El Agave Restaurant and Tequileria
I was really bummed when Flavor del Mar closed down last year. I enjoyed the food and ambiance of Flavor. Plus I was a huge fan of Chef Brian Redzikowski.
I heard El Agave was taking over the space. I was a bit excited as it seemed like a great idea for this Mexican cuisine & tequilaria to come to this part of town and give it a shot.
I had a lunch date so we decided to give El Agave a try last Saturday afternoon. It was SUCH a relief to finally, after all the fires and wretched heat, to have a day where it wasn't scorching hot. I'm not a fan of ocean breezes and all that crap – but even *I* appreciated feeling the cool breezes that afternoon.
El Agave is located in the Del Mar Plaza. There's free two hour validated parking.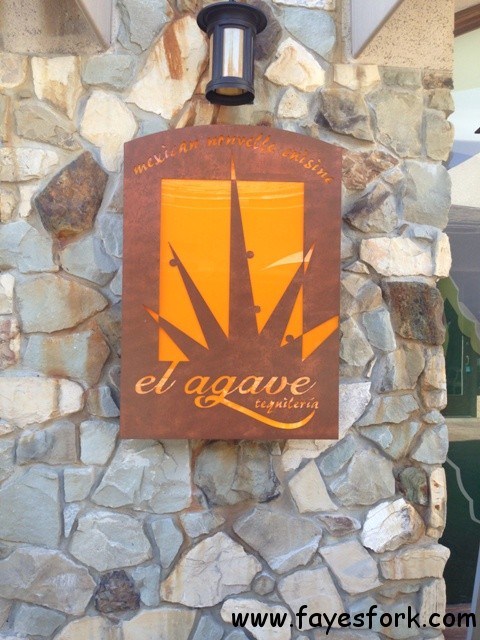 – Front entrance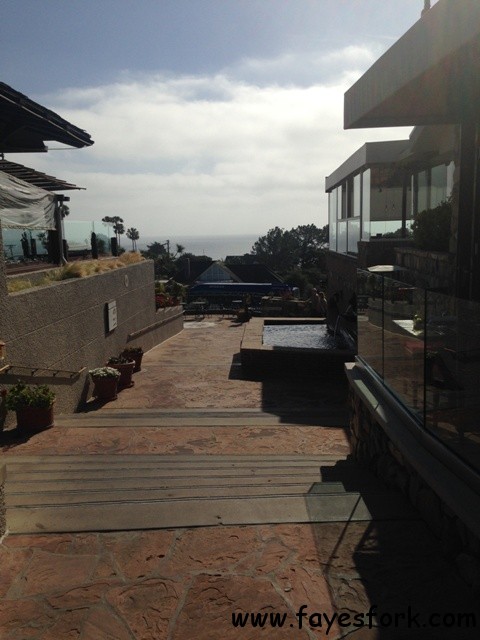 – view of the walkway and ocean from entrance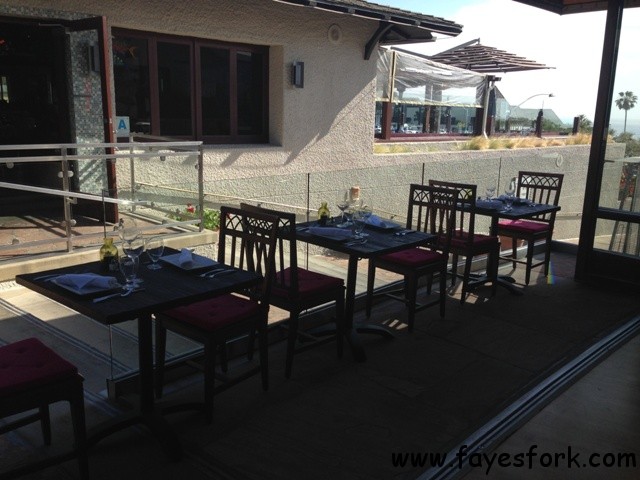 – side patio seating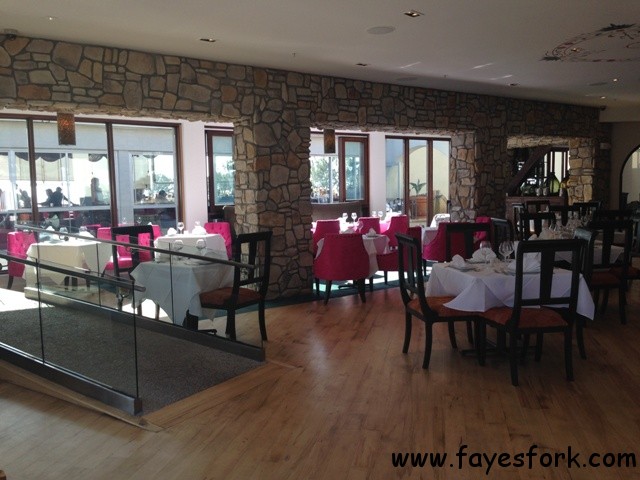 – Front of the house seating
It was odd to see their remodel of Flavor del Mar. I guess I was just so used to Flavor that it was hard to see the changes. I'm not sure why they chose pink for their chairs.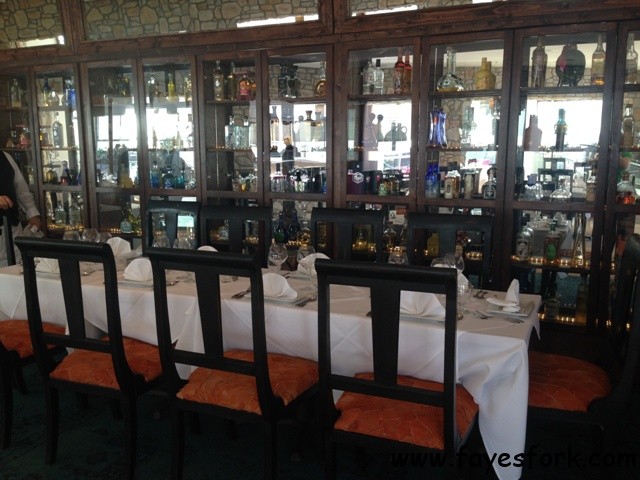 – Large dining table with tequila showcase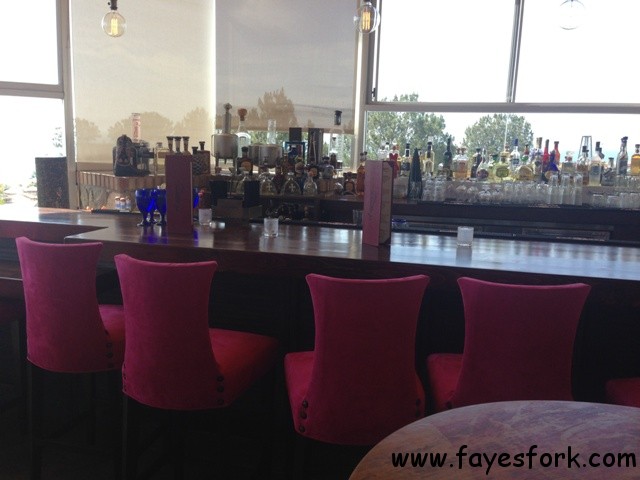 – Bar area
They must really like pink. We decided to go to the back of the restaurant and have lunch there. It's a pretty room but there just wasn't enough of a breeze flowing through that open room. But the rest of the restaurant didn't seem to have a/c so we decided to just stay put at the bar and hope for the best.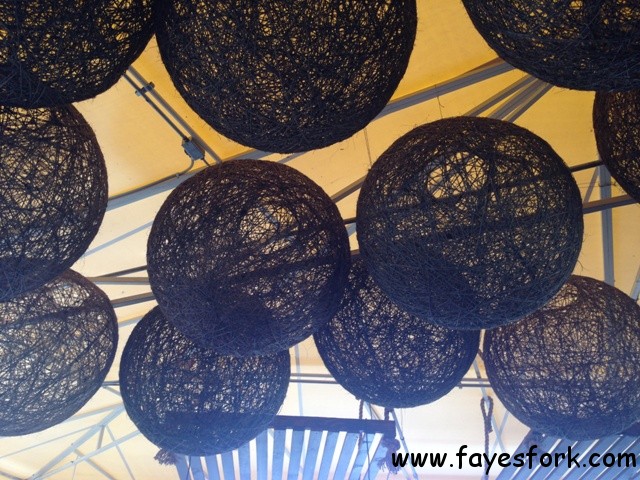 – Ceiling decorations
I wasn't really feeling the black orbs but no biggie. It's hard for me to see anything other than the beautiful, serene white orbs from PIRCH.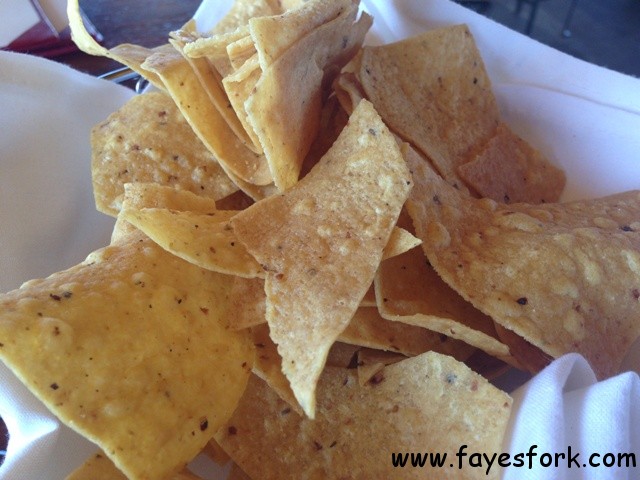 – complimentary chips
They were served lukewarm. Friend and I weren't sure if it was because the room felt stuffy and therefore, possibly, reheated the chips to the lukewarm temperature we were tasting. Ick.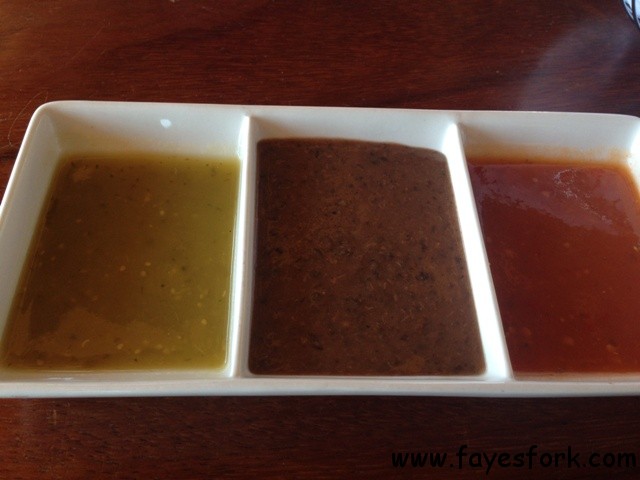 – 3 types of salsas
tomatillo con cilantro, frijoles y chorizo, and guajillo con tomates 
Sometimes a girl just wants her plain ol' hot chips and salsa 🙁
Hey, just remembered my last visit to a Mexican restaurant was Casa de Bandini and it was when I had the best date (with myself). Hmm. 
It was interesting to see these three salsas. I asked the waiter about the salsas and I tried my best to remember them all as accurately as possible. I didn't have a clear favorite of the three. The tomatillo and guajillo salsas were both watery/runny. I couldn't taste any chorizo in the bean dip.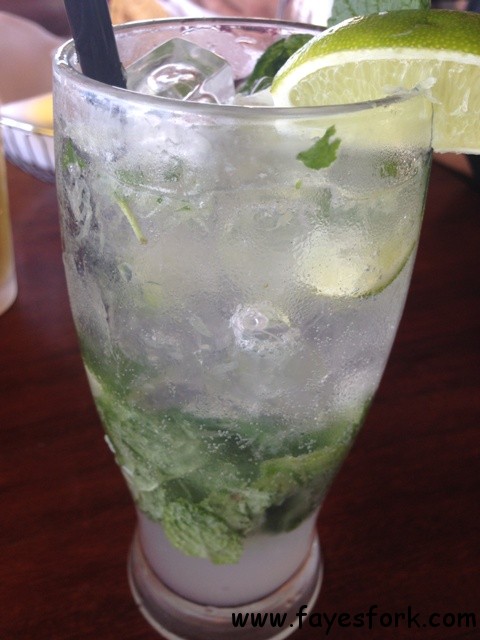 – Mojito with tequila
I can't find this on this drink on their online menu. It was a really beautiful drink. Our waiter (who was also the bartender) said he could make this the regular way (with rum) but that he highly suggested sticking with their tequila version. And guess what – I didn't pull a Faye and modify. I agreed with him (well, I did ask him to leave out the simple syrup). The drink was incredibly sparkling refreshing and who doesn't love their mojito with a ton of fresh muddled mint.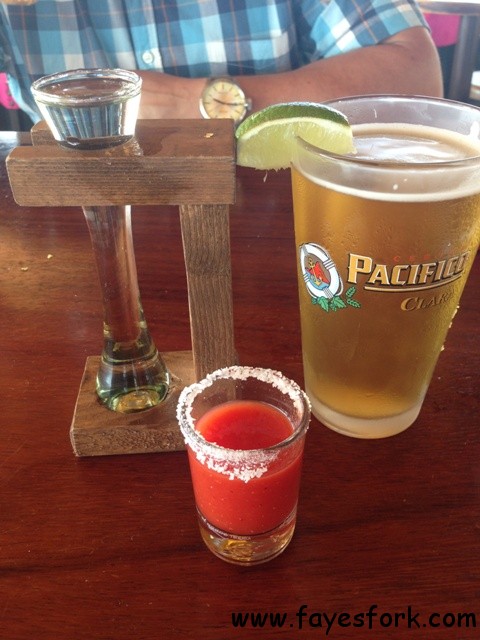 – Pacifico, shot of tequila, and sangrita
Friend ordered this which was kinda impressive. Dude knows what he likes and what girl doesn't dig that. We were super surprised by the size of the tequila shot (and I squealed in glee when I saw how it was presented in the wooden contraption thing).
Friend commented to Felipe that it looked more like a double shot. Felipe said that's how they serve shots there so no worries. The sangrita is their chaser for the tequila. How awesome is that. He said it was a mixture of tomato, orange juice, chamoy, lime juice and pepper. There's also 10 dashes of tabasco. I asked why not 8 dashes. He said he didn't really know why but he does 10. We all started laughing.
Funny side story. Friend had pointed to the chaser before the waiter explained its components. He asked me (while pointing to the sangrita) "What is that". 
I was seriously aghast that he was 1) that dumb and 2) had the nerve to ask the stupidest question EVER.
I pointed right to the rim of the sangrita and answered 'It's SALT'.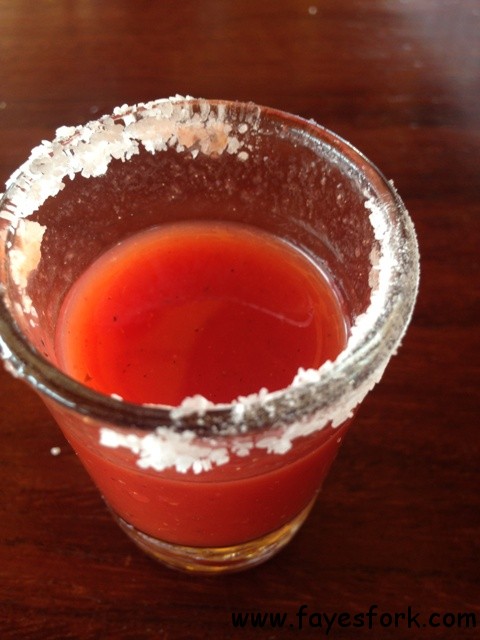 He gave me the same aghast look back and we had three seconds of the WTF-Silence.
'I meant what's *IN* the chaser. I *KNOW* that's salt (on the rim)'. 
Oh. Um. My bad. Sorrrry.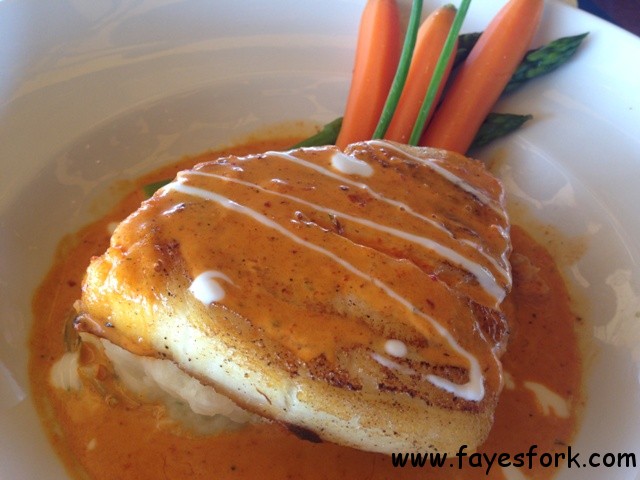 – Sea Bass Ajo y Achiote 
Fresh sea bass laid in a bed of vegetables in a superb garlic-chipotle chili sauce, made to order. A true wonder of the Mayan cuisine.
Could I be any happier with my Chilean Sea Bass finds this year. I couldn't say no to this dish and I was quite curious why it was a 'true wonder of the Mayan cuisine'.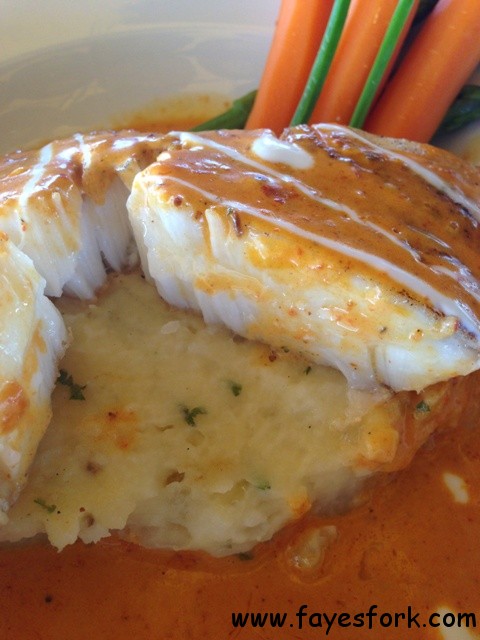 It was a nicely prepared fish. The fish was moist and buttery-fatty. I did wish it had a bit more seasoning on it. The sauce didn't taste much of garlic as well.
The fish wasn't laid over a bed of vegetables as the menu had stated. It came over mashed potatoes that we weren't too fond of.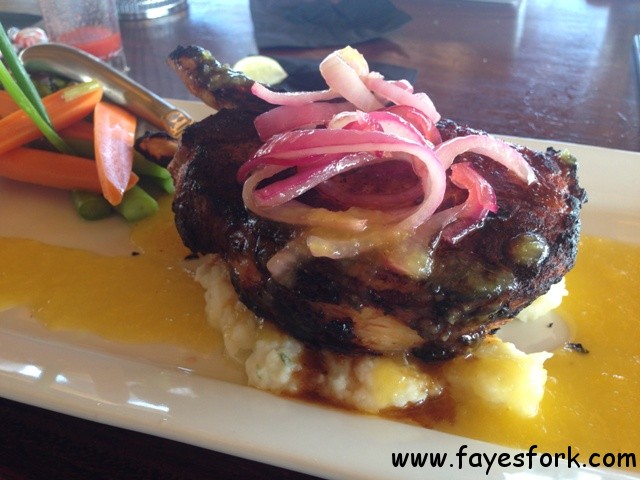 – Double Pork Chop
I am trying to find this on their online menu but don't see it listed.
Friend ordered this as he didn't feel like steak that day. I remember the waiter asking him if it's ok if the pork chops were prepared medium-rare. Friend was a bit nervous about it so I convinced him to do medium instead. I've yet to have a nicely prepared medium-rare pork (anything).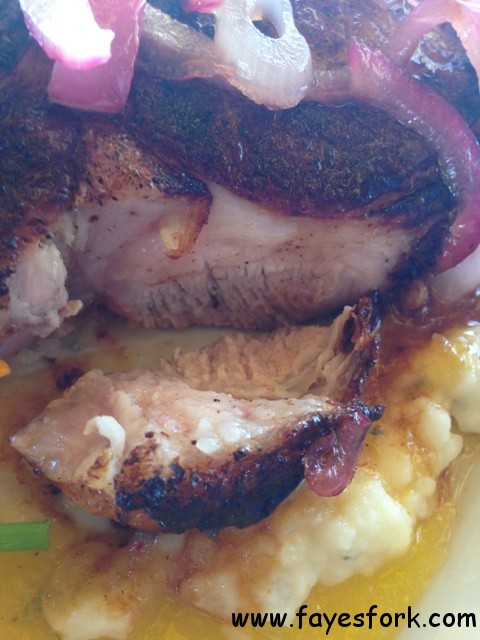 Yeah. It came out well done. Figures right. The same thing happened to my pork tenderloin when I visited Seasons 52 last year.
The pork was actually pretty good. I liked how fatty it was (that's probably what kept the pork moist). I could only imagine how yummy this double chop would have been if prepared medium.
Friend polished off this dish and also politely ate the carrots I placed on his plate from my dish.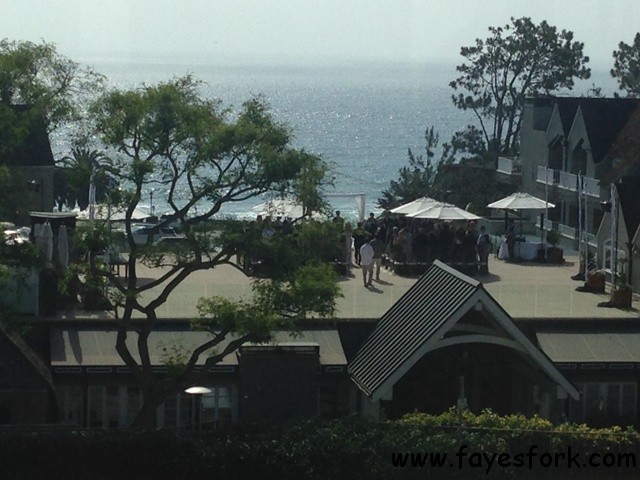 – view of a wedding
This is the wedding that took place at L'Auberge that we witnessed from El Agave. The girl (sitting next to me) and I started sighing saying it looked like the perfect venue & day. I felt really happy for the bride & groom that day. I couldn't imagine how they would have felt if the fires were still raging and the temperature was still 101 degrees.
Overall I thought the meal was alright. It's pricey and I am not sure if we were offered the lunch menu that Saturday afternoon. I asked Felipe if they had happy hour and he said no. So I am not sure I'd come back just to re visit this restaurant.
I hope this place succeeds as its previous predecessors have not fared so well. We've always joked that this particular location, in the Plaza, has been jinxed. I think they should offer perhaps a simpler priced menu to attract others to try out this location.
Regardless, it was a nice way to spend that cooler Saturday afternoon.
El Agave
1555 Camino del Mar
Del Mar, CA 92014
(858) 793-0758
I just called the restaurant to inquire about Happy Hour. The girl who answered said they DO have Happy Hour Mon-Fri from 4:30-6:30 (?) but I couldn't really understand her all that well. She said there are drink specials and appetizers are discounted. I'm not sure what to make of this because there's no mention of HH anywhere on their website.