This post of Wrench and Rodent Seabasstropub is over due as I visited this restaurant some weeks ago. It's been a hectic week so it's been hard to take a breather and write about food. I don't know how other bloggers do it sometimes.
So I will do my best to remember what's in these photos.
Ben mentioned some months ago that Wrench and Rodent was a restaurant he heard nice things about. I love sushi but I never, ever, drive to Oceanside to eat. It's just too far and I didn't have any restaurants in that area I wanted to try out. Besides, I always associate Oceanside with my long drives to LA.
Tommy told me he was meeting a few friends there one evening and it would be a nice chance for me to try out Wrench and Rodent.
There is no signage for the restaurant so it's best to look for this building: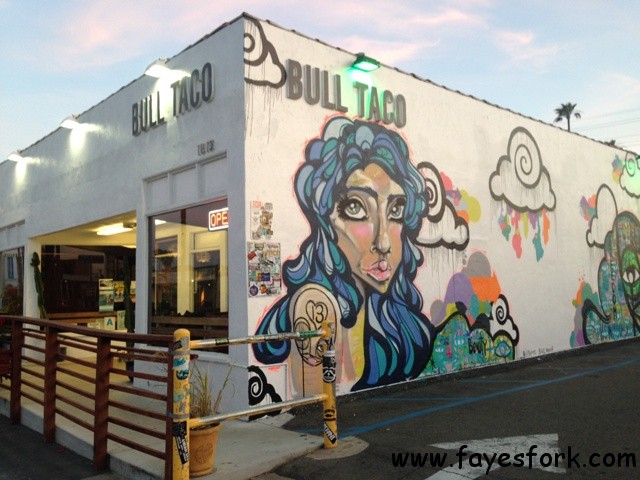 BULL TACO
Yes. A taco shop. Wrench & Rodent is located in the same location, just adjacent (to the left) of Bull Taco. I believe they share a small parking lot to the side of this building (I've just parked on the street though).
It is a small restaurant with a sushi bar, few indoor tables, and an outside patio. There's no air conditioning but you can slightly feel the breeze flowing our way from the beach a few blocks down. I don't usually sit at the sushi bar but I guess Tommy and his friends never NOT sit at the sushi bar.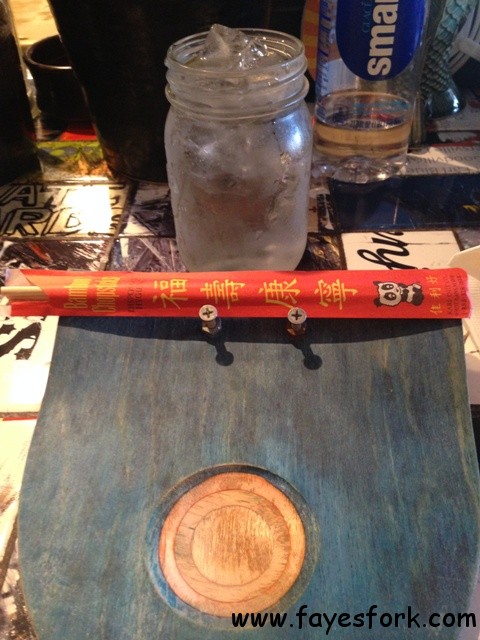 SUSHI BAR TABLE SETTING
Who doesn't love cold iced water served in a mason cup and seeing a panda cub on the chopsticks.  I thought the wooden plate was quite interesting and unique.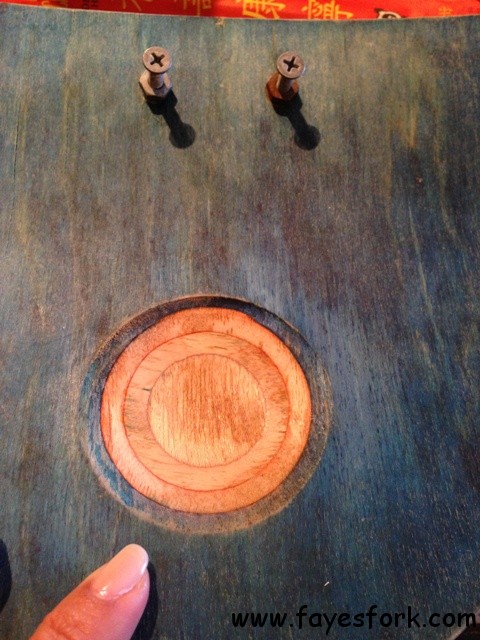 That round hole must be for the wasabi and soy sauce right.
Tommy and Chef Davin said the plate is actually part of a skateboard. Take another look at the plate.
They suggested Tommy do the ordering and if I was ok with that. Looking back, did I just have my first Omakase (kinda)?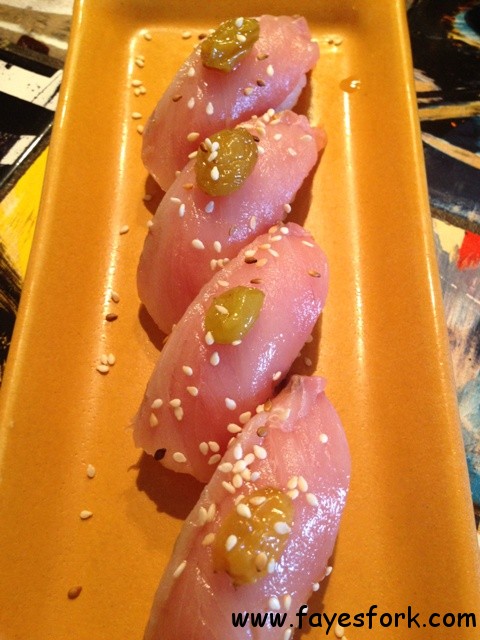 SIERRA MACKEREL WITH WHITE SOY PICKLED GOLDEN RAISIN
Ironic how THIS was the first saba (mackerel) I've EVER tried. Like, in my entire life.
I didn't try sushi until I was 21 years old. Just never wanted to and my high school/college friends never wanted to as well. My parents never pressured me (they sure did with school, piano, etc though). The ONE thing I remember my dad ever saying about sushi was that he HATED mackerel nigiri. He said it was too fishy for him (which I found odd as he loved deep sea fishing). But looking back, he never kept the mackerel he caught. He'd always throw them back to sea.
I watched Tommy eat his piece without his head combusting so I figured this would be THE DAY I finally try mackerel. And wouldn't ya know it. It wasn't terribly fishy at all. It perhaps had an oilier taste to it but the flesh was pleasantly firm/sweet.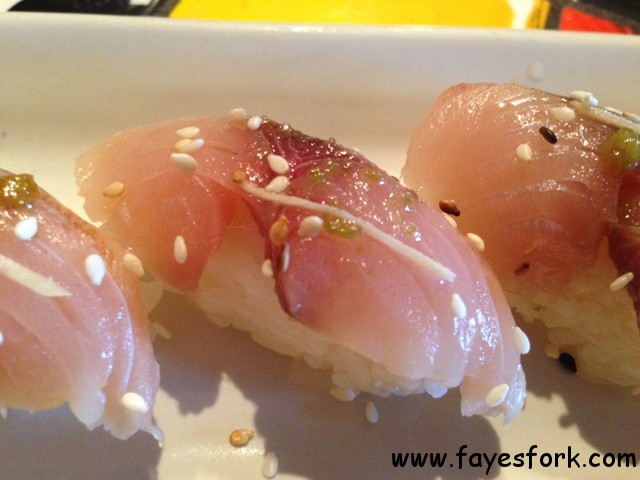 LOCAL MACKEREL NIGIRI
I was also surprised that this mackerel wasn't overly fishy and that I actually enjoyed eating this saba.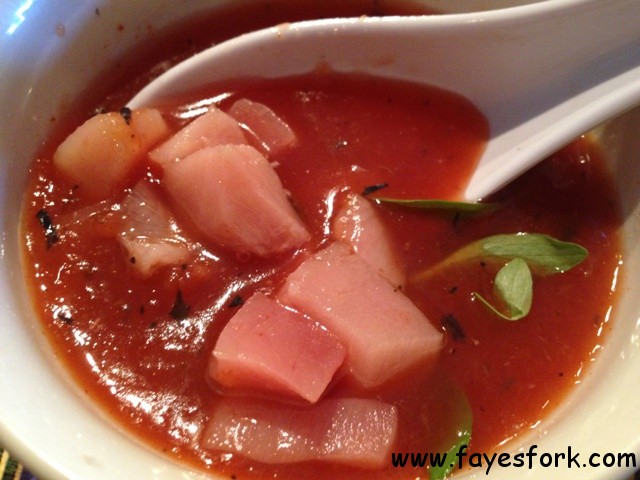 SPICY MELON SOUP WITH BLUEFIN
This was served chilled in a little bowl. I thought it was just a cold gazpacho type soup but was smiling when I found the treasure of beautiful bluefin sashimi at the bottom of the bowl.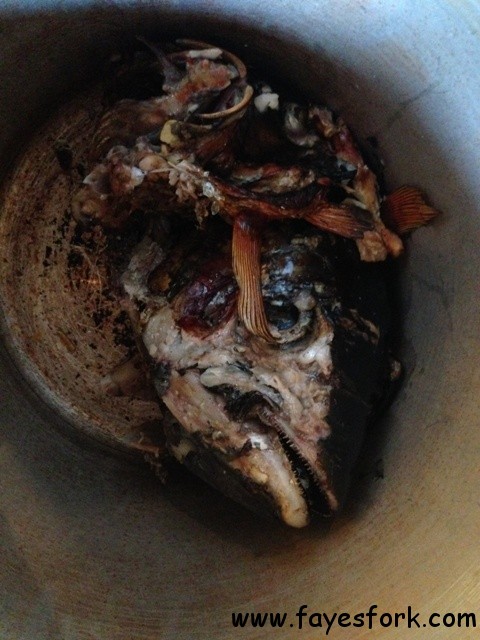 Chef Davin showed this to us. I think he was using the ginormous fish head for a future diabolical dish of sort.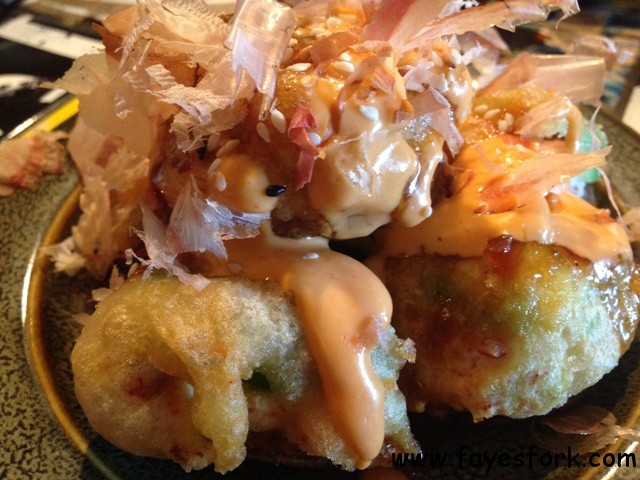 WETBRAIN
shitake mushrooms stuffed with krab, spicy tuna and avo, deep fried and saturated in rootbeer terriyaki w/ dried shaved bonita and scallion
I'm such a sucker for fried stuff. I was glad others that night like fried stuff as well. I loved this dish and when was the last time you had rootbeer terriyaki sauce drizzled over fried shitake mushrooms.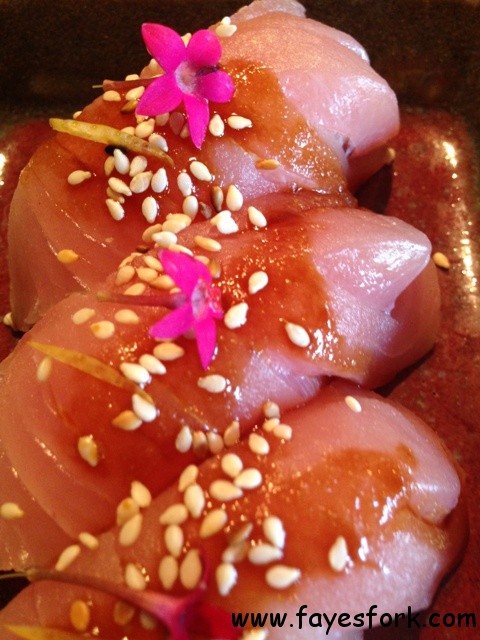 LOCAL YELLOWTAIL WITH APRICOT PONZU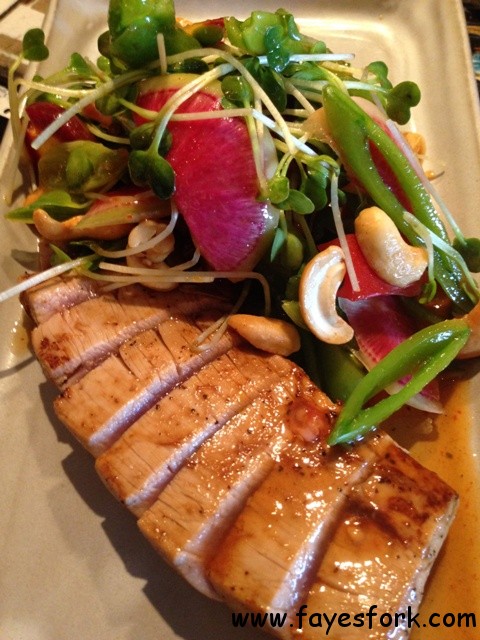 OPAH CHEEK SALAD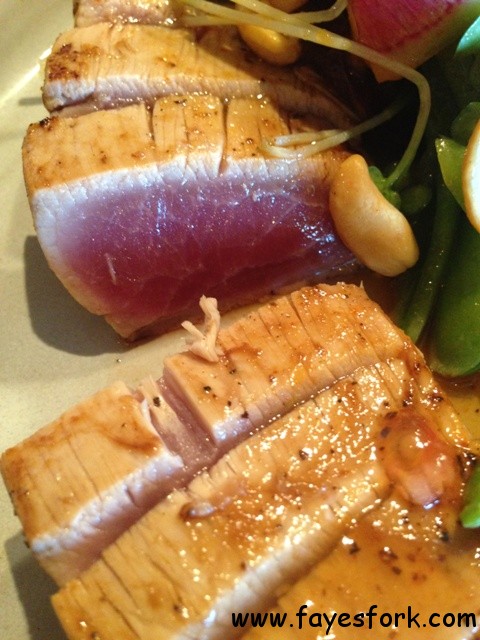 Prepared a beautiful seared rare.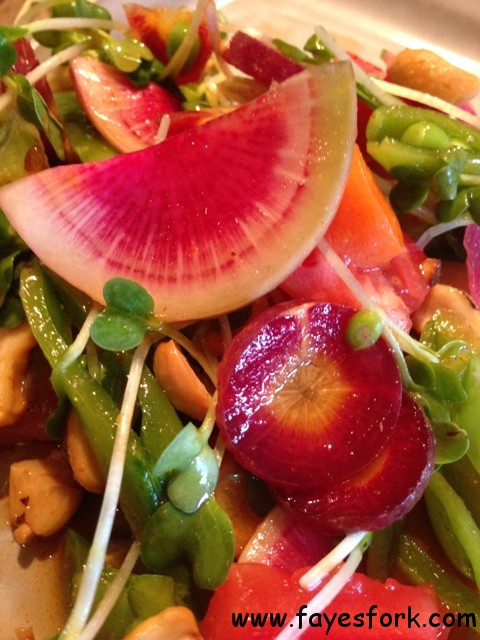 Served with the prettiest and crispiest radishes.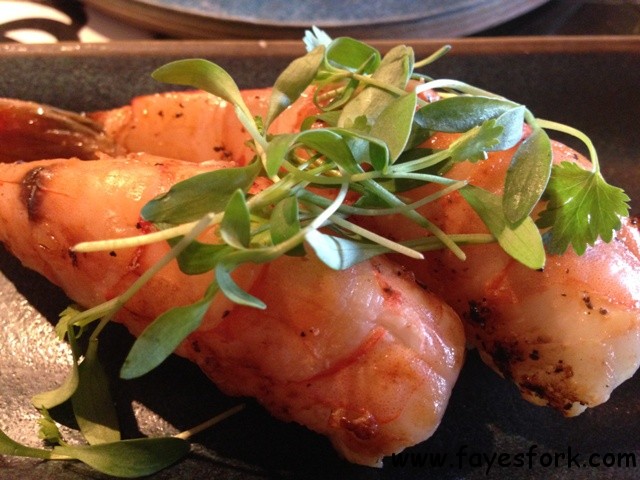 SHRIMP NIGIRI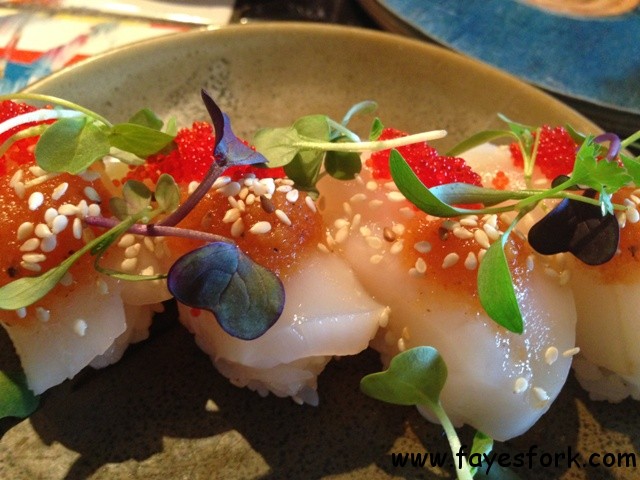 SCALLOP NIGIRI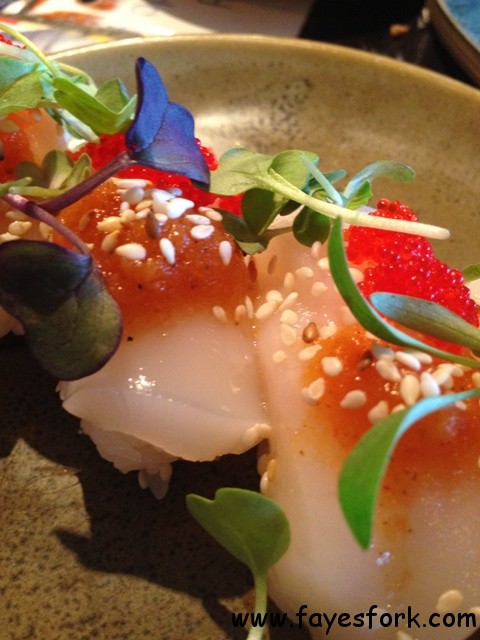 It's hard not to stare at the pretty presentation. The beautiful delicate scallops were great.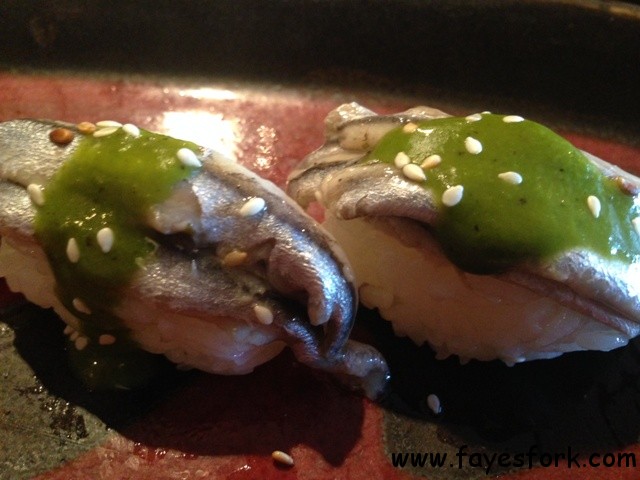 ANCHOVY NIGIRI
Now THIS is what I thought Mackerel would taste like.
I believe it's a pesto sauce that tops the anchovy. I commented to Tommy that I have a hard time eating stronger fishy items but he said to at least try it. The pesto sauce was a nice way to tame the fishiness of the anchovy and I'm happy to say that I managed to eat 1/2 of 1 piece of this nigiri. We all have our own preference for what we like/don't like and anchovy is not for me. That's all.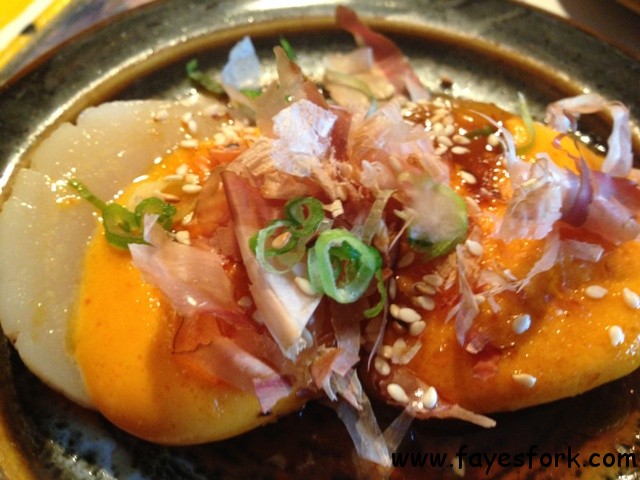 SCALLOP SASHIMI
I could eat these plump mollusks all day. I'd like to see a raw oyster and a raw scallop fight for my affection. Like to the death. Preferably.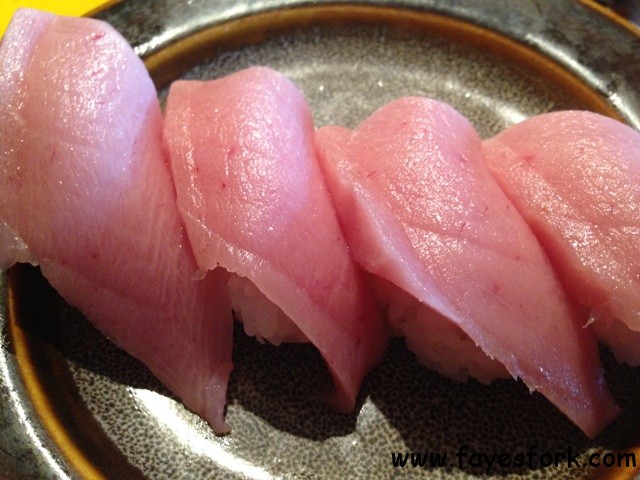 HAMACHI NIGIRI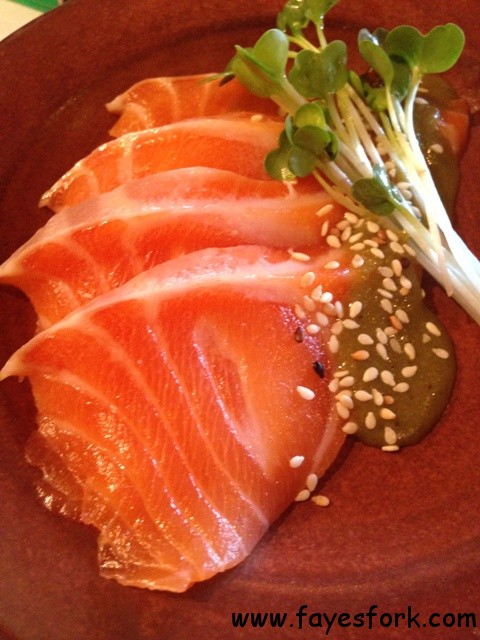 SALMON SASHIMI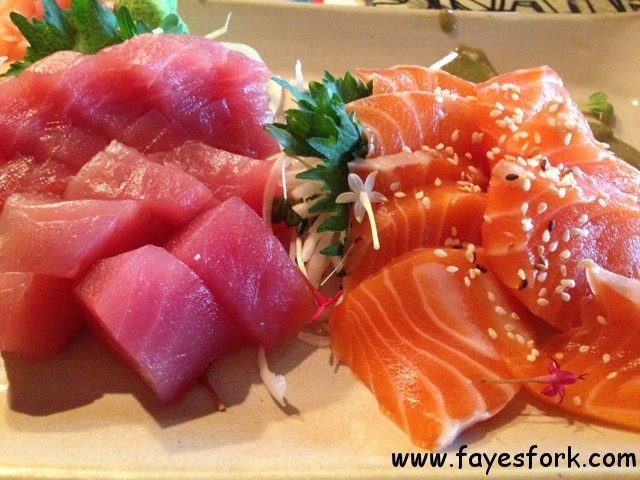 TUNA AND SALMON SASHIMI
I think another table ordered this sashimi plate wrong so it was returned to the sushi bar. Tommy told Chef Davin that he would take/pay for it. Then he gave it to another table, compliments of the restaurant, for the table (of strangers) to try.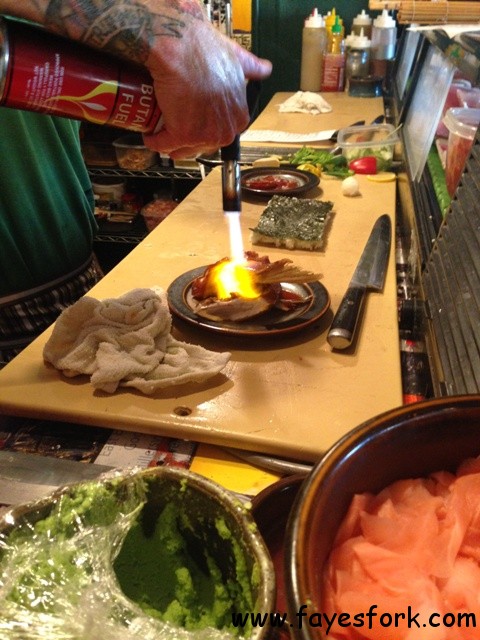 WINGS OF THE SEA: HAMACHI KAMA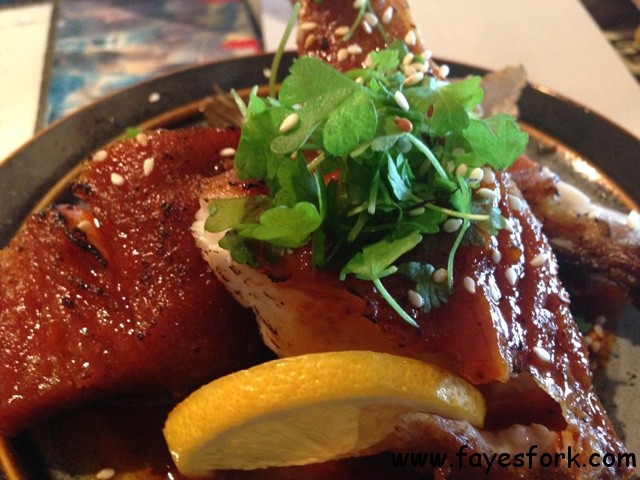 The collar is served with homemade bacon fat sauce. You can see the Chef using the blow torch to caramelize/brown the fat sauce. It produced a nice crispy layer to the outside of the collar. The kama was nice and meaty. I found the bacon fat sauce to be a bit too smokey/pronounced for the kama.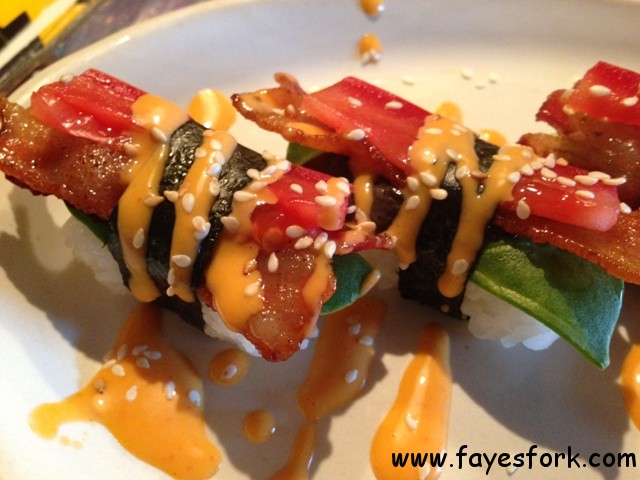 BLT NIGIRI
Bacon, lettuce, tomato
I did not think I'd like this nigiri as a BLT 'sandwich' sounded horrible at the end of a stuffed meal. Surprisingly, this little BLT nigiri was such a great way to end dinner for me. The bacon was crispy and there was something about eating all the layers with vinegary rice.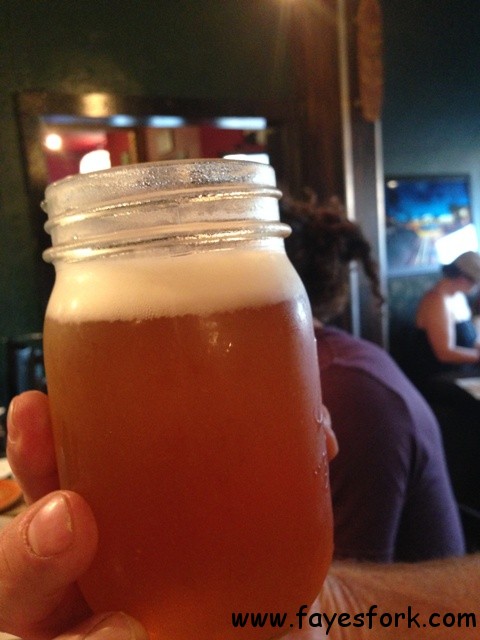 LOCAL CRAFT BEER
One of Tommy's friend having this Breakwater Brewing Co on tap.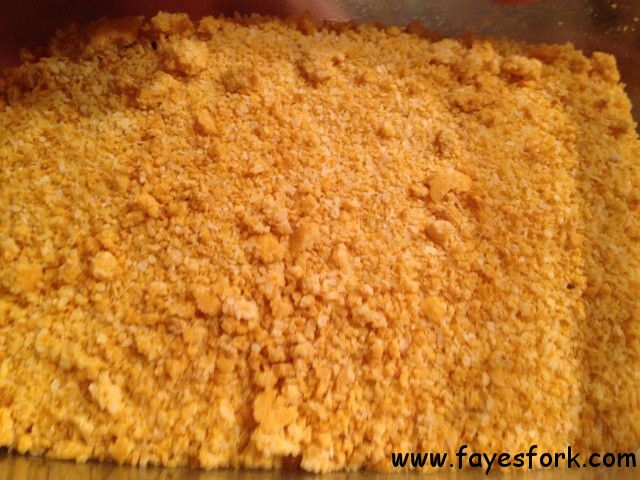 UNI SALT
This was Chef Davin's latest creation that he wanted to show Tommy. It was made with Catalina Offshore's uni I believe. It smelled like the fish flakes I used to sprinkle into my fish aquarium when I was little. I asked Tommy if he's honest with people about their products (for example, this uni salt that he had not tried). He said absolutely as how do you help someone by lying to them. Nicely said. I hope to try this salt on a future dish at W&R.
My second visit to W&R was a bit last minute. I got a text saying it was a small group of people getting together for Tommy's (pre)birthday. This must be a good group of friends to meet last minute in Oceanside for a sushi celebration.
Turn away if you have a fear of piranhas and/or fried fish face (ahem…you know who you all are…):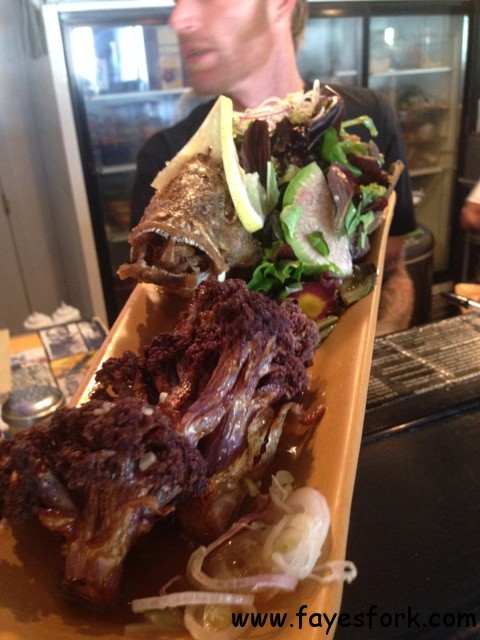 WHOLE FRIED FISH SALAD WITH PURPLE CAULIFLOWER
Sitting at the sushi bar is actually fun. WTF. Granted, this isn't a traditional sushi house like, let's say, Sushi Ota. But Chef Davin comes up with some sensational presentations that make curious people like me very happy.  The fish here literally seems to be leaping, from the mound of greens, and moaning, tongue out and all, 'I'll kill you'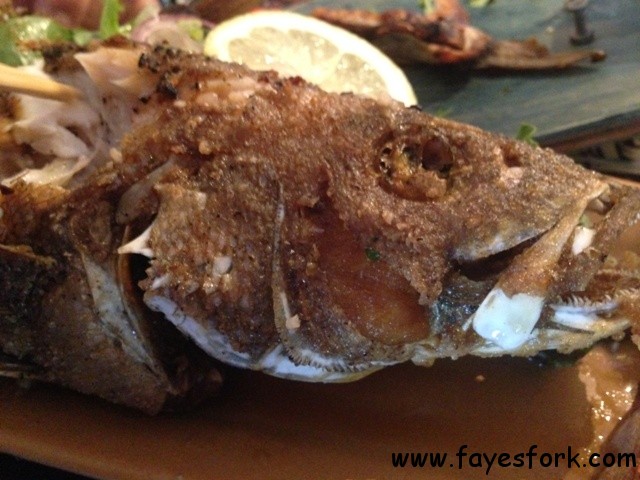 They used a gold spotted seabass. I went straight for the cheeks. The roasted purple cauliflower was amazing as well.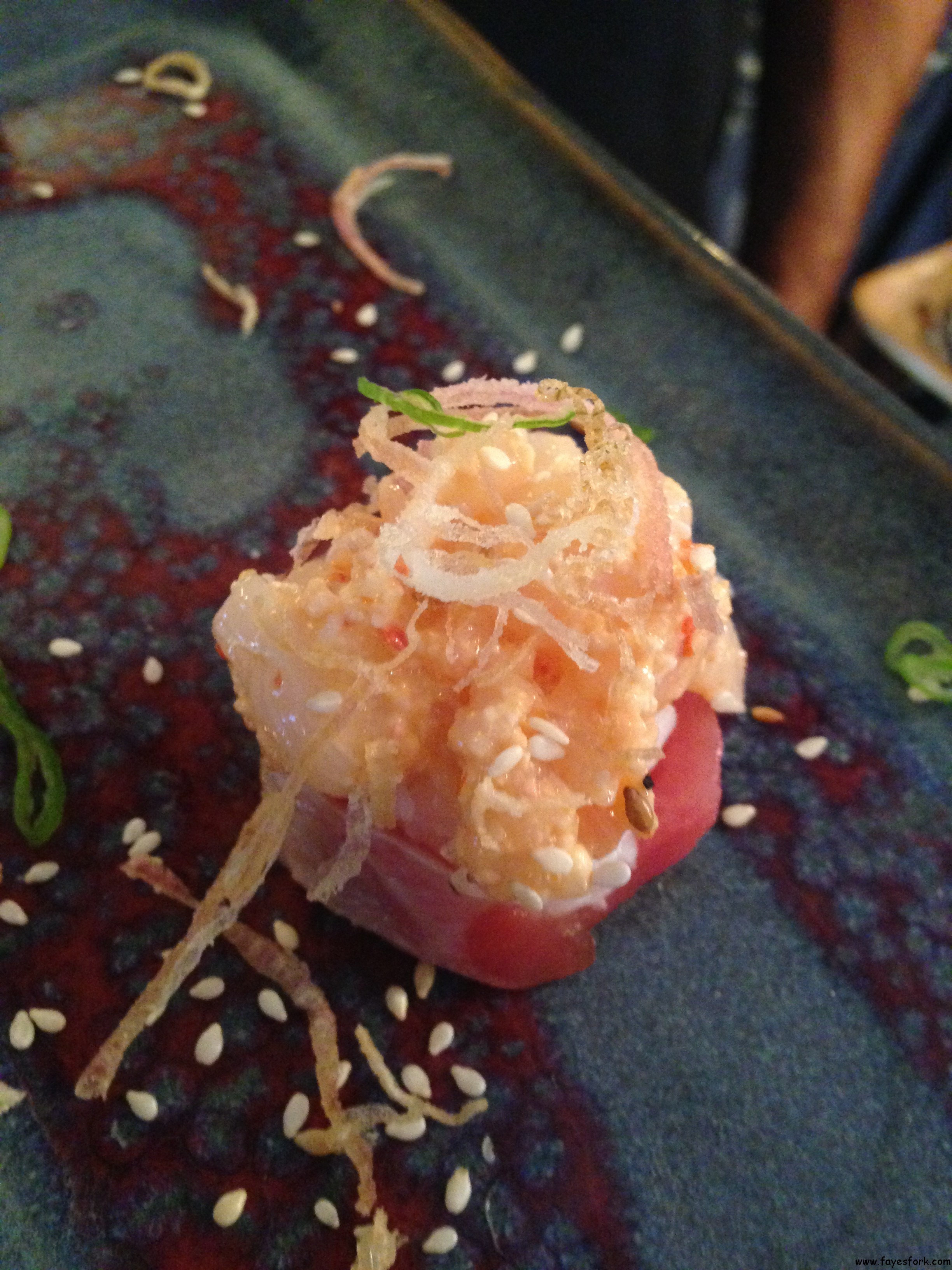 STUFFED TOMATO 
Tuna topped with scallops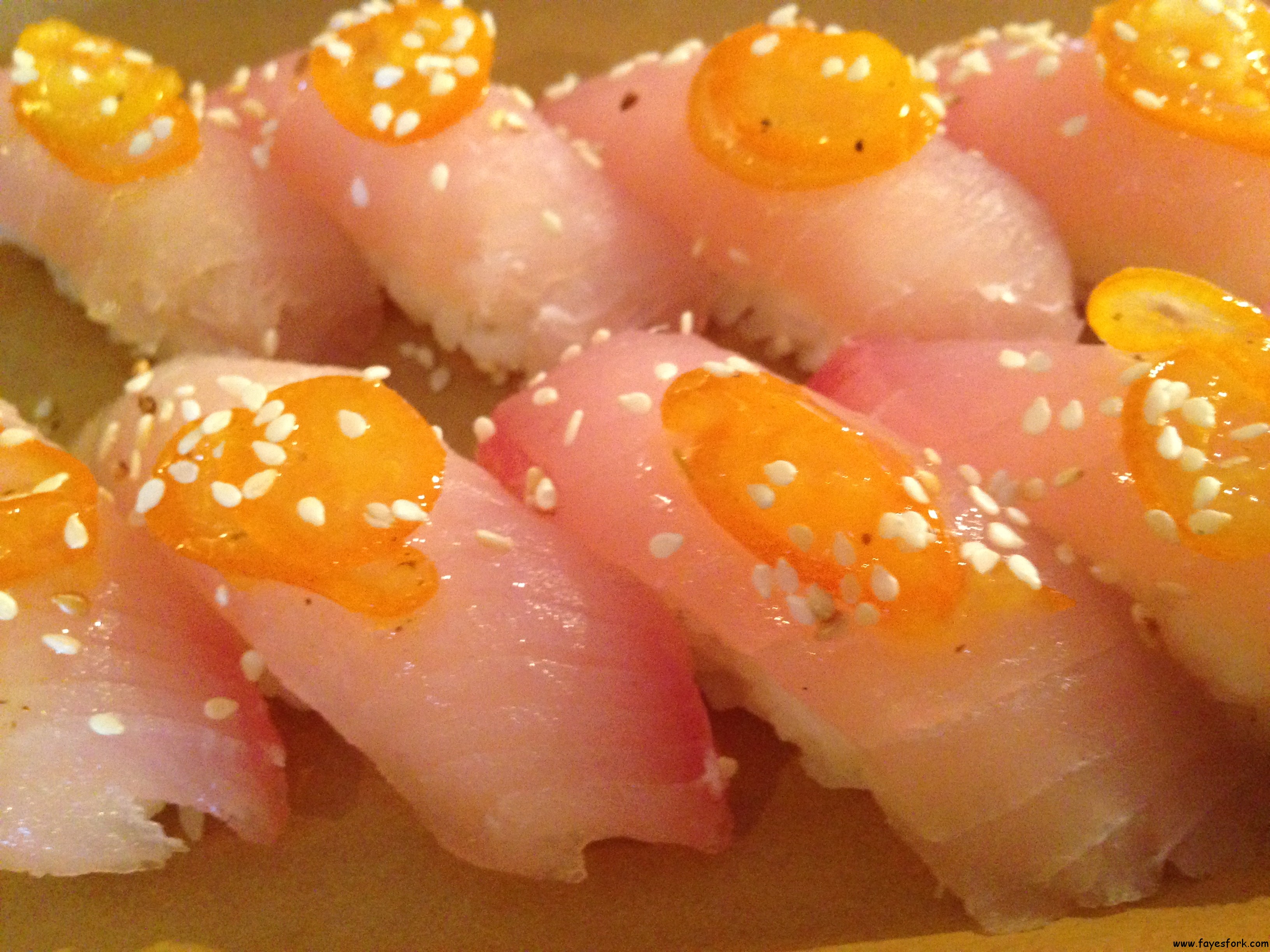 ALBACORE WITH KUMQUAT CHUTNEY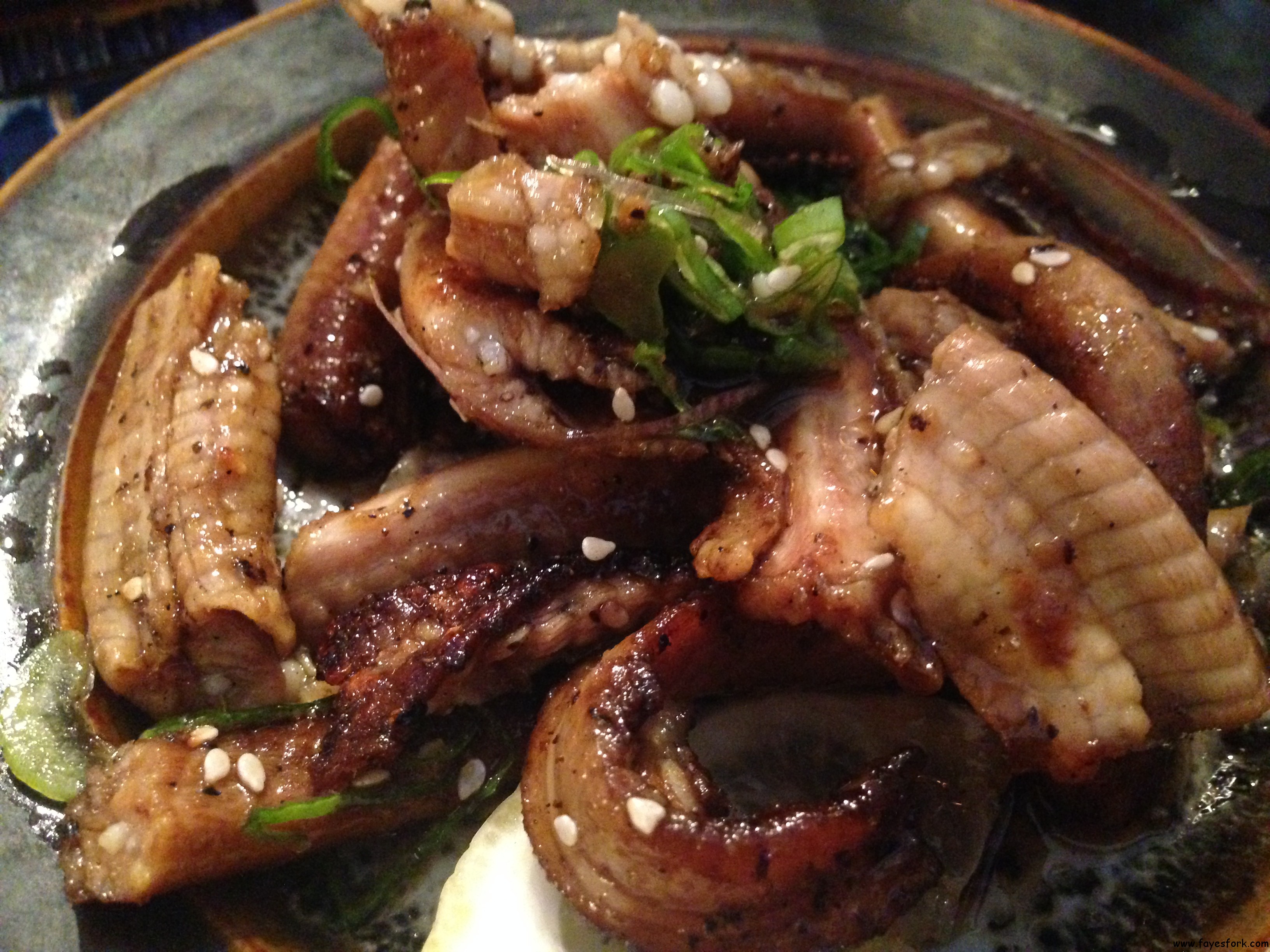 HAGFISH
I heard about these critters from Tommy but stopped listening after he said slime eels. I have a horrible fear of snakes or anything snake-like. I wish I could say it's faith wise but nope. It's from seeing my gramdma freak the eff out at the mention of snakes. I won't even eat unagi (eel).
But, this is 2014. I'm busting out people. This blogger is busting out. I tried it and if I had NOT known it was hagfish, I might have mistaken it for grilled calamari.  There was a nice charcoal-y taste to this hagfish.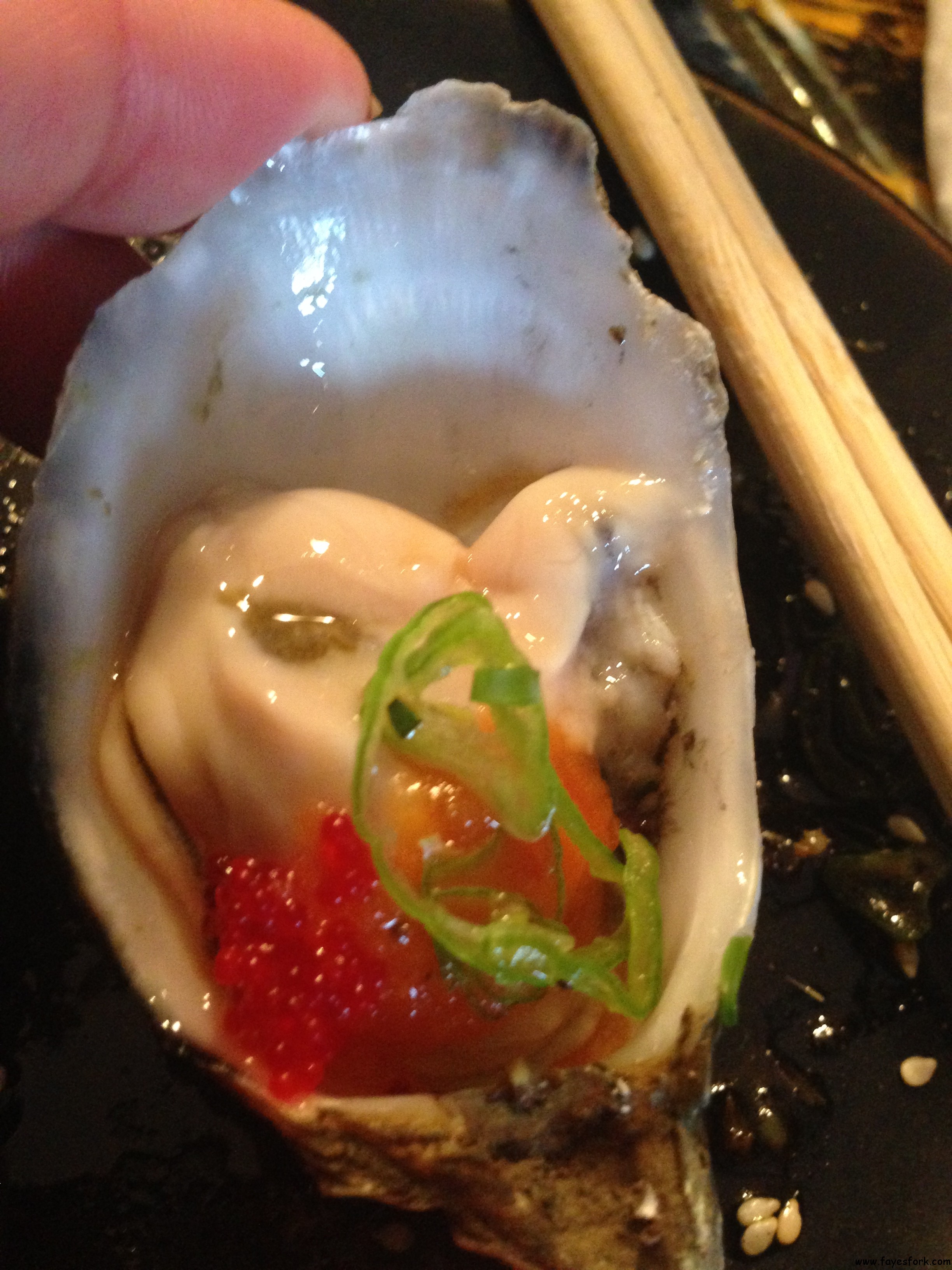 CATALINA JEWEL OYSTER
One of the best items of the evening. I asked Tommy and Chef Davin what oyster was used for this.  I think Tommy explained that it's a new 'breed' that they've been experimenting with and will coin Catalina Jewel. So fitting don't you think. The oyster had a briny sweetness to it and I wish I could remember what that orange liquid on top comprised of (was it kumquats?).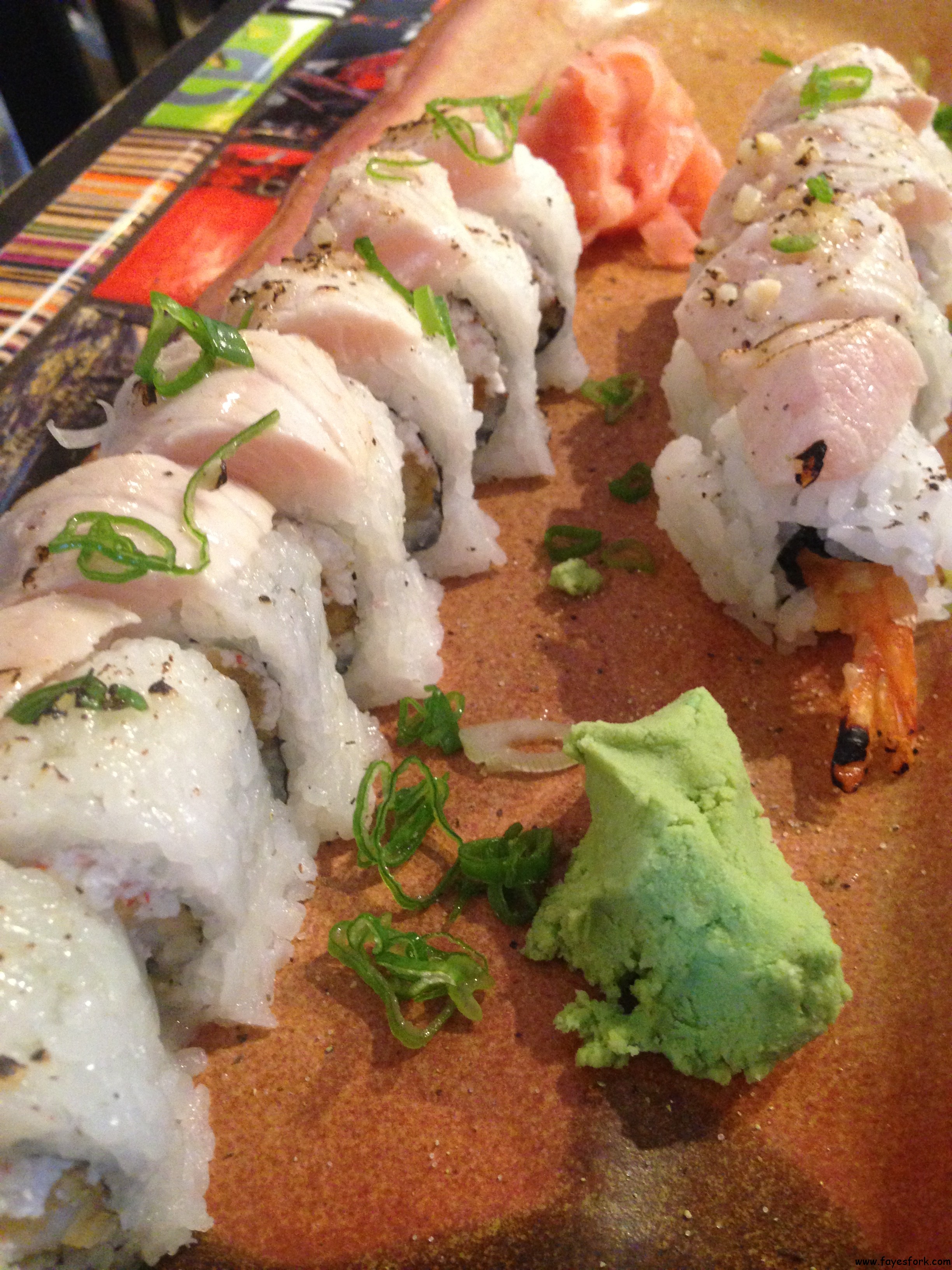 THE HEDGEHOG
shrimp tempura roll topped with seared albacore, roasted garlic, truffle oil, salt & pepper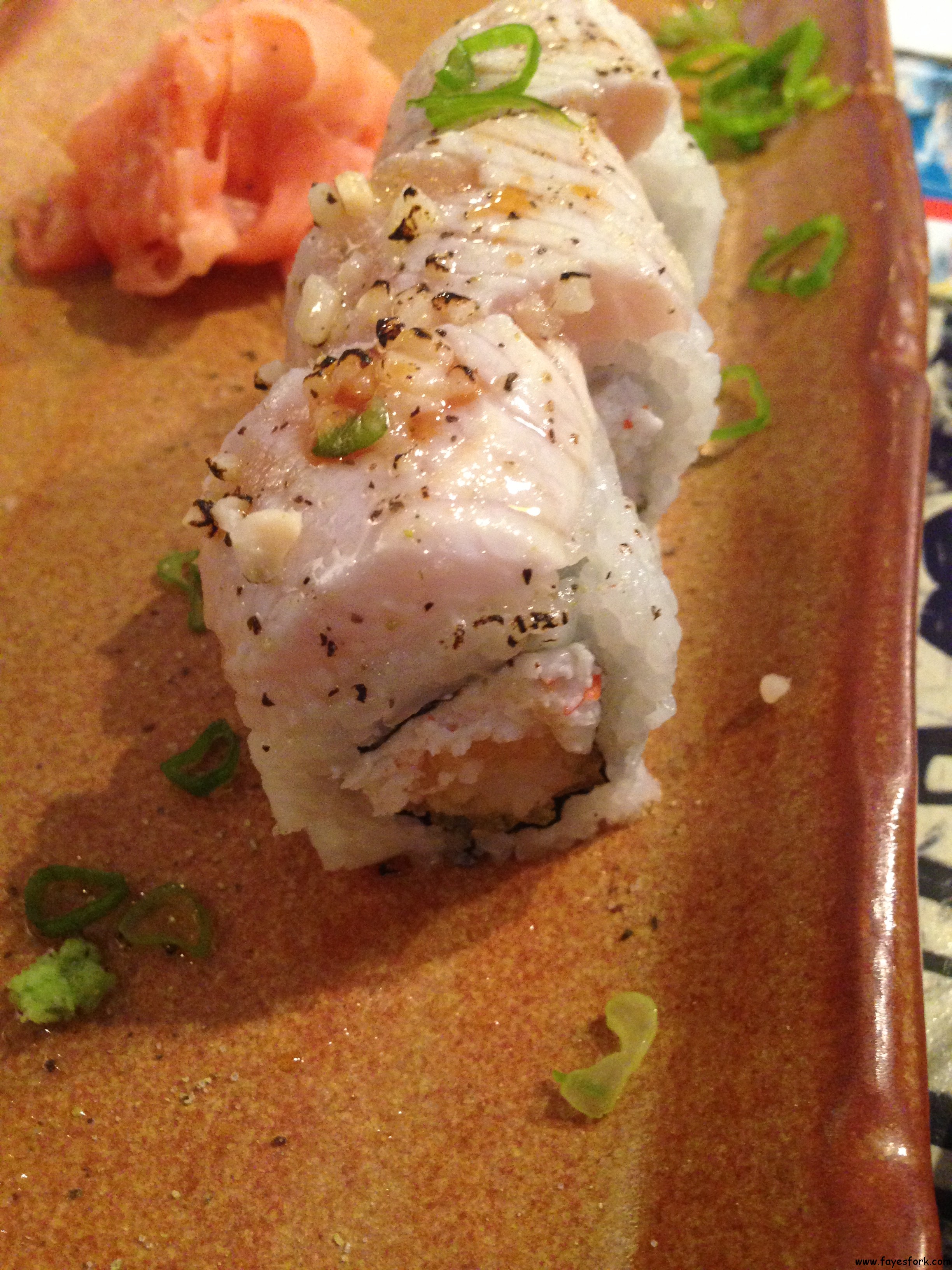 The seared albacore was delicious and I think this was the first ever roll I've ever had topped with TRUFFLE oil. Really delightful.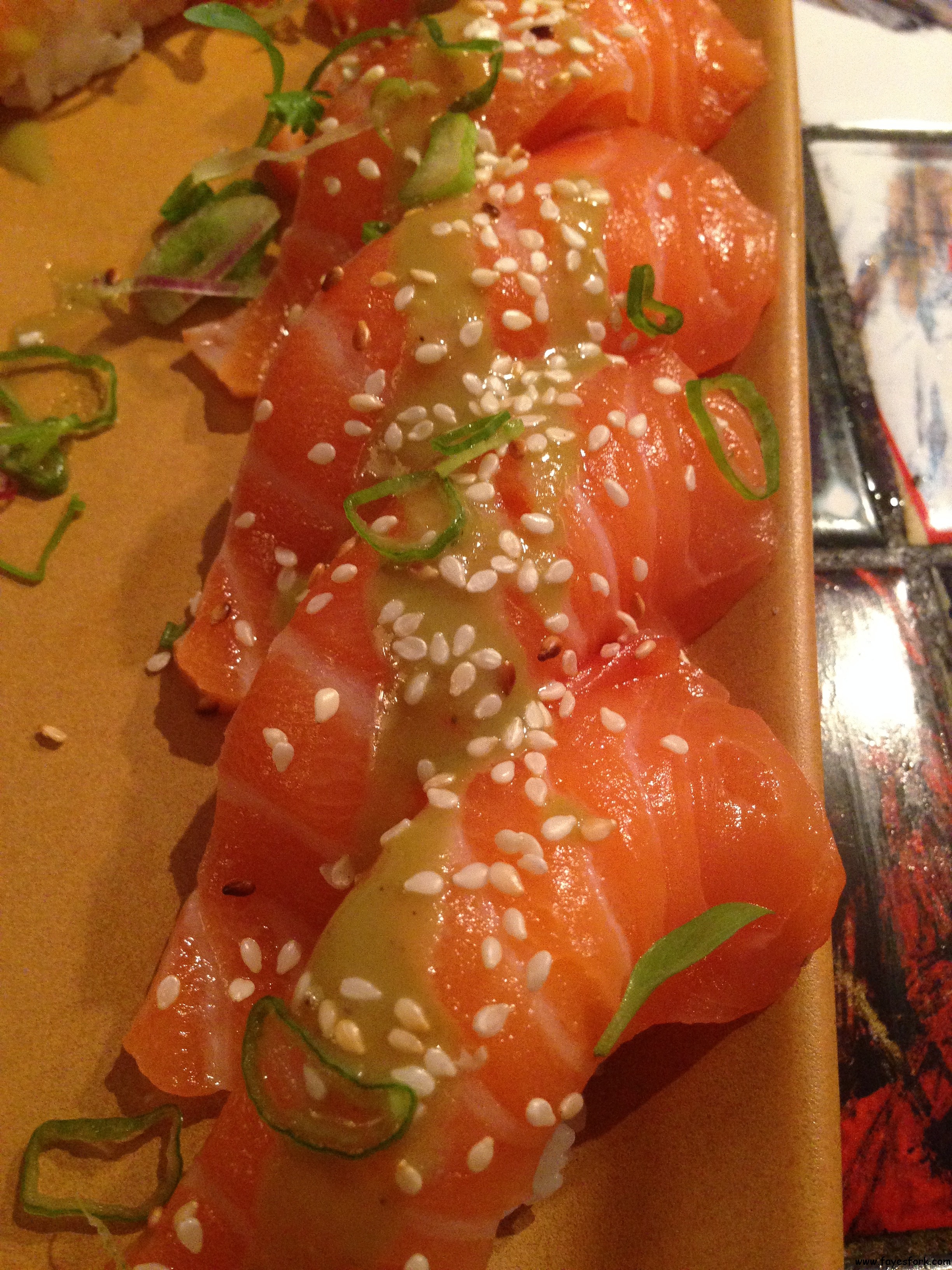 SALMON NIGIRI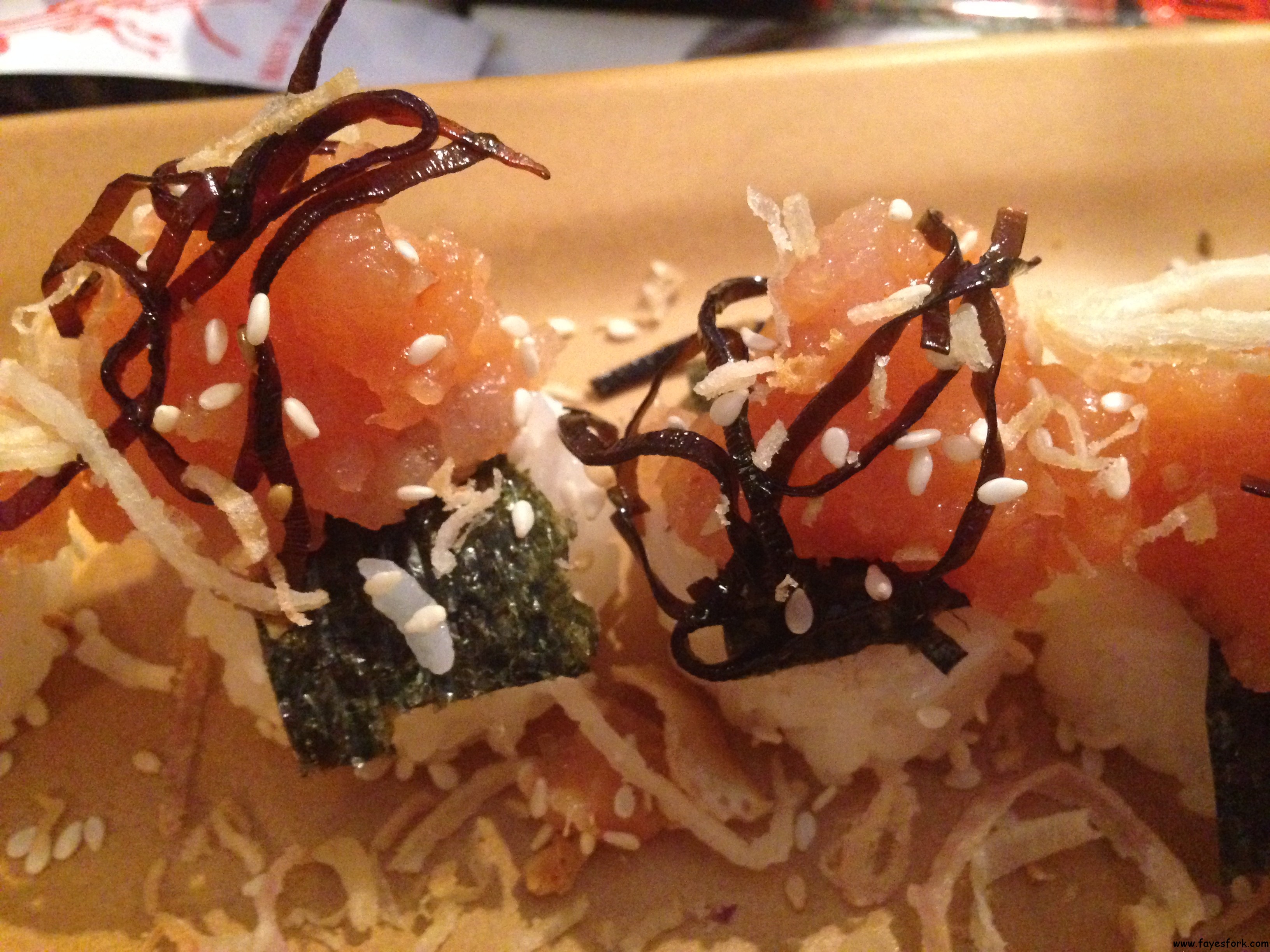 POKE BITES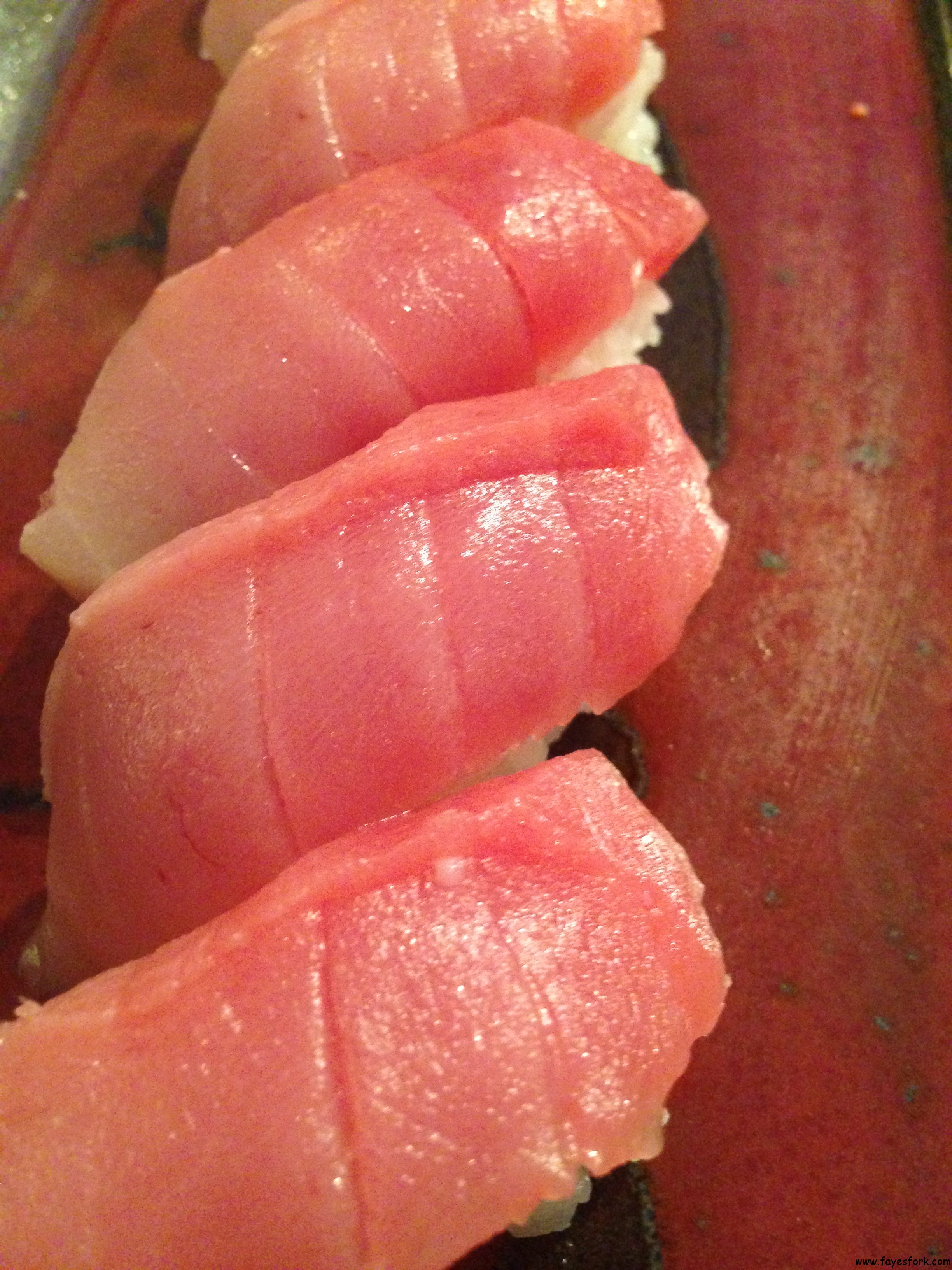 TORO HAMACHI
I might be wrong about this one. I thought I heard Toro but perhaps it was just non-toro hamachi. It was a nice nigiri but not as fatty as I had hoped.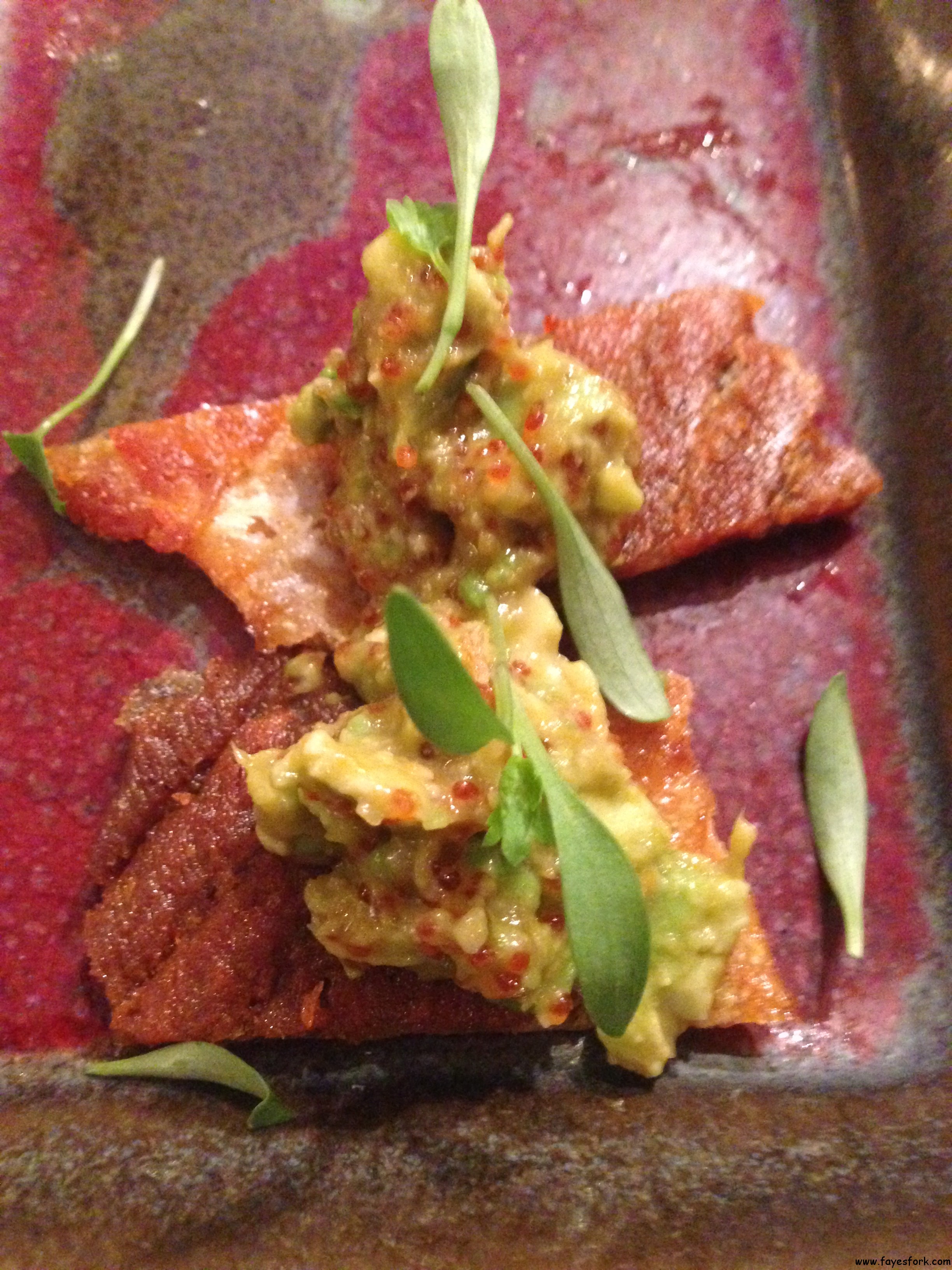 FRIED SALMON SKIN TOPPED WITH GUACAMOLE
Low carb lovers rejoice. Amen. The home made guacamole was creamy and worked well with the crispy fried salmon skin.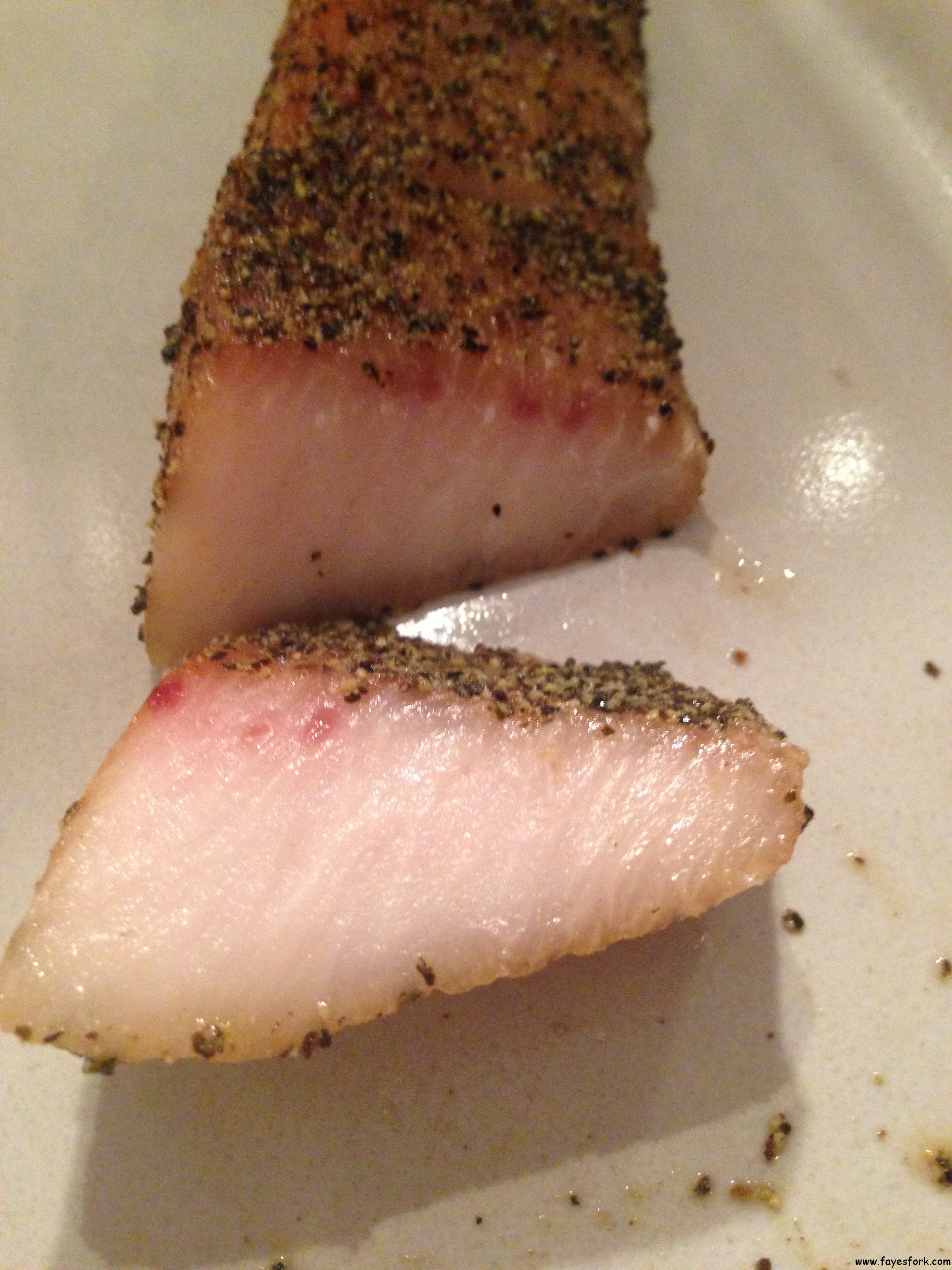 SWORDFISH BELLY PASTRAMI
I don't usually eat pastrami sandwiches because of the peppery-ness of the meat. So if you like pastrami, you will love this fatty swordfish belly. It reminded me of the bacon lard salami I had once on a cheese board ( was it San Fran?) .
The atmosphere is incredibly laid back at Wrench and Rodent. Chef Davin works like a machine behind the small sushi bar. His use of greeneries, house made sauces, colorful radishes/beets/etc brought dishes to life for me.
He has one assistant, that's by his side, pumping out items as they're being requested to them. The place gets busy and I heard this is the spot where local chefs like to visit at the end of a day.
I've been driving to LA more often and always sigh when I drive by Oceanside (coming home). My head always chants 'almost home almost home almost home' as Oceanside is usually just a benchmark city for my mental timeline when I drive home. Wrench and Rodent closes at 10p most nights (9p on Mondays I believe) so this would be a great place for me to stop by and sit at the sushi bar to decompress a bit.
Hope everyone is enjoying the surprisingly beautiful weather. Happy Wednesday ya'll –
Wrench and Rodent Seabasstropub
1815 S Coast Highway
Oceanside, CA 92054
760-271-0531