TOFU HOUSE
Bring it Mira Mesa. BRING…IT. I'm sorry  but I get so excited when I see a new Korean restaurant opening in the 92126 zippy here in San Diego. Tofu House recently opened in Mira Mesa and I've been waiting to try out this sister restaurant to their Tofu House in Convoy. V and I finally had the chance to meet for lunch so we both happily agreed to try this Tofu House last week.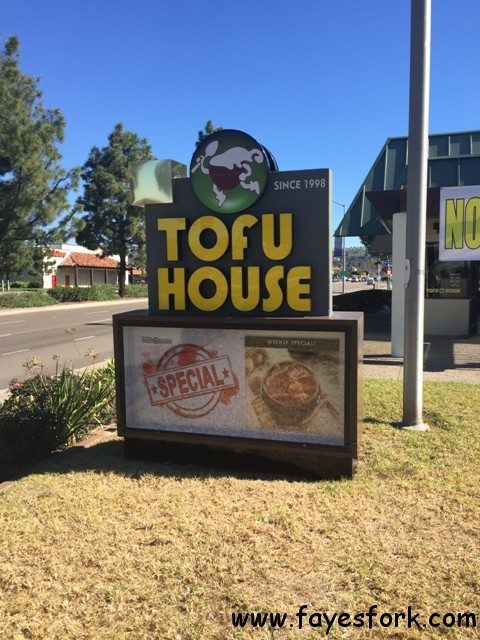 I *think* this used to be the old Arby's (when was the last time you actually stepped foot in an Arby's by the way).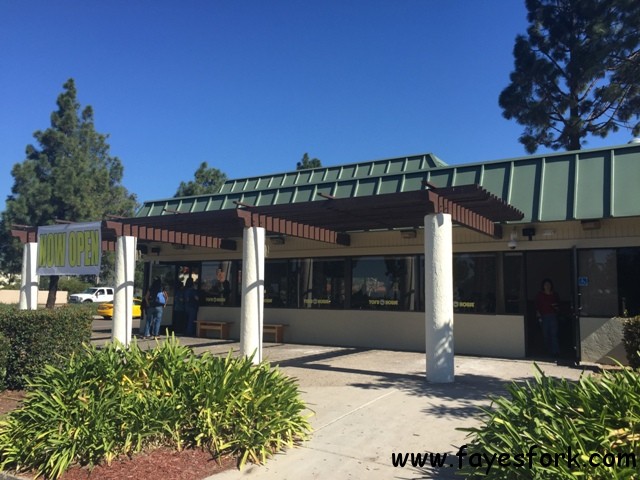 This building actually shares the same cross street as QT Pot so if you hate the food at Tofu House, you can always walk across the cross street and eat there.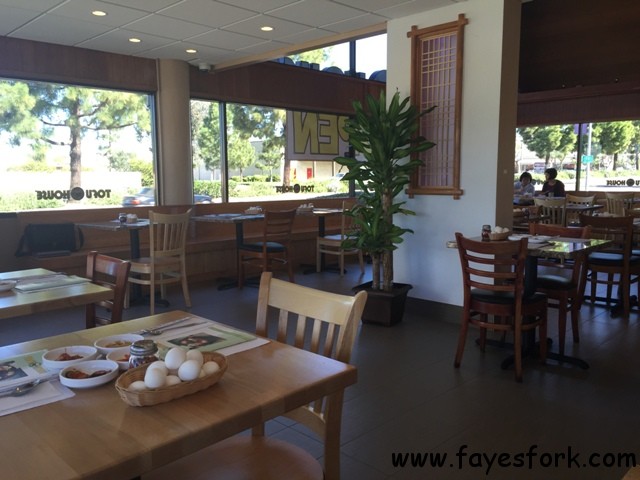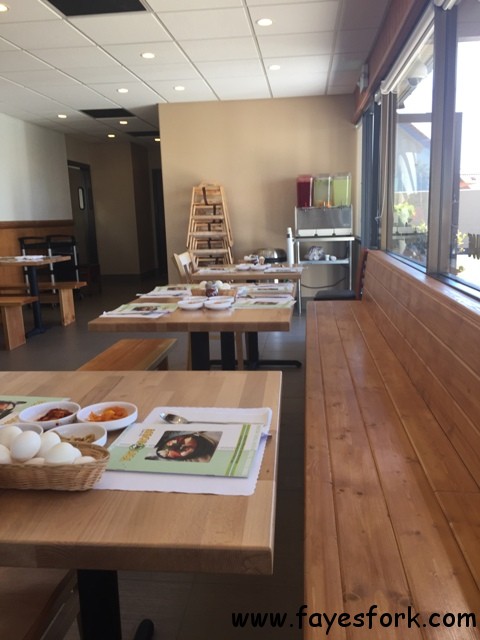 I was surprised by the brightness of this location. And look what still is being offered gratis at Tofu House…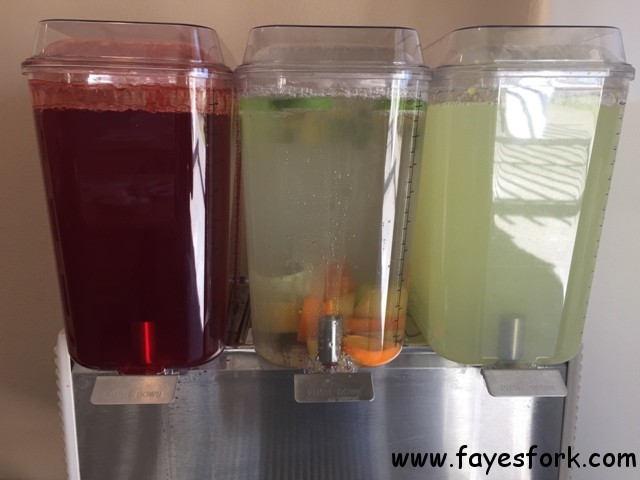 We didn't try these but I think these beverages are flavored water/kool aid type drinks.
The restaurant was already bustling by the time we sat down around 11:30a.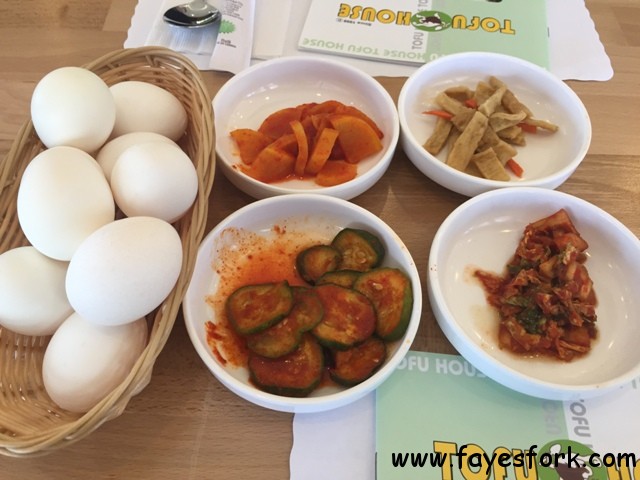 The complimentary banchan included cucumbers, pickled radish, fish cake, and kimchi.
Each table already has the banchan and eggs placed on the table (which I found a bit frightening because how long do the eggs and cold banchan stay out before they are eaten or swapped out).
I like the fish cake the most and the sweet/tart sliced cucumbers are a close second. The busboy was amazing and constantly made sure our banchan was re filled each time one was empty.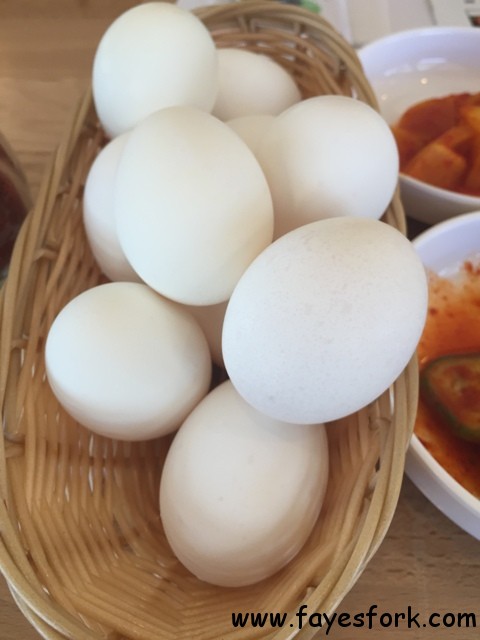 V and I secretly gave each other a high five when we saw how many eggs were on the table (reason to follow).
Ordering took a bit as there appeared to be only one busy Korean man taking all the orders at each table.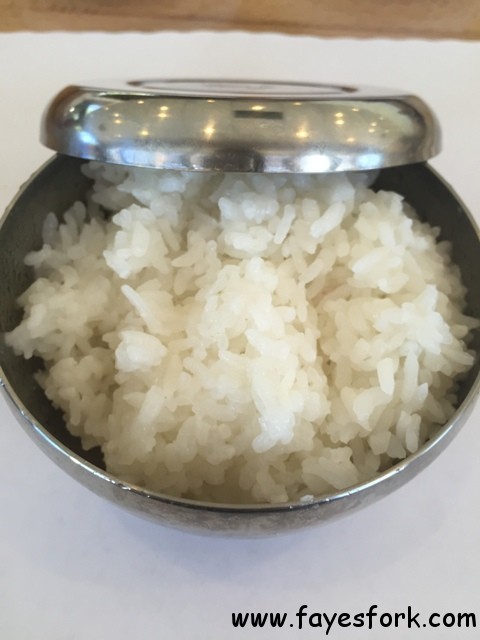 Our white rice arrived about ten minutes before we received our orders. I love the aluminum bowls but always fear that it cools the rice unwantingly faster (compared to a ceramic bowl).
shrimp, pollack roe, clam, oyster, scallop, crab meat, clam meat, and calamari $9
This was my tofu stew (Soondubu) of choice and I opted for the spiciest 'hot' level.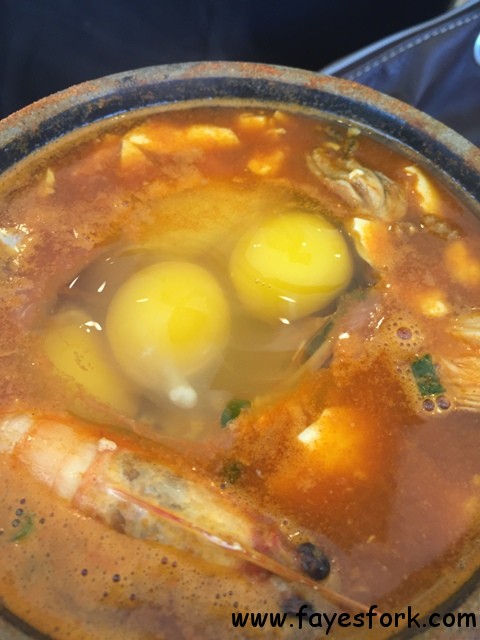 And this is mine after I cracked three of the raw eggs into my ridiculously hot tofu cauldron.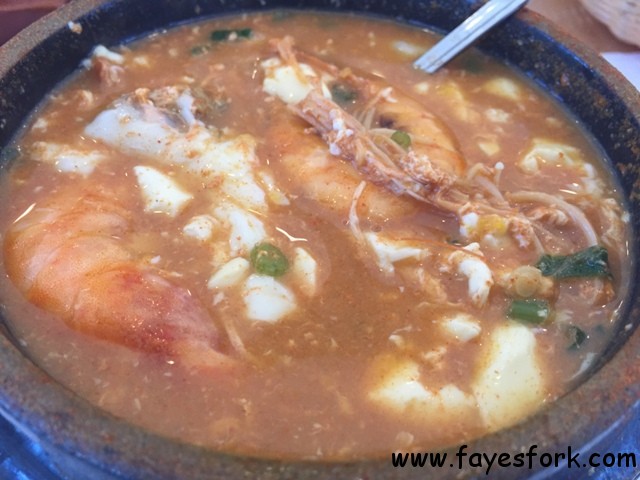 This is what my cauldron looked like after I added my final 4th egg. I normally wouldn't add that many eggs but the broth level was lower than normal and I wanted to add more 'ummph' to the stew. I usually omit the yolks but this time I added the entire egg and loved what resulted from it. The stew turned out almost creamy and rich. I think each tofu place you visit will have their own take on Soondubu. V believes that Tofu House does Soondubu the best. I do think there's nice flavor to their soondubu but that they skimp on all the ingredients listed that's supposed to be in the stew. I detected *maybe* 2-3 pieces of each listed item and I think, in mine, the crab meat was missing.
NOTE: you cannot delete an item listed for a soondubu and ask for a substitution. IF YOU DO, they will consider it as an 'AS YOU WISH TOFU' and charge you $11 for the soondubu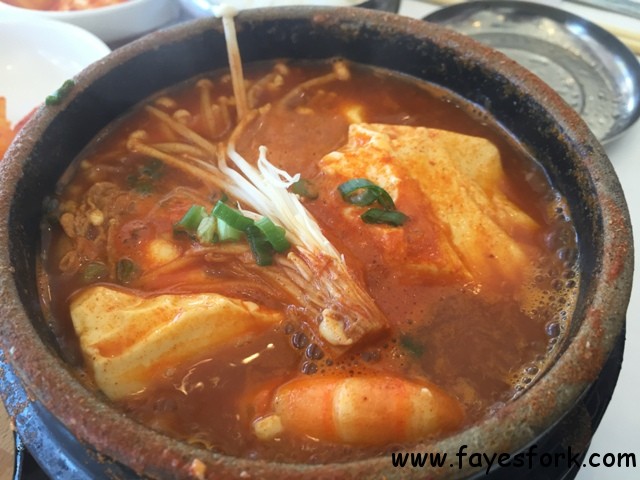 shrimp, clam, oyster
This was V's soondubu and you can tell they didn't fill it all the way. We found this peculiar as they usually top it off at their Convoy location.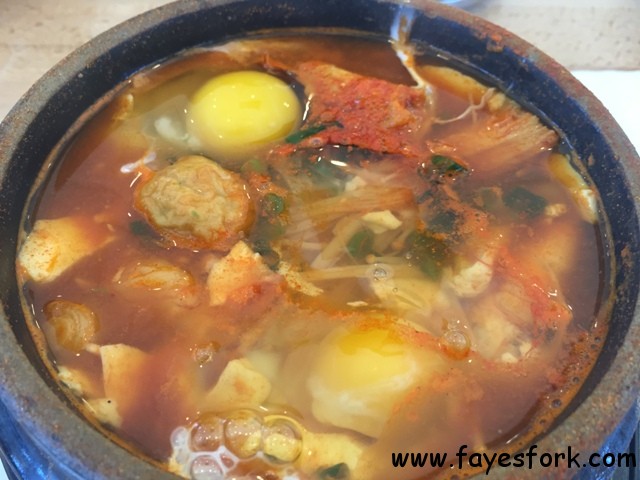 This was her adding one of her many eggs to her cauldron. She usually adds more than 3 eggs to hers but let's just say she broke the bank in 'how many raw eggs can I crack into a soondubu before it spillith over' that day.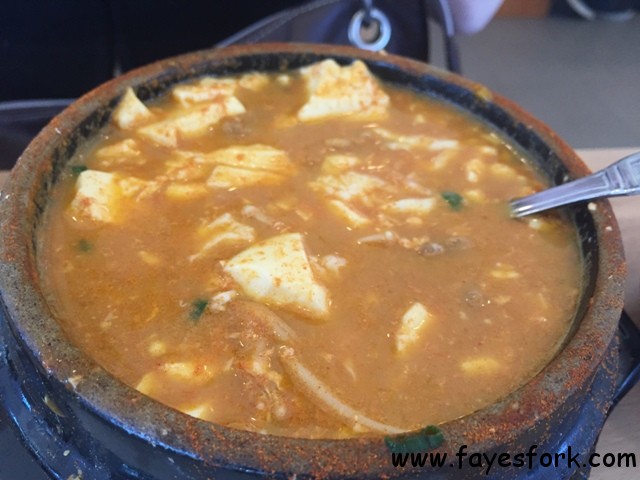 Look at how *extra* creamy and yolky her stew turned out. It was so rich and yummy. Why did I only add egg whites in the past. She truly enjoyed her soondubu and said it's still the best version she's had. She said there's a special soup flavor here at Tofu House that she hasn't been able to find elsewhere (including the soondubu packets you can buy at H Mart).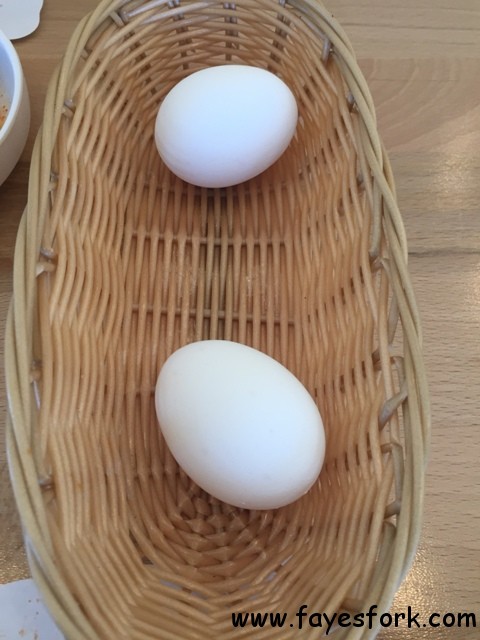 Alright. Ok. We used alot of eggs.
Of course I had to order these marinaded short ribs right. But check out the $14 dollar price tag. For a TEN OZ portion. The Tofu House here in Mira Mesa sells their galbi in TWO PORTION sizes (10 oz for $14 and 15 oz for $17). I never saw that at their Convoy location.
I do enjoy their sizzling version and I find their galbi marinade pleasantly savory yet sweet. I like my galbi to be a fatty but the 10 oz portion we received was a bit *too* fatty. Plus, the portion felt incredibly small and unfair (we counted maybe 6-7 tiny short rib pieces). I felt disappointed that they would charge such a premium for what was served that day.
Aside from the attentive busboy who busted his arse to serve an already packed restaurant, the 1 or 2 main servers had a difficult time tending to everyone. It took us over 15 minutes to get the check and another 10 minutes to wait for someone to take the payment.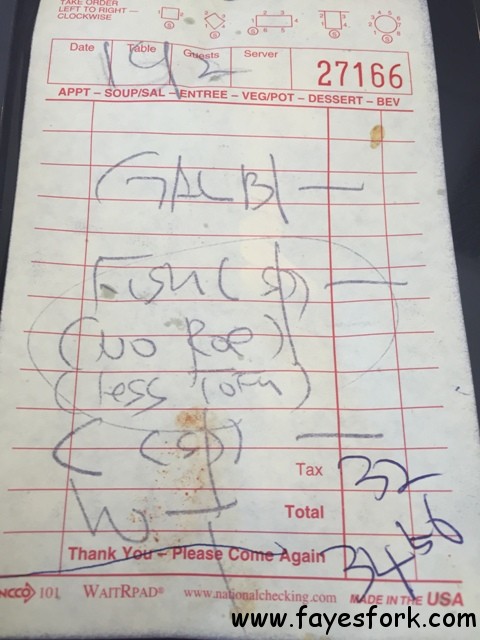 $34.56 for two people for lunch is not something that I'd likely pay again. Compare this meal to the soondubu + galbi combo I received at nearby D&C Tofu House last year. I paid only $15.99 for that D&C combo that INCLUDED a tofu stew, galbi, and more banchan to choose from. I do enjoy the soondubu here at Tofu House but the $9 price tag is steep for just a tofu stew during lunch.
V and I were amazed at the amount of business they were getting by the time we left. We saw 3 groups of 10+ per party that just walked in hoping for a table. So it doesn't appear that Tofu House Mira Mesa will be hurting for business any time soon. If you're in the area, give this place a try but hopefully you'll give the other places like D&C Tofu House or Tofu Ka a chance as well.
Here's their menu:
TOFU HOUSE
9089 Mira Mesa Blvd
San Diego, CA 92126