Cardiff Beach Bar @ Tower 13
My friends tell me that I'm the brat runt of the group. I can be picky, grumpy, mean, and just miserable. But take away all those things and what else would they have to love about me (their words). I had the responsibility to plan a get together for one of our buddies that's in town for a few days. I decided on Cardiff Beach Bar @ Tower 13 as 1) I've never been there; 2) there's parking; 3)  it's right across the street from the beach; and 4)  they have happy hour until 6:30p. Besides, Tower 13 was closer to four out of the seven of us.
The last few months has been this group of friends calling at night trying to get me out of the house. It's been back and forth bickering as they keep warning me that I'm becoming one of those reclusive weird lonely cat ladies. I'm allergic to cats so that sentence doesn't mean squat. I'd get so irate and text FayesFork originals such as "Hey. Why don't you go eat a STFU sandwich" or (this one I particularly love) " Hey. Why don't you get a Mind your F*cking Business latte".  So everyone felt relieved that Tower 13 was my pick to finally get together with our flock and get out of my pj's.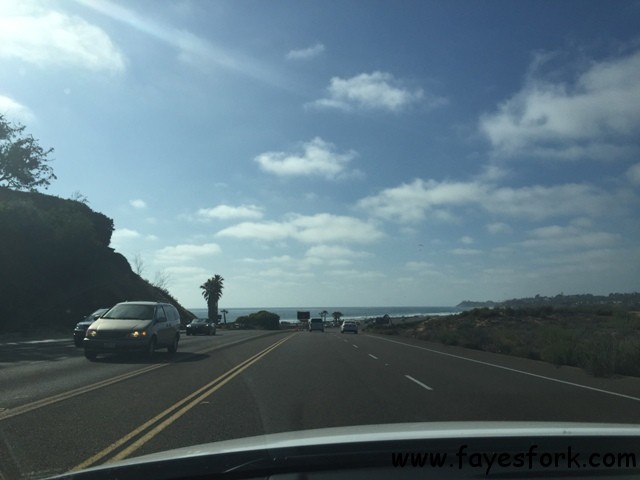 I totally forgot how bad the 5 freeway can be during the San Diego Fair. My navigation told me to get off Via de la Valle which surprisingly wasn't too bad. I was taken aback by the coastal views on the Highway 1 (do you see it in the middle of the pic).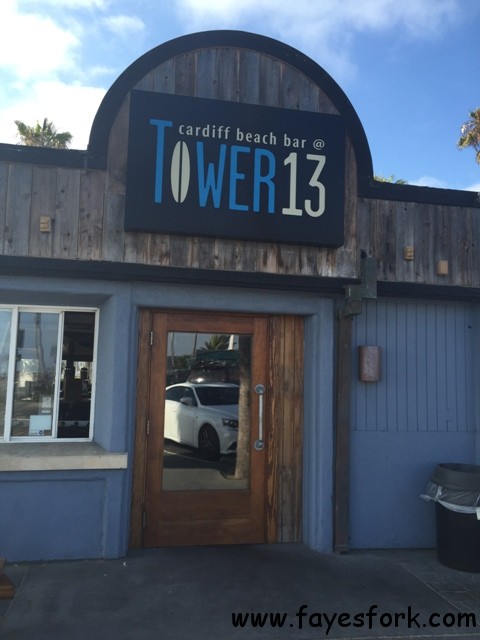 I couldn't stop smiling when I arrived at Cardiff Beach Bar @ Tower 13. Like, literally, my face hurt from smiling so hard. I knew my friends would be so proud of me choosing this place. The beach was just a crosswalk away and there was plenty of parking left in Tower 13's lot. Boooooom you dumbsh*t friends who think I'll be cat lady. 
Of course none of them were there yet.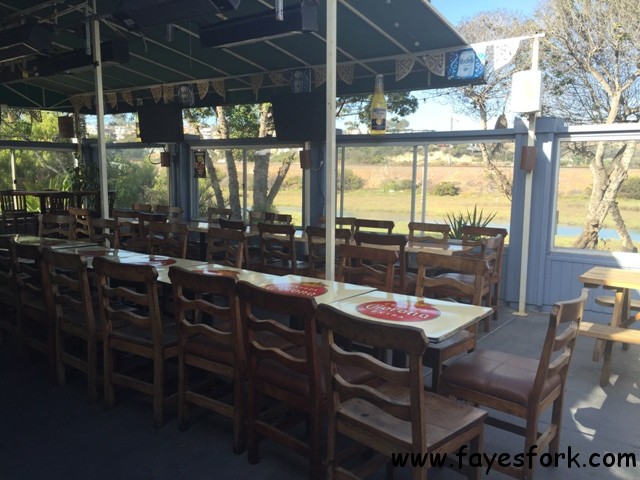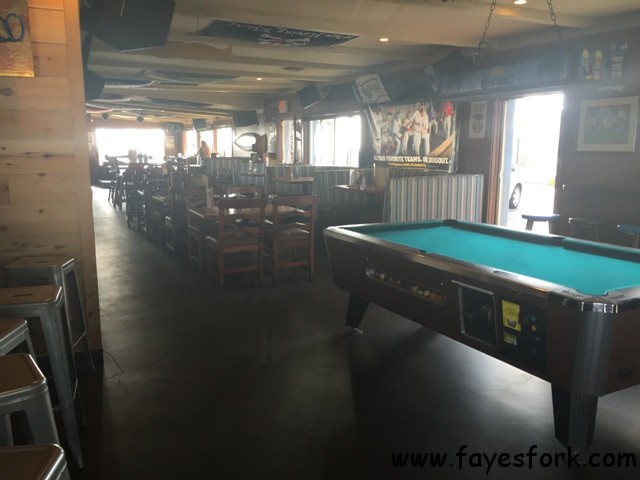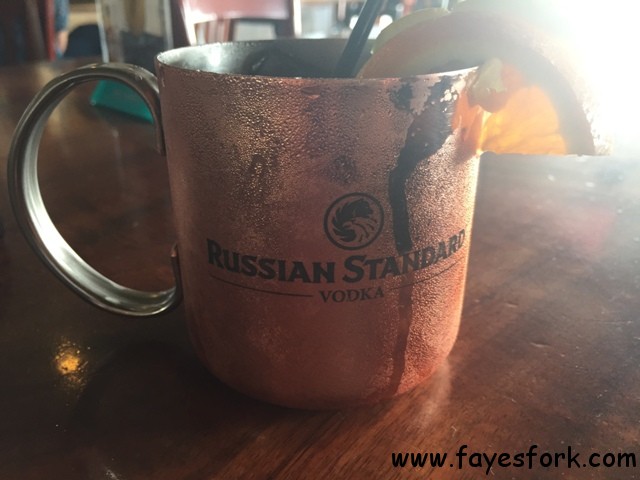 I love mules but primarily because of the copper cup. If they don't serve the drink in this particular cup then I won't order it. This mule is made with herbal whiskey and I ordered it with soda water vs ginger beer. I liked this ice cold cocktail and didn't miss the vodka that's usually used to make this drink.
The flock started to trickle in and promised they weren't late to punish me.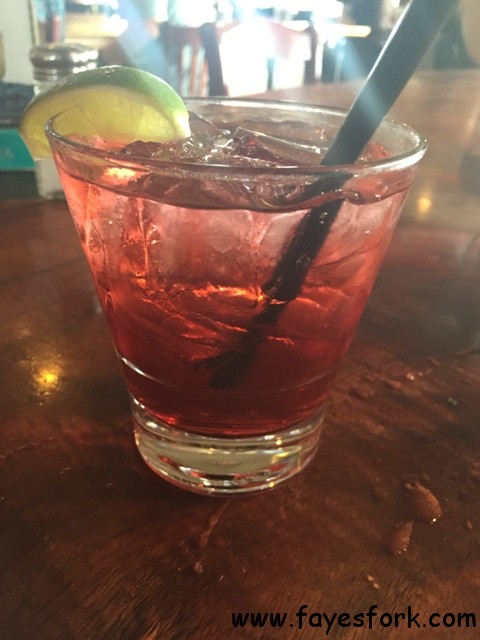 Friend calls this drink the Cape Cod (he's originally from Massachusetts)  but it's seriously just cranberry soda (vodka). $3.50 is such a great happy hour price as this was a STRONG pour.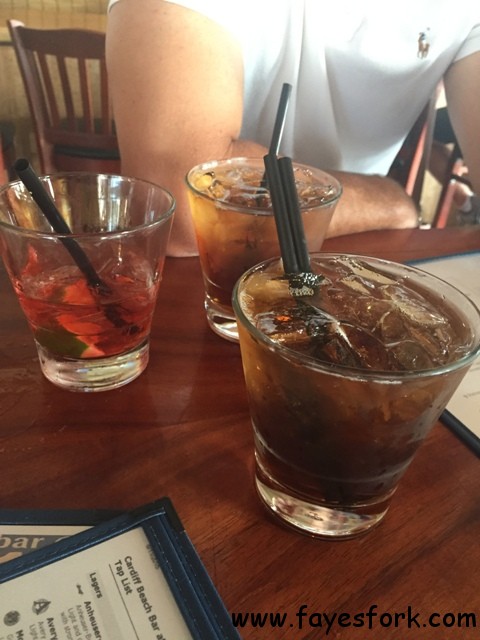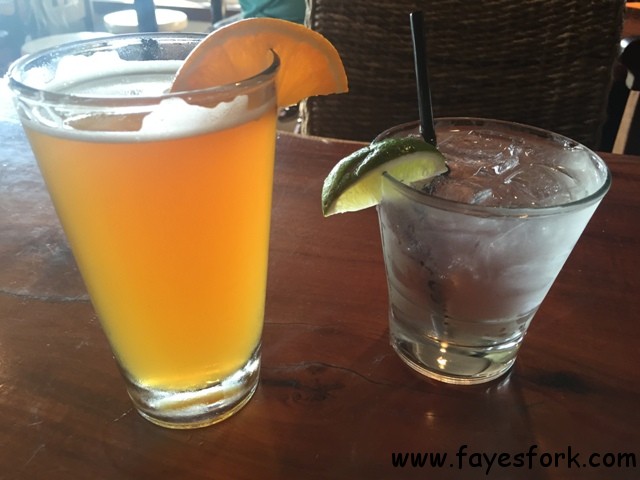 I finally tried my first Shock Top draft (well, it was one of the guy's but I tasted it before he could) and you know what – I liked  it quite a bit. BW was there and she had the vodka soda which she said was strong (how she likes them so bravo).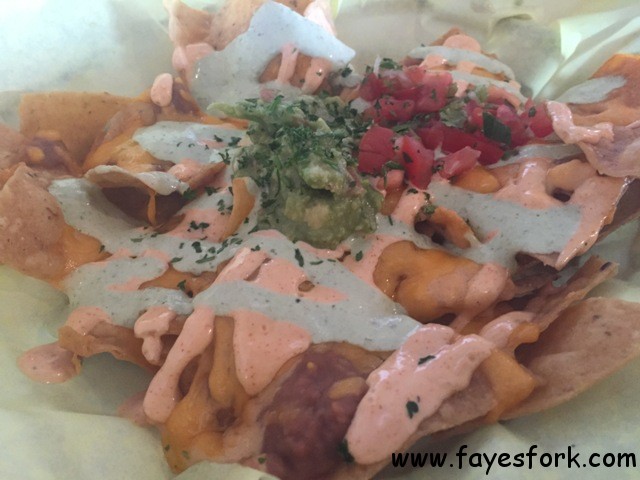 homemade chips, tower dip, cheddar, chili aioli, poblano crema, refried beans, pico de gallo & guacamole
The homemade chips were ok but that's about all we had to say about these nachos.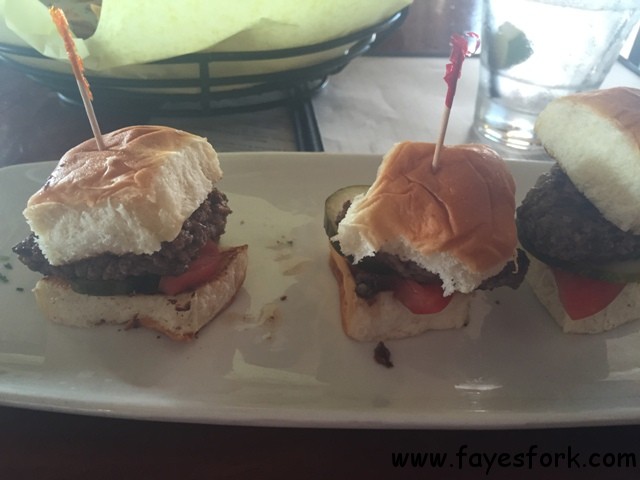 The  3 sliders are served on soft Hawaiian rolls. I didn't try any and when I asked friends what they thought, all I saw was a shrug.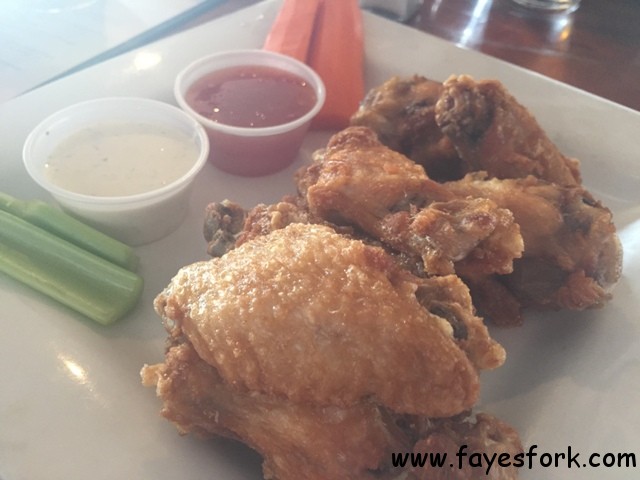 You get about 8 pieces per happy hour order. I asked for the wings to be naked (sauce on side) and I actually liked the order here. The skin was nicely crispy and the sweet Thai sauce paired really well with the blistering hot wings.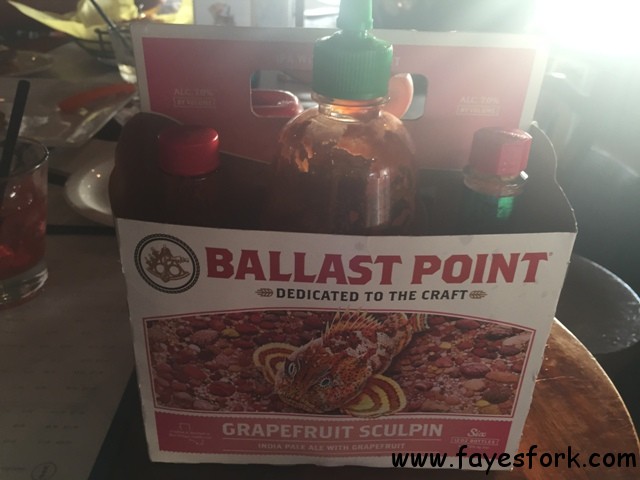 Funny as no one in this crew particularly likes Sculpin. Shocker. I thought the 6 pack holder was a fun idea to hold the condiments. Friends joked that I could have sold Tower 13 my stash of these holders when I used to buy these Ballast Point craft beers some time ago.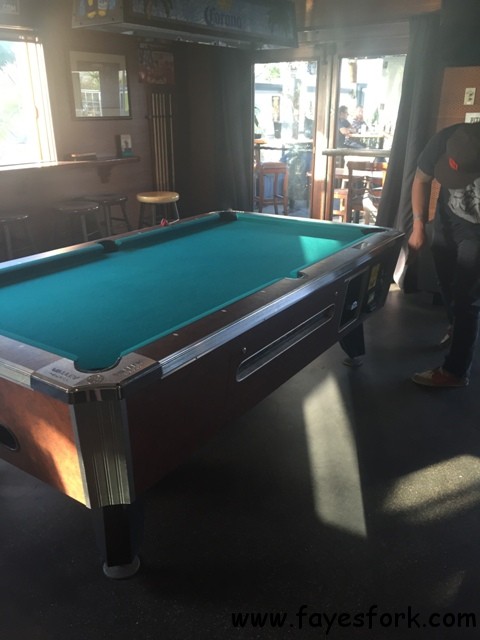 Skipper (that's his nickname in group not some random one I made up) challenged me to a game of pool. It's been like 100 years since I've played but sure. He comes back to me and BW and whispered, no joke, 'hey, it doesn't take AMEX. Can I borrow a dollar'.
What. Really. Skipper. It doesn't take Amex. Worse off , BW and I didn't have any dollar bills so we tried to pool together our change to equal a dollar. I eventually went to the bartender to break a $5.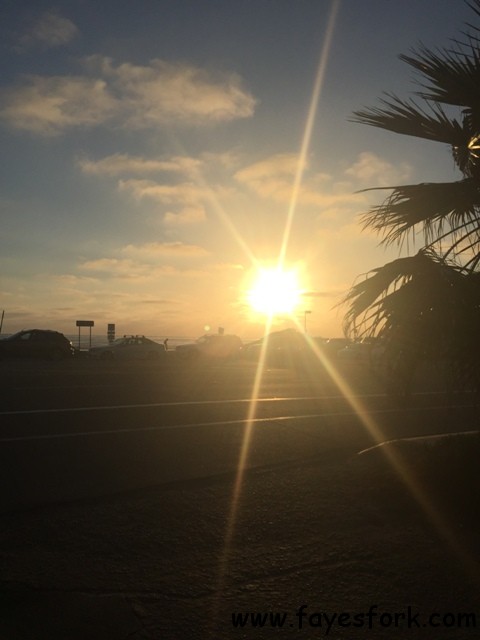 This is the view when you step outside the restaurant.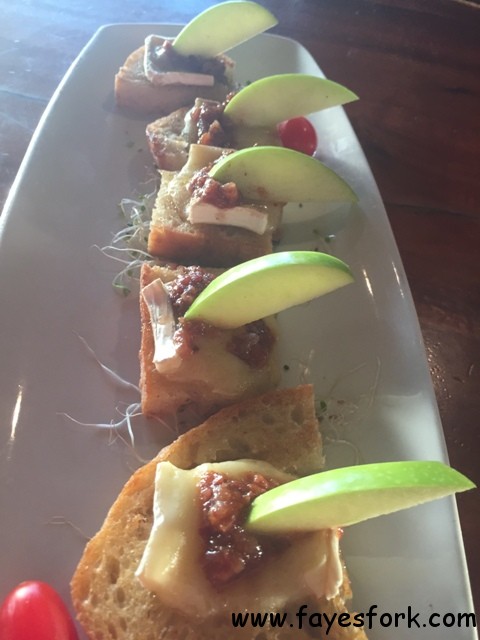 apple chutney & warm brie cheese topped with fresh apples. Served on fresh grilled bread
It was already past happy hour so not sure how much this cost. The melted brie was served on buttered toast and topped with an apple chutney. It was all served on top of alfalfa sprouts. I thought the brie tasted alright and the apple chutney paired well with the creaminess of the cheese.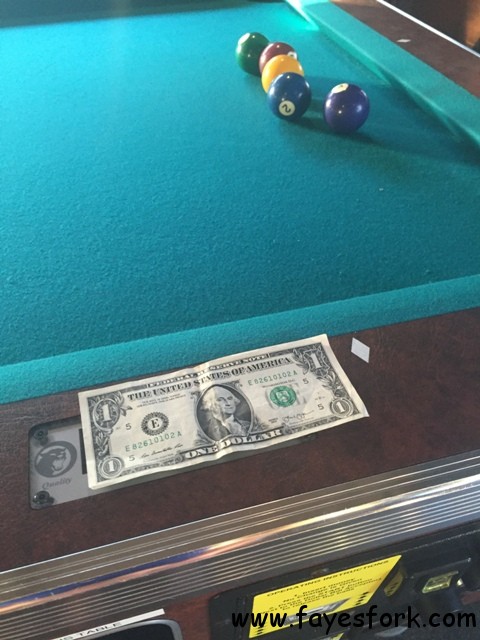 I didn't know you put a dollar bill on the pool table to 'reserve' the next game. That's *MY* dollar bill  and it shouldn't be sitting there unattended on a pool table! Friend said there's an honor system when playing pool here in America.
The 7 of us were all over the restaurant (having drinks, playing pool, outside) so they would grab my phone to take pics (like this burger). There might have been, um, a few bare butts in those photos because the boys in this group are classy like that.
I sat down next to friend who ordered this and he said the burger tasted dry but it's tough to make a juicy turkey burger.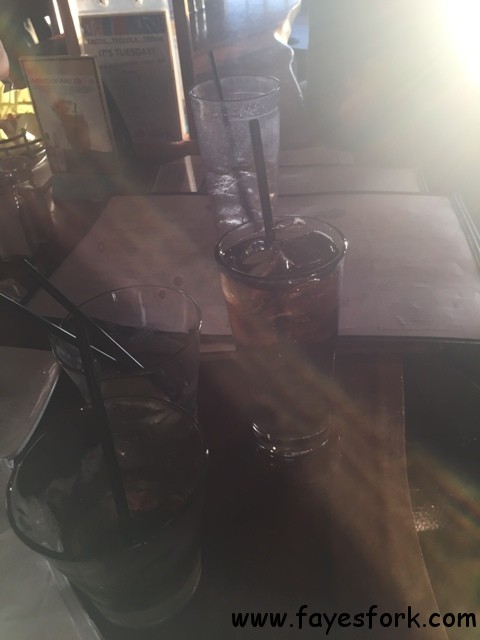 I asked what he was drinking (sorry for crap photo but sun was setting) and he said it was a double jack & coke. We conversed about why the double was served in a taller glass vs the smaller glass. And he did something that made the ENTIRE table GASP…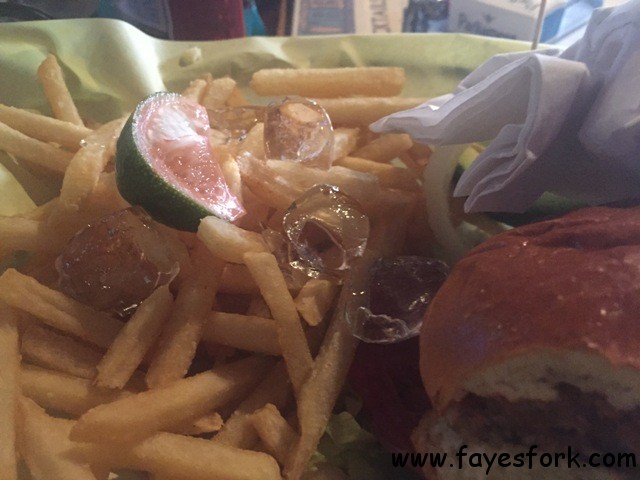 HE DUMPED THE ICE CUBES, LEMON, ETC FROM THE SHORTER GLASS ( I think it was other friend's cape code) INTO HIS still piping hot GARLIC TRUFFLE OIL FRENCH FRIES!!!! He wanted to pour the contents of the larger glass into the smaller glass to show me how it's the same liquid quantity. But friends and I were still eating his french fries which was actually the best thing about his burger dish!!
We all had such a fantastic time that evening. Service was great and Amanda, our waitress, was gracious enough to give out 7 separate checks that night for us. There was live music as well so that kept the place pretty fun (albeit a bit loud). We absolutely would return again.
Cardiff Beach Bar @ Tower 13
2633 S Coast Hwy 101
Cardiff By the Sea, CA 92007
760-635-1200
…
…
We decided to head to the beach to see what was up.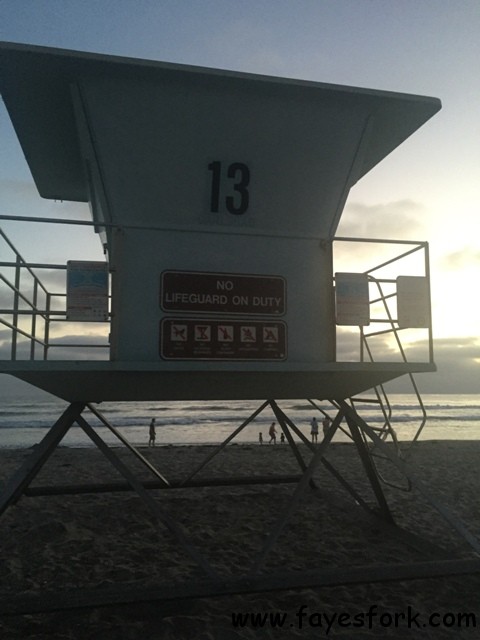 The restaurant really is (almost) at Tower 13.
We climbed up the tower (obviously no cute lifeguard was working) and took a few goofy pictures on top of the tower.
The sun had already set but the beach was still beautiful.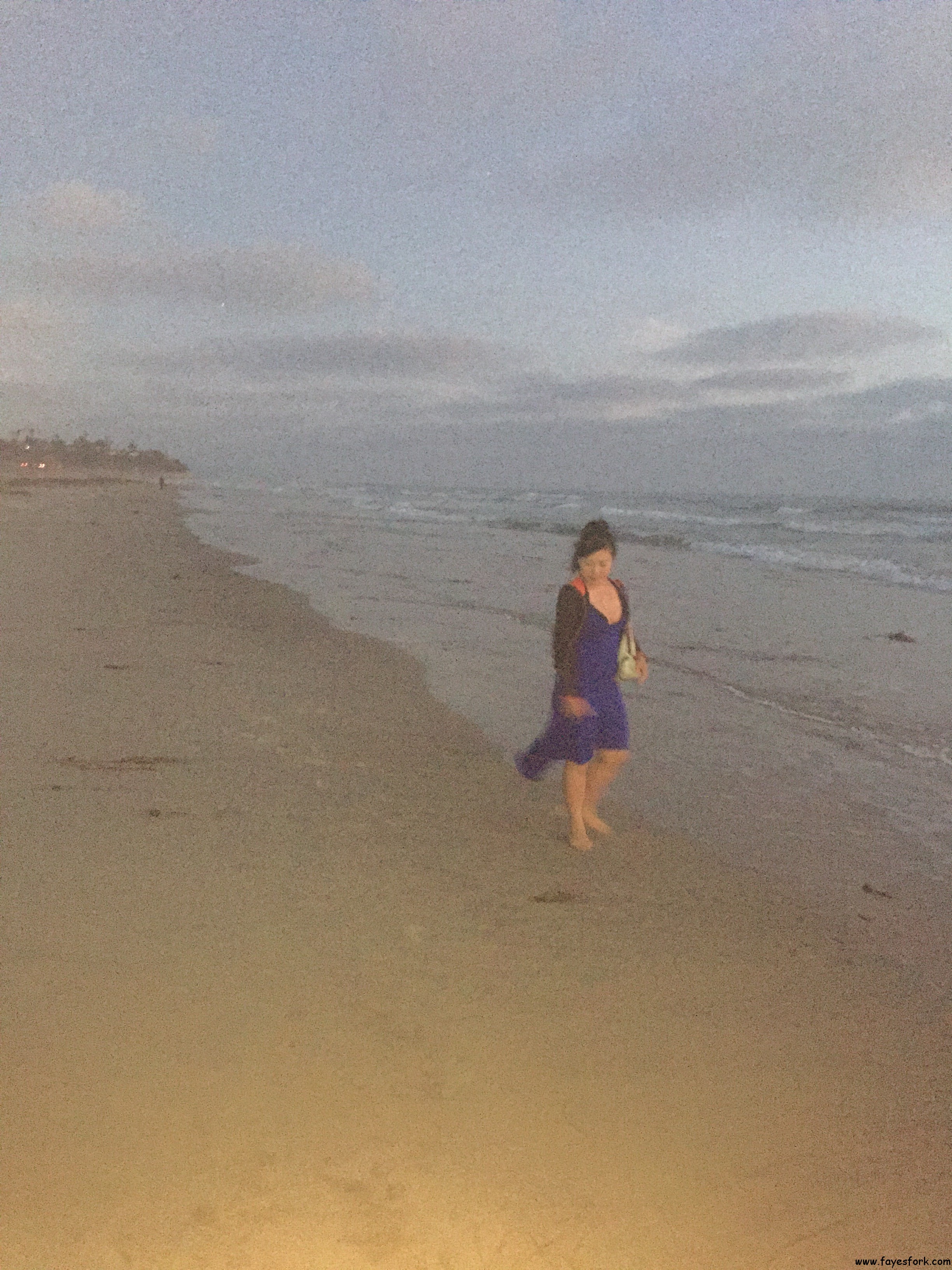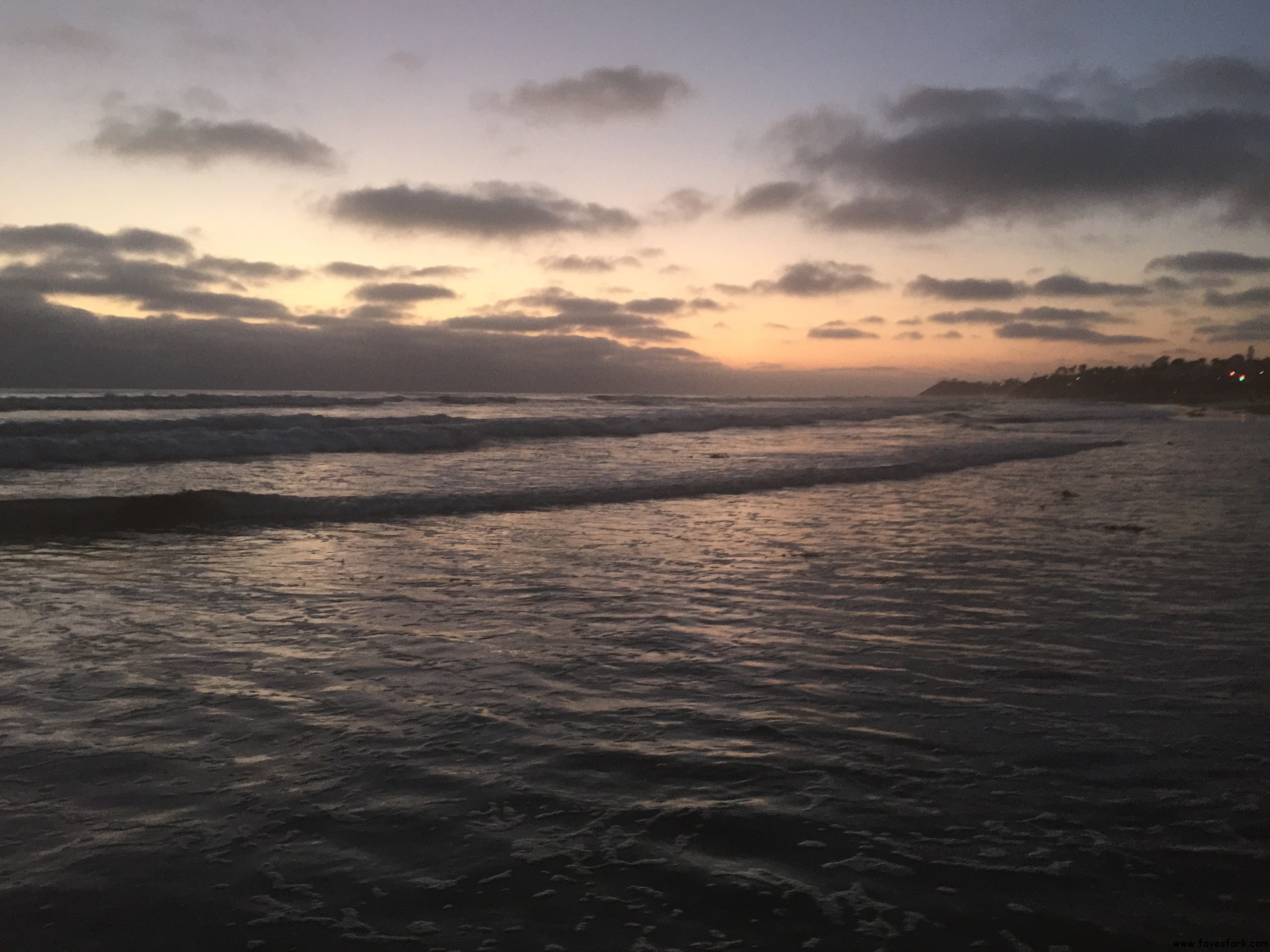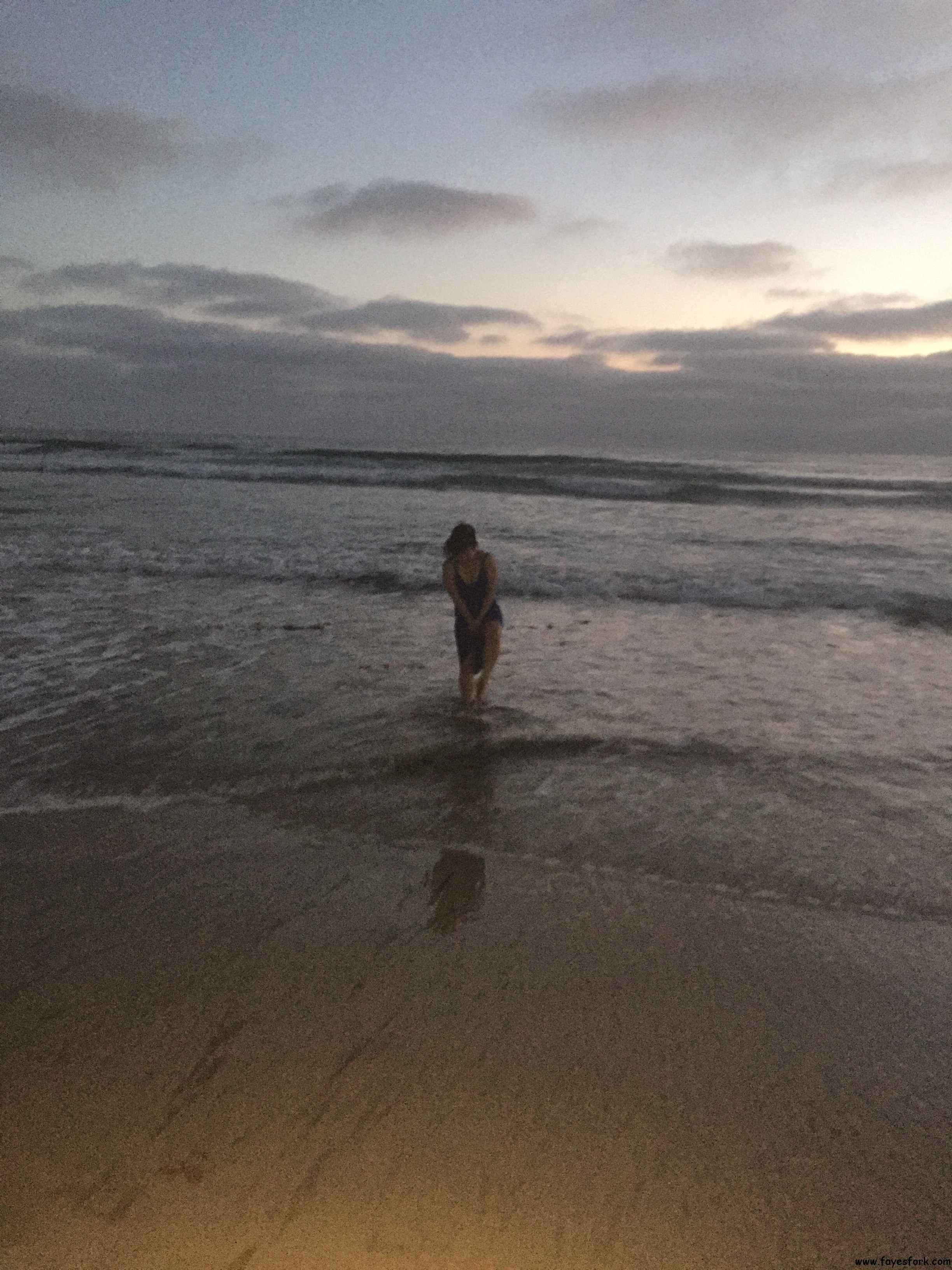 I didn't want to get in the water as I'm pretty sure a shark ate someone at this very beach.
The evening ended well with promises that we'd do another flock dinner soon. So let's see if this cat lady can plan something even better than this night at Cardiff.
Happy 1st day of July everyone –