It's been a while since something has taken this blogger's breath away. You know those take your breath away moments. It's similar to the way kids gasp when they're so taken aback by an event or getting a new candy/toy or something. I think adults deserve the same lose your effin' mind moments. Cliff Hanger Cafe (and Torrey Pines Gliderport) in La Jolla recently gave me that moment. These lose your effin' minds don't come often in life so RELISH it when you stumble upon it because that's what I absolutely did. I'm not usually at a loss of words but the views and gliders made me BE STILL for the first time in a very long time. Which makes me ponder : Can you lose your effin' mind AND be still at the same time. Yes. Yes, you can.  
Soo suggested meeting at Cliff Hanger Cafe for lunch as he works close by.  I had done extensive research on the menu but read (mostly) that it's a simple cafe serving mediocre food over fantastic views. So that didn't exactly light the fire under my a** to drive there on a humid muggy San Diego afternoon. Parking is in a dirt lot (free though thank goodness) and I rolled my eyes even more when I saw portapotties in the dirt parking lot.
But then.
I saw this.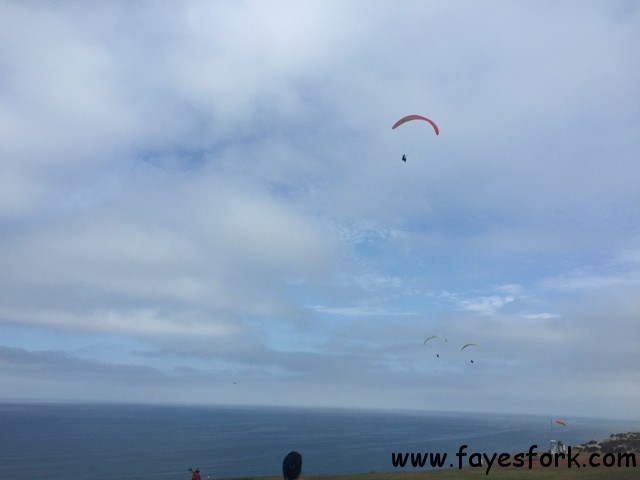 Then this…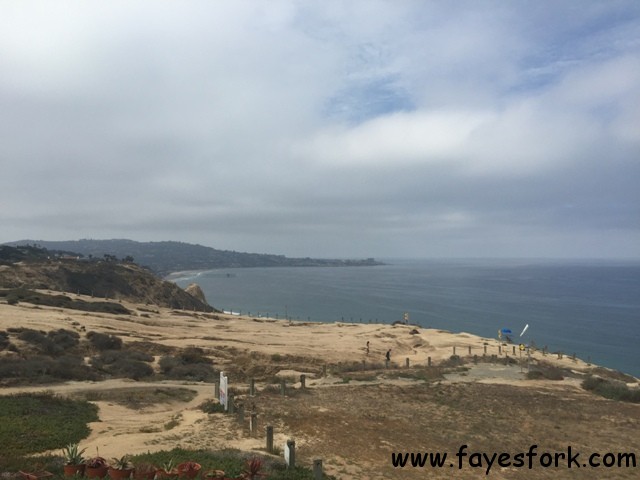 I couldn't believe HOW CLOSE you get to see the gliders' in action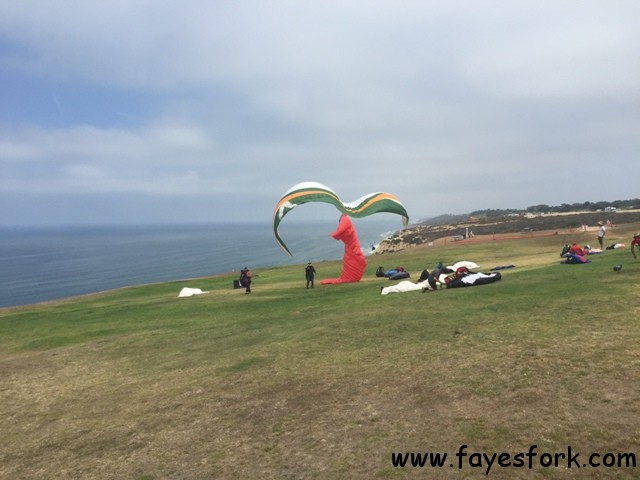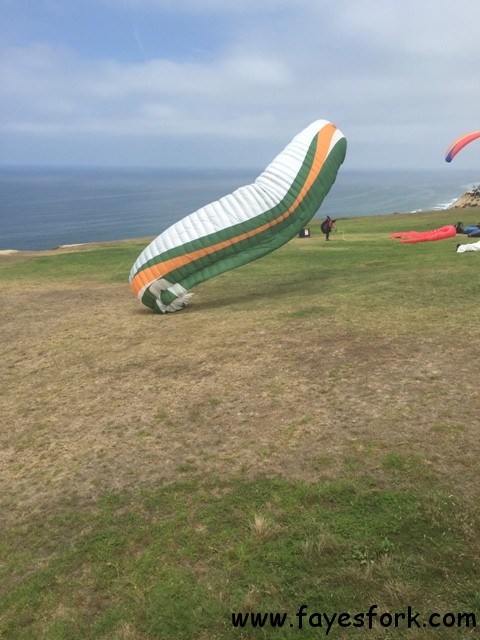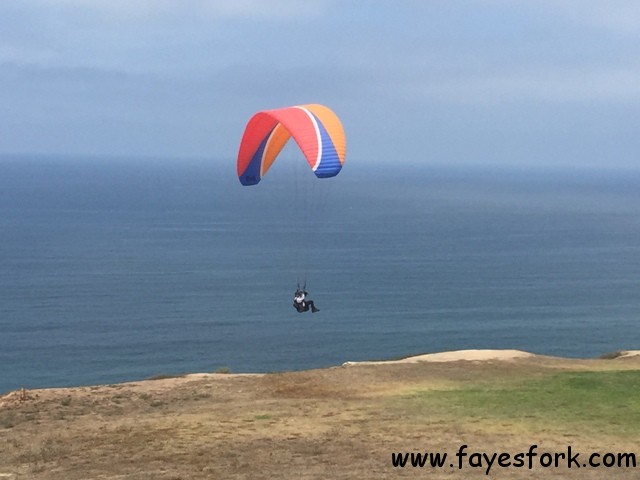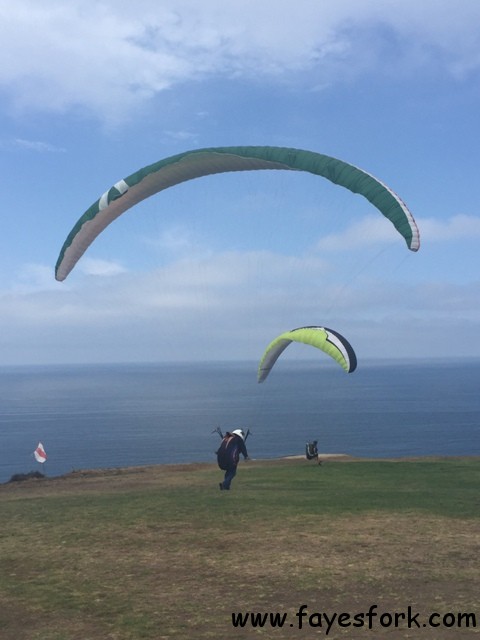 It was truly such a sight for me. I could not believe how I've never been here all these years I've lived in San Diego.  You can read about Cathy's visit here and CC's visit here. I took so many photos of the gliders jumping off the cliff (well, it LOOKED like they were jumping off the cliff) but this is a post about Cliff Hanger Cafe so let's proceed to that (for now)…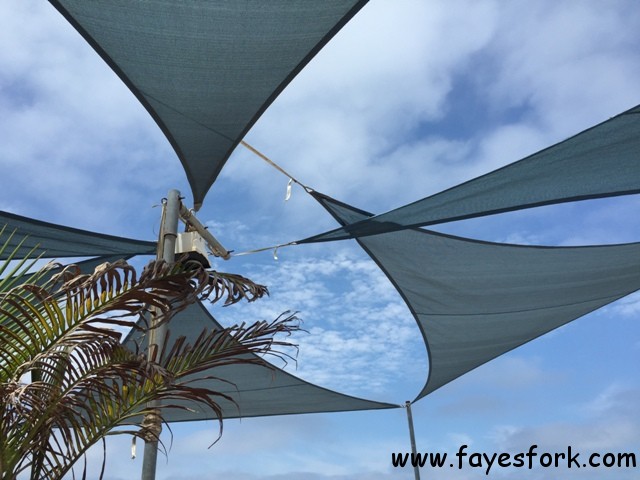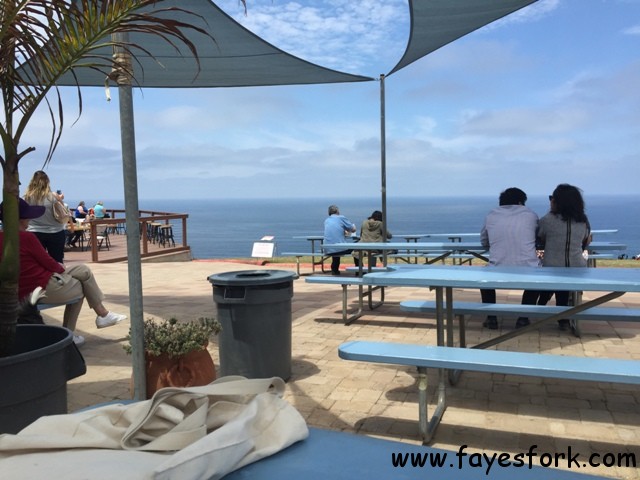 "For once you have tasted flight, you will forever walk the earth with your eyes turned skywards, for there you have been, and there you will always long to return" – Leonardo da Vinci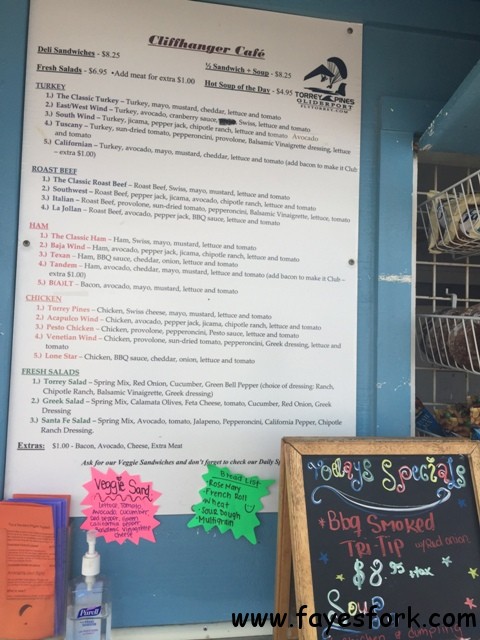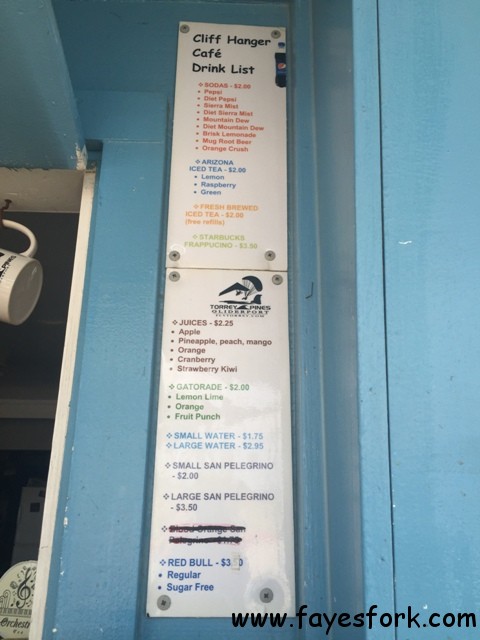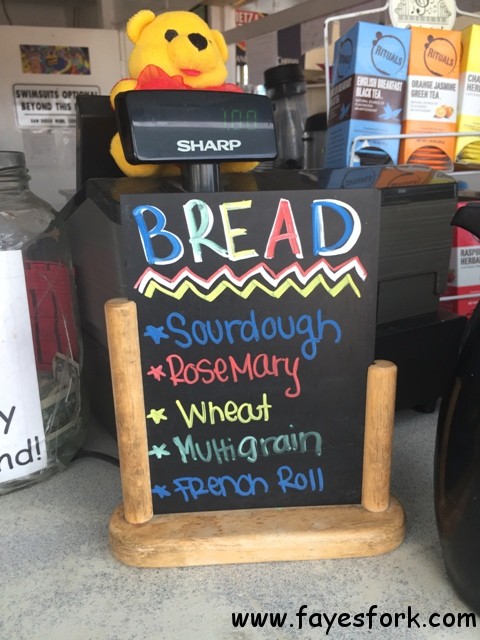 You order from the cashier and wait for your name to be called when your food is ready.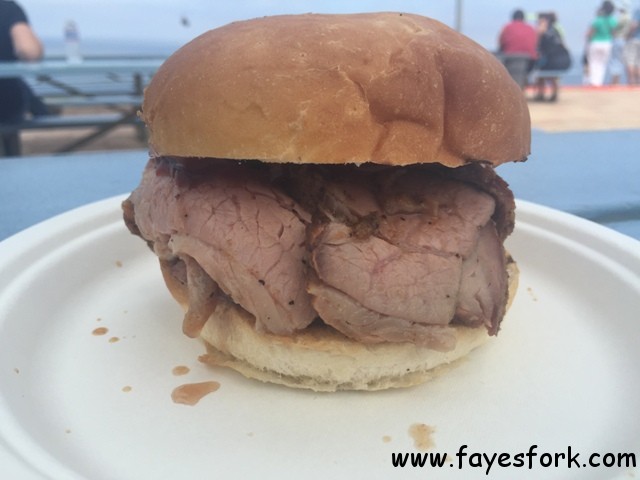 This was Soo's pick (minus the red onions).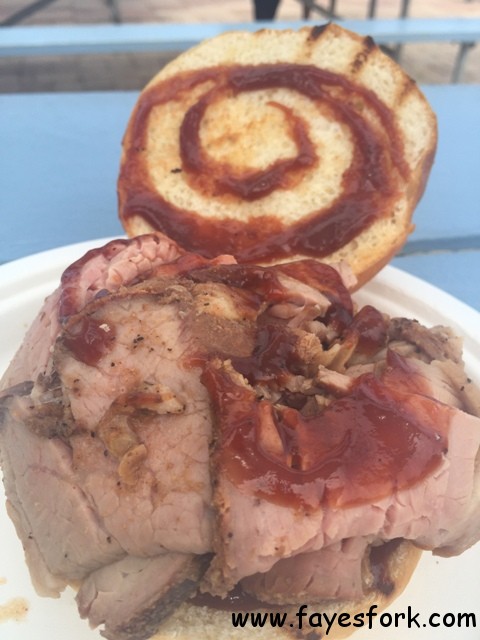 We both thought it was a decent portion for $8.95. Soo liked the sandwich and that's all I can say about that because…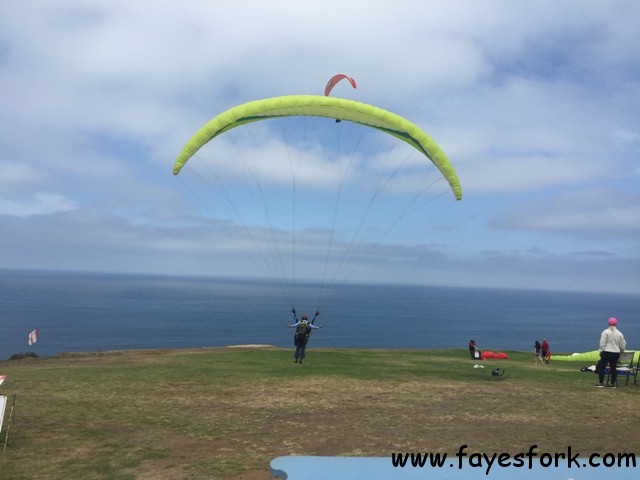 Dude. Some guy is about ready to go (tandem) off the cliff !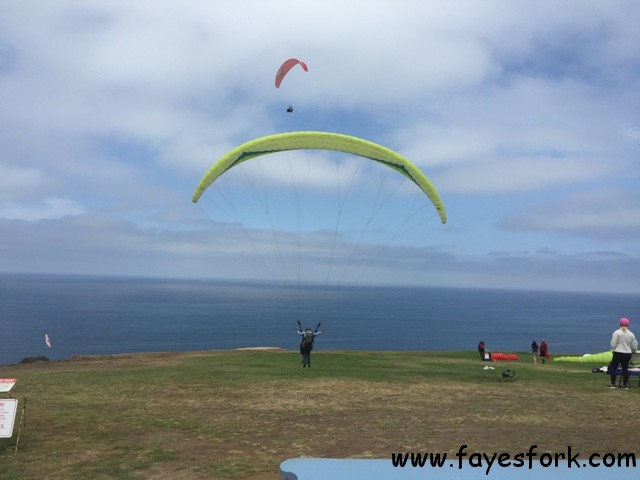 My heart was racing as I *SERIOUSLY* could feel his fear (well, probably more so MY own fear of flying and heights). Sis and I were joking later how if that was me (in pic), the entire place would hear me screaming 'Nooooo noooo no no no I CHANGE MY MIND I CHANGE MY MIND I CHANGE MY MIND ' and my feet would be DRAGGING on the grass the entire way to the edge of cliff…
Ok back to food – sorry – I about upchucked my current lunch re thinking about that tandem flight as if it were me strapped in…
I was taking more pictures while waiting for my name to be called (for the food, not for a tandem gliding lesson).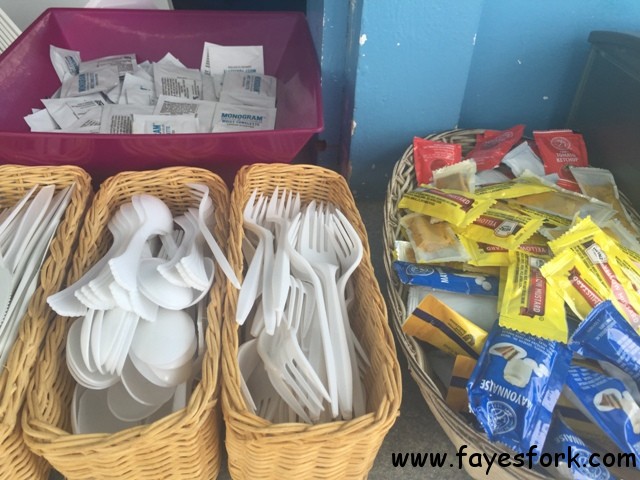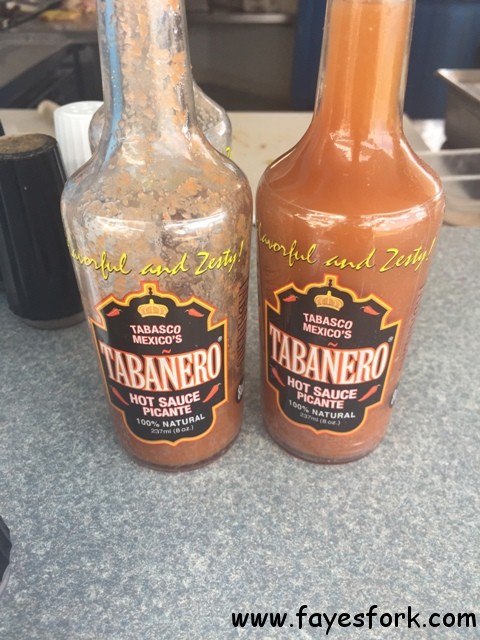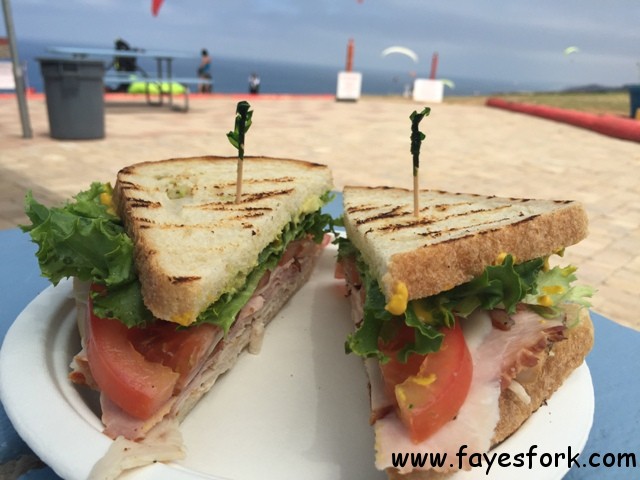 turkey, avocado, mayo, mustard, cheddar, lettuce, tomato (add bacon for extra $1.00)
I was going to add ham for another $1 but the nice cashier said she could do 1/2 turkey and 1/2 ham for me (I think there are 4 slices of meat so she was going to do 2 and 2 of ham & turkey).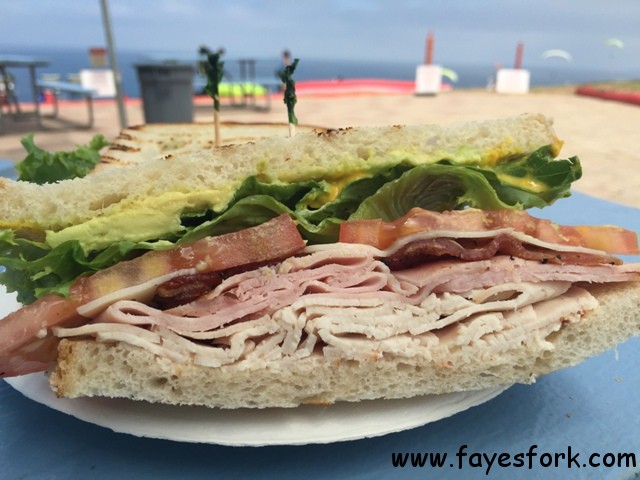 I'm more caught up with how fantastic this picture looks with the view of the background.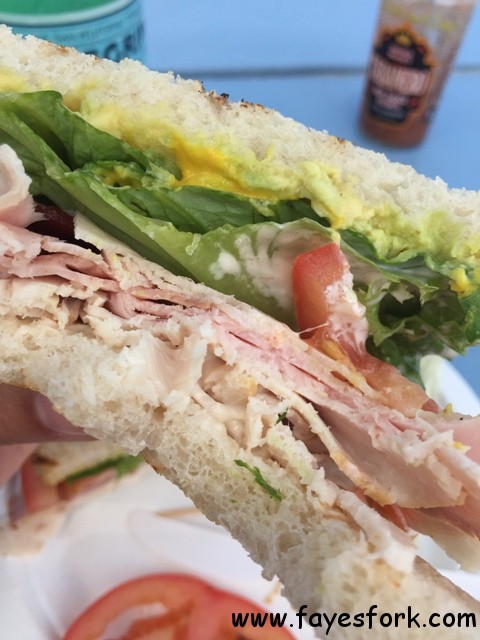 Here's a better picture of The Club. The toasted sourdough bread, the plentiful meats (including crispy bacon), and the veggies (crisp lettuce and ripe tomatoes) made this sandwich a winner for me that day.
It needed just ONE more thing that I noticed The Club didn't quite have enough of. So, like a sly puppy (think Lifu), I opened my purse under the table and whispered to Soo :
me: "Soo"
Soo: 'yeah'
me: "you wanna see something'
Soo: 'ok'
I glanced around to make sure no one was looking and then busted these babies out from my purse: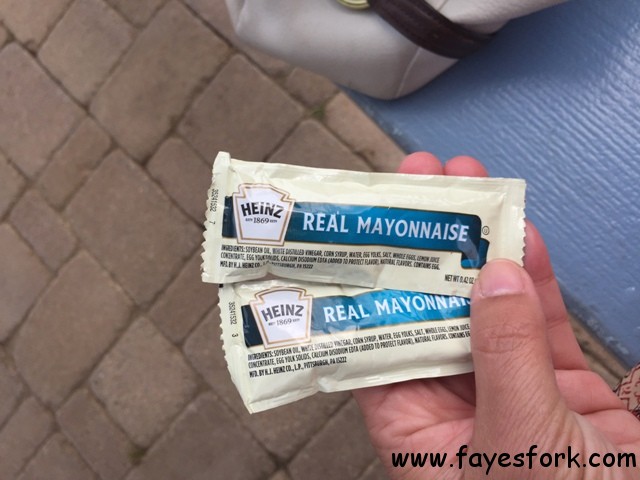 Yeah. That's right.
me: " you ever see someone with these in their purse"
Soo: " No. That's weird. Why do you have those"
me: "Because I'm a mayo freak and they don't carry this brand here"
Total Seinfeld moment.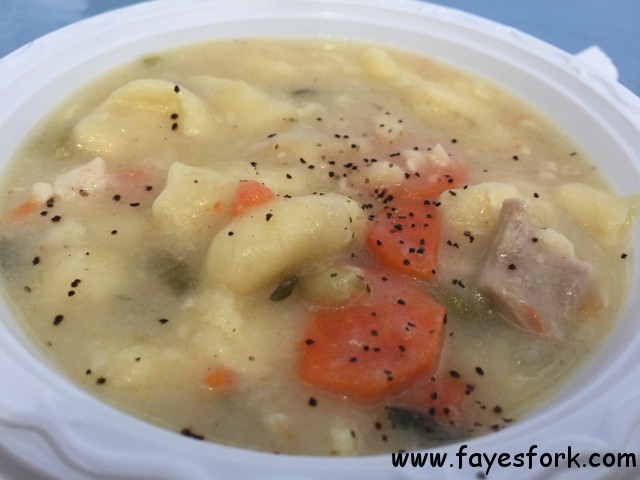 I never eat chicken dumpling soup as consuming just-flour dumplings is something I didn't grow up eating. Cliff Hanger Cafe usually offers two soups. I really enjoyed this hearty chicken soup and even liked the soft doughy dumplings as the dumplings absorbed quite a bit of the thick chicken broth.
I had gotten up to get more napkins when the sandwich man asked how the food was. I admit he was a bit curt (when I first picked up sandwich) but I didn't care (if someone being curt to you ruins your day then you must be having a super crappy day). So maybe talking about his food lightened up the mood or maybe my 'my life is so wonderful here' was infectious.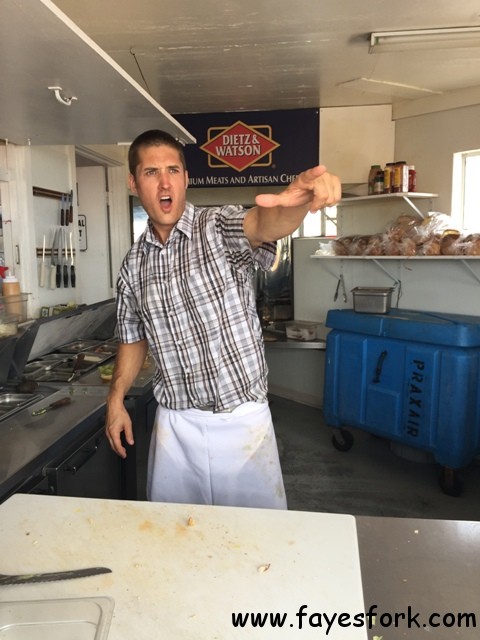 Commerical: He approves of this post and this picture. Just kidding. He doesn't know me or this blog but he did approve of this ham-it-up pic. I asked if the chicken dumpling soup was made in house and he said no. But, he said the clam chowder is homemade and that he was serving that chowder this Saturday.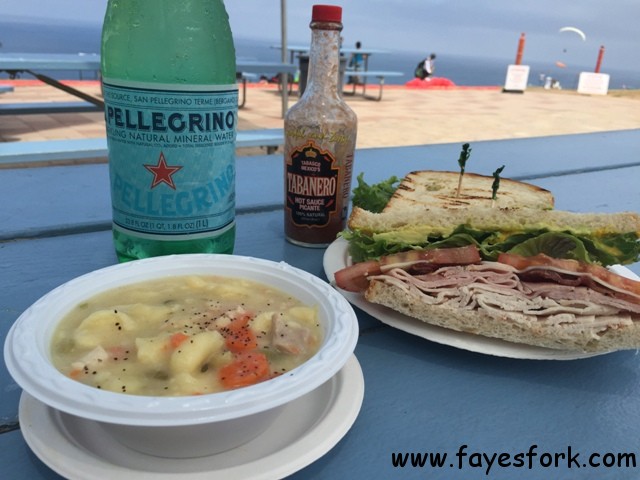 Ahhhh. A carbolicious meal. I don't remember how much I paid for the Pellegrino.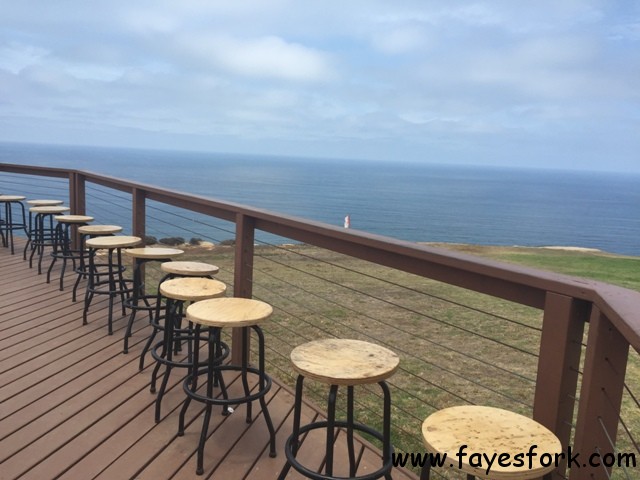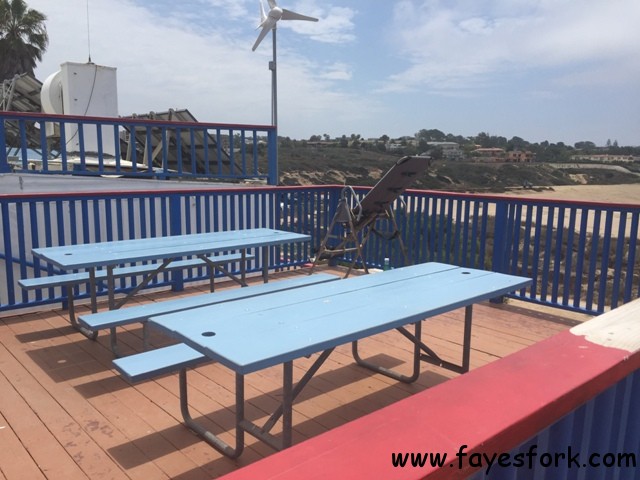 Don't forget there's a second balcony that has two tables where you can eat and enjoy the views as well.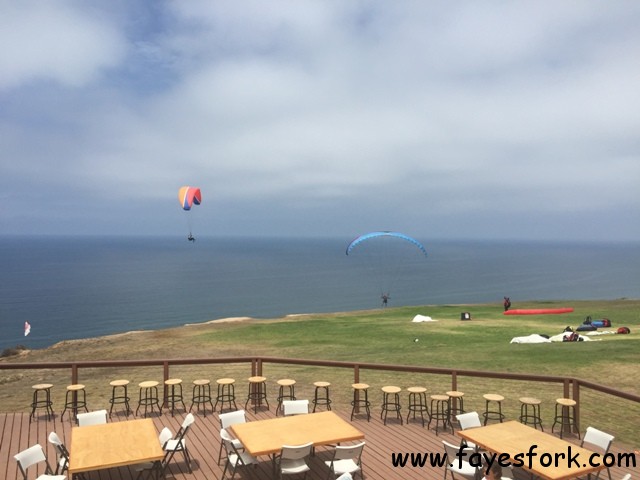 Here's the view you get from the 2nd balcony.
This meal, without a doubt, was one of the coolest lunches I've ever had. It wasn't just about the food but it was about the combination of everything. I'm not going to get all kumbaya on you but the hour that I had here was something that I needed, right then and there, when I didn't think it would happen 'right then and there'. If that makes any sense. Hopefully you'll have a similar lose your effin' mind while being still moment this long 4th of July weekend 🙂
CLIFF HANGER CAFE
2800 Torrey Pines Scenic Dr
La Jolla, CA 92037
(858) 452-9858
…
…
SO. Big news.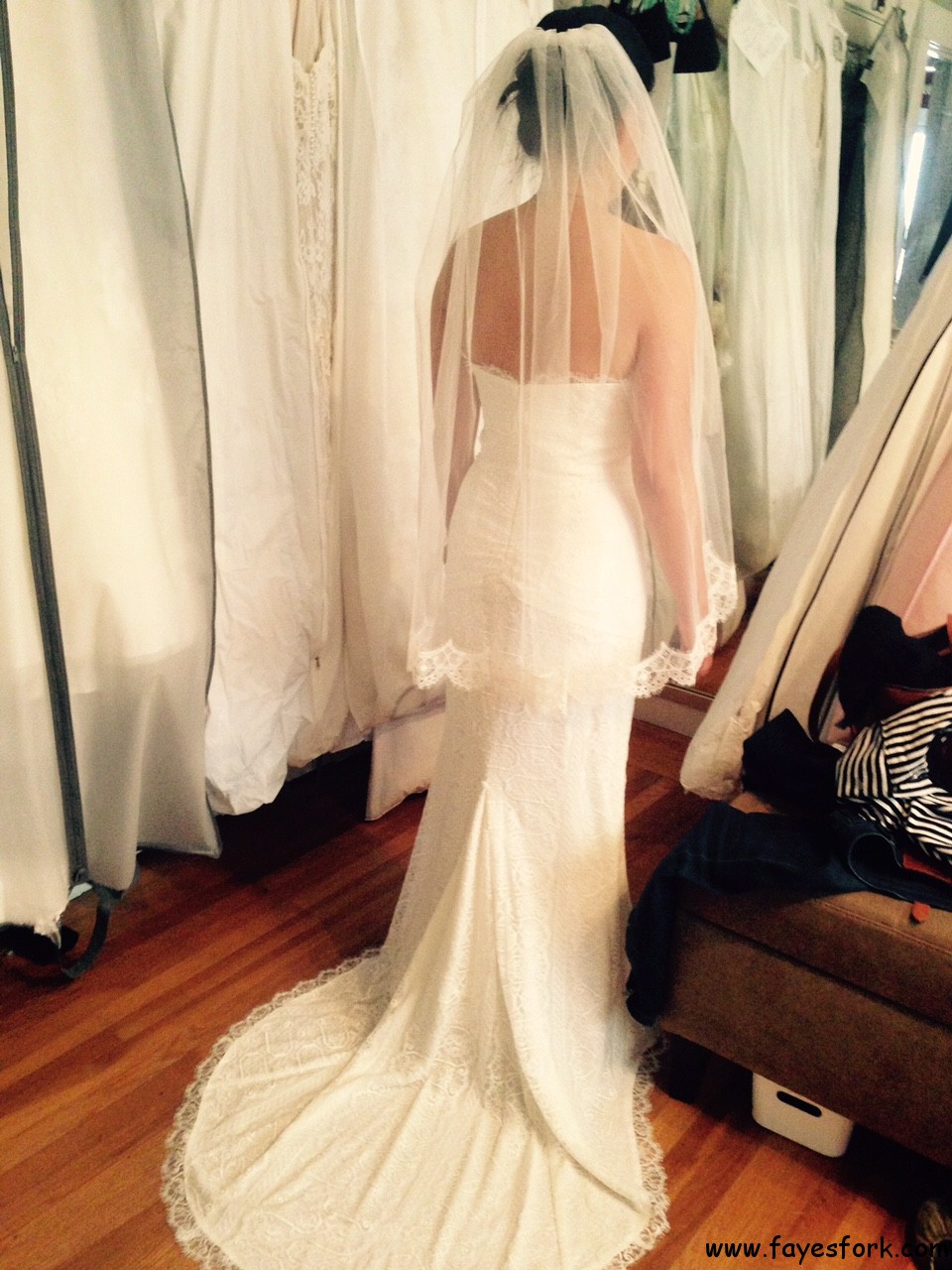 I'm getting married.
Just kidding. That's my cousin who's getting married this weekend.  She let us choose our own bridesmaid dresses as long as the dress was blush (pink), long, and chiffon.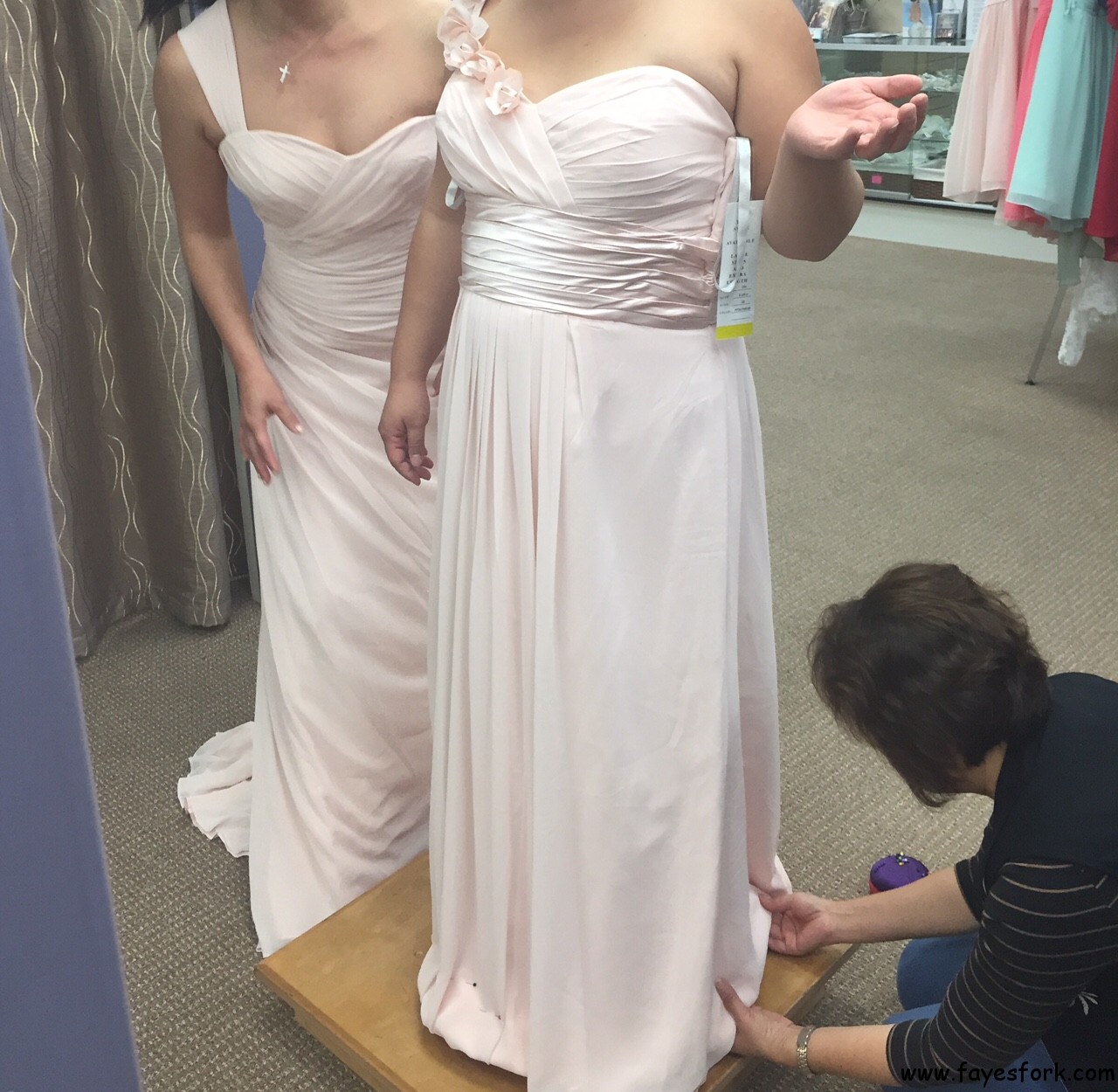 This is bride's sister (my closest cousin). We both found our dresses on the same day (hers is the one with the flower sash).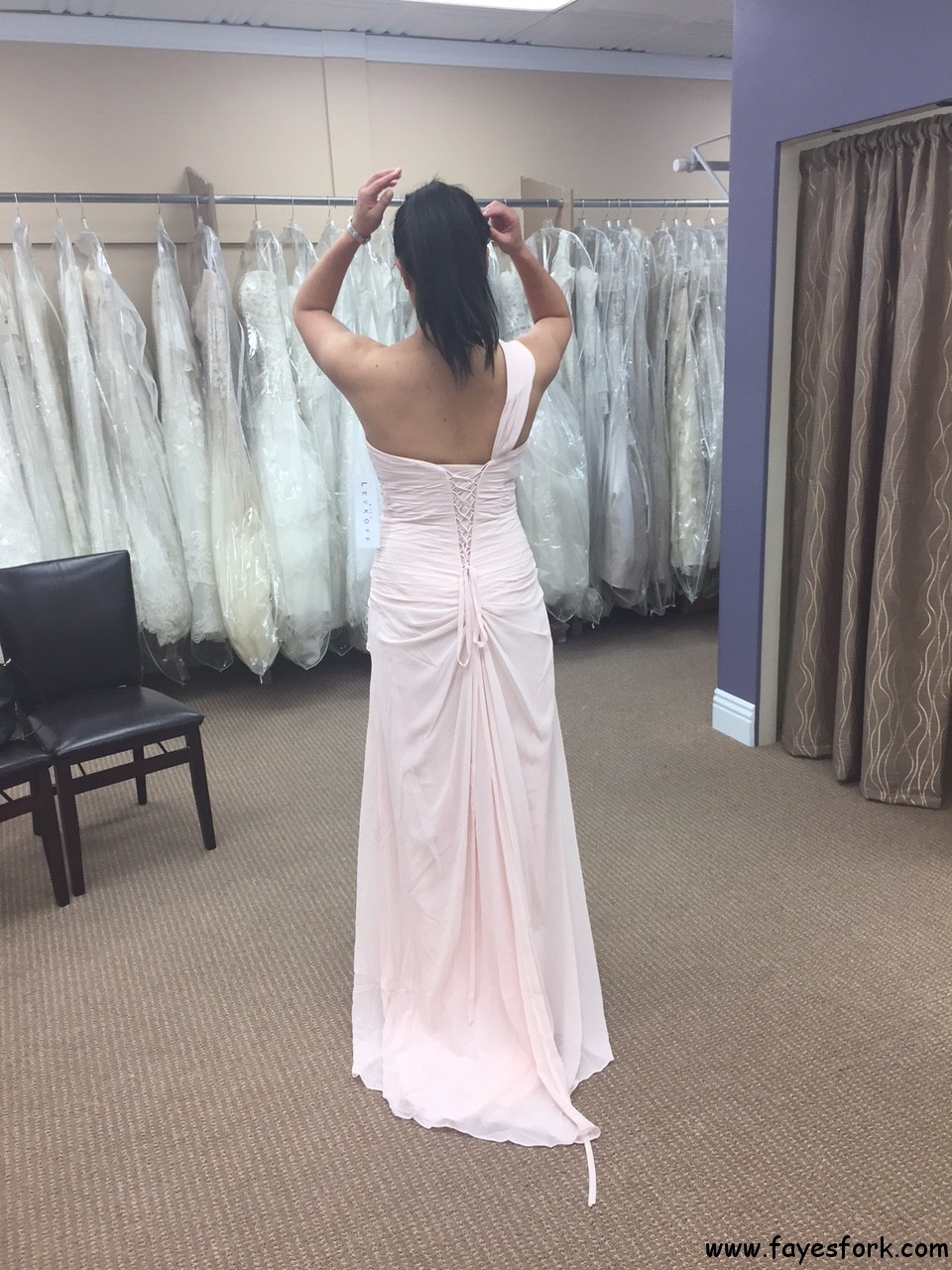 I like my dress and think the last few months of fasting has paid off (kidding, kinda).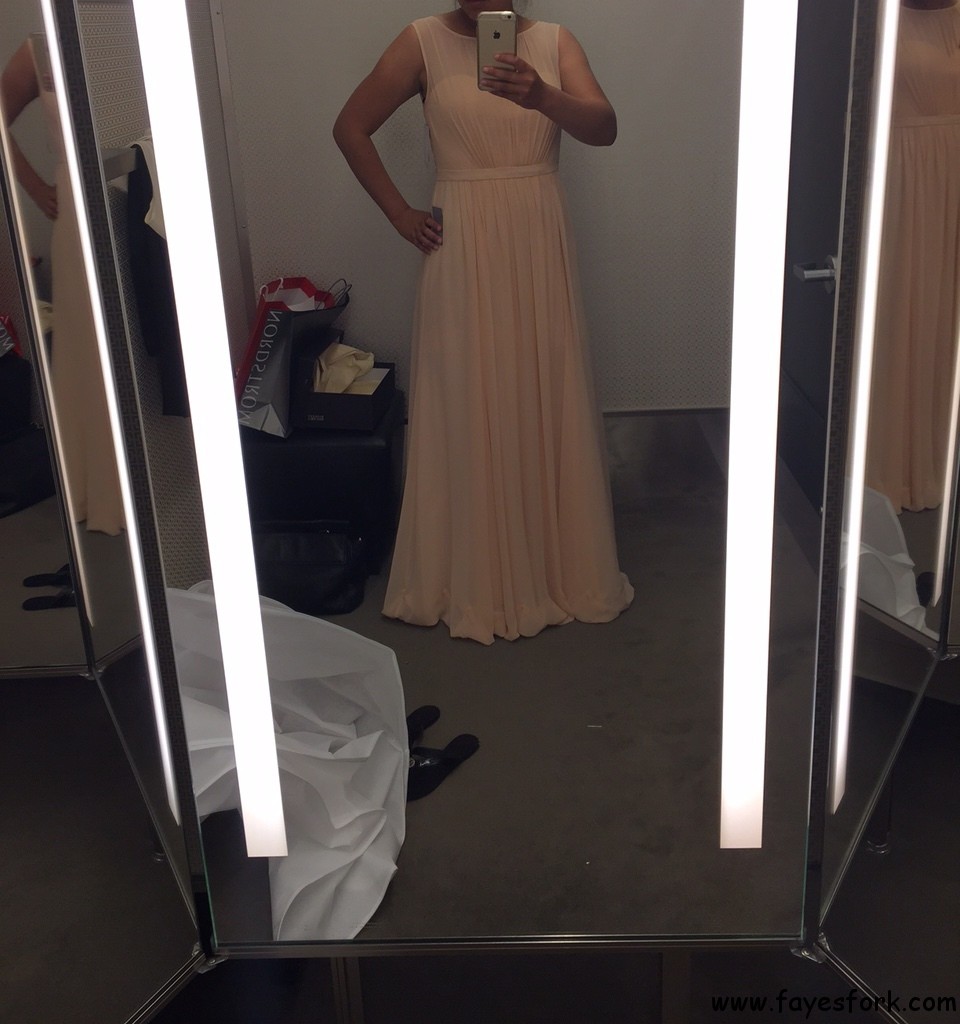 This is sis' bridesmaid dress which is super pretty despite dark pic.
This week is filled with so many wedding activities.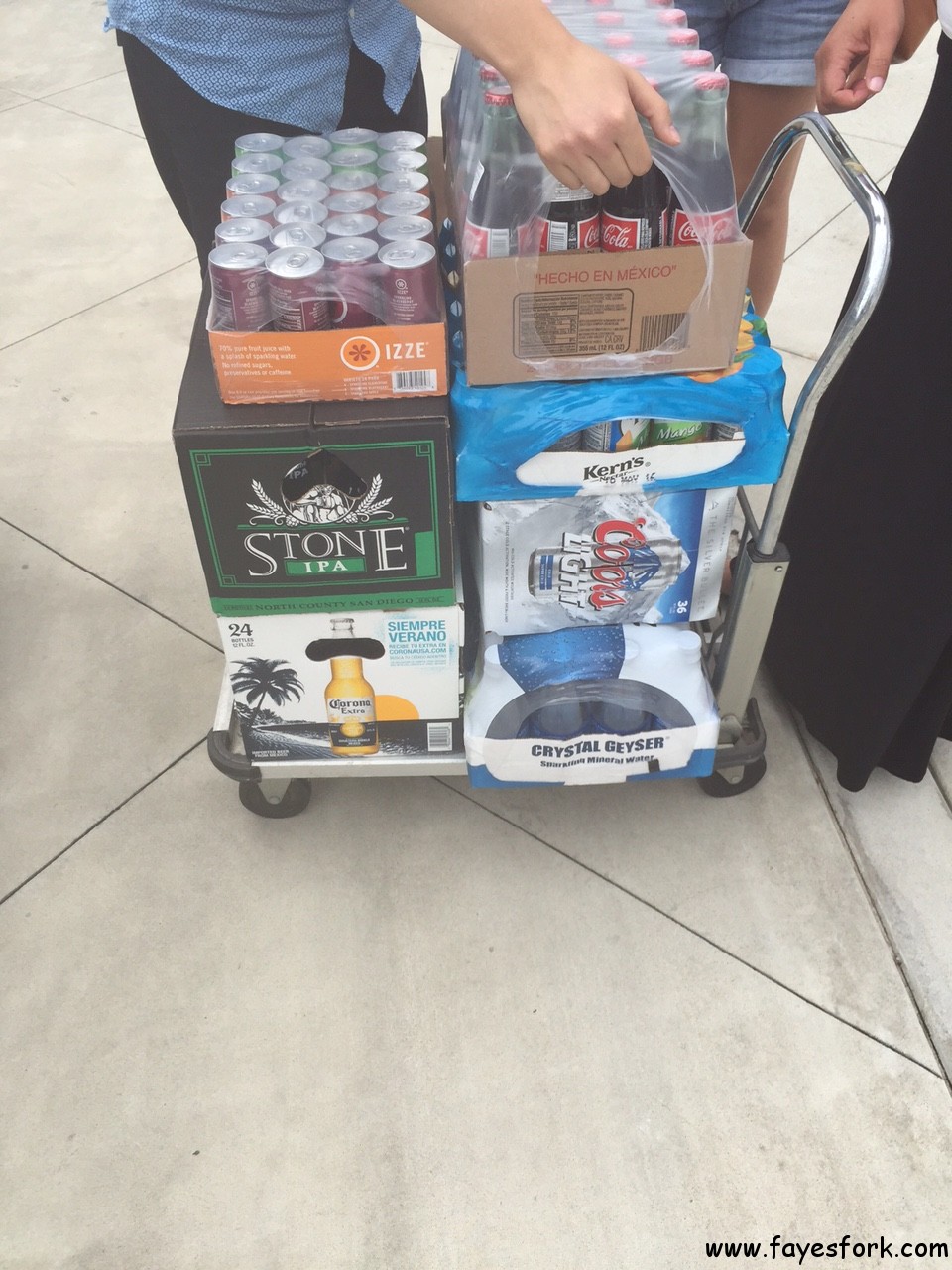 Sis is hosting a catered taco bar and beer pre-wedding party at her house today so she's freaking out about the 60+ guests that are coming. That's sis, bride to be, and bride's little brother unloading bride's Costco run purchase to sis' house for the party. Sis and I secretly rolled our eyes to one another as Coors Light and Corona Light (with a wedge of Mean Girls lime) were such the 'cool' beer to drink when we were her age.
The rehearsal lunch is also this Saturday 4th of July at a super fancy restaurant in downtown La Jolla  (I'm excited for the food is that wrong). Then the wedding is this Sunday. Not sure how this is all going to play out with the 4th of July weekend but should be interesting.
And the park had a party last night. My church friends and their 4 kids were there so we celebrated together.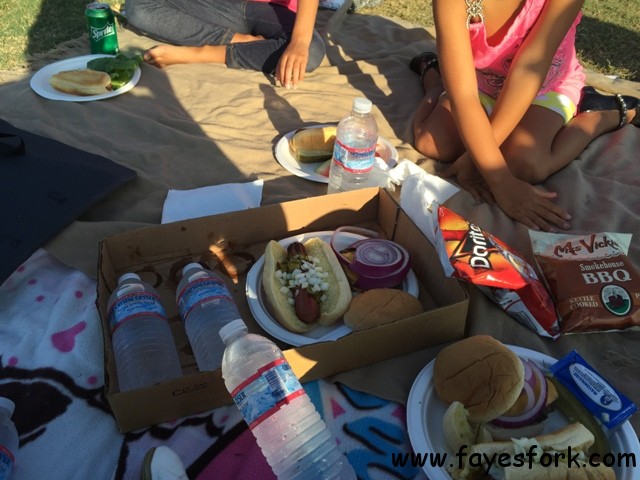 There were hot dogs, burgers, chips, watermelon and dessert.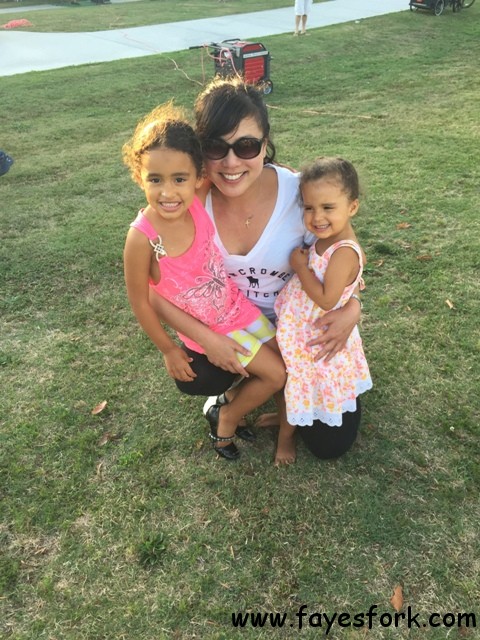 These are two of my favorite kids in the entire world. I teach one of them at Sunday school so it's funny to still hear them call me Miss Faye outside of church. The one on the left participated in the pie eating contest and was the youngest contestant ever.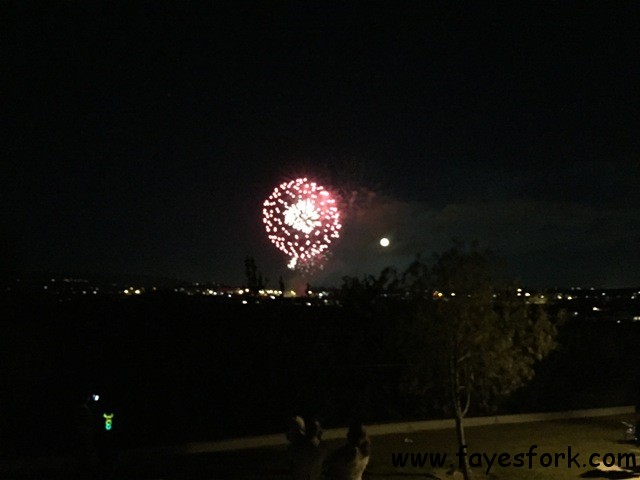 And the fireworks.  Do you see that white dot to the right of it – THAT was the moon! The moon was cheetos orange and HUGE. It was a magical way to end a memorable night with everyone.
Happy July 4th this 2015 year – have fun and be safe!