A friend works in the Sorrento Valley area so she asked if we could meet for lunch at Karl Strauss. I'm not a big fan of this restaurant and I heard the place gets packed during work week lunch. Friend assured me there's good looking guys in suits whom eat at Karl Strauss so we should most definitely go. I shrugged as that sounded terrible at the moment but then she said she'd treat so alright. What's with shrugging these days – it seems to get me my way for some reason.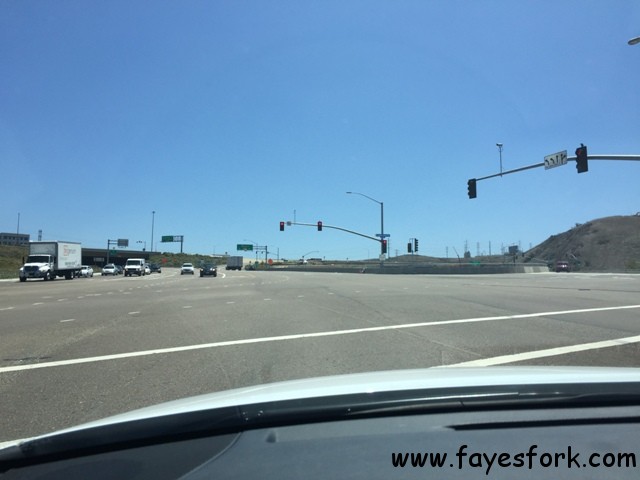 I agreed to pick her up from work since it only seemed fair. I don't visit this part of town often as there's not much to really see or many places to eat. Friend and I were gagging how awful this ginormous (& inefficient) intersection  turned out to be after the ridiculous expansion.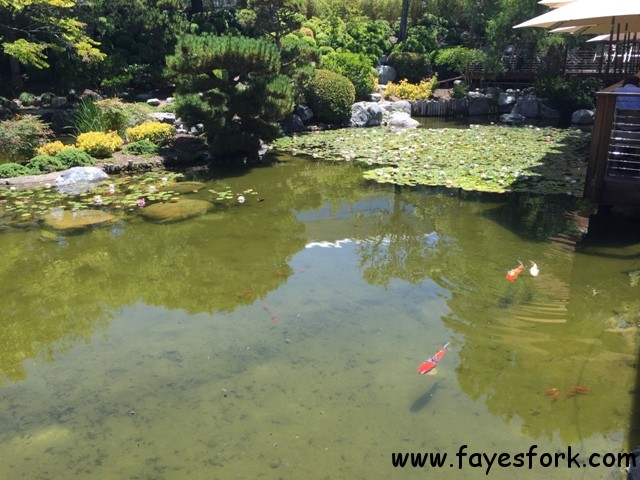 We still find it so odd to be seeing a fish pond with live Koi fishes swimming around. It feels surreal but in a weird way like if your boss gives you a raise for no reason (I don't know why I just used that as an analogy).
The restaurant was busy but we were able to get a table after about 10 minutes.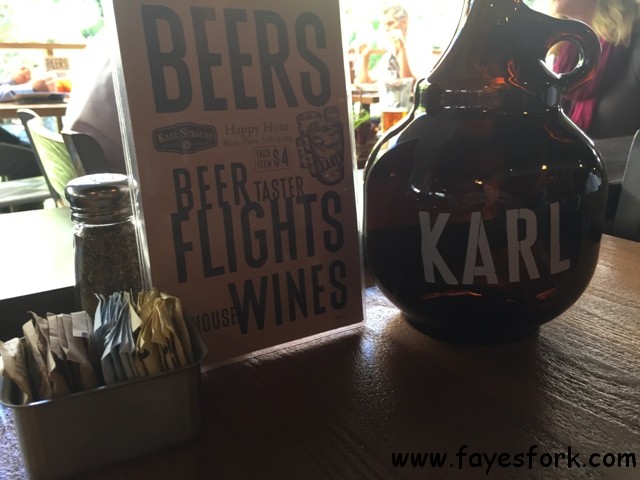 I don't think I'm a klepto but friend immediately whispered 'don't you even think about putting that growler in your purse Faye'. Then we started laughing uncontrollably. I do think the growler is funny shaped but like the Karl name written on it.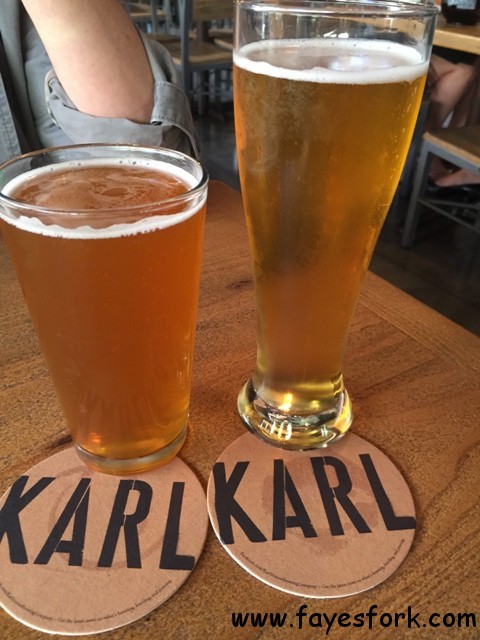 I don't know the name of these beers. I think mine was Endless Summer Light because that's a beer name I'd probably order. I think friend ordered an IPA.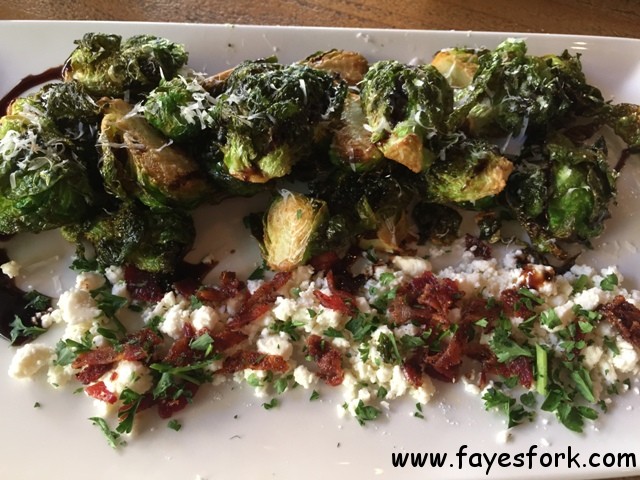 Beer-brined bacon, crumbled feta, balsamic reduction, and fresh grated pecorino-romano. 10.95
I've become a huge fan of roasted brussel sprouts but mainly because of the balsamic reduction.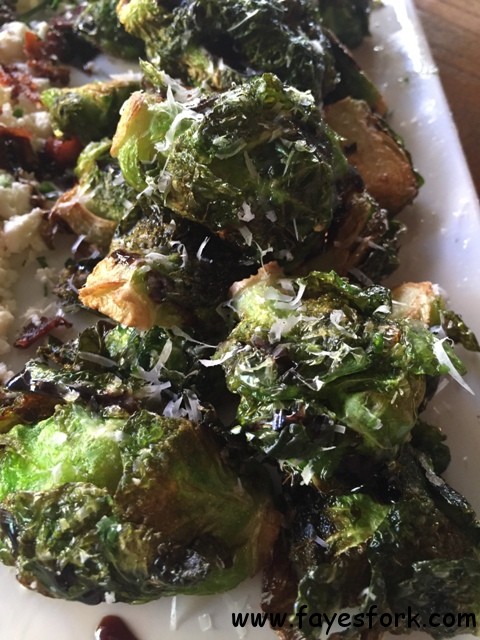 The version here is ok. The brussels tasted lukewarm so not sure if they're made to order. The thick sweet balsamic and the grated pecorino was the highlight of this dish.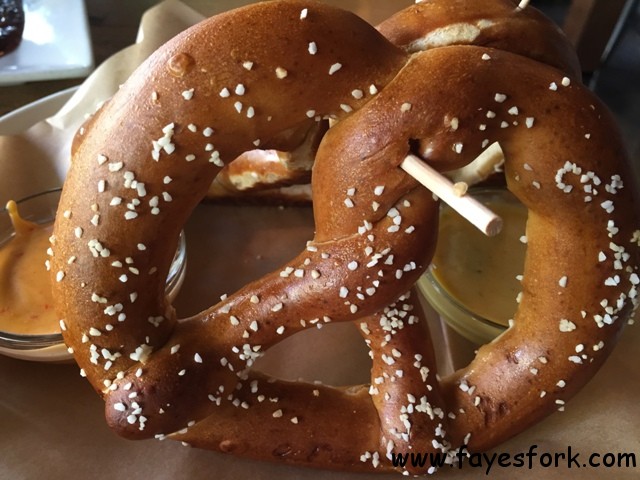 We get 'em local from SD Pretzel Company. Beer spritz, spice-rubbed, with mango mustard, and beer cheese dip. 8.95
You get two large pretzels per order. Friend requested no spice rub on the pretzels. This was my absolute favorite dish of the meal (which friend found funny as the pretzels aren't even made by Karl Strauss). The pretzel had a nice firm exterior while maintaining a soft yeasty interior.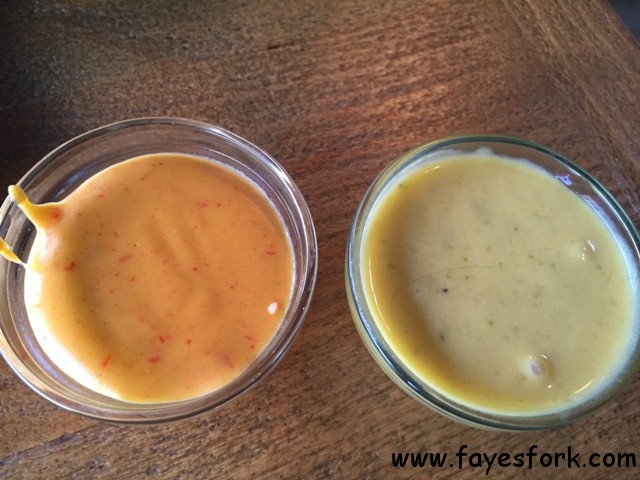 The two dips were just an after thought. We didn't care for either one. I was actually shaking my head craving Sculpin mustard sauce for some reason (which is so odd because does Ballast even make a Sculpin mustard sauce ).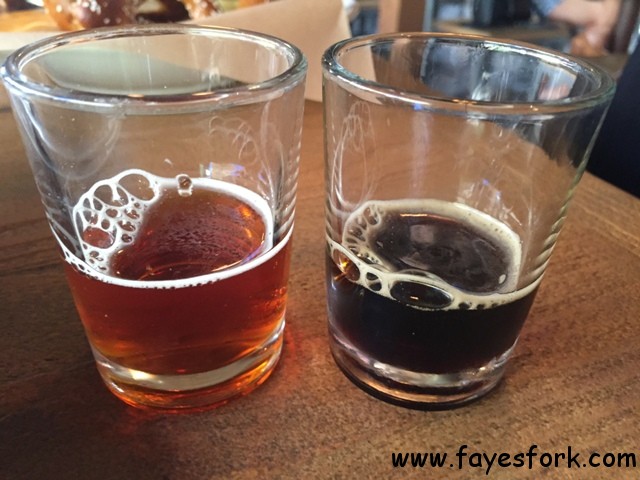 Our nice waiter decided to bring us samples of these whatever beers (seriously – can I PLEASE get beer educated so that I stop typing 'whatever beers' as a description).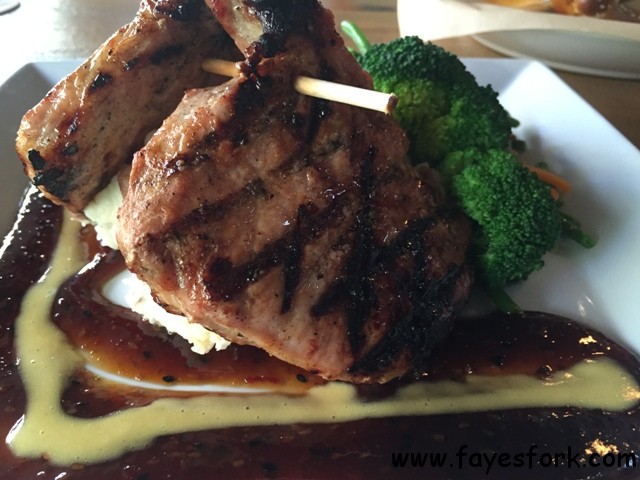 French-cut pork chops brined in Red Trolley Ale. Garlic mashed red potatoes, sautéed green beans, broccoli, firecracker sauce, and spicy mustard sauce. 21.95
Friend ordered this for us to share as she knows my quest to find the perfect brined pork chop. It's a nice large portion for the price tag.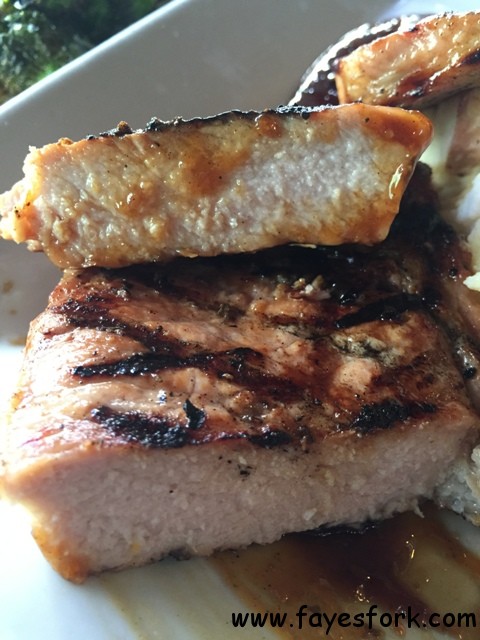 Unfortunately the pork chop tasted dry and hard. There wasn't much fattiness to it. The firecracker sauce pretty much tasted like galbi sauce you'd buy from H Mart (not necessarily a bad thing). It was an intensely sweet sauce.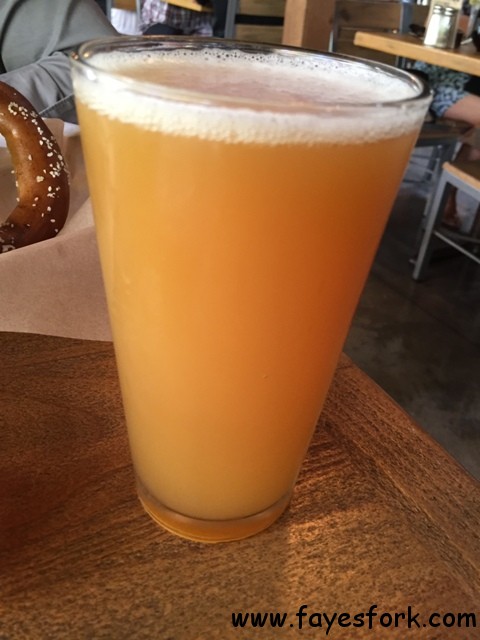 Friend ordered the same IPA as before but this one came out strangely nitrogen-y.
Service was efficient and friendly. We enjoyed our time there but mostly because of the company. Food was so-so with the best part being the pretzel. We joked that our next meal adventure should be at SD Pretzel Company since we enjoyed the pretzel so much.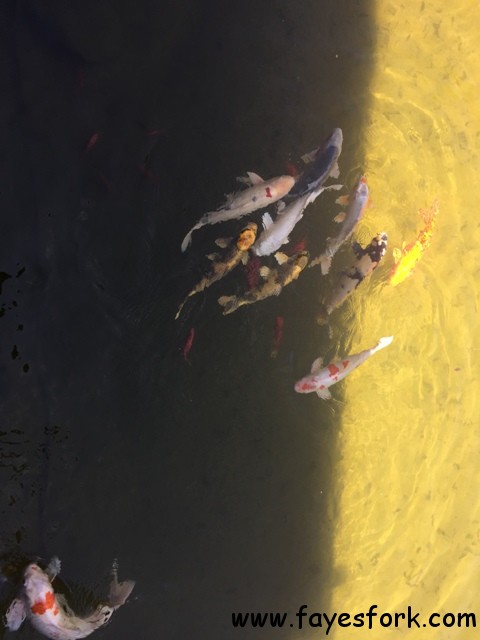 We walked around the beer garden (which took 2 minutes I think). The Koi fishes look so vibrant and healthy. And fat. Karl Strauss also has a Sunday brunch which I think included bottomless mimosas. We tried the brunch two years ago and thought it was ok. I just researched their website and found this:
EVERY BRUNCH IS BETTER WITH BEER: A brunch without beer is just a sad late breakfast. Join us every Sunday for beer brunch. Enjoy beermosas or unlimited mimosas and the best beer brunch in San Diego complete with made to order omelette and pasta dishes.
Beermosas? What the frek is that.
So this might be a fun option for those who have yet to visit this Karl Strauss location.
KARL STRAUSS
9675 Scranton Rd
San Diego, CA 92121
(858) 587-2739