College was a decent time for most of us but it was in the past. I have fun stories from way back when but hardly ever 'live' in those memories. It baffles me when I hear people still reminiscing about their college glory days as it just seemed so long ago. But then again, I'm only connected to a few college friends and they even annoy me when they say 'remember when…'. Like no man.
I volunteered to get breakfast for a group of girls recently as I owed their house mom a favor. Both parties were excited as 1) they get free breakfast and 2) I get an exclusive practice run of their Rush performance. The house mom said the songs/chants are pretty cool and endearing so I was curious. They were totally fine with me getting Costco breakfast items as I was kinda on a budget.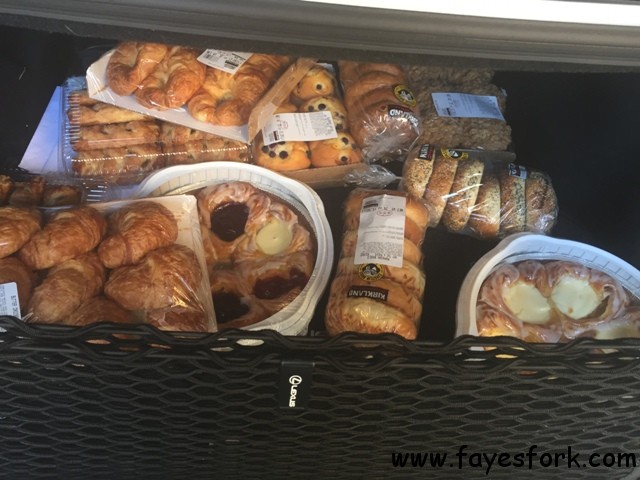 I had to go to Costco the evening before since I had to be at the girls' house by 9a. Sis gave me ideas what to buy. I actually wondered if sorority girls even ate carbs. I remember hearing urban legends on hazing – particularly one where they make girls sit in a circle in just under garments and they circle the fat they find on your stomach, thighs, legs, etc. Swear.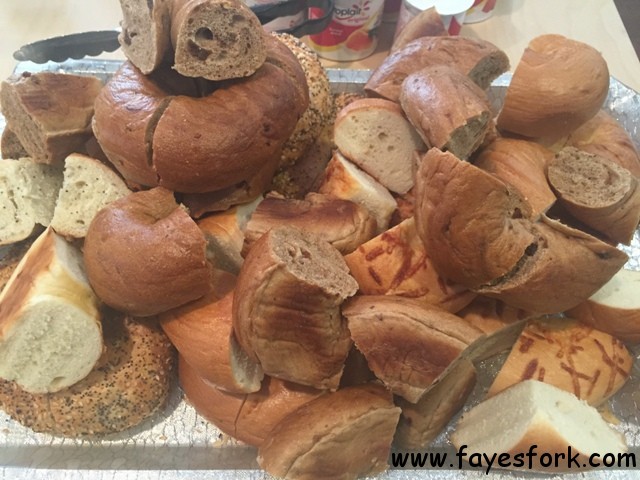 Costco sells Einstein Bagels. It's $5.49 and you get to pick two packs of 6 bagels (totalling 12 for the $5.49). I grabbed the cinnamon raisin, asiago cheese, plain, and the Everything bagel. So 24 bagels for $10.98 or approximately $.46c/bagel. We cut them in 1/4s so the girls could sample a variety without wasting unfinished portions.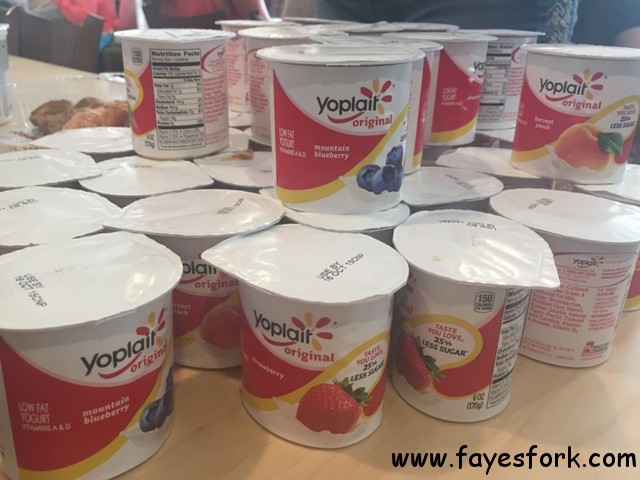 They sell a case of 24 (I think) for $8.99 making it about $0.37c/yogurt. I bought 3 cases. There are 3 flavors: mountain blueberry, strawberry, and harvest peach.
I bought 4 bunches of flowers to go with the breakfast theme that morning.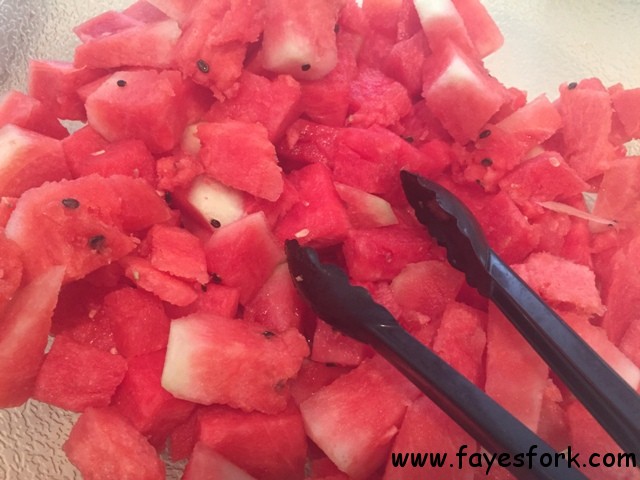 I stopped by Trader Joes beforehand to pick up a few watermelons. I think they were only $3.49/ea.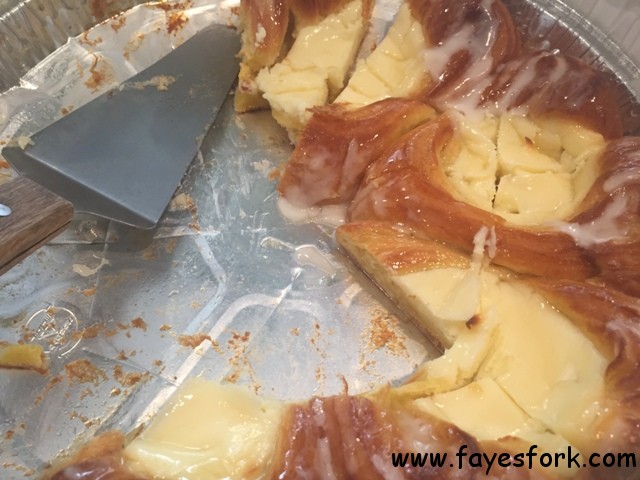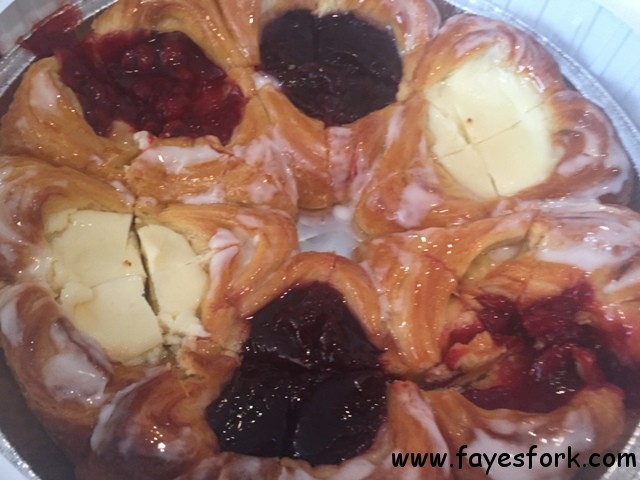 I was kinda excited about the sorority breakfast as it would give me a chance to finally try out these danishes. There's about 6 danishes per tray. I sliced each one in 1/2 and then slit those halves in half.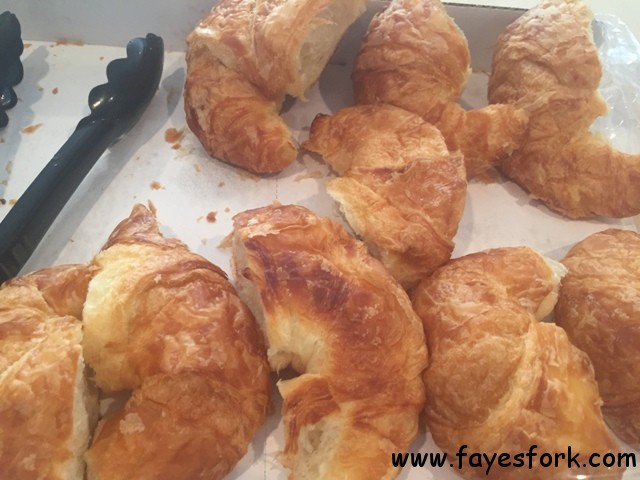 You get a dozen I think per box. The croissants are nicely soft and butter. The two boxes were a great hit at breakfast.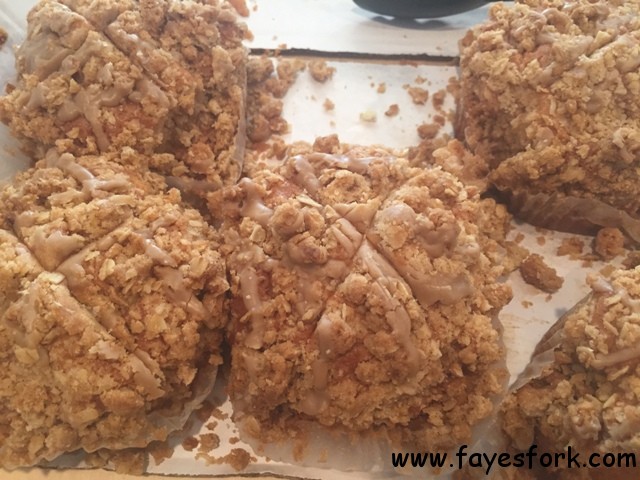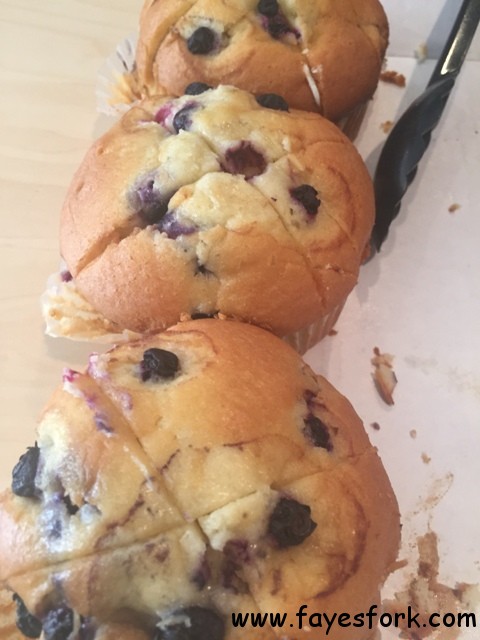 You can choose two 6 packs of muffins for just $6.99 making it only $0.58c per muffin. We quartered each one to let the girls sample both flavors should they want to do so.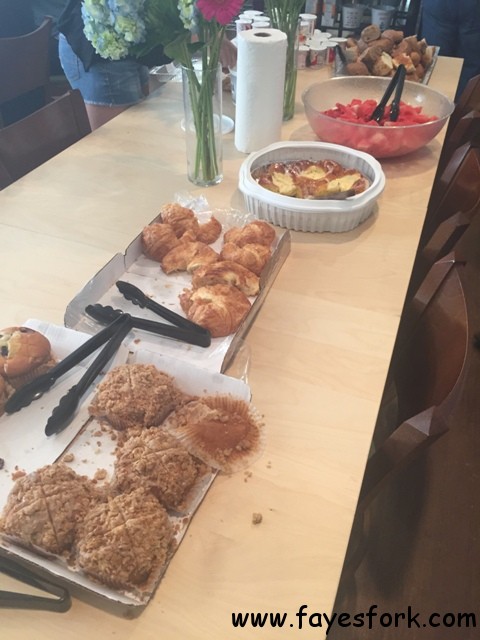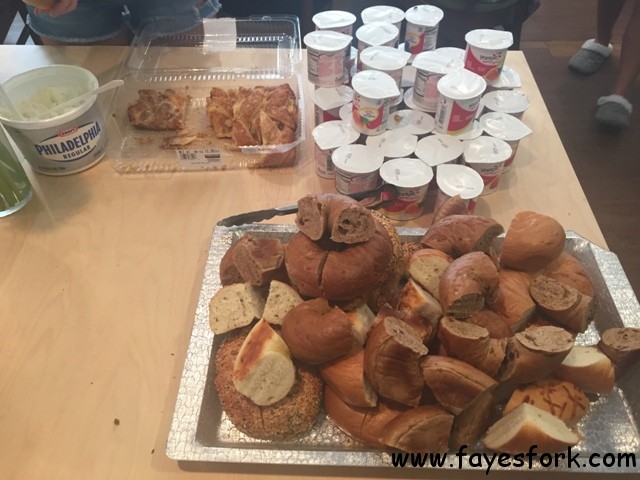 It was getting too hectic with 60 girls talking to me while I was trying to get food ready and take pics. Can you see the tub of cream cheese ($7.99) and apple strudels in the back? The apple strudel pastries ($7.99) were liked that day as it pretty much tasted, what we all agreed, like McDonald's apple pie. Great girl minds think alike huh.
They had fresh juices and coffee already at the house so that was a welcoming addition to the pastries and fruit. I didn't think the Costco breakfast would be a big deal but the house mom said it was a welcoming treat as the house chef wouldn't be back for a few more days.
It was a fun morning with lots of stories shared (mostly them making fun of me for dating someone in the Greek system). Costco's bakery department is quite fun to explore and the smell of freshly baked goodies is always a treat when I'm there. So hopefully this post shed light on a few breakfast items you didn't know they had.