Sis and I saw the sign for Tasty Noodle House some weeks ago when we were in Convoy for lunch. We knew Yu's Garden had closed but had no idea what type of cuisine Tasty Noodle House served. We promised one another our first visit here would be together but I totally couldn't wait so went without her recently (she doesn't read this blog so I don't care if I kinda lied to her).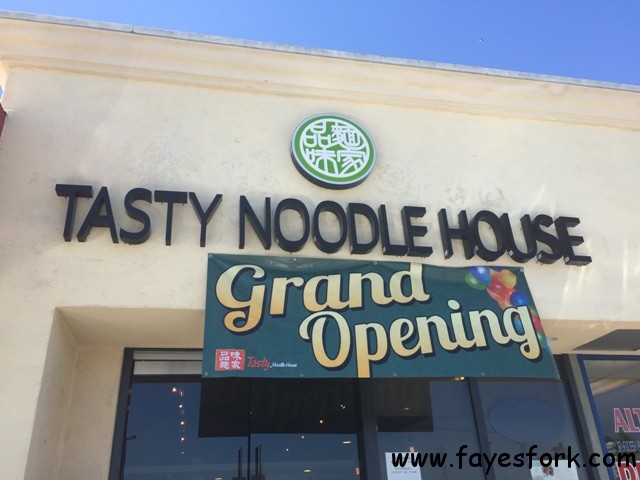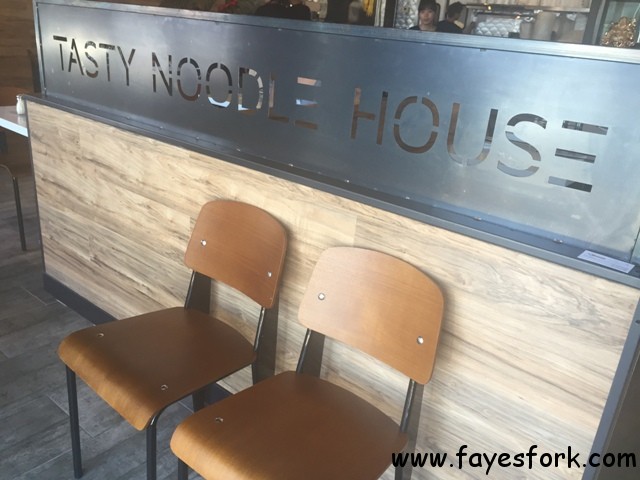 The interior is quite nice. They did an amazing job remodeling Yu's Garden.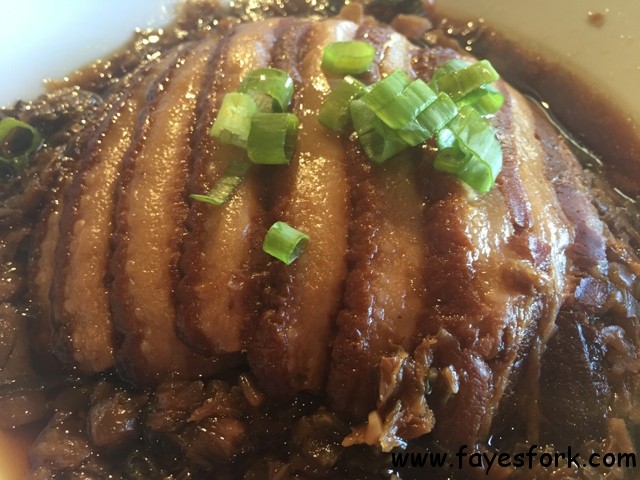 This dish came out fast. I swear like 3 minutes after we placed the order. The pork belly is sliced really thin which I didn't like. I like the braised pork in this dish to be thicker so it doesn't feel like I'm eating braised bacon if that makes any sense. The belly tasted fine and incredibly tender though. There is a ton of preserved vegetables underneath the belly which pairs well with hot a bowl of steamed rice.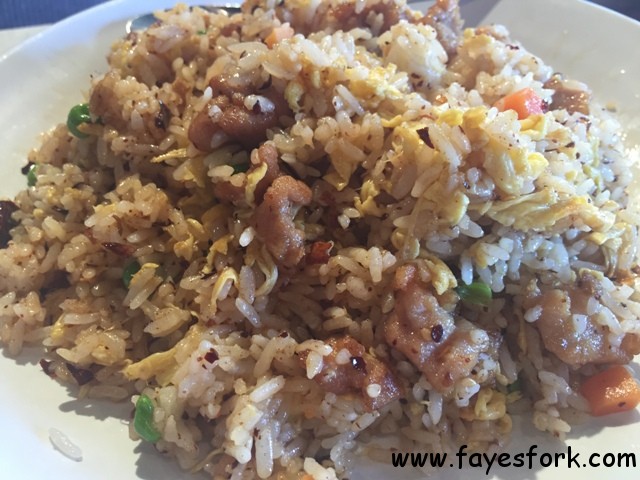 I think this is what Cdj ordered but I can't remember. It was a nice size portion but I thought it could have used more protein. The rice grains tasted a bit stiff but that's just me.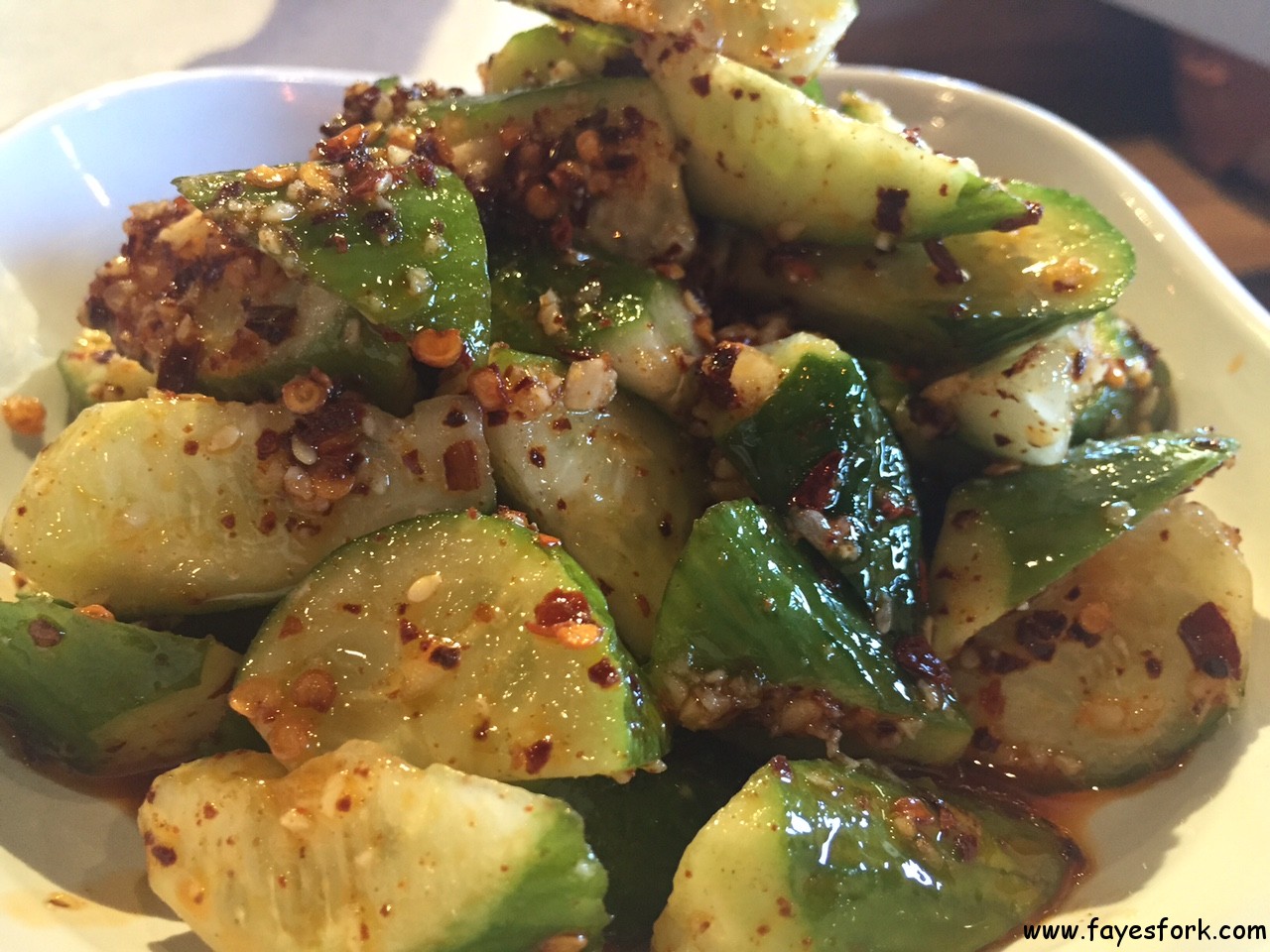 This, hands down, was THE best dish of the meal (which is kinda sad since it's a noodle house right). The cucumbers were brilliantly marinated with simply sesame oil, garlic, chili flakes. Each bite was crunchy and flavorful.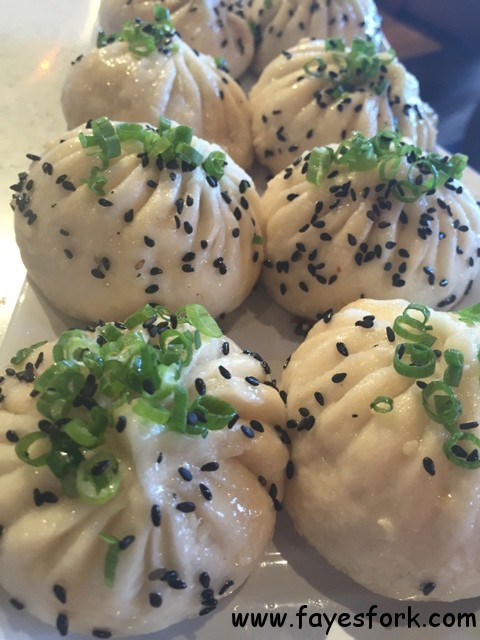 Now *THIS* is what I came here for. Sheng jian bao has been my heart's weakness and San Diego doesn't have a restaurant that offers properly made ones. There's 8 to an order here and the waiter said it takes 20 minutes to make so order accordingly.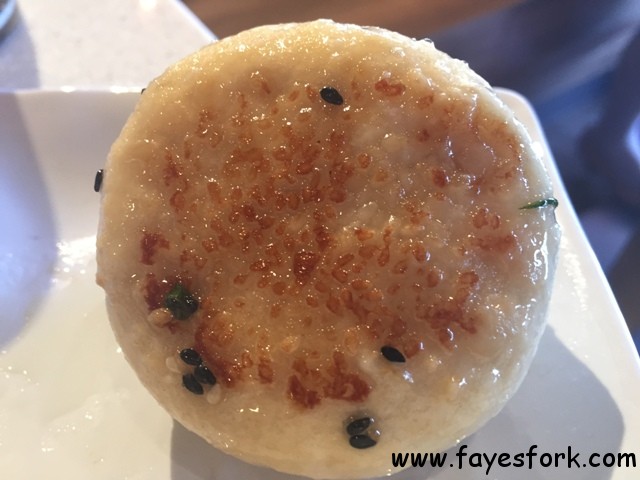 The SJB are pan fried and you can see the sesame seeds on the bottom of each bao belly. Kirk's visit produced burnt sheng jian baos so the ones here were almost the opposite.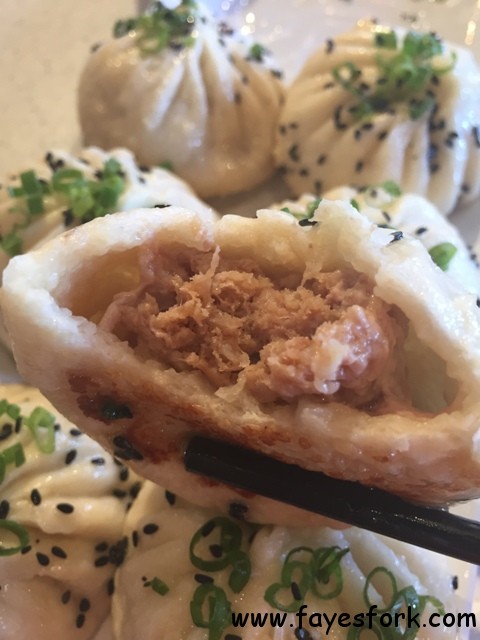 The SJB is filled with ground pork and does indeed contain 'soup'. Imagine a xiao long bao except this bao is yeasty, doughy, and pan fried. There was a decent enough amount of soup which tasted mildly sweet. I thought the filling was ok but underseasoned. The dough itself was ok – nicely fluffy but could have used a bit more browning on the underbelly. Did I think this was the best sheng jian bao ever. Of course not. But this might have been the best version I've had in San Diego but that's not exactly saying much (not in a bad way). Jinxi also visited recently and tried this dish.
Overall it was a fine introduction to Tasty Noodle House.
I decided to treat sis and V the following week for lunch and of course they chose Tasty Noodle House.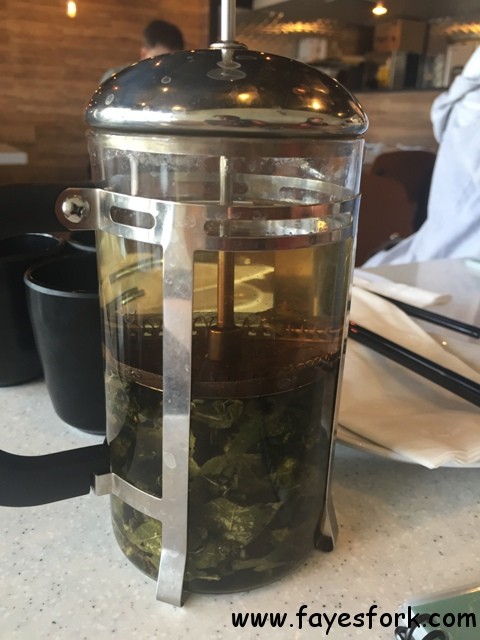 Sis is funny because she saw these French presses being served to certain tables. I might be buying lunch but she's frugal with my money nonetheless. She asked the waitress how much tea is per person and the nice waitress said it's free. So make sure you request this hot tea when you're here.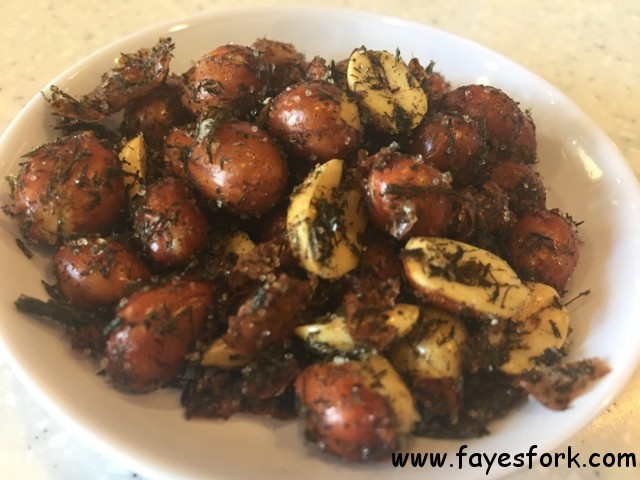 Sis and V might have been this blog's lucky token as this complimentary appetizer was served to us as well. We really liked theses peanuts as they were so savory with the salt and seaweed. It's a small portion (the nice waitress give us a bit more later on because I asked).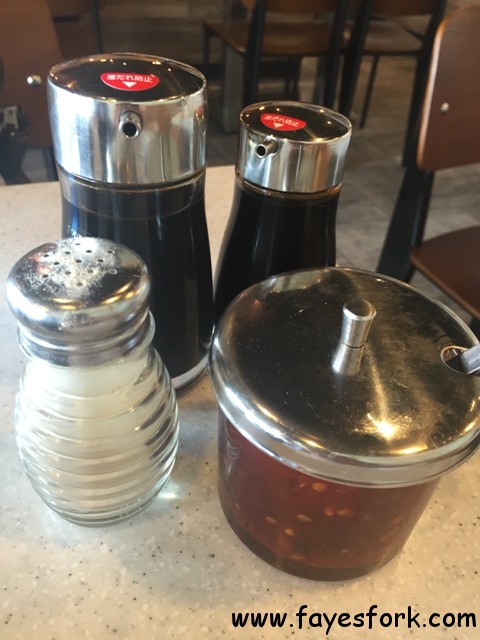 There's black vinegar, soy sauce, hot sauce, and salt on each table.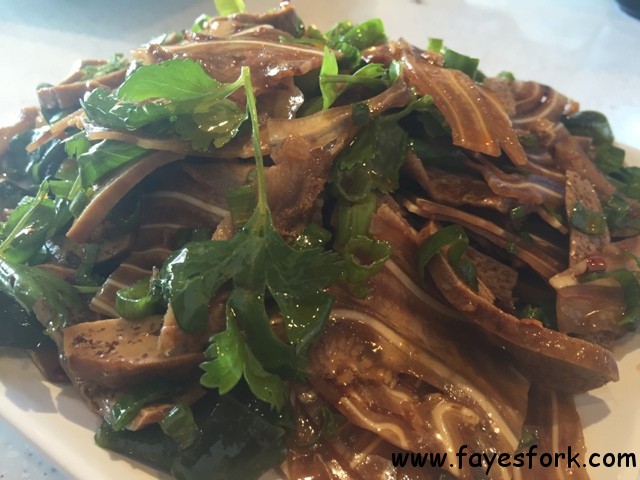 Sis loves pig ears and was curious about this dish. I must say this is a very good appetizer. The pig ears were nicely marinated and had that nice cartilage crunch. I liked the tofu also in this dish as well as the abundant cilantro.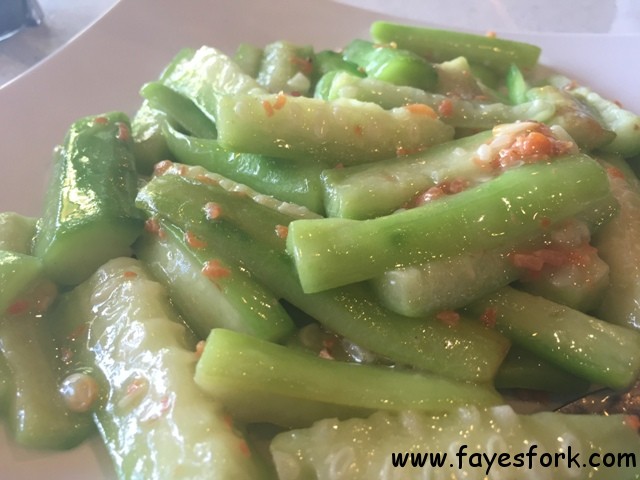 I get confused what this vegetable is called in English. This squash-like vegetable is probably my most favorite thing in the whole world. It's tough to find a good version as the gourd can be bitter at times. Kai-yang is my preferred style for this dish as it's simply prepared with dried shrimp and garlic. We all could not have been happier with this dish. It was incredible and luckily not bitter. Make sure you ask the waitress how the gourds have been tasting that day (if they've had complaints about bitterness, etc).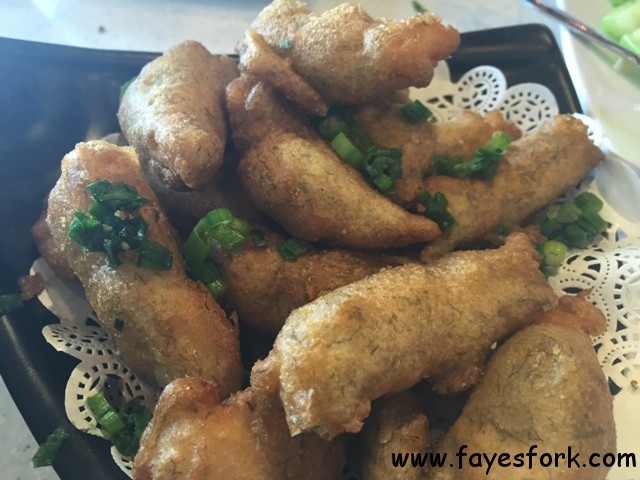 I was excited about this dish as I thought it was deep fried seaweed battered fish.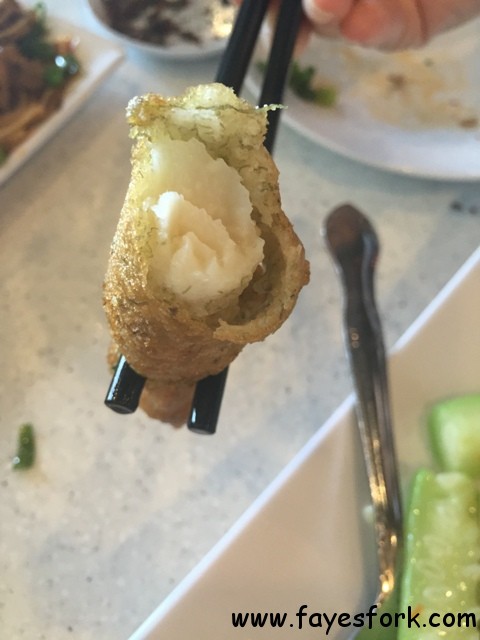 Unfortunately, the batter wasn't crunchy AT ALL. Soft fried doughy- anything will hurt a dish so we were pretty disappointed. There was barely any seasoning on the filet except the green onions. V commented that they needed to add fried garlic (and we joked more MSG too).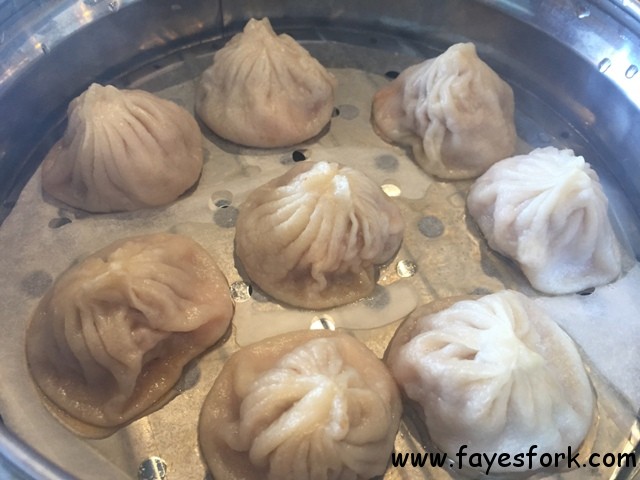 There's eight soup dumplings per order. My heart sunk when this was placed on our table as all but one of the xiao long baos were sunken and deflated. You can see some of the spilled soup on the parchment paper. Sis tried to comfort me with a 'there there' pat on my shoulder because that's the extent of our sister affection towards one another when we're sad.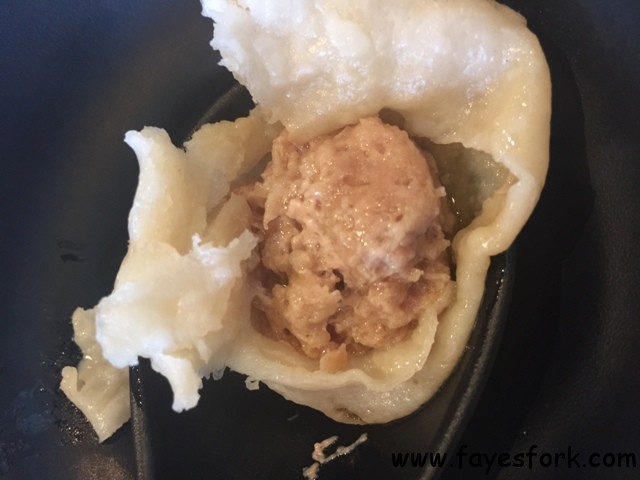 There was very little soup in each dumpling. The pork filling was decent and the skin was alright. But that's about all I can say about this dish.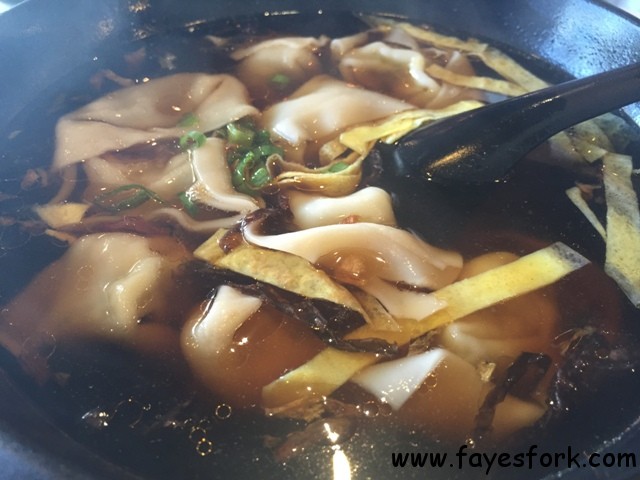 This was a large bowl of wonton soup. It took over 45 minutes for them to deliver this to our table because the waitress said they were wrapping the wontons in the back (I swear she said they make their own wonton wrappers too).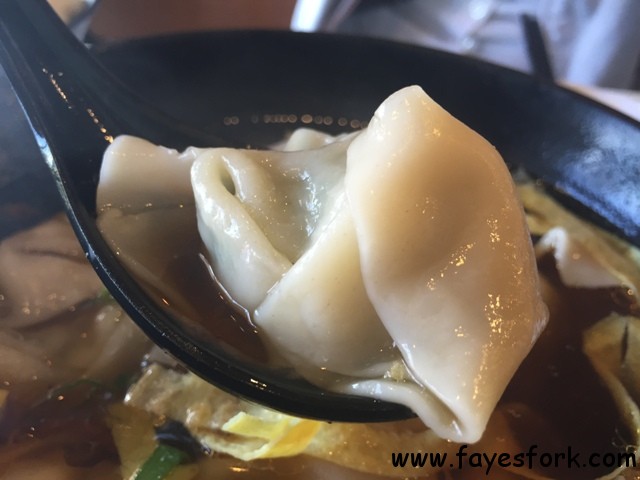 The wontons were HUGE. Sis wanted me to specifically to tell everyone that wontons aren't wontons if they're not able to be eaten in ONE BITE. That if it's more than one bite then it should be, technically, a dumpling. She seriously squirreled out on this.
The soup broth was ok but mostly tasted of light soy sauce.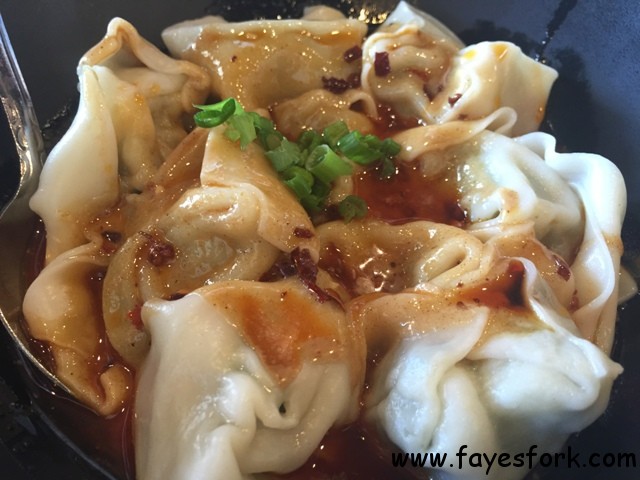 Yeah, um…yeah. We order and eat crazy. Sis and I were arguing which wonton dish to order so we settled on choosing two. This was my choice as I thought it would be comparable to the ones we love at Liang's Kitchen.  If you don't like sesame paste, DO NOT order this dish because that's ALL we tasted. There was barely any spiciness in the sauce. It was just strangely nutty sweet. Maybe this will be great for some but it wasn't good for us.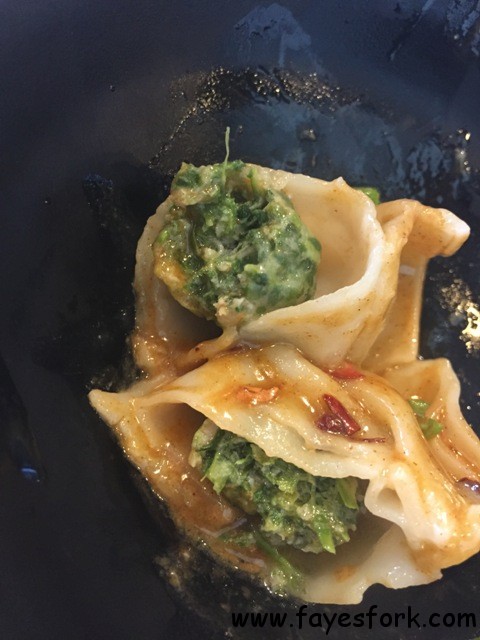 I believe it's a chive/pork filling in the wonton? It's been a few weeks so I can't remember. Both wonton dishes had the same filling.
Service was attentive and friendly. One of the waitresses knew my sister so that was fun. There is so much to try from their extensive menu so of course I'll be back. Parking is a huge freakin' mess in this plaza so be careful if you come here during peak lunch & dinner hours. I also asked about their beef noodle soup but they didn't have any that day. The waitress explained they only make certain batches on certain days (?) so it's best if I could call the day of and inquire about their beef noodle soup inventory (funny but that's what it translates to). Here's their menu as they don't seem to have a website:
And here are their other locations: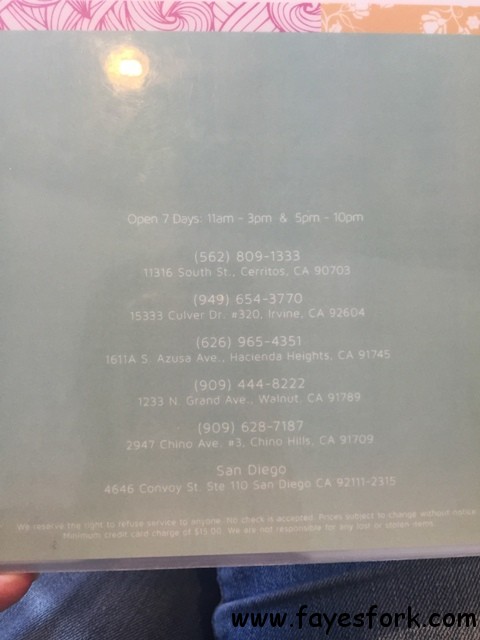 TASTY NOODLE HOUSE
4646 Convoy St
Ste 110
San Diego, CA 92111
(858) 430-6876