I was going to do a fun wine tasting in Miramar (I know, odd right) but the tasting didn't offer as much food as we'd originally thought. Luckily, I remembered Supernatural Sea to Sandwich was nearby so we took a quick walk from the wine store to this popular sandwich shop. The heat that Saturday was excruciating. Like, no joke. It was brutal brutal brutal heat. The sandwich shop is small and it was packed to the brim with customers so that didn't exactly help with air conditioning circulation that humid afternoon.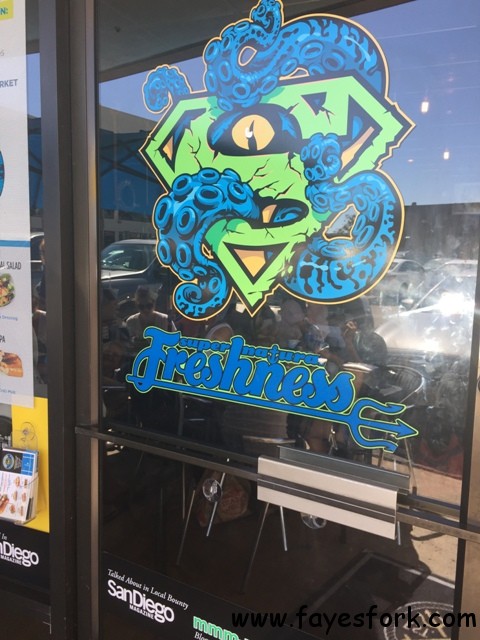 There's also outdoor patio seating.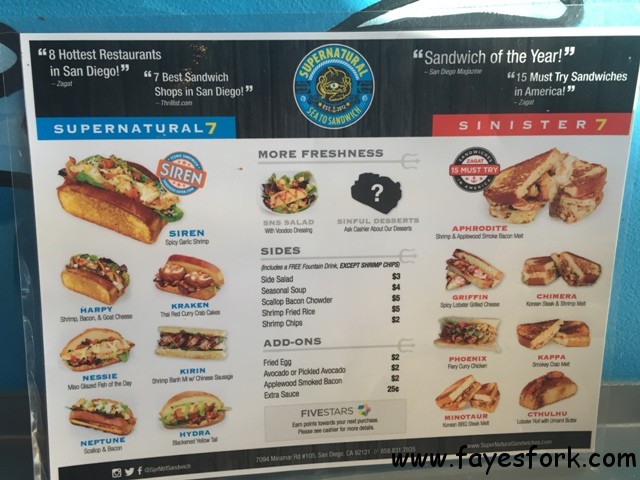 You wait in line to place your order with the cashier. The food is then brought out to your table (or bar table seating).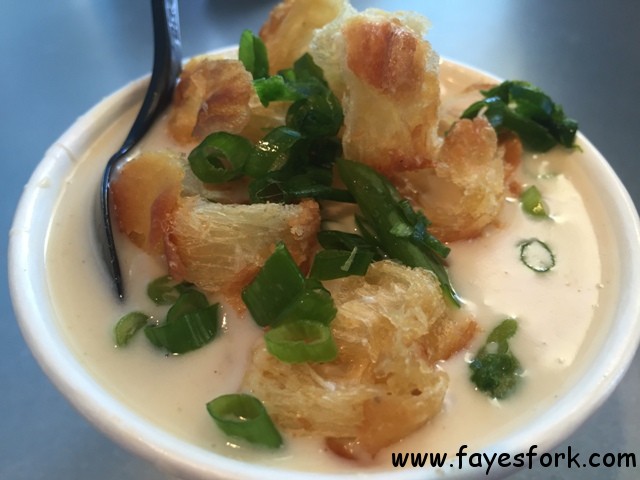 This is a smaller portion for $5. I smiled when I saw the 'you-tiao' (Chinese fried donuts) on top of the chowder.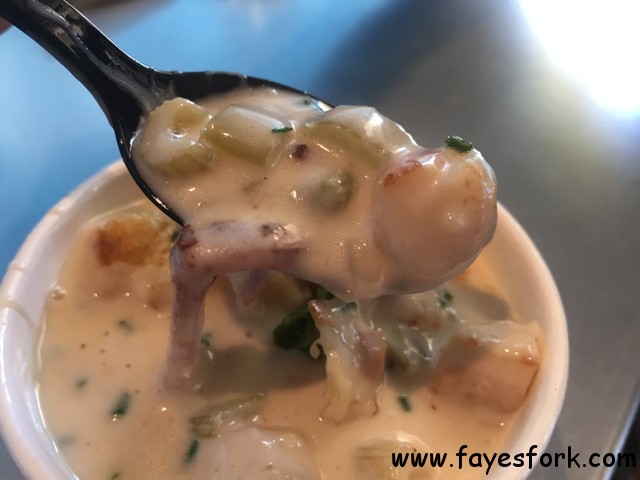 The chowder was nice and creamy but could have been served hotter. They use bay scallops for this chowder. You could definitely taste and see the slivers of bacon in this soup. It was an ok cup of soup but not sure if I'd order it again.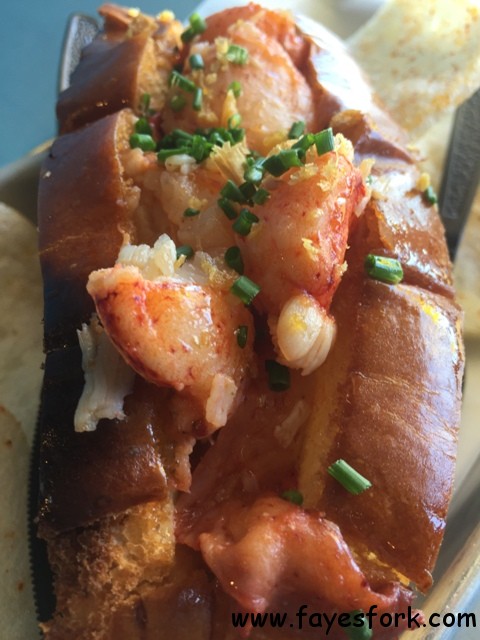 Lobster Roll with Umami Butter
Damn this is a good looking sandwich isn't it. The lobster tasted meaty and nicely seasoned.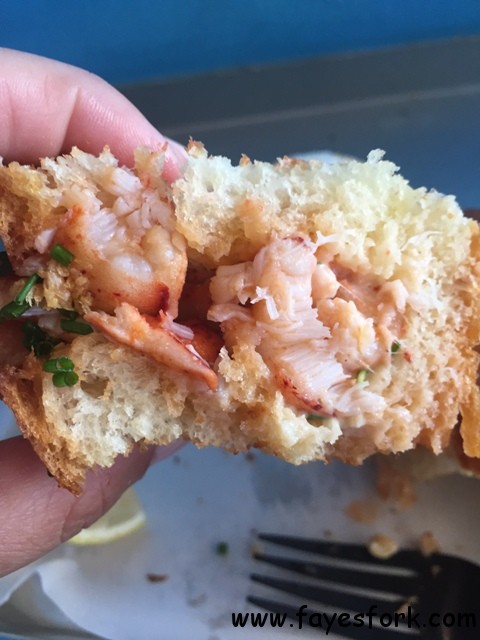 I'm not exactly sure we could taste the "Umami Butter" in the sandwich though. What exactly was in the umami butter. It made me think of throwing a Make Your Own Umami Butter themed party (maybe add truffles, egg roe, foie gras, etc).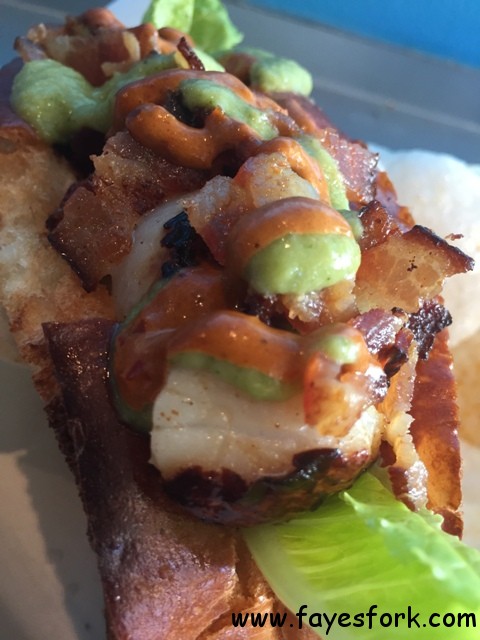 Diver Bay Scallops and Bacon
I was happy that the scallops were nice, plump, and large for this sandwich.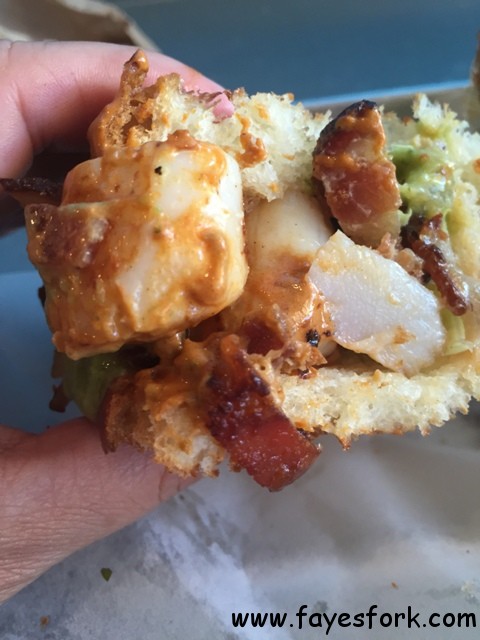 I wasn't blown away by this sandwich as it tasted a bit plain for some reason. I'm not sure if it needed more spicy mayo (?) or another spread to add another punch to the scallops in this sandwich.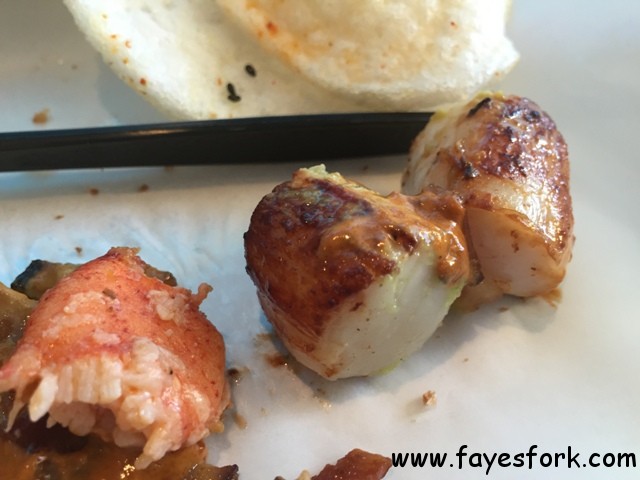 Here's a pic of the scallops and lobster claw from both sandwiches.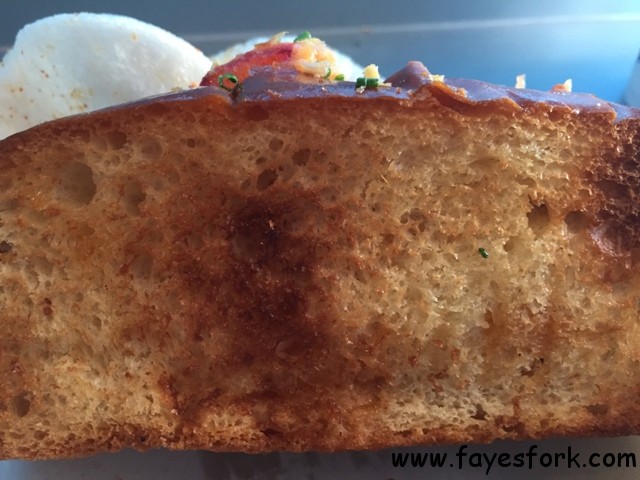 And here's a close up pic of the toasted buttered rolls these use for our sandwiches. Friend liked the rolls as it tasted like a bready, thick white toast hot dog bun. I personally thought the rolls were a bit too bready and thick but that's just me.
Service was pleasant and tables/bar areas were cleaned quickly. There's no rules on ordering first before you can save a seat so keep that in mind if you visit during peak hours. I think I'd revisit this Supernatural Sea to Sandwich if I was in the area again.
Supernatural Sea to Sandwich
7094 Miramar Rd
Ste 105
San Diego, CA 92121
(858) 831-7835
Link Love:
Kirbie from KirbieCravings visited
Kirk from mmm-yoso visited
Mary from This Tasty Life also visited
Jinxi from Jinxi Eats visited as well