I recently had a staycation at the Rancho Bernardo Inn for my birthday thanks to my dearest friend Tox (post coming soon hopefully). She seems to know Rancho Bernardo well and has made suggestions on places to eat/drink in this area. So I was surprised she didn't know of The Cork and Craft when I suggested to try them out for happy hour. She loves a good craft beer so she was totally down to visit The Cork and Craft to try out a few of their in house brewed beers (whereas I just wanted to try out the Happy Hour food).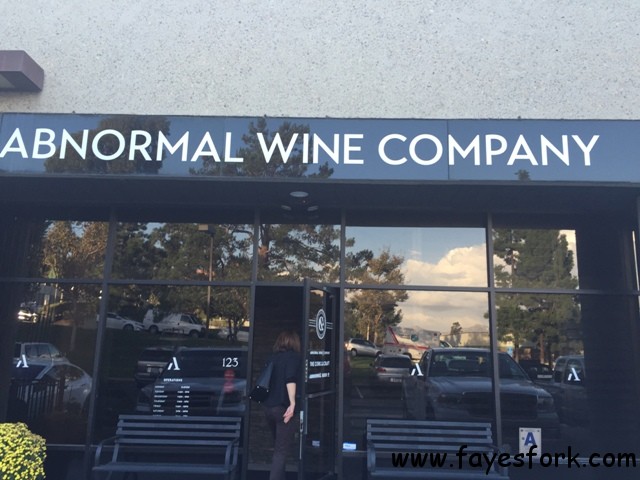 The name of their brewery/winery is called Abnormal.  They're located in an industrial/office part of Rancho Bernardo so the location can be a bit tricky to find.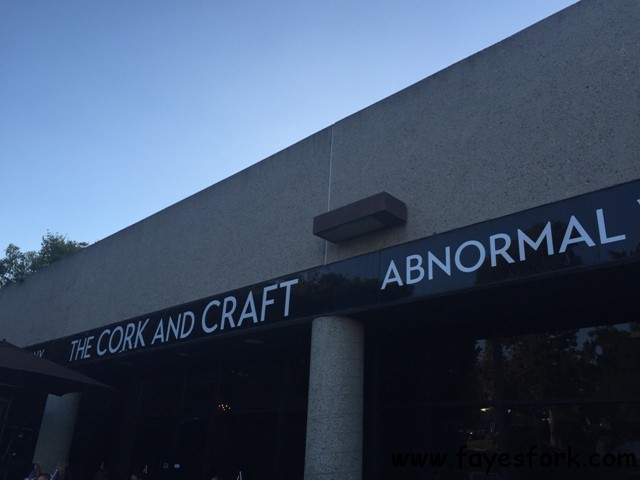 Here's a shot of their restaurant name next to the brewery/winery name. They do have an outdoor patio but that looked more for the main dining room.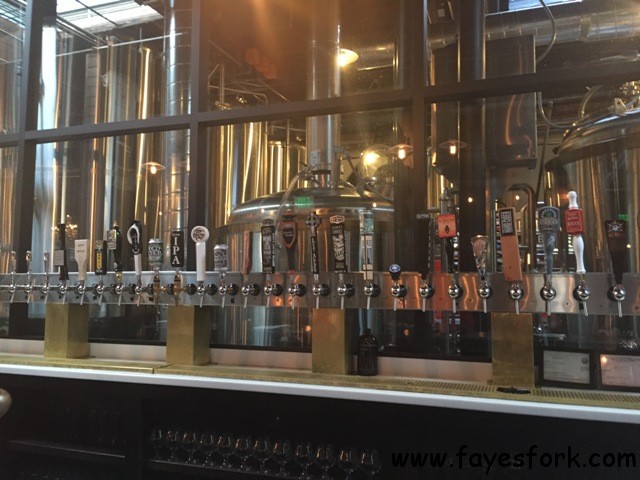 They have about 9 Abnormal draft beers and a variety of other craft beers available on tap. Their Abnormal beers are discounted $1 dollar during happy hour .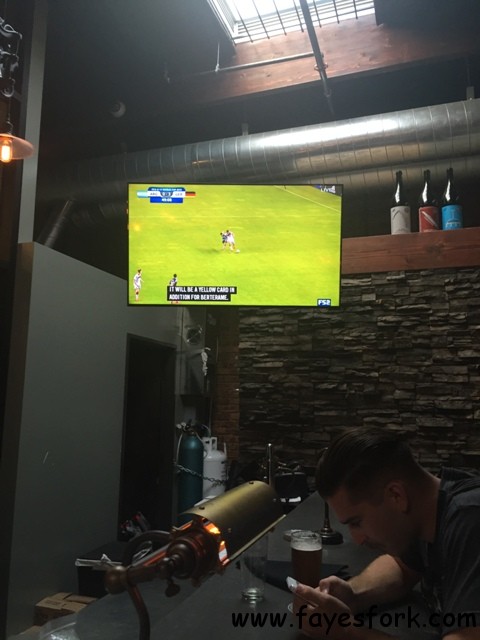 There's a flat screen tv playing sports in the background.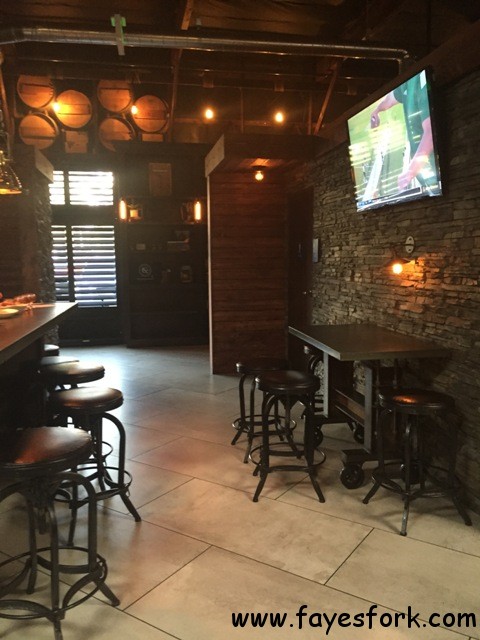 The bar area is decently spacious and did get full towards the evening.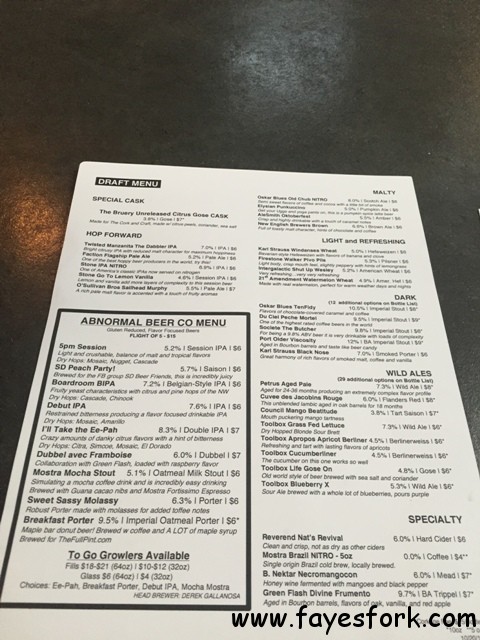 Pretty extensive draft menu right?!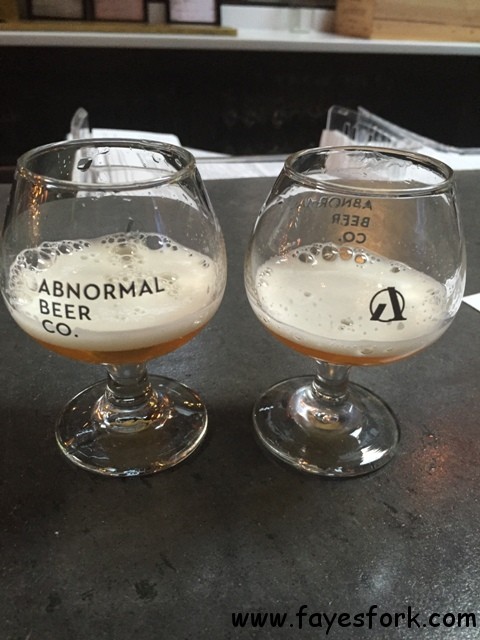 I'm learning draft beers and felt pretty proud when I asked our bartender, Joe, for a 'splash' of whatever Abnormal draft beer I wanted to try. Tox thought I was an idiot but what else is new. These little glasses are also used for their flights. You can get five 5oz pours for $15 (which equates to a little less than 2 full glasses of beers here).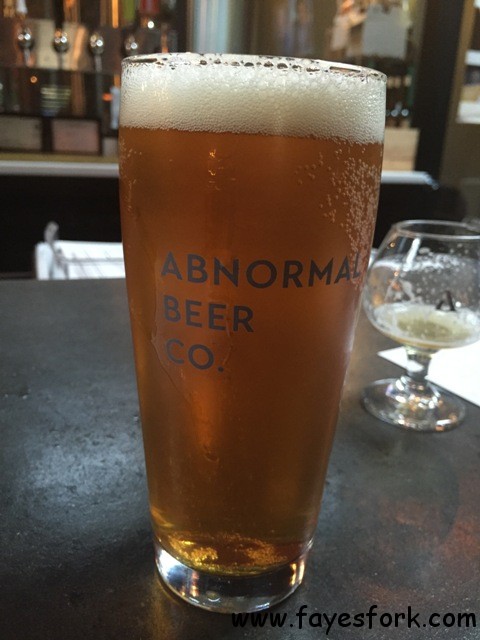 This is their double IPA with a 8.3% ABV. I personally don't like IPAs but Tox said this was a very good beer (better than the Dorado at Ballast Point she said).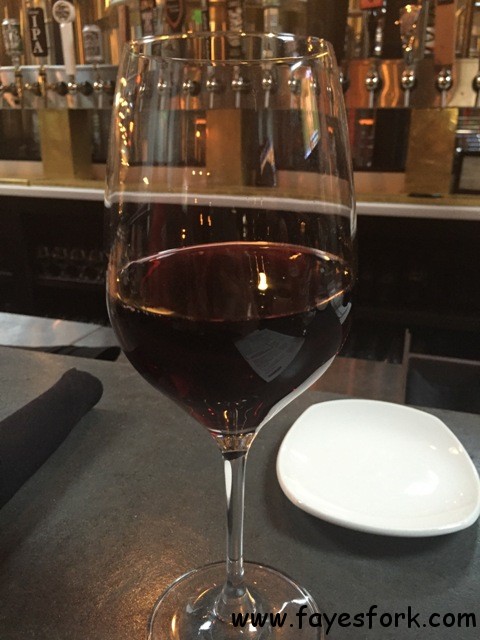 I liked this grenache wine as it was soft enough to ease into before we started eating. This was on the happy hour menu for $5.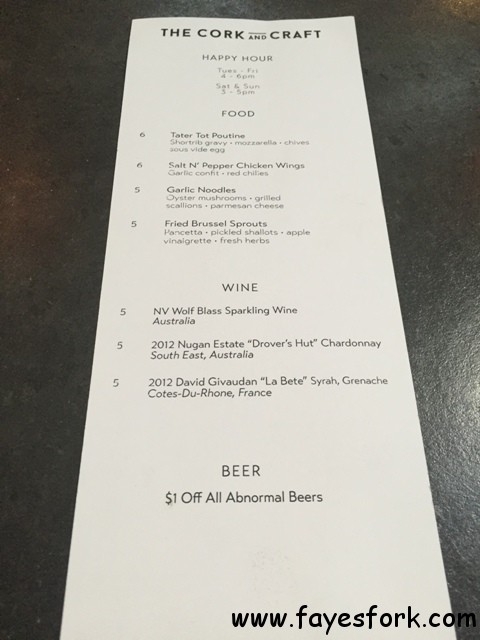 Happy hour is offered:
TUES-FRI 4-6P
SAT & SUN 3-5P
There's only 4 food items discounted during happy hour.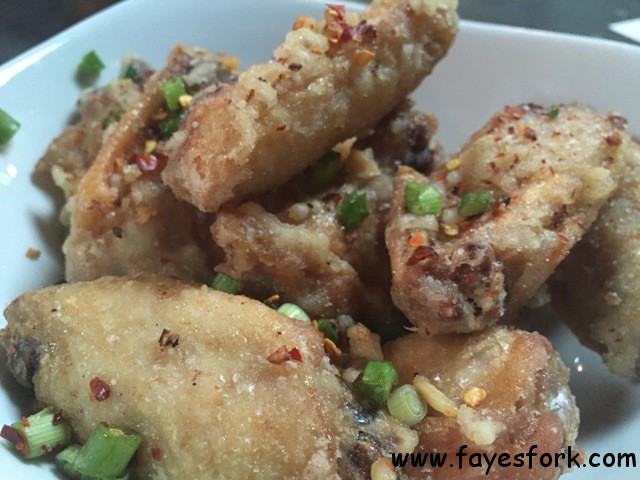 garlic confit | red chilies
This wasn't a bad price at $6. I can't remember the number of wings you get – maybe 8 or 9? The wings are wonderfully crispy and indeed spicy. I actually enjoyed these wings quite a bit.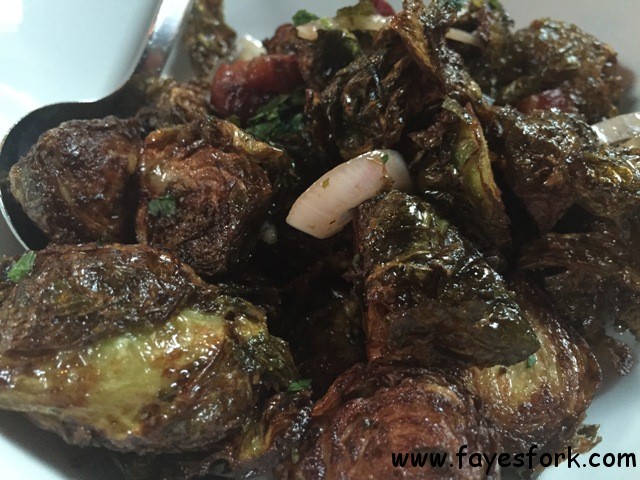 pancetta | pickled shallots | apple cider vinaigrette | fresh herbs
Sorry for the bad picture. The fried brussel sprouts were a bit dark and not crispy all the way through. I ended up eating the outside leaves and then leaving the tender center alone. The dish could have used more of the tart apple cider vinaigrette as the brussel sprouts were dry. I personally would love to see them just fry the brussel sprout leaves for this dish ( maybe de stem and pull apart the leaves).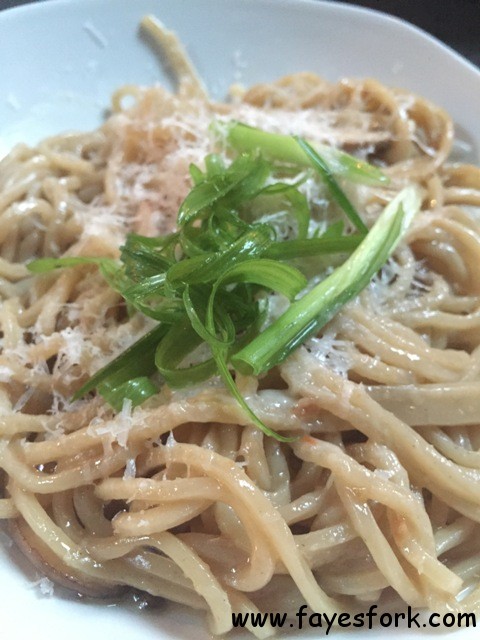 oyster mushrooms | grilled scallions | parmesan cheese
Tox is a great partner in crime as she orders high carb items I'd never try out if I was out eating alone. Noodles isn't really my thing (although I do dream about them sometimes) but she insisted on ordering the garlic noodles as a neighboring bar mate was happily eating the same dish. I didn't taste much of any garlic in this dish. It did, though, taste richly mushroomy and parmesan-y. It had a nice (butter?) sauce to noodles ratio and the noodles were cooked a nice al dente.
The vibe here was charming and we ended up talking to a nice couple sitting next to us at the bar. The crowd was mixed (hello hot looking 22 year old boy) and mostly unpretentious. I could see myself coming back for a Monday night football game and ordering the chicken wings again. Mary from This Tasty Life had dinner here some time ago and seemed to enjoy the dinner items that evening. Regardless, The Cork and Craft is a fun place restaurant/brewery to try out if you're in the Rancho Bernardo area.
THE CORK & CRAFT
16990 Via Tazon
San Diego, CA 92127
(858) 618-2463