Bite San Diego is a food touring company that explores different parts of town here in the beautiful city we live in (and currently having relievable cooler weather). They recently added a new food tour for the city of Encinitas so I was curious to see what that tour had to offer. It's a three hour tour with about 5 restaurant stops so that made me subconsciously feel better about the calories we were going to consume that day. That's smart food thinkin' right there.
The Encinitas tour of Bite San Diego started at 2p on a sunny Saturday. We all met at Potato Shack Cafe.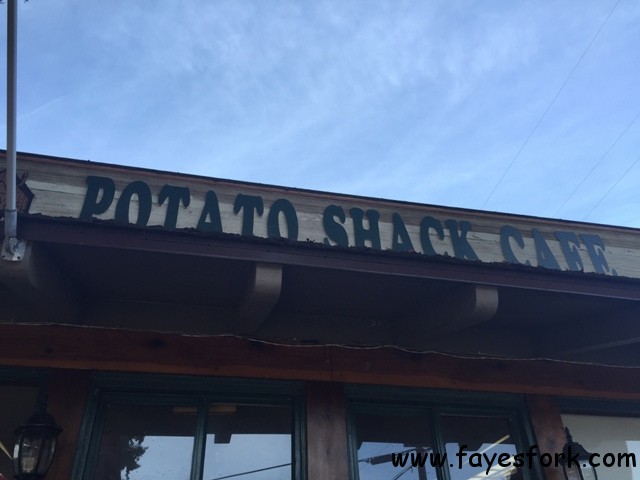 Friend and I saw a group of 4 sitting at a table when we were greeted by our tour guide, Mimi.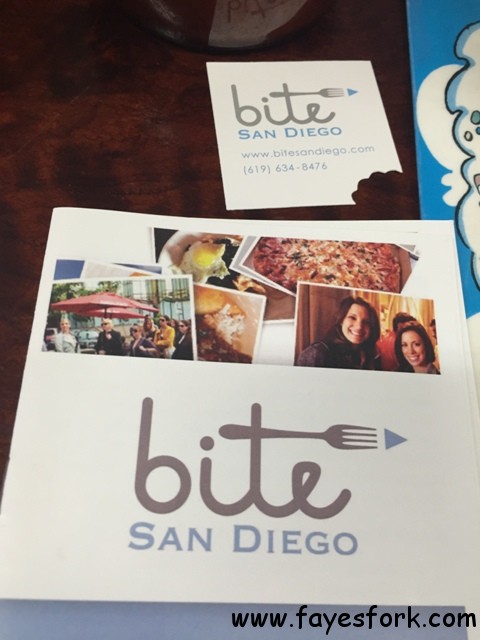 Notice how their business card has a bite out of it. Cute no.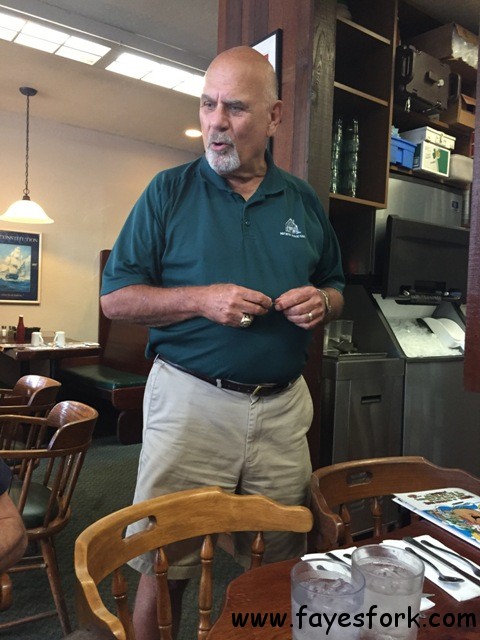 This is Jim. He owns Potato Shack Cafe with his son Scott. He was so genuine and heartfelt about his restaurant and customers. He went to each table that afternoon to say hello to new and old customers.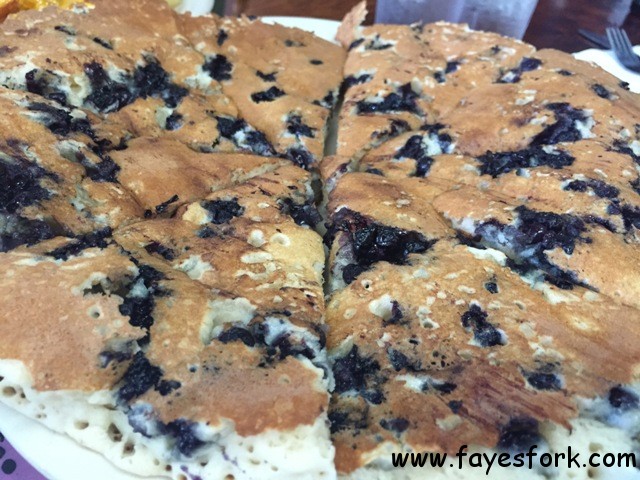 This is the HUGE size of their blueberry pancake and oh my goodness was this a good pancake. It tasted light and fluffy. The soft blueberries melded so well with the fluffiness. I don't eat pancakes all that often but would come back specifically to try this pancake again.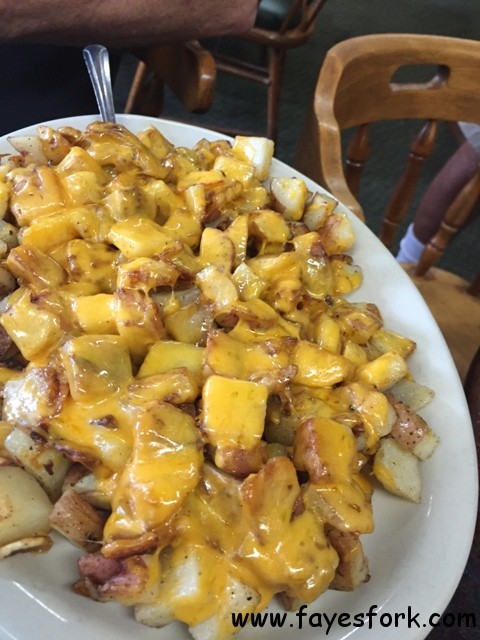 Hello beautiful American fries covered in cheese. This was a huge hit with the group.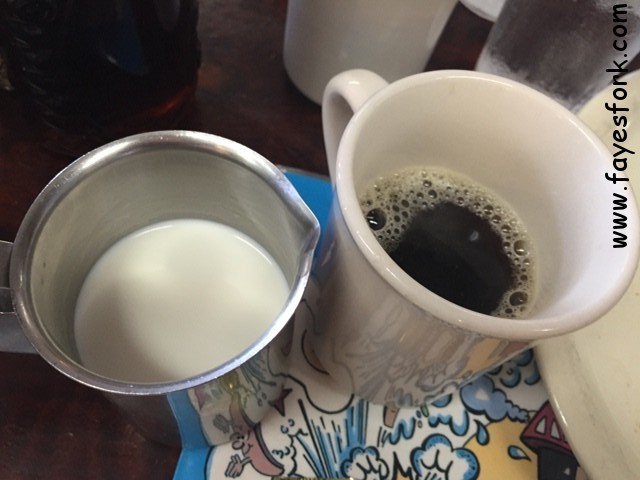 Jim also served us their coffee. He said they use a coffee syrup to make their coffee. Not sure if it's a coffee syrup concentrate of some kind but all I know is that their coffee tasted incredibly good. I'm still struggling going splenda-free with my coffee but I can attest that there was very little acidity and bitterness with the coffee served here at Potato Shack Cafe.
We were then off for a bit of walking. I had seen and heard of the Meditation Gardens but, truth be told, never cared to explore the gardens because 1) I don't meditate and 2) I don't yoga. Meditation and/or yoga drives me bonkers. I can't do either. So imagine my surprise when Mimi led us into the garden and I saw the following: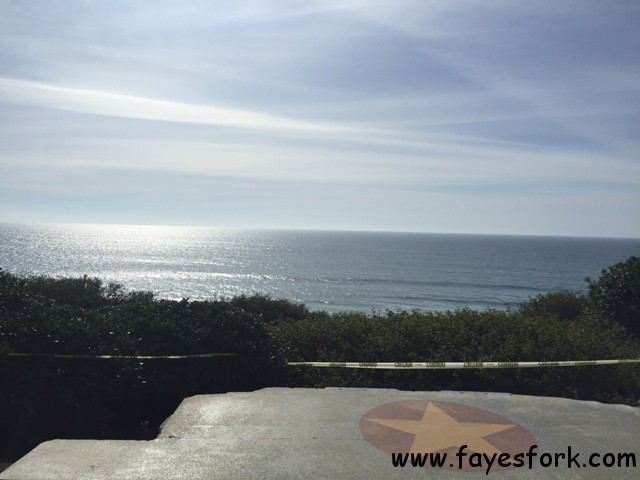 What. The. Eff.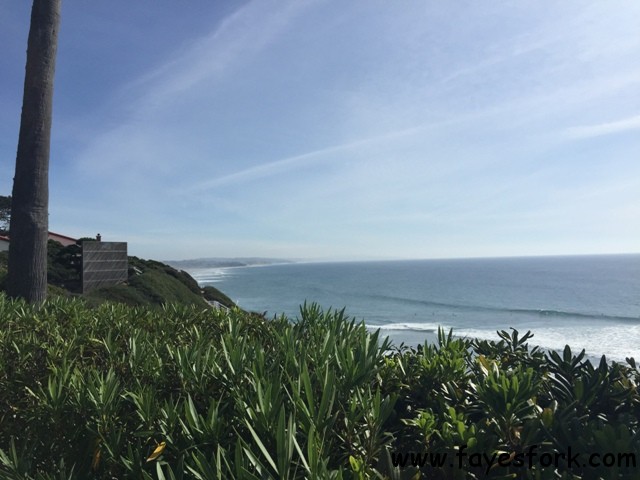 Lush plants and views of our coastline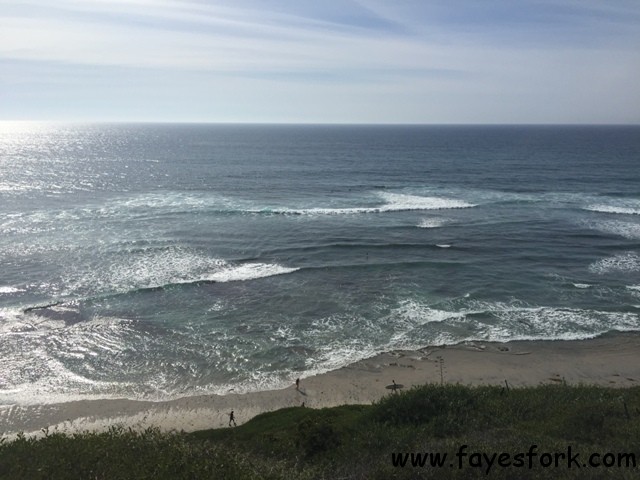 Is that a lunger I see on the beach down there. Look at this unreal view.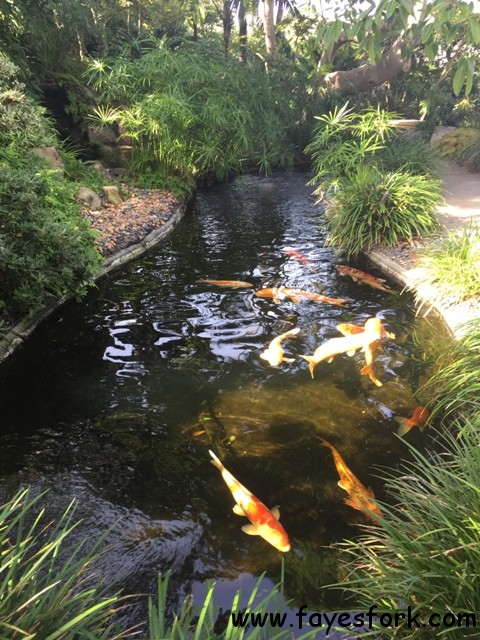 I texted to sis 'OMG, there are live koi fish here!'. She then asked when was the last time I saw fake koi fish swimming in real water. Oh.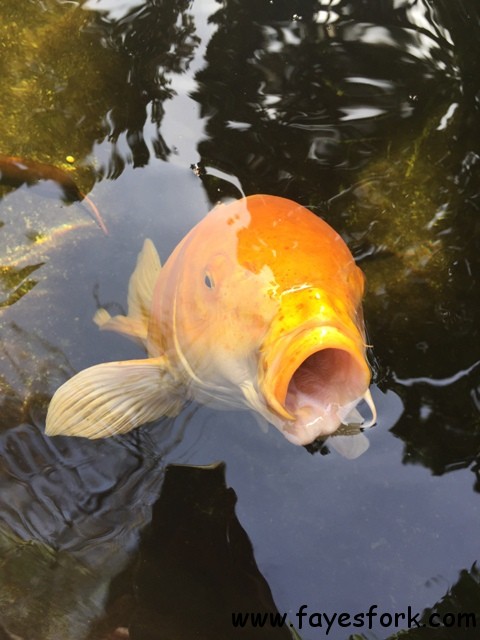 Ok. Not sure if I could have taken a better picture with an iPhone that day. No joke but this is how a lot of my dude friends drink beer. Meditate on that.
Needless to say, I thoroughly enjoyed the time that I had here at the Meditation Gardens. I kept shaking my head wondering 'How have I never been here before'. So Bite San Diego did good 🙂
We then headed to our next stop :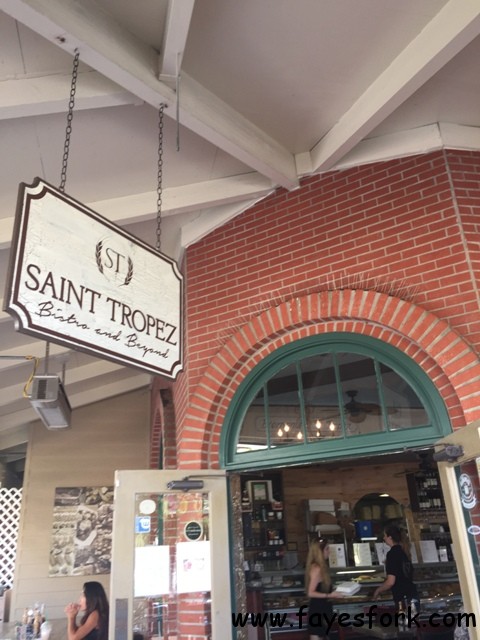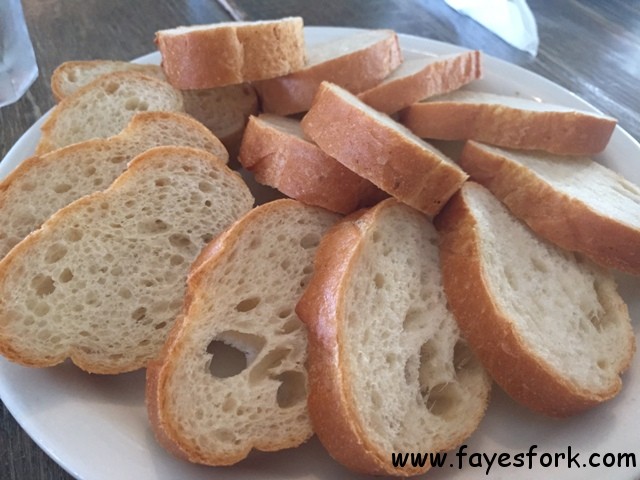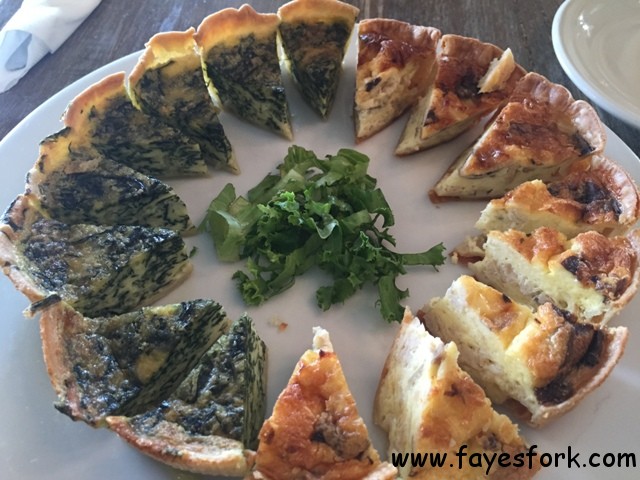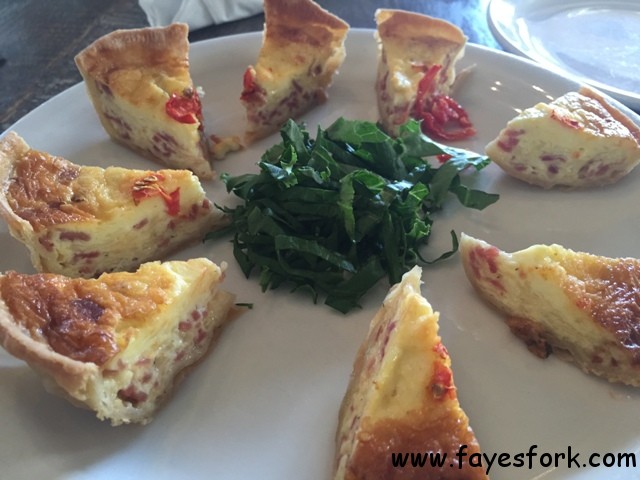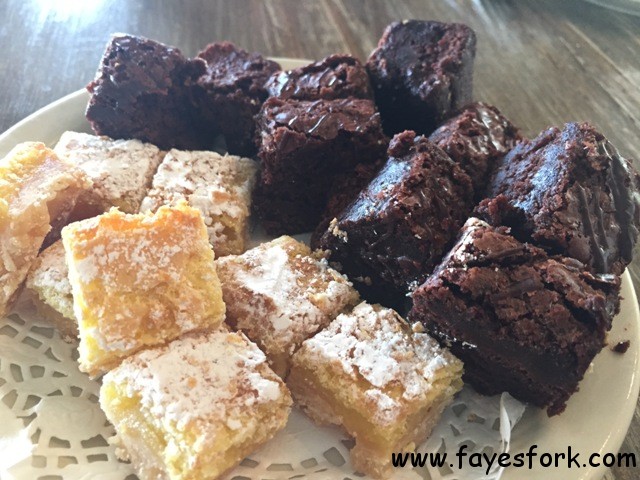 My favorite was the ham and cheese quiche. It was even served warm for us. Mimi even encouraged us to take whatever samples were uneaten. She even asked the owner for doggy bags so we could take these dessert bites home with us.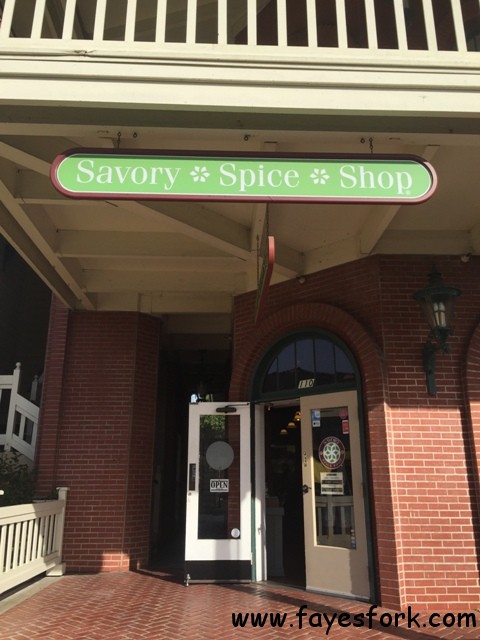 Just a few doors down from Saint Tropez is the Savory Spice Shop. I was really excited to visit this shop as Chef Jason from Farmer's Market Foodventure buys from this spice shop quite a bit.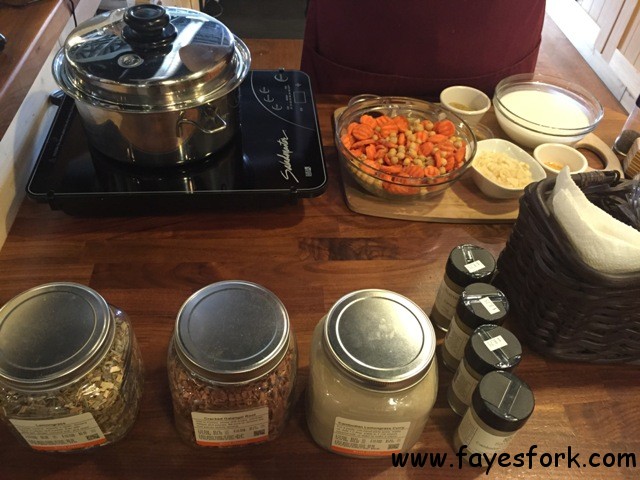 We were given a private demo on how to make homemade curry using the spices here at Savory Spice Shop. The aromas from the curry powder, dry garlic, dry onions, and spices cooking in the hot oil completely had us all mesmerized. We wandered the shop while the curry was being finished.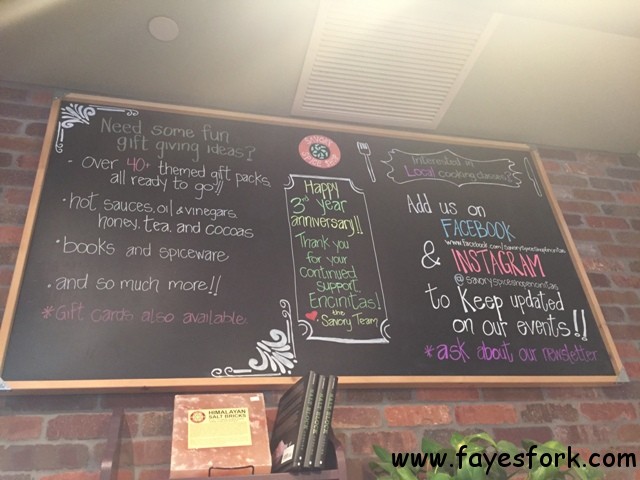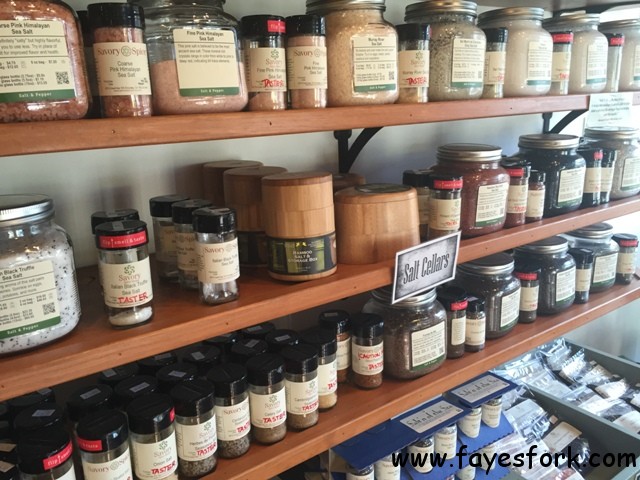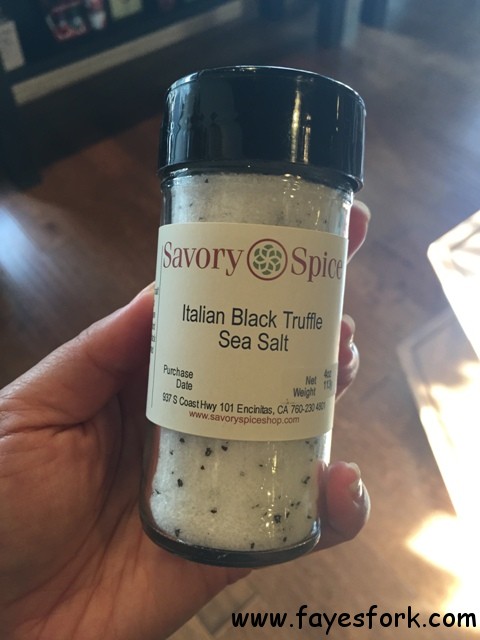 You can sample practically ANYTHING in this spice shop. This, hands down, was my favorite item of the day. This sea salt tasted so much of black truffle. Definitely on my Xmas list to buy for myself.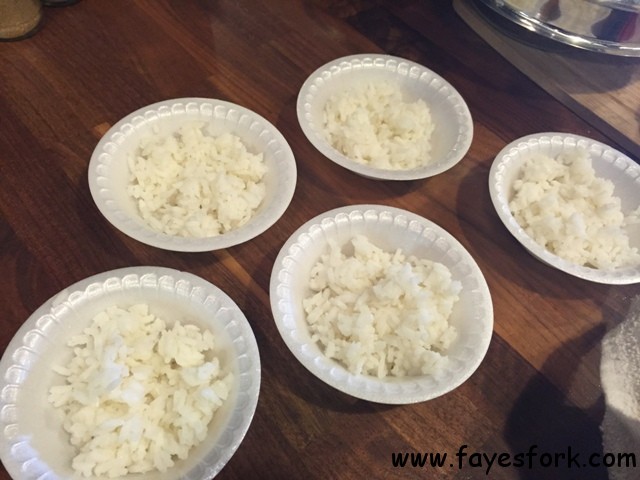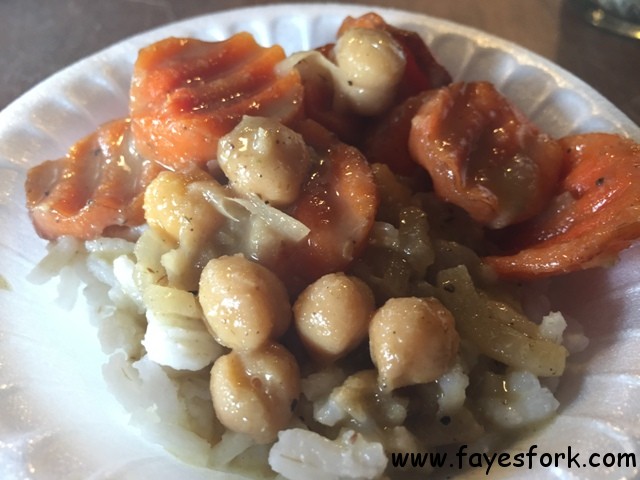 This was a fun sample and I enjoyed the taste of this curry.
We then walked next door to visit San Diego's famous chocolate company Chuao Chocolatier.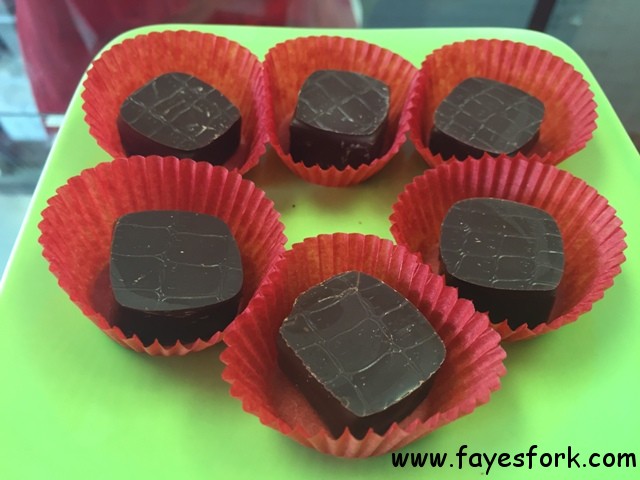 I don't remember the chocolate sample they served us that day. I saved it for later and am praying it's not at the bottom of my purse as I type this.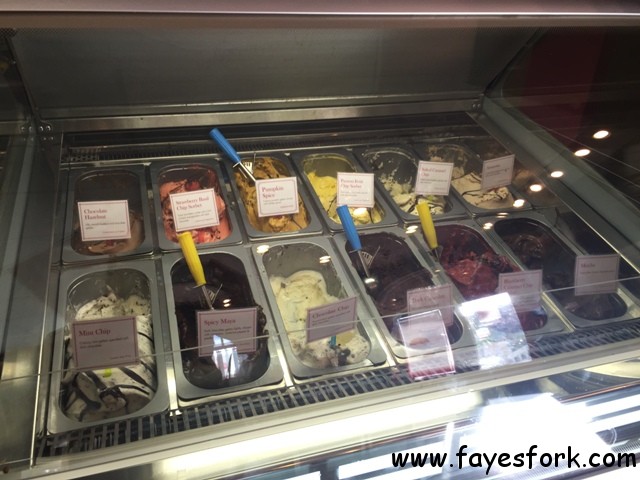 You can also sample a variety of their gelatos.
Next up was a walk to the Boat Houses. I wasn't sure what that meant but happily followed Mimi.
Let me share another reason I loved this tour that day…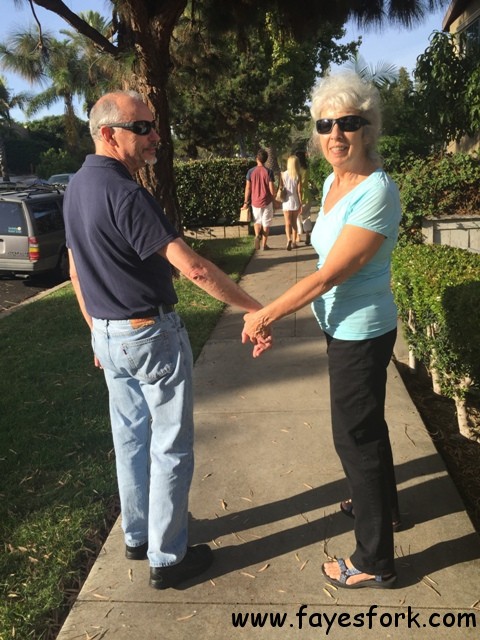 I don't think I could have asked for better walking and touring mates that afternoon. We bonded with this couple (Thomas and Donna) as they shared stories of food, traveling, relationships with us. They've been married for quite some time and, gasp, still hold hands. Go figure. In such a good way.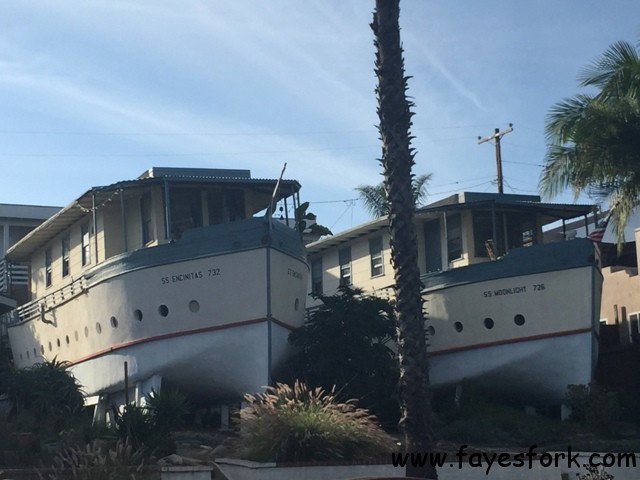 These are actual homes! That people live in. The homes are constructed to look like boats. How have I never seen this before?
It was nearing the end of the tour so we headed to our last location. On the way I saw a backpack that I knew I had to get.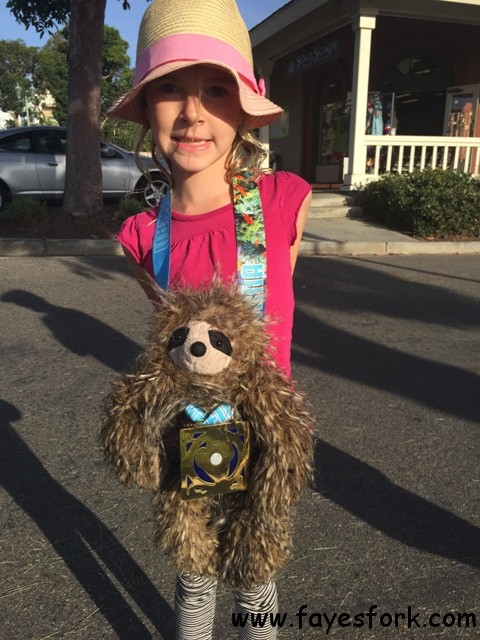 Yes. That's a sloth. I asked the little girl where she bought this backpack and her dad smiled and said it's her sloth doll that she was hanging from her medal. It was incredibly adorable.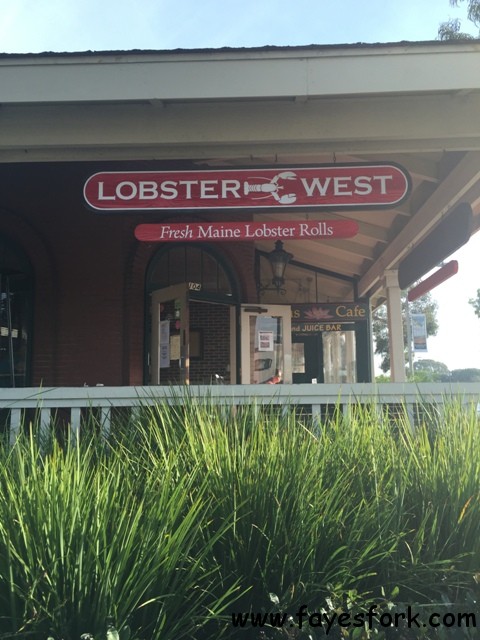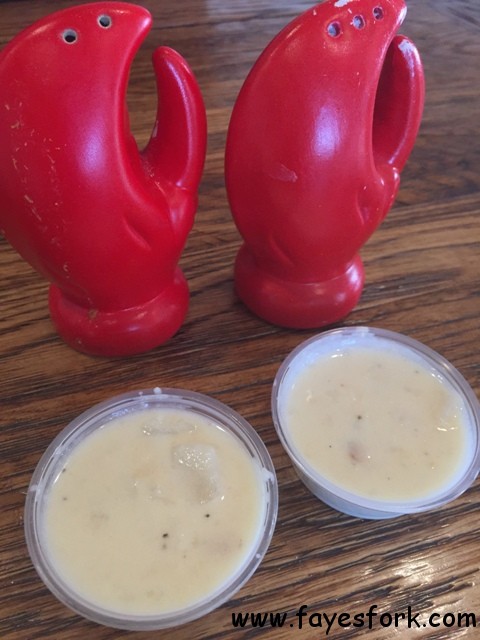 The samples of clam chowder came out hot. I liked the creaminess of the soup but didn't taste much clams in mine (it was a small sample though). Kirbie recently visited this shop and tried a variety of items.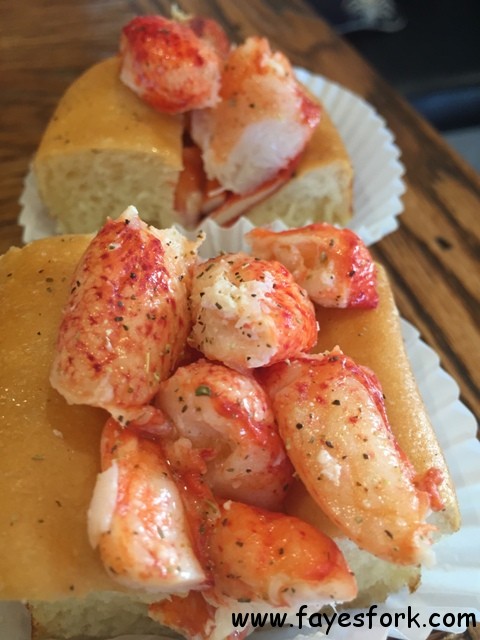 Gosh did I love this lobster roll. The buttered hot rolls that nestled the lobster chunks were delicious. The warm lobster was prepared and seasoned just right. I honestly wanted to pay for a full order of this lobster roll at Lobster West and eat it on the walk back to the car.
And with that the three hour tour was done. It went by pretty quickly and there wasn't a moment I wasn't busy admiring scenery, restaurants, people I had never noticed in this part of town. Some samples were smaller than others and we weren't stuffed at the end of the tour (this can be a good or bad thing for some people). Overall, the tour is a fun way to explore San Diego combined with her food scene.
BITE SAN DIEGO
702 Ash St. Suite #100,
San Diego, CA 92101
(619) 634-8476
Disclaimer: We were invited to try out Bite San Diego tour of Encinitas. All opinions stated on this post are my own.