I think I visited Pacific Coast Grill when they were located some miles South in Solana Beach years ago. Sis has mentioned that the views and food in their Cardiff location is pretty good. Friend took his nephew and niece here some months ago and agreed with sis' sentiments. We visited for Easter brunch last month and had one of the best breakfasts ever in San Diego.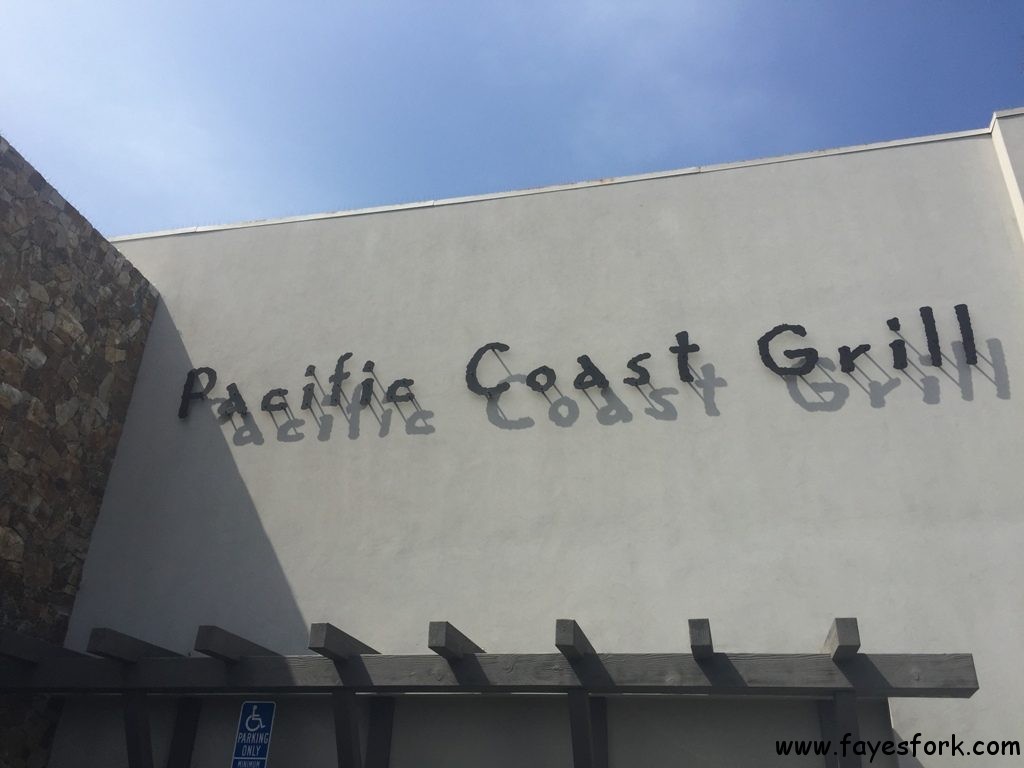 They are located on the 101 highway and not far from Cardiff Beach Bar @ Tower 13. There's no parking option here other than valet which costs about $5. Friend said you can find street parking if you're lucky.
We weren't able to get reservations for brunch that day but they had plenty of bar seating available. We opted for their second floor bar.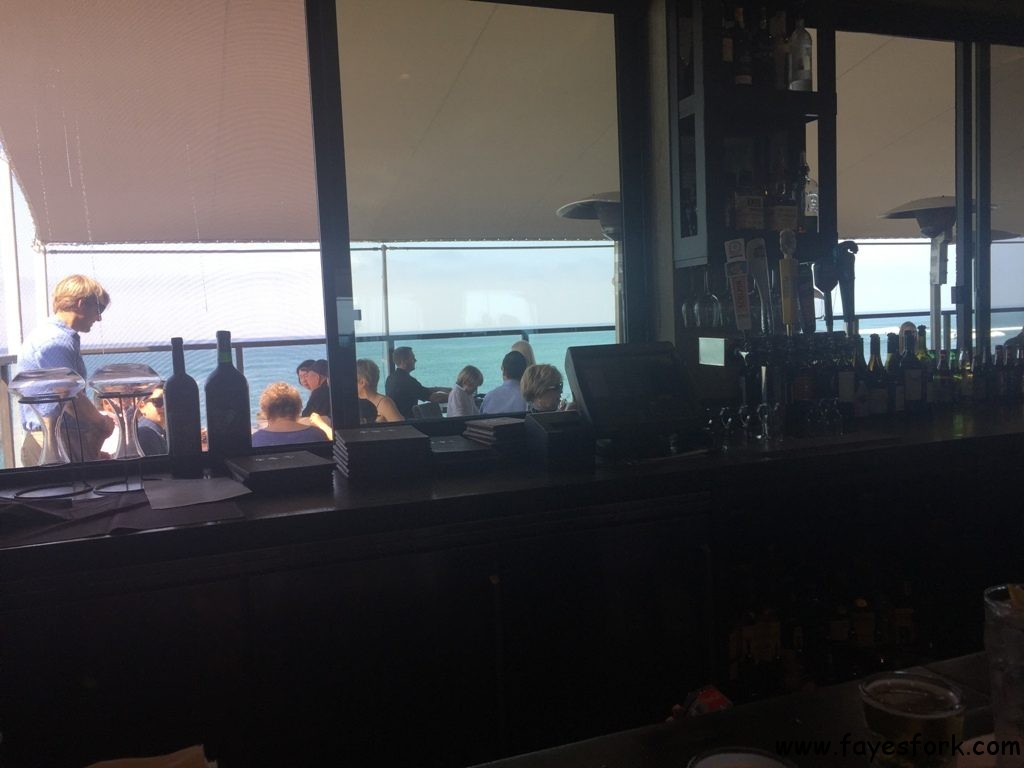 There's a decent glimpse of the ocean from the bar seating. You get a nice ocean breeze if you ask the bartender to open the windows.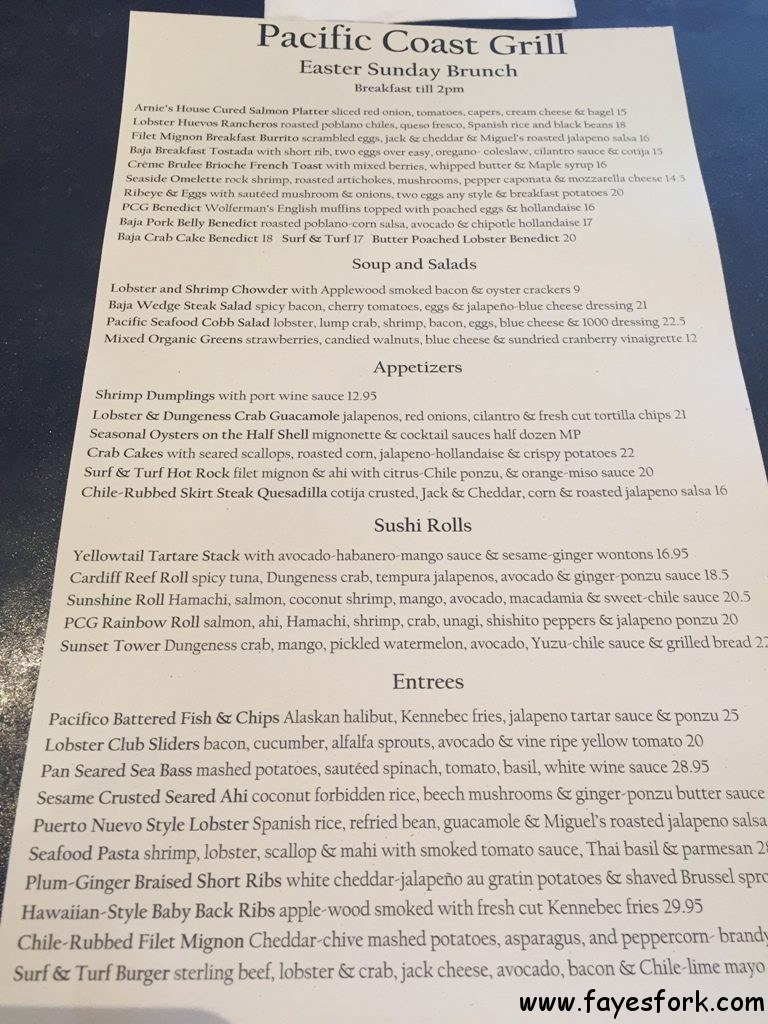 It was fun to see a specific brunch menu for Easter. My last Easter brunch in 2015 (remember the potato is the pork belly incident) wasn't all that great so I was looking forward to the brunch here at Pacific Coast Grill.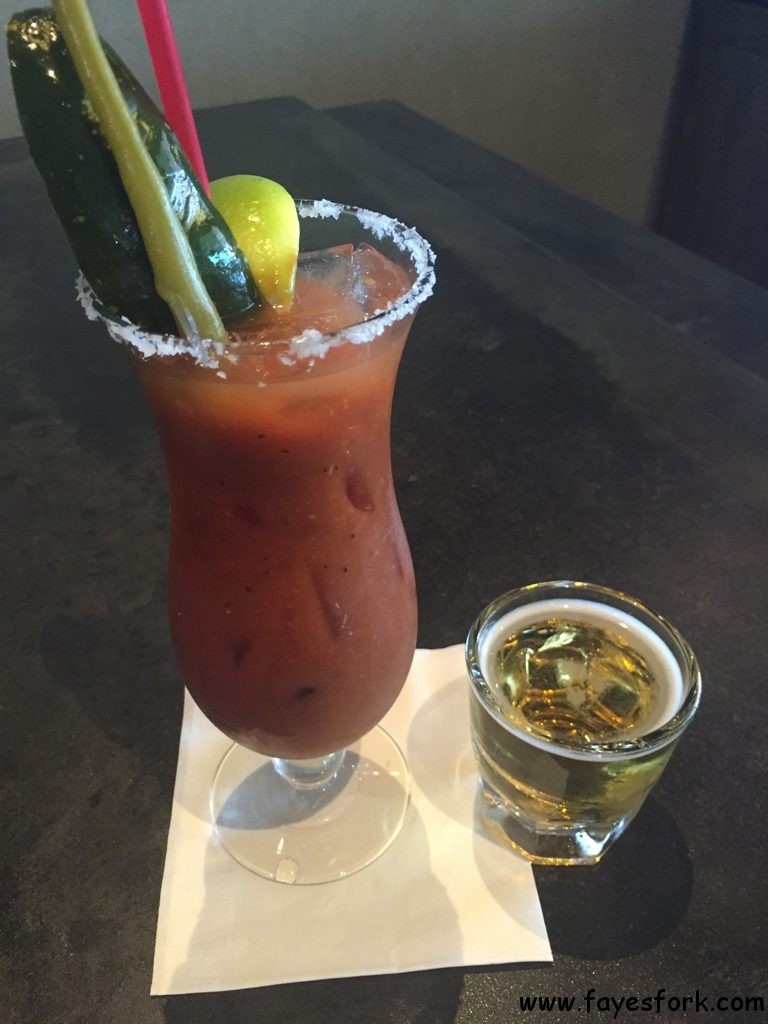 It was nice to see the beer chaser included with their bloody mary. I can't remember the specifics about this bloody mary other than that I enjoyed the tomato mix not being overly sweet. There was a nice spicy kick to the drink that was also very cool (can you use cool and spicy in the same sentence?). I think the bloody mary toppings included a pickle, green bean, and lime.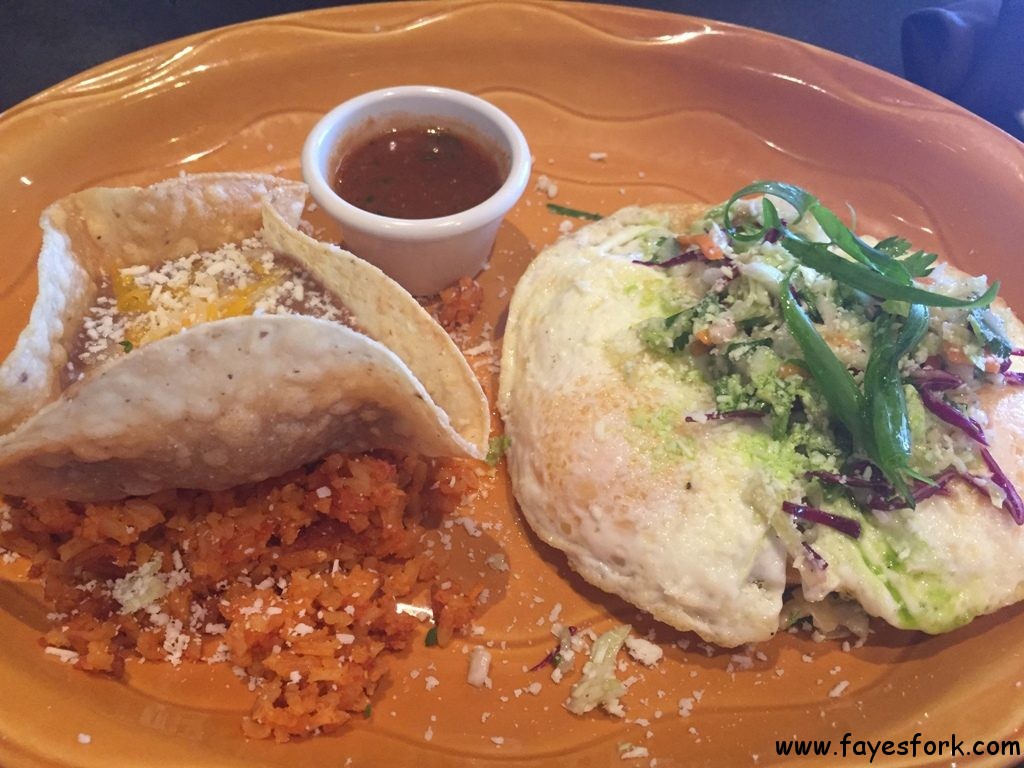 short rib, two eggs over easy, oregano-coleslaw, cilantro sauce & cotija
I would have never, ever, ordered this as it's a Mex style breakfast item. The bartender didn't even know if we could sub the yolky over easy eggs with scrambled eggs.
I don't like yolk. I avoid fried tostada chips due to my fear of carbs. BUT – this Baja Breakfast Tostada at Pacific Coast Grill is now my holy grail for 'all things I hate but now will eat'.
At least on Easter.
The yolk was a warm luscious blanket over the ridiculously tender and flavorful short rib. It was the most perfect bite with the crunchy tostada. The coleslaw was nicely tart and crunchy. There was something, just *something*, about the tart, savory, crunch, and ooze of this dish that captured my hungry heart that Cardiff morning. Absolutely one of the best breakfast items I've ever eaten.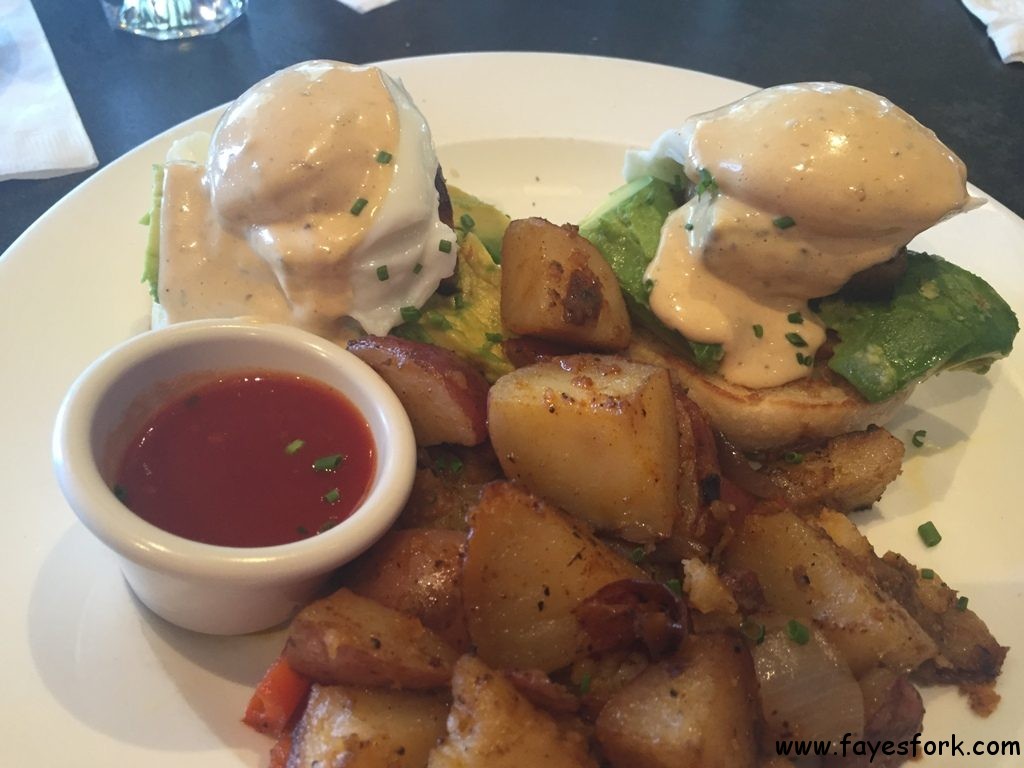 Wolferman's English muffins topped with poached eggs & hollandaise
Friend opted for the pork belly for his PCG Benedict. The benedict also comes with ripe avocado and a side of potatoes.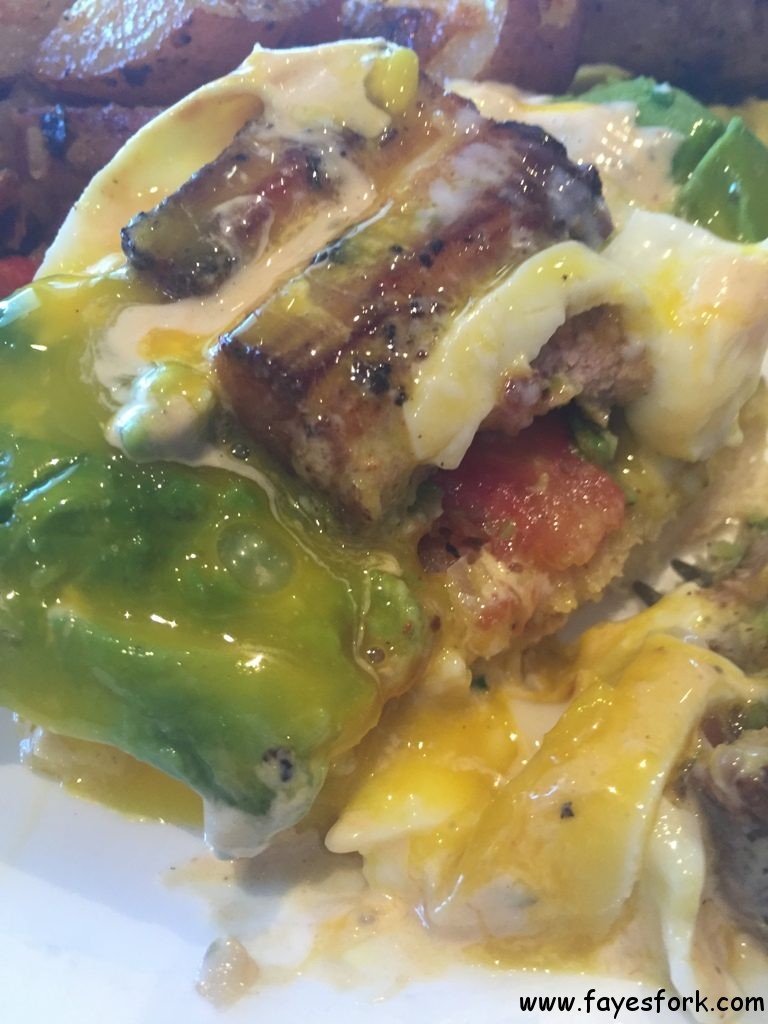 The pork belly was divine. It was wonderfully fatty without being 'too fatty'. There was a nice char to the belly and a nice meat/fat ratio as well. I didn't like the hollandaise sauce as it tasted barely lukewarm and under salted. The eggs were poached nicely.
The restaurant was full that day but the bar areas remained open and spacious. The bartender was nice and we even met the manager who created the Baja Breakfast Tostada dish.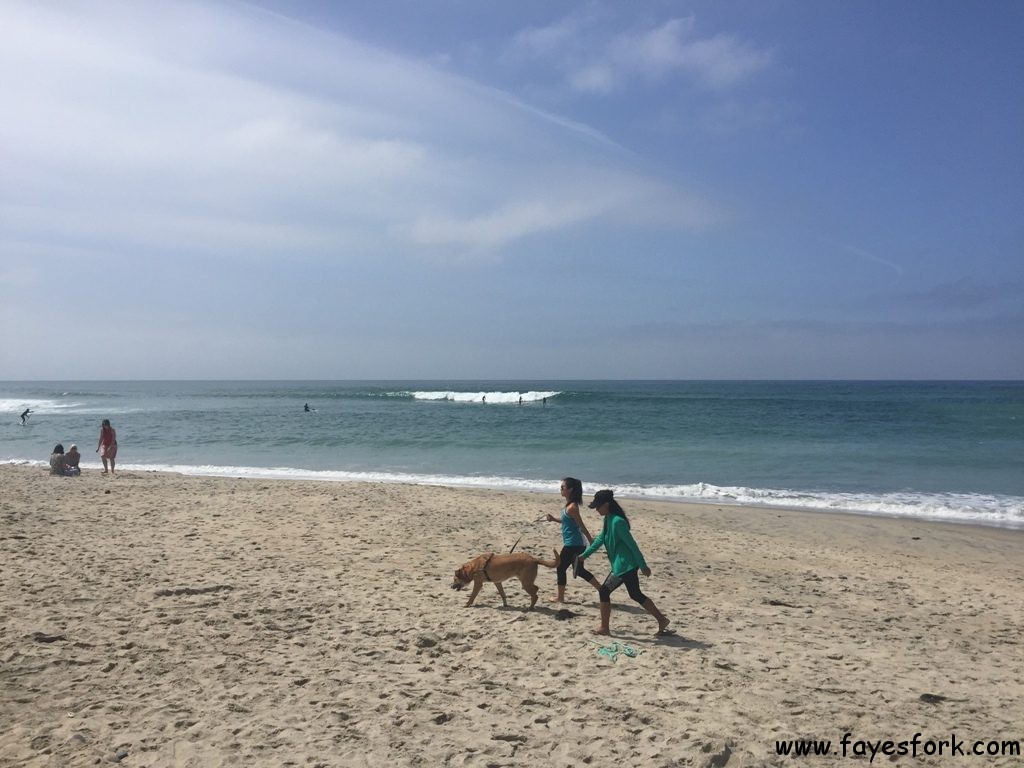 Here's a pic of the beach after we had brunch. I knew I'd be back soon.
Which I did. Except it was with one of my best friends on a rainy day that happened to clear up by the time we got there. We took advantage of this and sat in their first level outdoor patio.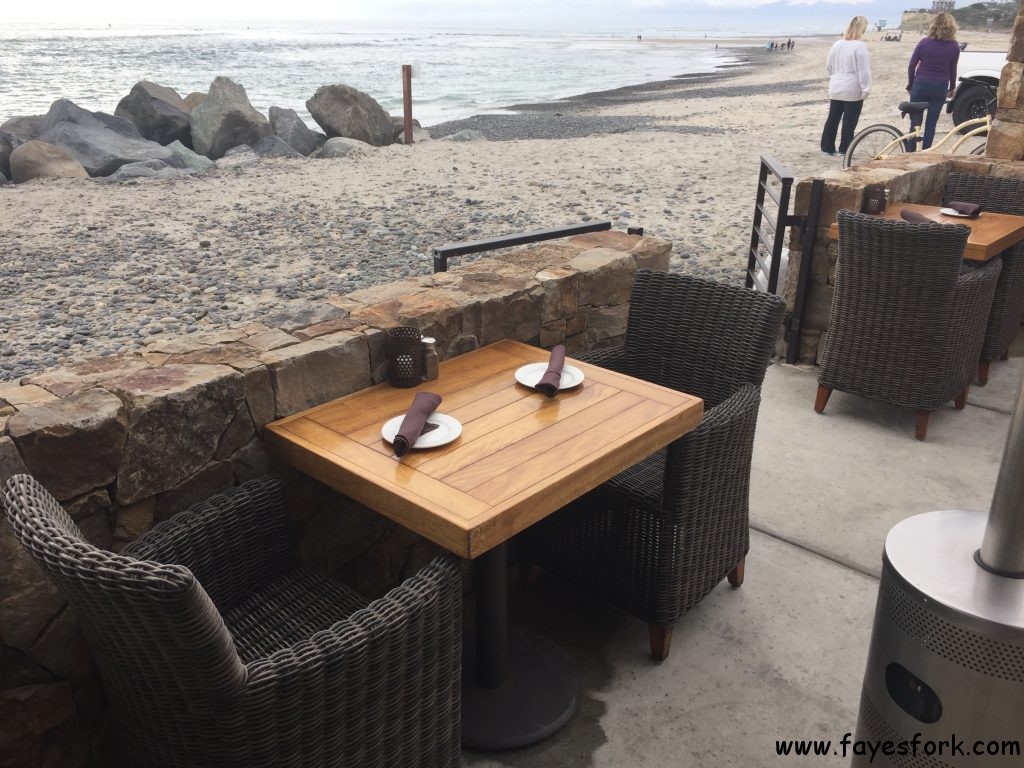 This is one of the tables on the patio. It's that close to the sand. The patio is also heated.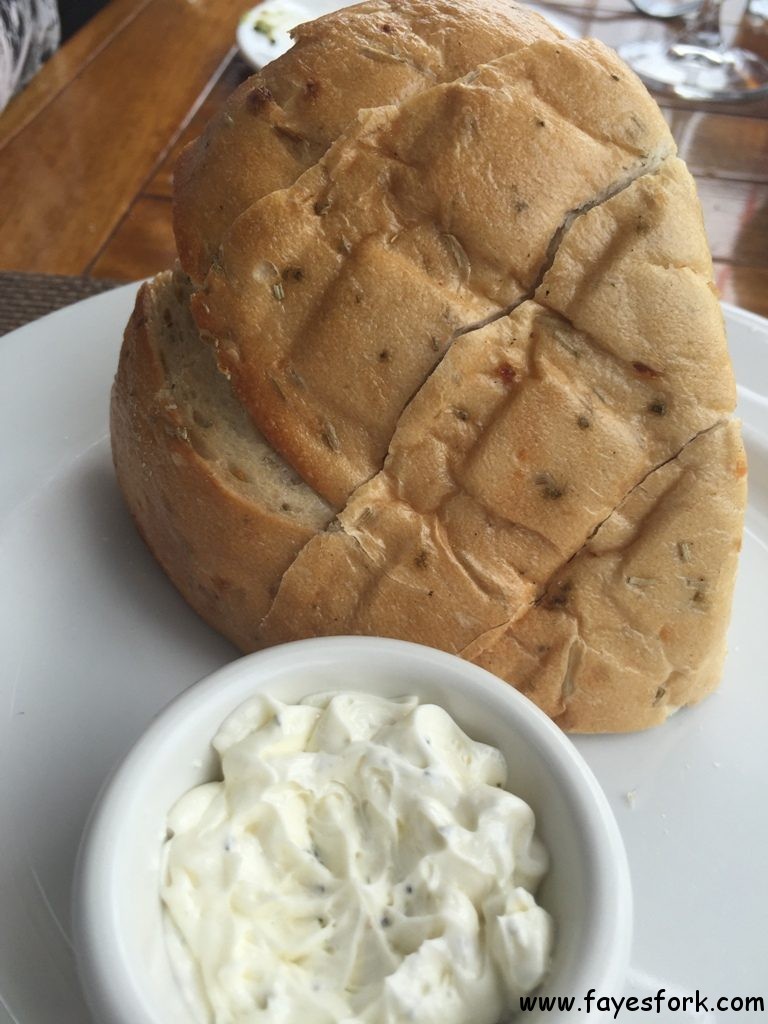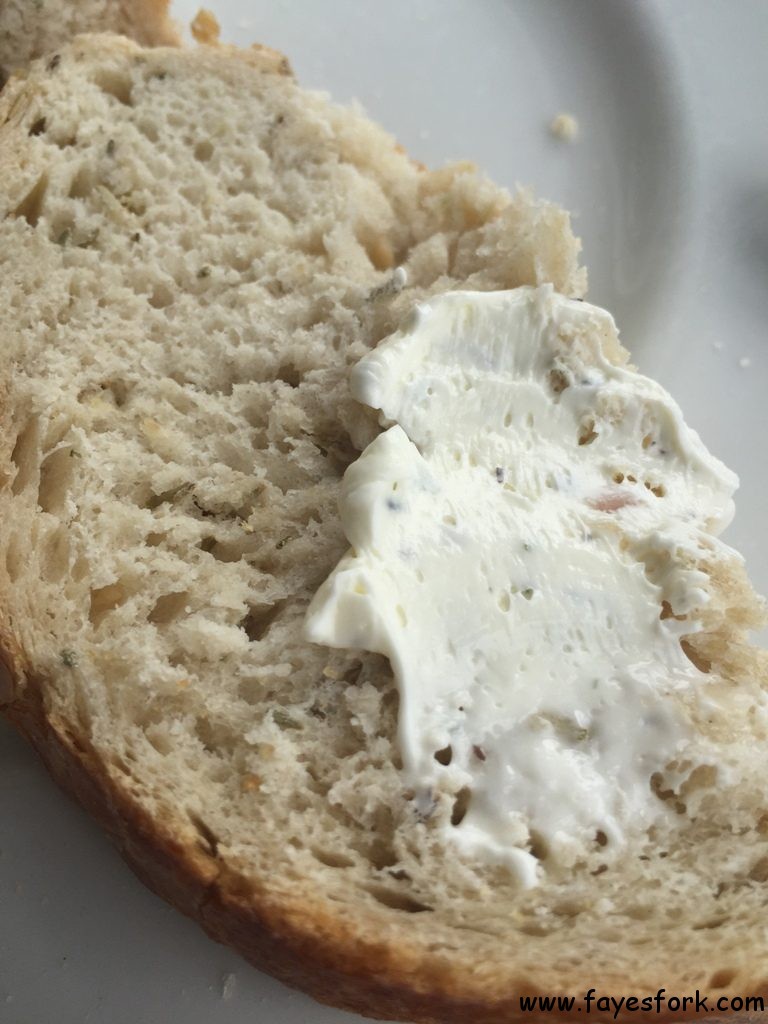 The complimentary bread tasted herb-y but we weren't a fan of the butter for some reason.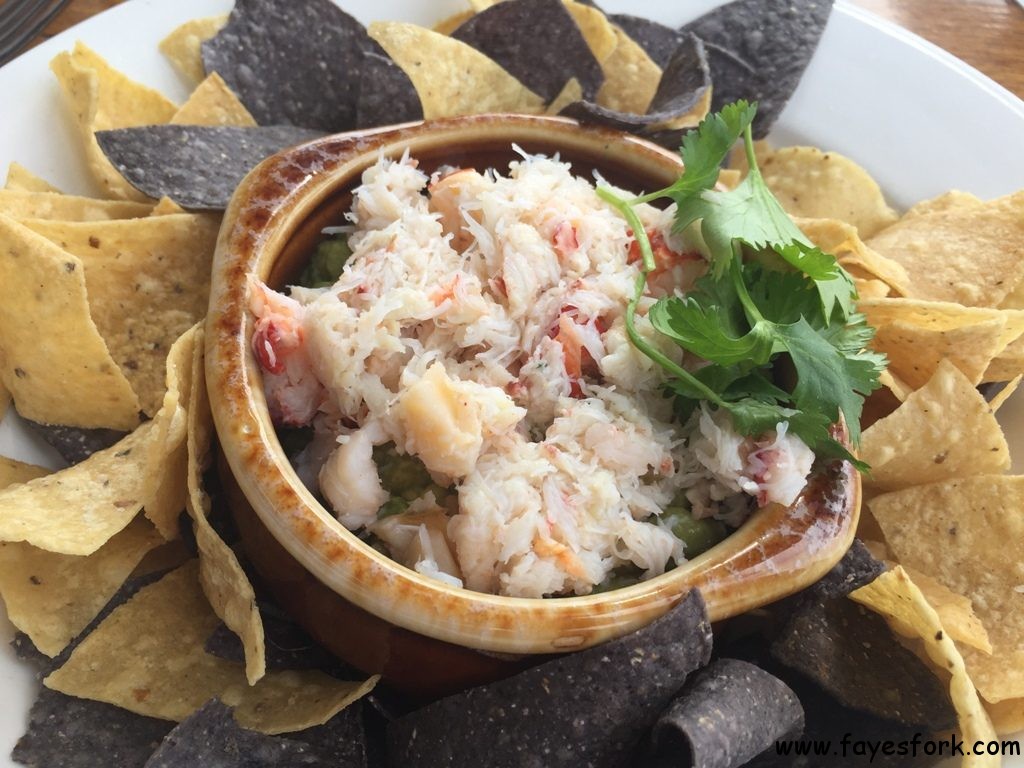 with jalapeno, red onions, cilantro & fresh cut tortilla chips 
I had been dreaming about this guacamole here at Pacific Coast Grill. The mashed avocados are topped with lobster and crab.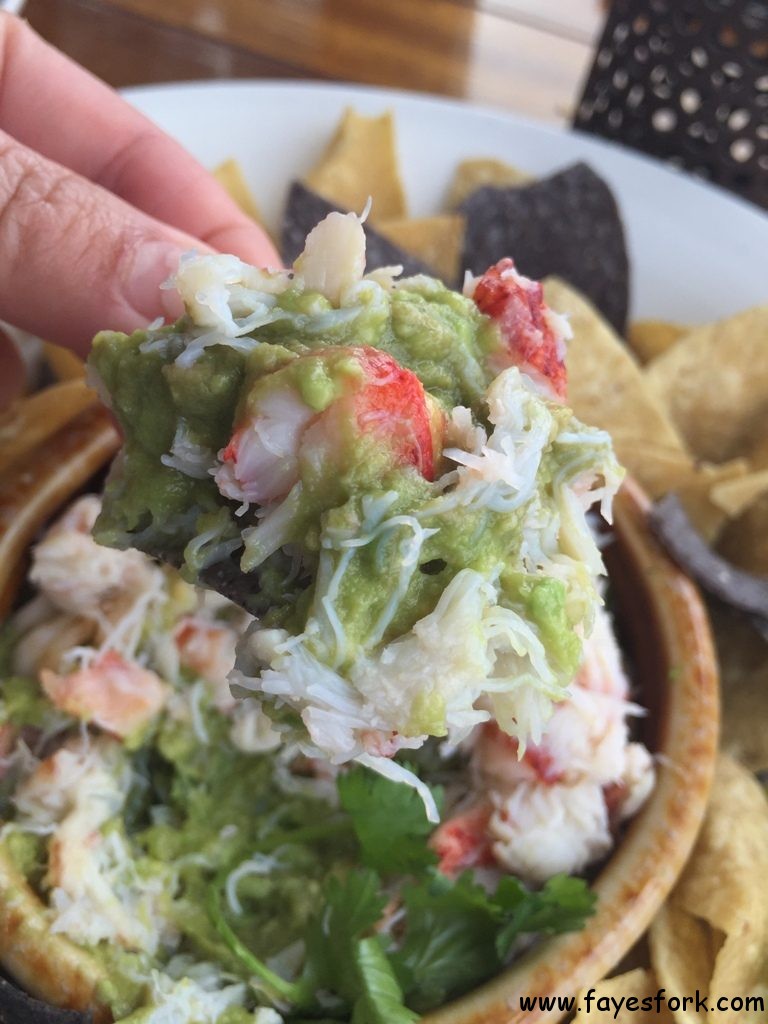 Eating with a close friend means there's no shame in eating like a piggy. Both of us were generous with our chip scoops of the seafood guacamole. The lobster and crab tasted briny but I personally didn't favor the combination of the seafood with the guacamole. This is a luxurious appetizer but I would just order their regular guacamole next time I am here.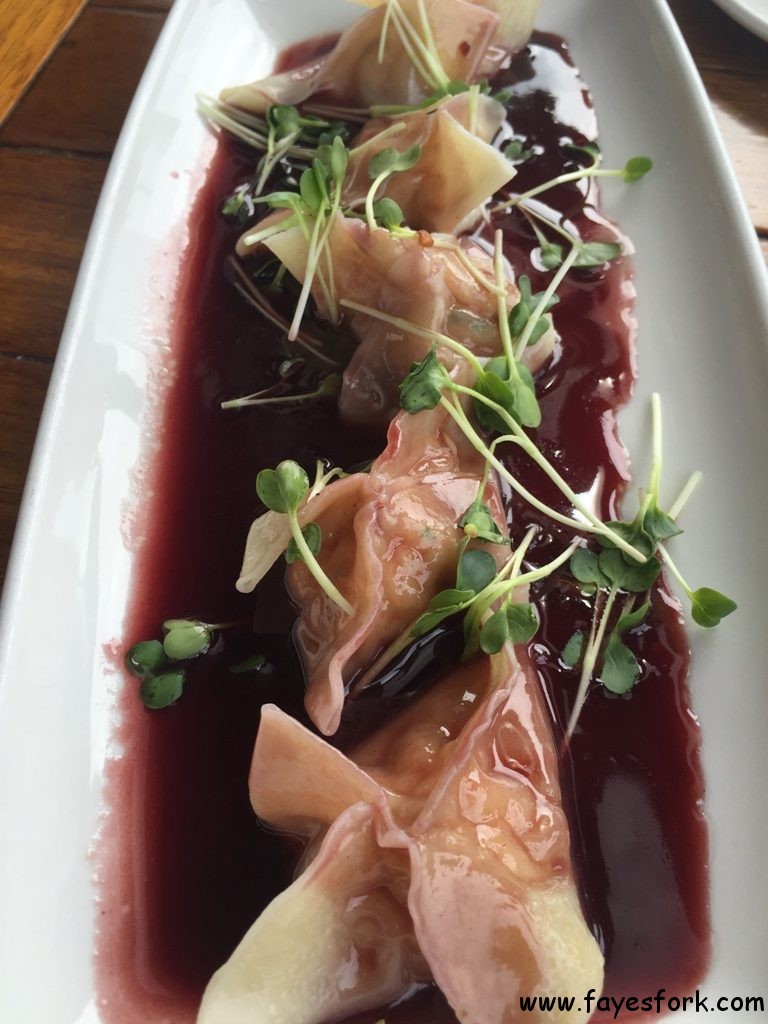 There's about five dumplings served on top of the sweet port wine sauce. The shrimp dumplings look homemade.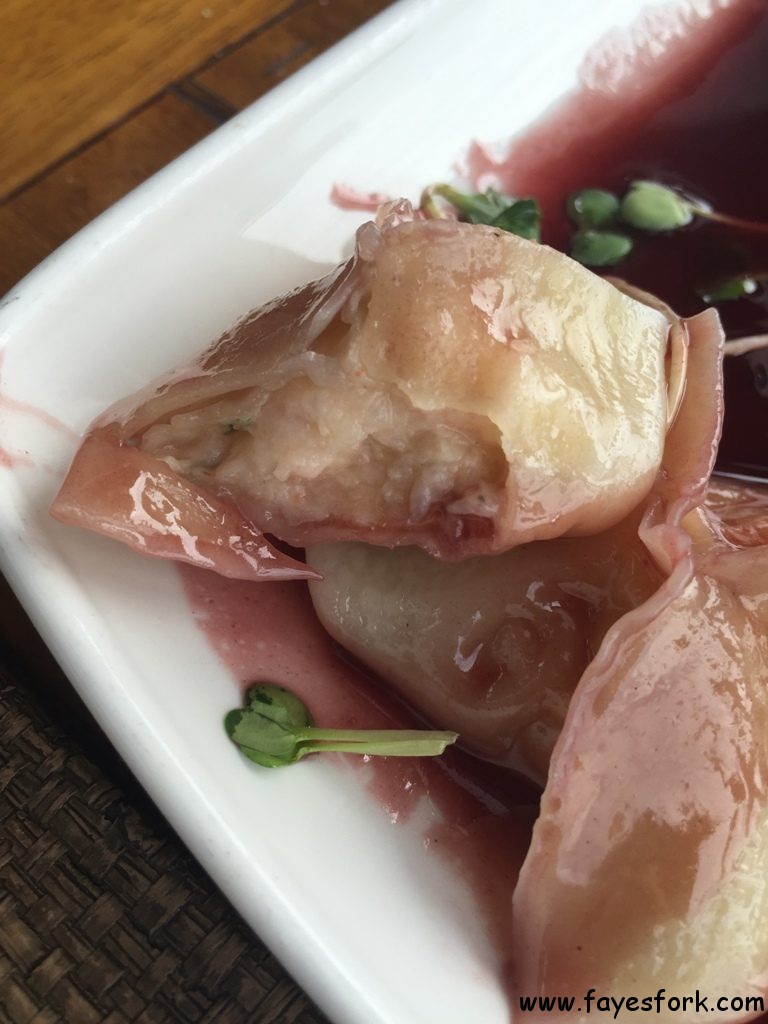 Friend loved these dumplings and said it was her favorite dish of the day. The filling tasted more like ground shrimp. I didn't love the texture of the filling and thought the port red wine sauce was too sweet.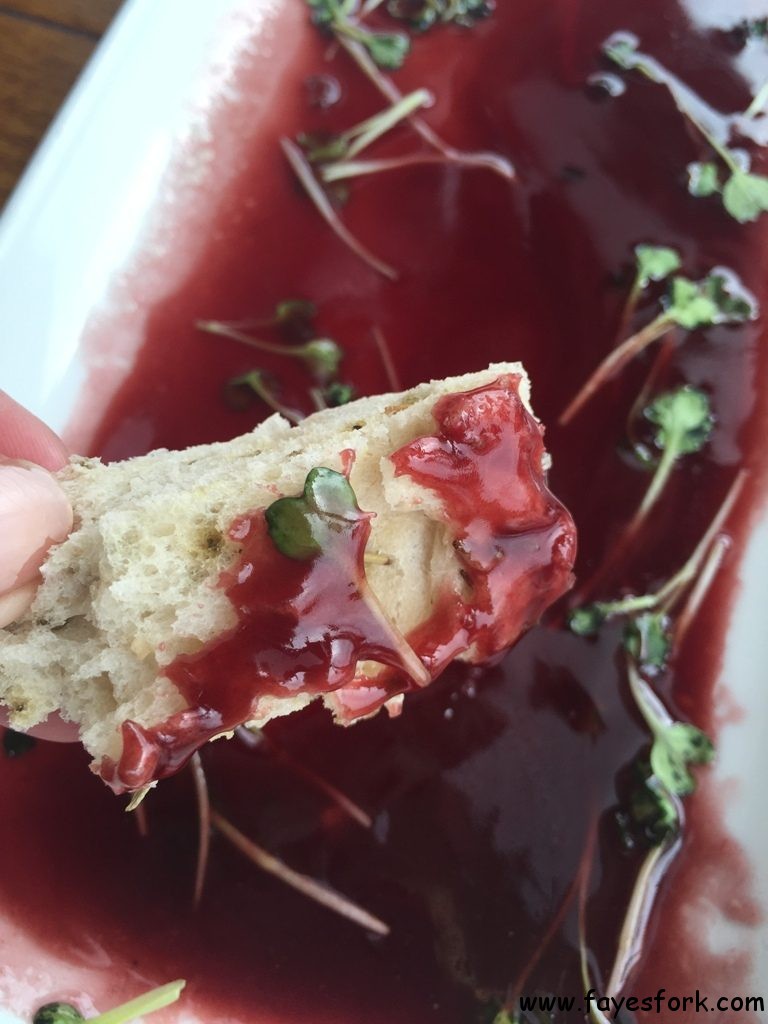 Our friendly server suggested we try dipping the bread in the port wine sauce. She said other customers look forward to that part alone when ordering the dumplings. The picture above is so pretty in my opinion. And she was right – the bread tasted amazing dipped in the thick port wine sauce. It was like dessert with each bite.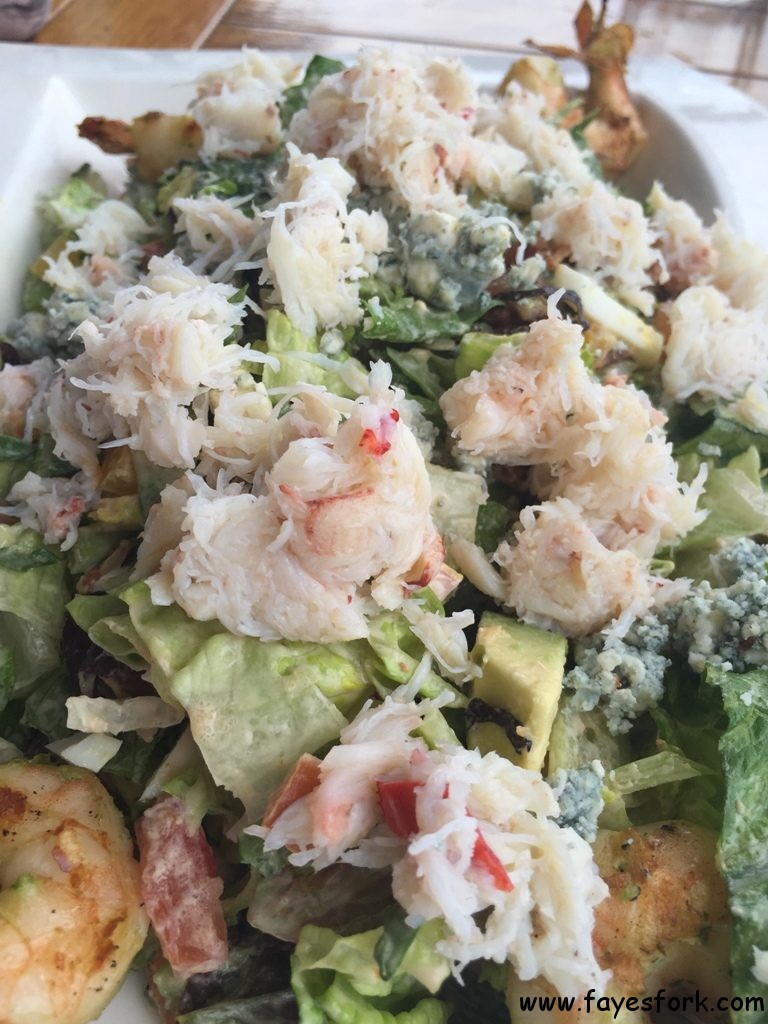 lobster, lump crab, shrimp, bacon, eggs, blue cheese & 1000 dressing
Friend opted for this salad which is funny as we *just* had lobster and lump crab for an appetizer.
This beautifully presented salad had ample seafood (just like the guacamole dish) and the shrimp were grilled nicely. The greens were coated well with their 1000 dressing and the avocado was perfectly ripe.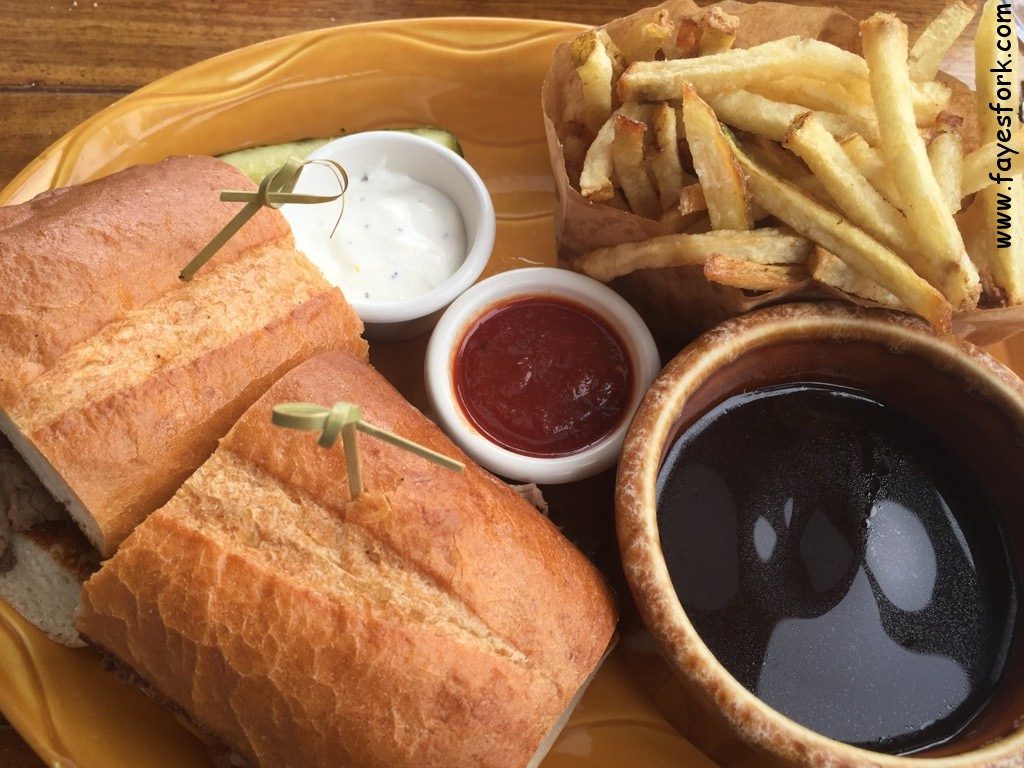 ½lb. thinly sliced smoked prime rib, herb au jus & horseradish cream sauce on a baguette
Someone (me!) had to order meat for lunch. I was apprehensive about this dish as $23 for any hot sandwich seemed pricey.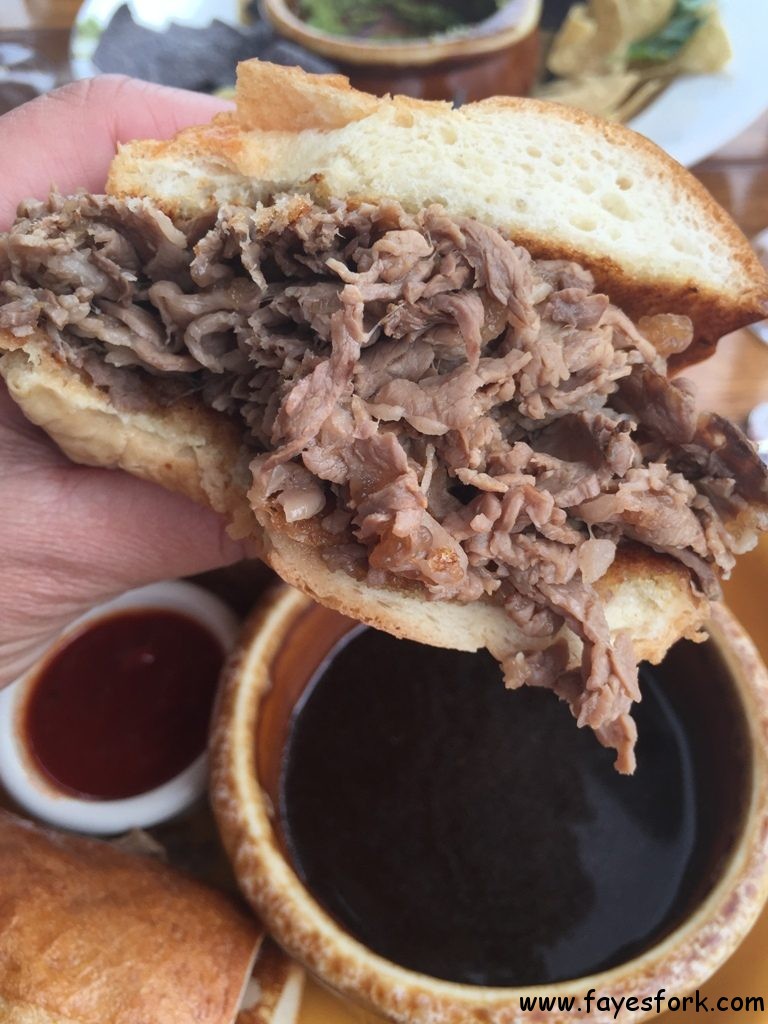 The baguette was toasted and held intact the bountiful slices of prime rib. I couldn't really taste the smoke of the prime rib but the meat was tender with a decent amount of fat. The au jus was warm and wonderfully salty. This was a nice prime rib sandwich but my heart still beats for the prime rib dip at  Veranda Fireside Lounge & Restaurant.
Service was thoughtful and attentive. It was so nice to sit out on their open patio and admire the ocean views from our table. Friend said this will be her go to place to take clients for dinners as she enjoyed her first visit here that much. I would agree but would say it's my go to place for brunch. There are more items, both brunch and lunch/dinner, I'd love to try out so I'm looking forward to visiting Pacific Coast Grill  again in the near future.
PACIFIC COAST GRILL
2526 S Coast Hwy 101
Cardiff, CA 92007
(760) 479-0721