The gluttony in all of us constantly searches for the unicorn all-you-can-eat Korean bbq. Specifically a lunch AYCE Kbbq. I had seen Taegukgi Korean BBQ House over the years but never tried them as the reviews were mixed. I'd do a quick drive-by peek of their empty patio when I would visit Zion Market right next door. So I was happy to share this gluttonous adventure with Cdj the past two weeks. Yeah. We visited two weeks in a row – both on Tuesdays in order to get the $15.99 lunch deal. The AYCE lunch option at Taegukgi Korean BBQ House normally costs $19.99 so the $4 savings on Tuesdays is a nice (almost) 20% savings.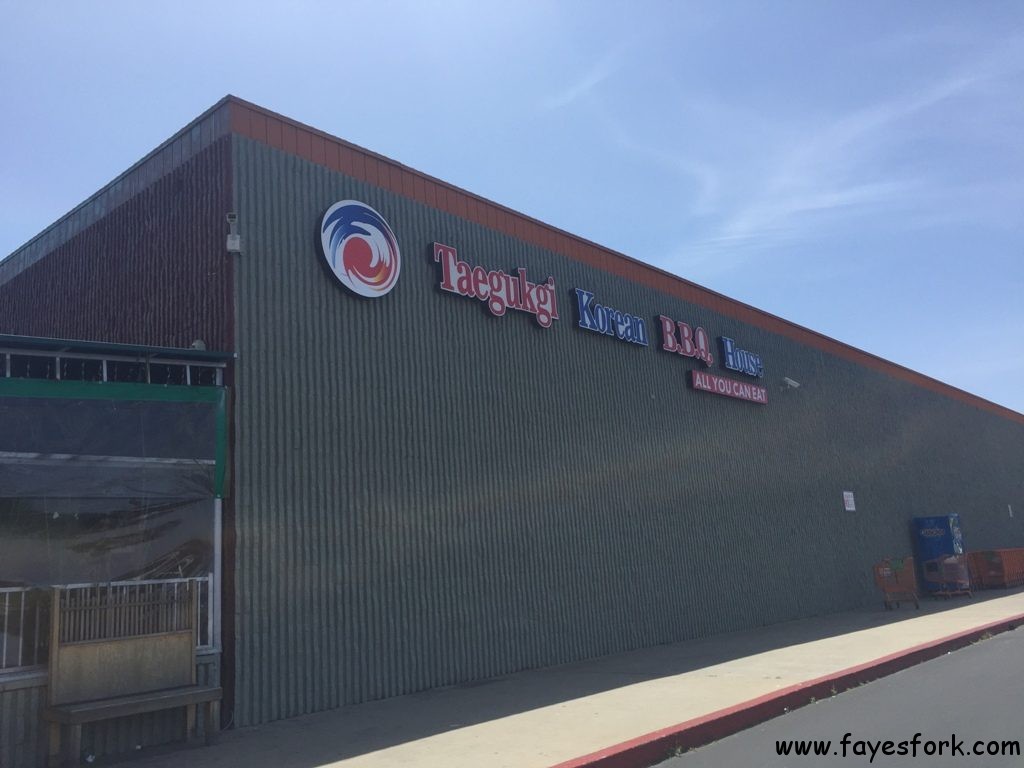 Taegukgi Korean BBQ House is located to the left of Zion Market.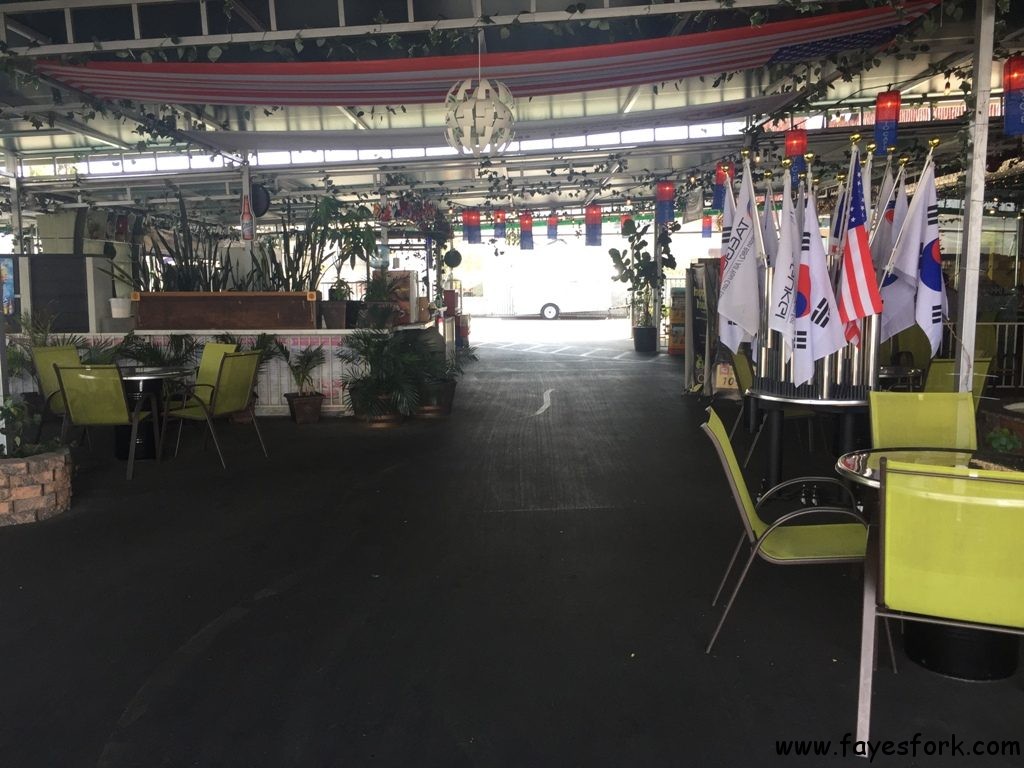 Their outdoor patio is stuffy and feels like a greenhouse. Cdj said the patio is packed when the restaurant is busy.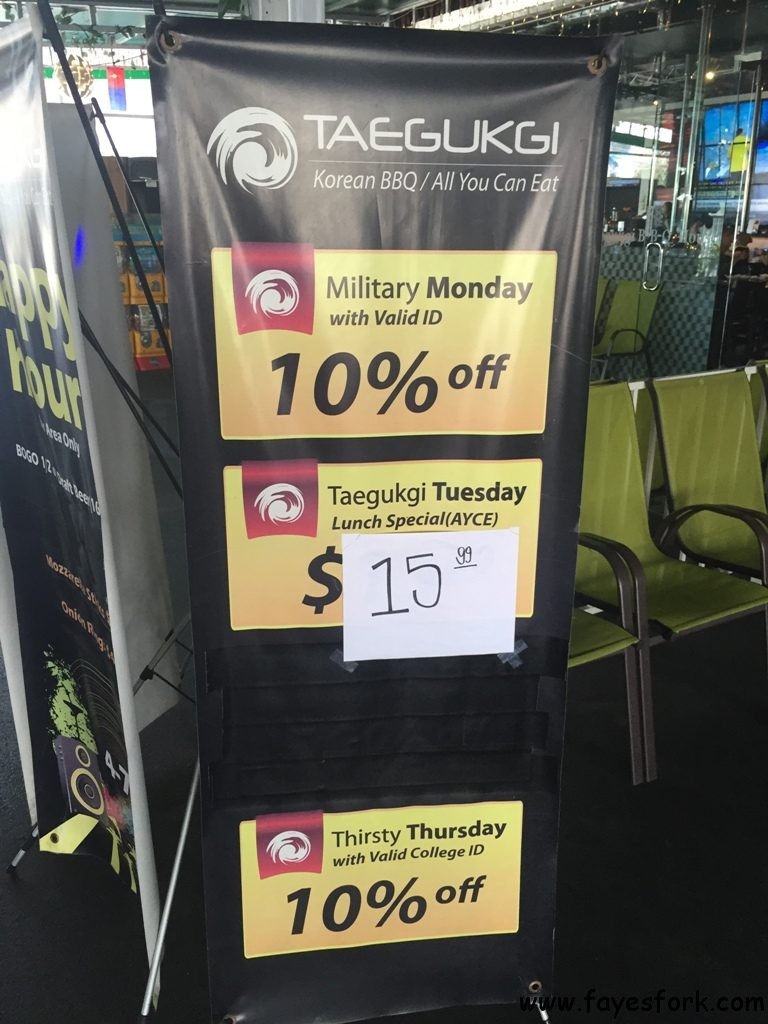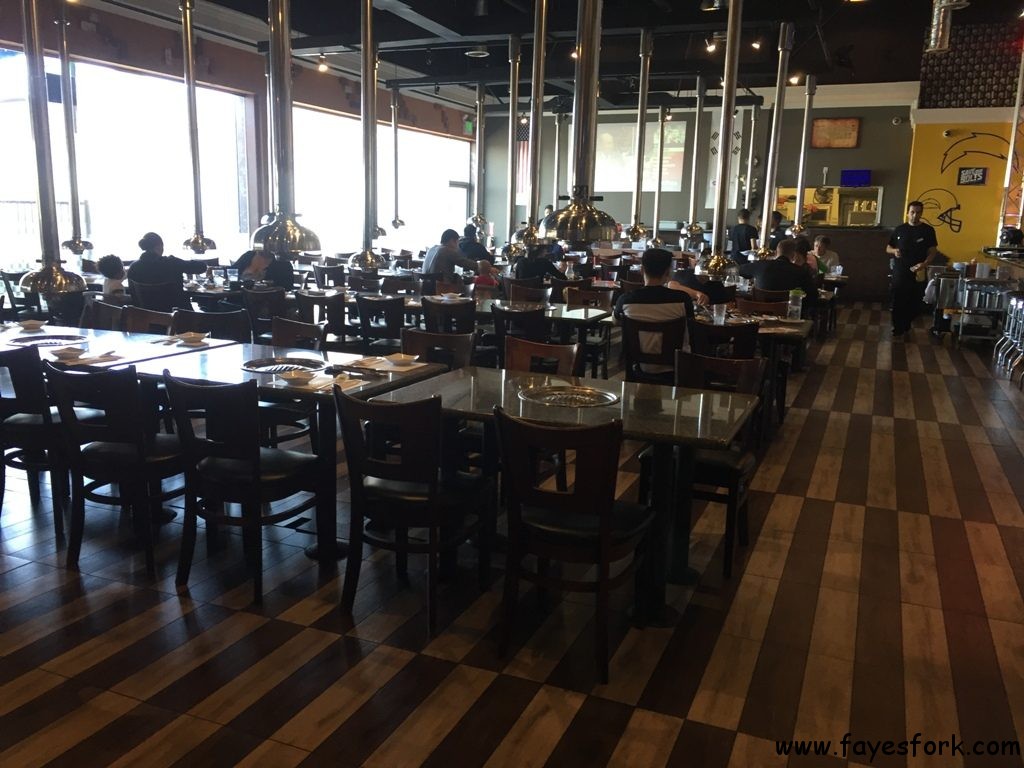 Their indoor seating is massive. The largest we have ever seen. It felt like a warehouse which wasn't bad as it felt open and the a/c was blasting. Two good traits when you're eating Kbbq.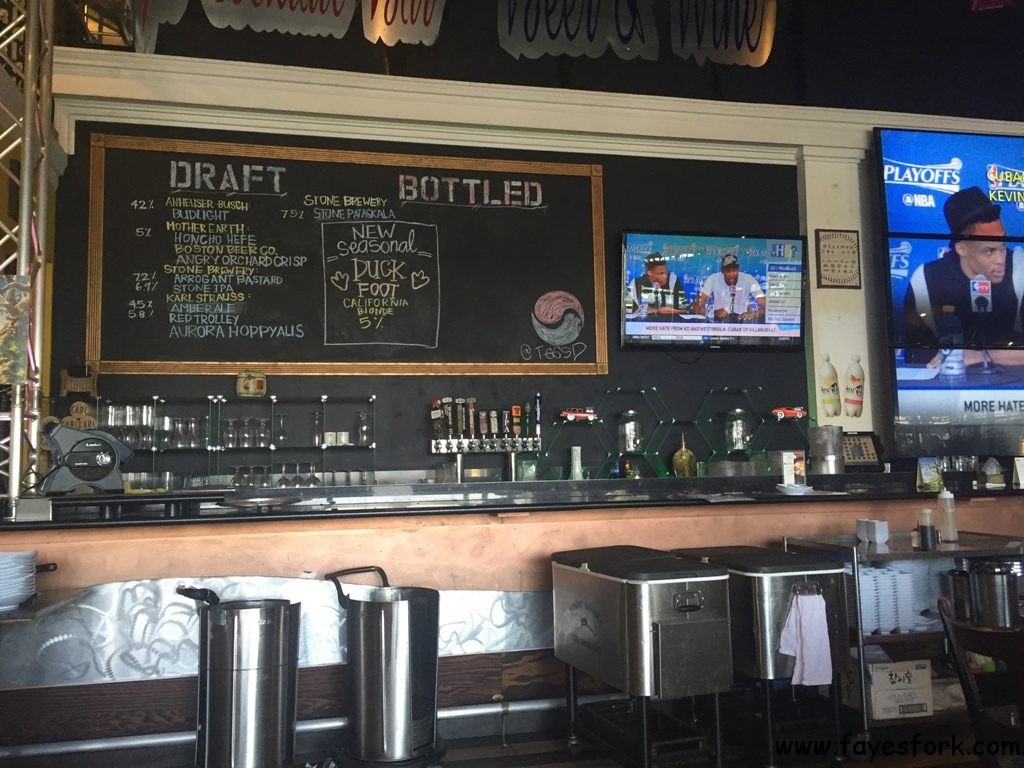 There are plenty of tvs playing sports in the background. We liked the laid back feel about this restaurant.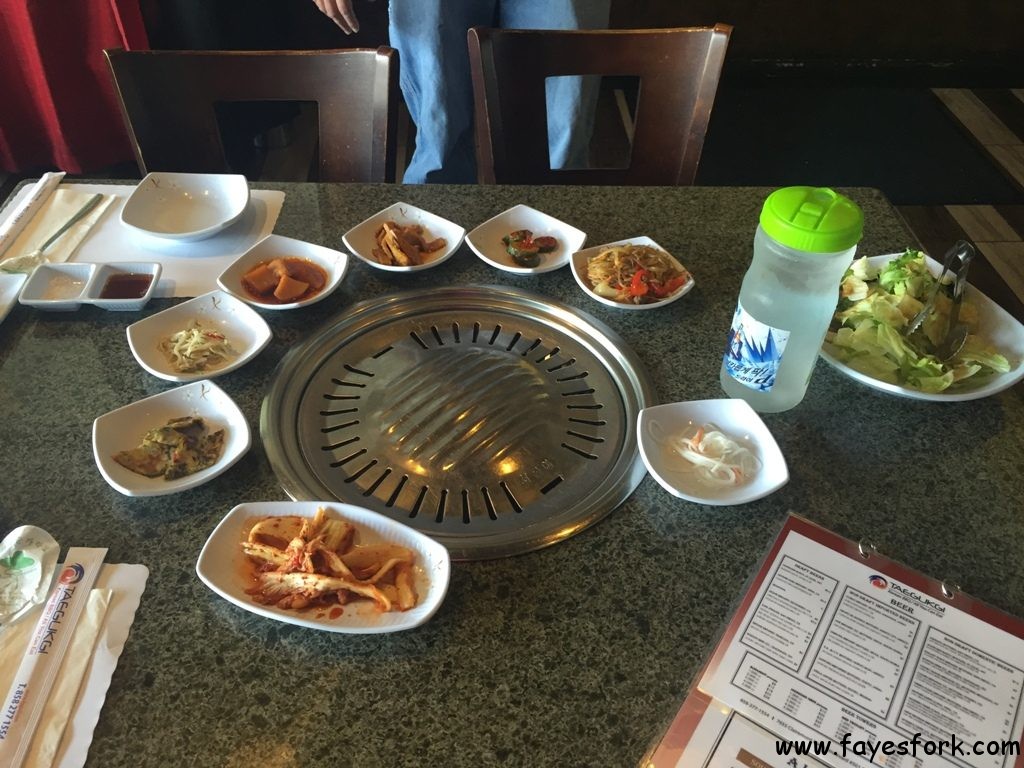 Each table is already set with complimentary banchan by the time you are seated. There's even a bottle of ice water ready to be poured.
The banchan included kimchi, Korean pancake, fish cake, japchae (Korean noodles), cucumbers, bean sprouts, stewed potatoes.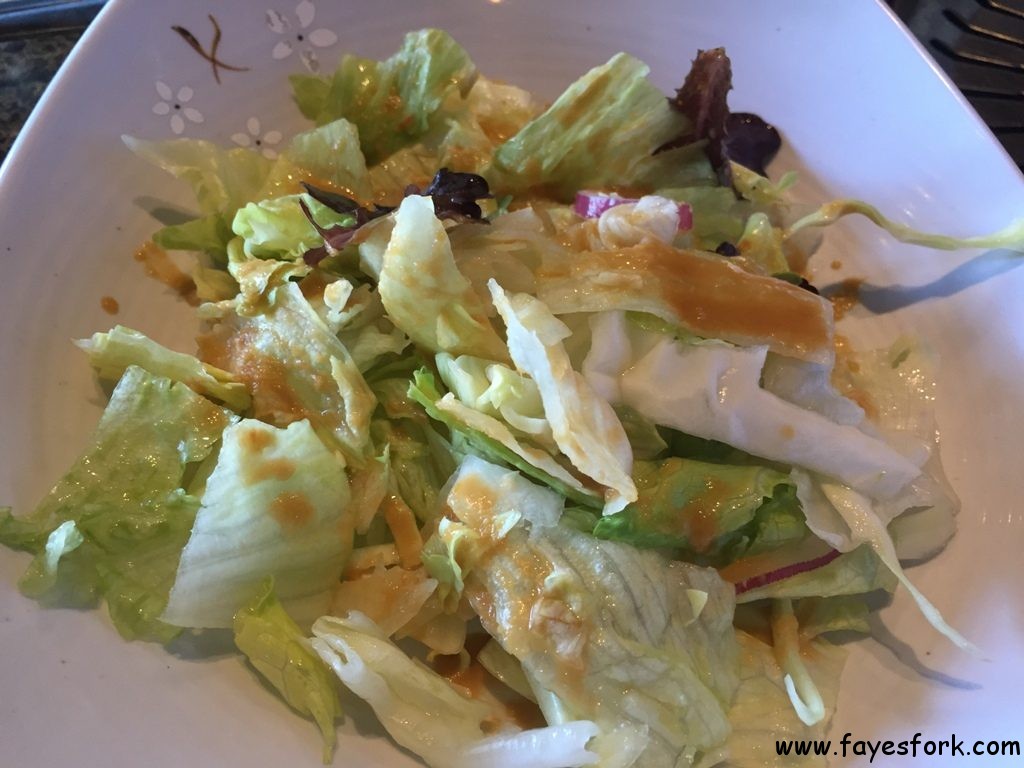 You also get a hefty serving of crisp salad with ginger dressing.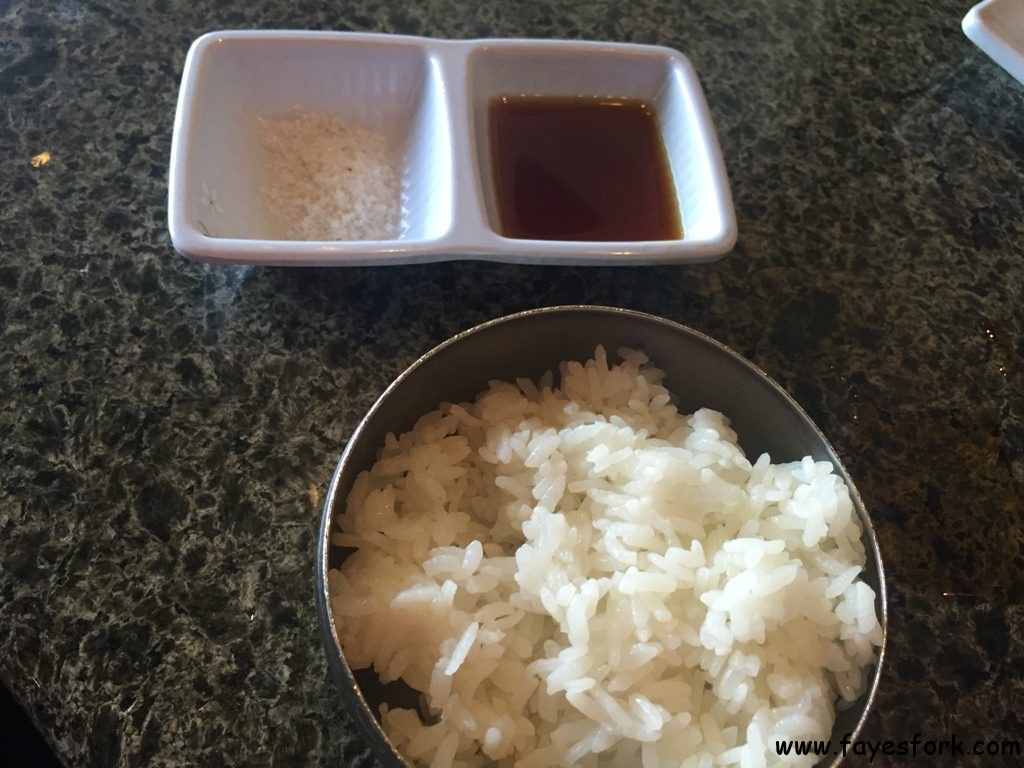 They give you sea salt and a sweet soy-bulgogi type of sauce for the bbq. There's also steamed rice.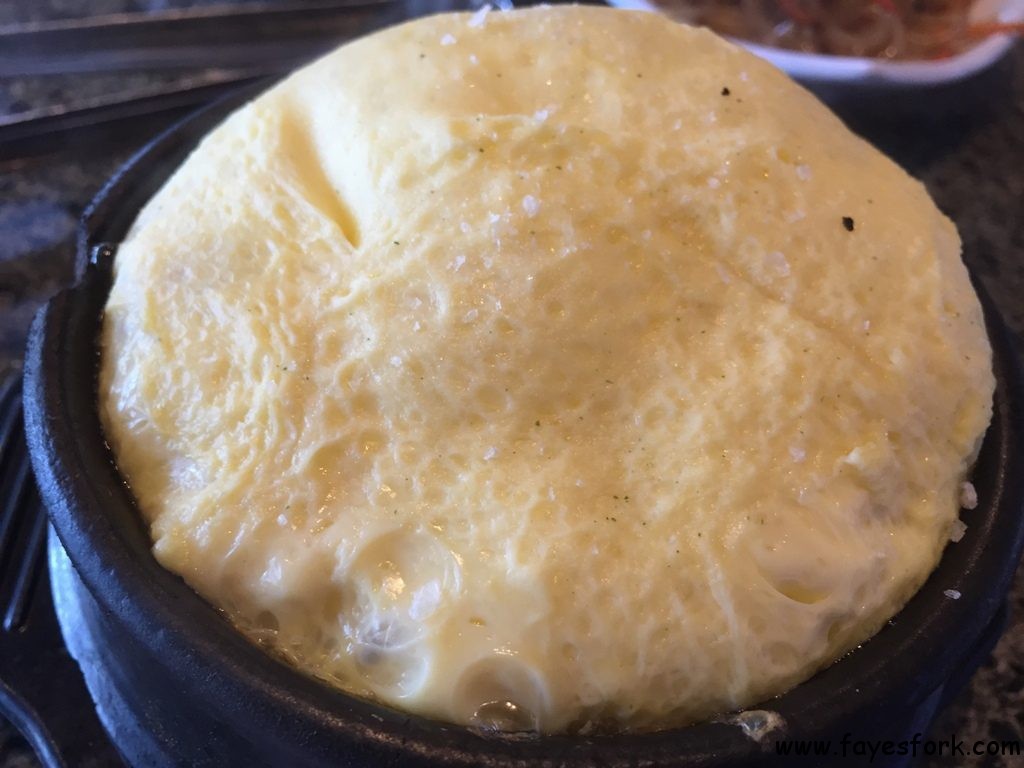 And behold. The Korean steamed egg (gaeran jim) is served right away to your table. They served it before we even ordered on our first visit. This is one of my favorite banchans now as I rarely saw this Korean steamed egg when I was younger. So seeing it now is a delight and treat for me. Plus, there doesn't seem to be many places in San Diego that offers this banchan with their AYCE options.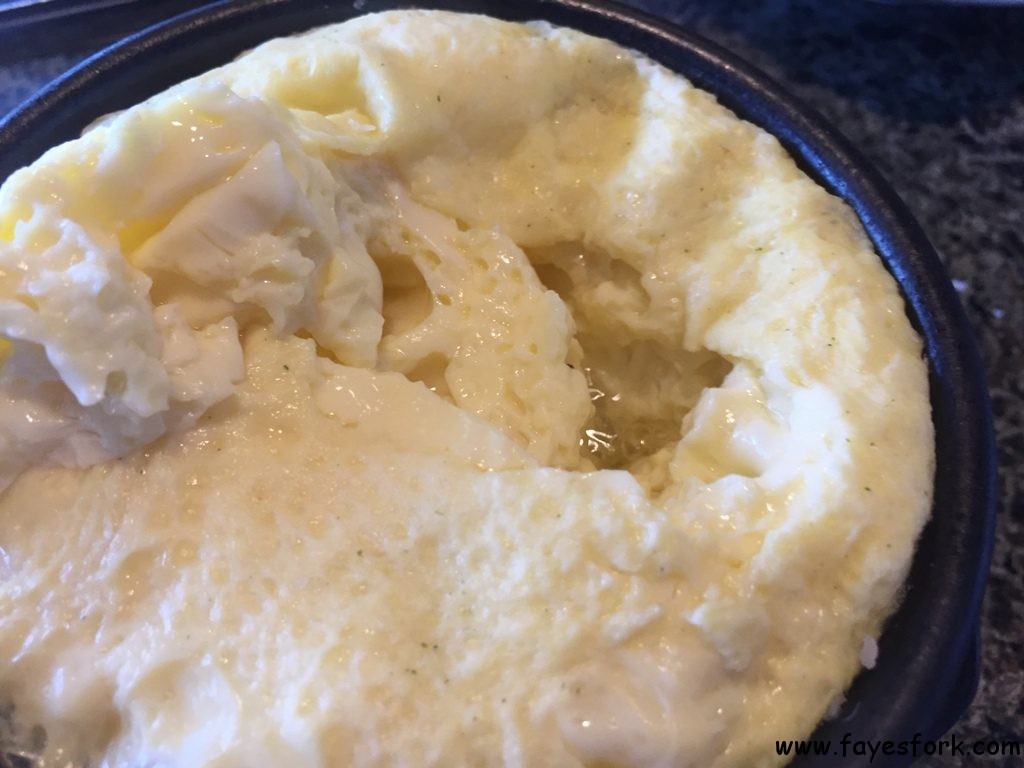 The Gaeran jim was fluffy and had some nice moisture content in this hot cauldron. Make sure to sprinkle some sea salt on top of the egg as the egg can taste a bit bland.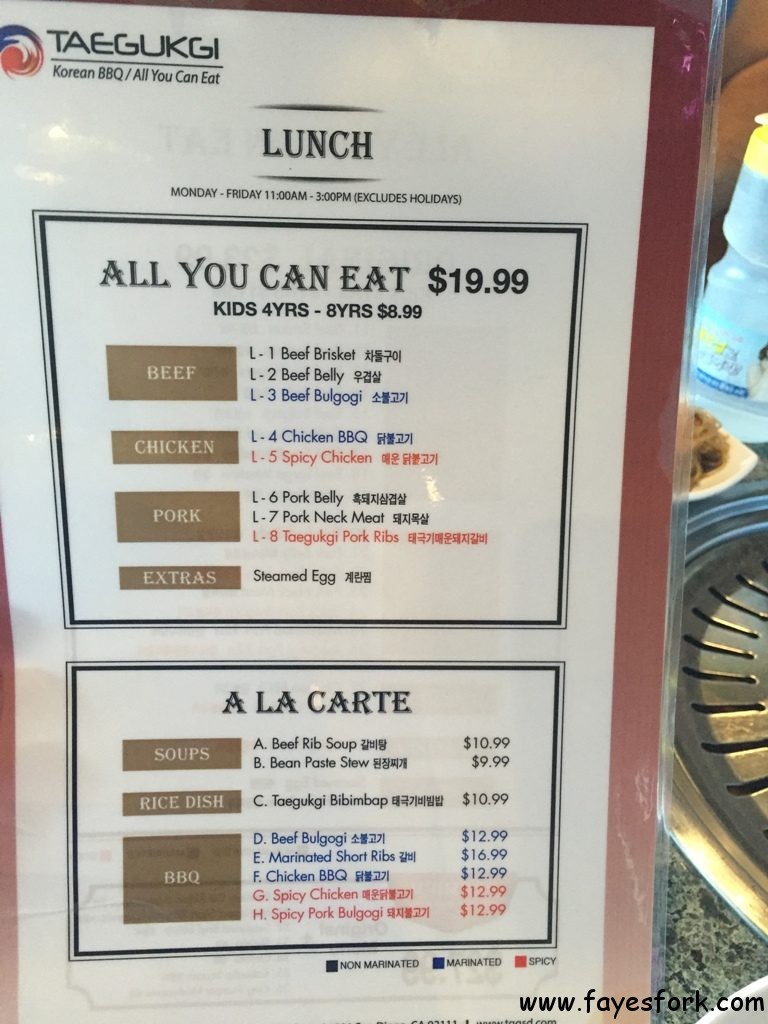 There are eight proteins you can choose from. You are able to order four at a time.
The brisket was sliced thinly and wasn't too fatty.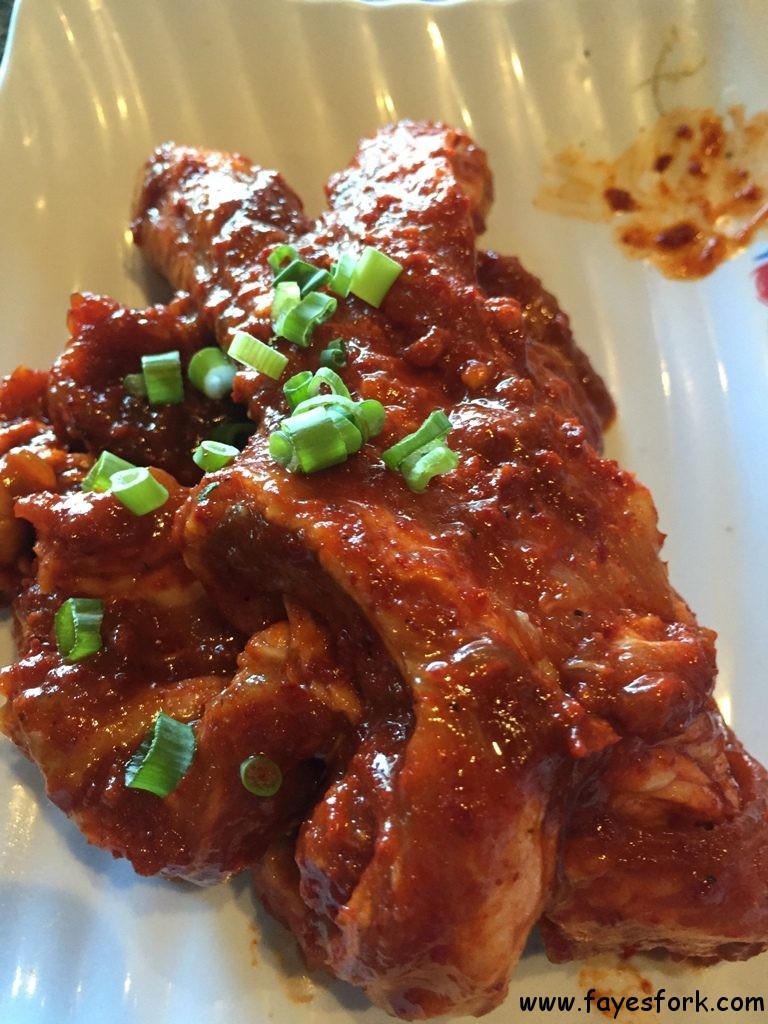 I remember reading about the ribs from Oh-Soyummy's post only a few weeks ago.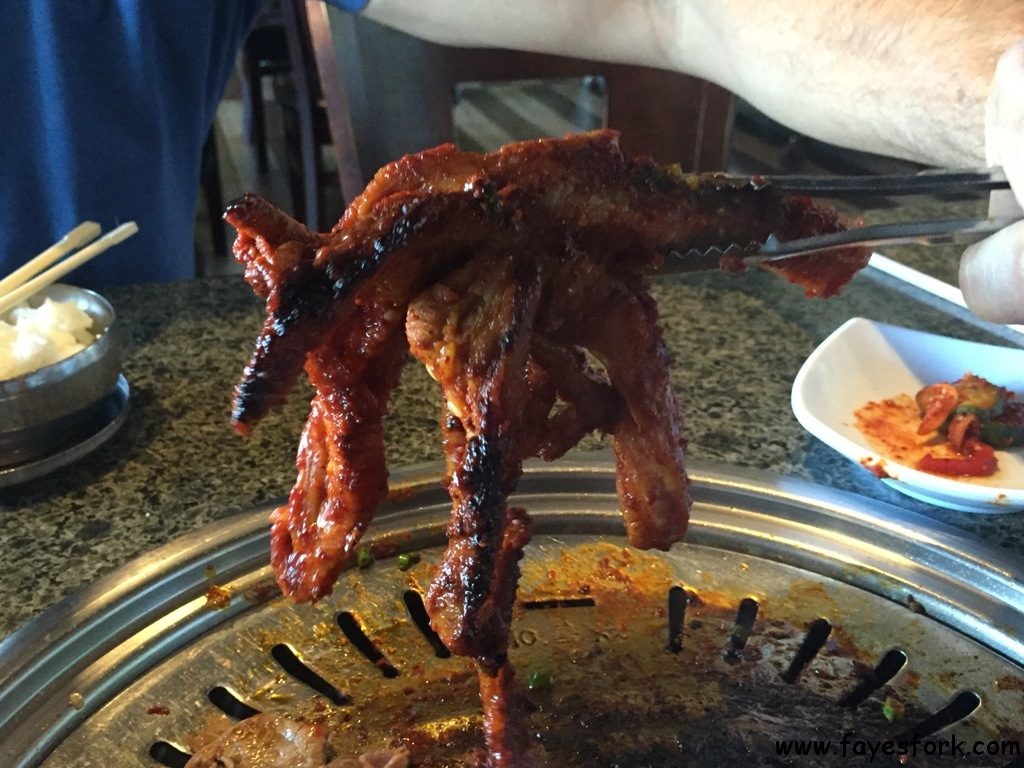 It was almost one piece of rib with the meat cut into strips (while still attached to the bone). Here's Cdj holding the octopus pork rib for documentation.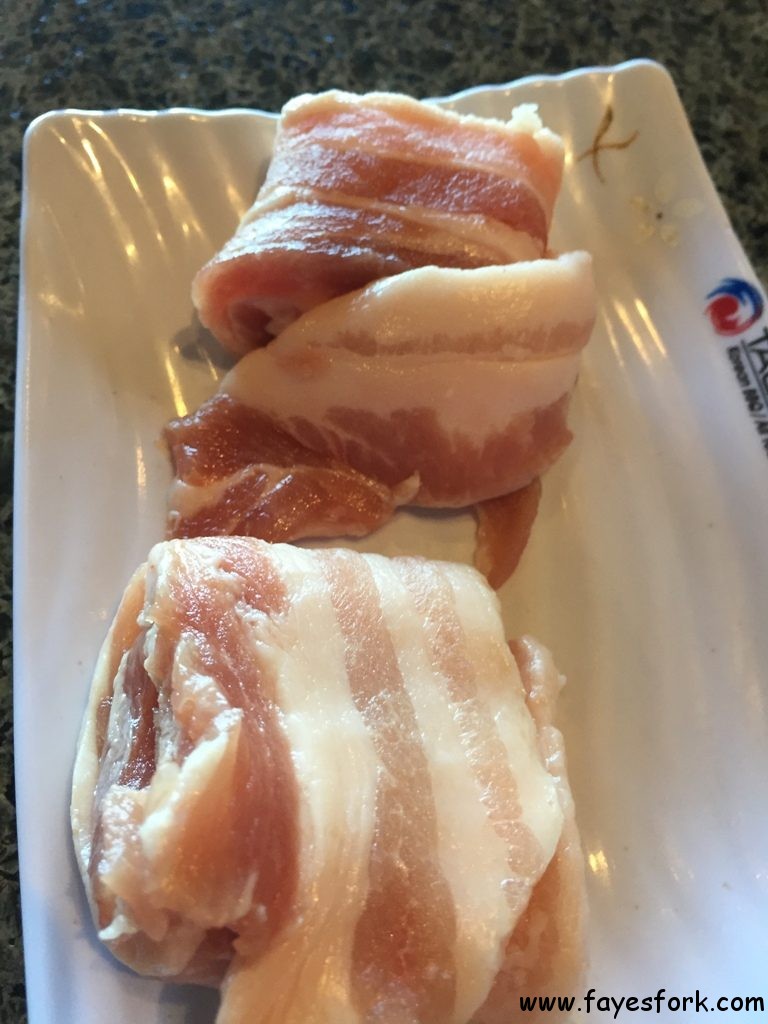 The pork belly tastes like thick uncured bacon.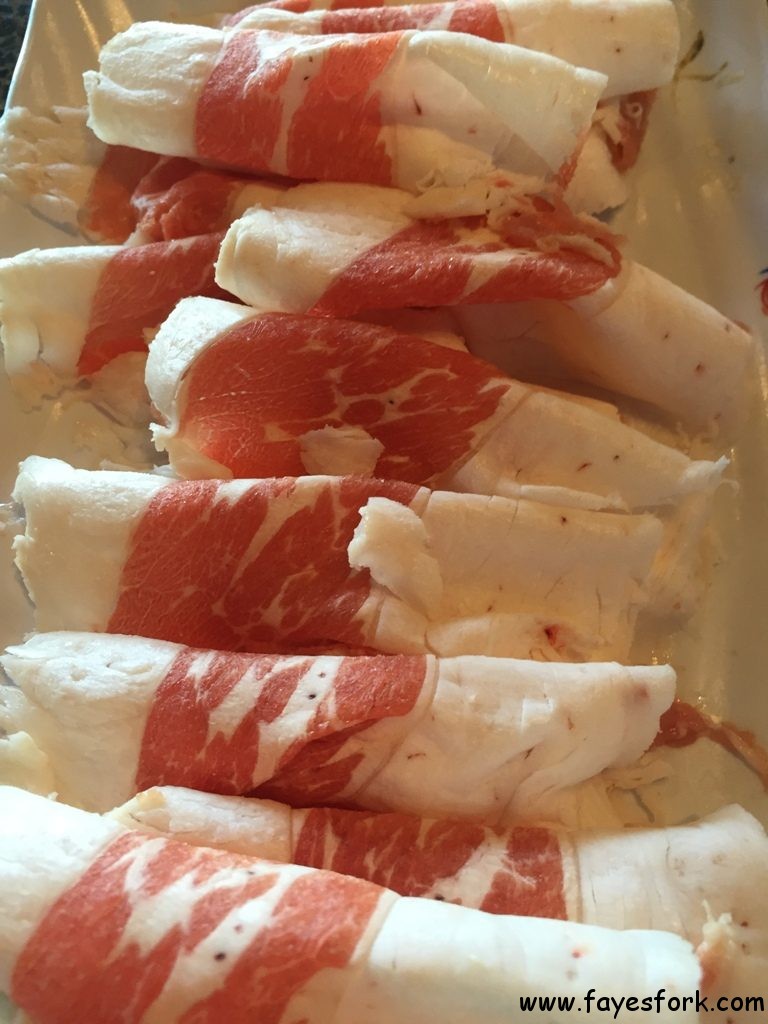 I've said this before but this food blogger isn't scared of fat on any protein. Well, a decent amount of fat, not an abundant amount of fat I should say. I haven't encountered beef belly at an AYCE before so it was fun seeing this on the menu here at Taegukgi Korean BBQ house. The beef belly had a 50% fat and 50% meat ratio to the slices that day.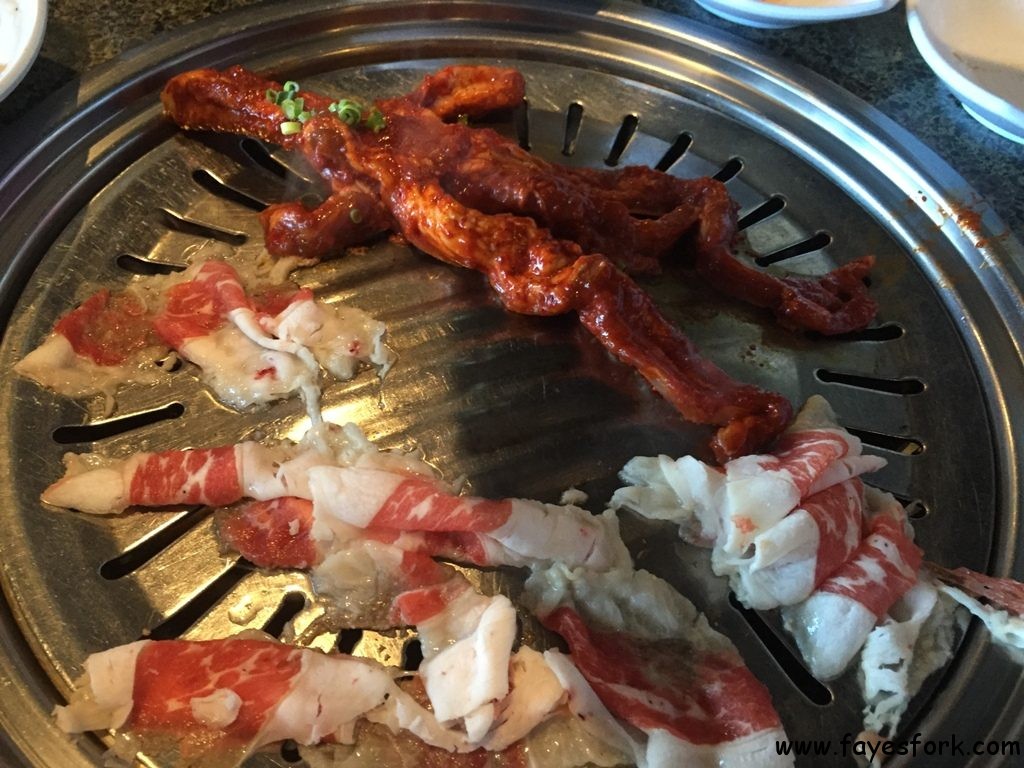 The servers adjust the temperature of the grill. Often times the heat setting felt low as it took some time to grill the meats. BUT, this may also have been because the servers changed out our grills quite a bit (I think it was three times on our first visit). They were incredibly attentive to the dirty charred grills.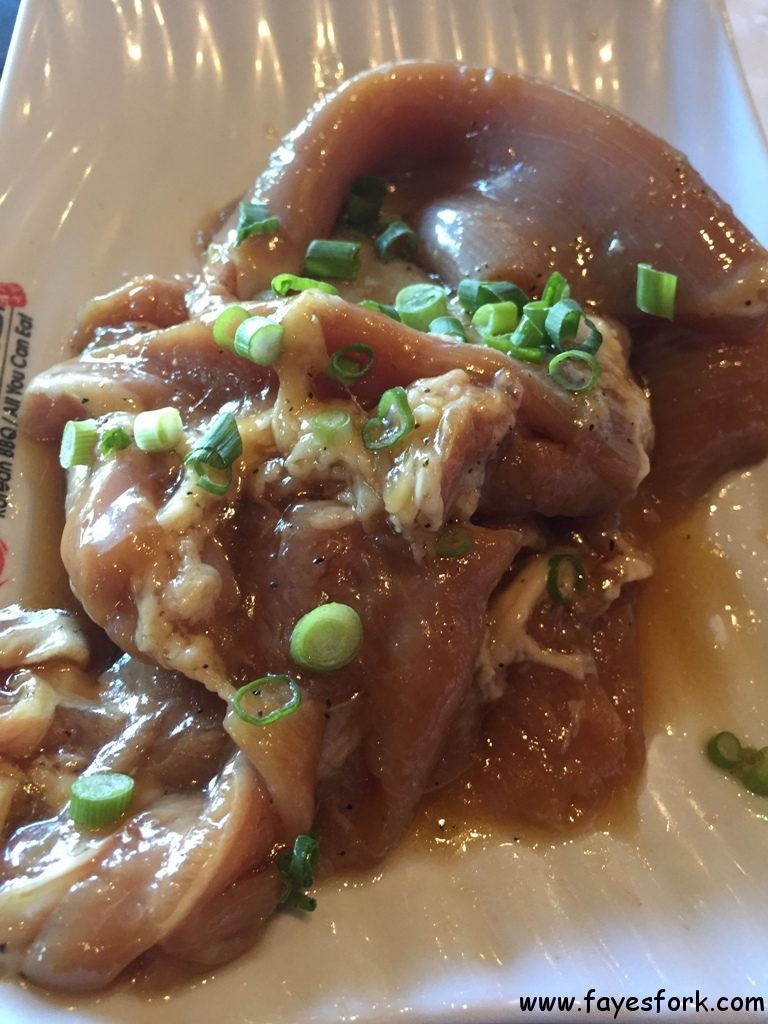 The dark meat chicken had a nice sweet marinade. Keep in mind that you can request 1/2 an order of a protein which we did here. We were pretty full at this point and the grill wasn't getting hot enough so this chicken wasn't all that great towards the end of the meal.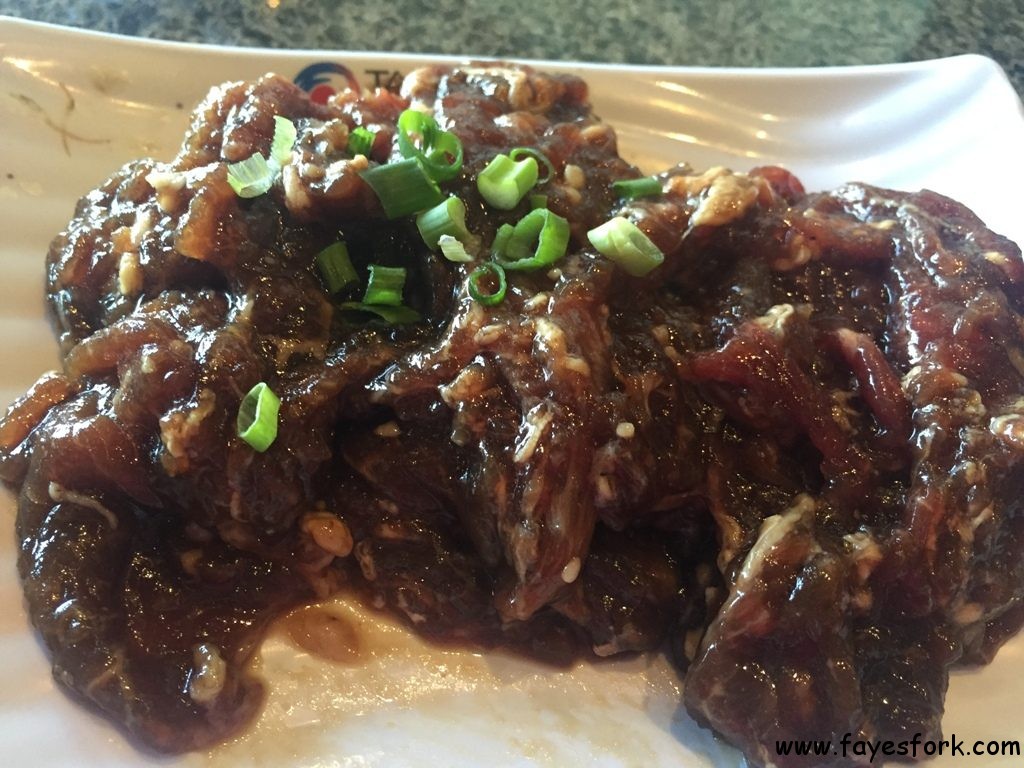 We ordered the beef bulgogi on our second visit. It has an intense sweet marinade which some people like. You can put the bulgogi in the center of the grill and let the marinade sizzle down to the rest of the proteins.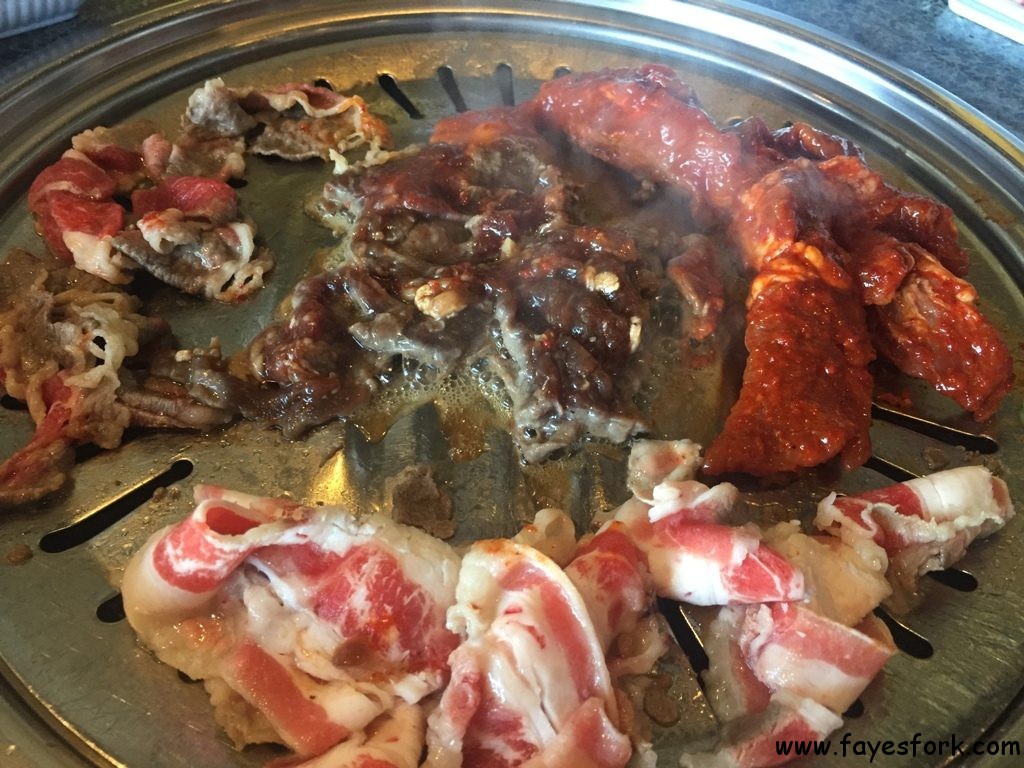 The bulgogi grills nicely as the sugar from the marinade produces a delicious char on the beef.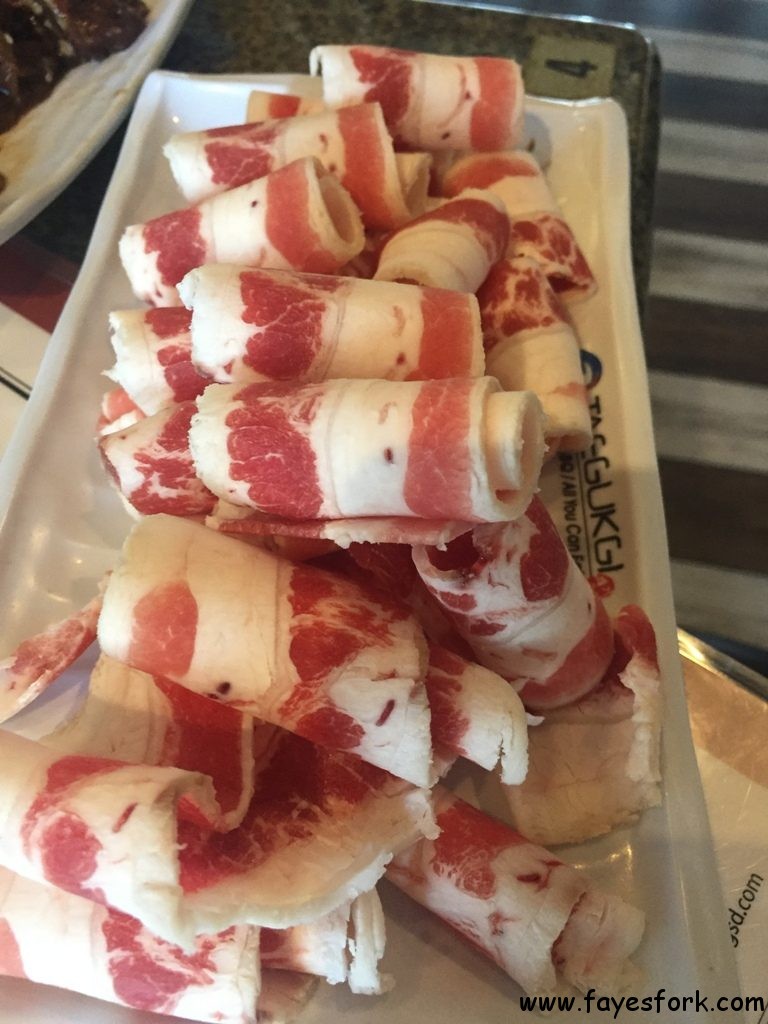 Here is the beef belly on the second visit. See how fatty the slices are? This belly is heavy to eat after a while from all the fat.
Service was efficient and thoughtful on both visits. We particularly liked Zach as he was helpful and always asked if we wanted more of anything. Cdj had to leave but there was still food on the grill (remember how the grill was too low which resulted in uber slow cooking times). He asked for the check but Zach politely told him he would bring us the check once we finish the food on the grill (*cough cough* – his way of saying 'you have to finish all that's on the grill or I'm going to have to charge' you kinda cough).
We would absolutely come back for their Tuesday AYCE lunch special. Taegukgi is a step above Roadem BBQ (even though Roadem's $9.99 AYCE lunch special is convenient). The ambiance and vibe of Taegukgi is much more engaging and fun. We've never had more than a five minute wait when we visited Tuesdays for lunch but I heard weekends get crowded so be mindful of that. Regardless, their $15.99 Tuesday lunch special was worth every penny and we're happy to have finally visited Taegukgi Korean BBQ house.
TAEGUKGI KOREAN BBQ HOUSE
7655 Clairemont Mesa Blvd
Ste 501
San Diego, CA 92111
Phone number(858) 277-1554