Grilled meats are a necessity after a long hike at Torrey Pines. They just are. Friends think beer is more of a necessity but that's why they're outta shape. Kabob Lounge is located on El Camino Real in the same building as California Bank and Trust. They're also next door to Ken Sushi Workshop which I've always wanted to try but get scared of going broke eating there.  The restaurant wasn't that busy the weekend we visited so there was plenty of parking.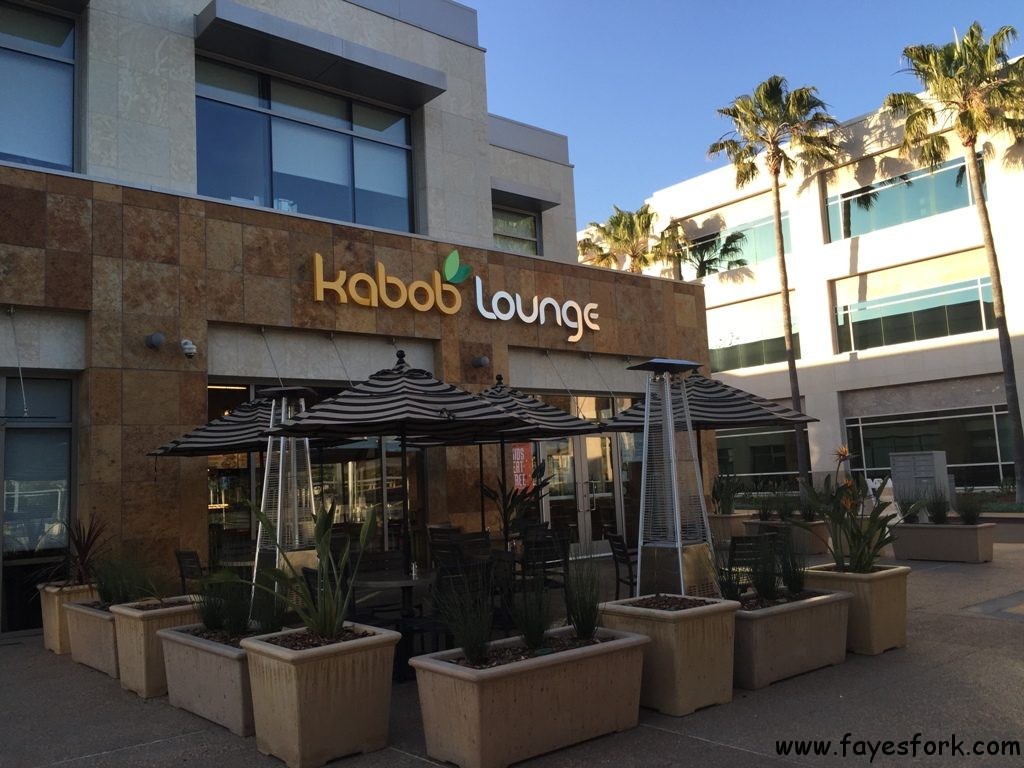 Kabob Lounge can be tough to find as they're tucked away in this business center. Look the Ruth's Chris Steakhouse across the street if you need a reference point.
They have an outdoor patio with heaters. I liked the planters that enclosed the patio as it made the restaurant feel more separated from their neighbors.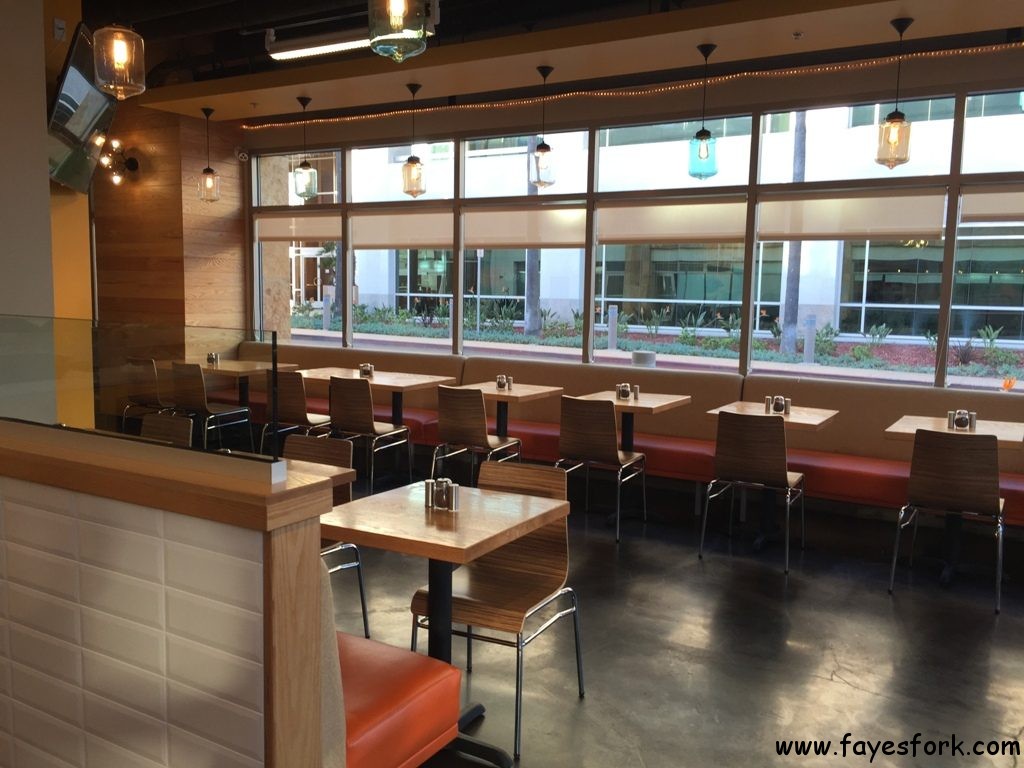 The interior was clean and nicely air conditioned.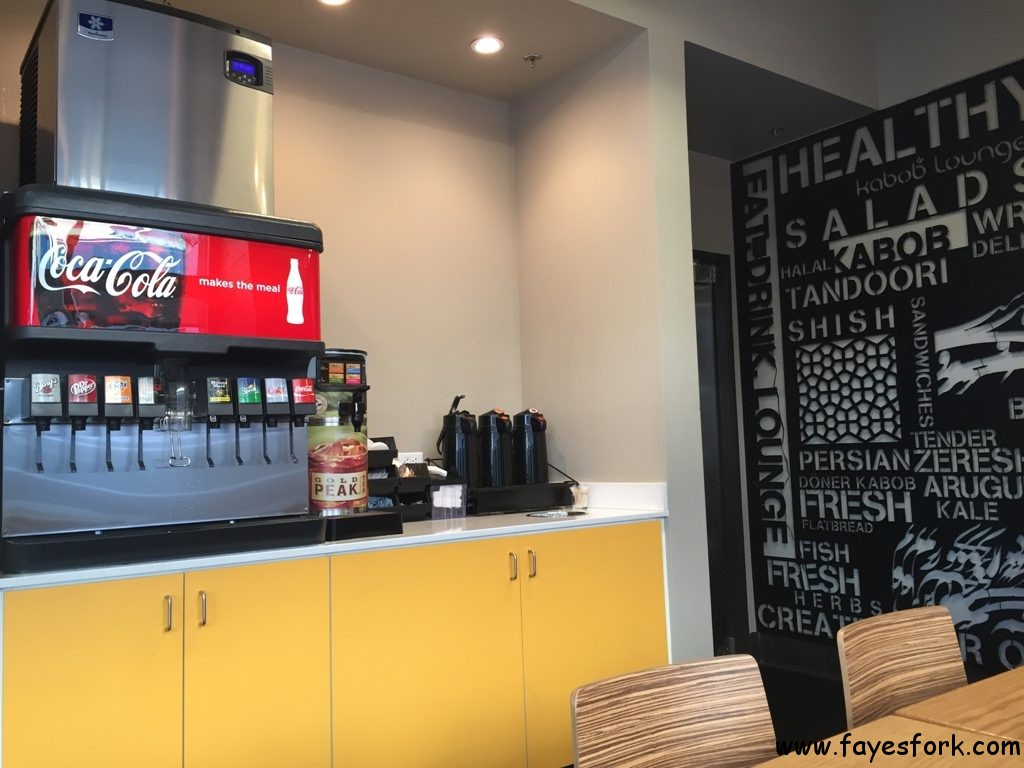 They have a self service soda fountain towards the back of the restaurant.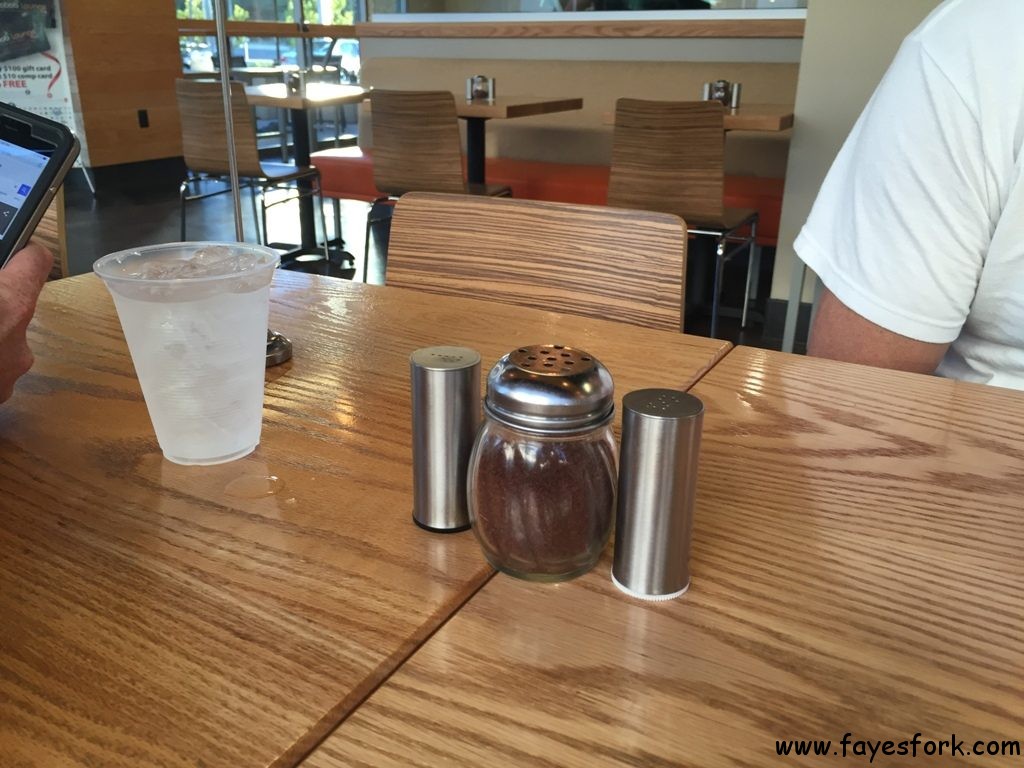 You order and pay at the cashier. They give you a number to put on your table and bring the food to you when it's ready.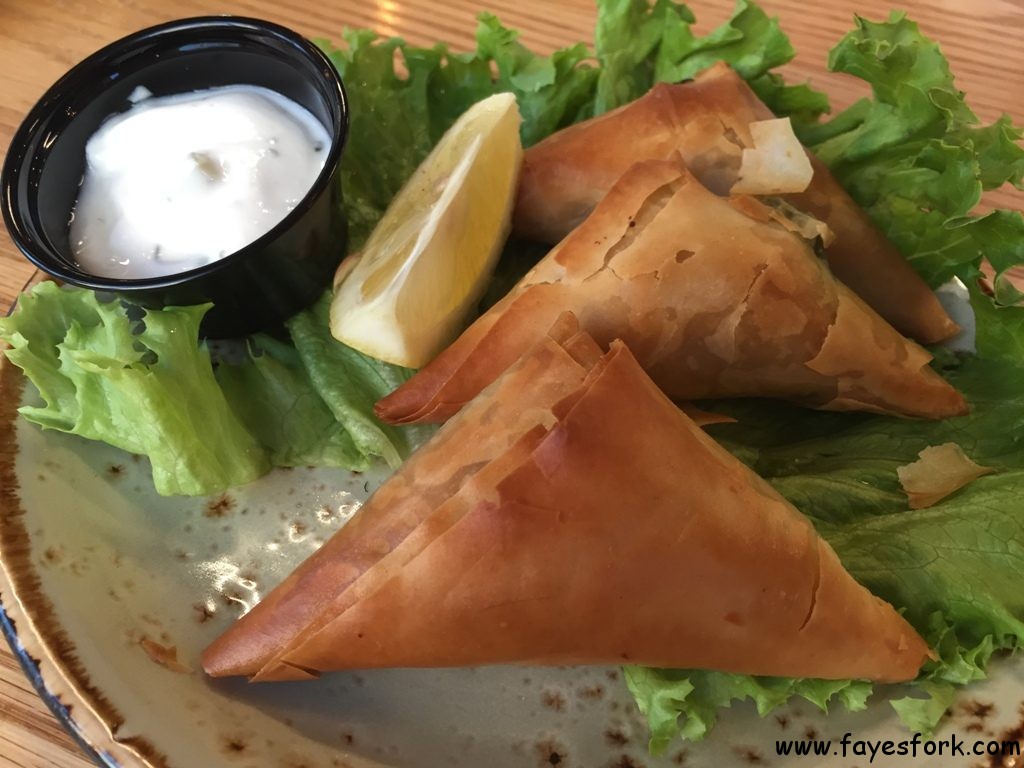 Handcrafted spinach pie, onions with feta cheese
The spanakopita tasted freshly fried as they arrived to the table piping hot. We had a coupon for a free appetizer (with purchase of another appetizer) so this was our choice for the freebie.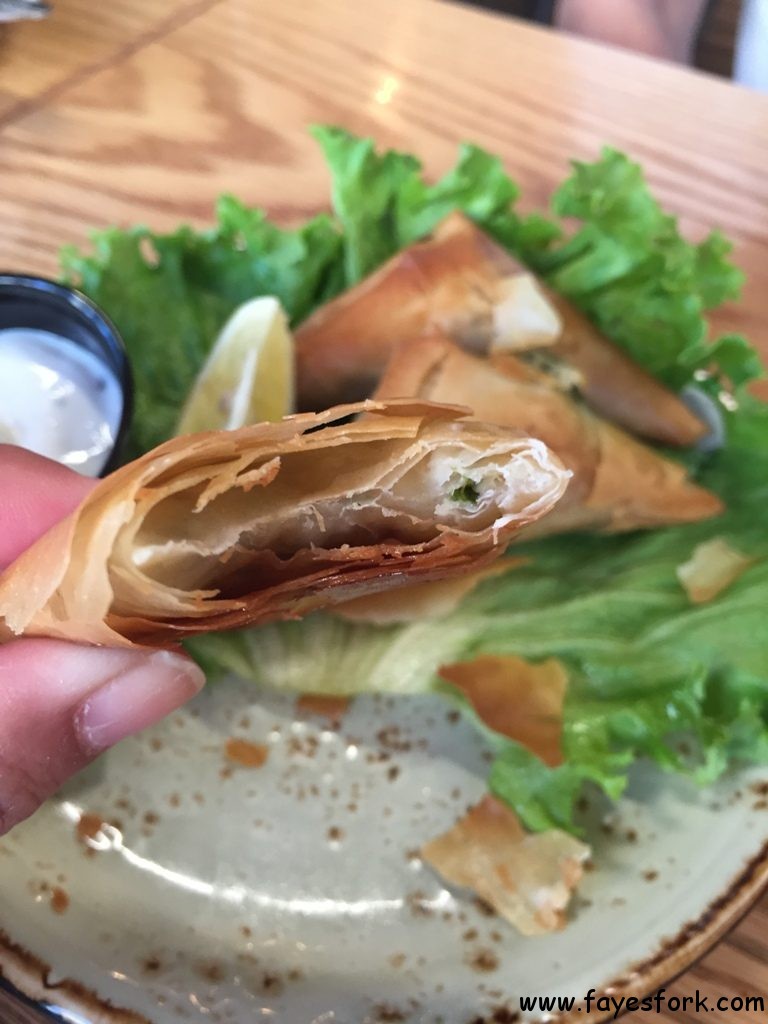 I can't remember much taste of the spinach filling but the crunch was fantastic.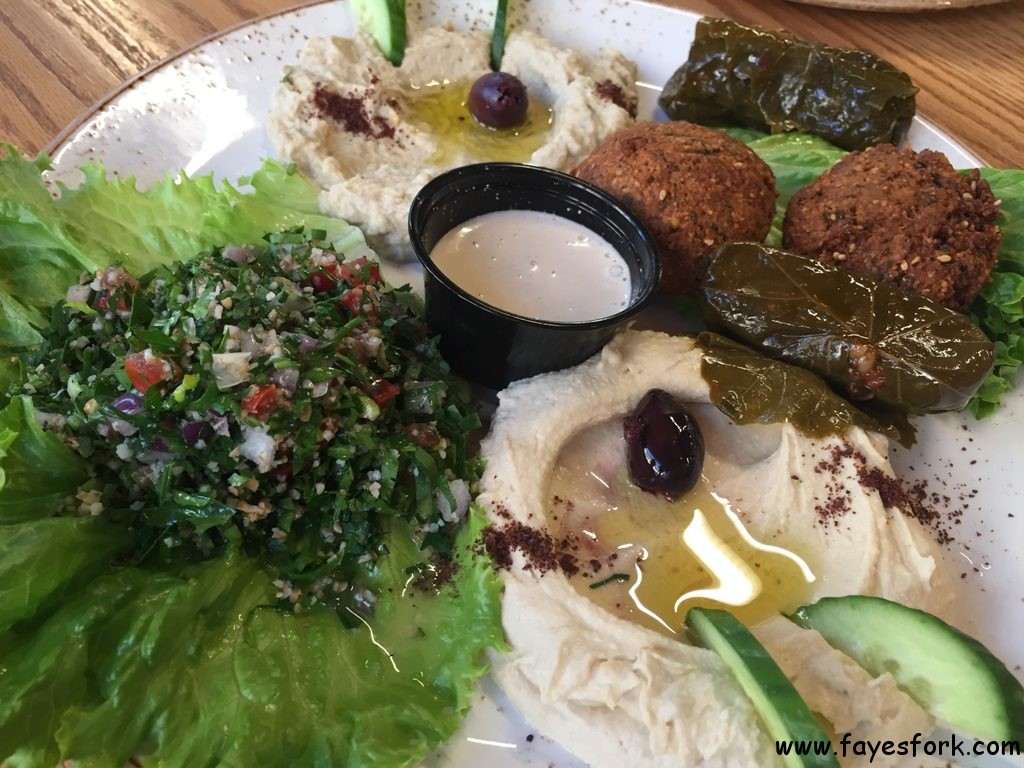 A combination of Baba Ghanouj, Hummus, Dolmades, Tabbouleh, and Falafel
This was a nice way to try out a variety of the appetizers here at Kabob Lounge. It's a fair price at $10 and the presentation is pretty. The baba ghanouj and hummus were both creamy but under seasoned. They give you a small plate of pita which I don't think they make in house. The tabbouleh tasted bright and fresh.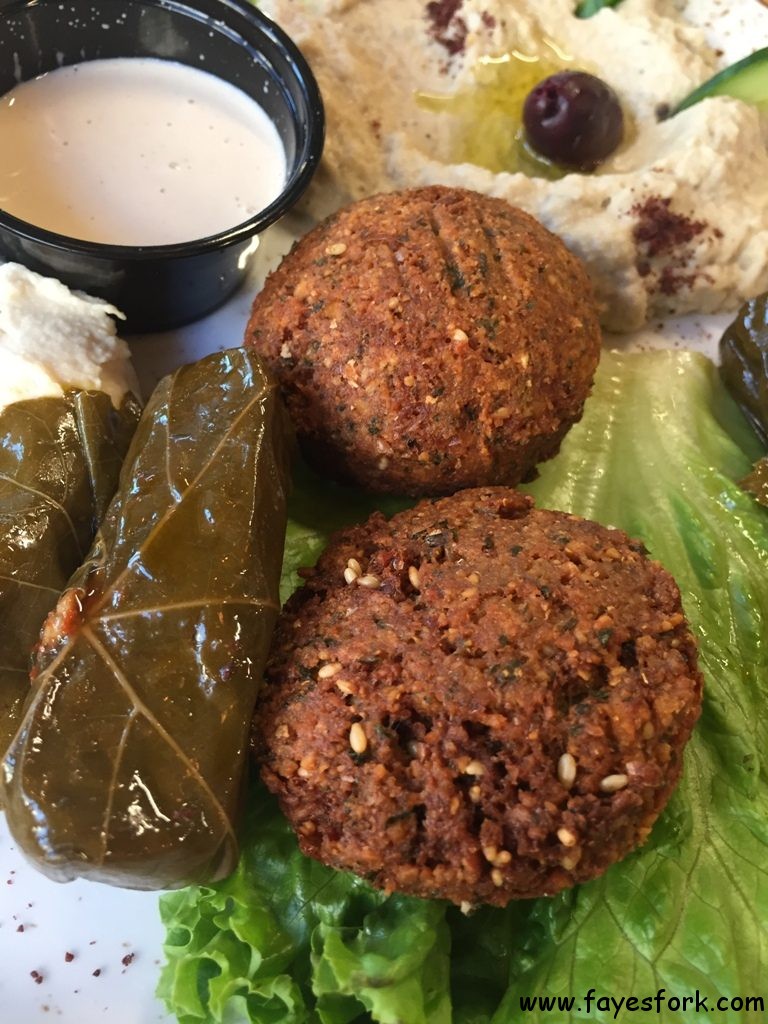 The two dolmades are filled with rice, tomatoes, onions, garlic. We didn't really like these because of the mushy texture but that's just us.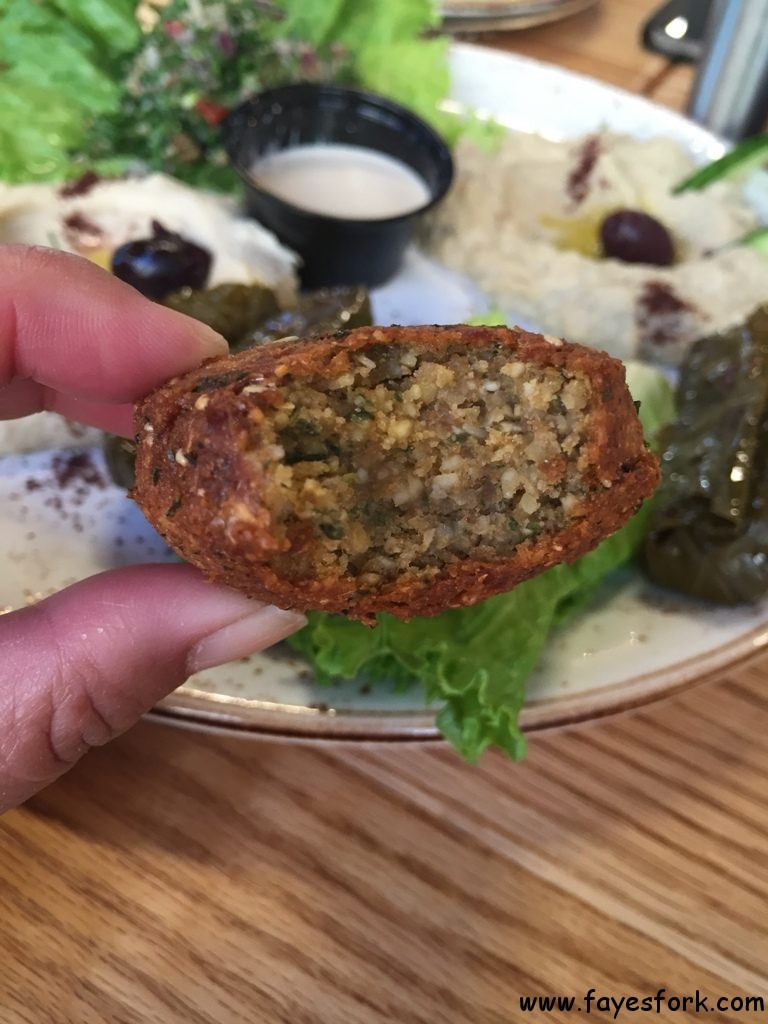 I have been on a falafel binge since our friend's 'Call Em How You Like Em Pita sandwich' Mediterranean party earlier this year.  The falafels here are dense and hearty. They appeared to be fried a tad bit long as the falafels tasted dry.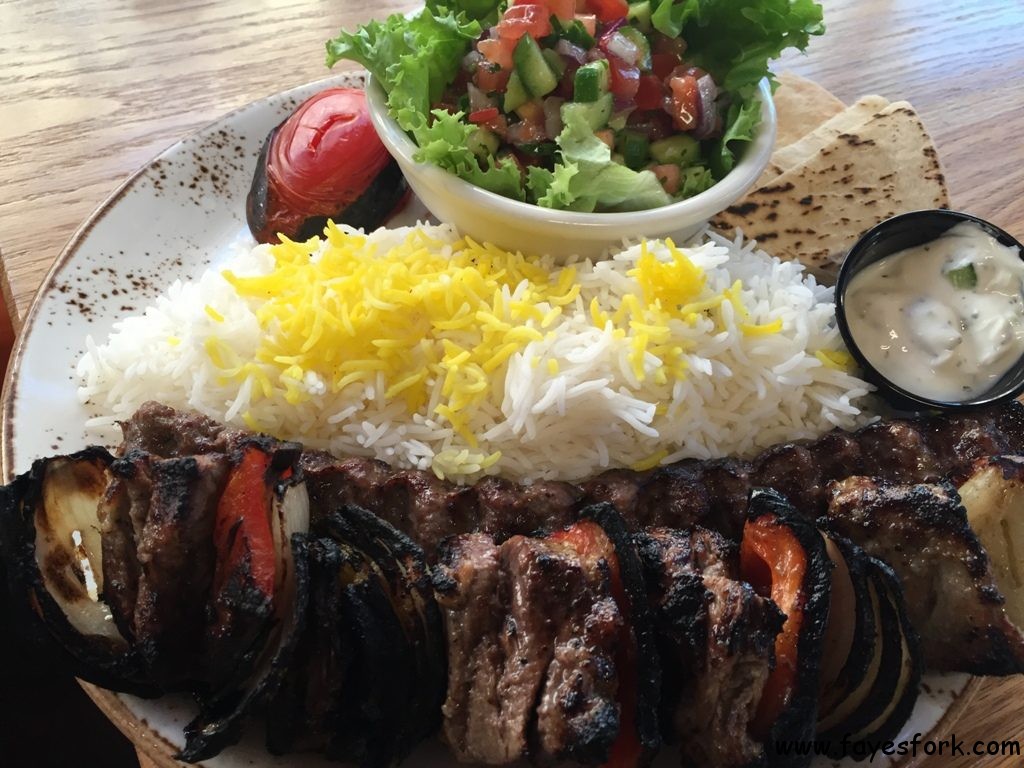 Beef Shish Kabob and Ground Sirloin Kabob
You can choose two sides for your combination plates. We opted for the basmati rice and the shirazi salad (+$1).
I originally thought $18.50 was a hefty price tag for a two skewer plate but was happy when we saw this large plate arrive to our table.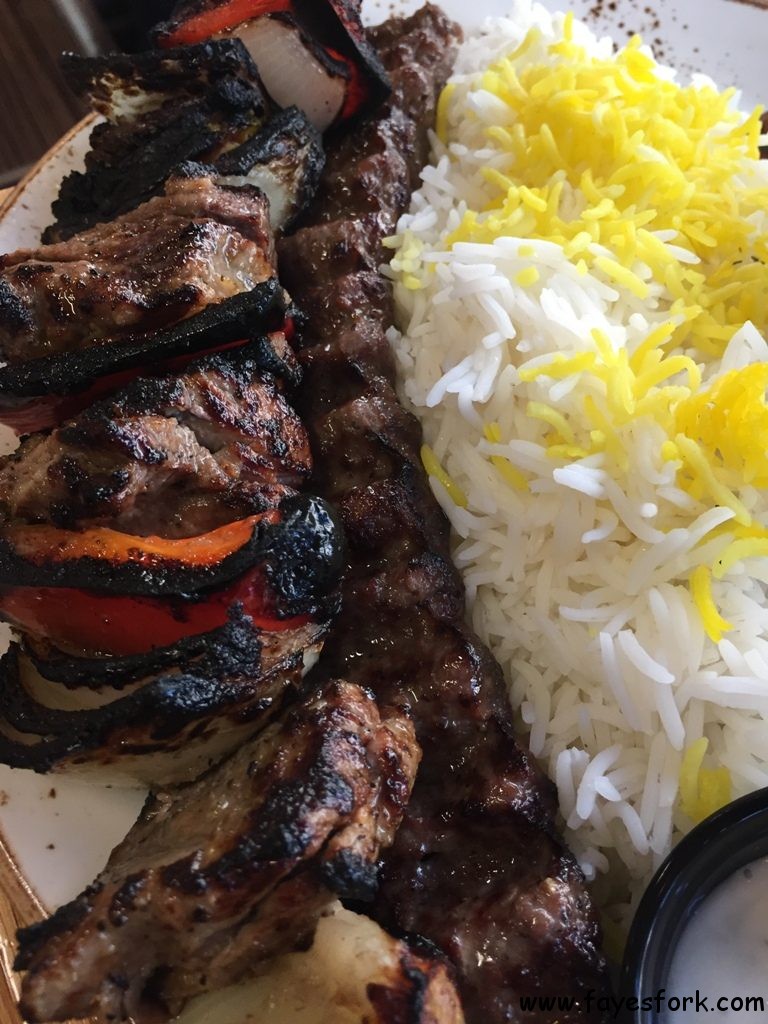 Here is a close up of the beef shish kabobs and the ground sirloin kabobs. Grilled onions and red bell peppers are also skewered with the beef shish kabobs (which is filet mignon according to the menu).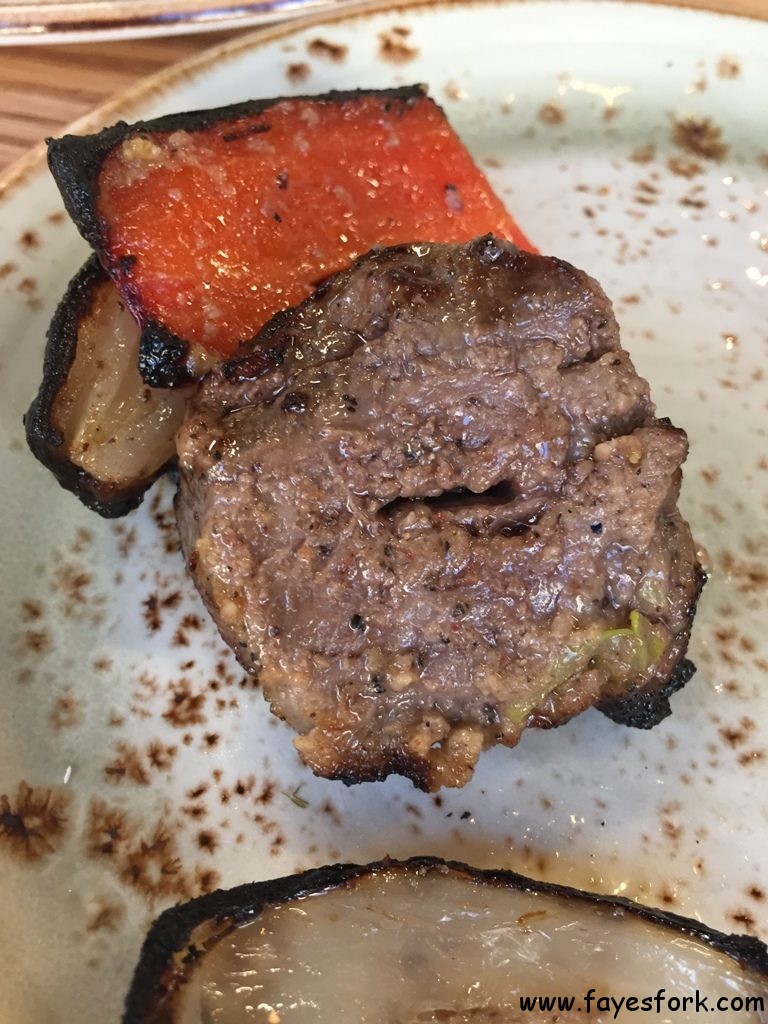 And goodness gracious – the filet was tender, juicy, and flavorful. I thought it would be dry since it was grilled well done but surprisingly the pieces of filet were anything but dry.  We couldn't get enough of this shish kabob. The ground sirlion was equally flavorful and moist but we all agreed the filet skewer was the star of the meal.
The restaurant got busier by the time we finished our dinner. I saw a few patrons picking up to go orders as well. I can see myself revisiting to order the beef shish kabob again and trying out more skewers from their menu.
KABOB LOUNGE
11375 El Camino Real
Ste 170
San Diego, CA 92130
(858) 720-6600