I'd like to think I'm going through a transformation of some sort. Sports used to be such a big part of my life and I'm determined to get back into it. Friends have helped me greatly with this (they know the bone this dog needs to have in order to get fixated again). I'll share more about that Friday. Anyway, I've gotten my butt back into working out and it sucks. Like S.U.C.K.S. But, it's working and I can tell you I've lost zero pounds. Kidding aside, going to the gym again has helped me and last Saturday was no exception. I was done with a muay thai class and decided to eat something healthy. I called Cdj and he suggested an AYCE Chinese buffet to completely negate what I just accomplished in class. So Seaside Buffet was what we decided on.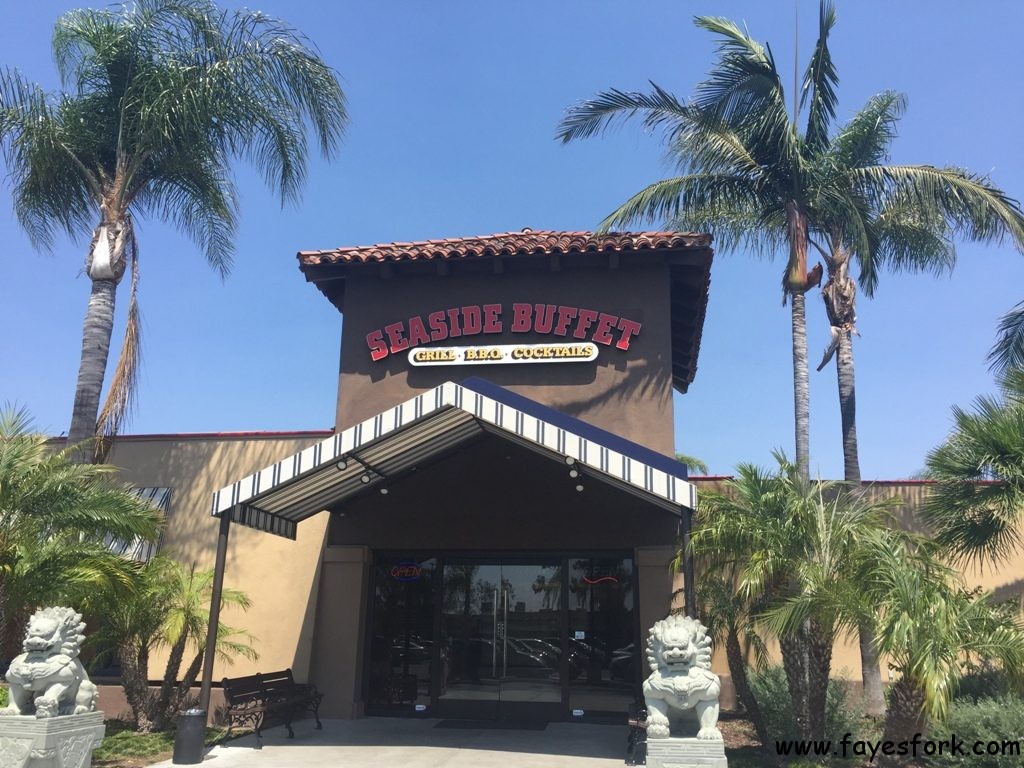 I didn't know the weekend prices but was shocked at the $19.88 price. The hostess said it's the same price all day (there's no lunch or dinner difference in prices). I knew there was no way I could eat $19.88 worth of food after a work out but Cdj wanted to try Seaside Buffet nonetheless. Soo from Hungry Ones visited earlier this year.
Seaside Buffet is huge. They have a wider selection than Savory Buffet just West of Miramar.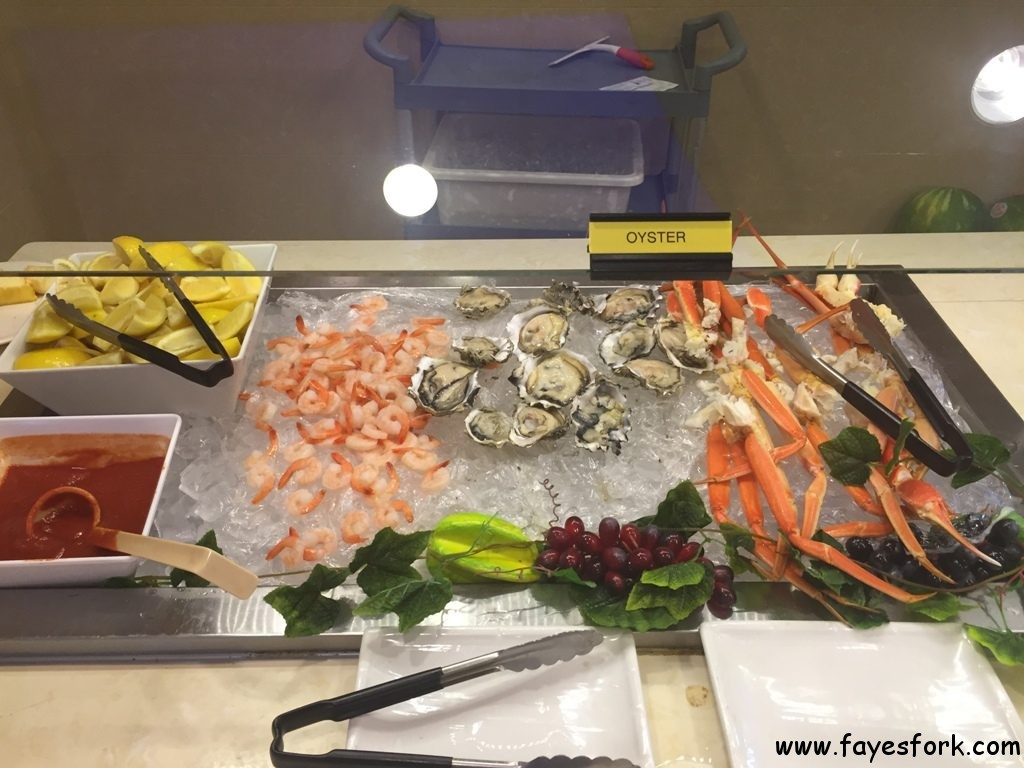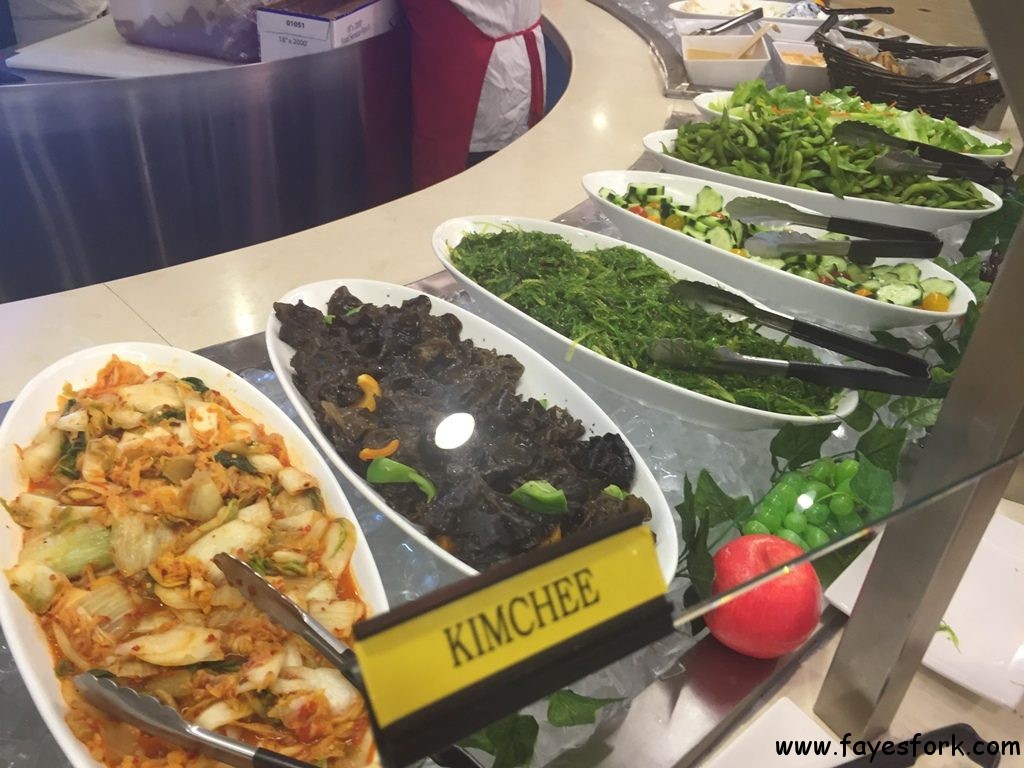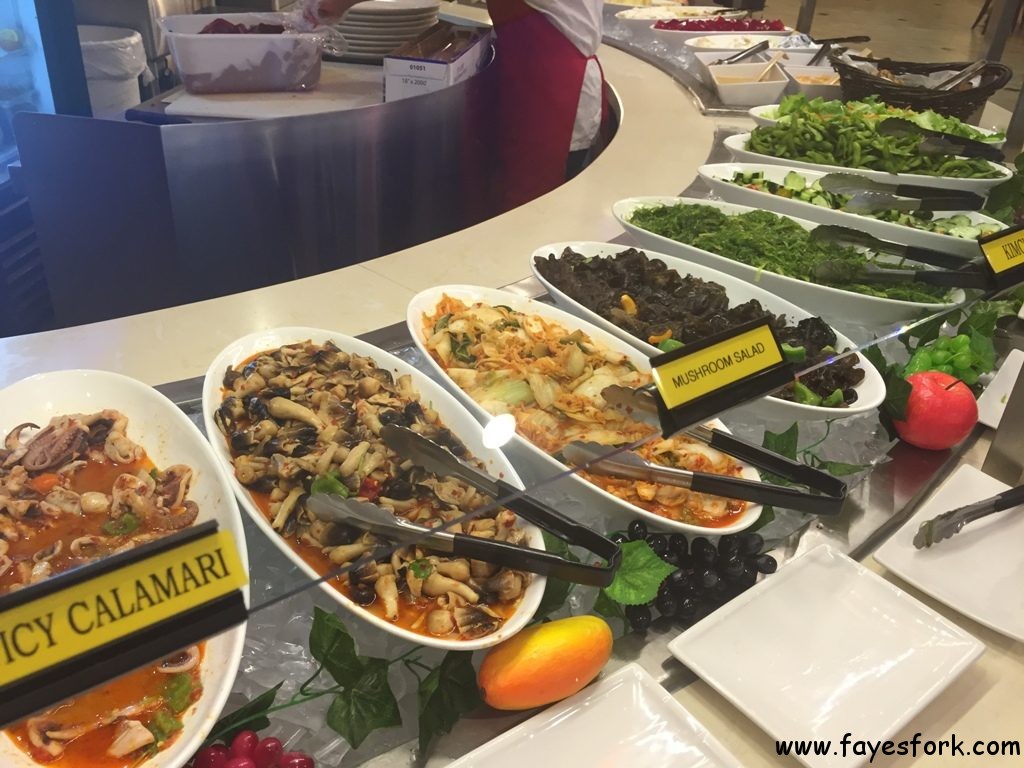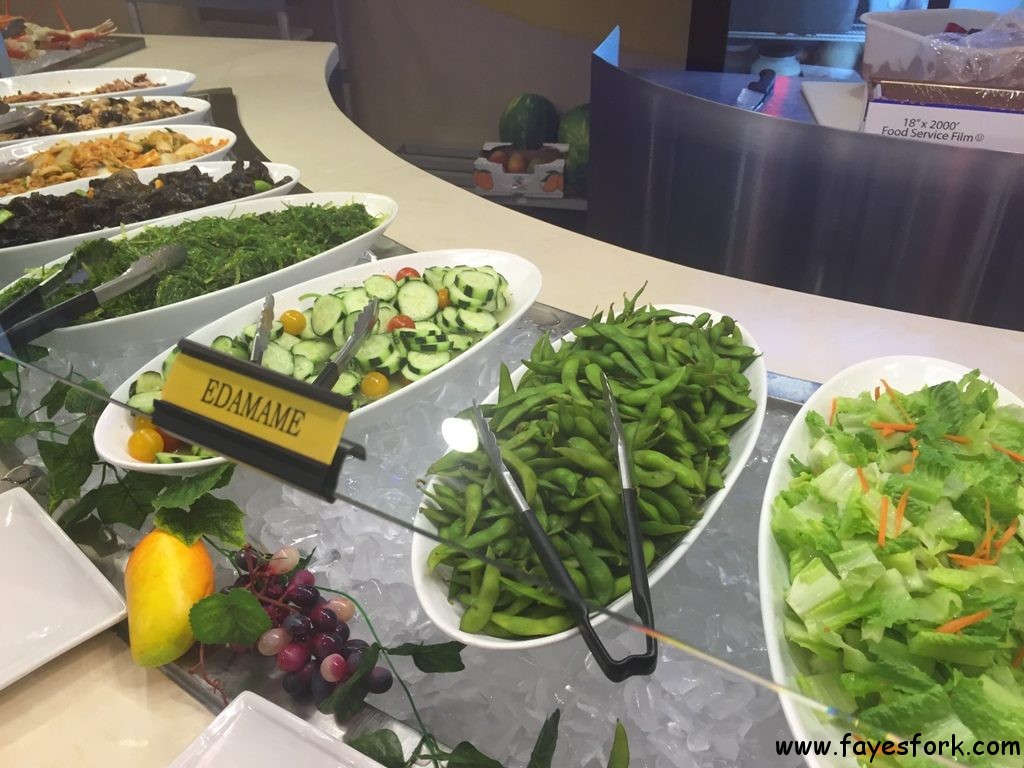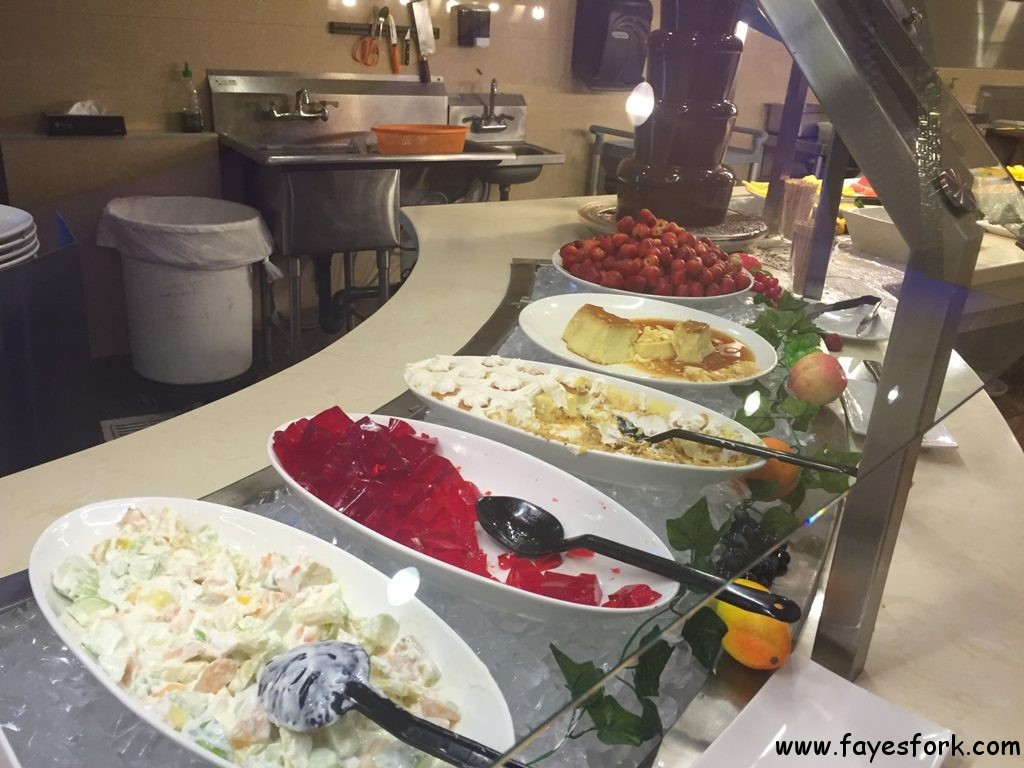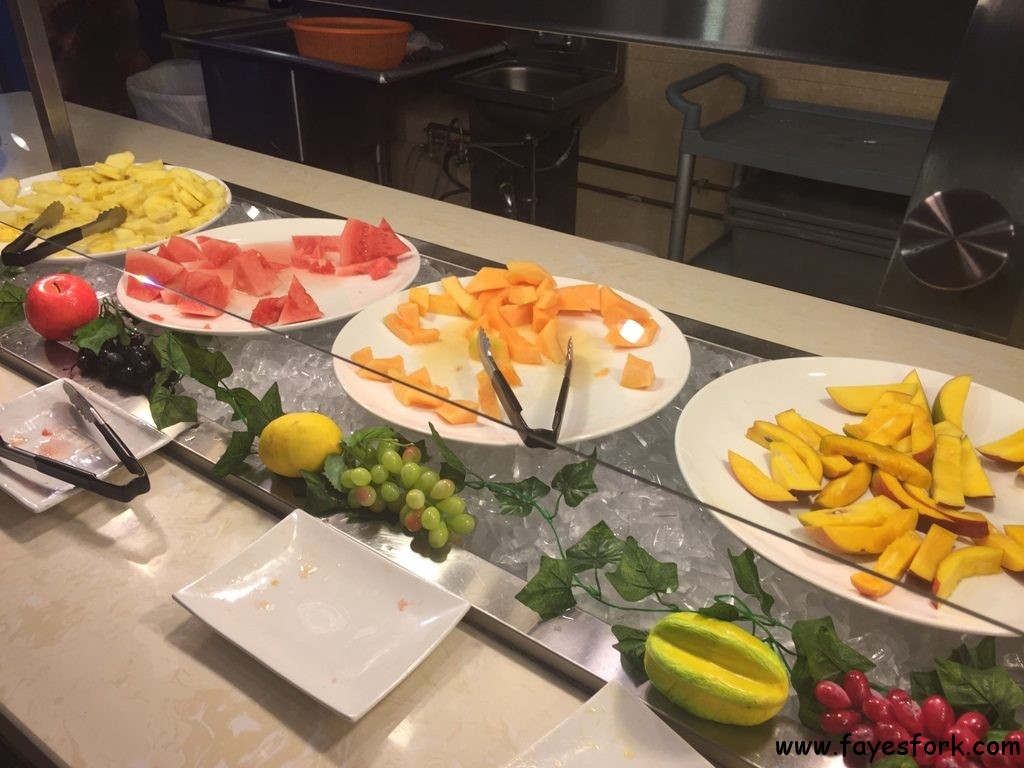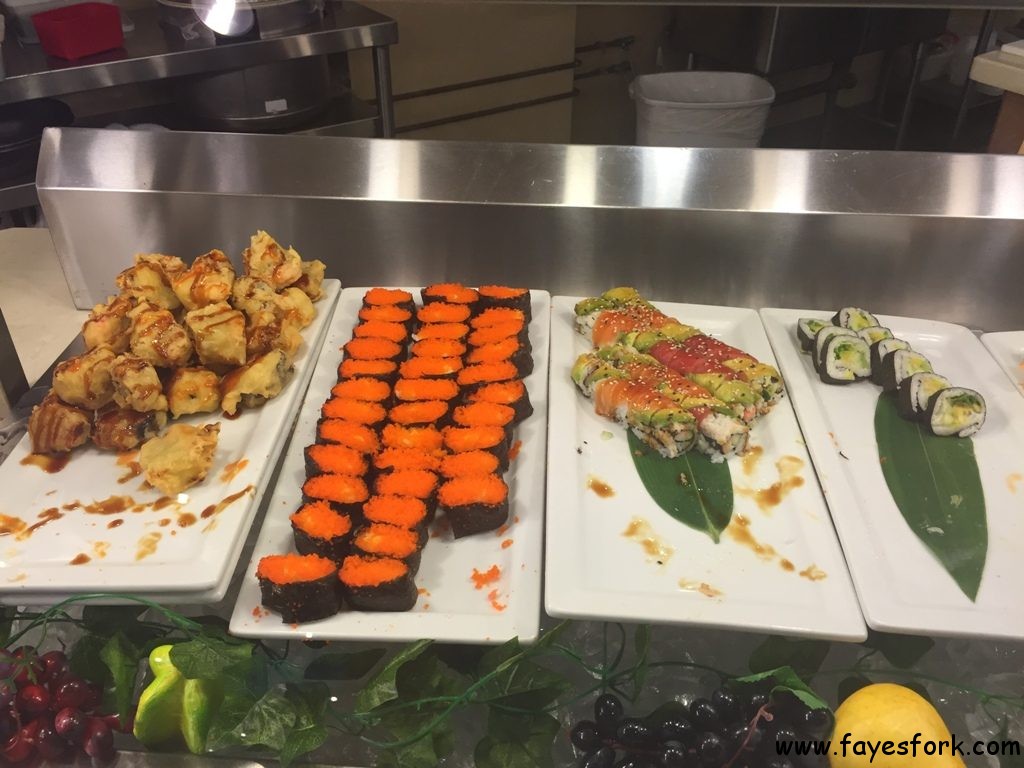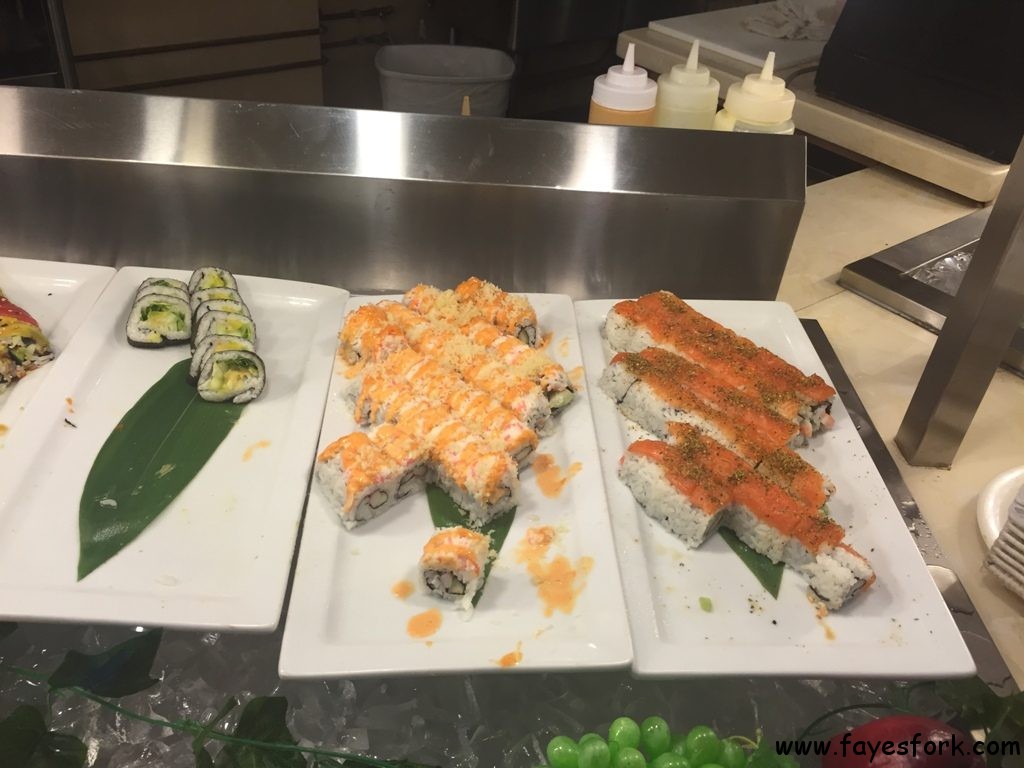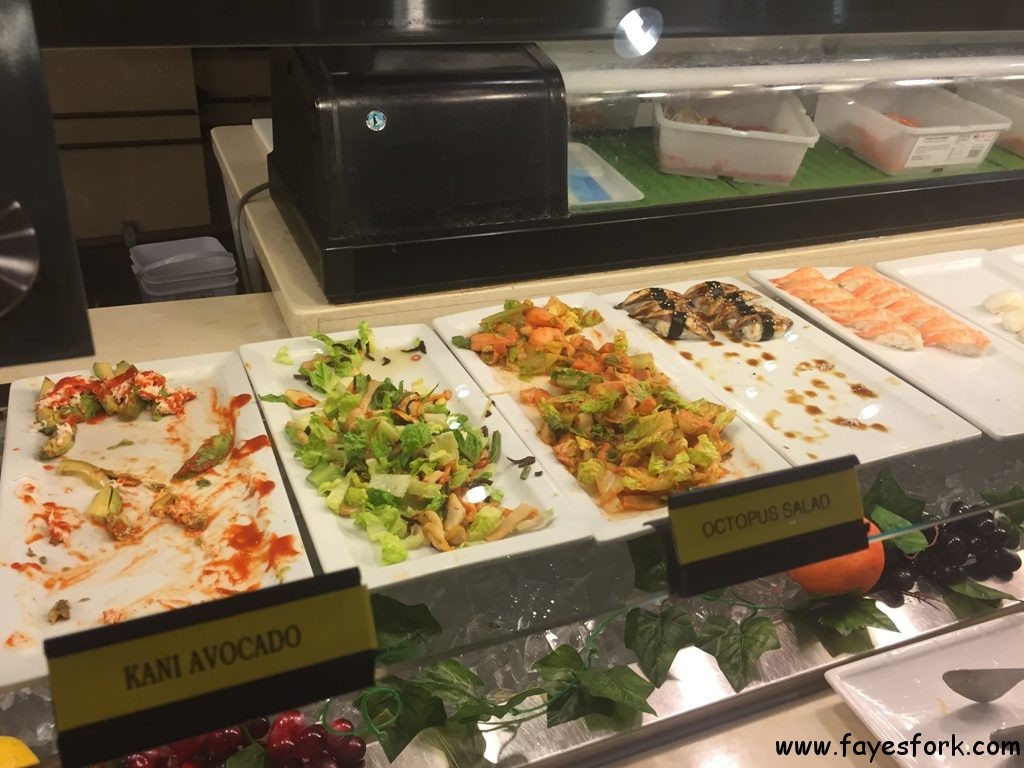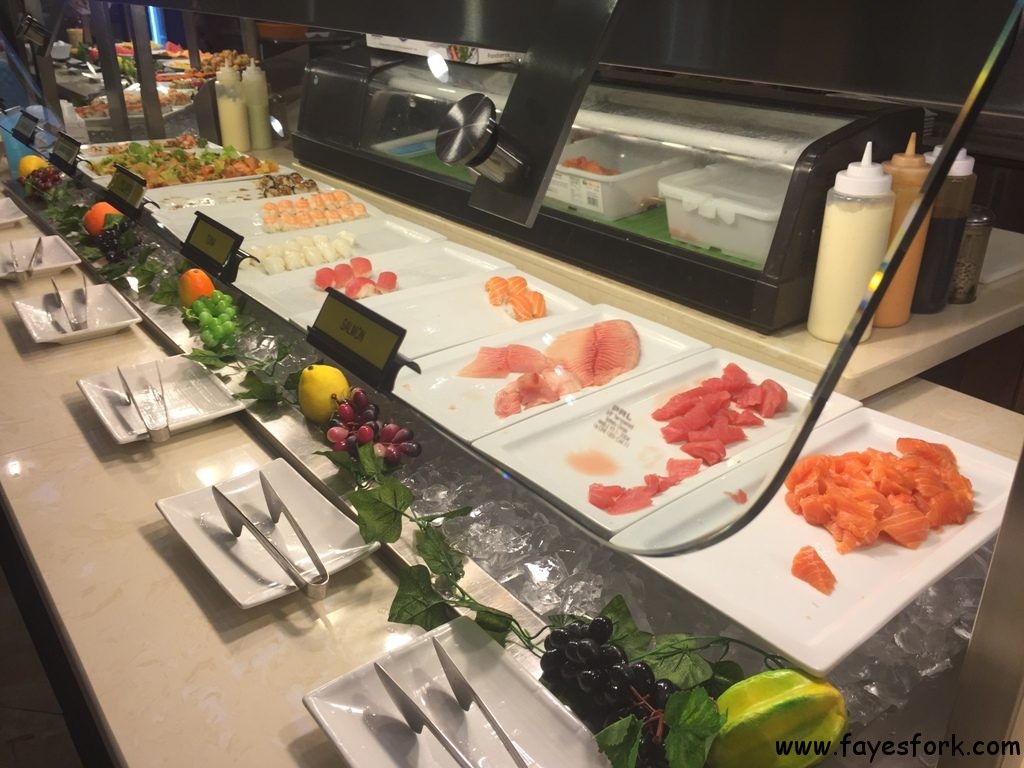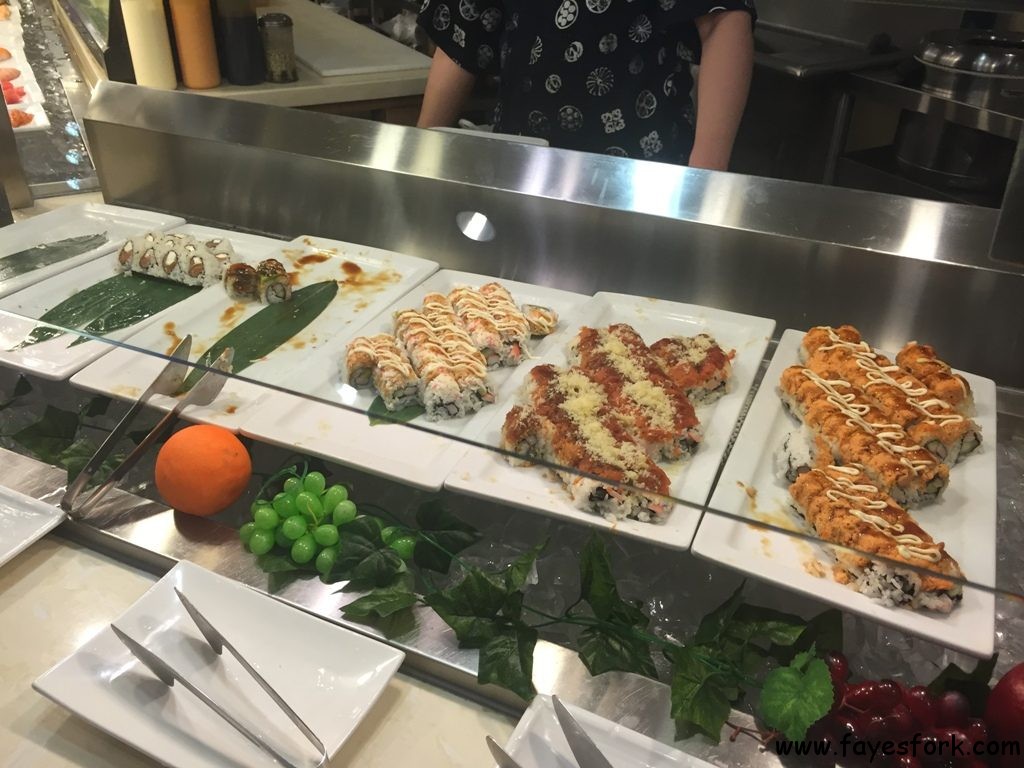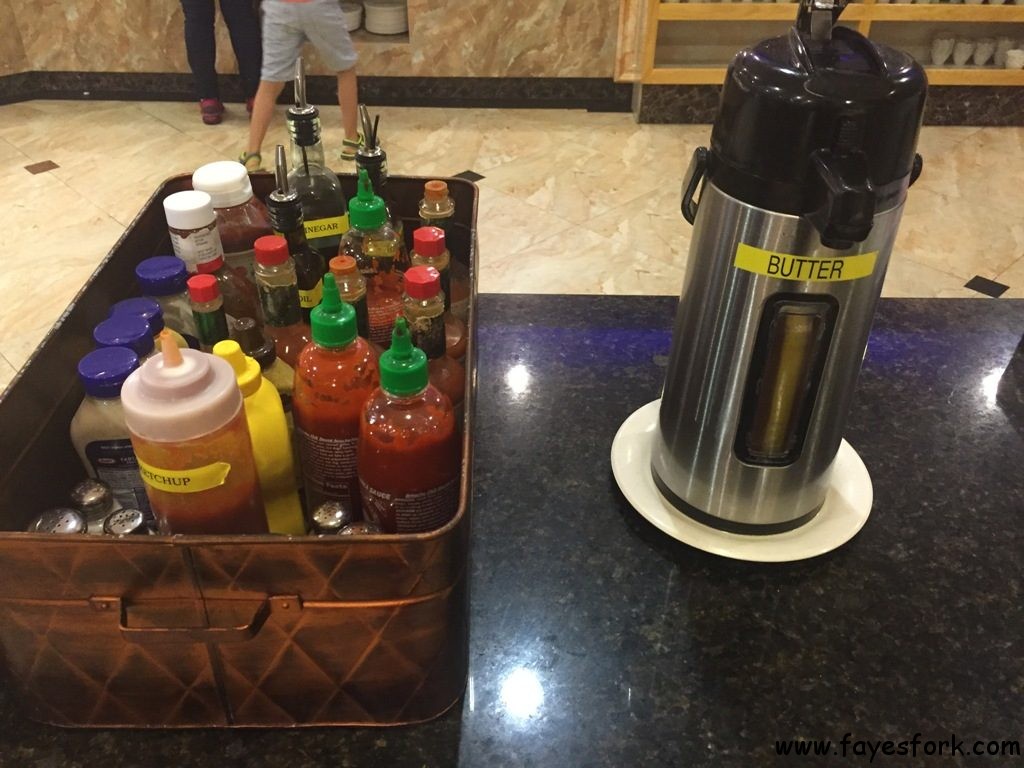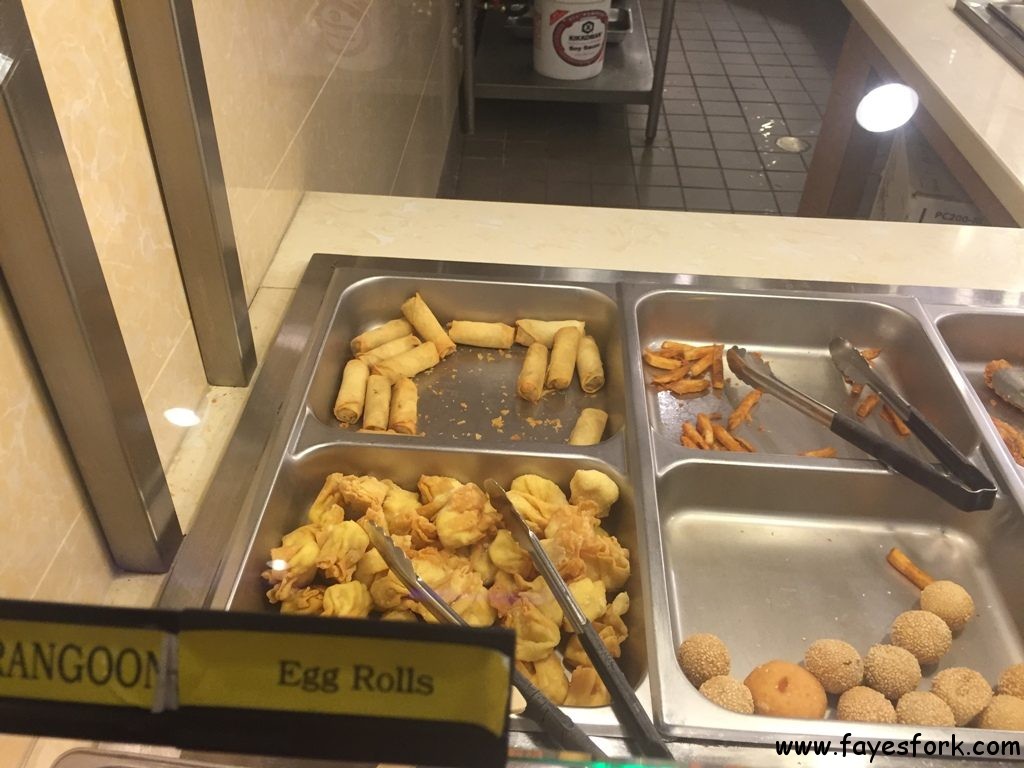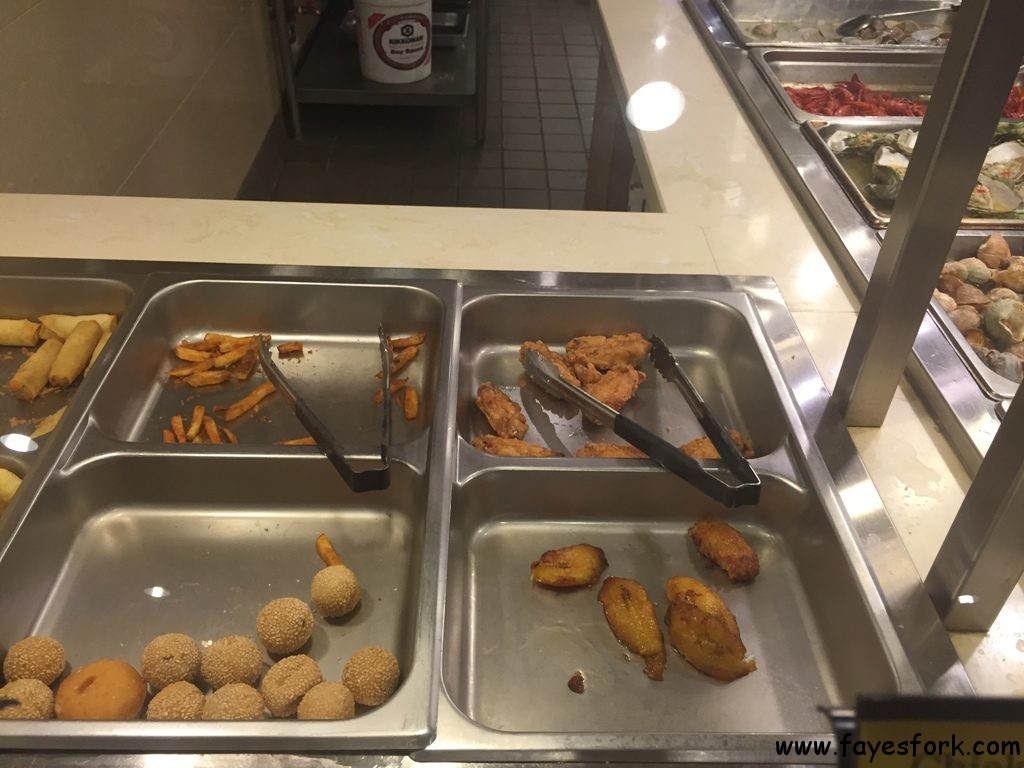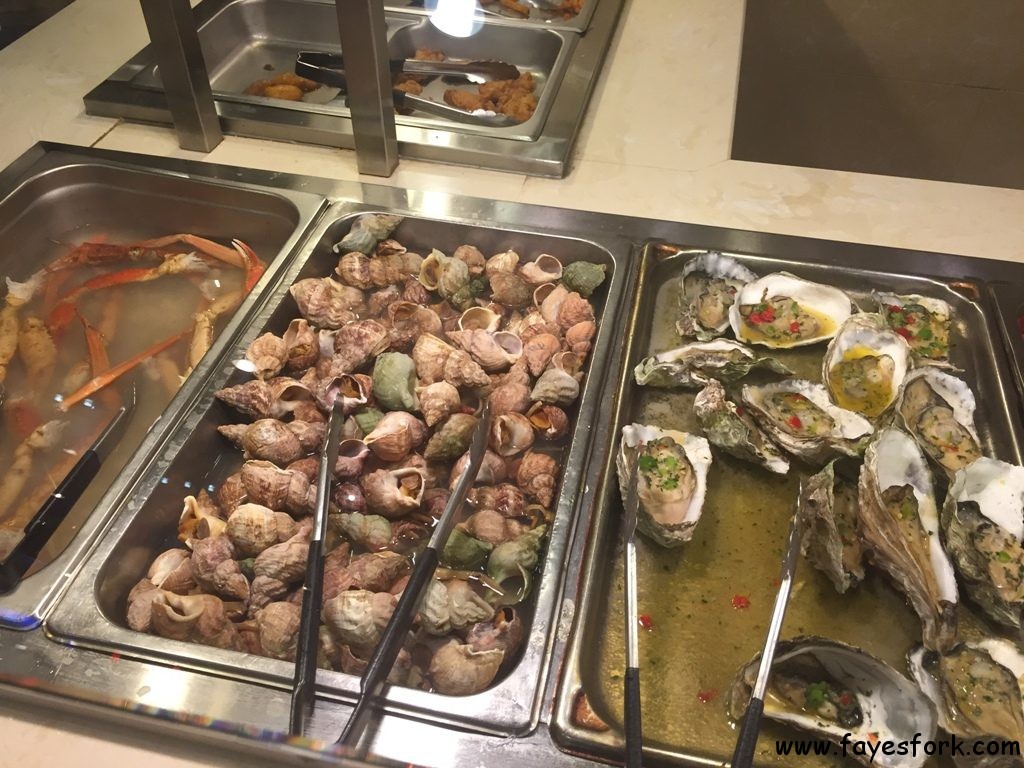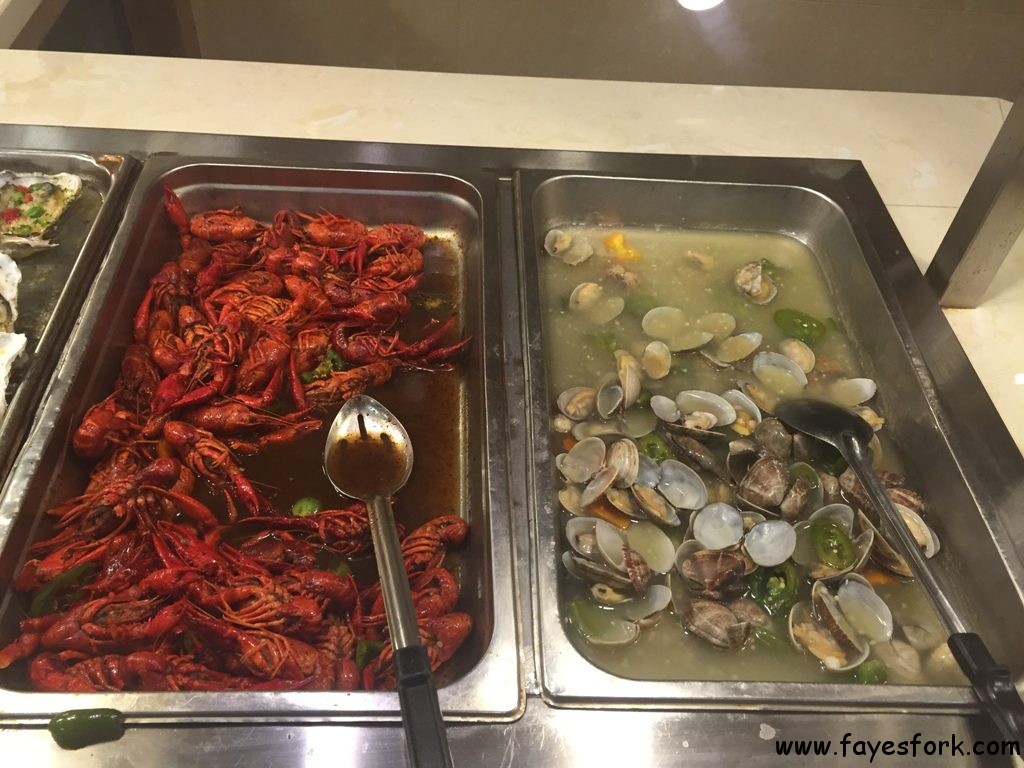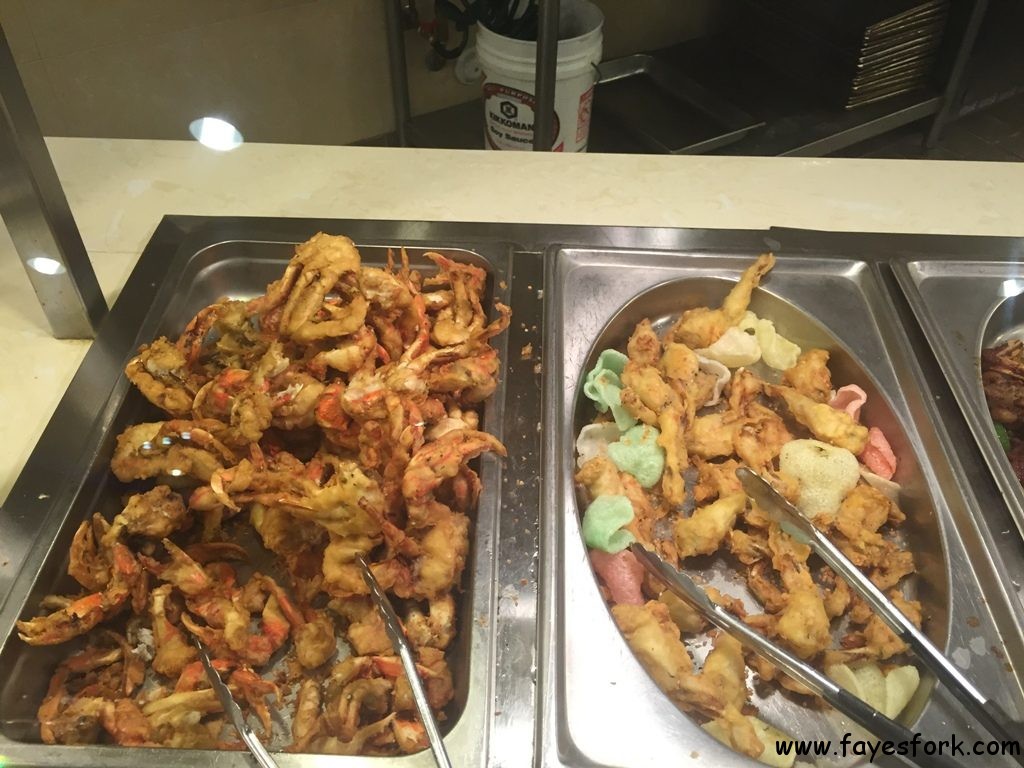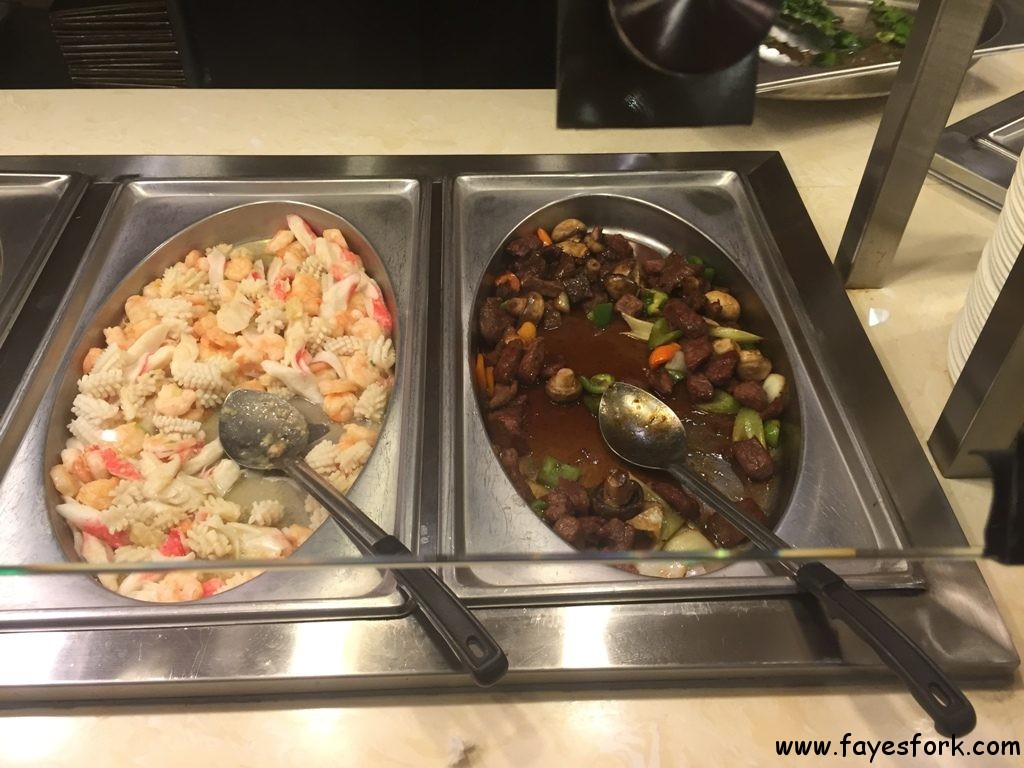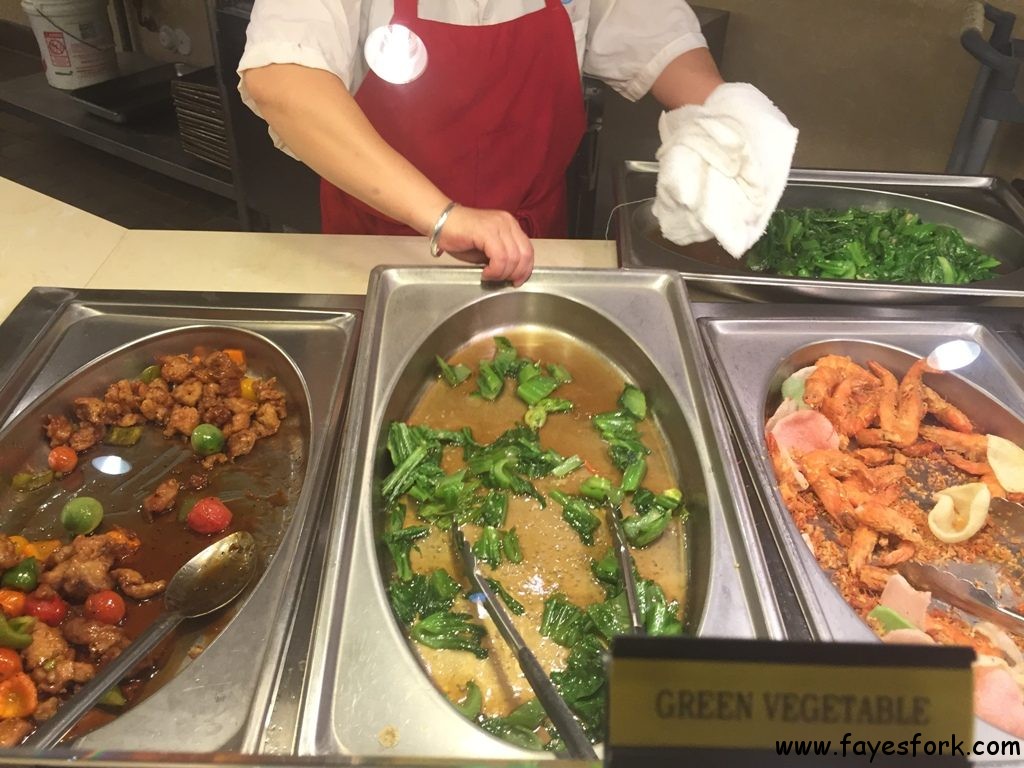 This is an important picture you see up above. I always watch for someone bringing out a metal bowl because that's when you know a dish is being re filled with FRESHLY made food. The lady above was re filling the mustard green stir fry.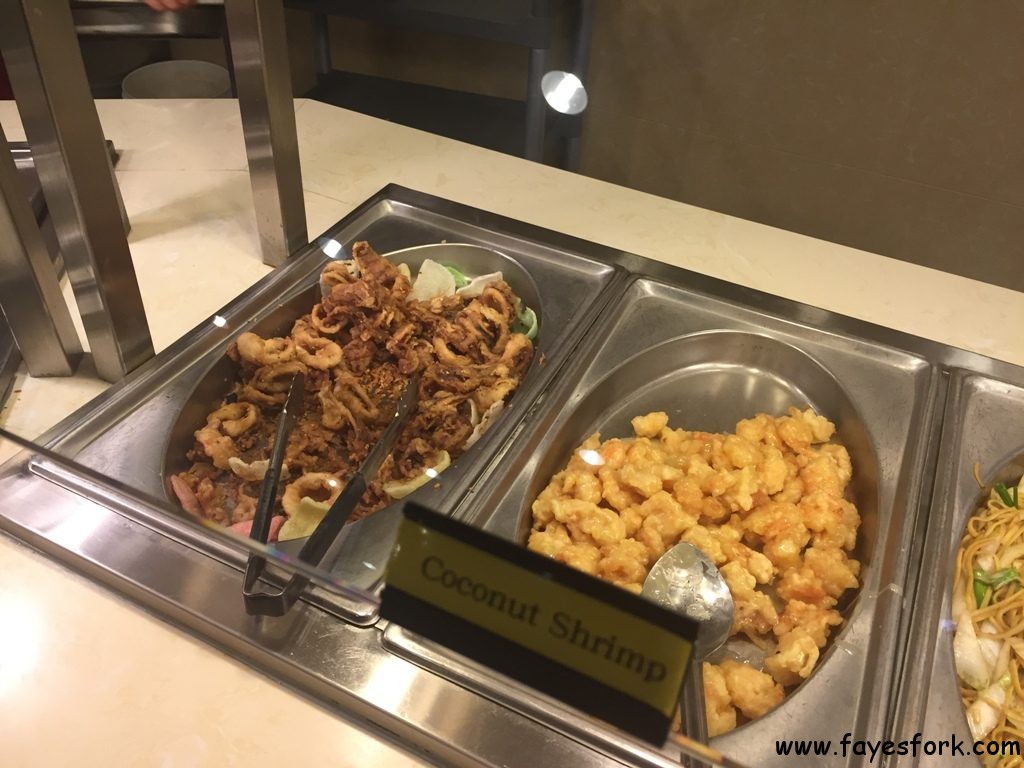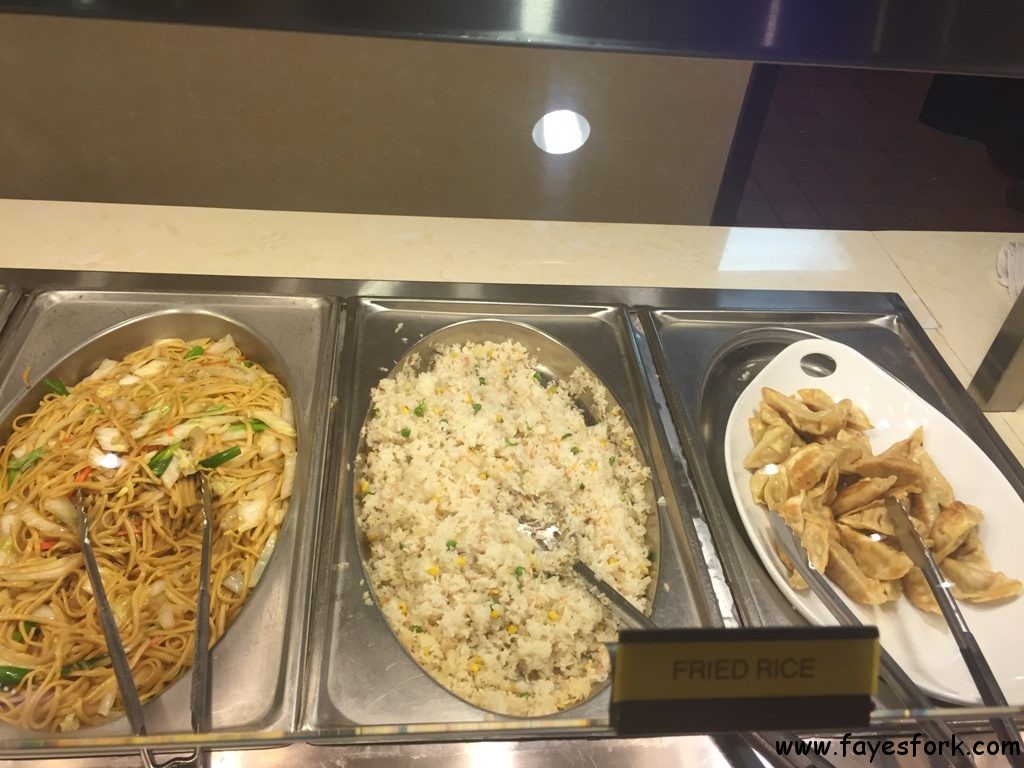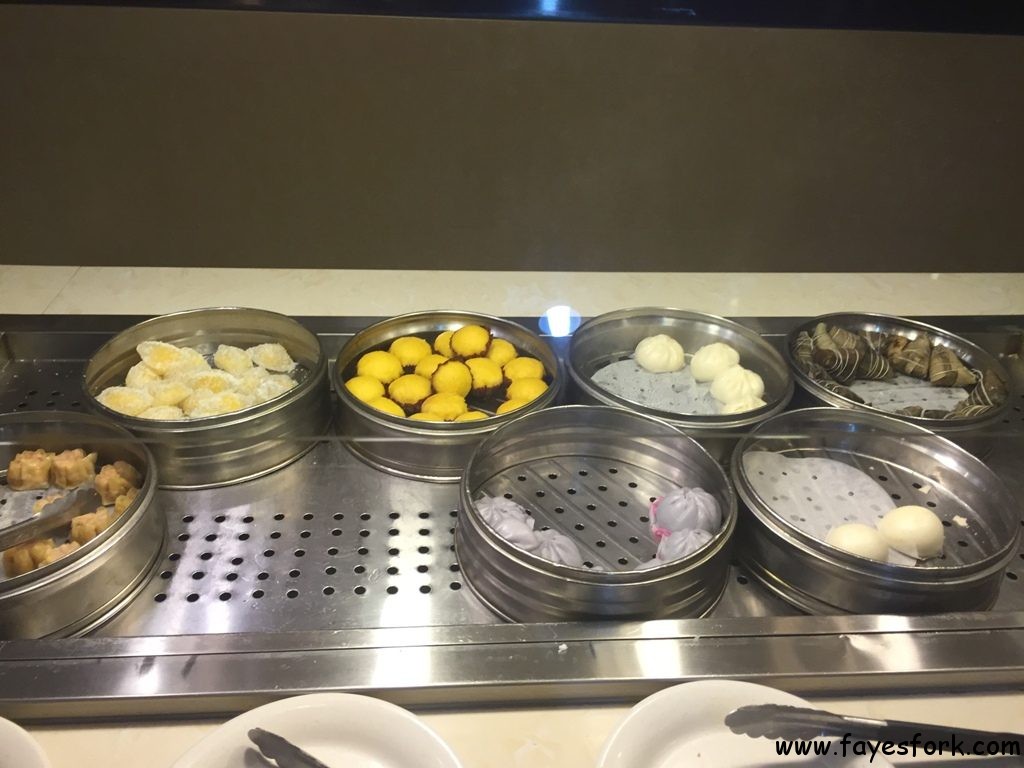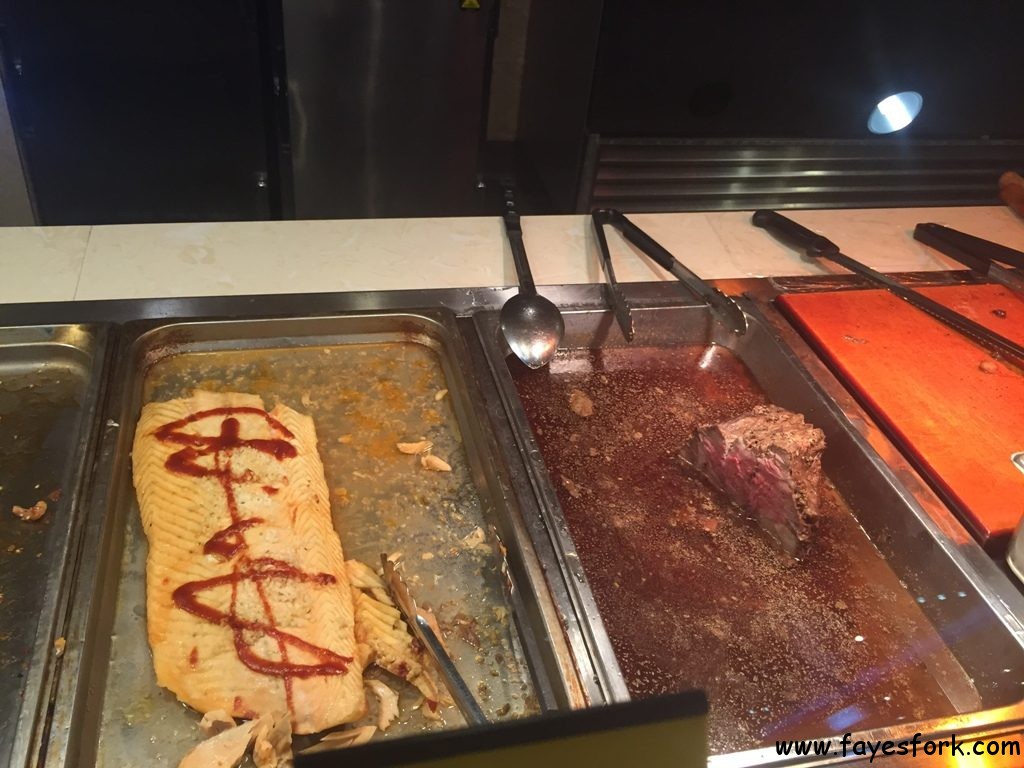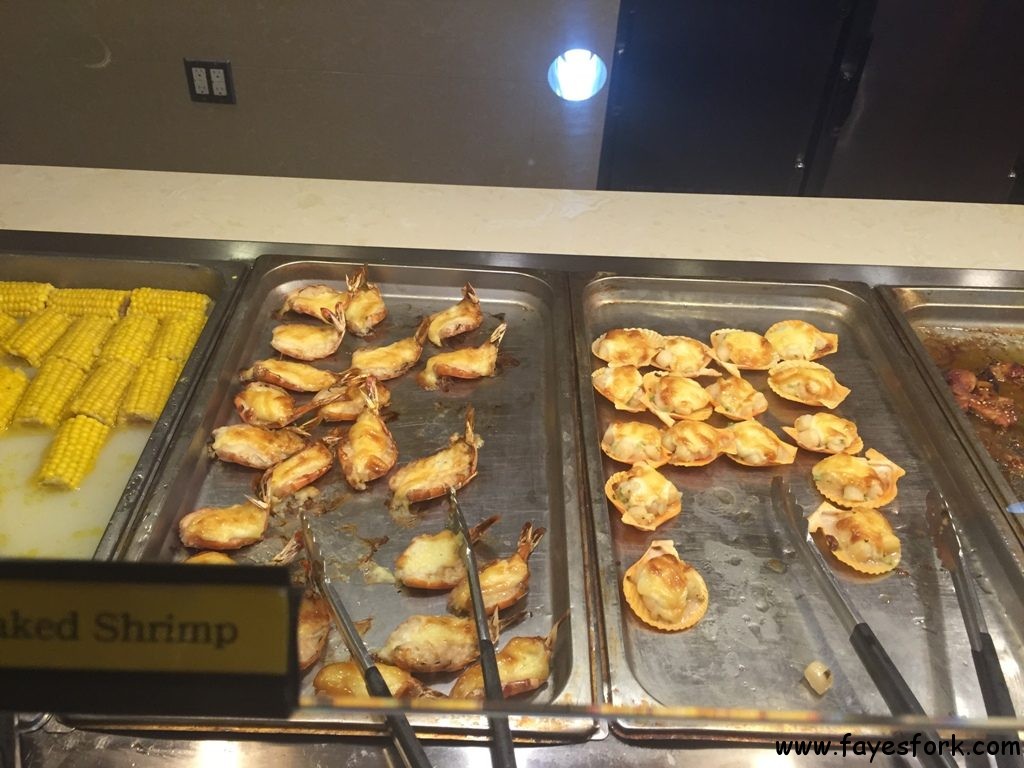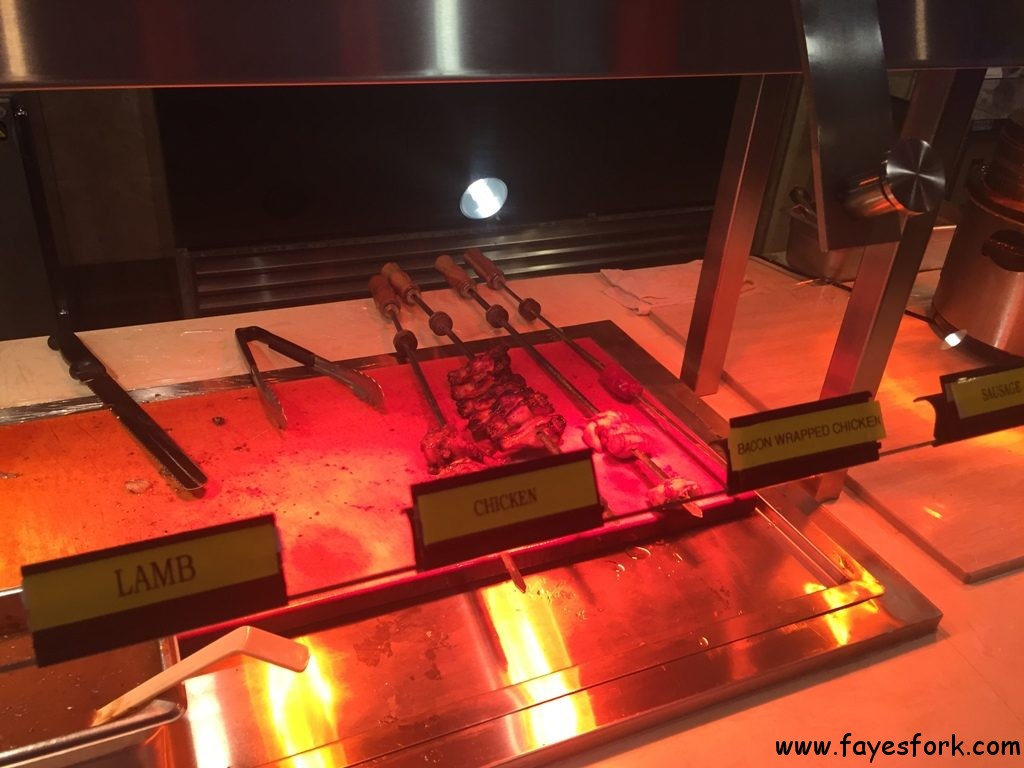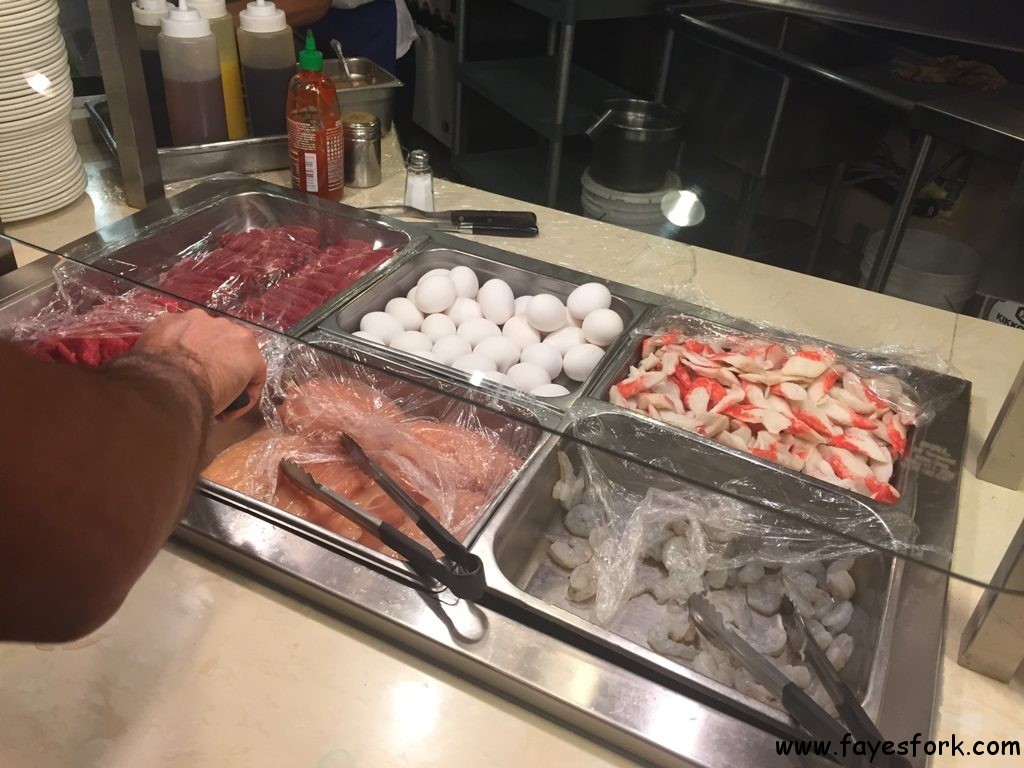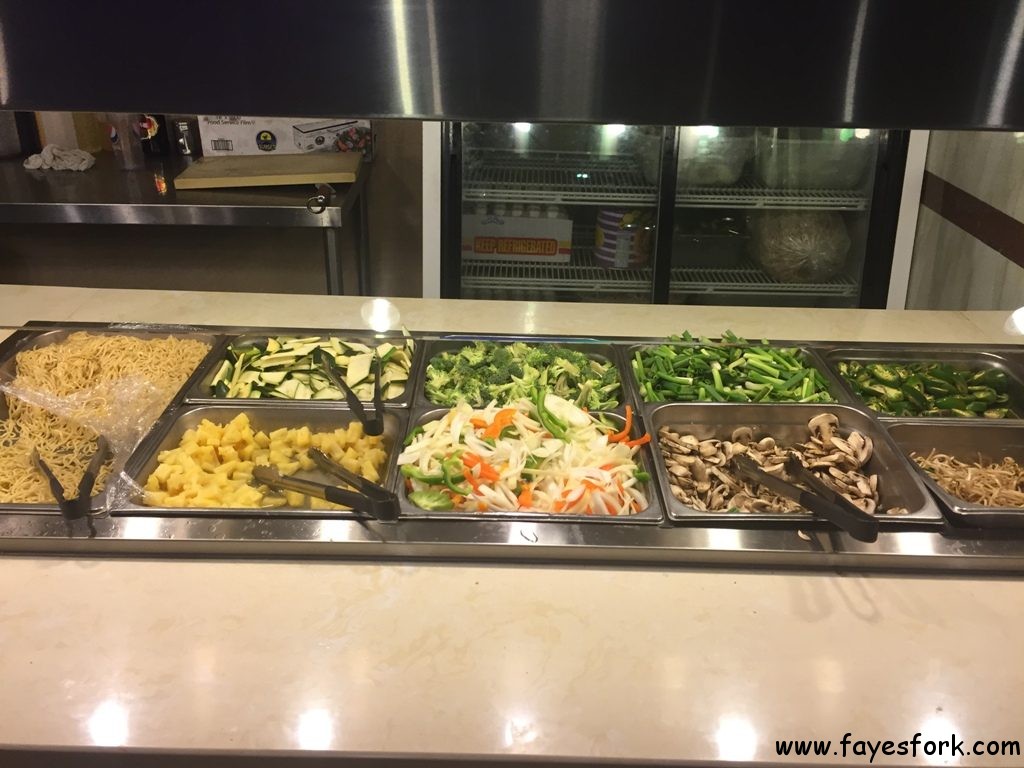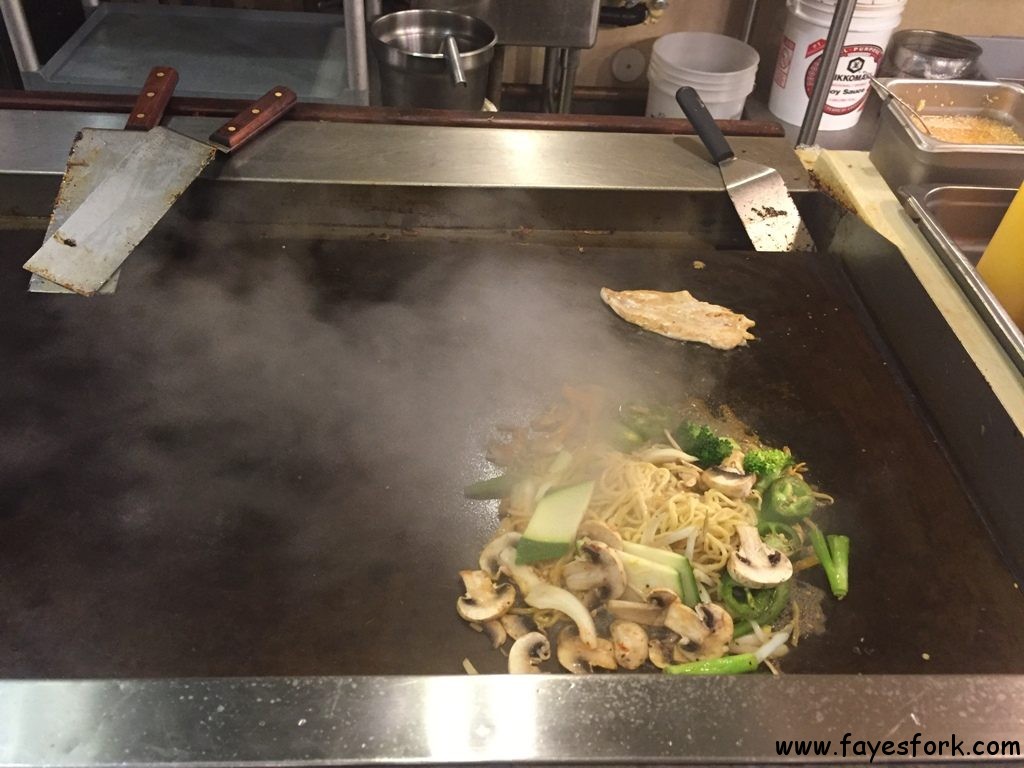 You pick and choose what you want for your Mongolian stir fry and the gentleman prepares it right in front of you.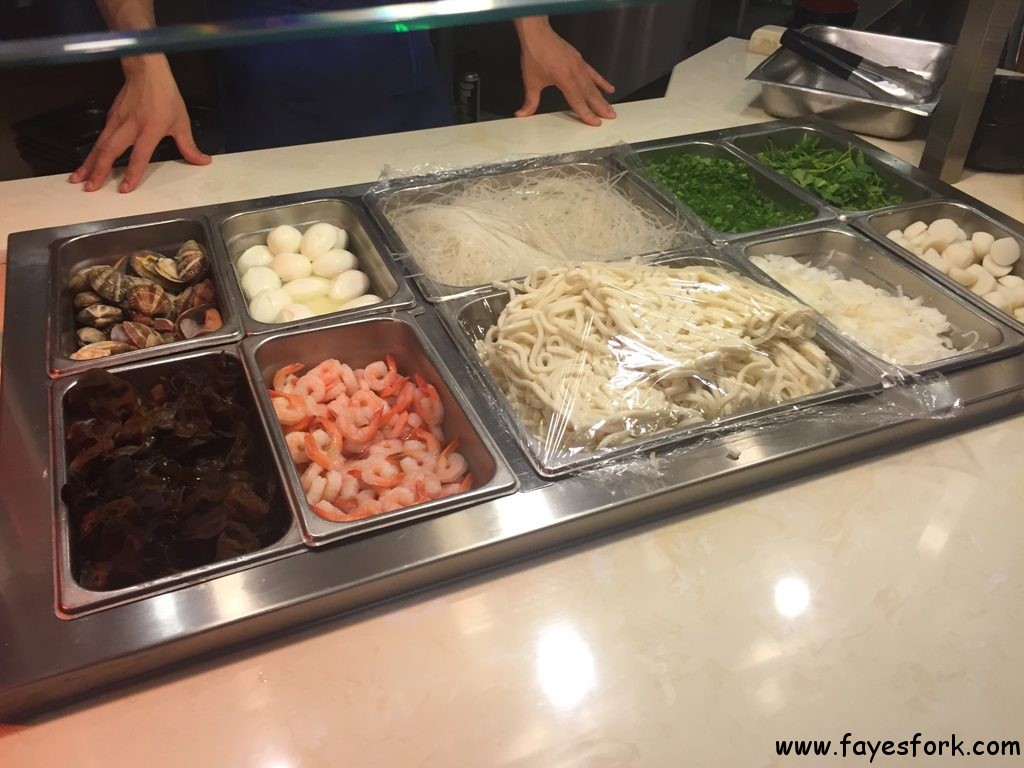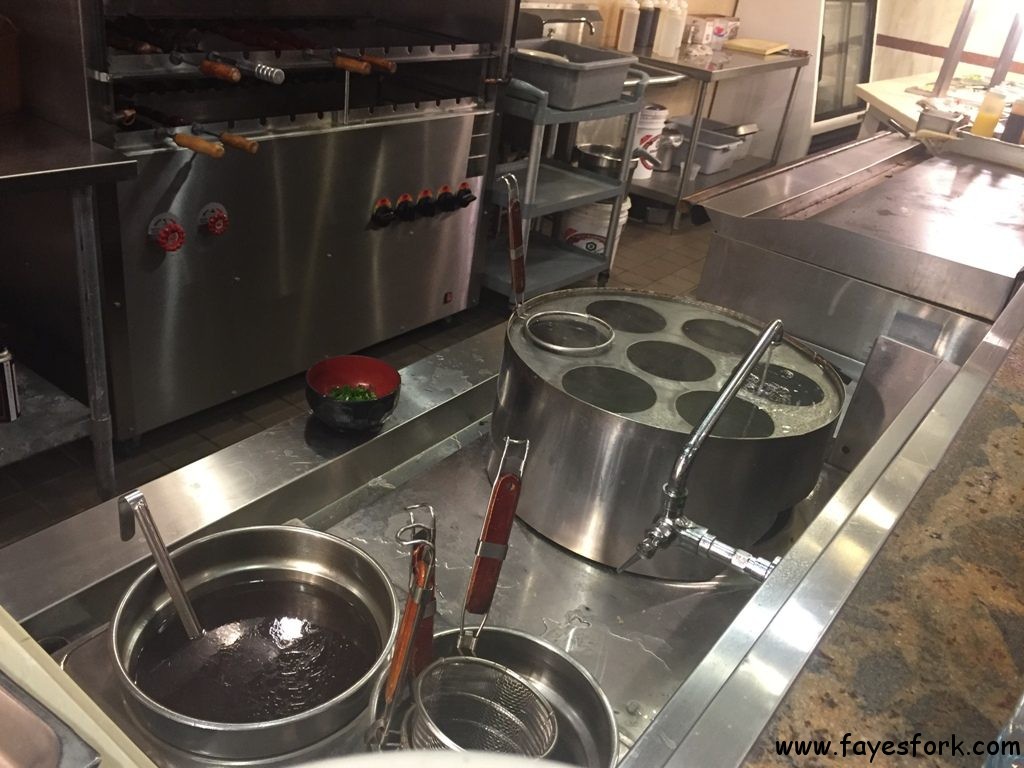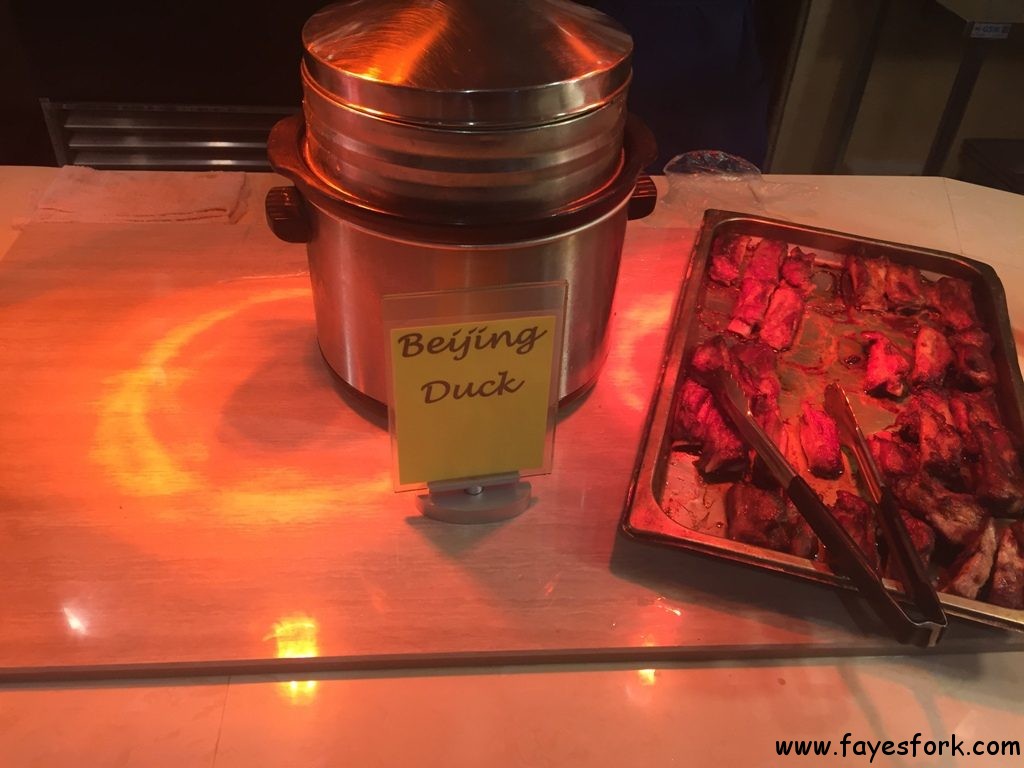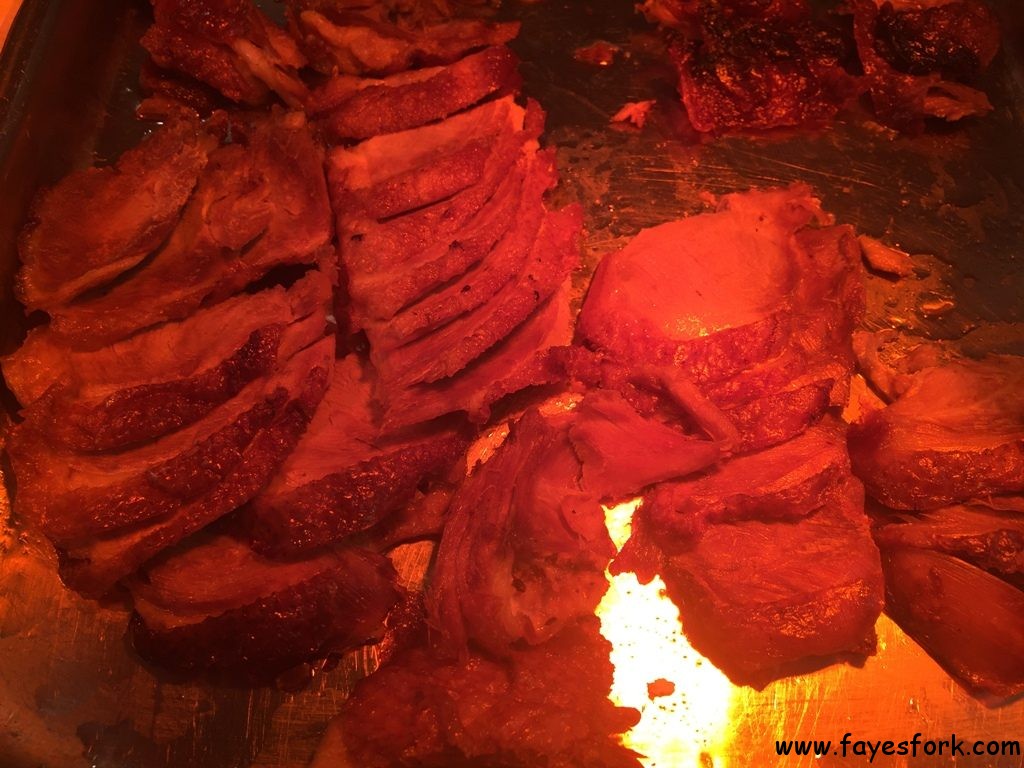 Sorry for the bad photo but the beijing duck station is under a red light. There's someone manning this station and pulls out a tray of warmed duck meat to serve when you request for a 'Peking duck' style bun.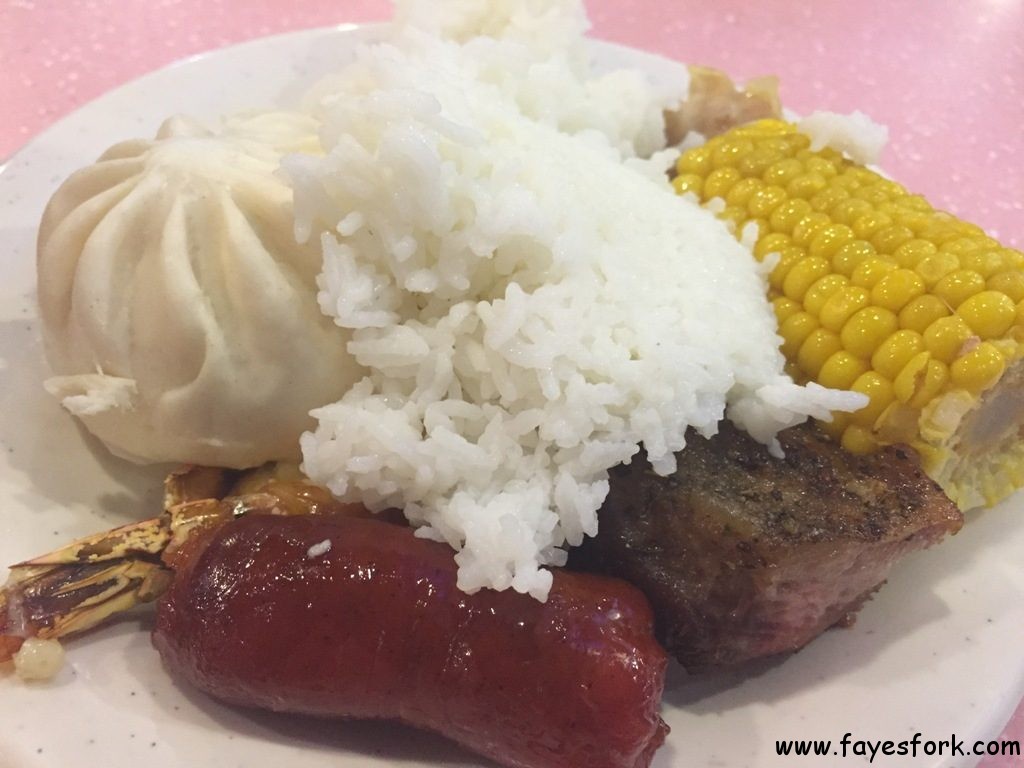 This was Cdj's plate. Did anyone have to ask. His random plate of fillers included WHITE RICE, CORN, pork bun, sausage, and I can't remember the piece of meat under the pile of fillers.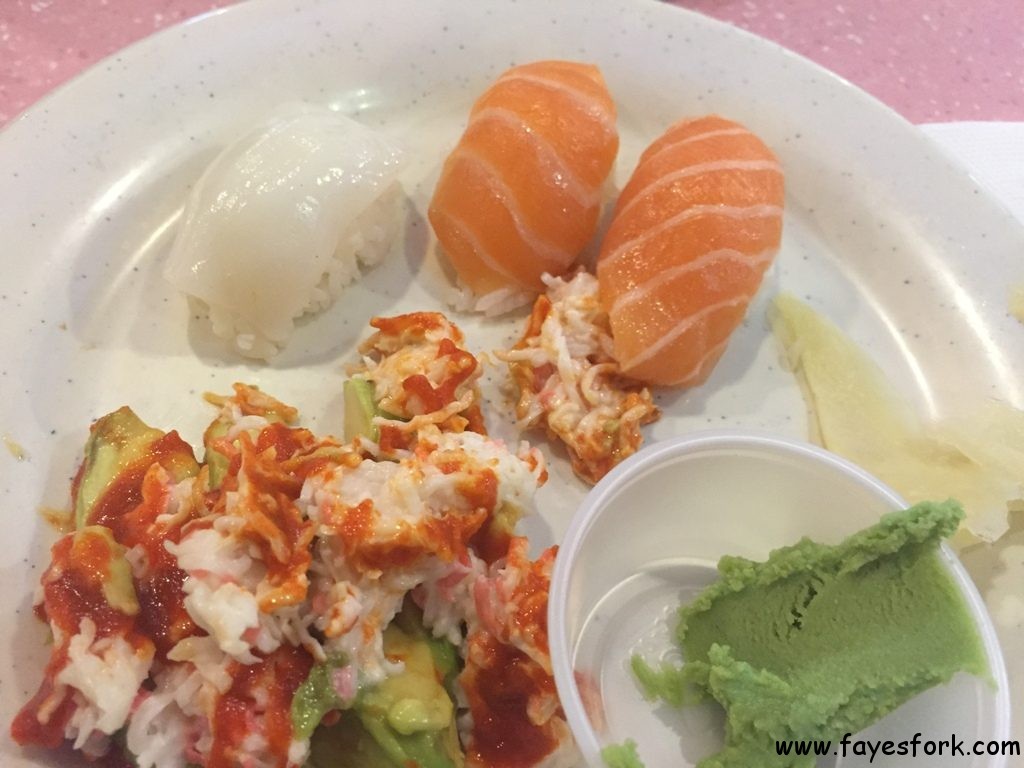 My plate had squid (ika) sushi, salmon sushi, krab avocado salad. The salmon and ika tasted so-so but I wasn't expecting much (perhaps a colder temp to the fish would have been better). I thought the low carb krab salad would taste great but it was bland. The avocado slices underneath were ripe though.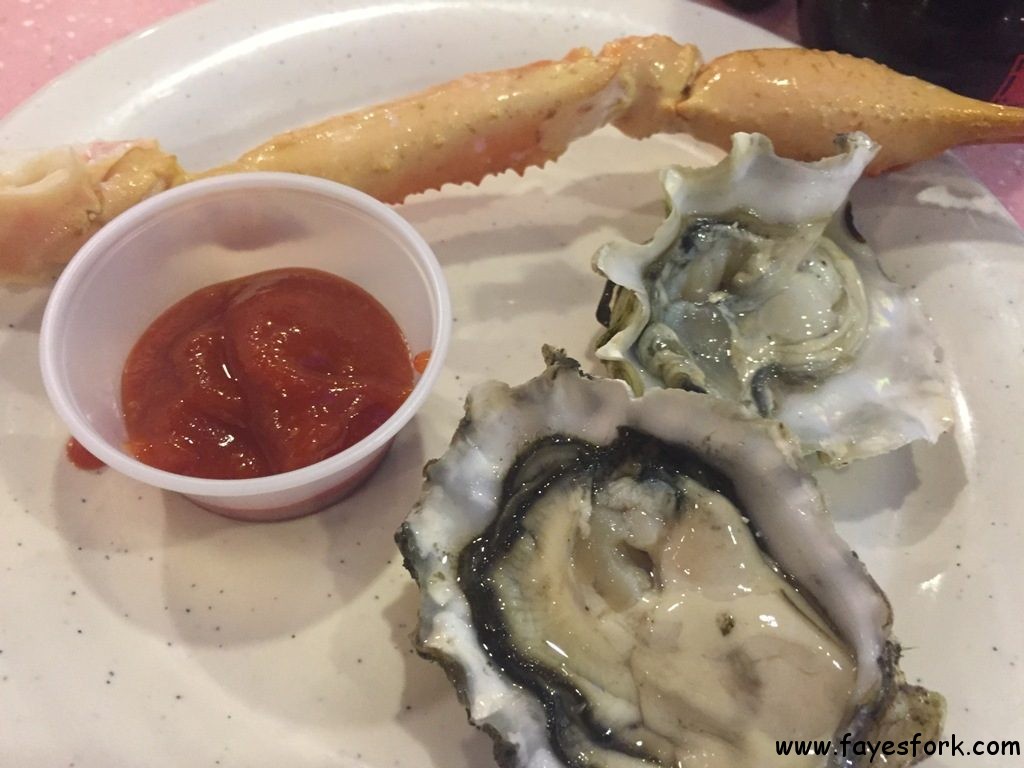 I was tentative about the oysters here at Seaside buffet because they had ice all on top of each oyster. Not sure that keeps the freshness or the taste intact. The first bite of oyster was awful. I took a few chews and had a gut reaction to spit it out. I tried the second oyster, got paranoid, and spit out half of what was left. The crab leg (this was the cold option) was hard to crack and I didn't realize I had to ask for a cracker for the legs. They did tell me that the warm butter is at the serve yourself station (pictured way above in the coffee dispenser – kind of a neat idea but a bit strange nonetheless right).
Cdj commented that he will never eat raw items at an AYCE buffet. He doesn't feel it's safe to do. So he prefers to eat only cooked/fried items at an AYCE buffet.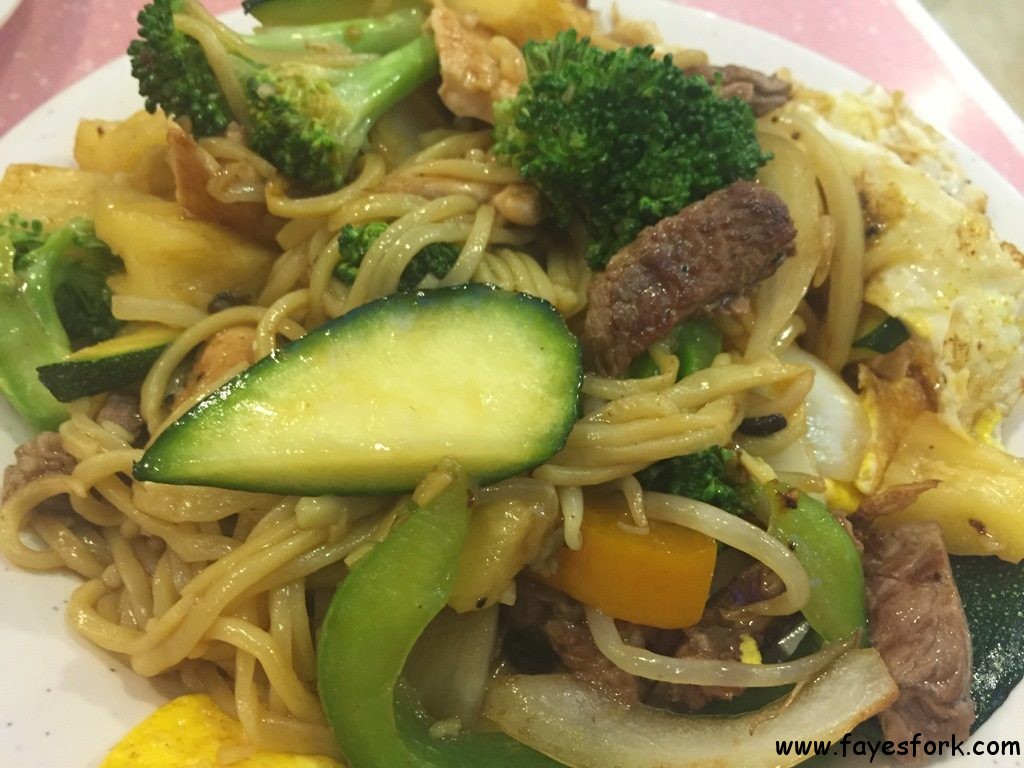 The best choice of the day. Soo also commented that the mongolian bbq is good here. You are able to portion size the amount so not sure why Cdj went ballistic with the hugest plate of stir fry when it would limit his stomach space to try other items. The beef and chicken were stir fried to order and tasted fresh, well seasoned, well sauced.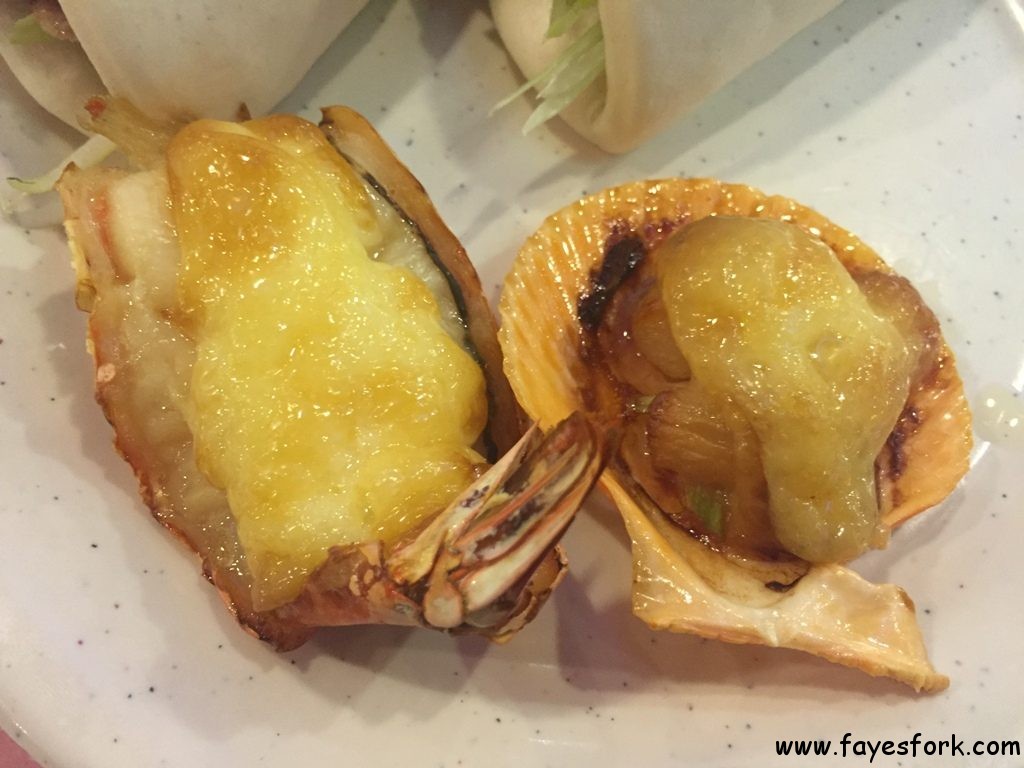 The baked shrimp was bad as the split shrimp was completely dry after sitting under a heat lamp. You'll also see the dark black vein on the right hand side of the shrimp. The mayo was also dried out on top. The baby scallops (to the right) were equally bad. There was no moisture left in the scallops.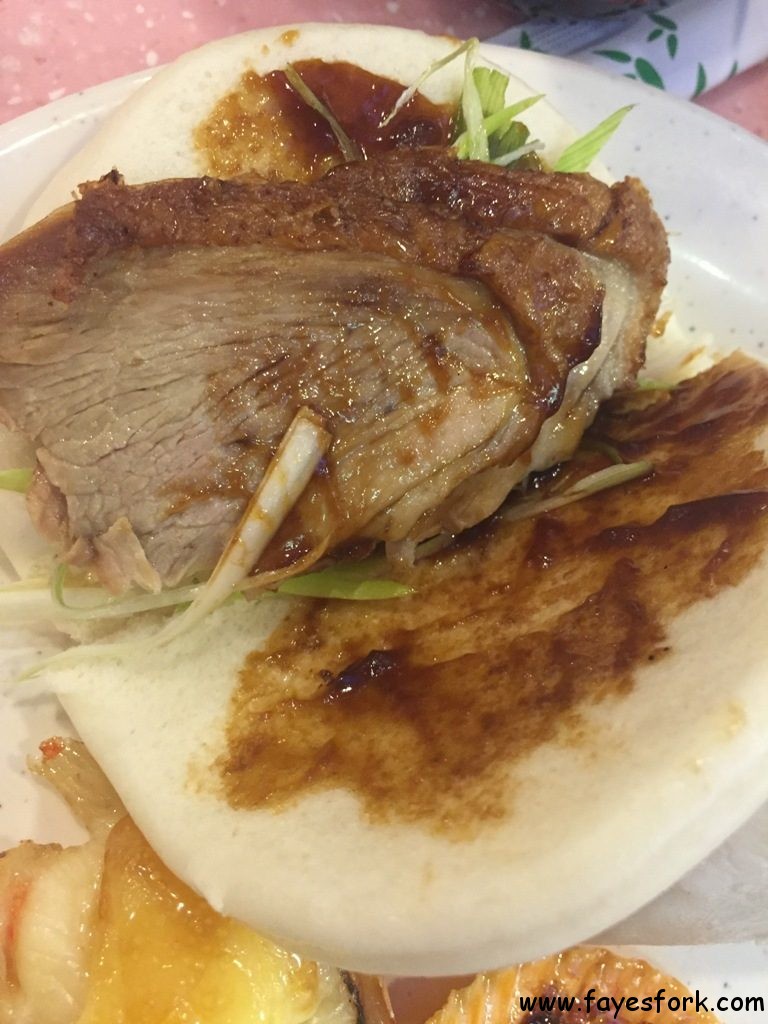 The very nice woman who served me this duck buns was so kind. We spoke in Mandarin and she said they make the duck in house I believe. I asked if the buns (mantou) were made in house and she said no. She takes a slice of duck breast and adds it to the bun along with hoisen sauce and green onions. Unfortunately, the duck was very dry. Take a look at the outer edge of the duck and the skin. It permeates deep into the meat.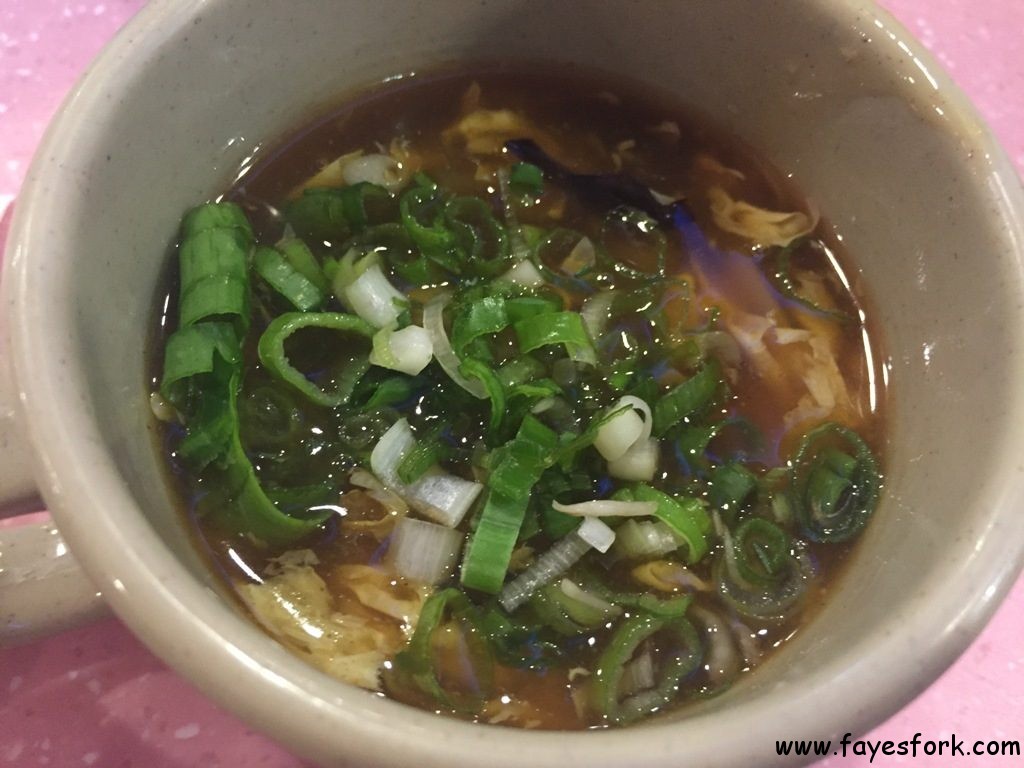 The hot and sour soup was decent with egg, mushrooms, tofu. You can garnish the soup with as much fresh green onions as you'd like.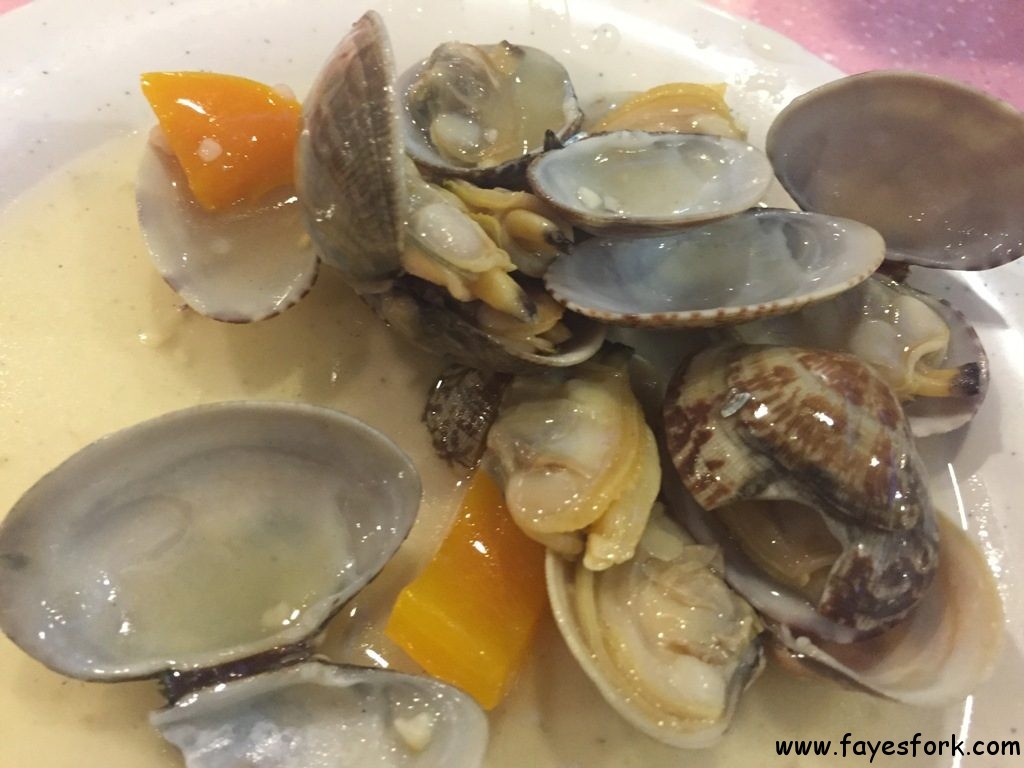 I was looking forward to these sauteed clams. I don't expect clams at an AYCE buffet to be freshly caught but would hope the frozen version can still be tasty. I'm not sure how they were sauteed as the gooey sauce was bland and had nothing but bell peppers and some garlic. I only managed a few bites and was done.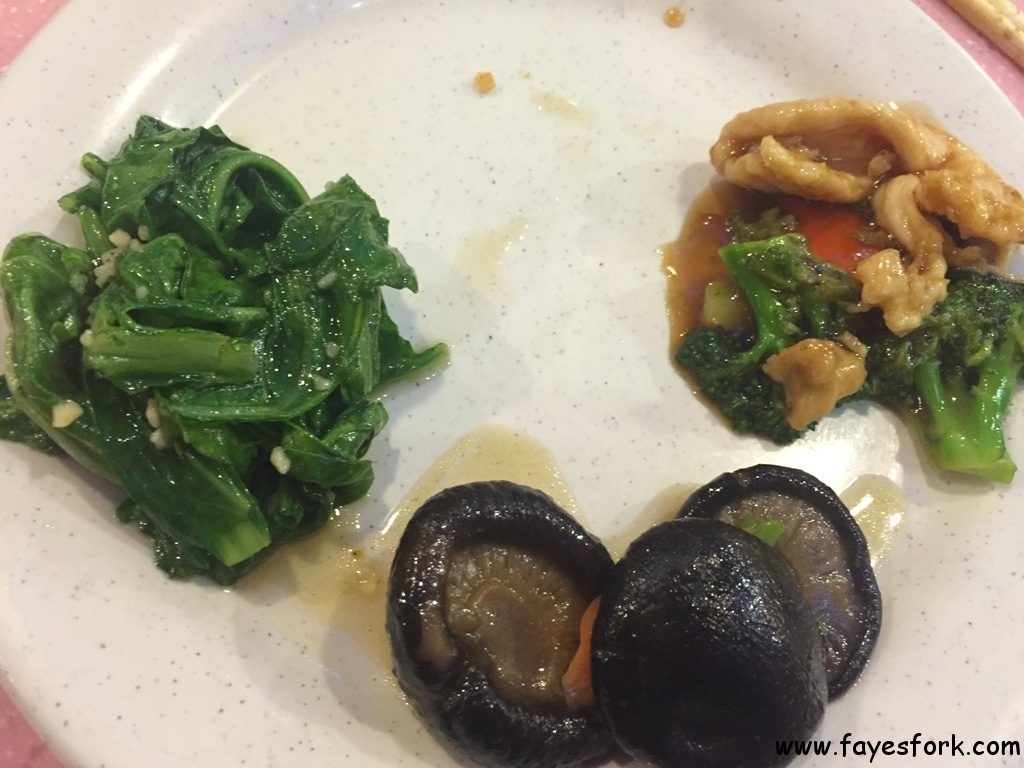 The mustard greens were great as they had just come out. The greens were sauteed with garlic and seasoned nicely with salt. The black mushrooms weren't bad but probably sat out too long. Chicken (breast) and broccoli had a nice thick soy based sauce.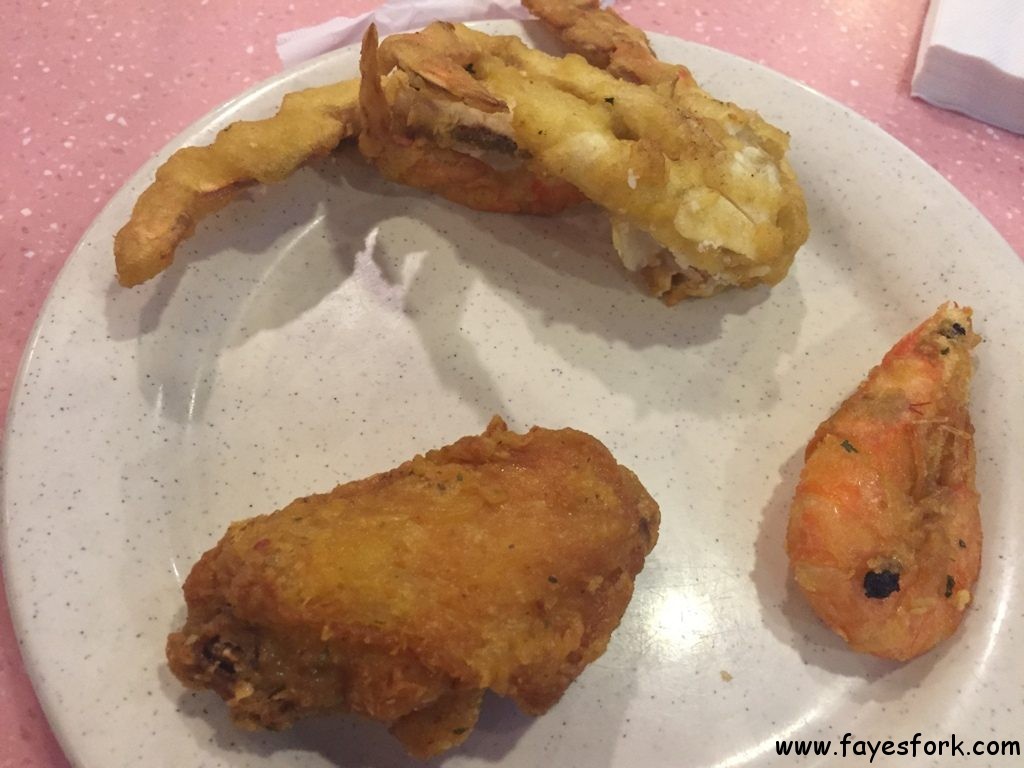 The crab wasn't as savory as I had hoped but that's probably because it tasted lukewarm. The shrimp was alright and fried enough where you could eat some of the shell.
But one of the best items of the meal, for me, was the fried chicken wing. It was crispy, juicy, and perfectly salty. I could have eaten a dozen of these had I been more hungry.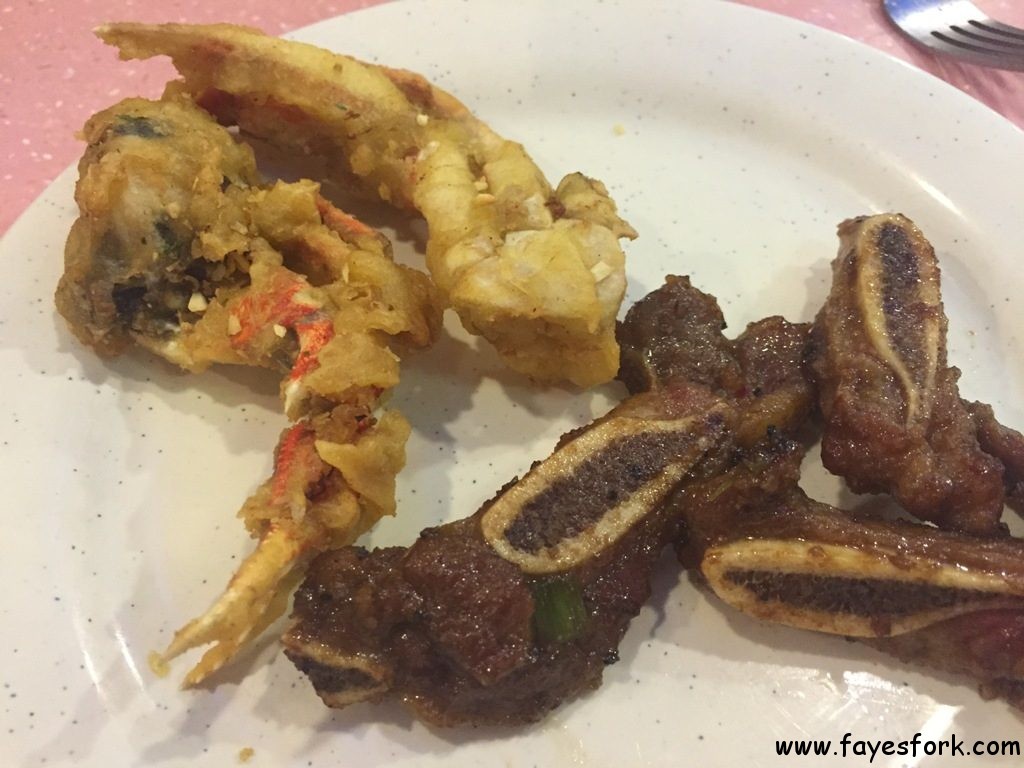 Cdj tried the Korean short ribs and I asked why he got all the fatty bone parts (that's actually my favorite part of the rib). It's not his favorite part and he shrugged that most of the ribs were just bones/fat in the tray.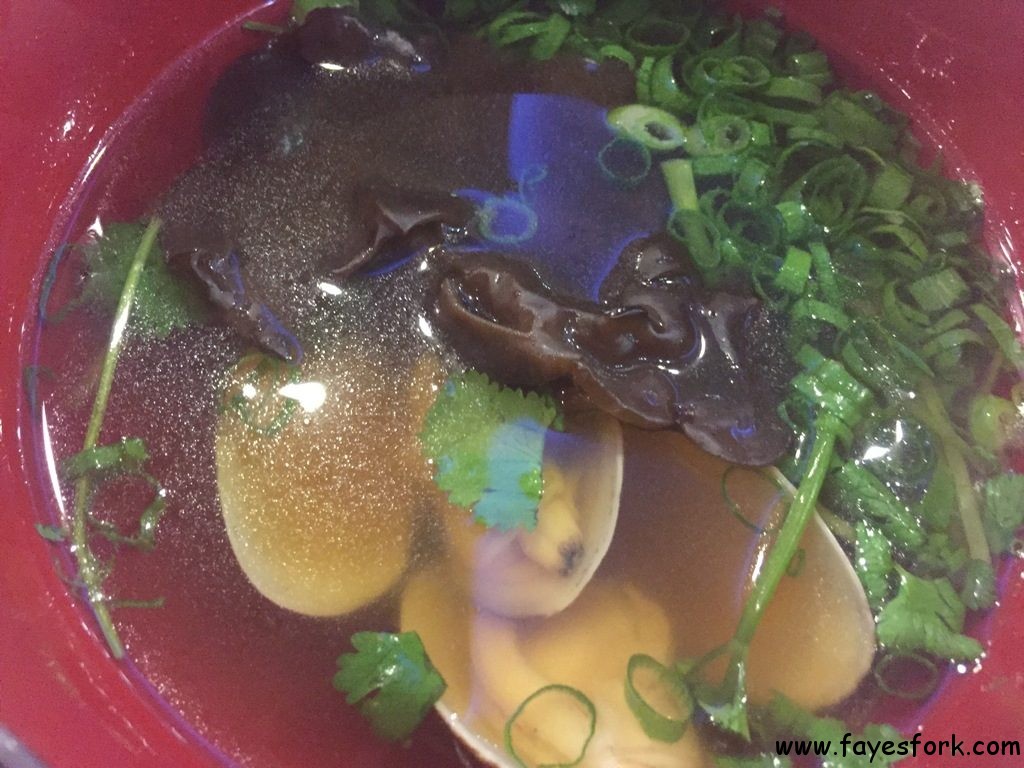 The broth is soy based. I added clam, a fish ball, woodear mushrooms, scallions, and cilantro. The broth tasted too light and under seasoned. I'd rather have the made-to-order beef noodle soup at Savory Buffet.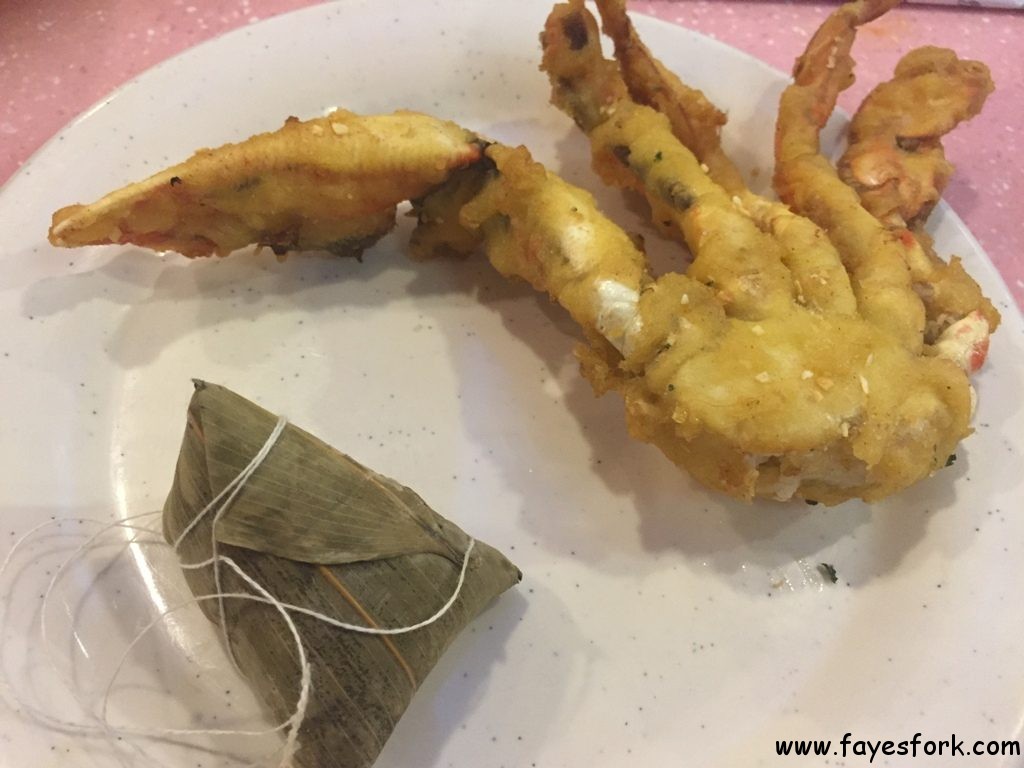 A fresh batch of the salt pepper crab came out (remember, watch staff bring out metal bowls and get up to see what's being put out). The crab tasted much better piping hot and freshly fried.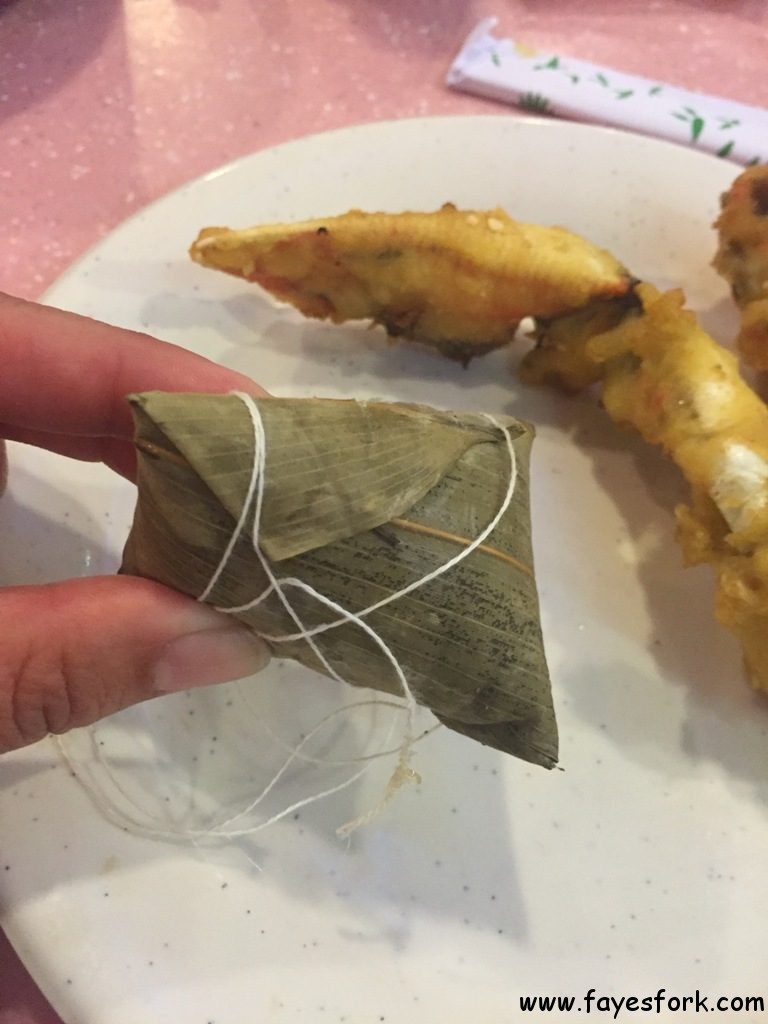 I could just faint at how small and cute this is. The sticky rice wrapped in lotus leaf was itty bitty.
I thought it would be a savory item but I think it's wrapped with red bean. The rice was hard and difficult to eat.
On to the desserts…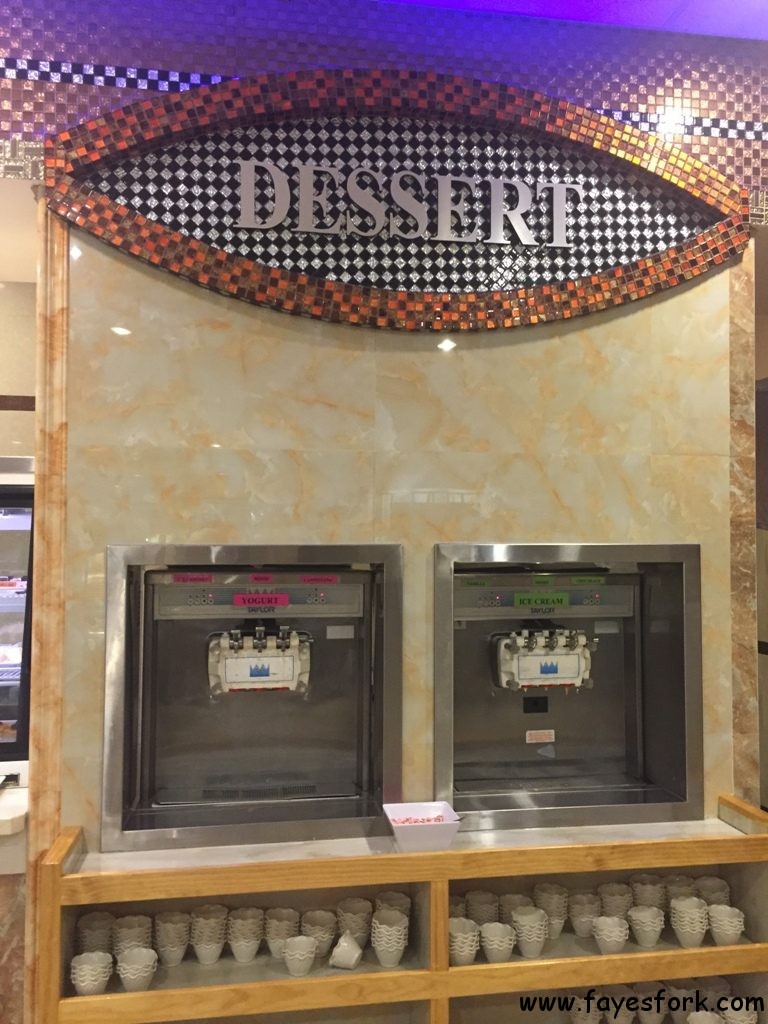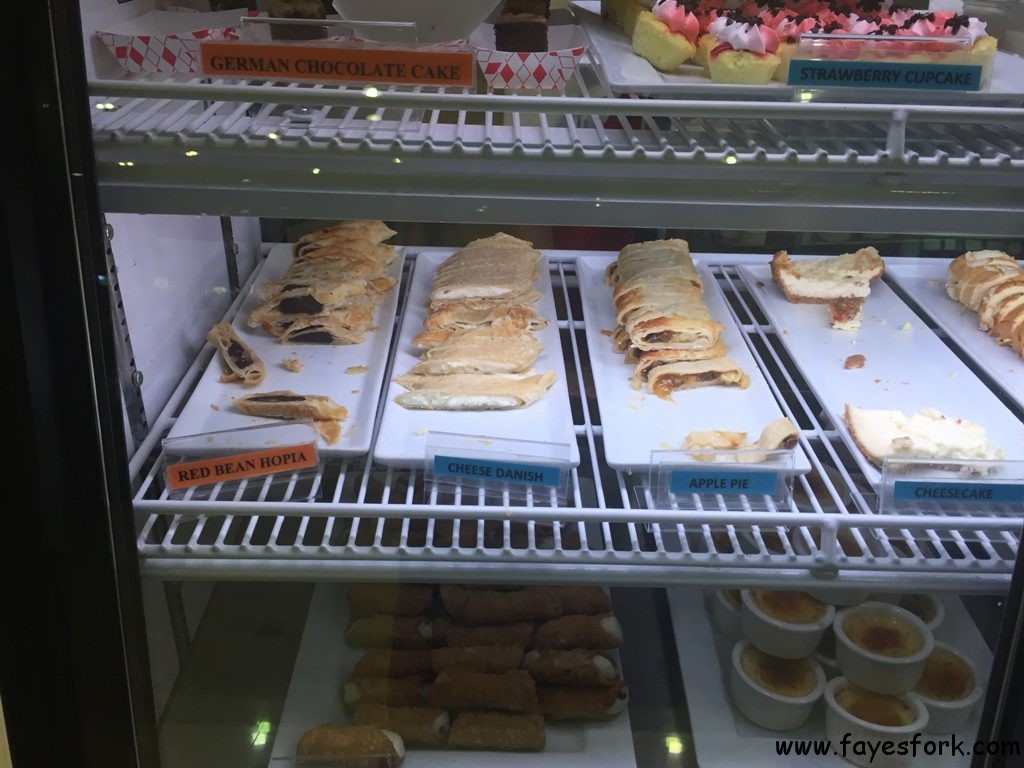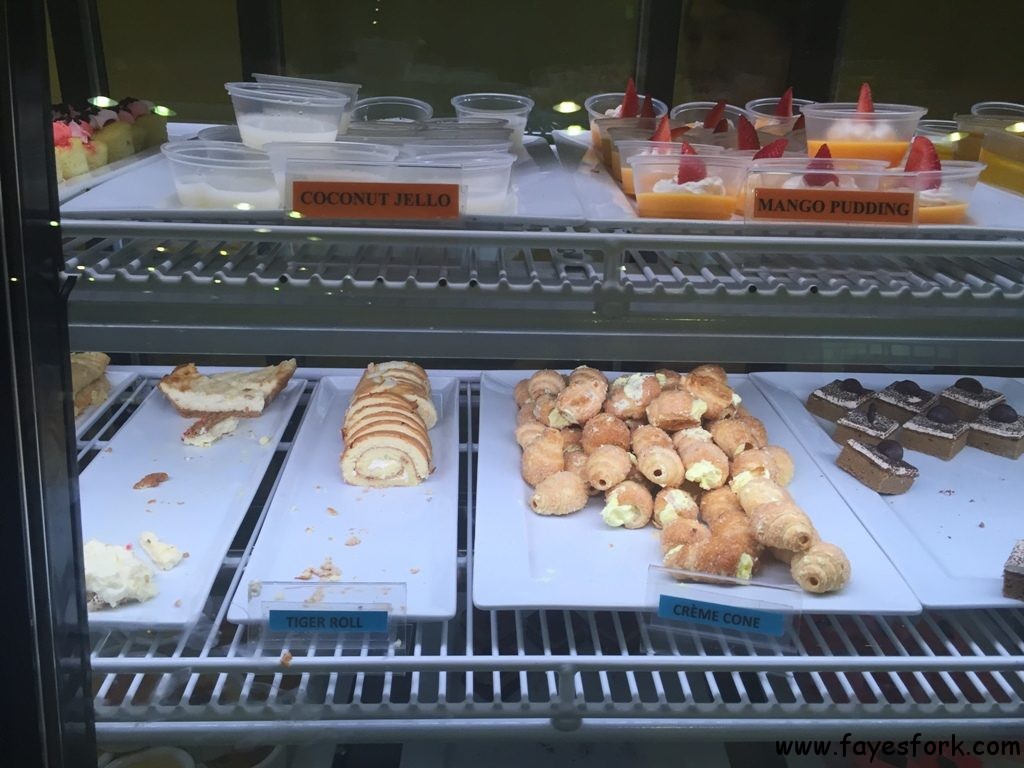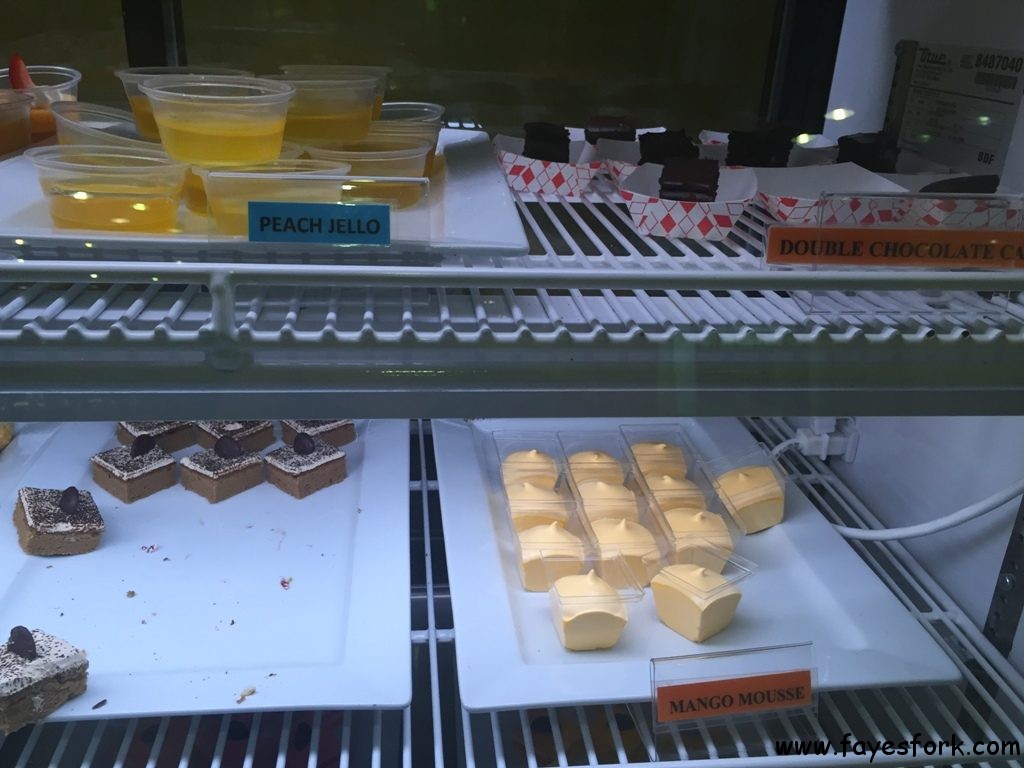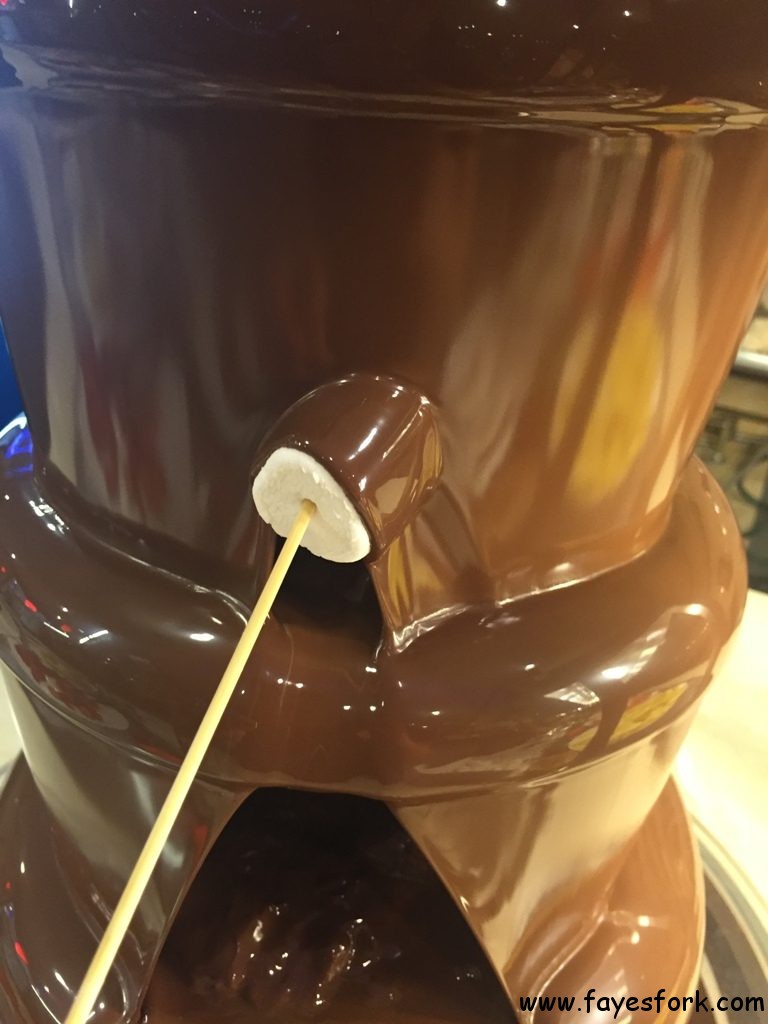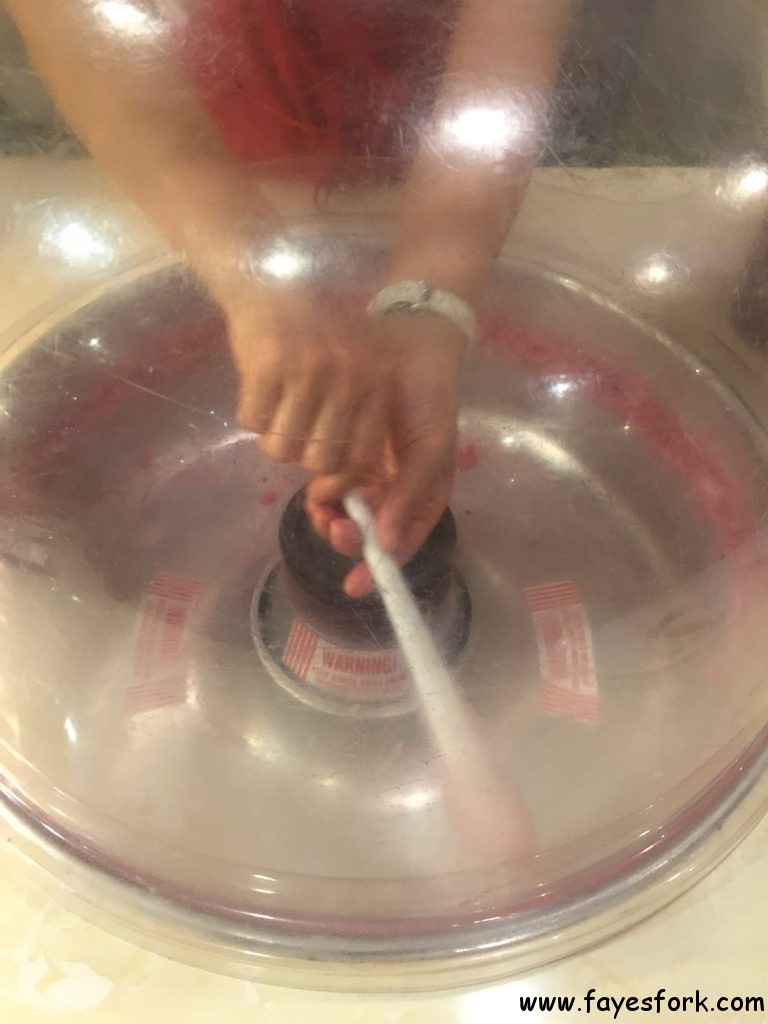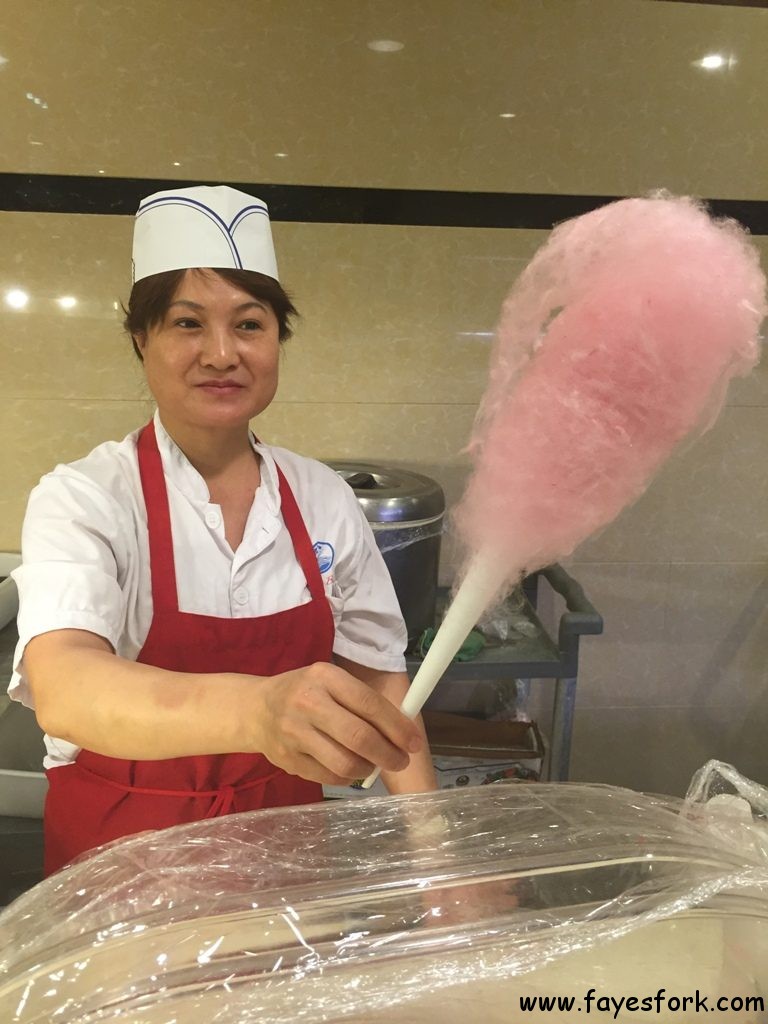 You have to ask someone to make the cotton candy and this nice lady made a small sample one for me.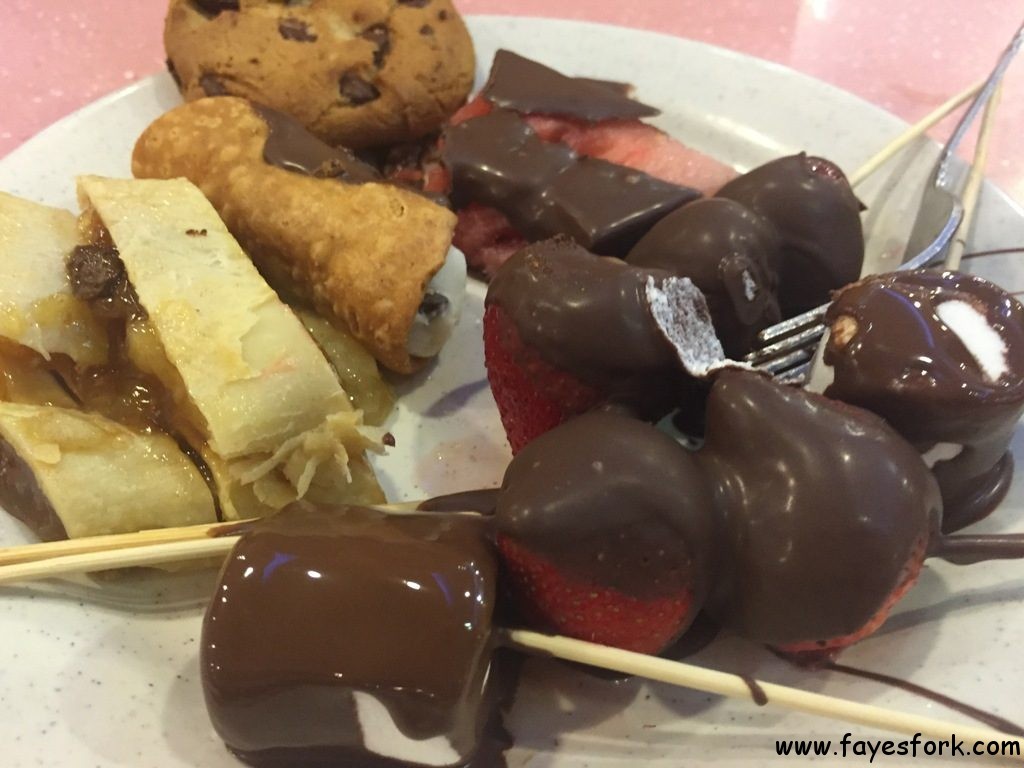 Of course this is Cdj's plate as evidenced of every.single.item touching one another. He wasn't impressed with the dessert items but we both appreciated the many options to choose from.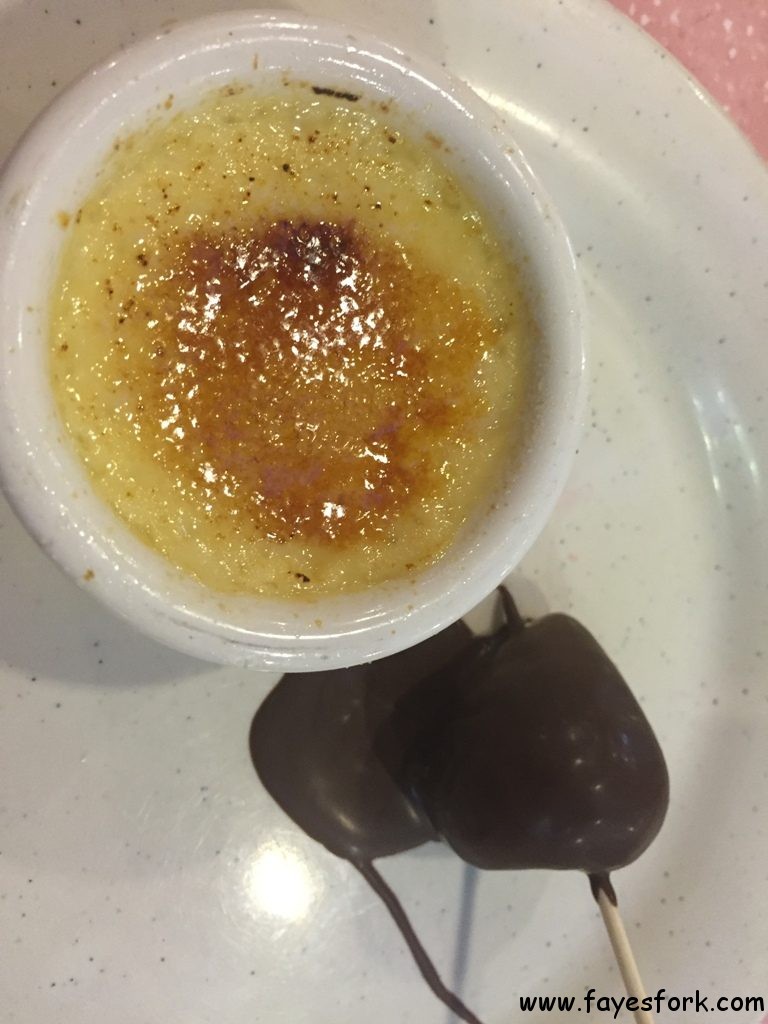 The creme brulee wasn't bad as the sugar shell cracked perfectly when punctured with a spoon. What I LOVE about the chocolate fountain is that it produces a hard chocolate shell on the marshmallow and strawberry! Anyone else remember the turtle shell squeeze bottle that produced the same thing.
Service was attentive as our plates were cleared often. The staff works hard here but they also seem like robots going through the motions. It was nice to finally try out Seaside Buffet but I personally prefer Savory Buffet for an AYCE lunch. Seaside Buffet might be worth a try on a weekday when prices are cheaper.
SEASIDE BUFFET
8998 Miramar Rd
San Diego, CA 92126
(858) 566-1888
Cdj told me to feed the cotton candy to the dragon as it'll bring me good luck. Alright dude.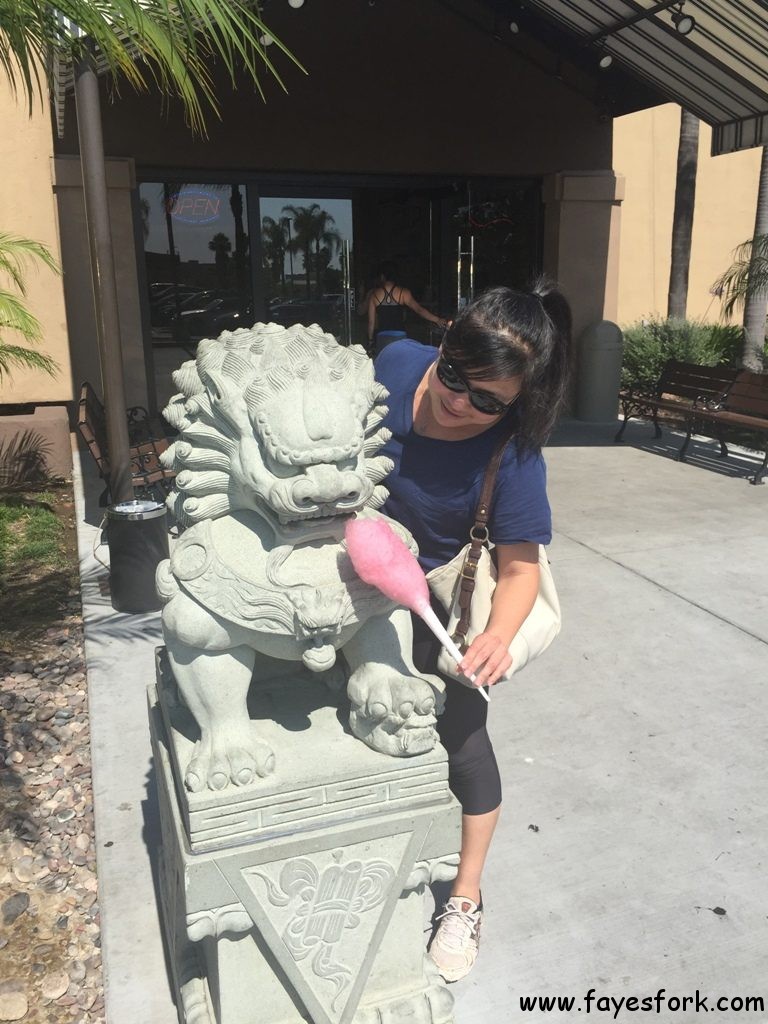 I thought the request was ironic because guess what. Within fifteen minutes of taking this photo I started getting stomach cramps. I don't want to picture what I think it was from but have a suspicion it was the oysters.
So moral of the story.
Don't take Cdj's advice about feeding no dang dragon cotton candy.