I was over Little Sheep Mongolian Hot Pot as the food started to taste the same with each visit. Not that this is a bad thing as consistency is a great trait but the soup base started to taste monotonous. Plus, the lunch special price was no longer $9.95. Sis wanted to treat V and her son for lunch. We know the two of them like Little Sheep. It had been awhile since all of us had a meal together so we decided on an adventure to Little Sheep.
Why an adventure you ask. Well, because my sister is a freak and wanted to collect more Pokemon Go crap. I don't even know how that works. I just know terms like fuel stop, gym fights, pokemon balls, picachu. She refuses to buy more balls to feed or fight the creatures (or whatever) so she has to do pit stops (or whatever) to search for more balls. Cheapness never hurt so much.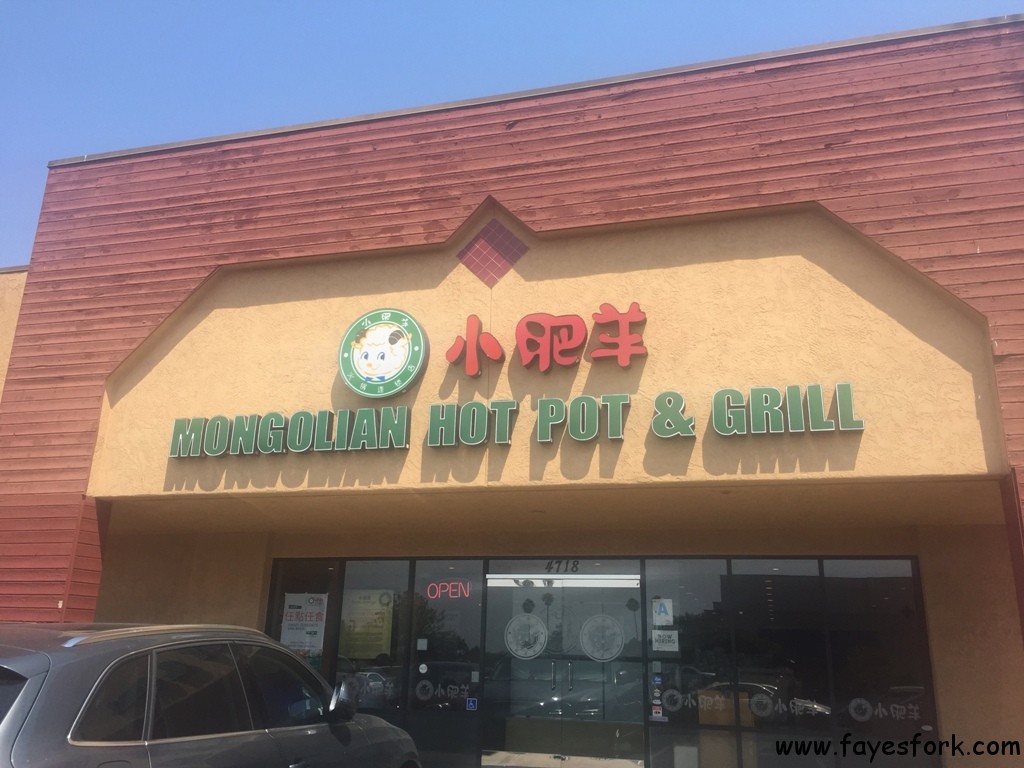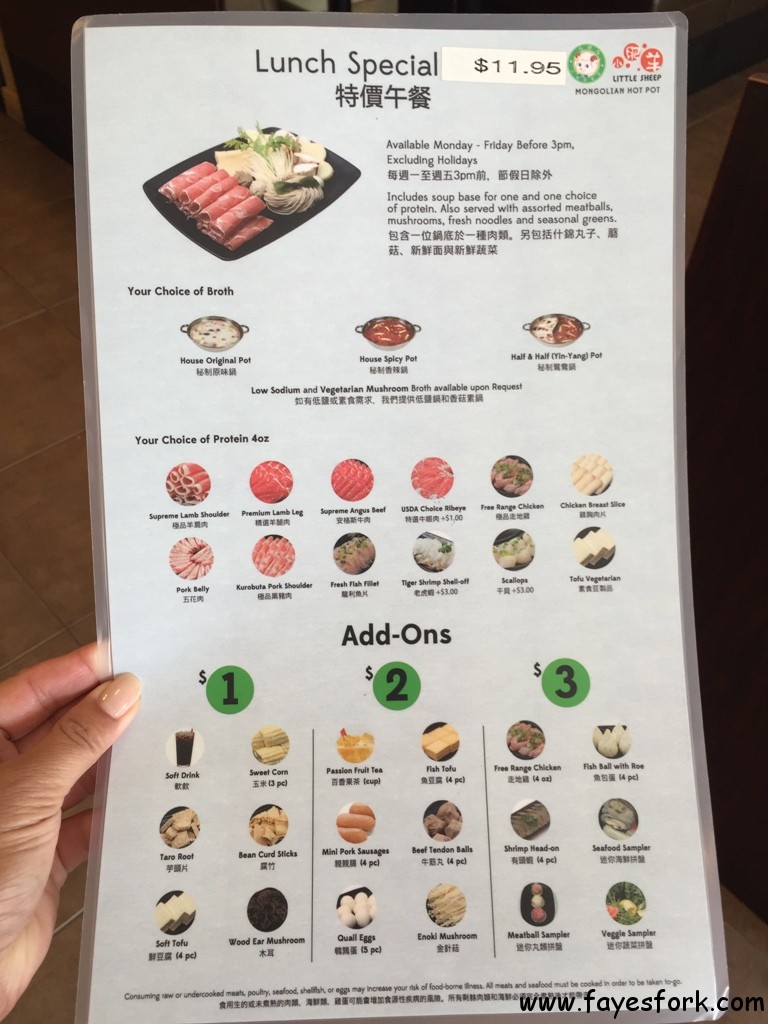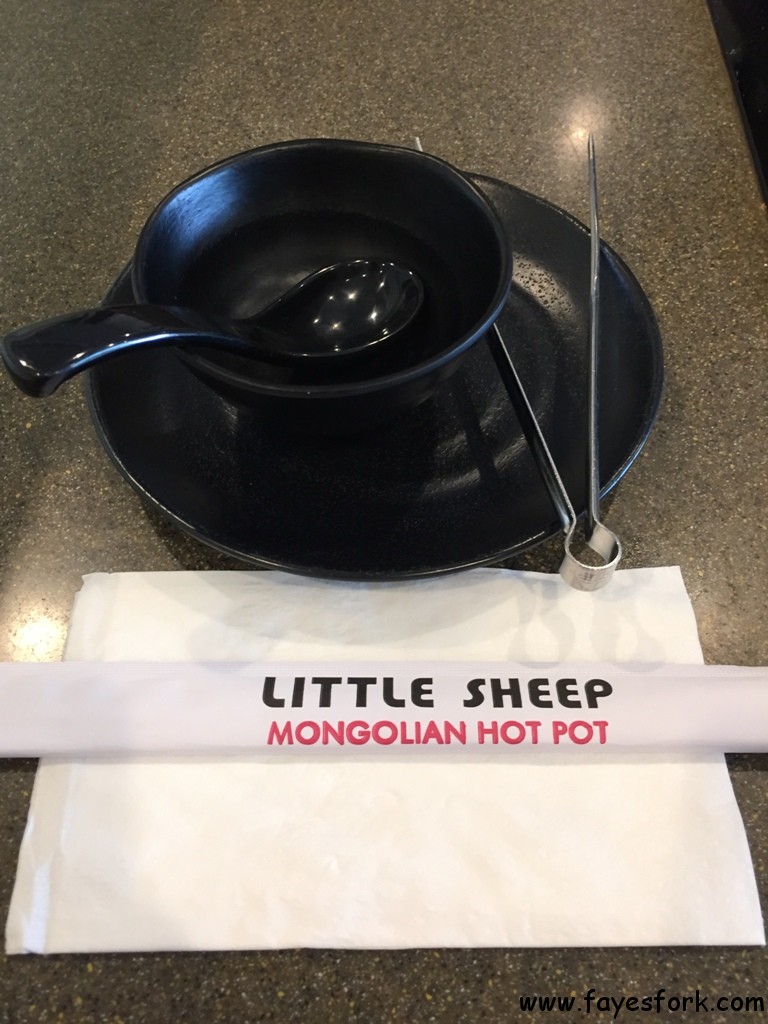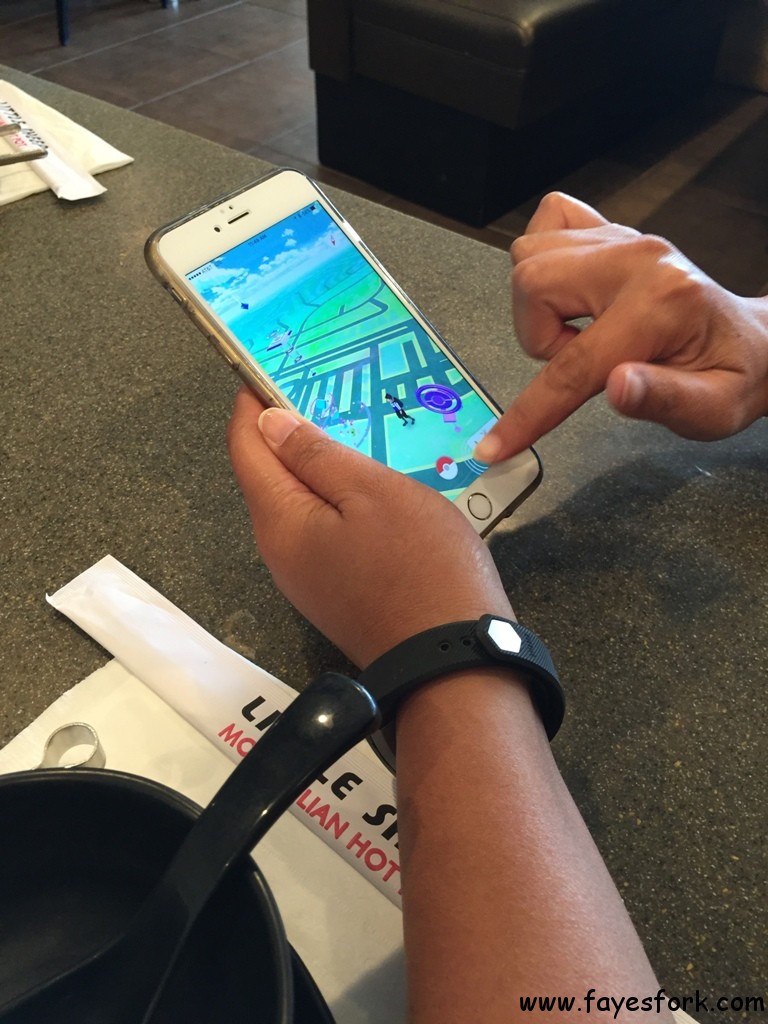 This is where her nerdness started to kick in. She was showing me how to track balls or something.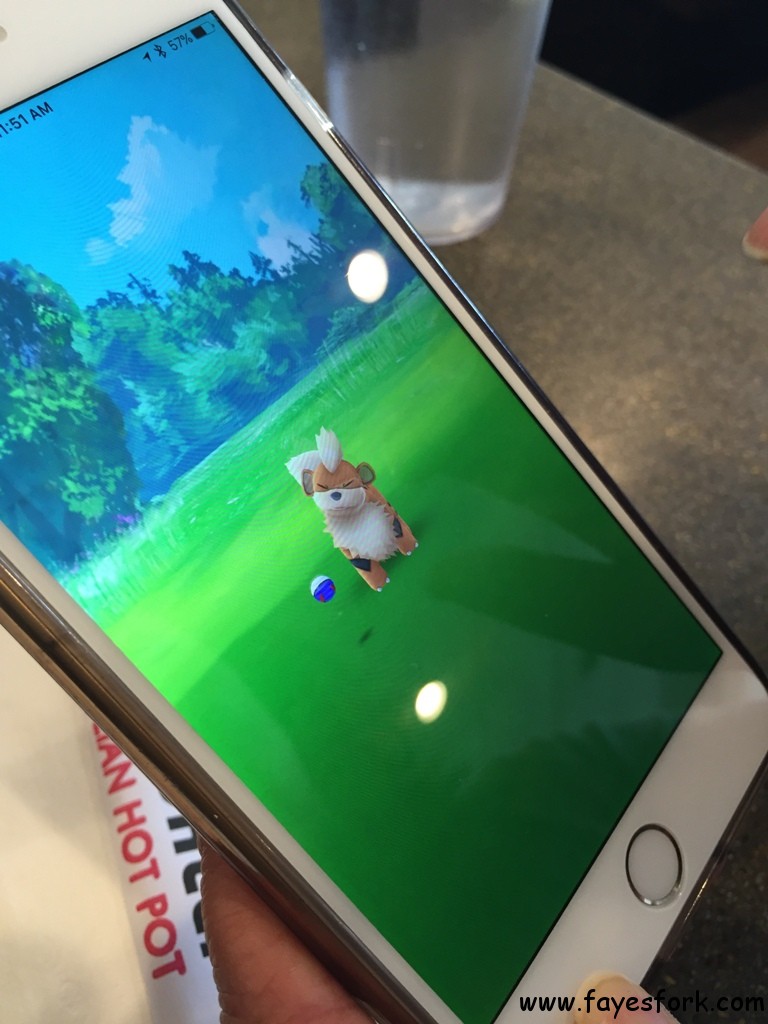 I kept yelling at her to put away the phone so we can eat. But she'd yell back and say 'ok ok but LOOK at this (forgot the name of the creature) – like, isn't he SOOOO cute?!!!'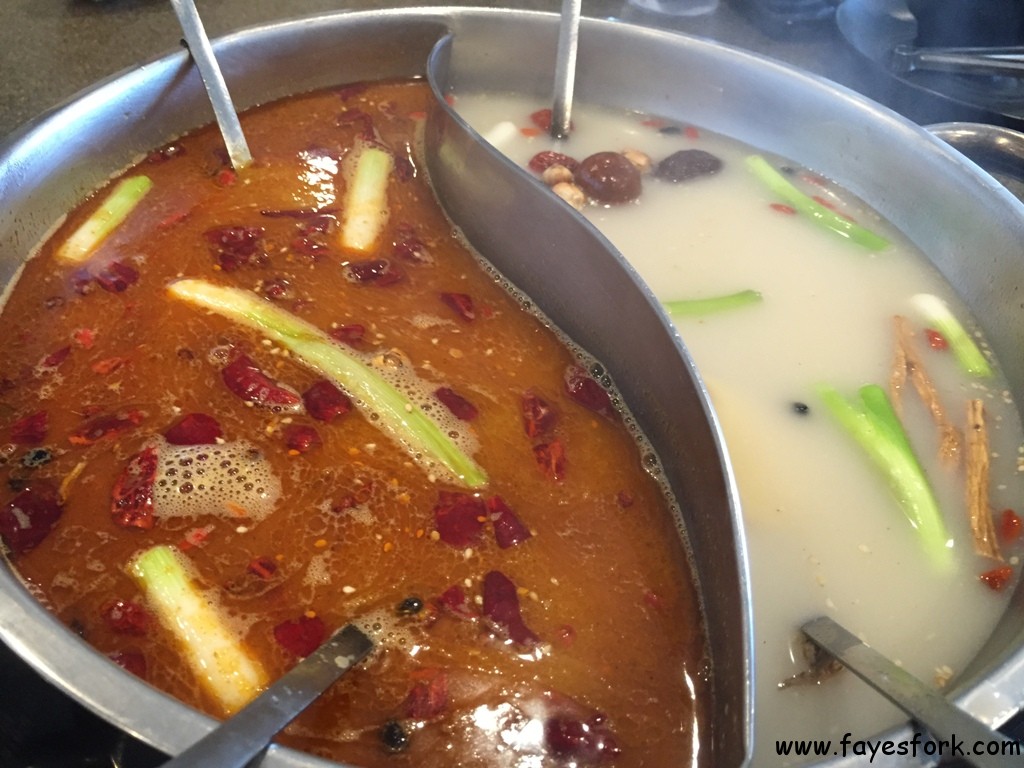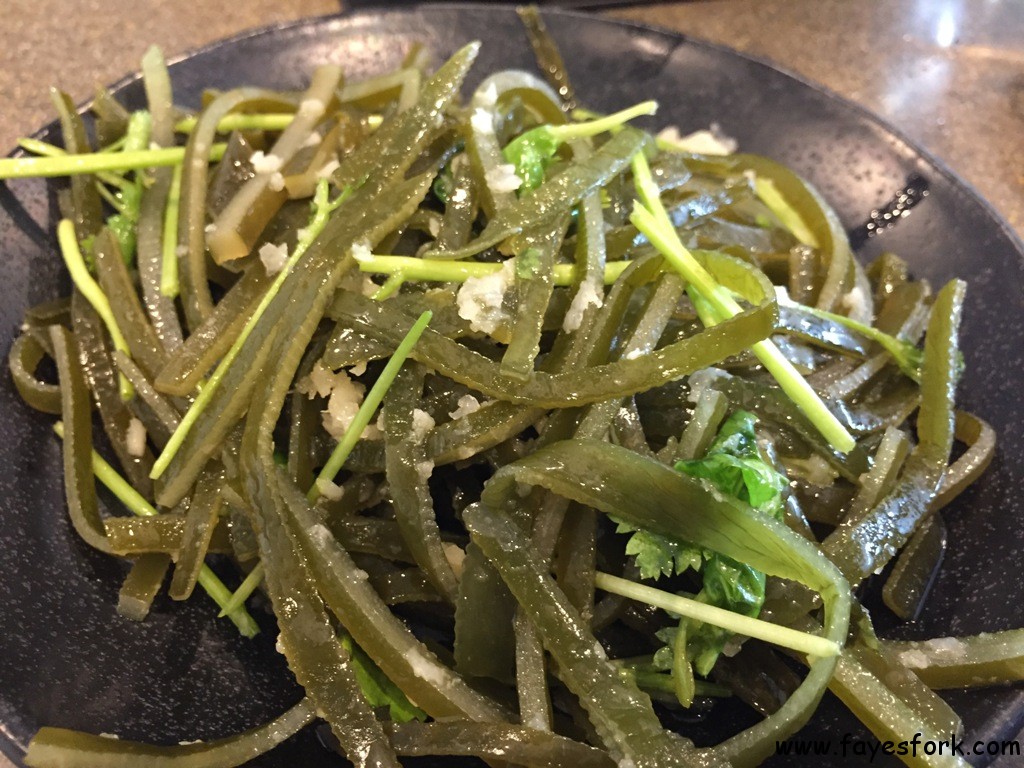 We really love the garlicky cold seaweed salad here at Little Sheep. It's not cheap at $4 bucks but it's worth it.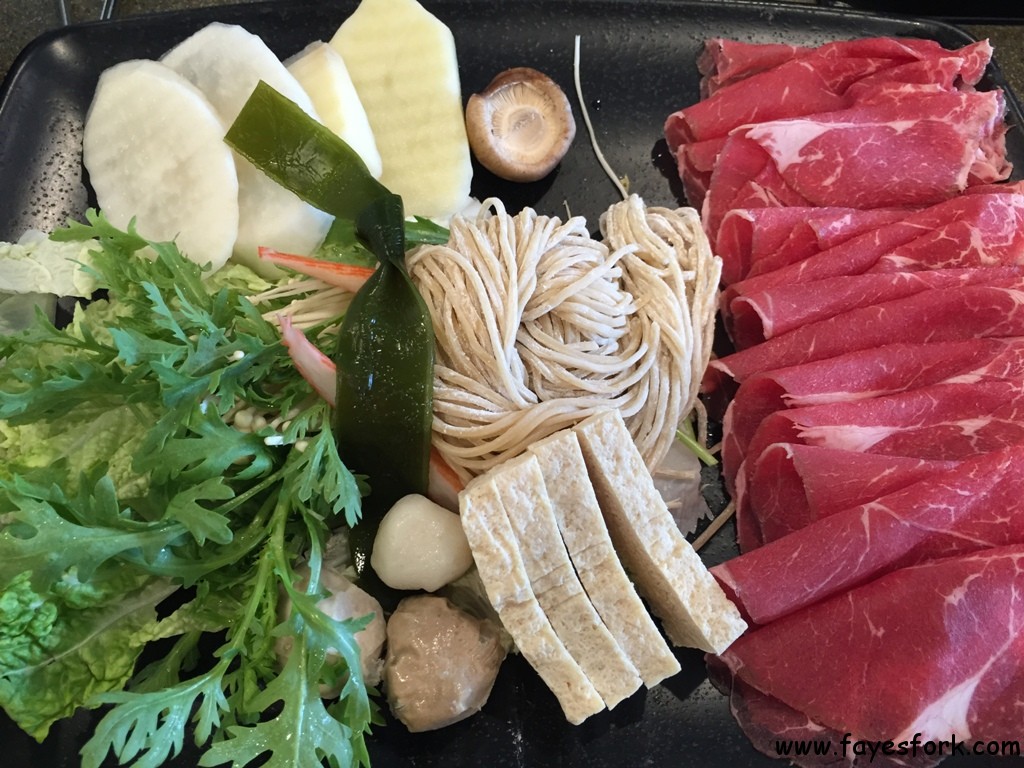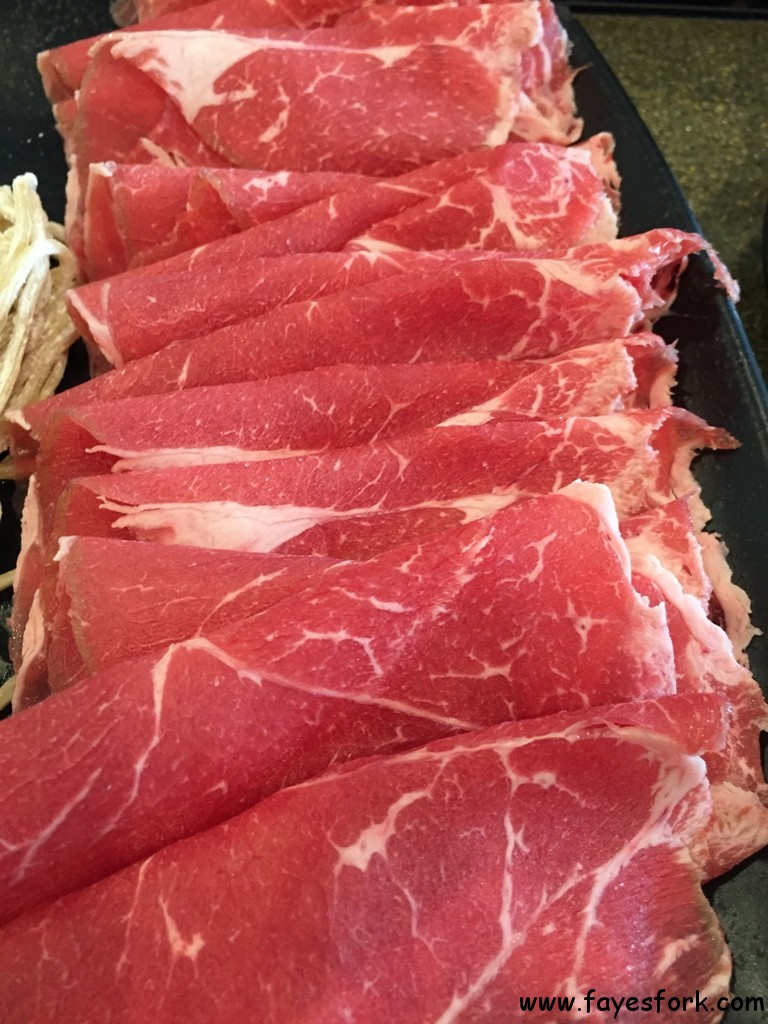 You can pay $1 more for rib eye beef but I choose the standard beef. There's not as much marbling which you could taste (and regret not upgrading) when you dip it in the broth.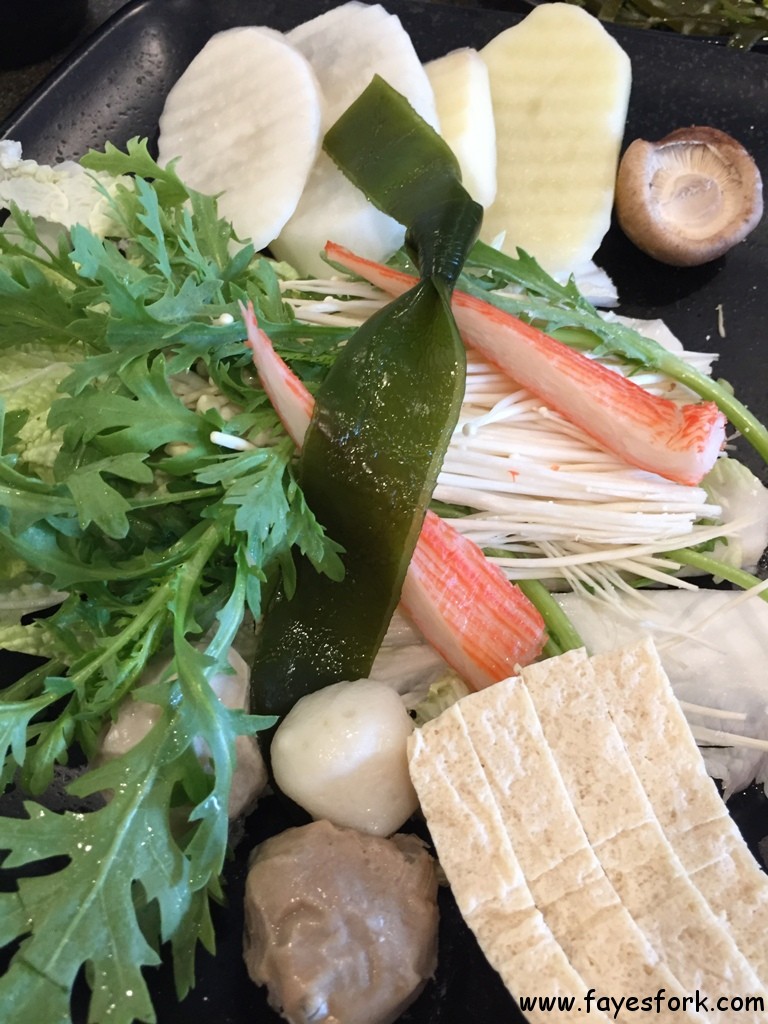 The specials come with vegetables, beef ball, fish ball, pork ball, tofu, imitation crab, noodles, enoki, one shitake, potato, and daikon. No more dong gua where I can use Lifu as a supermodel.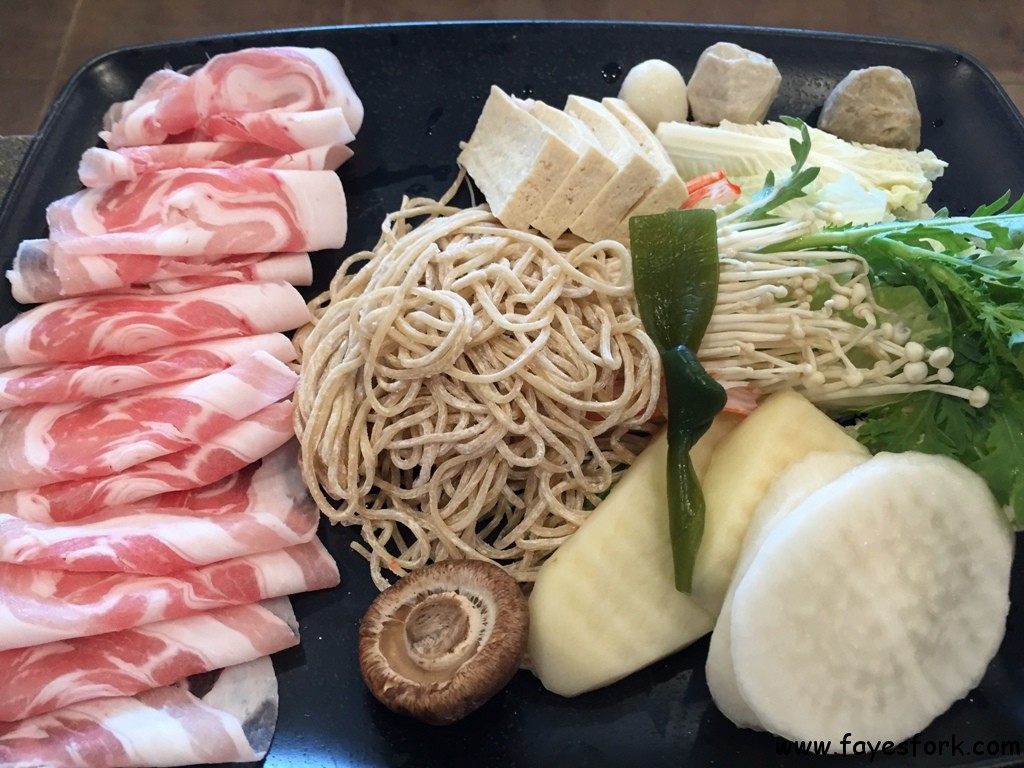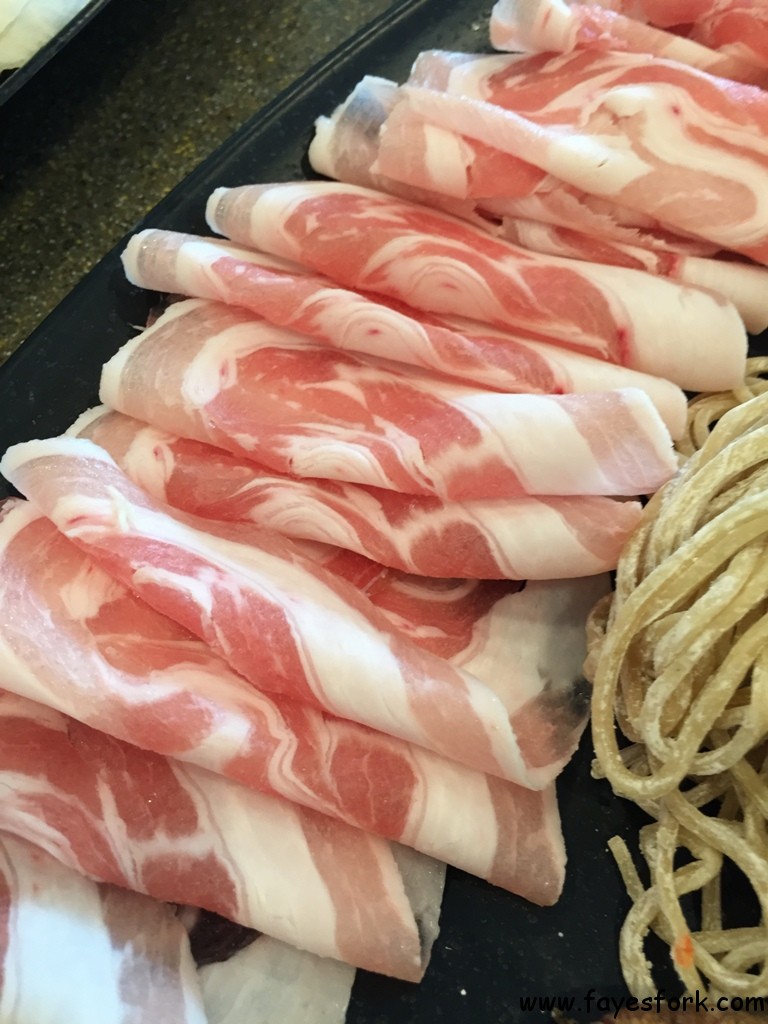 Sis and V ordered the pork belly. The pork was a better option than the beef.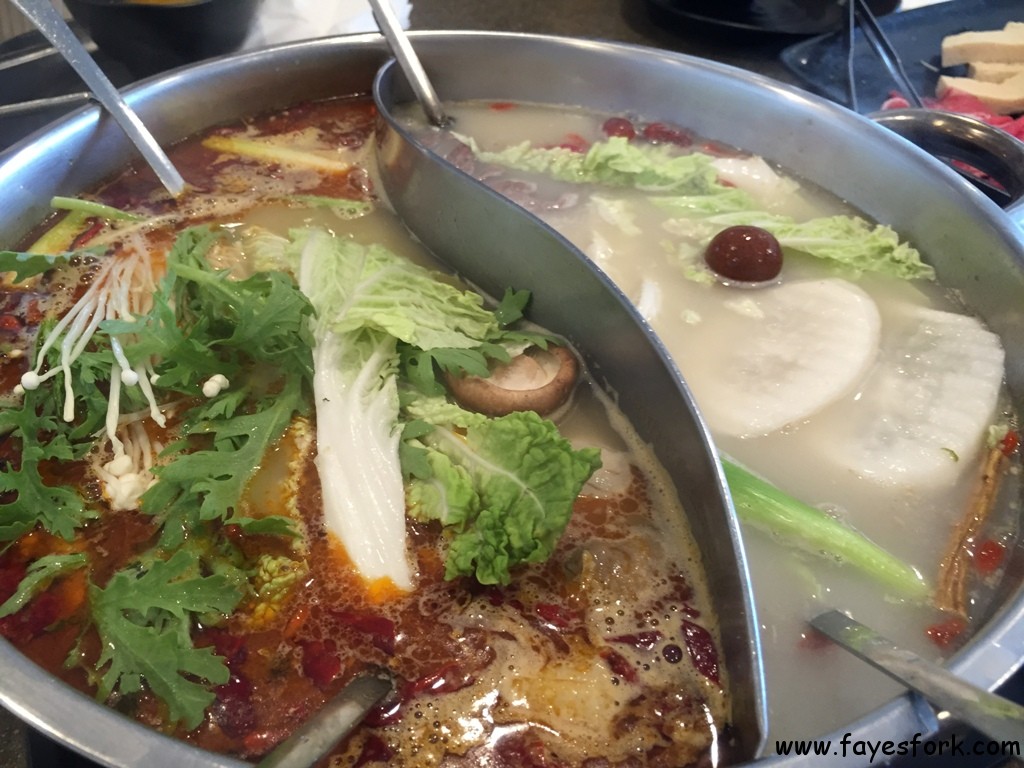 I throw everything in the pot except the noodles and meat.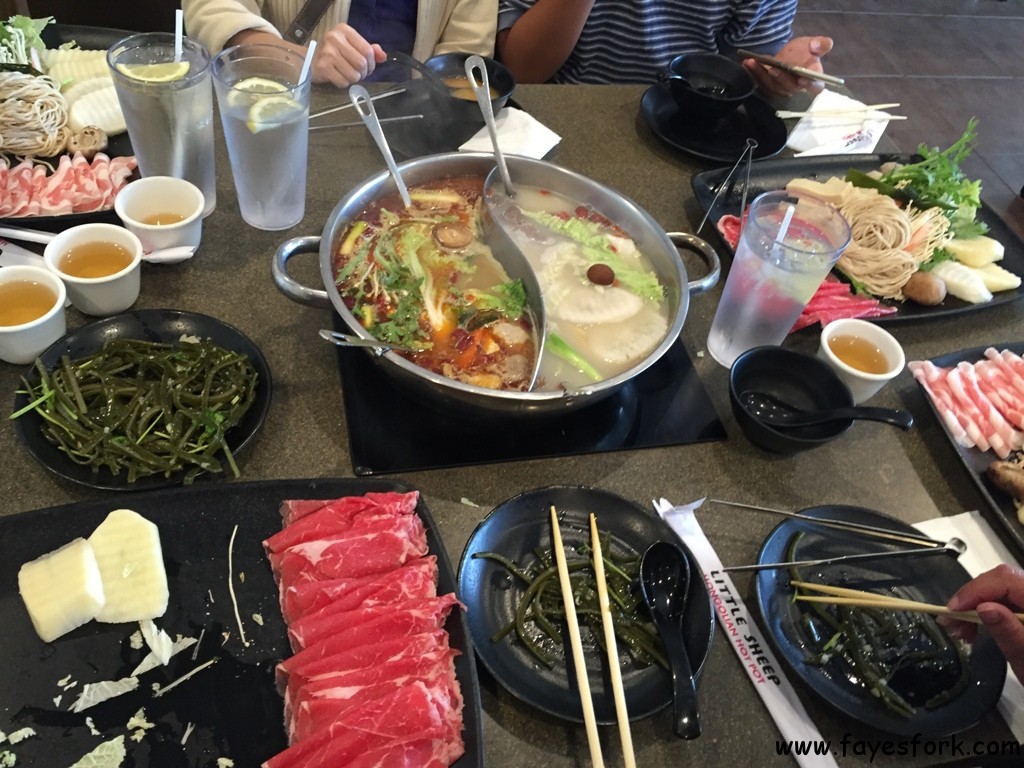 Our table was full with the lunch specials!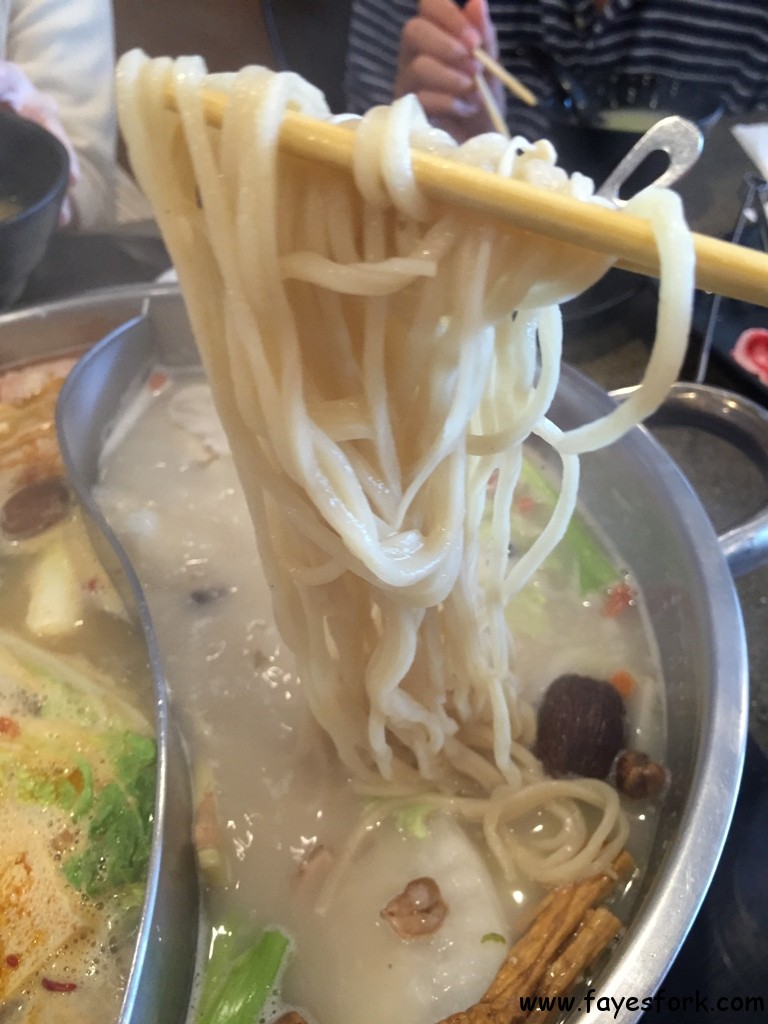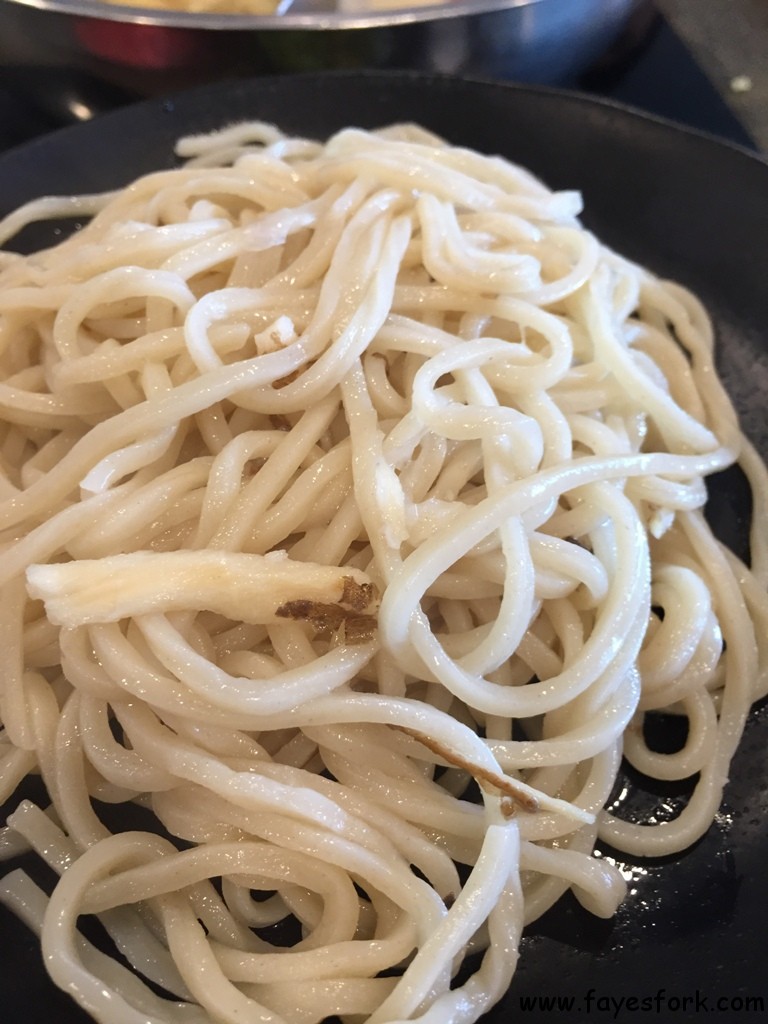 I gave my noodles to V's son as he just loves them so much. The noodles are fresh and drinks up the broth so beautifully. I mean, look at what sis thought about how delicious the noodles were…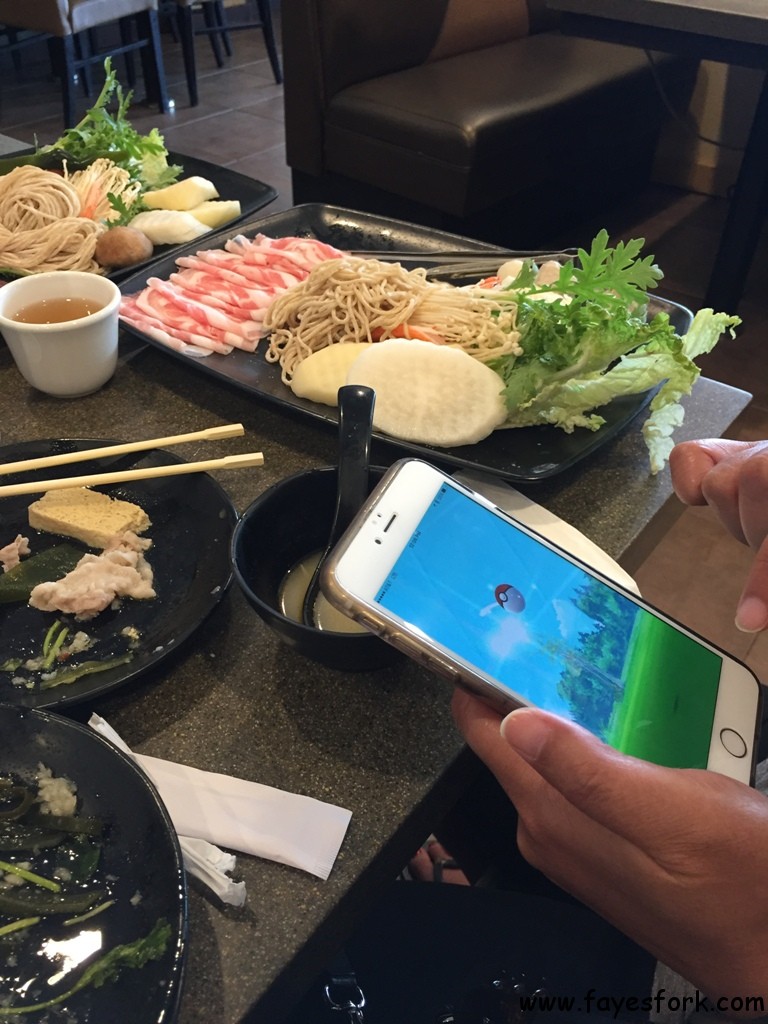 Yeah. The ENTIRE time.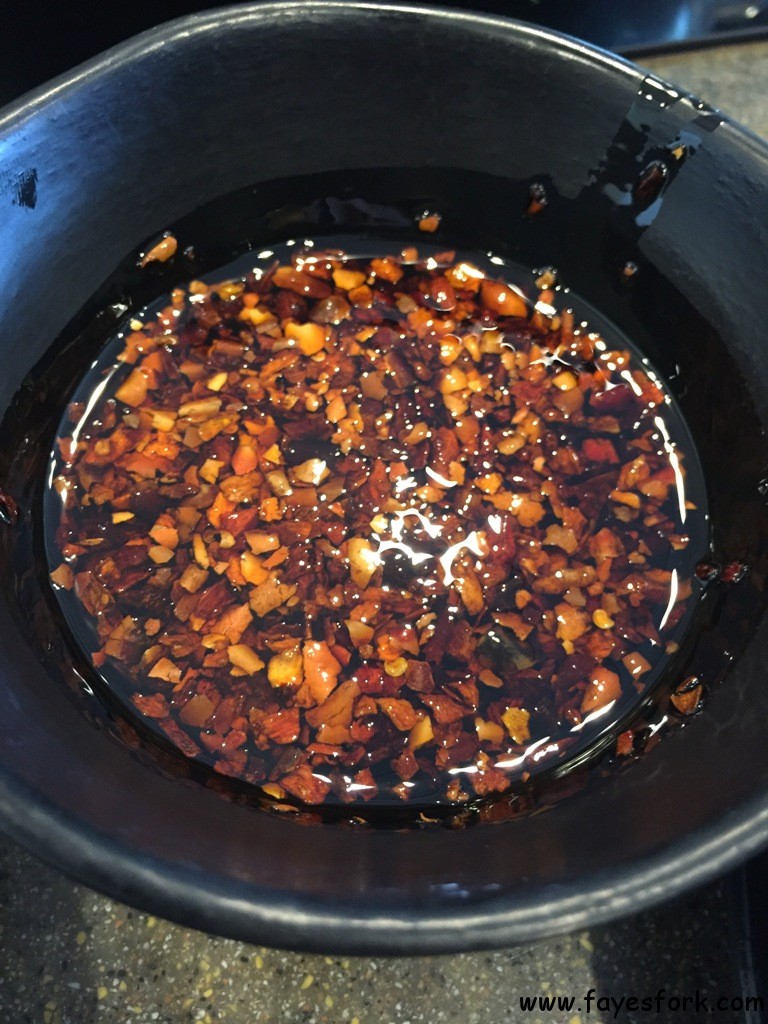 Make sure to ask for this chili oil.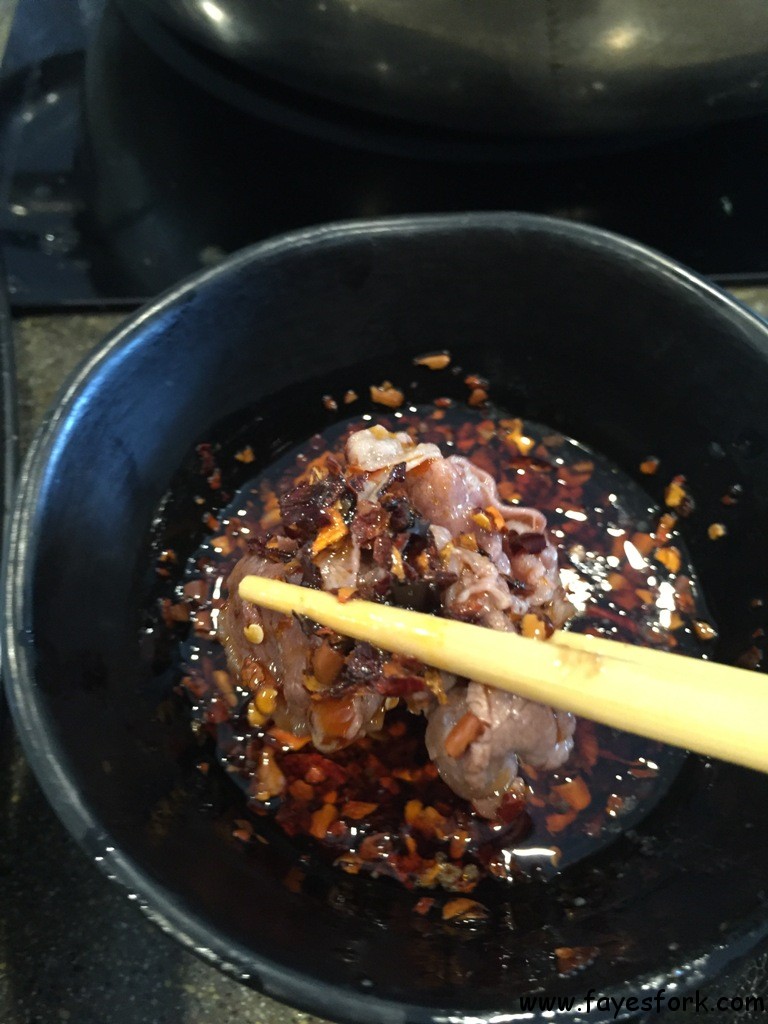 Sis and V don't understand how I can eat things this way.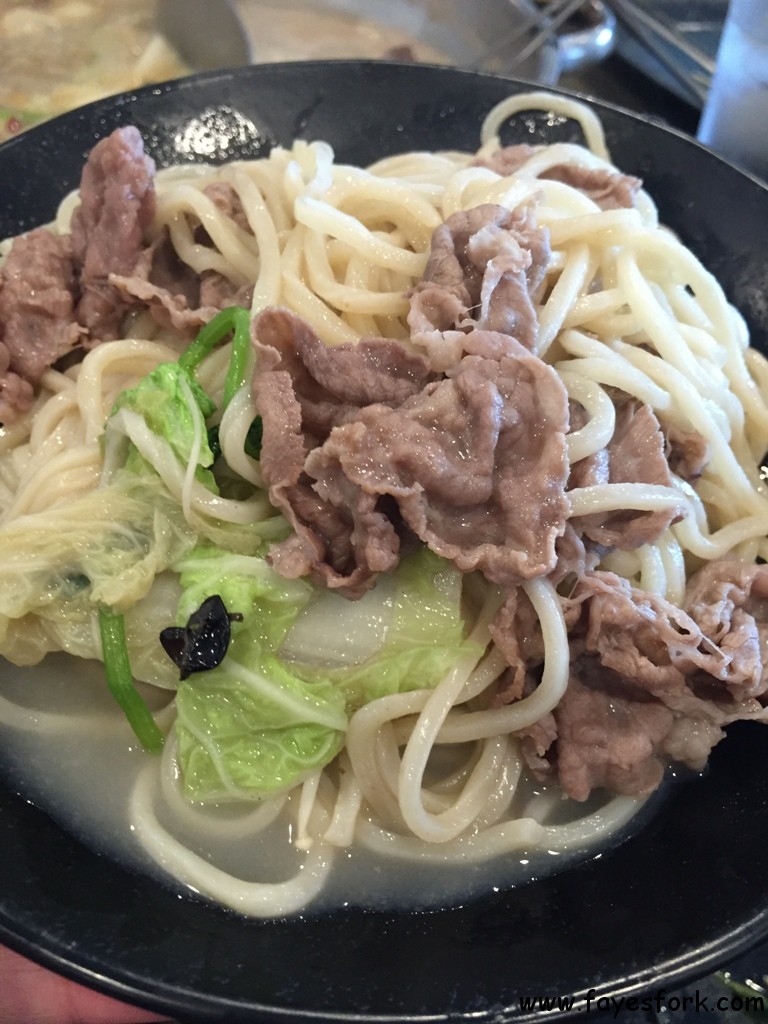 We were all impressed with how V prepared her noodles. It looked like a stir fry. She would take the cooked noodles from the soup, put them on a plate, then mix in some meat and veggies (without the broth).
Service was nice and our pot was refilled with warm broth when requested. The restaurant is nicely air conditioned so eating hot pot on a humid day wasn't an issue for us. The lunch special has gone up since their $9.95 glory days (for lunch) but you still get a nice sized portion to satisfy your belly until dinner time.
LITTLE SHEEP MONGOLIAN HOT POT
4718 Clairemont Mesa Blvd
San Diego, CA 92117
(858) 274-2040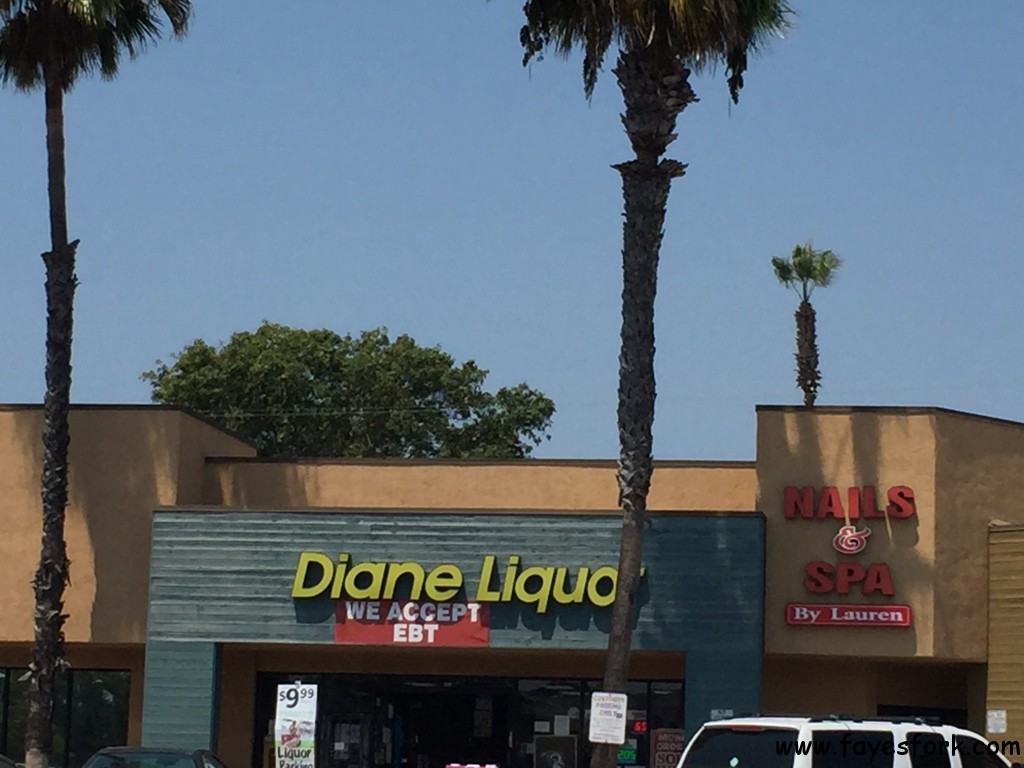 Of course sis made me drive around the plaza looking for more pokomon. We've seen this Diane store  before and just noticed the 'We Accept EBT' sign.
Sis: 'what does EBT stand for'
me: ' I don't know. Maybe it's government assistance?'
Sis: ' They GIVVVVE government assistant to buy liquor????'
me (looking at the full name of the store): 'oh. '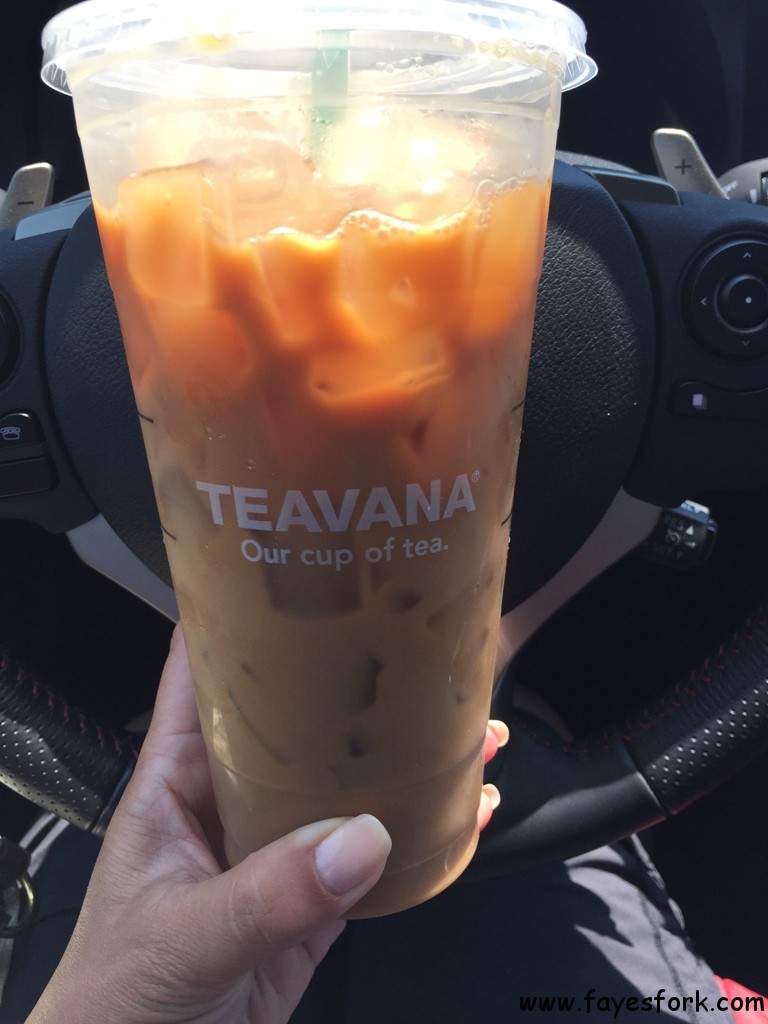 She thought she saw a pokemon at Starbucks. She bought me an iced coffee for being wrong.
V and sis wanted to visit 85c afterwards.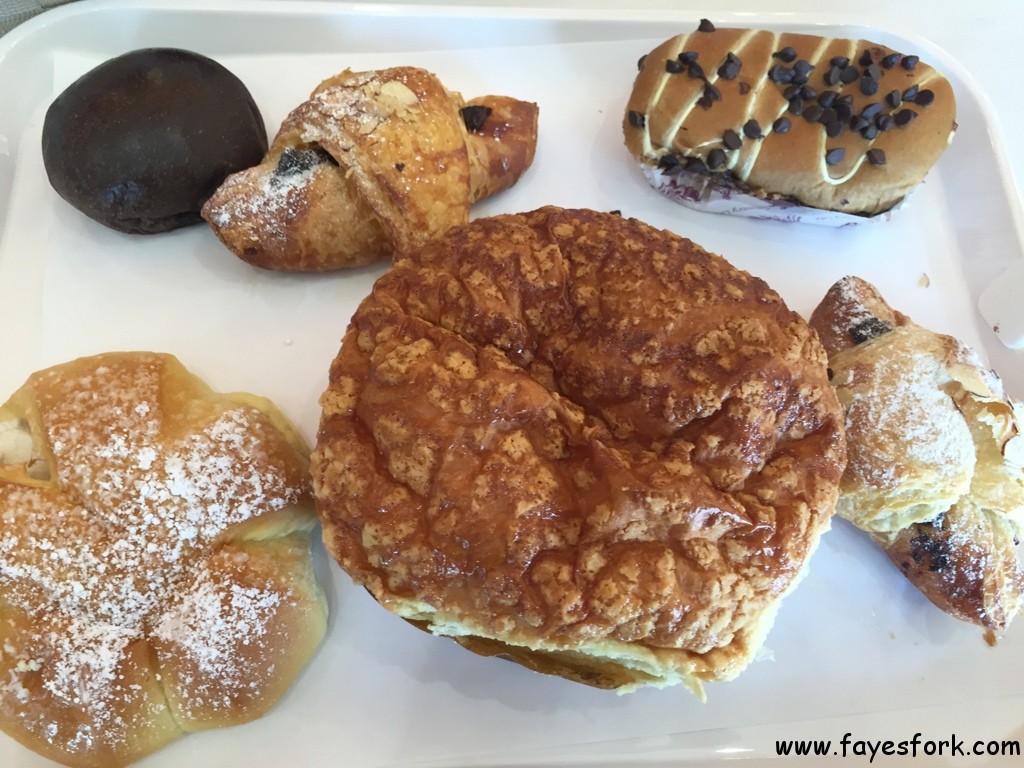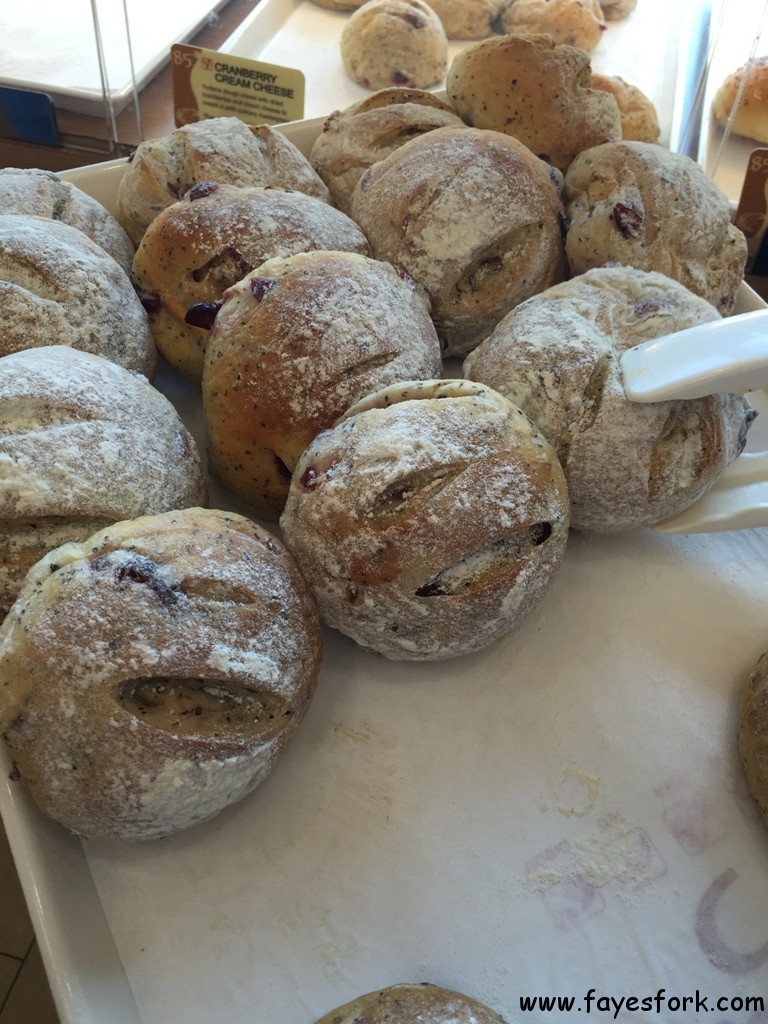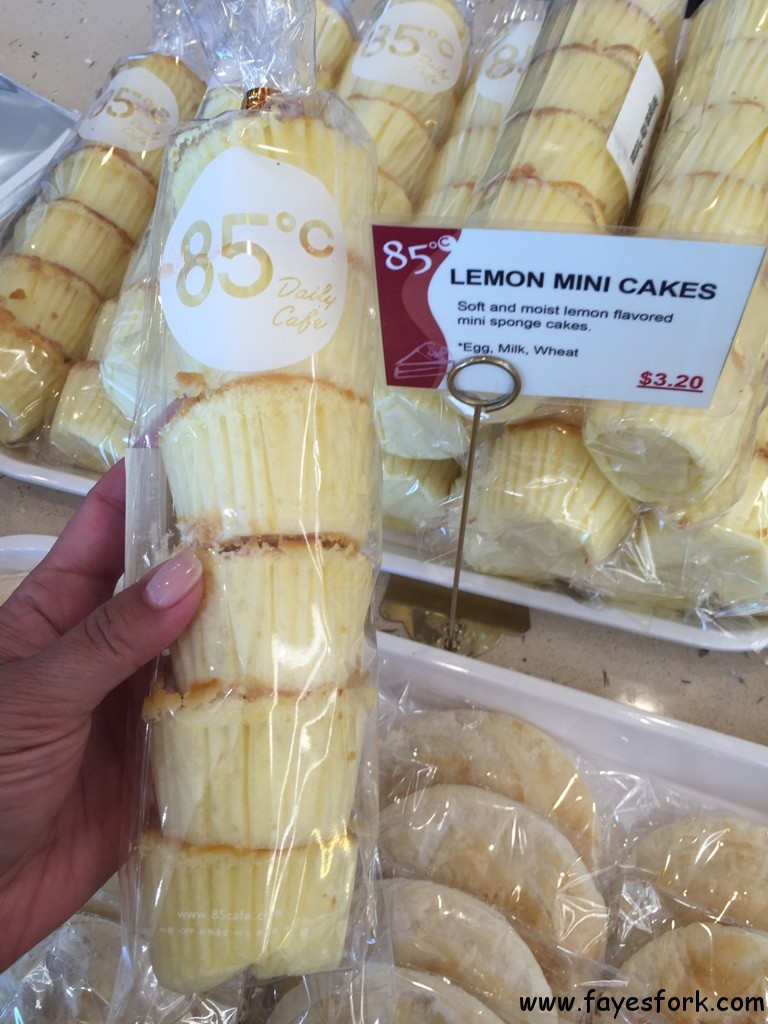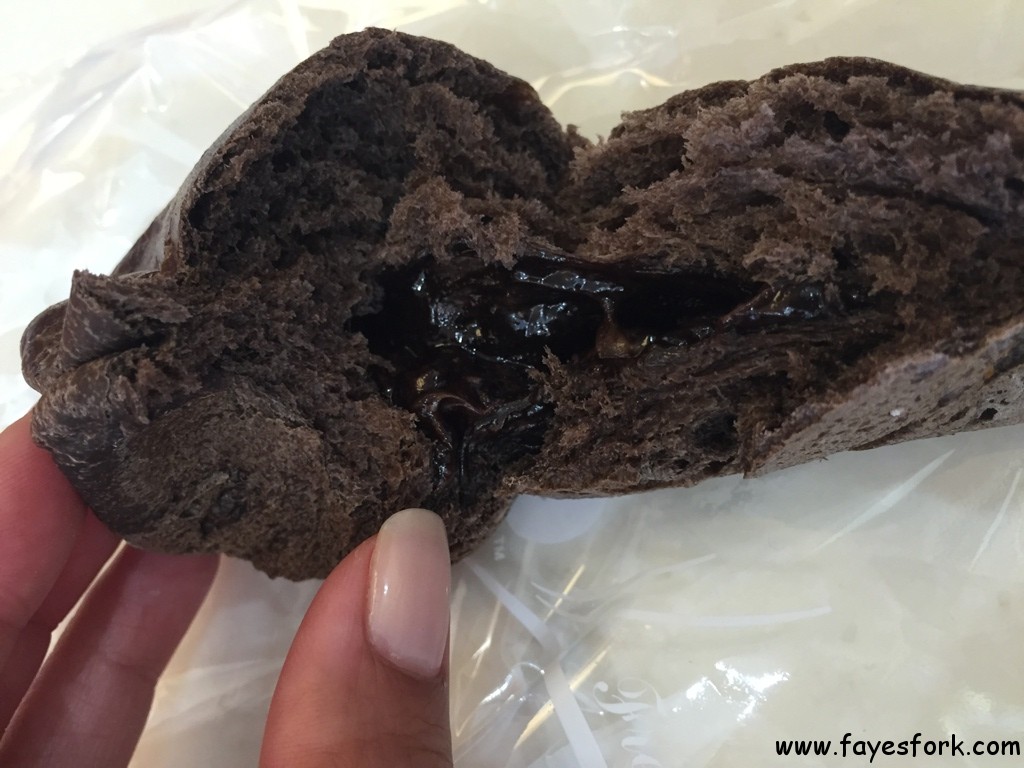 This choco bread, when still warm, was DELICIOUS. It had oozy dark chocolate in the center.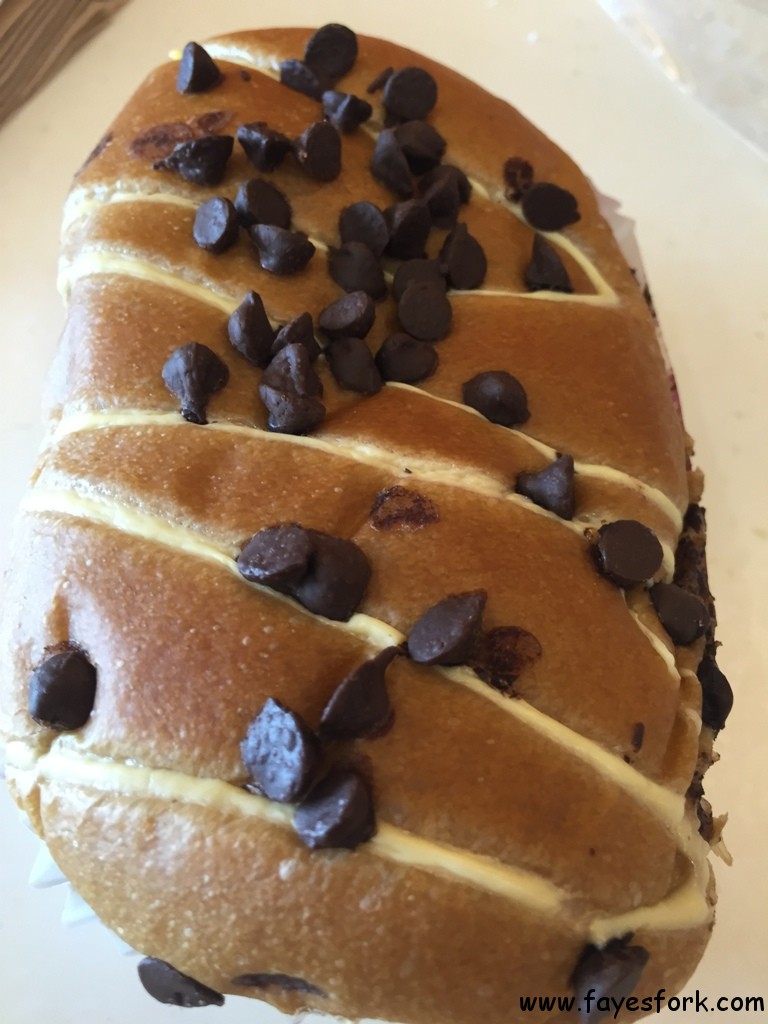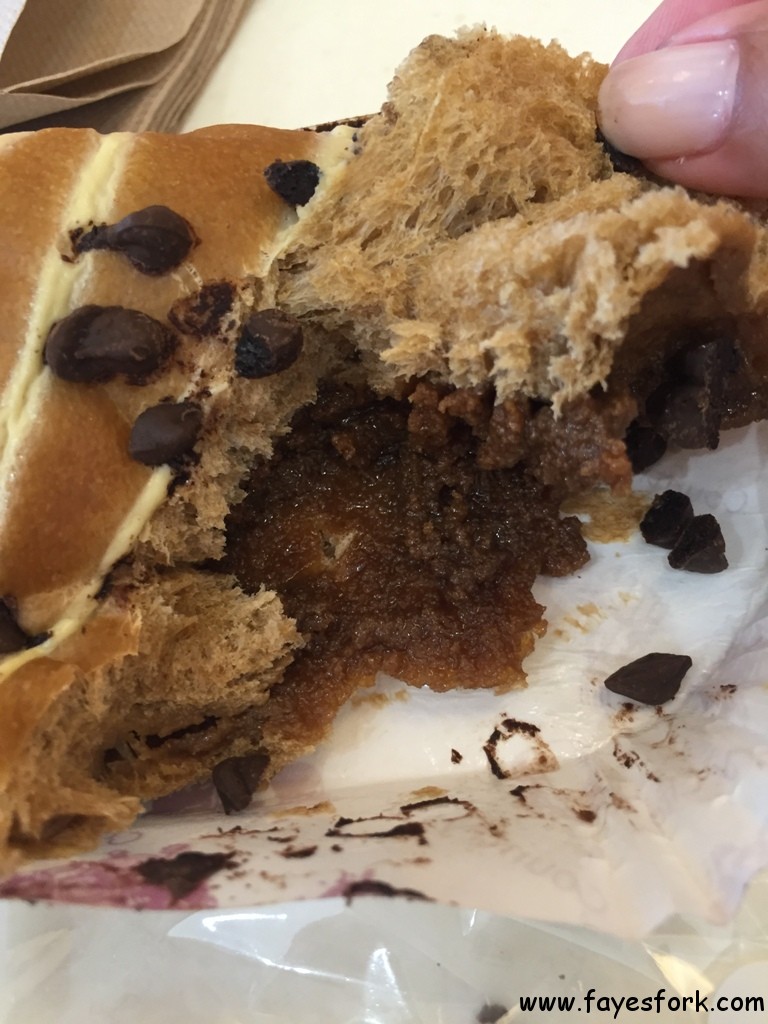 Ok I made a mistake of picking this one. It had an artificial coffee taste to it and was overall strange to us.
We had a great afternoon. I'm leaving soon for a trip so sis and V have been helping me. V often gives me advice on outfits and is brutally honest. I tried on what I thought was a pretty black turtleneck dress. Her remark: "ok, don't get mad ok?…you look like a sushi handroll".
A sushi HANDROLL.
The handles have been falling off one of my doors. I've been too cheap and lazy to do anything but it's been difficult getting in and out. Take a look at V's genius fix: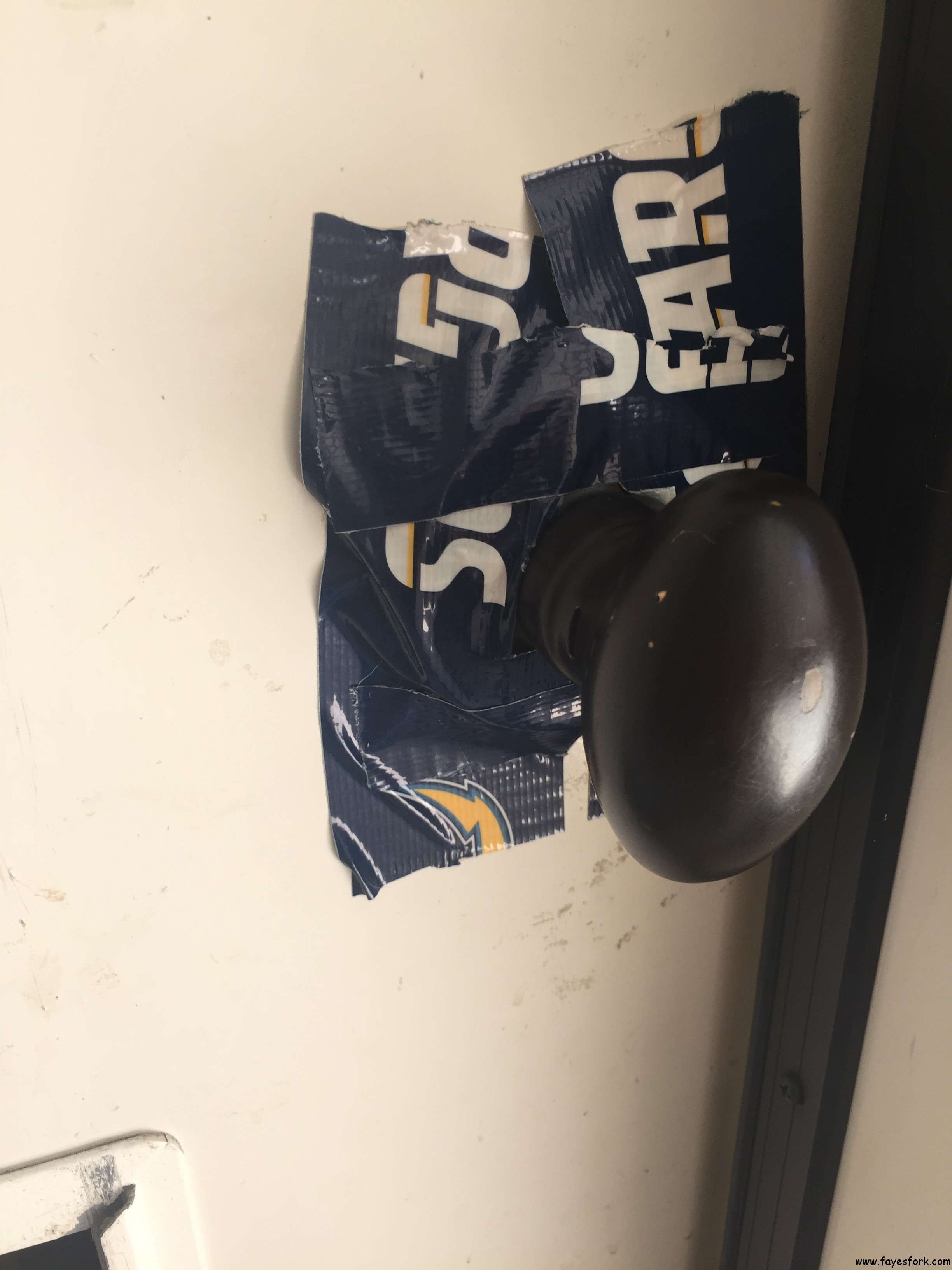 Yeah. I was mortified until I realized the tape worked. She did the same on the opposite side too. I didn't even know I had duct tape.
Lastly, even though I make fun of sis, she does care about me and recently gave me a fig tree (that she didn't want). It finally bloomed.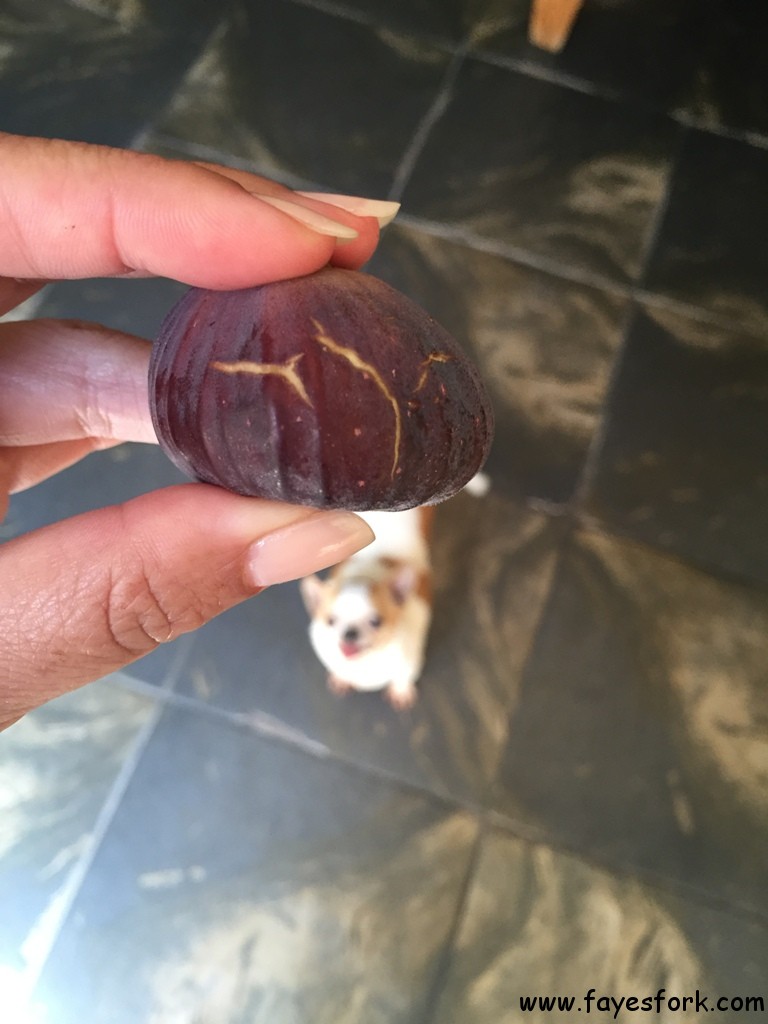 My very first home grown fig.
I don't eat figs but tried this one that was bursting. It tasted like a big fat blueberry (which I liked). So hopefully there are more to come.
Happy Friday –