I've been settling in Taipei just fine. We leave today for Hualien so I'm excited about the familiar faces I will see. I still have jet lag and it doesn't help that sis tries to facetime me when it's 2am here ('oh, oops, sooorrrrry' was her apology but then we ended up talking for 30 min). I see my youngest uncle everyday and he's the coolest guy. He's an architect so he's just always busy. He'd come by and I'd whimper 'can you pleeeaase take me out today' and my mom/grams would screech 'are you crazy, he's so busy!'. I should seriously translate Are You Crazy into mandarin/taiwanese because I hear that at least nine times a day. Ok here it is according to my grandmother who's laughing her hynie off as I type this: ????. 
Uncle wanted to treat us to dinner so he and my mom picked a Hunan restaurant downtown. Traffic that Friday night was terrible and my uncle's driving got me car sick. He's a very calm soft spoken man but with a wicked sense of humor. I asked if he could teach me to drive in Taipei which he agreed to until my mom started yelling at him. Taipei's car and motorbike congestion is unreal. I'm glad I didn't try to drive that night as there truly are no rules here when it comes to cutting in, cutting people off, etc.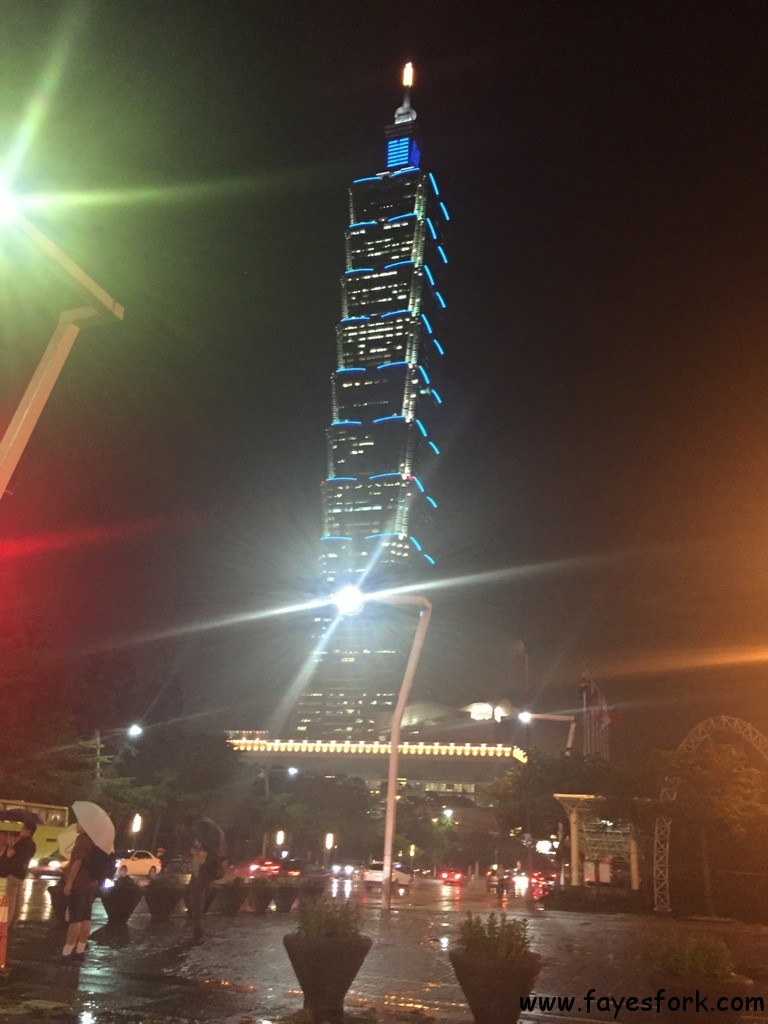 This is the pic I took of the Taipei 101 while we were in traffic. 1010 Hunan Cuisine is close by. I wonder if there's a significance in the numbers 1 and 0 here in Taiwan.
The 101 still makes me gasp in amazement especially at night.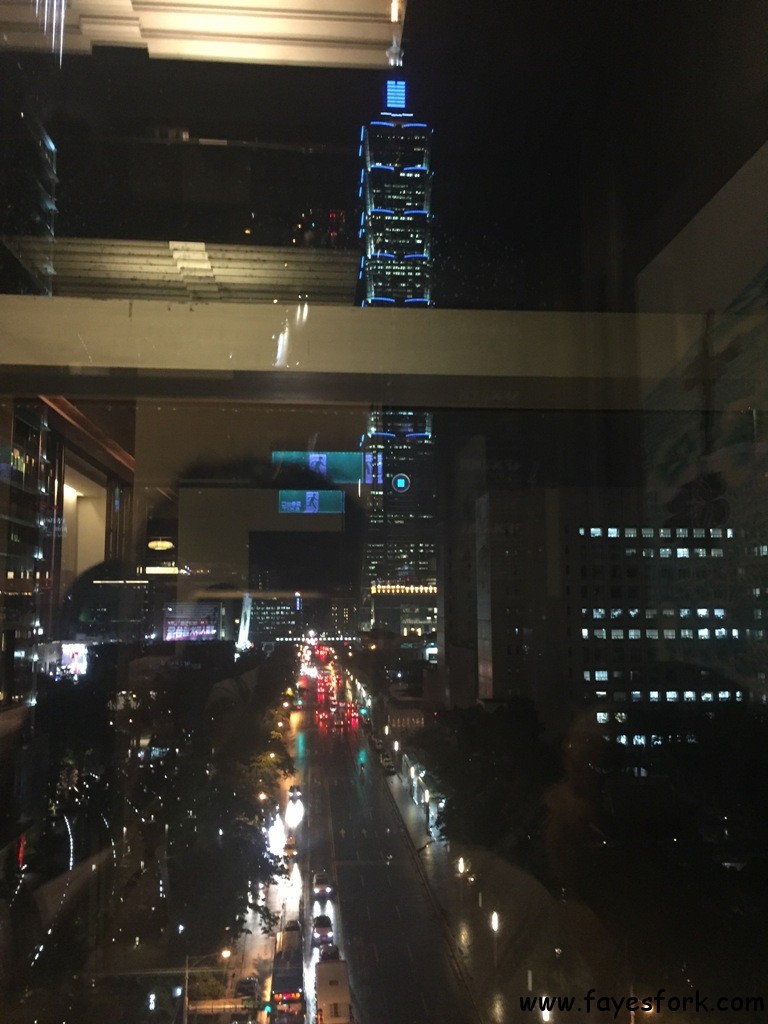 The elevator to the restaurant is beautiful. It's all glass and gives you view of the cities. I've noticed many of the fancier restaurants are on the top floors of malls/buildings/etc.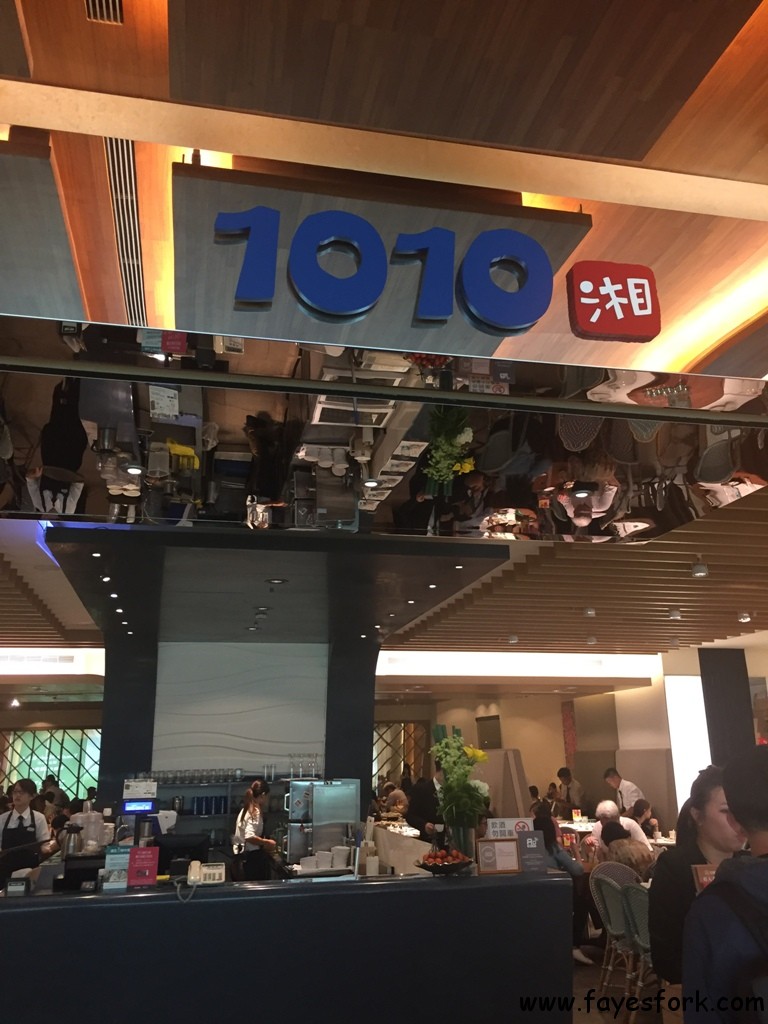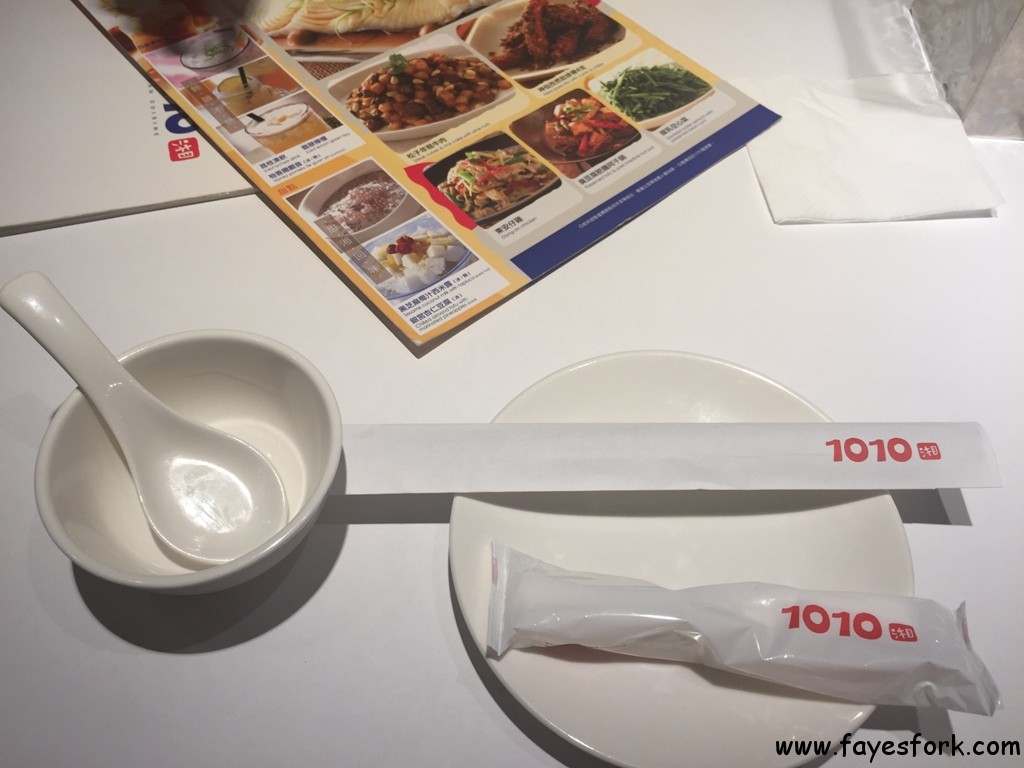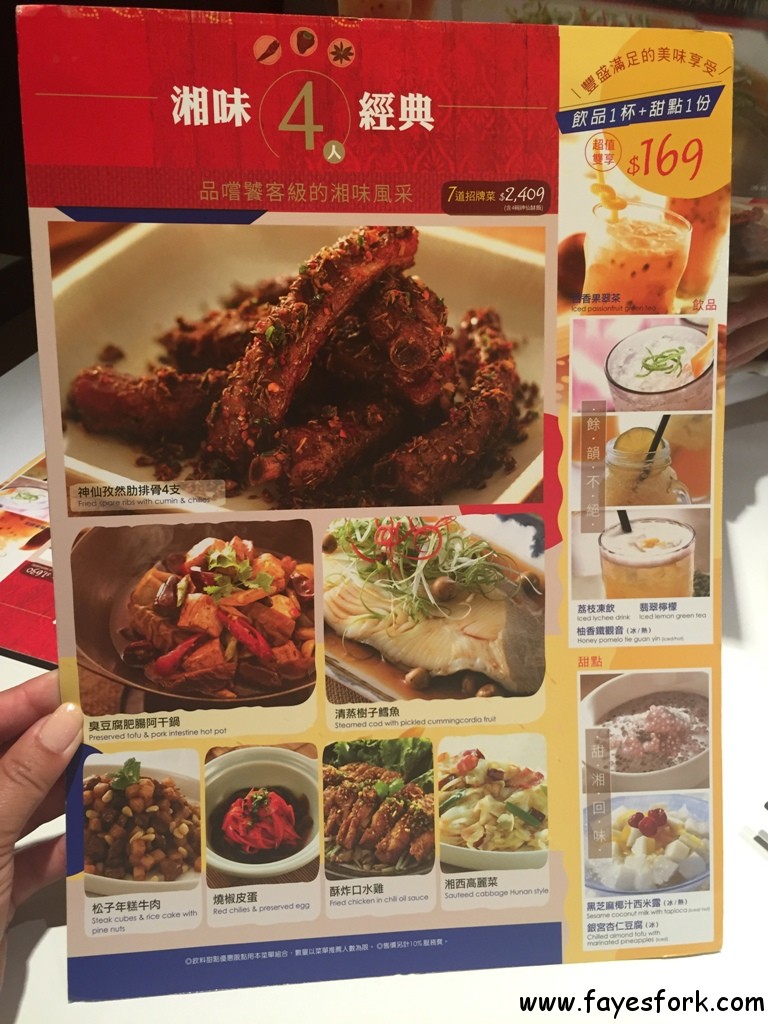 My family told me they took my younger cousin here last year when she visited with her new husband. They all loved her husband and we all spoke about how they made such a great pair. Cousin and husband liked the meal they had here at 1010 Hunan Cuisine.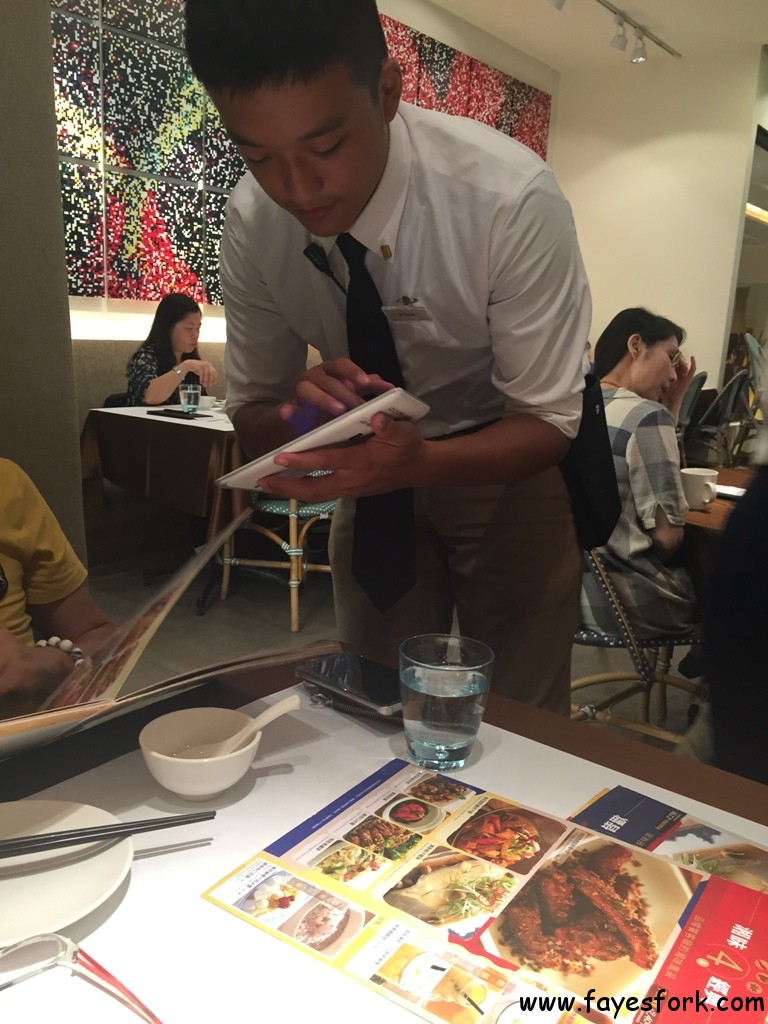 The server uses an iPad to take orders I believe.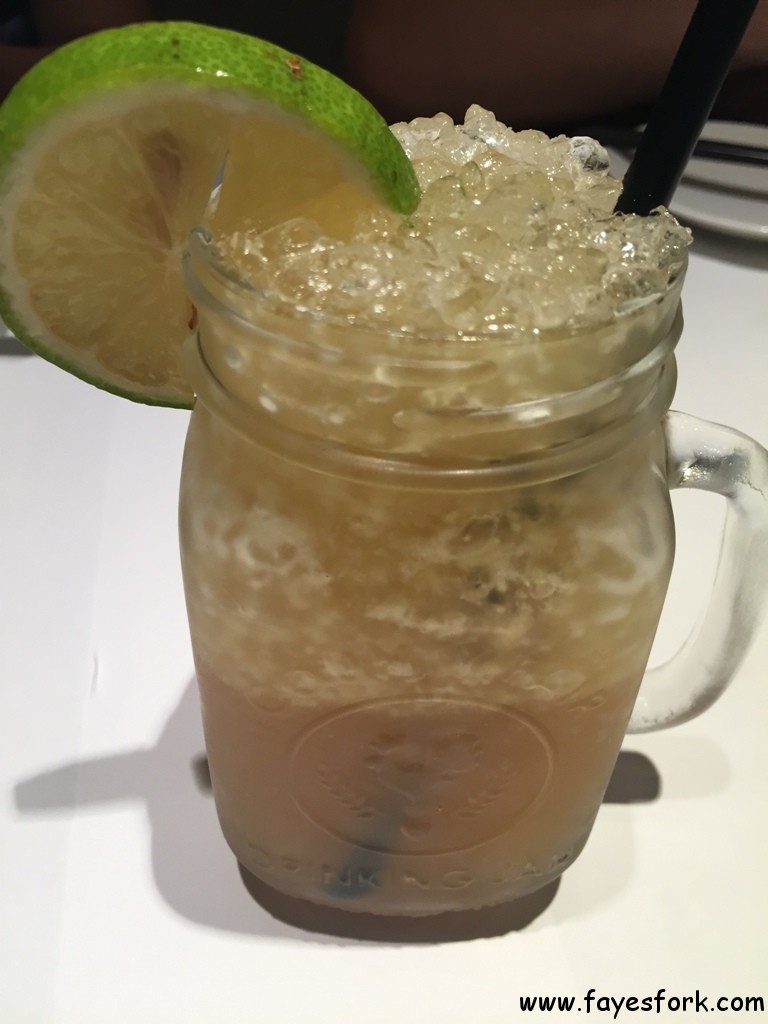 This is fresh lime juice sweetened with sugar. It shocked me that it came with ice as no one seems to drink anything with ice here in Taipei. The lime drink tasted like freshly made lemonade except with less sugar. It was great.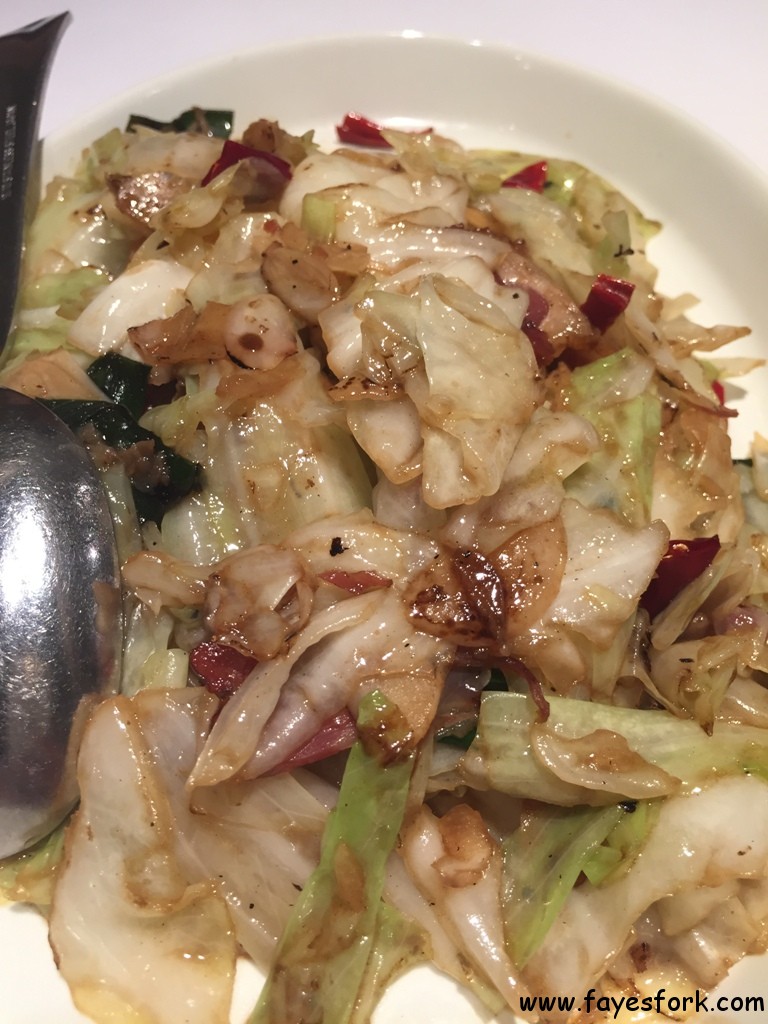 You know there's a Taiwanese cabbage. I've seen it at 99 Ranch in San Diego and it's much larger than the regular cabbage. Not sure if they used that cabbage here but this stir fry cabbage was delicious. It was perfectly woked with smoked bacon and fresh garlic. The spiciness was just right for us with the chili peppers.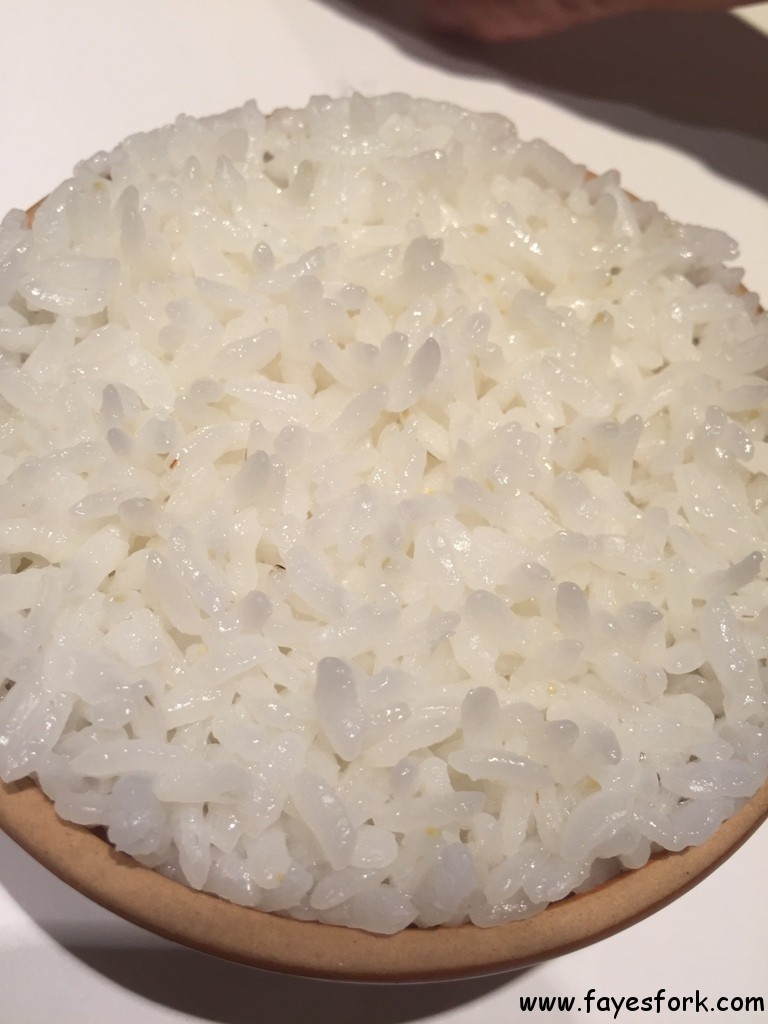 The steamed rice came out in little clay bowls.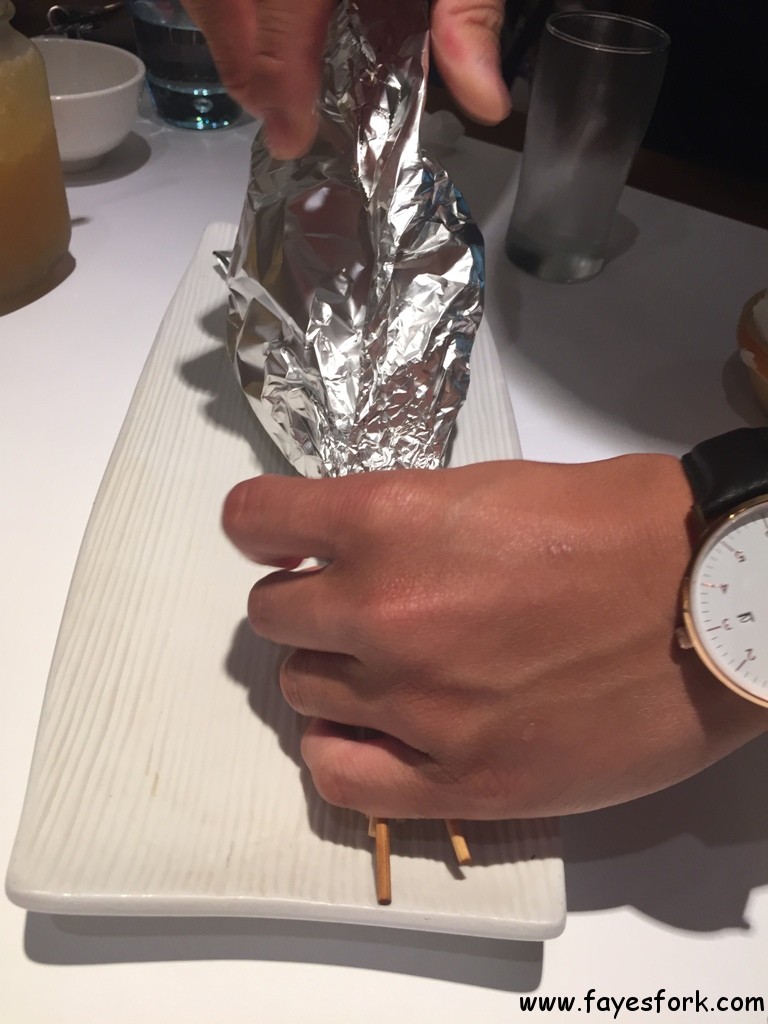 My uncle used a credit card that gifts the user a free dish here at 1010 Hunan Cuisine. He chose their popular grilled shrimp that comes to the table wrapped in aluminum. The waiter unfolds the foil at the table.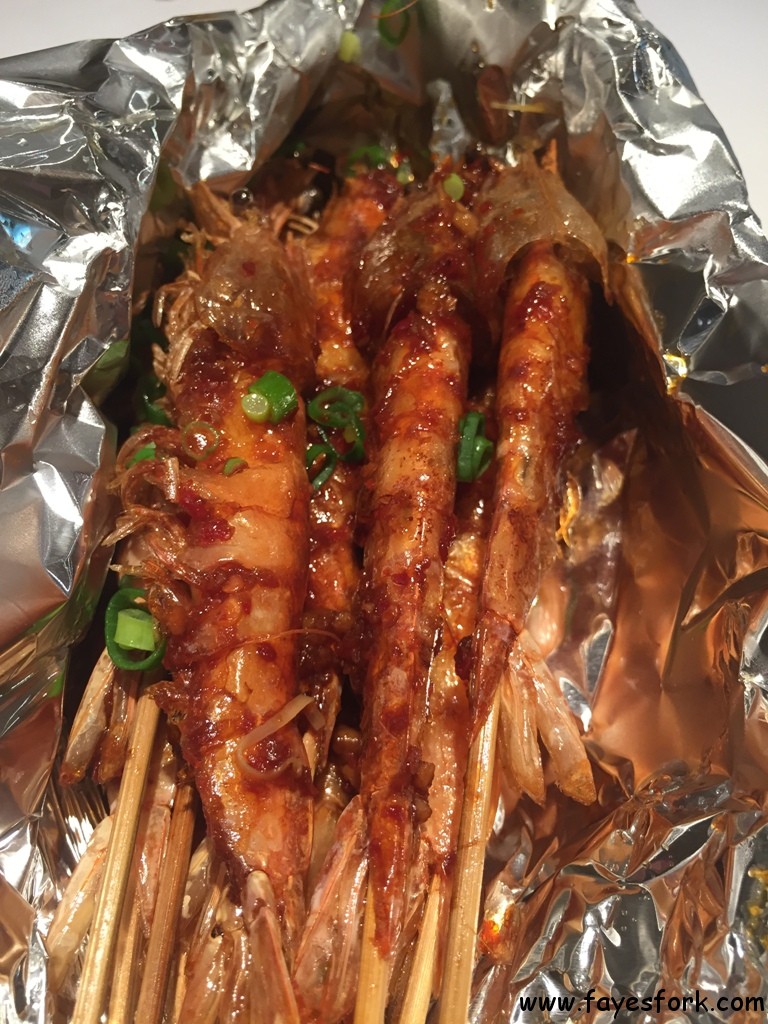 We were surprised by the amount of shrimp in the foil. There were about 12 (shell on) shrimp that were individually skewered. There was ample spice rubbed on each one. The shell is edible if you should so choose. It was easier to eat with the shell on then de shell actually. The shrimp was ok. Nicely spicy and not too dry but probably because the shell was left on.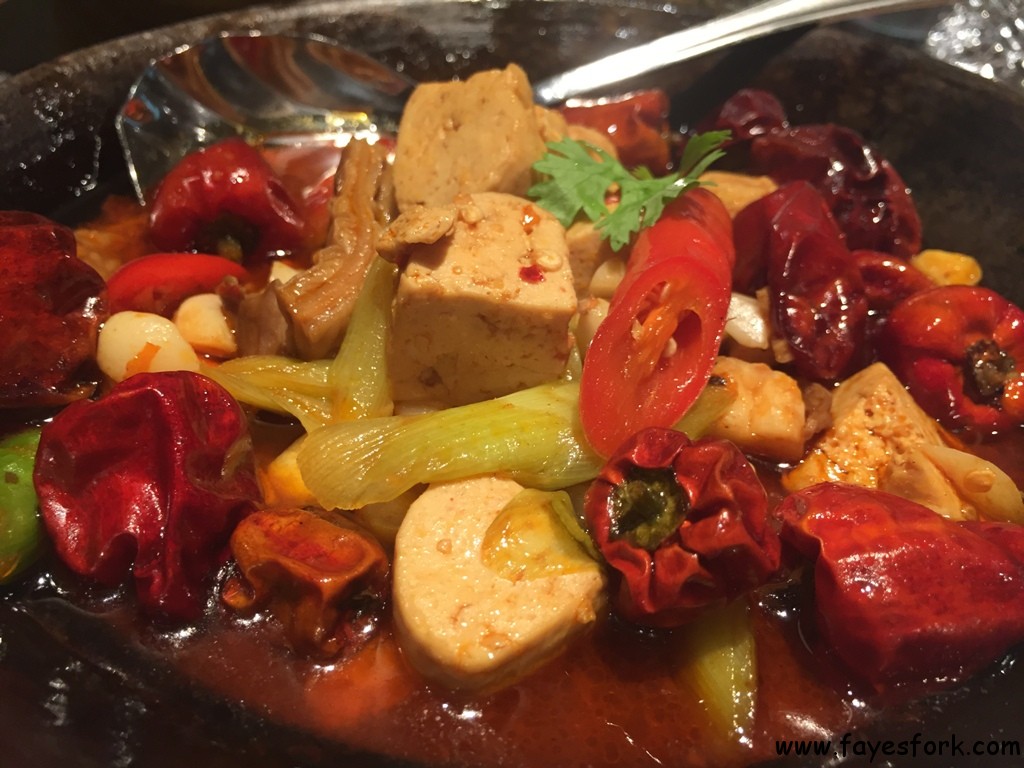 My mom knows I'm wanting to try more items this visit to Taiwan. The family loves stinky tofu and said the version here wouldn't be so stinky. The stewed dish comes with plenty of chilis and chili oil.
I tried the tofu and just had a hard time with it. My mom usually is harsh about this but she made a sympathetic comment that brought it home for me. "It's like blue cheese". That pretty much summed it up for me right then and there. She knows I don't like blue cheese so perhaps that's why I have a hard time with the pungency and consistency of this tofu in this stewed dish. Grams said the fried version of the stinky tofu would be an easier eat.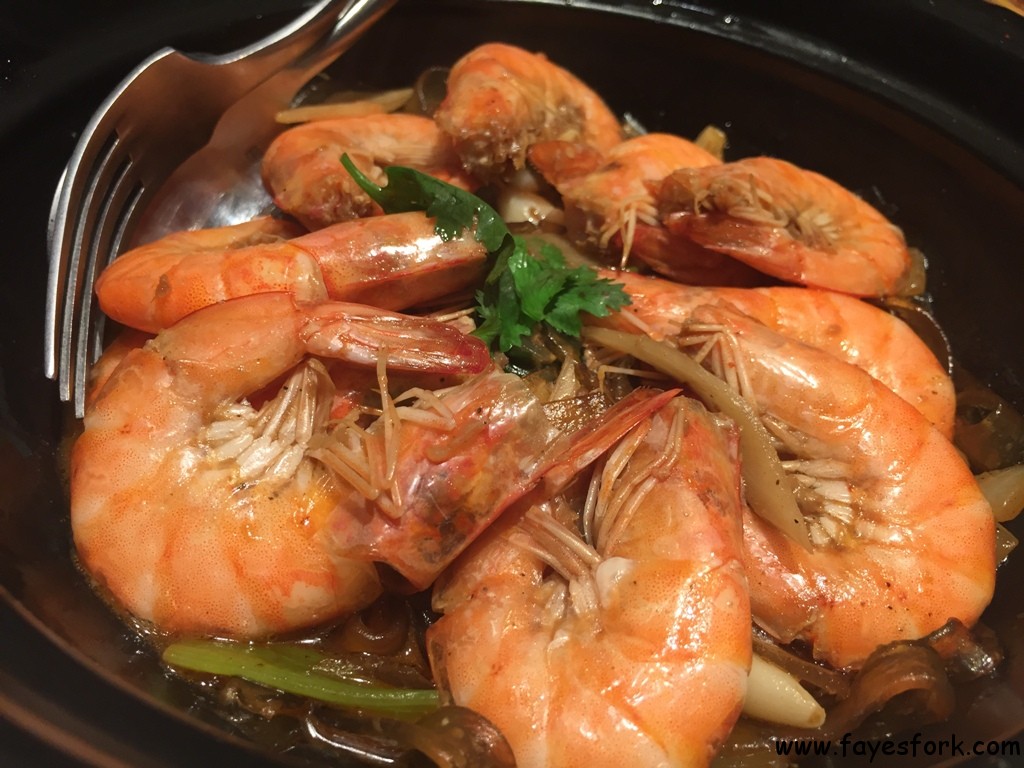 I wasn't excited about this dish as my grandmother had made my shrimp earlier in the day (and who can compete with that). The shrimp here looked nicely plump and prepared. Mom told me to stir together the dish as there are noodles underneath.
And my goodness gracious. The wide glass noodles were heavenly. It absorbed the ridiculously good sauce from the shrimp and the soy based sauce. It was too much of a pain to peel the shrimp (and we just had the skewered shrimp) so the noodles in this dish were one of the best items for me that night (and I don't indulge often in noodles).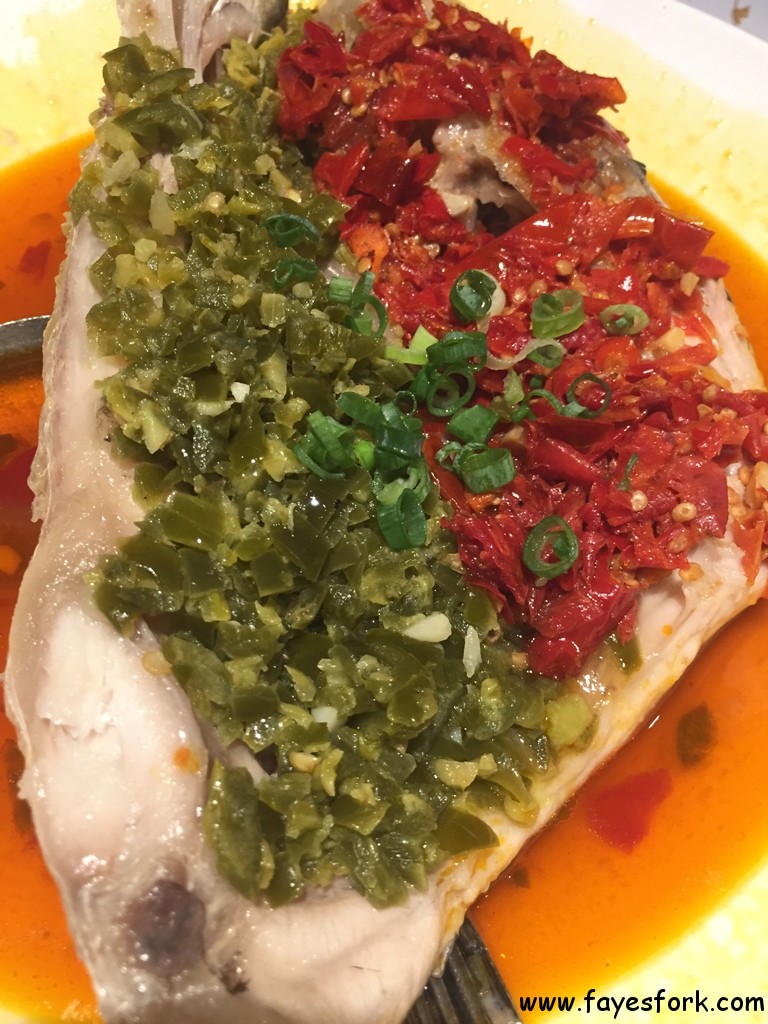 This is half of an order so therefore half of a fish head. It's steamed (I believe) with the red and green chilies. I thought the fish had too many bones and the green chilies were incredibly salty.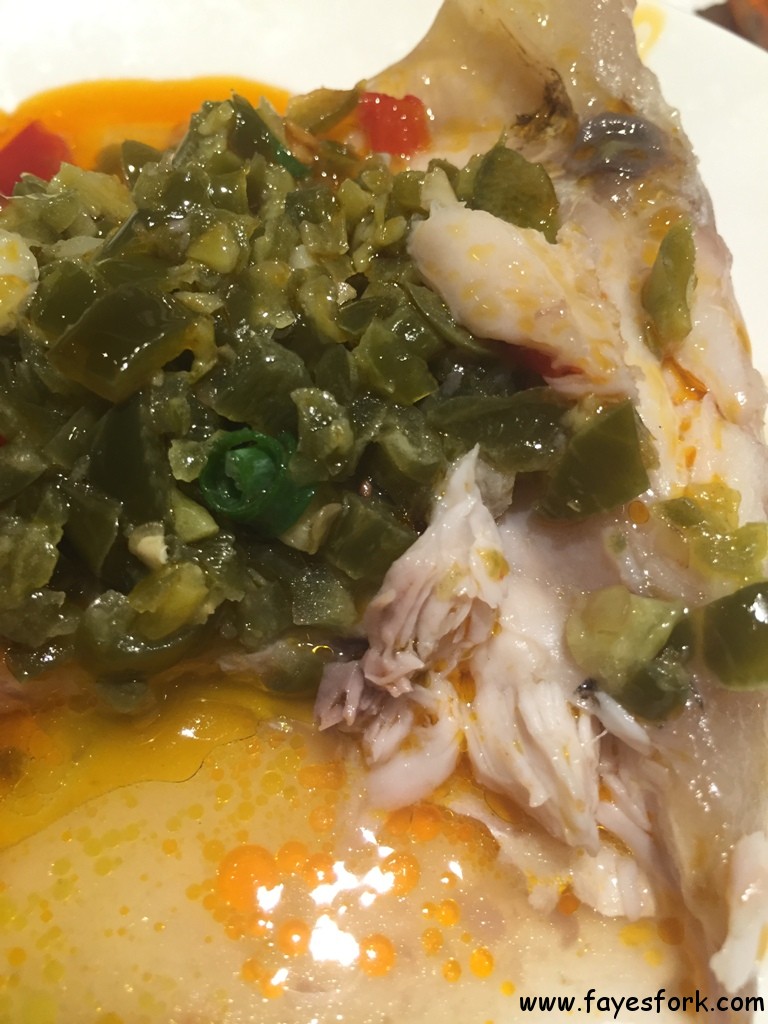 I found the kama portion of the fish but even that part had very little meat to it. Grams and I teased my mom for ordering a lame dish.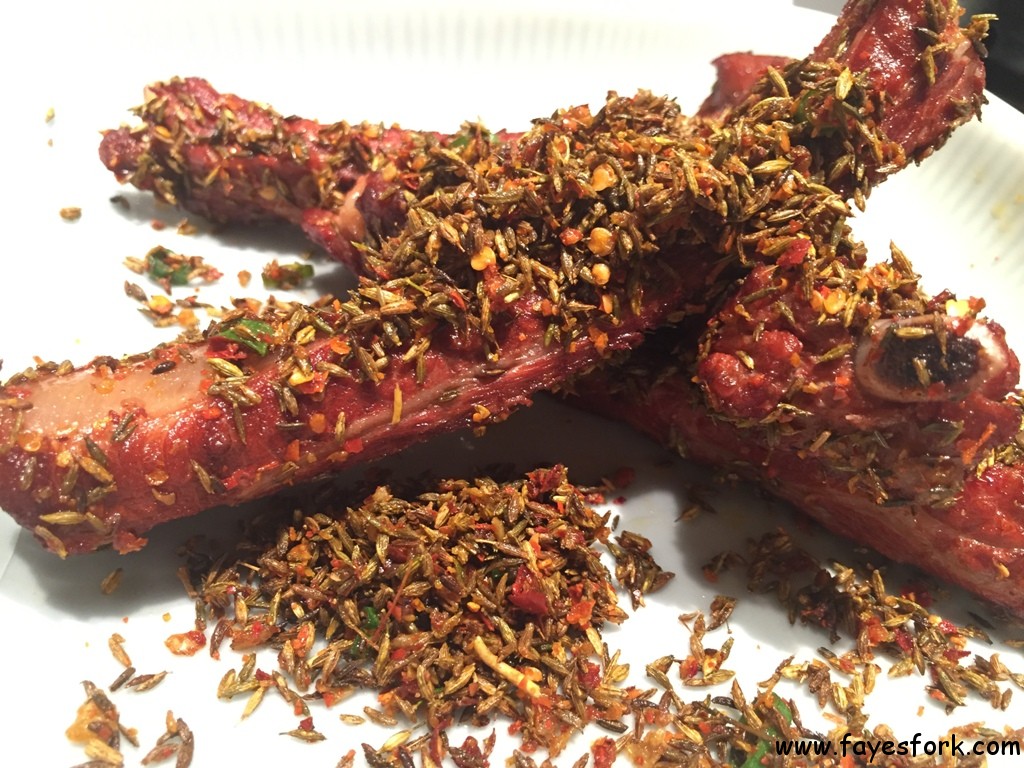 This is the dish that my mom and uncle were raving about. They sell the ribs per piece so we ordered four. I think it's a whooping $150NT per piece so about $4.50 US.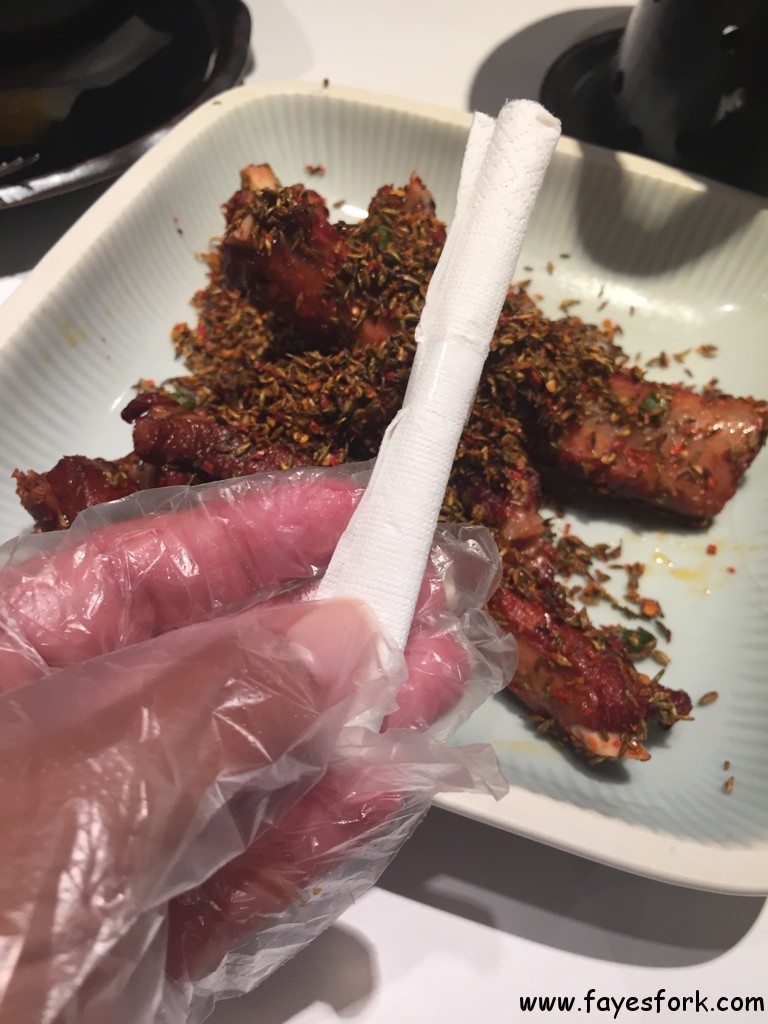 They give you a tiny napkin that has ONE plastic glove in it. Questions: 1) why do we need a glove to eat a dry rub rib and 2) why only ONE glove.
I thought the ribs were a bit dry and tough. There was too much of a chew to them. I've come to realize I'm not a fan of cumin as it tastes too earthy or licorice to me. Maybe there's coriander in the spice blend too. The spices just over powered the ribs for me.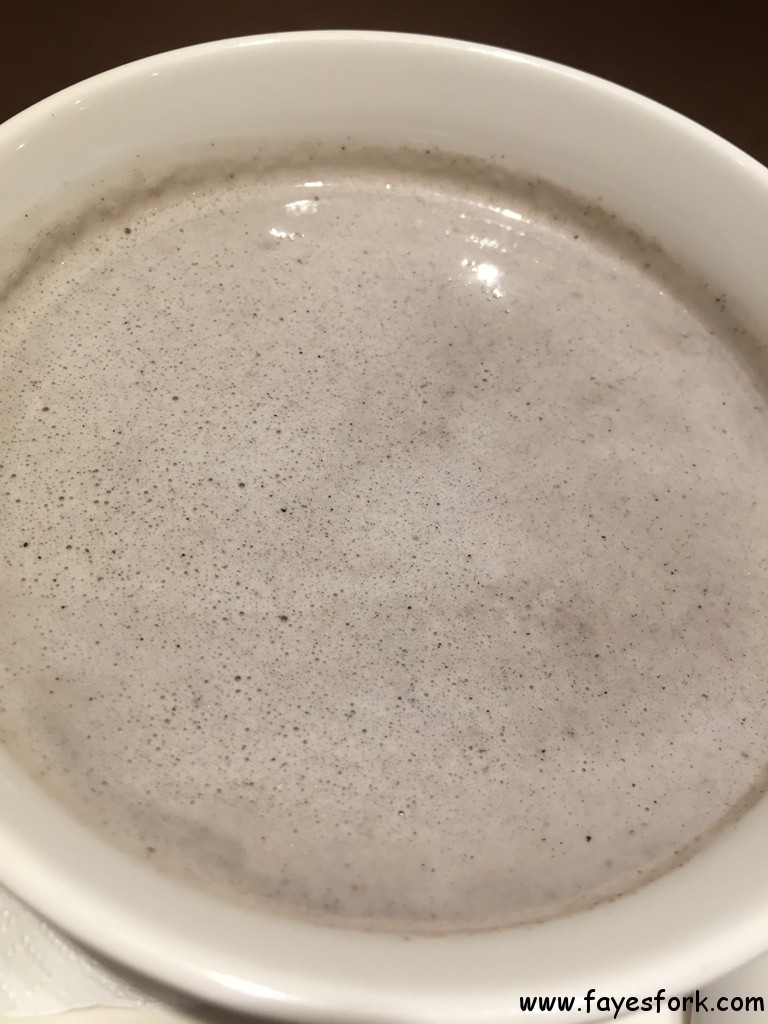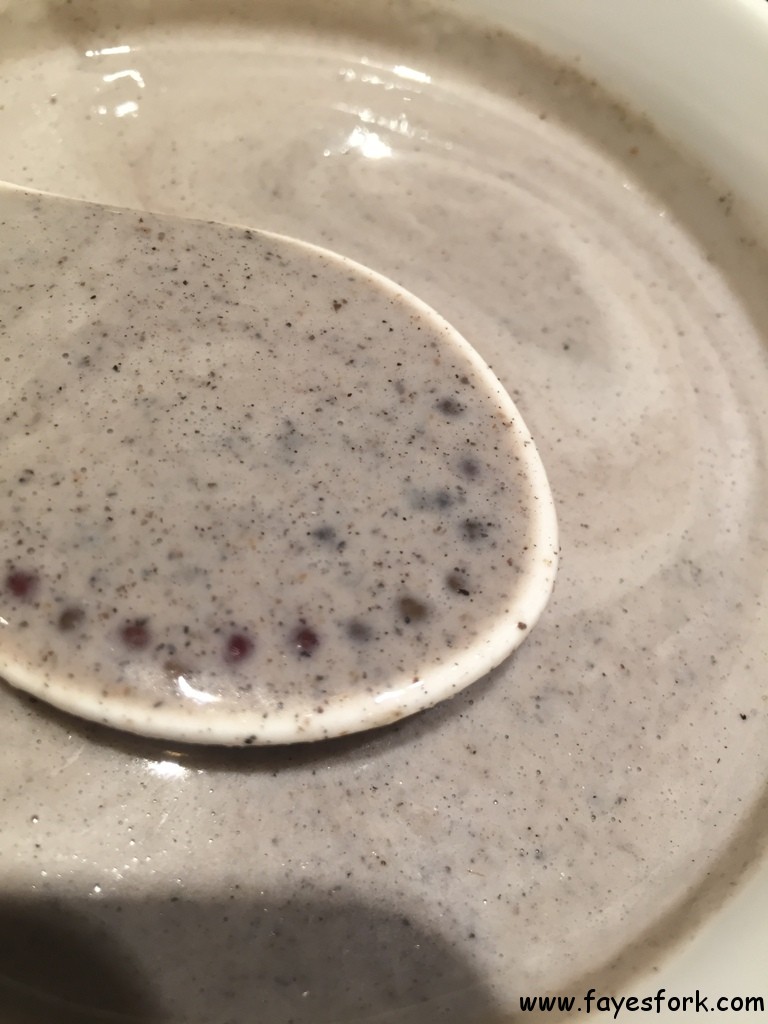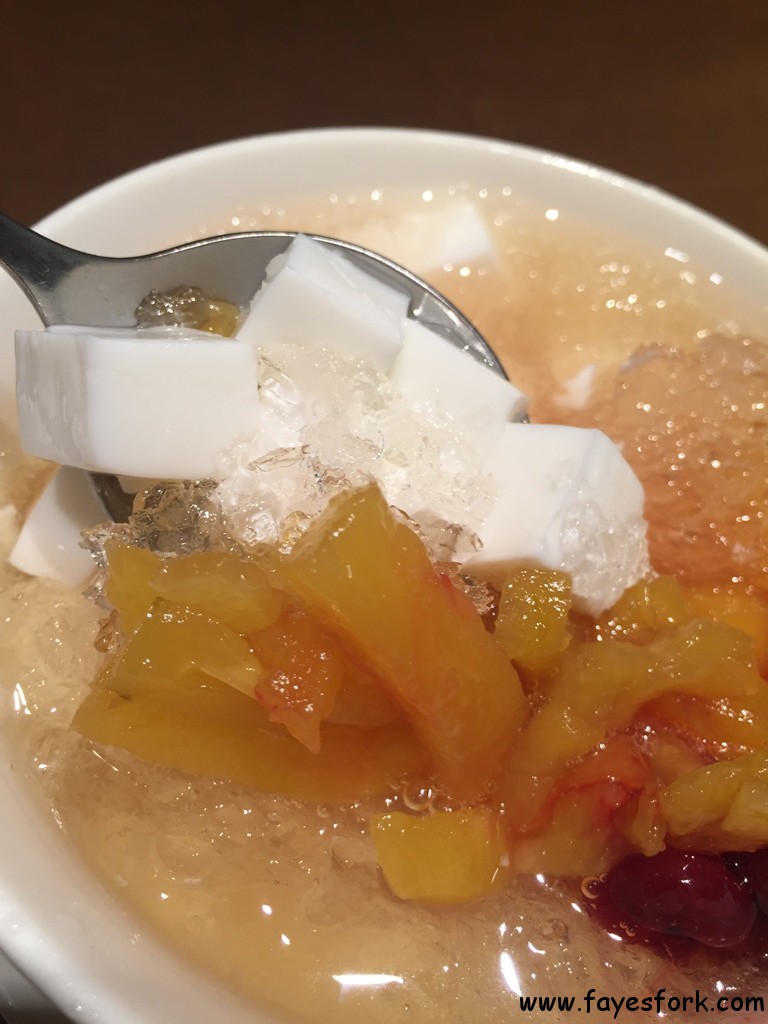 My grandmother is too funny. She heard my uncle received the grilled shrimp for free so she would point to each dessert and ask 'is this one free' and we'd say no, then she'd point to the other dessert and ask 'was THIS one free'?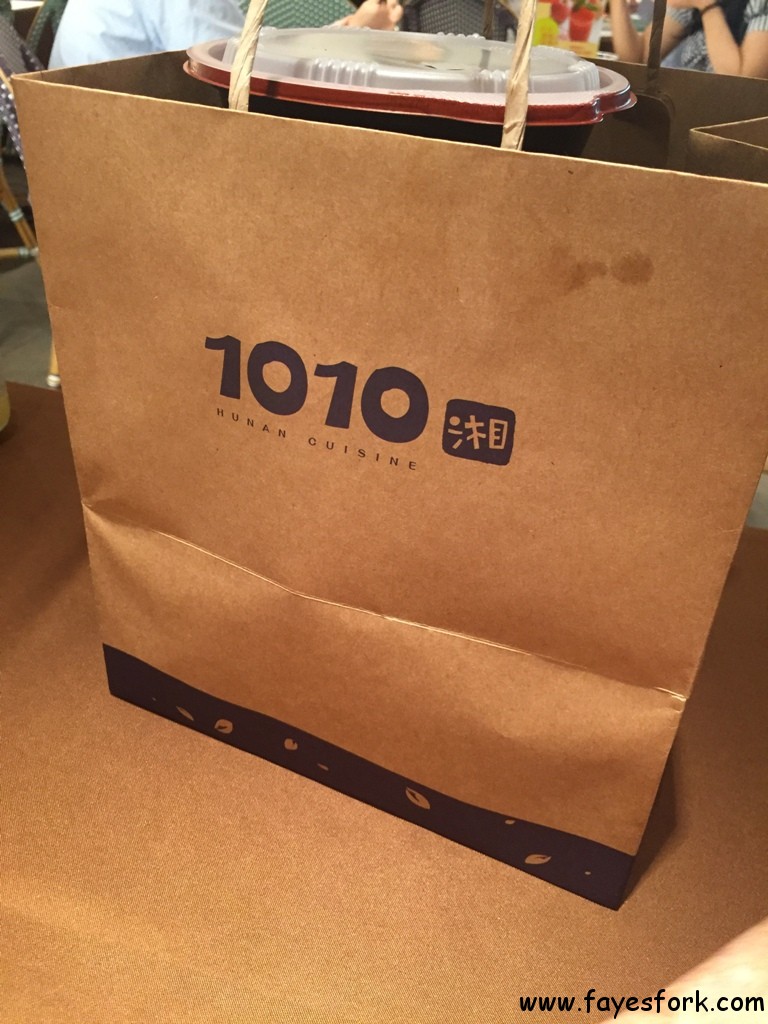 Service was attentive. Except whenever I'd ask for ice water. Family said that's a sure sign to people here that you're a tourist because NO ONE asks for ice. Well excuuuuuse me for liking ice ok 🙁
I felt the dinner experience was nice but what we had was heavy. The ingredients tasted fresh regardless. I'd like to come back to try more vegetable dishes.
1010 HUNAN CUISINE
???11?6?
Xinyi District, ??? 110
Taiwan
Here are a few conversations with my uncle in the car:
Me: "did you see that motorbike cutting you righhhhht off!?"
Unc: "yes"
Me: "why, why don't you get mad!! He almost hit us!"
Unc: "they zoom!, zoosh!, zoom! like that all the time. If we get mad everytime, we lose energy all that more. It doesn't make sense to spend reaction on something that happens all the time"
Me (to mom and uncle): "do people understand the meaning of the 'bird' here in Taiwan " (this sounded ridiculous when said in mandarin)
mom: "yes"
unc: "yes. Do you give the bird in America alot Faye?"
me: "no. Little sis does. I just use my hands to talk when I get mad (I start throwing my hands in the air and imitating how mad I get at drivers). Why don't you use arm gestures at least?"
Unc: "will not work"
me: "why not"
unc: "because all the cars are tinted. No one will see."
me: "so what do you do"
unc: "we roll down our window and yell at the people"