To say that I'm making each moment count here in Taiwan is an understatement. Jet lag can't even stop the time I'm memorizing with my mom and grandma. I haven't been sleeping much, not just because of the time change, but mostly because the three of us stay up talking and laughing until well after midnight. Taipei is a fun city but Hualien is where I am most comfortable. We scheduled a trip for about five days and I'm writing this on my last night night here in Hualien. It's been a whirl wind trip that I wish my fingers could type fast enough to share. But alas, this post will be about a Japanese meal at Kazoku we recently had here in Hualien.
Here's a quick photo glimpse of the train ride: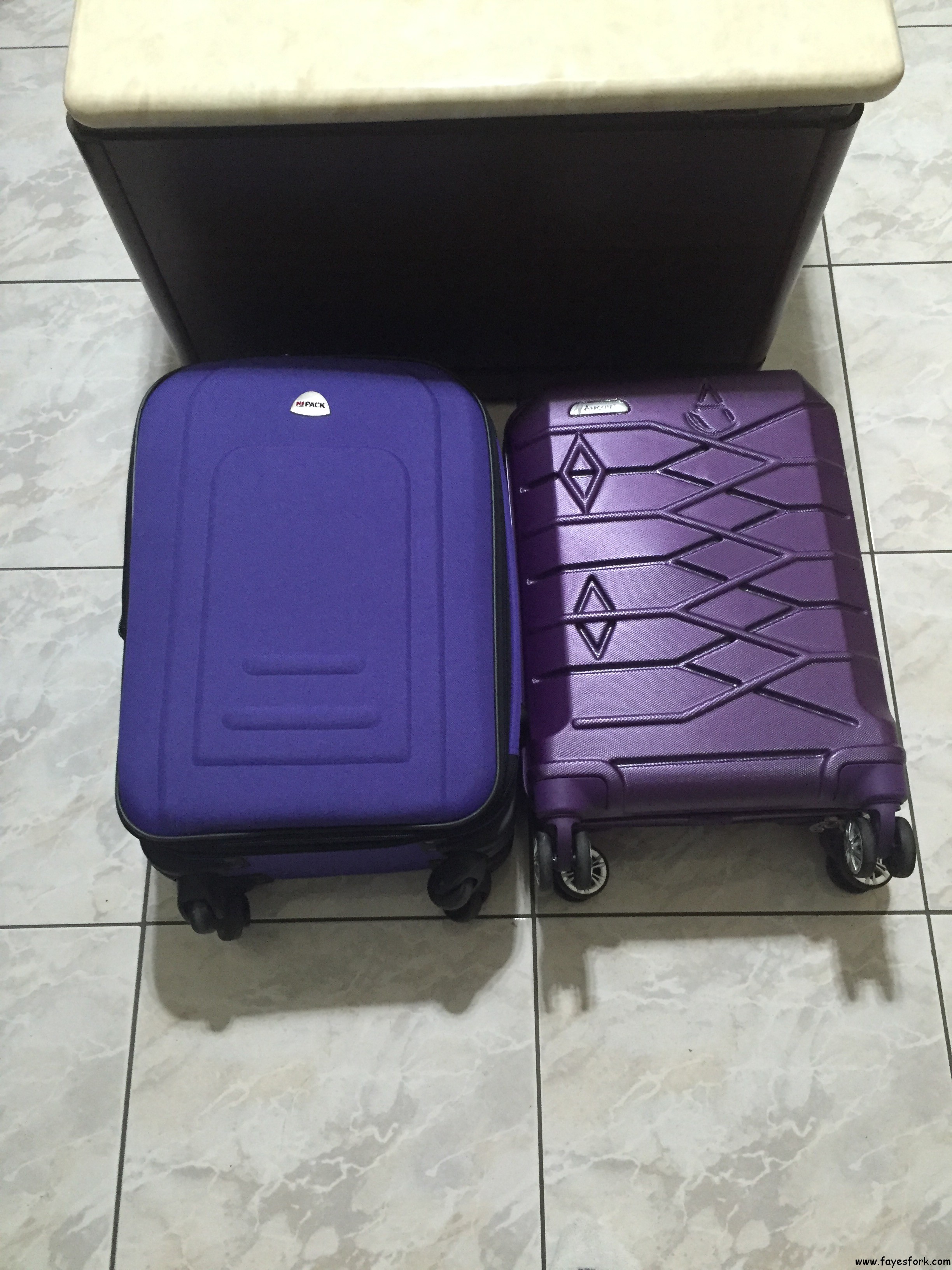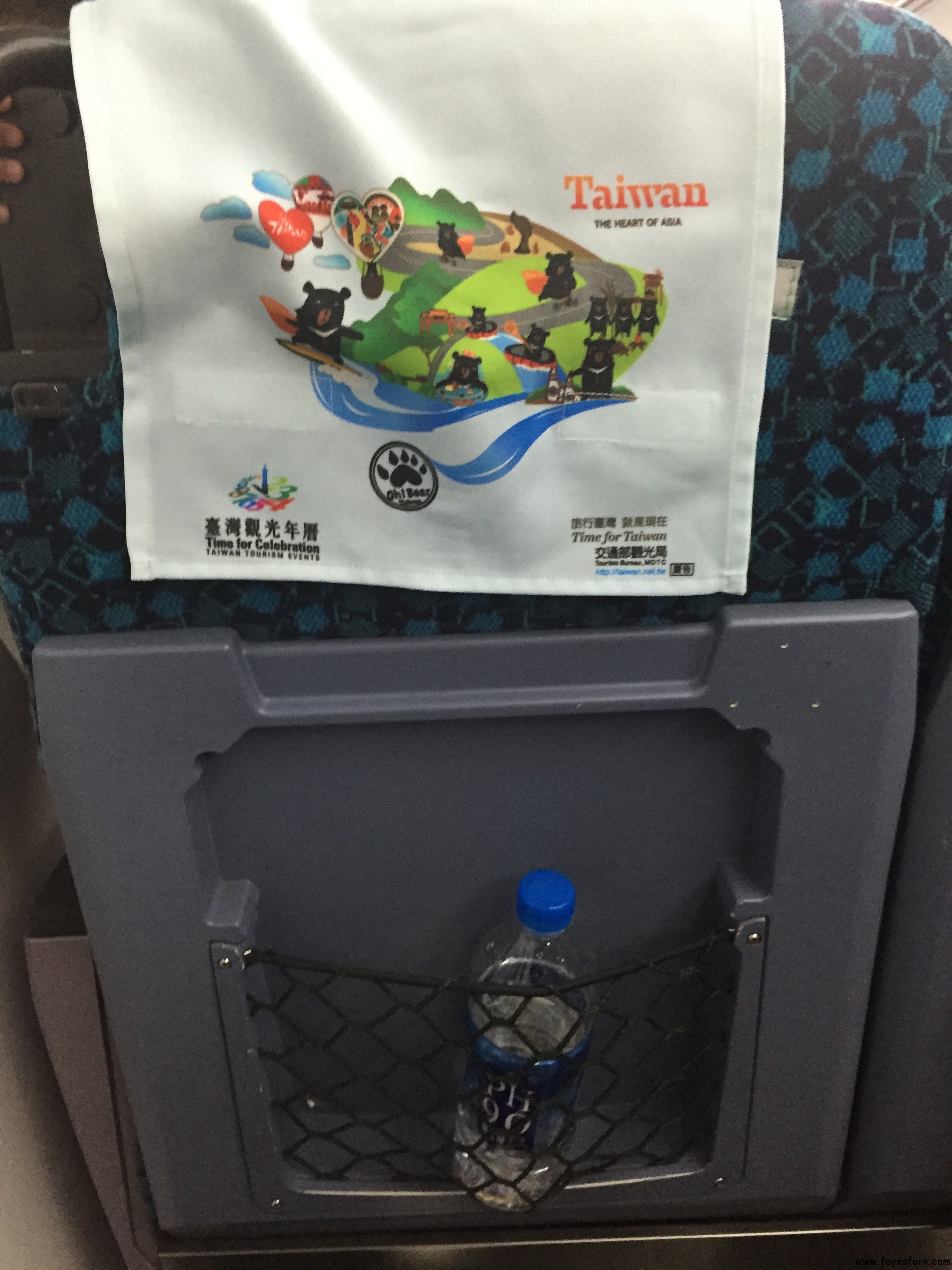 TAROKO TRAIN
This is the Taroko high speed train to Hualien. It's about a two hour ride from Taipei and it's recommended you buy tickets in advance as the seats get sold out quickly a week in advance.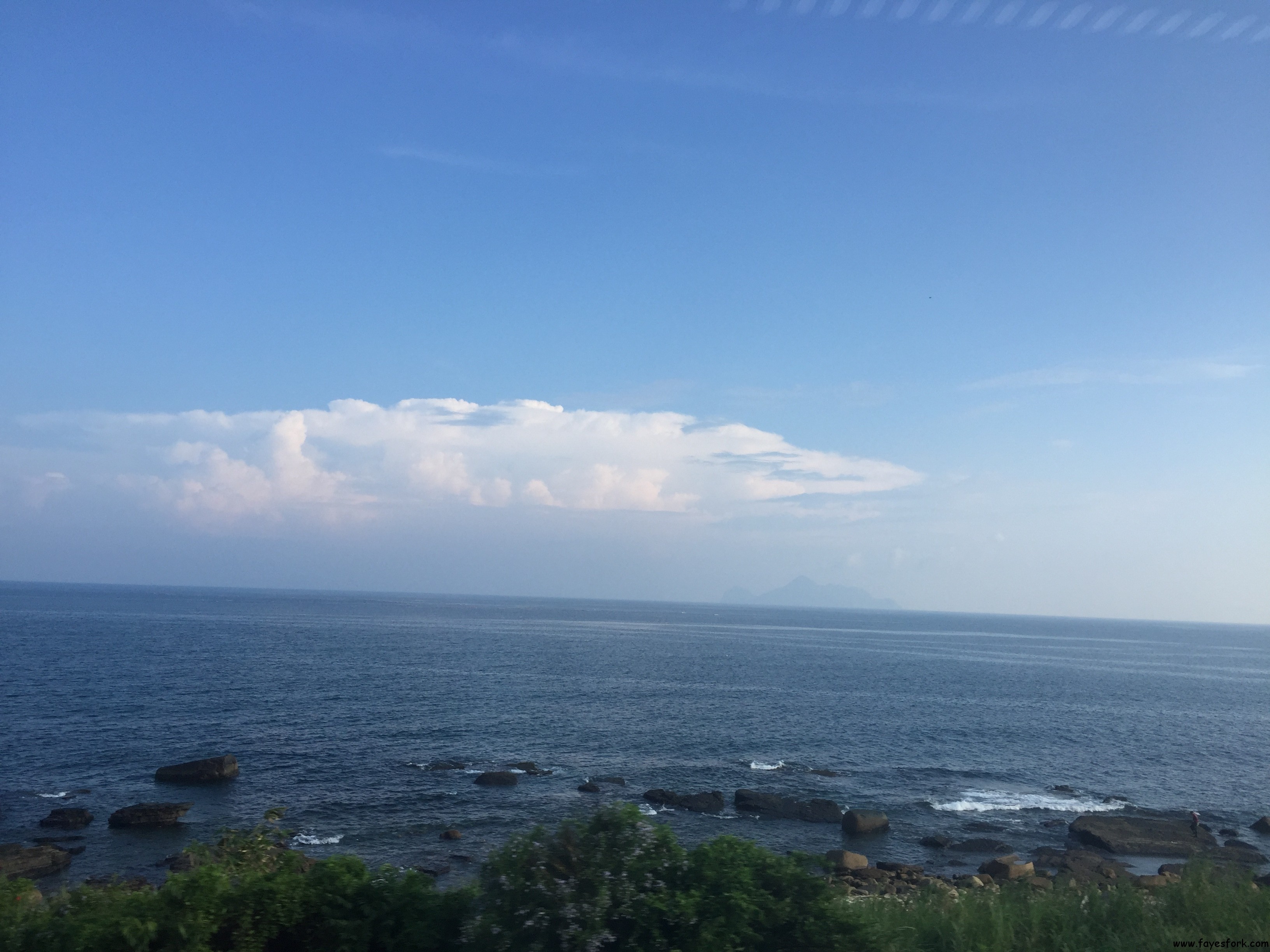 It's a nice train ride with views of the ocean. I even saw a rainbow as we neared Hualien train station.
I can research all I want about where to eat in a city. BUT, sometimes it's best to just let family tell you where they think it's best to eat. Kazoku is a Japanese restaurant that a friend recommended to my mom. She also gave my mom a coupon for a free dessert and/or free drink.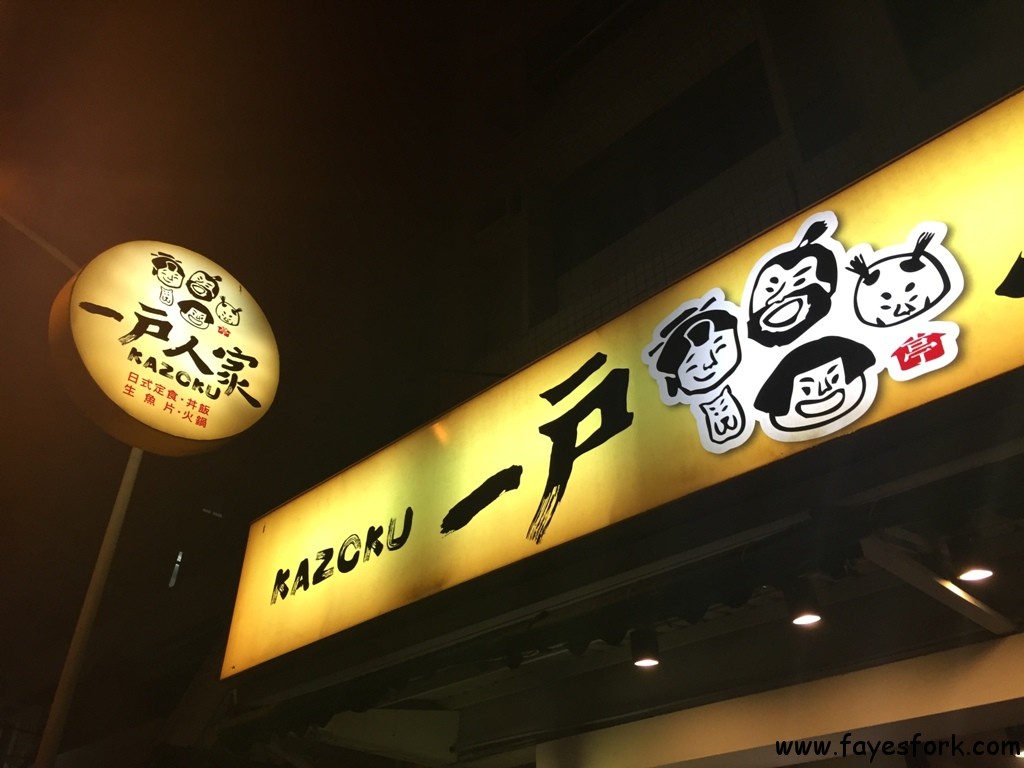 We called to inquire about reservations but they said no.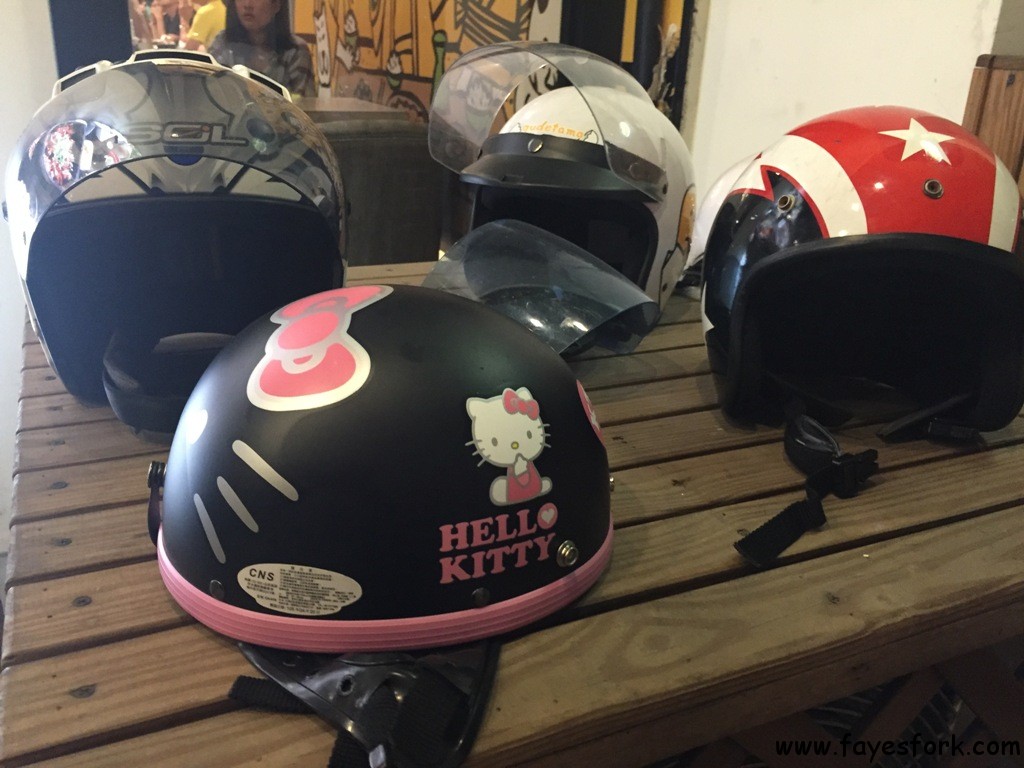 It's interesting to see people leaving their motorbike helmets outside with no fear of theft (because, hello, I'd totally want that Hello Kitty one).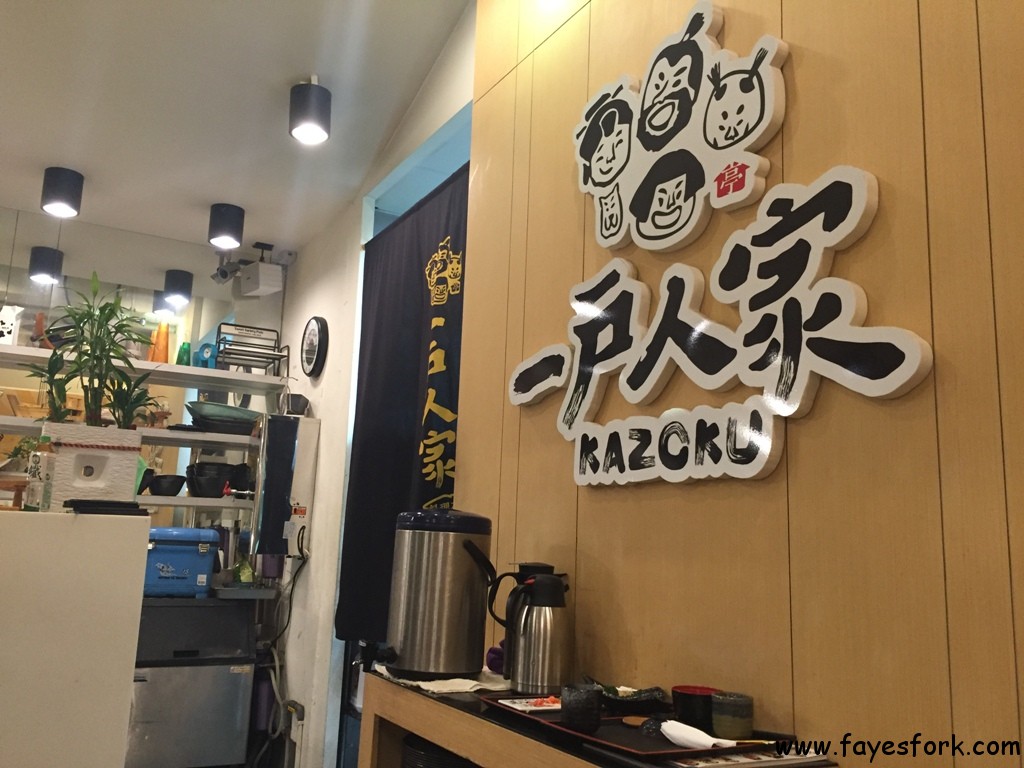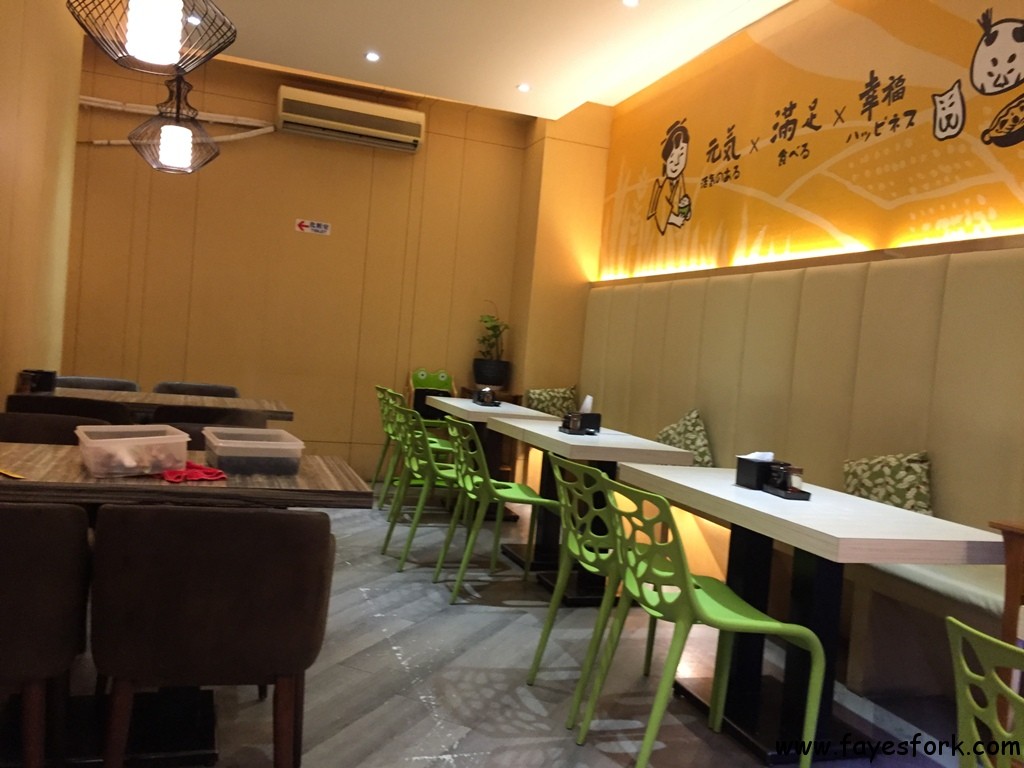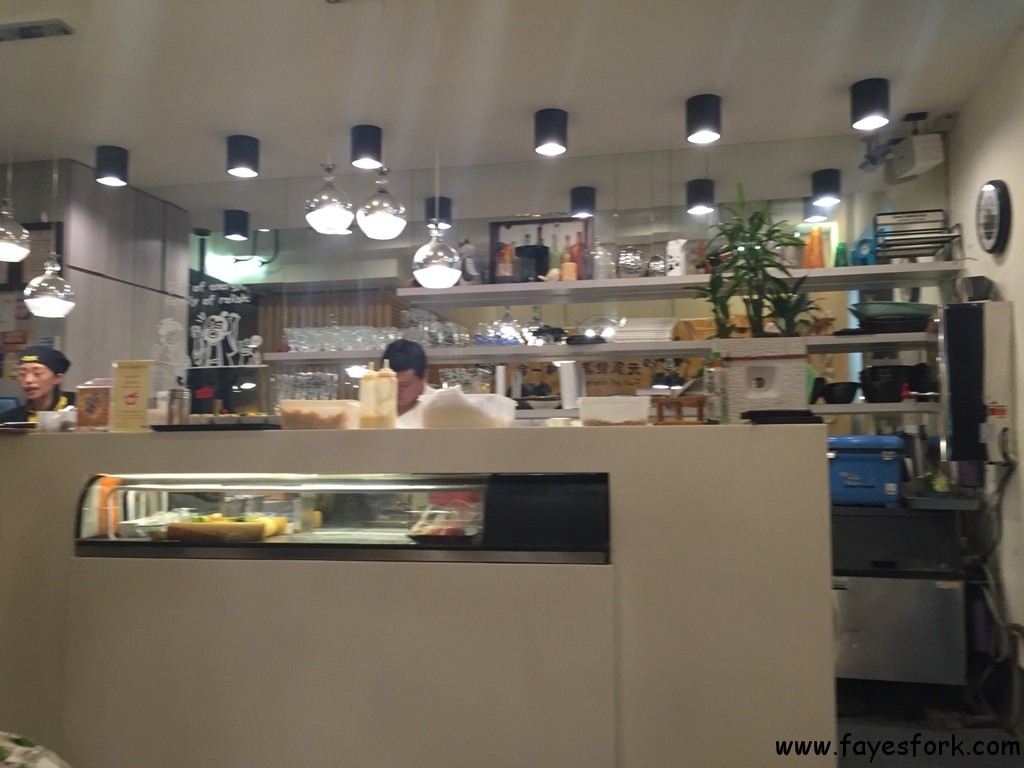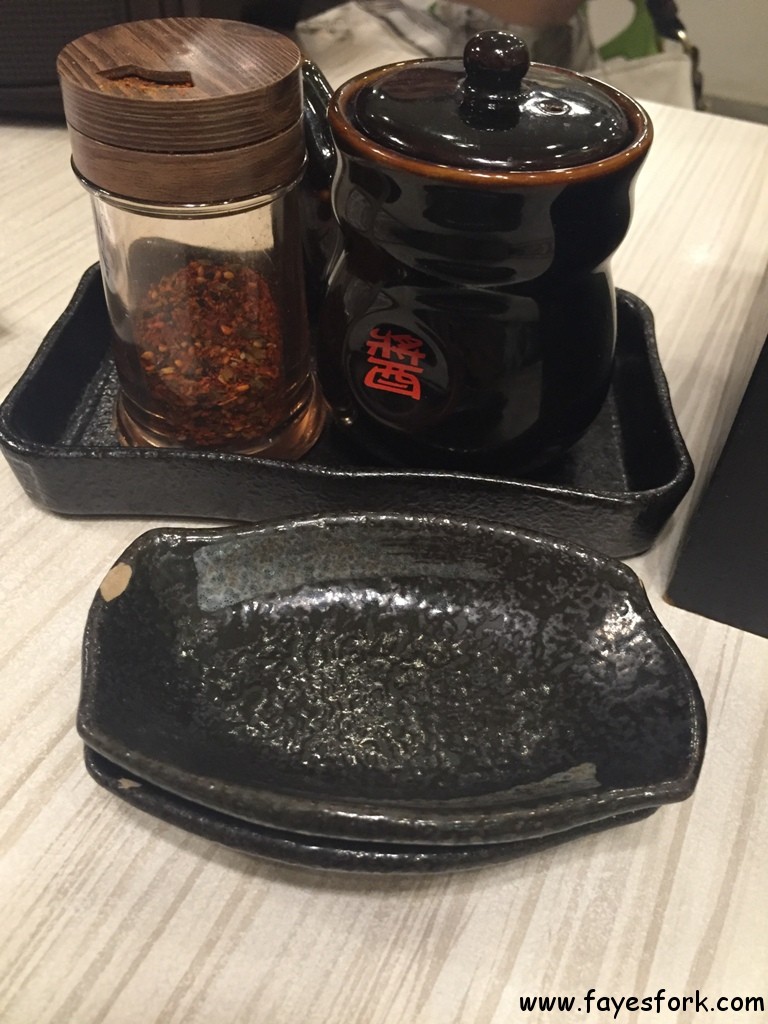 There were only two waitresses that evening and only one sushi chef behind the sushi counter. Food came out sporadically which made the dinner painfully slow (considering how hungry my mom and grandma were that night).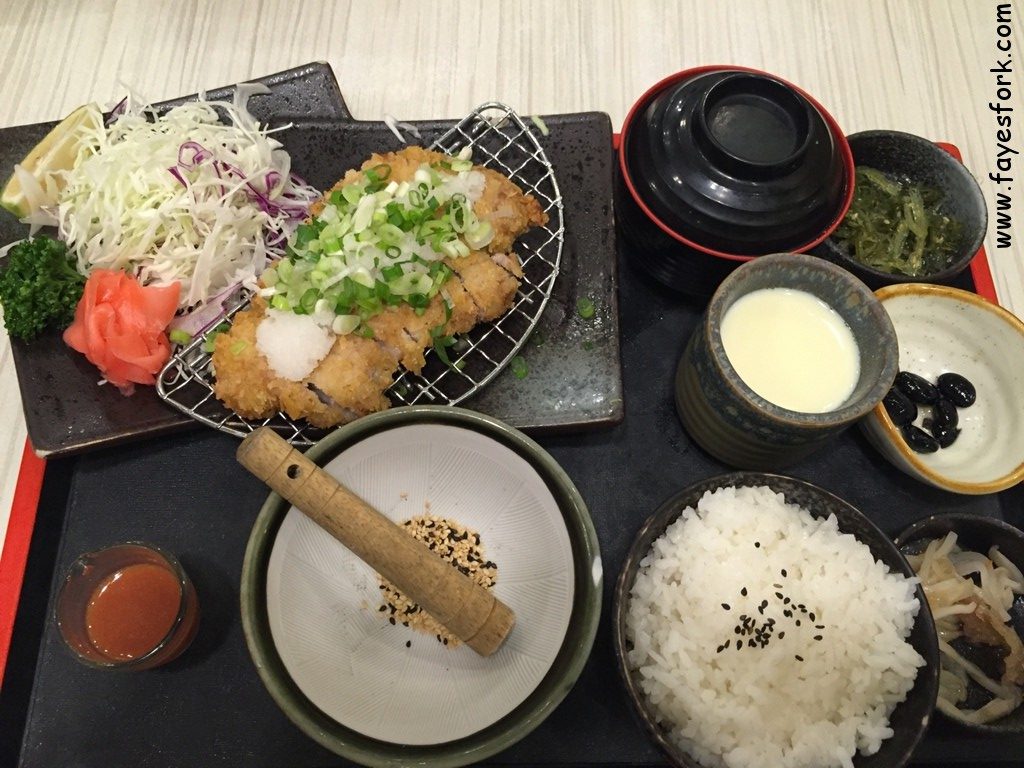 The tonkatsu set came out first. It's served with unlimited rice, soup, egg custard, seaweed salad, black beans, and pickles.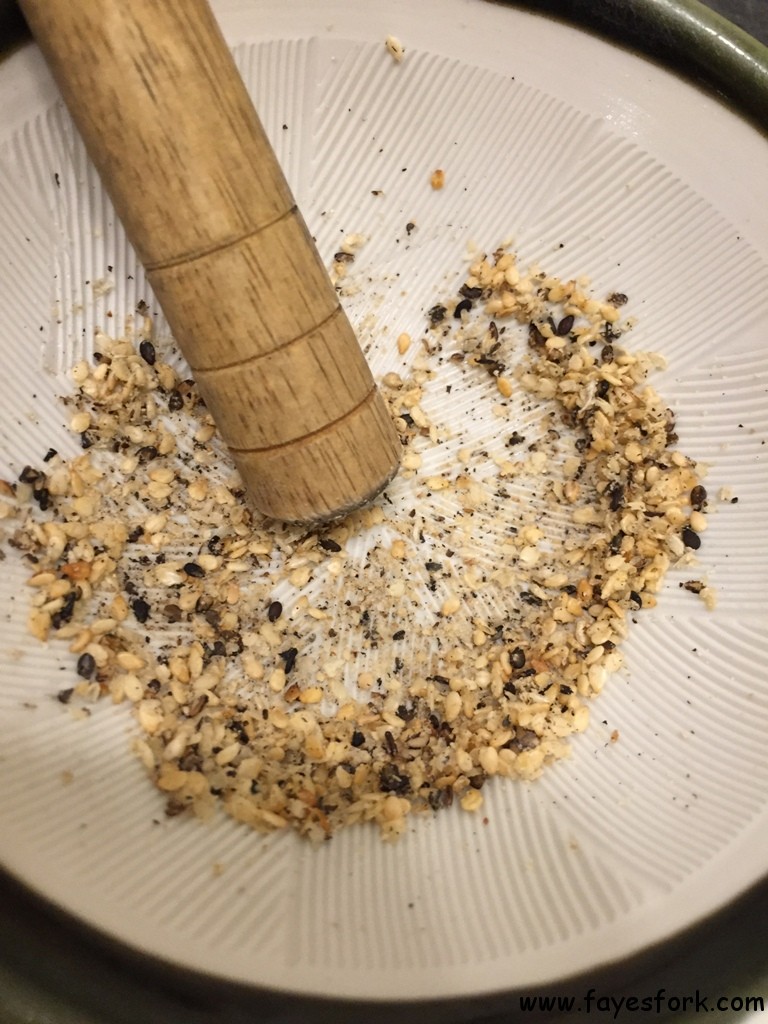 You can grind the sesame seeds to add to the tonkatsu sauce.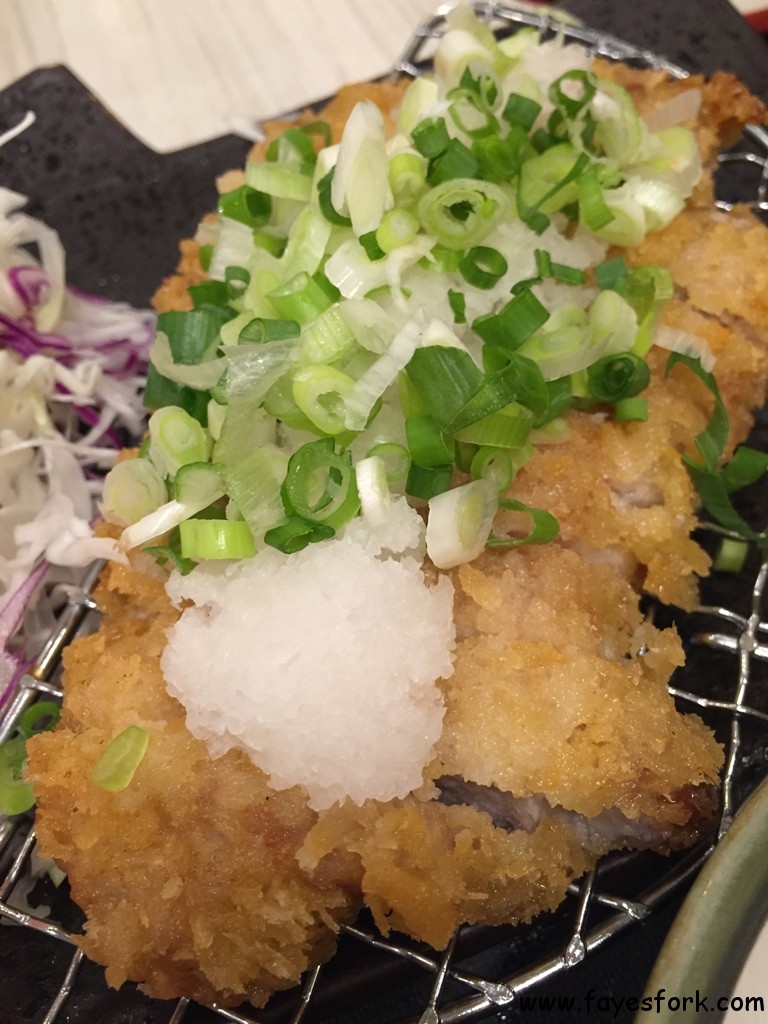 The fried pork cutlet is served on top of a wire rack so that it doesn't sweat itself from the heat. The cutlet could have been fried longer as some parts were un-crunchy.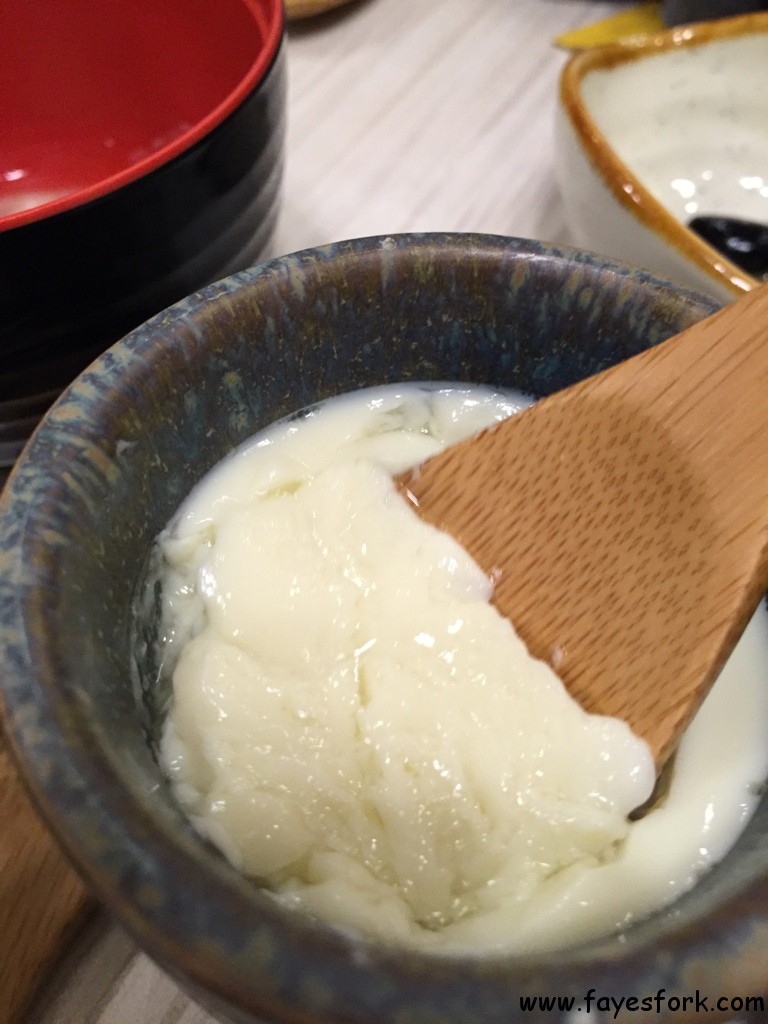 Japanese egg custard is one of my favorite things in the world. You can request for AS MANY chawanmushi as you'd like with this bento set. Unfortunately, the custard tasted lukewarm and not as savory as  I had hoped.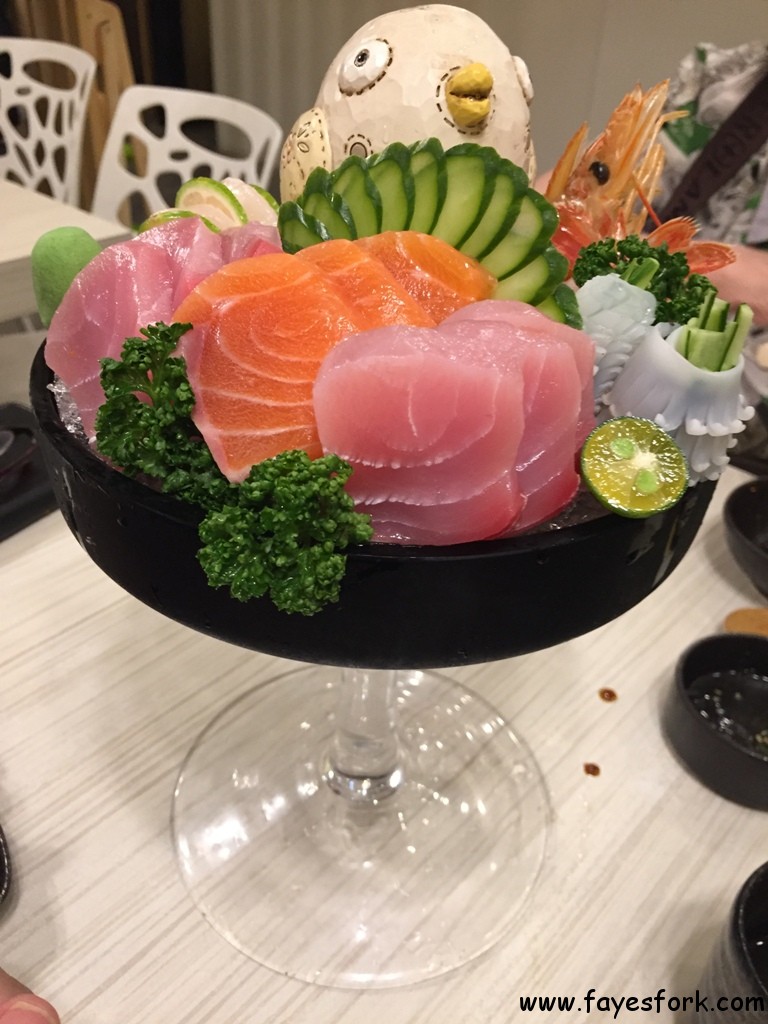 This was an unbelievable portion for only $358NT which is a bit over $10US. TEN BUCKS. It came with salmon, tuna, and maybe hamachi. We couldn't taste the difference between the tunas at all. It was a magnificent presentation with the extra SUPER large martini glass and chewable ice underneath the sashimi. But the sashimi slices tasted half frozen. Not sure if that was because of the ice or because the sashimi was only partially thawed before slicing.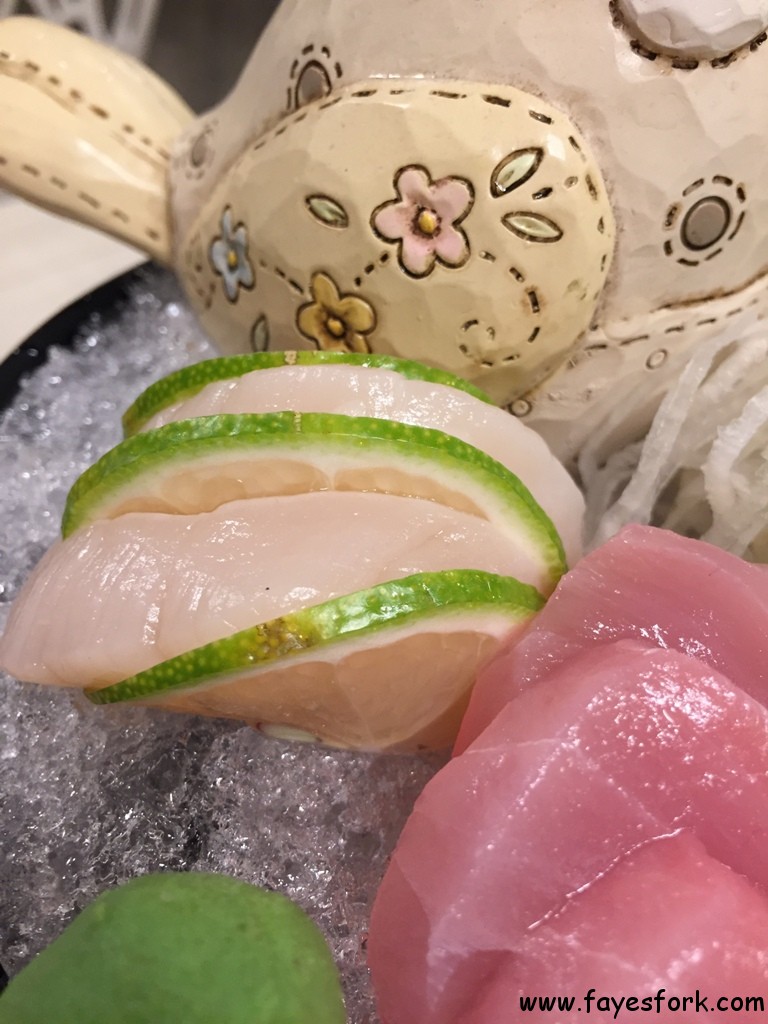 Raw scallop is one of my favorite sashimi. The hotate here was ok. The best raw scallops taste sweet and faintly salty.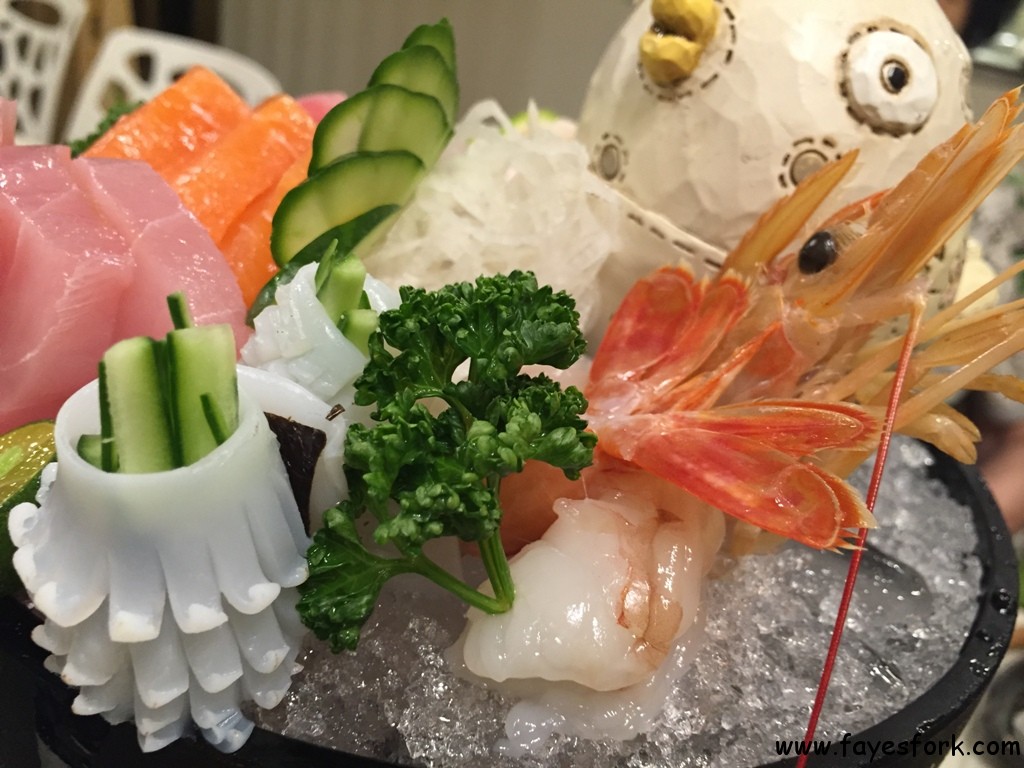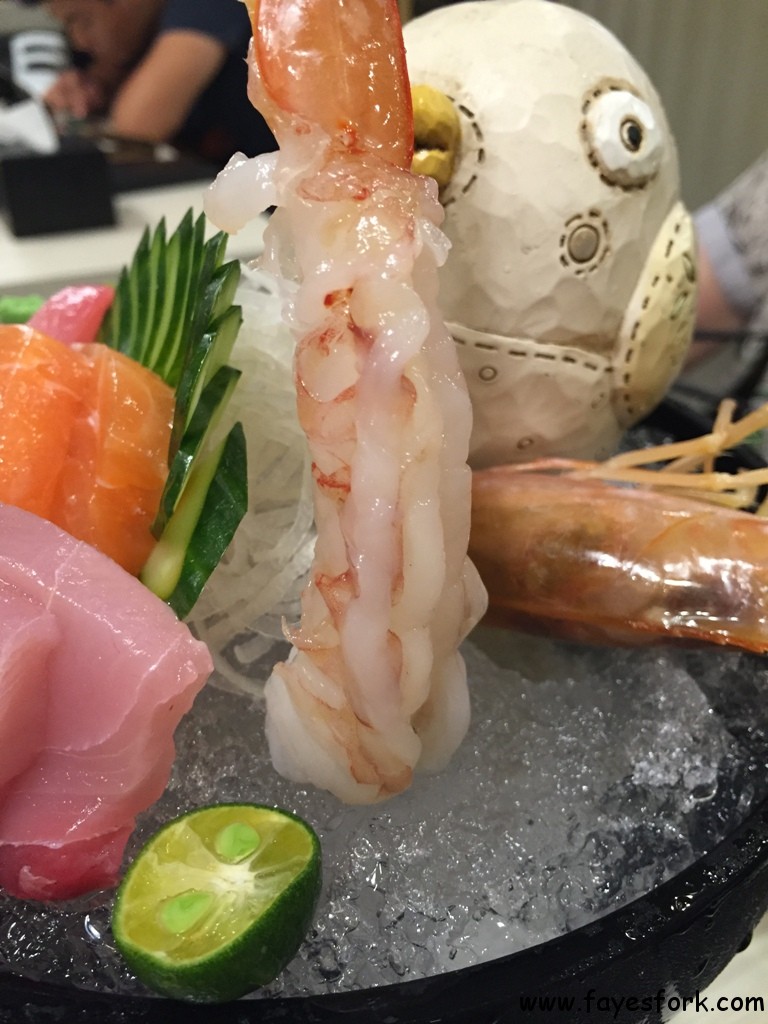 My mom said the raw shrimp tasted fine and relatively fresh.
My grandmother's bento started coming out almost 40 minutes after my tonkatsu bento.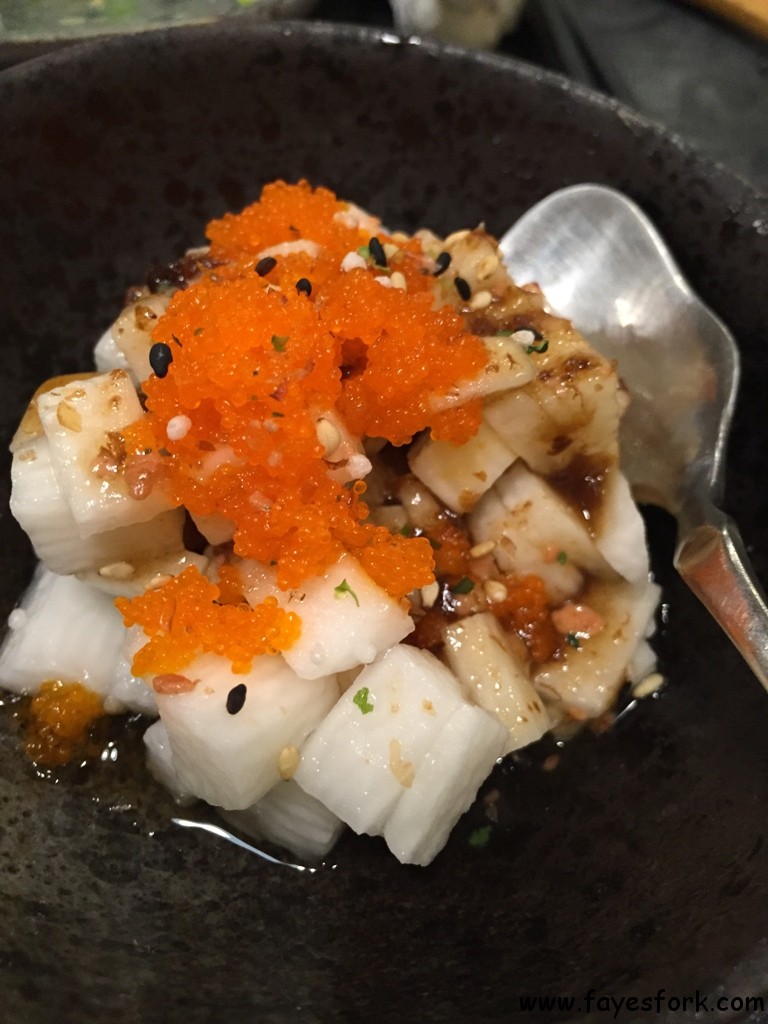 Her bento included mountain yam which they liked as it tasted fresh and slimy (their adjective , not mine).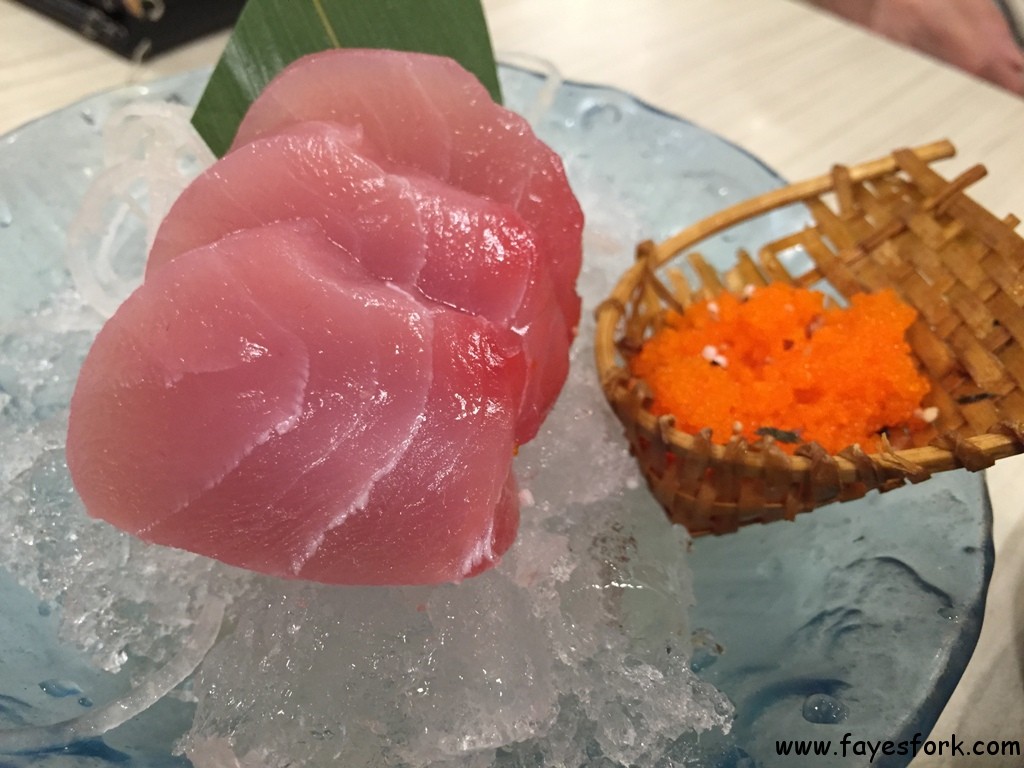 The tuna was half frozen just like the sashimi my mom had ordered. It's hard to enjoy sashimi when there's an ice-crunch to it. The roe tasted nicely briny though.
The salmon was lukewarm by the time she tried it as she had to wait 15 minutes for rice to be brought out (they said the rice was still being steamed). The tempura was alright but wasn't as crunchy (similar to the fry job with the tonkatsu I suppose).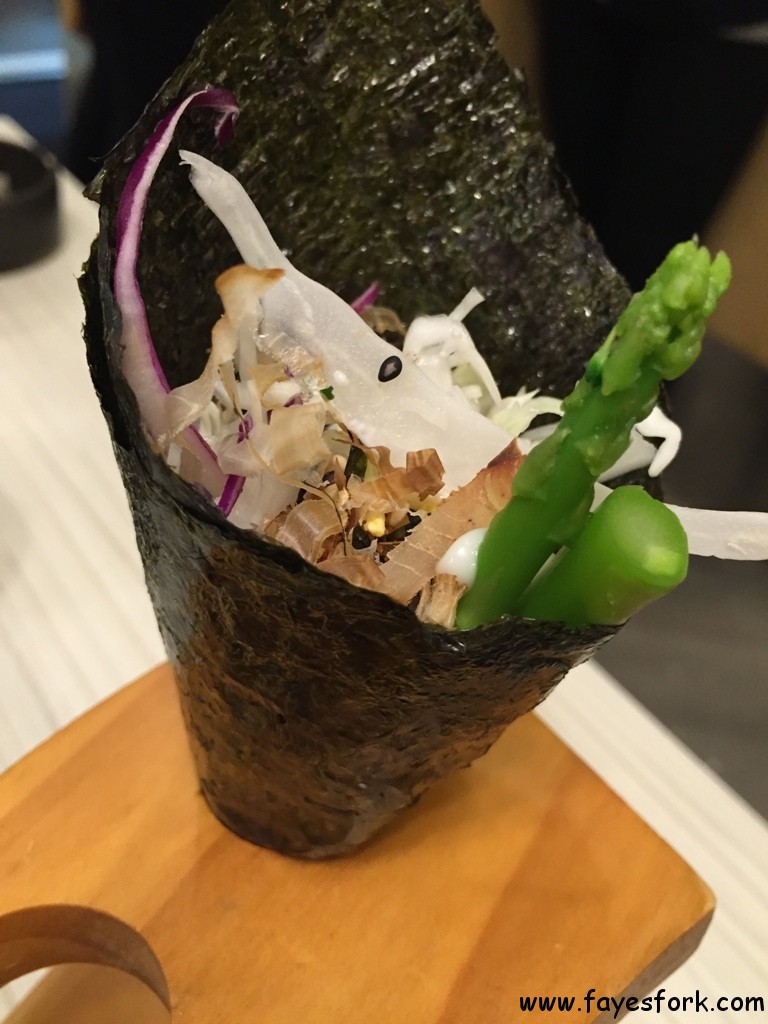 I asked for another serving of chawanmushi since I was waiting for my family to start/finish their meal. But they said they were sold out of the egg custard so I could opt for a hand roll at no charge. I didn't think much of it but must say that this low carb (no rice) cabbage hand roll with mayo and asparagus was quite good.  I didn't even request no rice so this hand roll was a nice treat.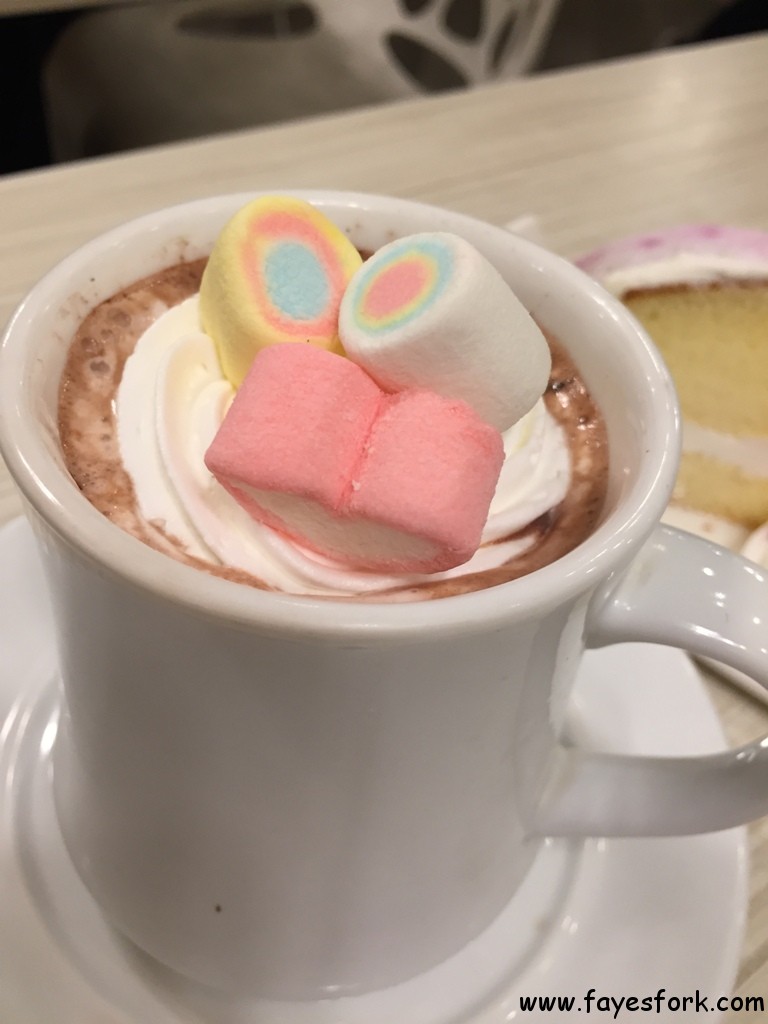 My grandmother's bento came with a free drink so she opted for hot chocolate (which was such a surprise to me as I never see her order anything chocolate). The hot cocoa came at the end of the meal and was topped with marshmallows. She liked the cocoa and said it wasn't too sweet.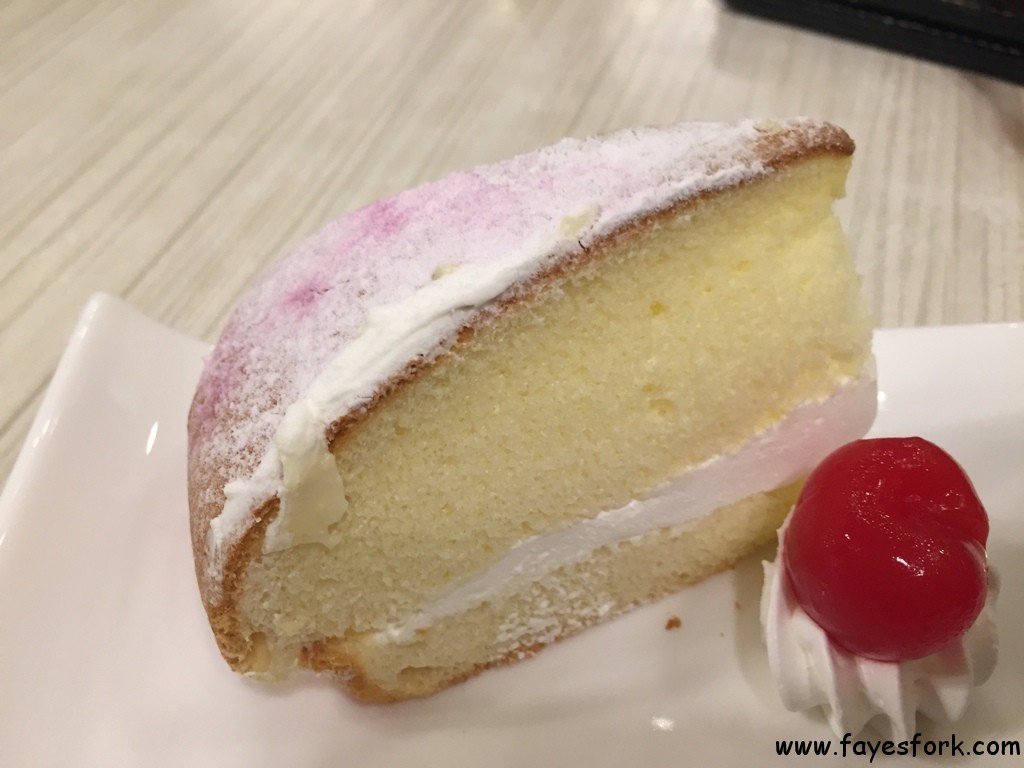 Her bento also came with a slice of cake. Nothing fancy and the whipped cream tasted like cool whip.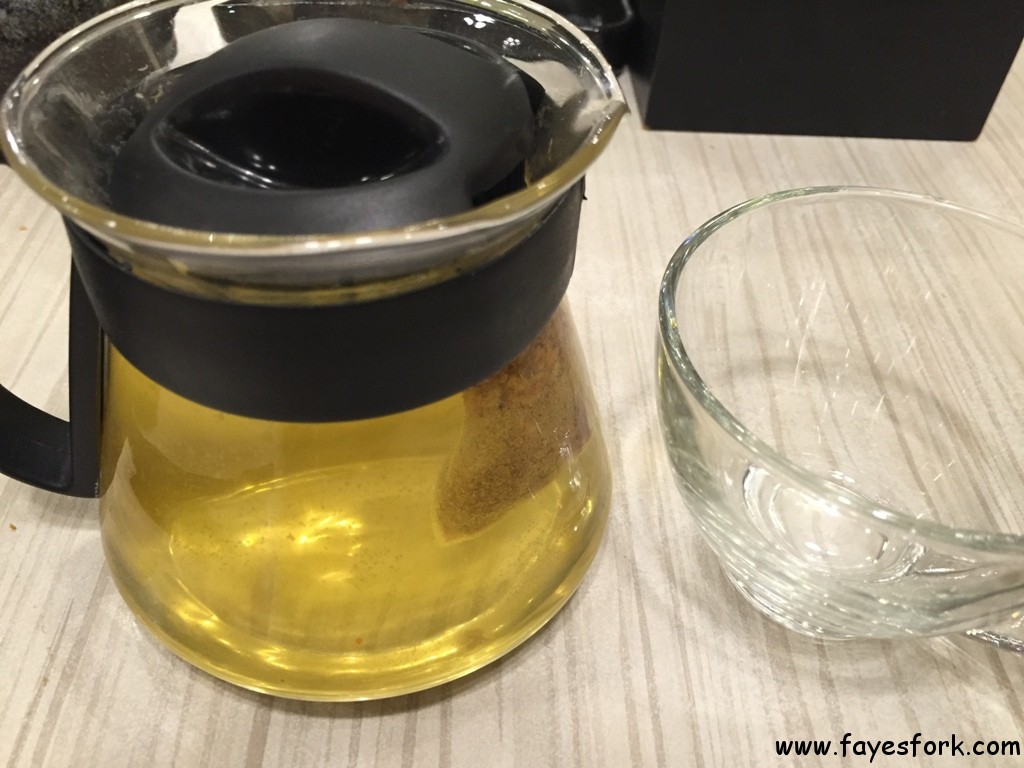 My mom opted for rice (?) hot tea for her free drink (with coupon). The tea also came at the end of the meal.
Service was an issue that evening as one girl tried her hardest while the other one seemed annoyed. The meal could have been better paced as I was done with my meal by the time my mom and grandmother started receiving theirs. The value is quite nice for what we received and paid for but we aren't sure if we'd return anytime soon. Kazoku is a nice addition to Hualien and I hope they do well.
KAZOKU
??????10?
Hualienhsien 970
03 831 0130
I see myself when I stare at my grandmother. Especially this trip. Her quirks and defiance are trademarks of the women in my family. She has a spirit that I cannot put into words. We bring up topics that only need to be discussed once and then we leave it be. I used to say how you treat your family ultimately defines you. I now realize how you treat someone else's family is just as important. This trip has brought laughter and private tears. It's going to leave me stories and memories that will carry me over until the next visit. I often use this blog as a vague journal to myself. I've spent every day with my grandmother since I've landed in Taipei.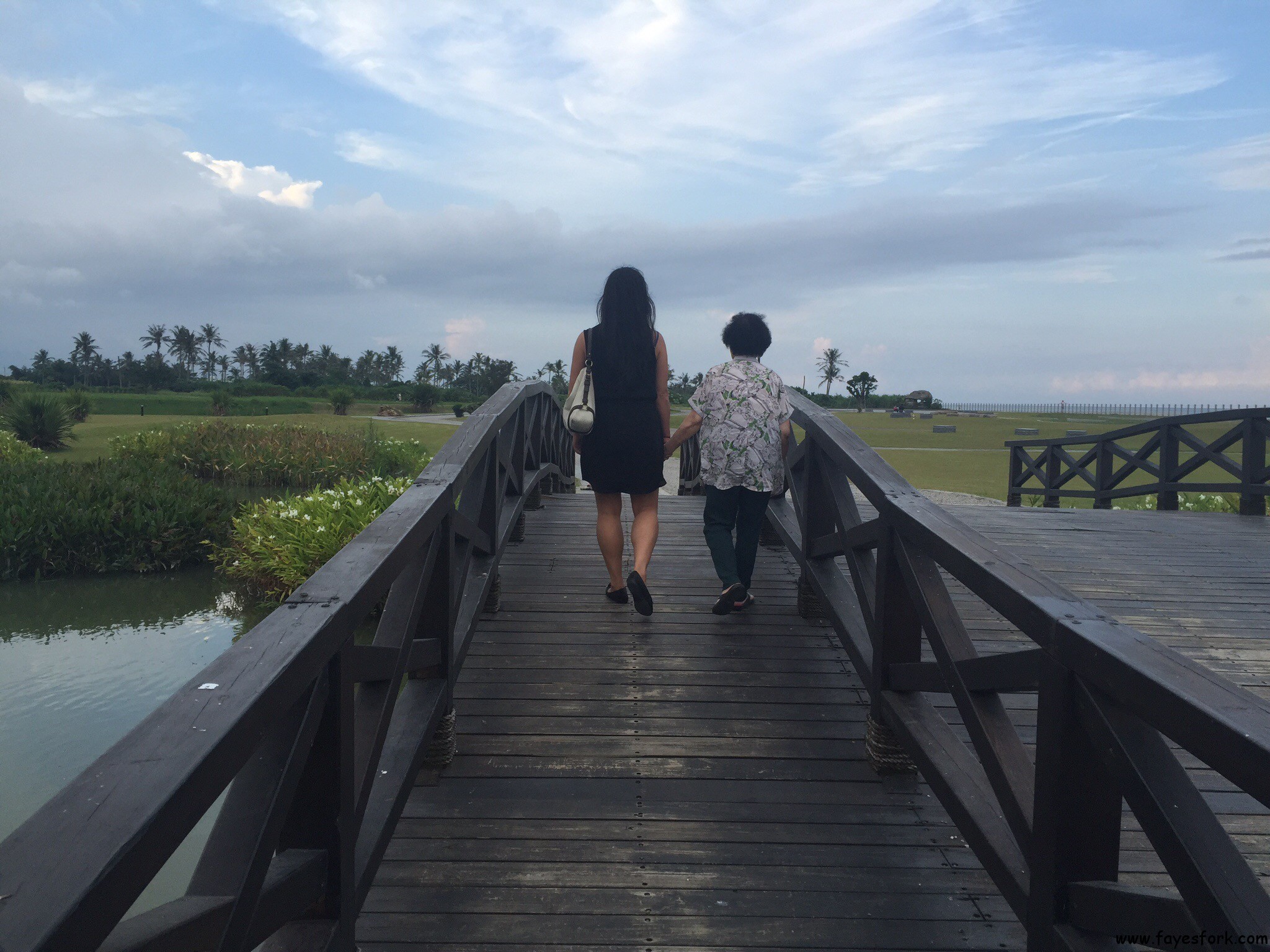 My mom captured what this trip has been all about for me.
We found a new park in Hualien close to the beach. My grandmother can't walk far anymore but she will never admit that. We both aren't the most affectionate but this trip has been different as I'm constantly hugging her, holding her hand, giving her quick kisses on the cheek before she laughs and swats me away.
I am looking forward to returning to Taipei as my great uncle and great aunt are waiting for us there. I'm hoping they take me to the night markets as I recently went to the Hualien one and it was so much fun (plus I had a German draft (!) beer from one vendor).
When did travel become so much fun 🙂