Our adventure at the Addiction Aquatic Development led us to Tresors de la Mer which is a sit down Japanese restaurant at the Taipei Fish Market. There's no sit down sushi area inside Addiction Aquatic Development so my mom insisted we try Tresors de la Mer which is located to the right of the charcoal grill restaurant of the market.
Tresors de la Mer offers fresh seafood that they obtain from the market. It's a sit down restaurant with two different seating levels. You have to walk up a flight of stairs in order to get to the patio/2nd/3rd floors(there are no elevators).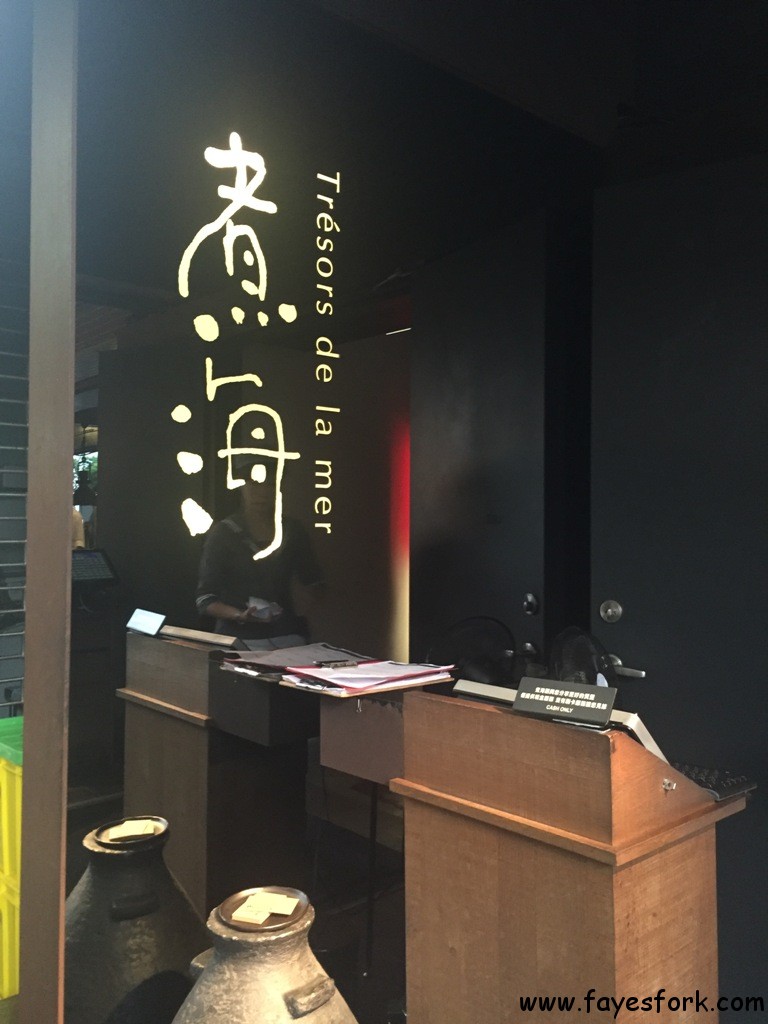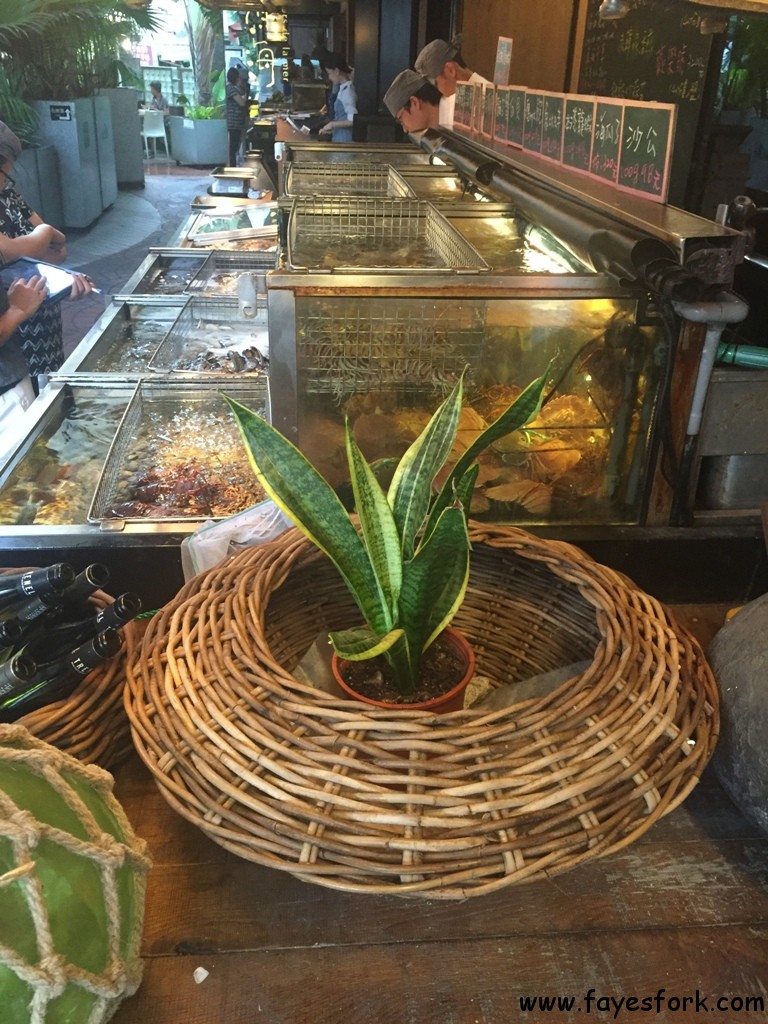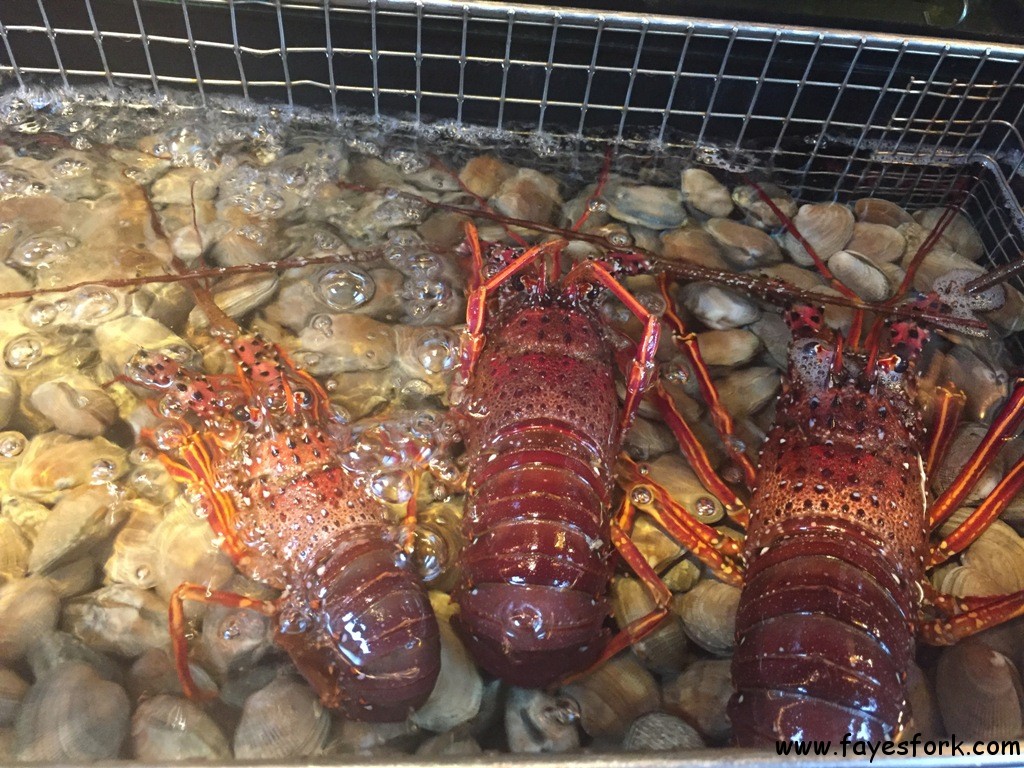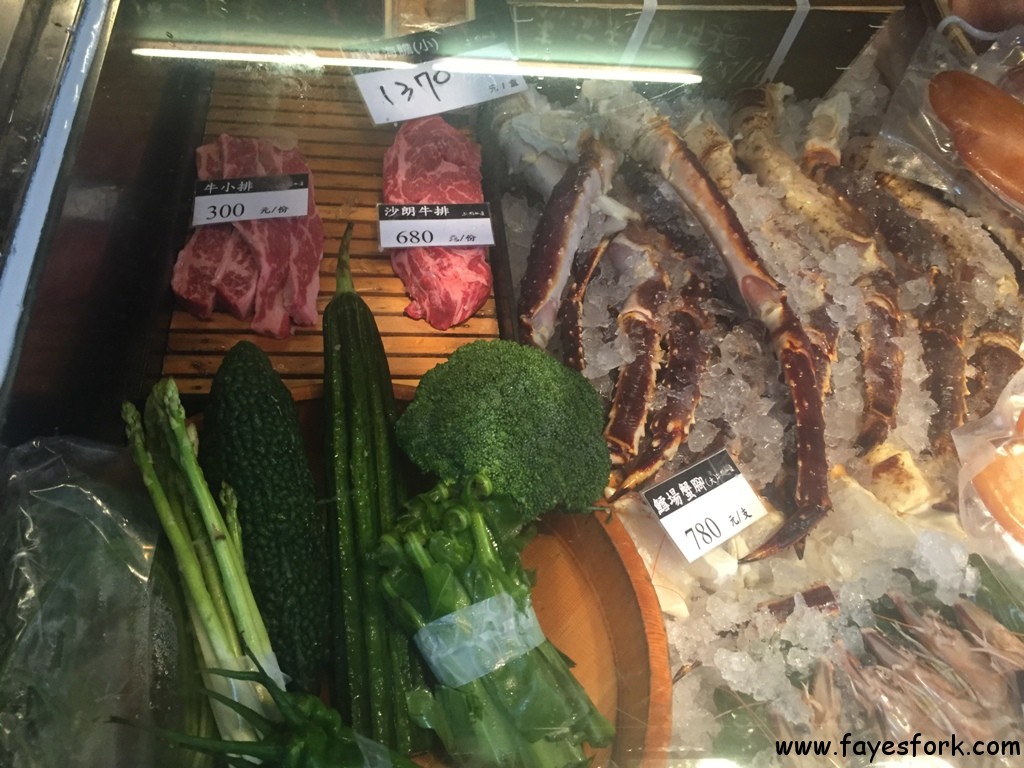 They also have meats and vegetables to choose from.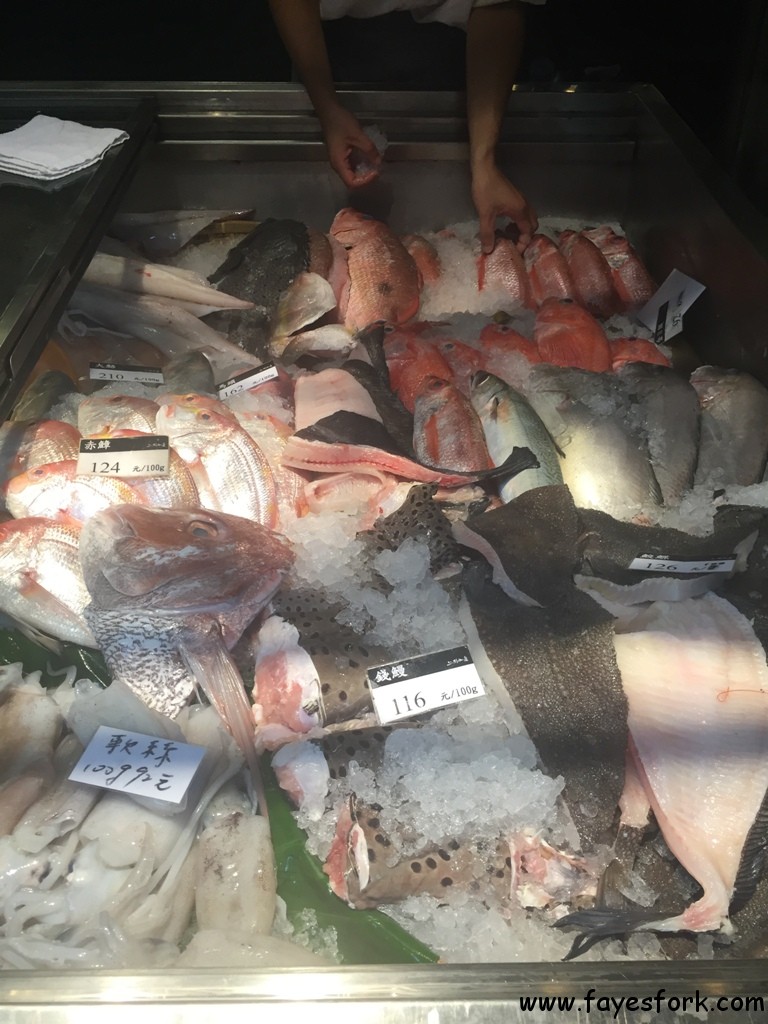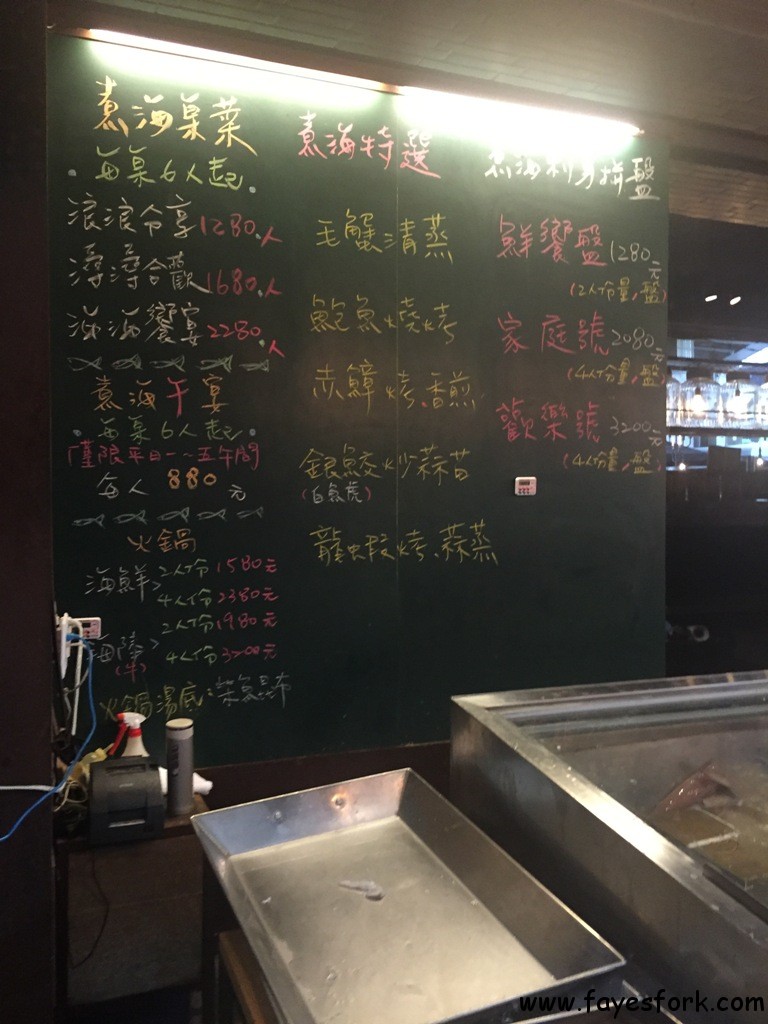 My mom decided to go with the prix fix menu. There are a few you can choose from but she opted for the $880 NT per person. That seemed like a lot of money but it is a fancier restaurant offering fresh seafood.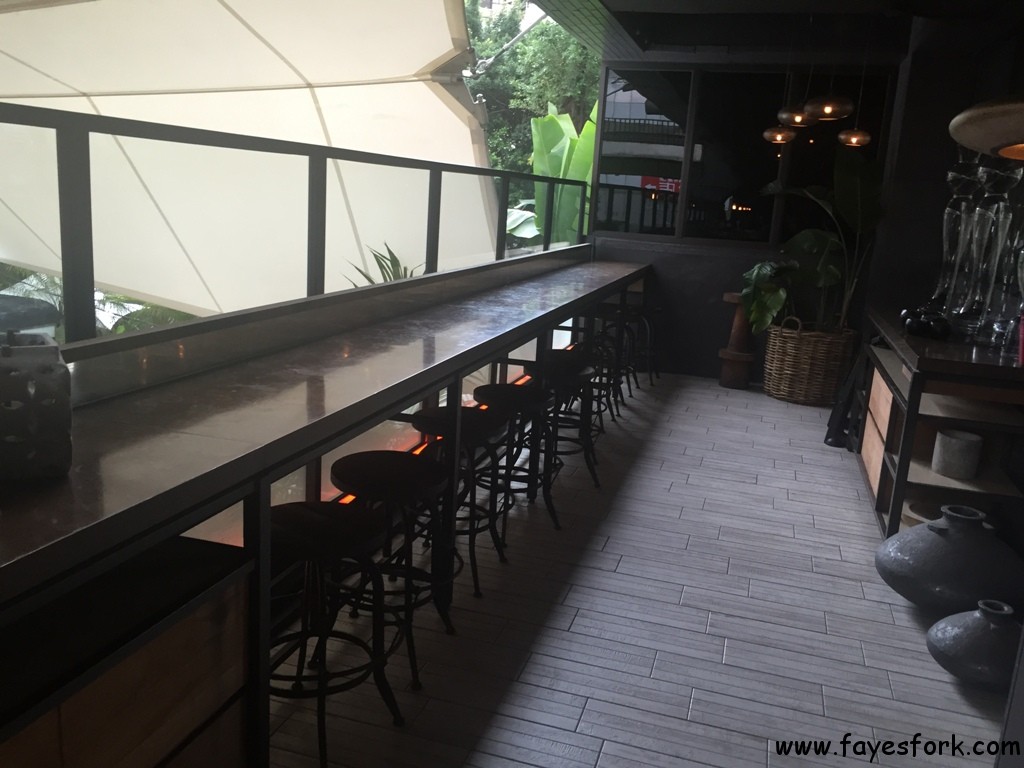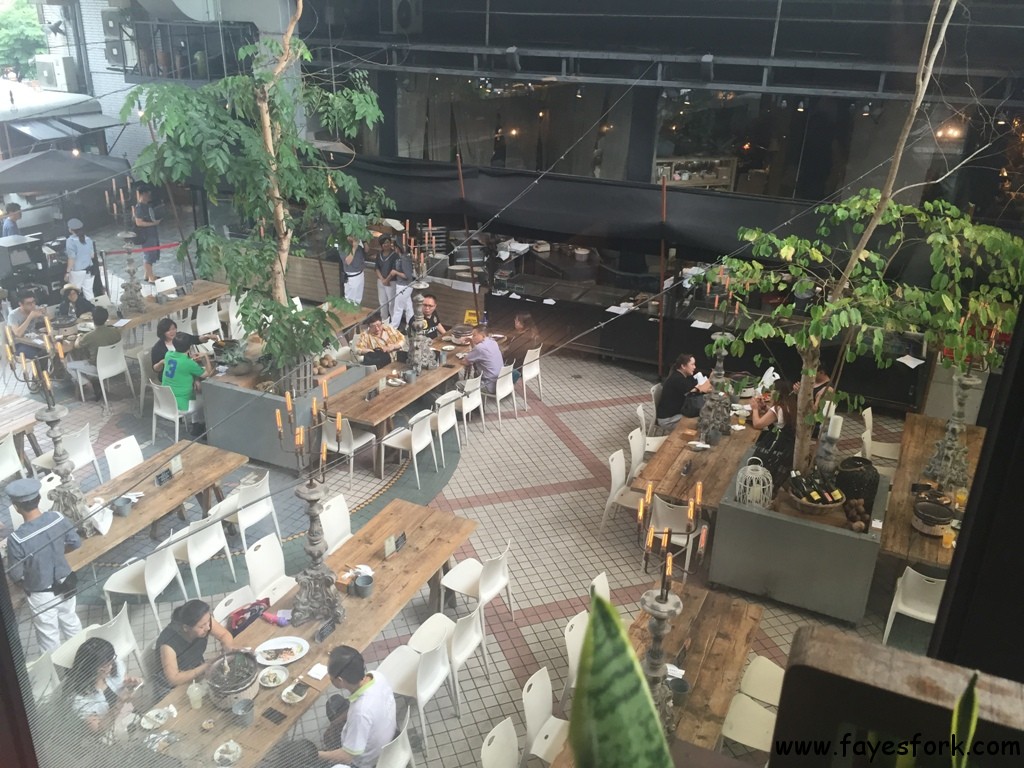 This is the beautiful view of the charcoal grill restaurant from Tresors de la Mer's outdoor patio. I would have loved to sat in this patio but there was no air conditioning.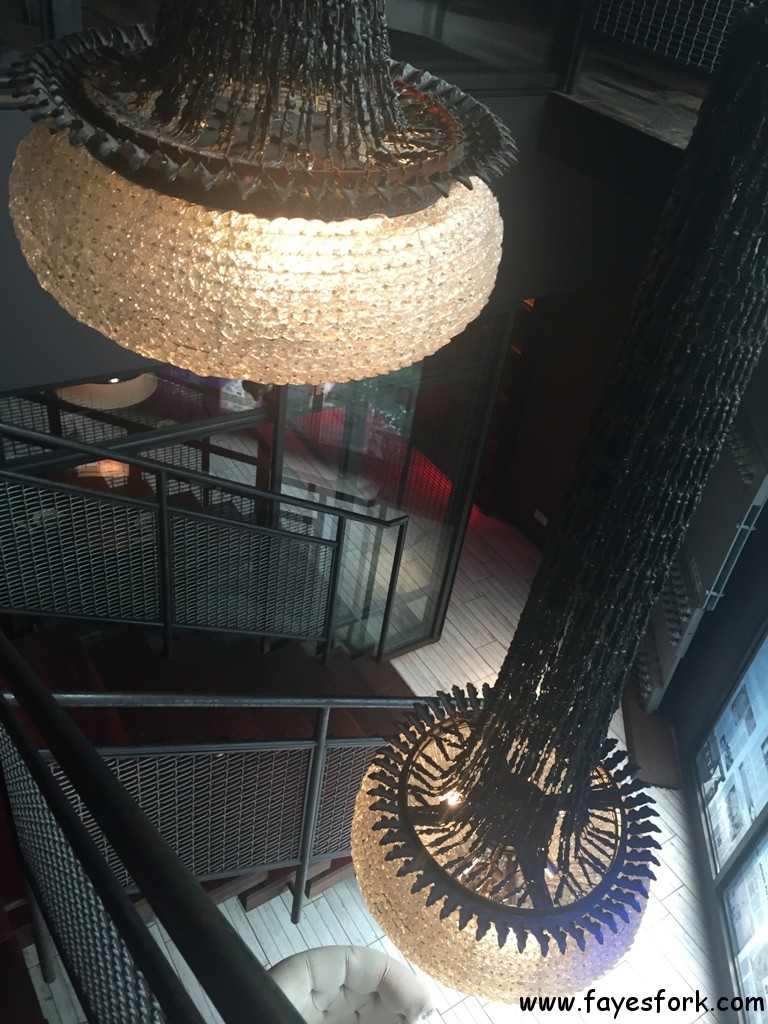 These are the amazing chandeliers hanging from the ceiling.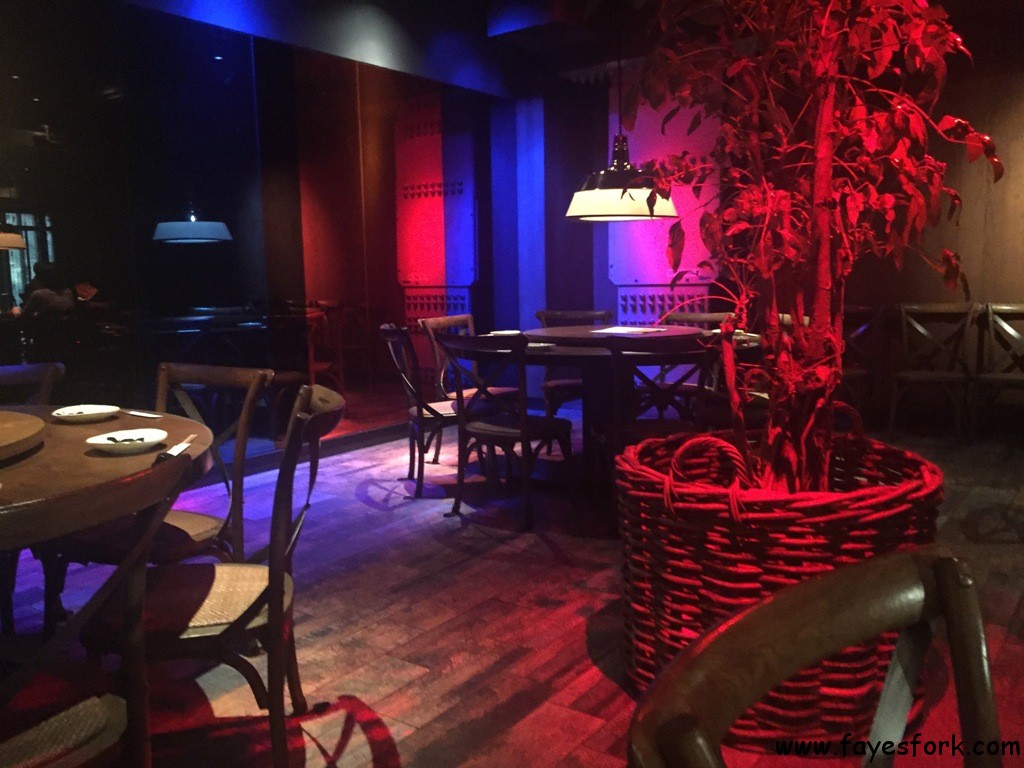 This is part of the 3rd floor where the hostess sat us.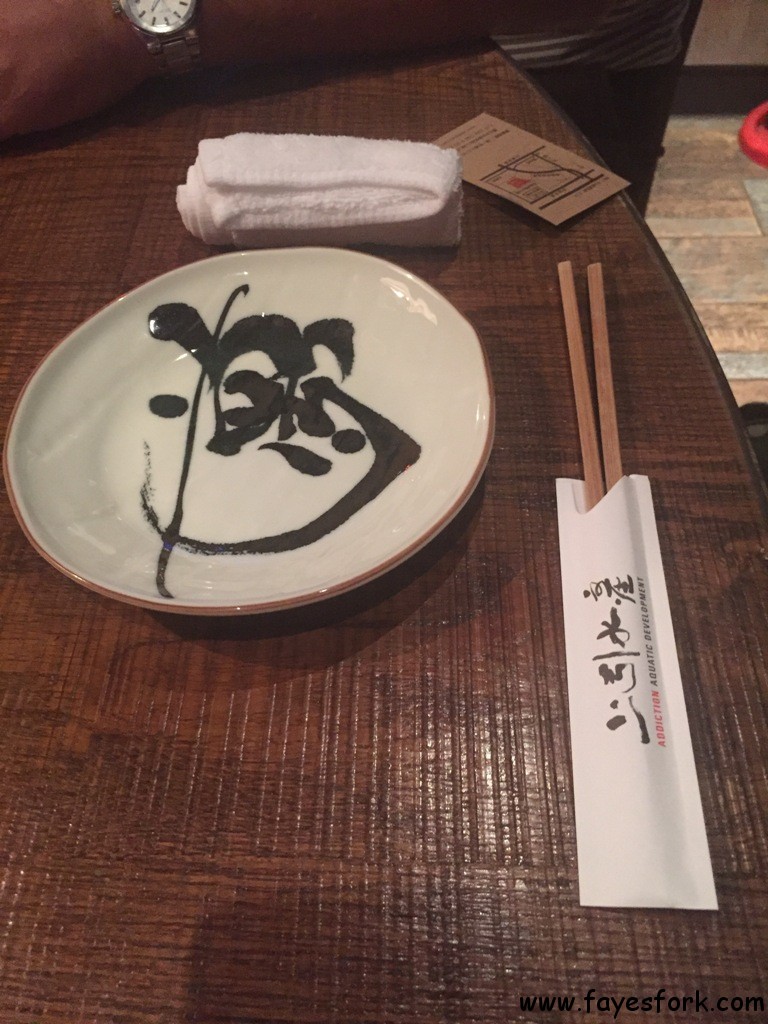 The server brings over a hot towel.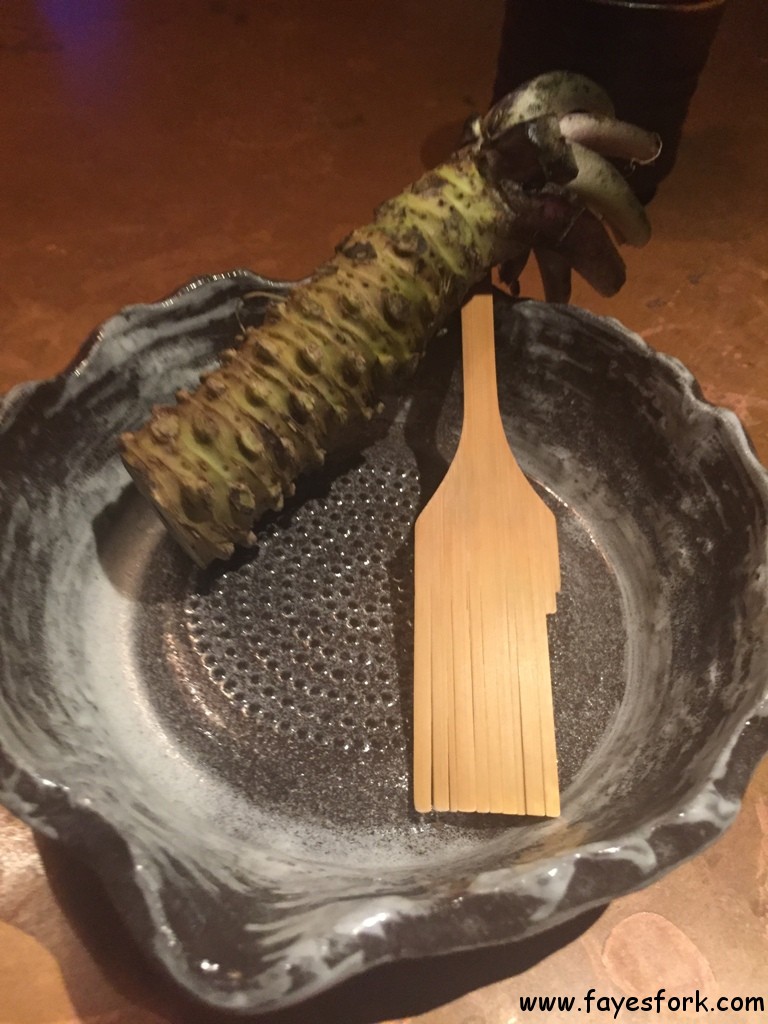 I was shocked when she placed FRESH WASABI onto our table. This is not an inexpensive root and I've seen it sold at Nijiya in San Diego for quite a bit of money. The wasabi was set on a grate plate and a bamboo brush. Here's a video of what to do with the fresh wasabi root: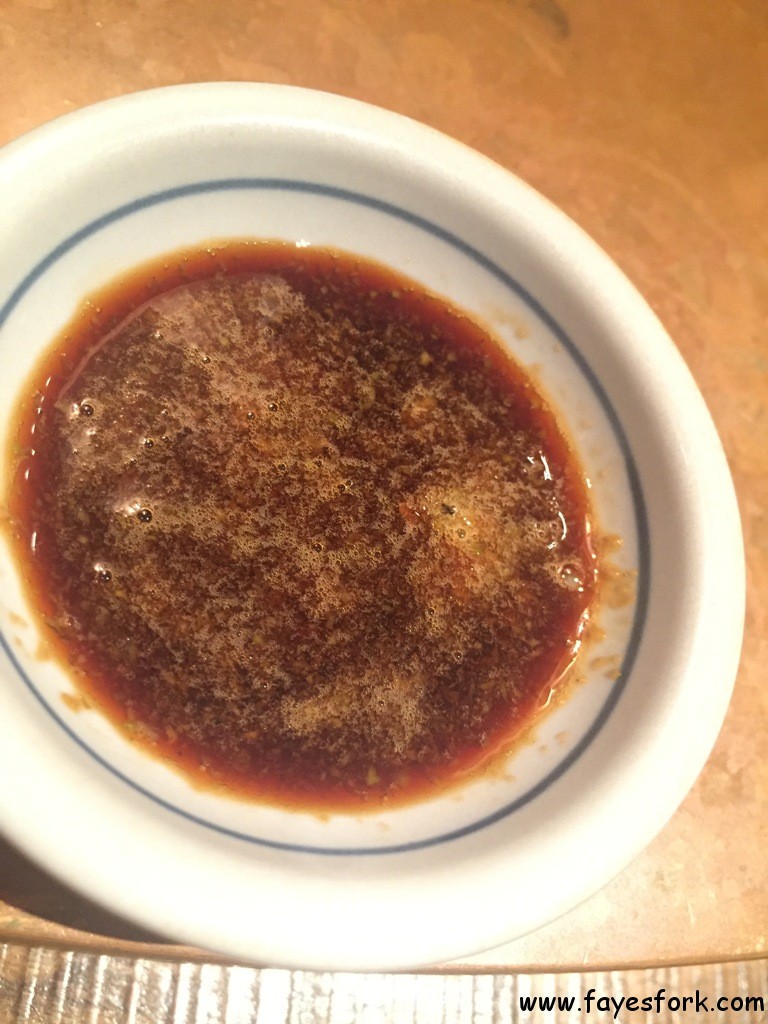 And this is what fresh wasabi looks like in soy sauce. The wasabi was MUCH milder than the tube version I'm used to from markets and Japanese restaurants. There was a faint subtle kick to it vs the hit-you-in-the-face horseradish punch you get with tubed wasabi.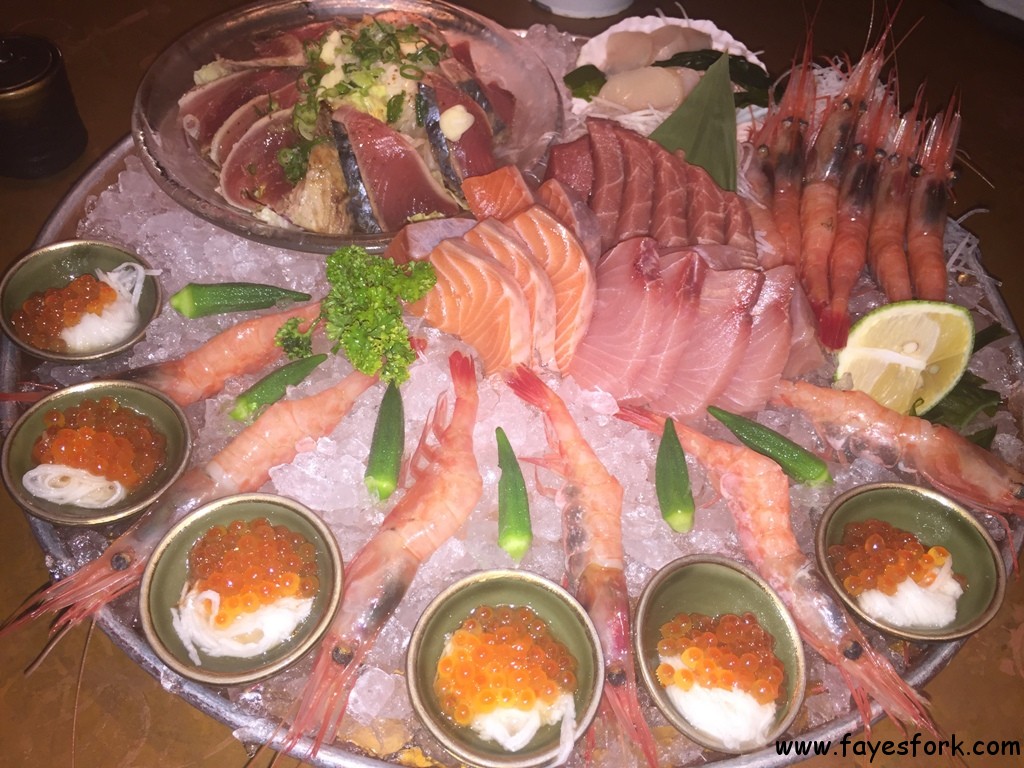 This was a massive presentation. MASSIVE. I understood now why the price per person was high because they do give you an ample amount of food here at Tresors de la Mer. We had six people so there was more than enough sashimi on this platter to go around. Some items I wish they had given us more of though. The platter consisted of amaebi, mountain yam with fish roe, mackerel tataki, salmon sashimi, tuna sashimi, hotate (scallop) sashimi.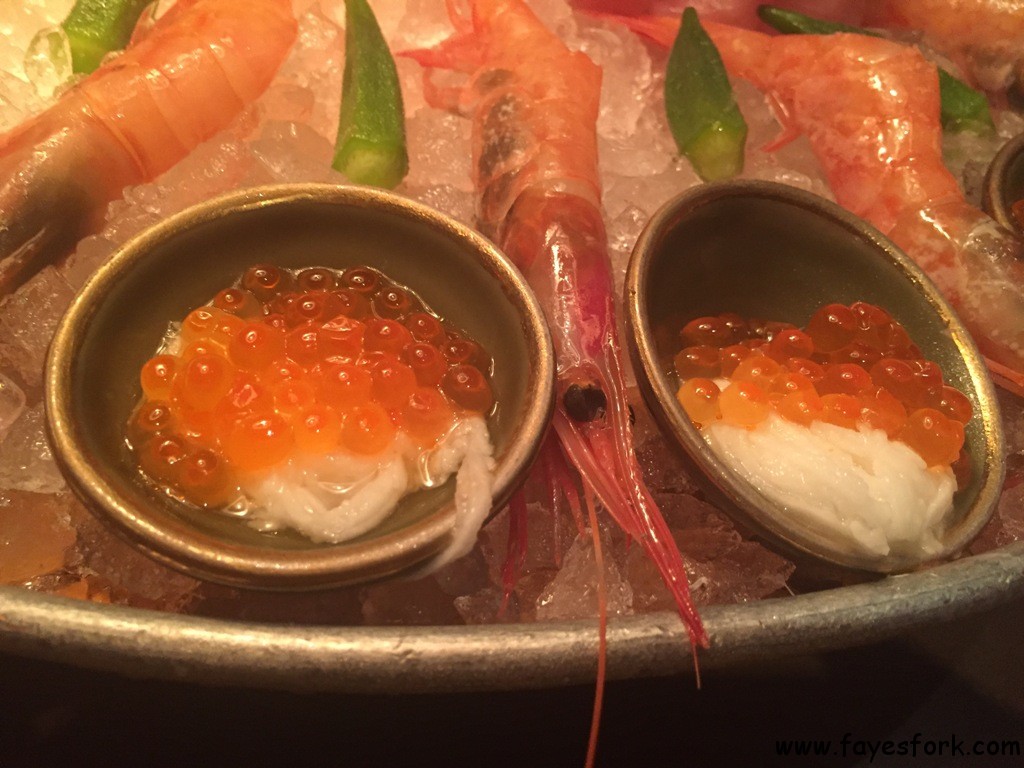 They gave us six portions of mountain yam with fish roe. Family liked the yam and the saltiness of the roe.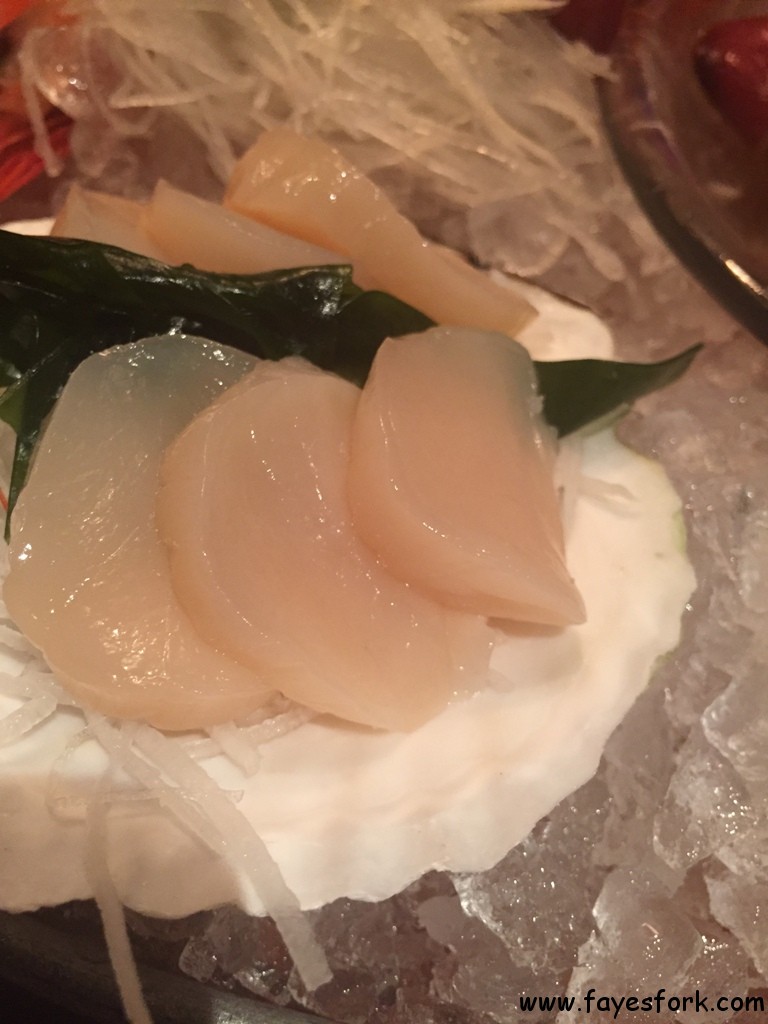 I wish they gave us more of the raw scallop as there were about six slices.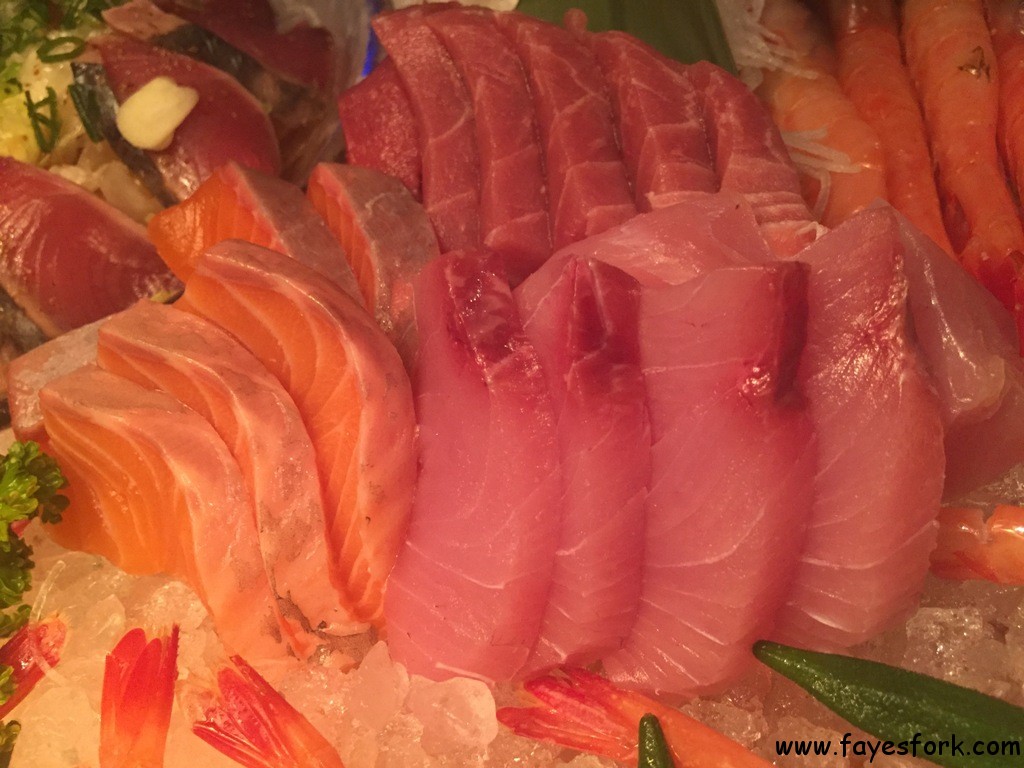 I preferred the salmon.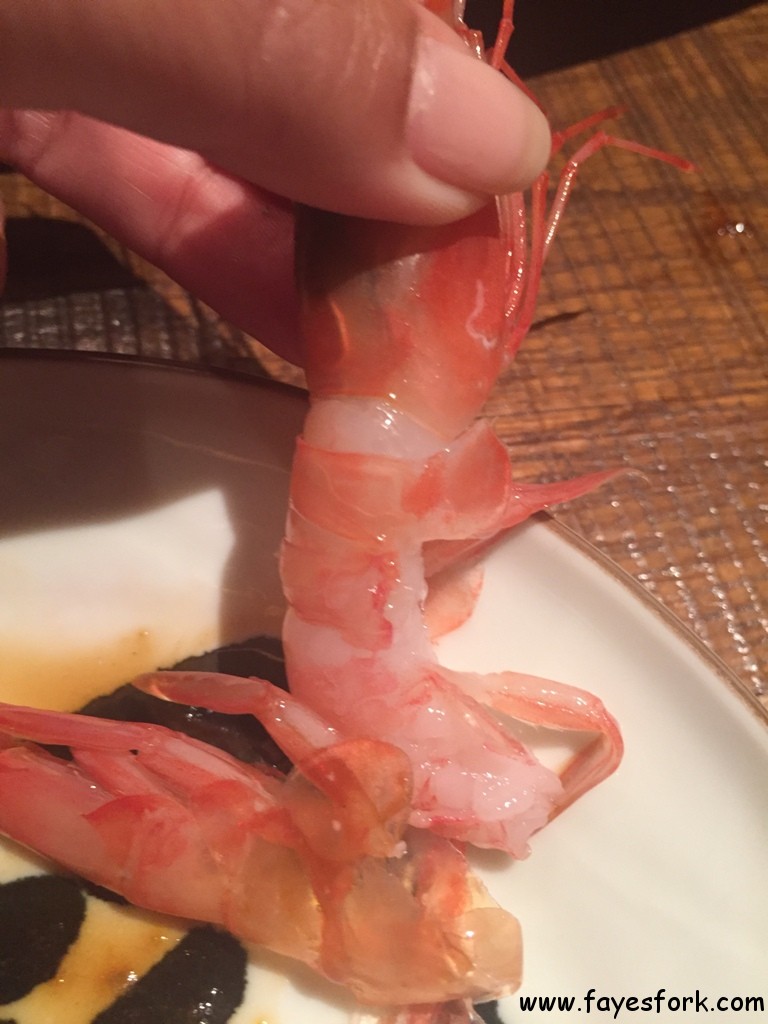 The raw shrimp tasted nicely sweet.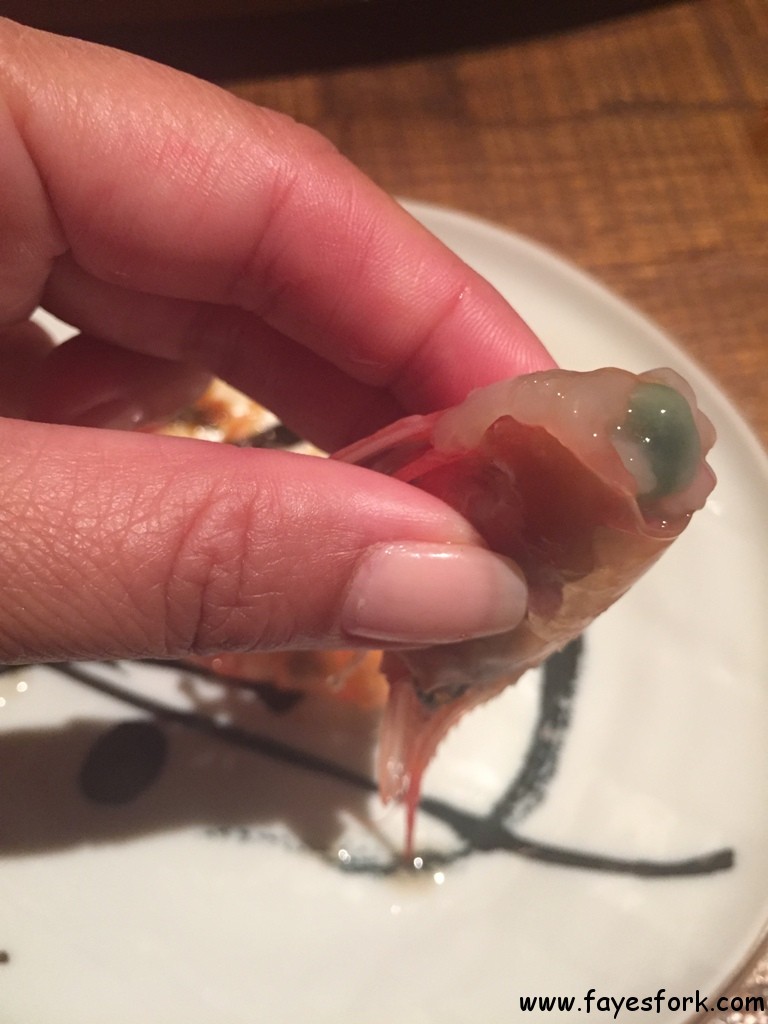 In case you've never seen shrimp brain before. My family said it's not best to eat this raw so they asked server to add it to the upcoming soup.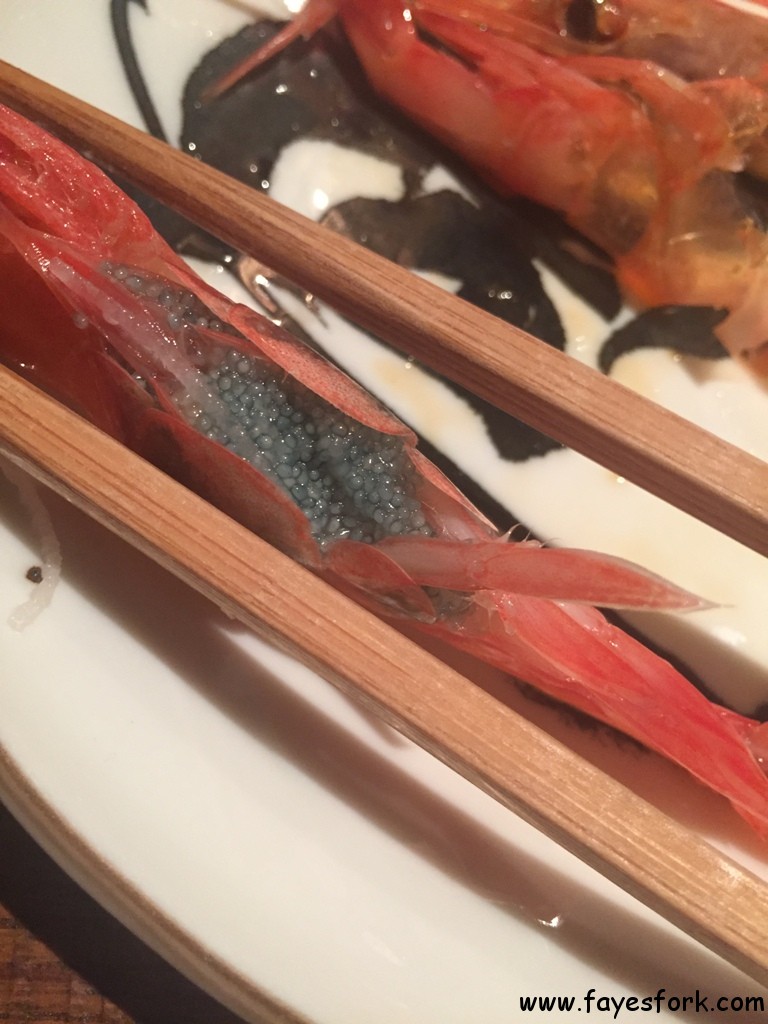 In case you've never seen shrimp roe before. I didn't eat this one. There were actually three shrimps with roe on the platter!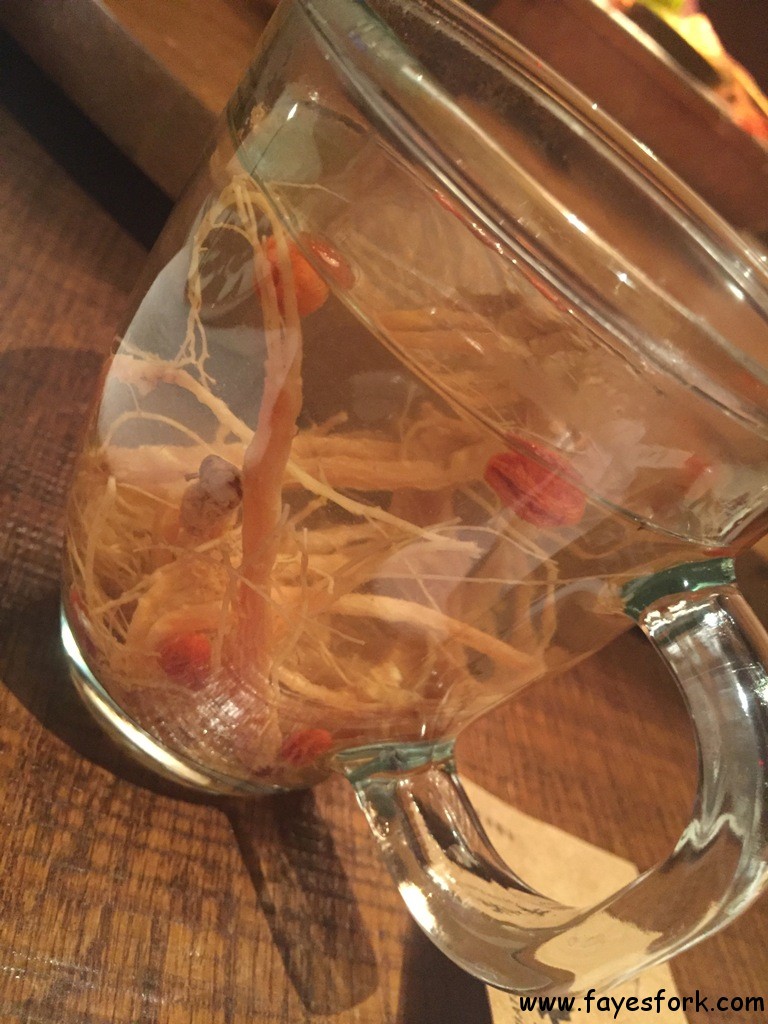 Our drinks didn't come out until the sashimi platter. They do not serve complimentary water here. You must order drinks from their menu or go thirsty.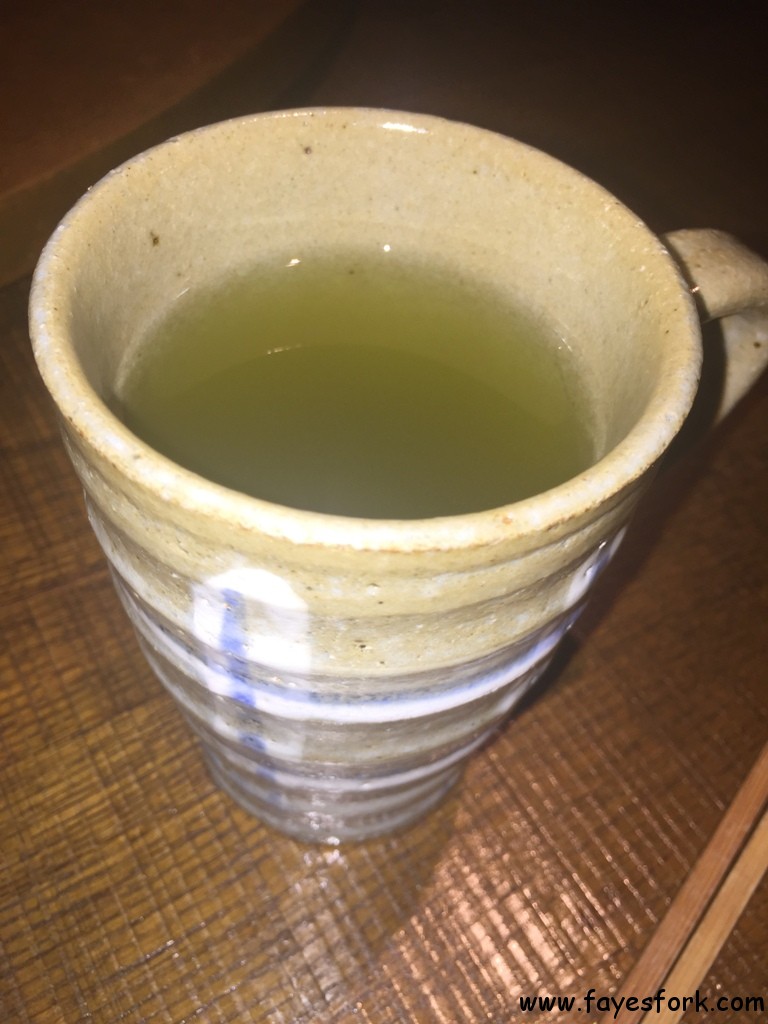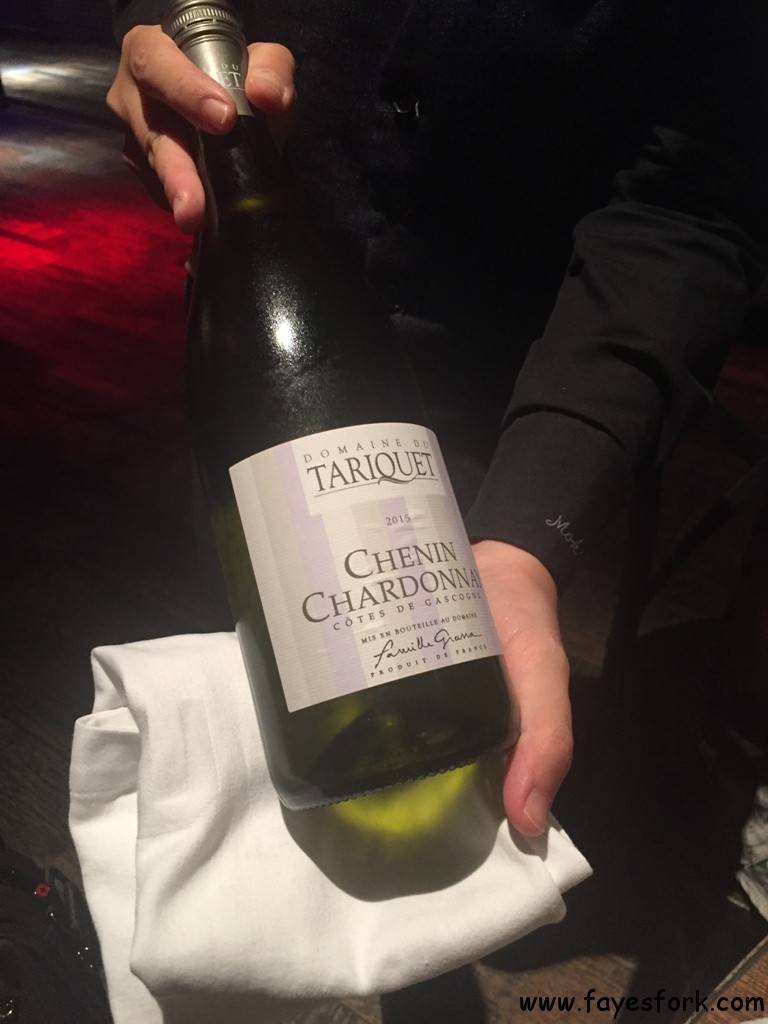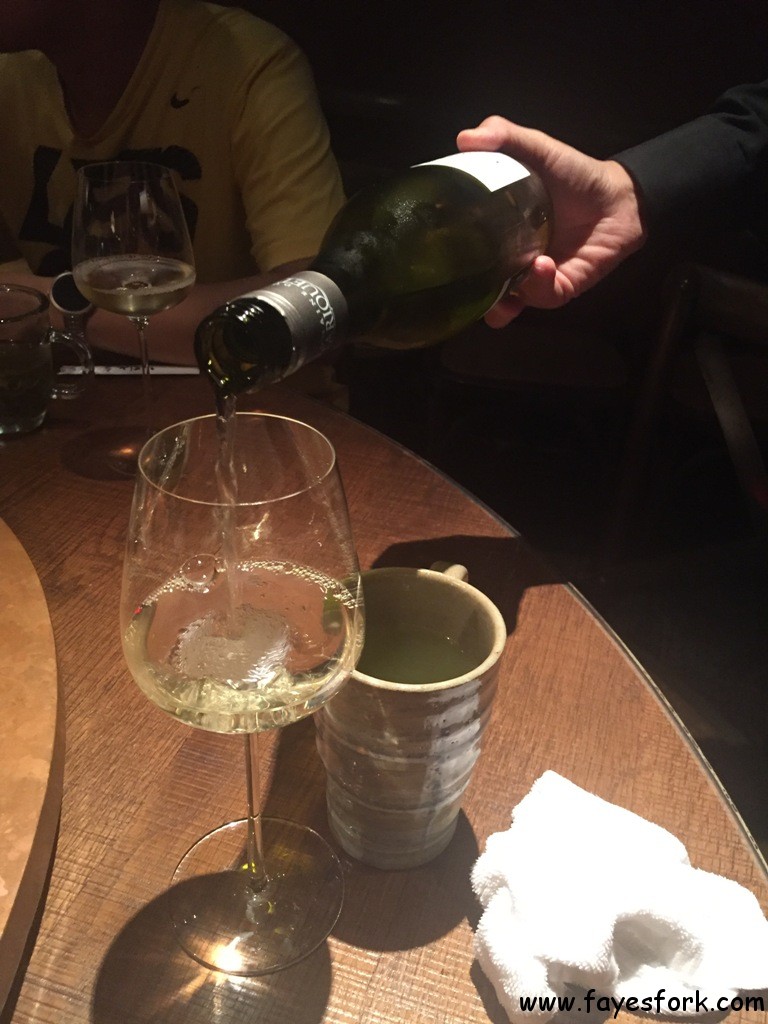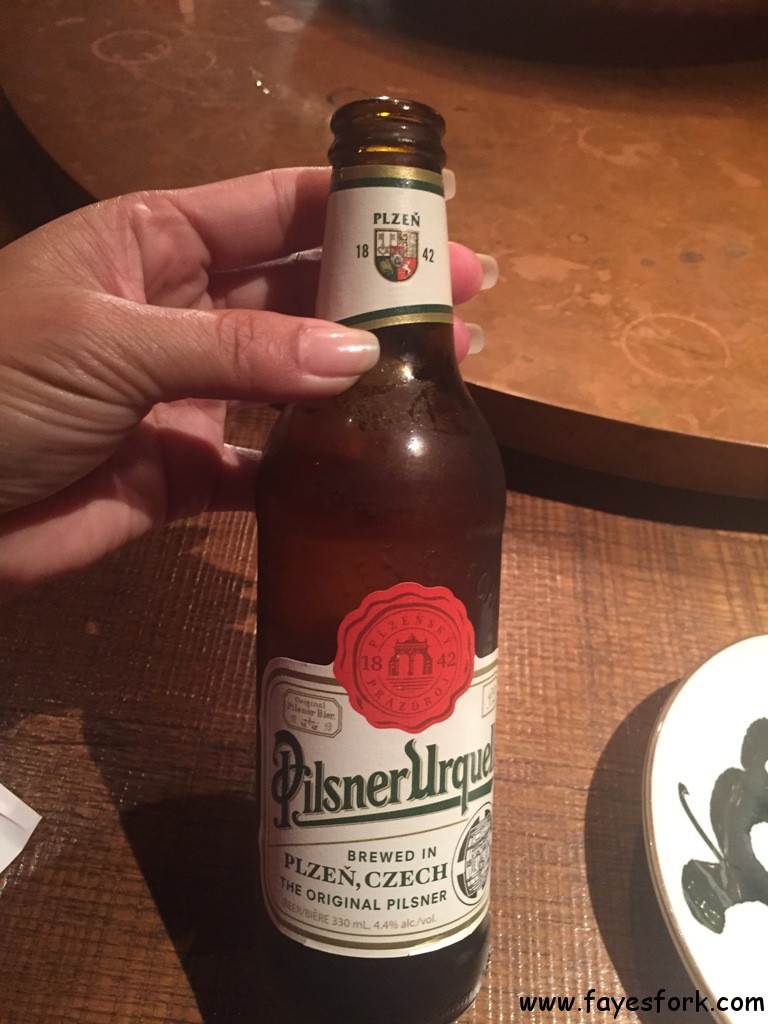 My mom surprised me this trip as we'd often share a beer when we were eating out. She ordered this Czech beer which tasted wonderful with the seafood.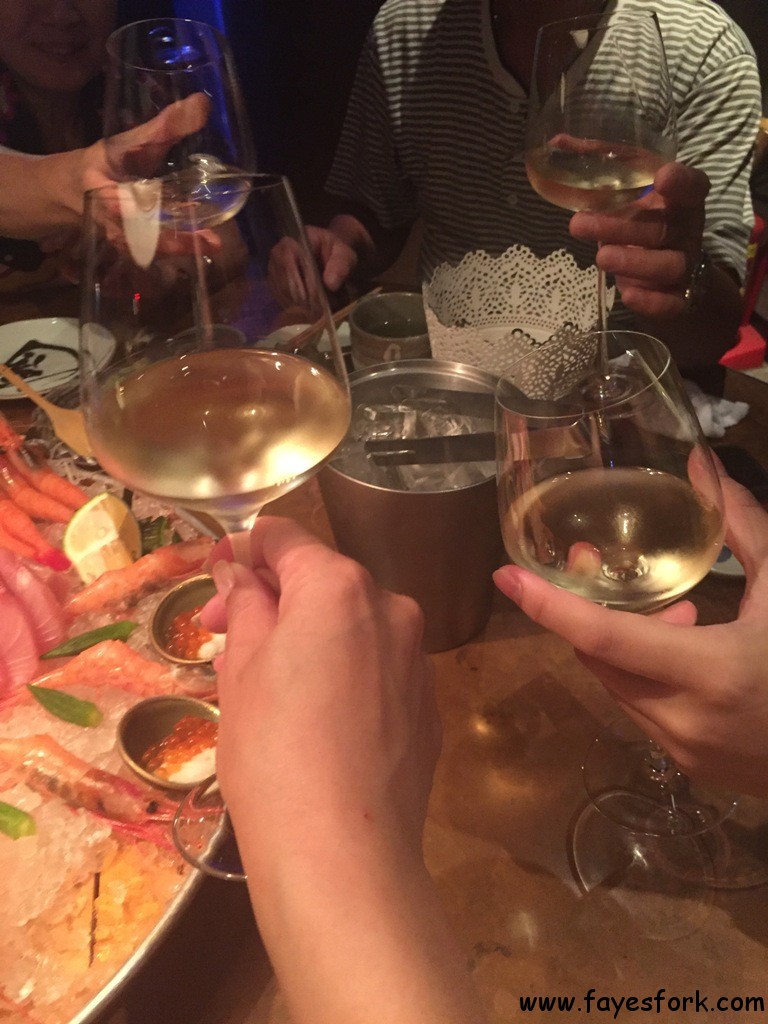 A toast amongst family is always important 🙂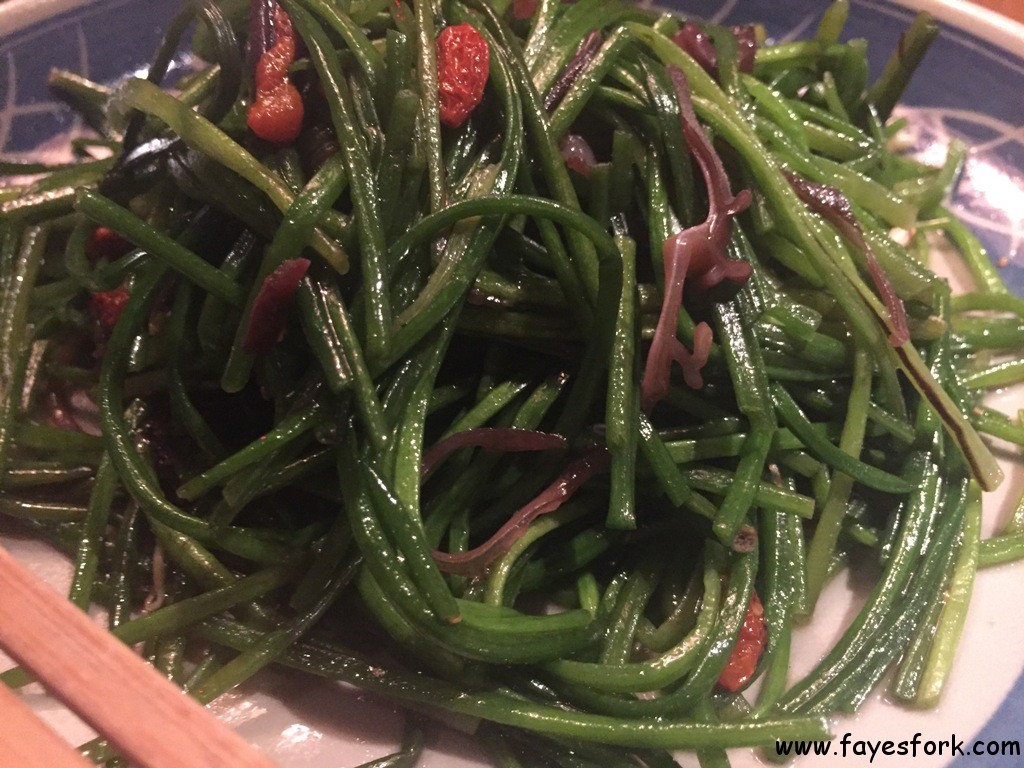 I can't remember the name of this vegetable. I want to say it's a kelp. Regardless, it was stir fried nicely with garlic and salt.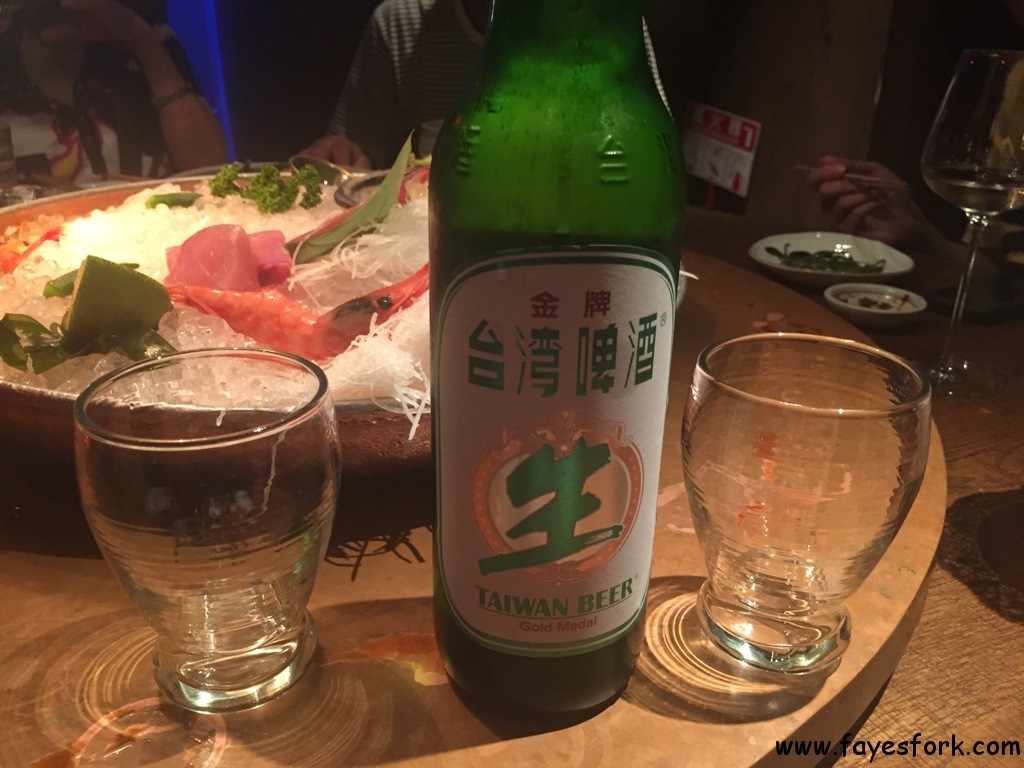 My mom wanted to try this Taiwan beer. The previous Czech beer was better.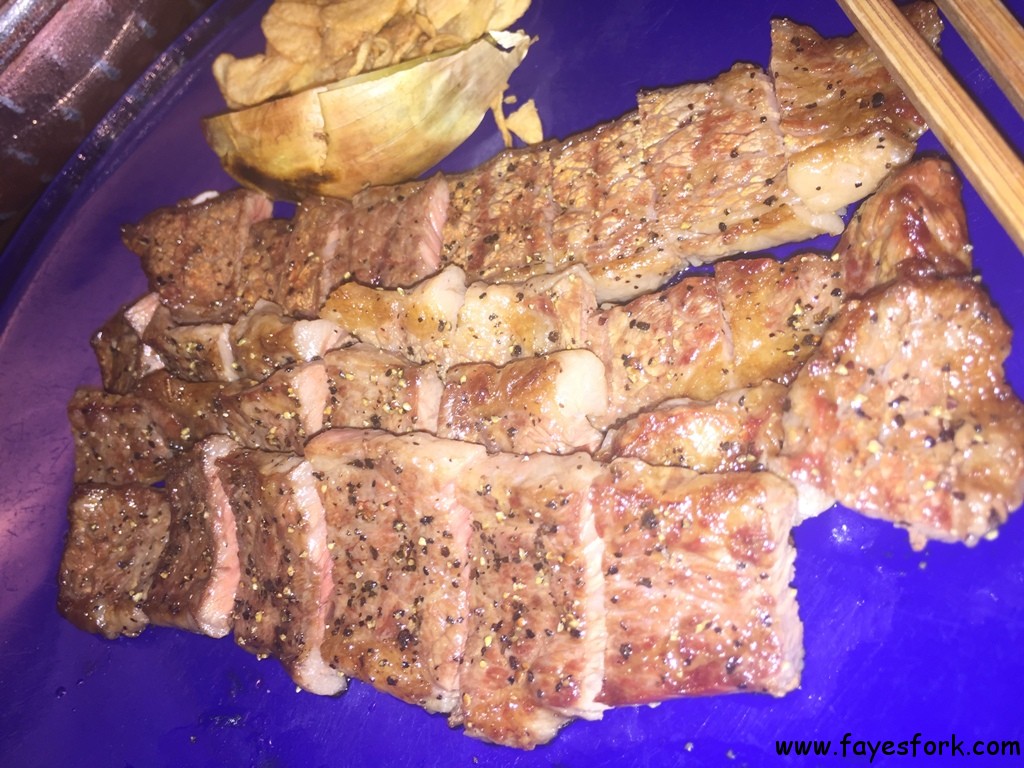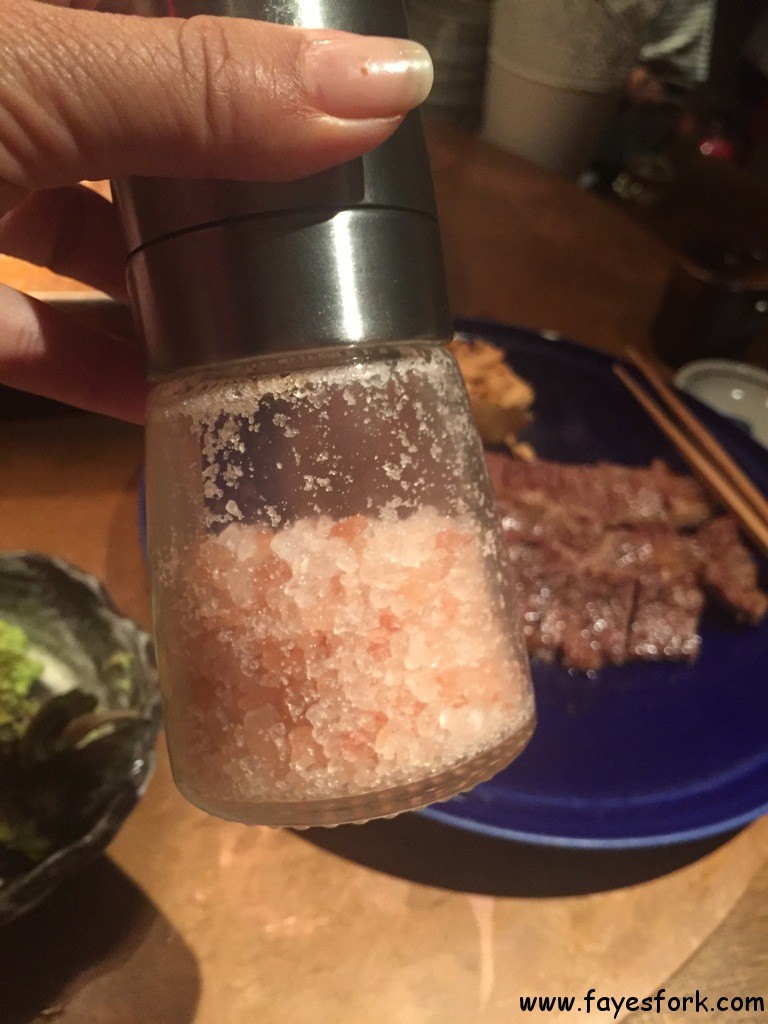 You're supposed to sprinkle a bit of the sea salt on top of your steak slice.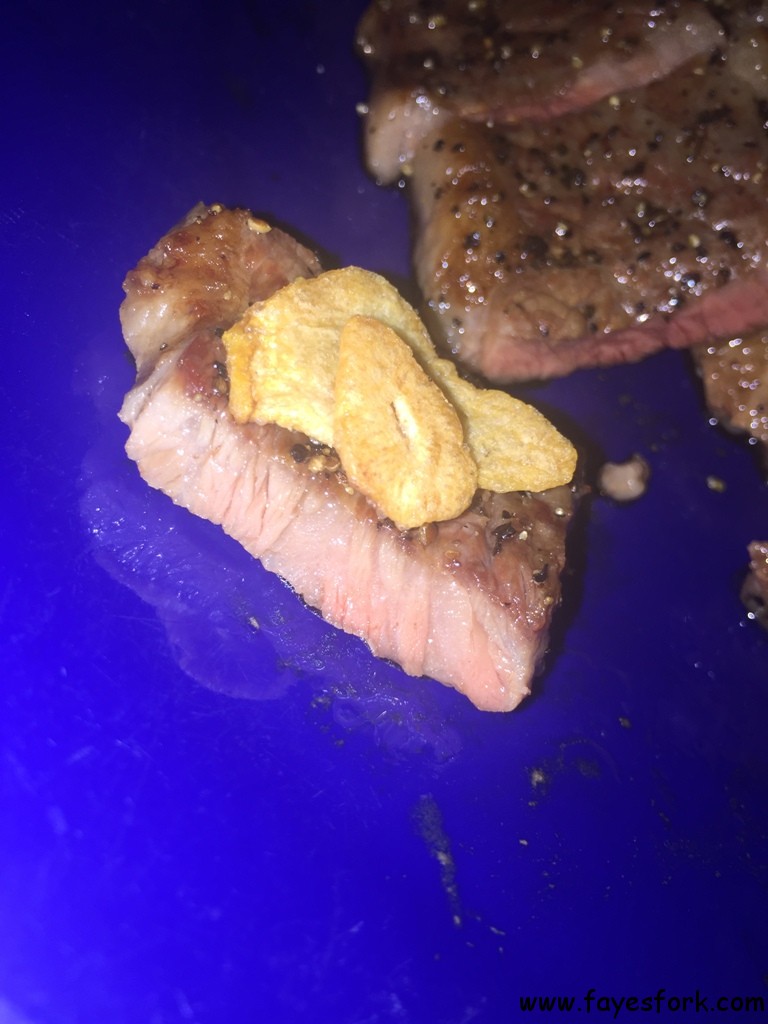 Cousin added a few garlic chips as well to his slice. The steak was so delicious as it was tender, fatty, and cooked to a nice medium. This was one of my favorite dishes that day.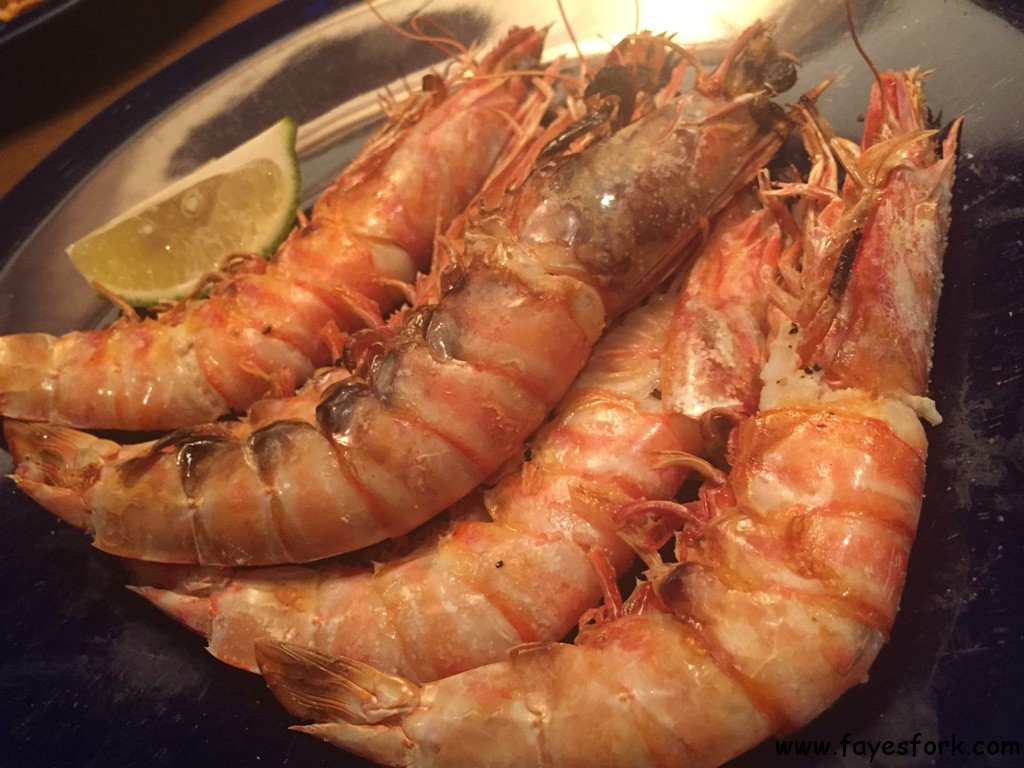 The jumbo grilled shrimp tasted dry and we didn't enjoy it very much.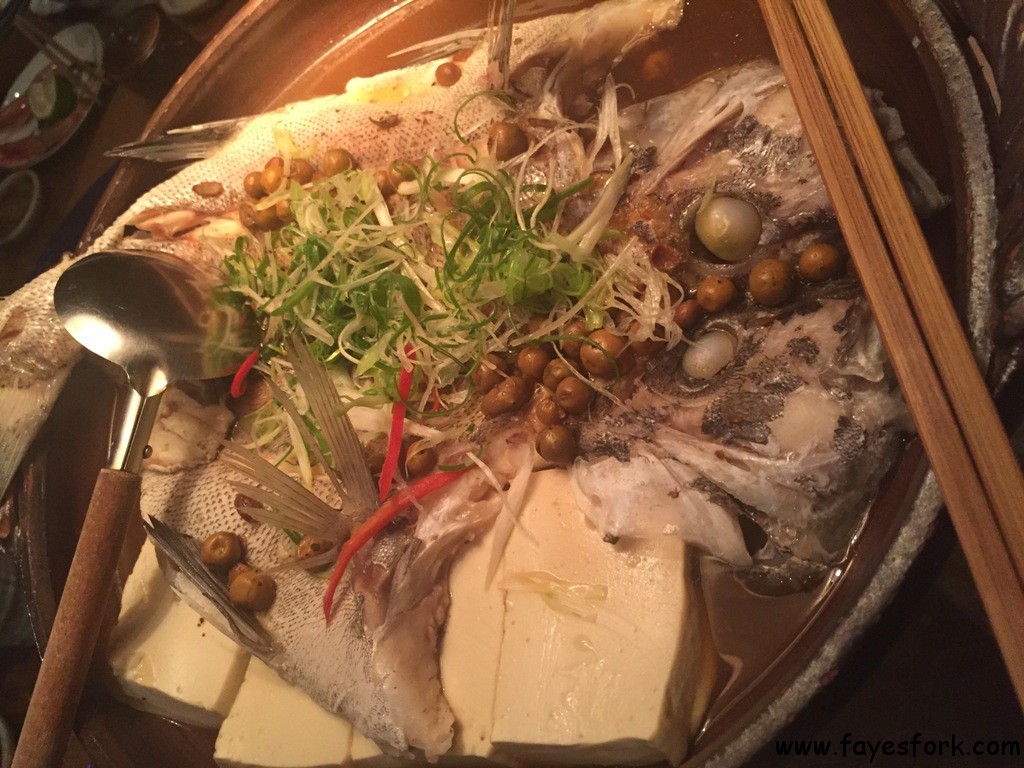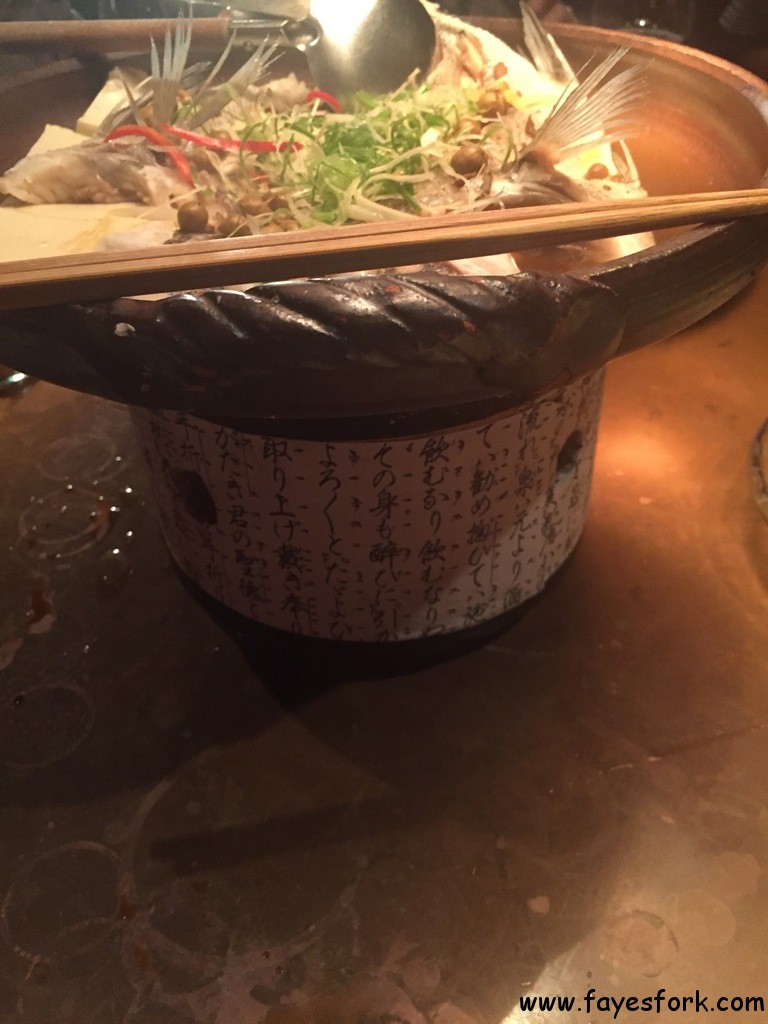 This fish type stew was served in a heated ceramic bowl.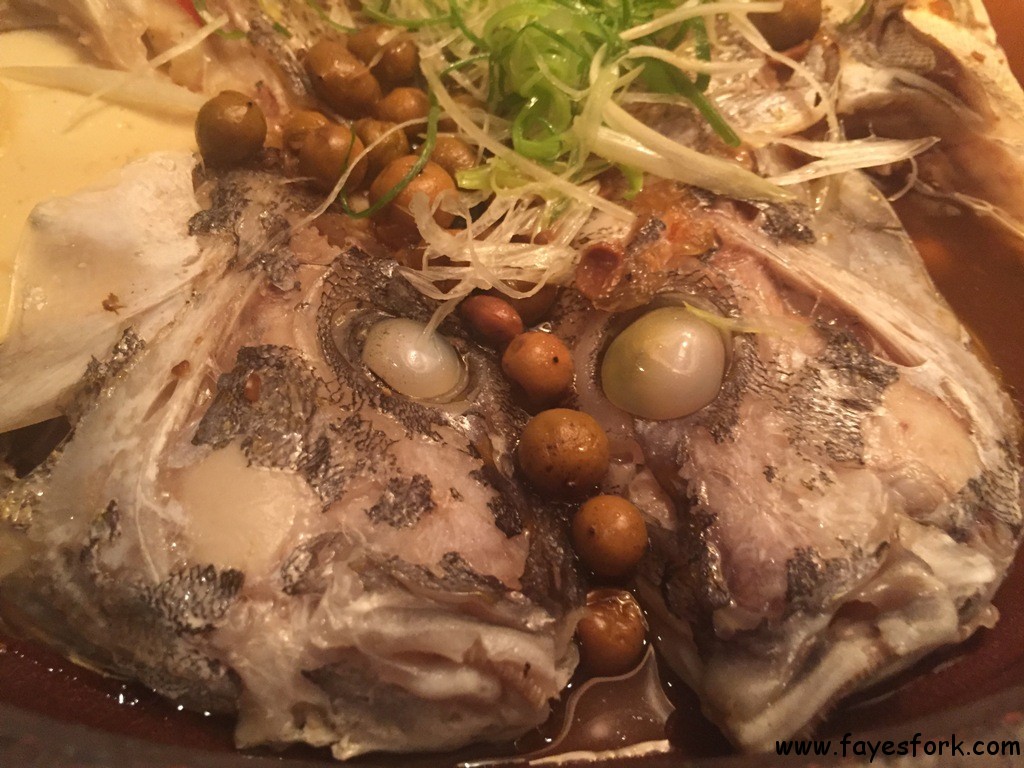 The split fish head was interesting to look at. The brown nut tasted a bit like goji berries. The dish was just ok for me. The fish had a lot of bones and there wasn't enough of the soy based sauce nor was there enough of the green onions.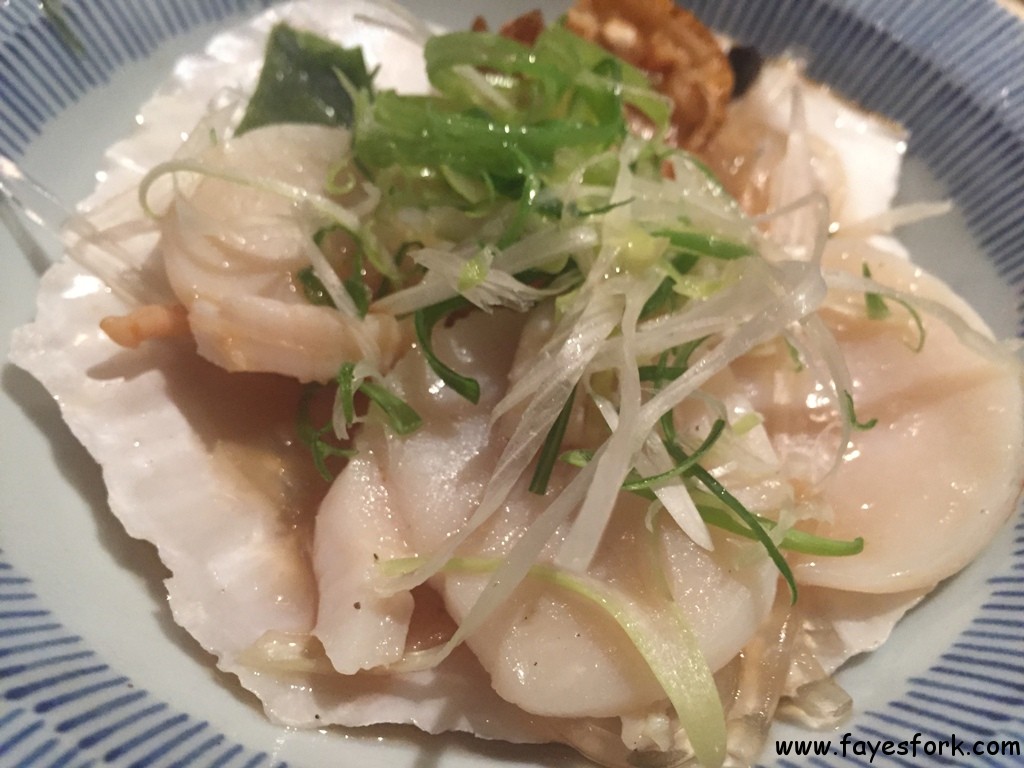 Each person received a serving of this steamed scallop. The scallops were steamed and tasted succulent.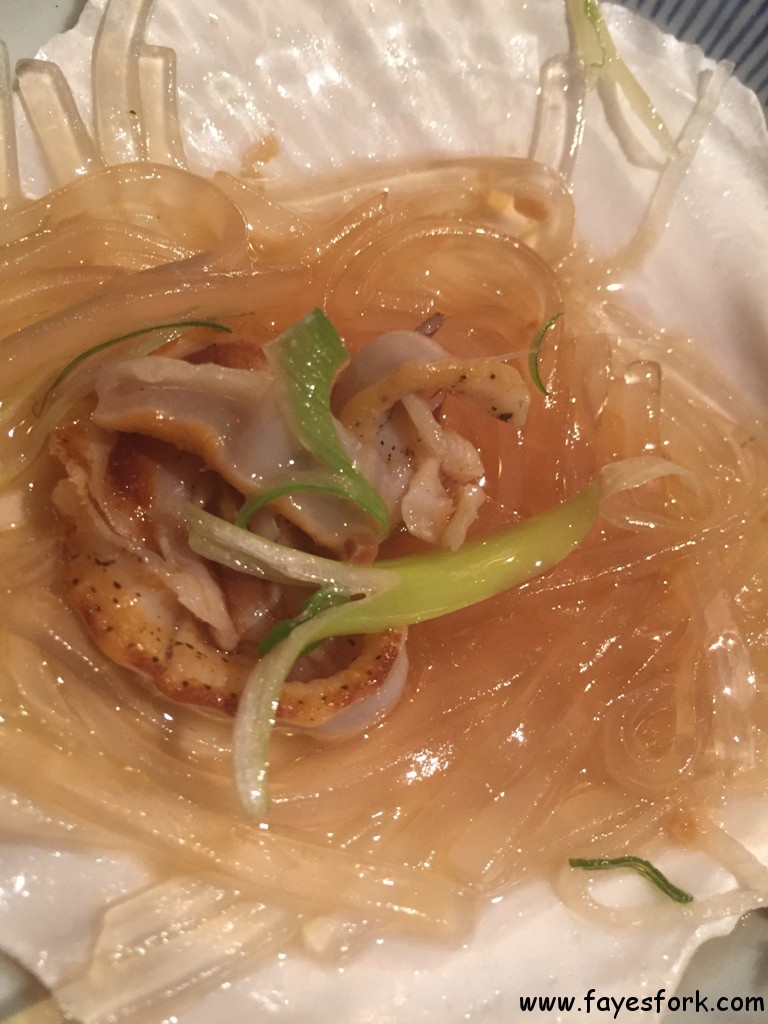 There were clear noodles underneath the scallops which slurped up all of that beautiful soy/green scallion sauce. I appreciated how they used all the parts of the scallop.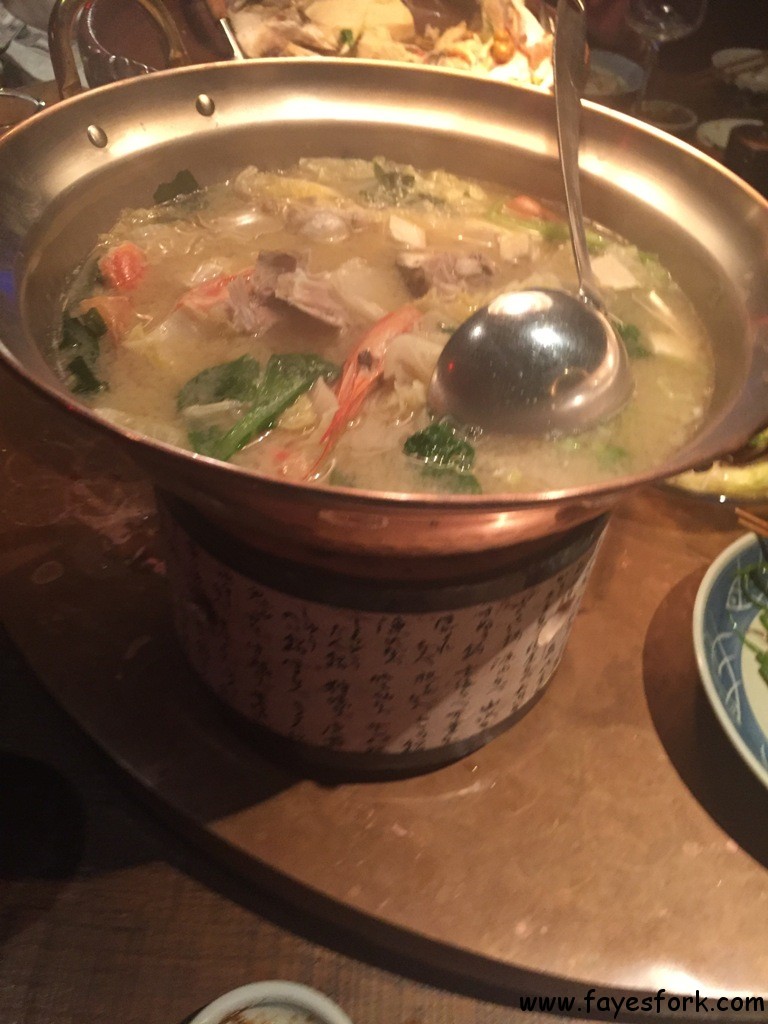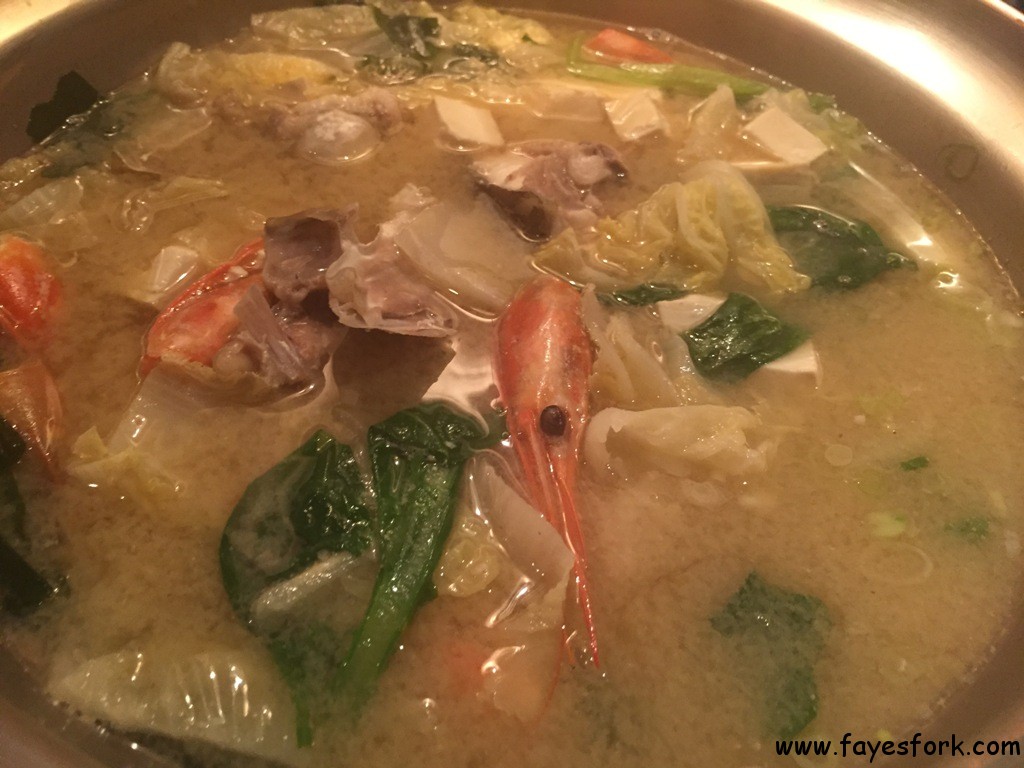 This fish head soup was bland. They did add the shrimp heads for us though.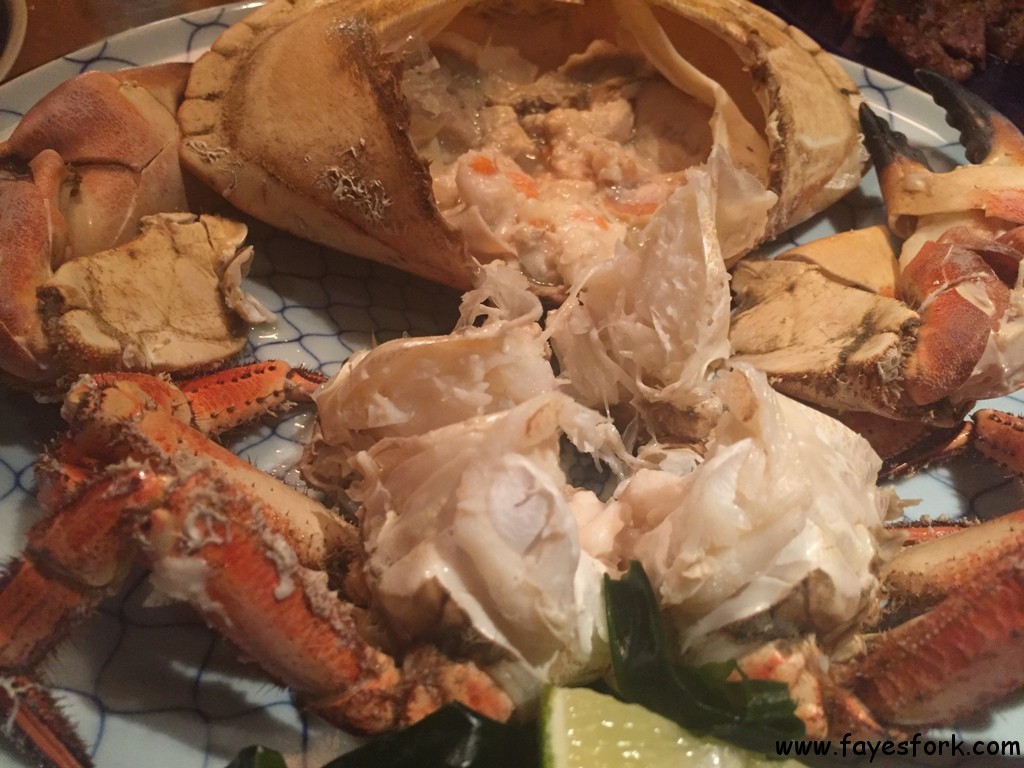 My mom regretted adding the crab as we were all full at this point. The crab was steamed and presented with a side of white vinegar sauce.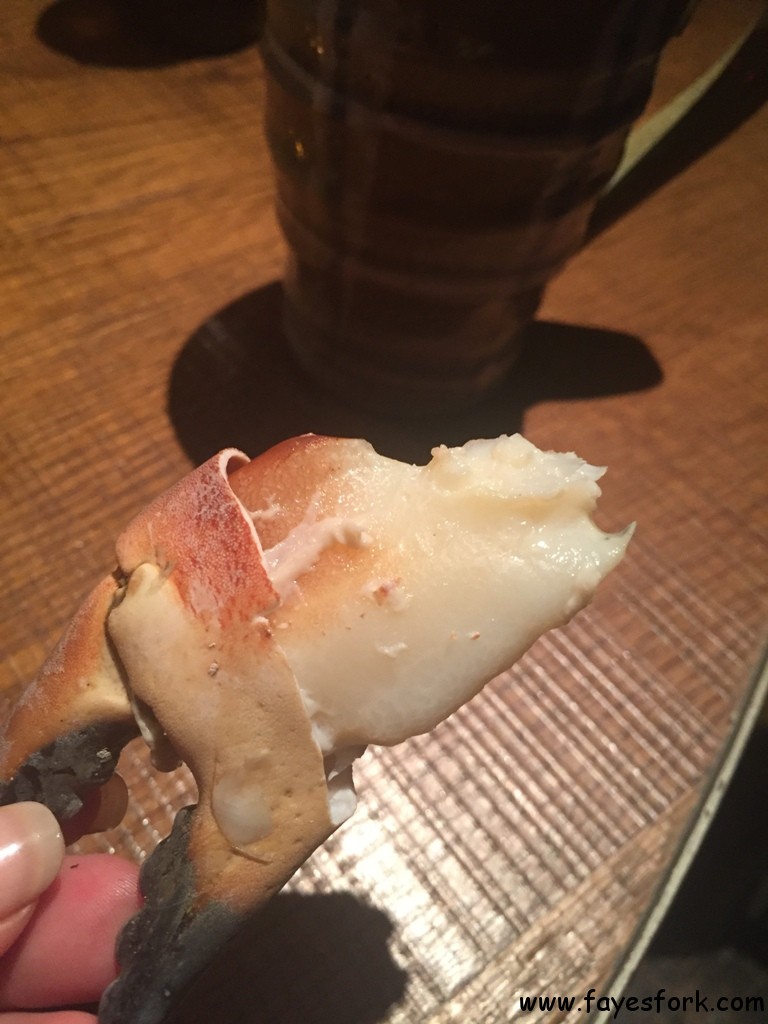 The legs were partially cracked so it made for easier eating. The crab tasted fresh and the crab claw was delicious.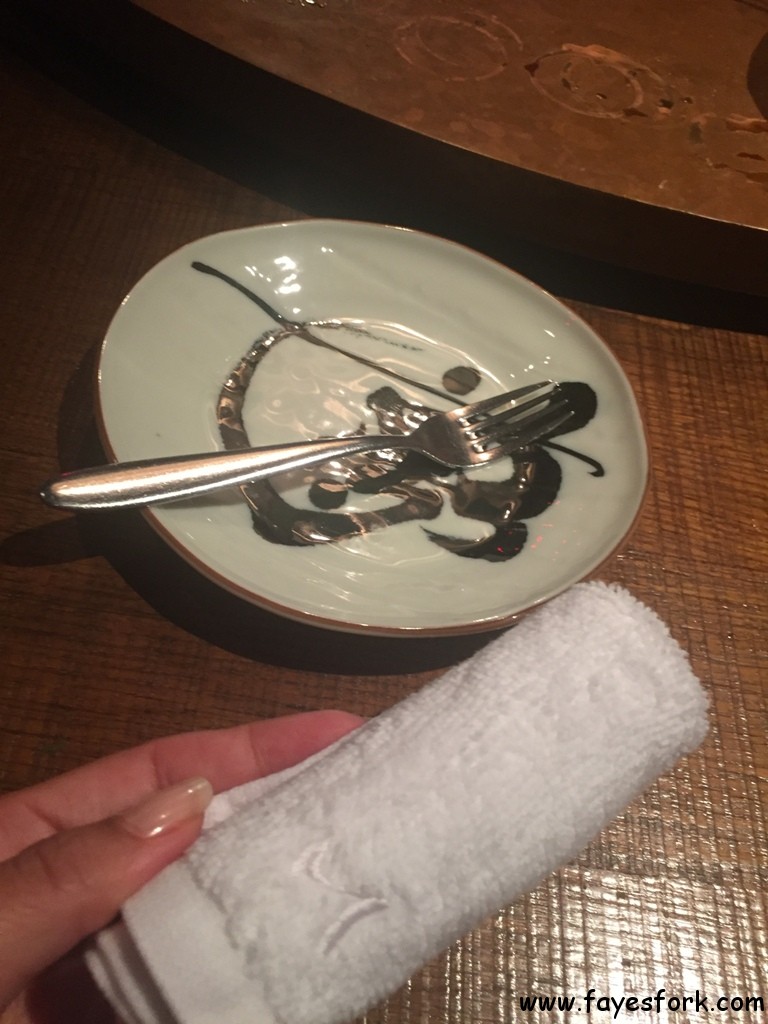 A warm towel after messy crab eating is always soothing.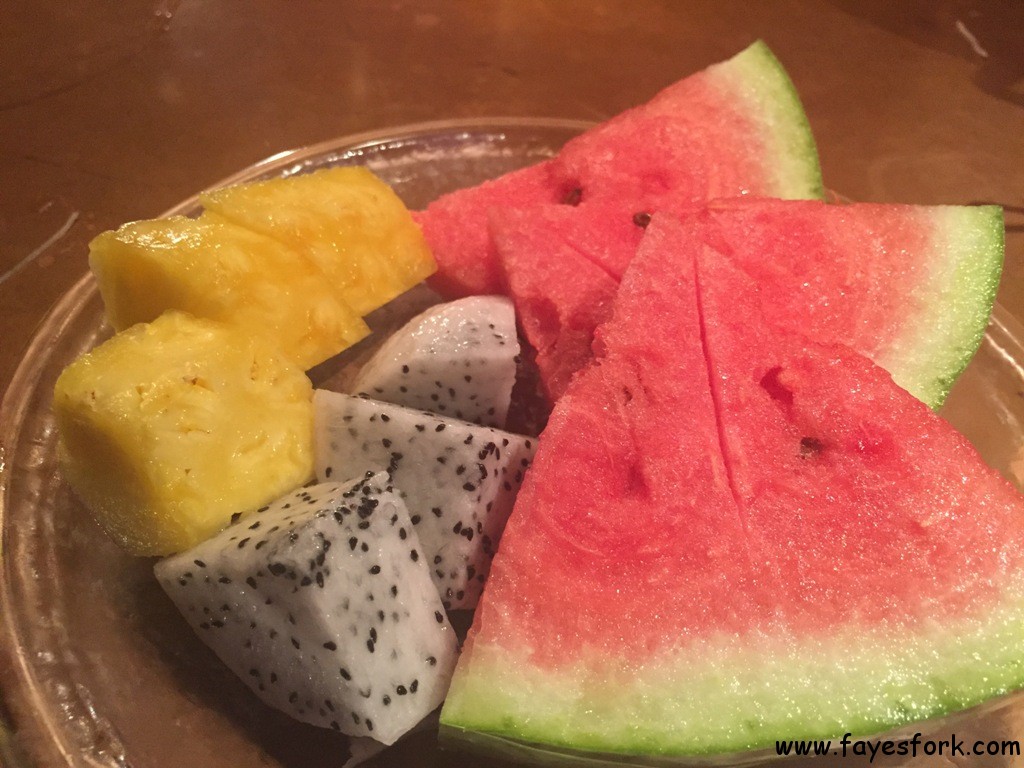 Every dinner seems to end with fresh fruit when you're in Taiwan. The plate had watermelon, dragon fruit, and pineapple.
Service was fine. The restaurant wasn't busy so it was a nicely paced lunch with minimal background noise. I was happy my mom picked Tresors de la Mer as it would have been madness eating at the restaurants inside Addiction Aquatic Development.
The total that meal was about $40 per person which wasn't too bad considering the amount of food and drinks we had.
NOTE: ** CASH ONLY **
It makes me shake my head that the restaurant is cash only just like the market.
Tresors de la Mer is a fancier restaurant inside this fish market but it's worth the experience if you want to splurge a bit.
Tresors de la Mer
2F, No.20, Alley, Lane 410, Minzhu East Road
????410?2?18?
Taipei, Taiwan
02-2508268