Ok. So this blog is on a xiao long bao kick at the moment. I've been swamped at work, fighting a new cold, and having brain hiccups for the past two weeks. I was so grateful for the rain the other night. There's something  magical about the beautiful sounding rain when you're tucked under the covers sneezing and sniffling. Ok, so getting back to the post…xiao long bao has been on my mind lately. Friend and I recently had to go up to LA so of course my mom was on the list of people we had to see. Friend and mom get a long quite well so she happily obliged when he asked if we could have xiao long bao for a late lunch. Din Tai Fung recently opened inside the Santa Anita mall in the City of Arcadia. It's a modern and sleek location.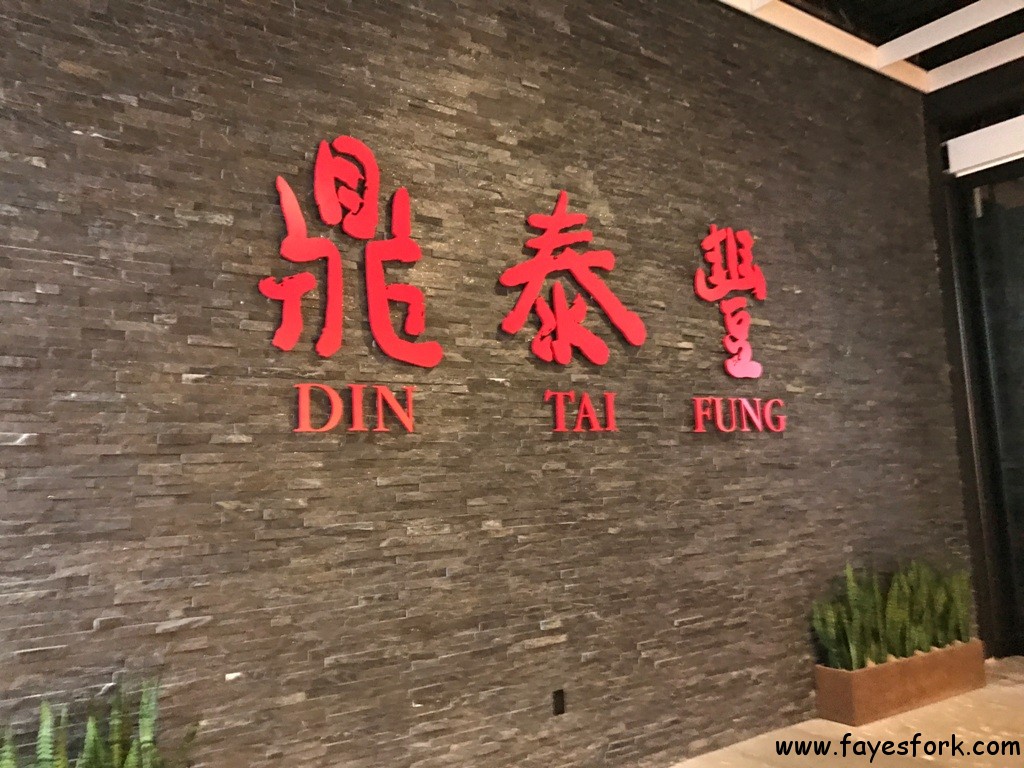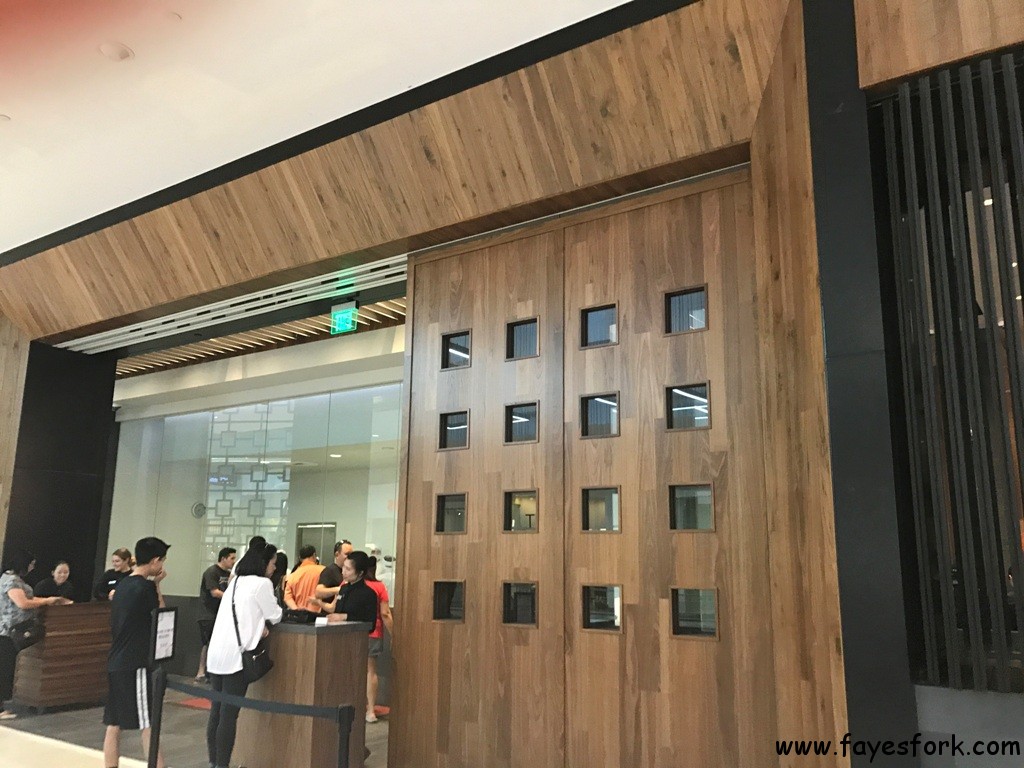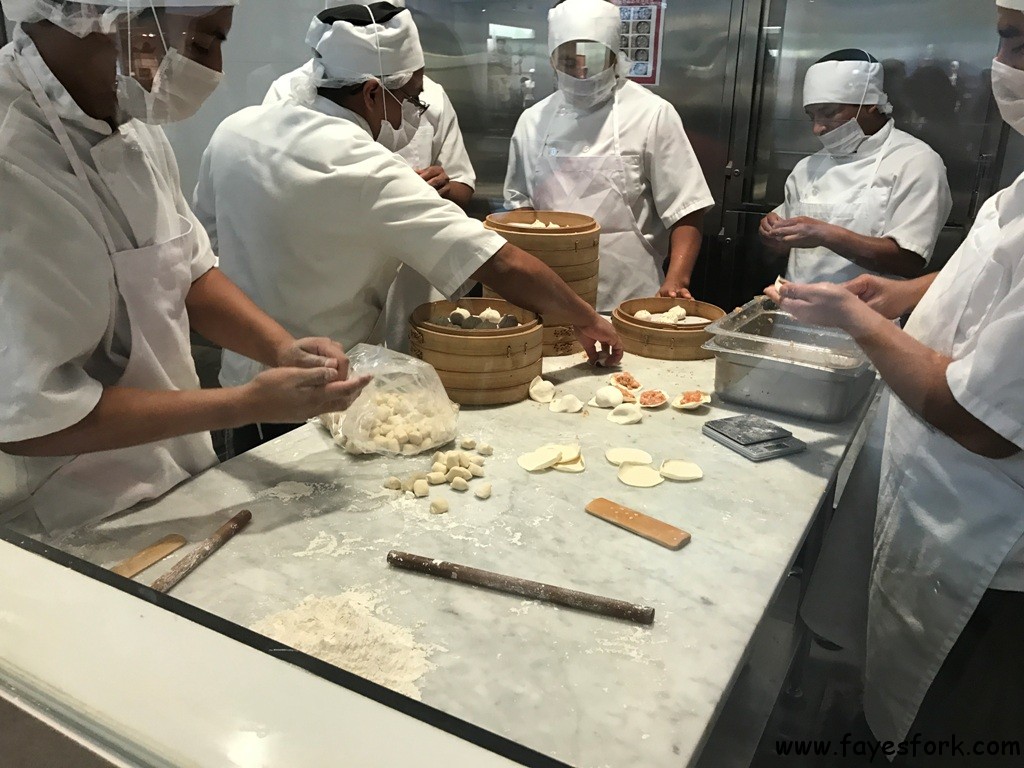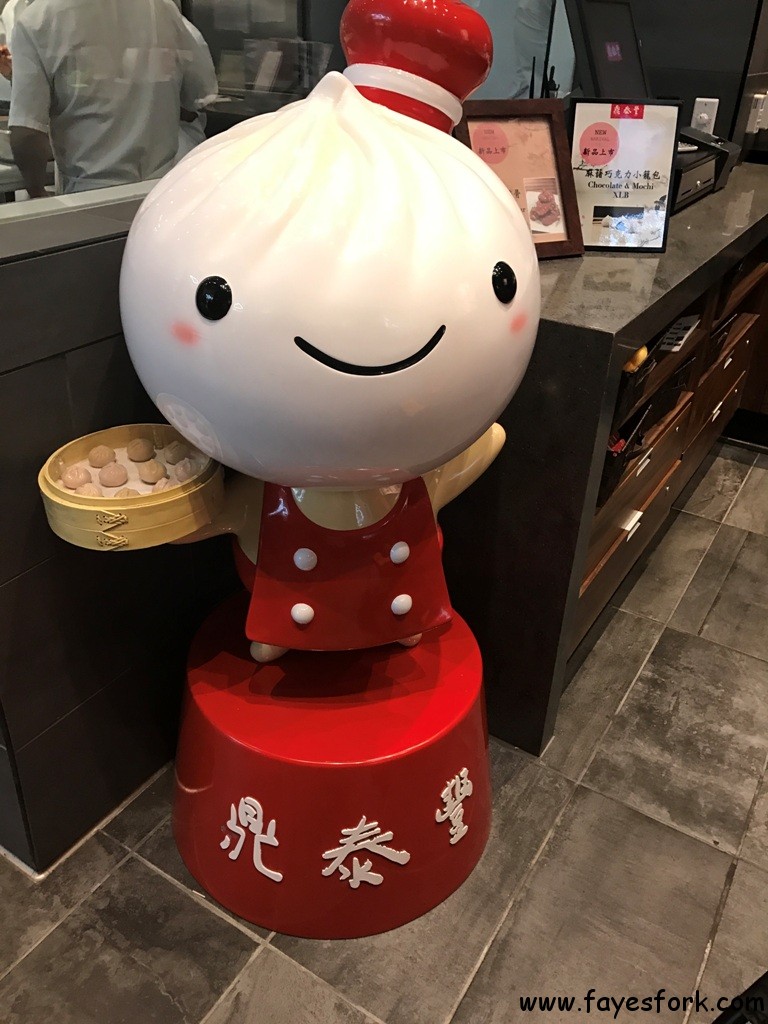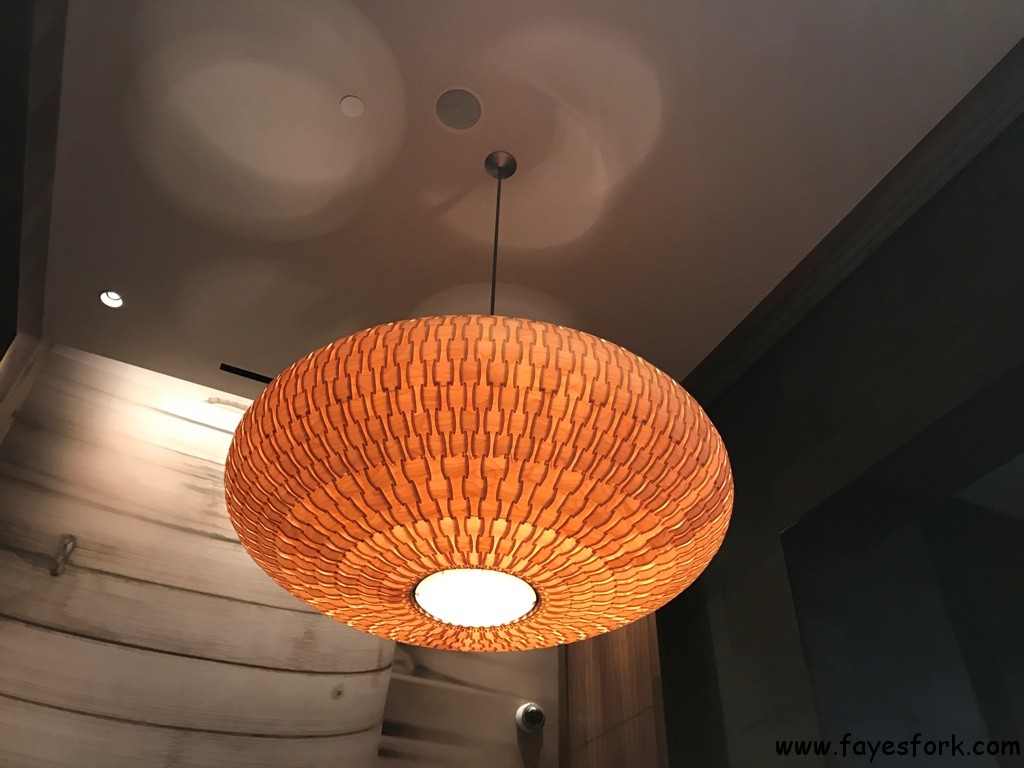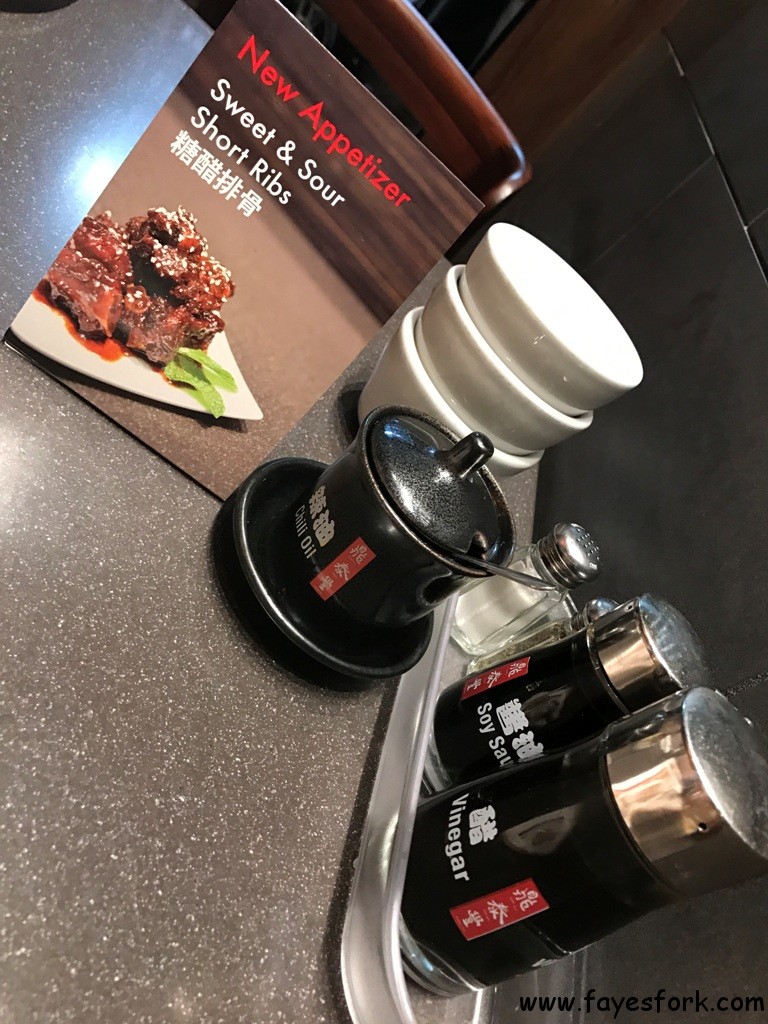 We were trying to catch a movie and thought it would be no problem eating in less than an hour. It took some time to order but once we did, the food came out really (and I mean REALLY) quickly.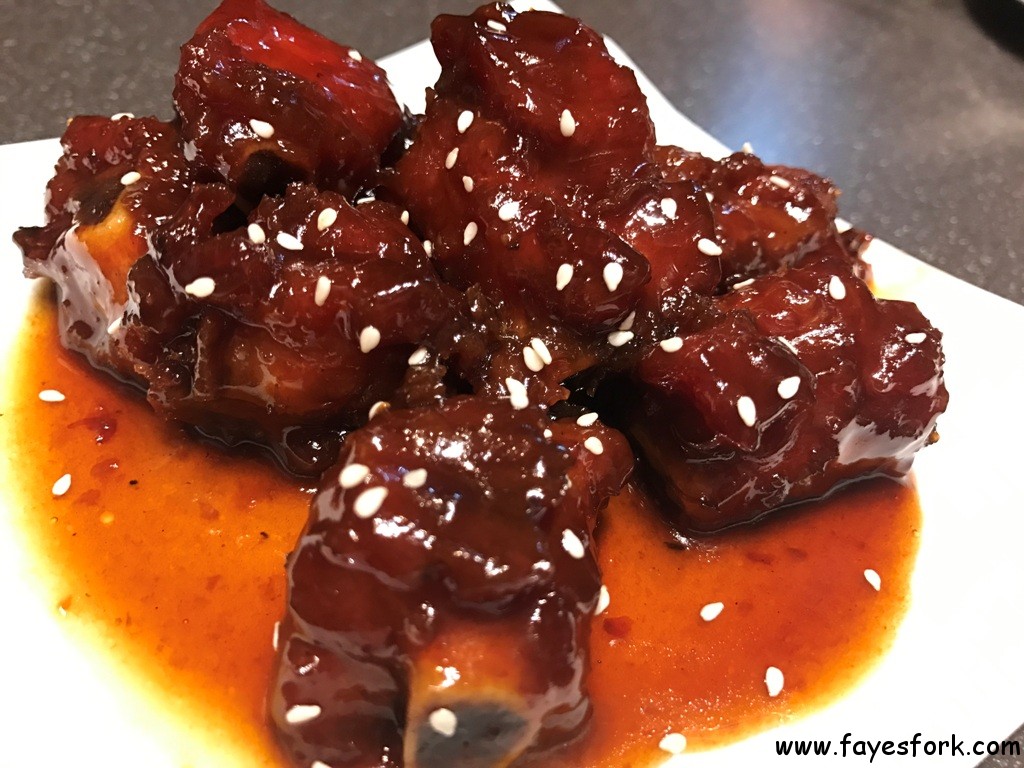 The spare ribs were decently tender and the sweet & sour sauce was nicely sticky. The ribs were warm but could have been better if served hot.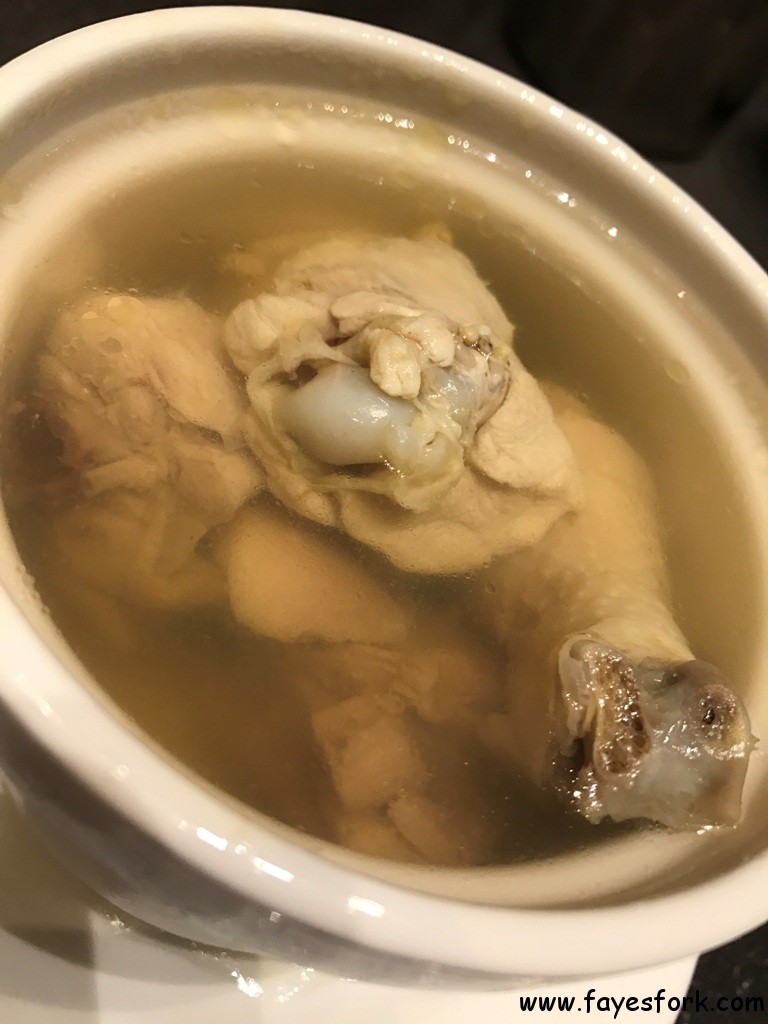 My mom loves the chicken soup here. She only consumes the broth and then gives table mates the meat.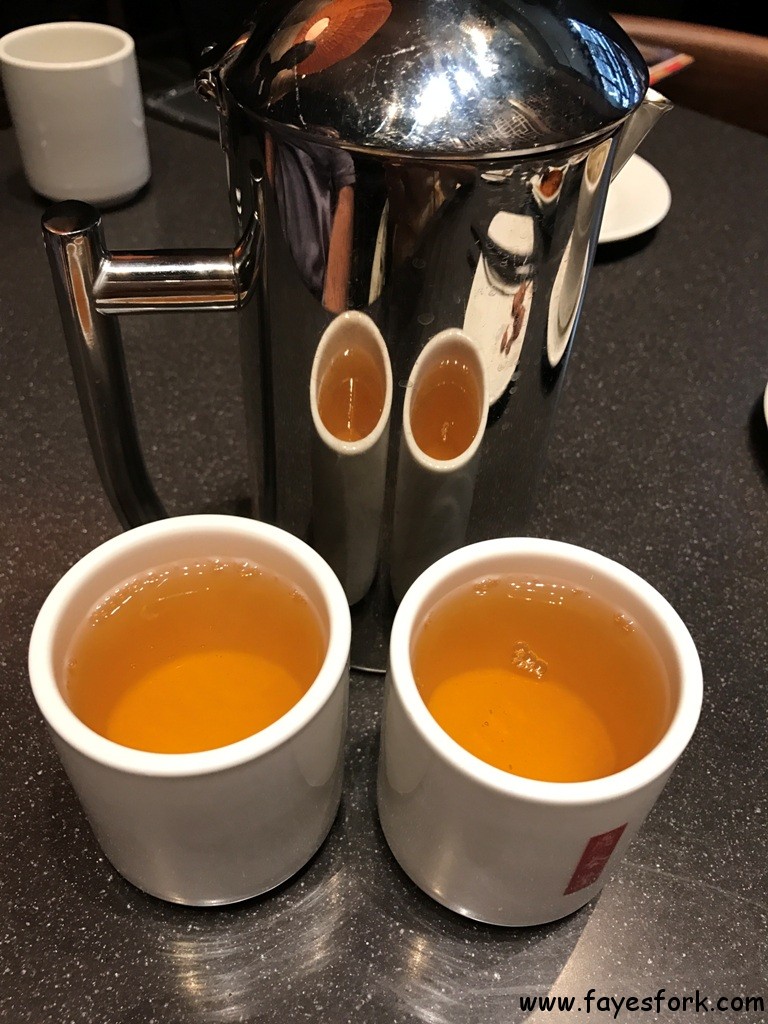 This was the frustrating part about the meal. The drinks came later even though the food started arriving. The tea is $3.50 per pot with unlimited hot water refills I believe.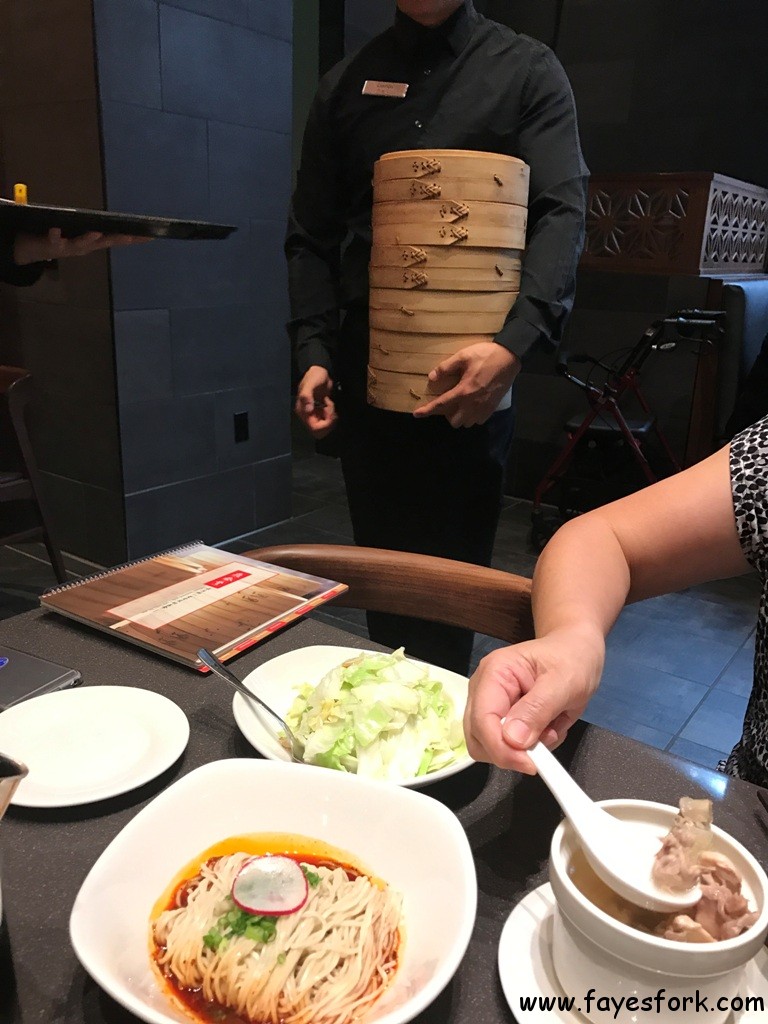 There's a guy that walks around with the xiao long bao trays. He takes the lid off the tray and reads the ticket receipt that's on top of the dumplings to determine which table it's supposed to go to.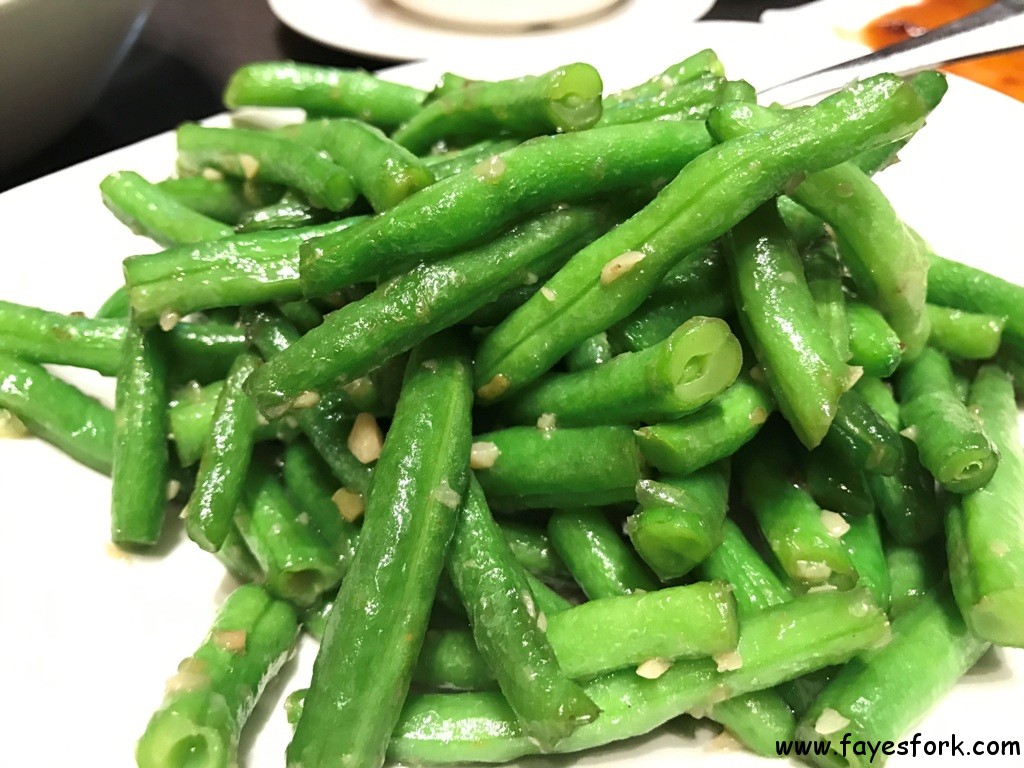 The sauteed green beans are perfection here at Din Tai Fung. The garlic is pungent and the beans are seasoned just right.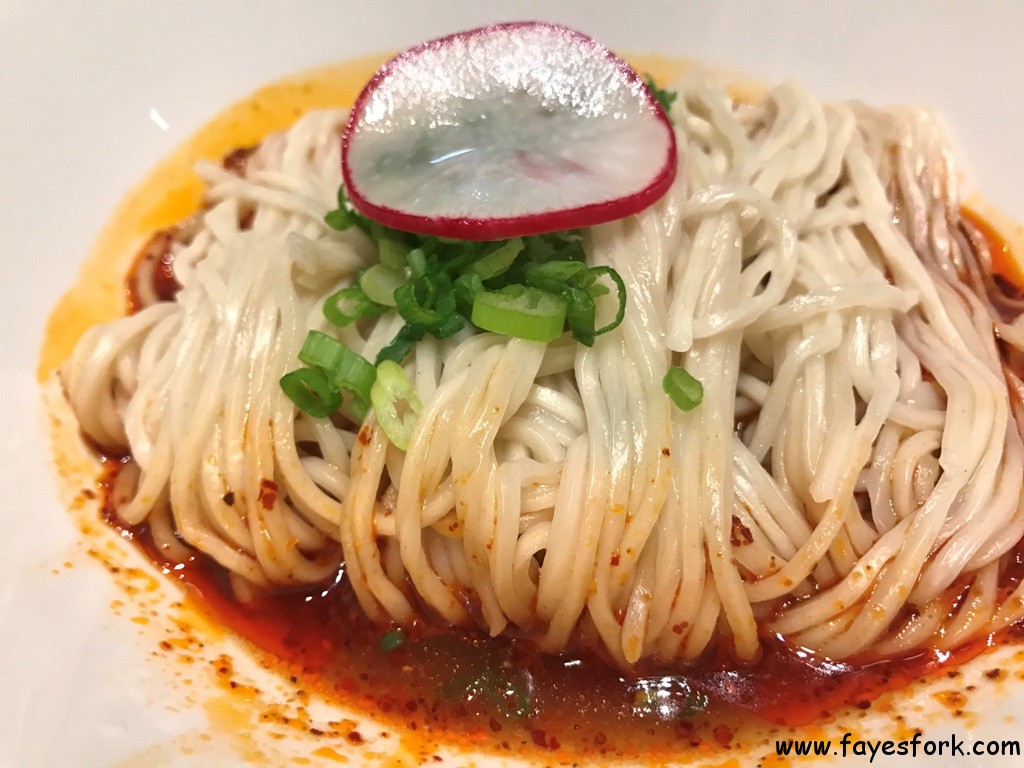 My mom was craving a noodle dish. I'm not sure if the noodle are made in house but she enjoyed this warm noodle dish. The sauce was savory but not very spicy.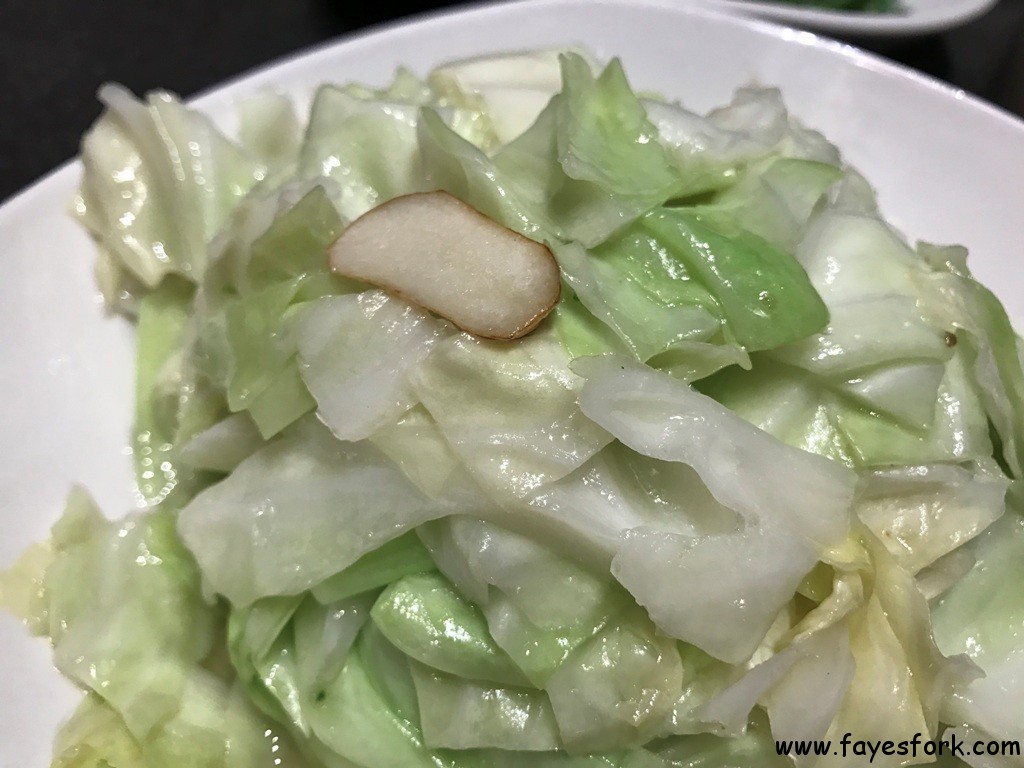 Again, they do such a nice job sauteing vegetables here. The Taiwanese cabbage was tender and so fresh.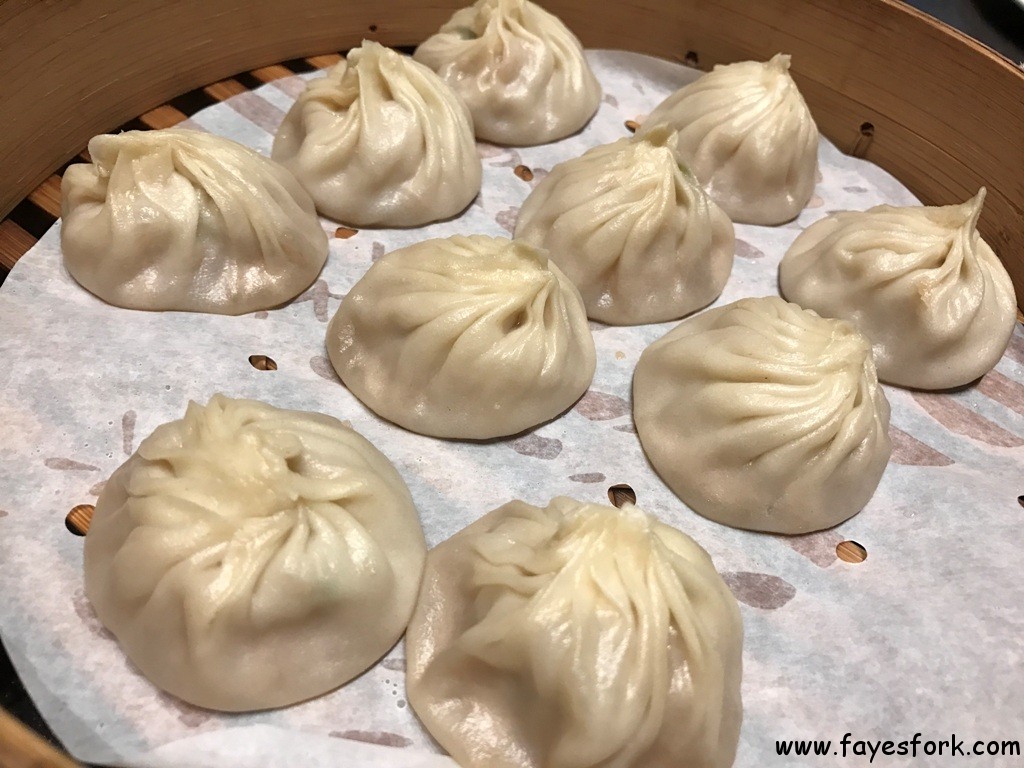 The xiao long baos arrived in the bamboo steam tray. There's ten soup dumplings per order.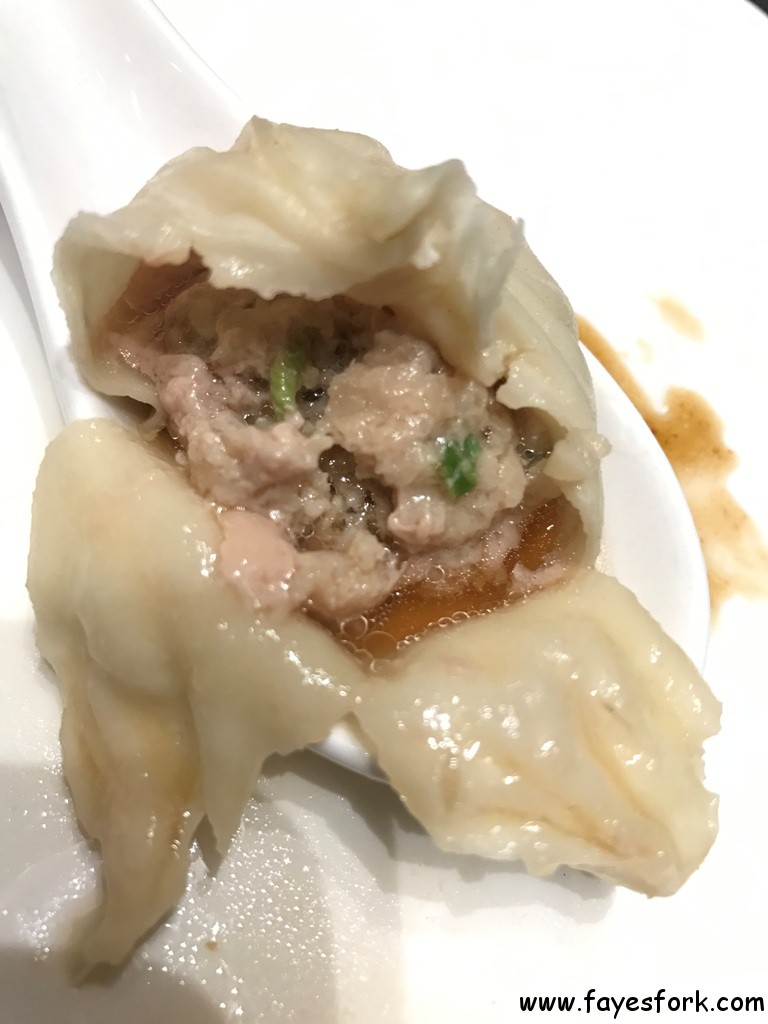 There was ample soup in the dumplings and none of the dumplings leaked.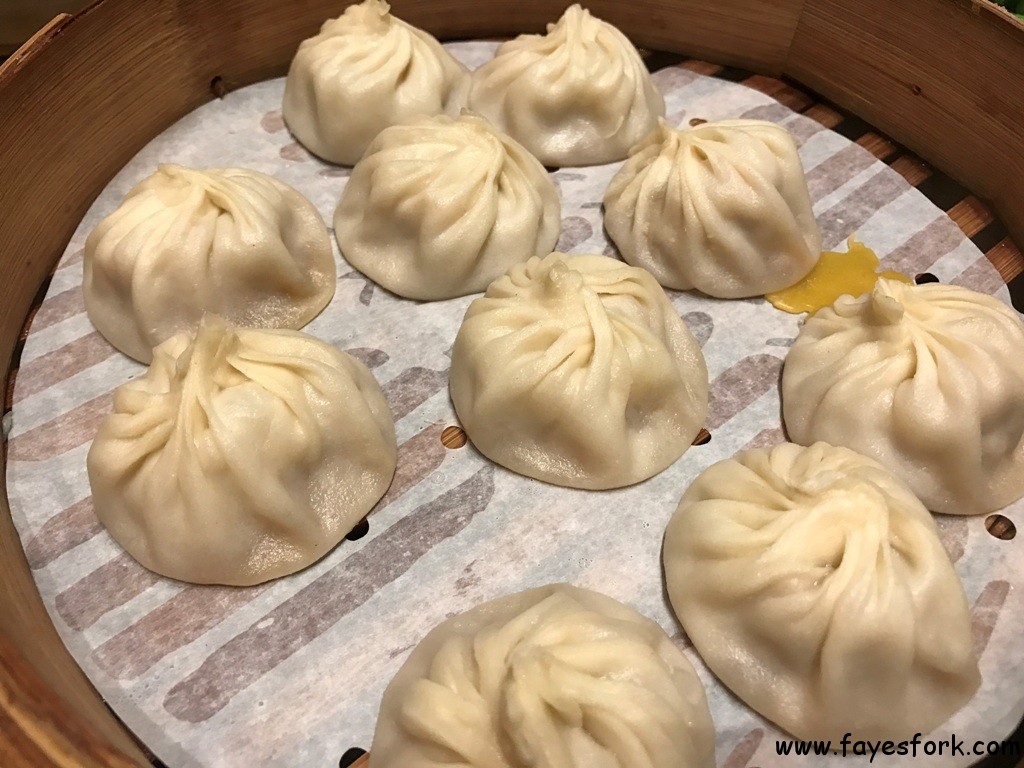 The pork crab version came out shortly after.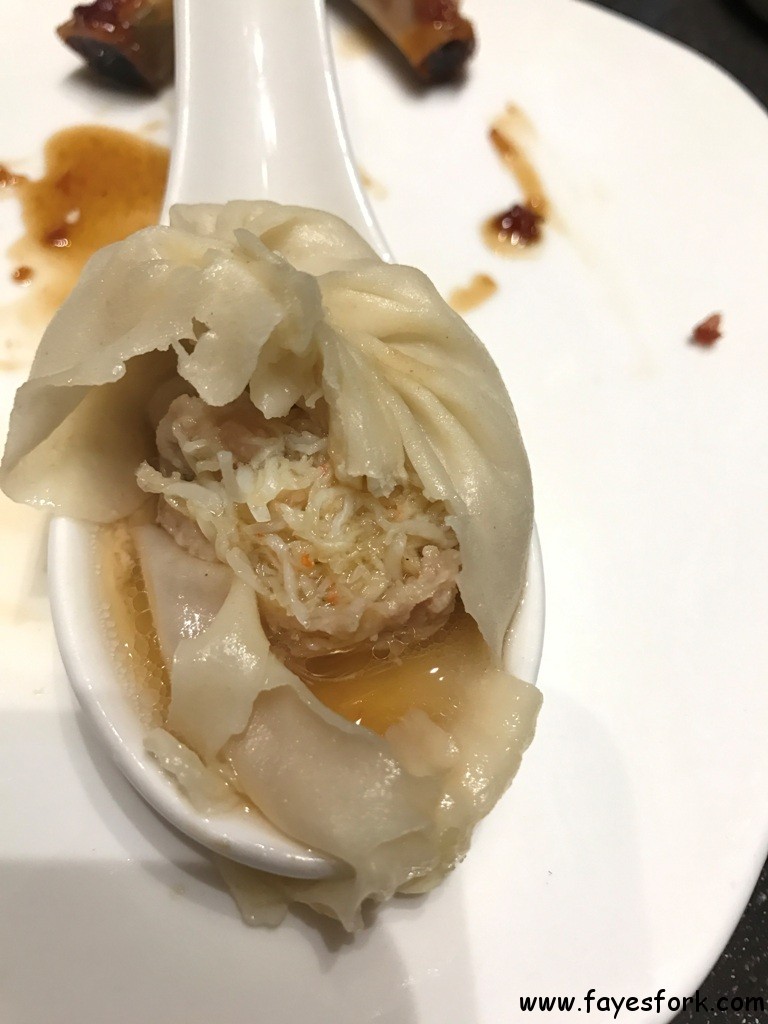 You could see and taste the crab in each xiao long bao. None of these xiao long bao leaked either.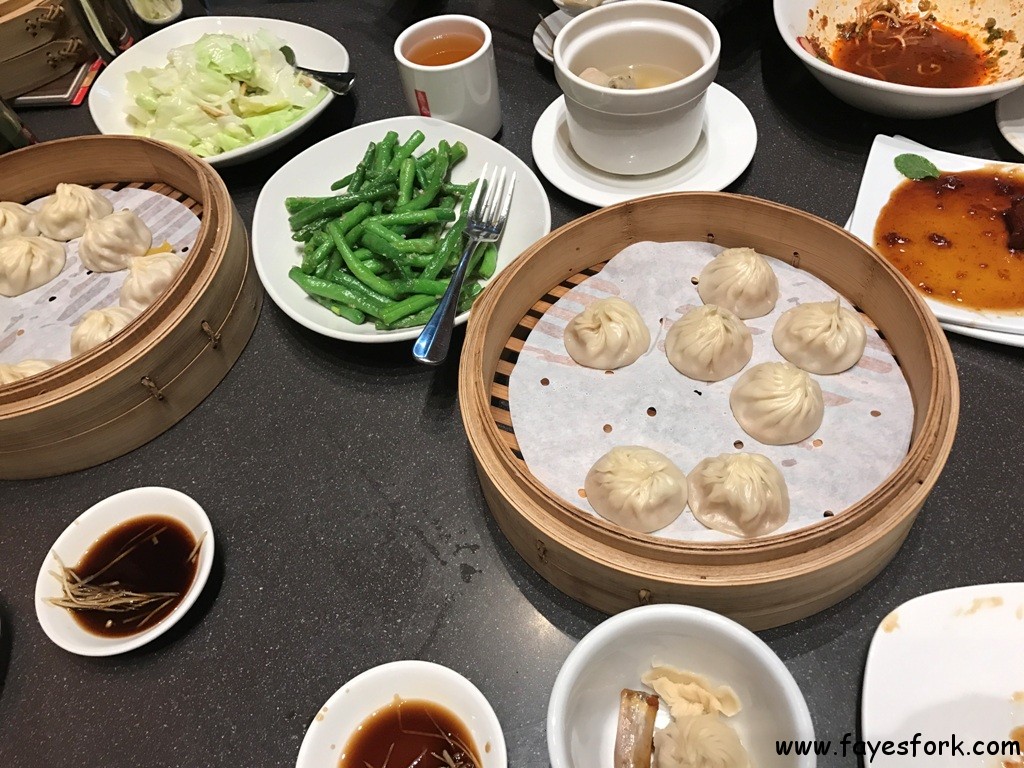 This was our table thus far. I think this was about 15 minutes after we ordered.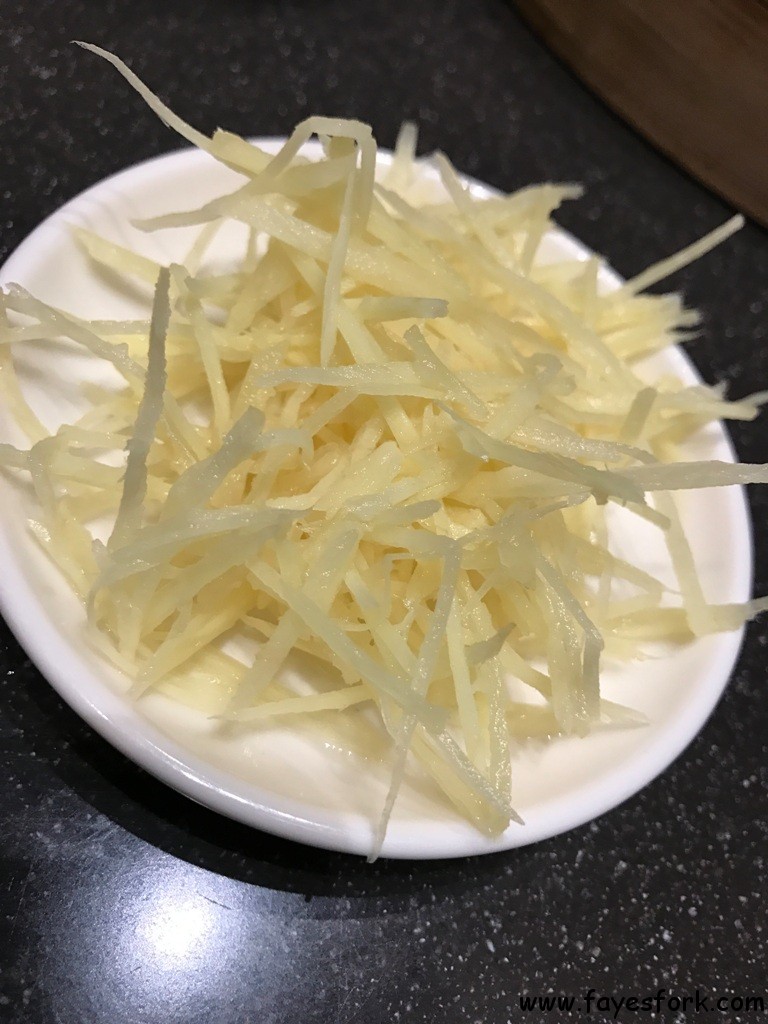 They forgot to bring fresh ginger with the xiao long bao so this is when we received it.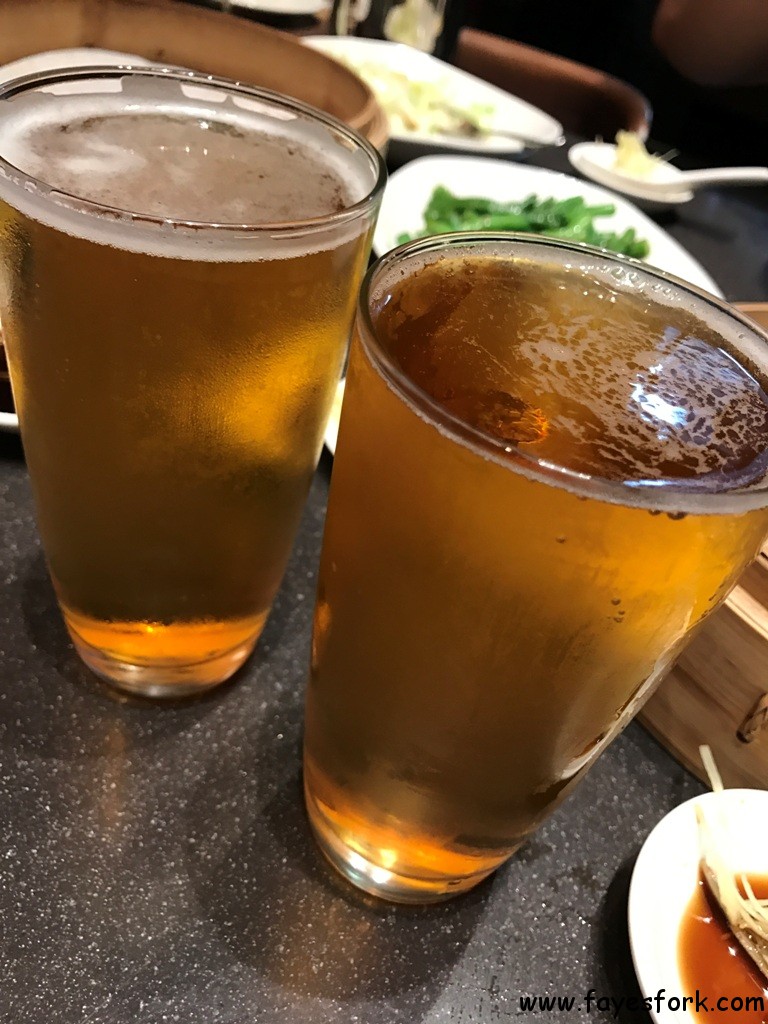 And this is when we received our beers that were placed way earlier. They do have draft beers here but the servers seem unaware of all the selections.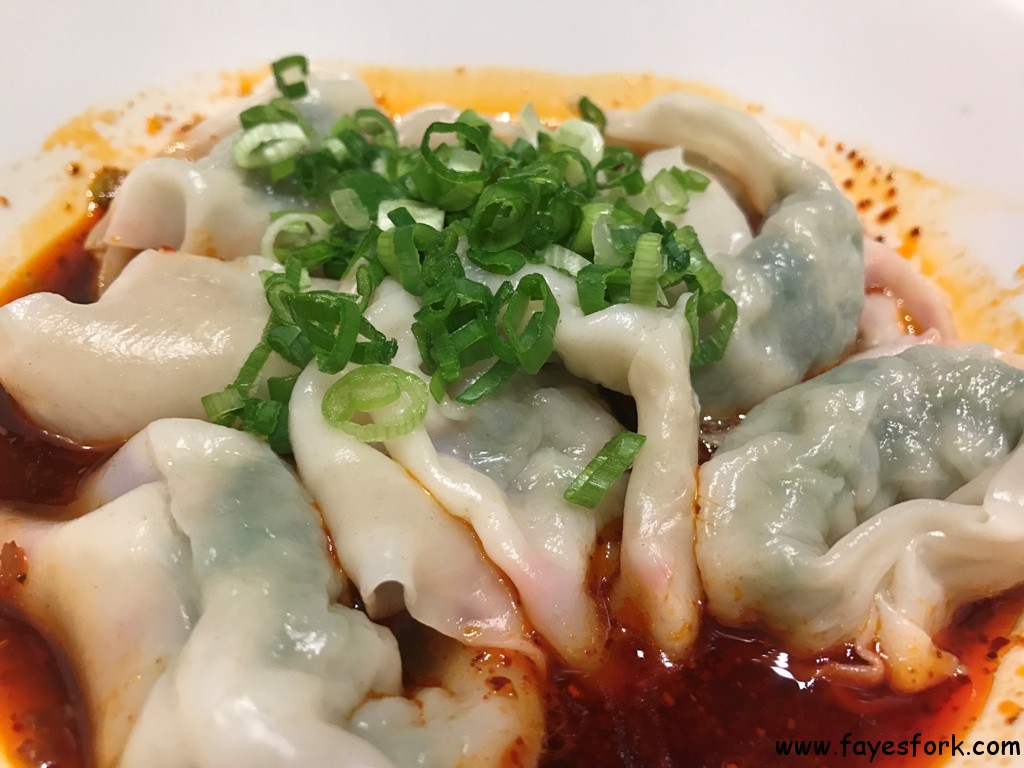 I had been eyeing these spicy wontons for some years now. I was more intrigued with the spicy sauce than anything.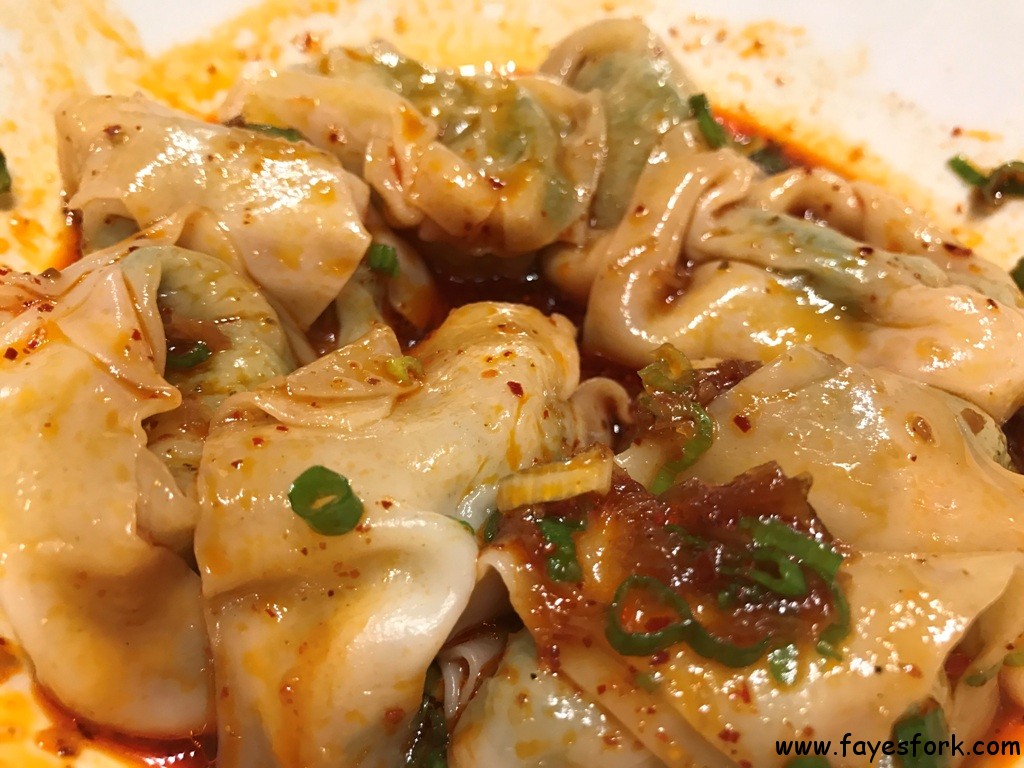 Here are the wontons after you combine the sauce. The sauce was probably room temperature before the hot wontons warmed up the sauce. It was probably the same sauce as the previous noodle dish. The wontons had a decent amount of filling to them but it was the oily spicy sauce that made this dish.
Imagine a xiao long bao with a crowning shrimp on top. The wrapper is much thicker with the shao mai.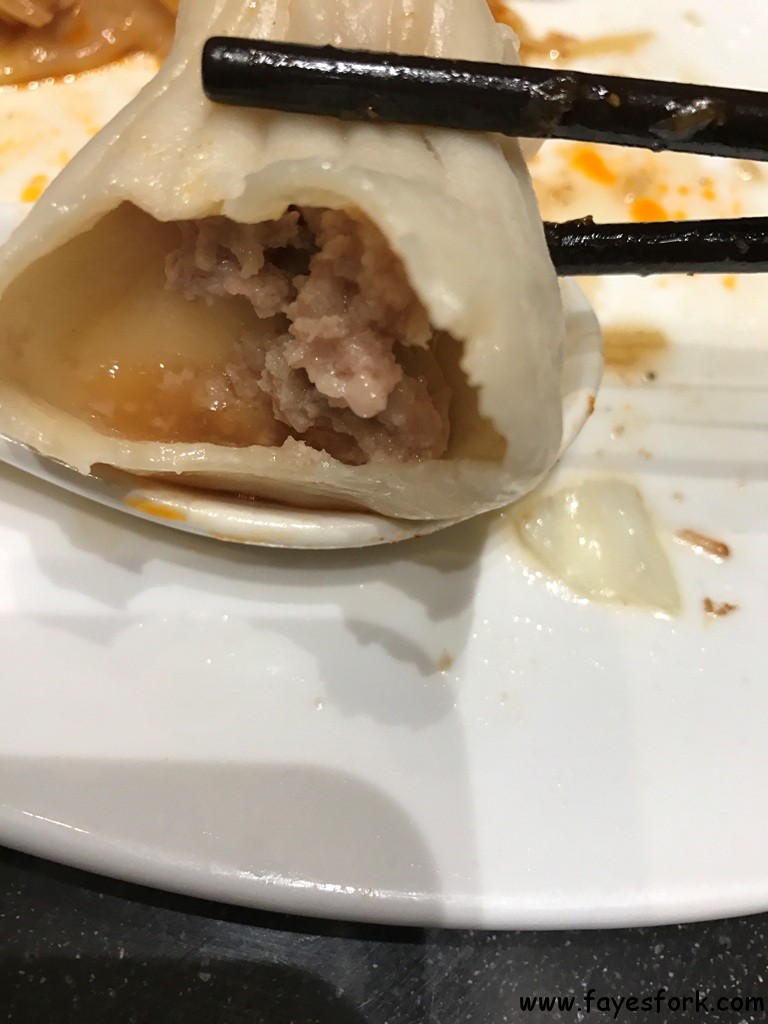 There is some soup in these dumplings!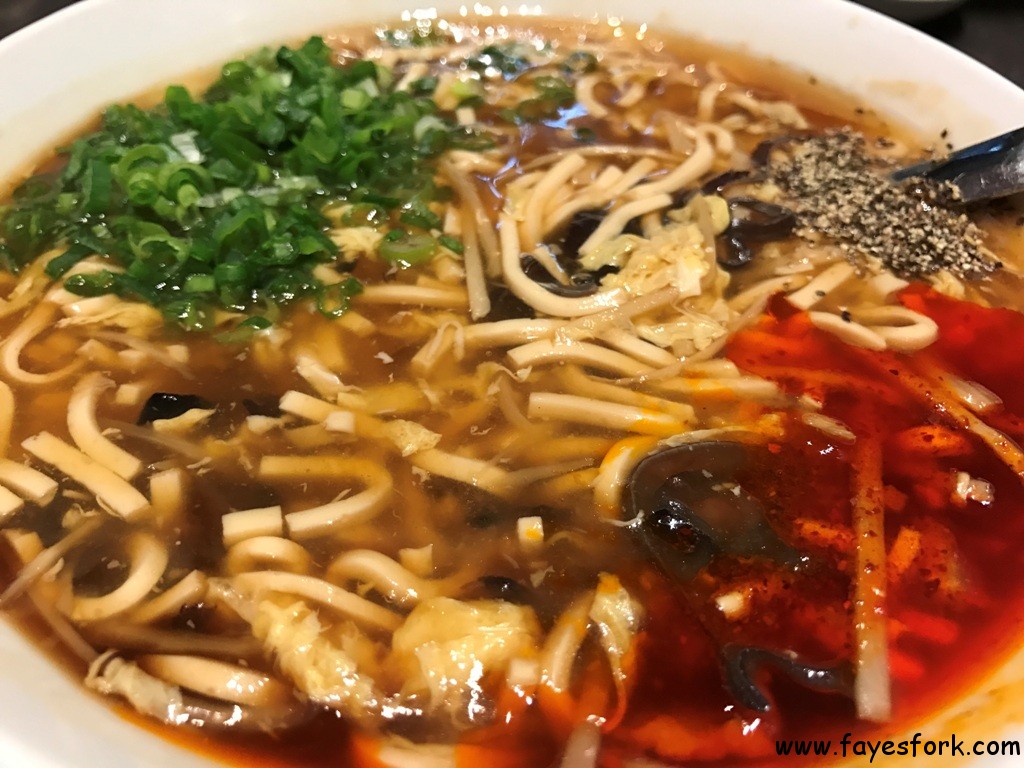 Look at the AMAZING colors of this soup. My mom commented how the green onions, black pepper, and chili oil all had it's own spot on top of the soup.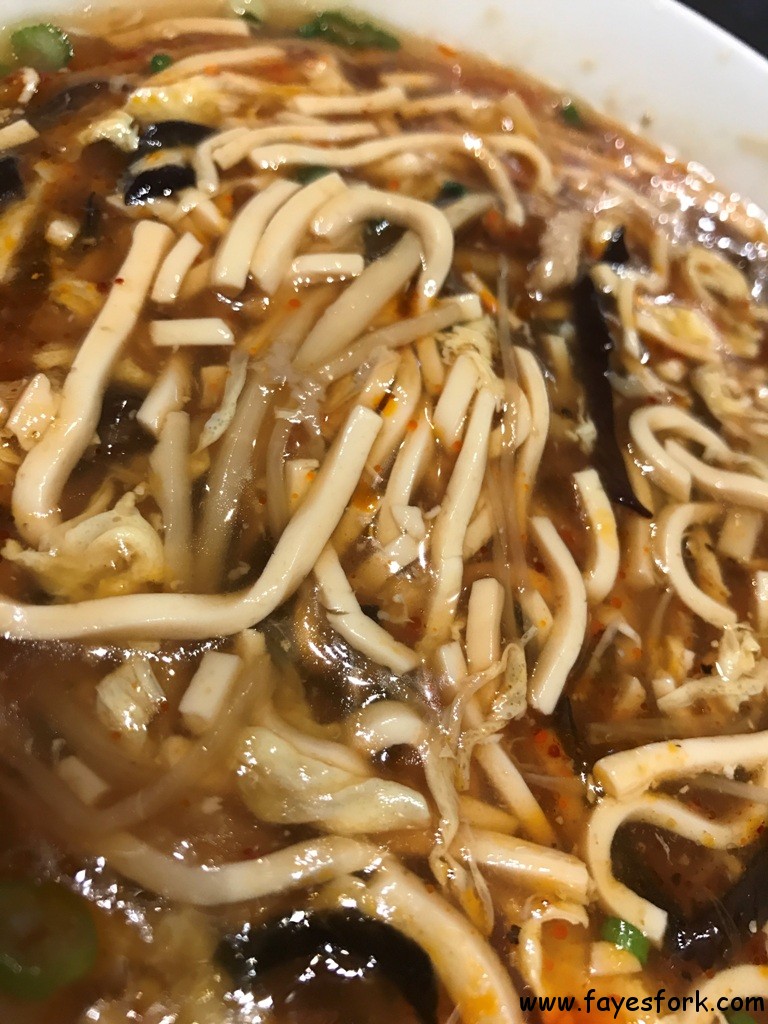 It was a hearty soup with very little broth. There were tons of long tofu, fungus, and egg.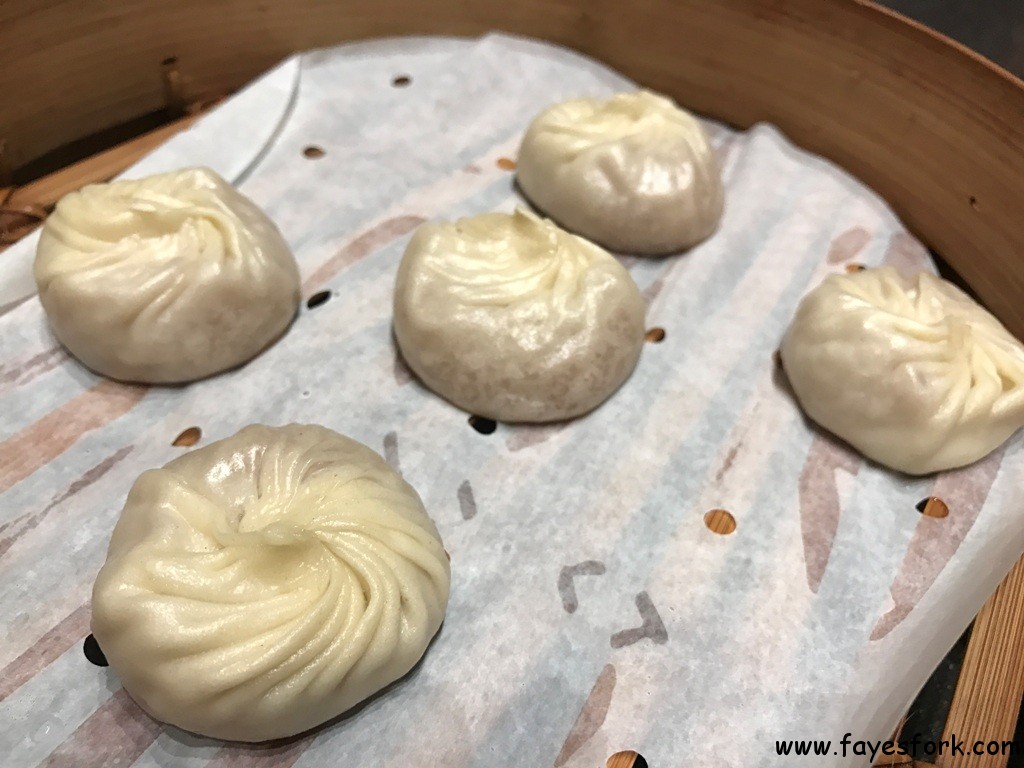 My mom ordered 1/2 of the taro xiao long baos. They're so tiny and adorable.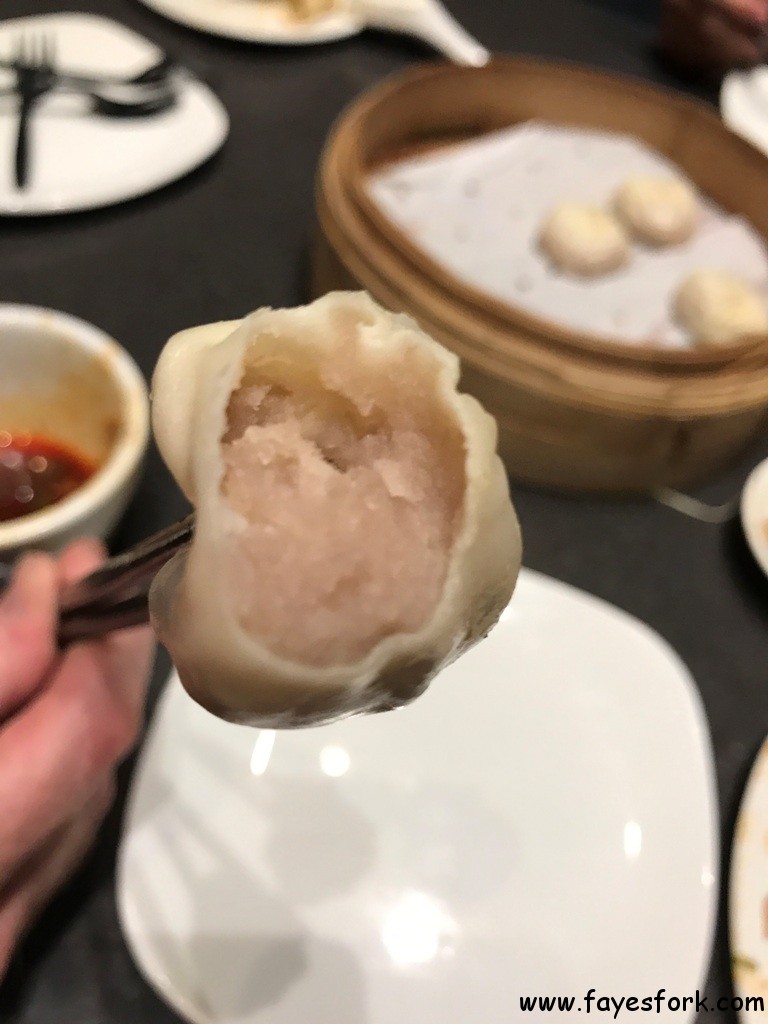 I'm not a taro fan but my mom is. She enjoyed these plump taro xiao long baos.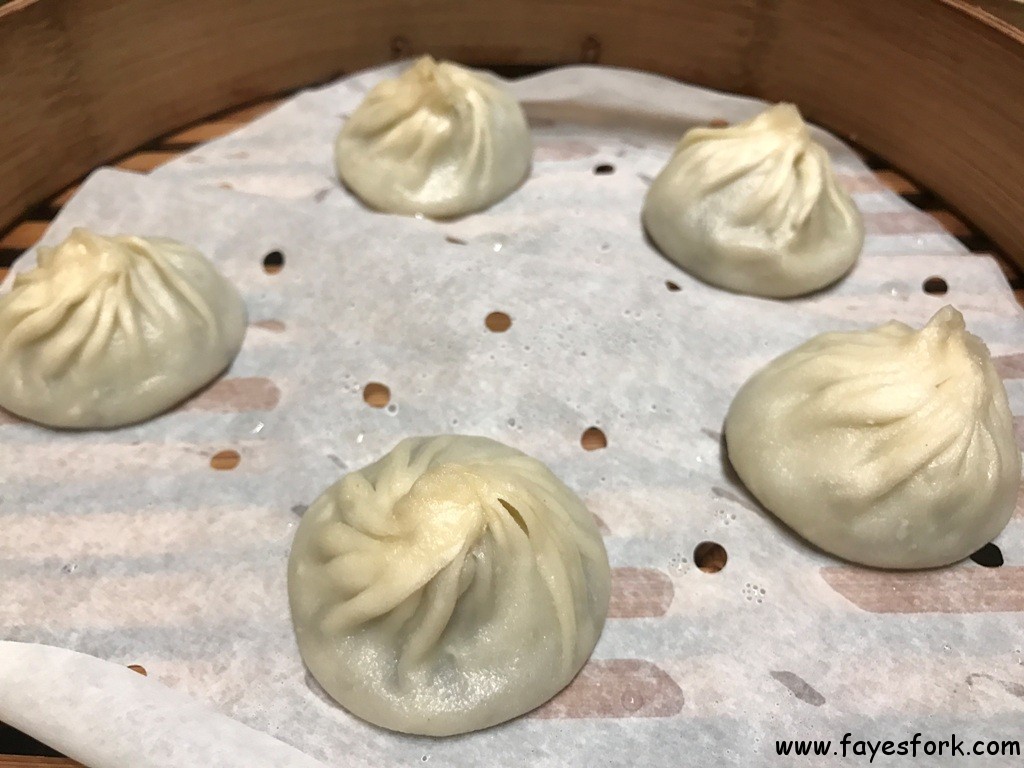 Yes. You read right. CHOCOLATE xiao long bao. Friend rarely speaks up when it comes to precise dishes he wants to eat but he asked when it came to these seasonal xiao long baos. There are only 5 per order.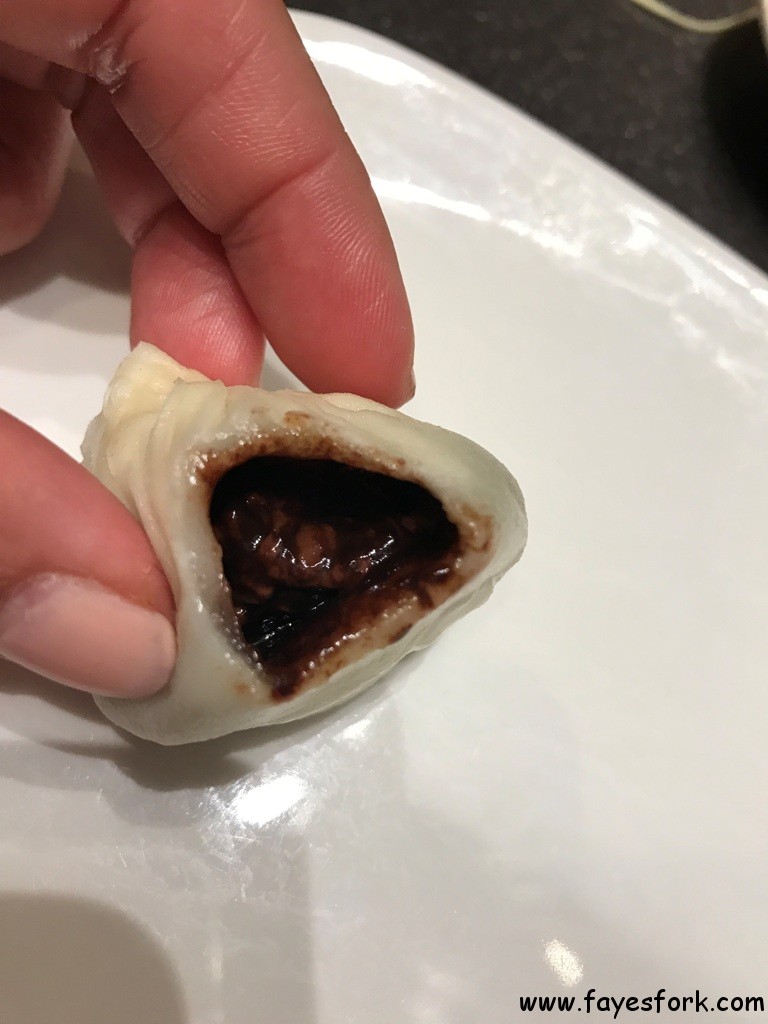 And you know what. They were AWESOME. The molten semi sweet chocolate was paired with mochi inside the xiao long bao. The mochi seemed to encapsulate the hot chocolate. It produced the funniest taste sensation: a soft wrapper, a sticky chewy mochi layer, and then soft hot chocolate. Soft/chewy/liquidy.
Service was better towards the end. The restaurant was busy but not terribly so. We ate an insane amount of food for just three people but I couldn't think of any better way to spend time with family. This location is convenient as it's in a mall so you can pass the wait time visiting shops/the food court/etc. Parking was horrendous that weekend but my mom said that was to be expected. I hope to re visit this location during the holidays as this mall has quite a bit of stores and restaurants to explore.
DIN TAI FUNG (Arcadia Mall)
400 S. Baldwin Avenue
Arcadia, CA 91007
Tel: (626) 446-8588
Mon – Fri: 11AM – 09:30 PM
Saturday: 10:00 AM – 09:30 PM
Sunday: 10:00 AM – 09:00 PM
Rekindling can mean many things. Friendships and relationships all have their due courses in my opinion. It's beyond my understanding what each person goes through when they re kindle something that was lost or gone.
So, leave it to Lifu to illustrate what it feels like to re kindle such a freindship/feeling:
These two are ridiculous. But shouldn't most of our friendships/relationships be.  It does surprise me a bit how affectionate (or is it needy) Lifu can be.
It's hard to believe Thanksgiving is right around the corner. Happy Tuesday all –