I've been wanting to re visit the Karl Strauss Brunch for a few months now. My mom took me and Cdj in 2013 and we had an ok time. The all you can eat brunch comes with endless mimosas; a pint of beer; OR a flight of beer. You can't choose all three but one could dream right. The brunch is only offered at the Sorrento Valley location which is fine as this location has the koi ponds and Japanese garden. We nabbed the earliest Sunday reservation at 9:45a. The cost is $26.95 per person. There's a two hour limit where you can enjoy the brunch. There was also live music the morning we visited (it started late though around 11:15a). The Karl Strauss Brunch is offered every Sunday from 9:45a-2:00p.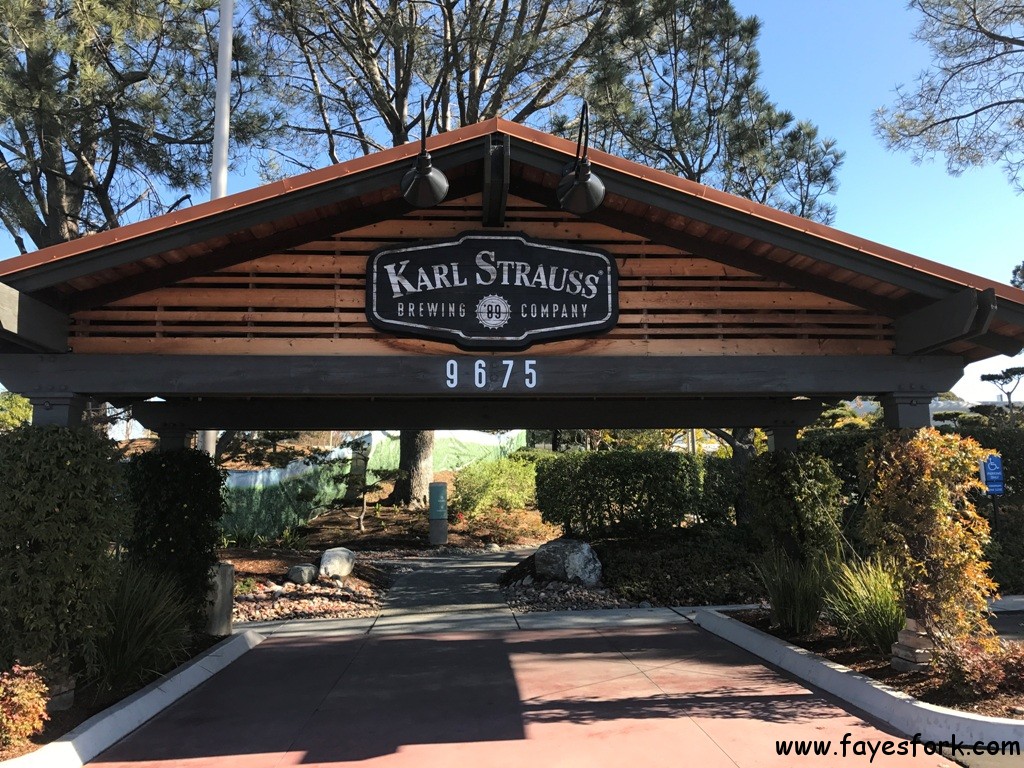 My last visit here for a lunch was in 2015 which you can read about here. Parking was much easier to find on a Sunday morning than a midweek lunch here at Karl Strauss Sorrento Valley.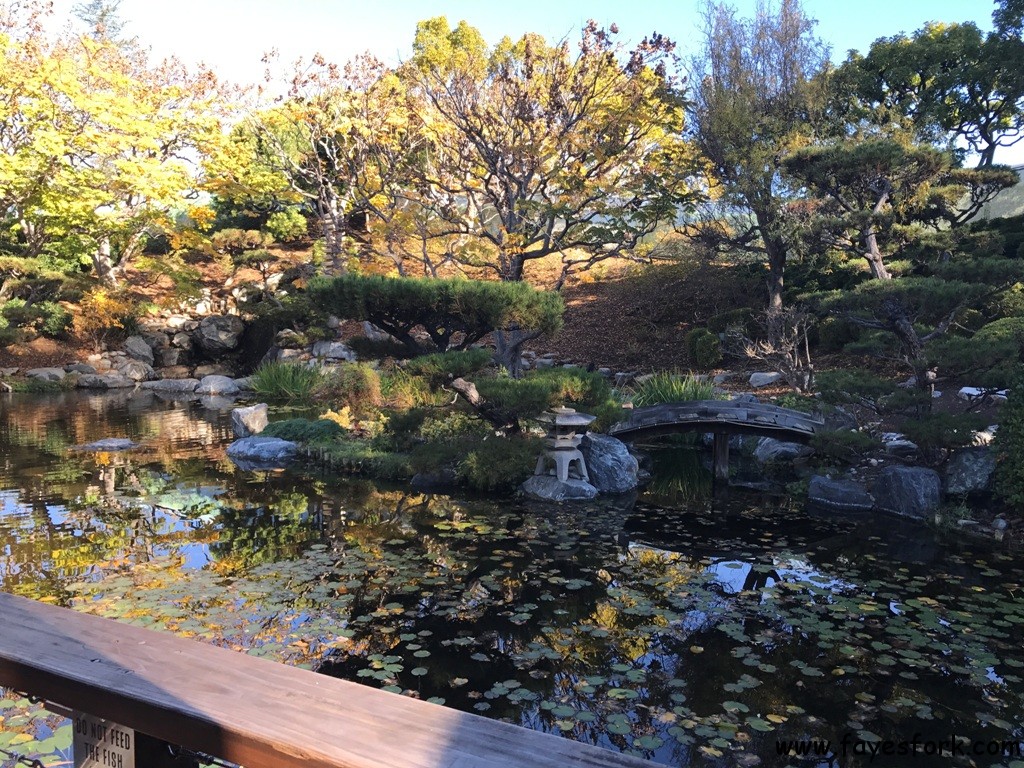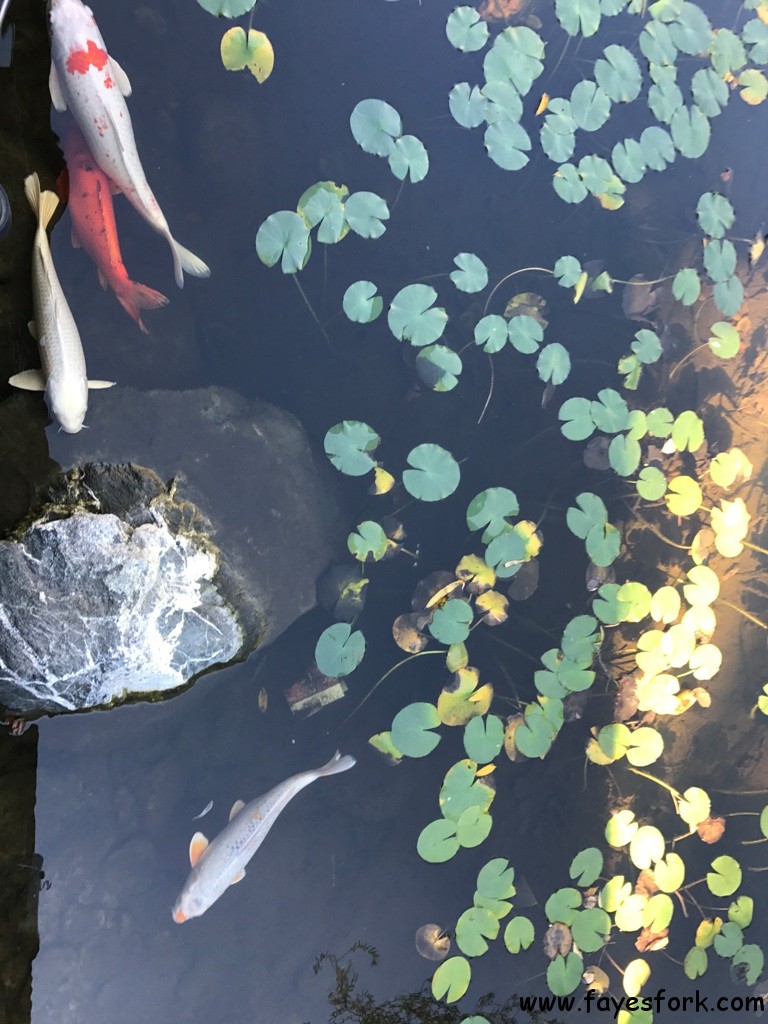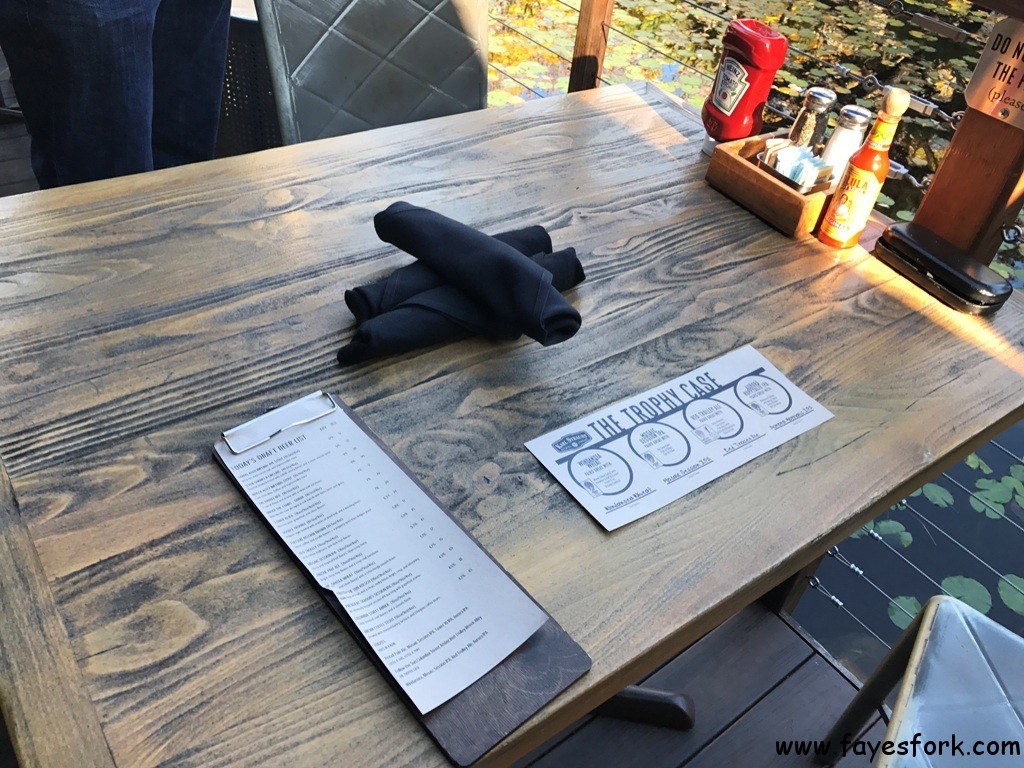 I called only a few days ahead of time to get a brunch reservation. Jose, the nice staff member that took the reservation, said he would mark down a nice patio table for us. And sure enough, we were seated in this beautiful patio section with views of the pond as well as the musician playing (right by that bridge in the middle of the water).
Here are photos of the Karl Strauss Brunch I took that day: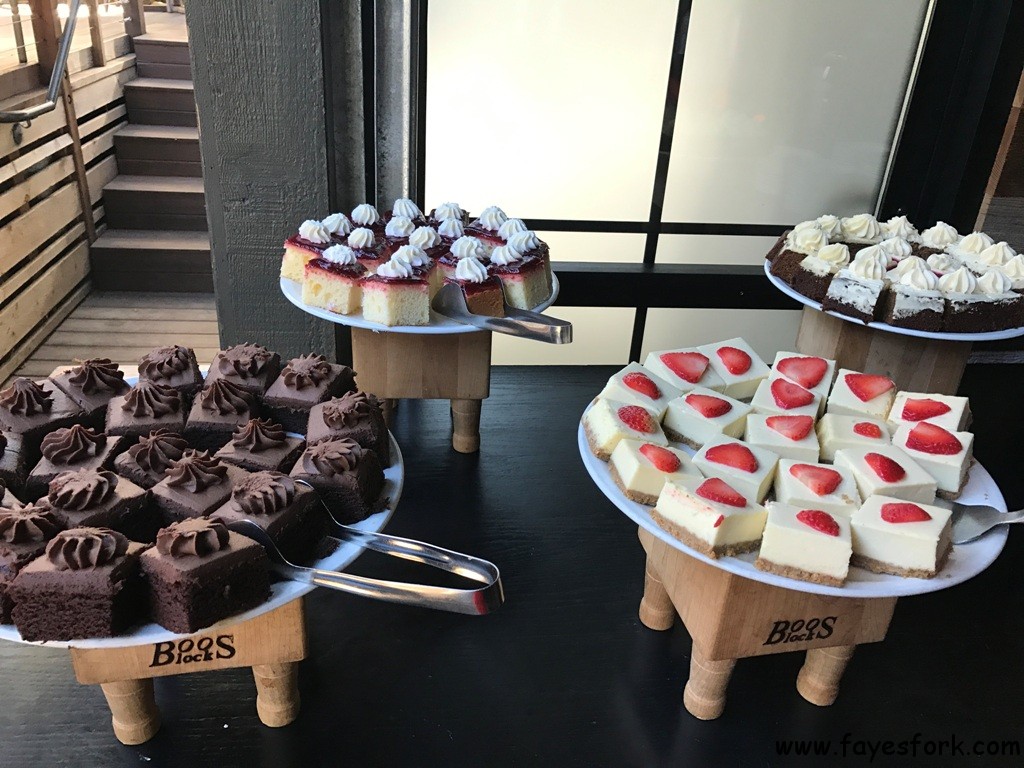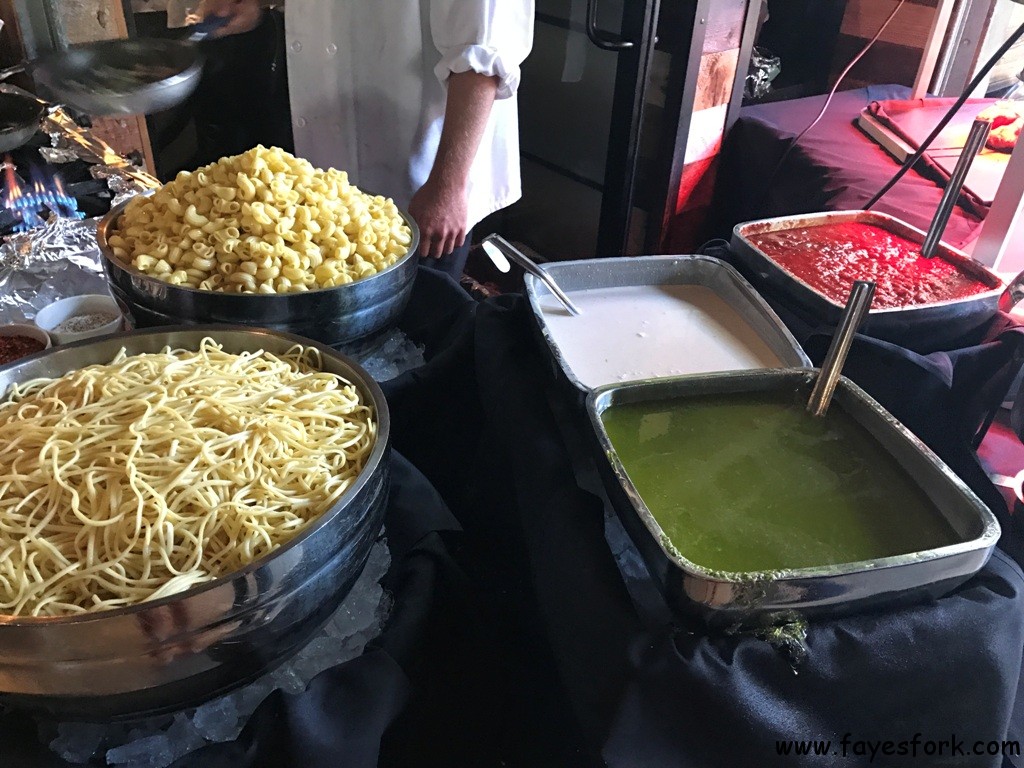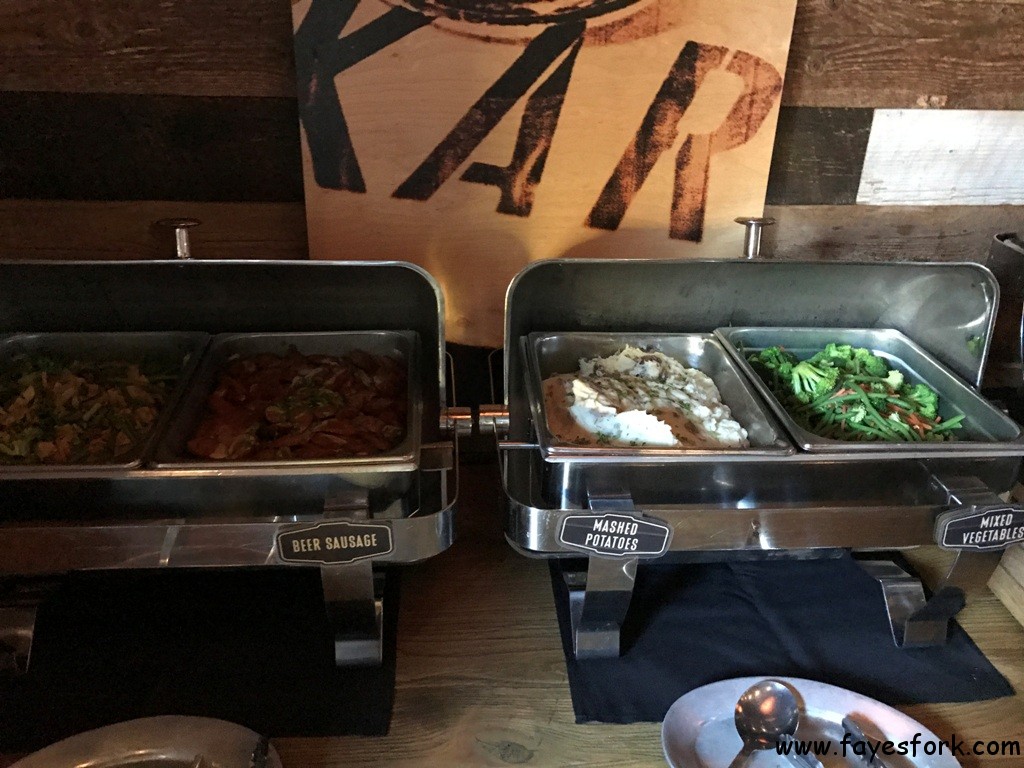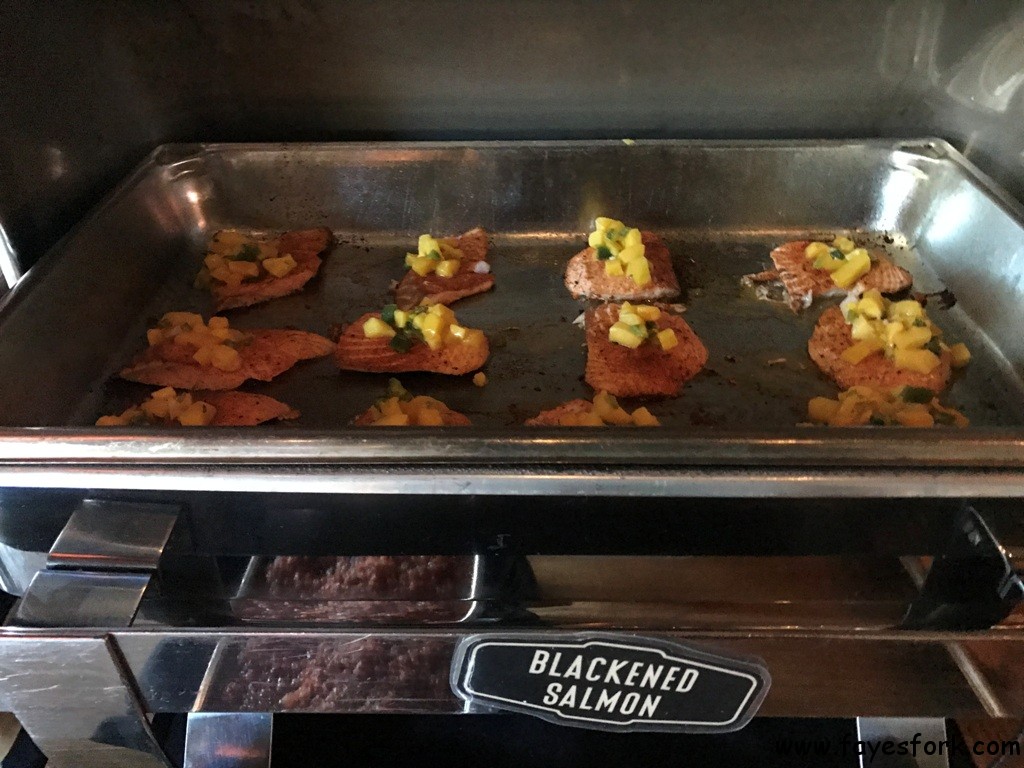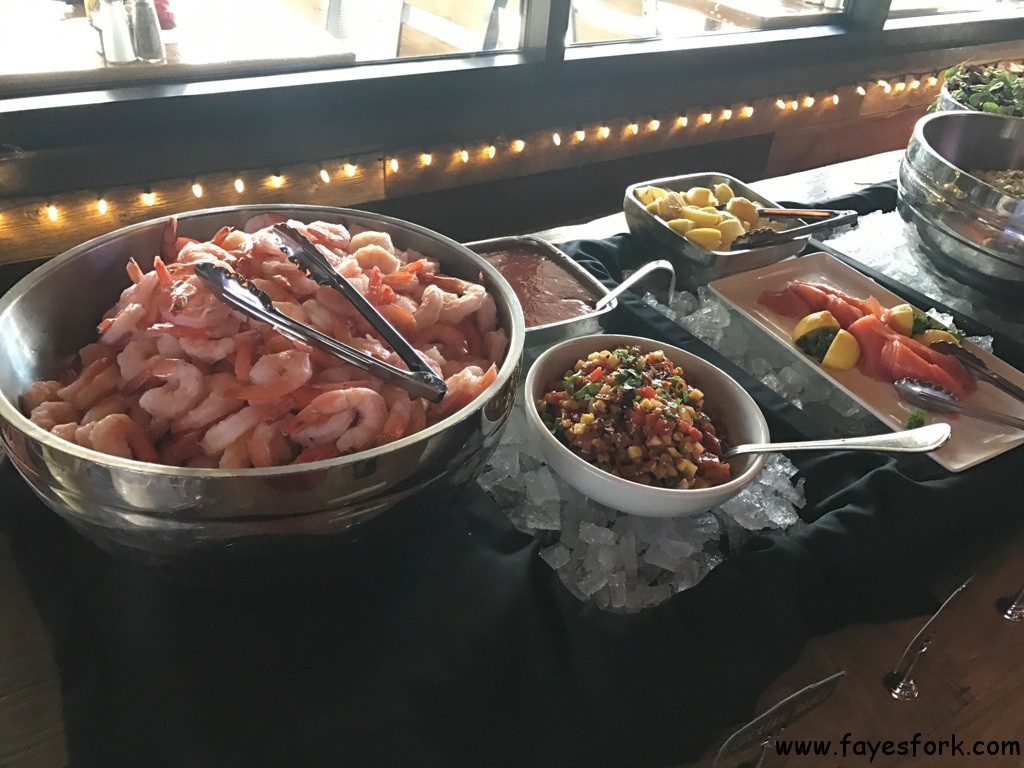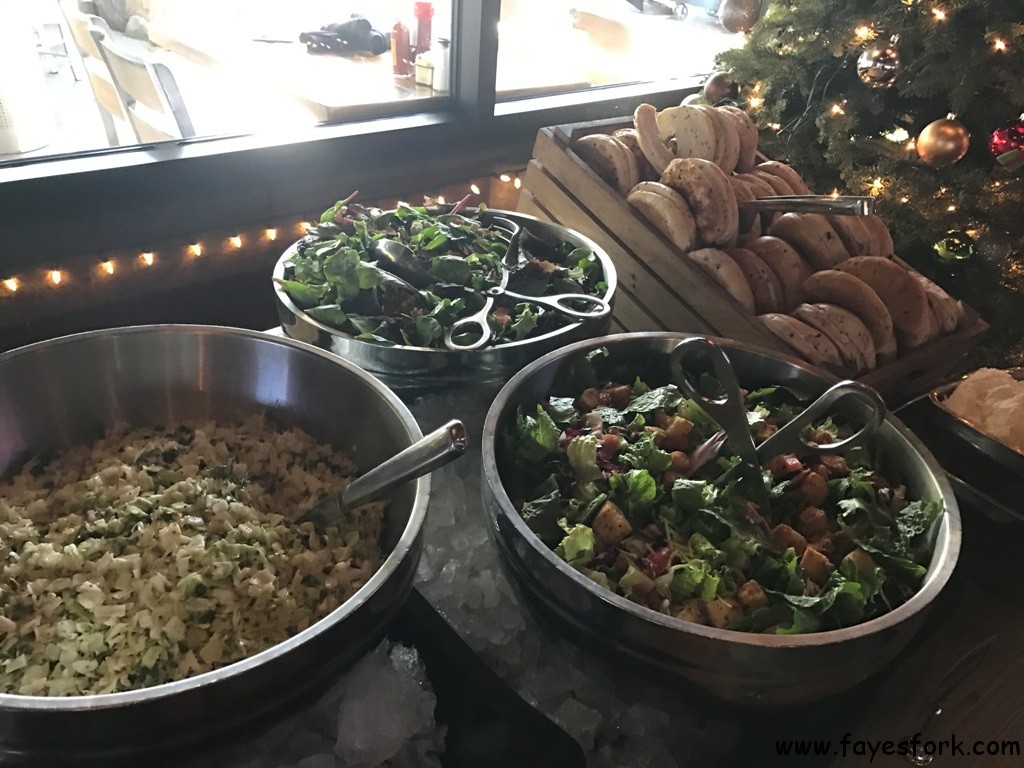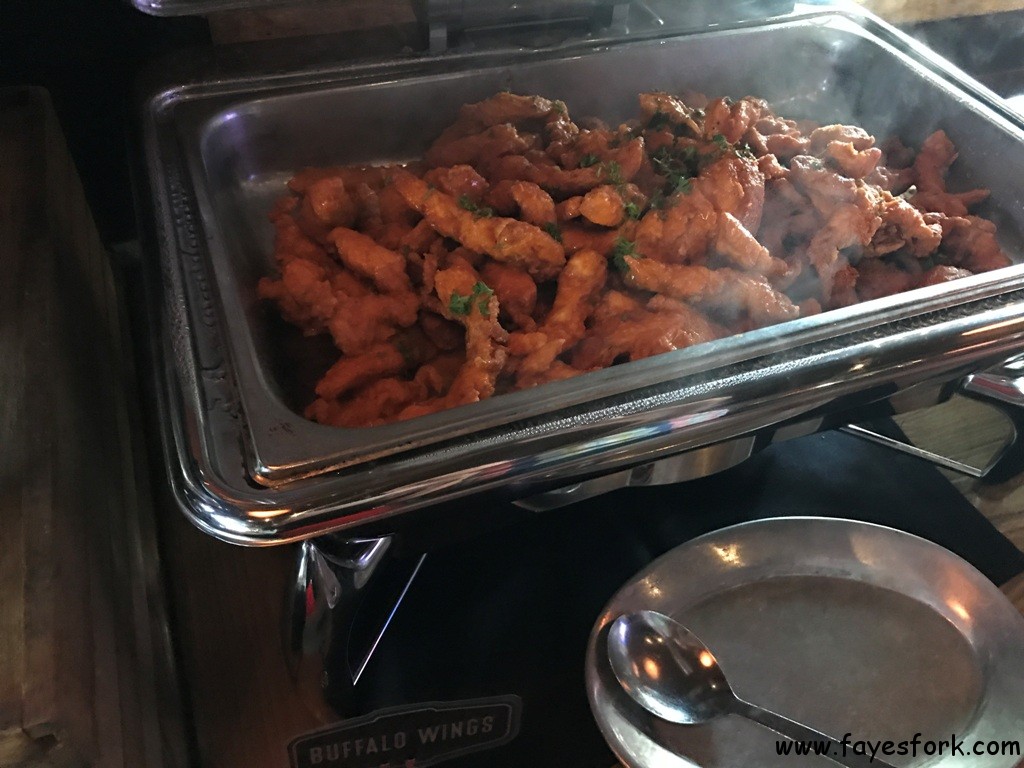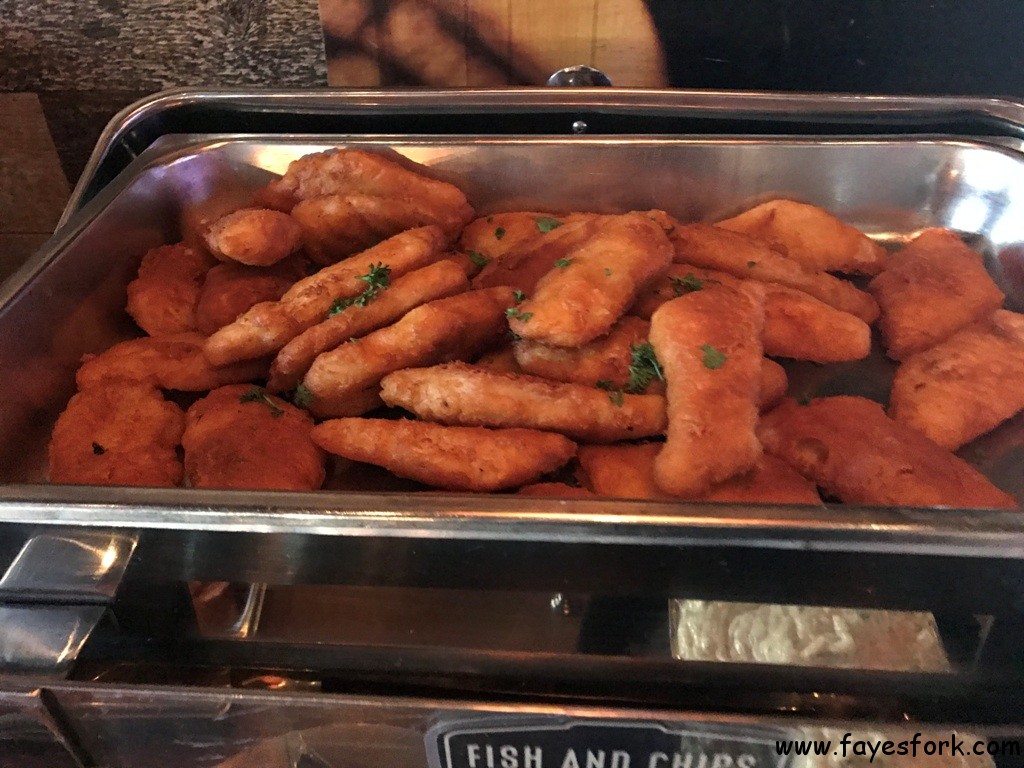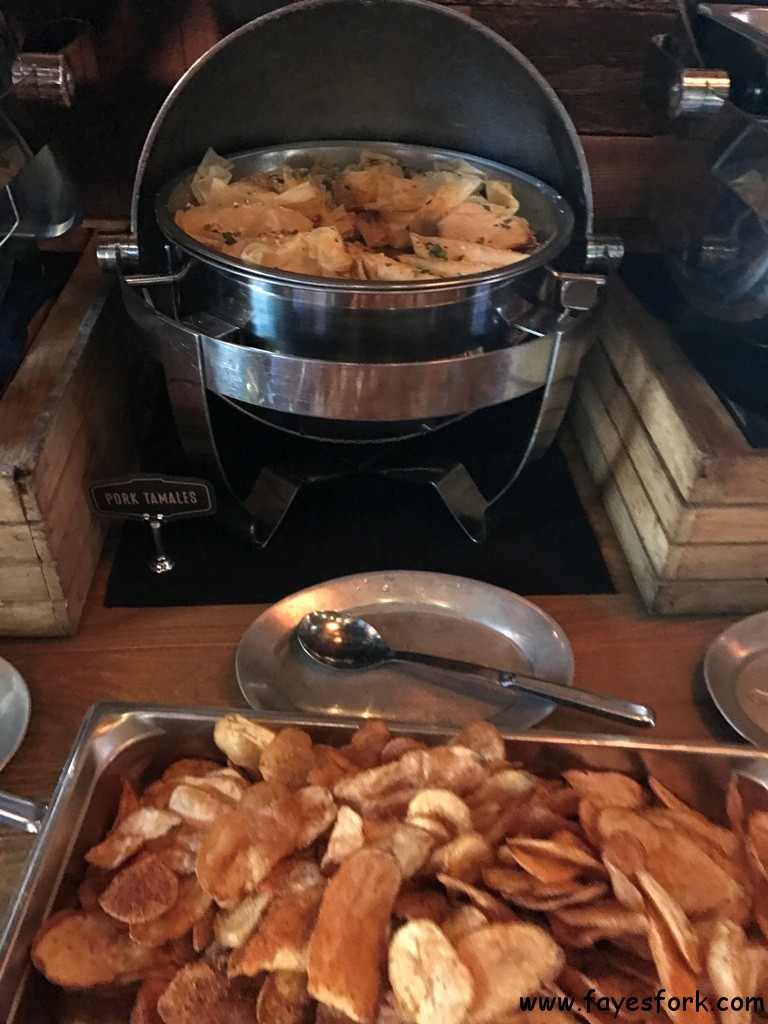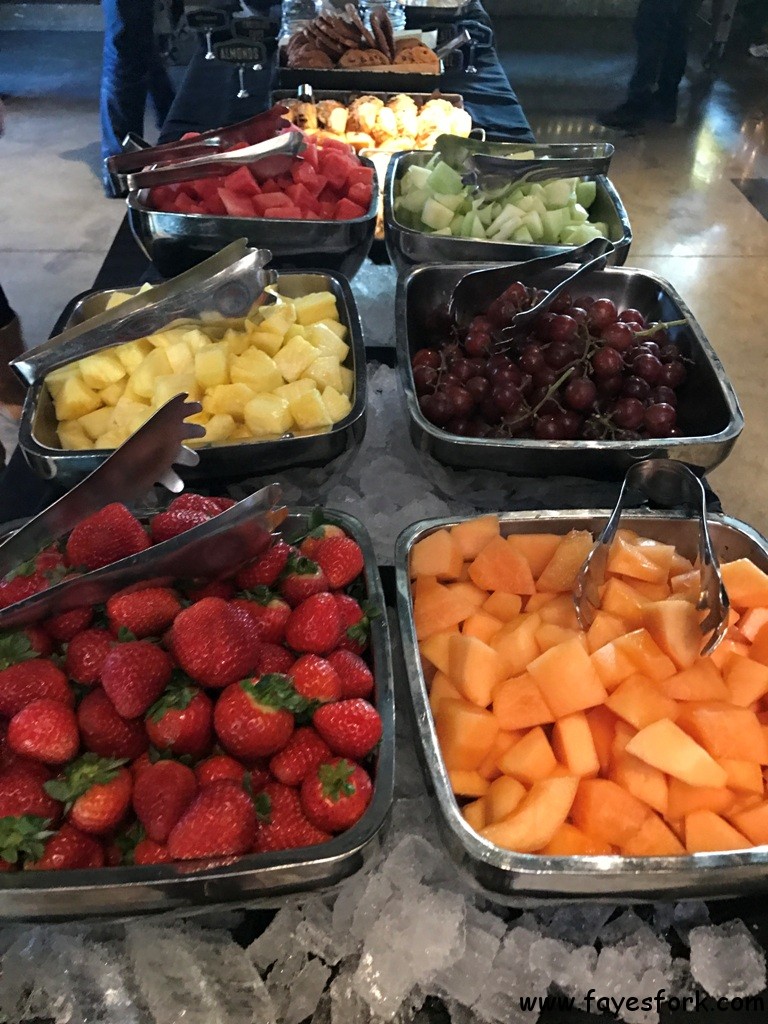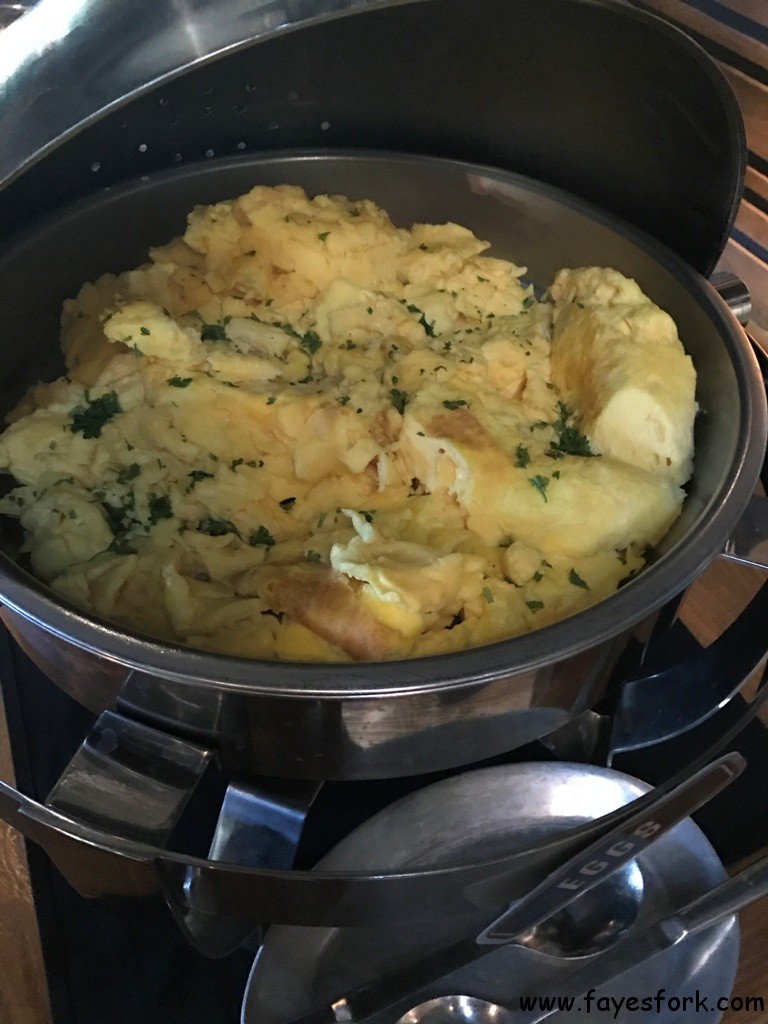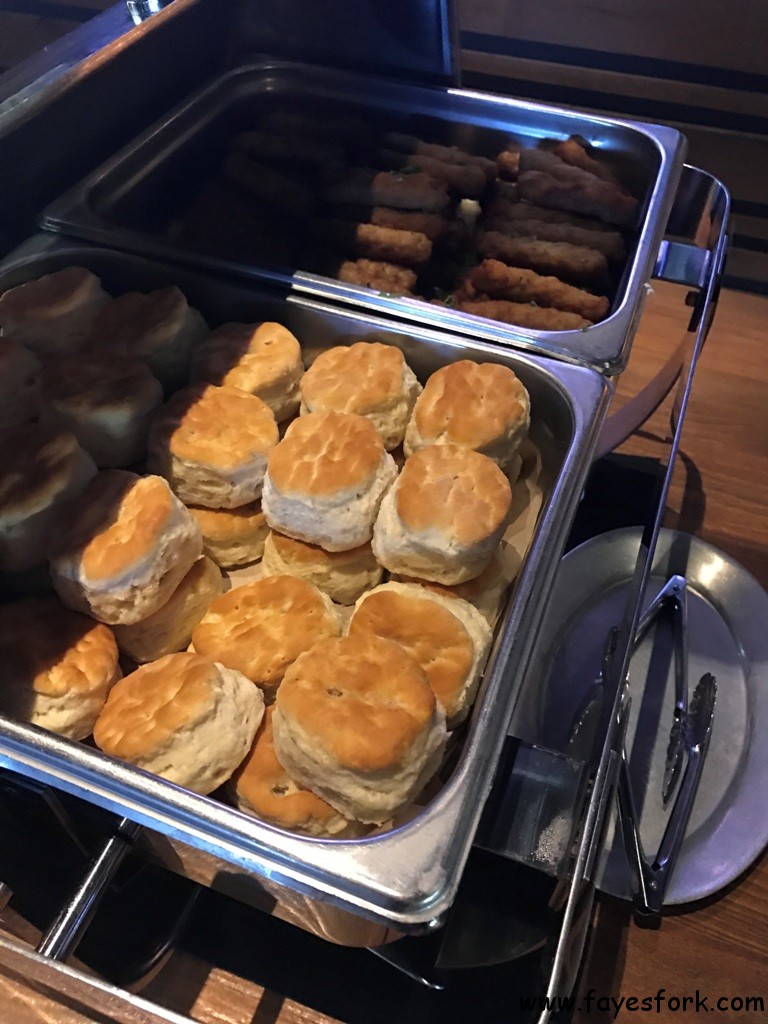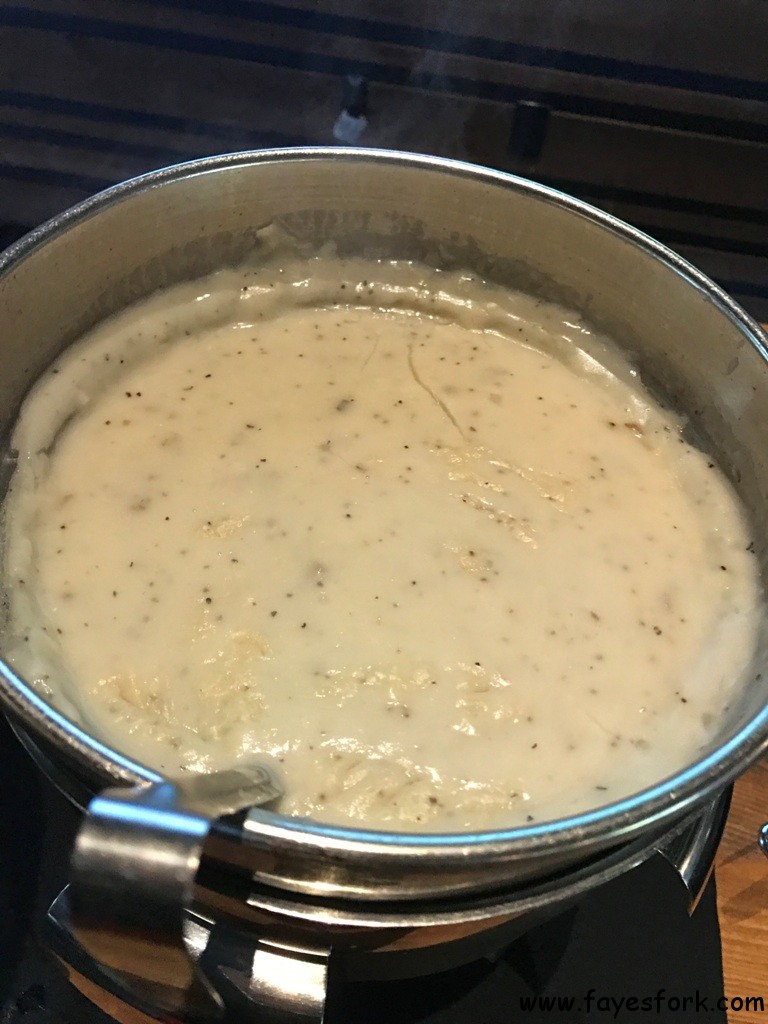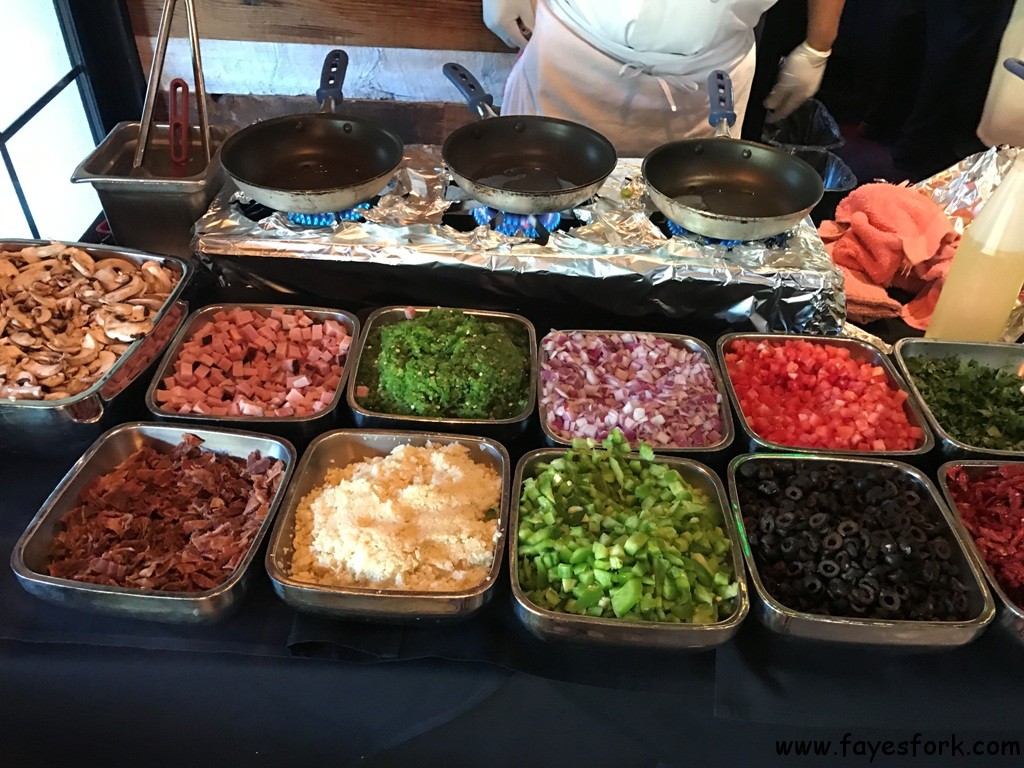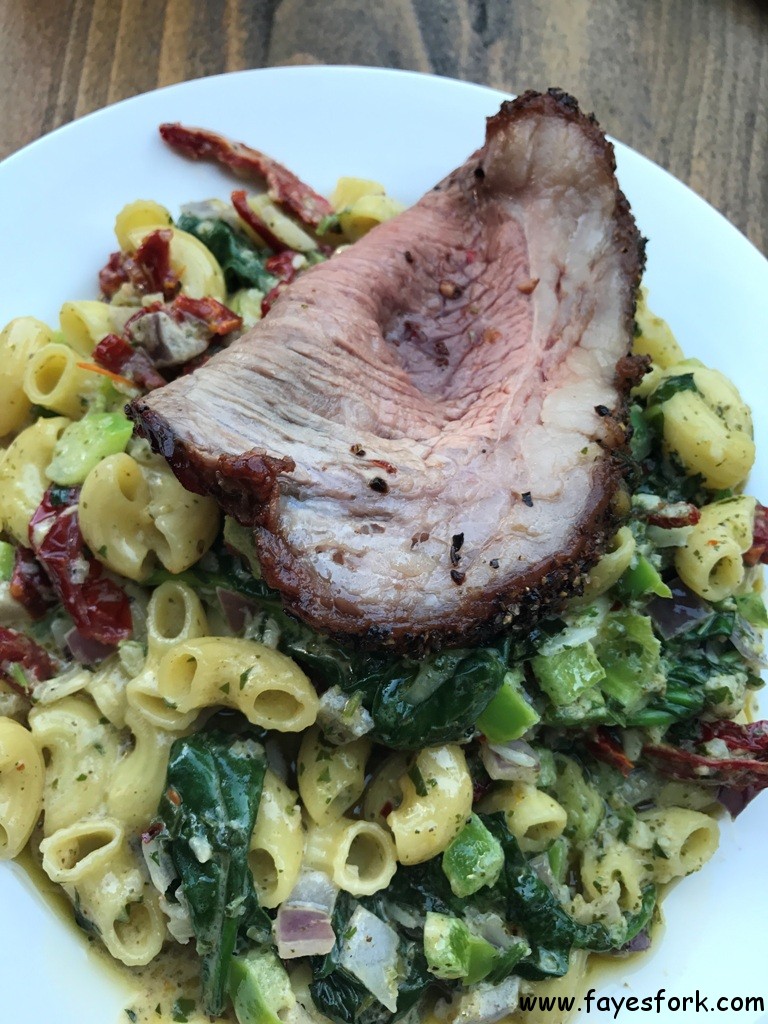 Cdj had custom pasta and added a slice of prime rib on top.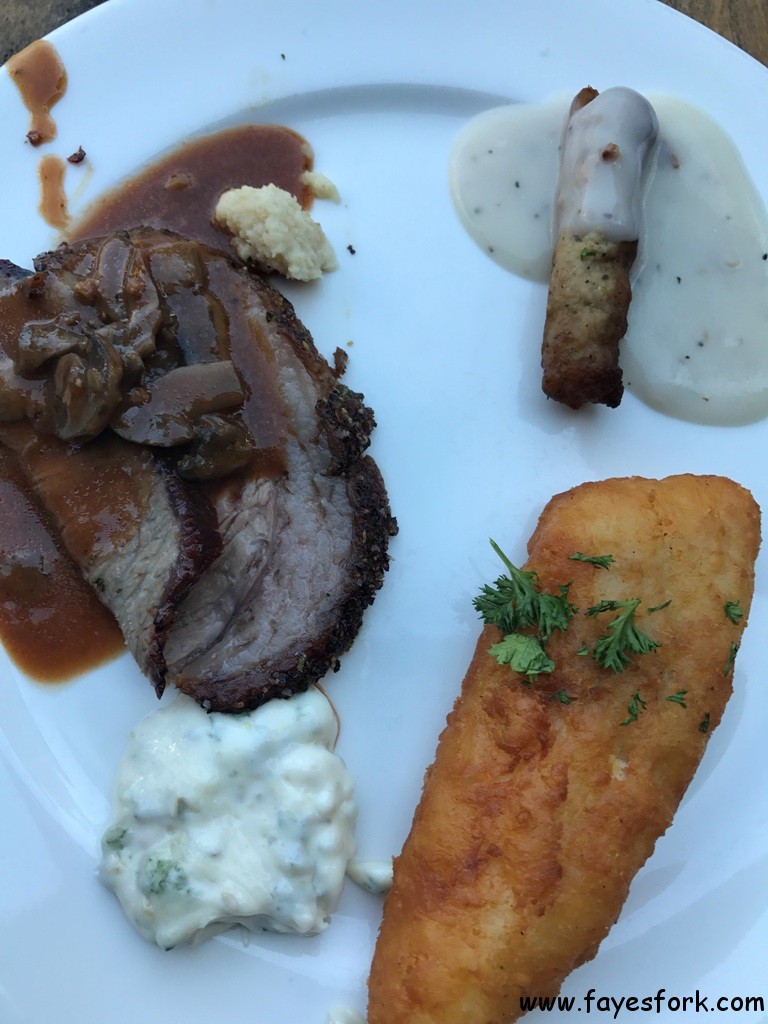 I had prime rib (topped with mushroom gravy), fried fish, and sausage (with gravy). The fried fish was great as it was freshly fried and tasted crispy. The prime was tender but tasted bland. The country gravy was just warm and needed more seasoning.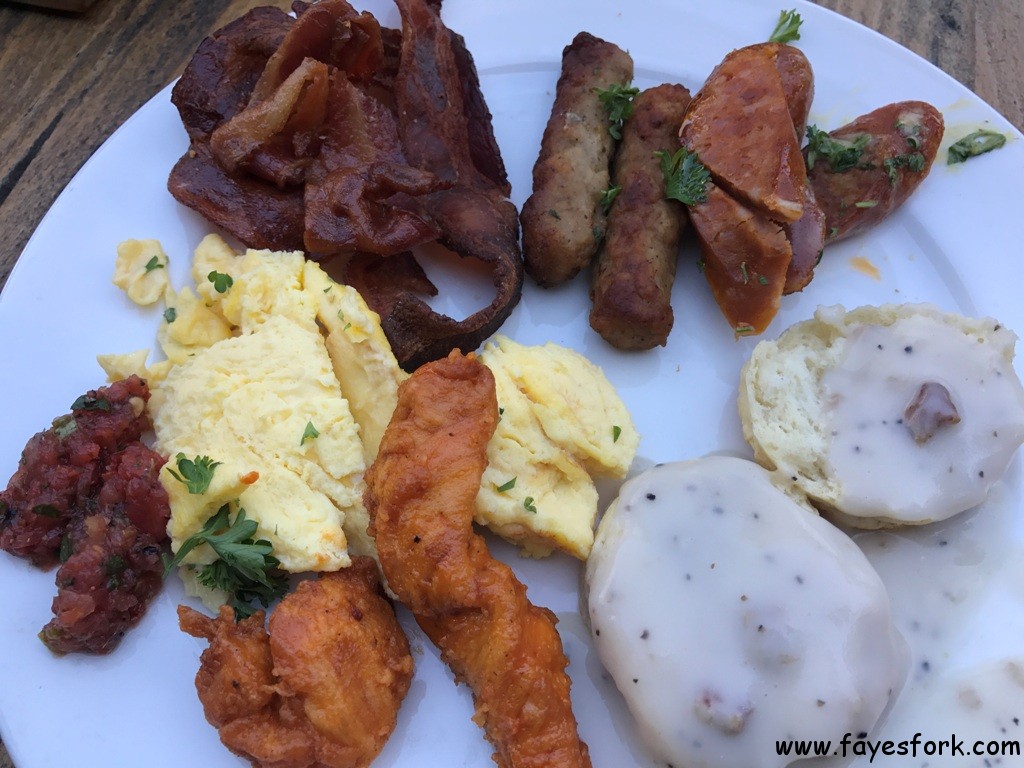 Friend got eggs, buffalo chicken, biscuits and gravy, sausage, beer sausage, and bacon.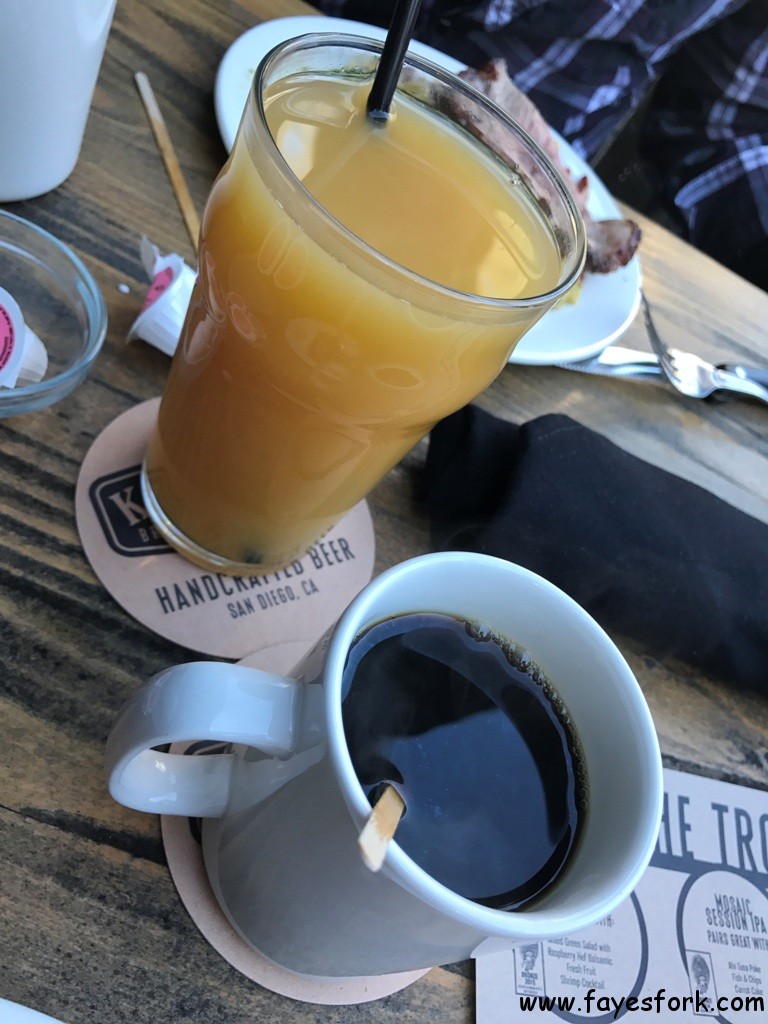 You can order plain juice if you don't want any morning booze with your brunch. Coffee is also included with the brunch so that was awesome.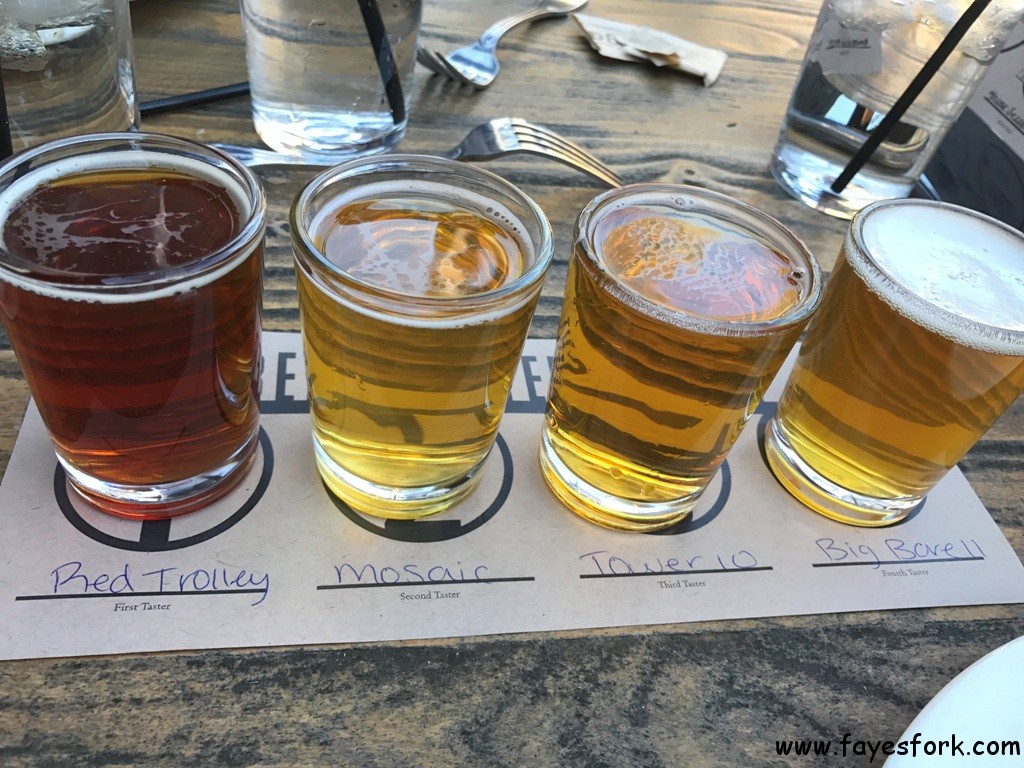 You can choose any four flights.
I ordered the Big Barrel IIPA for my refreshment. It tasted just as amazing as I remembered from my visit to their 4S Ranch location.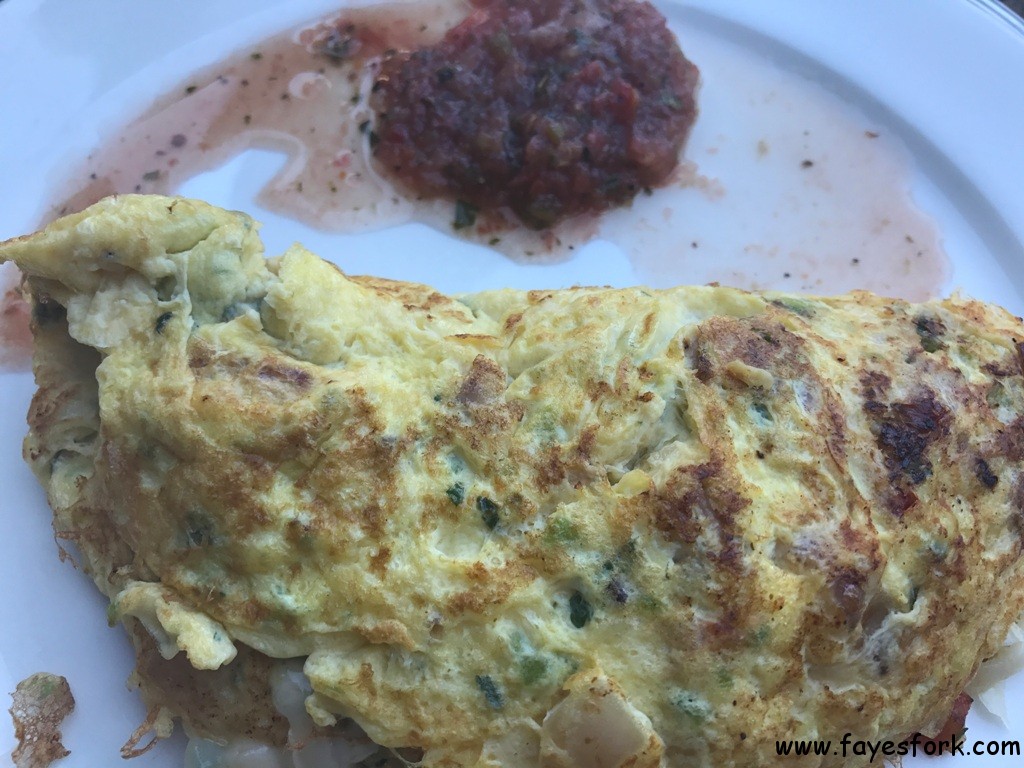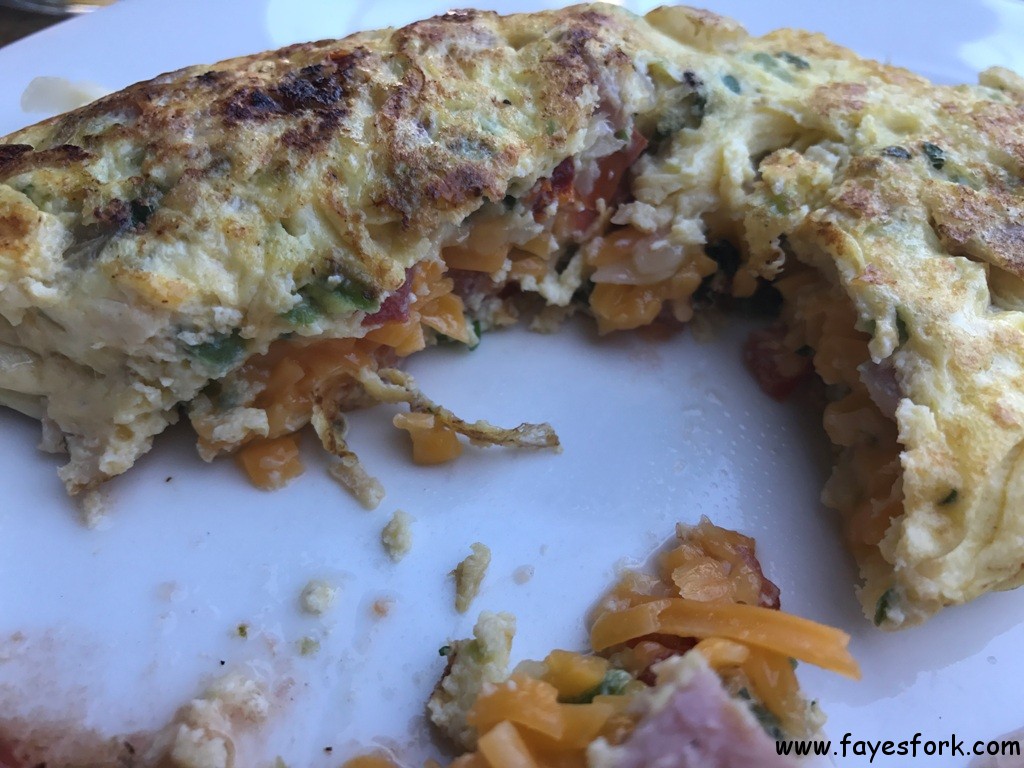 I added everything but olives, bacon, and spinach. I requested both cheddar and jack cheese. The omelette was nice but would have been great had the cheeses melt.
Yeah. This was Cdj's plate. I can't…even…(sigh)…why does he have to pile stuff on a plate when it's an AYCE brunch. Point is, don't fill up on carbs before you can fill up on prime buffet items.
Case in point…I had two competitions that day for the table.
Build your own lox bagel competition: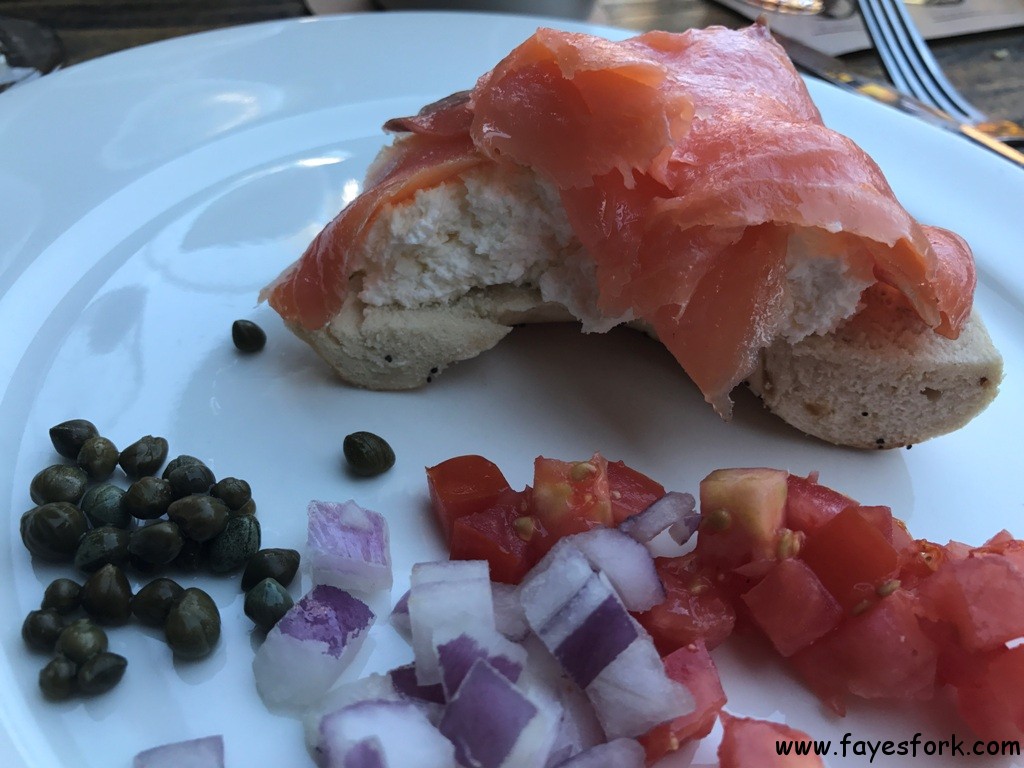 They have bagels that you can top with cream cheese and/or smoked salmon. There's also capers you can add.
I like my lox bagel with tomato and onions so I walked over to the omelette station and asked if they could give me two spoonfulls of each.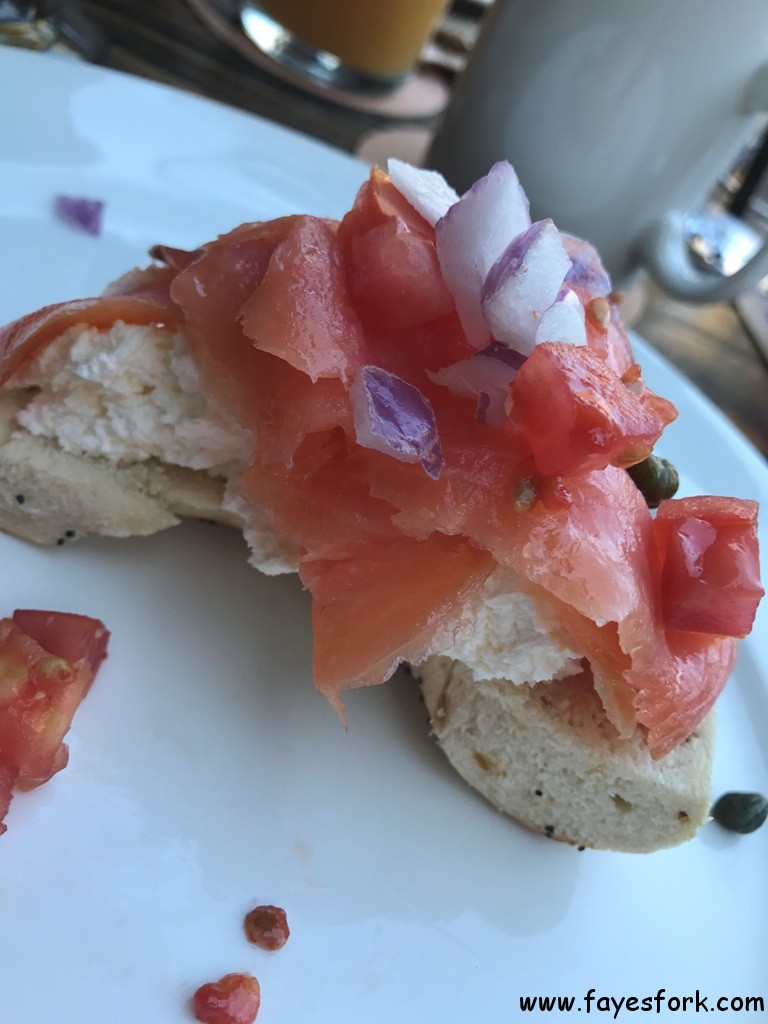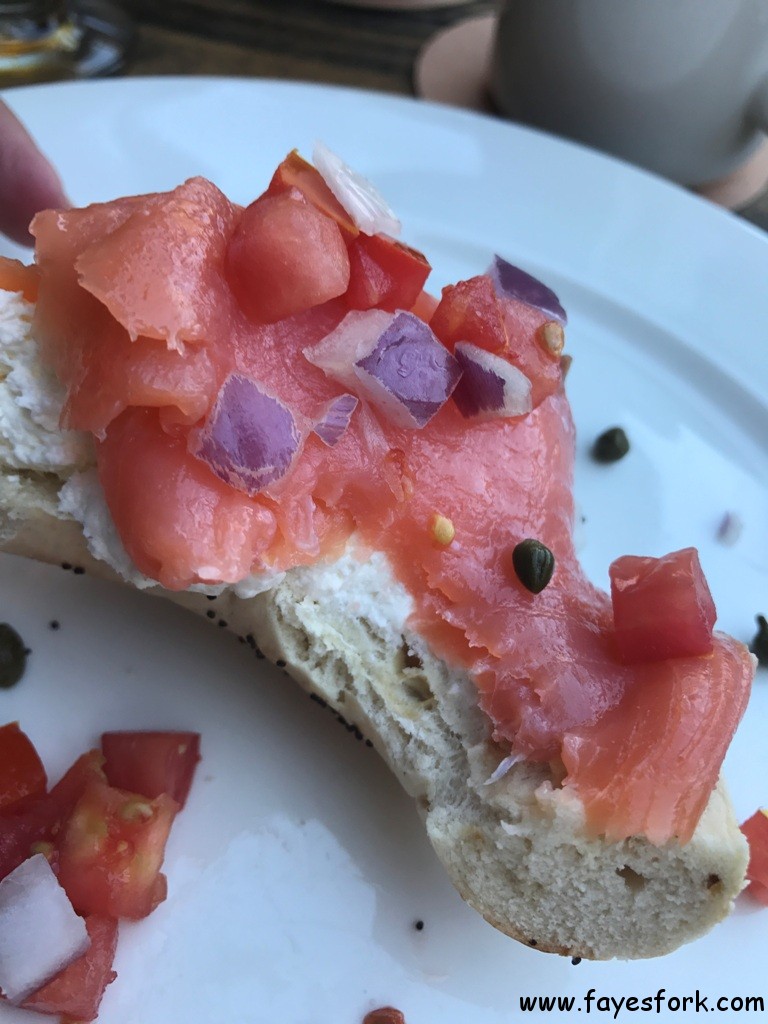 Da…dahhhh! I thought it was a pretty bagel but I didn't enjoy it. The salmon was a bit too fishy and smoky for my taste. And I wished the bagel had been toasted.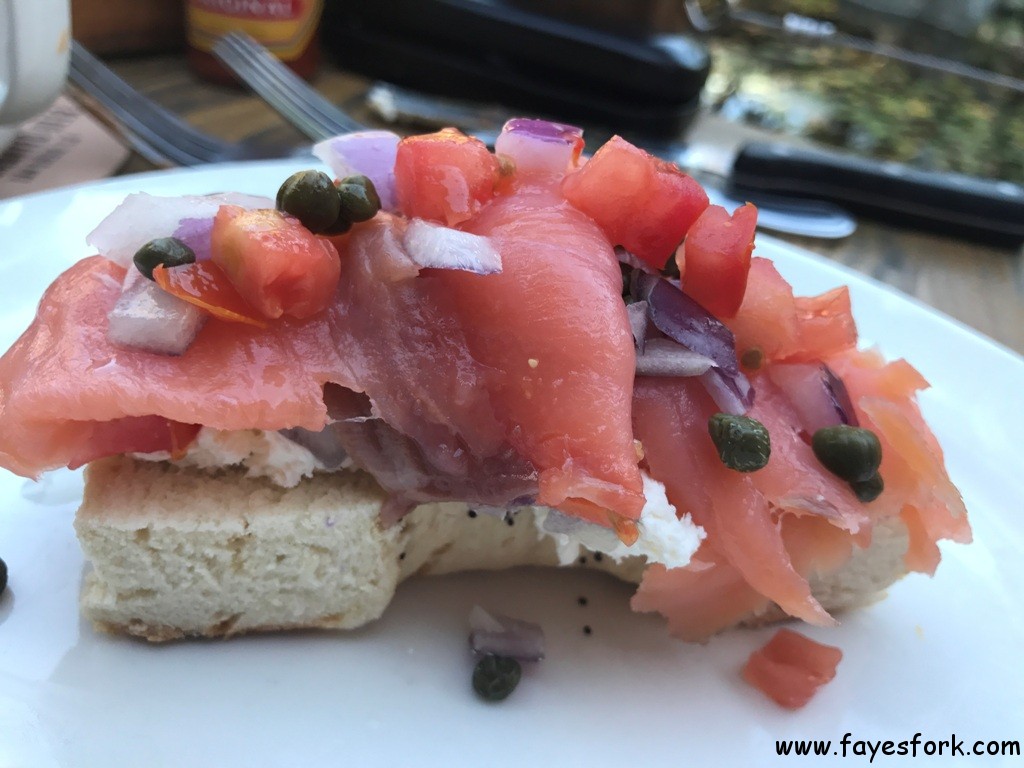 This was friend's version which looked pretty similar to mine.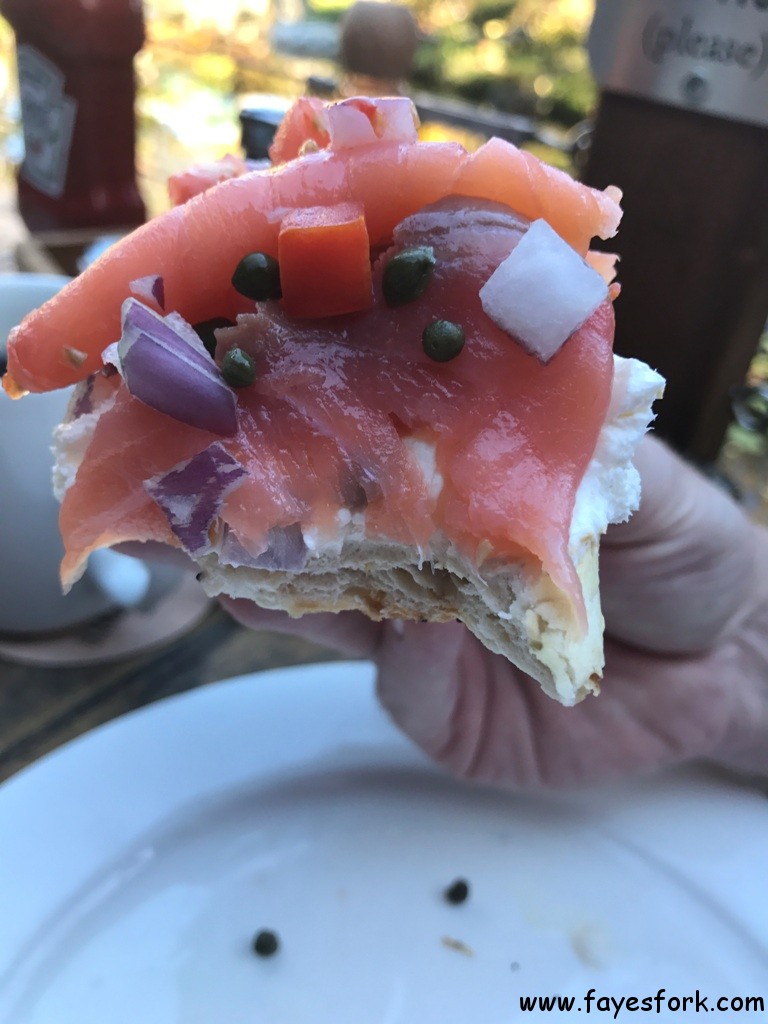 He thought the lox bagel was alright. Needless to say, I won the lox contest.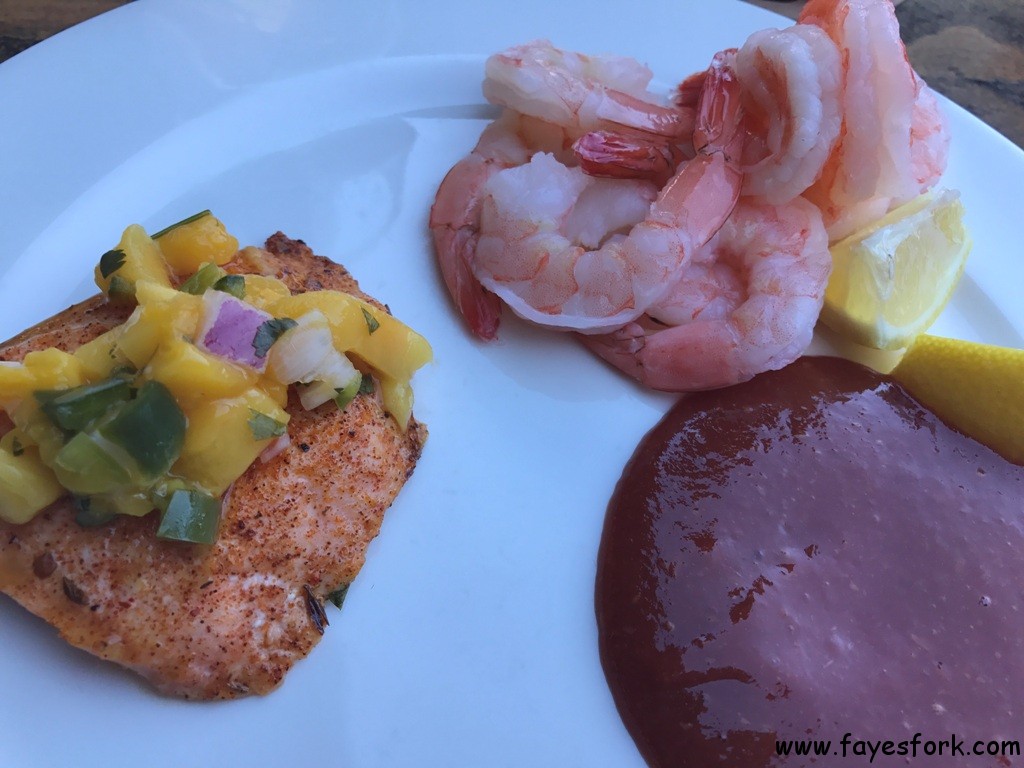 The blackened salmon wasn't very good. It tasted dry and the mango salsa was too sweet. The cocktail shrimp was ok – not sure how fresh they were.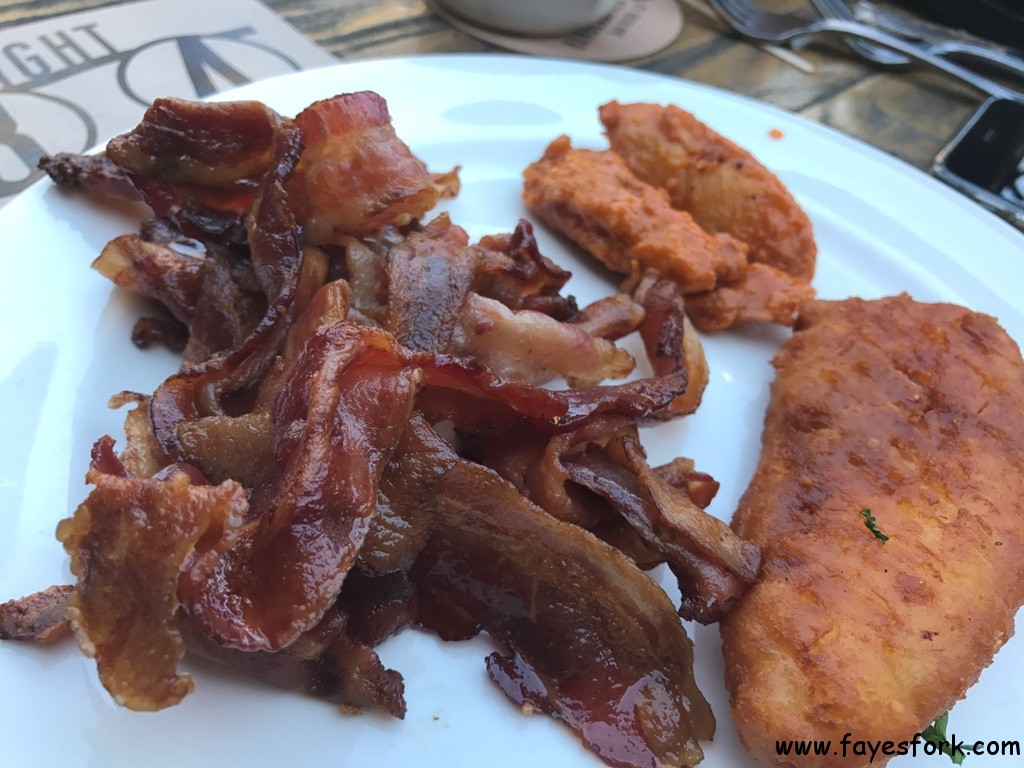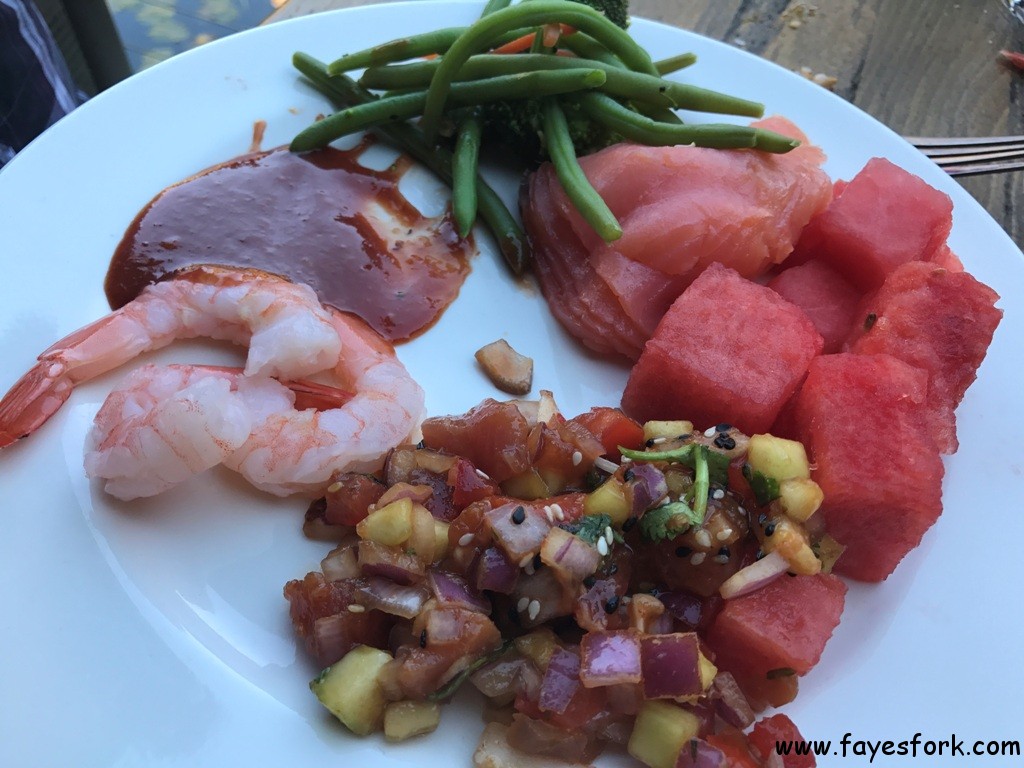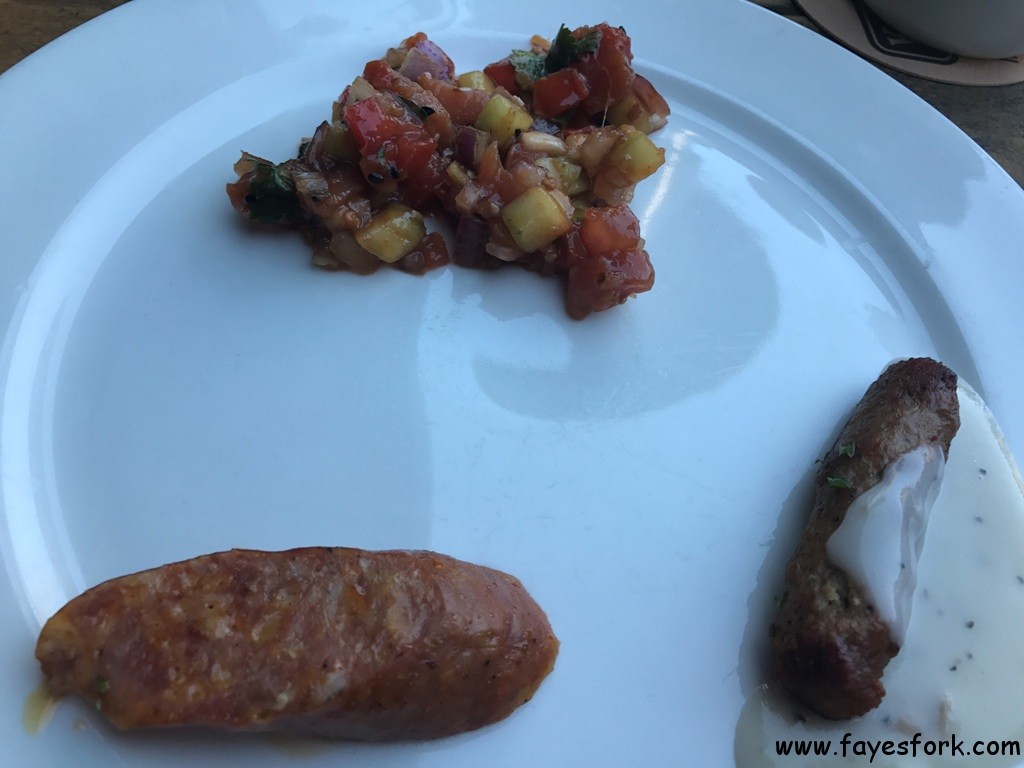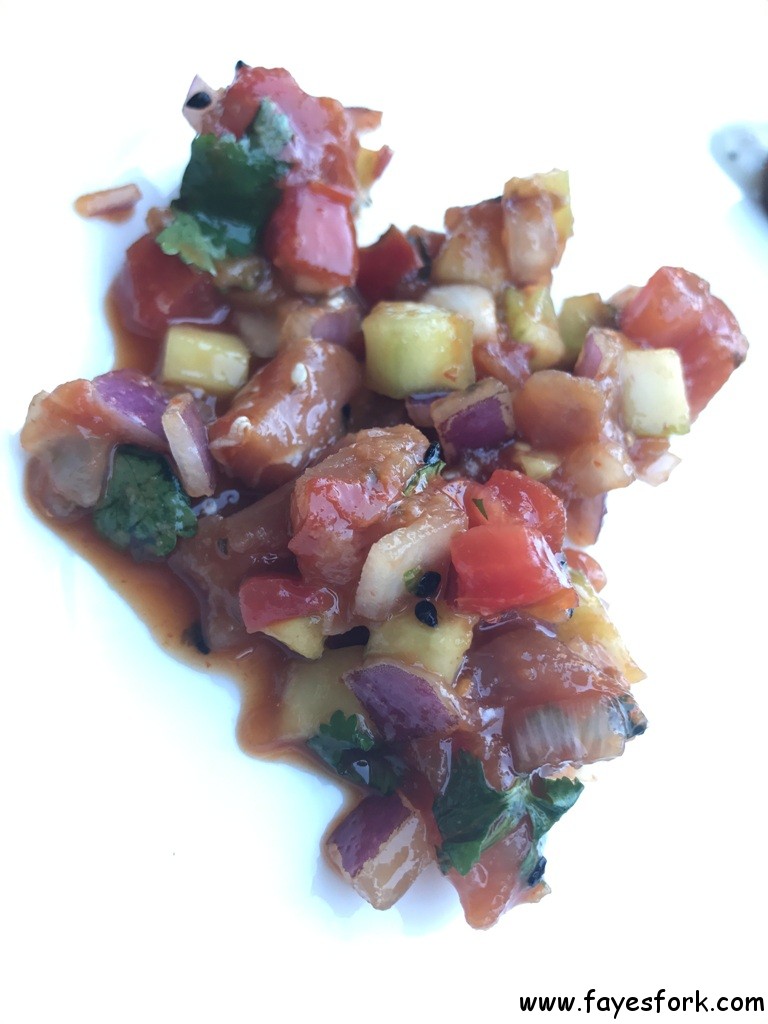 I knew they had poke at the brunch but it took my third plate to discover it. The ahi tuna poke had red onions, tomato, cucumber (?), cilantro. There was a sweet glaze to it. I liked it but thought the glaze/sauce was too sweet.
#2 Competition : BUILD YOUR OWN WAFFLE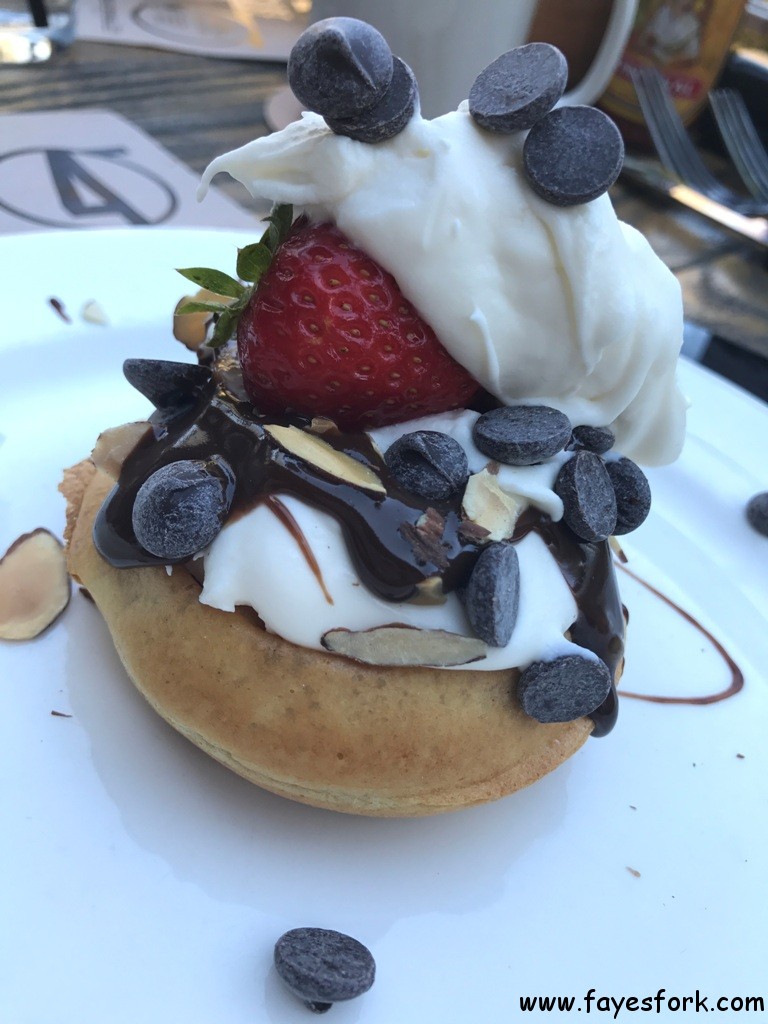 I thought my waffle was well assembled, crafted, and thought out. Clear winner right.
But then I saw friend set his creation on the table…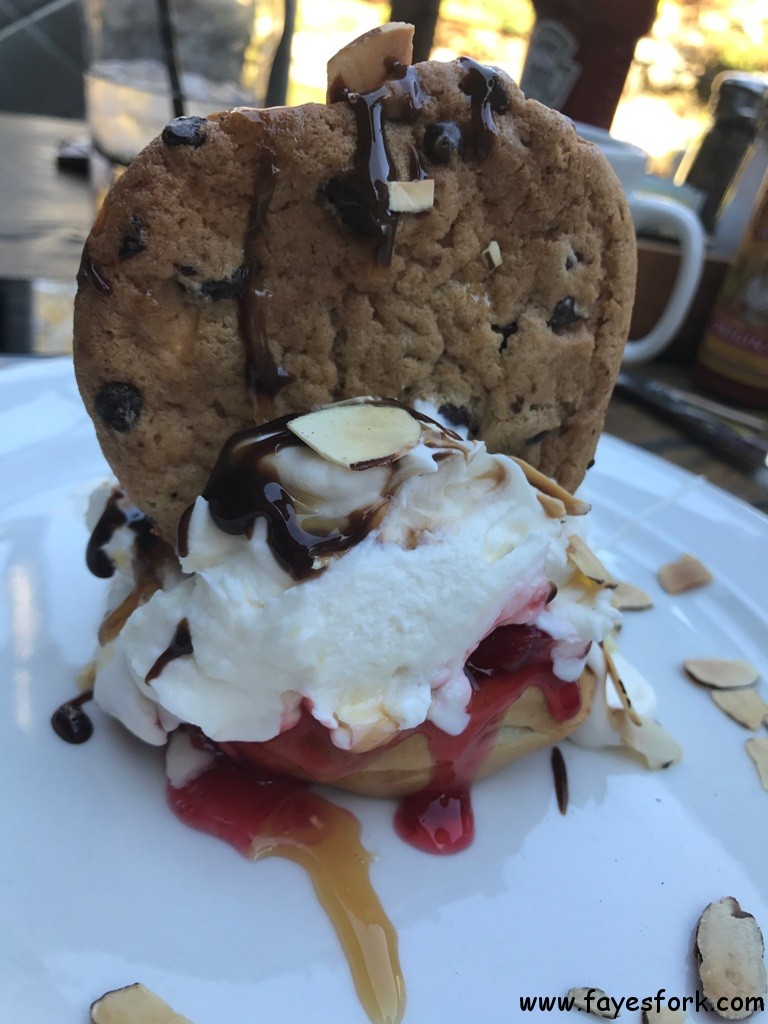 Dang it. The cookie mohawk, dripping with fudge, was over the top genius.
And then there was Cdj's…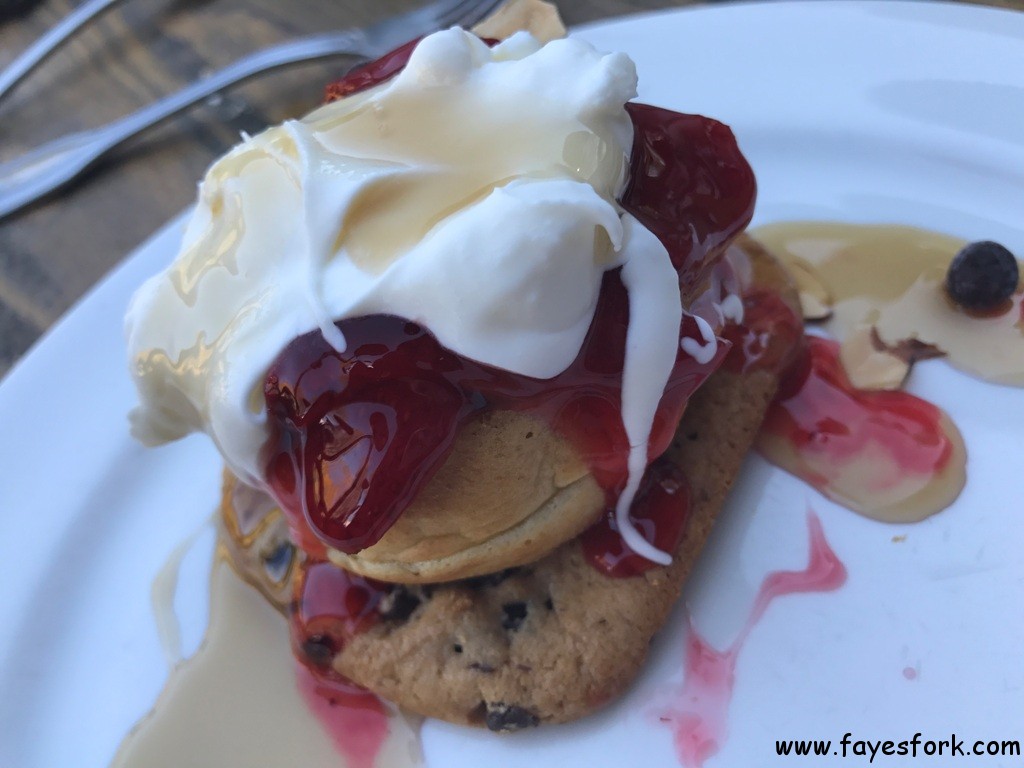 Awww. Sad.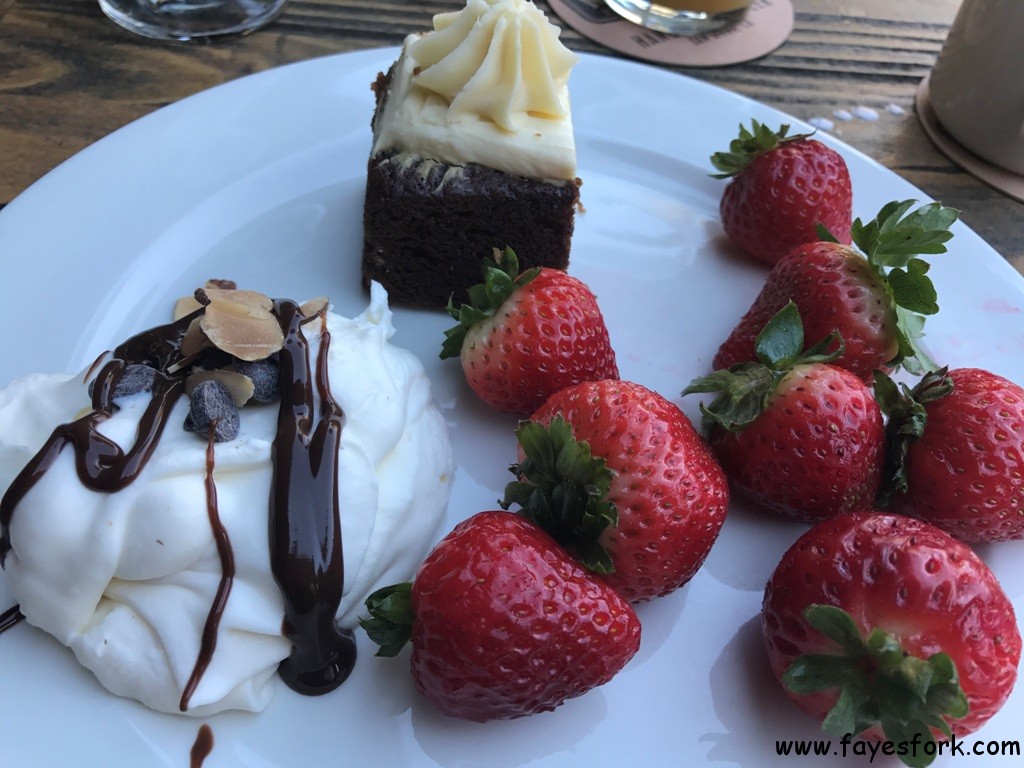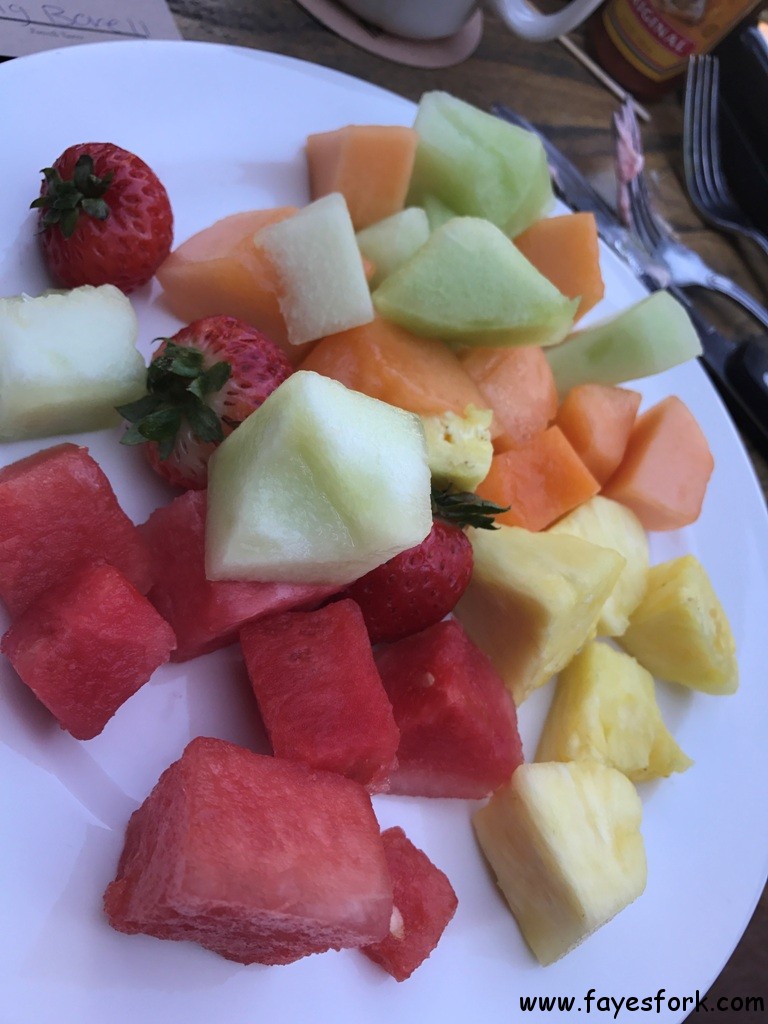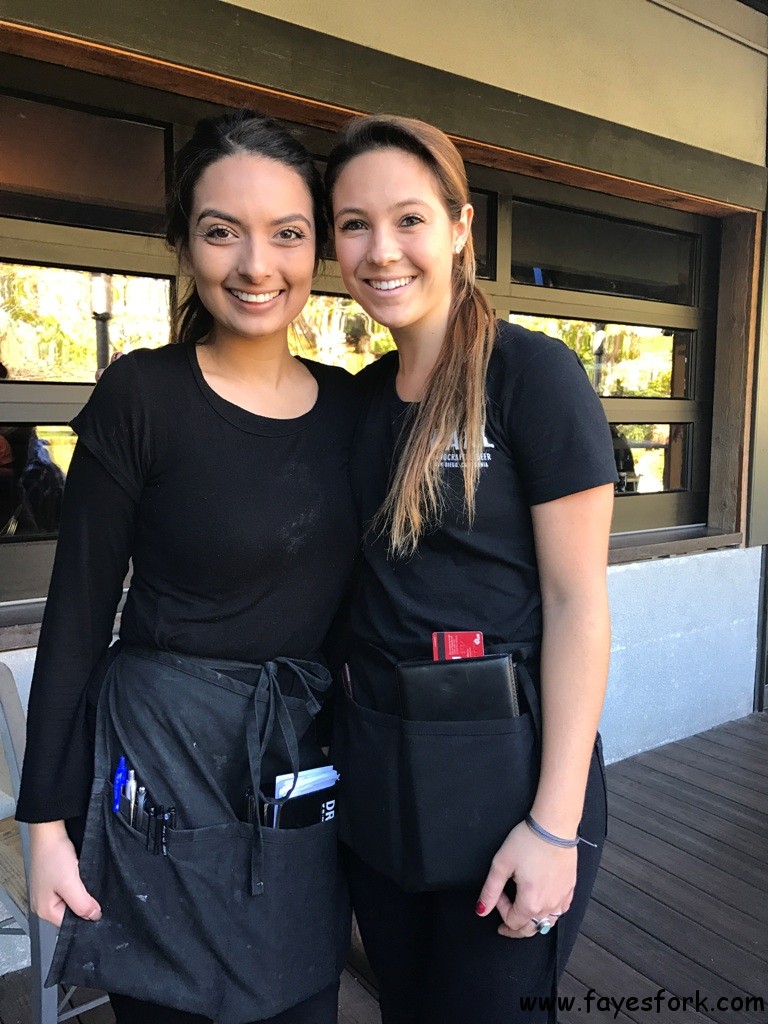 That's Kylie to the right. She was ahhhmayyyyzzzing. You only get two hours to eat/drink but we never felt rushed. Plates were cleared quickly and our coffees/waters were re filled often. We would try out their brunch again if we had her for the out door patio.
Overall it was a nice brunch. The $26.95 is a good deal as it includes alcohol (a pint of beer usually costs around $7). My favorite items included the fish n chips as well as the omelette station. There weren't many spectacular items but there were enough good items to make this brunch a success. I'd return with friends/family for a future brunch especially if we were seated in the same area and had someone like Kylie as our server.
KARL STRAUSS
9675 Scranton Rd
San Diego, CA 92121
(858) 587-2739