I've been food blogging for a few years now. Eating and sharing (on a blog) has been fun. On occasion you meet some cool people who you instantly know you'll probably be more than blogging buddies. Thai Papaya hasn't really been on my list of restaurants to try since my last few visits to Sab E Lee haven't been great. But a visit is warranted when a friend tells you it's her favorite Thai place to eat in all San Diego. I believe Thai Papaya is owned by Sab E Lee or branched off from it. They're located in Linda Vista and the restaurant is quite small. They share a parking lot with a liquor store but parking hasn't ever been an issue when I've visited (even when it was Sab E Lee).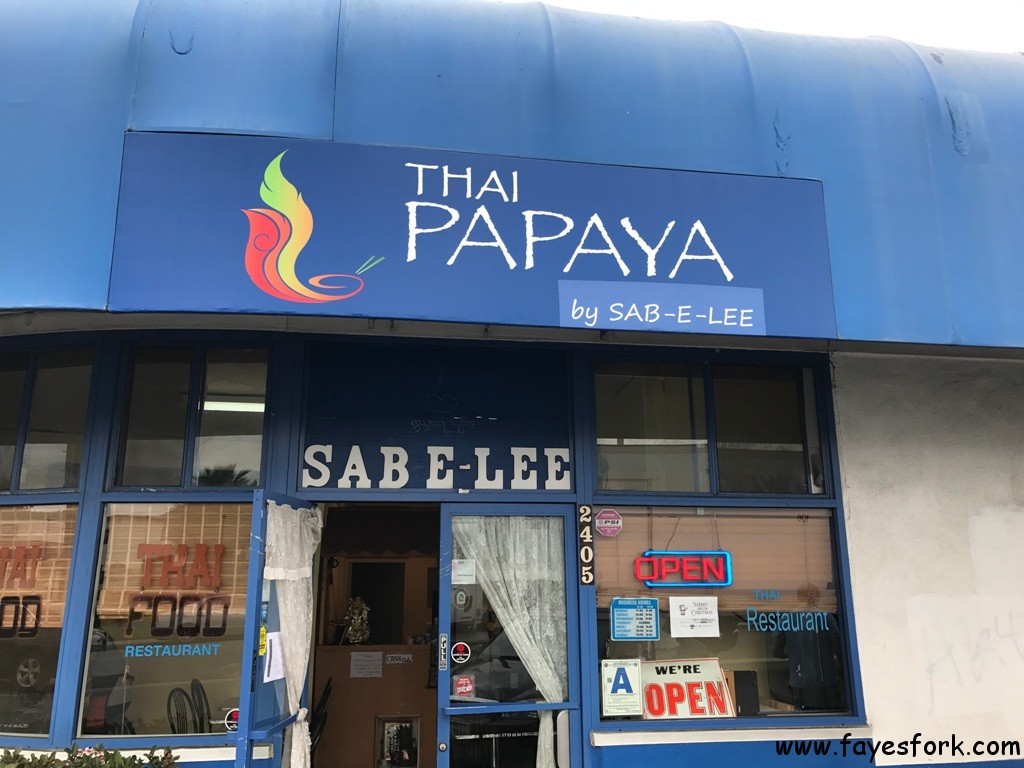 I met Annie and Andrew from The Jewskimo at 11:30a in front of Thai Papaya. They don't open until 12p noon so we drove to a nearby Starbucks to pass time. I just noticed the restaurant still has Sab E Lee on the store front.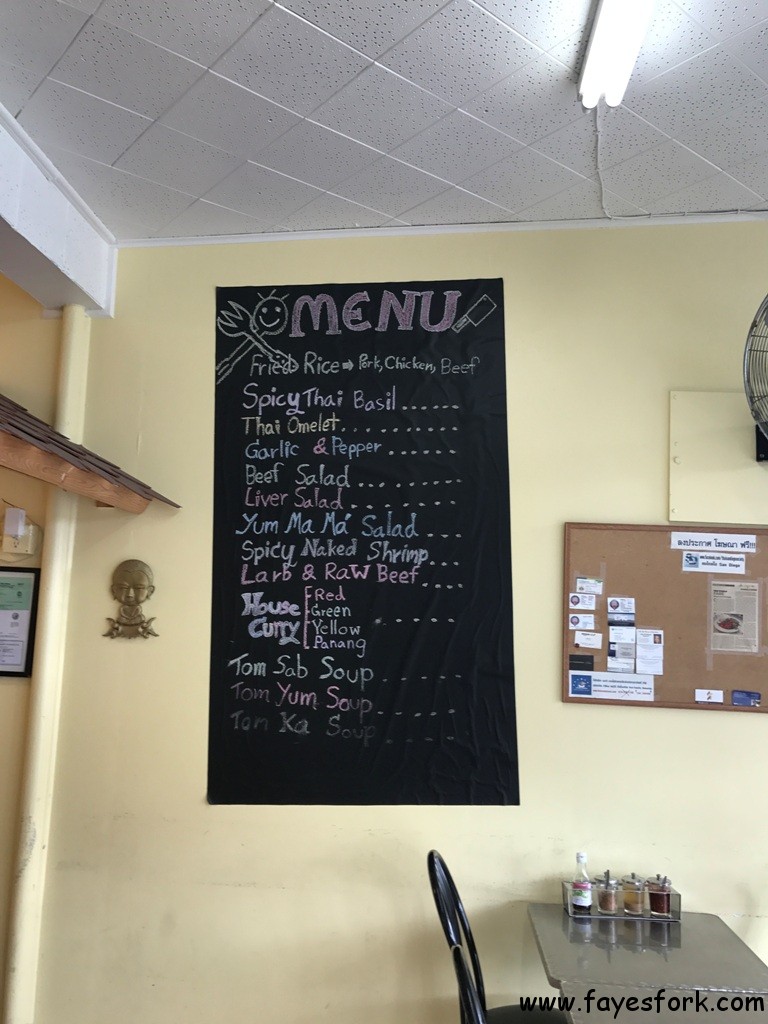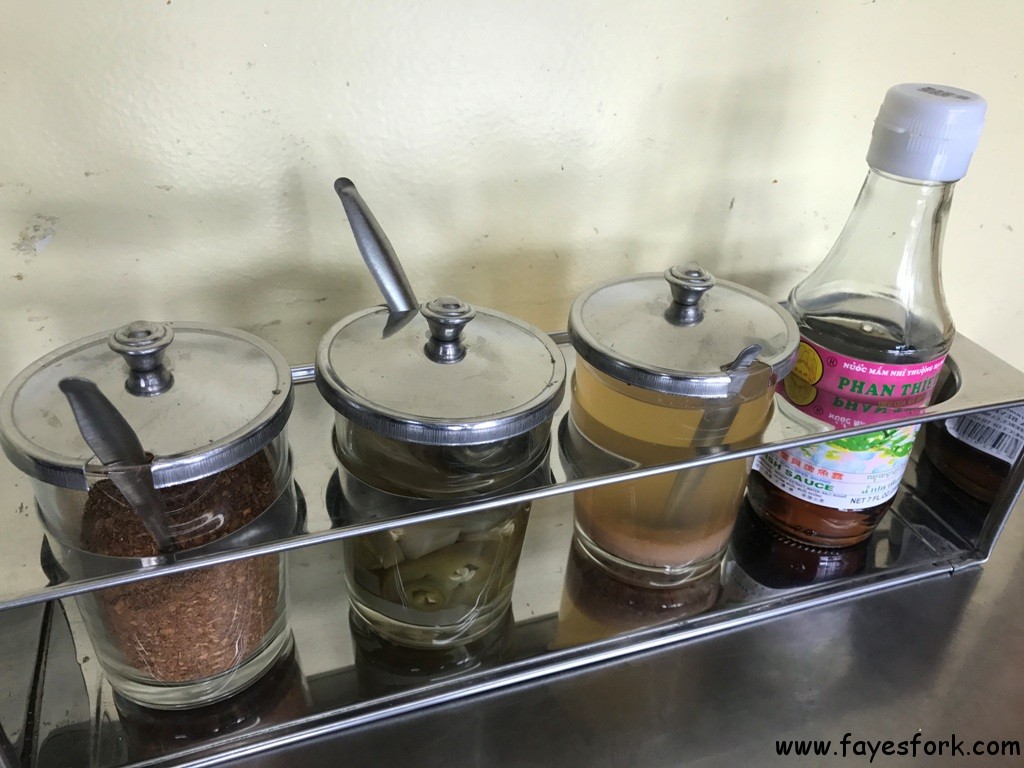 I loved how there was an entire bottle of fish sauce on each table. The other jars had chili, jalapenos, and a ginger sauce.
This tray had a jar of sugar.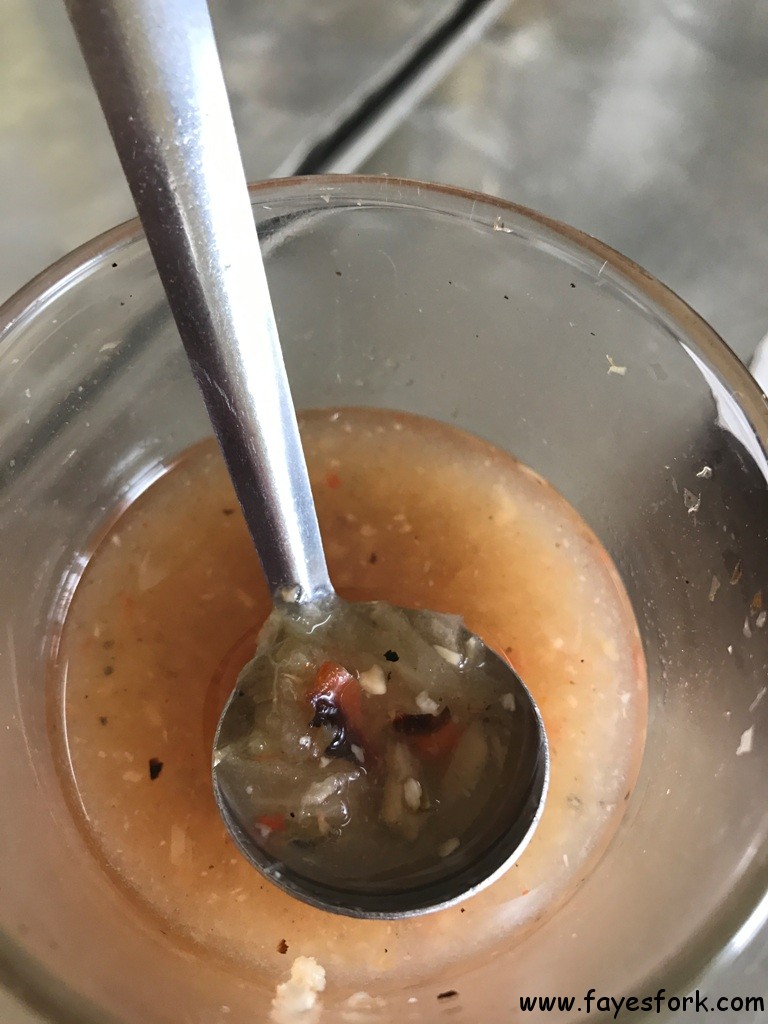 Here is a close up of the sweet and tart ginger sauce.
The pork ribs are more spare ribs. They tasted marinated and then deep fried. The ribs tasted dry and had a tough chew to them. The chili lime sauce wasn't as pungent as I had hoped so the ginger sauce (that you saw earlier in the pic) was a better sauce to use for these ribs.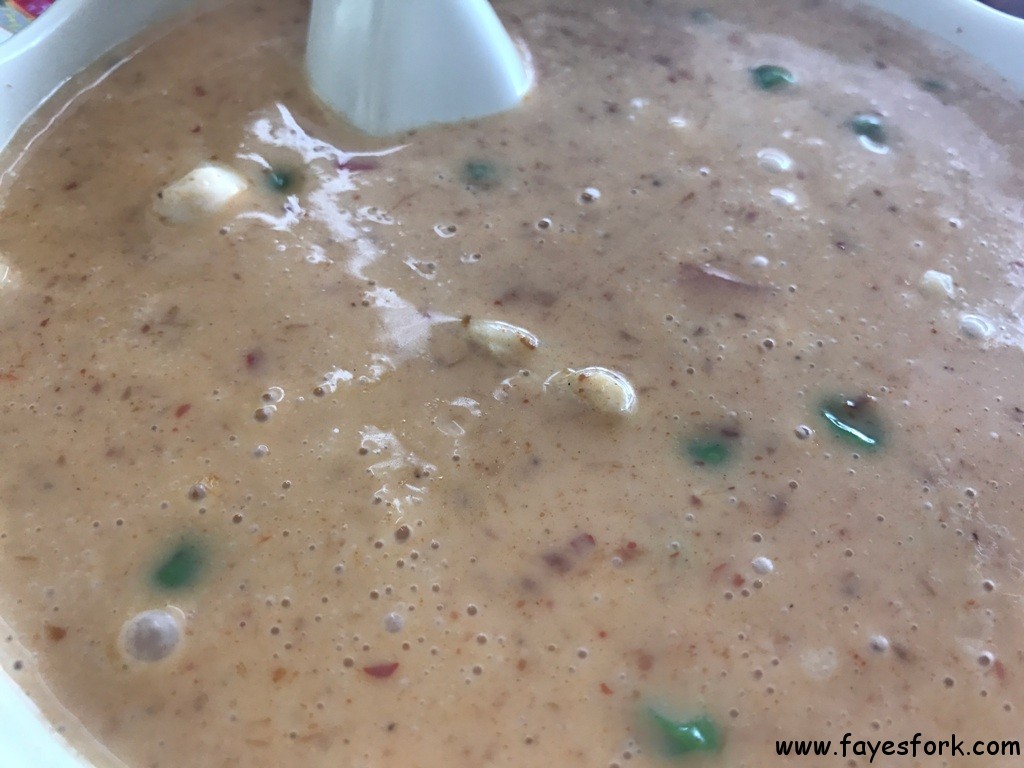 Annie said she's a huge fan of the panang curry here at Thai Papaya. The mildly sweet curry had peas and carrots.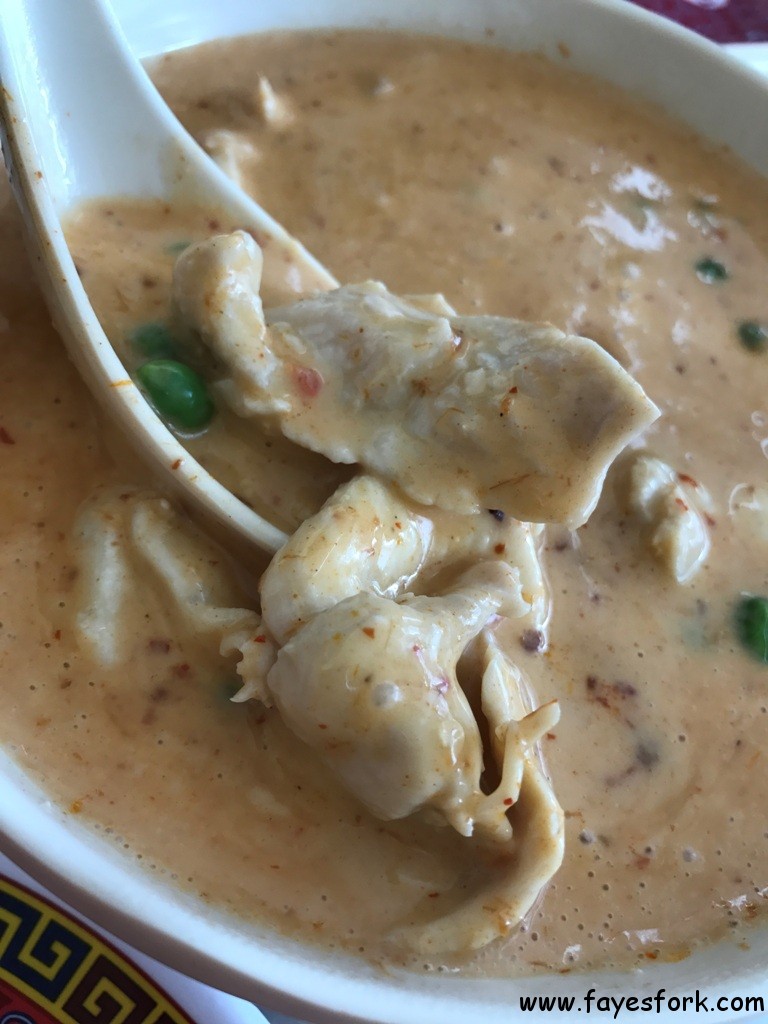 You can opt for one protein in this curry and we decided on chicken. The white meat chicken tasted fine but I wonder if it's cooked raw in the curry (vs being pre cooked and then added to curry). I thought the panang was alright but preferred the version at the Sab E Lee in Rancho Penasquitos. The version here wasn't as thick or creamy and the chicken seemed scarce.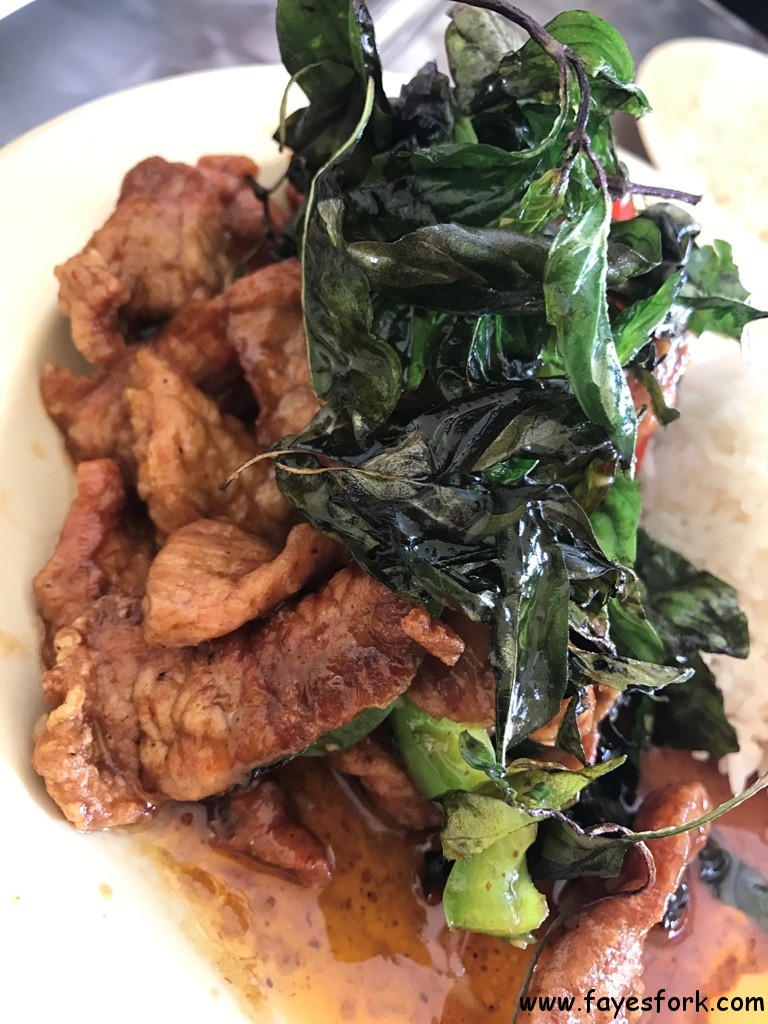 This is the A2s go to dish here at Thai Papaya. You can choose between pork, chicken, or beef. It's deep fried along with the basil. The brown sauce was sweet and coated the fried pork well. I thought the pork was fried too long as it tasted dry (similar to the pork ribs).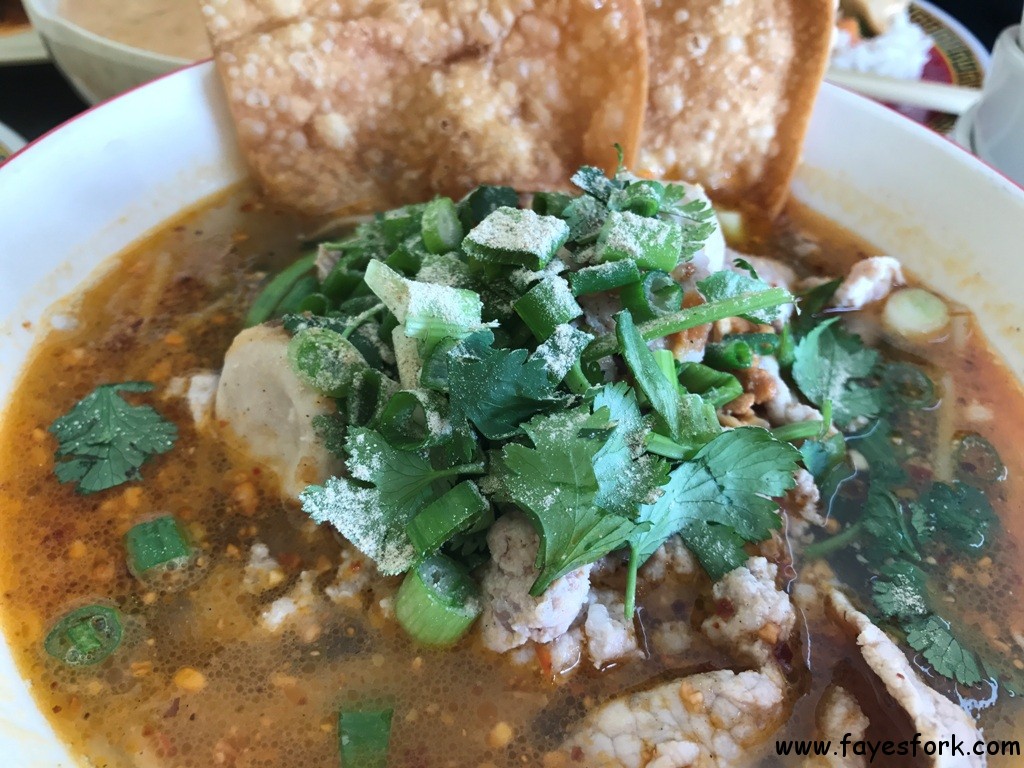 I think this was the tum yum soup. It had pork, ground pork, pork balls, morning glory, and bean sprouts.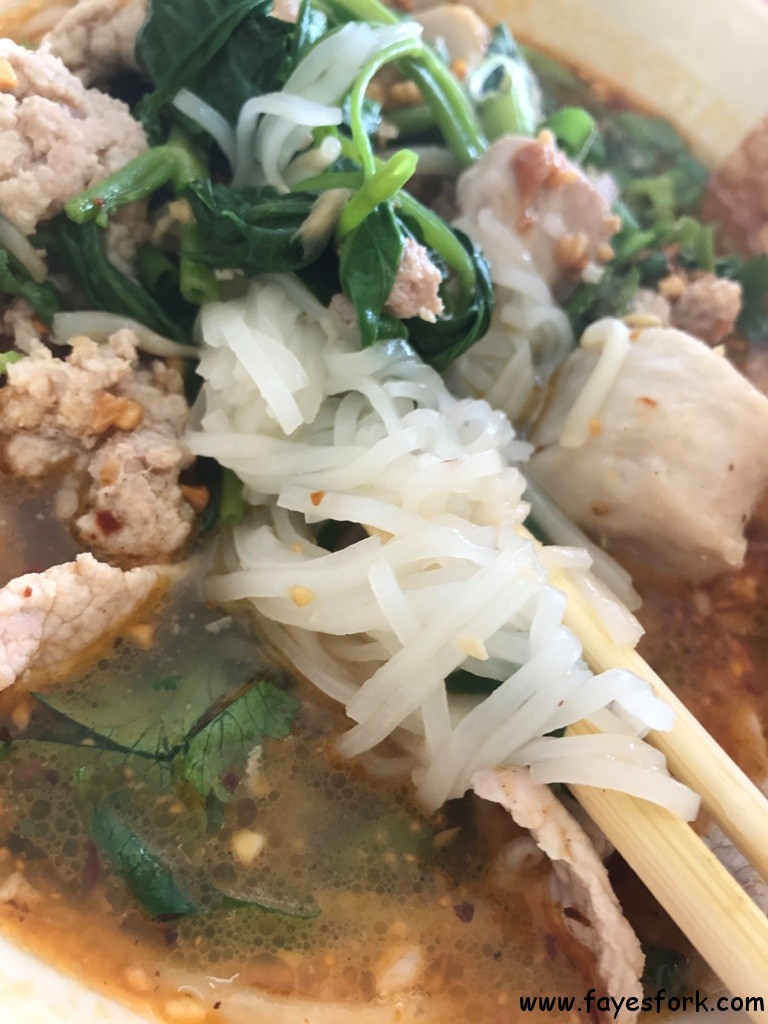 The rice noodles were prepared nicely. The hot & sour broth tasted bold with nice sour notes and a tiny bit of spiciness (that's because Annie's a wuss and ordered a spicy level 3 on everything ). The pork was abundant and it was hearty noodle dish.
Service was attentive. The A2s come here almost once a week so they are huge fans of Thai Papaya. Kirk has been here several times (here's his visit from earlier this year). Thai Papaya wasn't very busy that weekday we visited so it was easy to grab a table. One customer went next door to buy a beer to have with his lunch here. I'd visit again if I was in the area as they have a few traditional Thai dishes I'd try.
THAI PAPAYA
2405 Ulric St
San Diego, CA 92111
(858) 279-6868