My holy trinity in life consists of all F's: Faith, family, and food friends. I was determined to visit my family in LA on Christmas Day. My mom is in love with a new restaurant called Big Catch Seafood House in Alhambra. It's not even an Asian restaurant. We visited Big Catch some weeks ago but the visit was a hit/miss for me. But I was excited to try the restaurant again for their $45.95 All You Can Eat Brunch with bottomless mimosas. PLUS, there were some secret 'off the brunch menu' items that completely blew us away.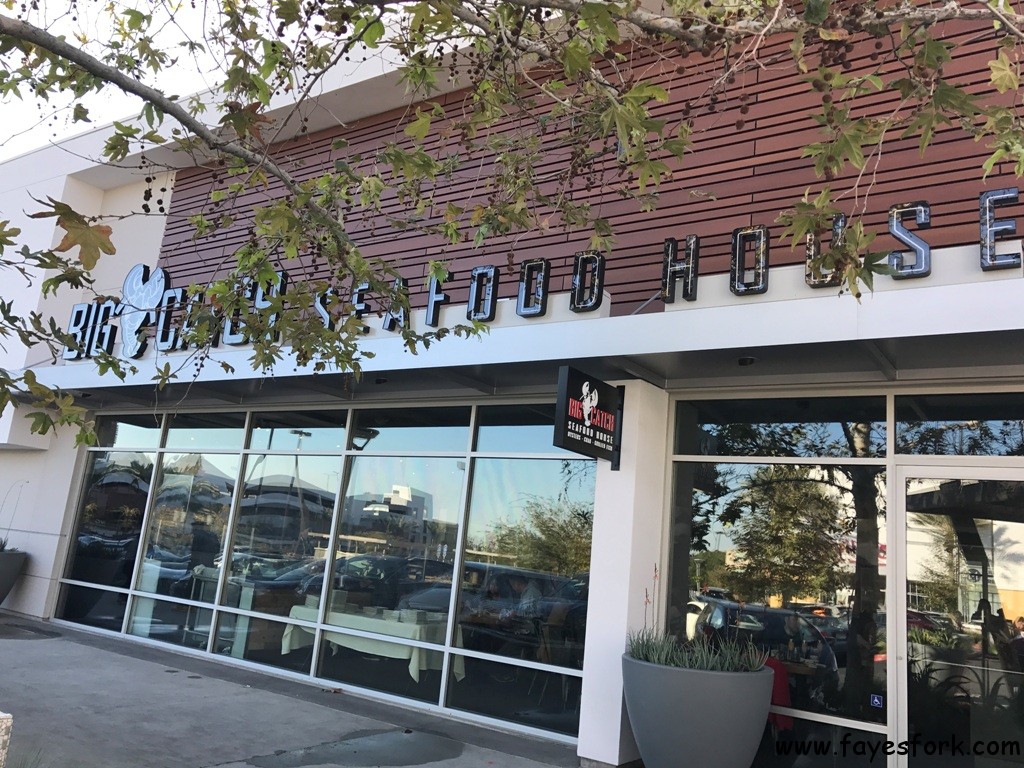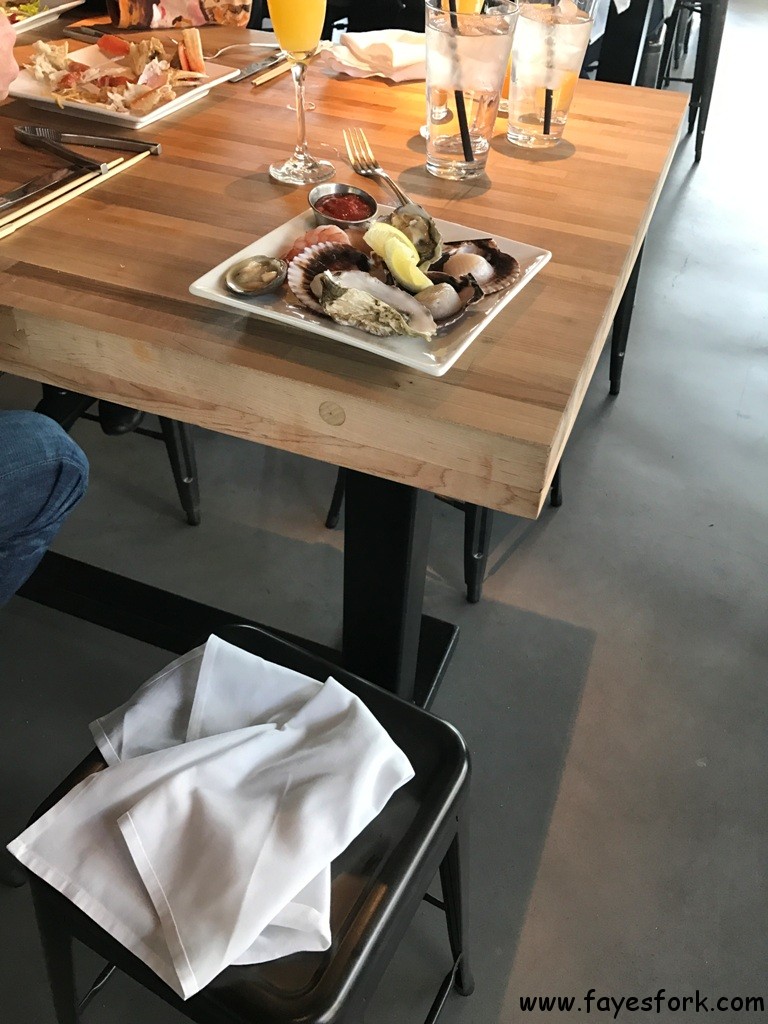 I was put off by the hostess as she sat us in the way back with these bar tables and seats. We had made reservations well in advance but were still put in this section. The bar seats had no back which worried me when it comes to parents.
Luckily, we noticed a nice manager walking around after we sat down. I asked him if there was any chance we could be moved to another table if and when one should come available. Jason, the manager, said it was busy and tables were all booked. By some miracle, and the kindness of this man, he came back ten minutes later to say he was clearing a table for us. Thank you so much Jason!
On to the brunch: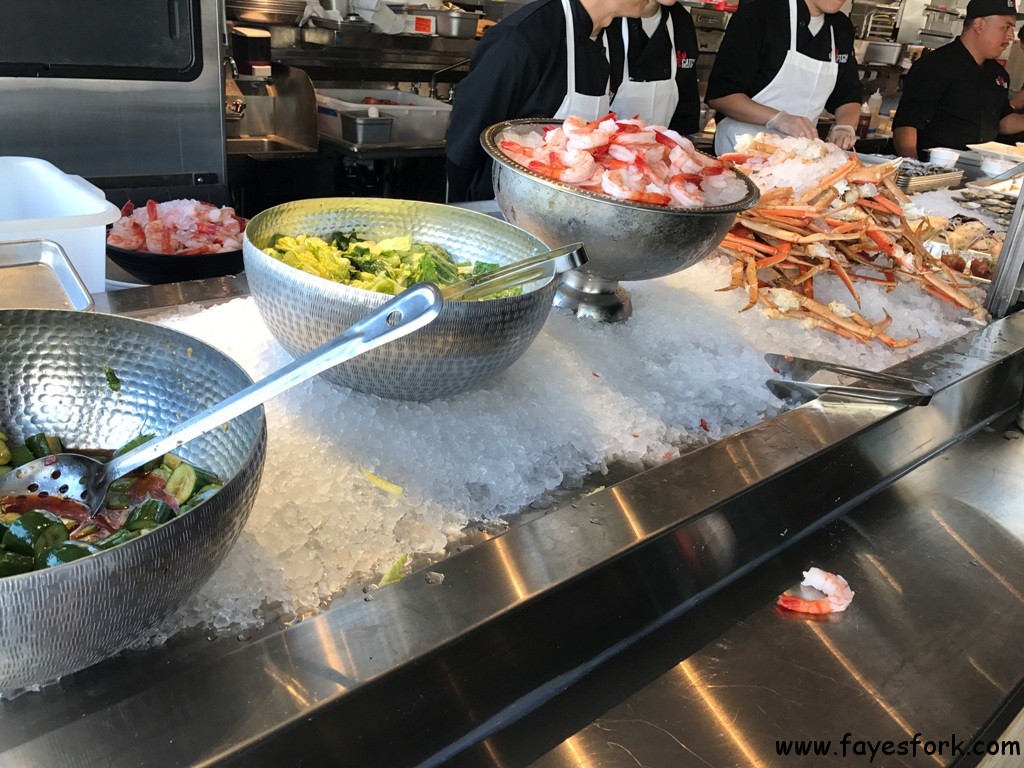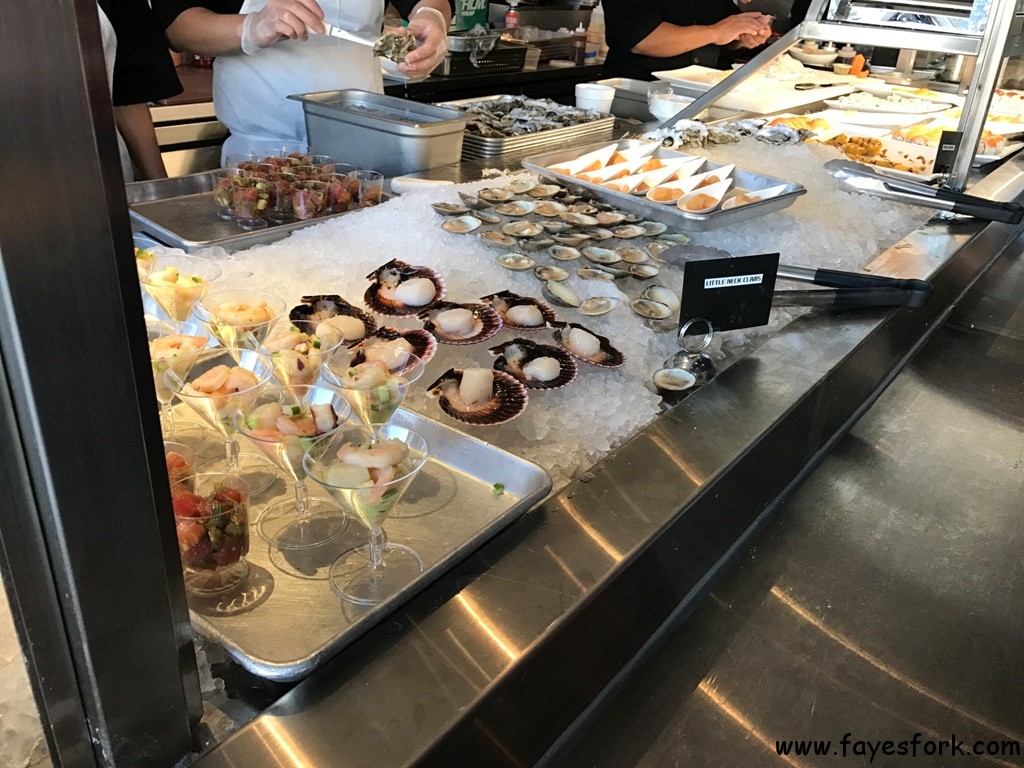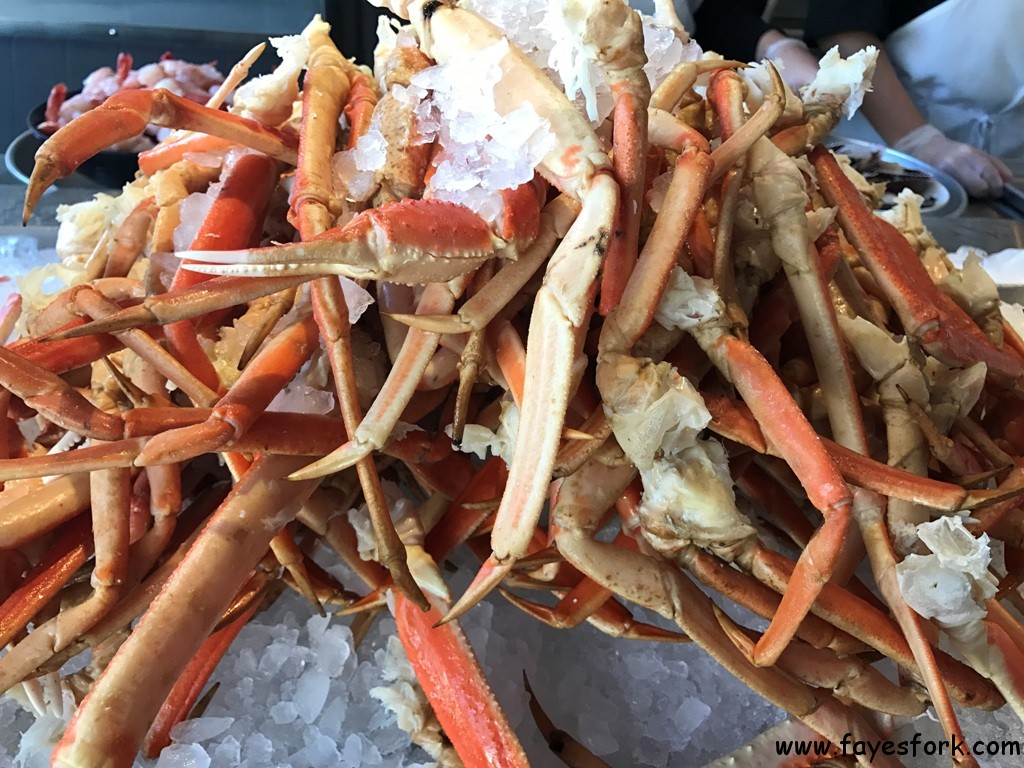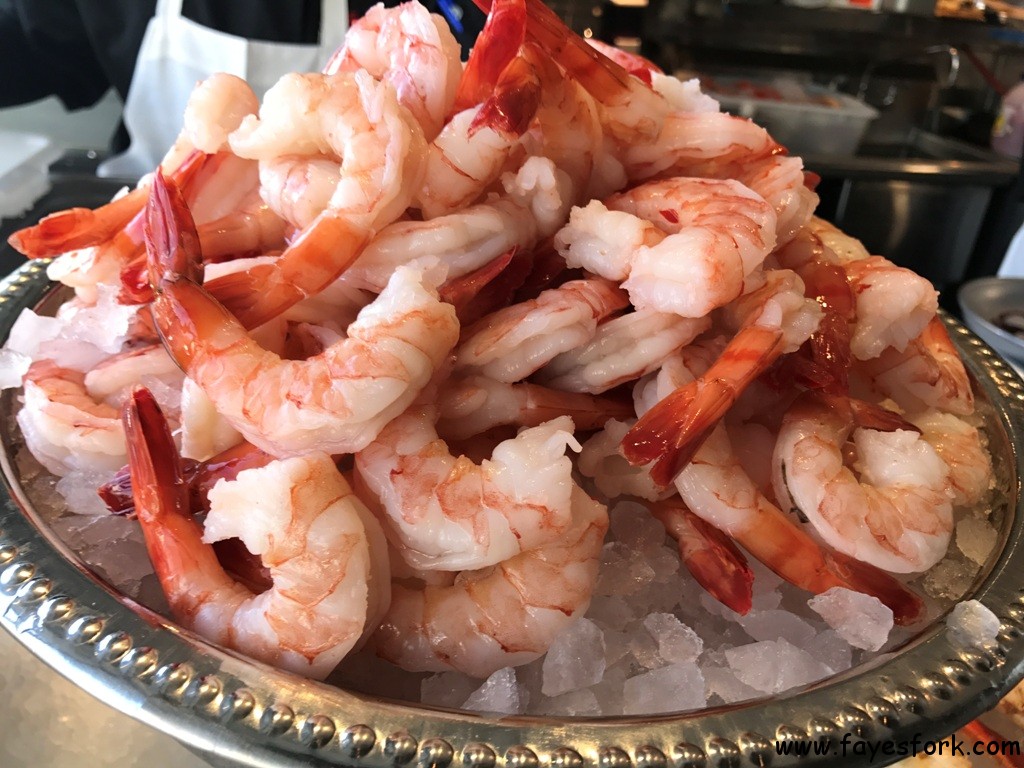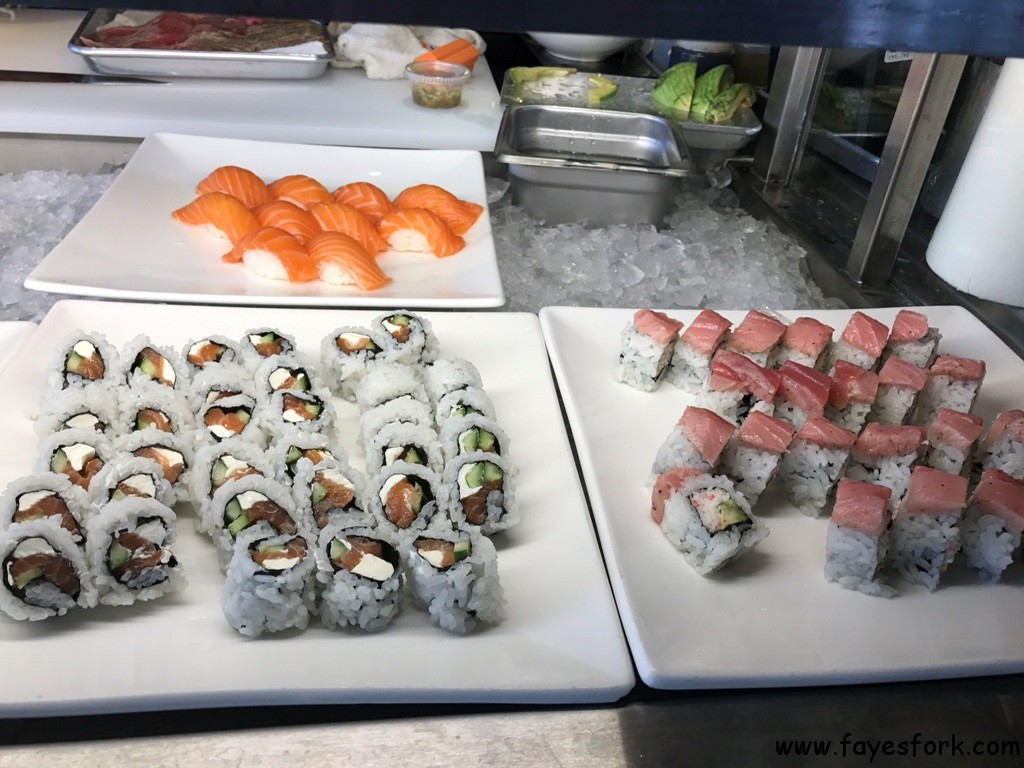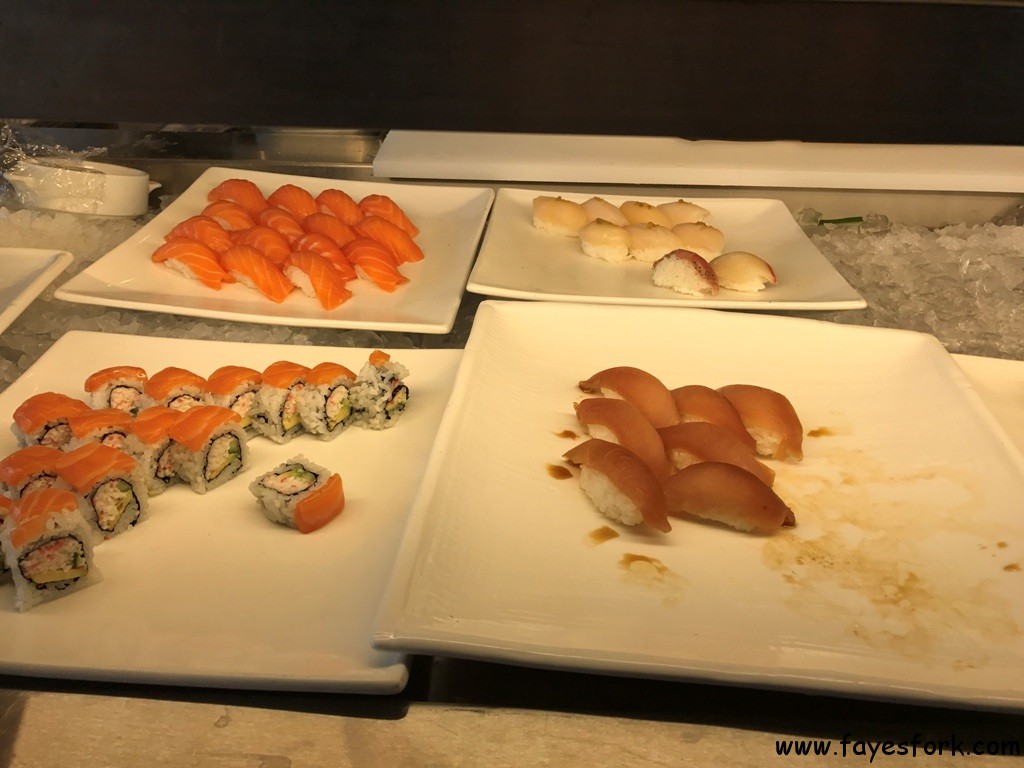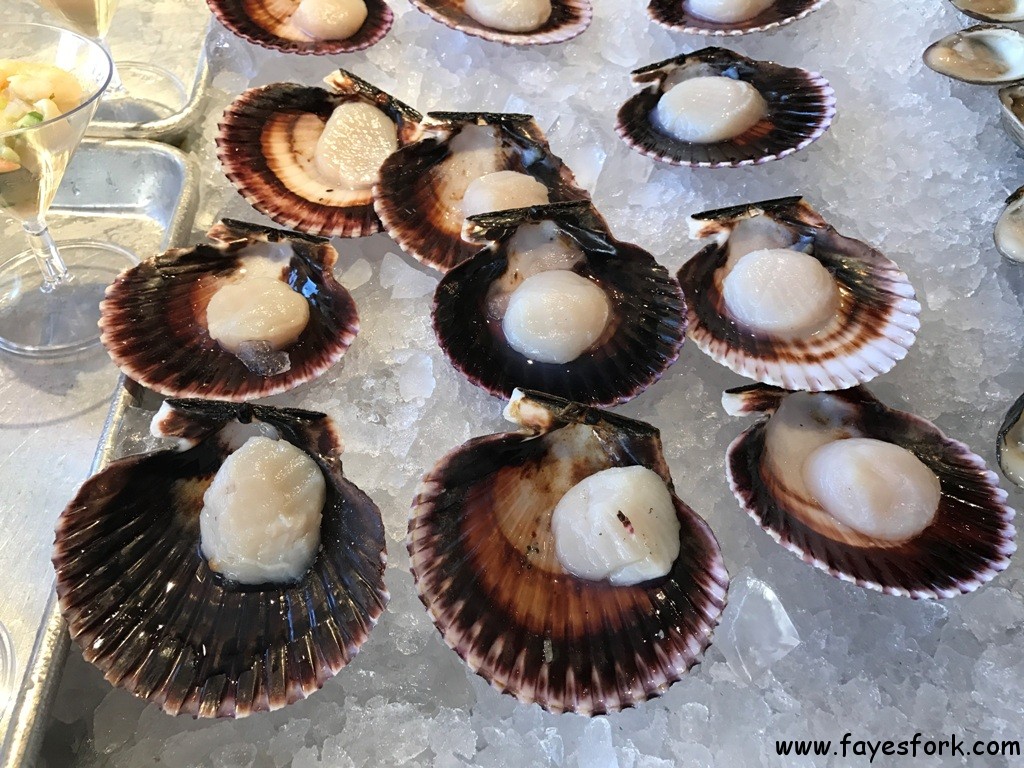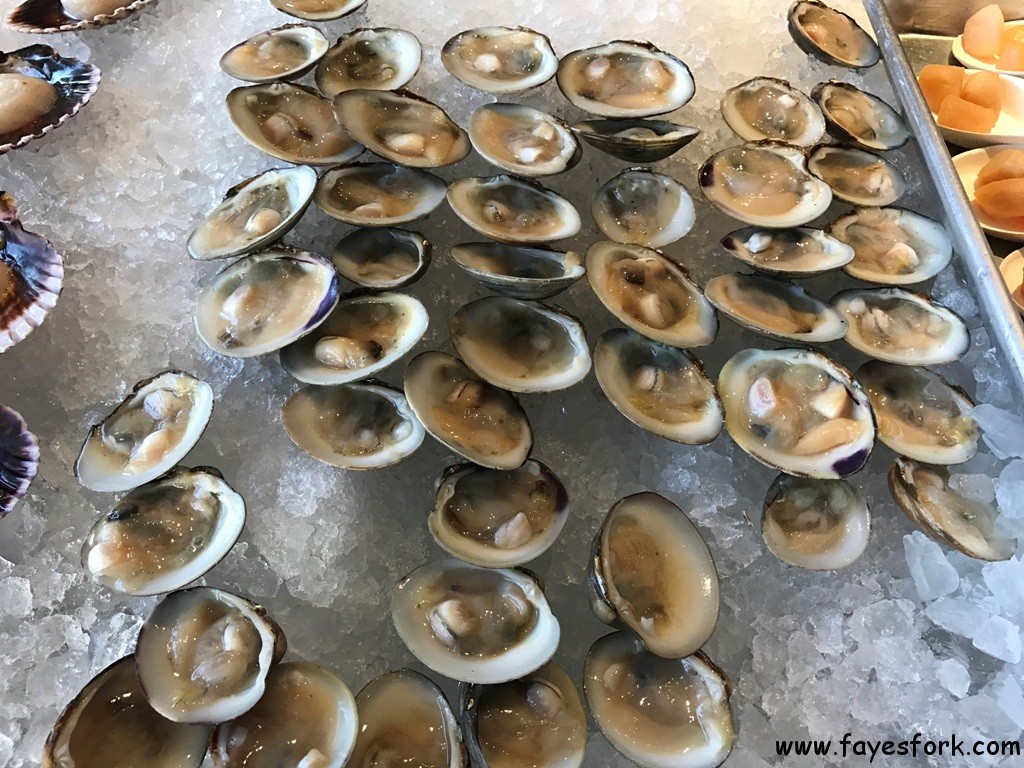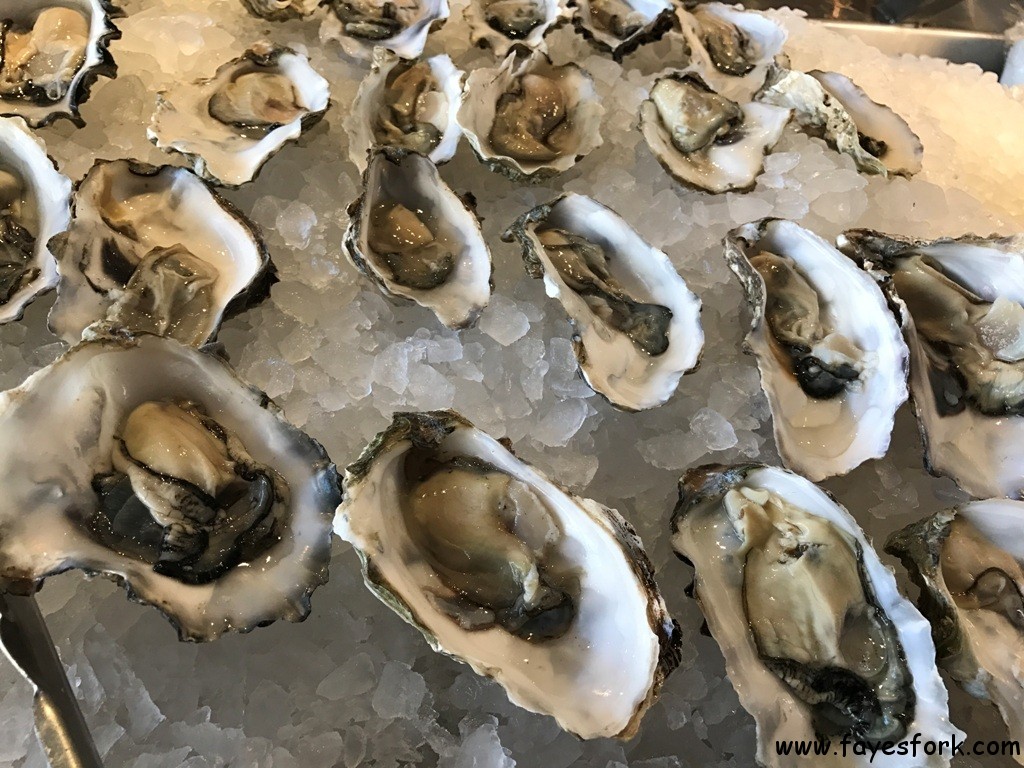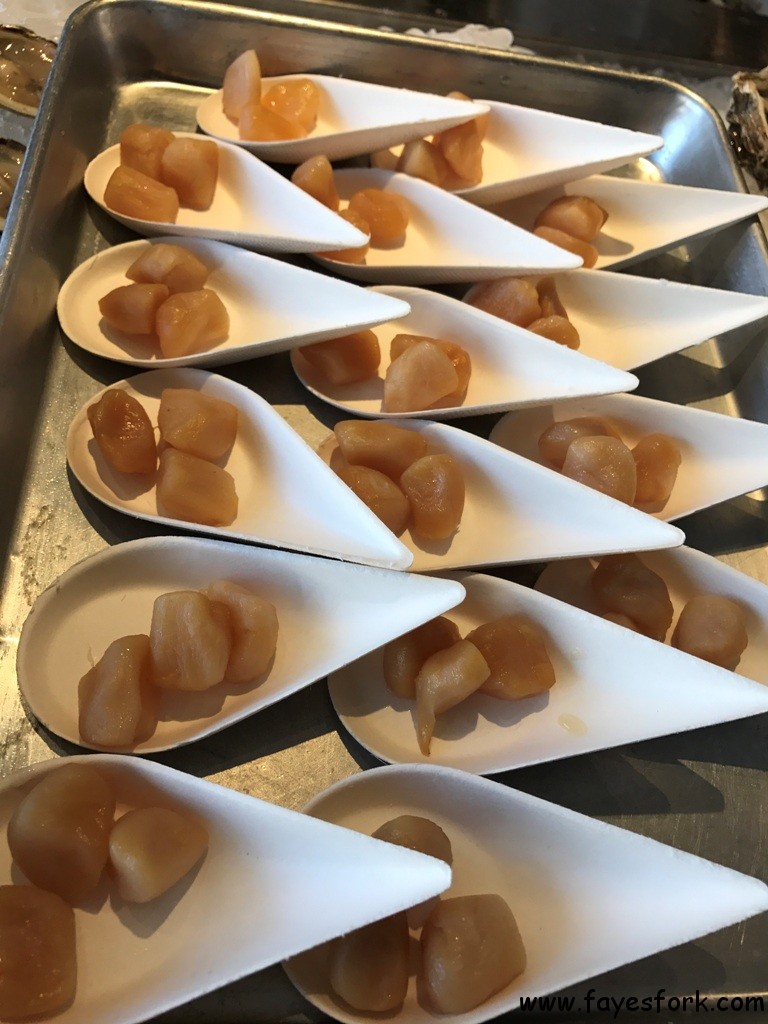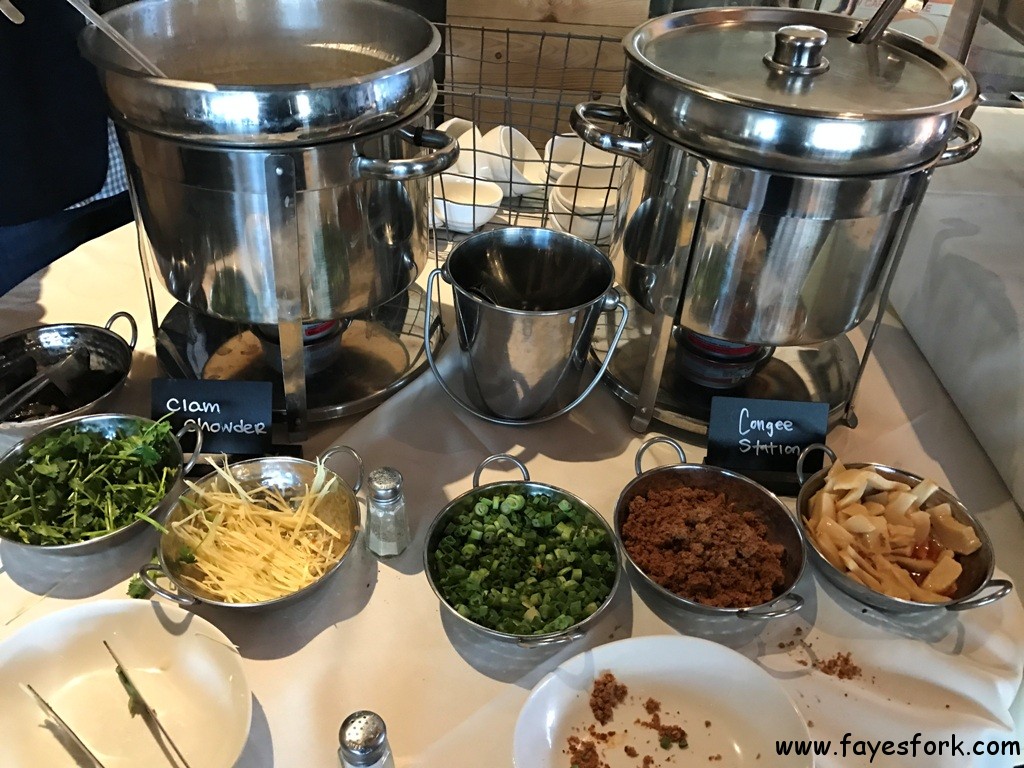 I haven't seen a congee station ever! There were a variety of toppings for the congee: cilantro, thousand year old egg, fresh ginger slices, green onion, pork sung, and bamboo.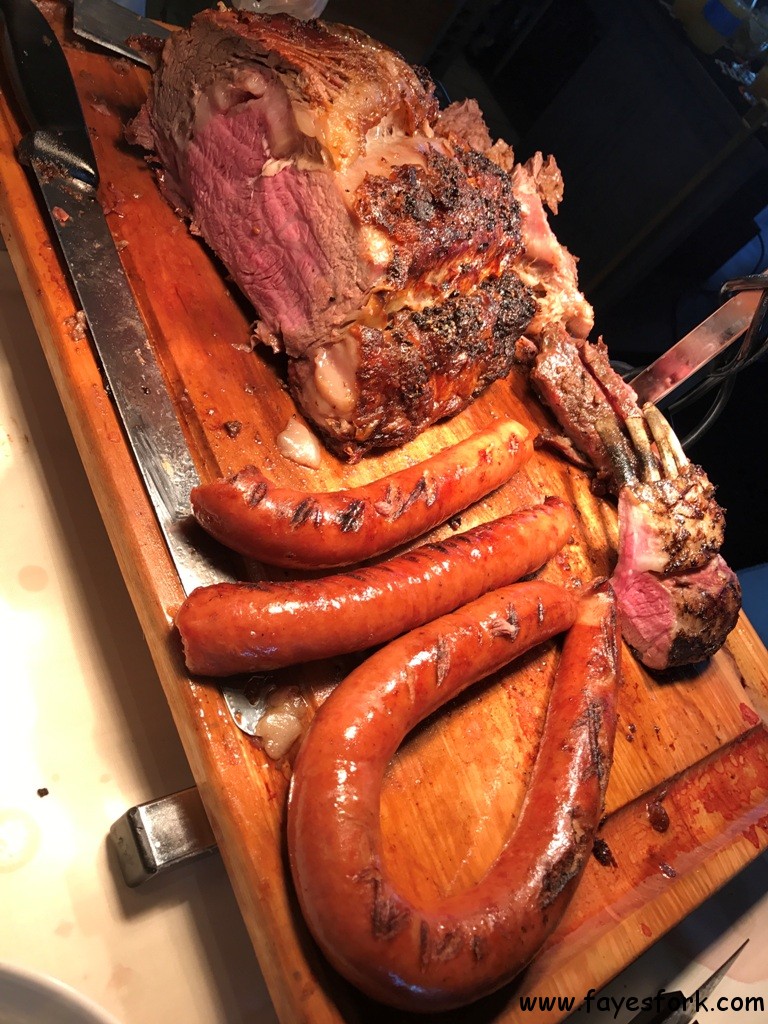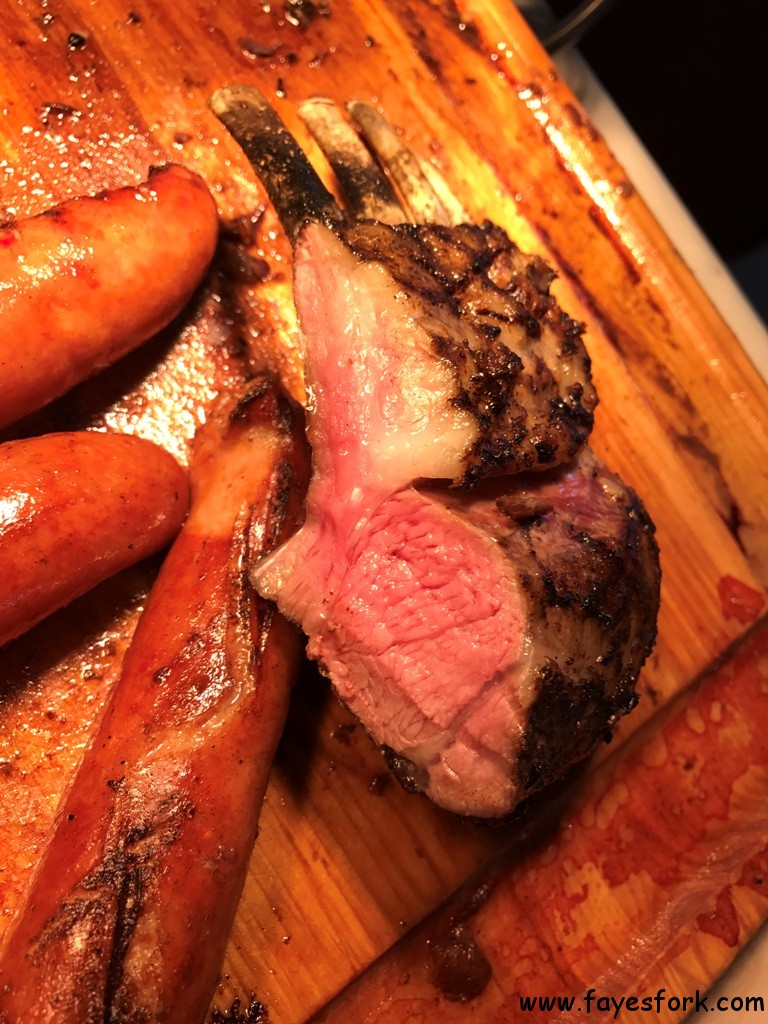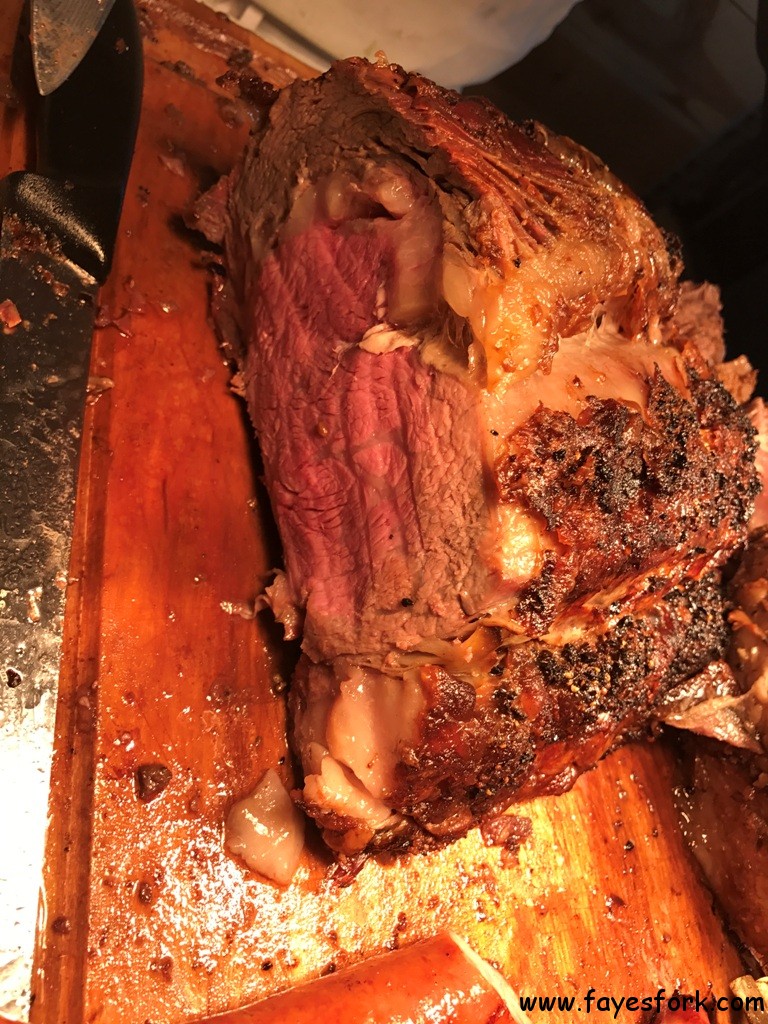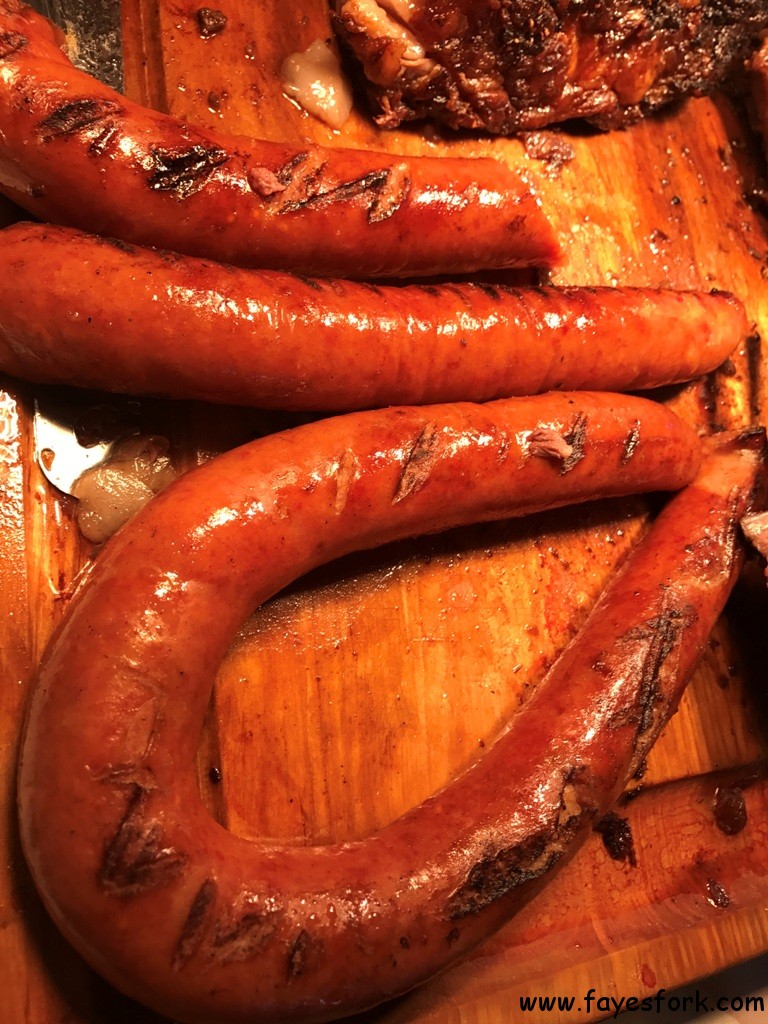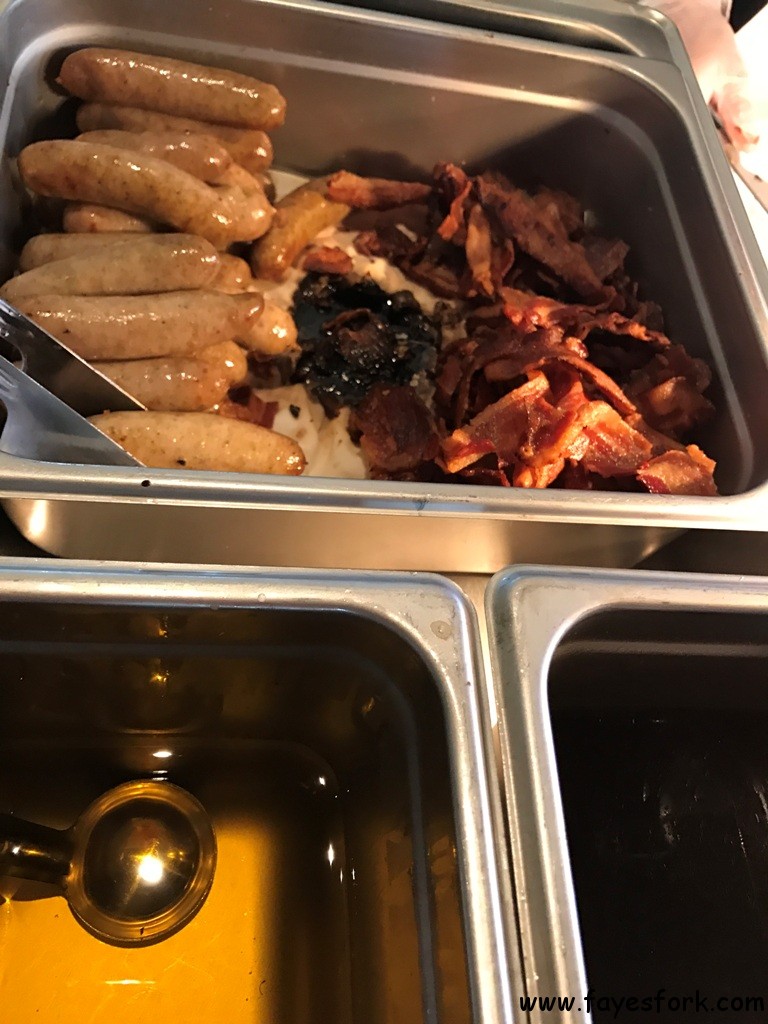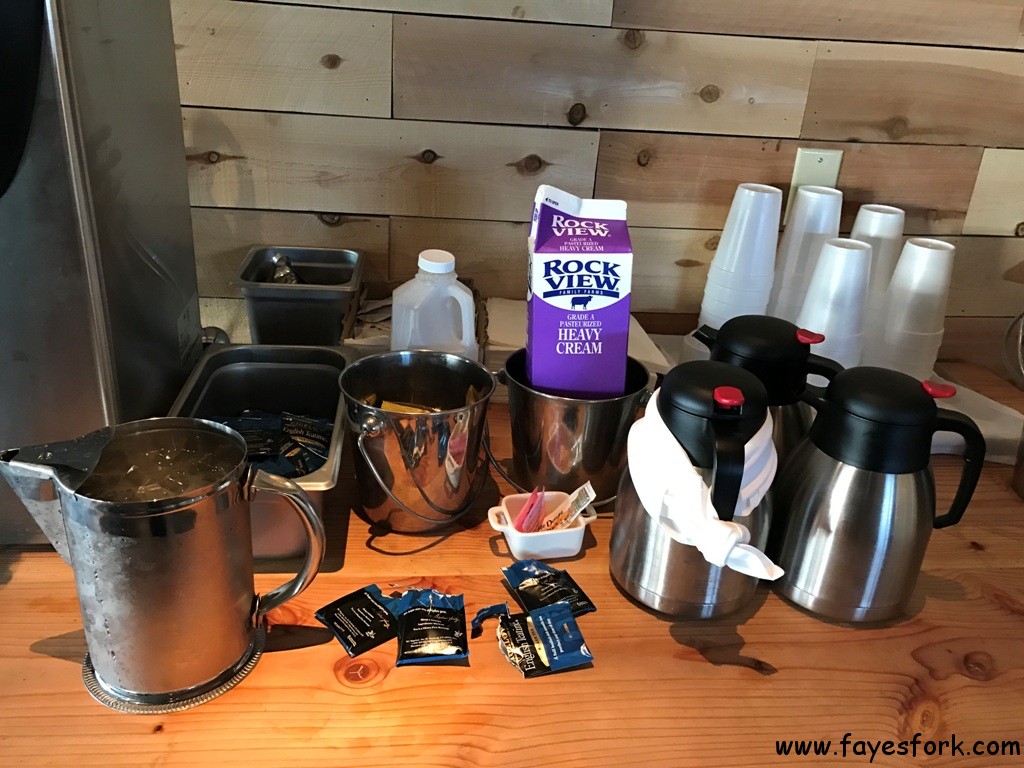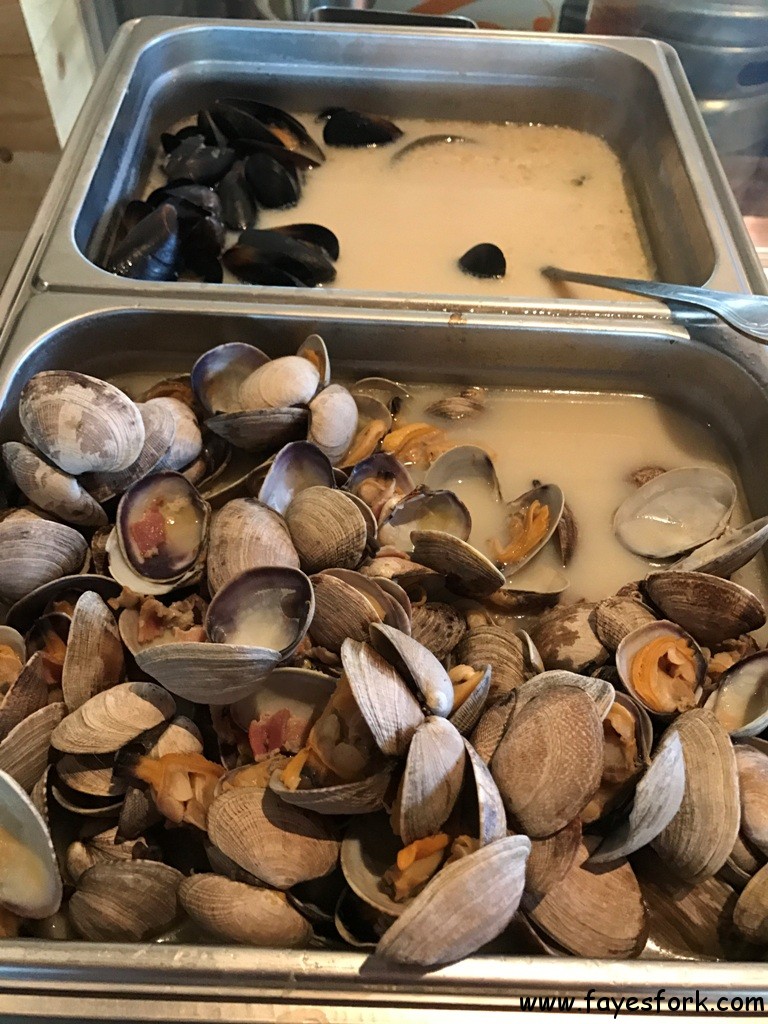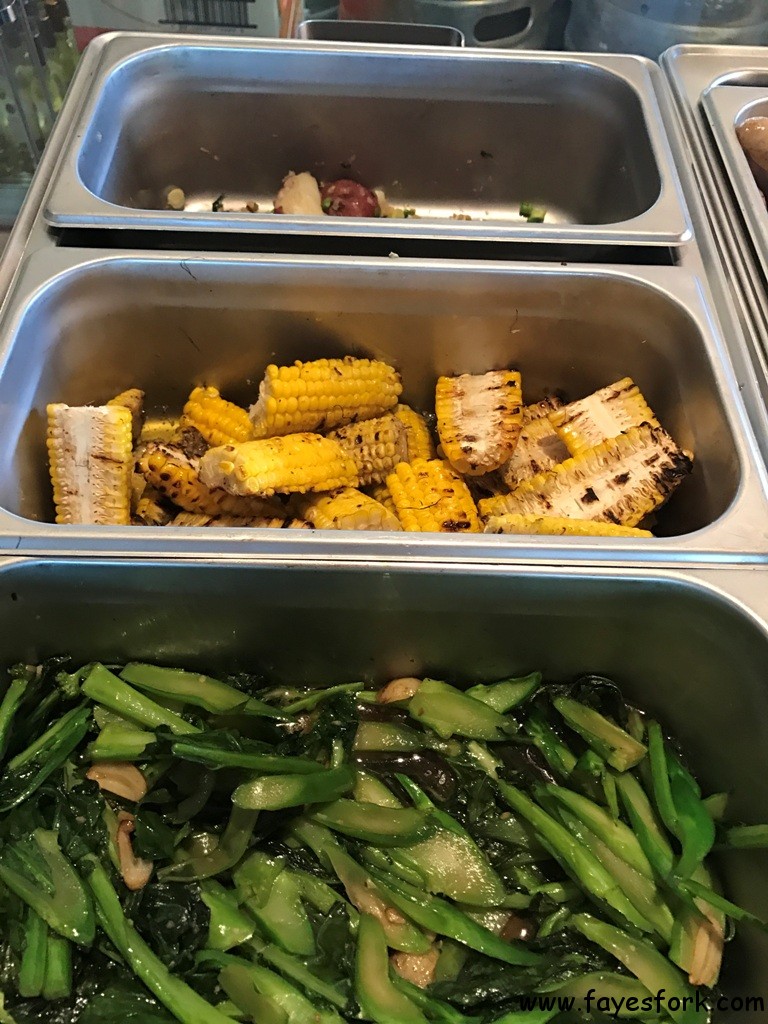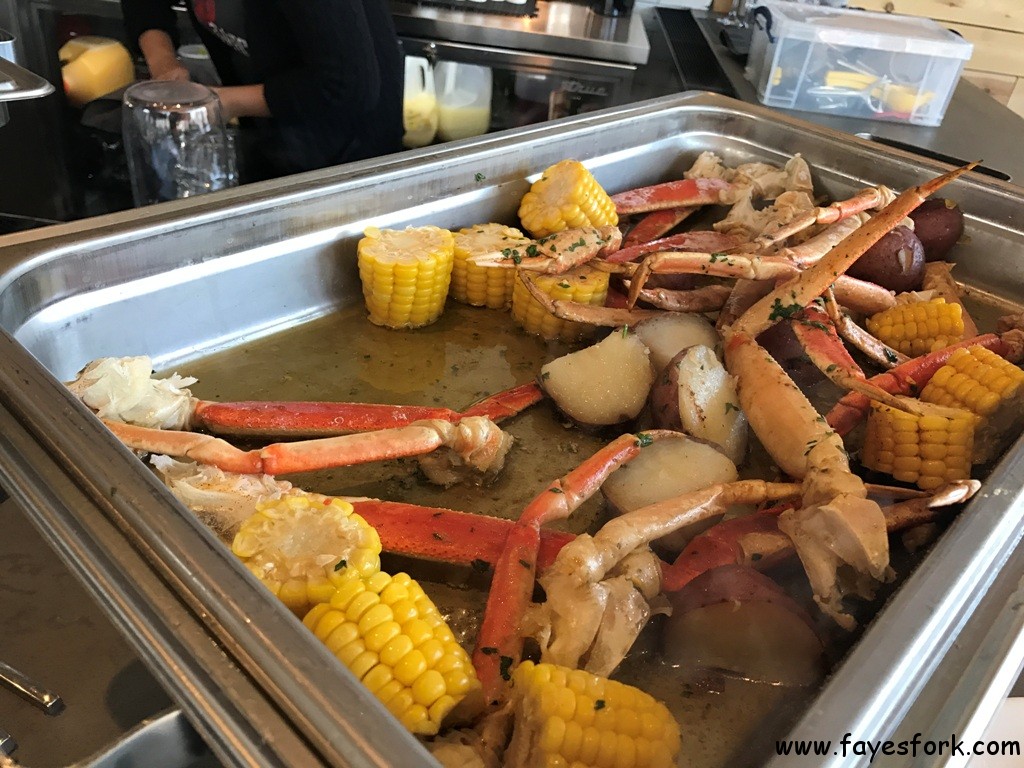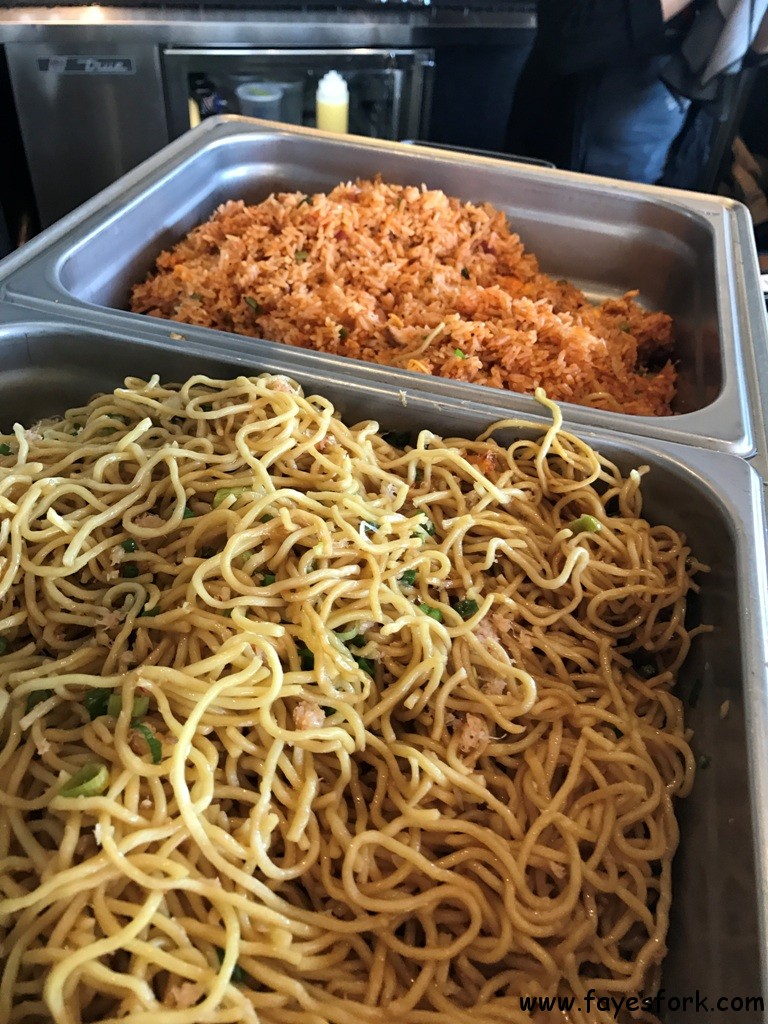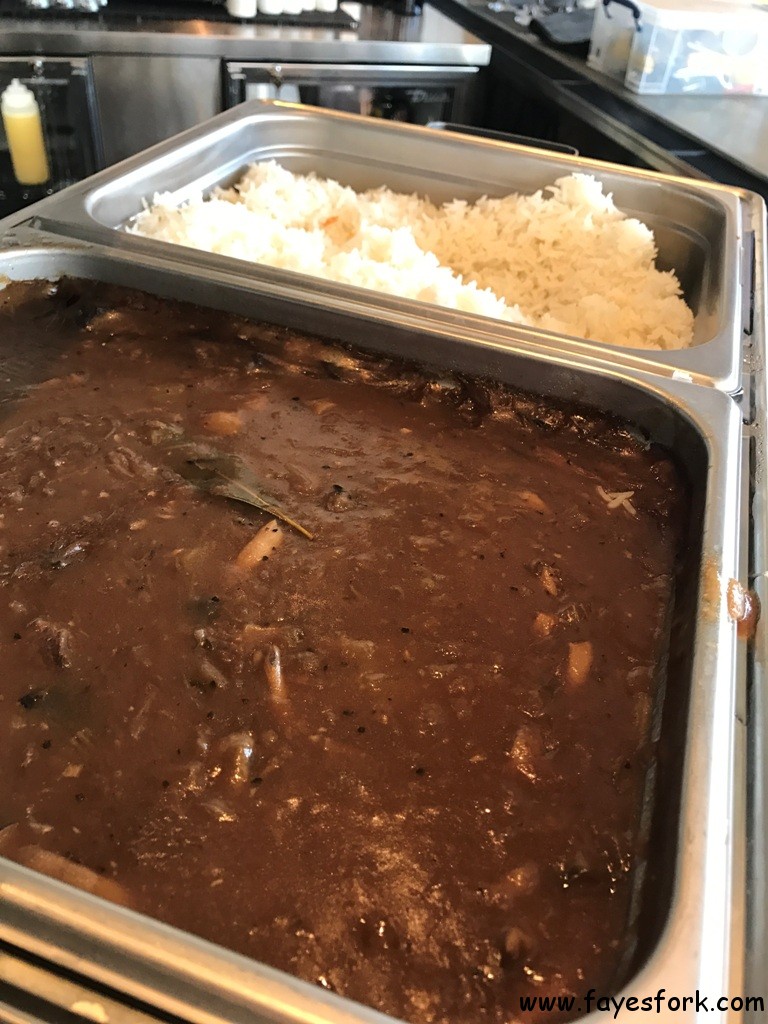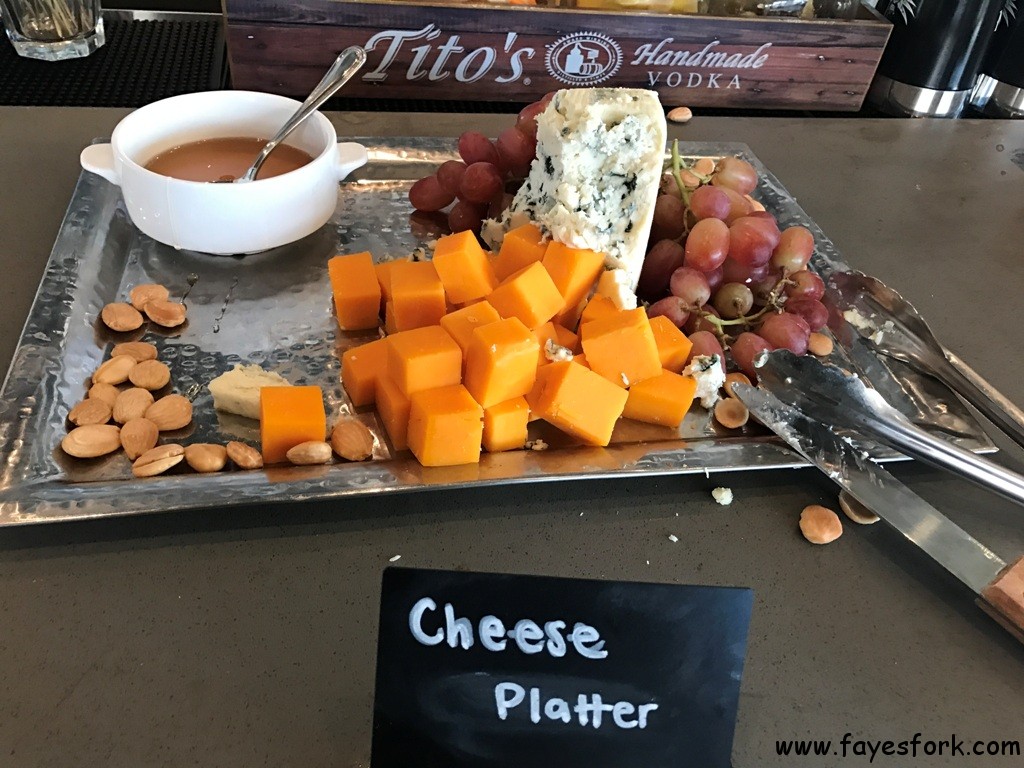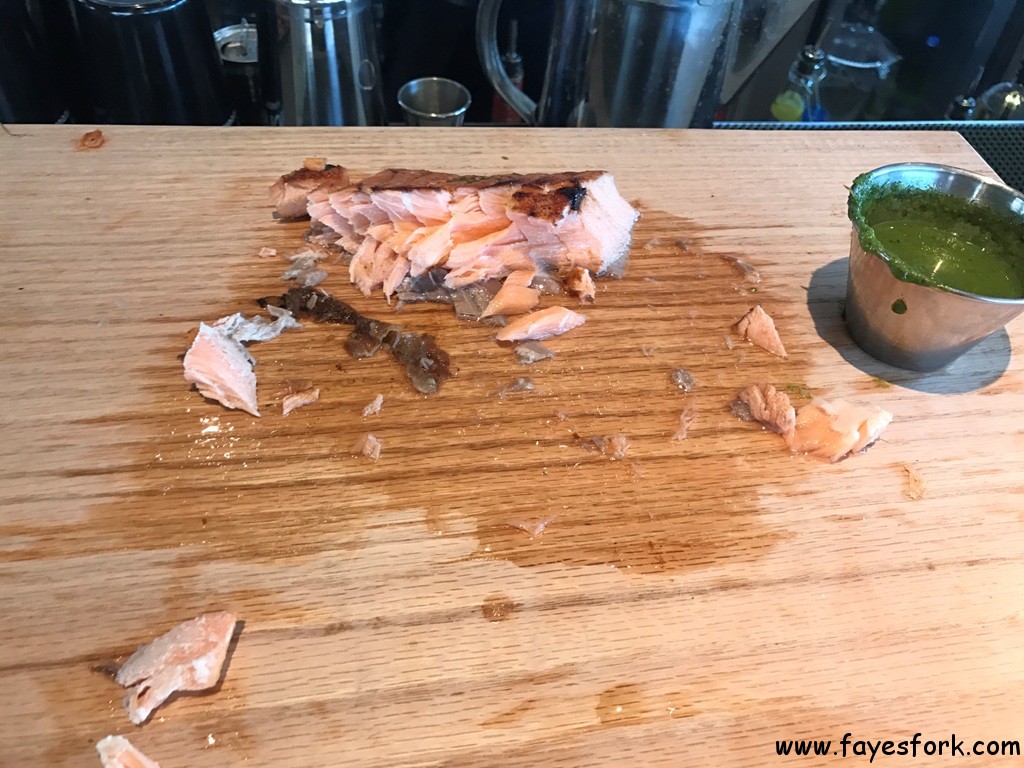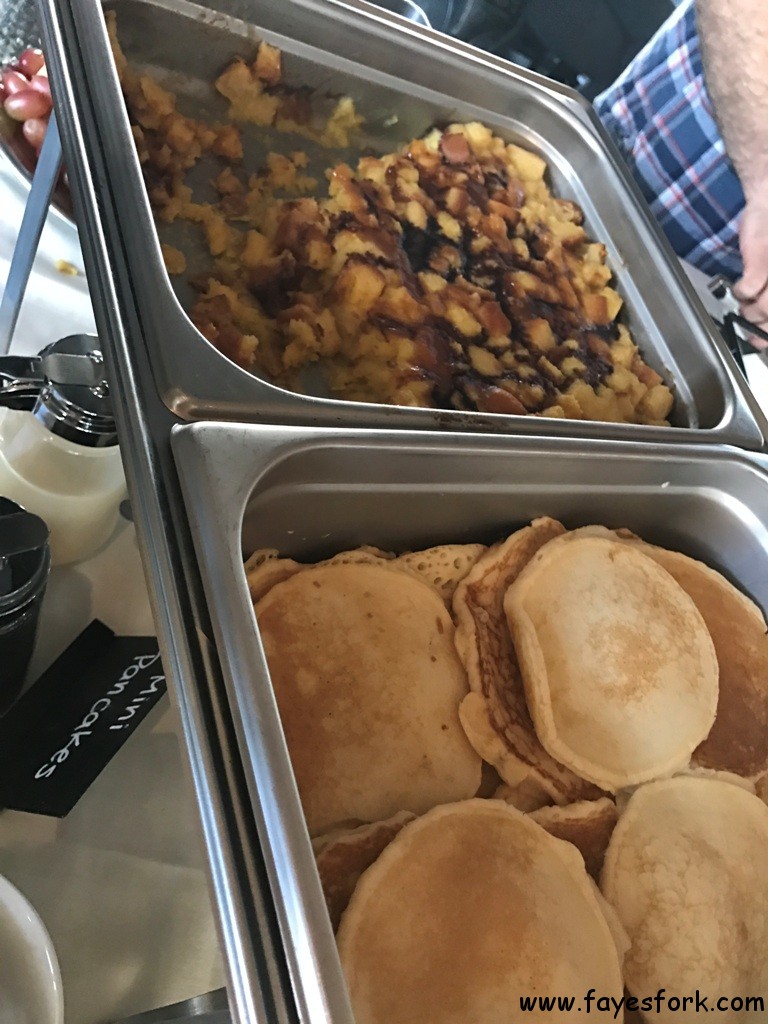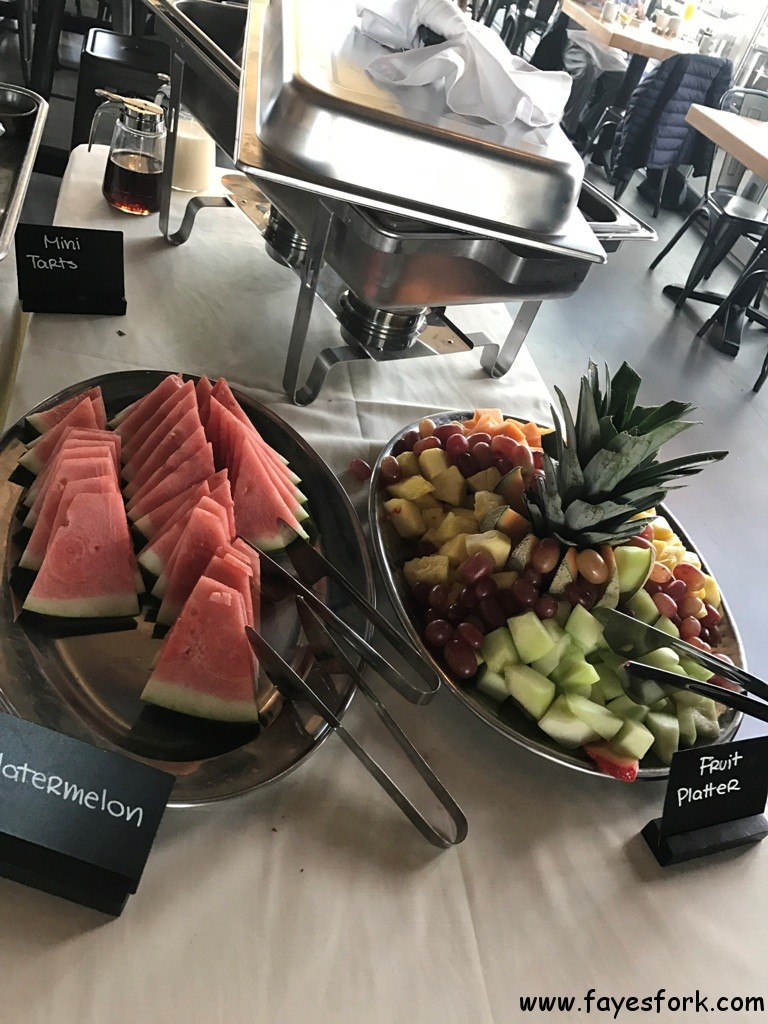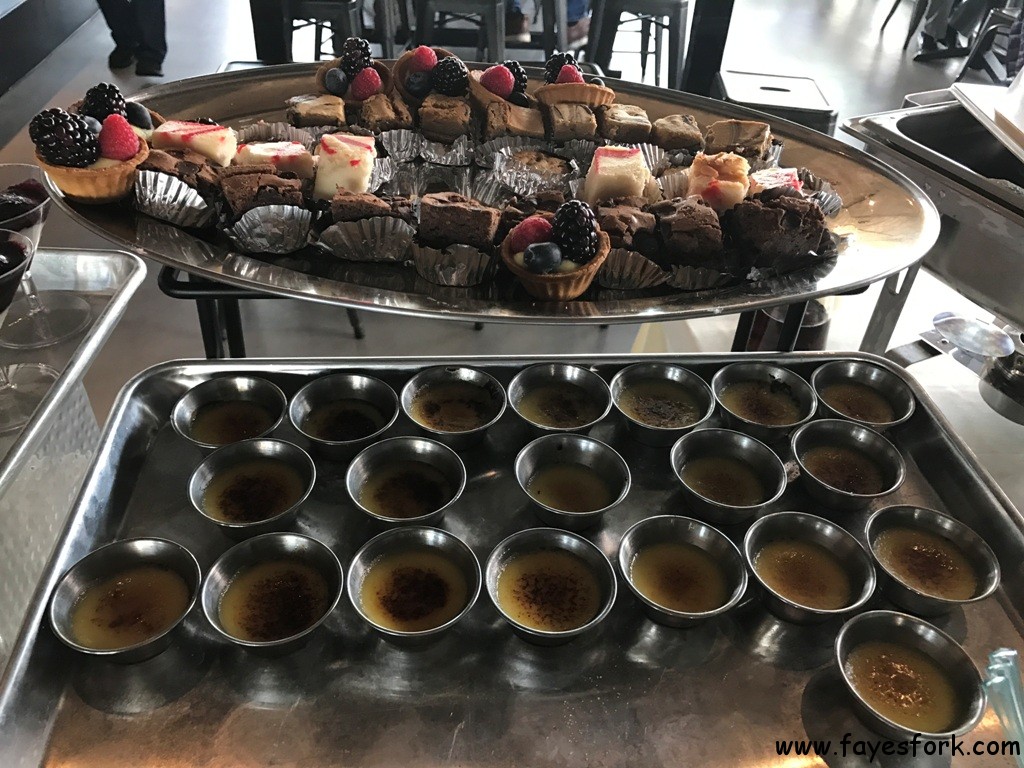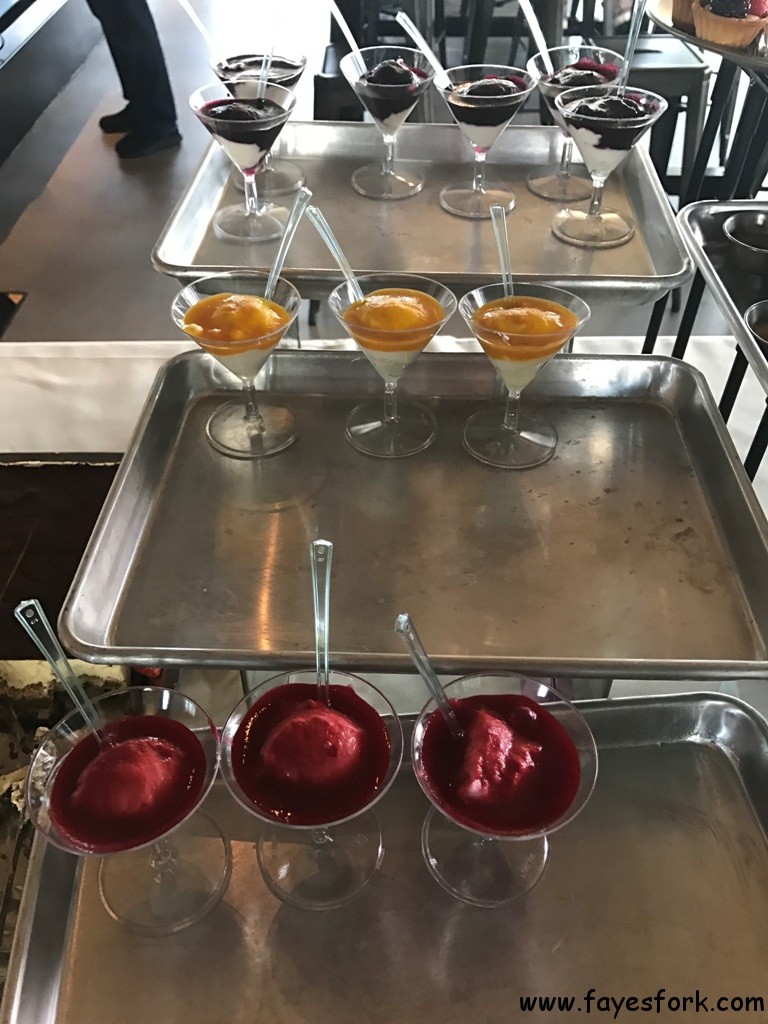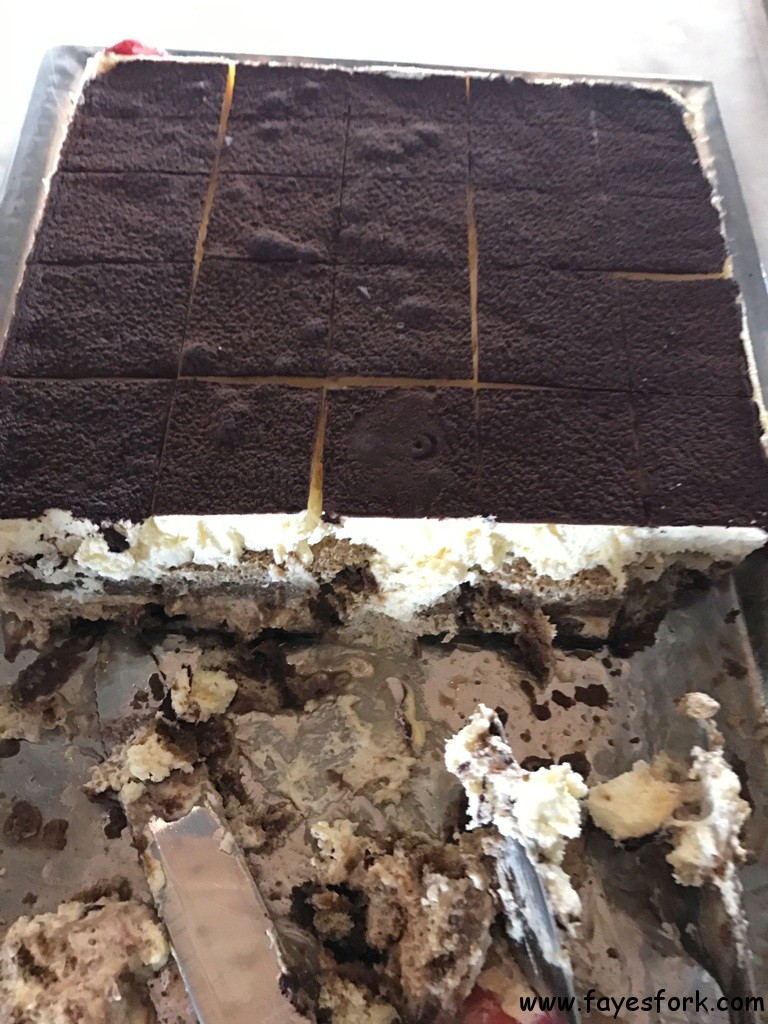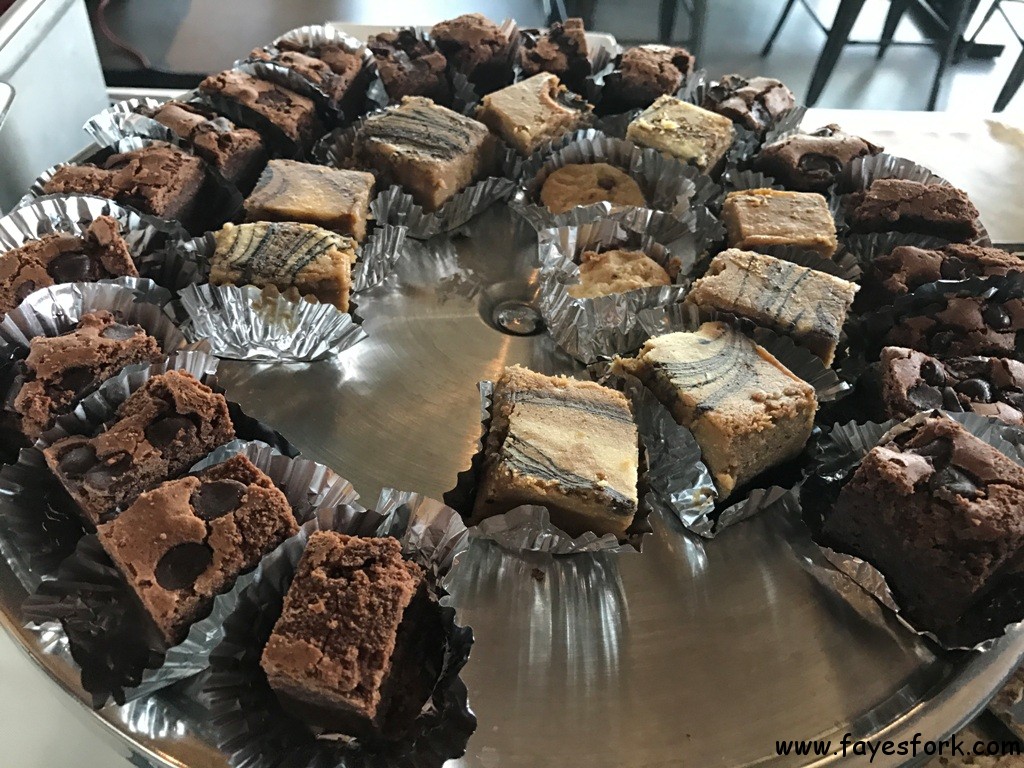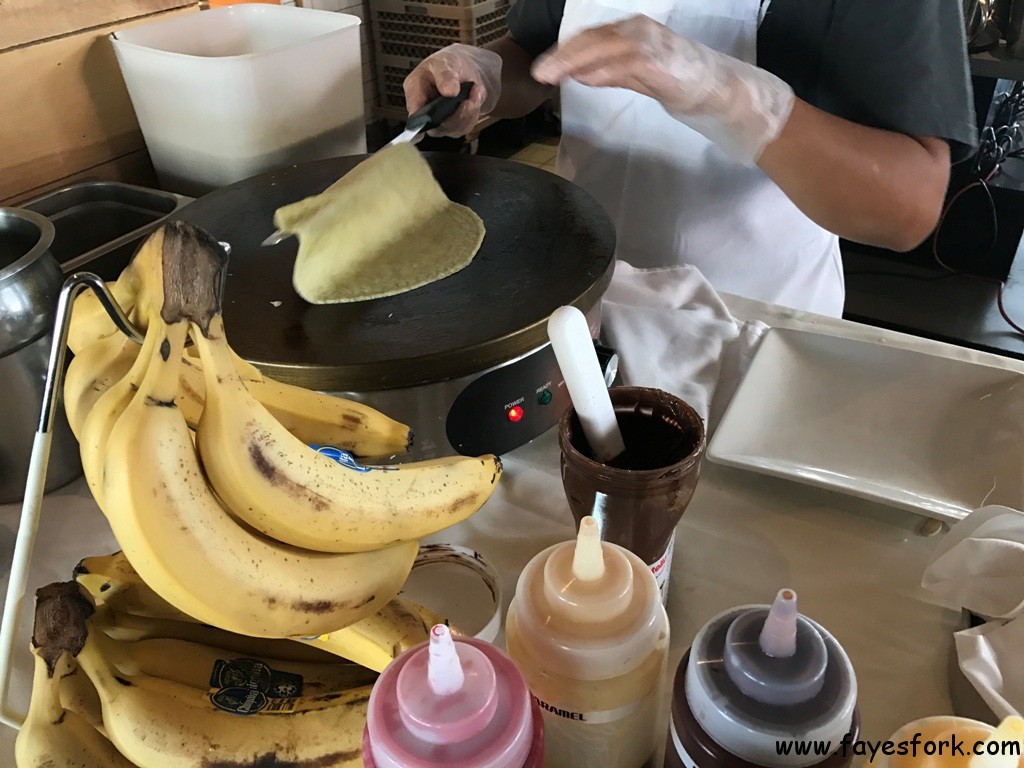 Not a bad selection right.
Here were our various custom plates we gathered from the brunch …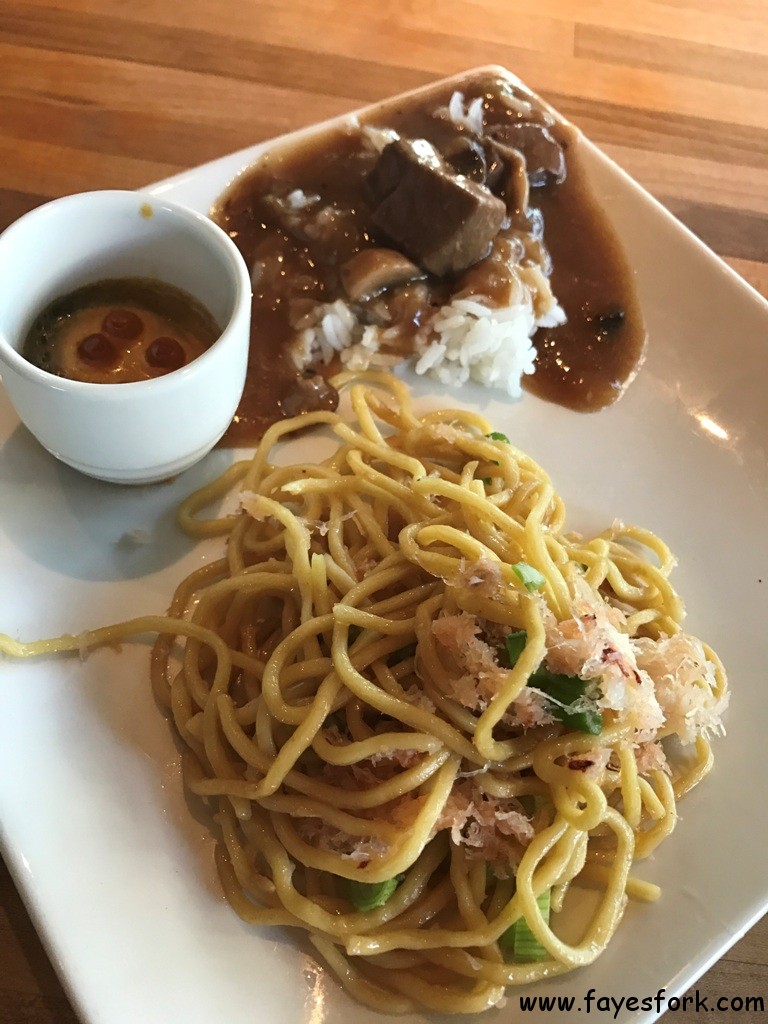 The beef stew was bland and the meat a bit tough. The noodles had a faint truffle essence but the noodles were extremely dry and needed more 'sauce' (be it butter, etc). The oyster flan didn't taste much of anything as it doesn't fare well in a covered chafing dish.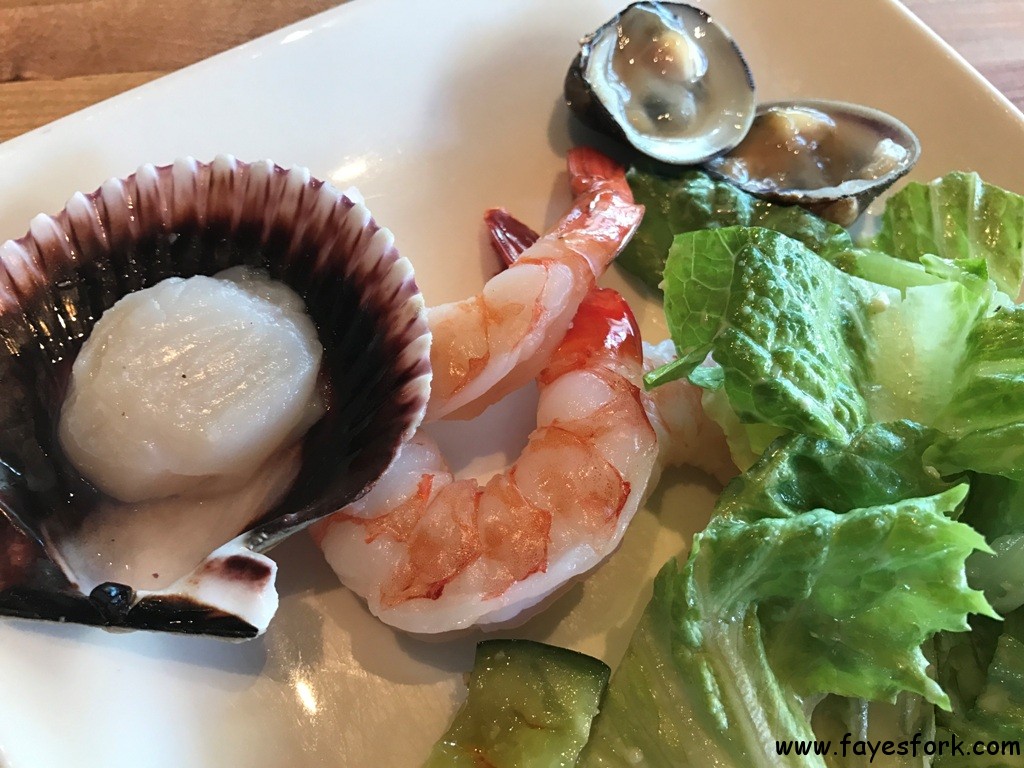 The raw scallops were the main reason I wanted to visit Big Catch Seafood House. The scallops were plump and tasted pretty good. I thought they placed a thawed scallop unto the scallop shell but the scallops were actually still attached to the shell. Very good sign.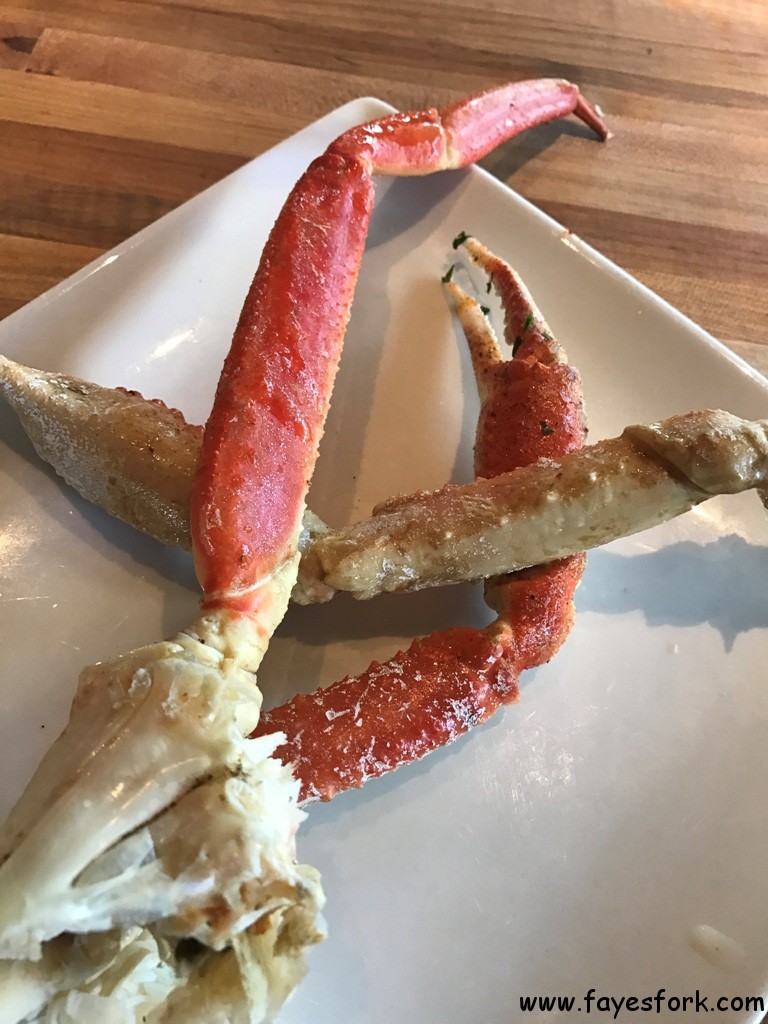 Family opted for the warm snow crabs. It took effort to crack so most of us leaned towards other seafood items that day.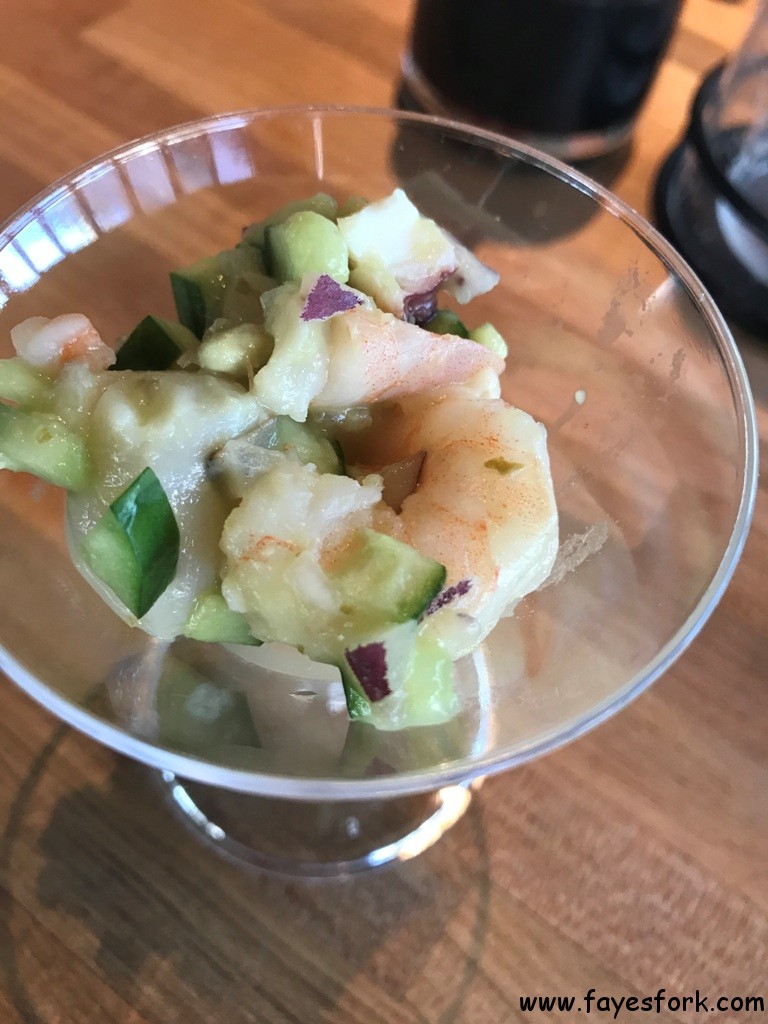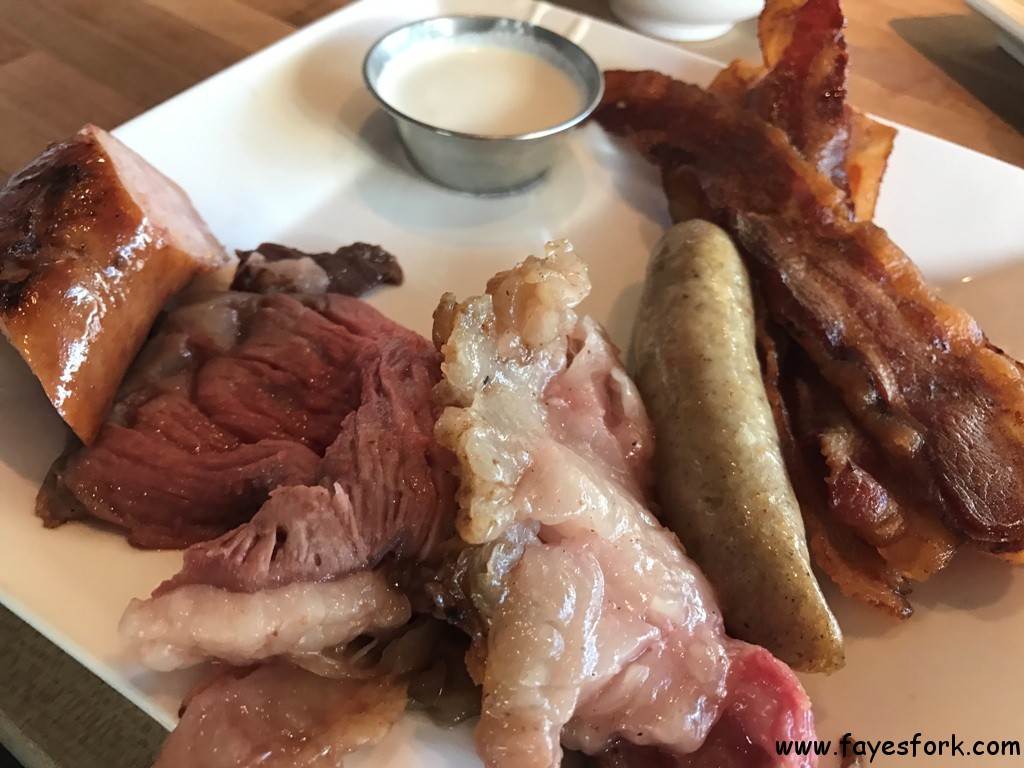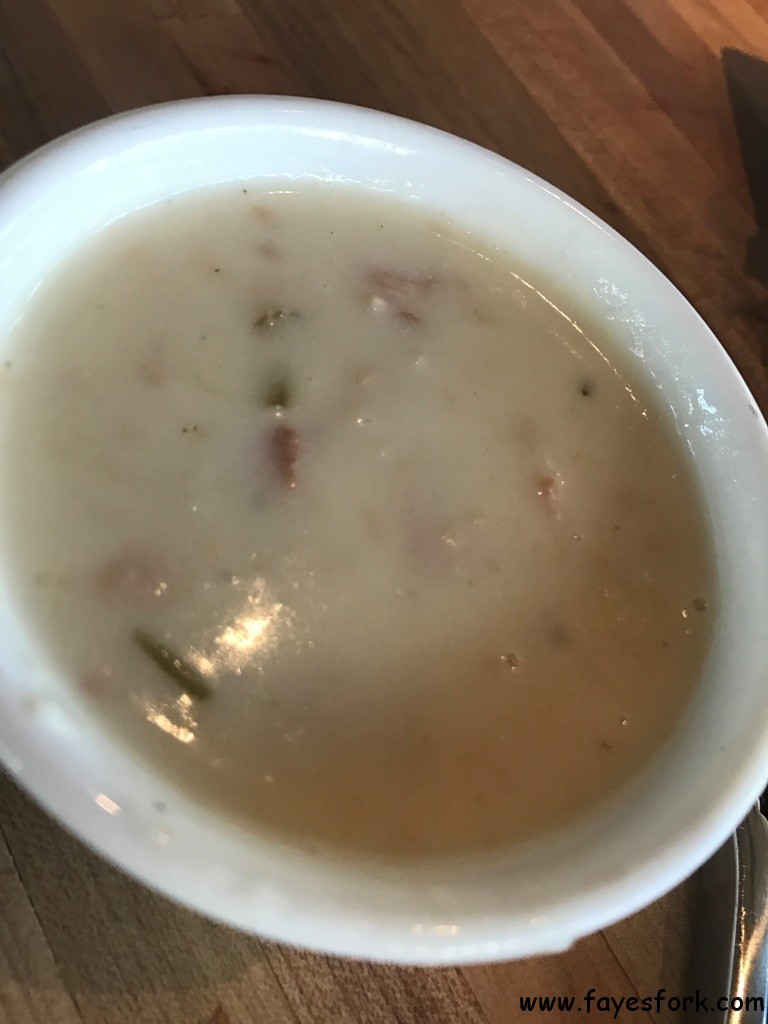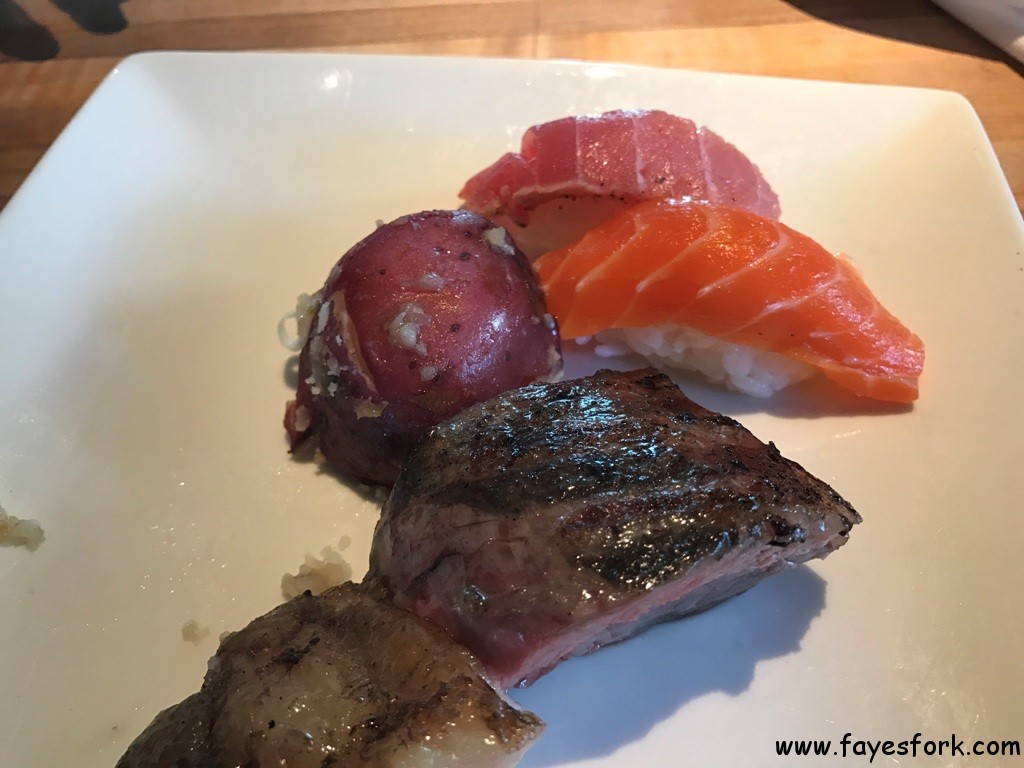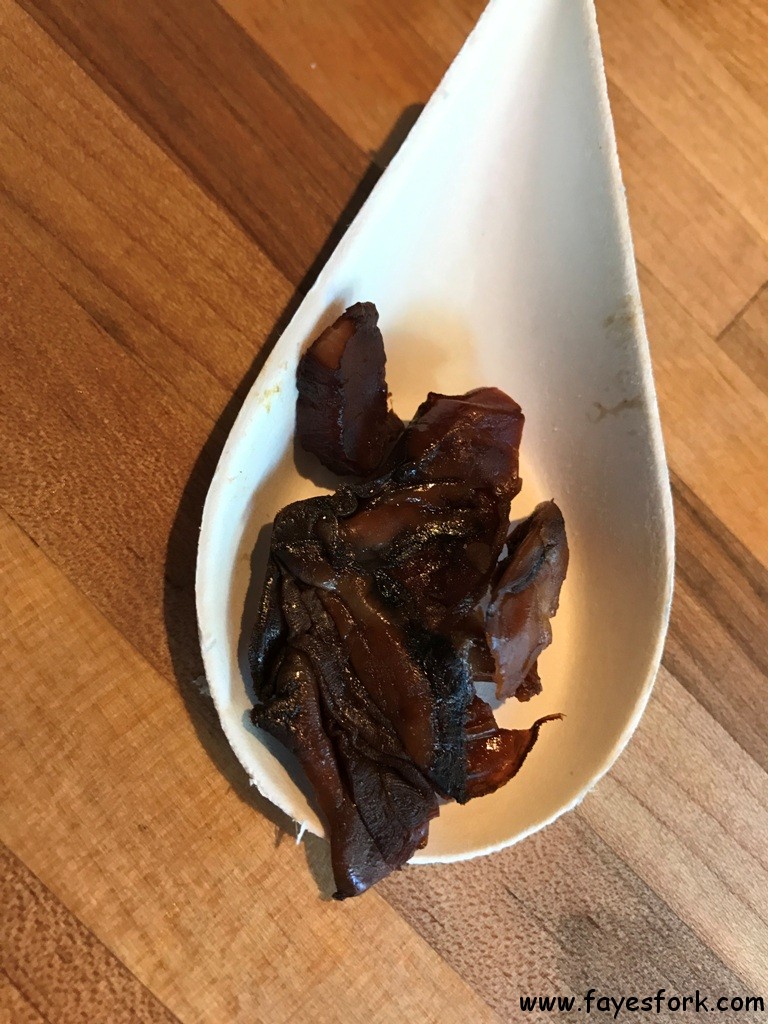 A staff member came around and gave us a sampling of this smoked oyster. I don't remember if anyone in our party actually tried this.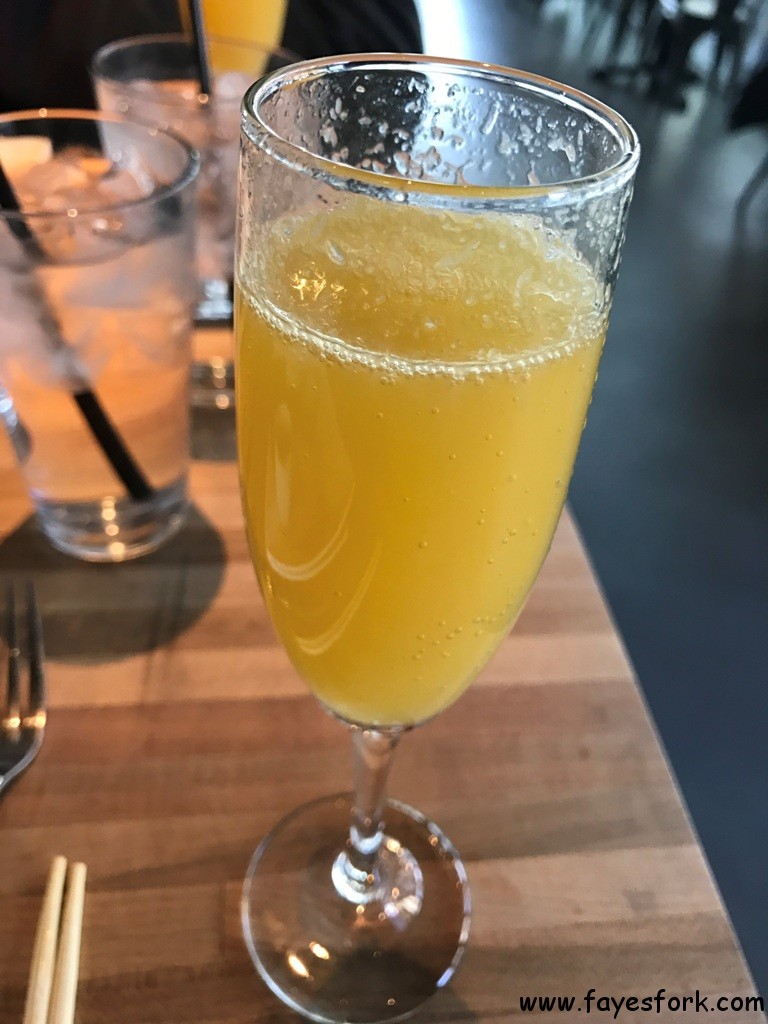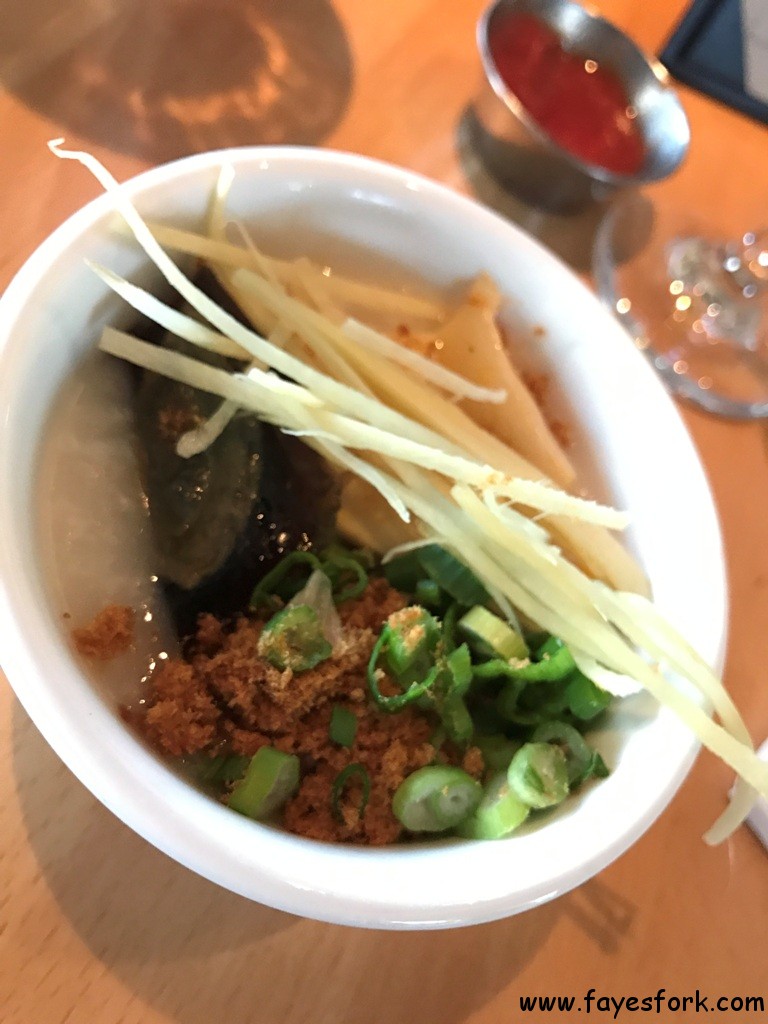 I added everything on top of the hot congee and my mom said the porridge was pretty good.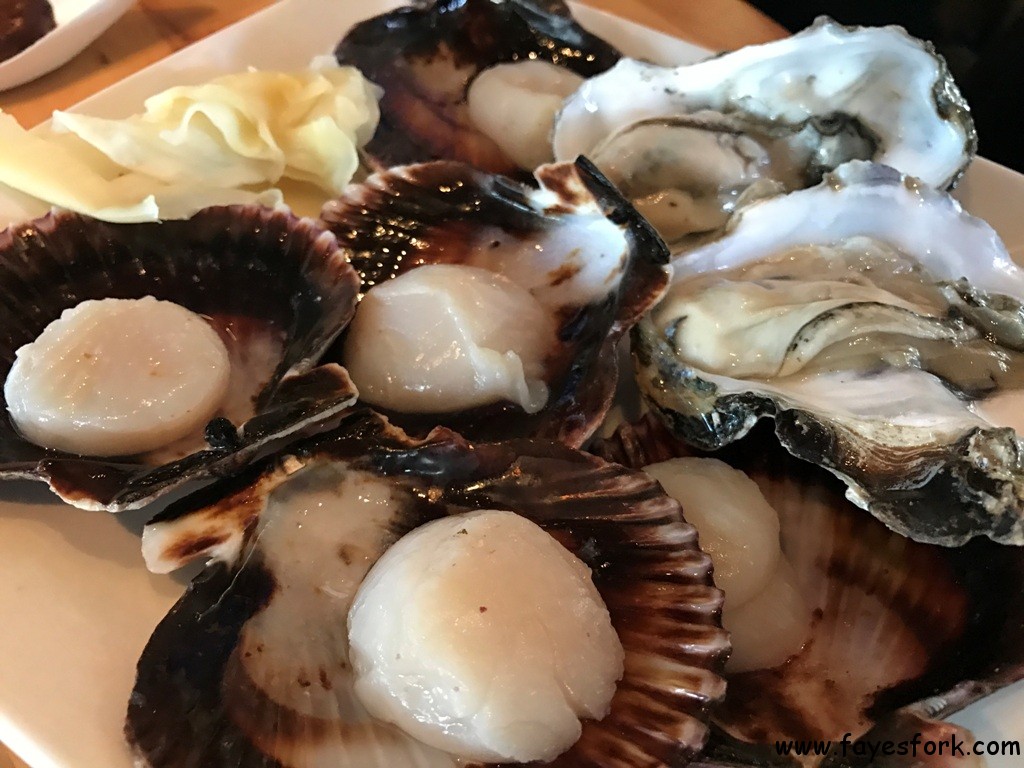 You can tell I was a fan of the raw scallops and oysters.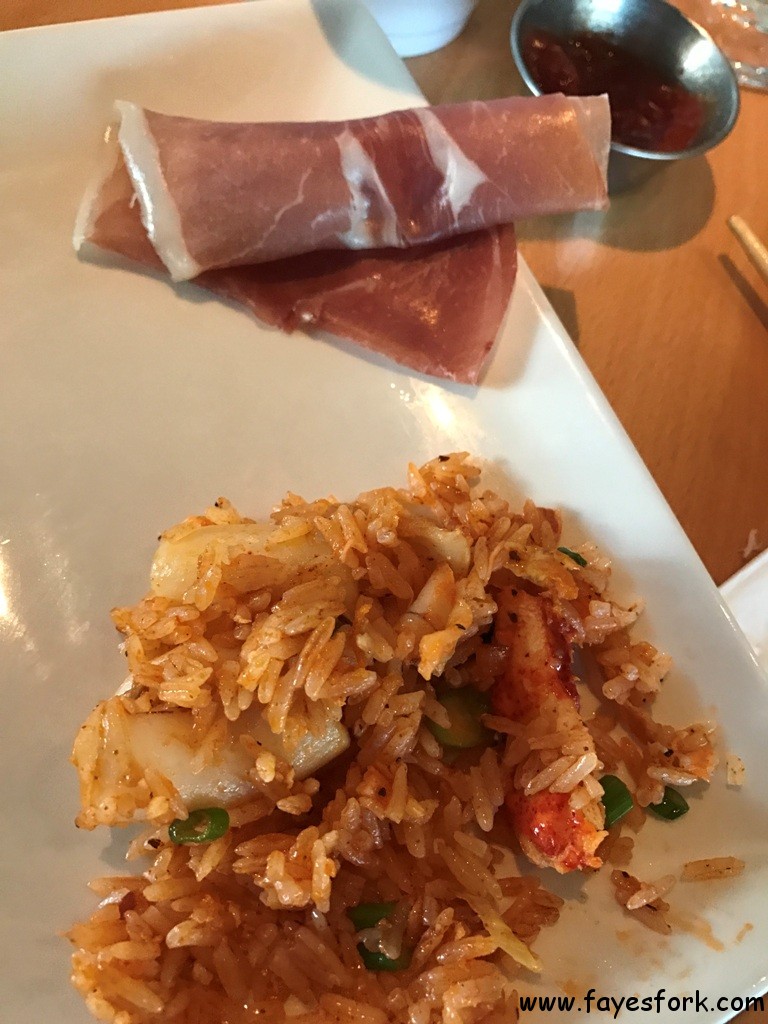 I saw a new tray of the dirty fried rice coming out. The fried rice had shrimp. We enjoyed this rice as it was piping hot and was a nice contrast to the cold seafood we were enjoying.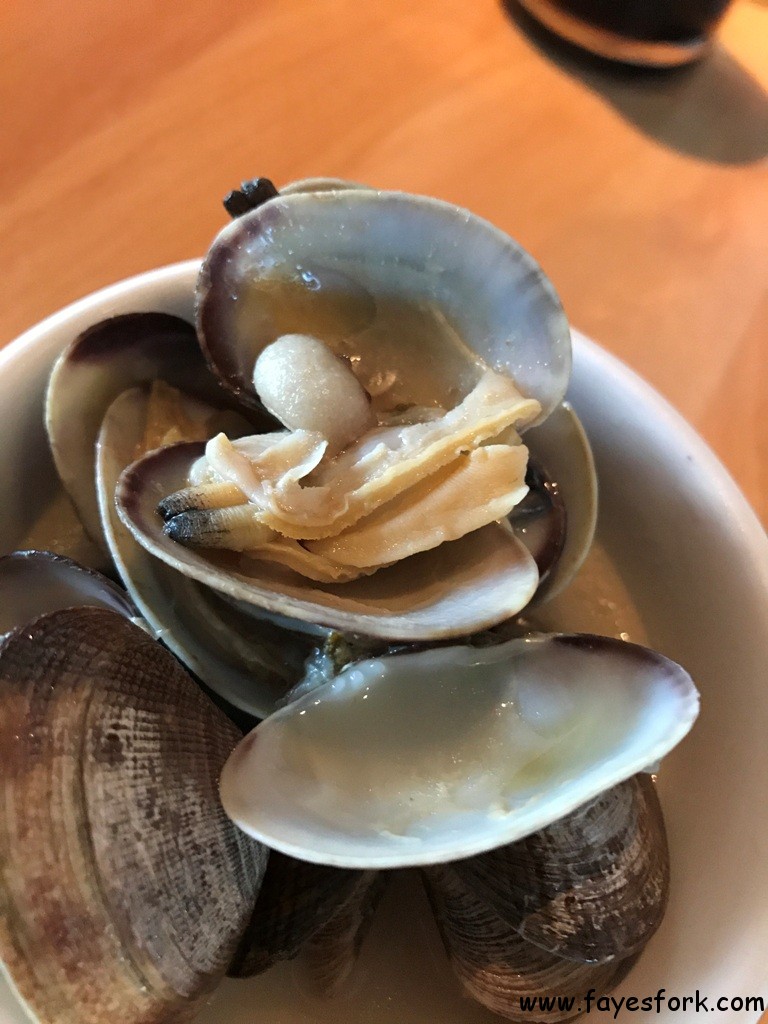 I was excited about the steamed clams as I had tried them on the previous visit. The clams were expensive last time so I took advantage of the endless option this time around. The clams were fine but perhaps a bit chewy from sitting in the warming tray too long.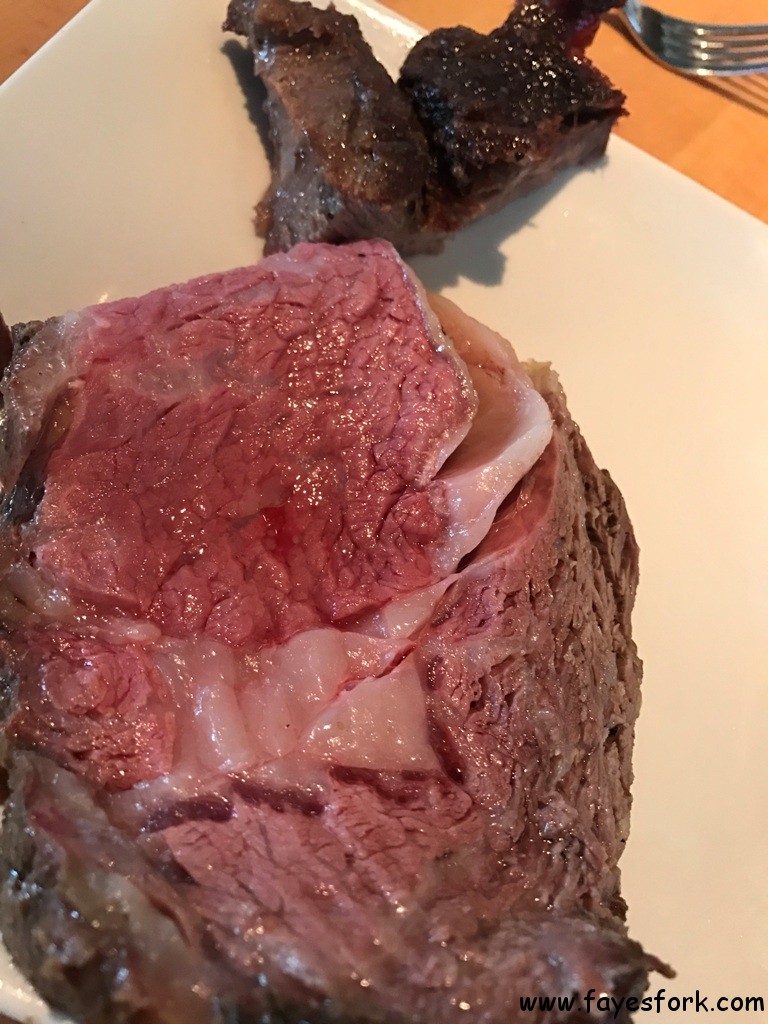 Everyone enjoyed the medium/medium rare prime rib. Don't forget to ask server for a side of horseradish.
Now you ready for this. I'm hoping this is a blog exclusive but I'm pretty sure every patron that visited started to catch on to the 'secret brunch menu'. The following items are NOT displayed anywhere. You must ask for them or be lucky enough for extras to be passed around.
You ready…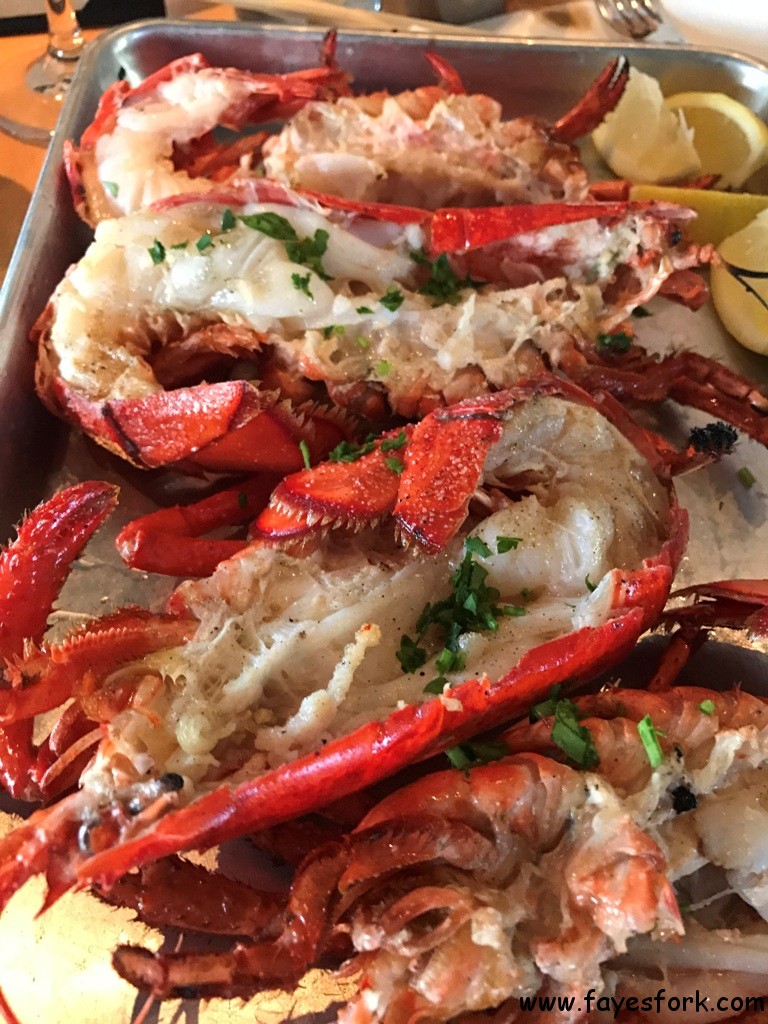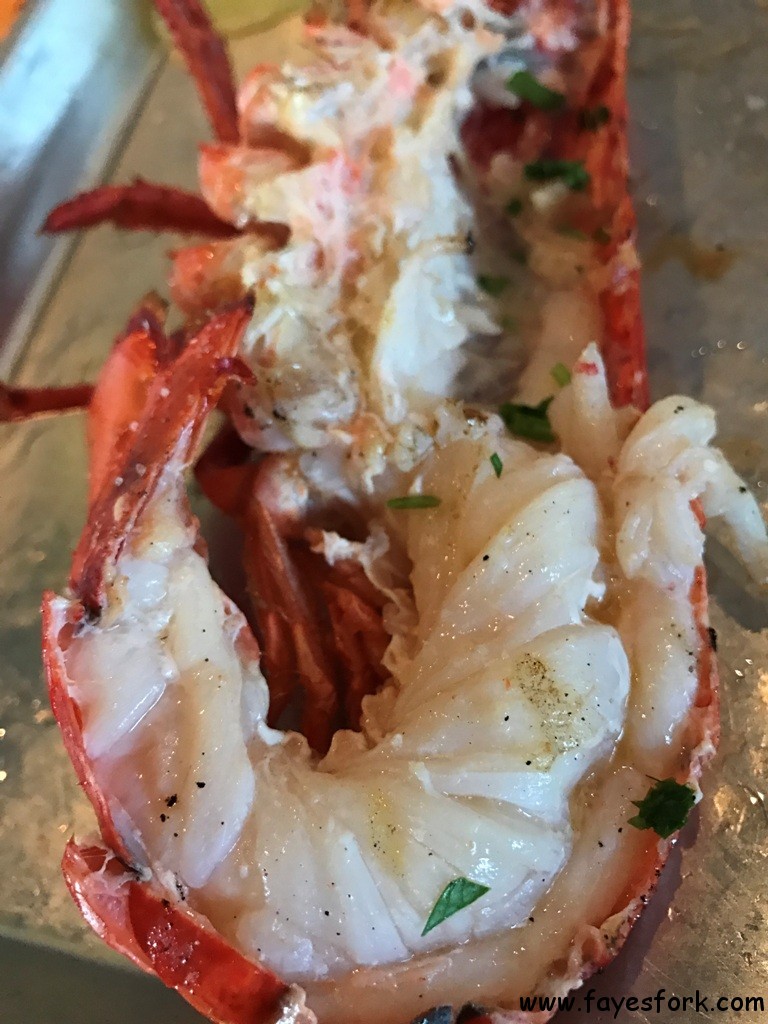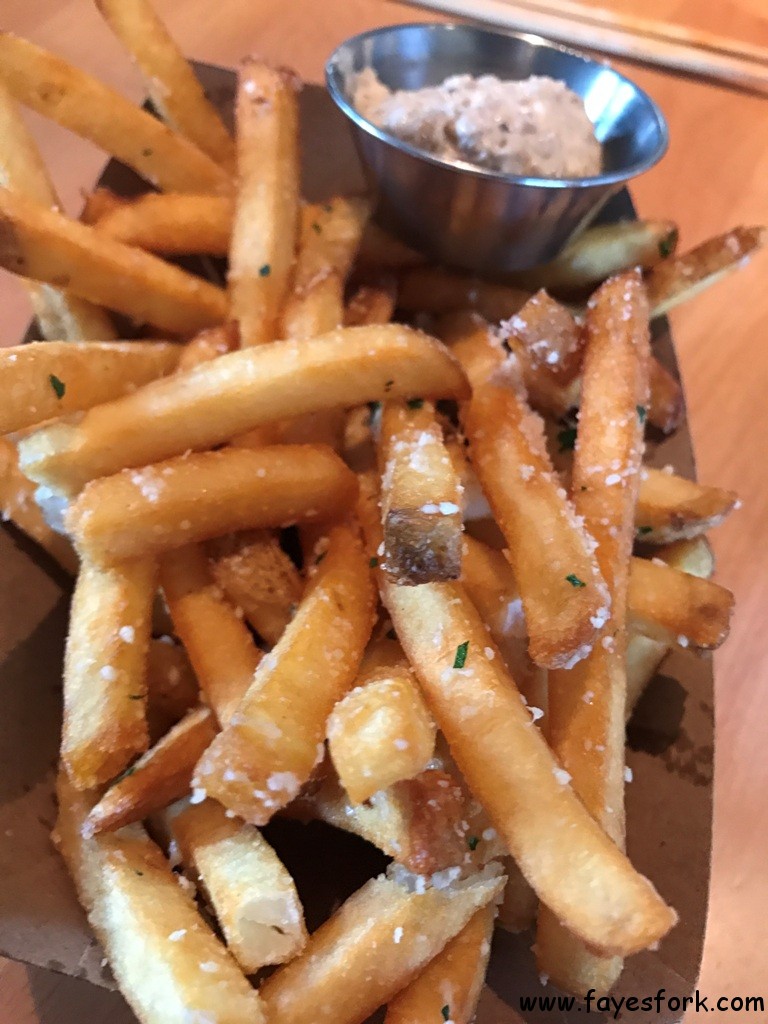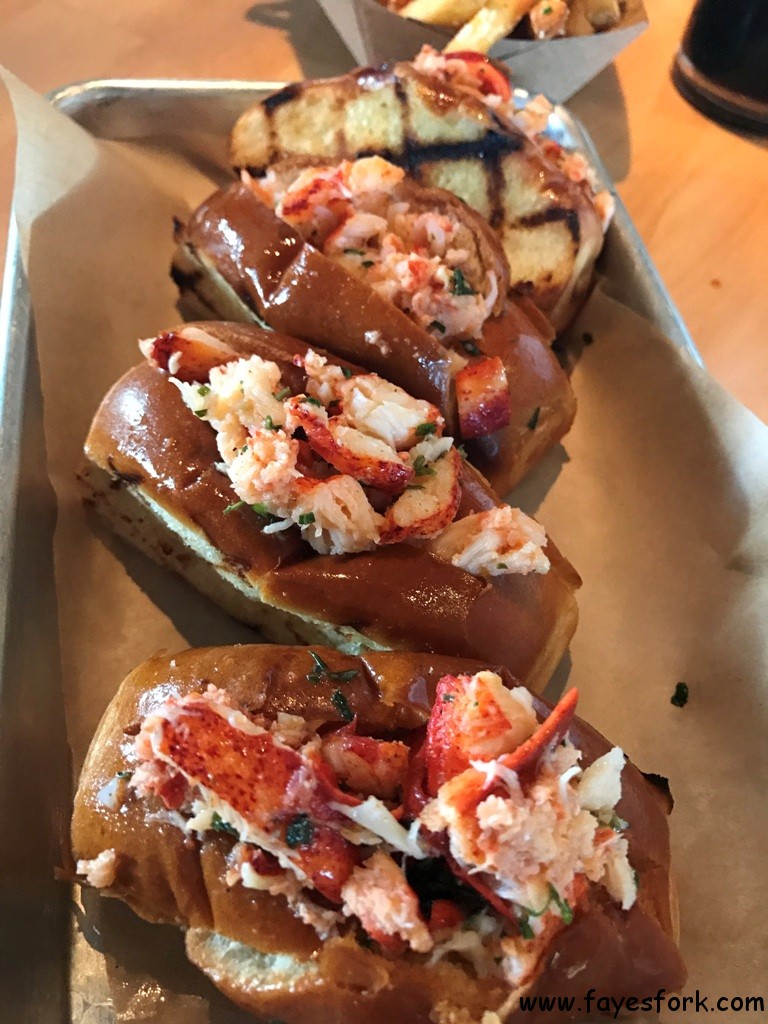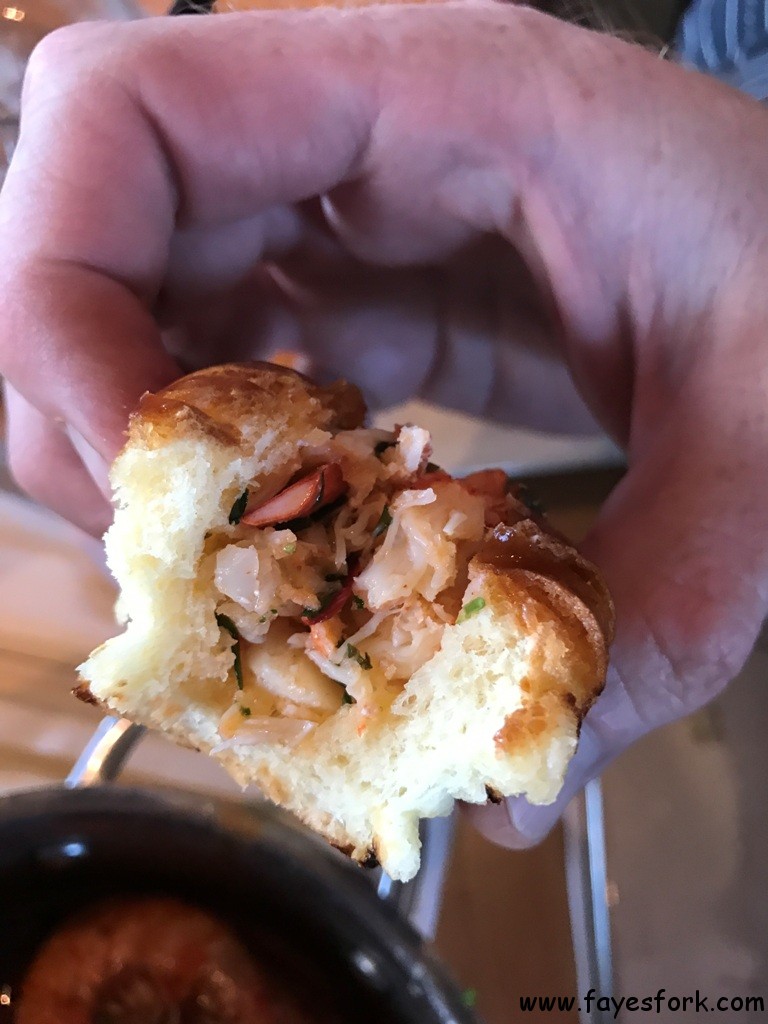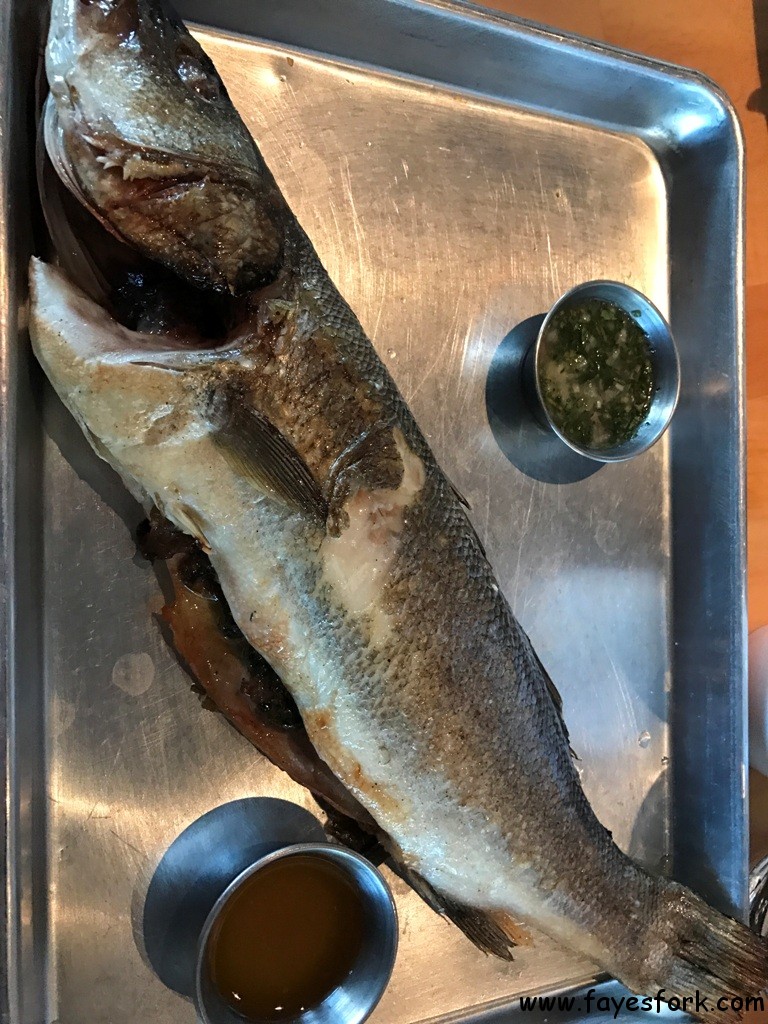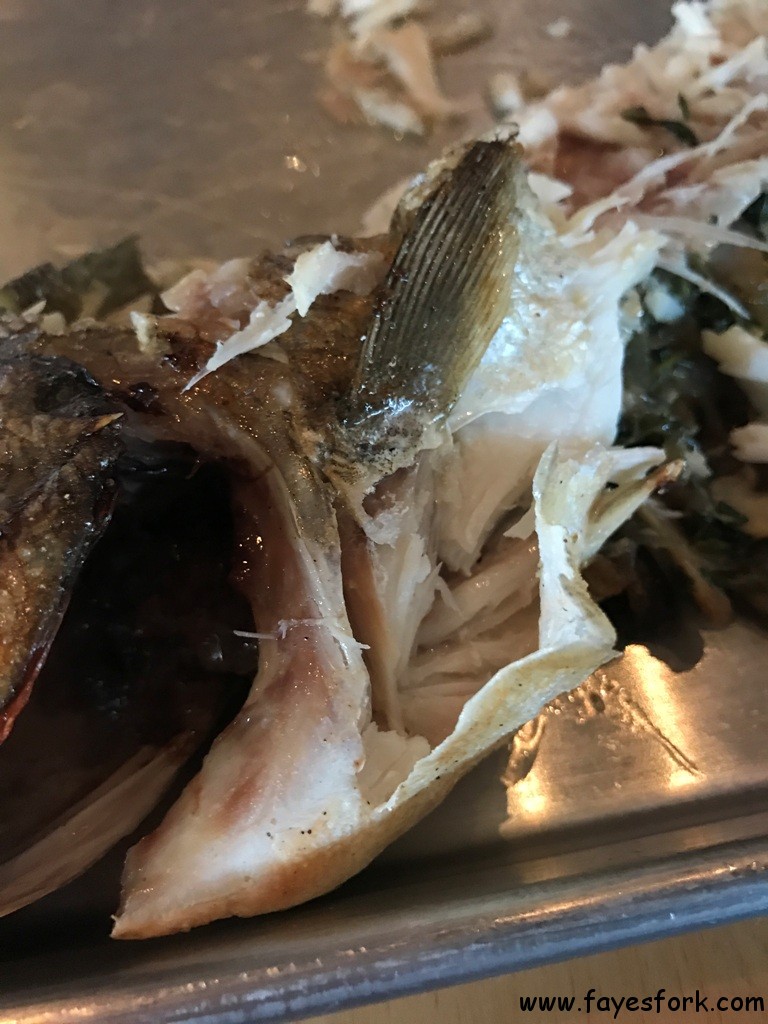 I taught friend that the kama (collar) of the branzino will taste amazing.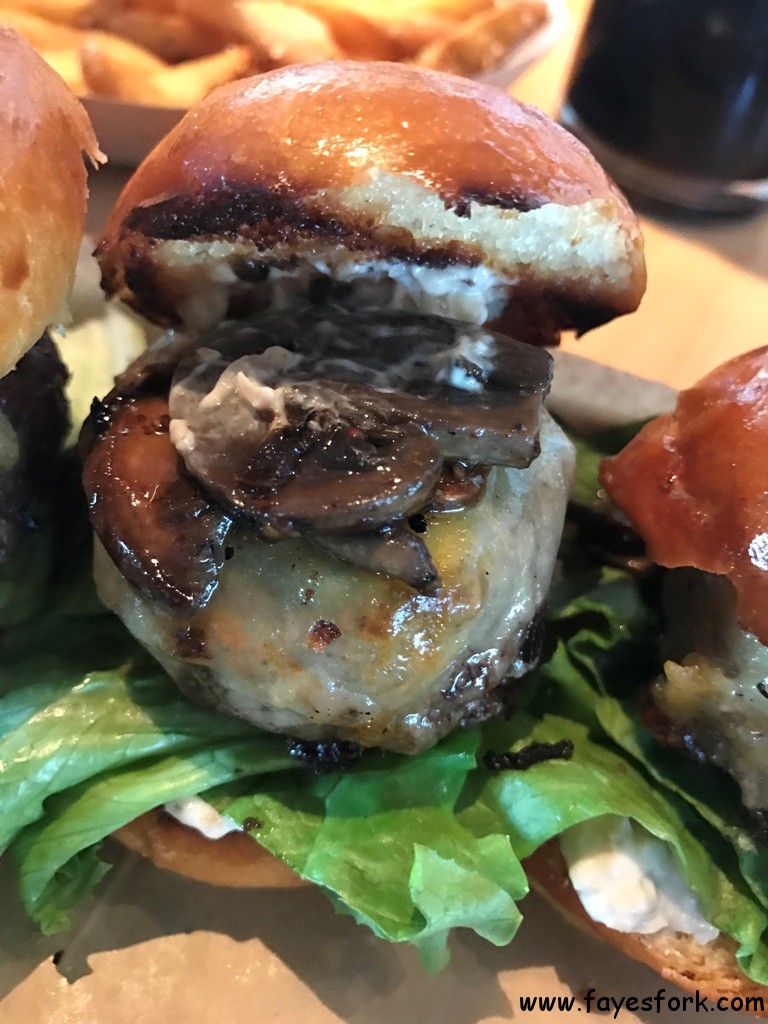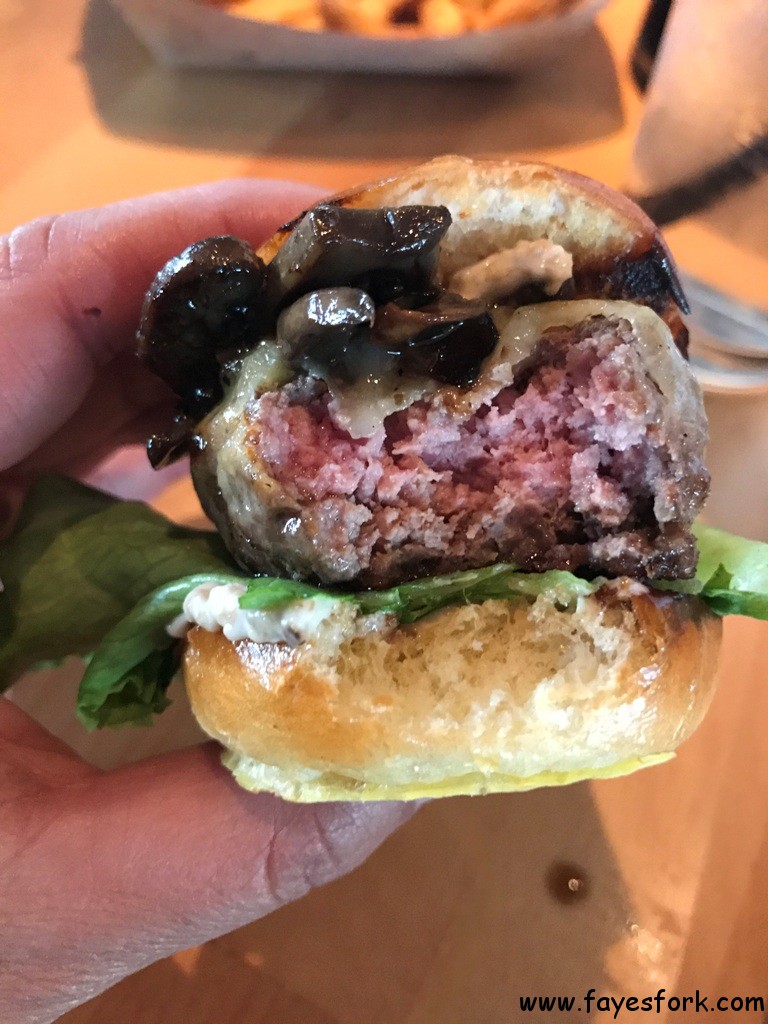 You can give me a brunch hug for these secrets 🙂
Note that these off-the-menu items are limited to ONE order per person. For example, you get one lobster roll, one slider, one lobster, etc per person. The whole branzino was one per table.
There was BARELY any room left after all these brought-to-your-table extras. But of course I had to end with dessert as my Christmas muffin top gut needed a crowning glory: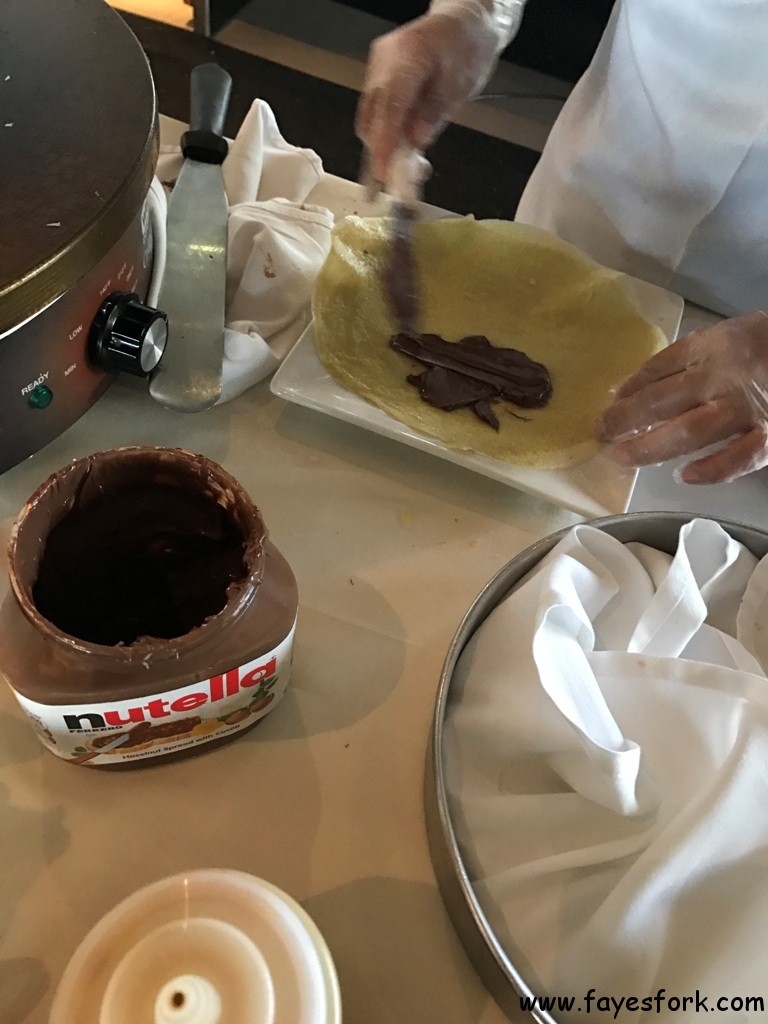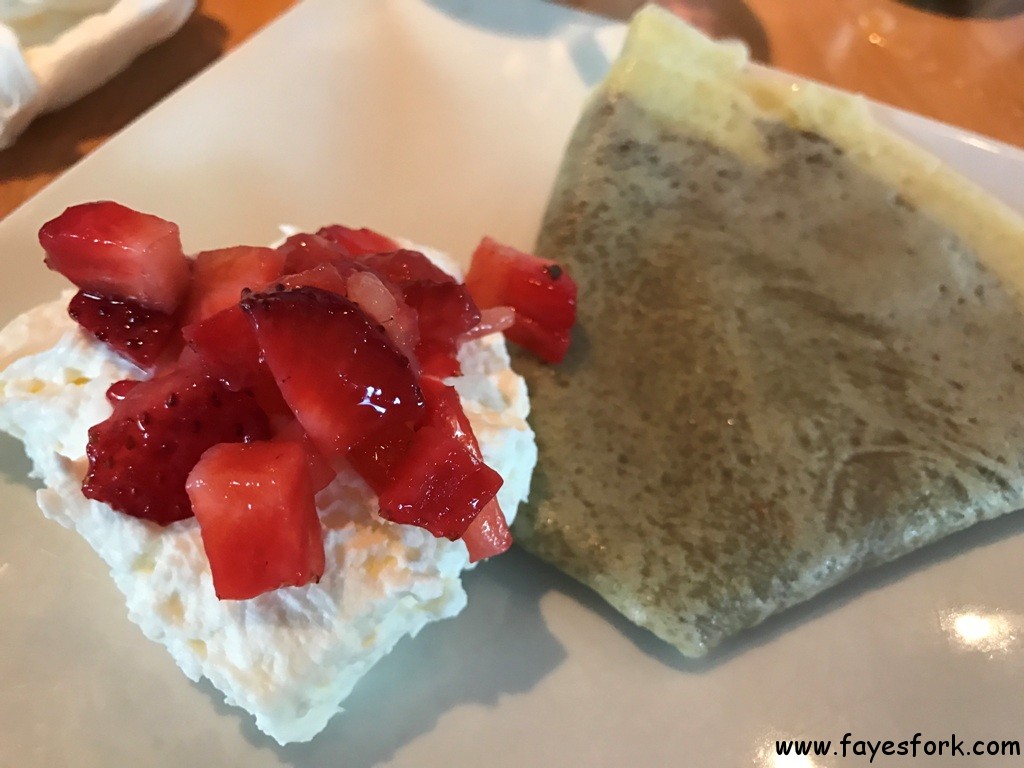 Extra nutella inside the crepe. Then added FRESH whipped cream and ripe red strawberries on the side. The crepe itself was meh but the nutella paired with the cold lightly sweetened whipped cream and berries equaled PERFECTION.
Service was terrible in the beginning (when we had the bar seating). It got significantly better once we were moved to a more comfortable table with better chairs. Our server Kimberly was Christmas-amazing. The restaurant was PACKED so all staff members were hustling, bussing, and working hard.
I didn't know this but friend pointed out the 90 min limit you have to eat here. It was on a brunch flyer on the table. Oh, almost forgot, you can order 3 different types of omelettes that they'll bring to your table too. We went a bit over 90 min and that was enough for us. It was Christmas and we had other family plans. If we didn't, I think I could have stayed a full two hours. I highly recommend trying out the AYCE Sunday Brunch here at Big Catch Seafood House in Alhambra. Remember to ask for the 'off the menu' items!
Happy New Year everyone –
BIG CATCH SEAFOOD HOUSE
2 S Garfield Ave
Ste 100
Alhambra, CA 91801
(626) 282-8590