We were in North Park on a weekend trying to look for a place to watch the Dallas Cowboys lose. Almost every sports bar was packed to the brim. We walked past Berkeley Pizza which was completely empty but they had 2-3 tvs playing the game. Friend didn't really want to try Berkeley Pizza but was swayed when he saw they had happy hour specials. The location isn't very big but it's nicely comfortable. They have happy hour everyday from 12p-7p: buy any beer and get a slice of pizza for $2.00.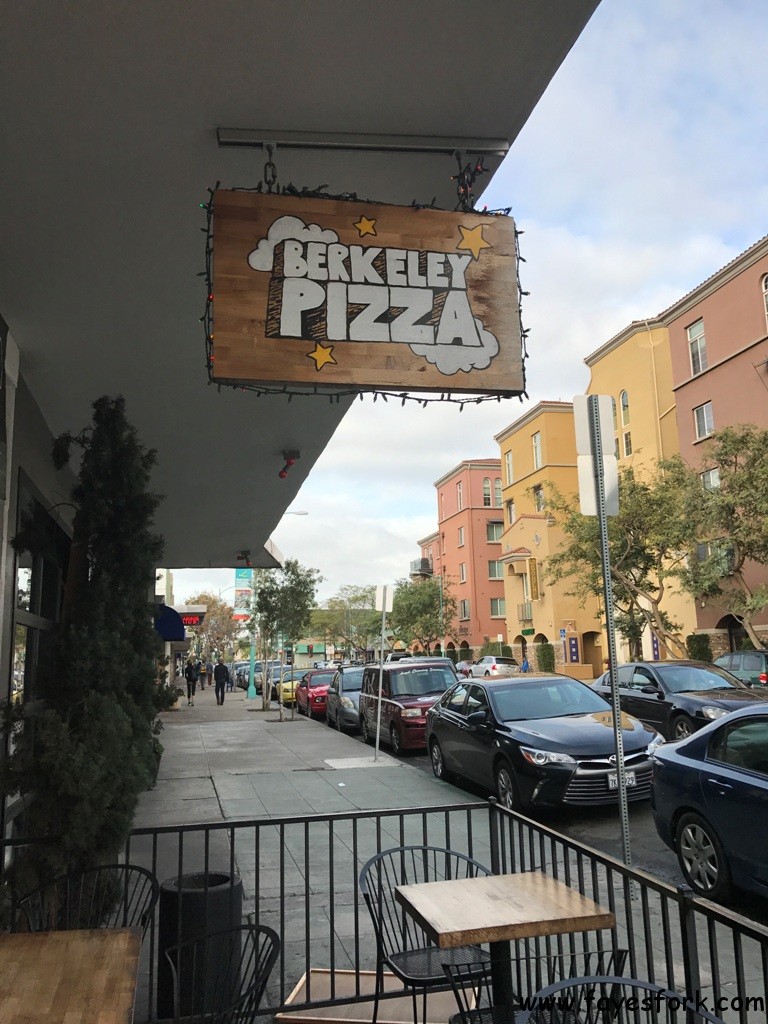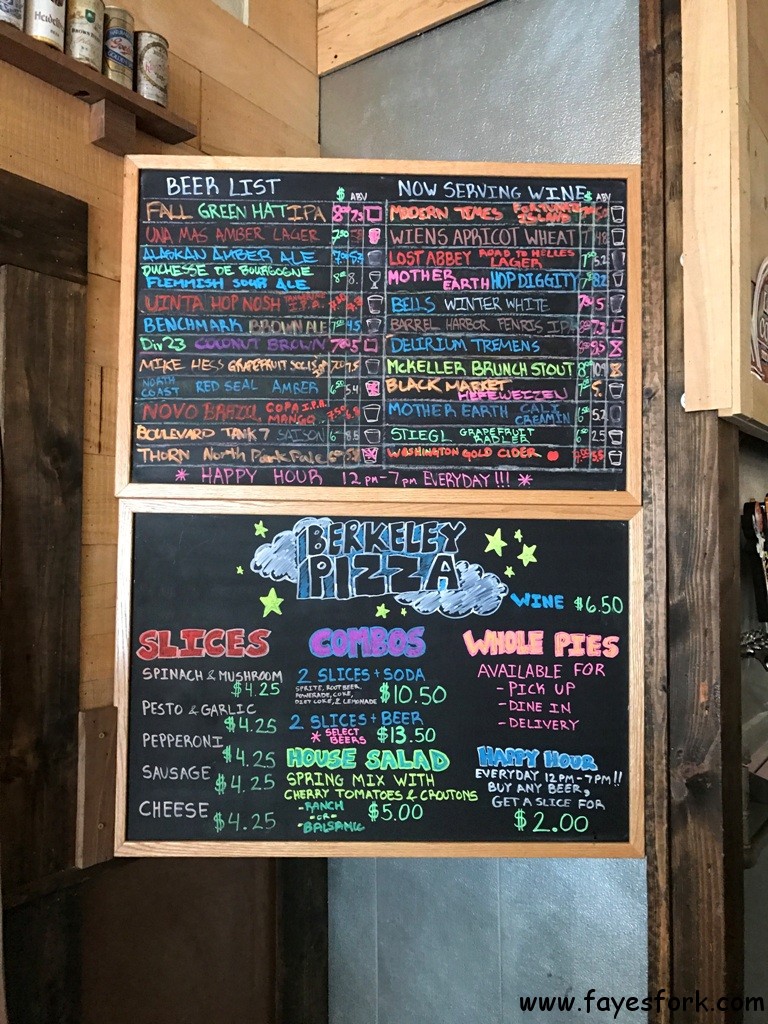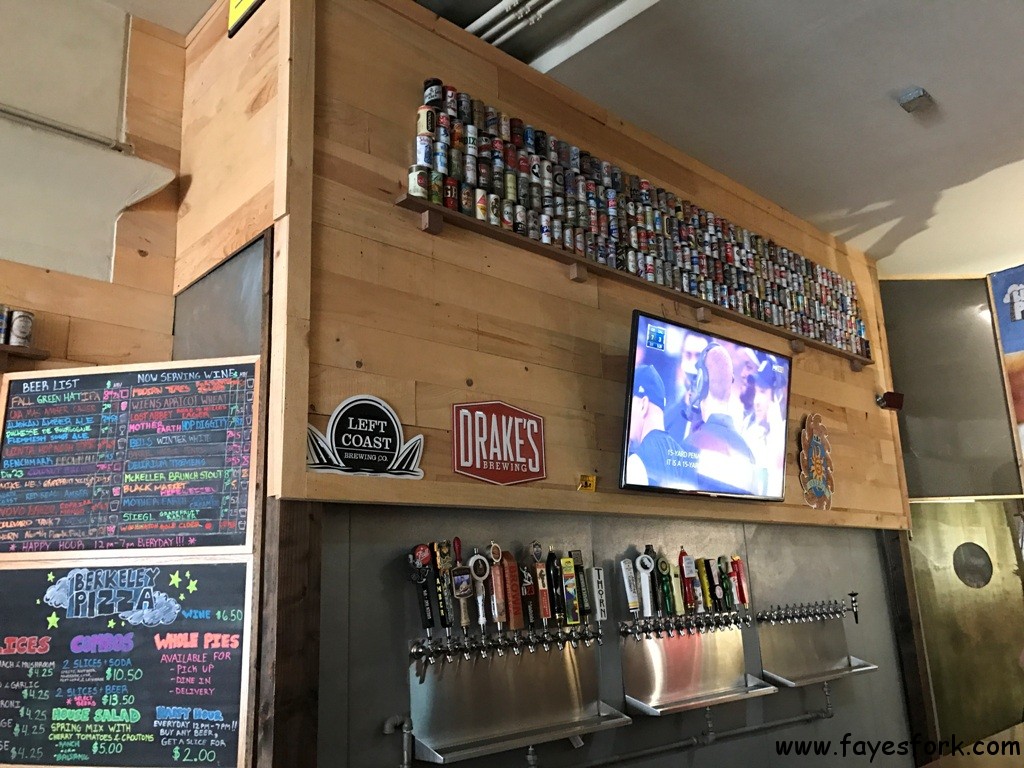 There is an extensive selection of draft beers here at Berkeley Pizza. Jeremiah (?) the cashier was super cool and even let us sample a few before our selection.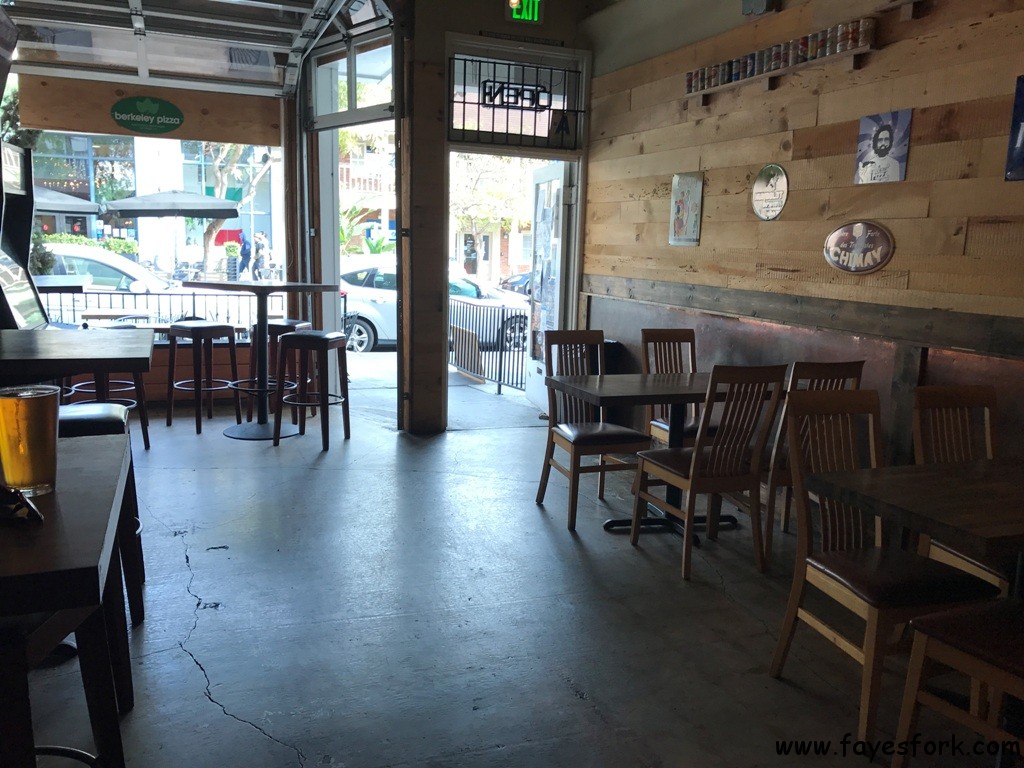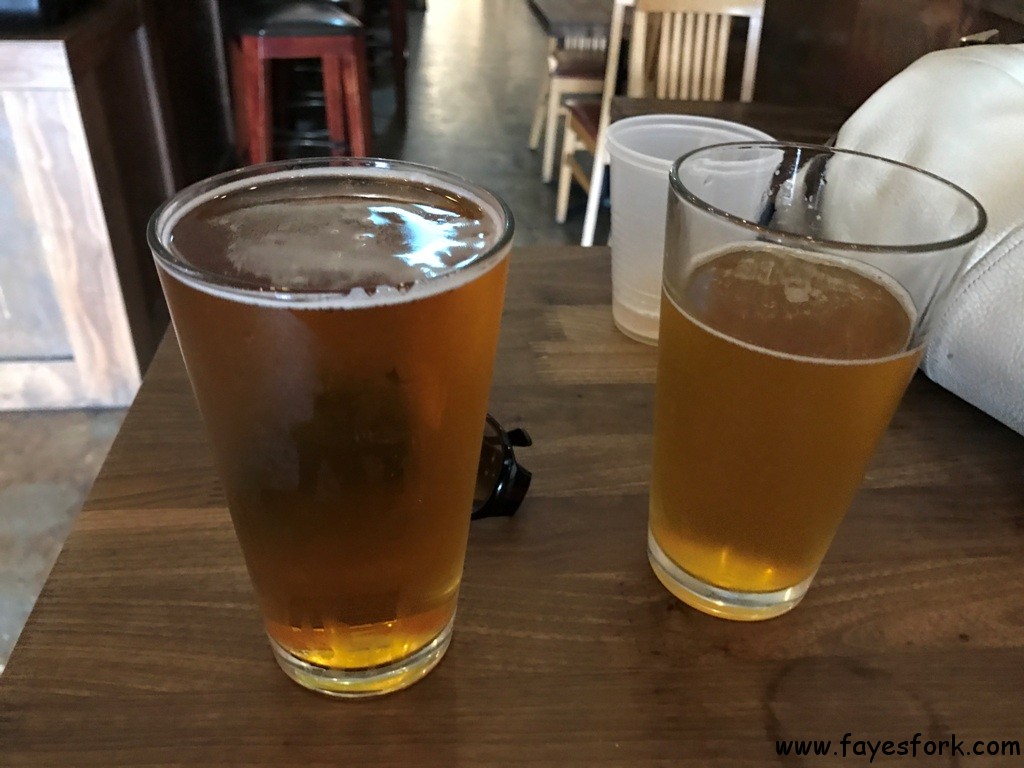 Friend had an IPA and I tried the Wiens Apricot Wheat. I liked the ice cold apricot wheat which was  a nice drink to unwind with while watching the game and waiting for our pizza slices.
They serve deep dish slices here. They don't seem to have many appetizers but I think Jeremiah said he could make a salad for us if we wanted.
The slices are heated in the oven and then brought out to your table.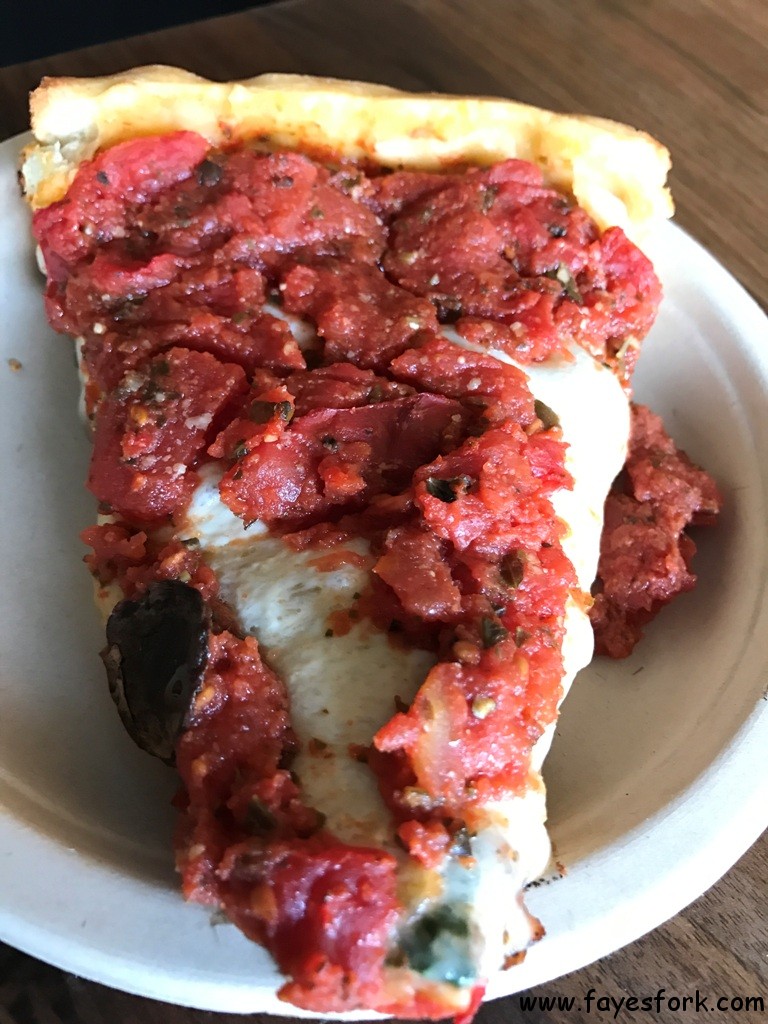 I liked the heartiness of the deep dish slices.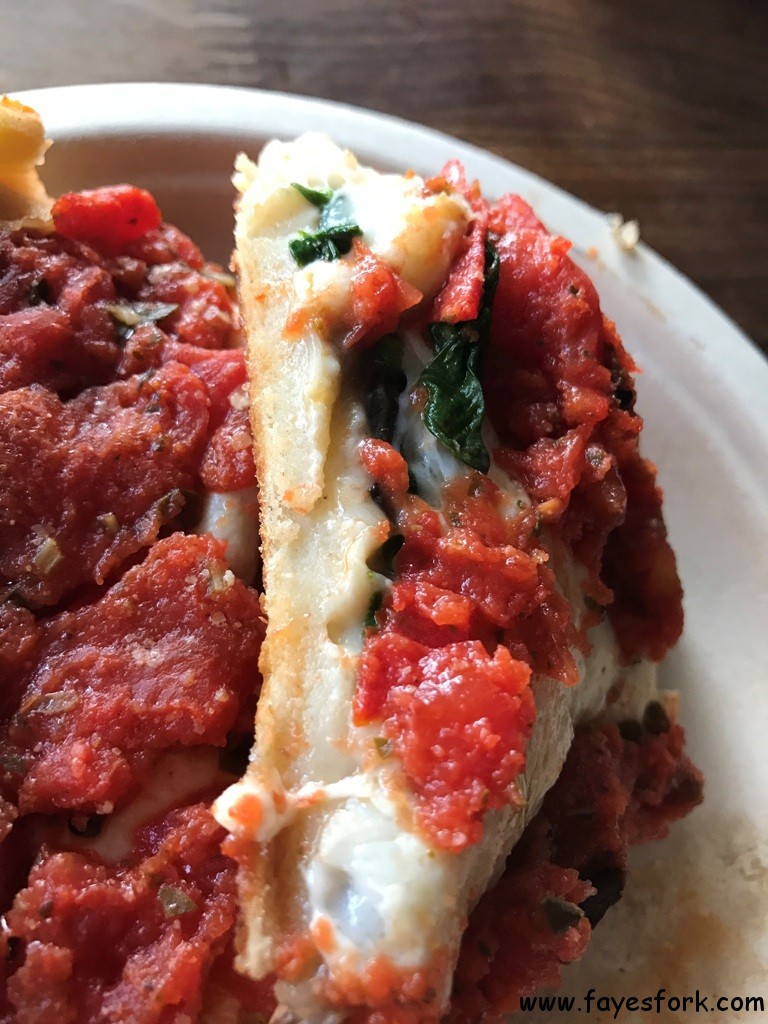 There were plenty of juicy warm tomatoes on top of each slice. The cheese was plentiful.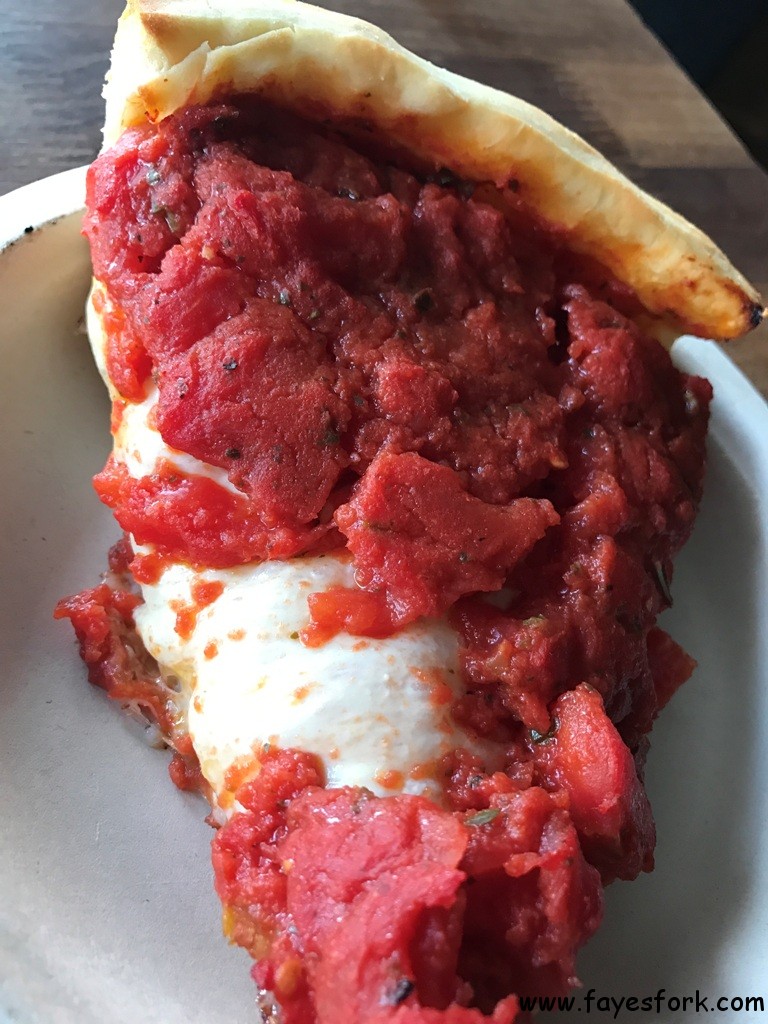 The sausage slice looked similar to the spinach and mushroom. I was worried there wasn't much sausage.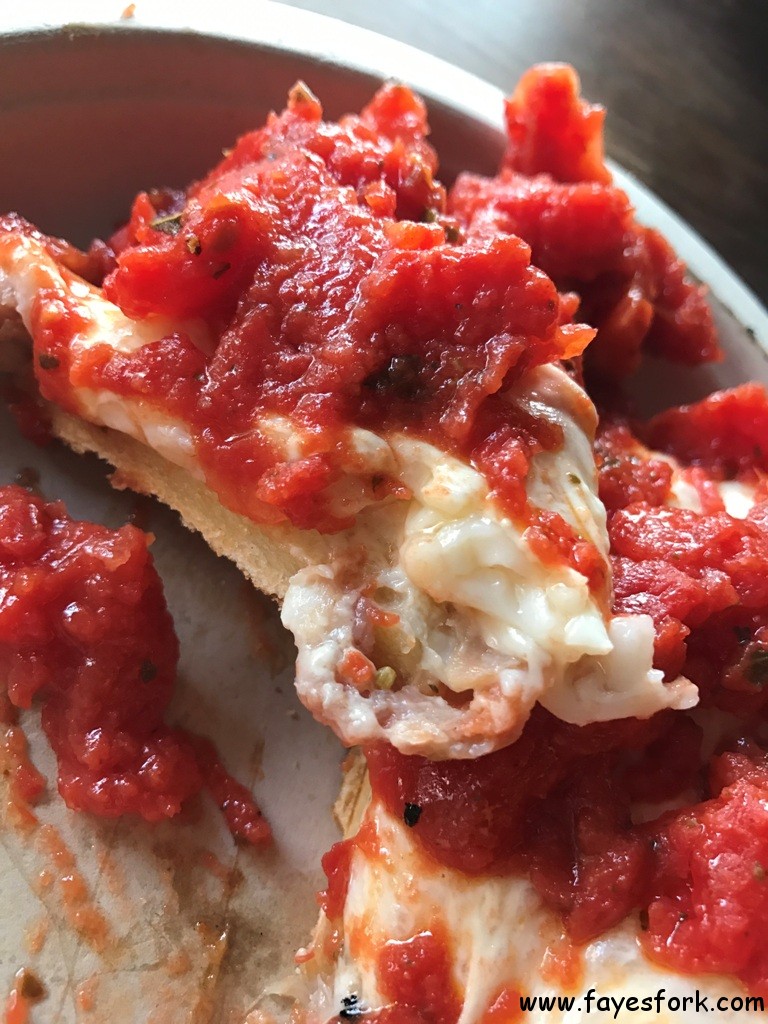 Again, lots of tomatoes. The sausage was underneath the tomatoes and cheese but there wasn't much of it. It was still a delicious slice of pizza.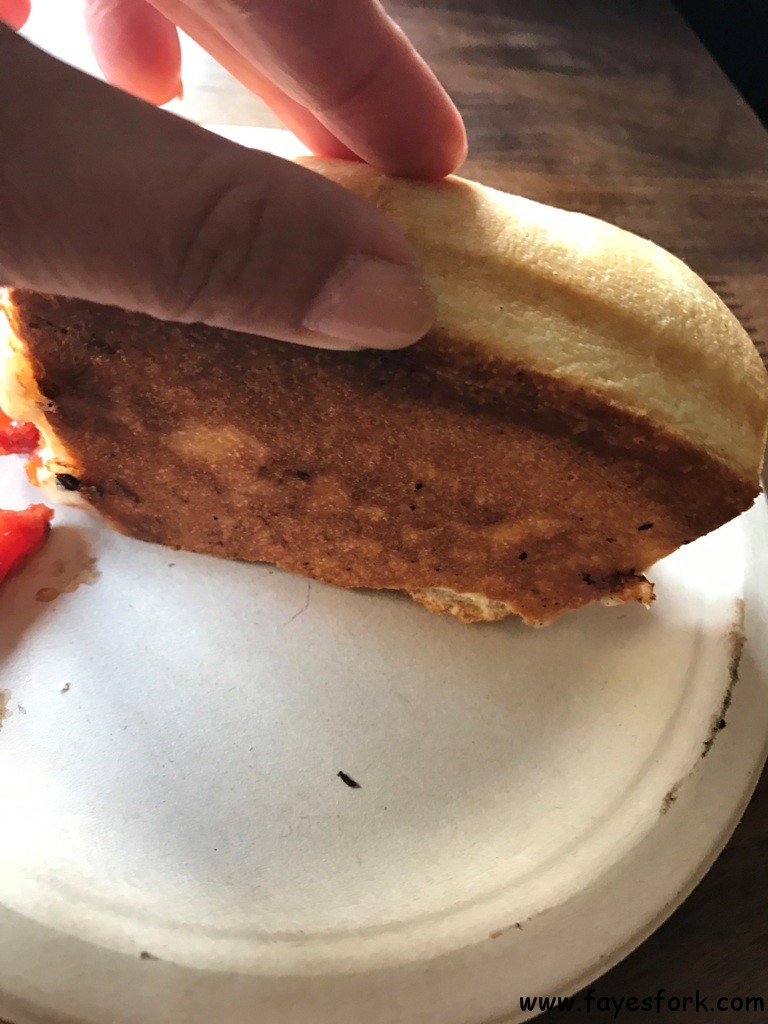 I don't eat deep dish pizzas often but friend does. The crust was thick and decently crispy. I would have preferred more crisp to the crust but that's because I'm used to thin crust pizzas.
I liked how you could see the pepperoni on top of the pizza for this slice.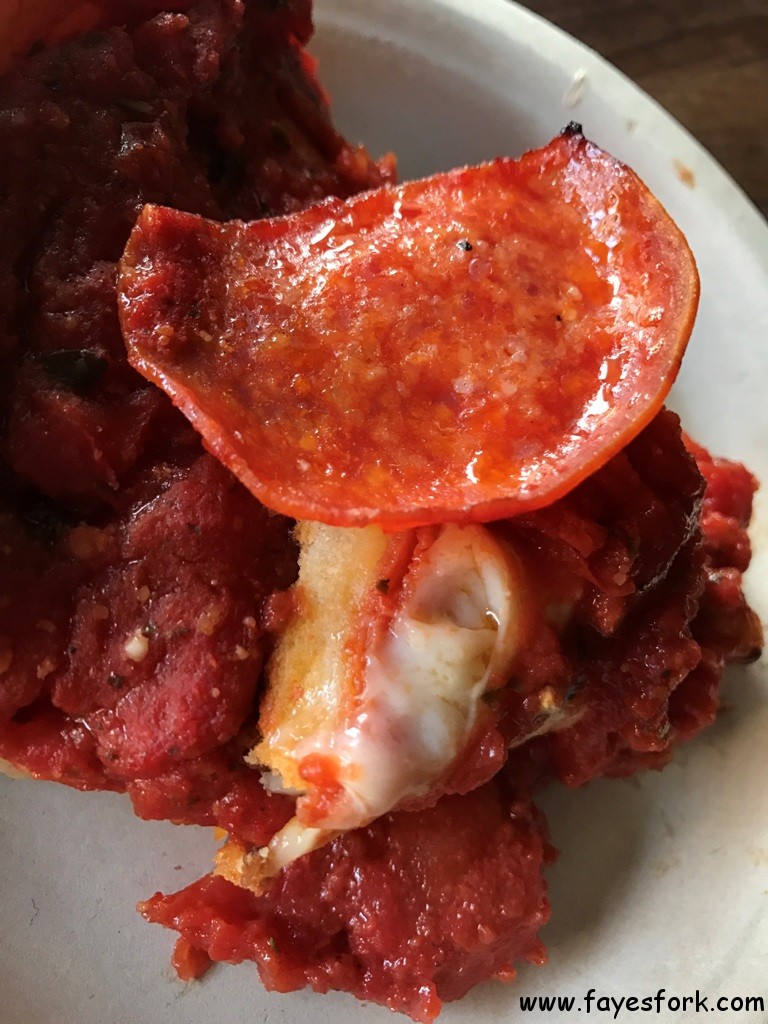 The pepperoni crisped and curled under the heat of the oven. This slice seemed to have a heartier meat-punch than the sausage. We had requested this slice to be crispier which was a good move as the crust was great.
I thought the happy hour deal here at Berkeley Pizza was a cool find. There aren't many places that offer happy hour specials on Sundays so we were happy with the beers and slices that afternoon. I'd recommend this pizza joint if you're in North Park.
BERKELEY PIZZA
3934 30th St
San Diego, CA 92104
(619) 295-1008