I've been waiting for an opportunity to visit Facing East but none of my friends have been wanting to try out this new restaurant. I was in this plaza the other day and decided it was time for me to venture inside the restaurant. I was lucky as they offered happy hour that weekday from 3p-5:30p. Appetizers are 15% off  during happy hours. The parking can be horrendous in this plaza but it was manageable the hour I was there.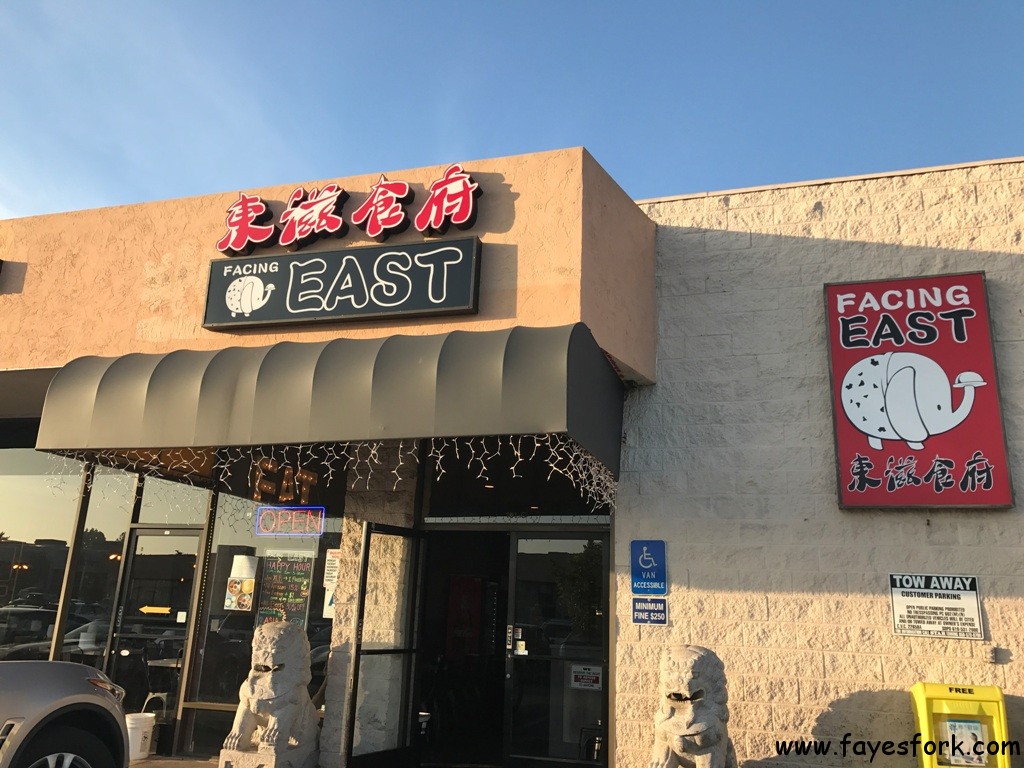 Facing East took over Dede's Teajuice.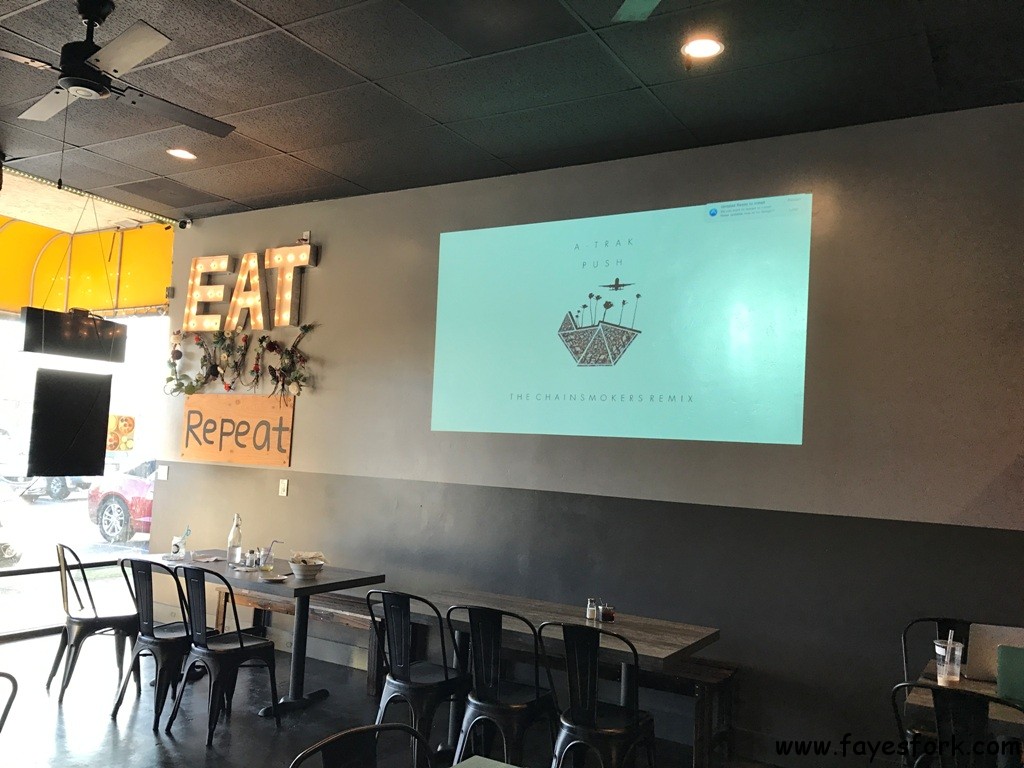 The interior is now younger and more hip.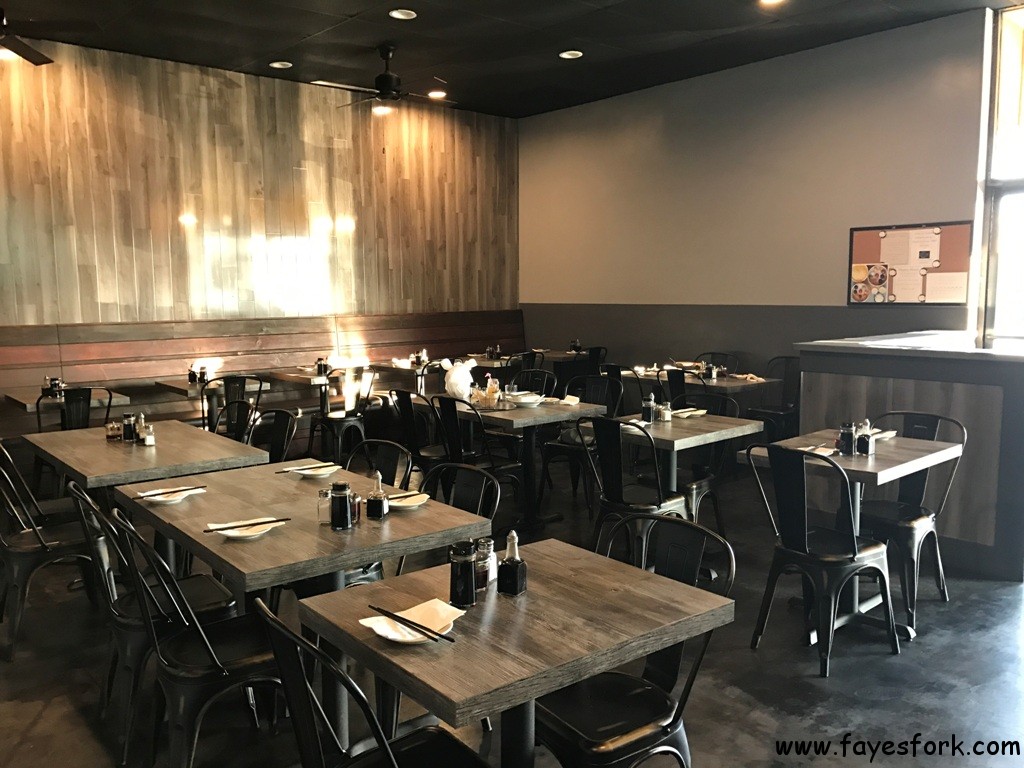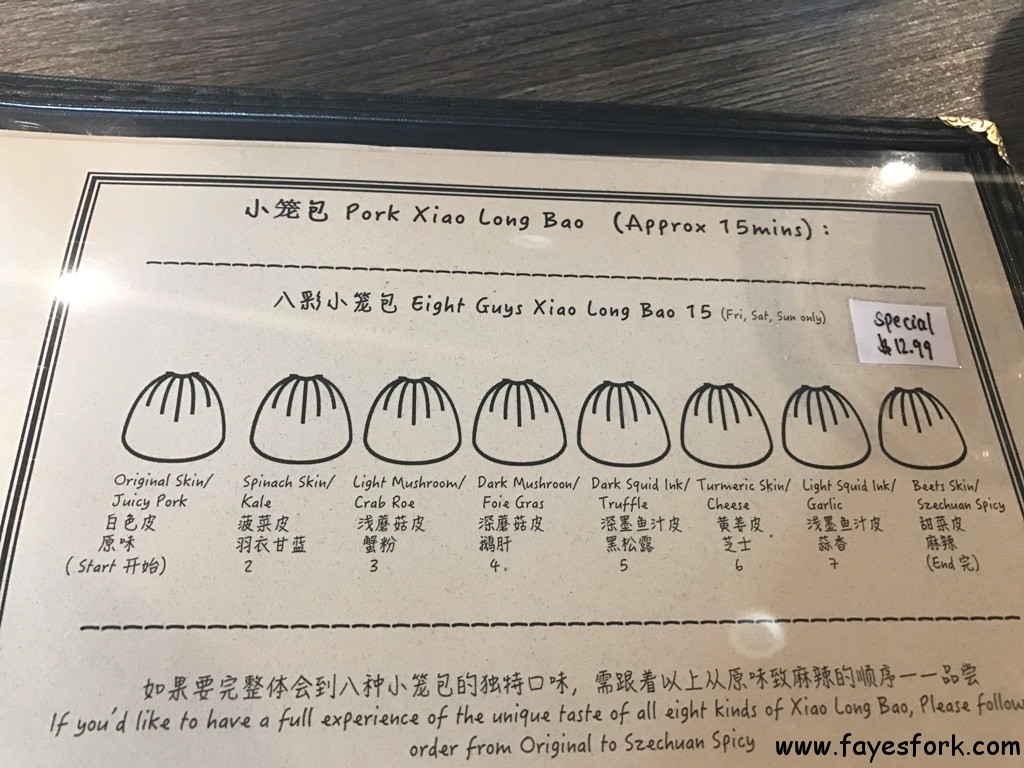 They had flyer by the entrance for people to read. The February special is their Eight Guys Xiao Long Bao. Normally it's $15 but it was priced at $12.99 for this month.
Tony, one of the owners, was serving that late afternoon. He said he opened this restaurant with his girlfriend. The xiao long baos and dumplings are all hand made as are their noodles.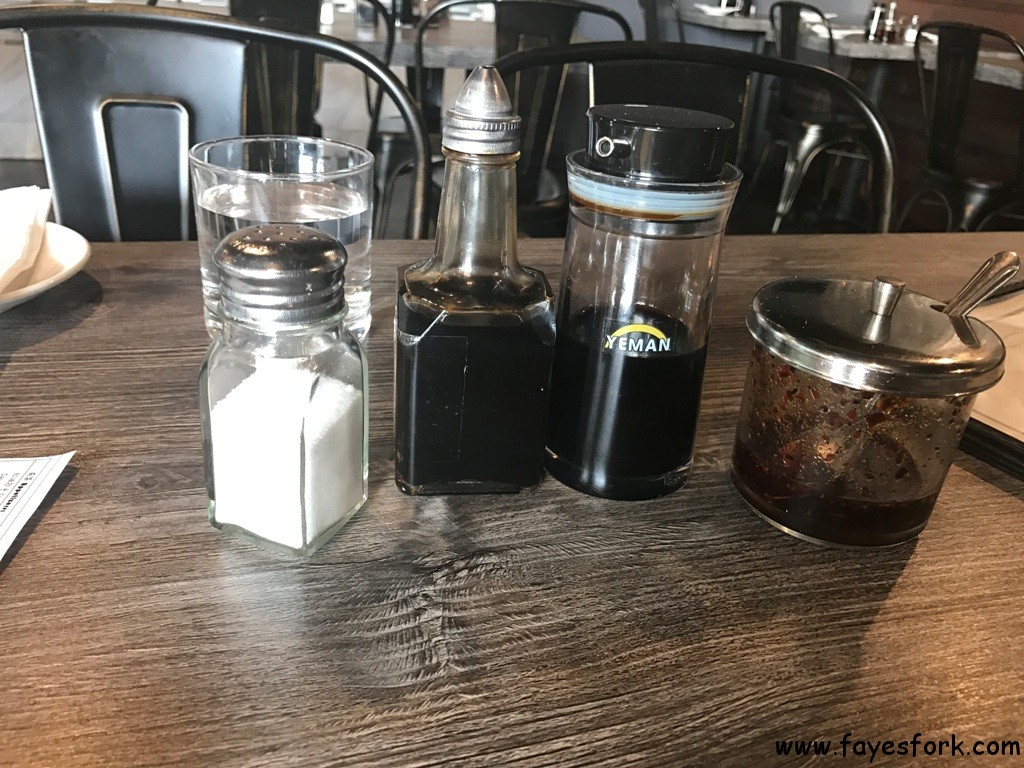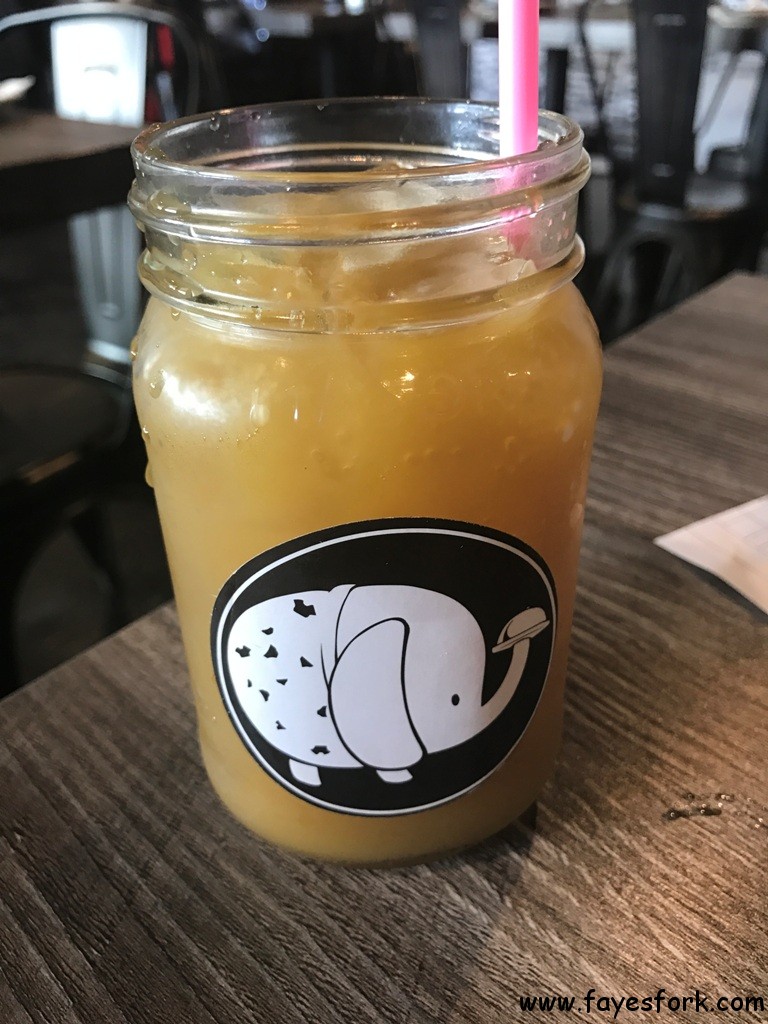 I think my xiao long bao order came with a complimentary ice tea during happy hour. This green tea was unsweetened (per request) and was bitterly strong (not a bad thing).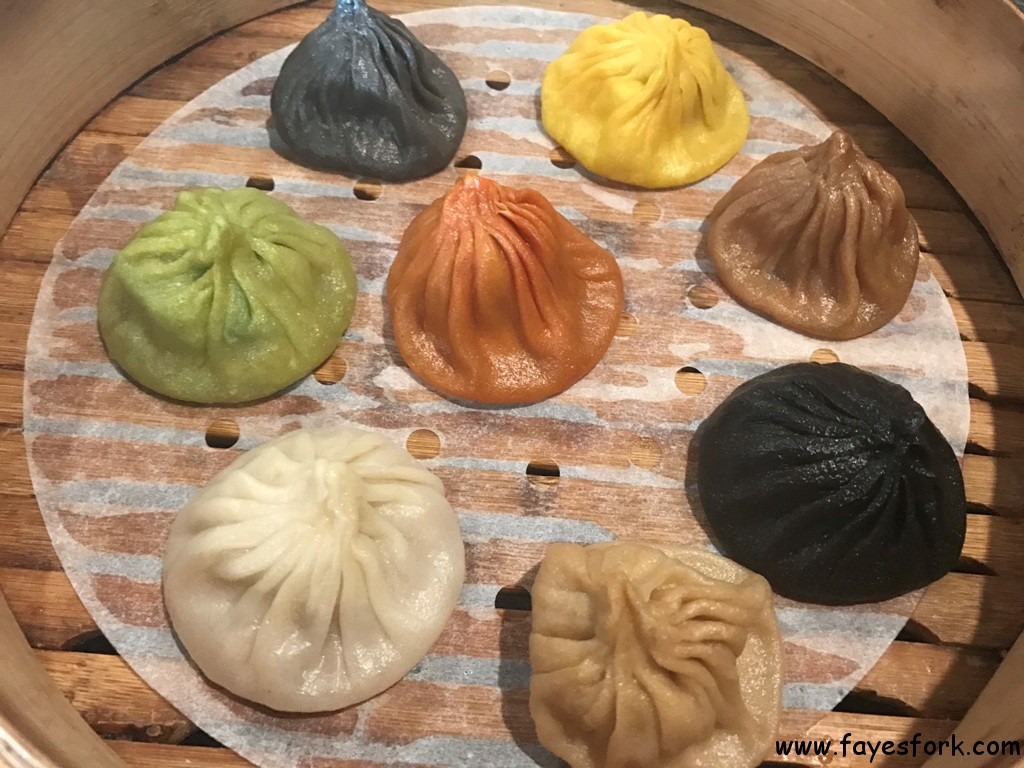 They recommend you eat the eight in a specific order: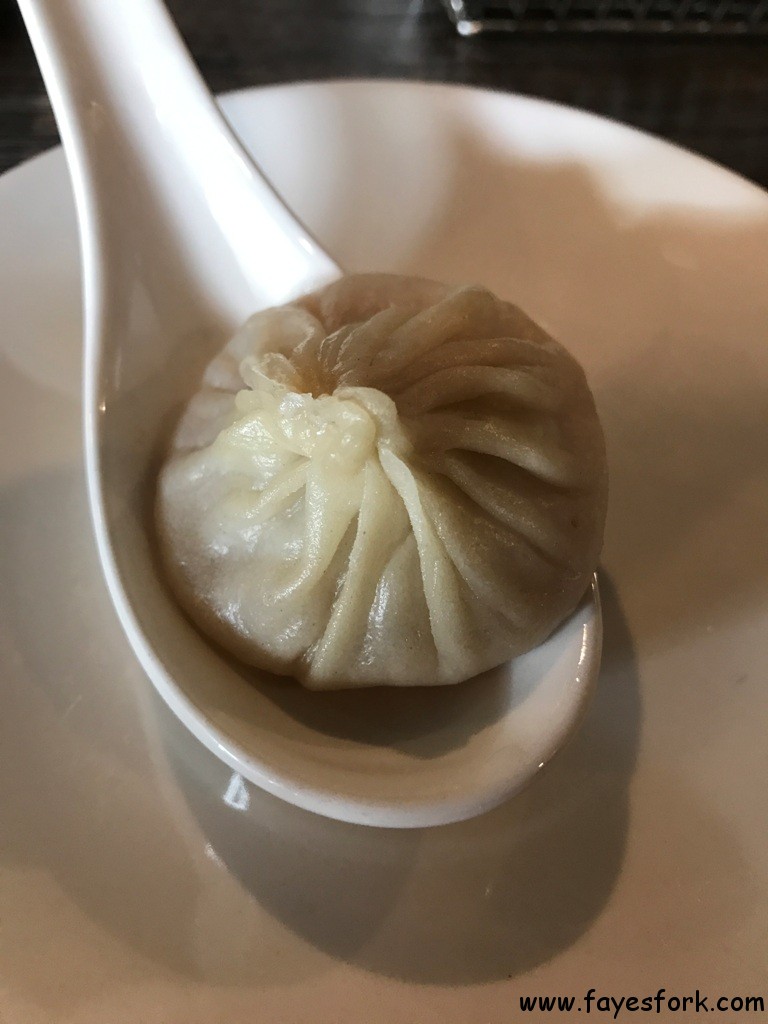 The first is the original xiao long bao.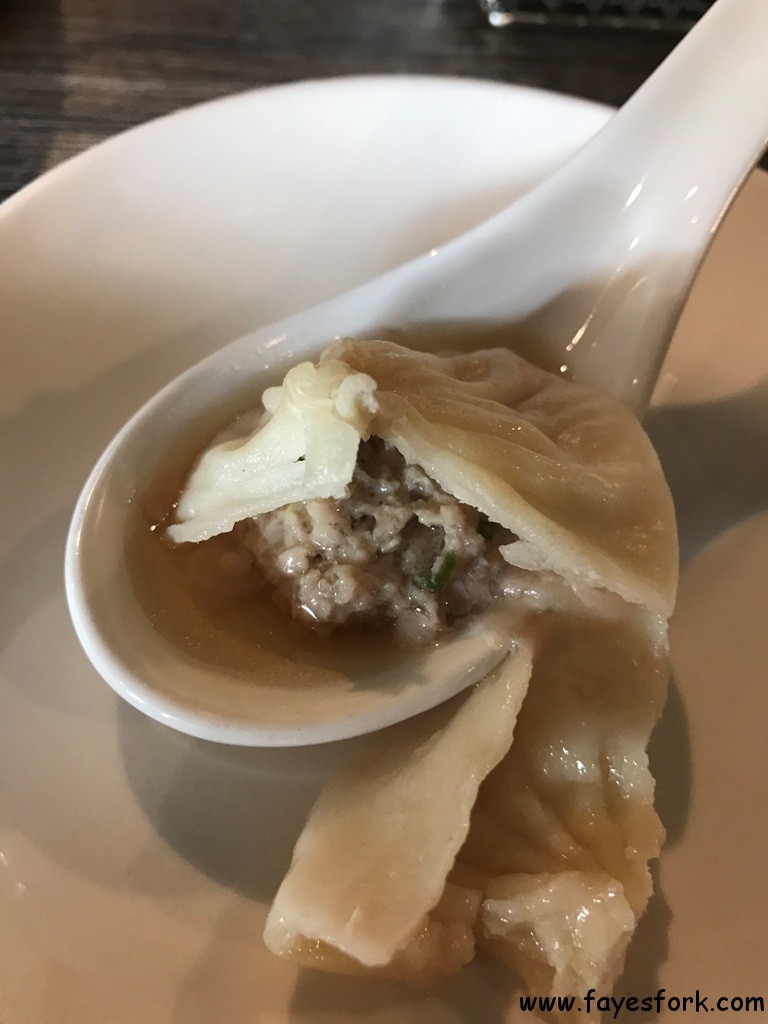 It was nicely soupy.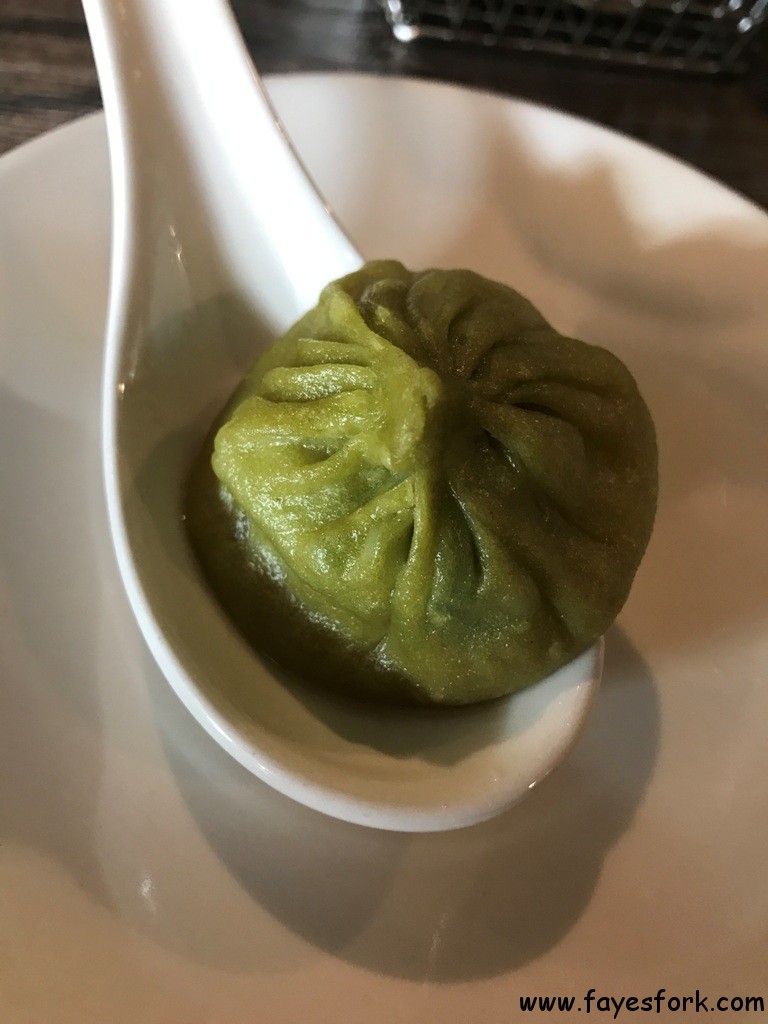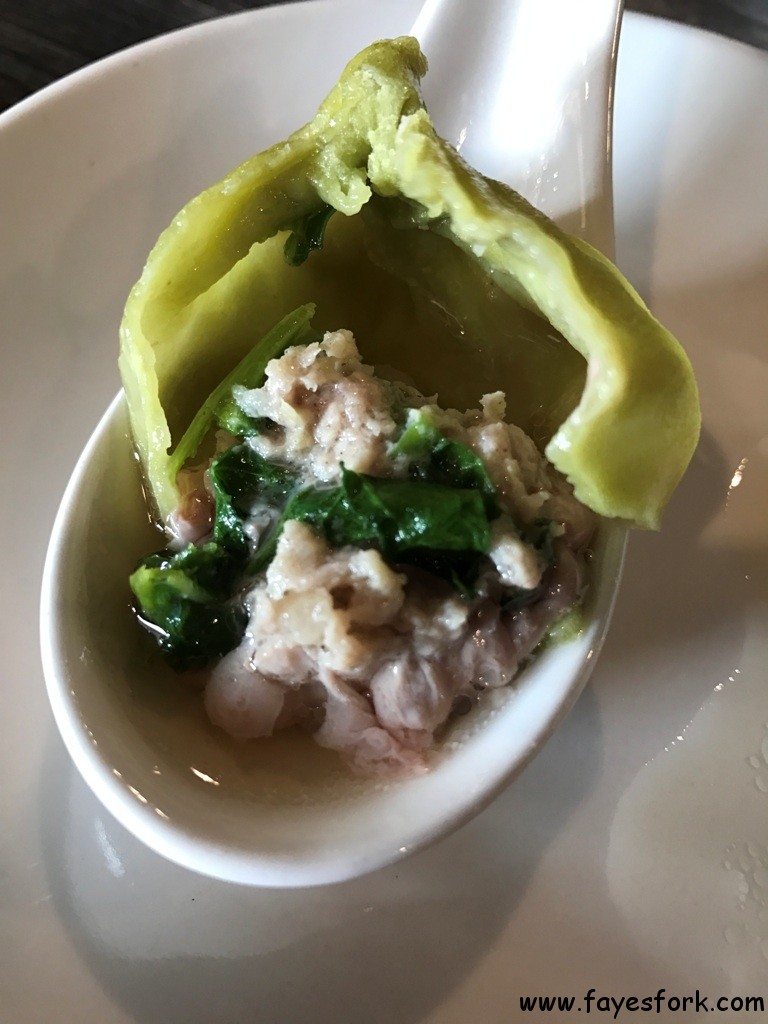 I enjoyed kale in this #2 xiao long bao. The dumpling was really soupy too.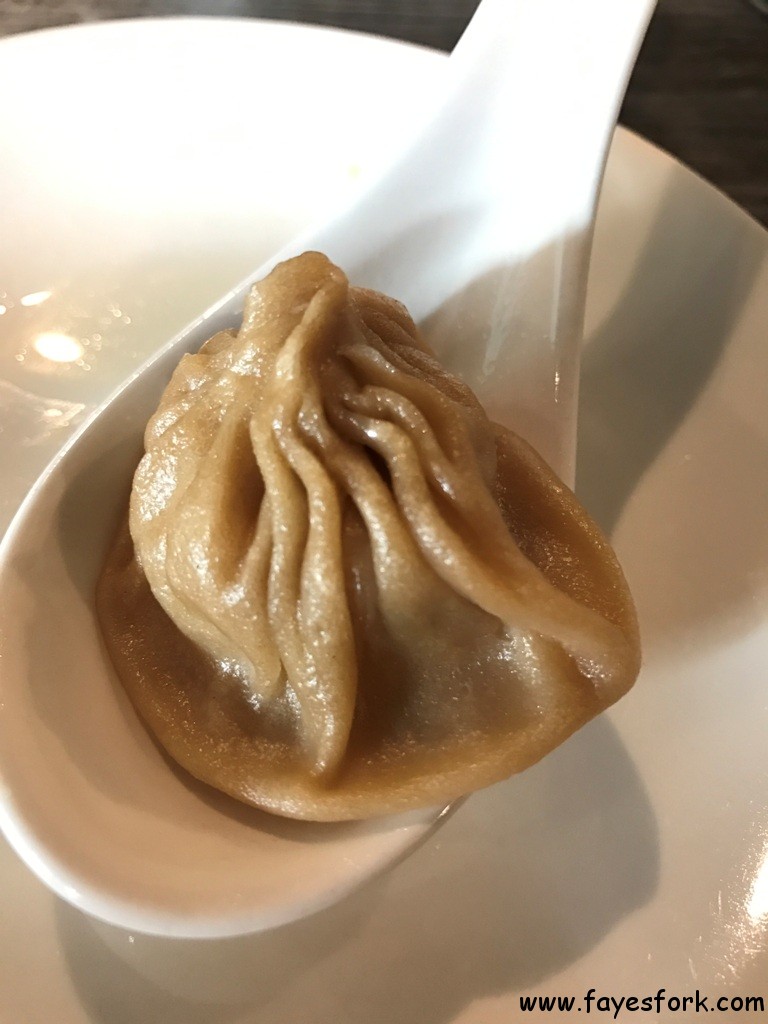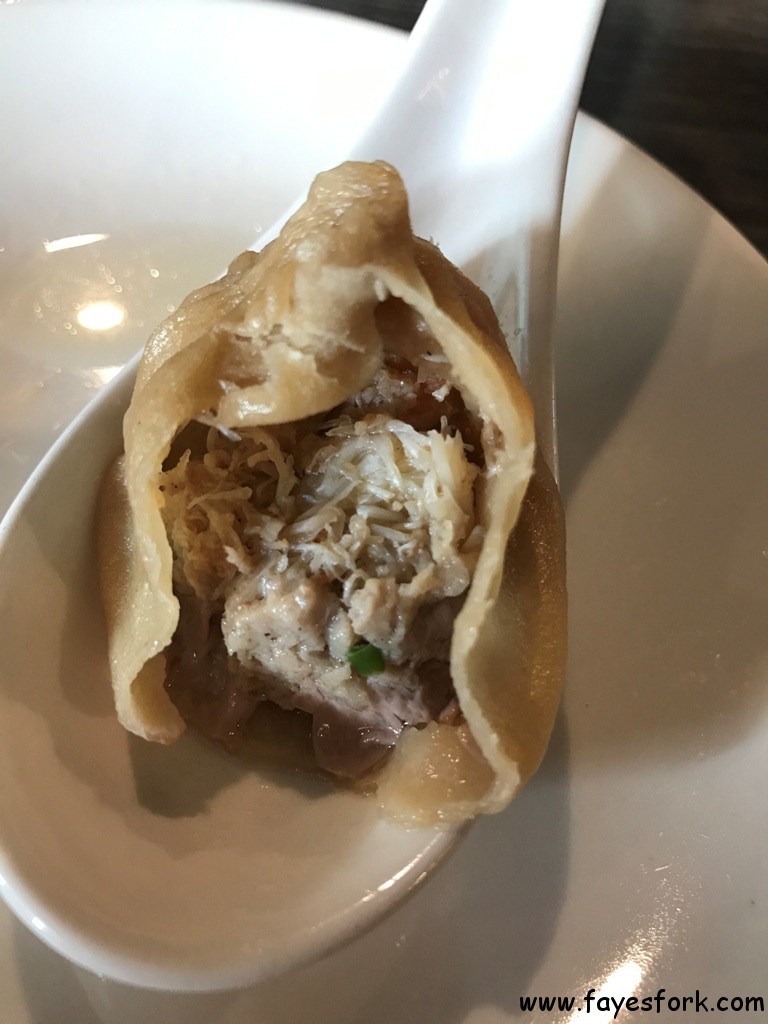 You could see and taste the crab roe. There wasn't as much soup in this one.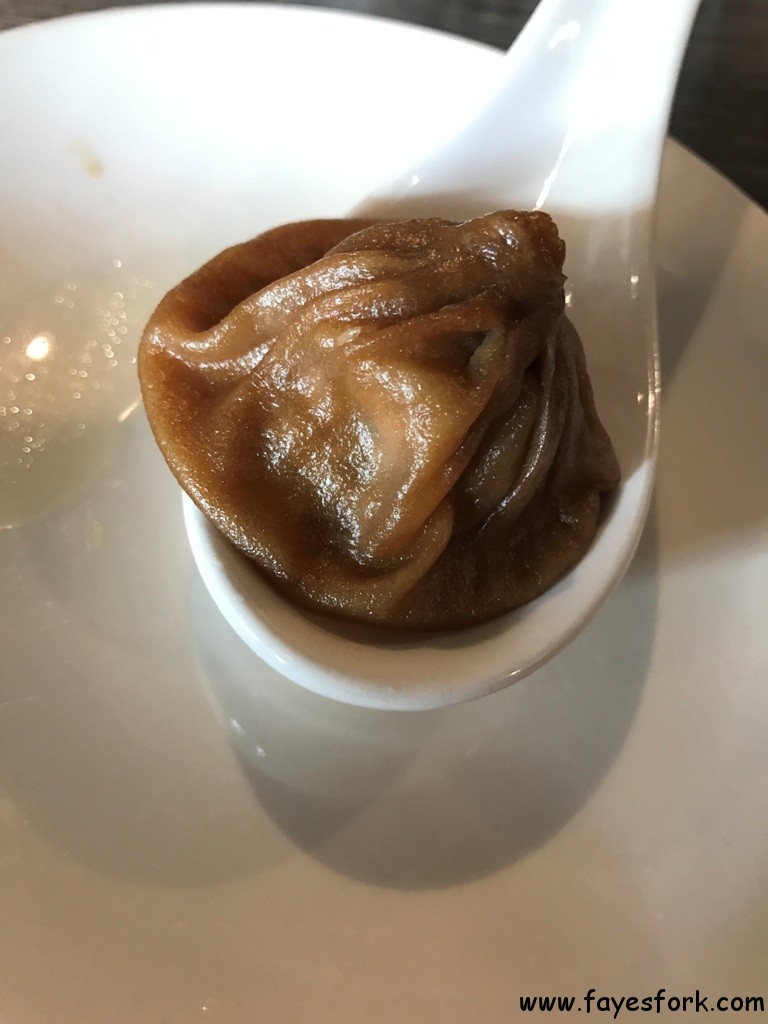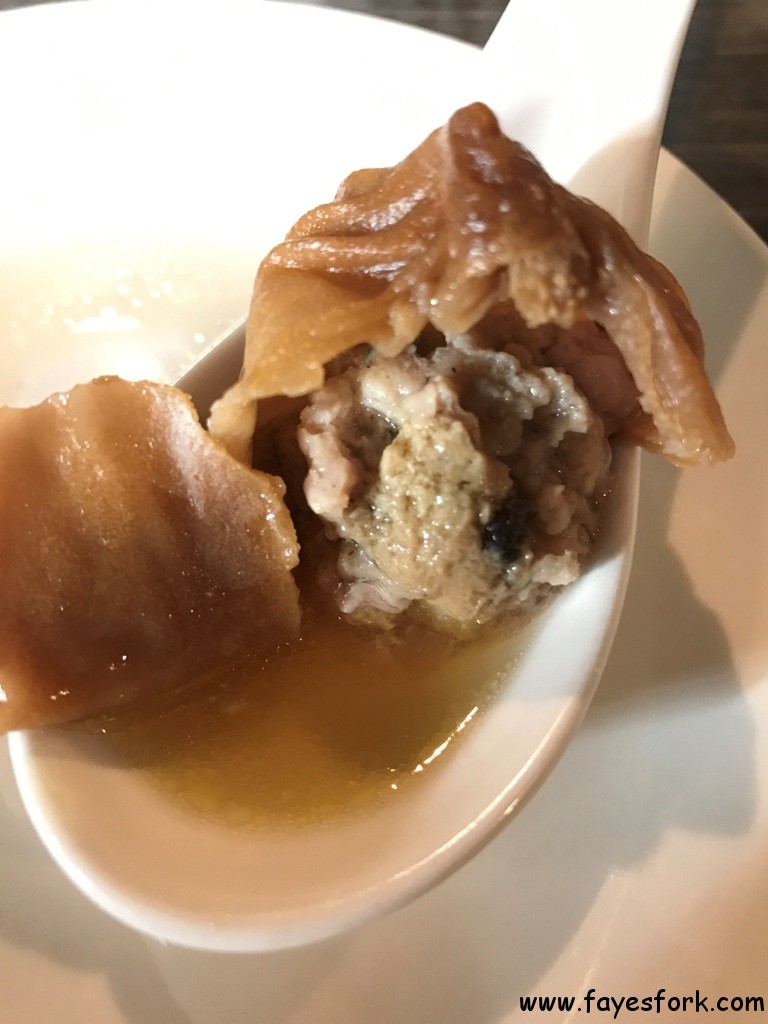 The foie was odd tasting to me. It tasted un-natural for some reason.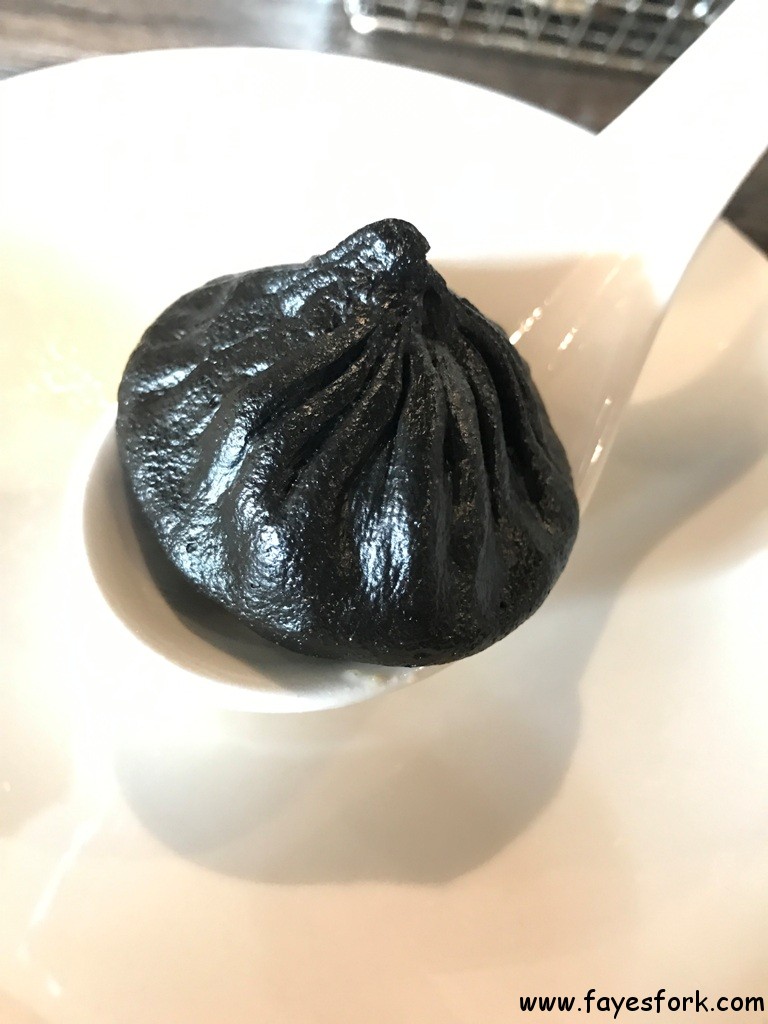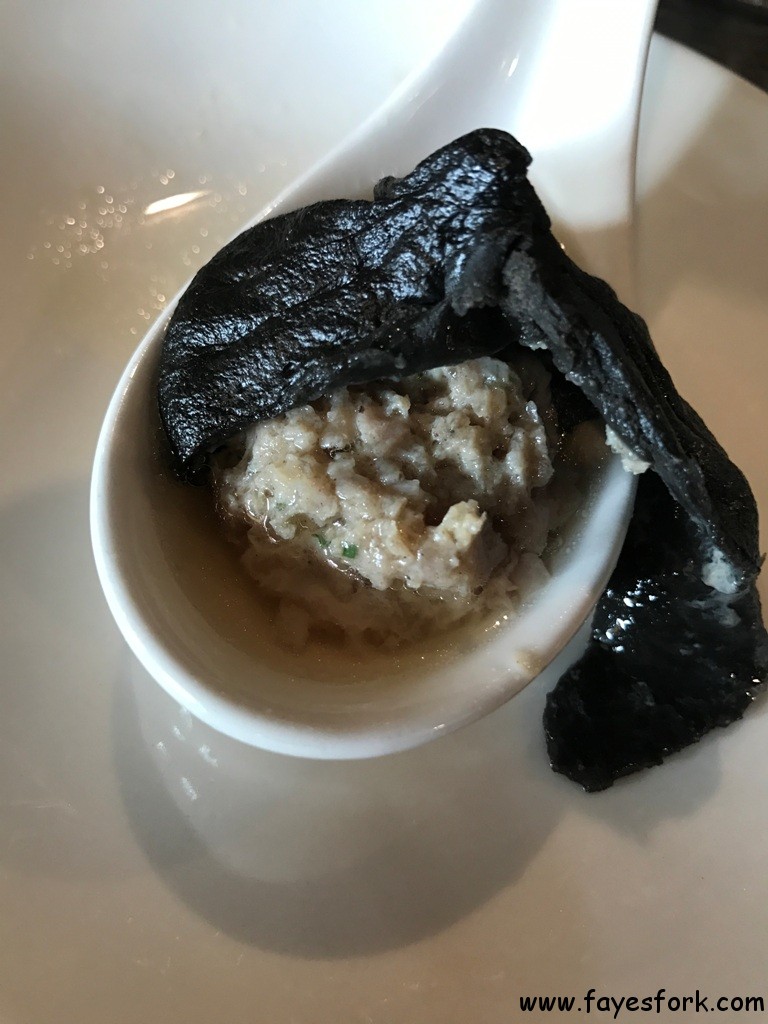 The truffle xiao long bao was one of my favorites! I could have eaten a dozen of these little purses of hot truffle porky goodness.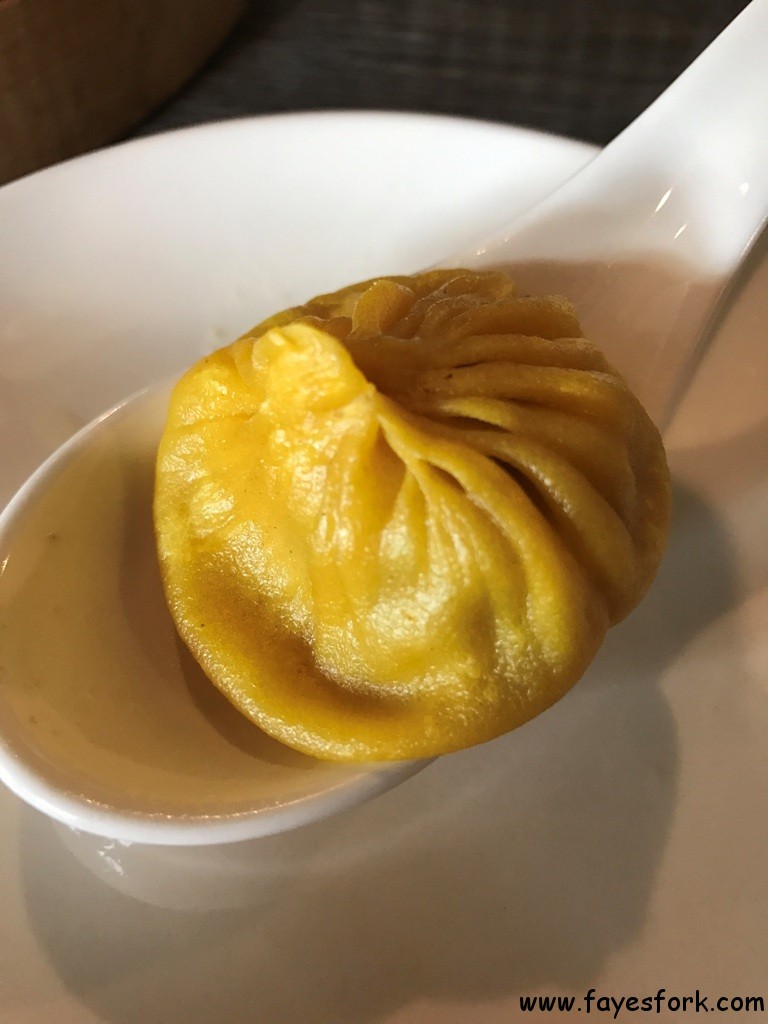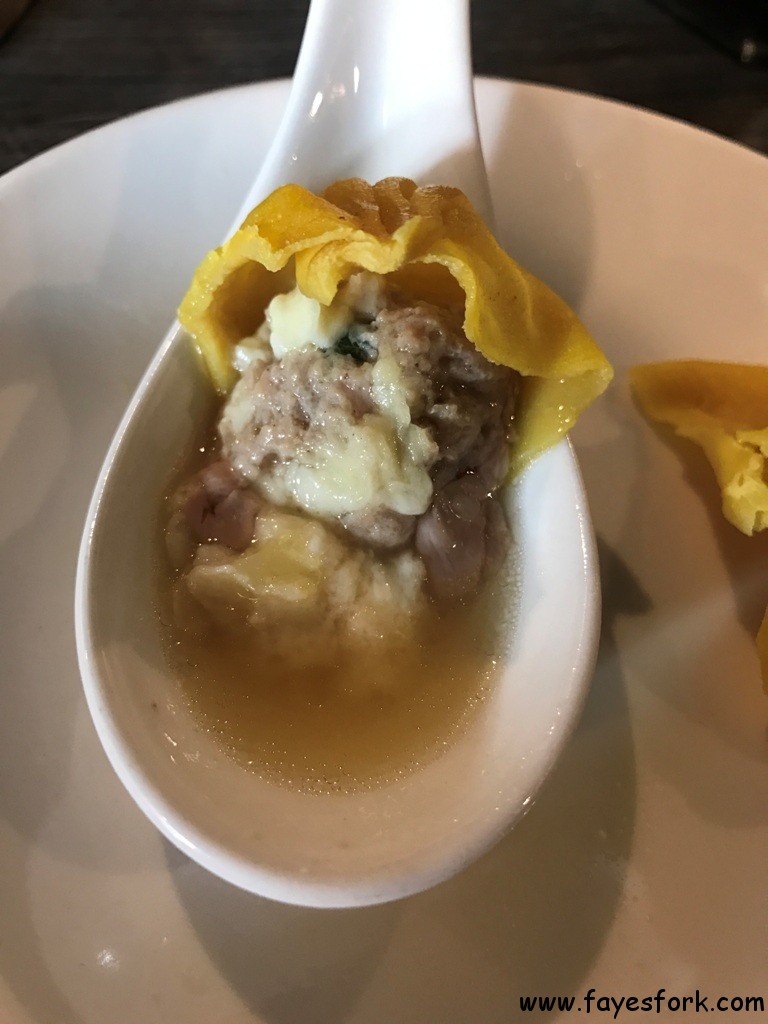 Maybe this one would be enjoyed by someone who likes strong cheeses. The broth was plentiful but the cheese over powered this dumpling.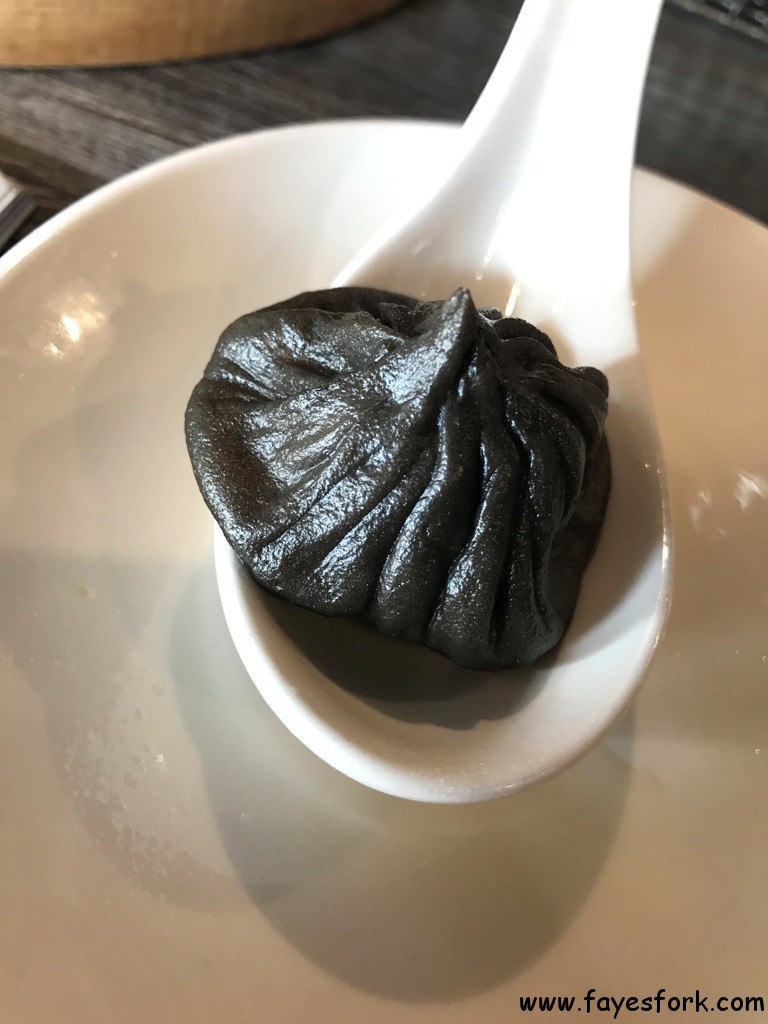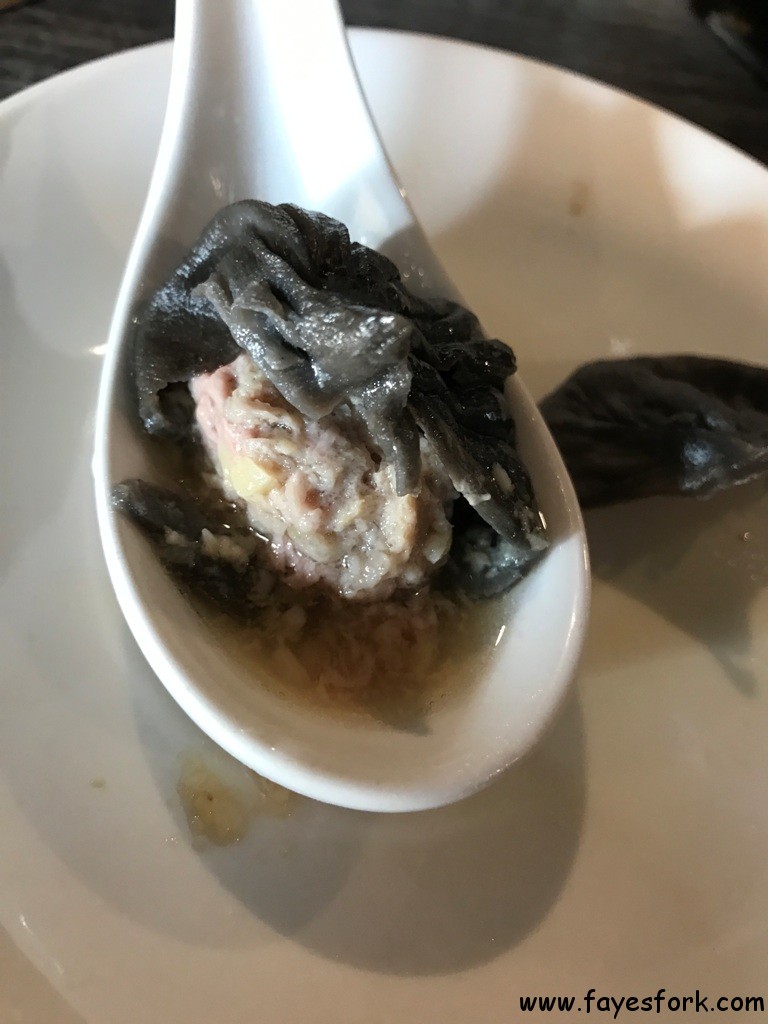 You must love garlic to enjoy this one. The taste of garlic is pungent but I enjoyed it.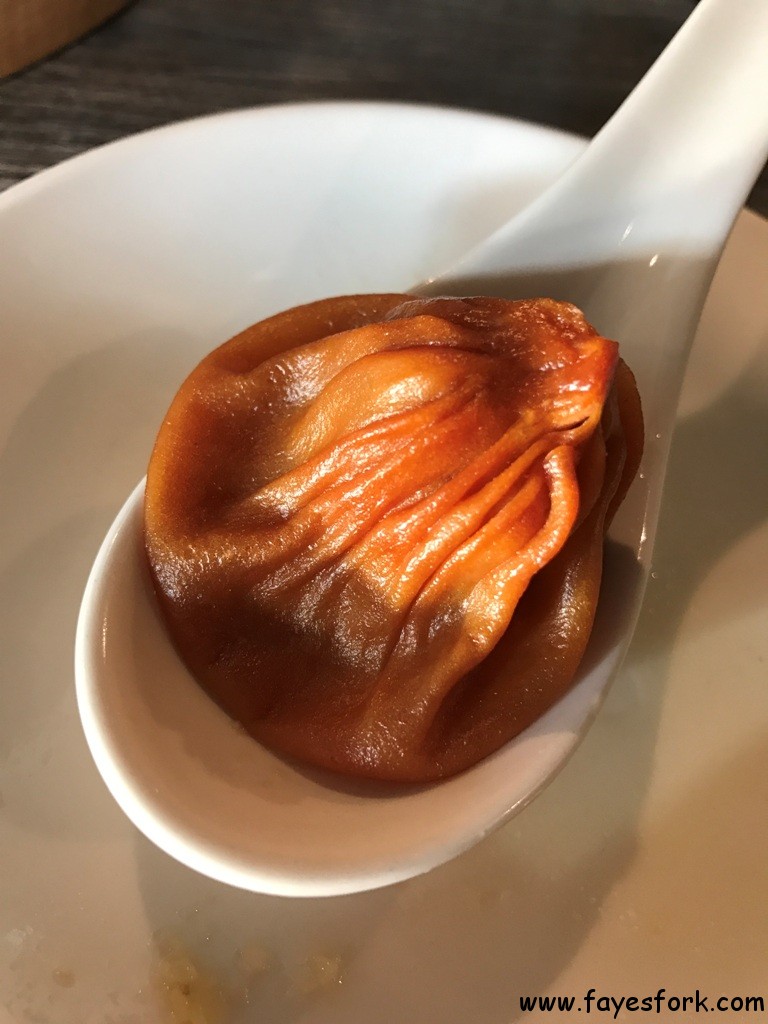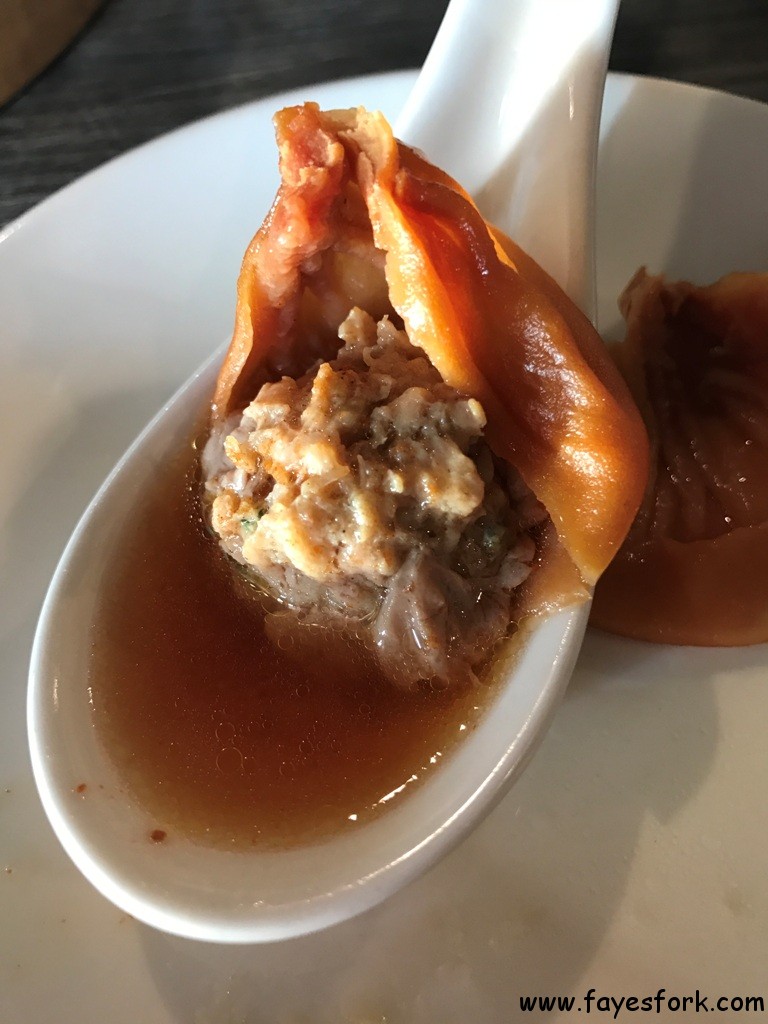 So much soup and yes indeed it was spicy. It was unique in a pleasant way.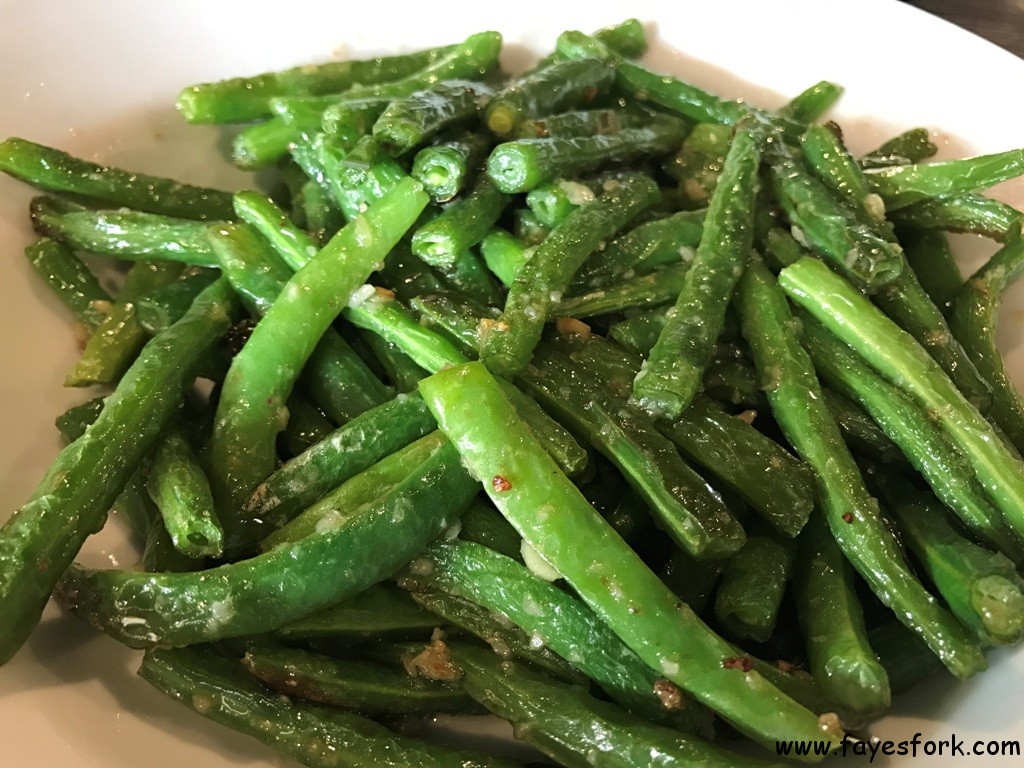 The fresh green beans were sauteed nicely with ample garlic. It was an adequate vegetable stir fry but not the best.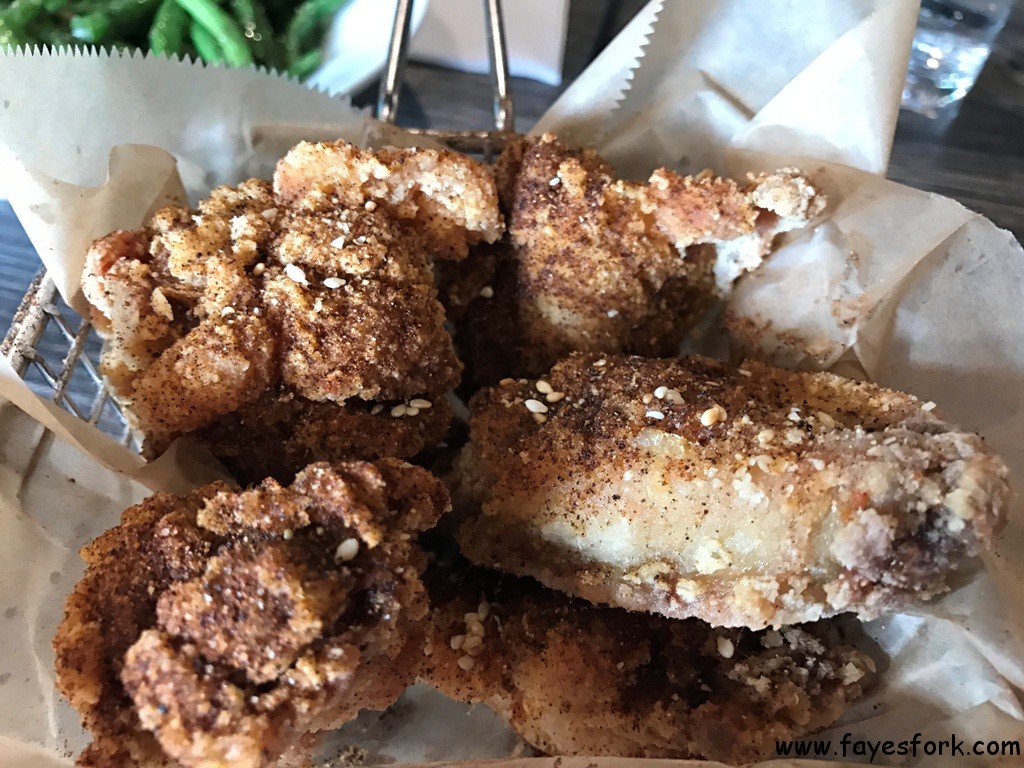 There are about 5 wings per order. The wings are lightly battered and then deep fried. I could taste the five spice sprinkled on top of the hot wings. The wings were ok as they were nicely meaty but I didn't like the batter or five spice as much.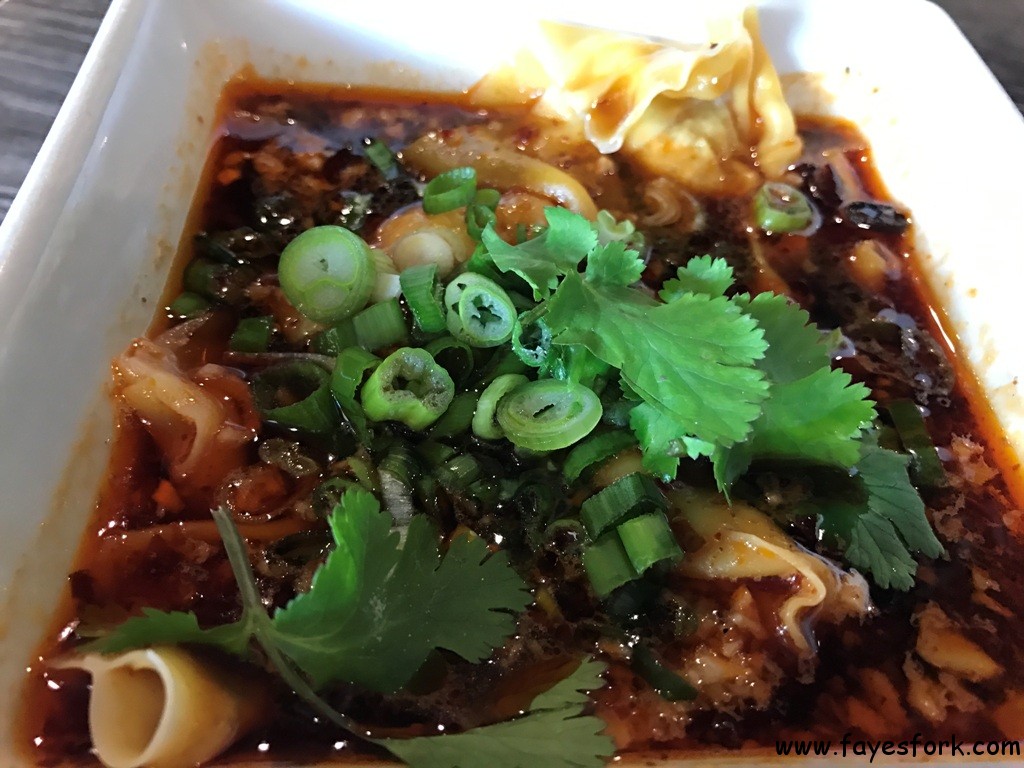 I was hoping these spicy wontons would taste similar to the version at Liang's Kitchen.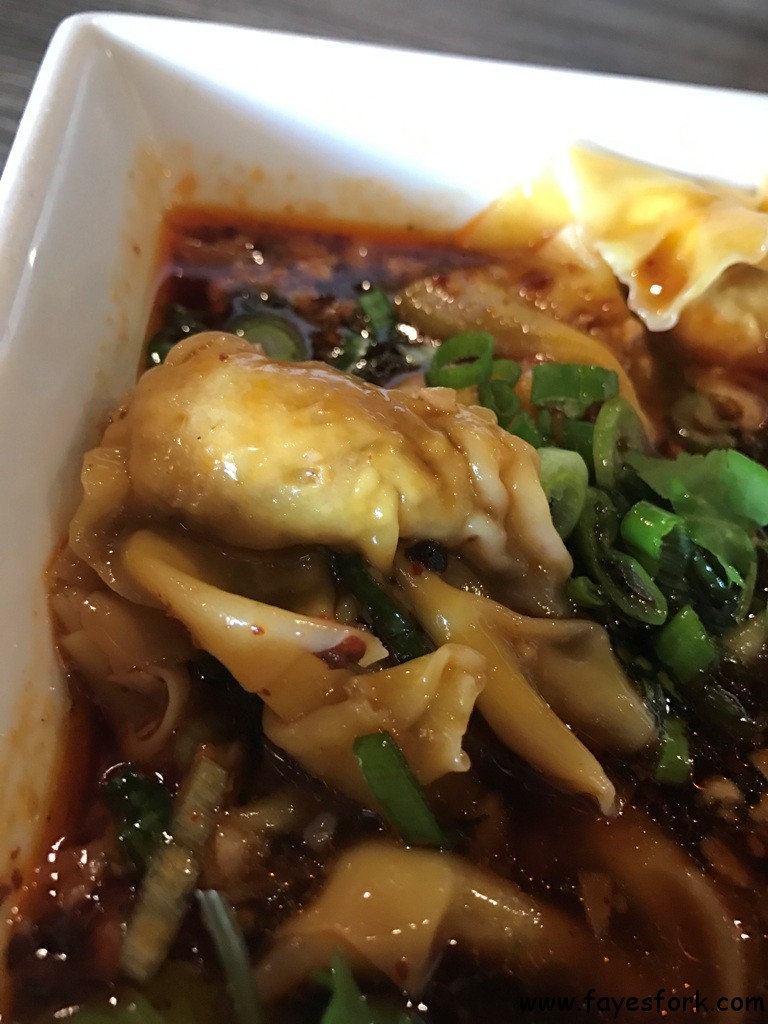 The pork and shrimp wontons were plump. The chili sauce was similar to the version at Liang's but was missing that 'ahhhh' factor. I personally would have liked more fermented mustard greens. Still, a nice appetizer that I'd order again if I was in the mood for spicy wontons.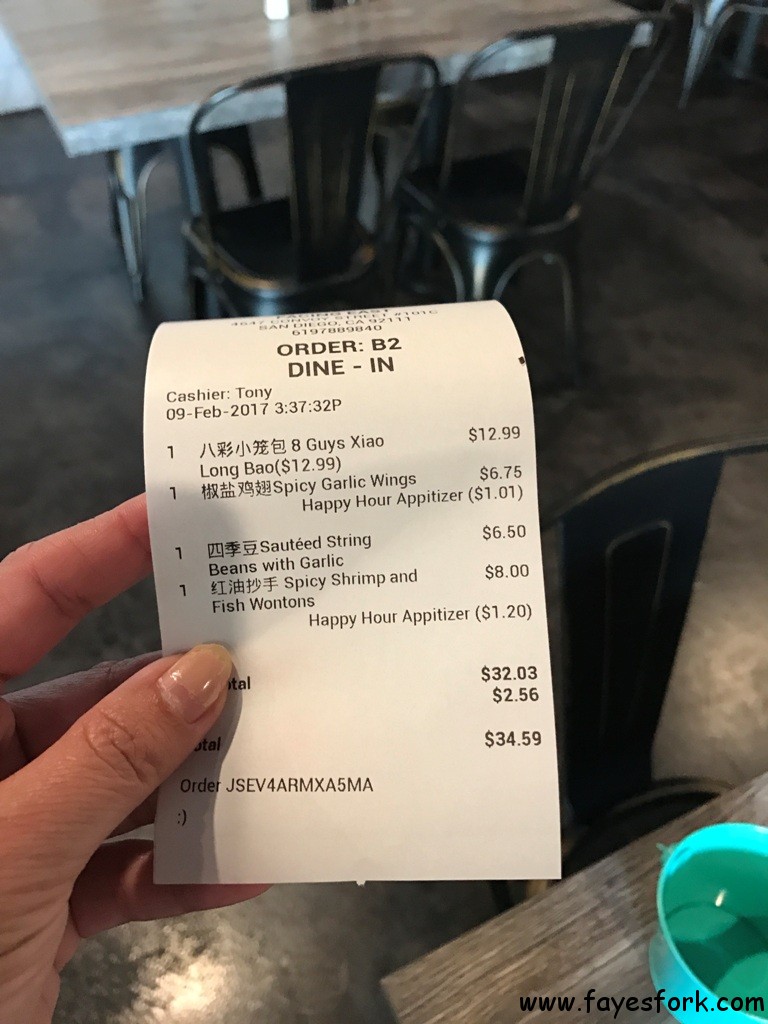 I had enough left overs for dinner later in the evening. The prices here are higher but happy hour will get you a bit of a discount. Their Eight Guys Xiao Long Bao was creative and was the closest thing I've found to mimic my amazing experience  with Paradise Dynasty's eight different xiao long baos in Taipei, Taiwan. I hope to return soon with sis and V to try out more items on their menu.
FACING EAST
4647 Convoy St
Ste 101C
San Diego, CA 92111
(858) 277-1477