What is about freshly baked pretzels that makes a girl happy. I think it's because I've watched my bread (carb) intake for so many years now. I've let me bread cravings take over every once in awhile and the other night was one of those 'every once in a while' kinda time. California Tap Room is located in North Park. It's tucked away from the main street so it was harder to find that rainy evening. California Tap Room offers a variety of homemade pretzels as well as craft beers.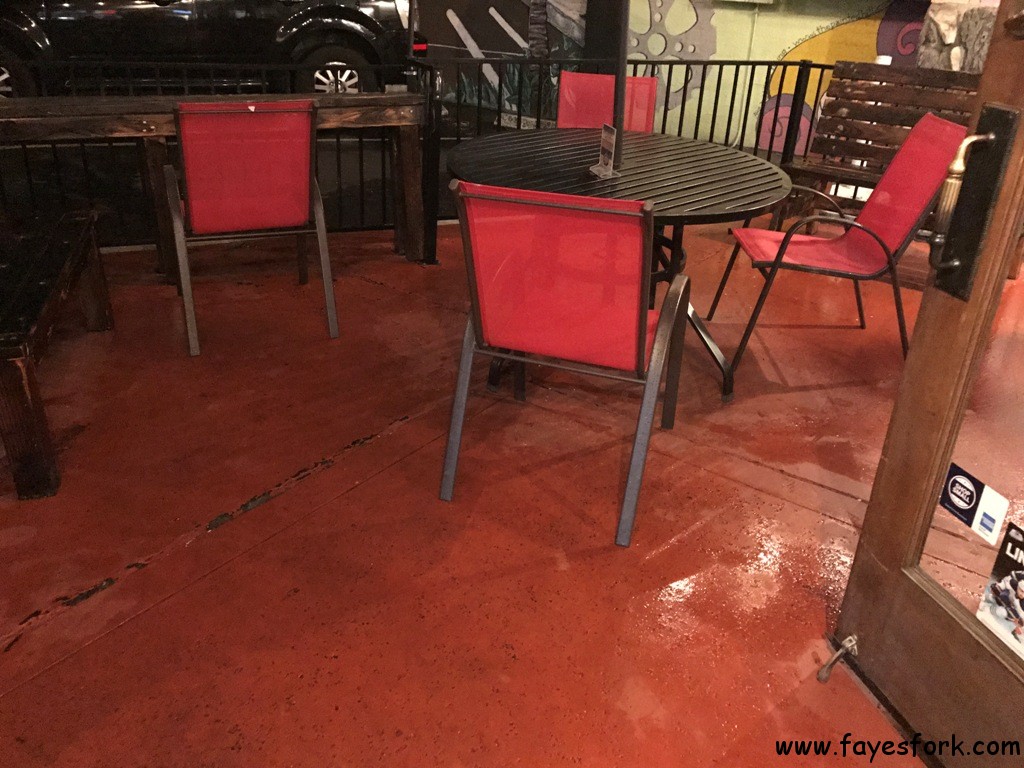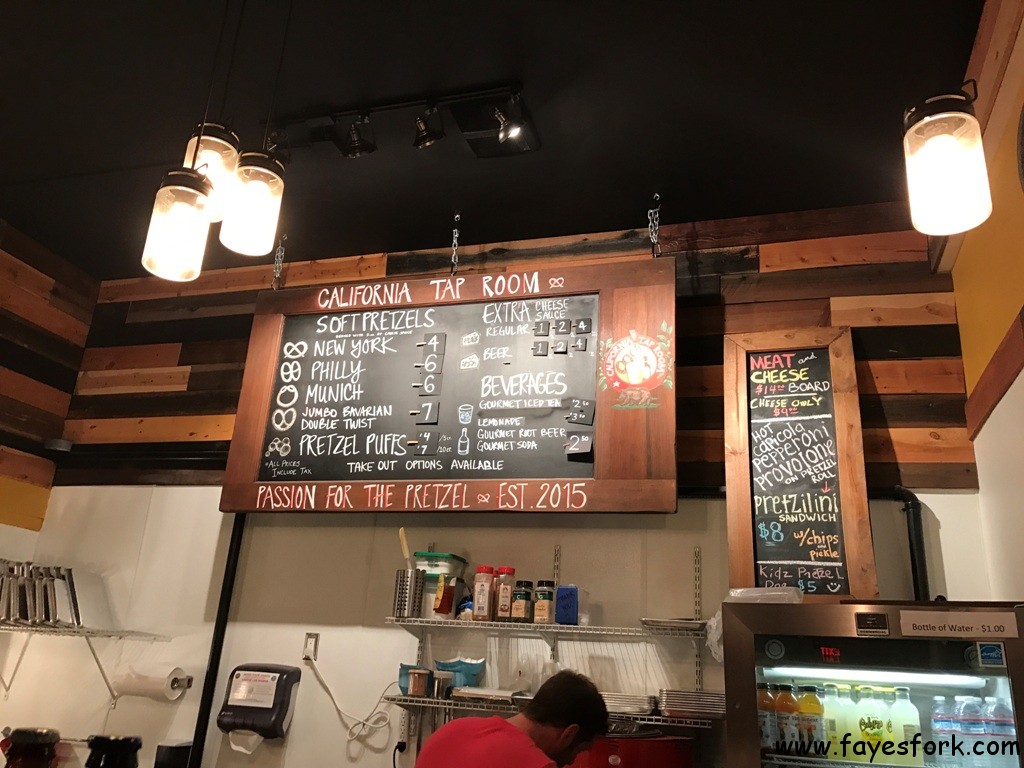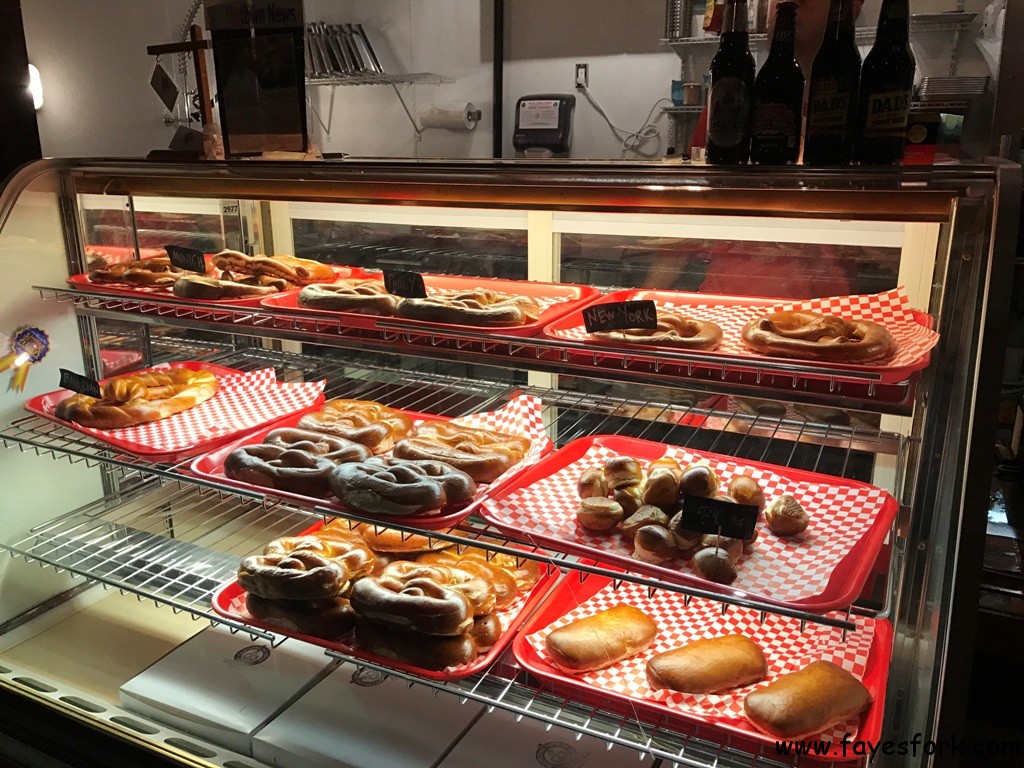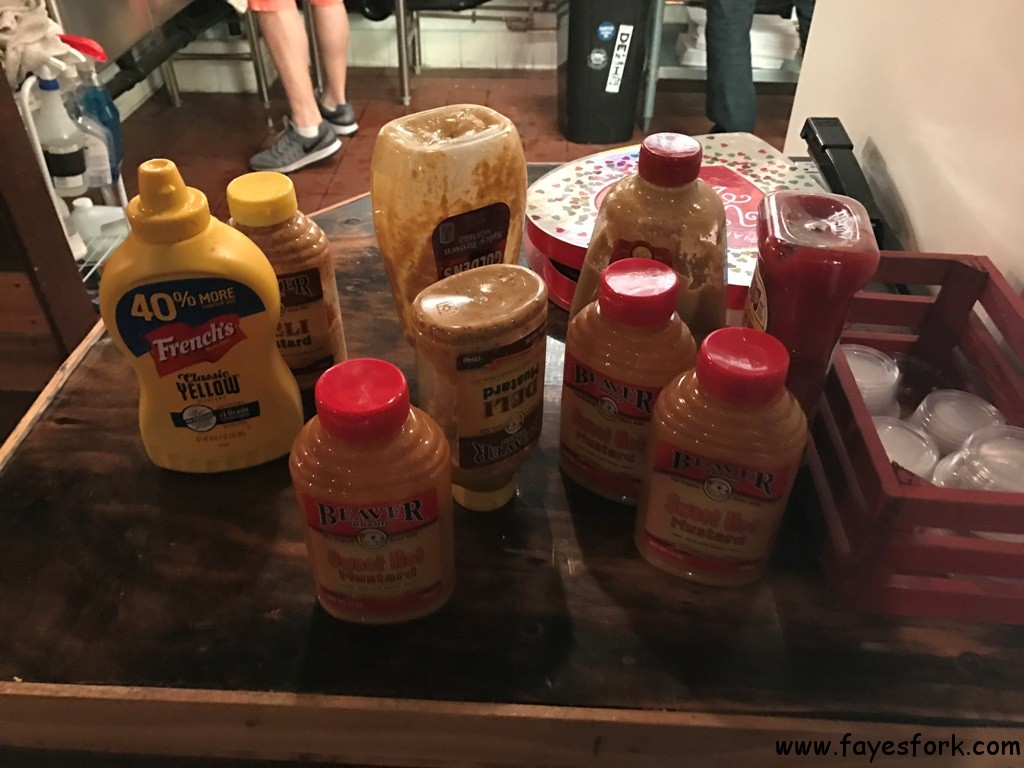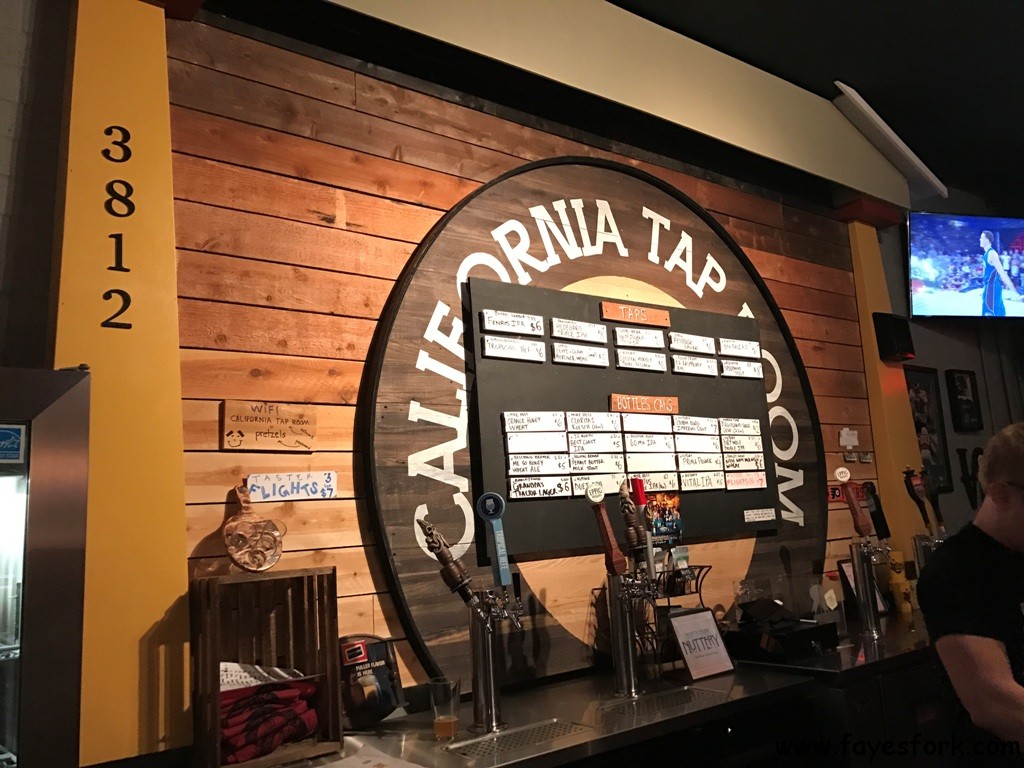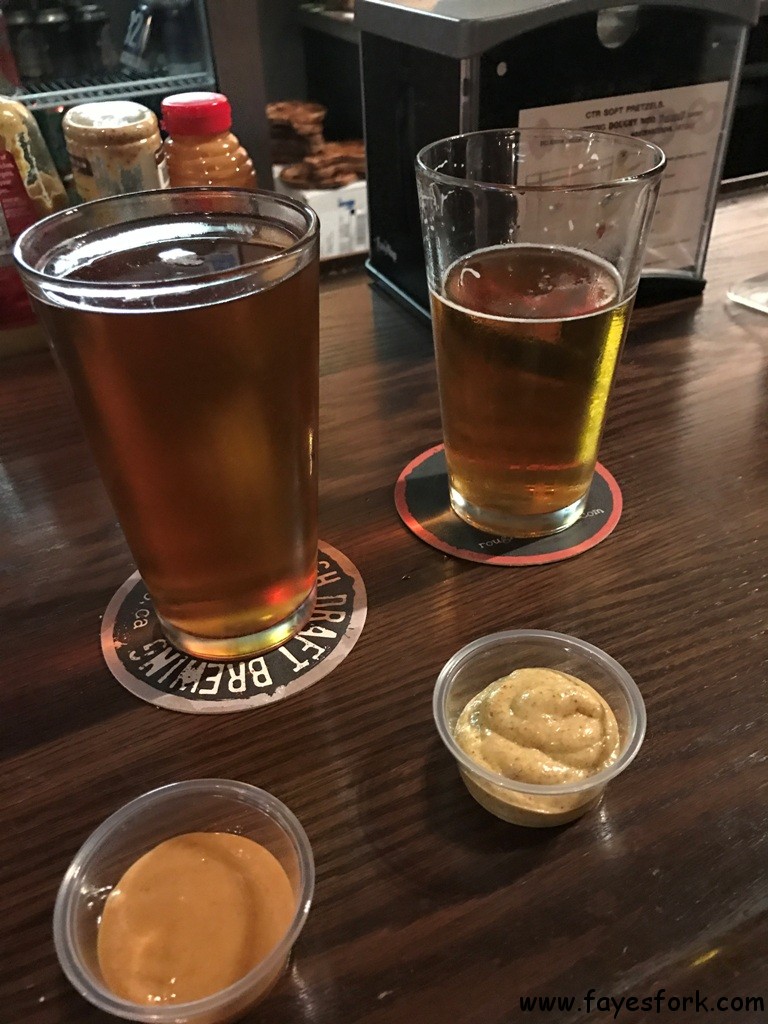 The first bartender was incredibly friendly and helpful. He let me try a few beers before I settled on a lager. Friend had an IPA.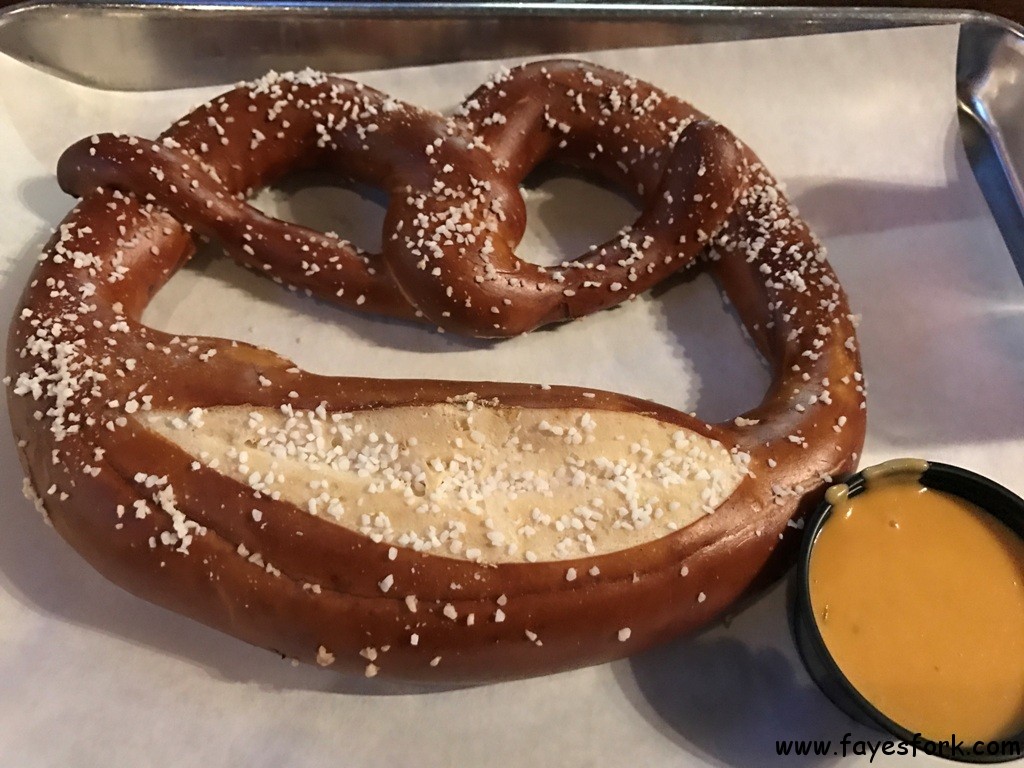 The Munich Bavarian had sourdough in it I believe.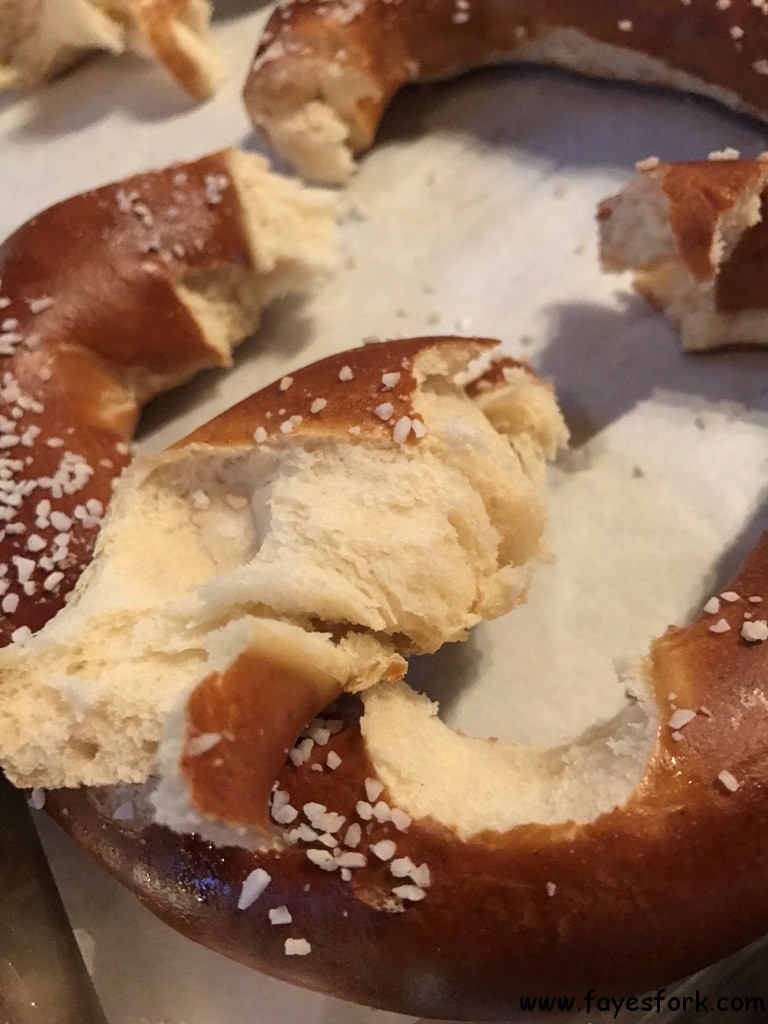 The pretzel was a nice size. The exterior had a nice hard shell and the pretzel was wonderfully chewy.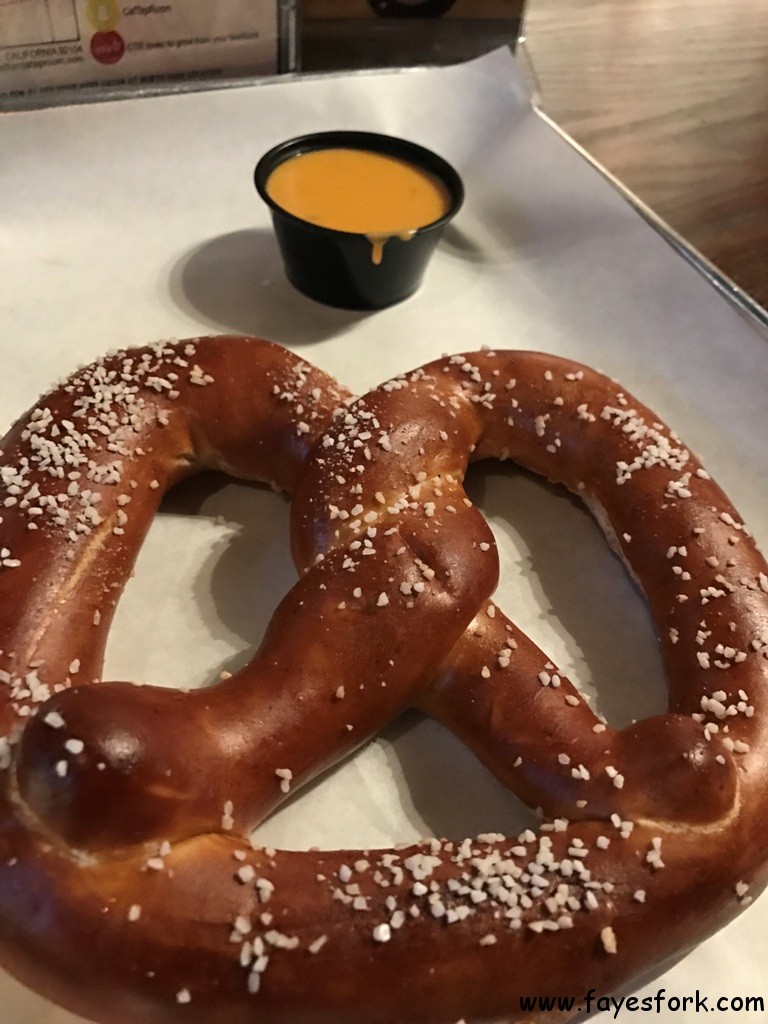 The New York pretzel was smaller and also had salt (as requested).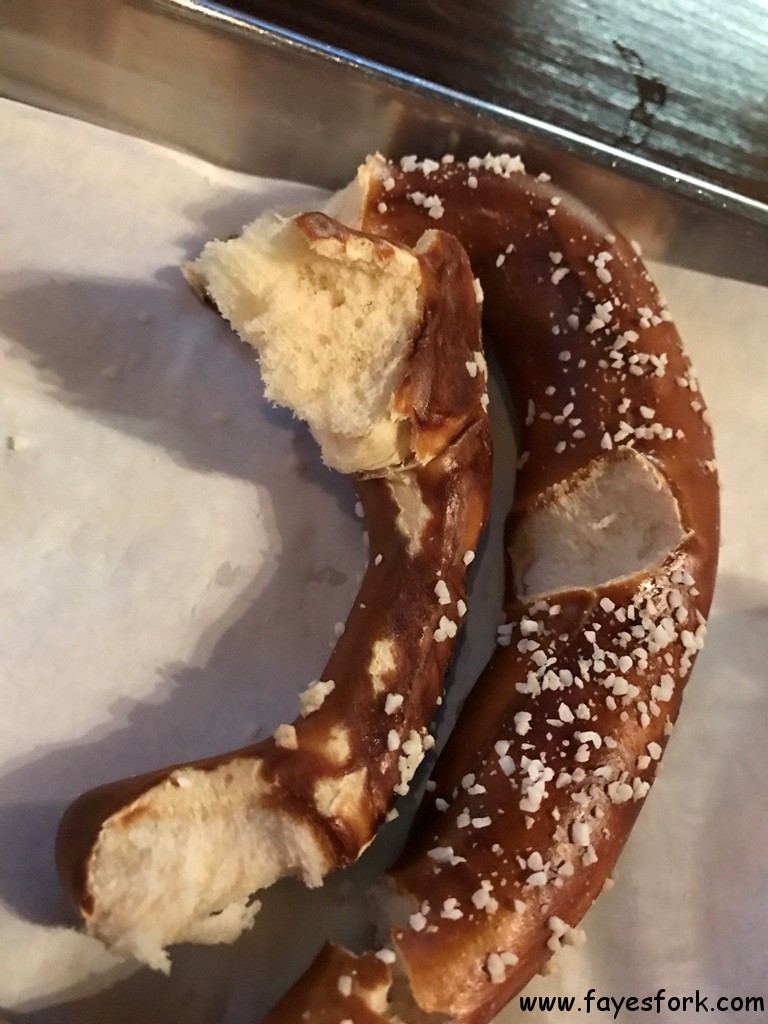 The pretzel wasn't as big or chewy. The crust was nicely pliable and the dough was warm when we ate it.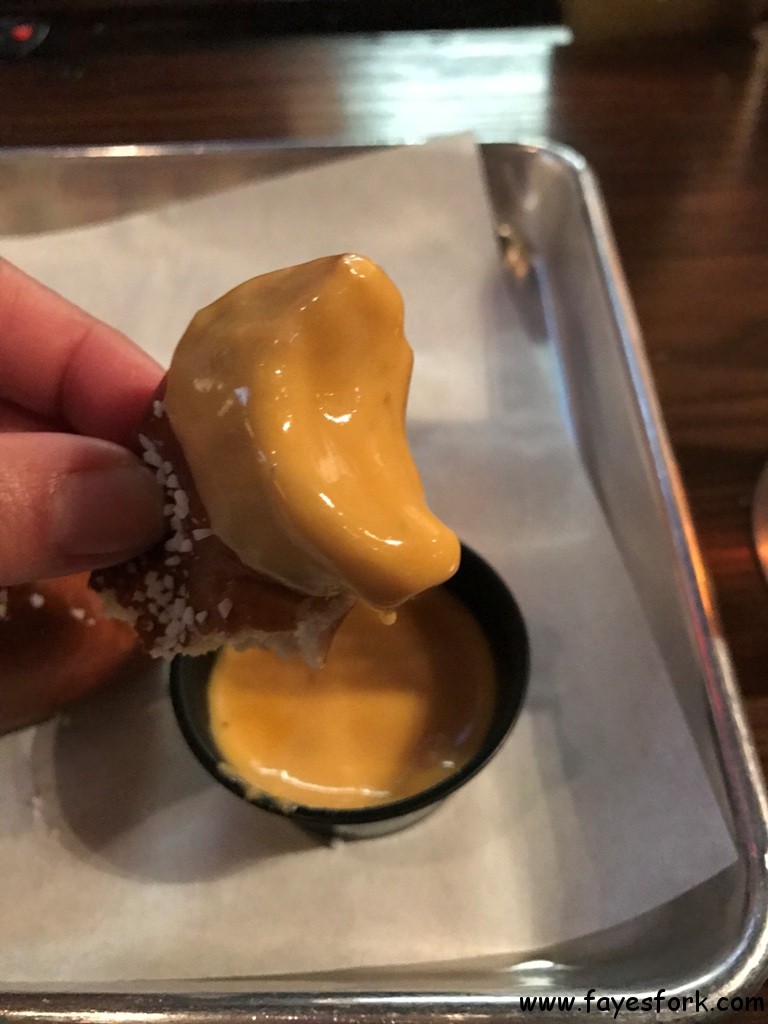 The cheese sauce was served warm and tasted good with the warm hearty pretzels.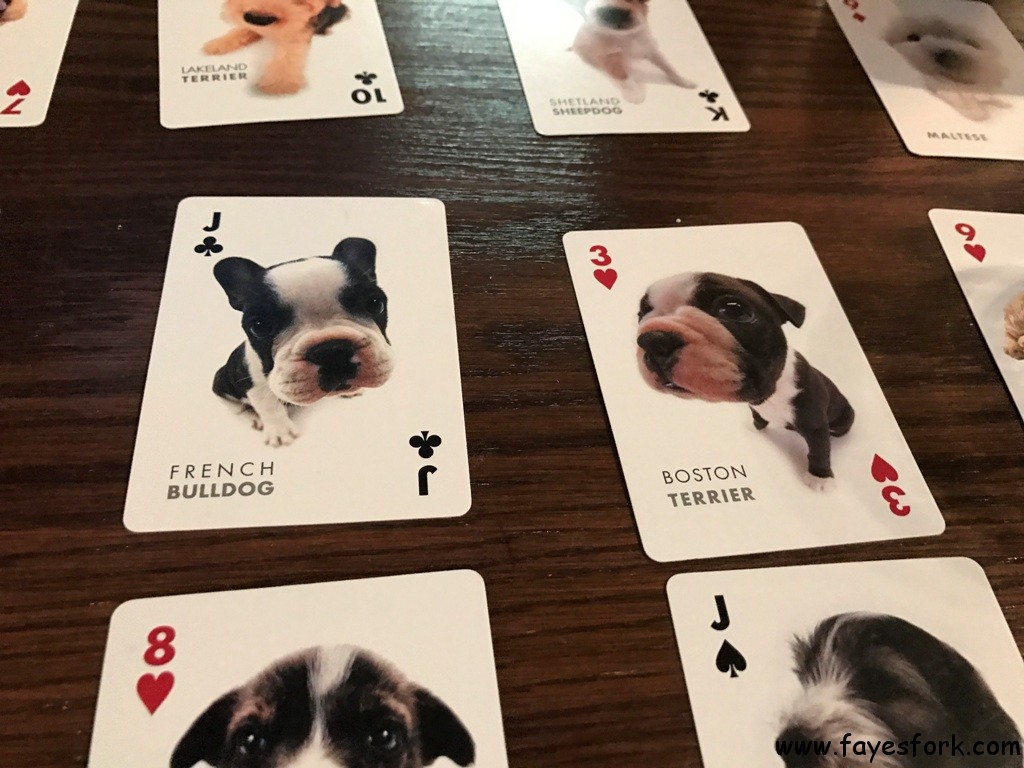 My nephew has been teaching my card tricks which was fun to show friend that night sitting at the bar.
Another bartender gave us these chips to try out. They were pre CRUSHED! I asked why in the world anyone would anyone want crushed potato chips. Friend explained you tear corner of bag and then dump the crushed chips into your mouth. Crushed chips are easier dumped in mouth from bag than whole chips – tidbit of the day?
California Tap Room is a laid back place we'd re visit again.
CALIFORNIA TAP ROOM
3812 Ray St
San Diego, CA 92104
(619) 542-9990