I met a friend by SDSU to catch up and treat her to lunch. The pictures of the flatbreads at Alforon had me so hungry. Alforon is a Mediterranean Lebanese restaurant located on El Cajon Blvd. It's a small restaurant but seems to have a loyal following. I believe the restaurant is owned by a husband/wife team who was working and cooking that afternoon we visited.
They share a tiny parking lot but we managed to squeeze our car into one of their narrow parking spaces.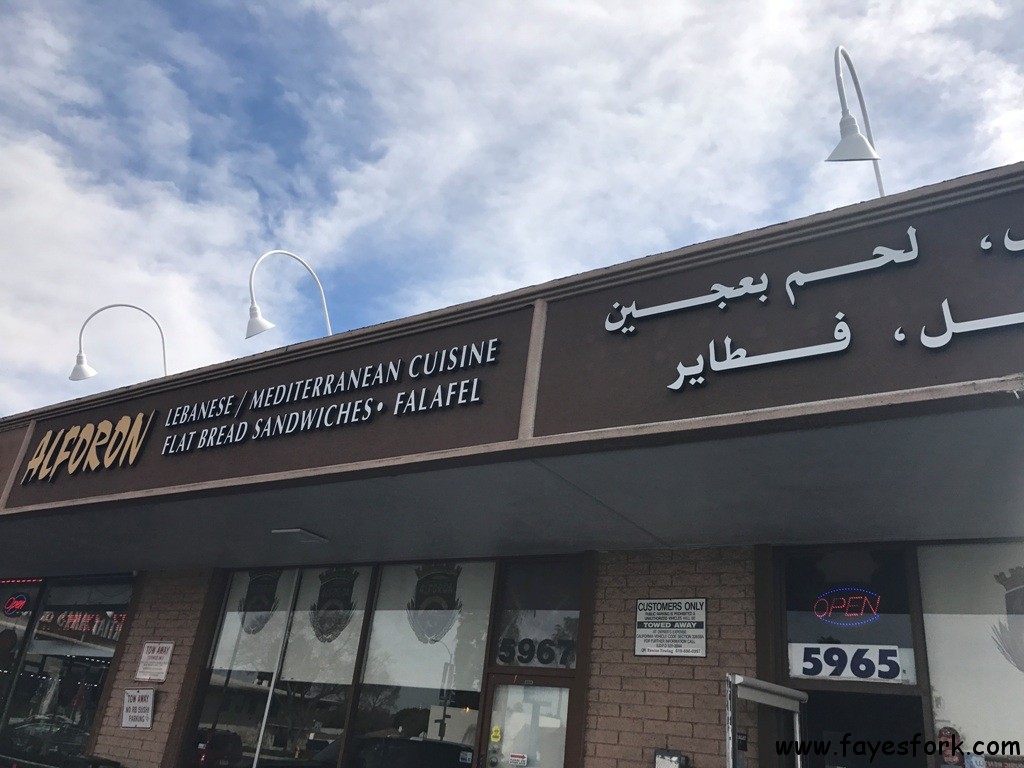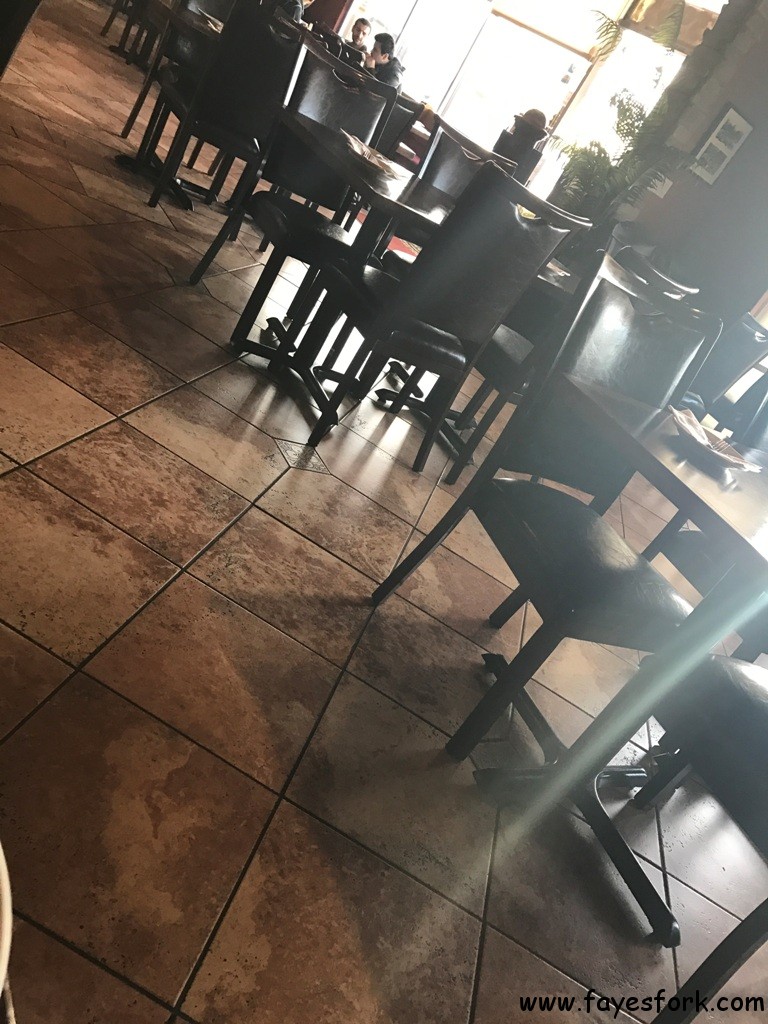 INTERIORThe restaurant wasn't busy at all. I remembered Kirk's post about his visit here in 2014.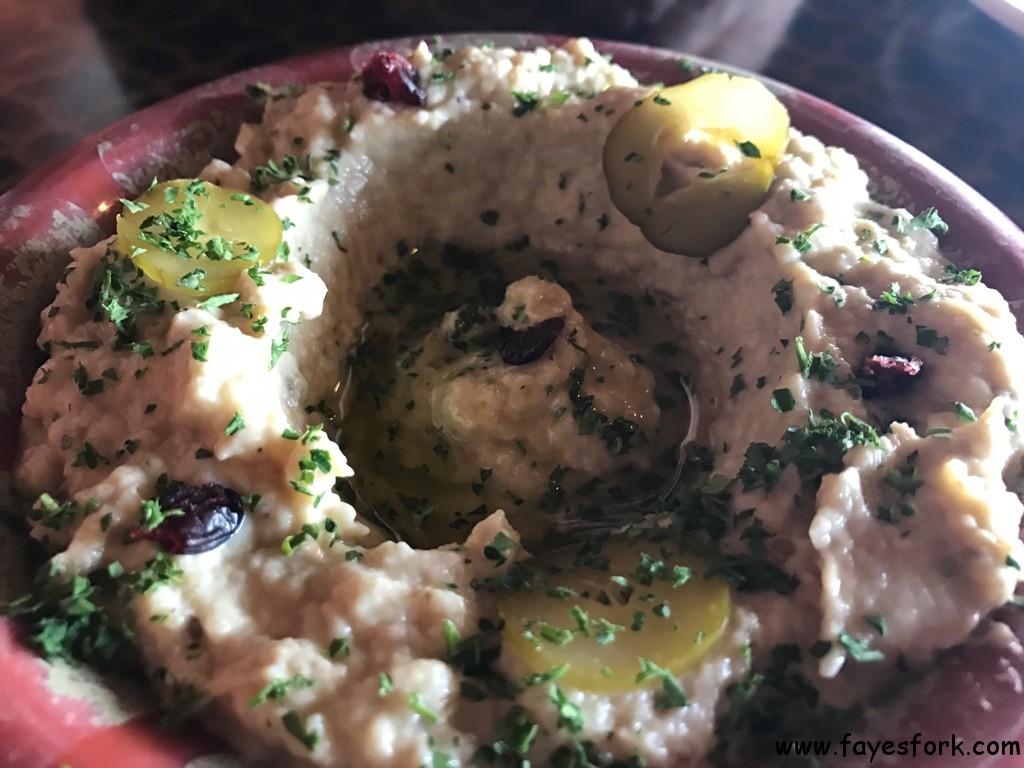 Oven-roasted eggplant, tahini sauce, lemon, imported extra virgin olive oil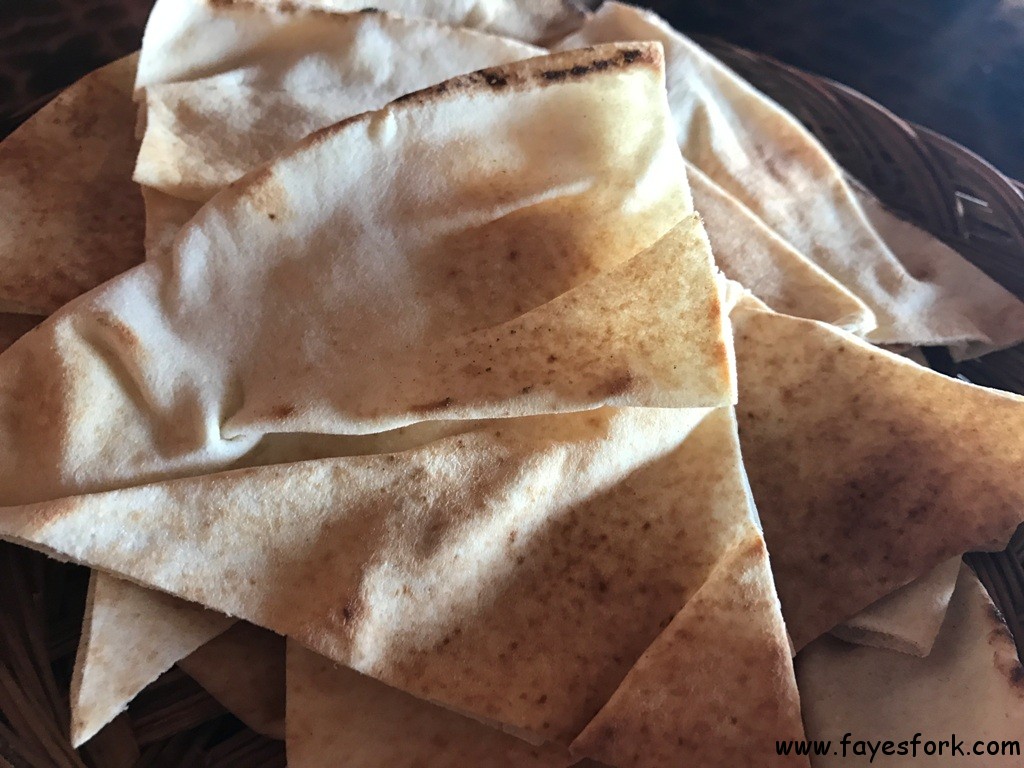 I'm not sure if the pita is house made. The pita was cut up in triangles and were thin.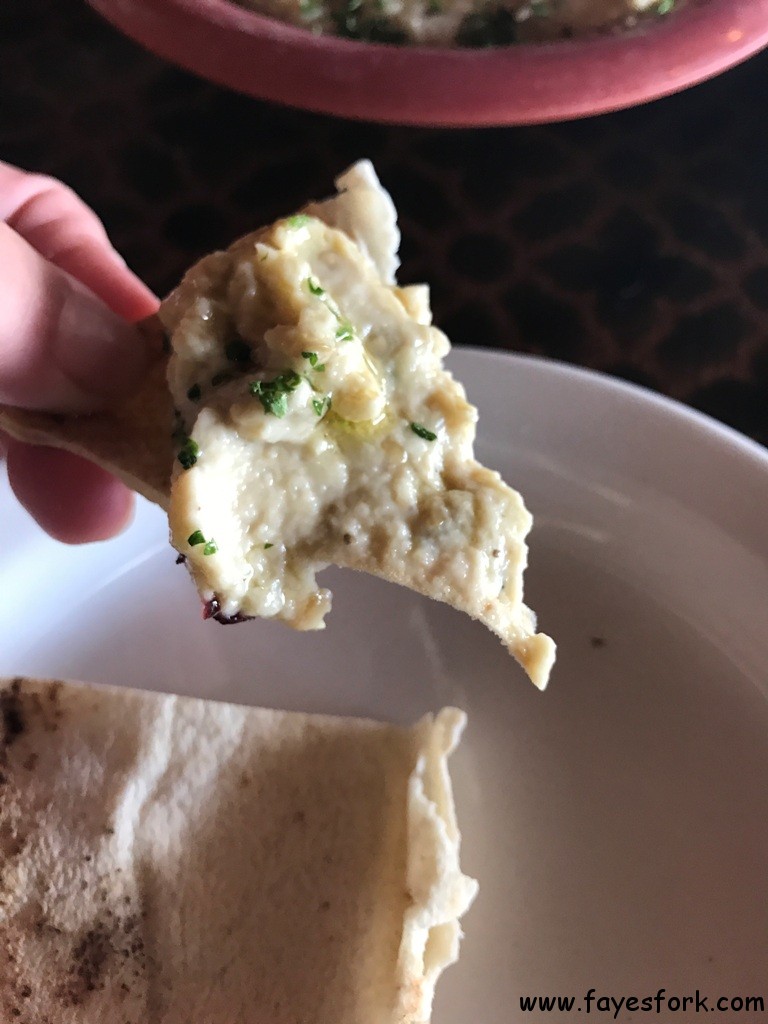 The eggplant tasted chilled and a bit smokey. The consistency was creamy with pieces of eggplant pieces. I thought this dish was just ok.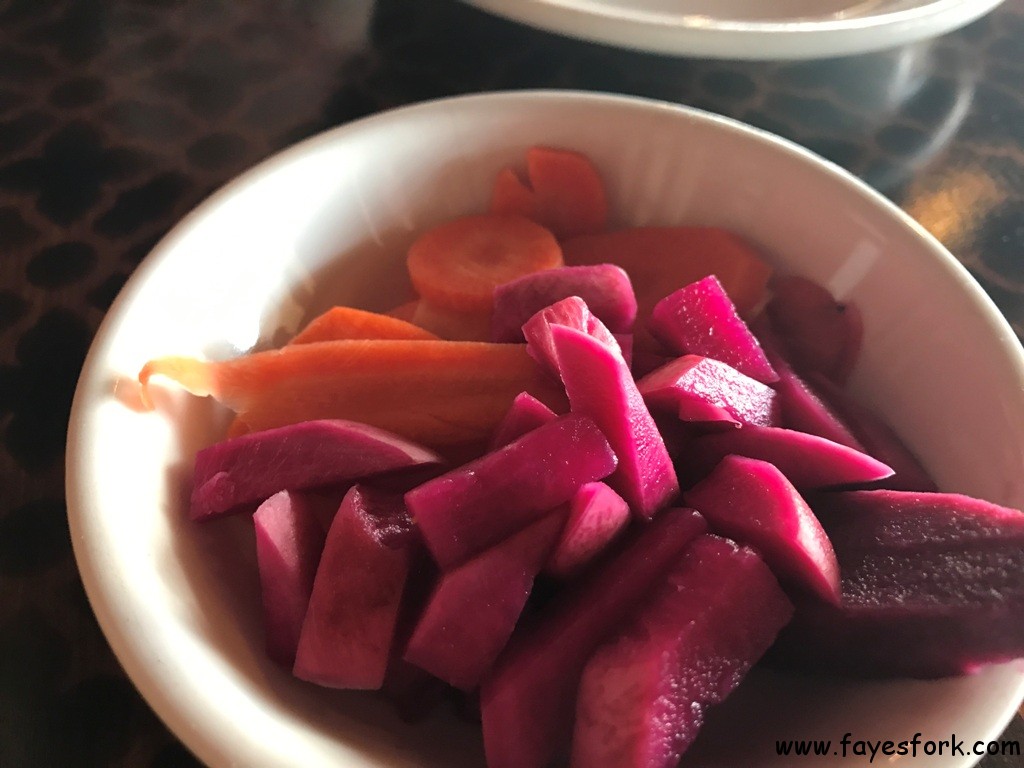 One of our dishes came with a side of pickled carrots and beets.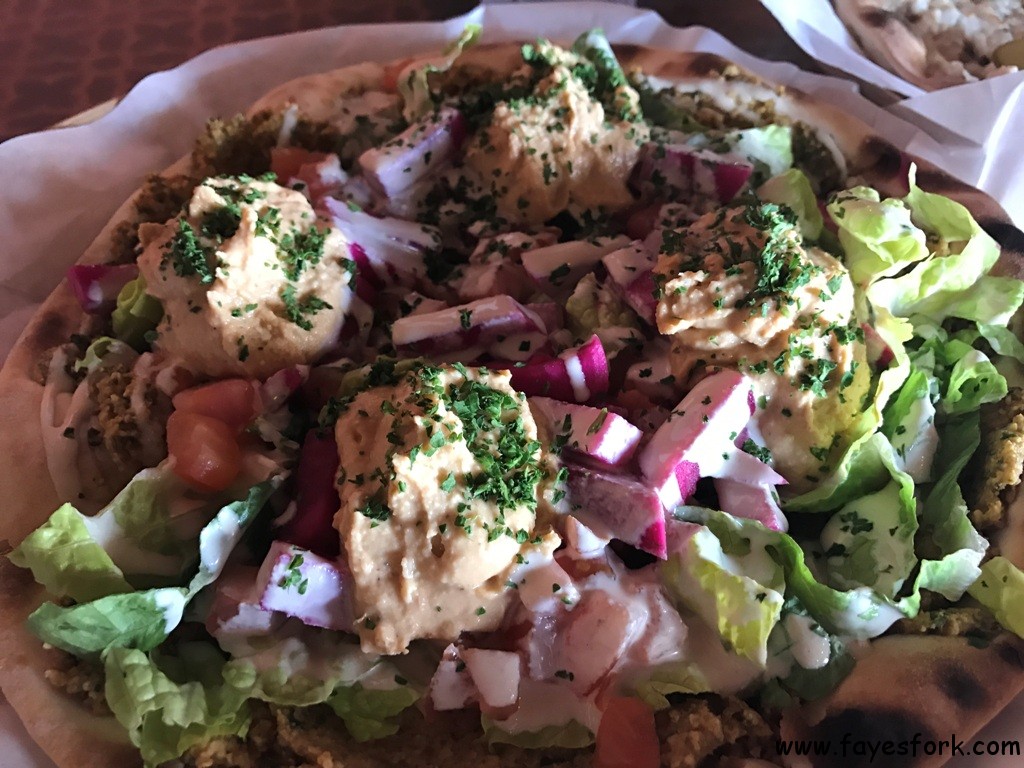 Friend wanted a falafel wrap but we both thought the falafel bajeen sounded like a better option. We both thought it would still be a wrap so were surprised when it came out in flatbread form.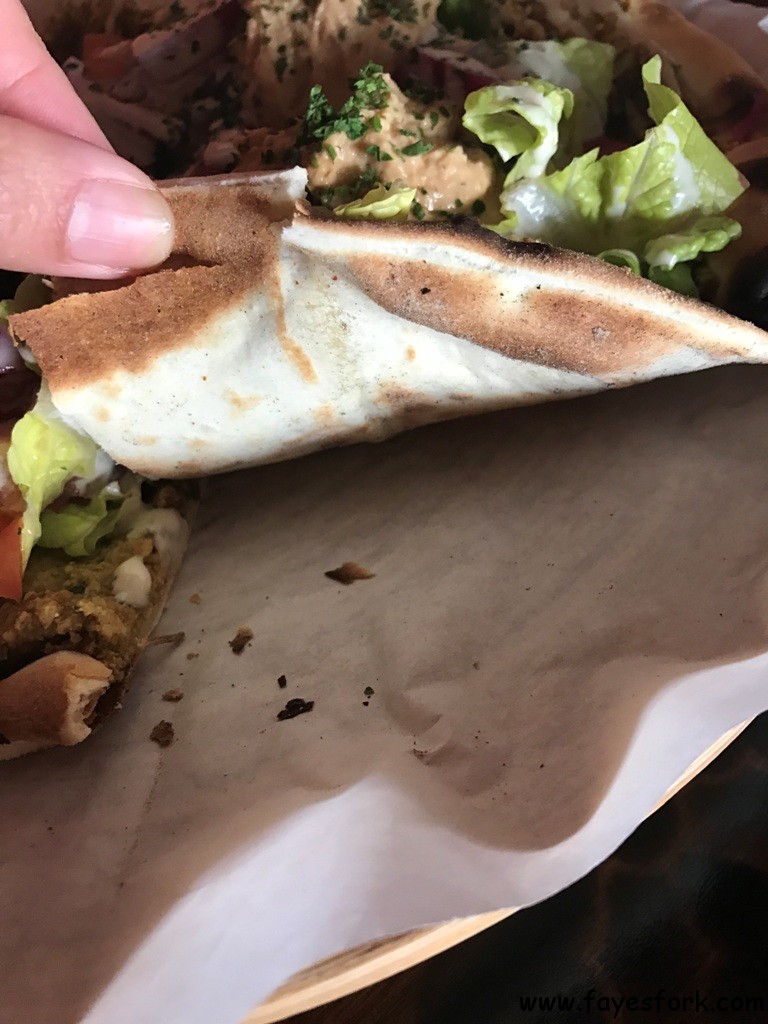 The flatbread was thin and oven baked well. The scoops of the falafel mix were ok – tasted pretty much of hummus (isn't that the un fried version of falafel). I didn't like the cold lettuce and the pickled vegetables on the falafel bajeen.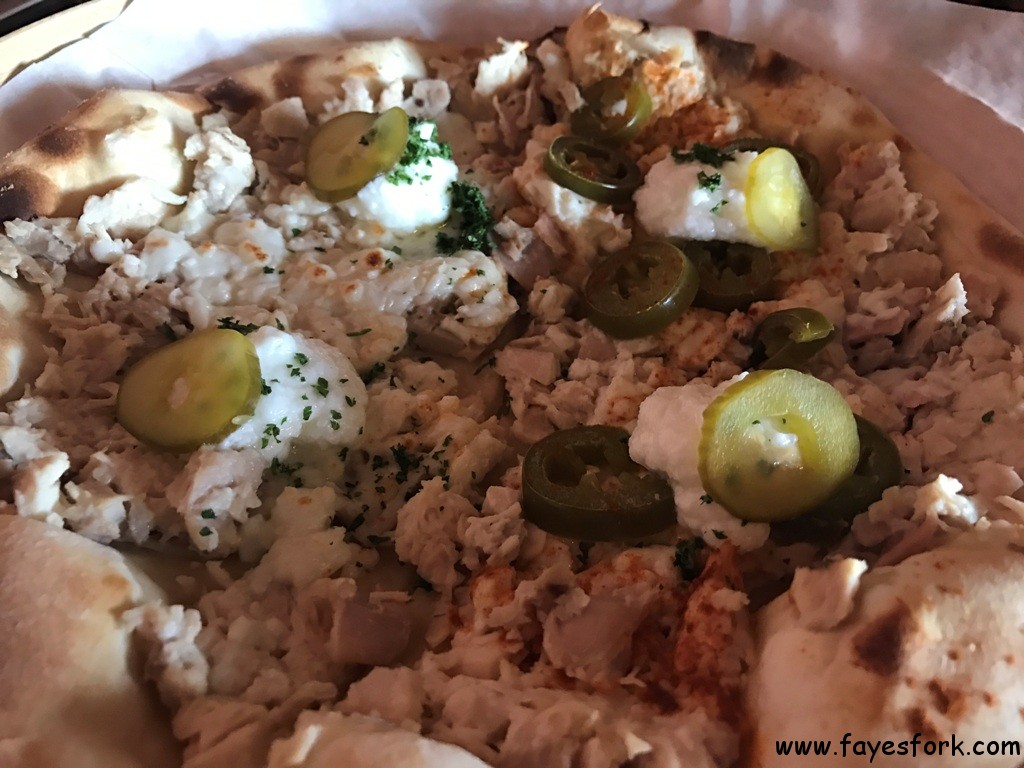 Marinated chicken, garlic paste, pickles, oven baked on flat bread
Our server was excited when we ordered this dish. She said it's one of the most popular dish here at Alforon. The tawook looked like a small pizza topped with chicken.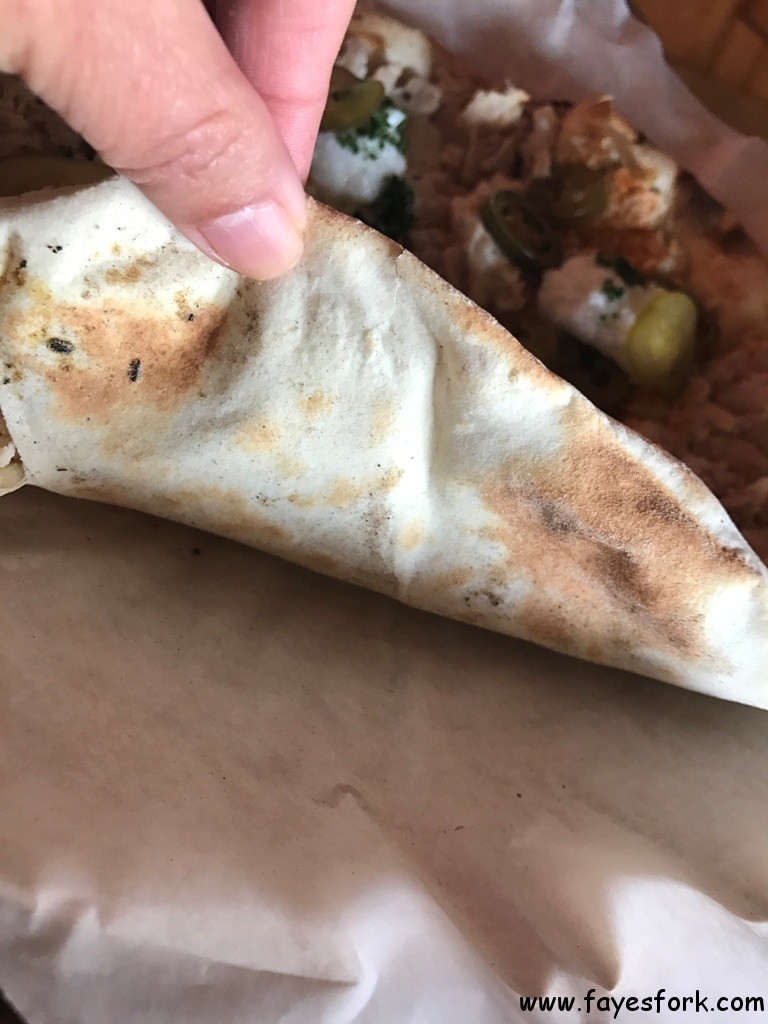 The softness of the flatbread for the Chicken Tawook was UNREAL. It was so incredibly delicious. The flatbread tastes better when it's topped with warm items.
We LOVED the chicken tawook here at Alforon. It was the best dish of the afternoon for us. The chicken was well seasoned and tender. The dallops of the home made garlic paste tasted sublime and pungent. We were so glad our server suggested added cheese and jalapeno to the tawook. We just didn't know there were added charges for both.
Service was alright. The restaurant wasn't too busy but everything appears to be made to order. We would so return to order the Chicken Tawook again. The meal was around $30+ or so. Our extra garlic paste for the tawook cost a few bucks. I'd recommend Alforon if you were in the area.
ALFORON
5965 El Cajon Blvd
San Diego, CA 92115
(619) 269-9904