Meizhou Dongpo Restaurant is a restaurant I have been wanting to try for some time now. They are located in Arcadia, CA. I've passed by this restaurant several times and was itching to try their famous Meizhou Roast Duck. My mom is such a lovable parent that she immediately said yes when I threw a tantrum wanting to try Meizhou Dongpo. Just kidding. The restaurant is stunning and modern. There wasn't a wait when we visited one weekend afternoon.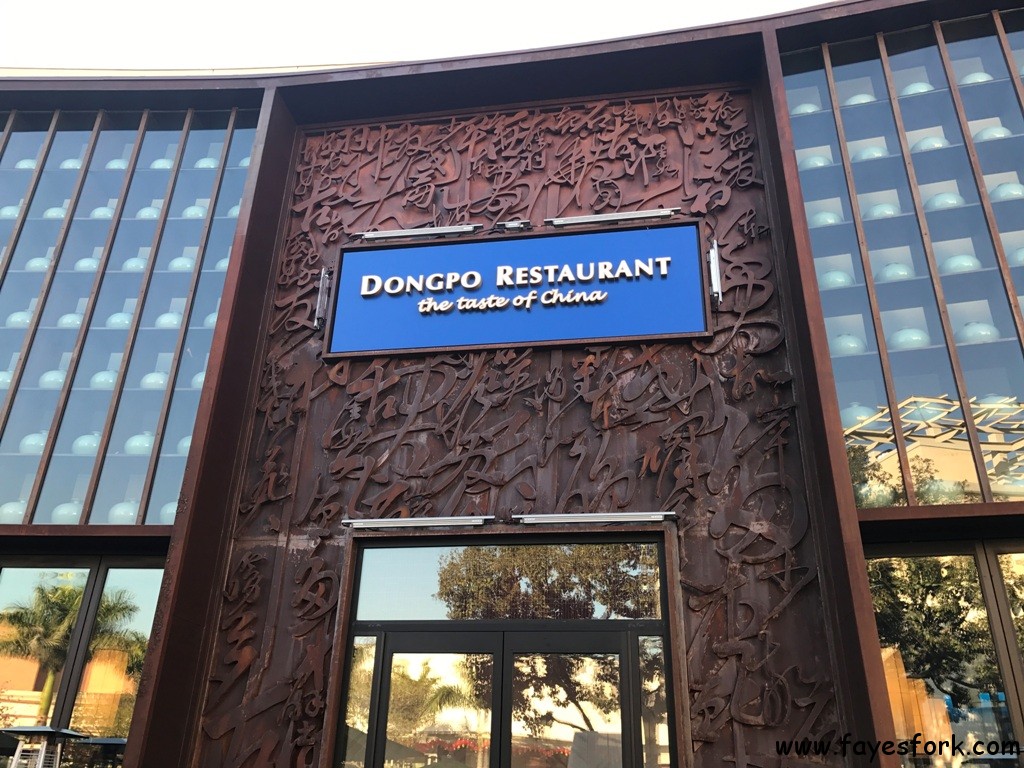 The entrance is grand and well noticeable.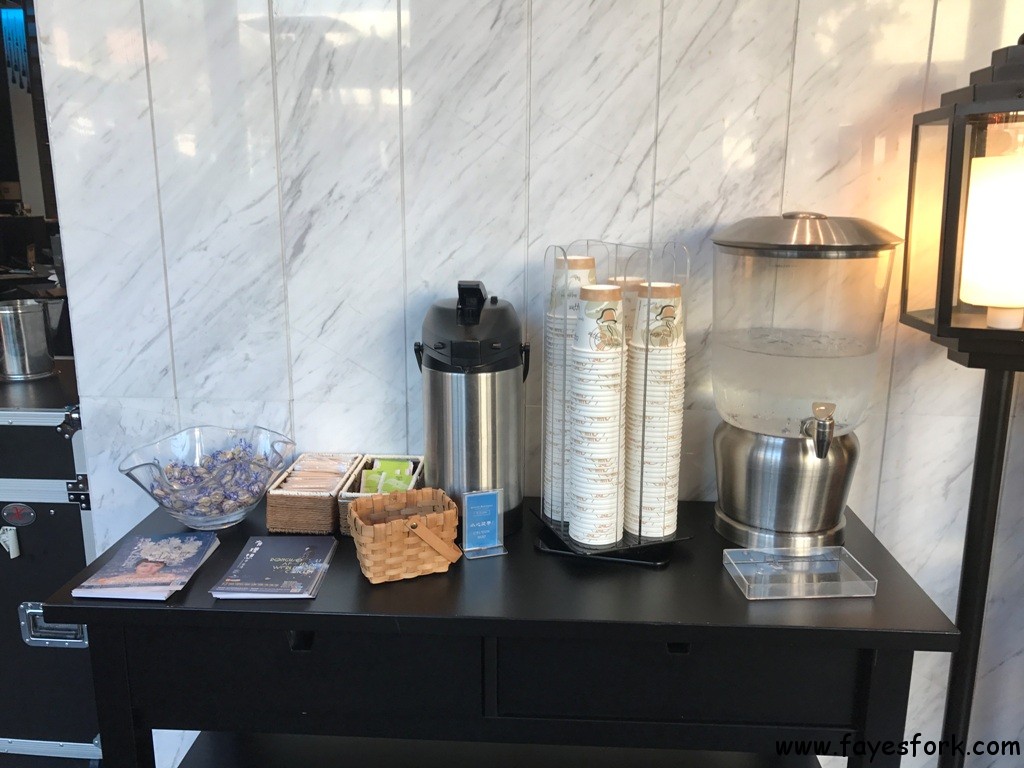 There's water and hot tea up front.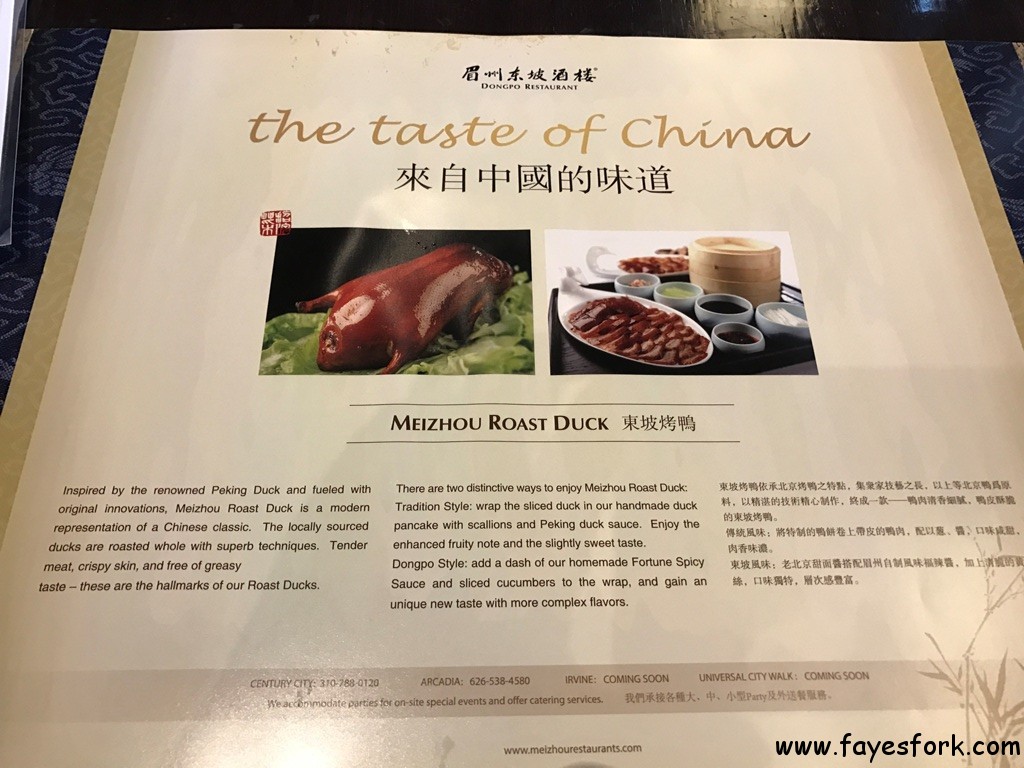 Their version of the roast duck is supposed to be renowned. The menu states the hallmarks of their duck are "tender meat, crispy skin, and free of greasy taste"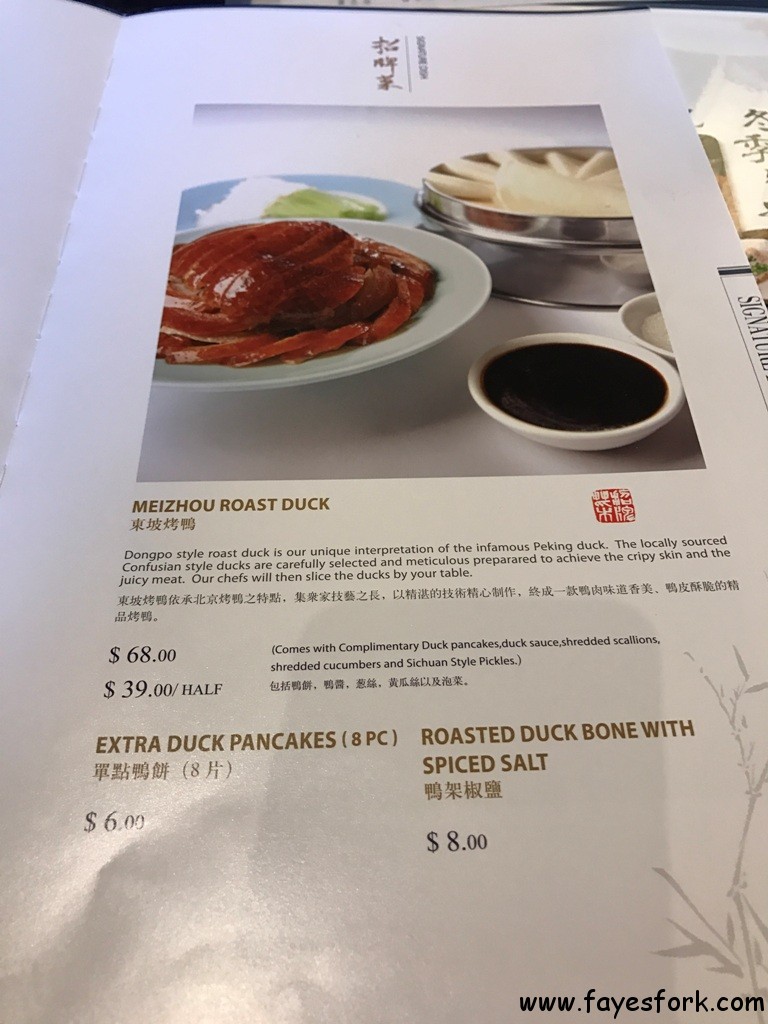 It's $39 for half of a roast duck which is expensive.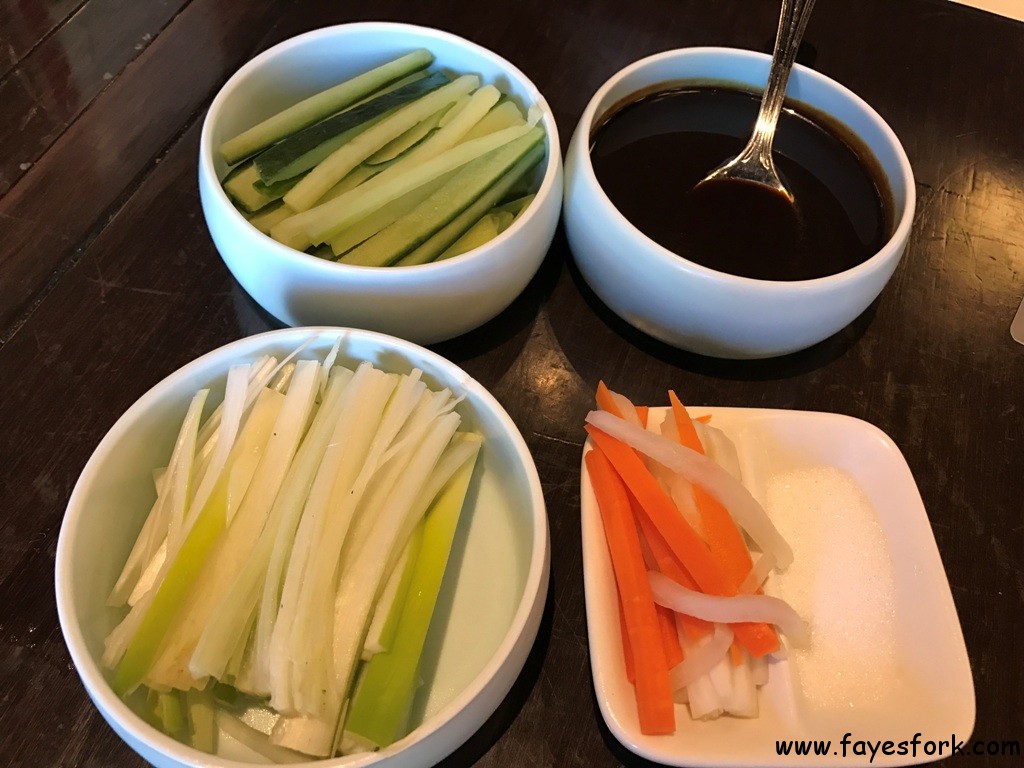 The roast duck condiments were quickly put on our table. They consisted of sliced green onions, carrots, daikon, sliced cucumber, and hoisen sauce.
The complimentary soup was lukewarm and bland.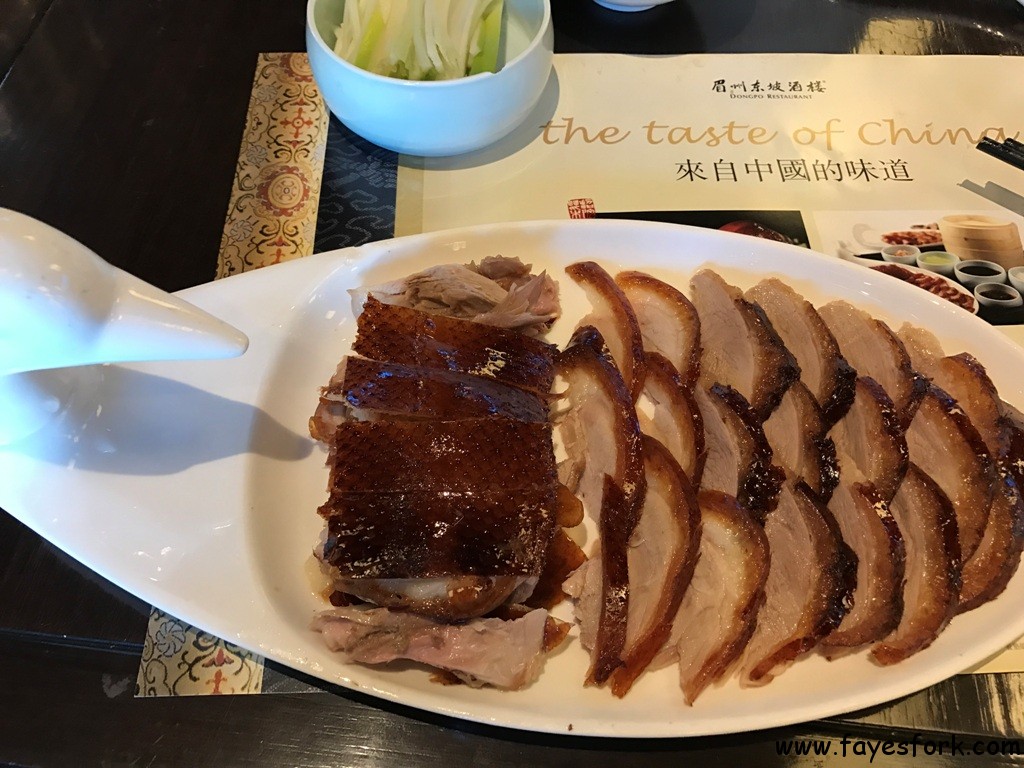 Do you see how the 1/2 duck is presented on a duck themed plate?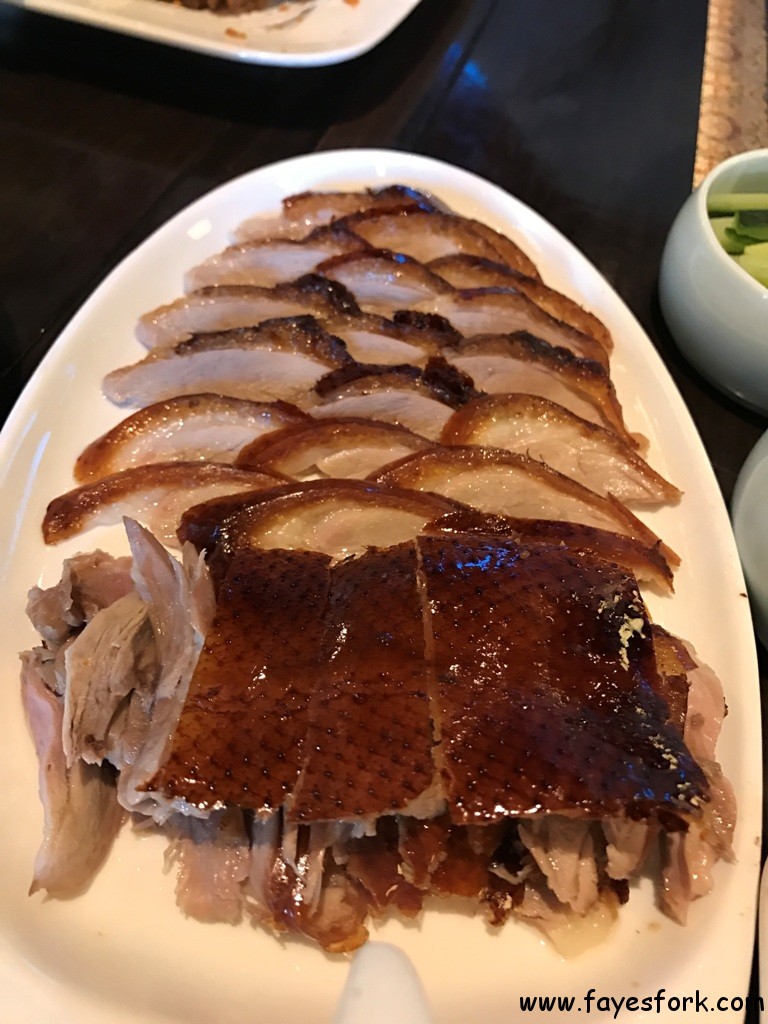 The duck was sliced thinly.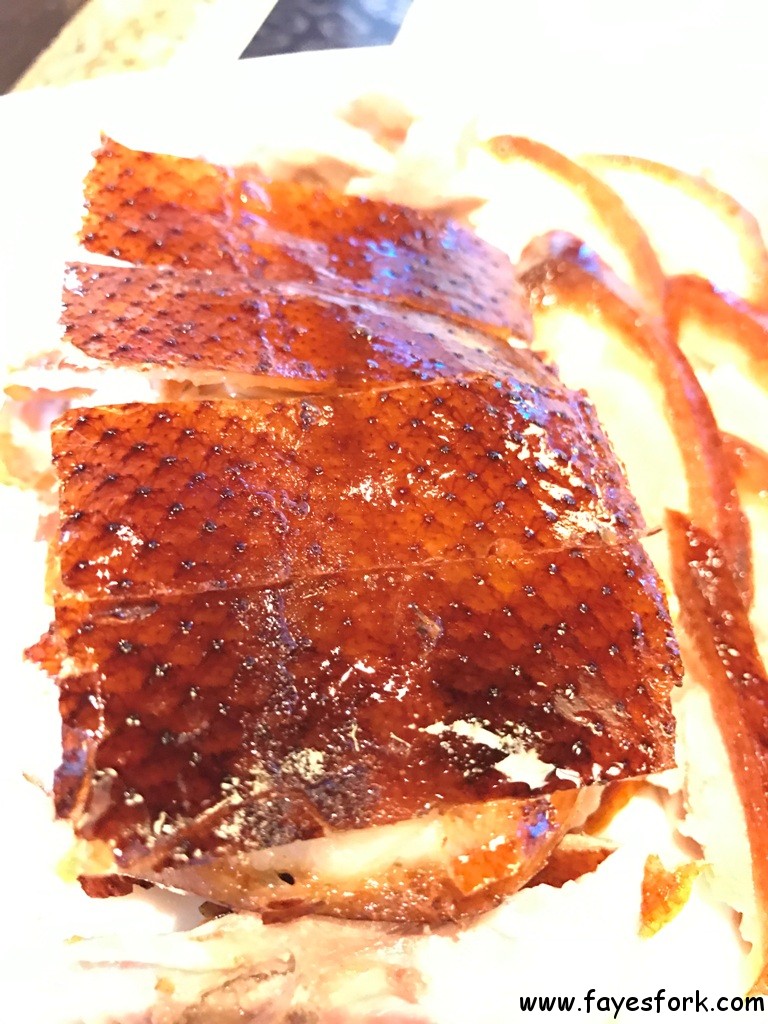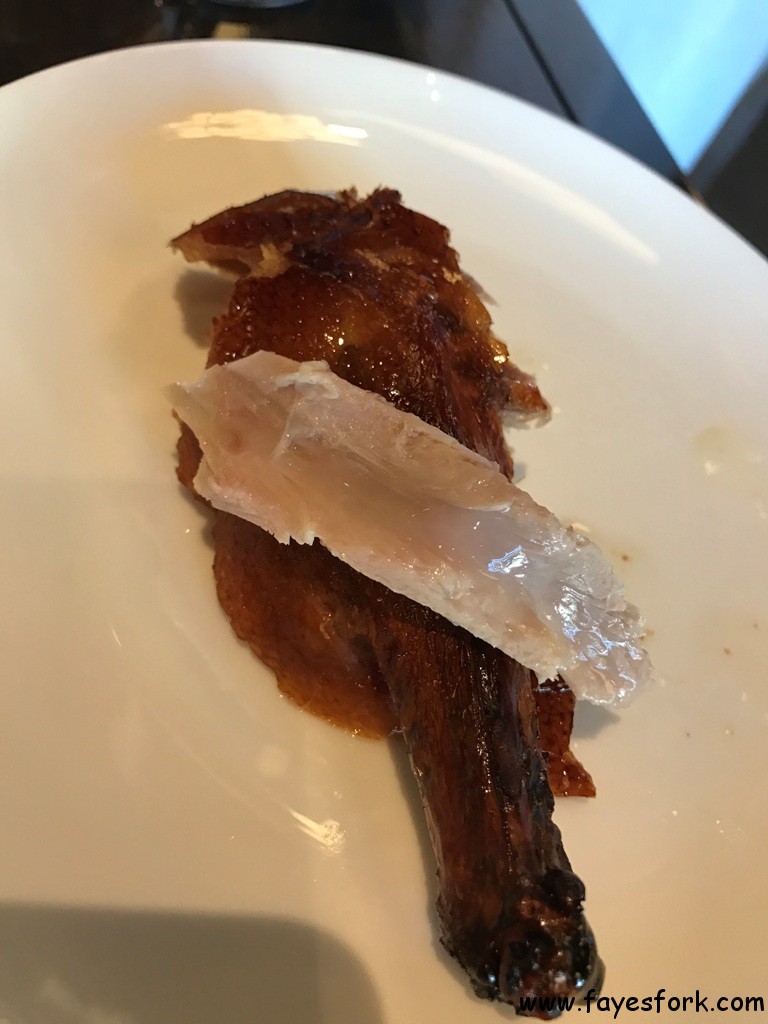 The duck leg was brought out some minutes after the duck plate. They actually brought two duck legs to our table (on one plate) AND another plate of roast duck. They thought we ordered an entire duck which we had not. The chef, who brought out the 2nd plate, then shimmies the 2nd duck leg off the plate and takes it away. It was odd.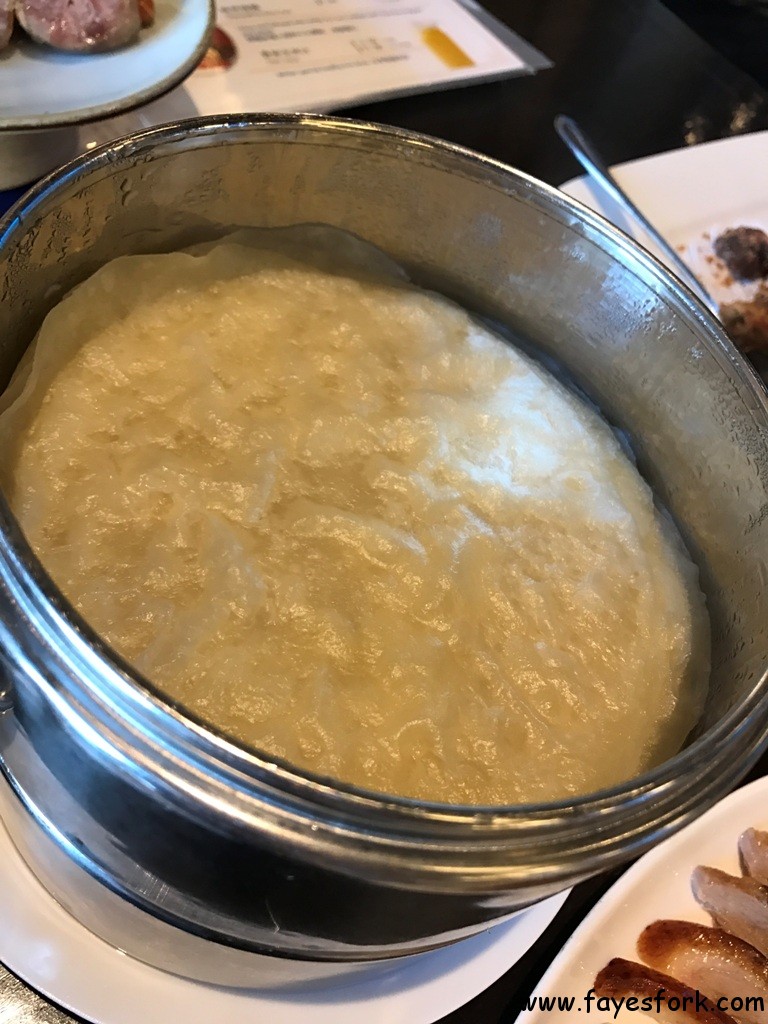 The handmade crepes came in a steamer.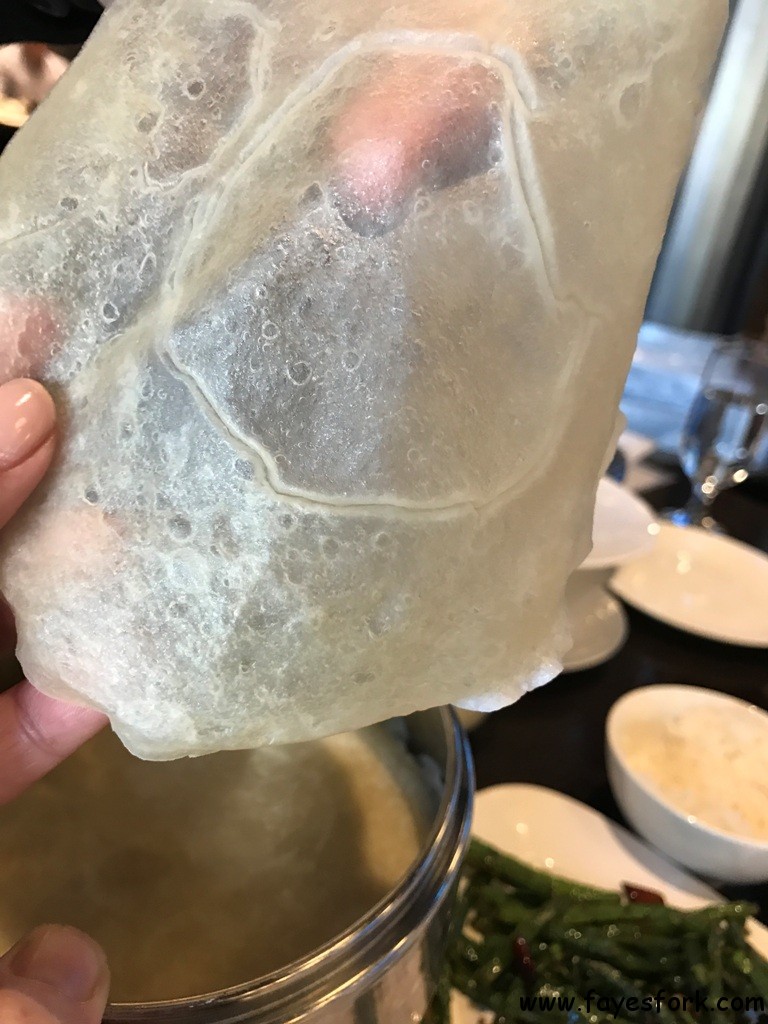 The crepes were super thin.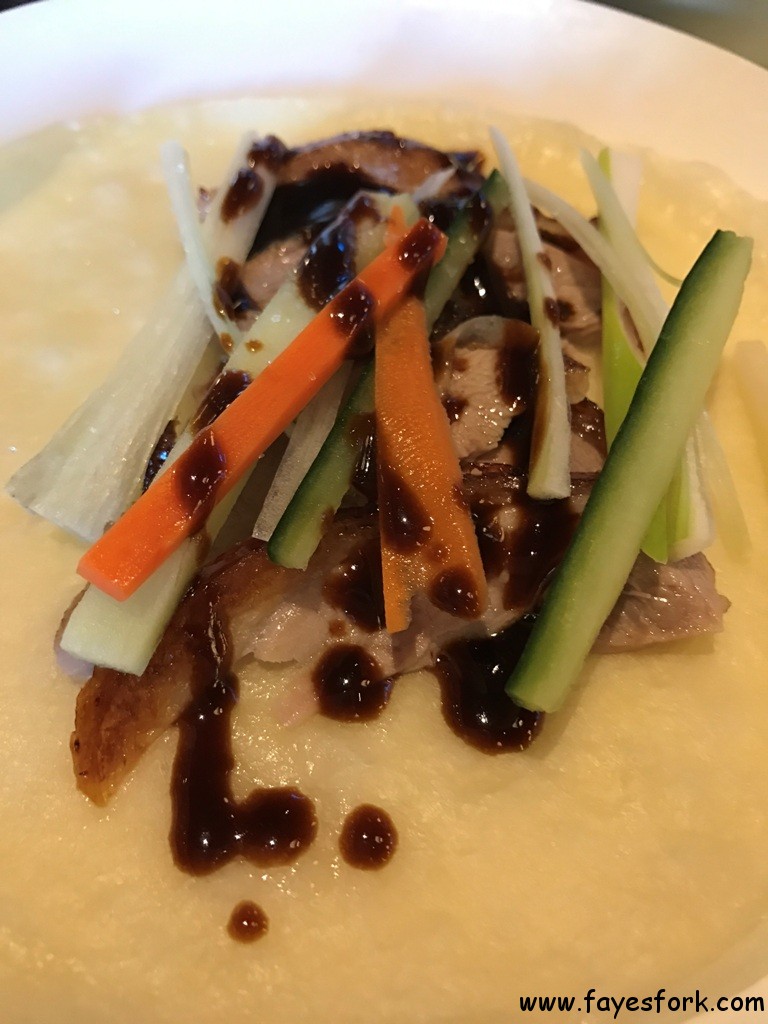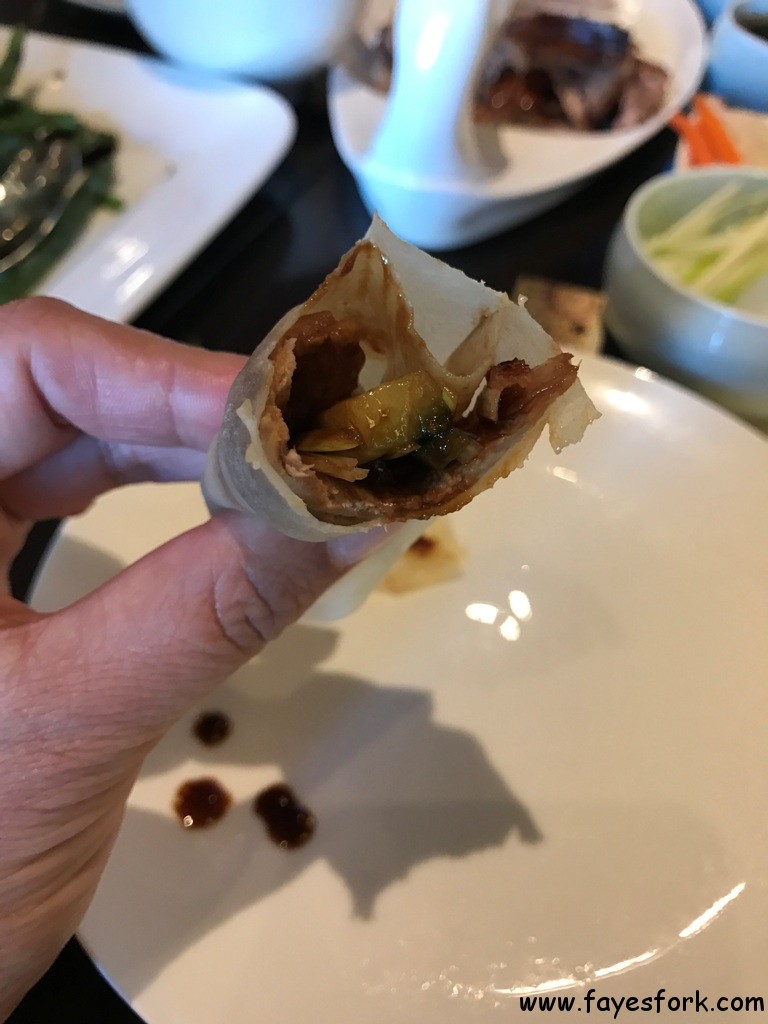 So what did I think of the Meizhou Roast Duck here at Dongpo. I wasn't impressed. The duck tasted dry and not succulent. The duck skin didn't have the crackle or crunch you look forward to when eating a roasted bird.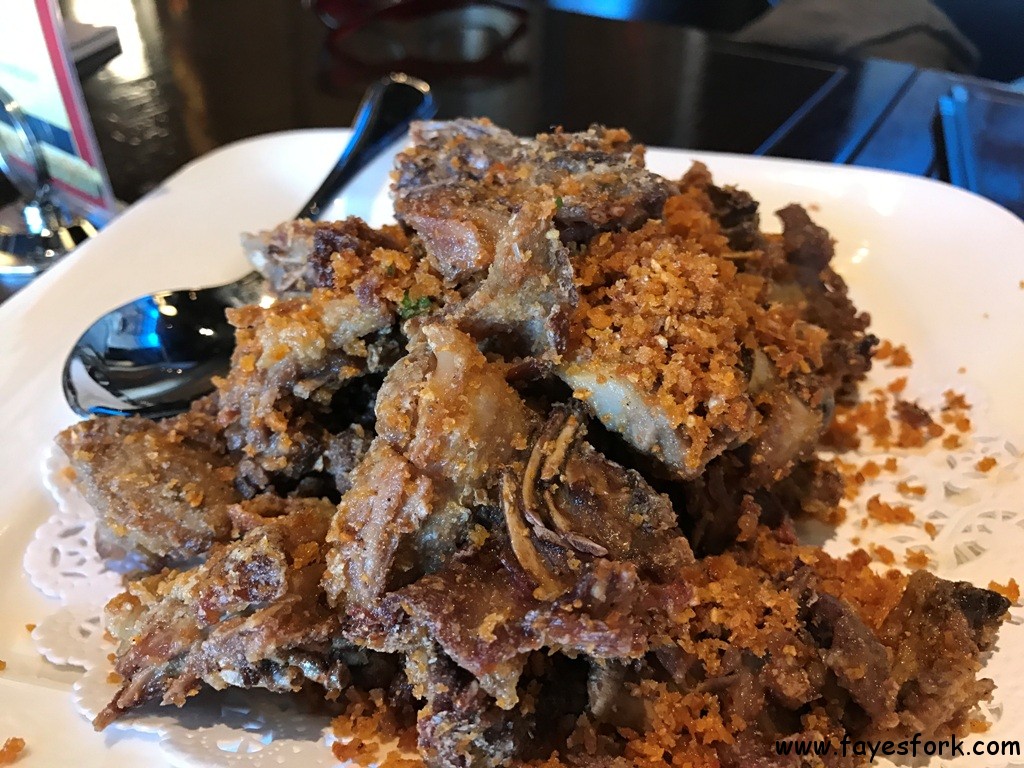 My mom ordered this as neither of us have ever seen Salt Pepper DUCK BONES. I was confused why they didn't have a complimentary second course with their Roast Duck option (ie lettuce wraps, etc).
Instead they fry up the duck bones for an additional $8. We didn't like this dish at all. The bones were brittle and had very little meat. The fried garlic was nice but that was about it.
This was simple prepared and fried. But it didn't compare to the fried green beans at Din Tai Fung (which friend and I were secretly missing during our meal here at Meizhou Dongpo).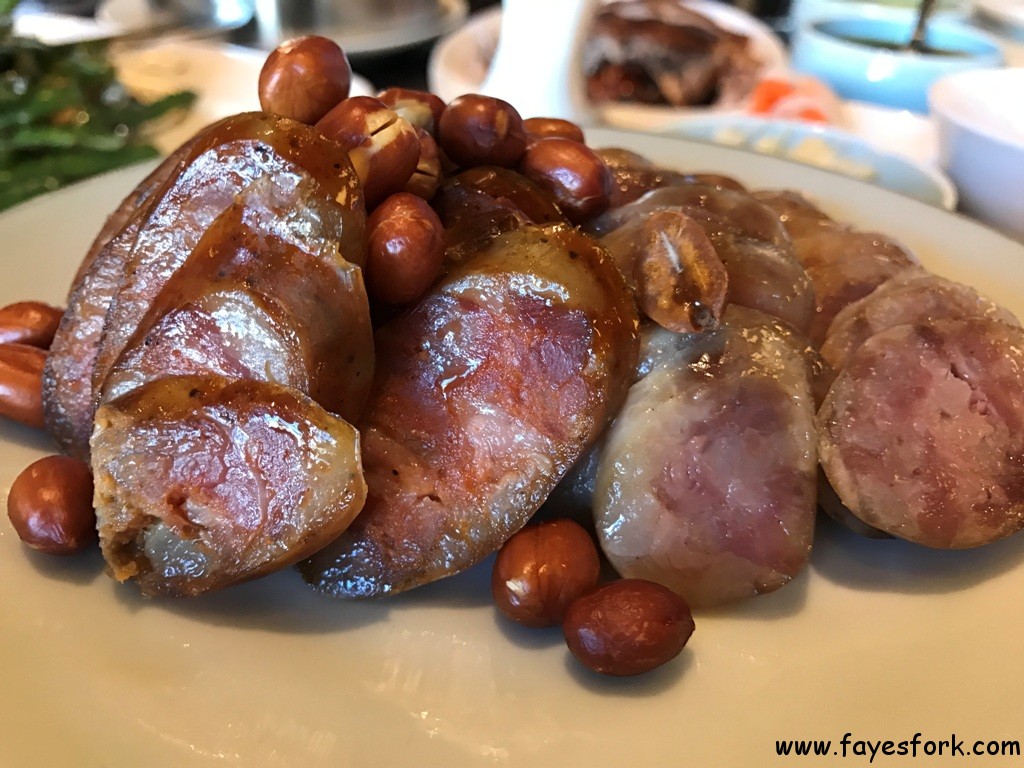 My mom was overjoyed to see this sausage item on the menu. She said the sausage is made in house and specific to the restaurant's region. Unfortunately, the sausage was cold and bland. You could taste pork and some nice pockets of fat but there just wasn't anything special about this home made sausage.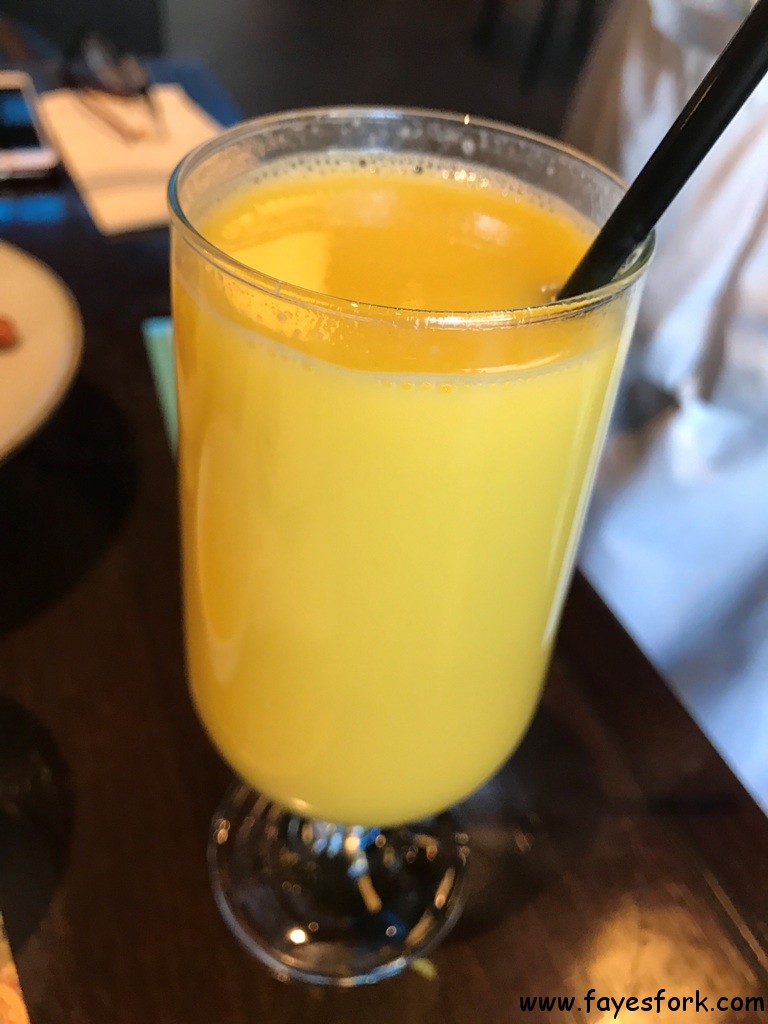 She also ordered this sweet (and warm!) corn drink. It tasted like warm sweetened creamed corn.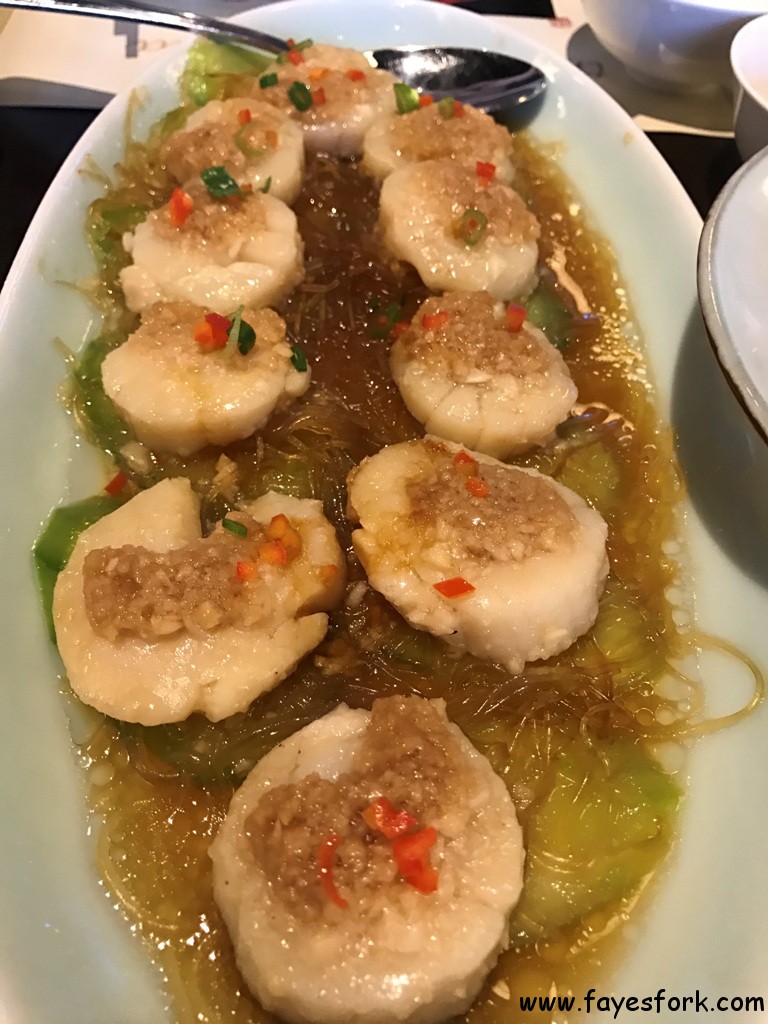 This was my splurge dish. The eight scallops are steamed with garlic and soy. They're placed on top of squash and a bed of glass noodles.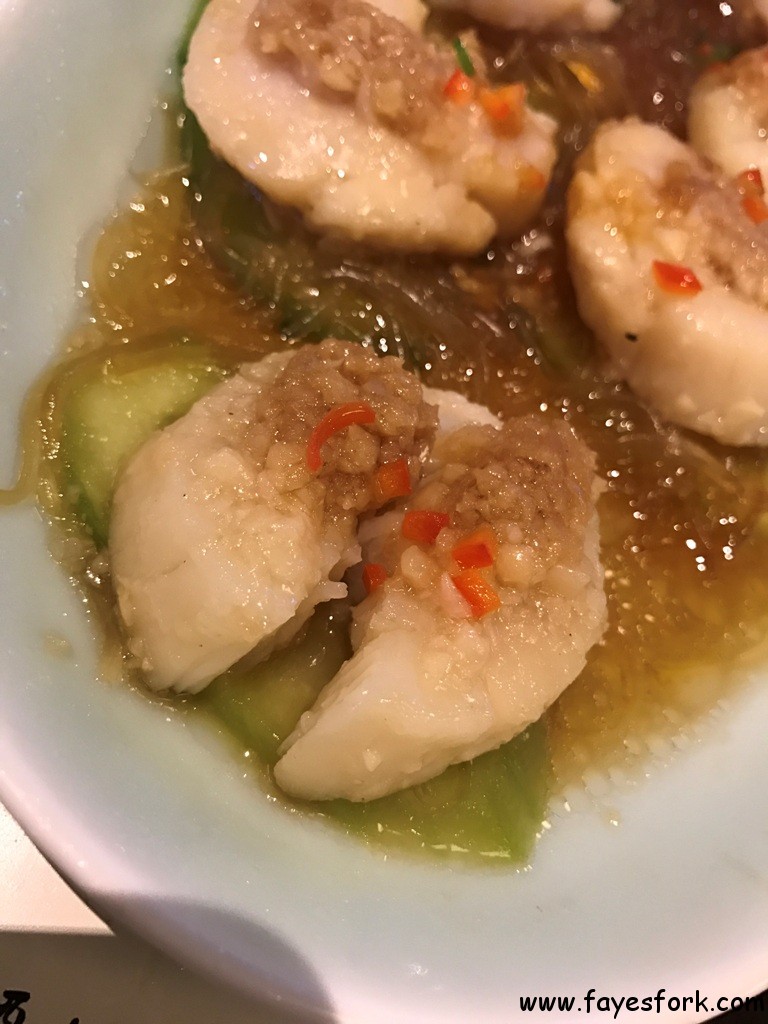 The scallops were nicely tender and meaty. The soy based sauce was delicious and the noodles observed much of the soy/scallop flavors.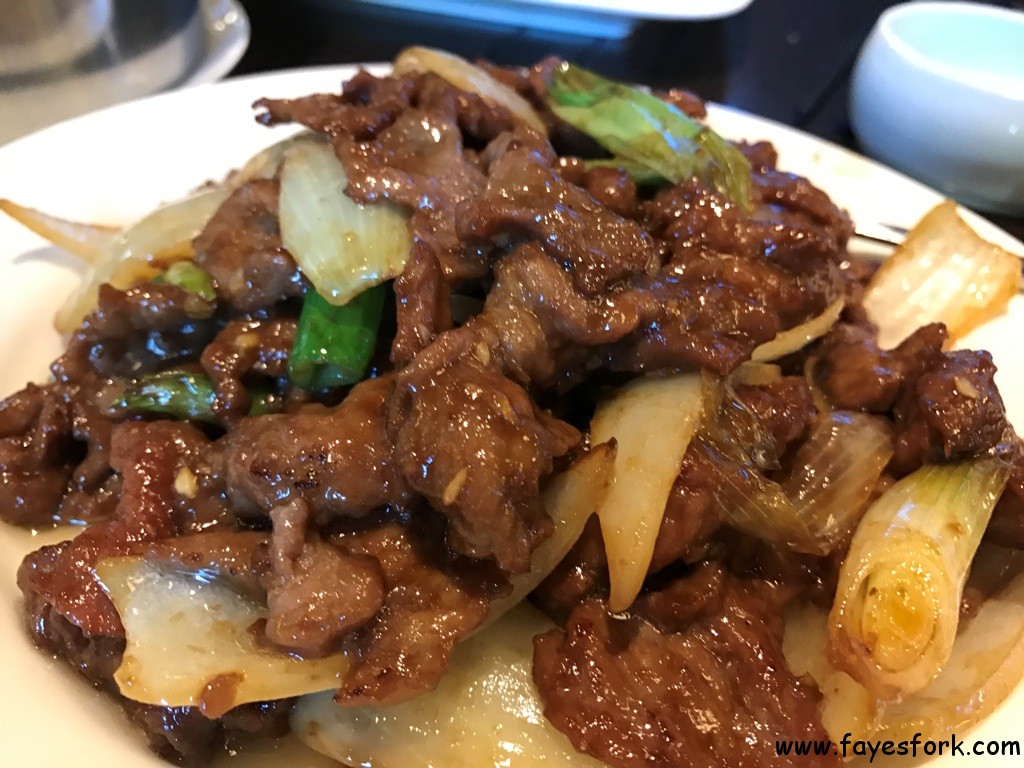 My mom was worried that we hadn't had enough to eat so she made friend order one more dish for us to share. The mongolian beef was a last minute addition and a decent portion for $13.80. The beef was stir fried well. Friend and mom both enjoyed the heartiness of this dish.
Service was scattered. Food came out quickly but everything else was slow (refills, removal of plates, etc). The restaurant is large, spacious, and beautifully decorated. I wasn't a fan of their famous Meizhou roast duck. I'd return if I was in the area and others wanted to try Meizhou Dongpo Restaurant.
MEIZHOU DONGPO RESTAURANT
400 S Baldwin Ave
Arcadia, CA 91007
(626) 538-4580