My sister informed me about this new Little Sheep Mongolian Hot Pot in Mira Mesa. She saw it many months ago when we were eating nearby when she, um, was searching for Pokemon characters (or whatever players search for). She came back and tried to google for information about the opening but nothing came up. So we've been waiting patiently for this location to open. We were elated when we found out they offered lunch specials here at their new location in Mira Mesa. So sis, V, and I recently visited to try out lunch.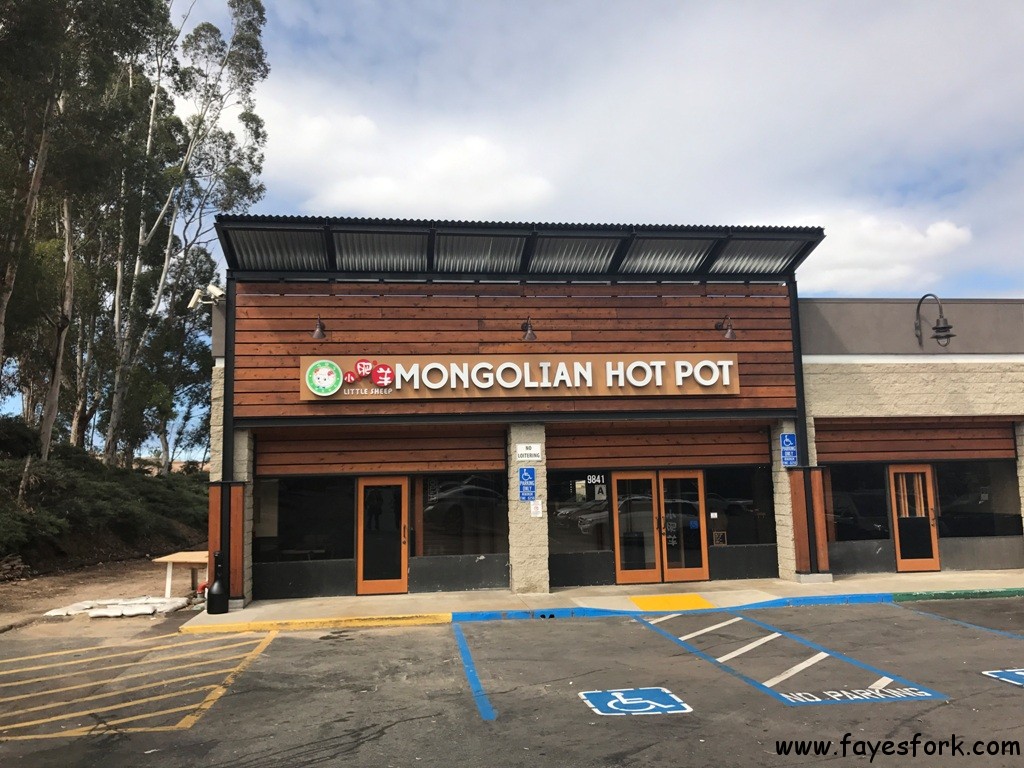 The new Little Sheep Mongolian Hot Pot is located next to Manila Sunset Grille.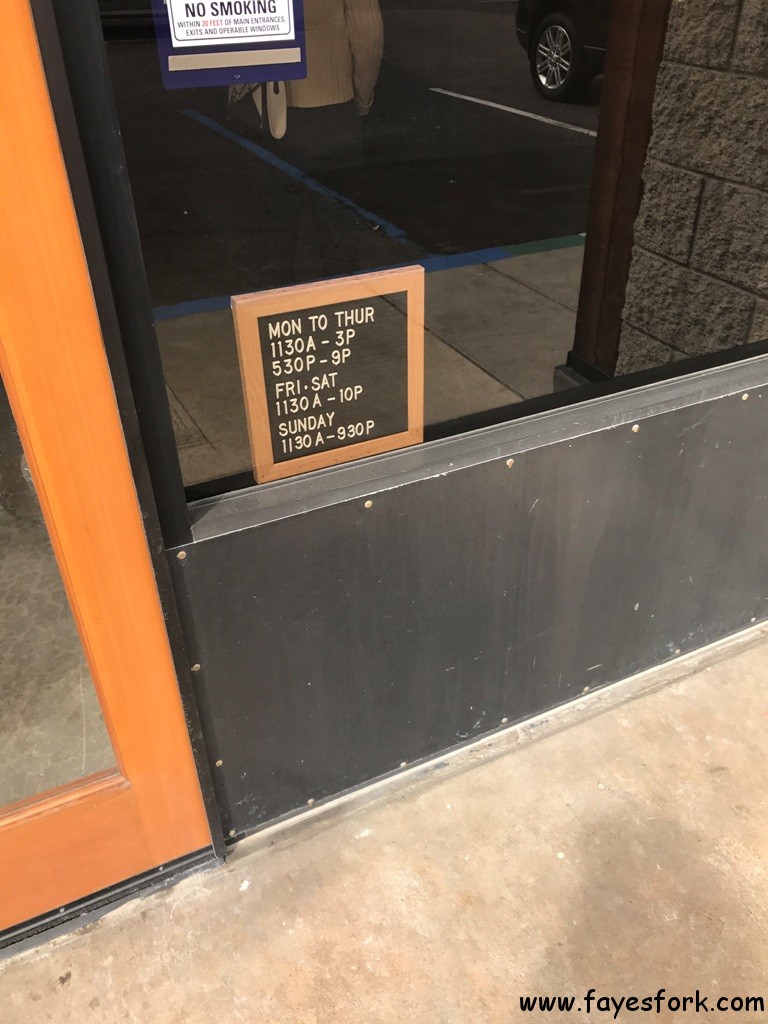 They open at 11:30a. Yelp said 11a but phone calls and our visit confirmed they currently open at 11:30a.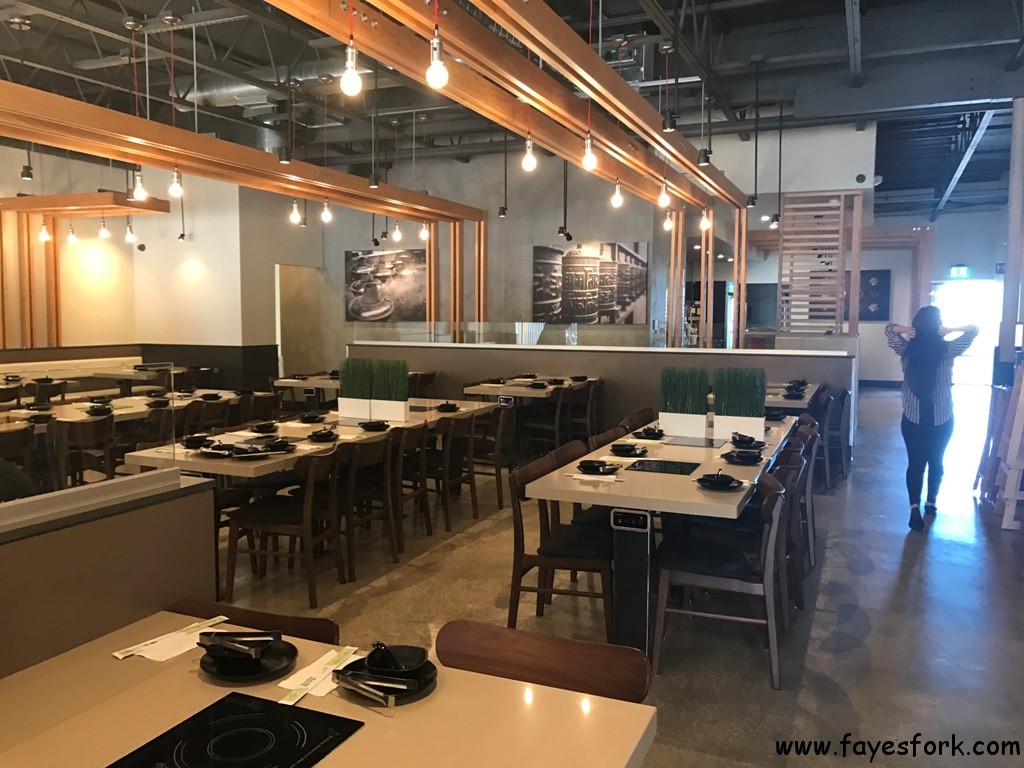 We arrived a bit after 11:30a and there were 3 tables occupied. The interior is so new and well organized. I recognized the manager from their Clairemont location hosting at this location.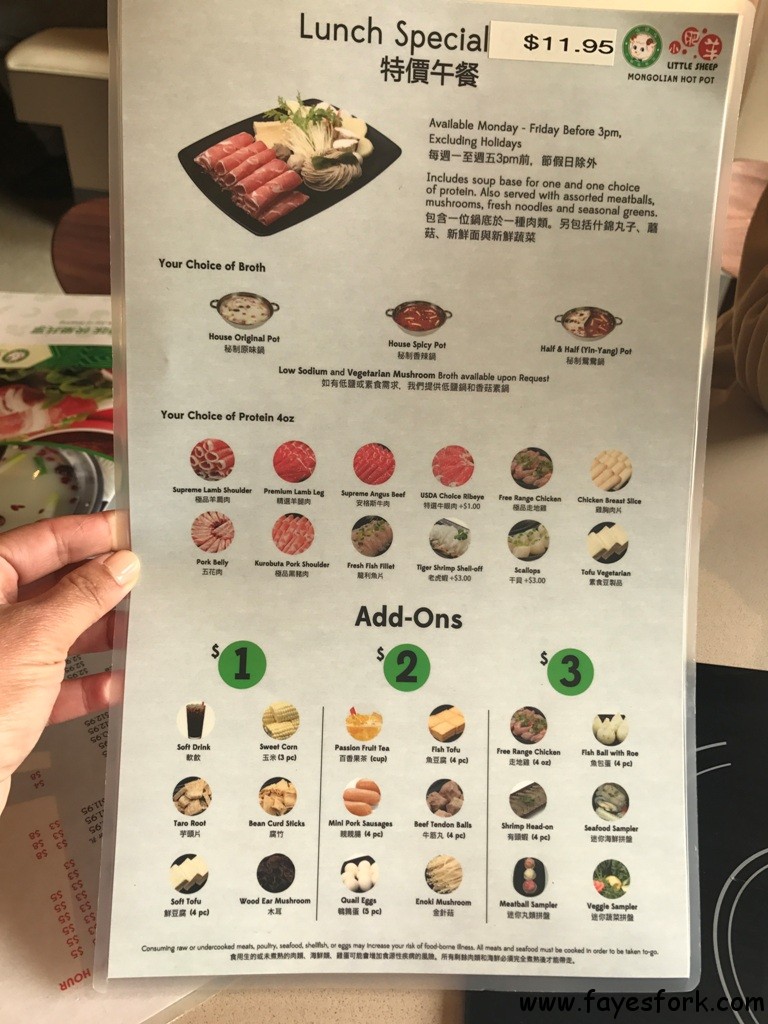 The current lunch special is the exact same price as their other location. It is priced at $11.95. You can add a variety of items for $1, $2, and $3.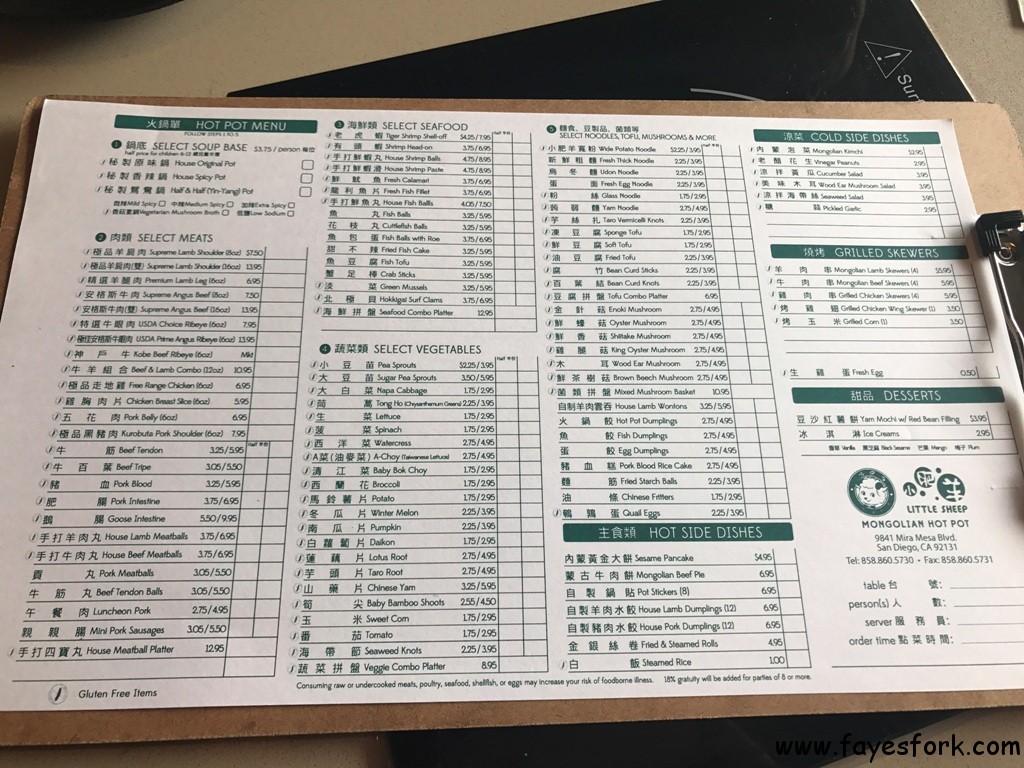 You can still order from their full menu.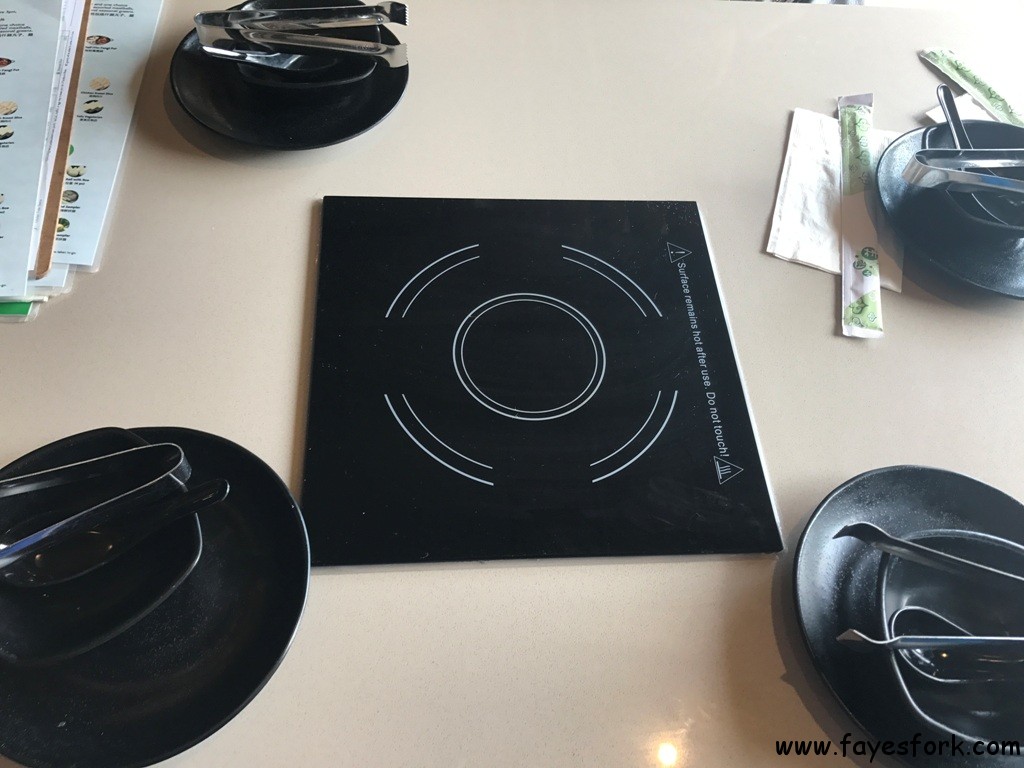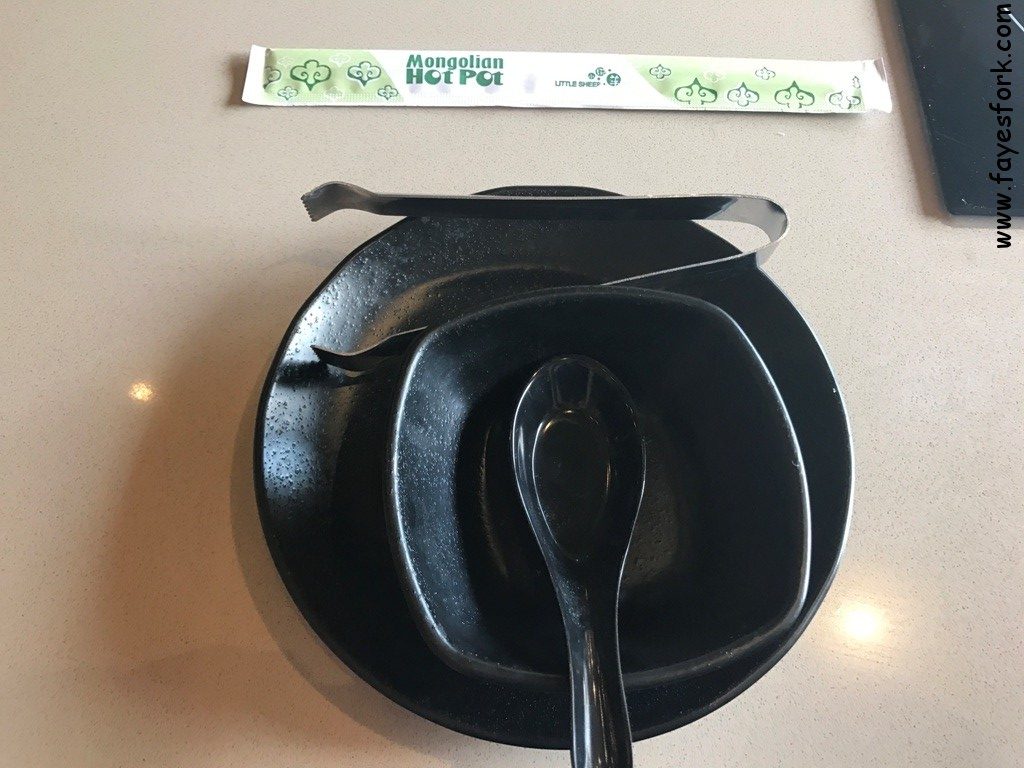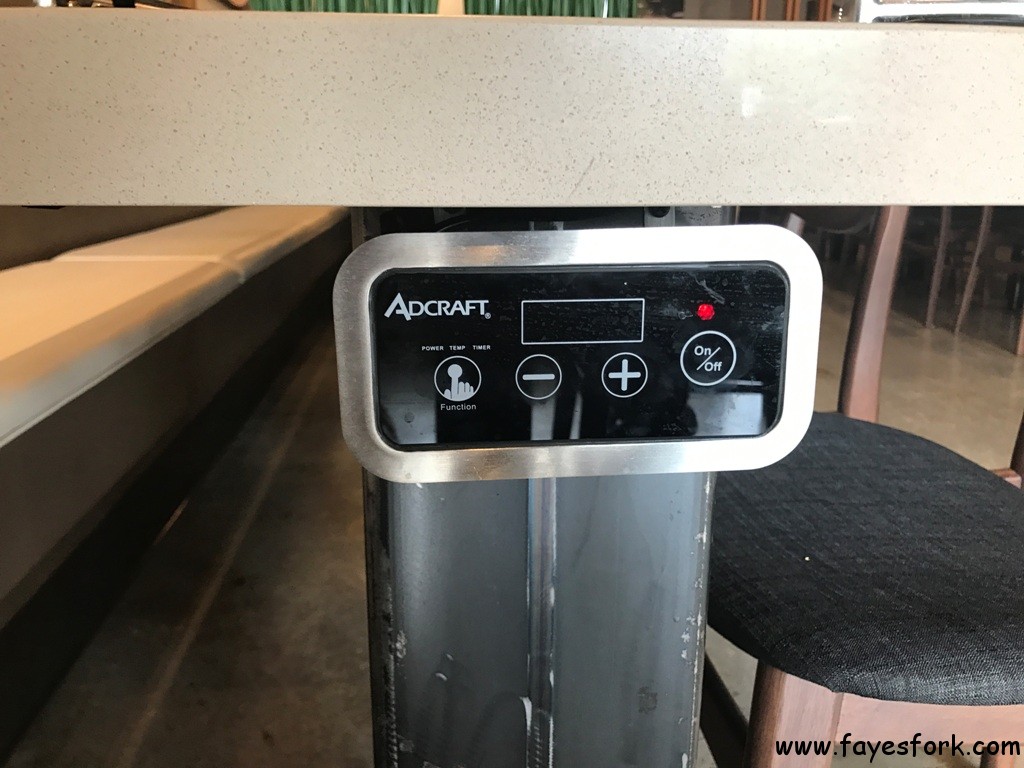 We liked the digital temperature gauge here at this new location.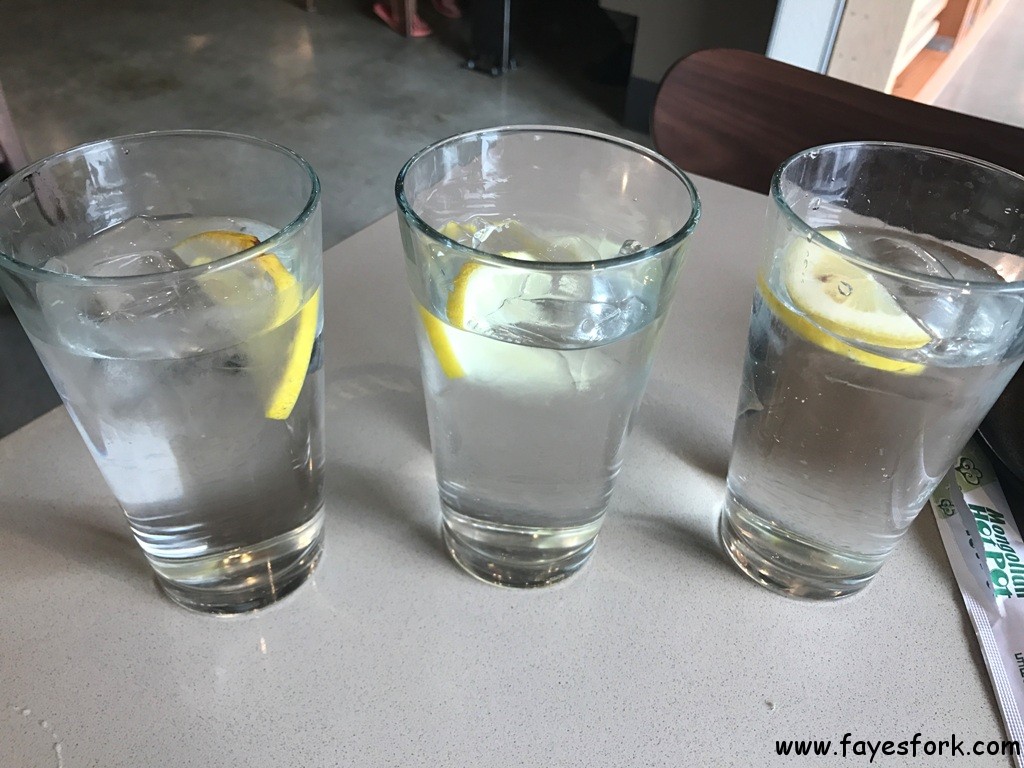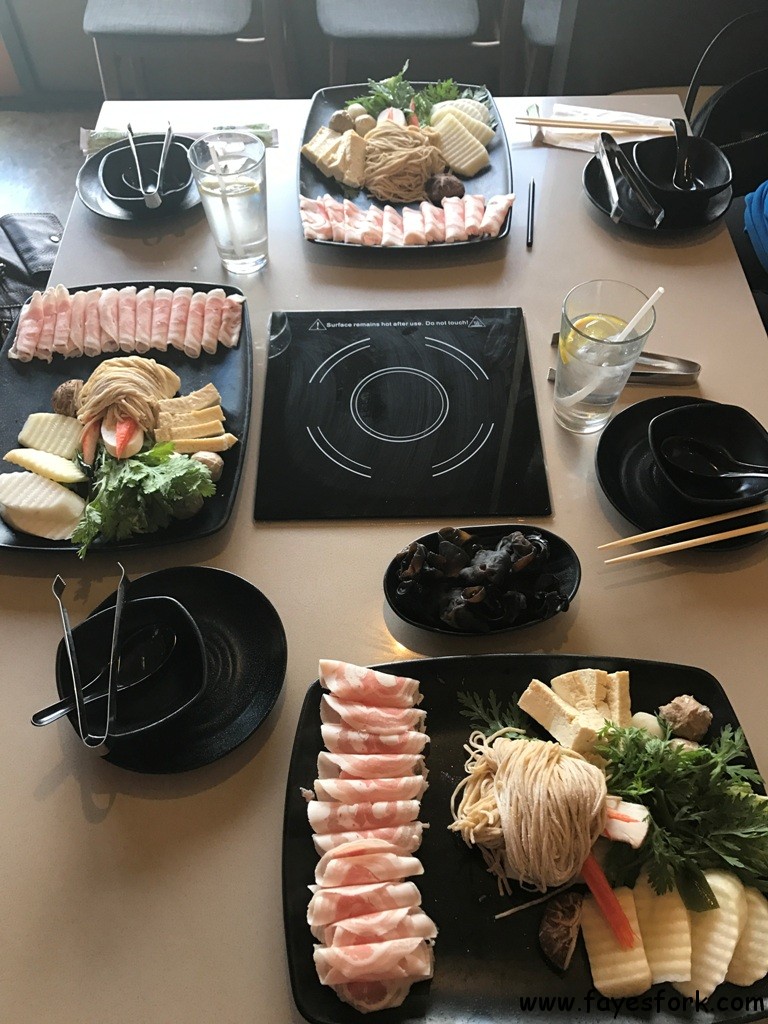 We all three, obviously, prefer pork belly.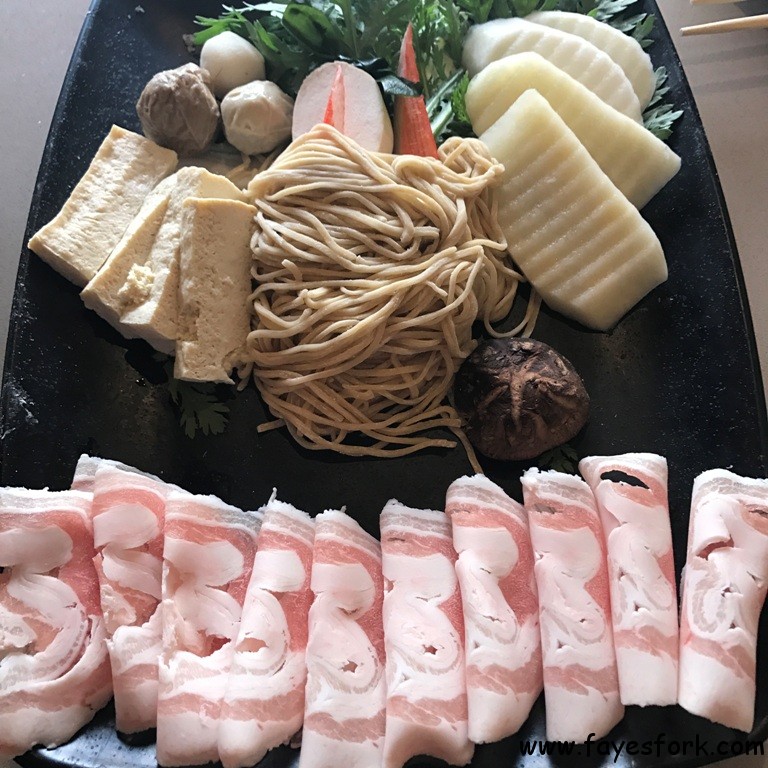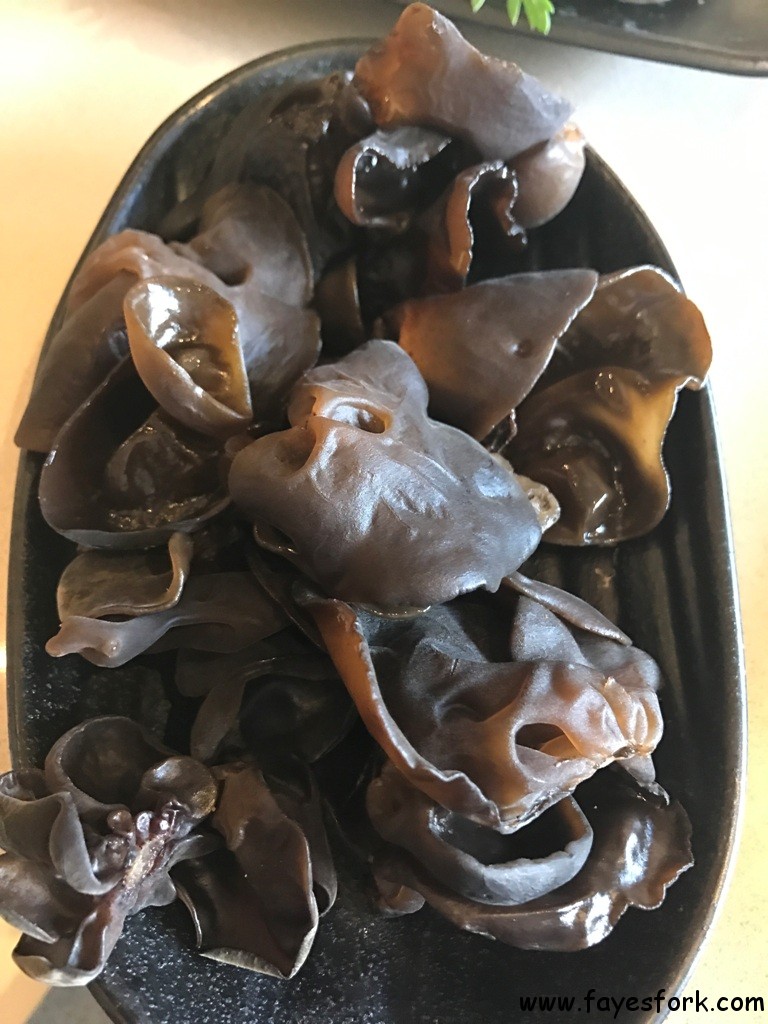 I added an order of woodear mushrooms for $1.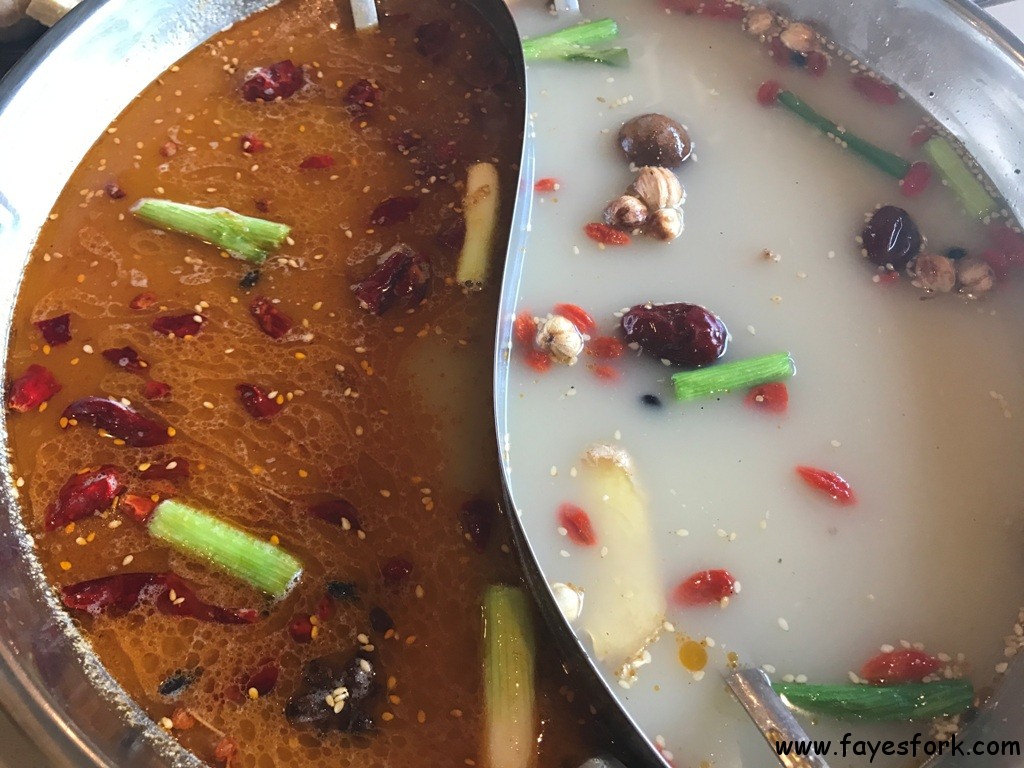 The lunch special price includes the price of the soup broths so that's another incentive to visit during lunch hours. Usually the restaurant charges a separate price, per person, for the broth.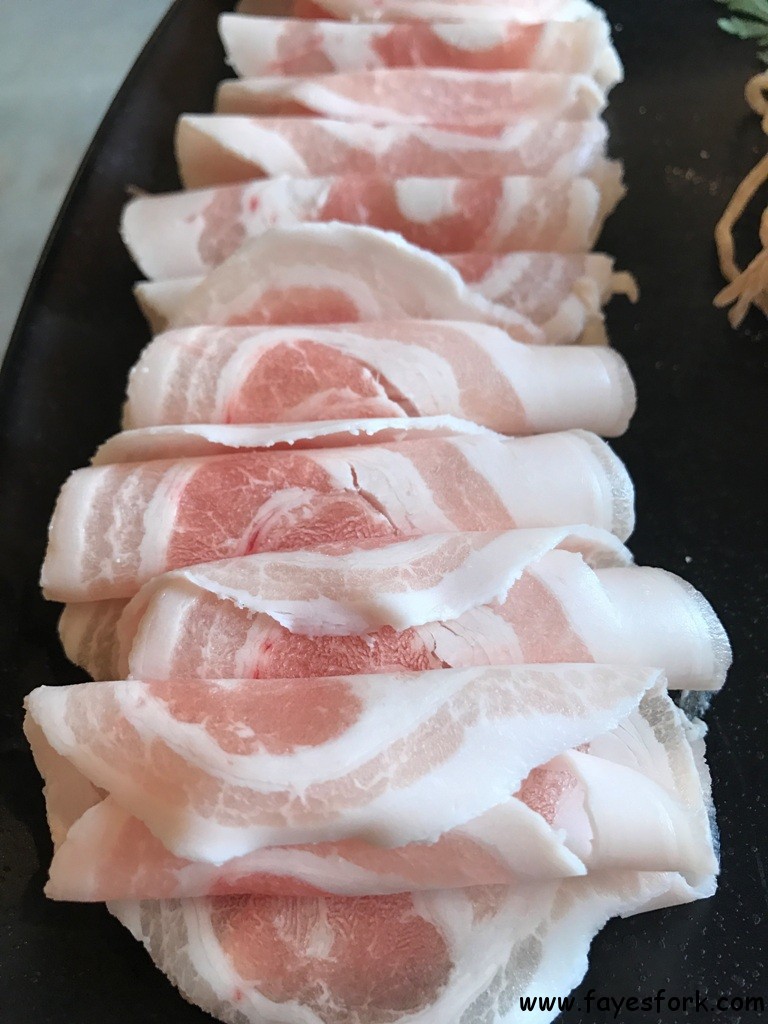 The pork belly had nice marbling. They don't give you a huge portion of meat but the vegetables are plentiful.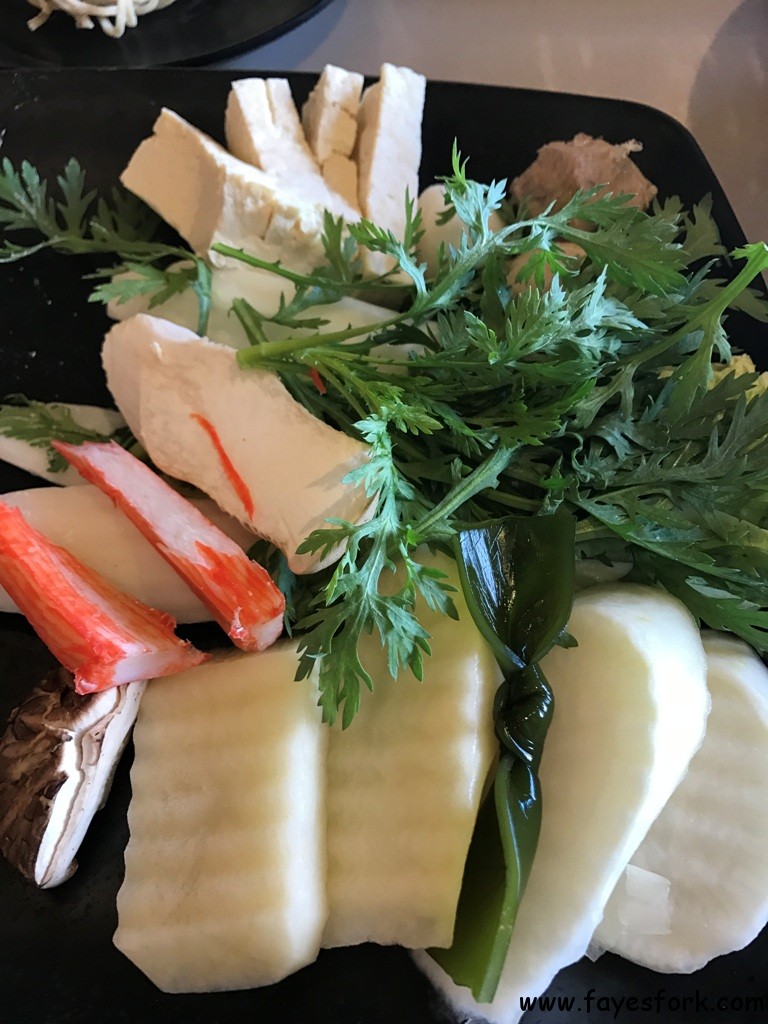 The lunch special also includes: fresh noodles, tofu, trumpet mushroom, imitation crab, chrysanthemum leaves, cabbage , daikon , potato , shiitake , meatballs (pork, fish , beef).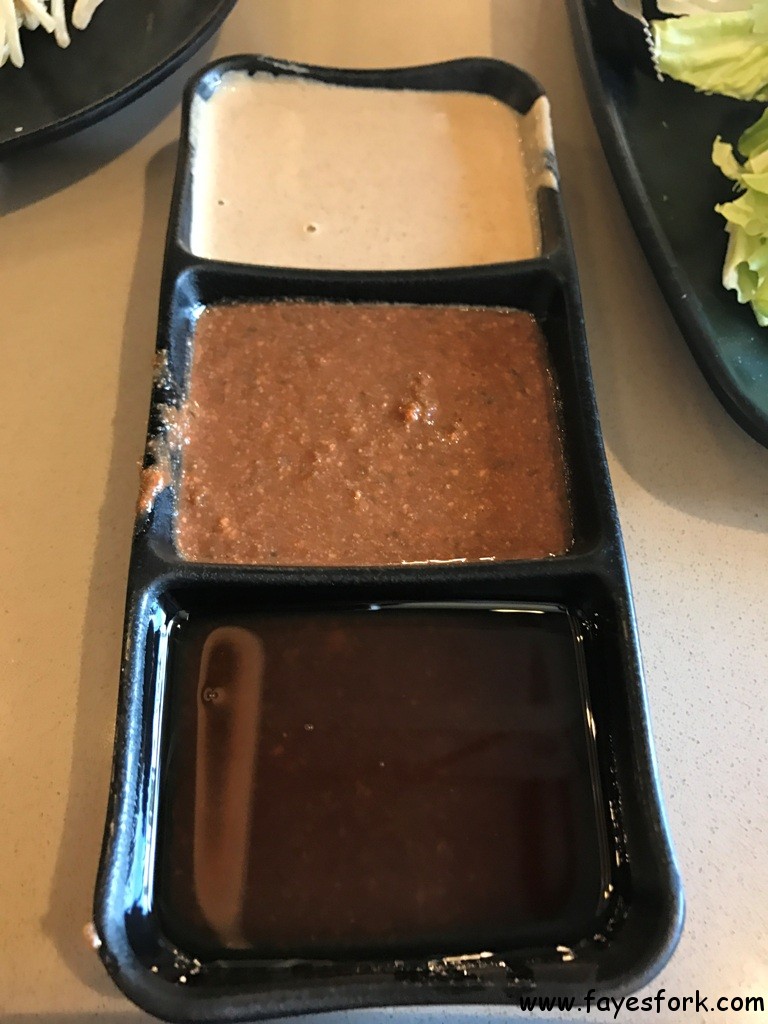 I asked for chili sauce but the busboy brought out these sauces instead. I didn't really try any of them as I remembered not liking a single one from previous Little Sheep locations. I know one is a sa-cha and the other one is perhaps a fermented tofu of some sort.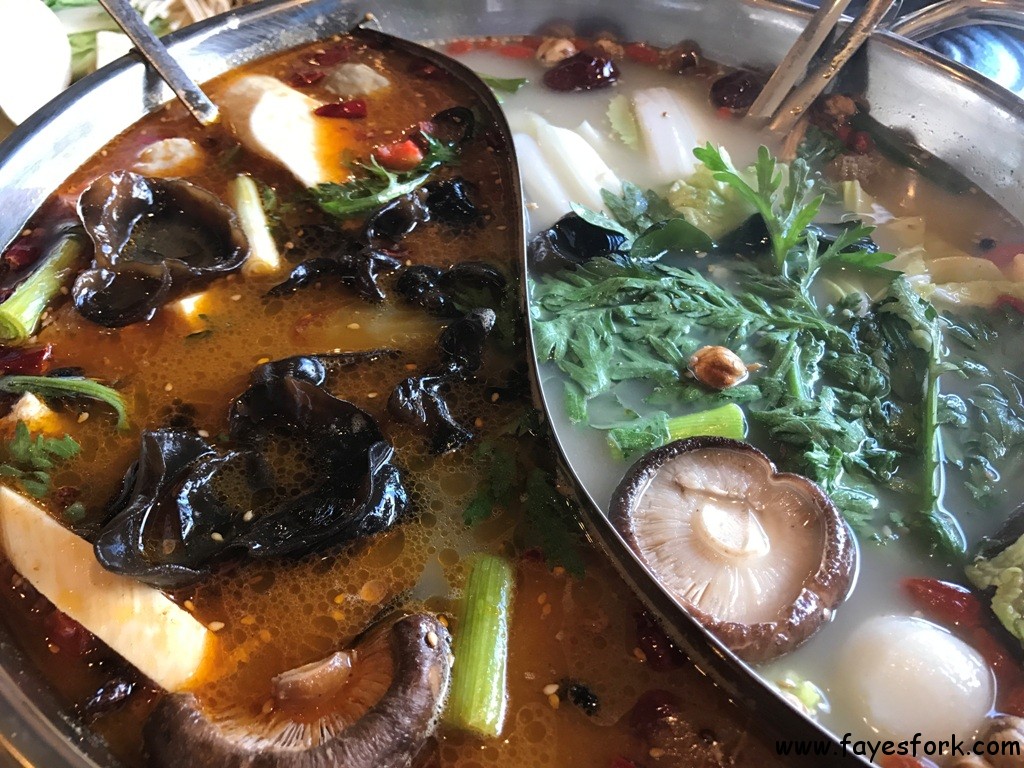 We threw in quite a bit of our bounty to start. I like my cabbage well cooked but prefer the chrysanthemum leaves more raw. The broth, on the right side, was boiling at a much more rapid pace than the left.
At one point V said 'something smells burning'.
Well… this mishap was a first…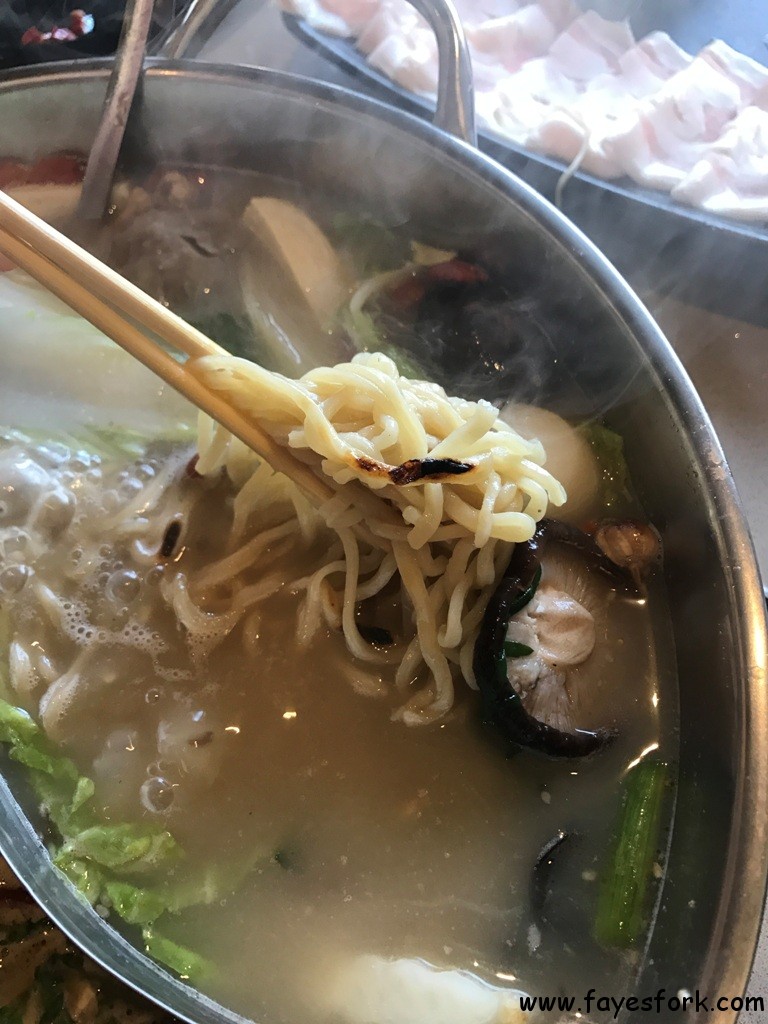 The fresh noodles had sunk to the bottom of the pot and we didn't pay enough attention to it. I leaned over to check the temperature and it was at 18 which is REALLY high. I immediately turned it down to a 9. So be careful to lower the temperature .
We also thought both broths were very salty. That's been the case before so the consistency of their broths, at least in the previous location, wasn't great. So hopefully they work on that in this new location.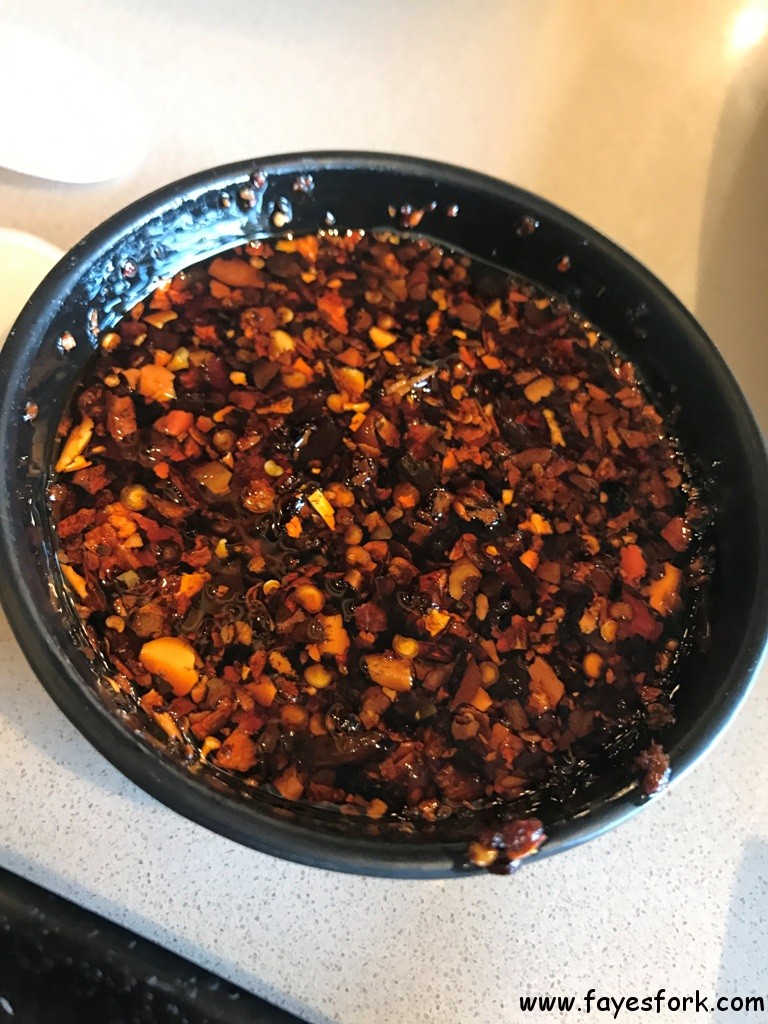 THIS was the sauce I was asking for earlier.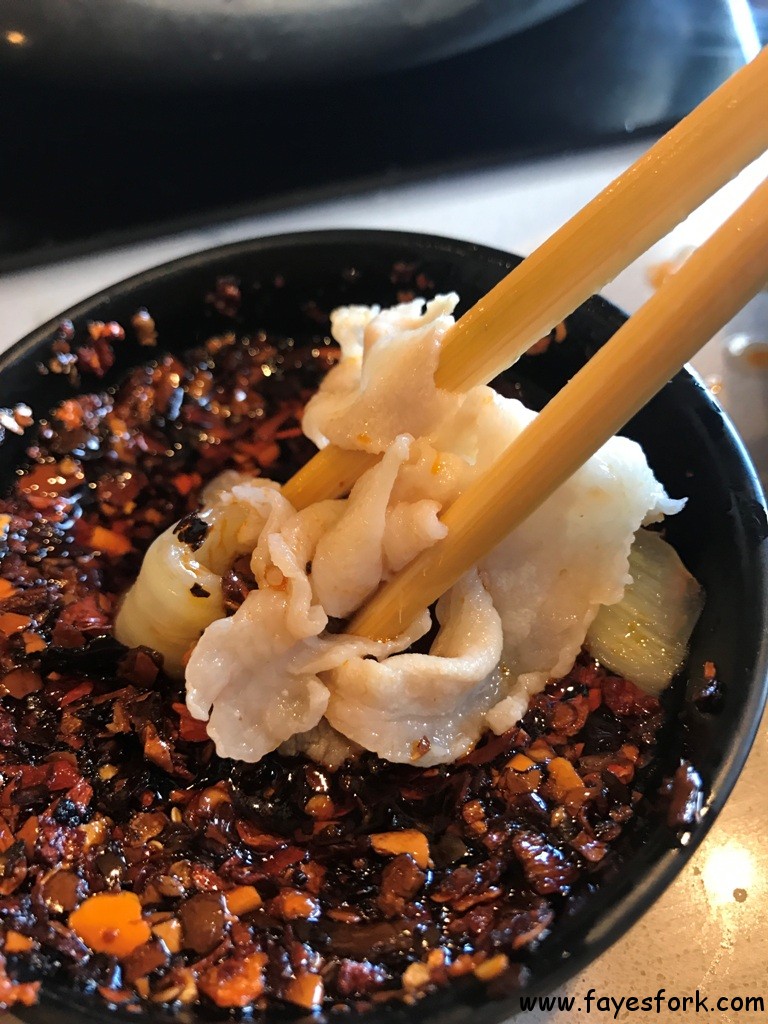 It's oily which I like using with the meat and vegetables.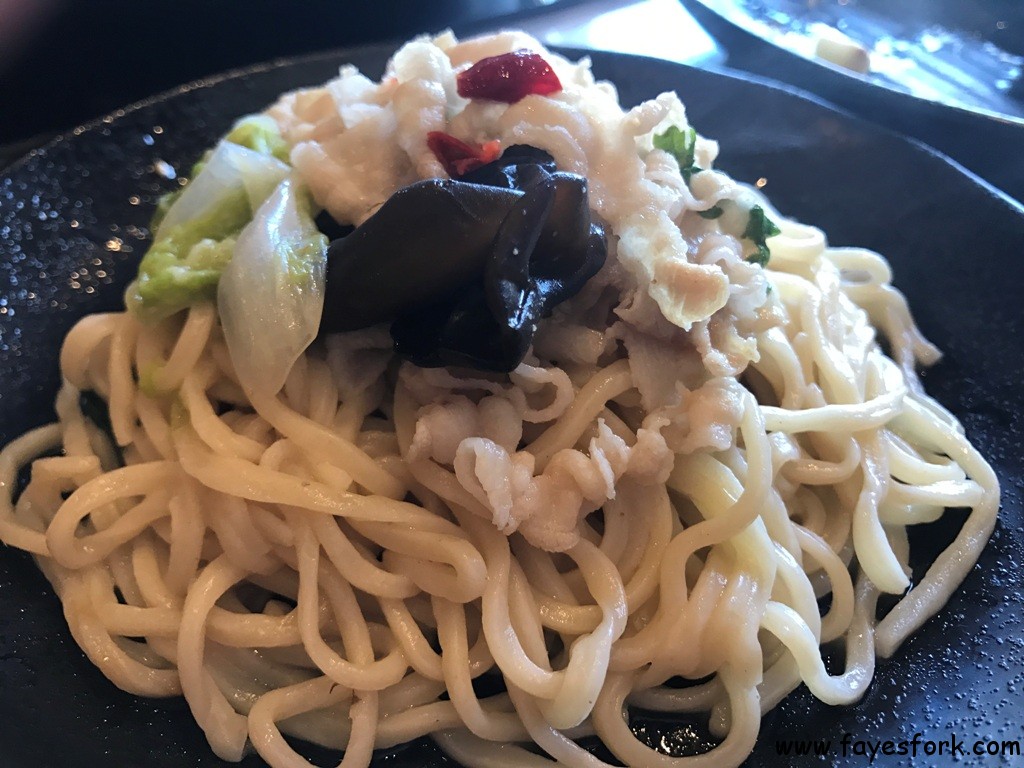 This is the way V likes to eat her noodles (as mentioned in previous posts about Little Sheep). She takes the cooked noodles and makes a stir fry of sorts with the veggies and meat.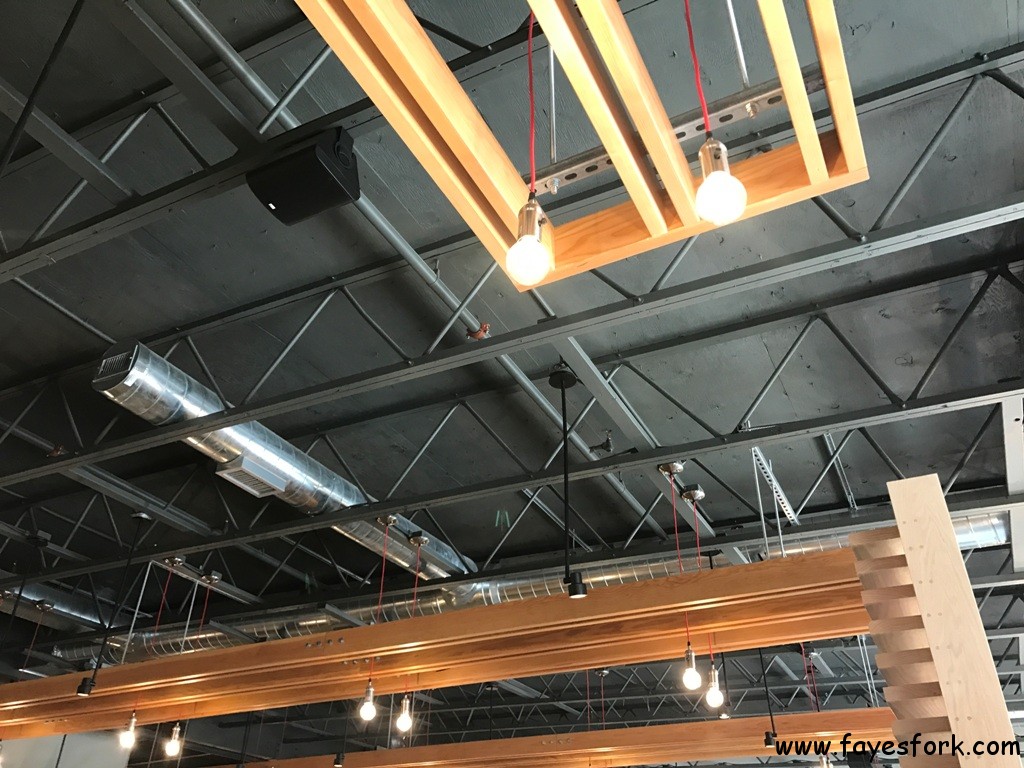 Sis took this picture as she noted the ceilings at this new location is much better than Clairemont's. There are no ceiling tiles so the ceiling looks fresh and well maintained.
Service was pretty bad in the beginning. The restaurant wasn't busy but it was hard to get anyone's attention to refill waters or refill the broths. Suki, the one female server, came over to talk to us. She was incredibly helpful and welcoming. It was so hot and steamy that we asked if there was a chance to turn up the a/c a tad more. She immediately went to the back of the restaurant to check the temperature and came back to say that yes it wasn't low enough and she had adjusted it (which, goodness gracious, we felt almost immediately).
I would recommend trying out Little Sheep Mongolian Hot Pot in Mira Mesa if you're in the area. Parking wasn't bad and the $11.95 lunch special is a great deal. I see this location faring well and us revisiting in the near future.
LITTLE SHEEP MONGOLIAN HOT POT
9841 Mira Mesa Blvd
San Diego, CA 92131
(858) 860-5730