Happy Good Friday 2017 everyone. Easter is upon us and I'm looking forward to quietly celebrating with family. What's the most important meal during this time though. You know the answer. Starts with a B and ends with an H. I think I have friends who would guess the wrong answer. Kidding aside, brunch is an integral part of this holiday. We re visited Barbarella for breakfast last weekend and had a nice experience.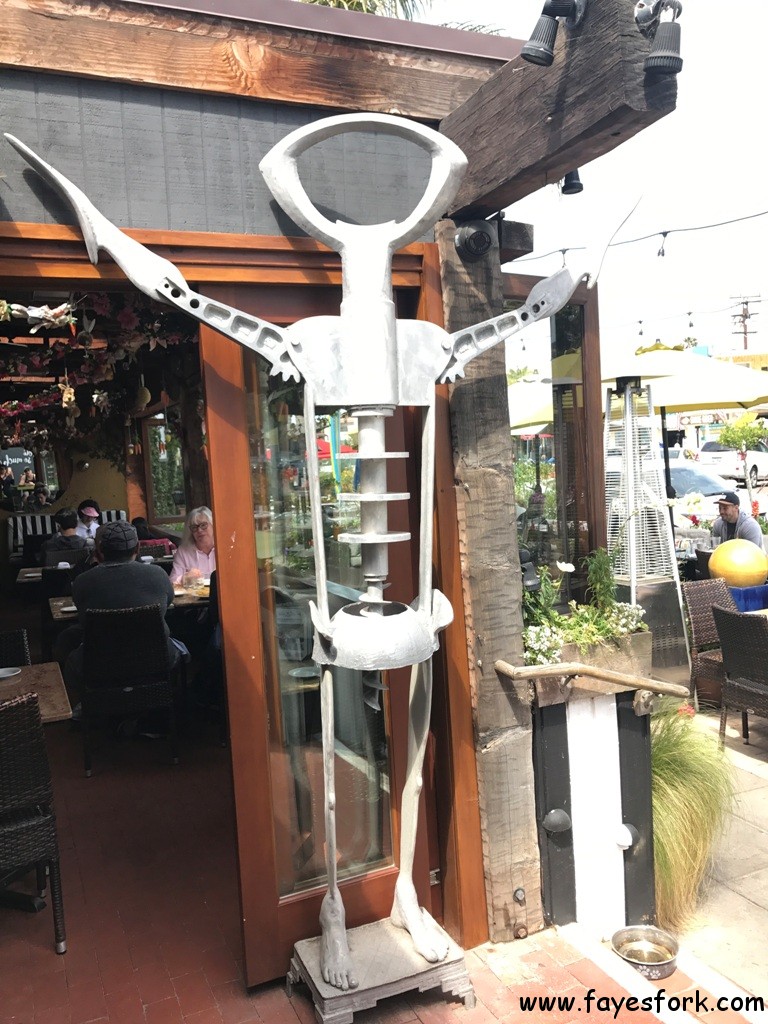 Can you see the larger than life wine opener?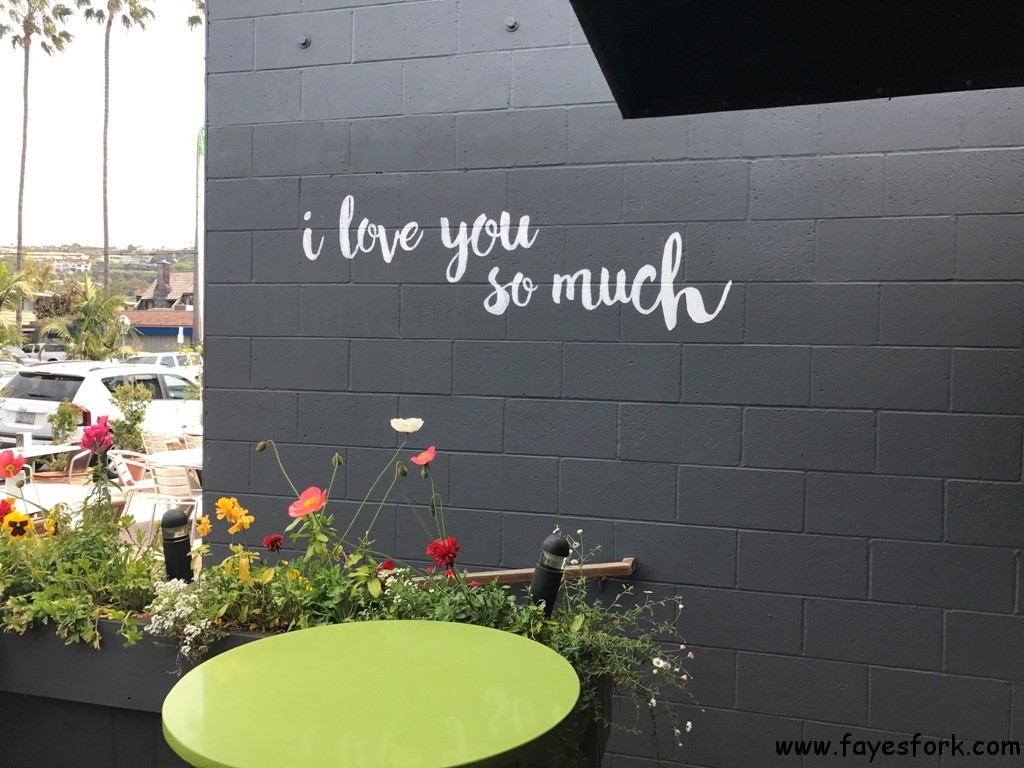 This mural is a relatively new addition to the Barbarella. The owner had it made during the Presidential election when things were getting heated. This was her way of expressing how people should treat one another.
We sat outside again. The patio was busy that Sunday with patrons.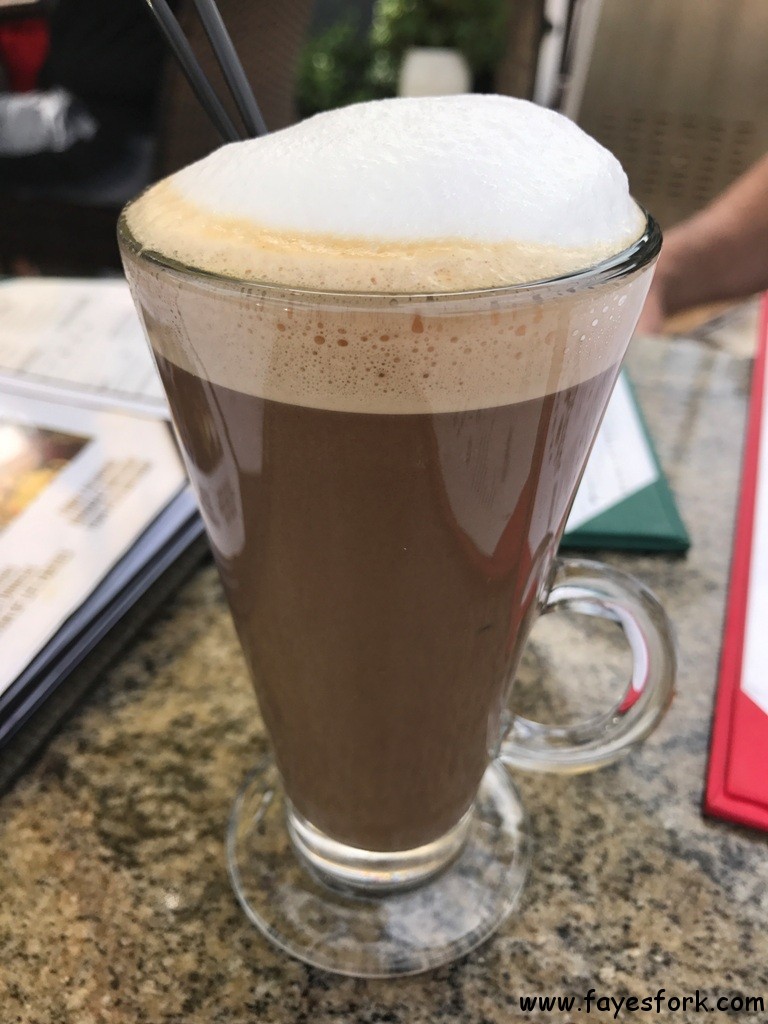 Cdj ordered a latte which was prepared nicely. Our server, Michelle, would top off the mug with regular coffee to keep Cdj's caffeine addiction in check.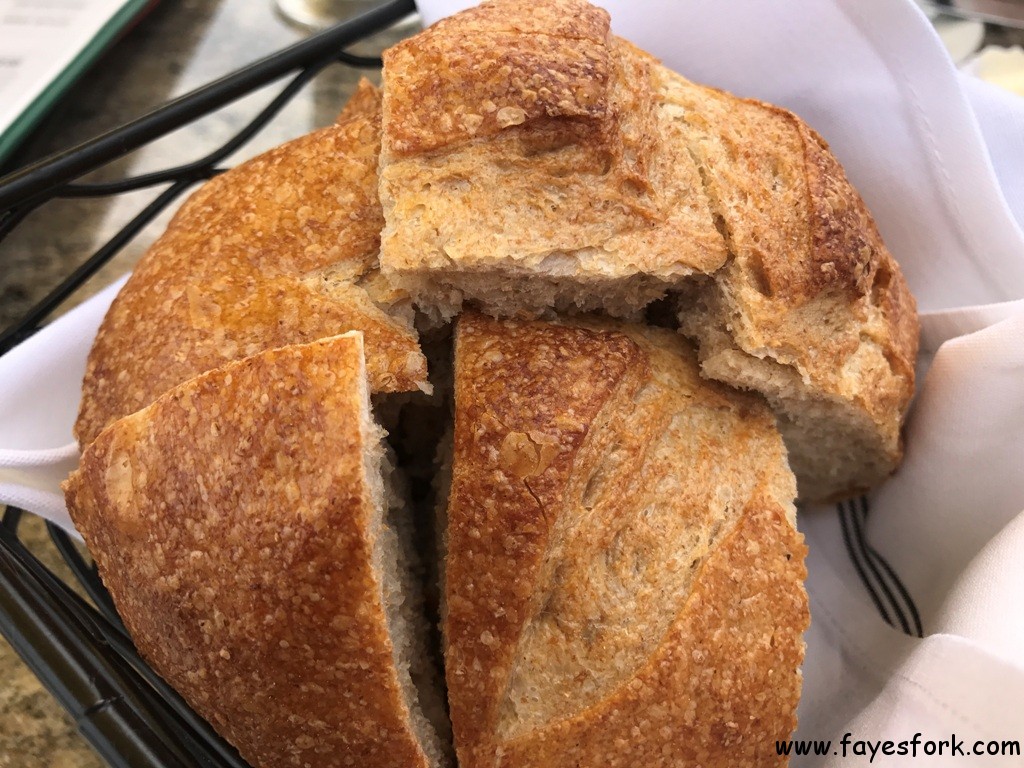 Did you even have to ask why I was excited to return.
Alex, the manager, said the restaurant is brought par baked loaves everyday. They bake each loaf to order in their brick ovens. I can just feel and smell this delicious bread as I'm writing this. The crusty hot bread is bliss.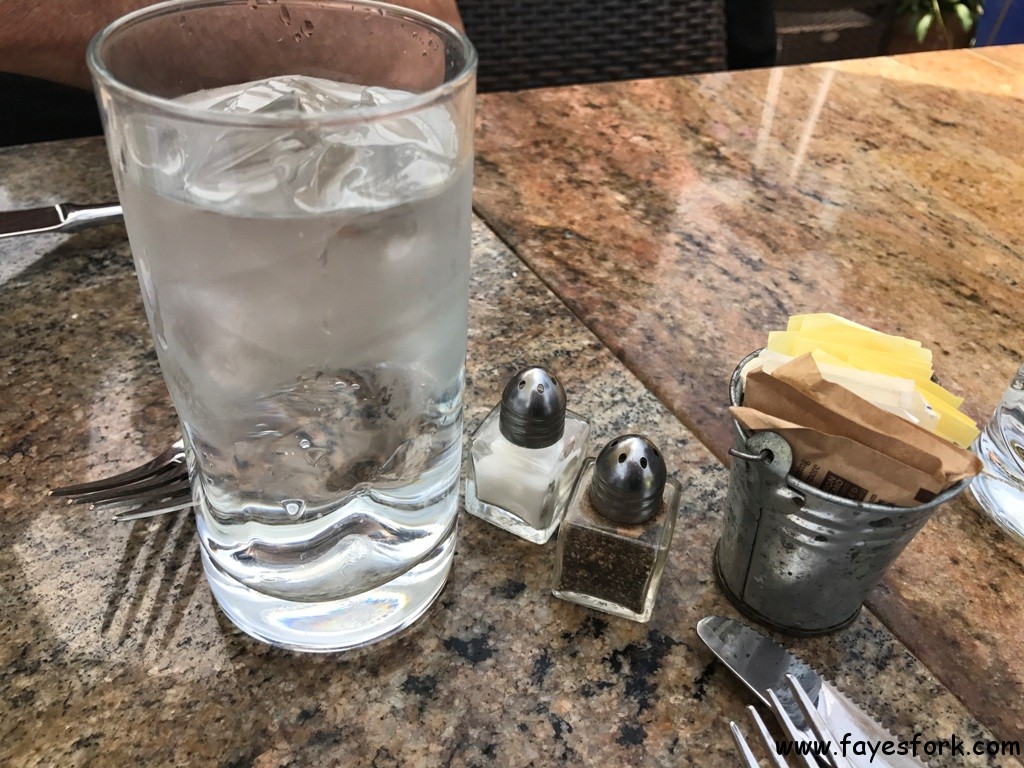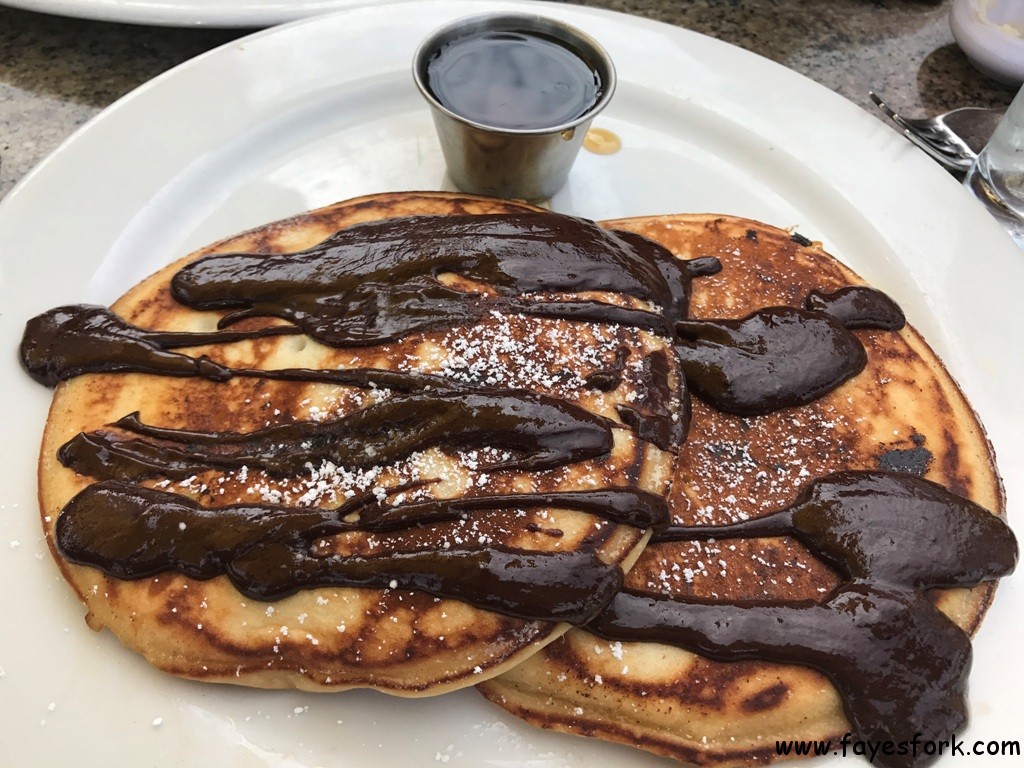 We tried the pancakes as an appetizer. Michelle suggested the chocolate as Barbarella uses Valrhona for their sauce. I love Valrhona for their bittersweetness so I was excited when these pancakes were set in front of us.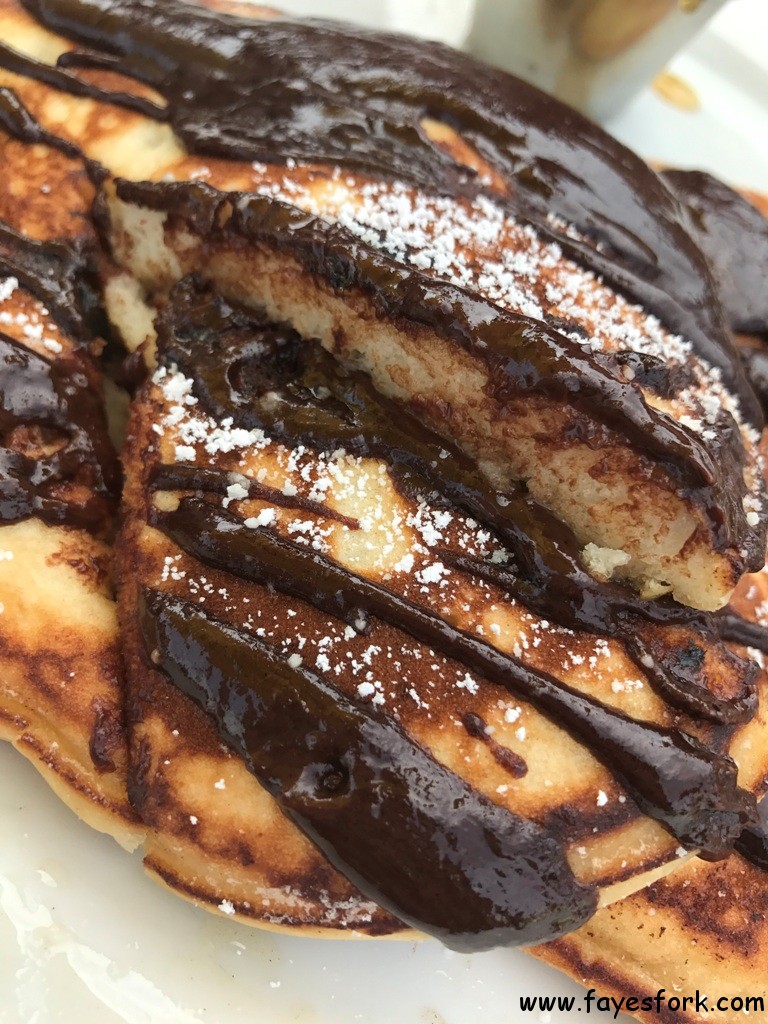 The pancakes tasted a bit more dense than fluffy. It was hearty but needed to be eaten with the chocolate and/or the side of maple syrup. The valrhona chocolate was thick and would have been amazing if served hotter. The taste of the chocolate was delicious.
You can't eat chocolate pancakes without hot (free refills) coffee.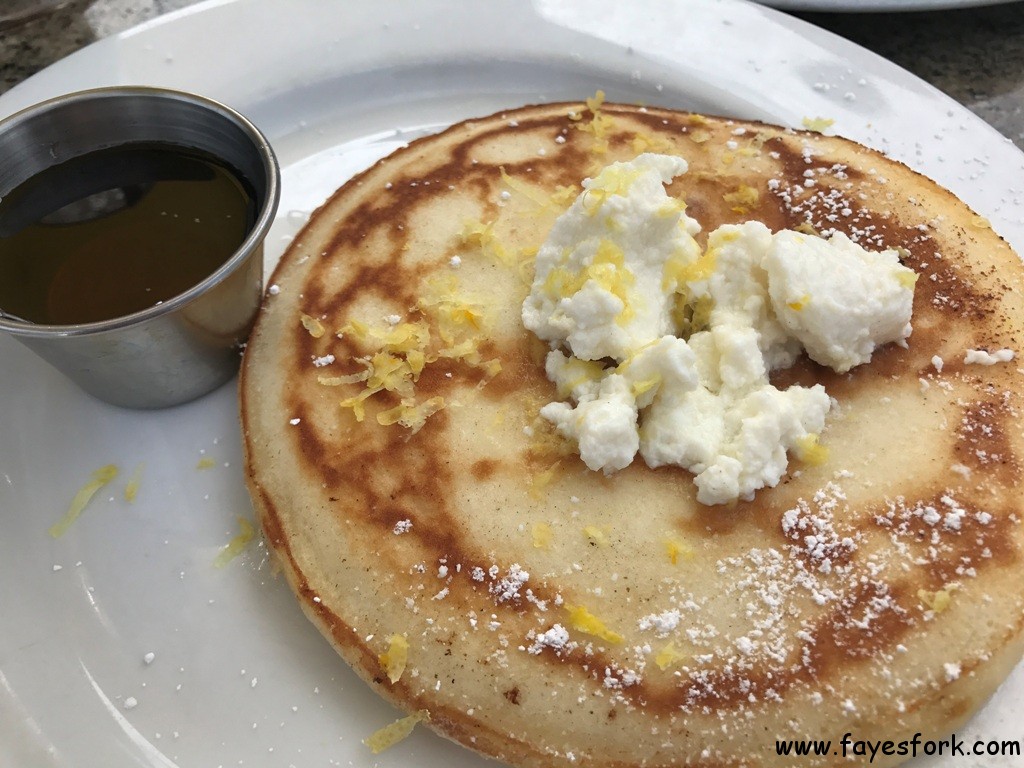 Alex brought over a lemon ricotta for us to try as it's his personal favorite pancake on the menu.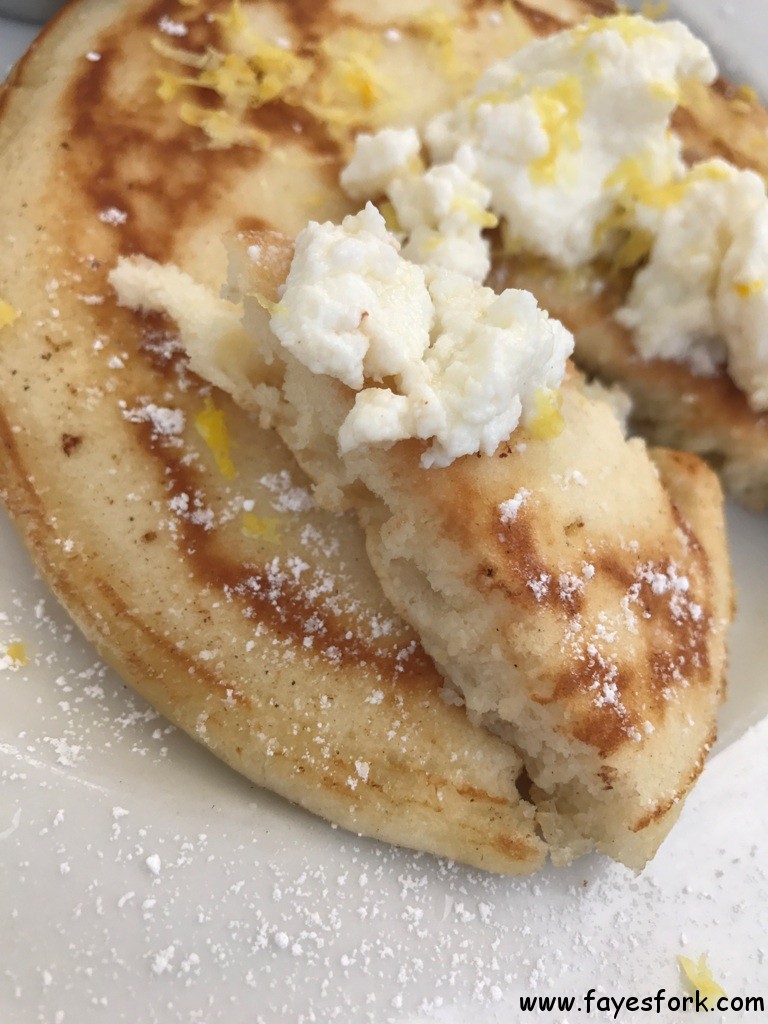 I enjoyed the fresh lemon zest on top of the pancake and ricotta cheese. It's a natural way to wake up your taste buds on a Sunday morning. There was ample ricotta but I would have preferred the cheese to be creamier (maybe whipped together with the lemon zest).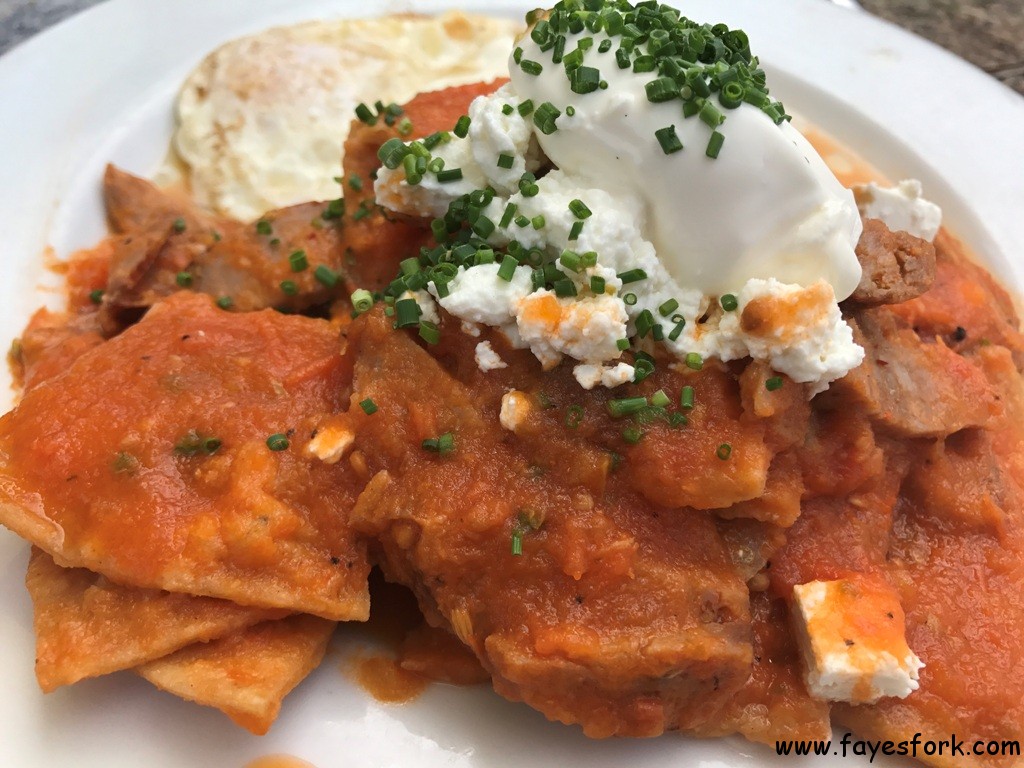 Fried Organic Eggs, Corn Tortilla, Spicy Tomato Sauce, Cotija Cheese
The mound of fried tortilla chips were covered with their tomato sauce. They don't skimp on the cotija cheese. Is that also sour cream on top of the cotija?
Cdj also added Italian sausage to the chilaquiles. The chilaquiles hit the spot for him.  It was the crispy/fried/savory that he craved that morning.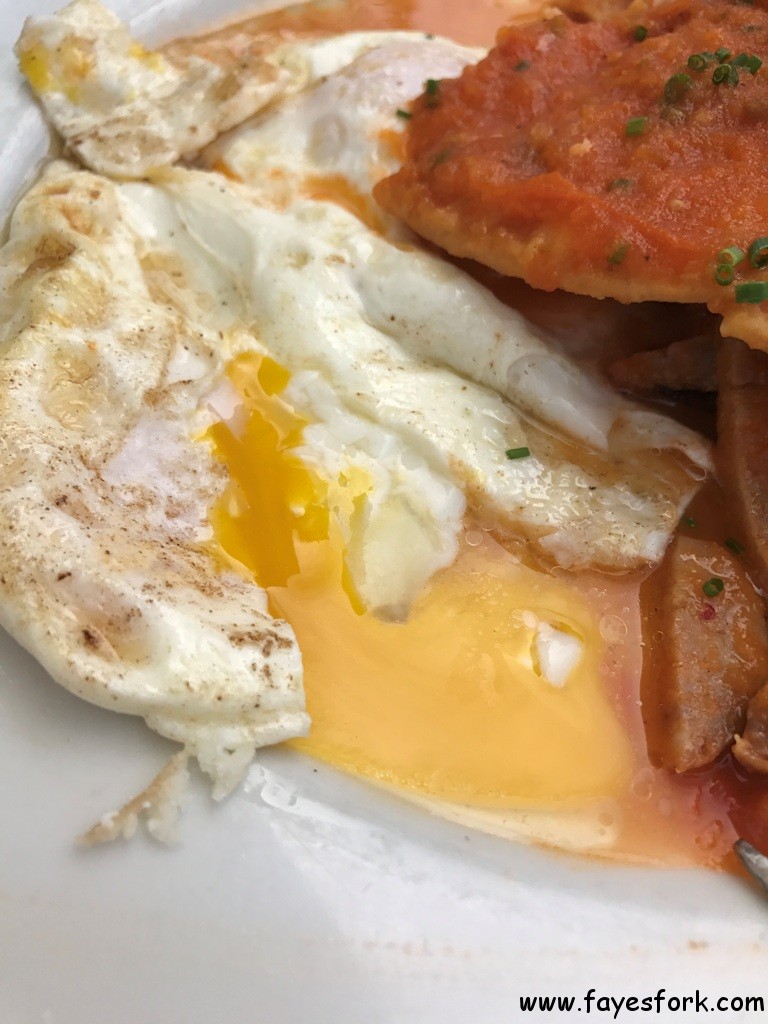 His eggs were prepared perfectly as he enjoyed runny yolk with the rest of the dish.
Swiss Cheese, Black Forest Ham, Wild Mushrooms
The omelette comes with a side of house potatoes.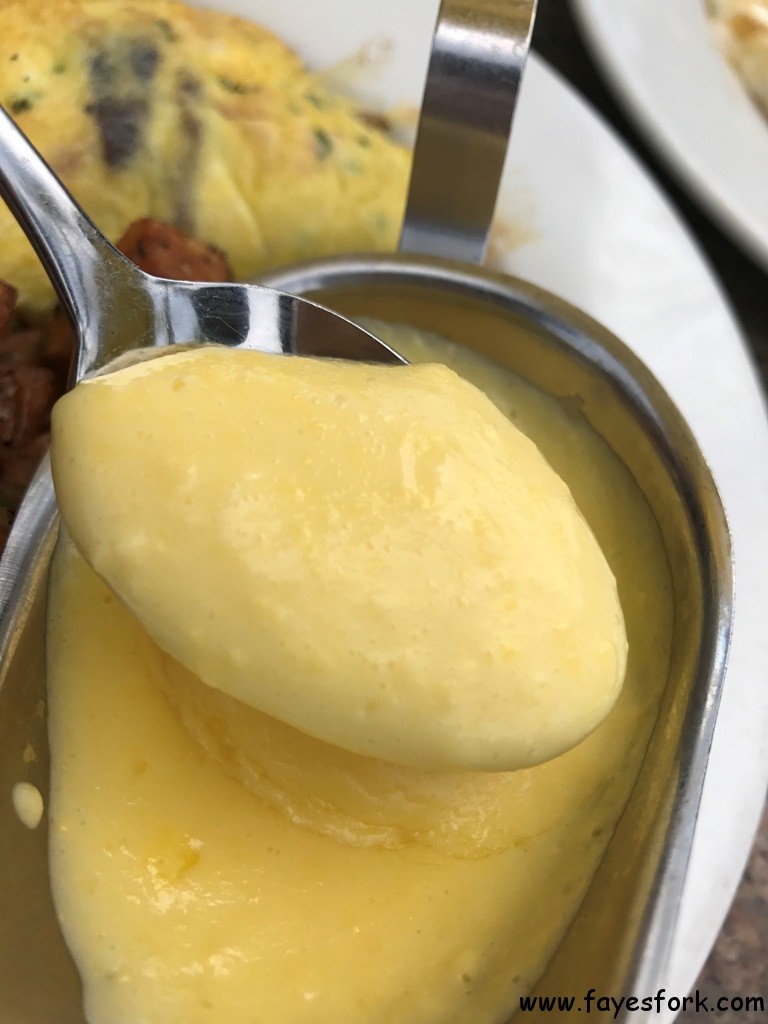 I asked for a side of hollandaise to try out. I believe the hollandaise is whipped to order. It was nice thick egg dressing but could have used a bit more lemon.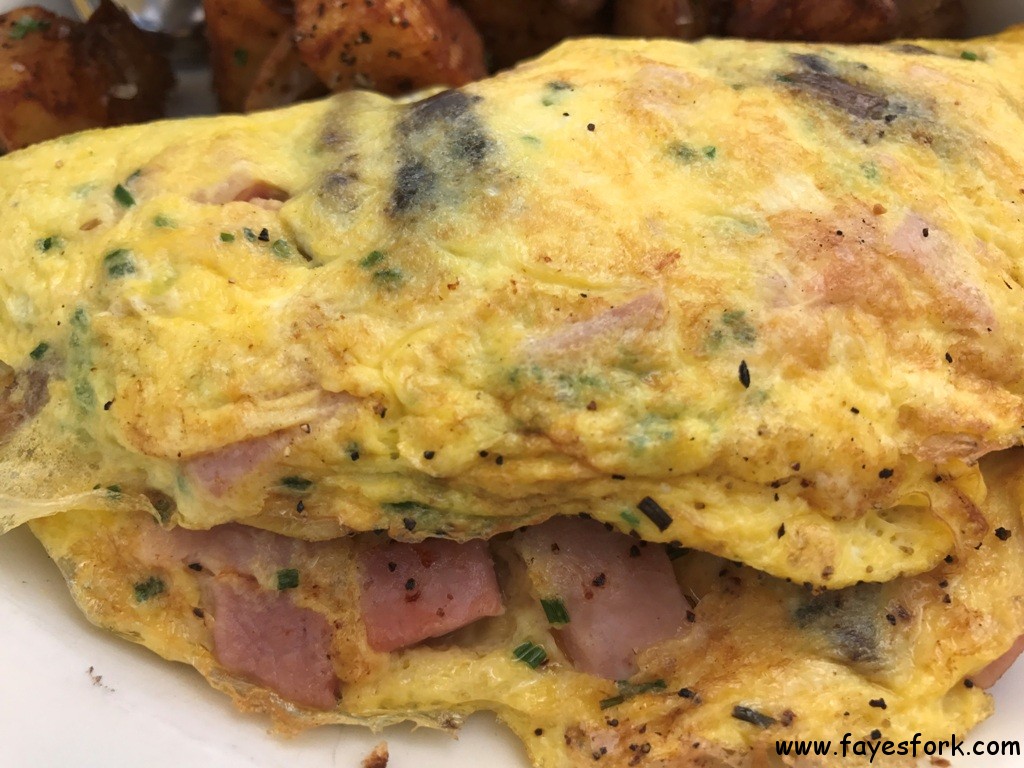 Oh my swiss cheese. You can tell the omelette was freshly prepared (and brought out quickly) when you can see the cheese oozing from the middle.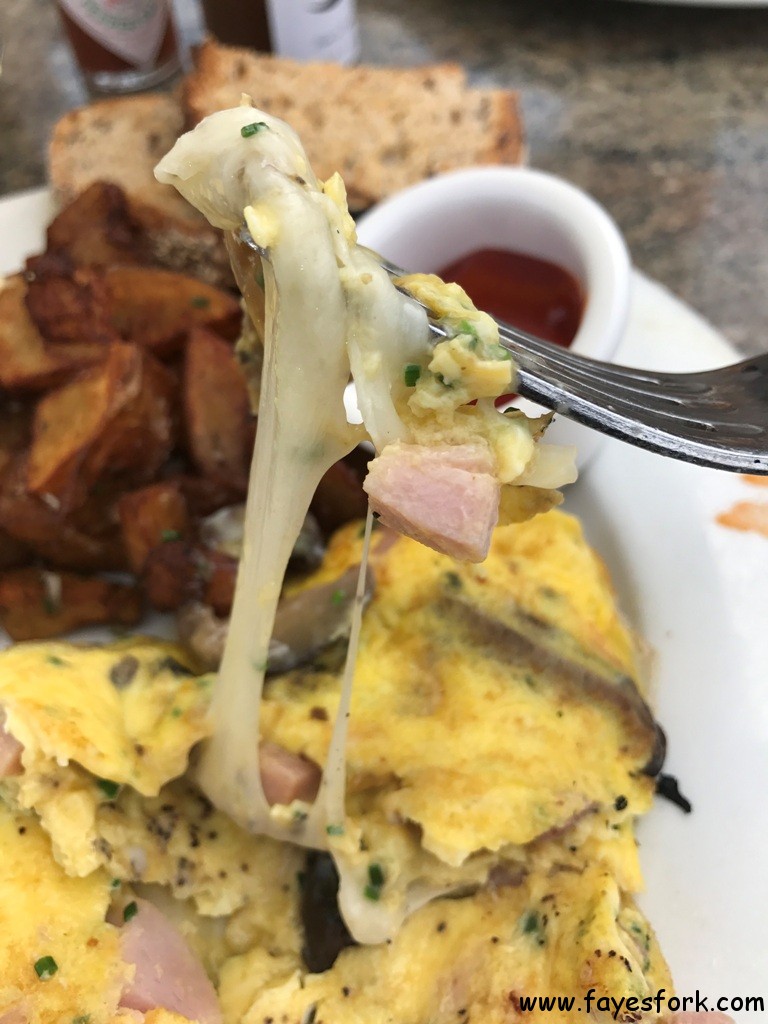 Yessss. Melted cheese with sauteed wild mushrooms and salty ham made this breakfast for me. The omelette is filling and packed with flavor.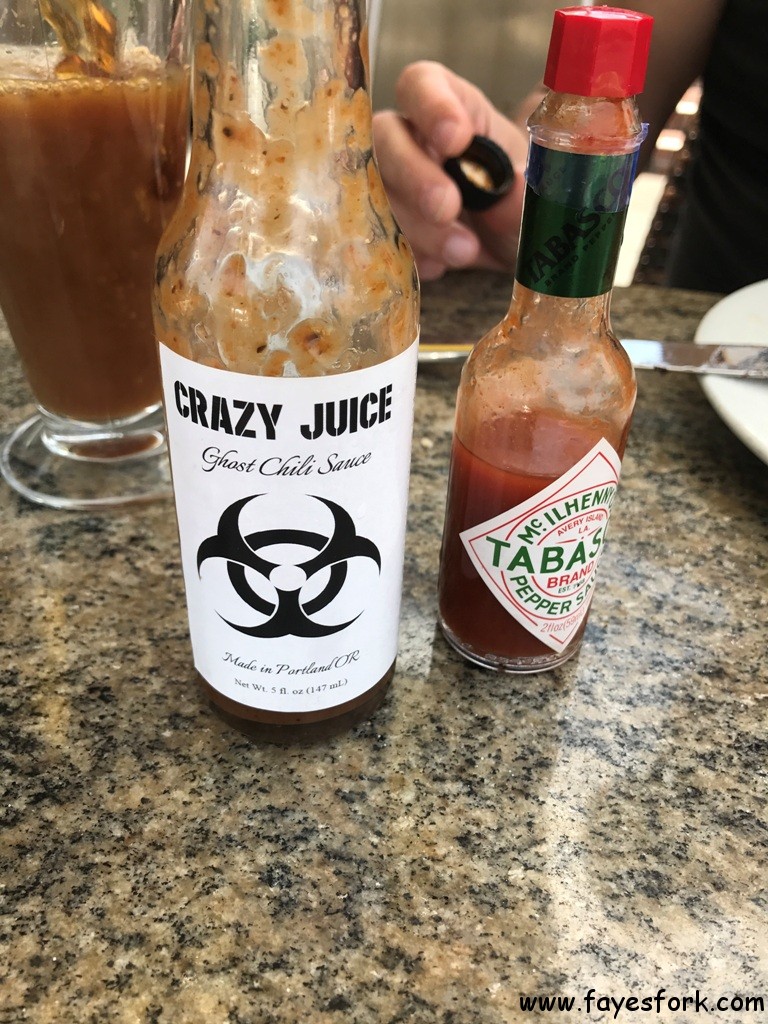 Cdj is a flirt at heart. He tries and it's often cute in an 'ohhh look at that wounded puppy' kinda thing. He asked Michelle for hot sauces so she brought out these. The Crazy Juice, on the left, is ghost peppers. We girls thought it endearing how he tried to impress us with his use of the Crazy Juice on his chilaquiles. Please ask for this sauce when you visit Barbarella because it's an intensely spicy hot sauce that will make you laugh and sweat.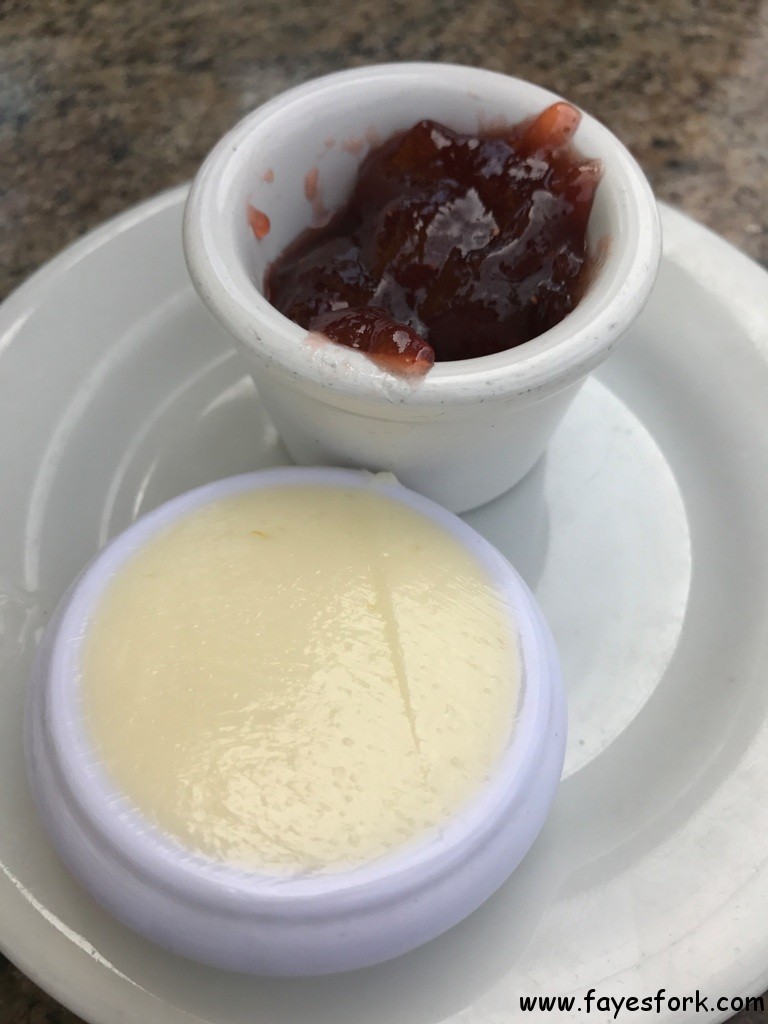 My omelette also came with a choice of toast. Michelle brought out little ramekins of butter and jam.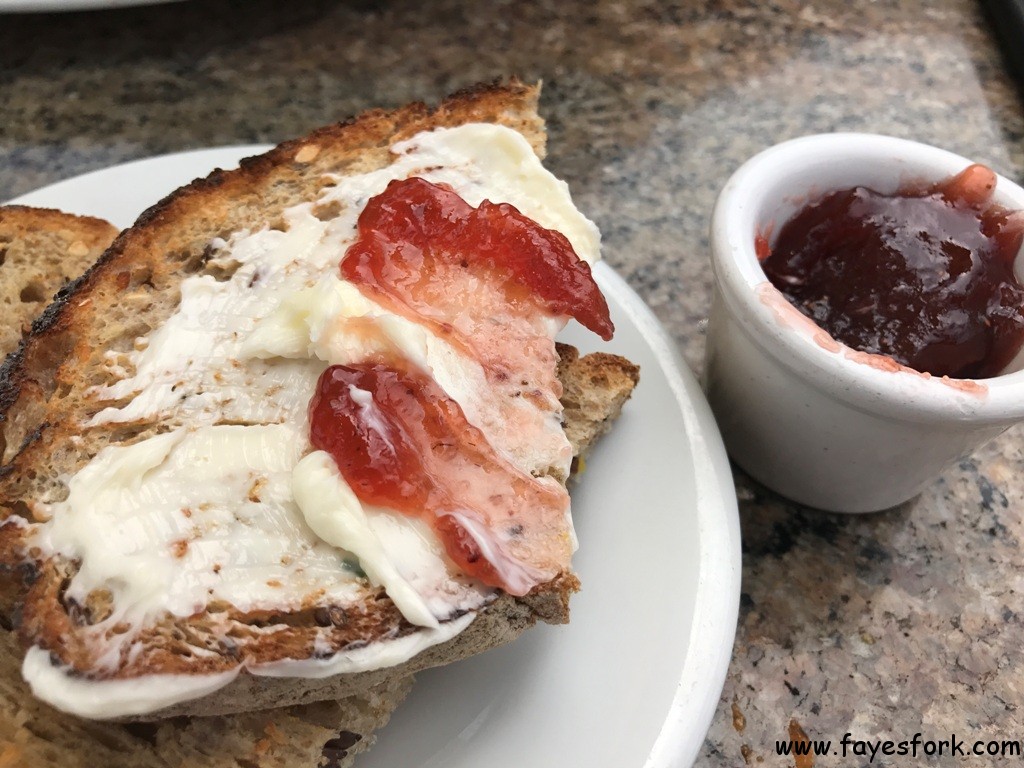 I believe I choose the multi grain. It was fine but we much preferred the crusty bread they start you with at the beginning of each meal. I bet that bread would taste even more spectacular with the berry jam you see above.
Brunch was a different experience from our previous dinners here. The manager interacted with patrons and his smile was welcoming. Our server Michelle couldn't have been more down to earth and friendly. We even had a chance to meet Barbara the owner. Did you know she used to own Piatti's! The ever popular Italian restaurant just steps from Barbarella. I had a blind date there, gosh, in 2013.
I strolled around the restaurant to take a few pics. Here is the brick wood oven inside that they use to prepare a few dishes. Remember the infamous San Diego (ENTIRE CITY) black out all those years ago? He said there was a line out the door as they were one of very few restaurants that didn't need electricity/power to bake!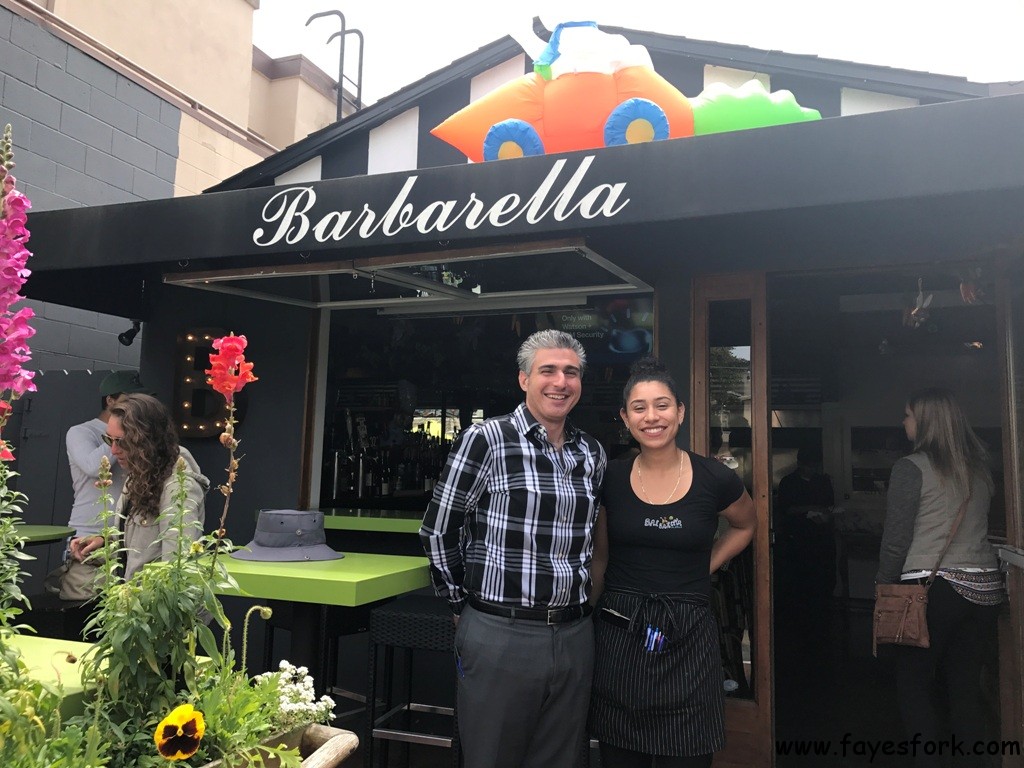 Alex and Michelle were outside talking to people who were taking pictures in front of the mural.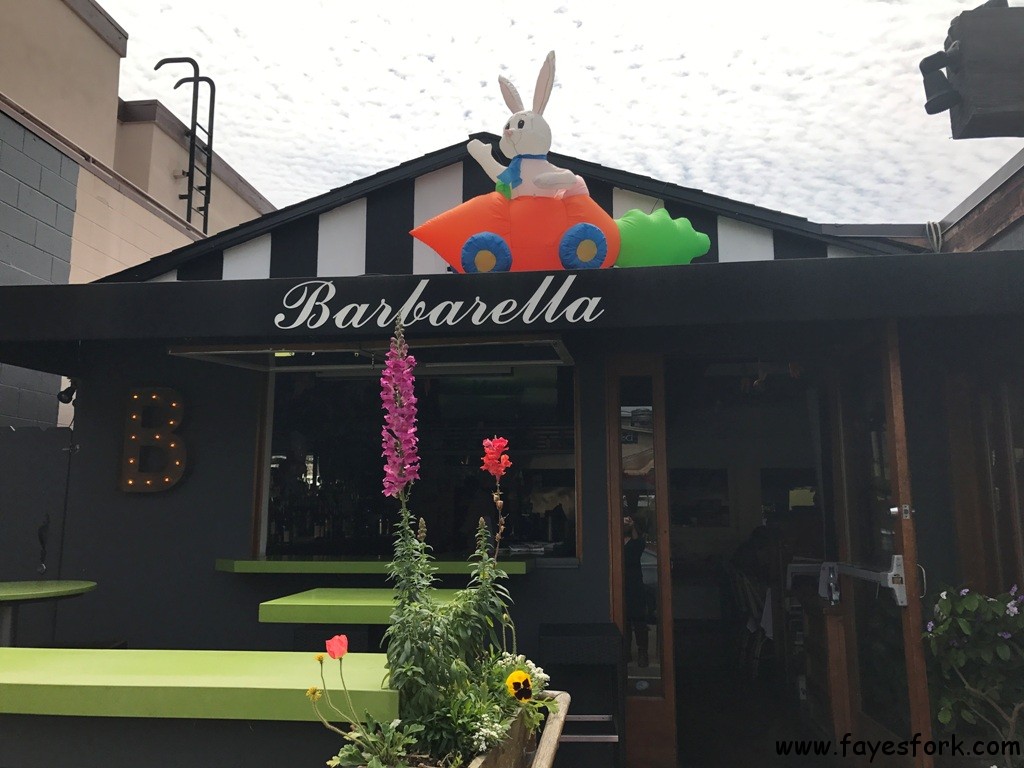 Barbara is known for decorating her restaurant during holidays. I read she's famous during Halloween because the decorations are over the top and even the servers dress up.
The construction, towards the beach, is still on going but I heard they have to have that completed by May. We surprisingly didn't have any problems finding street parking that weekend.
I prefer the brunch here at Barbarella. The menu is more affordable and the patio is comfortable on a beautiful breezy sunny day. The pancakes were sized nicely to share and our entrees had a variety of items included that made each dish heartier than dinner.
They also offered their lunch menu that late Sunday morning we visited. I saw them making fresh raviolis too. We are trying to find their Easter menu for this Sunday. This might be the spot we visit with our pups after church.
Happy Easter everyone –
BARBARELLA
2171 Avenida De La Playa
La Jolla, CA 92037
(858) 454-7373
Disclaimer: We were invited to try out their brunch. All opinions stated are our own.