I have a fondness for Torrey Pines. My grandfather used to love the public golf course here. Growing up, he would tell me the time slots (to tee off) were difficult to obtain. The time slots he did get would be early mornings. He was excited when sis and I obtained our driver license(s) so our duty as grandaughters could be fulfilled. So the sights, turns, streets of Torrey Pines Golf Course still makes me smile. The Grill at Torrey Pines is located at The Lodge at Torrey Pines. The Grill was recently renovated. Their outdoor seating has views of the golf course.
I treated Soo of HungryOnes for his birthday lunch. He suggested The Grill as he read they have one of the best burgers around. How can you NOT try a restaurant when that's being said. I visited The Lodge at Torrey Pines for their Celebrate the Craft which was an amazing foodie event in itself.
The gentleman working the lobby was the best part of the day. He was utterly kind with the most welcoming smile. We had no idea where to go so he actually guided us to the back, down the stairs, and directed us to The Grill.
Reservations were made via OpenTable and I requested an outdoor table with a view of the golf course for the birthday lunch.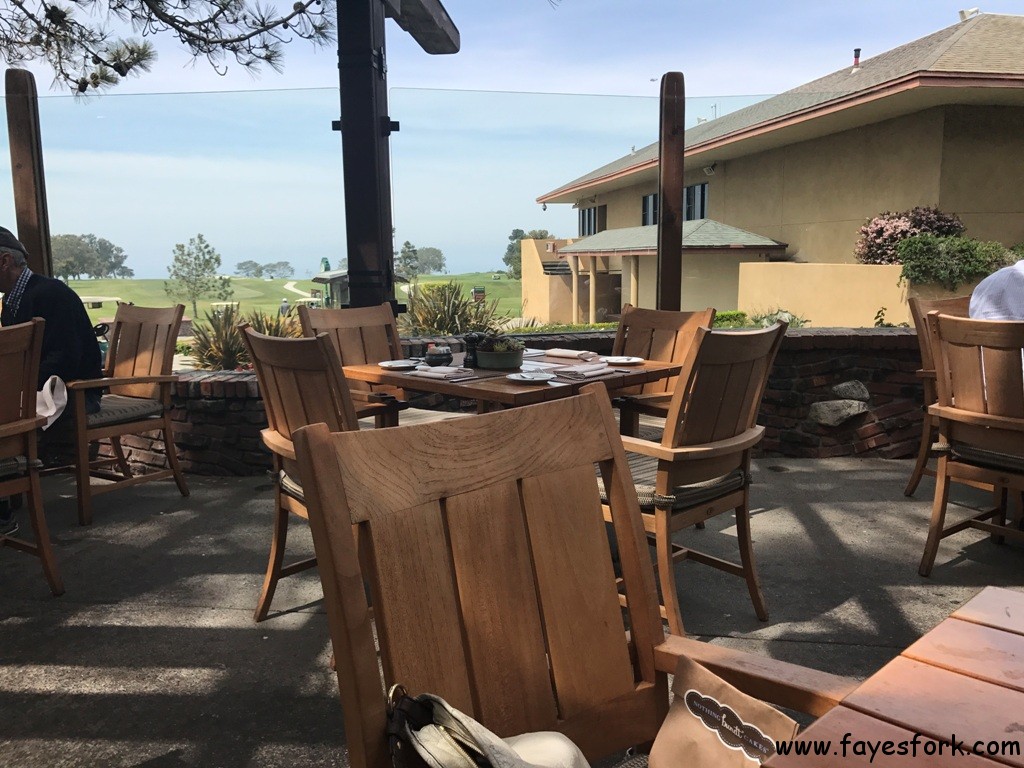 Our table was fine but not the best. Here's the view of the empty table I wanted. I'm not sure if they even checked us in as I haven't received my OpenTable points from dining here. So perhaps they just seated us randomly.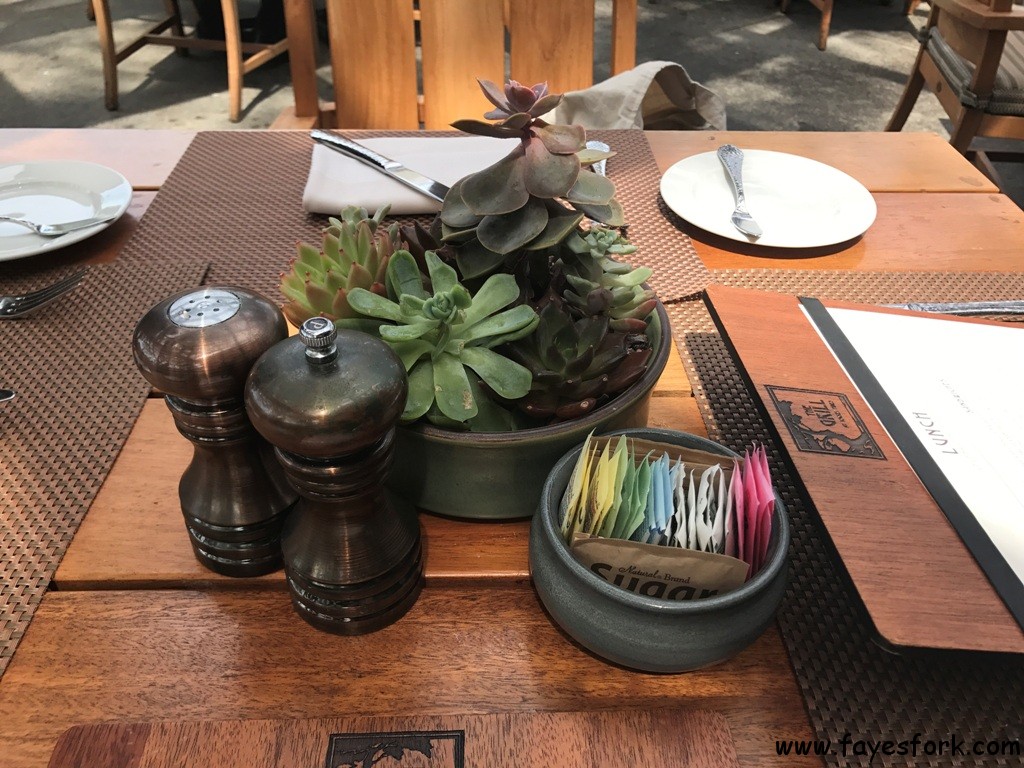 Their online menu wasn't reflected on their current menu so hopefully they update their website. Our waiter was a bit aloof. He quickly took our orders. Soo and I wandered off to take a few pics before the food arrived.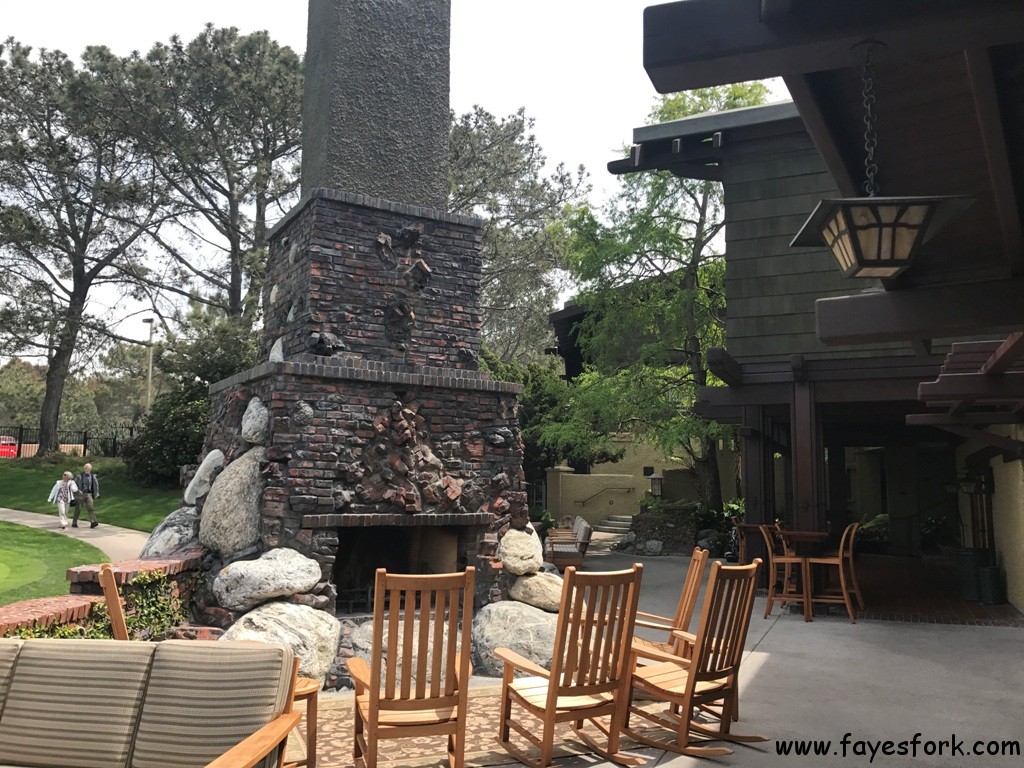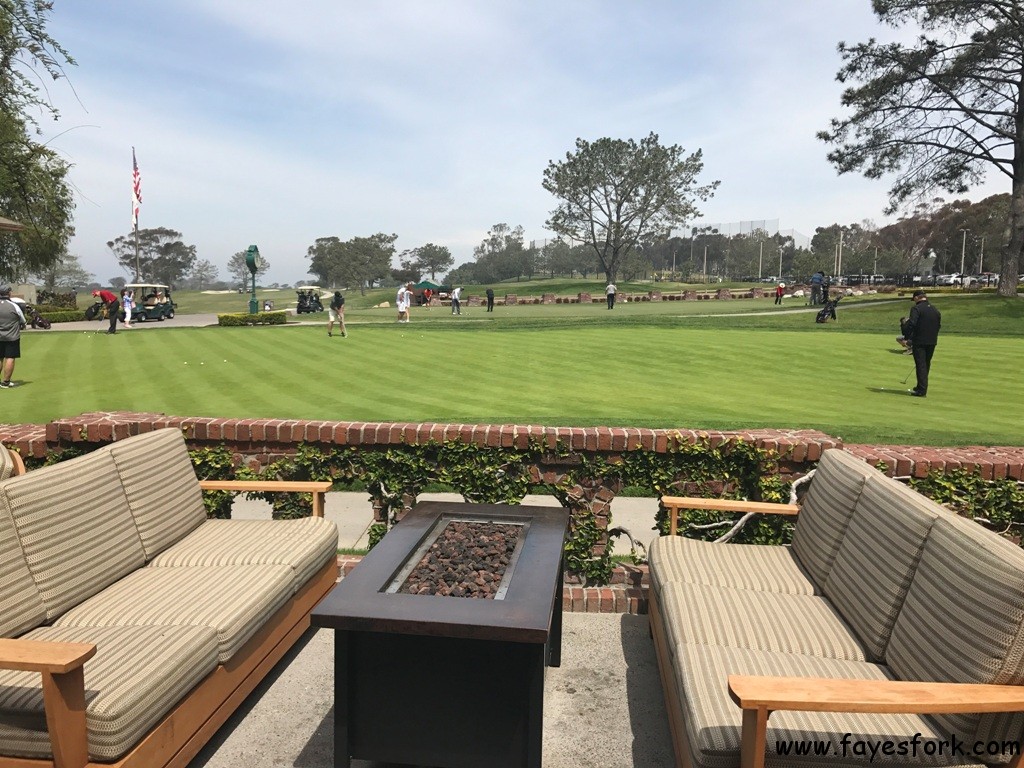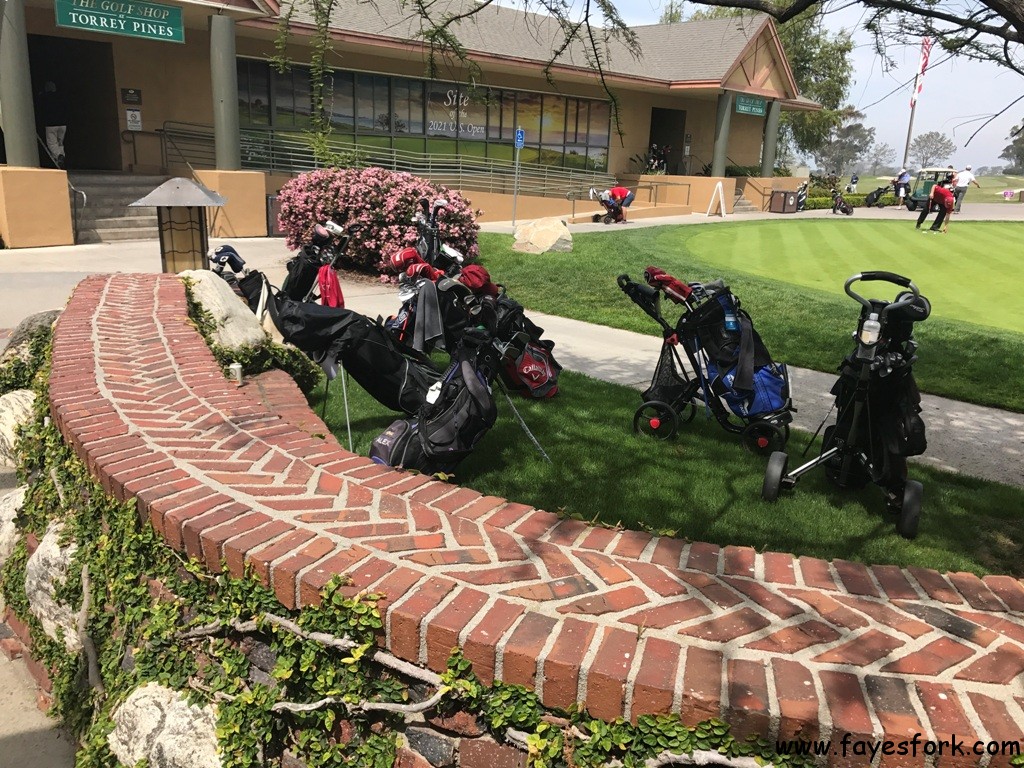 We sat back down and I had to take a conference call. Soo knew about this but I didn't realize it would be a 30 min call.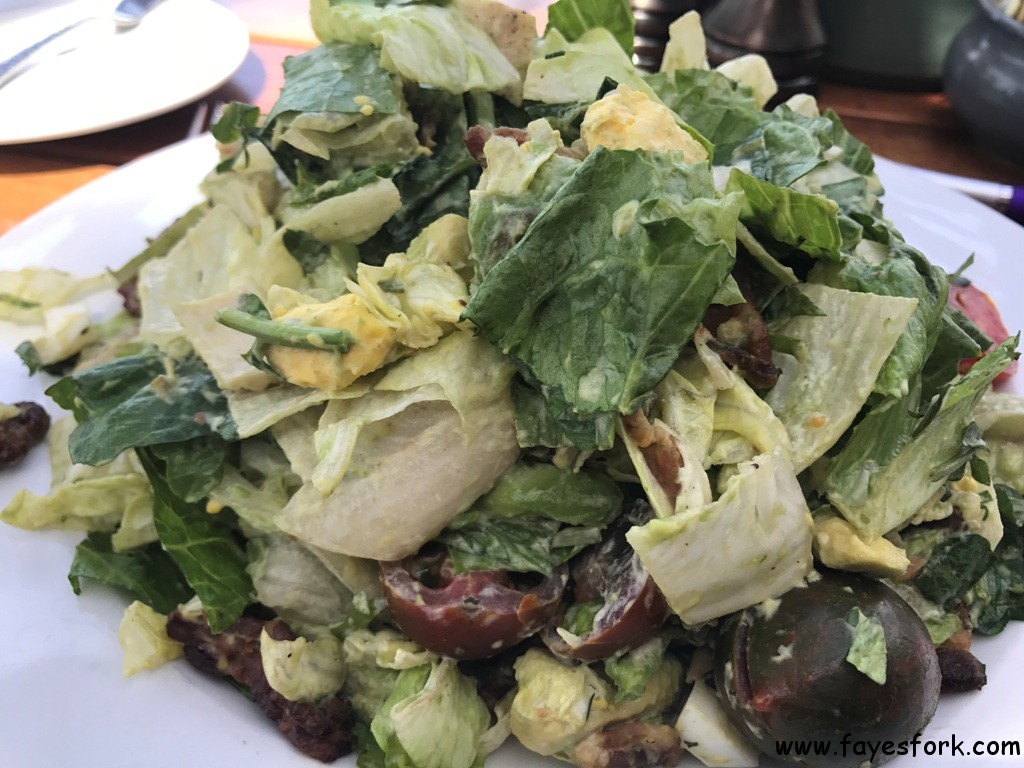 Grilled Chicken, Smoked Bacon, Tomatoes, Egg, Roquefort, Avocado, Blue Cheese Dressing
My salad was waiting for me by the time I returned to the table. It's a nice sized portion. I requested no blue cheese dressing or roquefort. They added extra avocado and used their ranch dill dressing. There was a decent amount of tender chicken breast.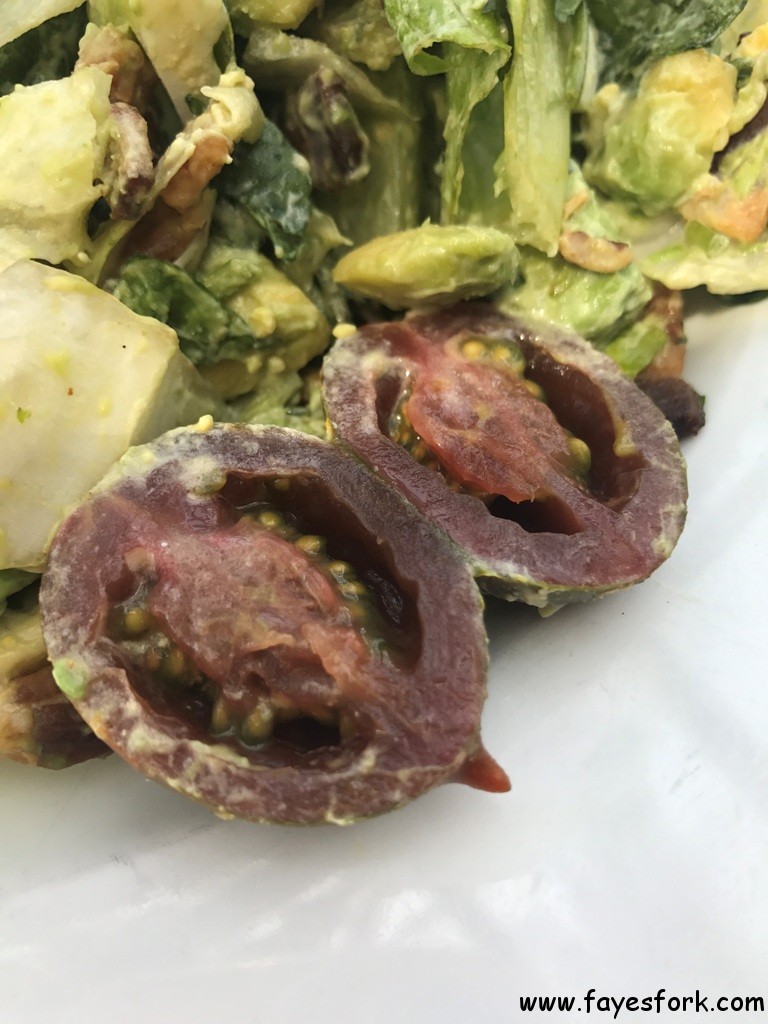 I didn't like the ranch dill dressing. It tasted strange. There was little to no dill flavor and I mostly tasted just plain buttermilk. They should consider asking customers if they would prefer the salad tossed of untossed with the dressing as 1) I could have requested a different dressing and 2) I could have taken the left over (undressed) salad to go.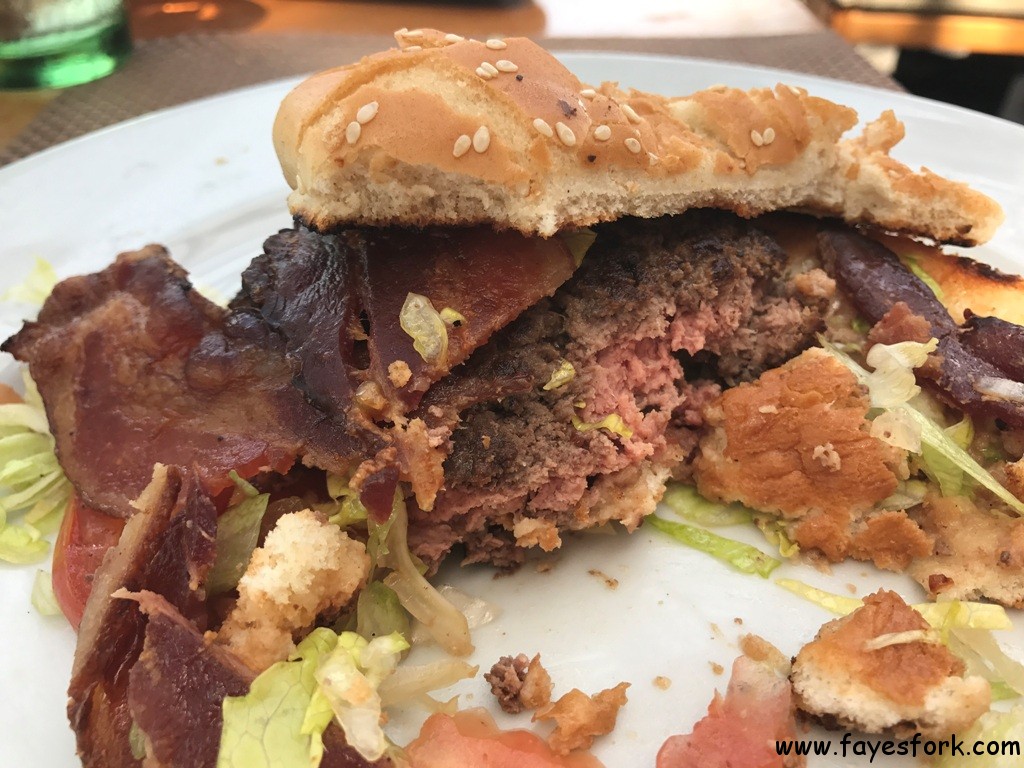 Mayonnaise, Lettuce, Tomato, Onion & Pickles
This was Soo's hamburger. He added bacon and substituted the fries for onion rings. The burger itself was $17 but the added bacon and/or onion rings will cost another $3 (each I believe). You can read about his take on the burger here.
Service could have been better as we weren't checked on very often. I asked for the check and then gave Soo his birthday present when the waiter said we should have mentioned it was a birthday. It was confusing as this was mentioned in the reservation request so I didn't want to re mention it during lunch.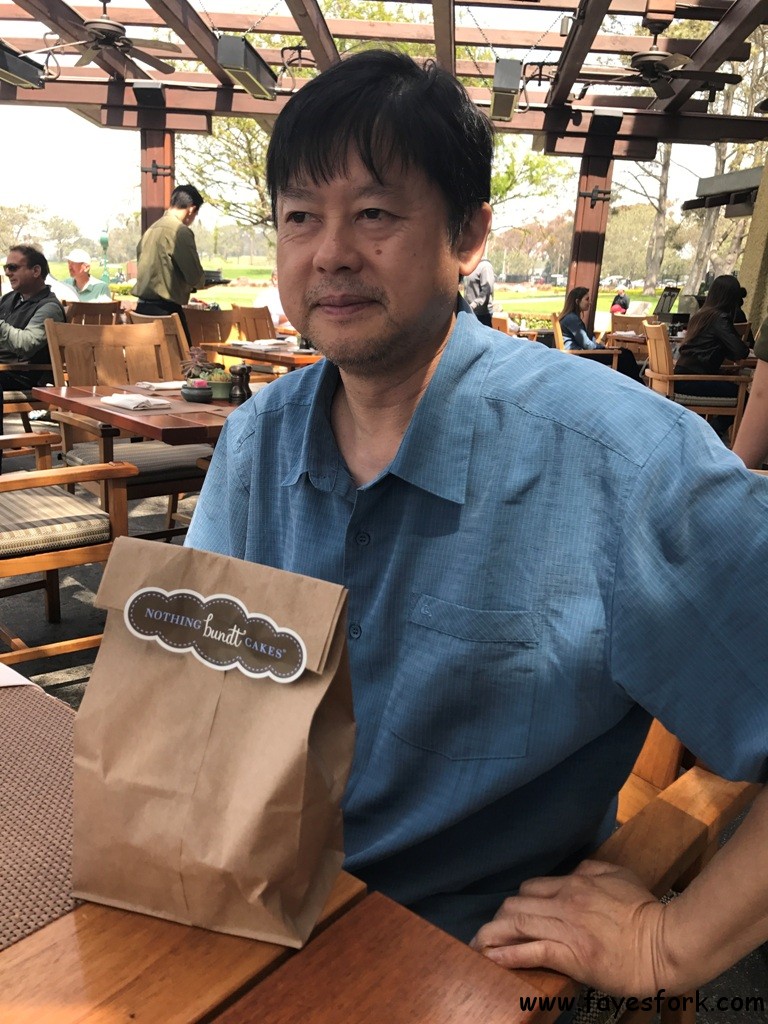 Sometimes the most somber are the most pensive.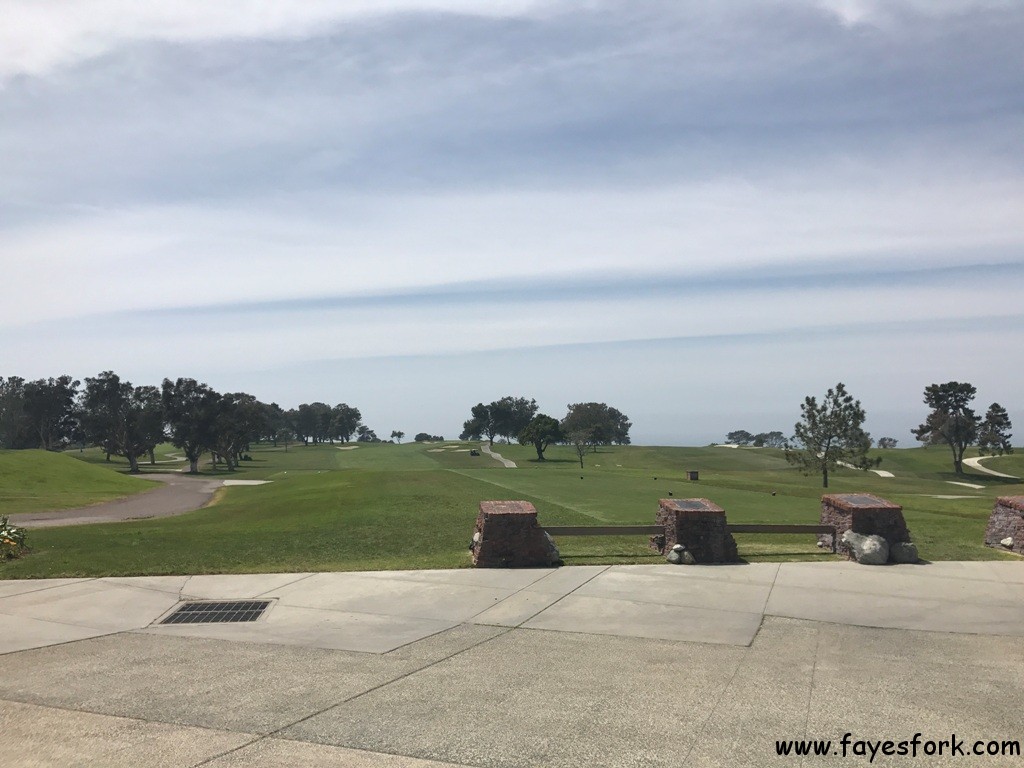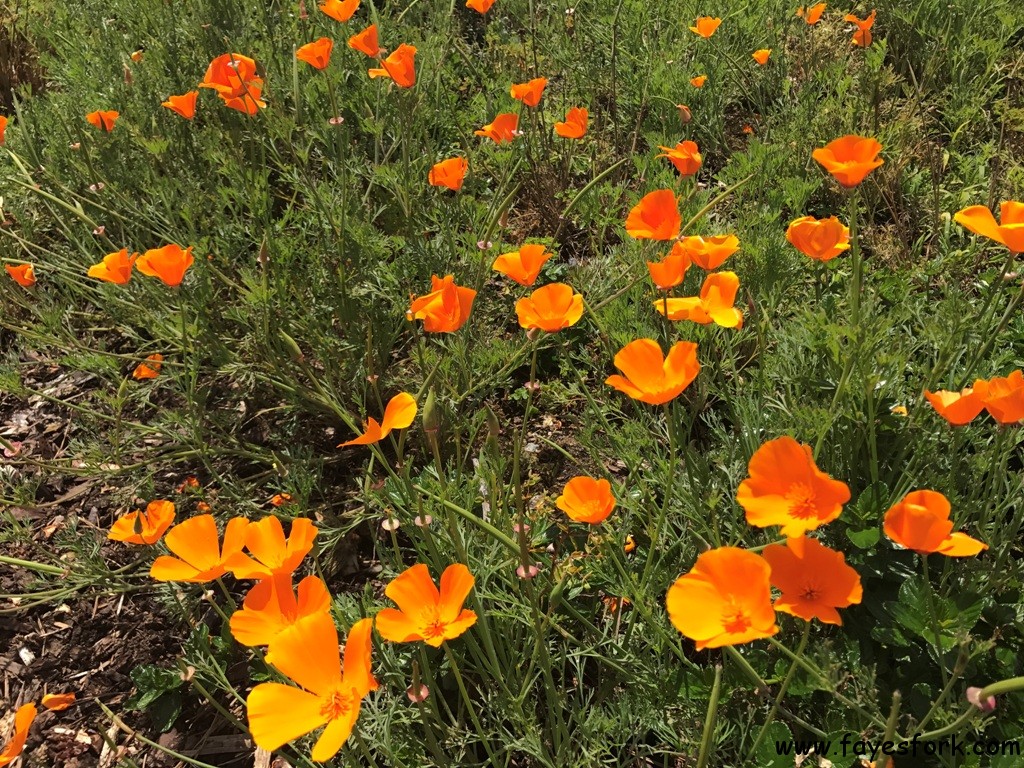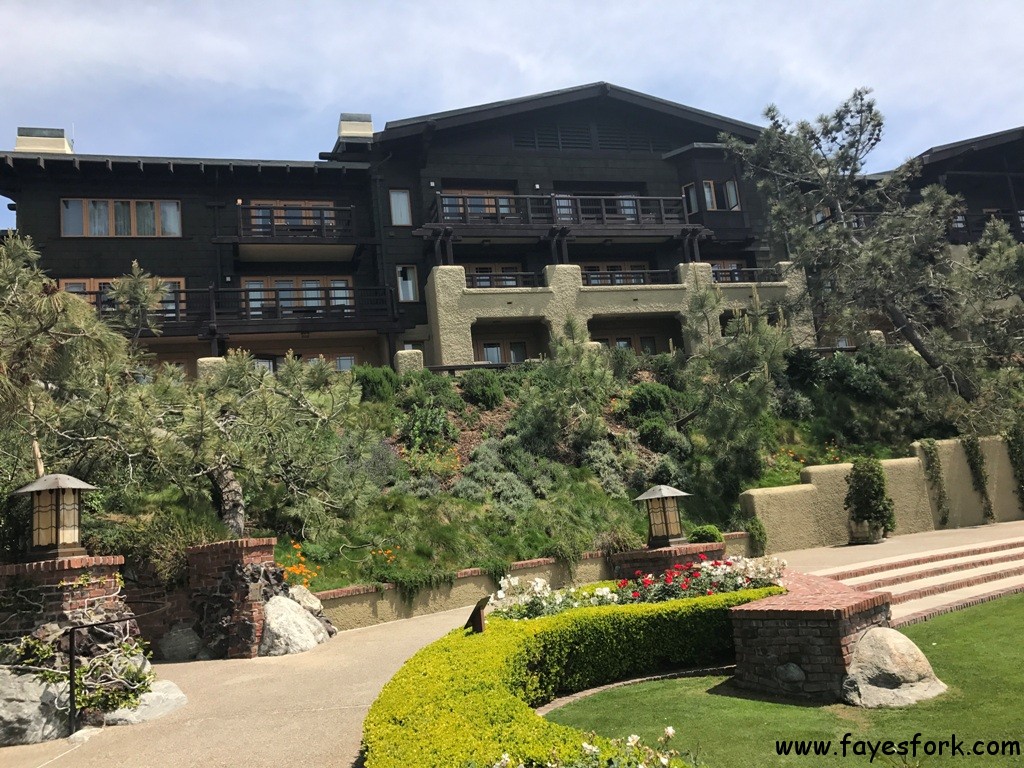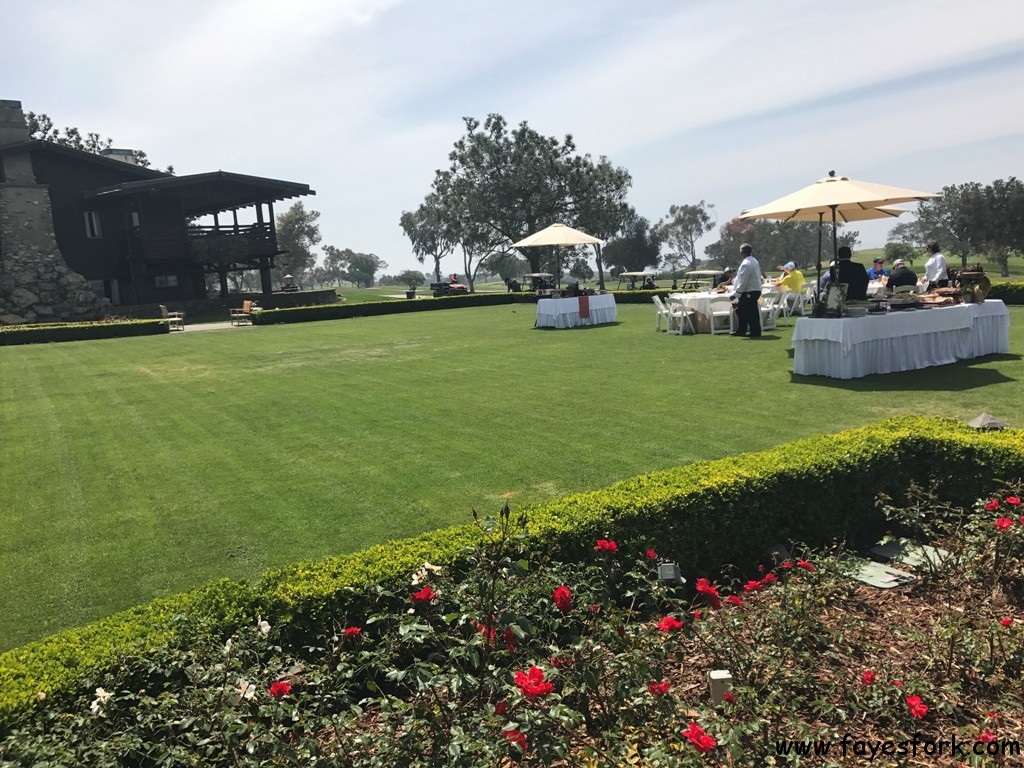 I was hoping for a better food experience at The Grill as I'm helping a friend research wedding venues. This is the grassy area where ceremonies take place.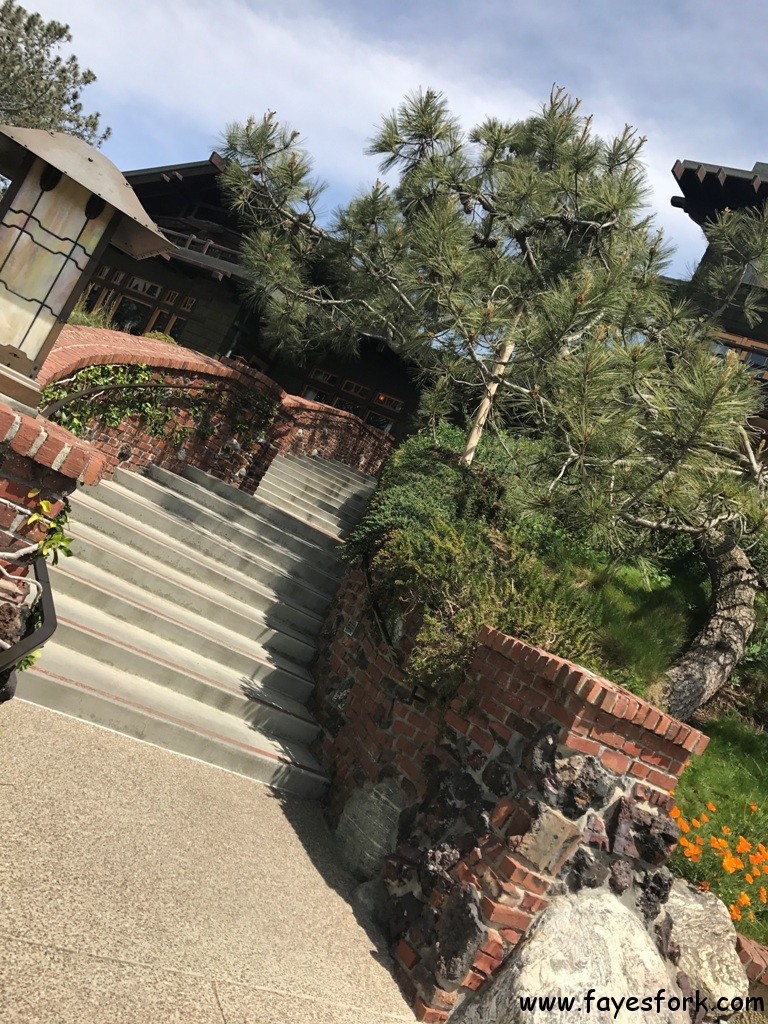 I must say the staff working the lobby are amazing. Another lobby gentleman greeted us as we walked up. He thanked us for coming.
They have a parking structure by the front entrance. There is no attendant working the parking but there is a mechanical security arm that lifts up when you drive in. There was no need to validate as there was no ticket that was given.
The Lodge is a beautiful resort I would like to re visit for a staycation. The resort looks better than our staycation at Estancia where their weekend brunch was just so-so. I don't think I'd revisit The Grill at Torrey Pines anytime soon as the food and service didn't match their lunch prices. Regardless, visiting the golf course was nostalgic and the greens are breathtaking.
THE GRILL AT TORREY PINES
11480 North Torrey Pines Rd
La Jolla, CA 92037
(858) 777-6641