Don't you ever wonder how certain cravings come about. My lunch cravings usually stems from something I was thinking about the night before. Or when I visit Yelp or fellow bloggers websites. Food pics – that's another trigger for cravings. Mr Fish & Chips is located in Clairemont. Freshly battered deep fried fish is a weakness of mine. Fried zucchini could duke it out with Fried fish for the number 1 position. So of course I had to visit Mr Fish & Chips as they have both fried fish and fried zucchini on their menu.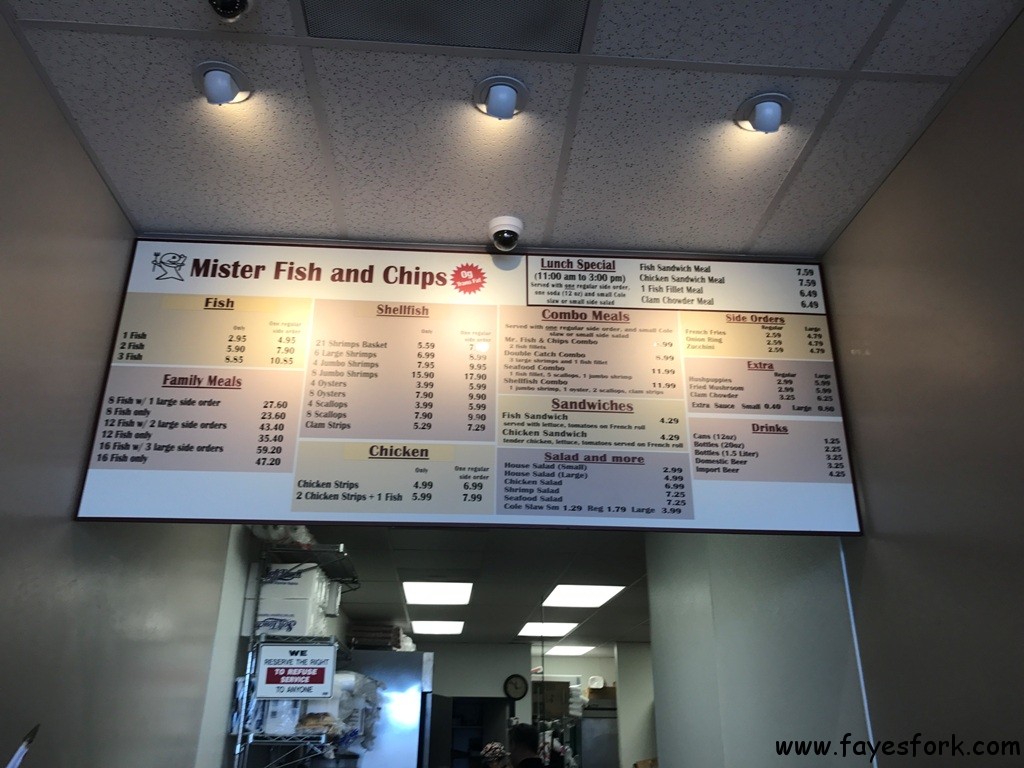 The menu is above the one cashier (who I think is also the owner). You place your order with him and he enters it into an iPad. The kitchen is open so you can see a few employees preparing orders. You can read about Soo's visit here as well as Kirk's.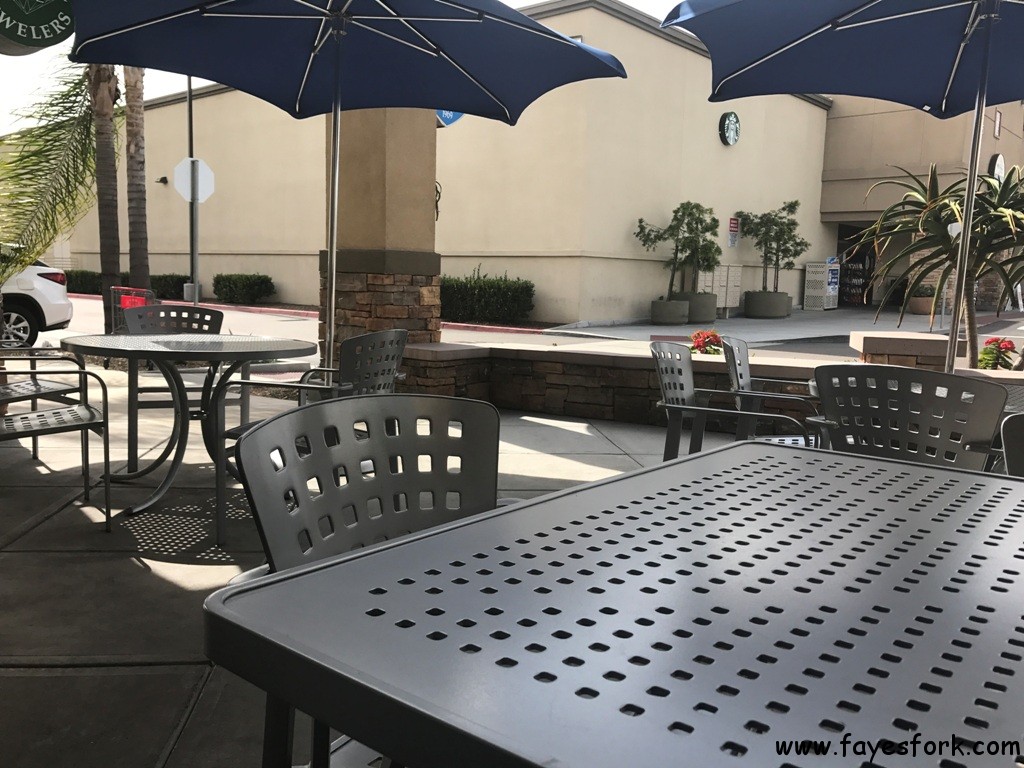 They have a few tables inside as well.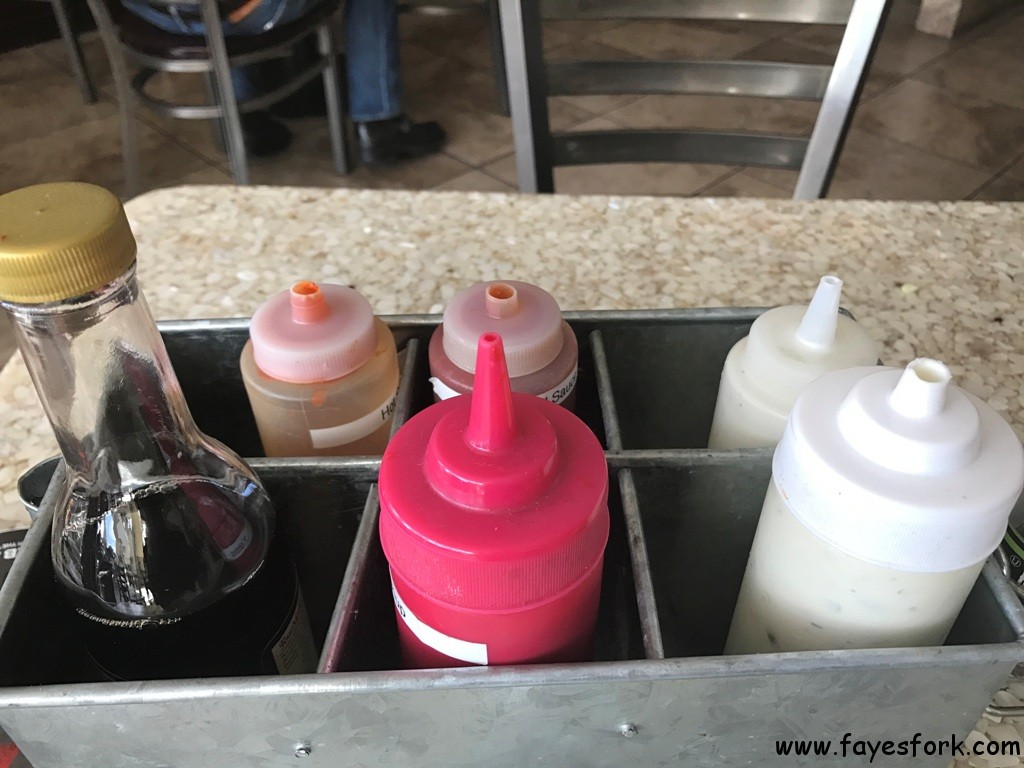 The owner gives you a carton of condiments when your order is ready. There's malt vinegar, ketchup, tartar sauce, ranch dressing, cocktail sauce, hot sauce. The ranch, coctail, and tarter sauce were kept in the fridge I believe.
I got all this for under $13 I think.
The lunch special is from 11a-3p. It comes with a choice of a regular side, one canned soda, and slaw or salad.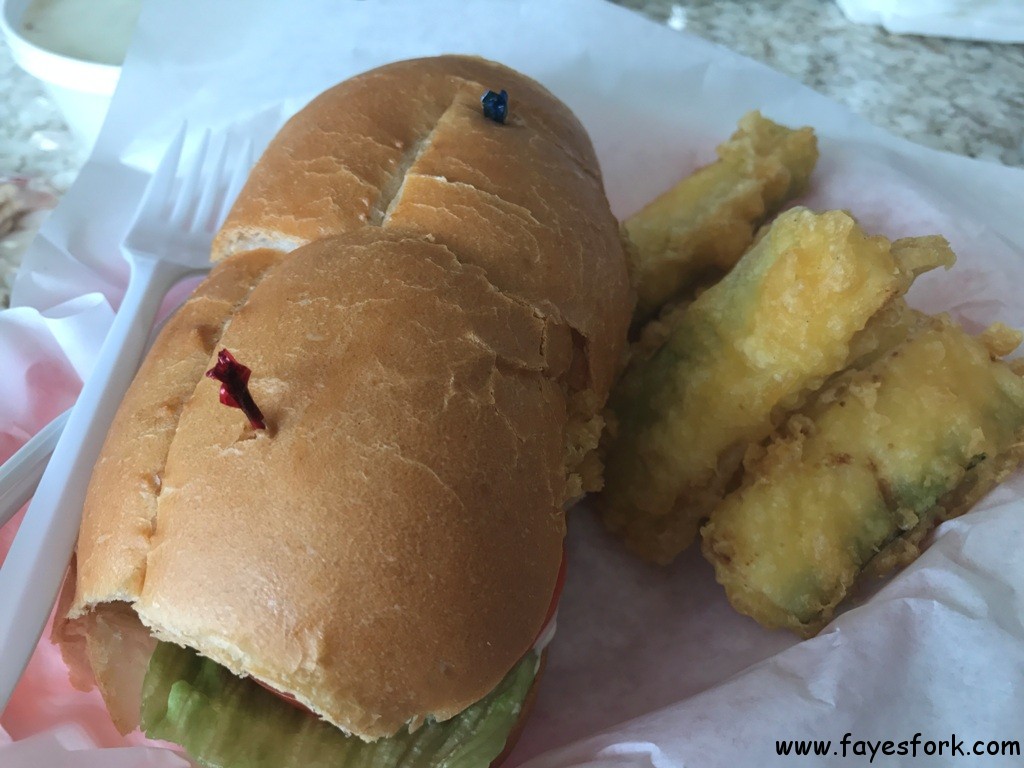 I opted for the fish sandwich lunch special and a zucchini side.
The fried fish is served in a roll with tartar sauce, tomatoes, and lettuce. I loved how I could squeeze my own bottle of cold fresh tartar sauce onto my sandwich.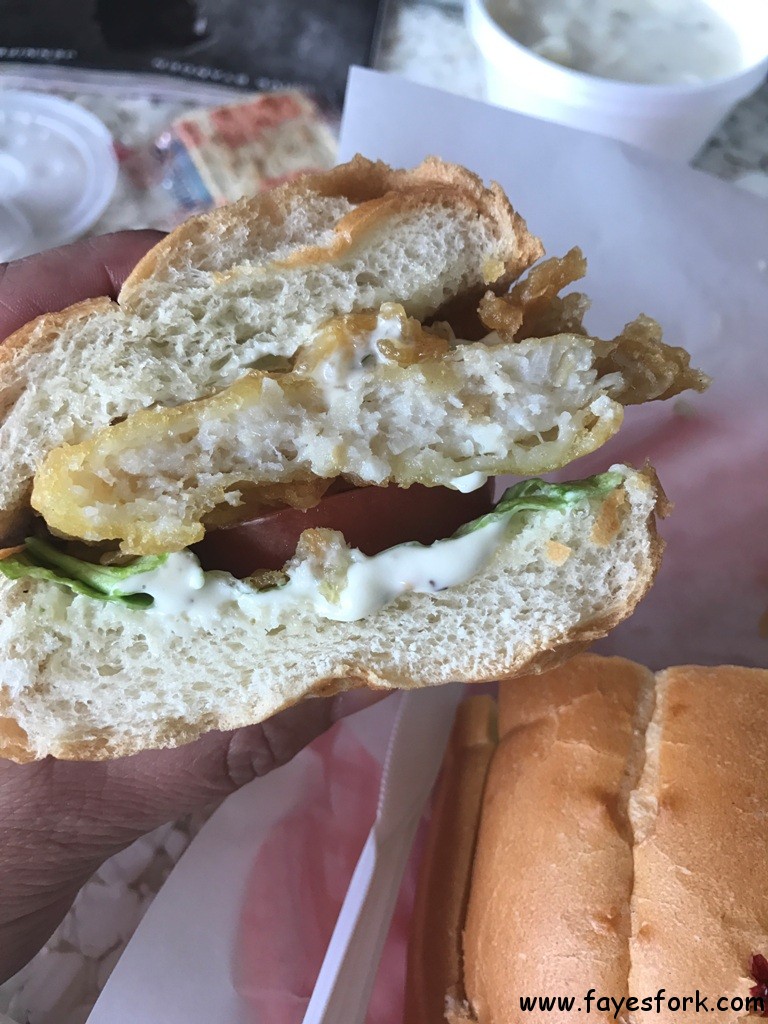 The sandwich was alright. The bread tasted average. The fish (was it cod or perhaps haddock) was fried nicely and had a clean taste to it. Sometimes you can taste the 'old' oil that wasn't changed enough. The version here has a nice tempura coating. Next time I'll just order the lunch special 1 fish fillet meal for $6.49.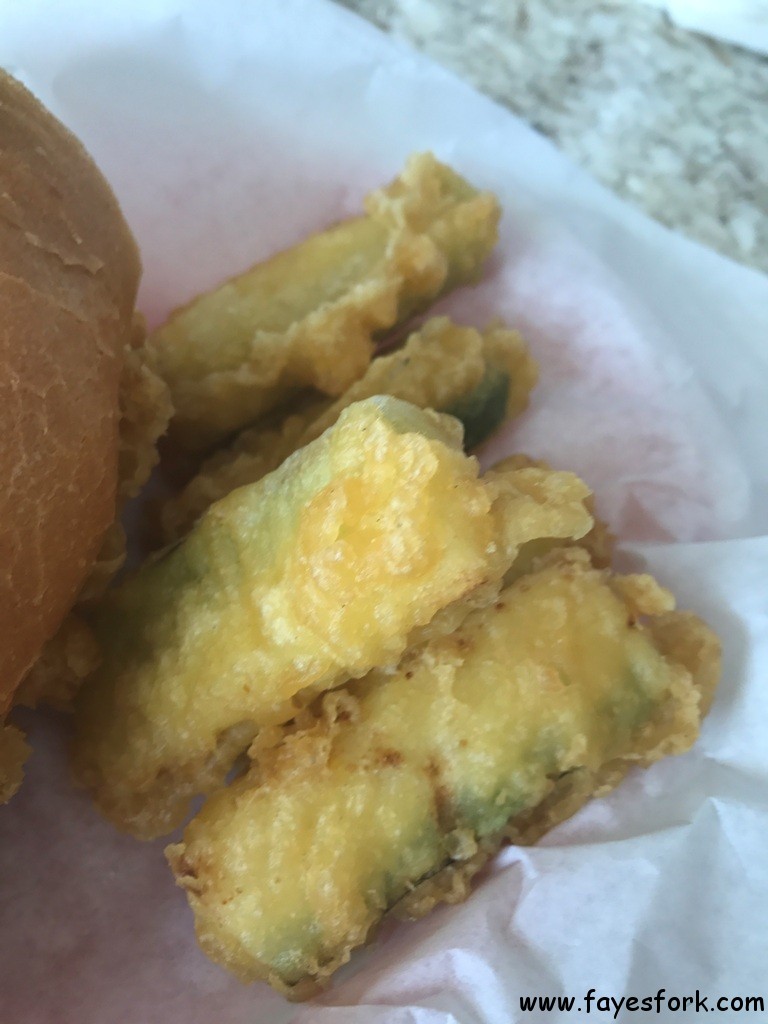 I thought it was fantastic you could choose from any of their regular sides (french fries, onion rings, or zucchini) with their lunch specials.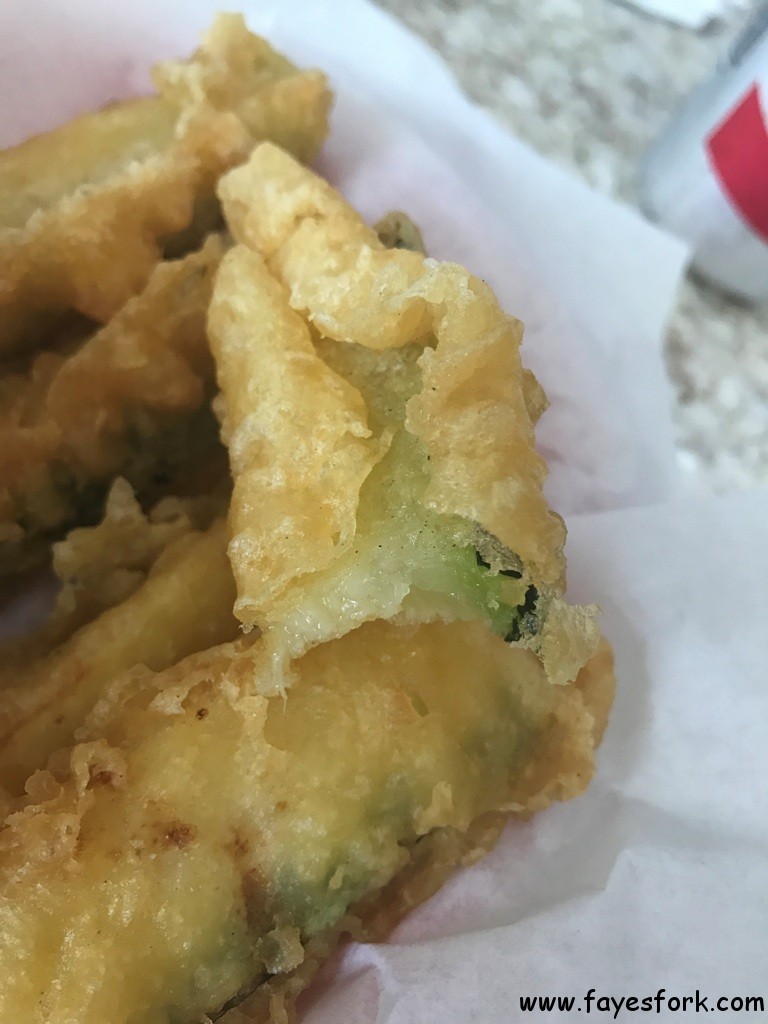 There's about five medium sized wedges. They use the same batter as they did for the fried fish. The zucchini tasted freshly picked (well, at least freshly picked from the market). The vegetable was firm on the outside but wonderfully soft inside. The batter again was light and I appreciated the bottle of cold ranch dressing that I used at leisure with the fried zucchini.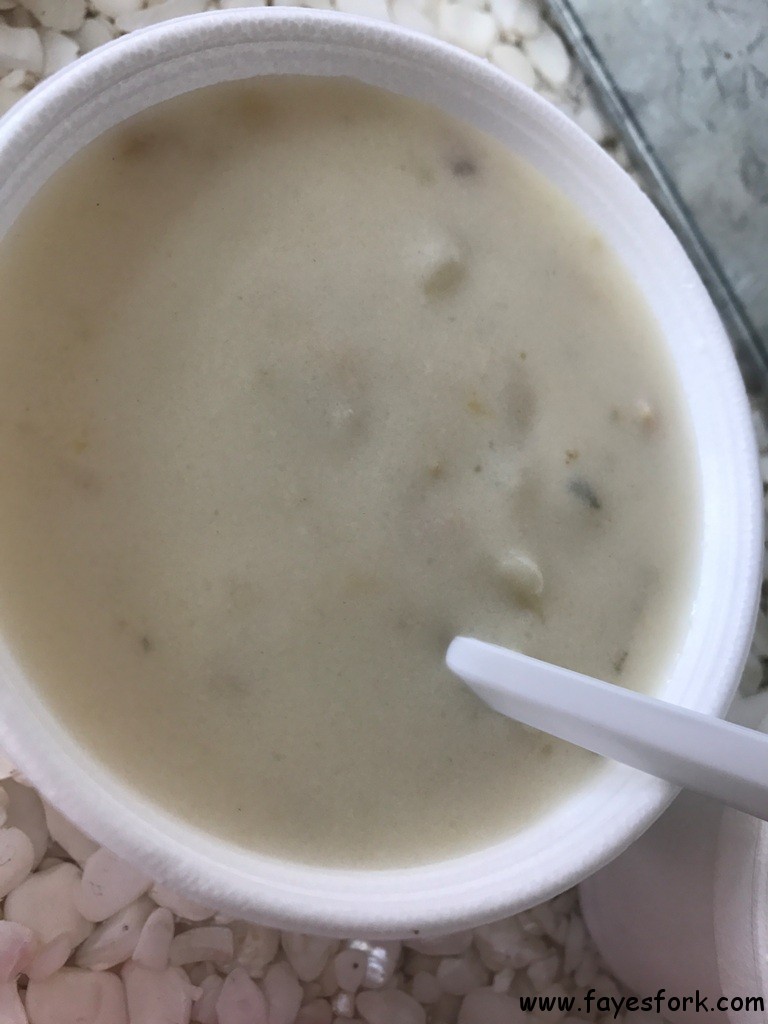 I wanted to try a regular sized clam chowder here at Mr Fish & Chips. Unfortunately, the chowder wasn't as creamy. I thought I could taste coconut milk in this chowder. The soup could have been served warmer and there wasn't much clam.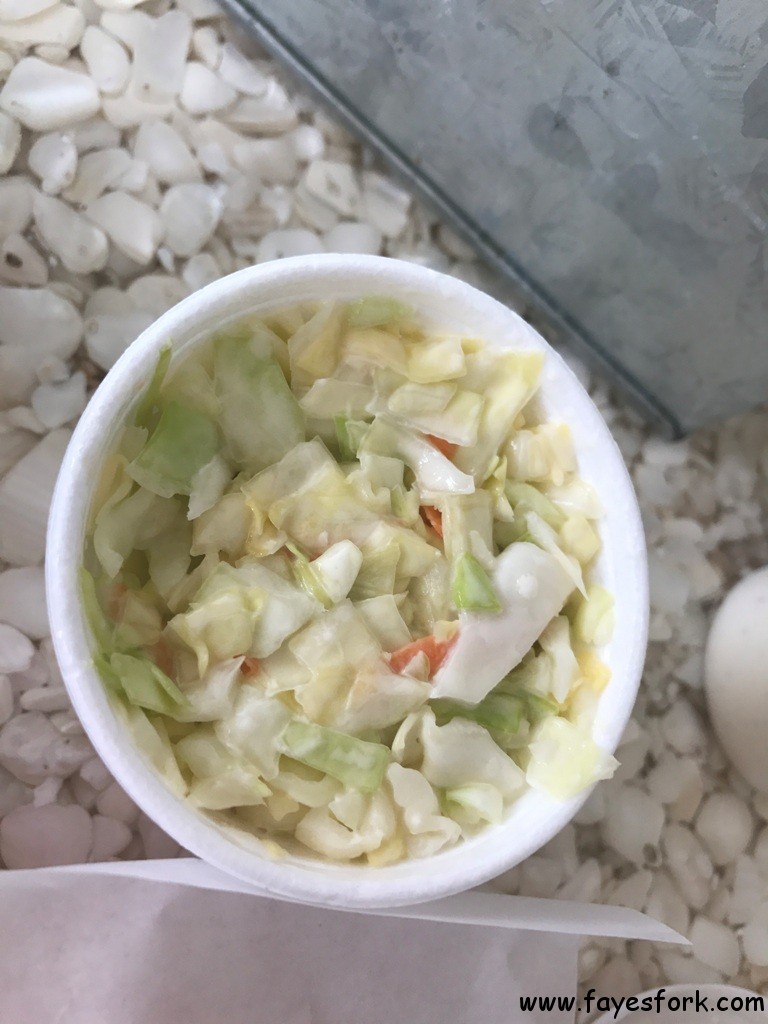 The lunch special also comes with a side of coleslaw. The cabbage tasted overdressed and bland. I'll order the side salad next time with a lunch special.
The restaurant was full by lunch time. People seemed to understand there's a wait for freshly fried food. I would definitely return to try out more fried items here at Mr Fish & Chips (they also have oysters and scallops!).
MR FISH & CHIPS
5647 Balboa Ave
San Diego, CA 92111
(858) 279-3474