Yelp San Diego hosted an event two weeks ago at the Cinepolis in Vista. The revamped theater now has 4DX which is a new movie watching experience. Imagine seats that move, spray mist, tilt up/down. It was intense watching Guardians of the Galaxy in 4DX. Cdj and I decided to take the coast up to Vista beforehand as traffic was going to be brutal. We were passing by Cardiff Seaside Market so he asked if I wanted to stop by and take a look. He doesn't find it strange asking as he knows I love touring super markets. That's not weird at all right.
I was surprised how large the market was. I thought it would be a tiny hole in the wall. But no.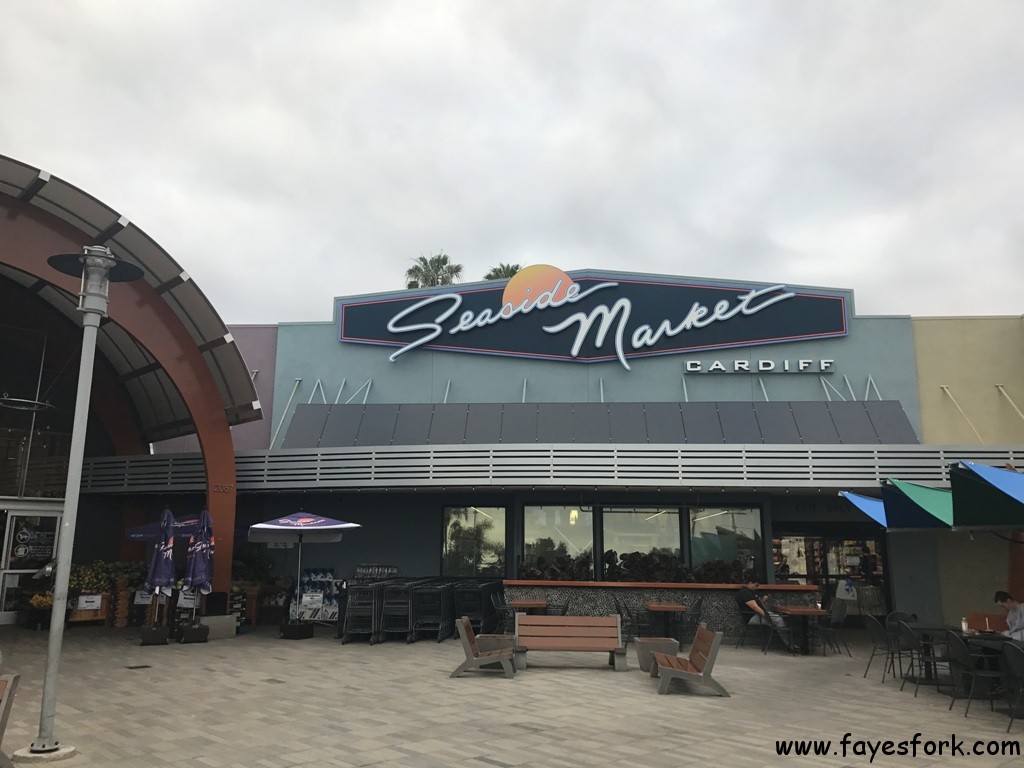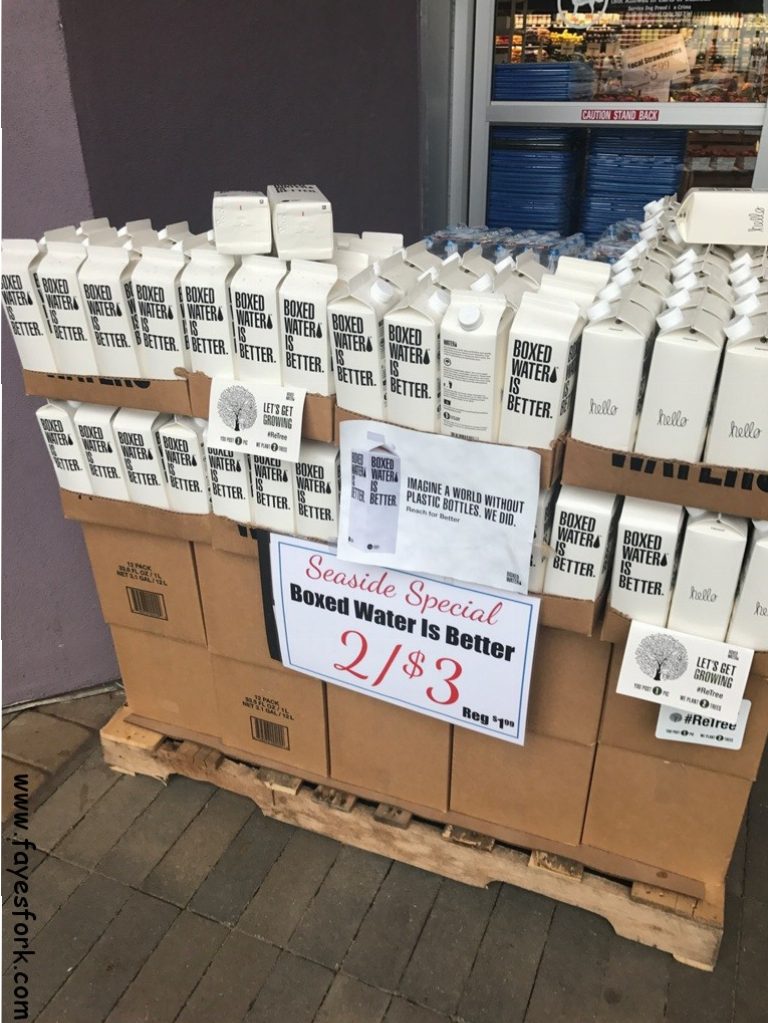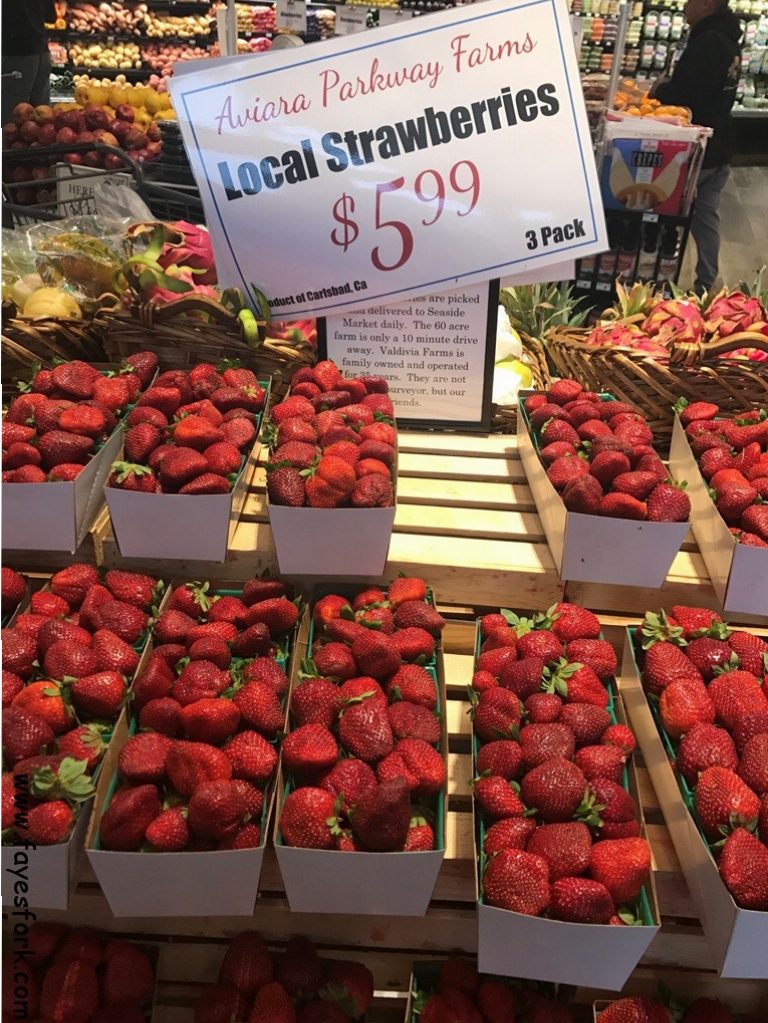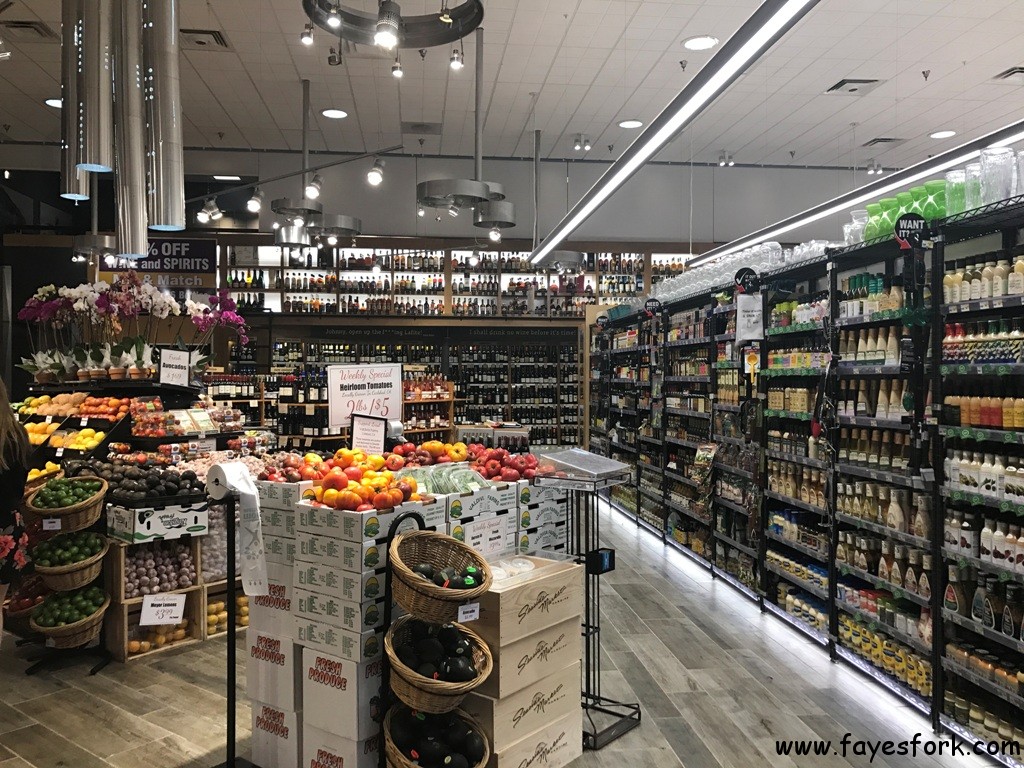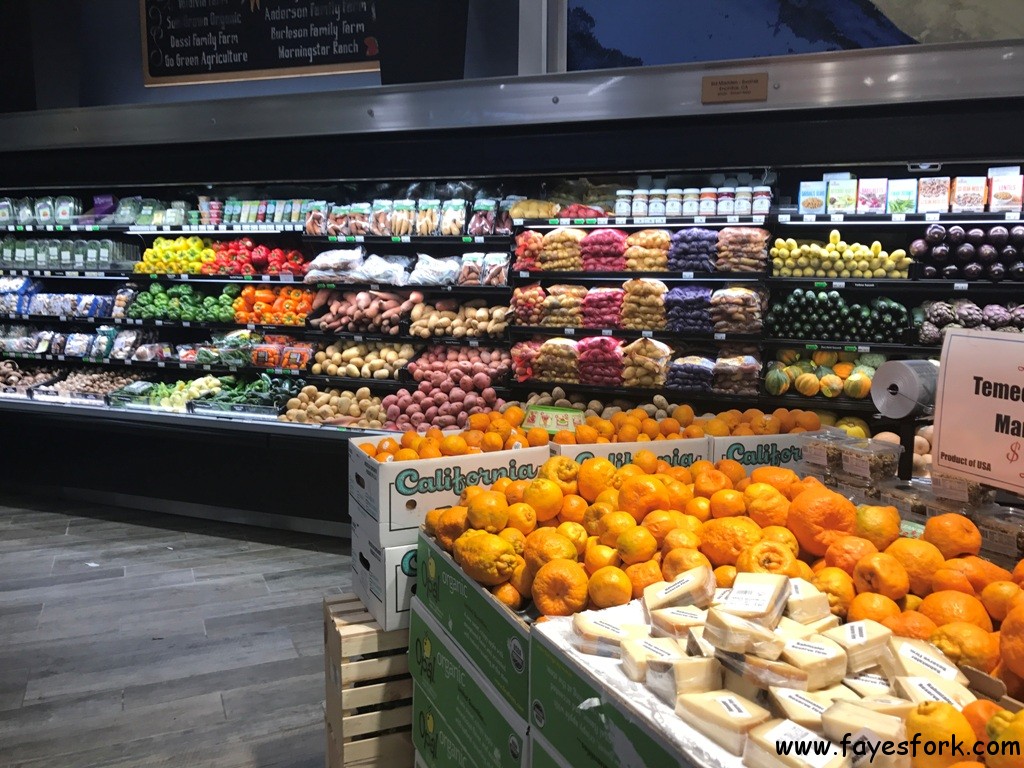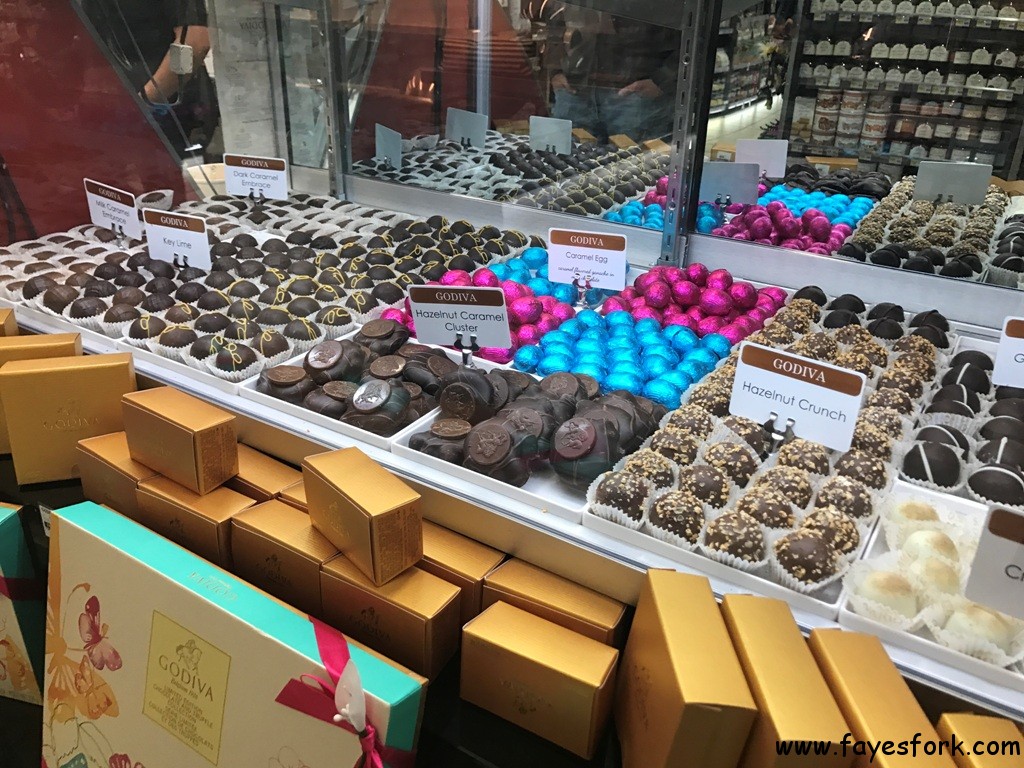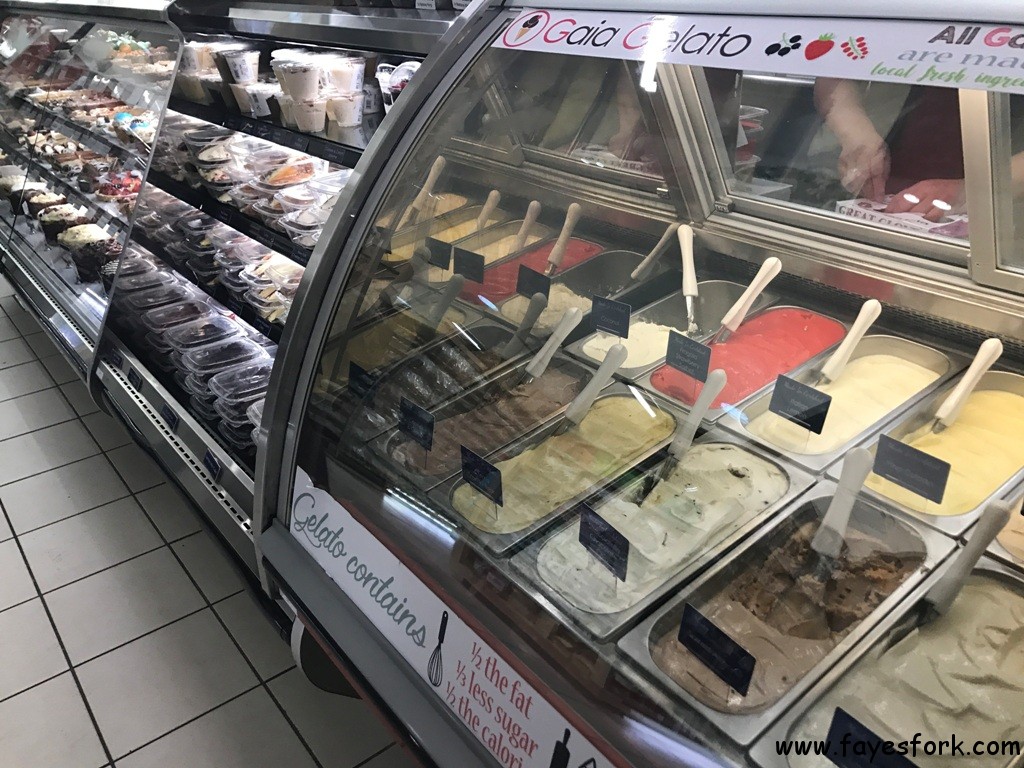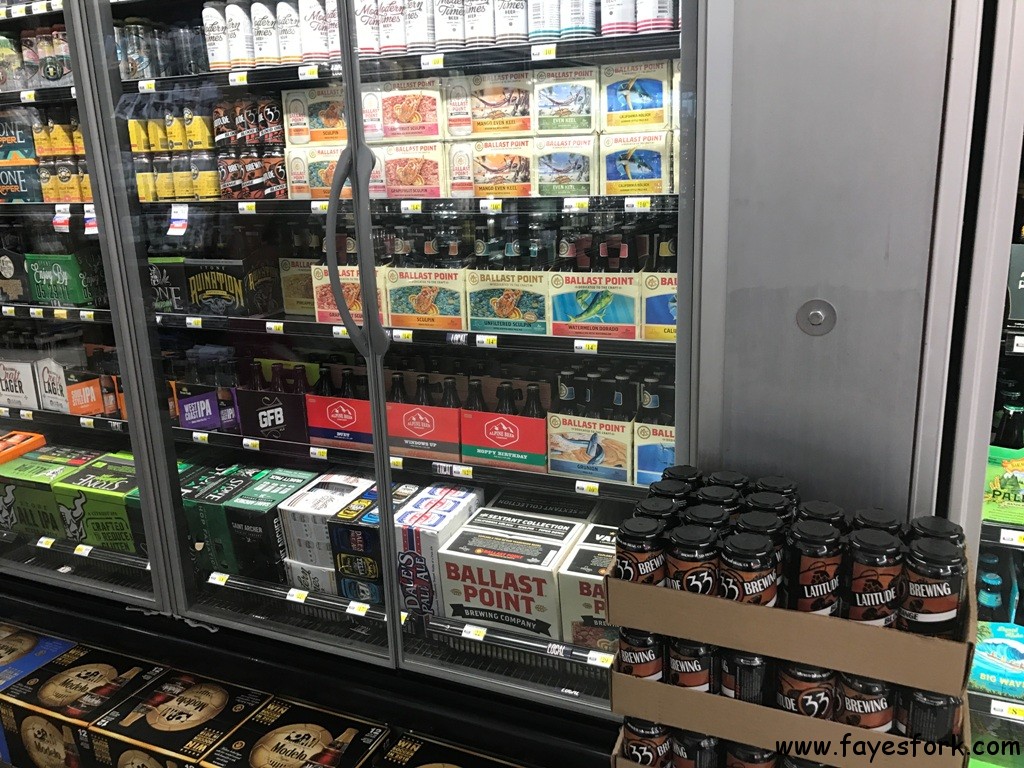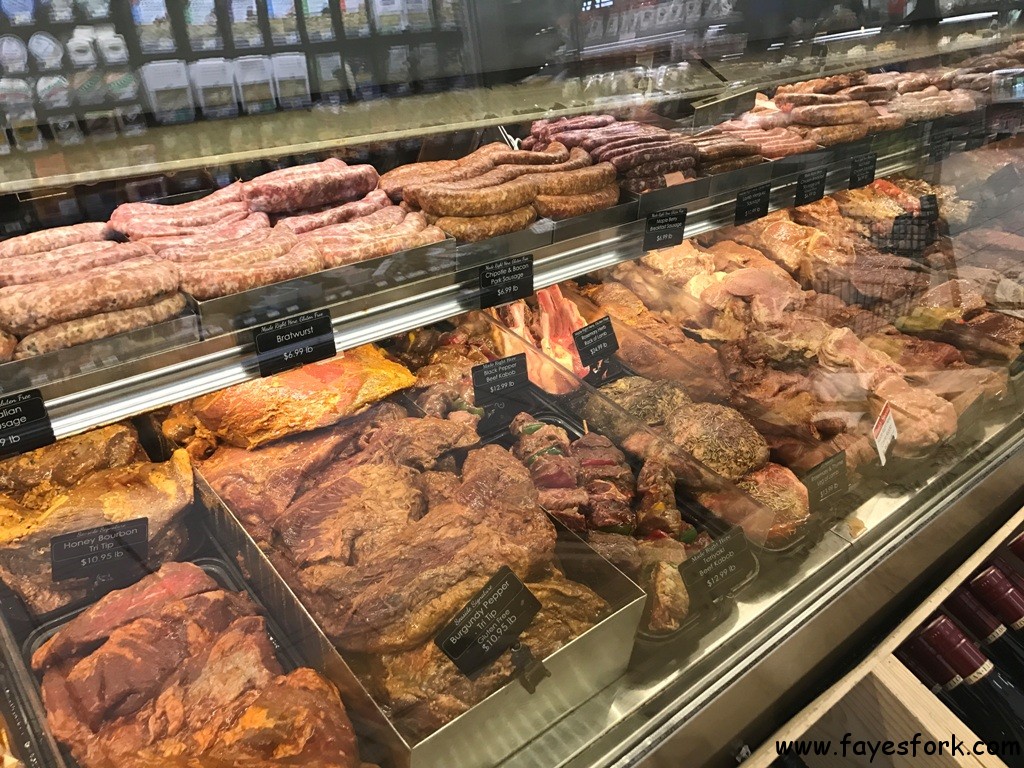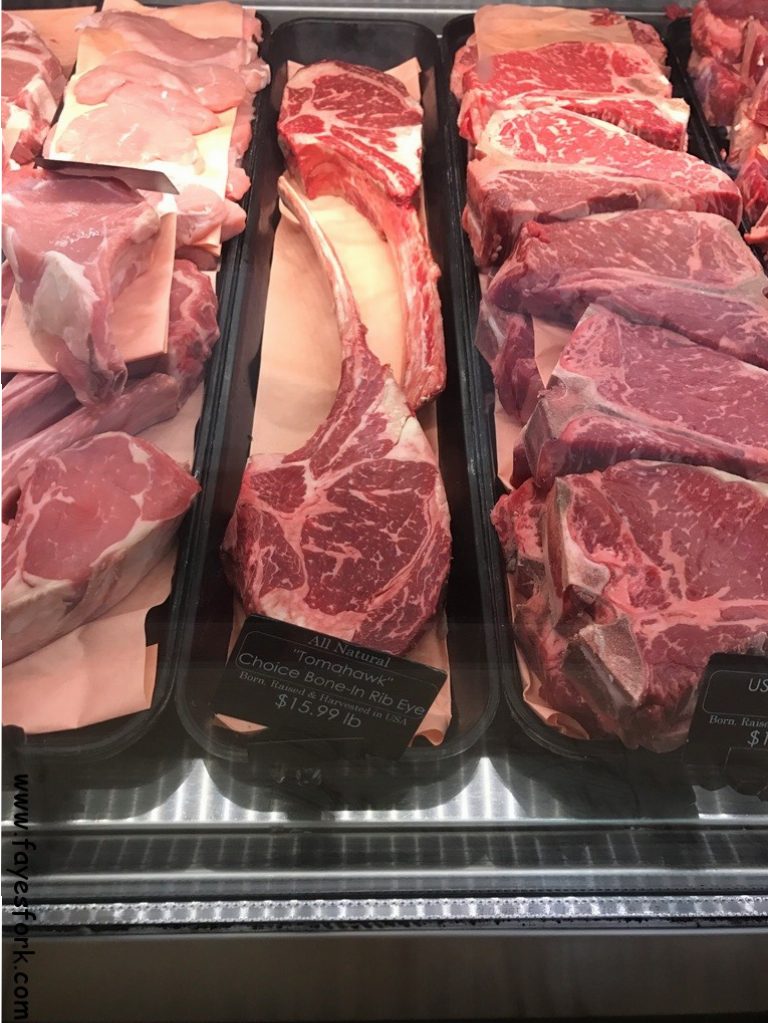 I'm always giddy when I see Tomahawk steaks. I imagined a fancy guy coming here buying this Tomahawk steak, some of those beautiful local ripe strawberries, and a bottle of chilled champagne for a romantic date. The Tomahawk steak here at Cardiff Seaside Market looks decently priced. Reminds me of the version we tried at Red O recently in La Jolla.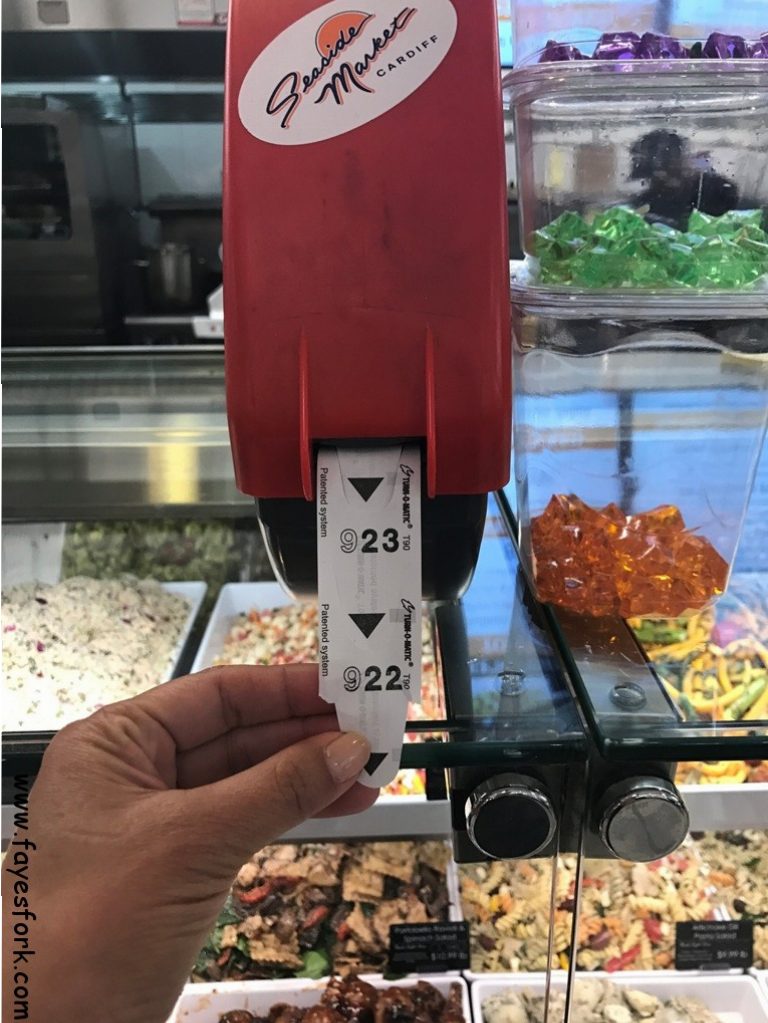 You have to take a ticket to wait for someone to help you at the deli section.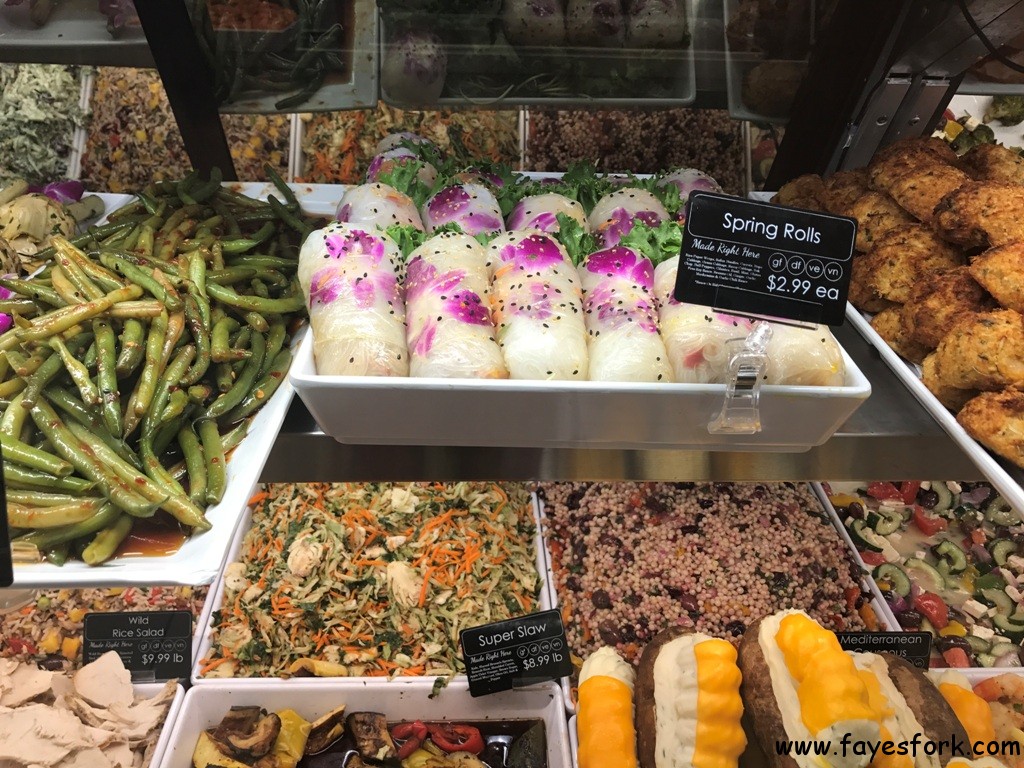 My eyes widened when I saw those beautiful spring rolls. Are those purple orchids wrapped inside those rolls? How pretty is that.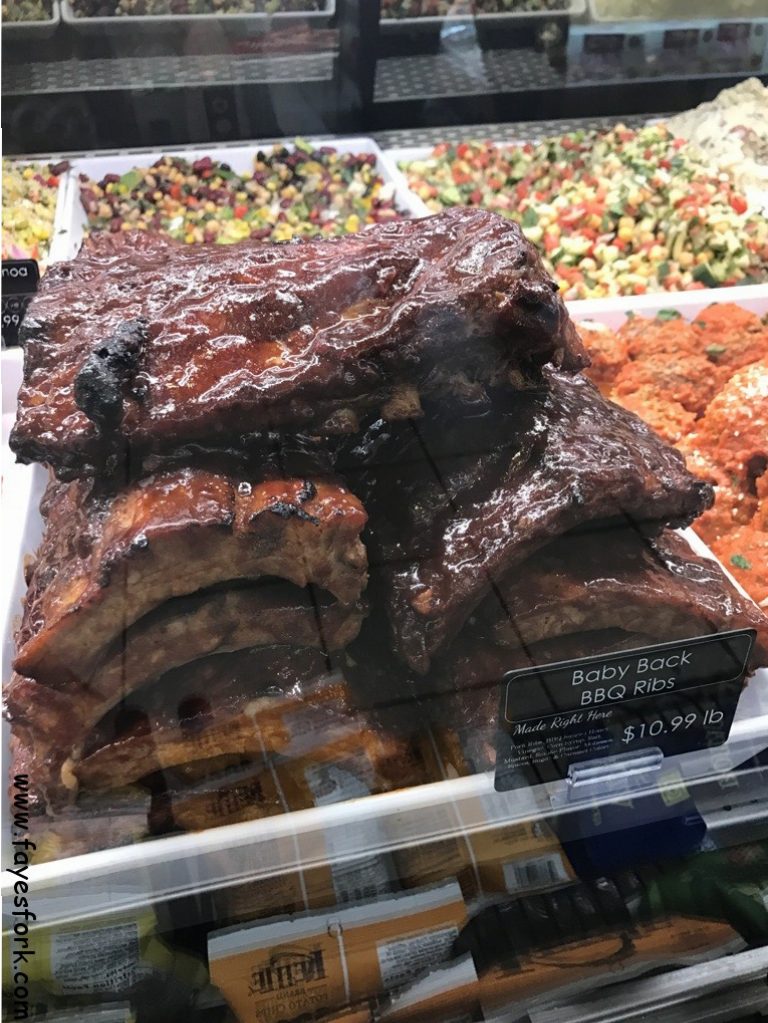 You place your order when your number is called. They will call your name when your order is ready. They made the sandwiches to order which we appreciated. You then take your order to the front and pay at the cashier. Utensils are located next to the deli section.
We opted to sit outside and quickly eat before we headed to Vista for the movie.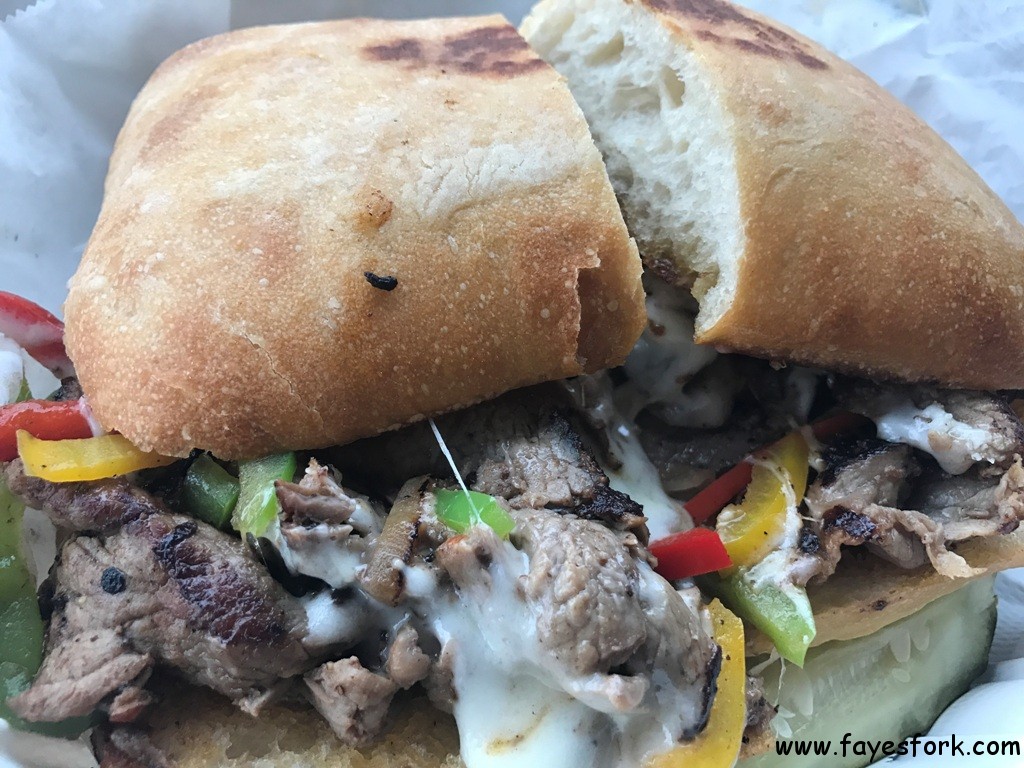 This sandwich has their famous grilled burgundy tri tip, american and provolone cheese, grilled peppers, onions on a ciabatta roll.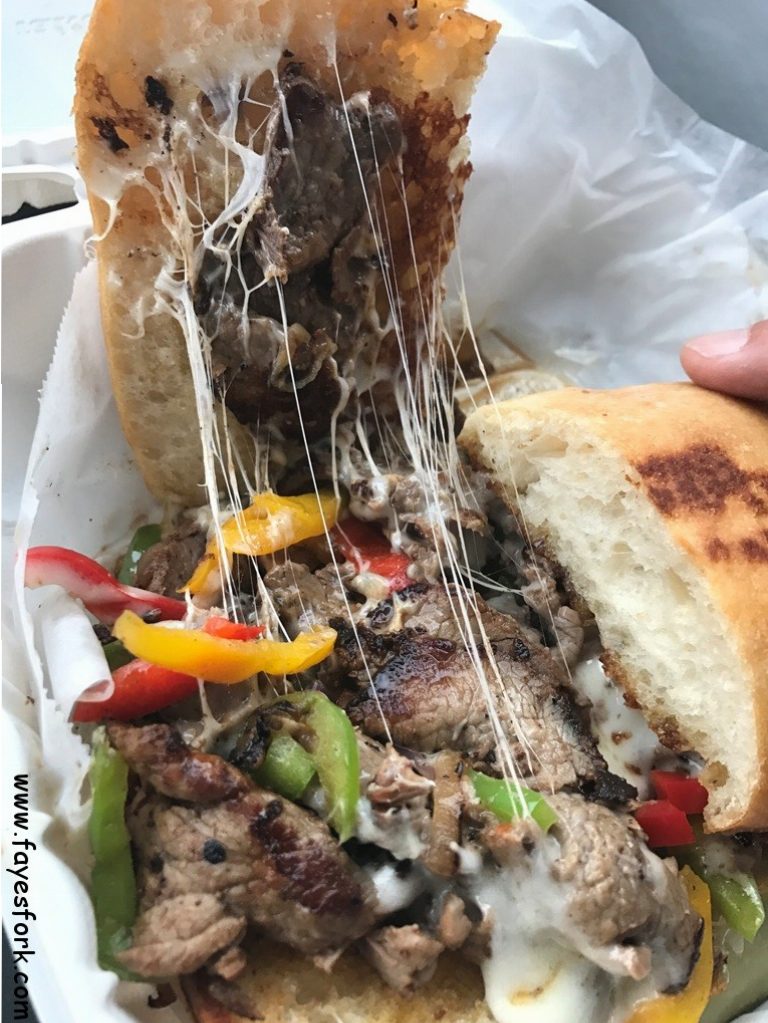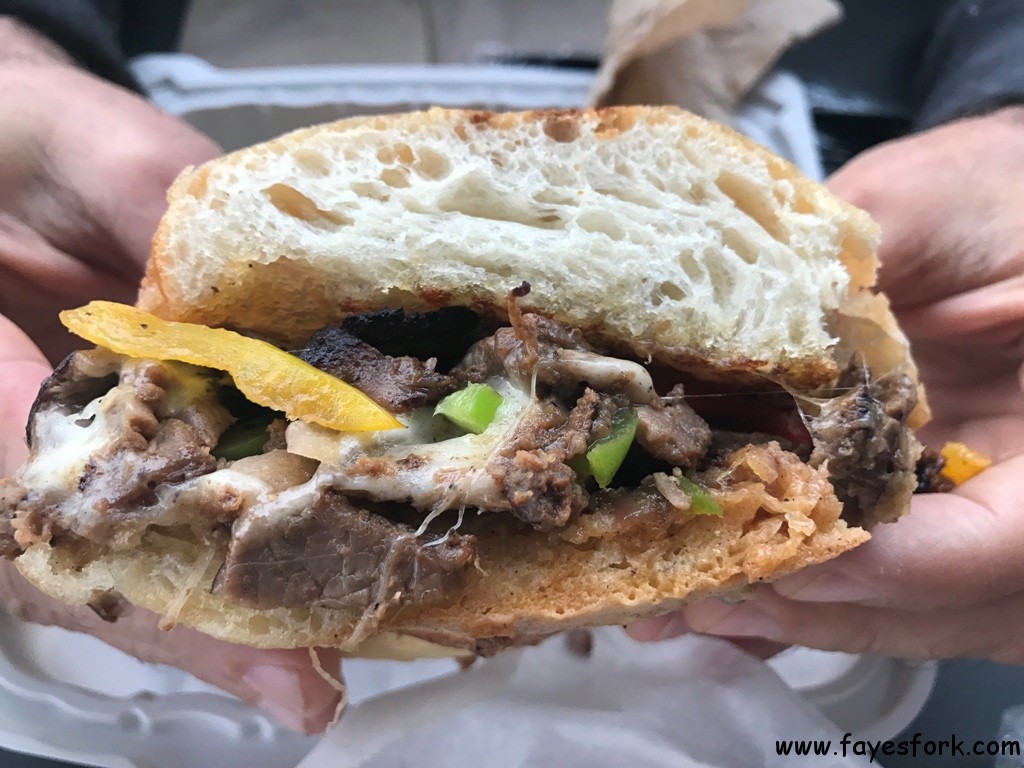 I wasn't very hungry so I only had a few bites. I thought the tri tip tasted dry. Cdj seemed to enjoy the sandwich. As a side note, we both had 'stomach issues' around 2a. We were sure it was from this sandwich so not sure if it was something with the beef or another ingredient.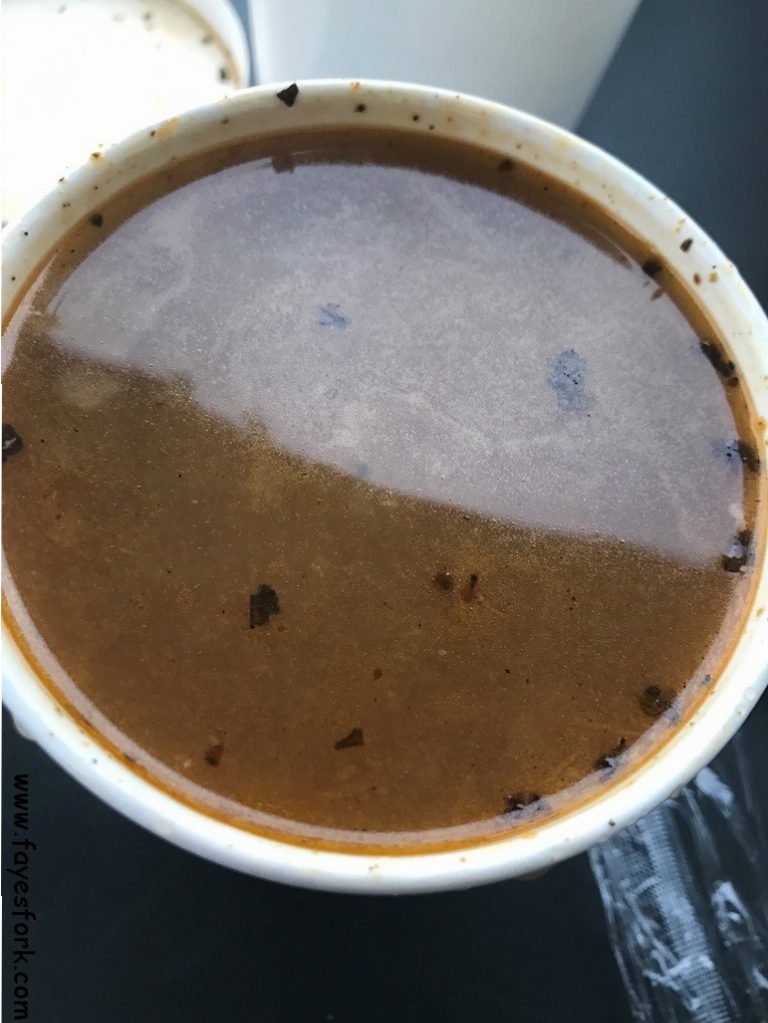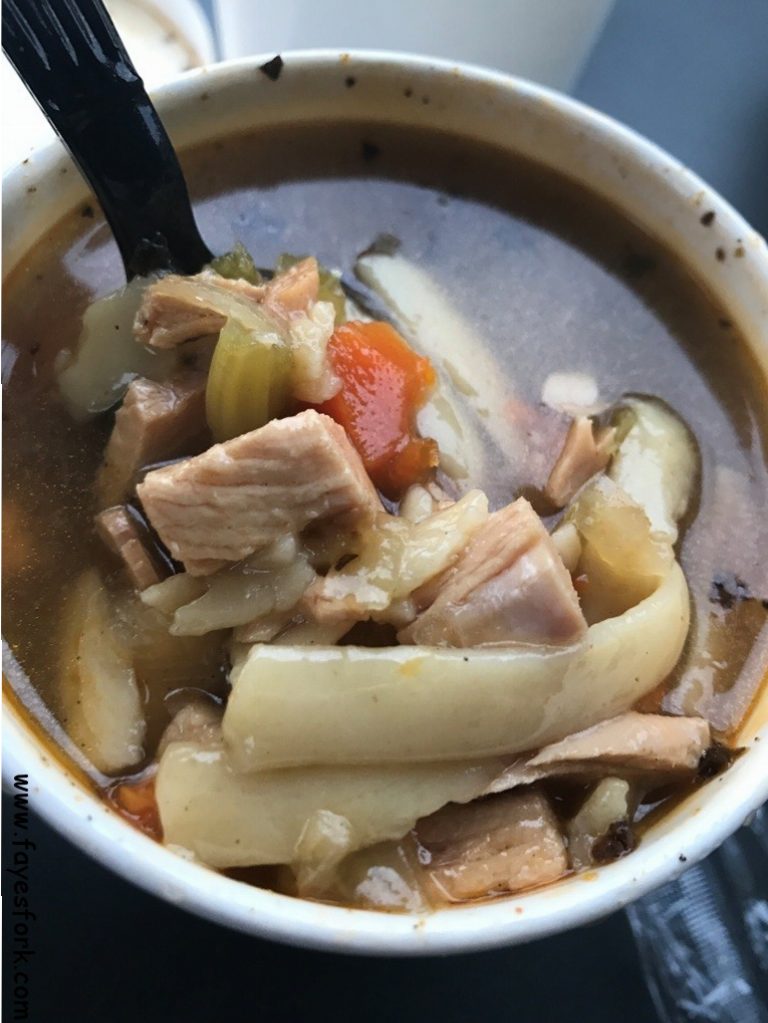 The broth was clean and tasted nicely of good quality chicken. It's a ladle your own soup bar so you can determine the amount of broth to chicken/noodles/vegetables your heart desires.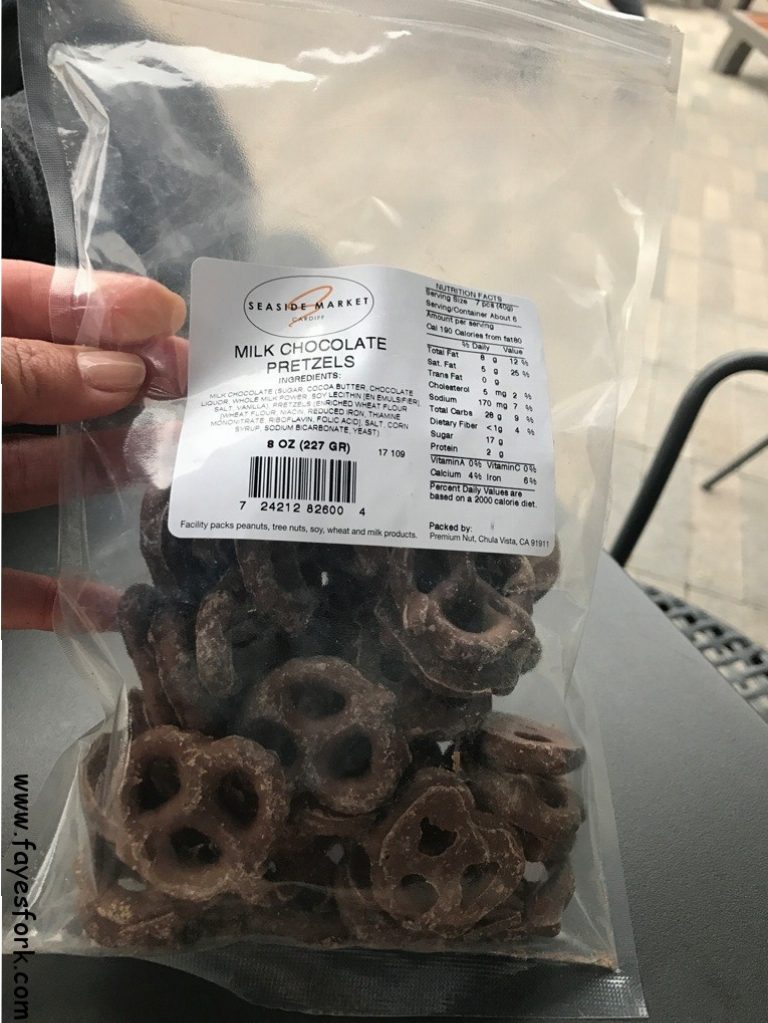 Of course he had to buy a bag of sweets (and for me to sneak in my purse later on for the movie).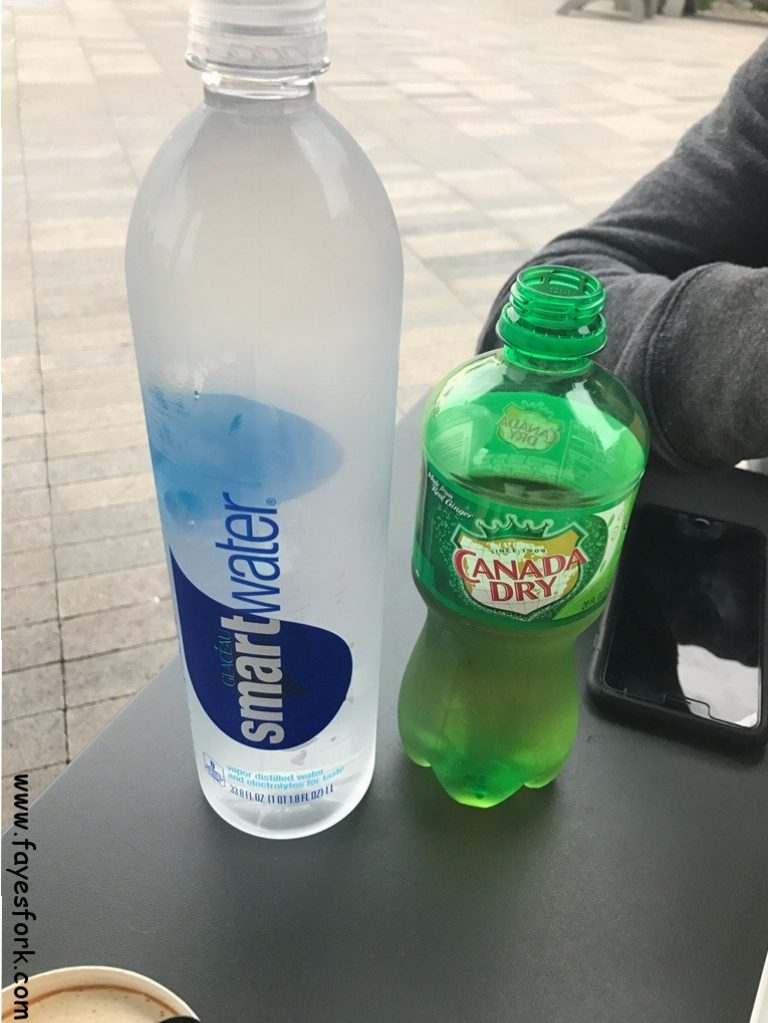 It was nice to finally visit Cardiff Seaside Market. It's a fun market that I'd visit if I was in the area again. I'd be careful about ordering another sandwich though.
CARDIFF SEASIDE MARKET
2087 San Elijo Ave
Cardiff, CA 92007
(760) 753-5445