I revamped the blog recently. On my own. The story of my life. I tried to hire a WordPress expert but that didn't get me anywhere. So I had to do it the hard safe way and figure stuff out. That's what you do when things unknowingly fall apart. A friend had a surprise for me recently. He called to ask if I would be interested in attending a Billy Joel Concert at Dodger Stadium and have a fancy dinner beforehand with his group of friends in LA. He said the previous chef of The Laundry opened up two restaurants in Los Angeles. One is called Officine Brera located in downtown Los Angeles.
I drove up Saturday afternoon to meet him at his place. The traffic, that Mother's Day weekend, was unreal. It took me 2.5 hours to drive to him when it normally would have been an hour and fifteen minutes.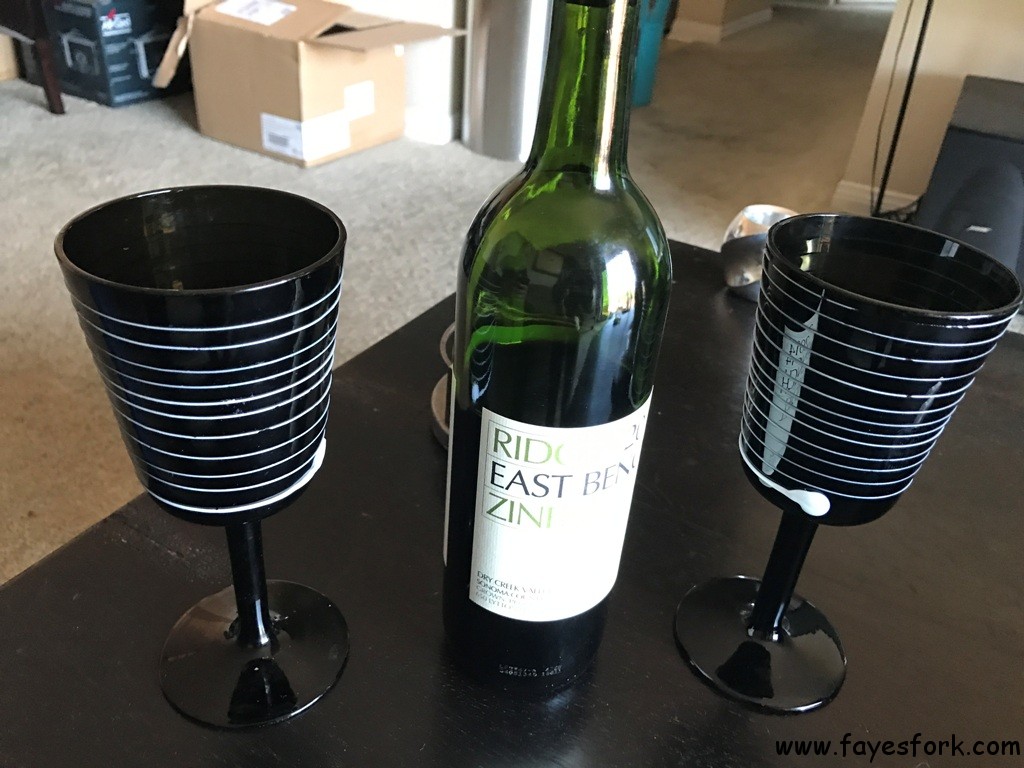 He had a nice bottle of red wine when I arrived so we had some time to catch up before we left to meet up with his everyone.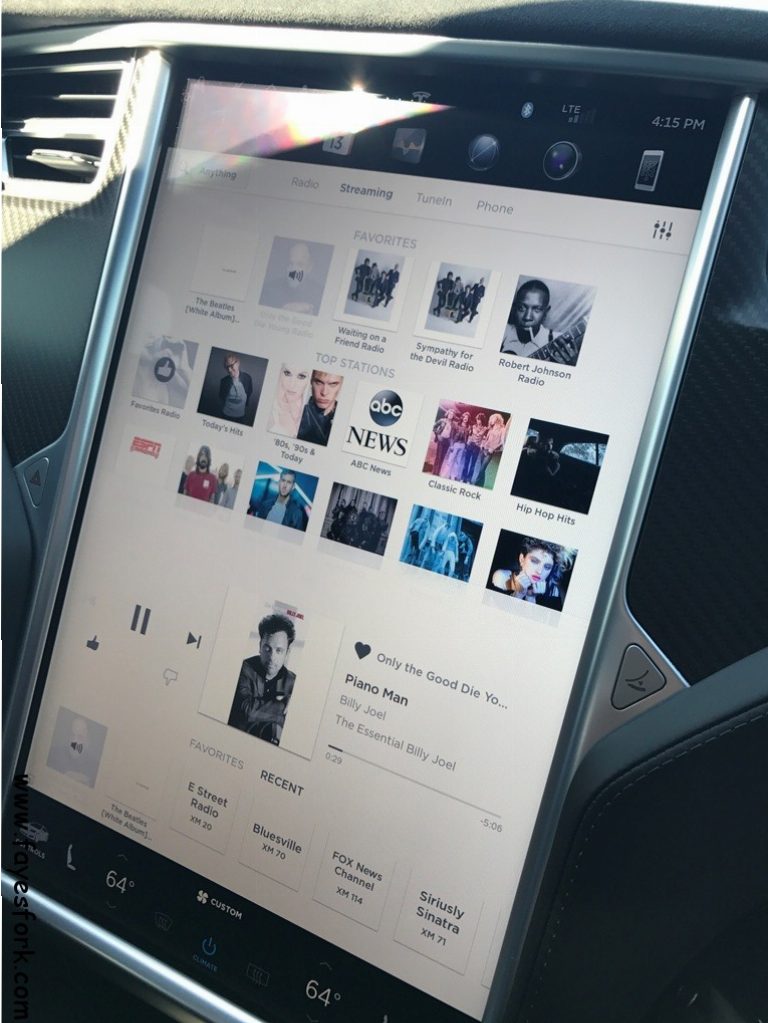 He programmed Billy Joel albums in his car to help me get familiar with songs that would play later that night at the concert.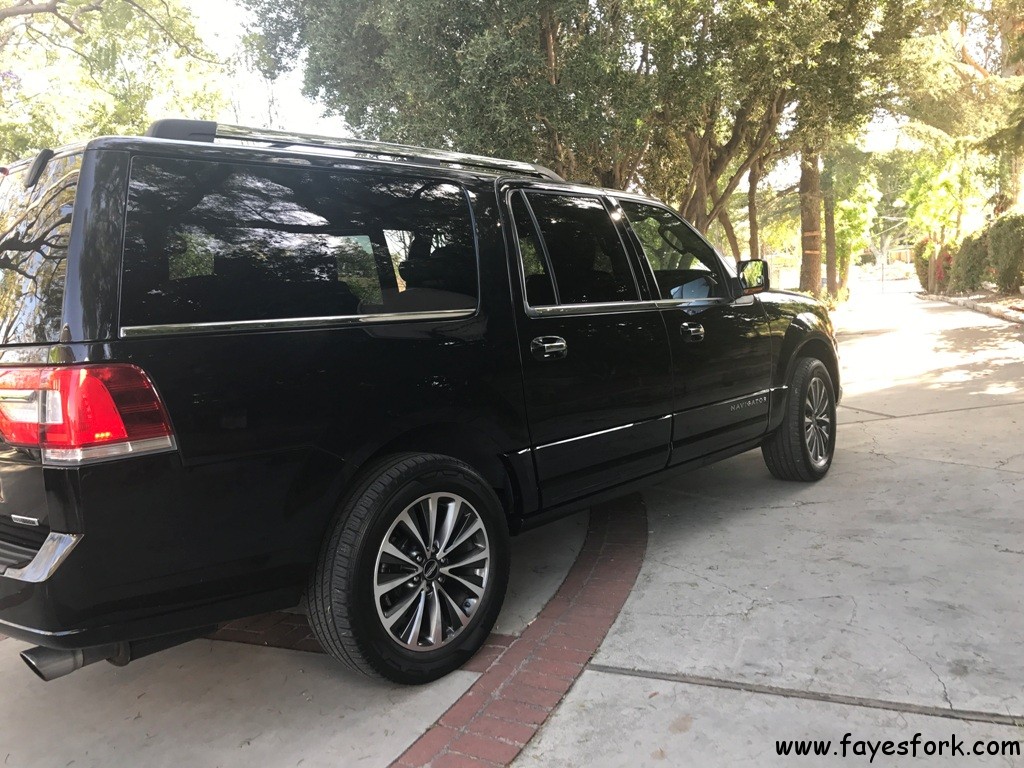 They hired a driver and car to take the group to dinner and the concert. It felt like prom but for adults.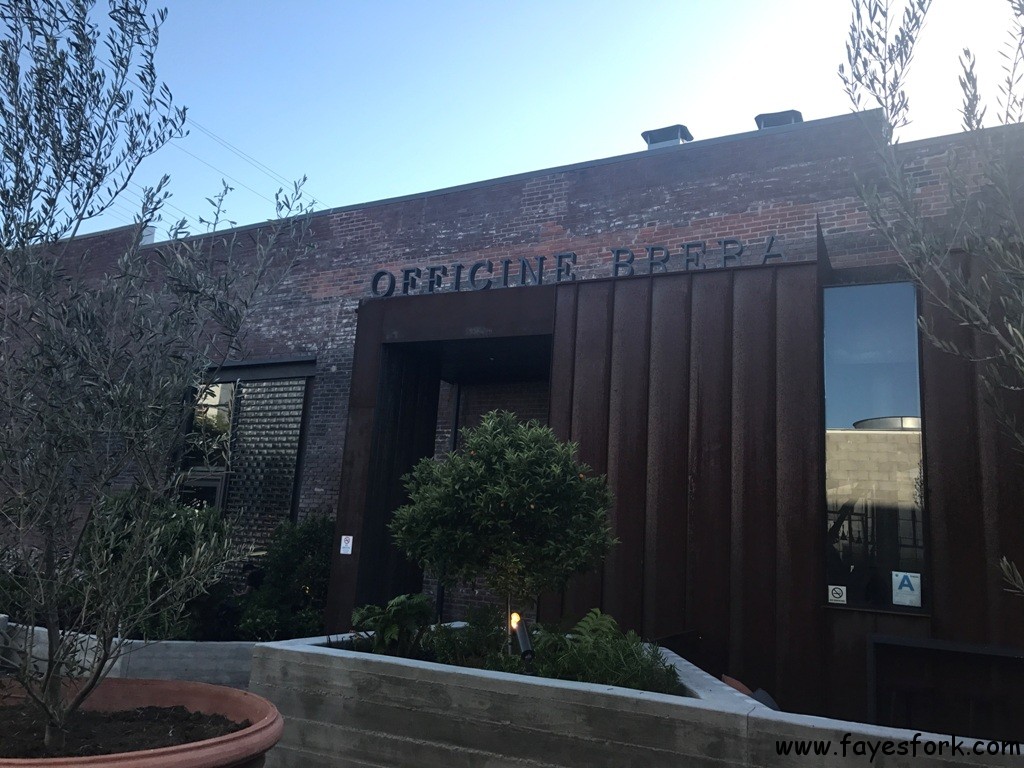 Officine Brera is located in the industrial, almost run down, section of downtown. Friends told me restaurants are opening here as it's cheaper and they're able to renovate industrial warehouses into chic and modern restaurants.
Another set of friends were waiting for us when we arrived.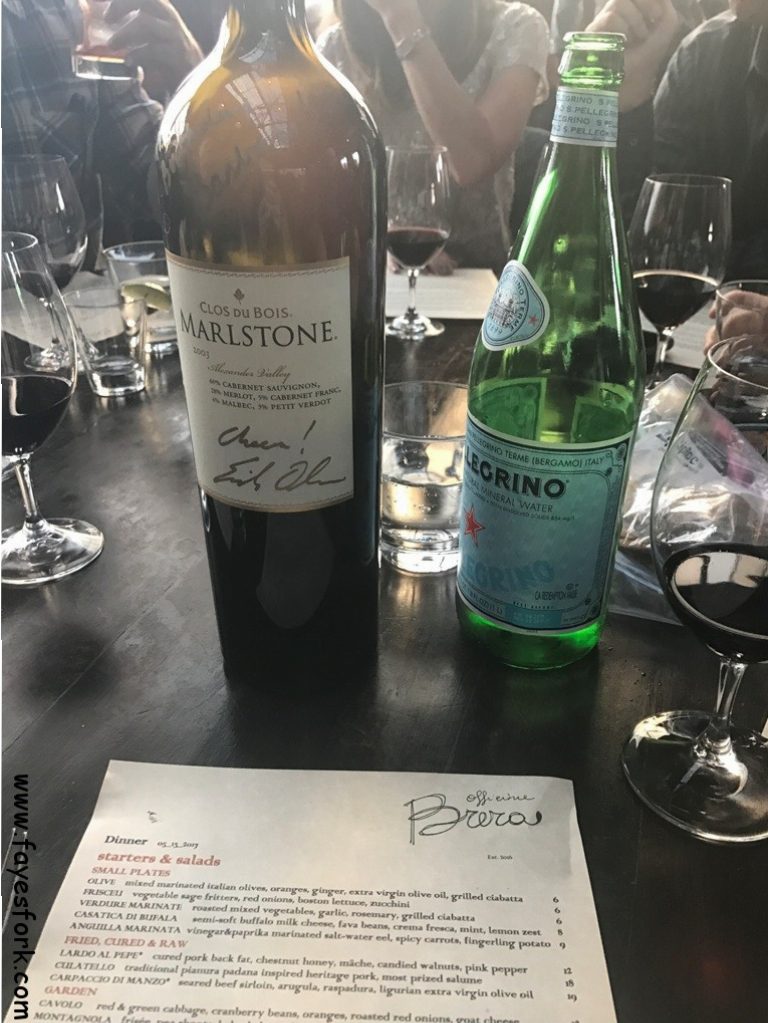 Funny story here. Before we arrived, I heard friend talking about wine with someone on phone. He said 'oh yeah, you're bringing the Magnum? Great. See you soon.' Any my first thoughts were 'what? she's bringing protection?'. Turns out the magnum is the bottle size of wine (as you see above). It's 1.5L.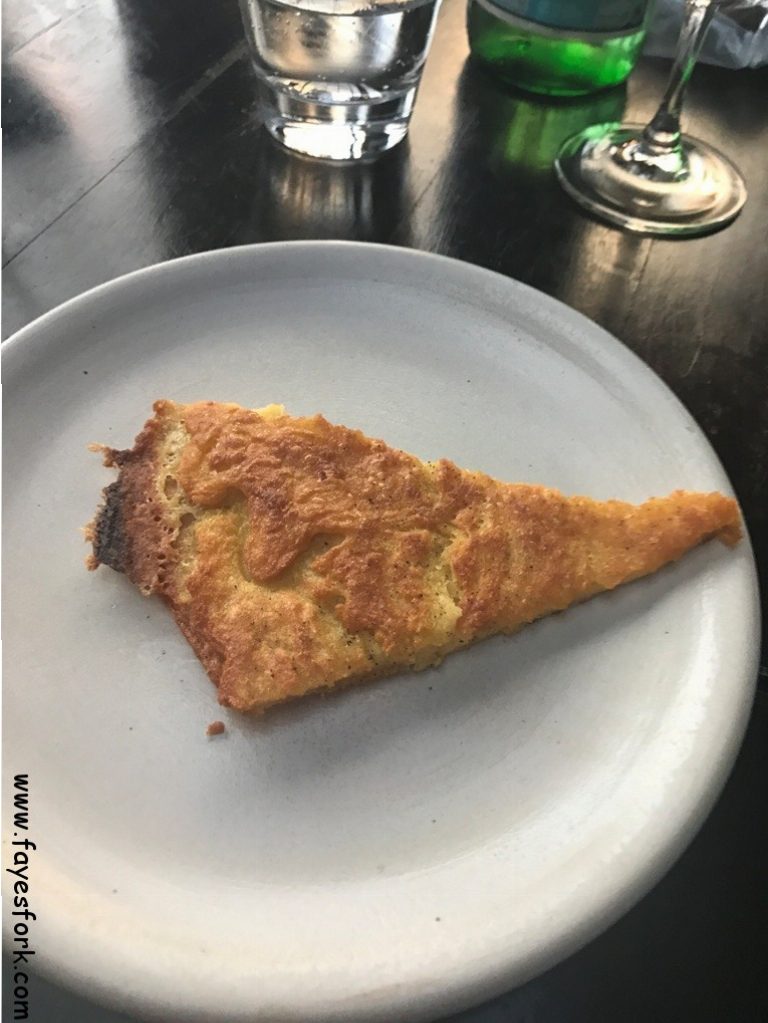 The kitchen sent out a chickpea pie. I believe it's just chickpeas, olive oil, and water.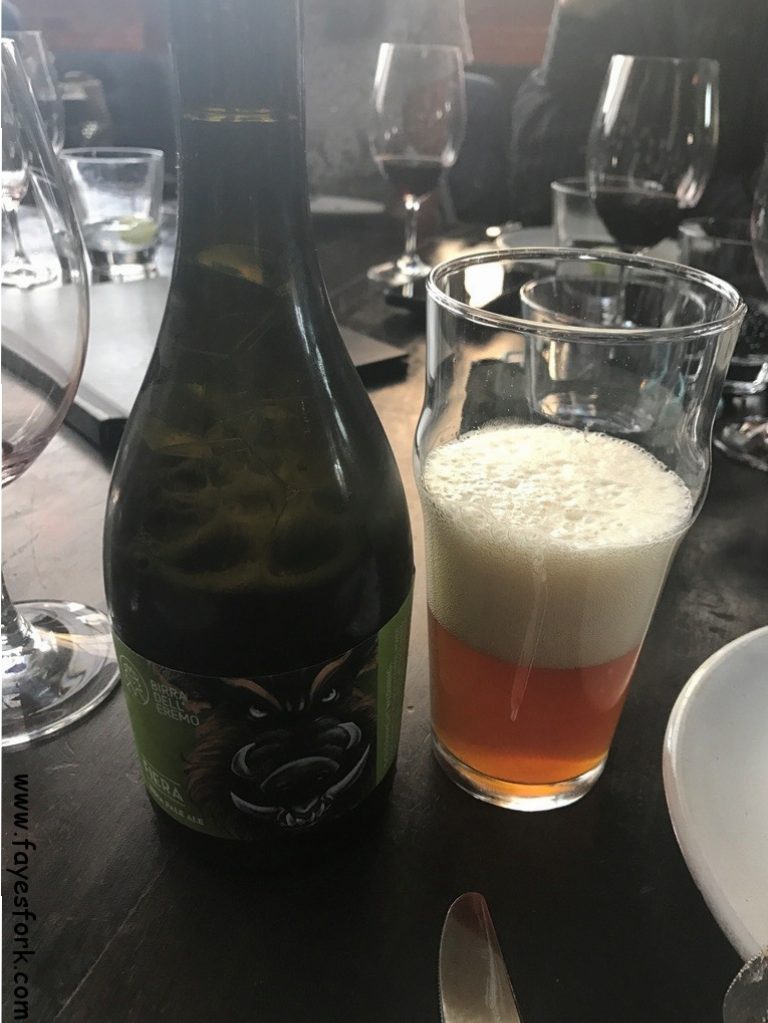 One friend ordered this Italian IPA to try. Look at the seriously funny boar (what is that animal in the Lion King, I'm completing forgetting) on the bottle. The IPA was alright – a bit light for an IPA. I was shocked this cost $15.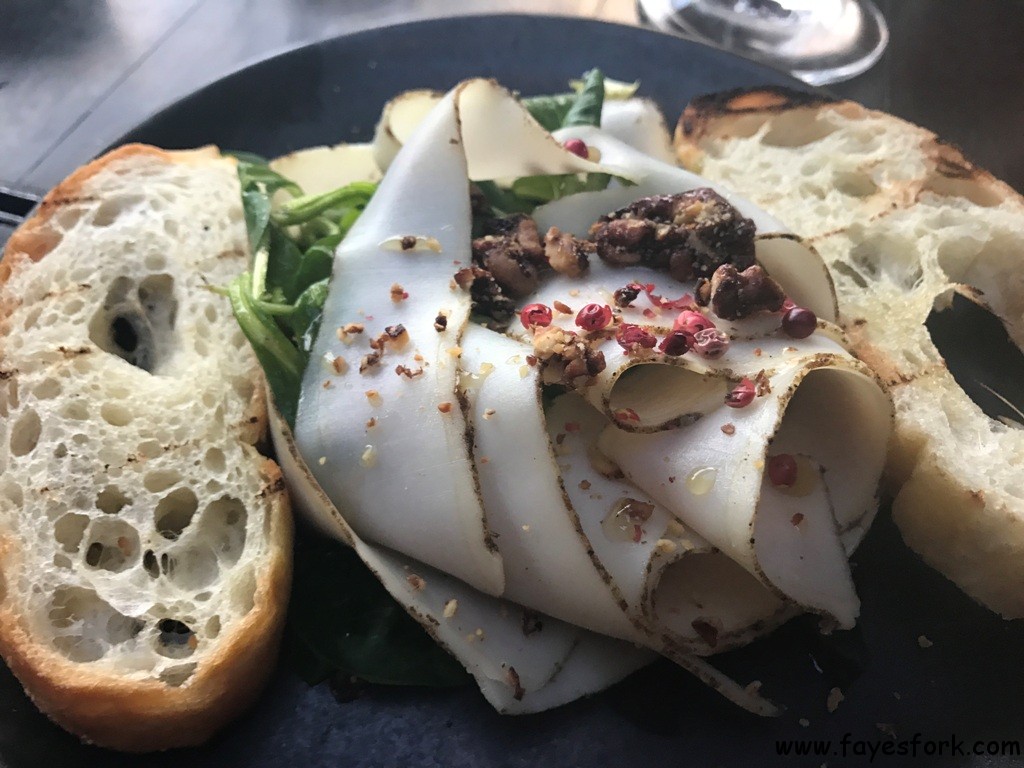 Friend was beyond thoughtful that evening. He had me order whatever I wanted and didn't mind the quick pictures I'd snap. This lardo appetizer was delicious. The cured pork back was literally just FAT and it was divine. There was a faint smokiness and almost butteriness of the fat. You know how a pat of butter will melt and sizzle in a hot skillet – that's what the lardo felt when tasting it in your mouth (without the sizzle). The pink pepper corns and mache brought a wonderful earthiness to this dish. The mache had a simple sweet dressing to it – it was a nice contrast to the fattiness of the lardo.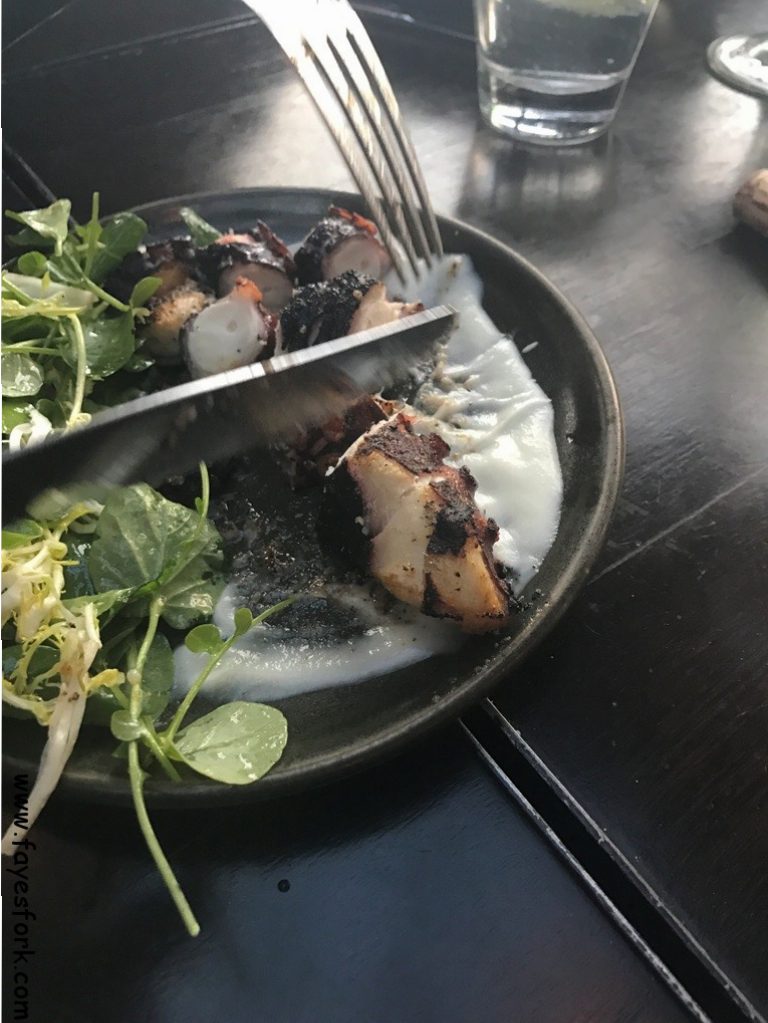 Ok yeah I didn't get a picture of his appetizer before he dug in. The octopus was meaty and well charred.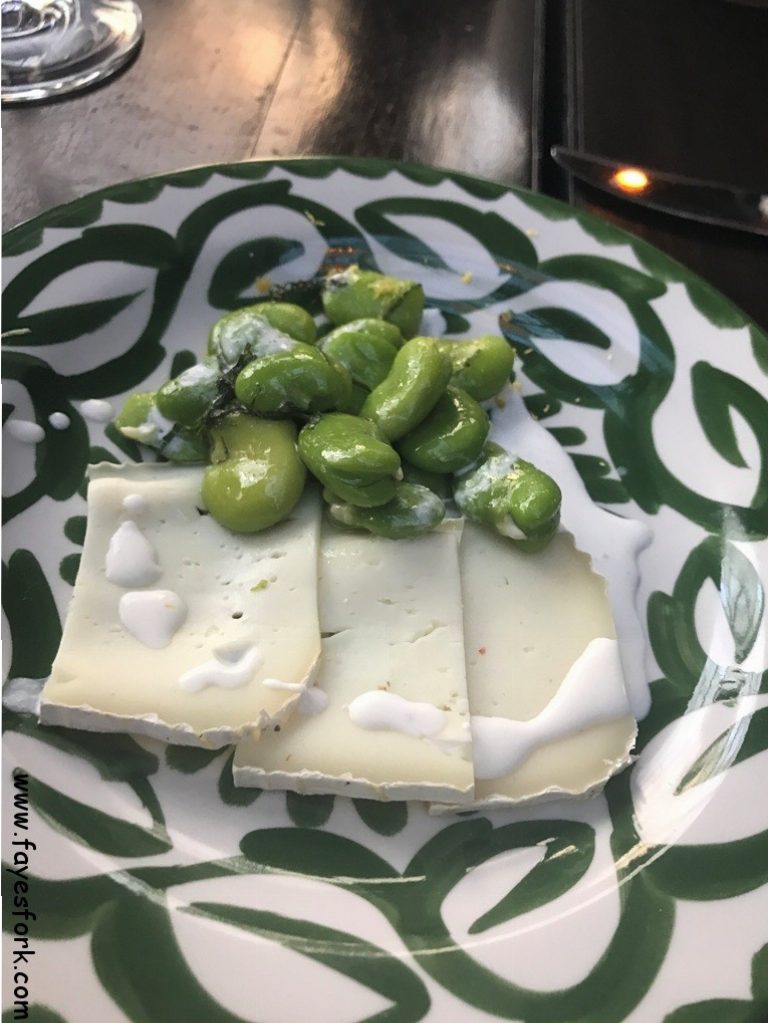 This was another friend's dish and he about fell out of his chair from laughing. He thought this must have been a complimentary appetizer as it was tiny (and he's a big guy). We couldn't remember what it was on the menu (other than cheese).
I took some time to explore Officine Brera before the entrees.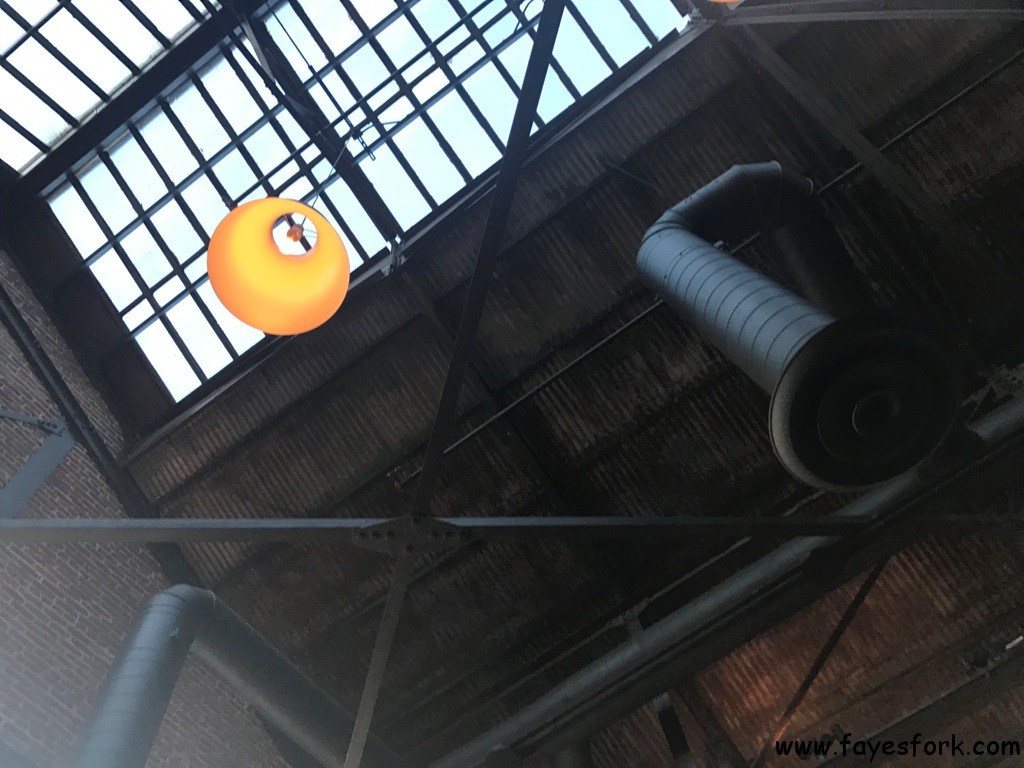 Is there such a thing as industrial chic. The ceiling had large windows and exposed natural lighting throughout the restaurant.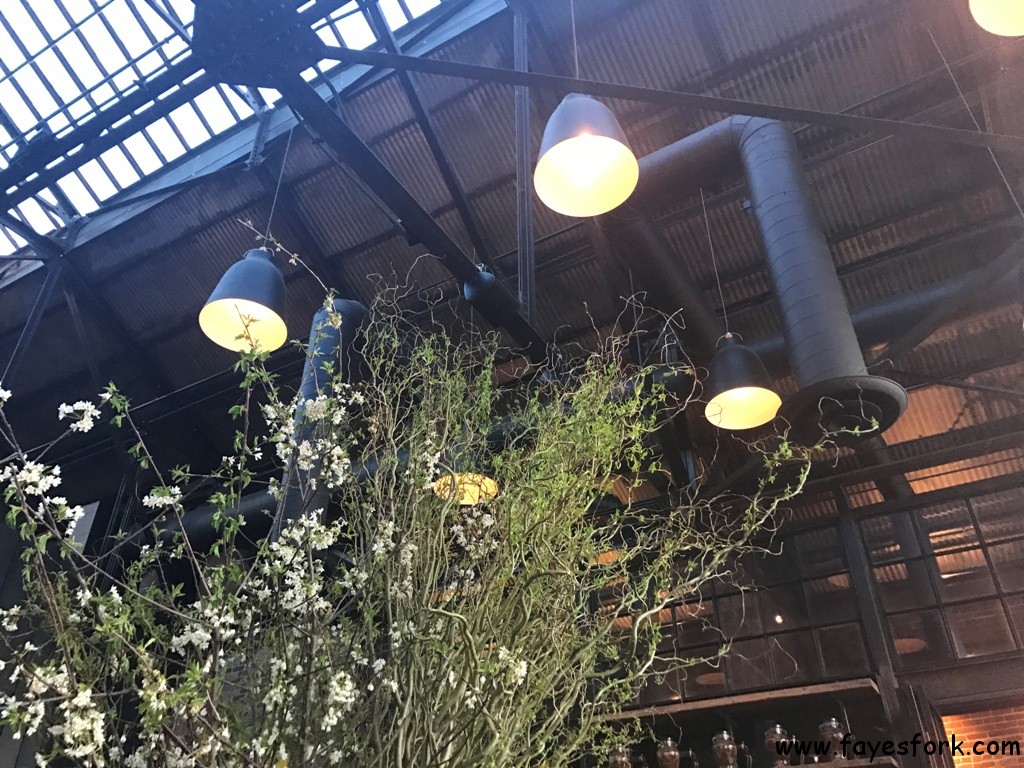 I'm not sure if this tree/plant was real.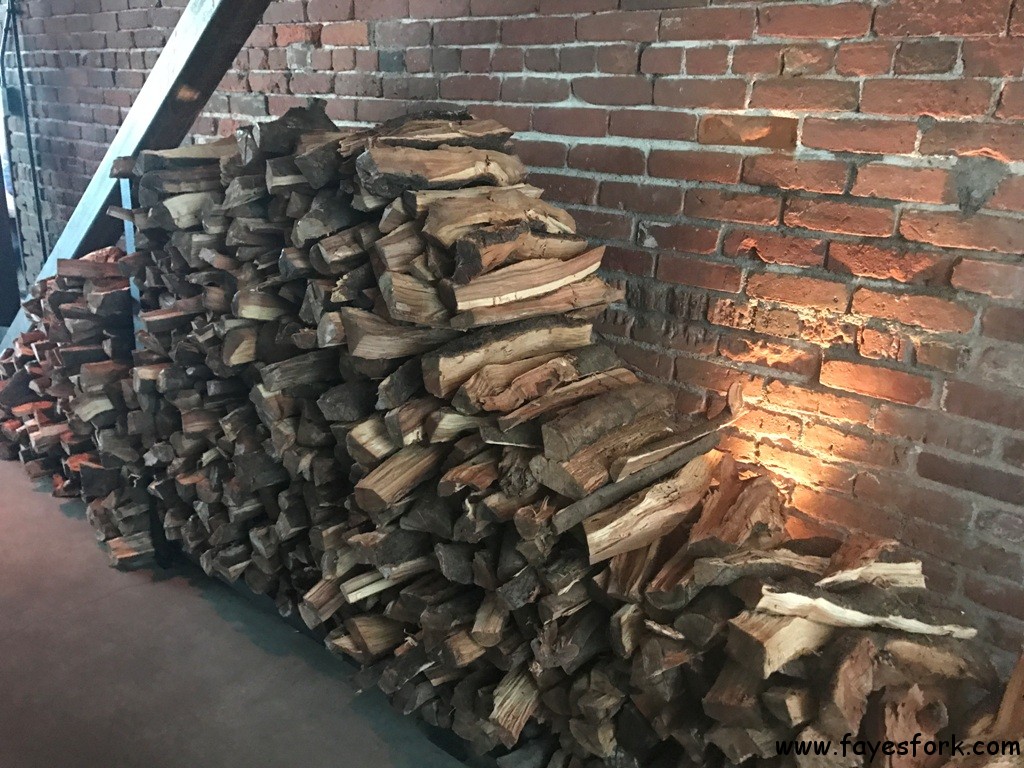 The real firewood was displayed by the restaurant. It's used for their wood oven.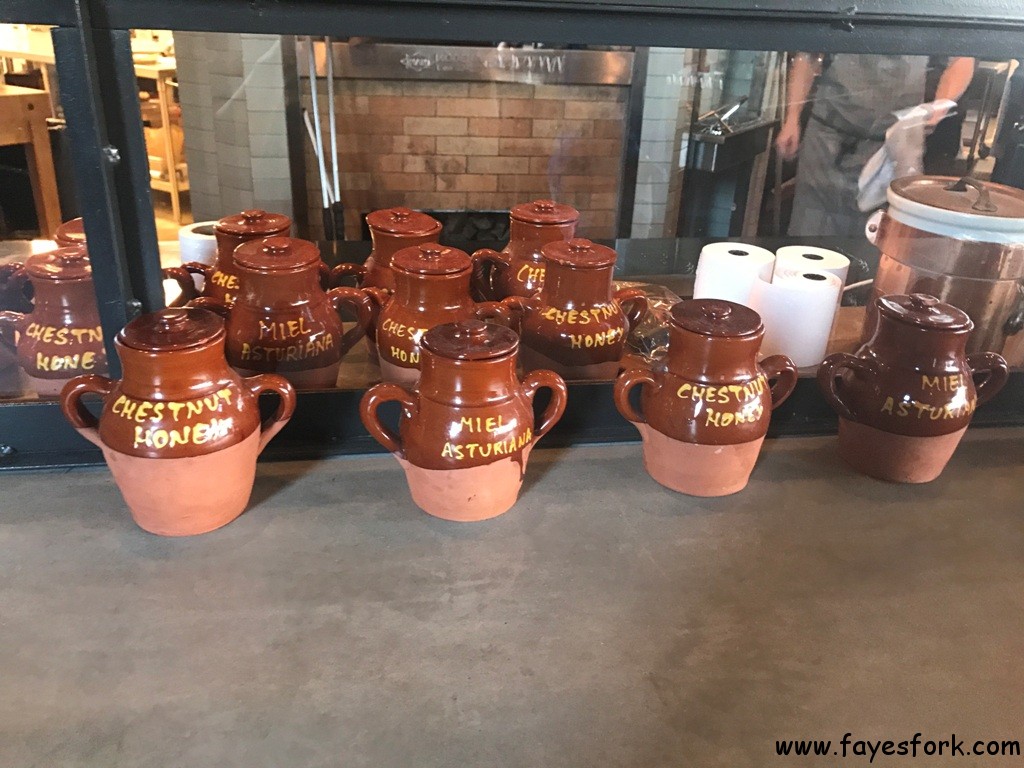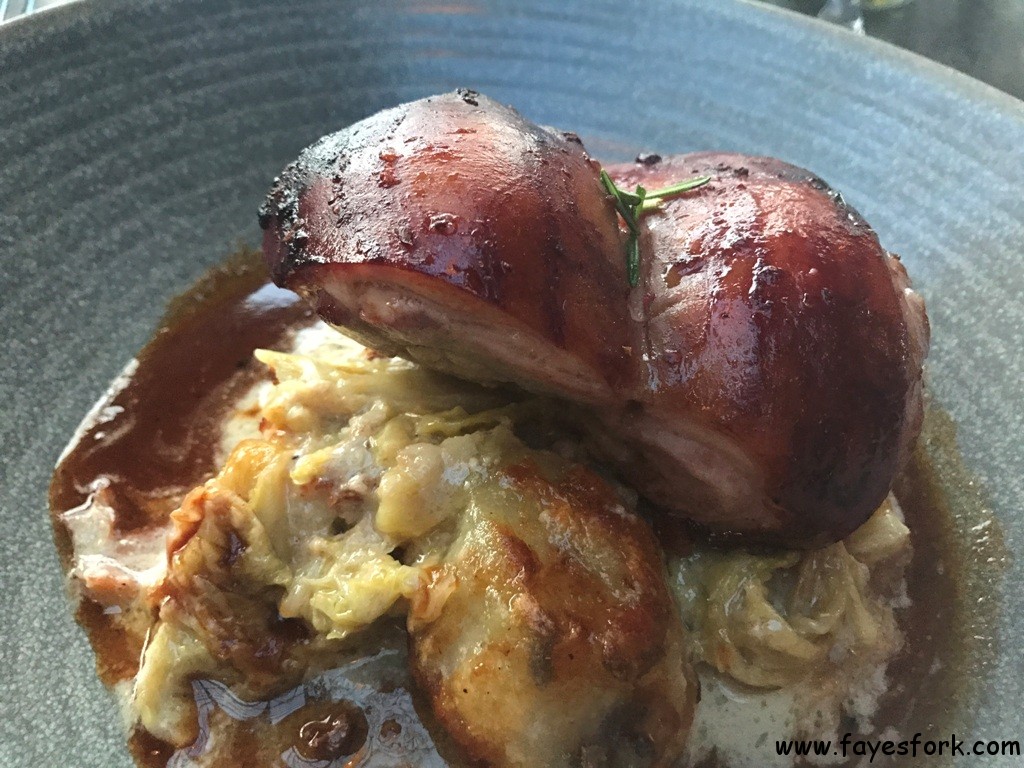 Spit roasted heritage suckling pig. That's all that needs to be said. Three of us ordered this that evening. All three pieces of the suckling pig were different sizes so you could tell they used different parts of the pig for orders.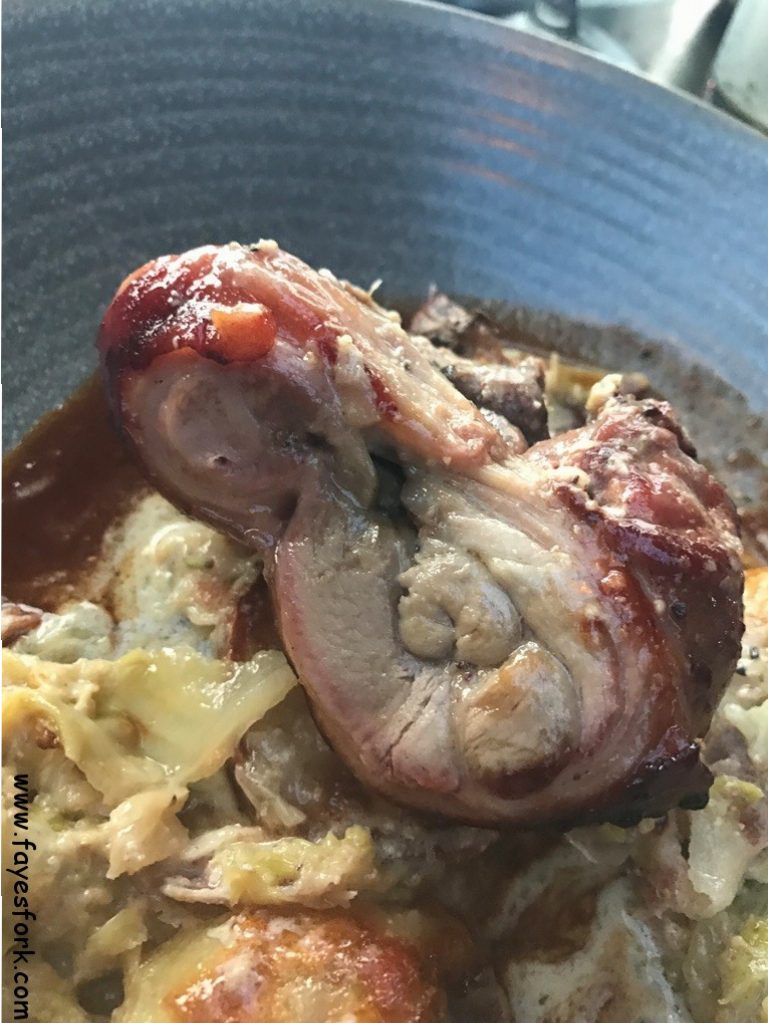 The pork was decently tender but had parts that were dry. The skin wasn't as crispy but more chewy on my piece.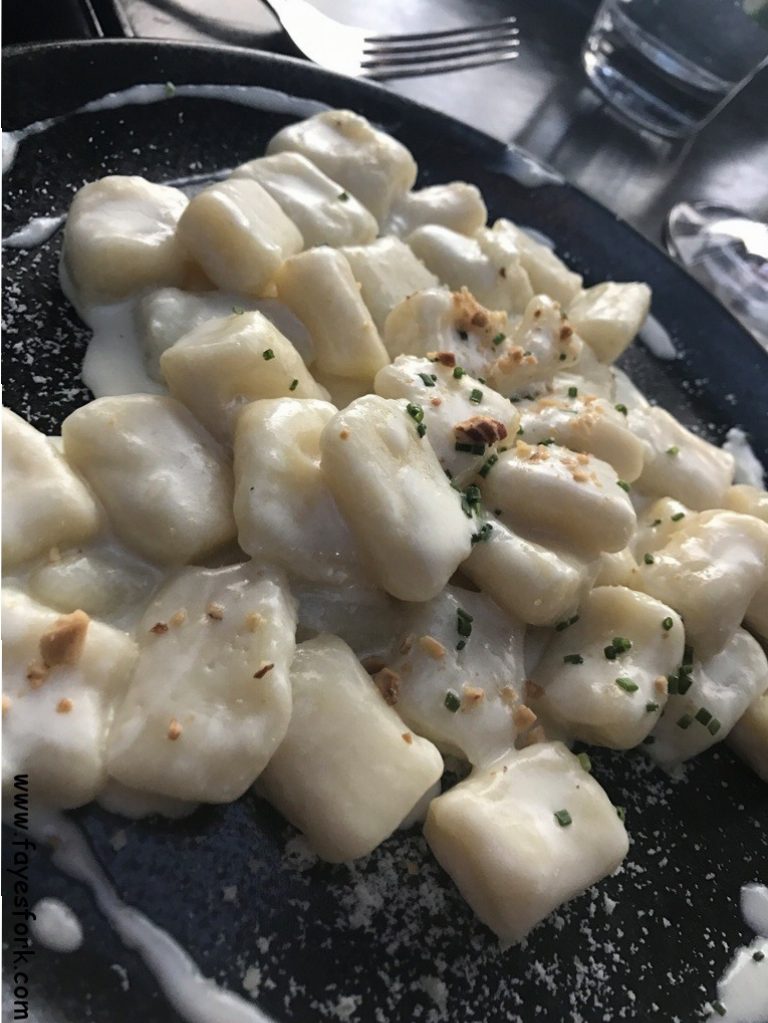 Friend was told the gnocchi was a winner here at Officine Brera. The potato dumplings were well coated in the thick cheese sauce. I thought the gnocchi tasted a bit dense but friend enjoyed this dish.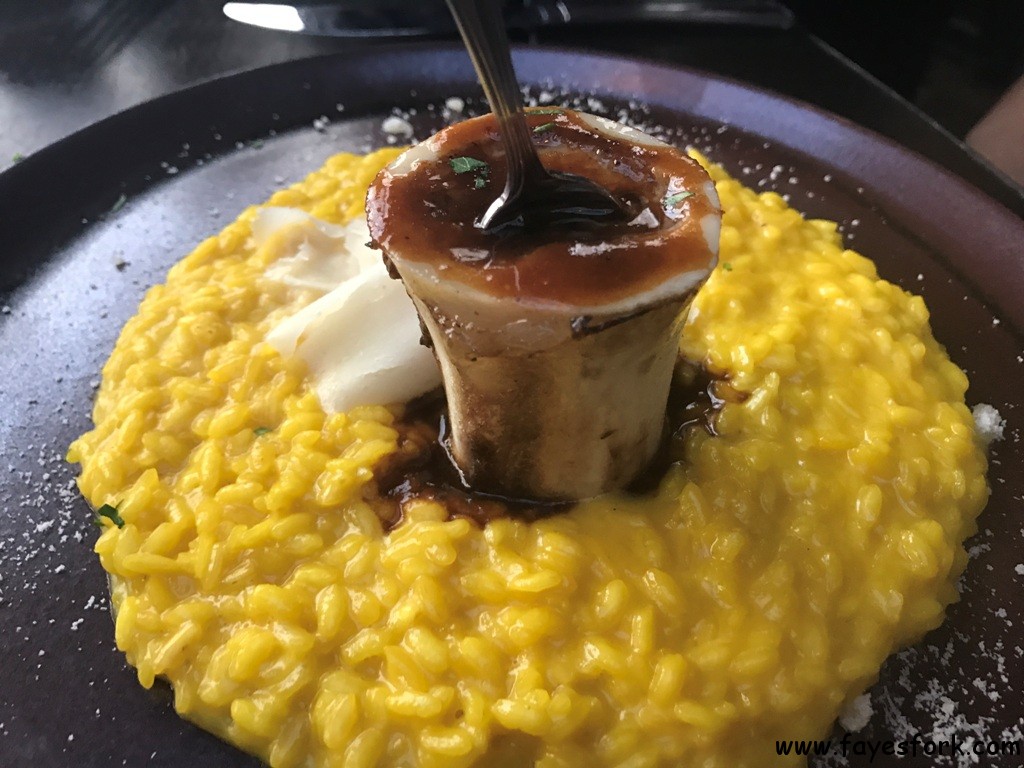 My. Goodness. Could a dish be more eye popping. One of the girls ordered this dish and we all smiled when it was placed on the table. The bone marrow looked unctuous, fatty, and roasted perfectly in the wood oven. The risotto was infused with saffron. Friend would scoop out the marrow and place it on top of the saffron. She'd then take bites of the marrow and risotto together.
Service was pleasant. Dishes came out well timed. There was a liveliness to the restaurant that was intriguing. It was a great place to people watch as well.
OFFICINE BRERA
1331 E 6th St
Los Angeles, CA 90021
(213) 553-8006
Dodger Stadium wasn't too far from the restaurant. Friends would point out certain courts nearby.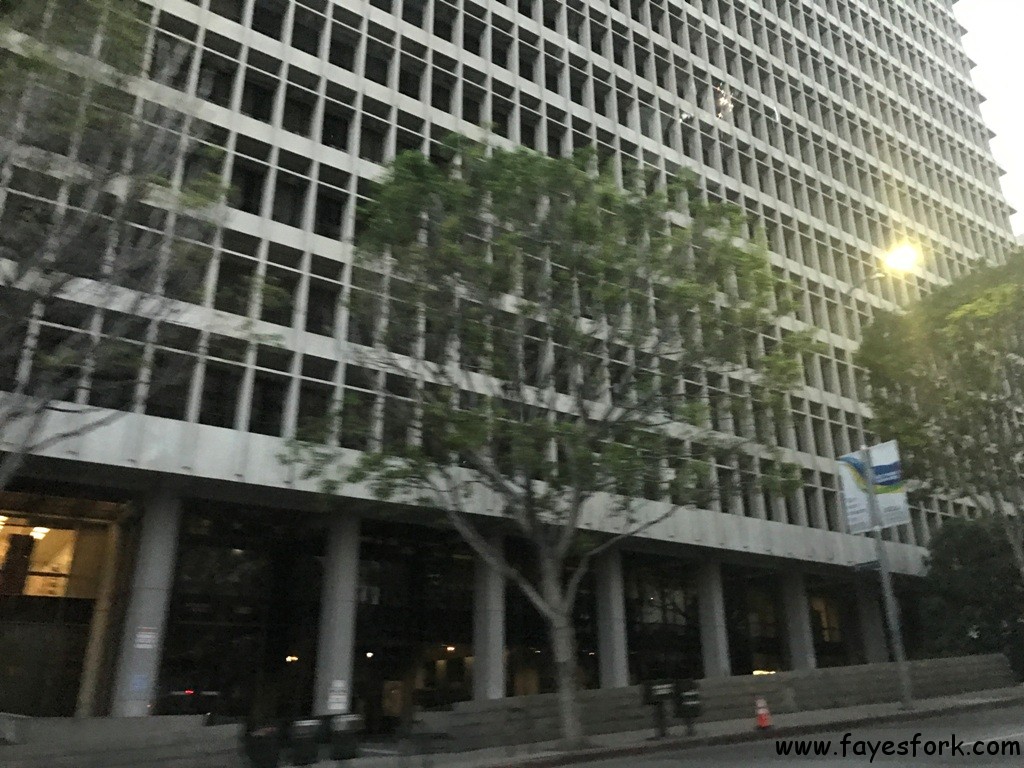 This was the court where OJ Simpson was tried.
I heard the traffic to the stadium was terrible as there are only 4 points of entry and it's only one lane for each. We had 1.8 miles to go and this is what we got.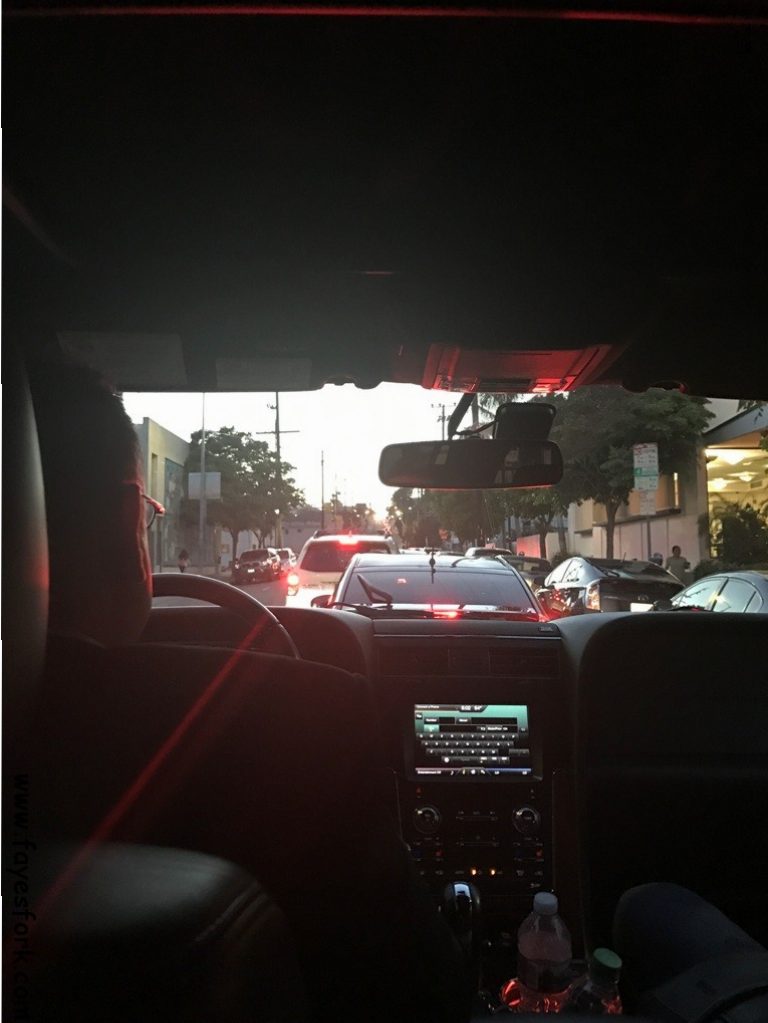 You have to look at the top of the picture where the sun is setting and you'll see the tiny blurred brake lights of a mile of cars. It took us over an hour to move a mile. We decided to jump out of the car and walk the rest of the way.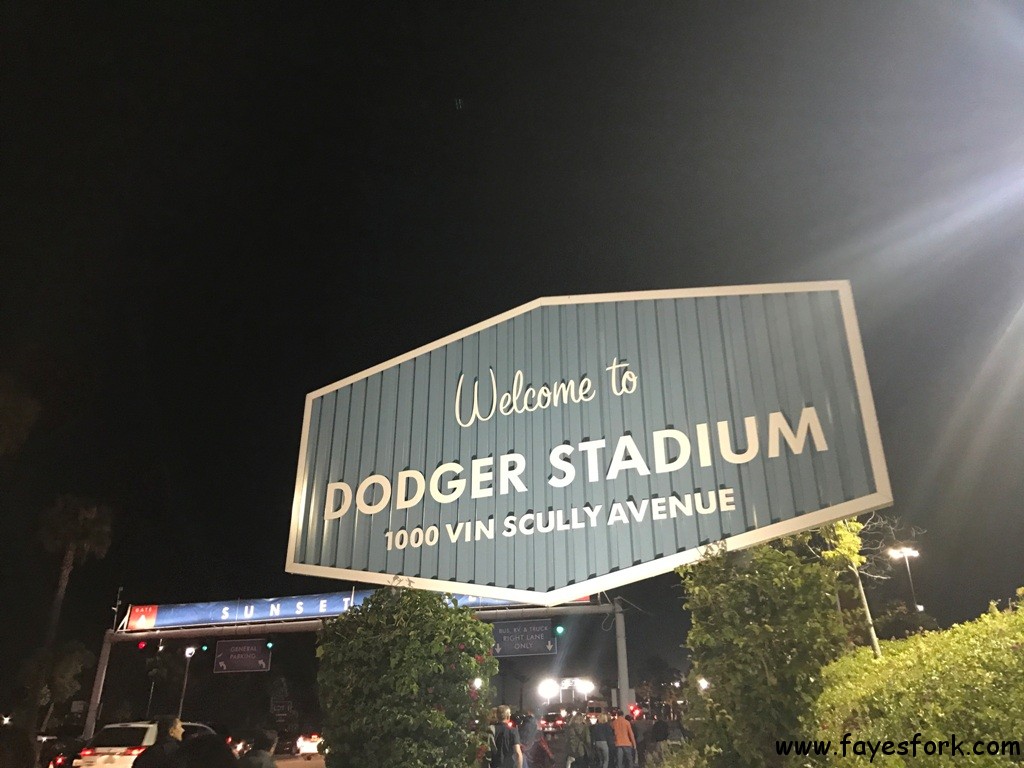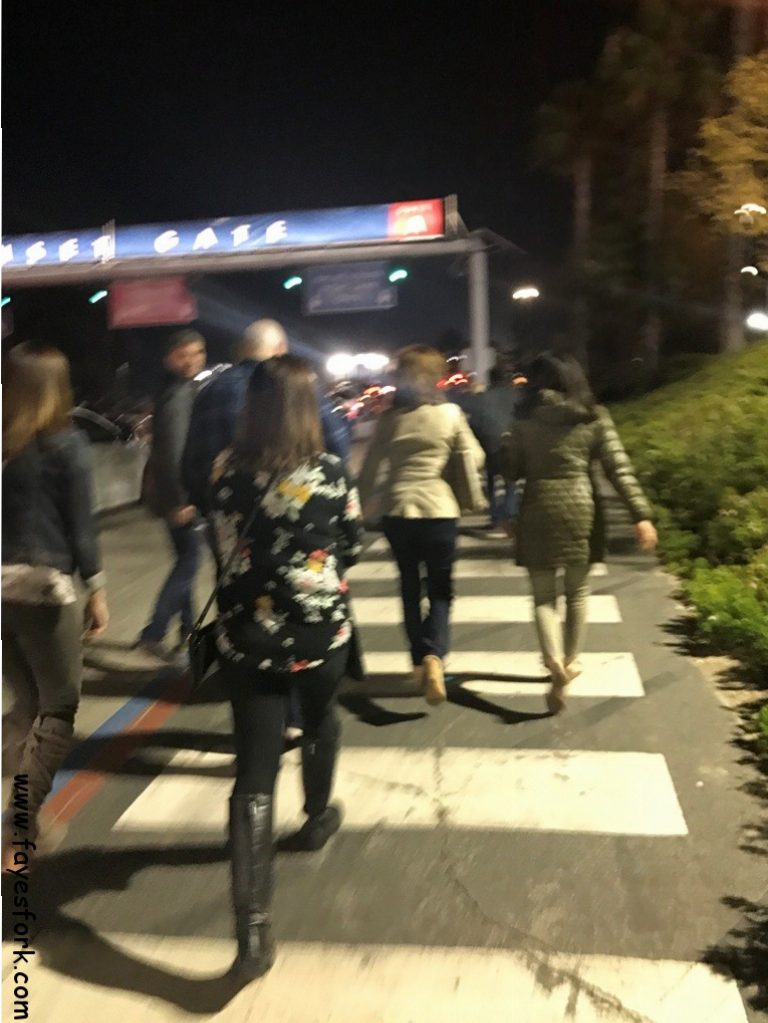 A ton of others were doing the same thing.
I don't know much about music and was worried I'd know only a few songs at the concert.
I about lost my mind when the following song came on because I finally recognized a song that I knew and remembered  –
I grabbed my phone to take a video to send to a few. I didn't even get a chance to take it all in as I was so excited to just hear a song I knew. Then I sat back down in chair and was singing along. I put my head on my friend's shoulder and for some reason the words of the song quietly resonated with me. My eyes started getting misty and friend leaned over to grab my hand. He said a few private things that made me smile and put a few thoughts at ease.
Here is a list of songs he sang that evening (with surprise performances by Pink and Axl Rose!). I can say I knew about 5 songs. #21 was my second favorite and it wasn't even a Billy Joel song. It's an Italian opera song that I've heard throughout the years. Friends joked that's the type of concert I should be going to in the future.
It was an unexpected fun evening.
Happy Friday everyone –