I visited Urban Plates over the weekend. I can't even remember why I was in the area. Probably because I was too cheap this weekend to turn on the a/c so I was looking for places that had it blasting in their establishments. I have seen Urban Plates expand over the years. We were huge fans of their affordable plates and sandwiches. But portions became smaller and service started to wane. Protein is no longer standard with their salads. I was curious about their new location in La Jolla. They're located in the same shopping plaza as Trader Joes and Ralphs.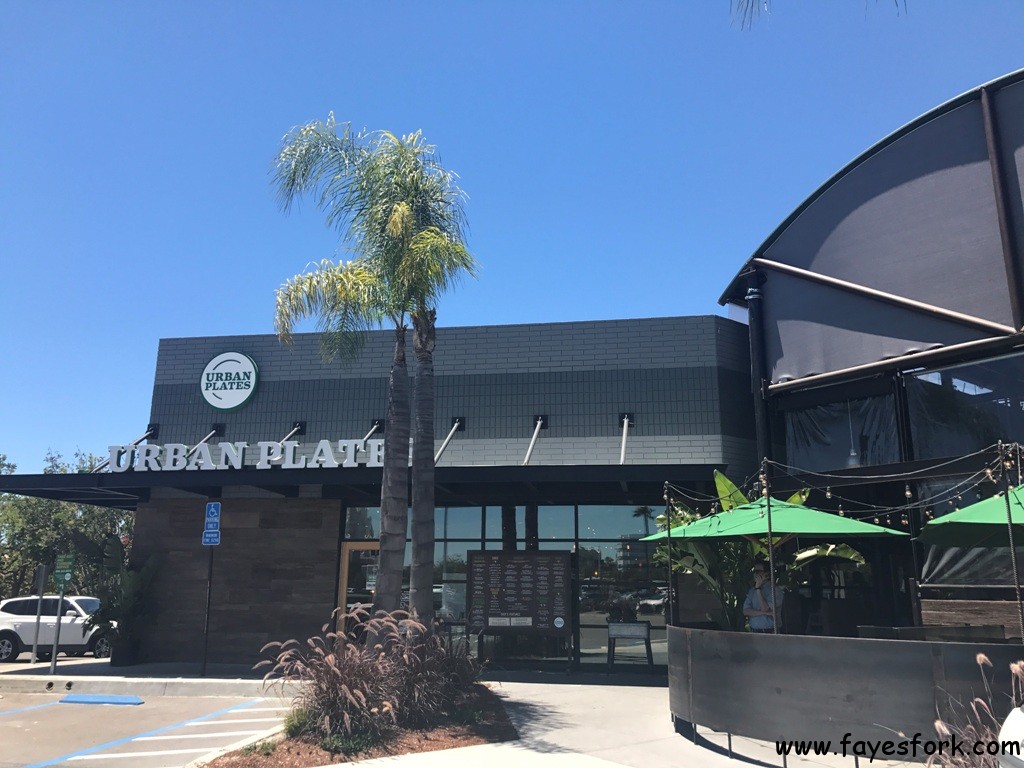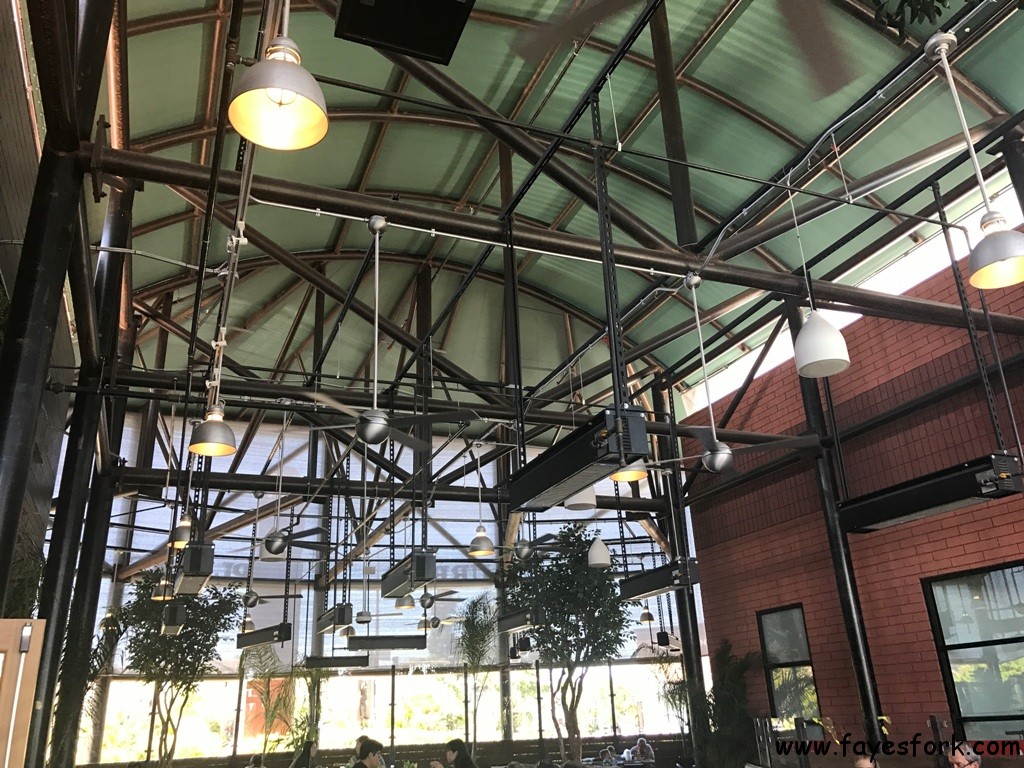 What's fascinating about their La Jolla location is their covered outdoor patio. It's huge and beautifully arranged with open tables. But, it felt like a hot and humid greenhouse.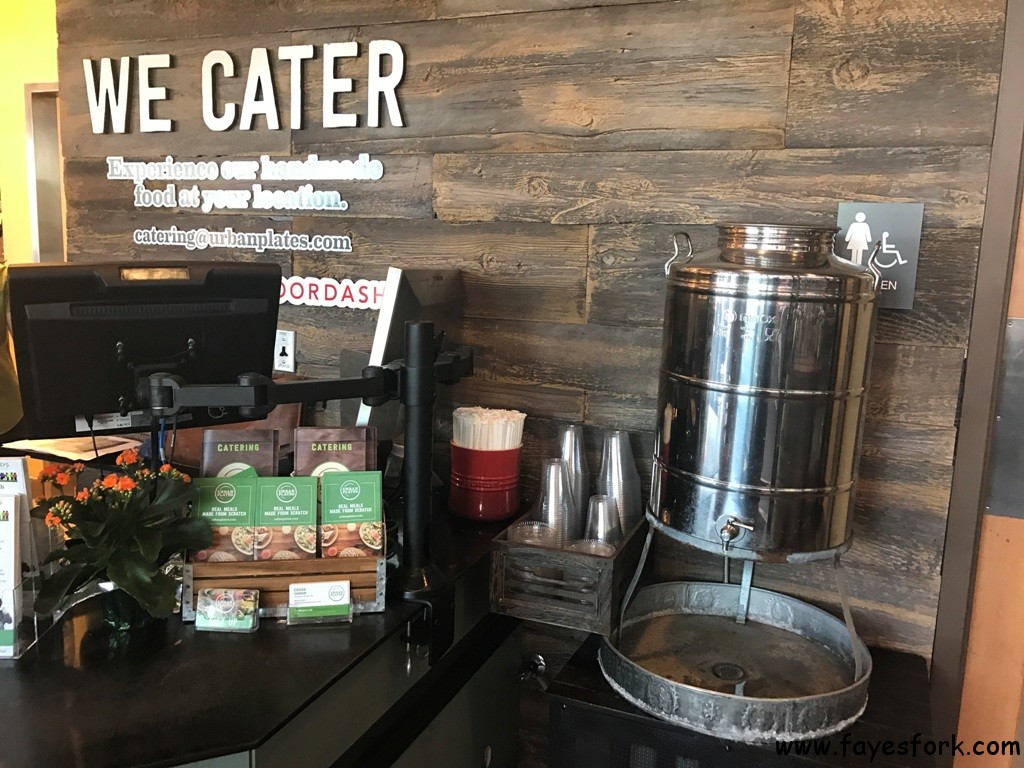 They have limited seating inside. At least there's air conditioning so that's where we opted to have lunch that afternoon.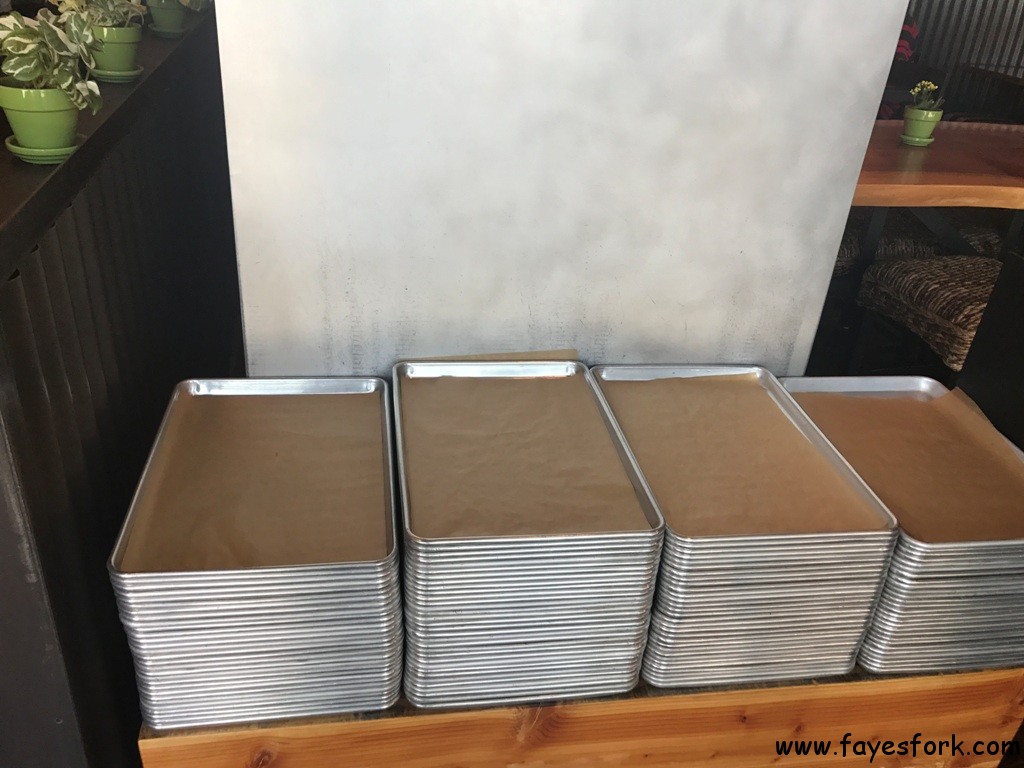 You grab a tray and proceed to order cafeteria style.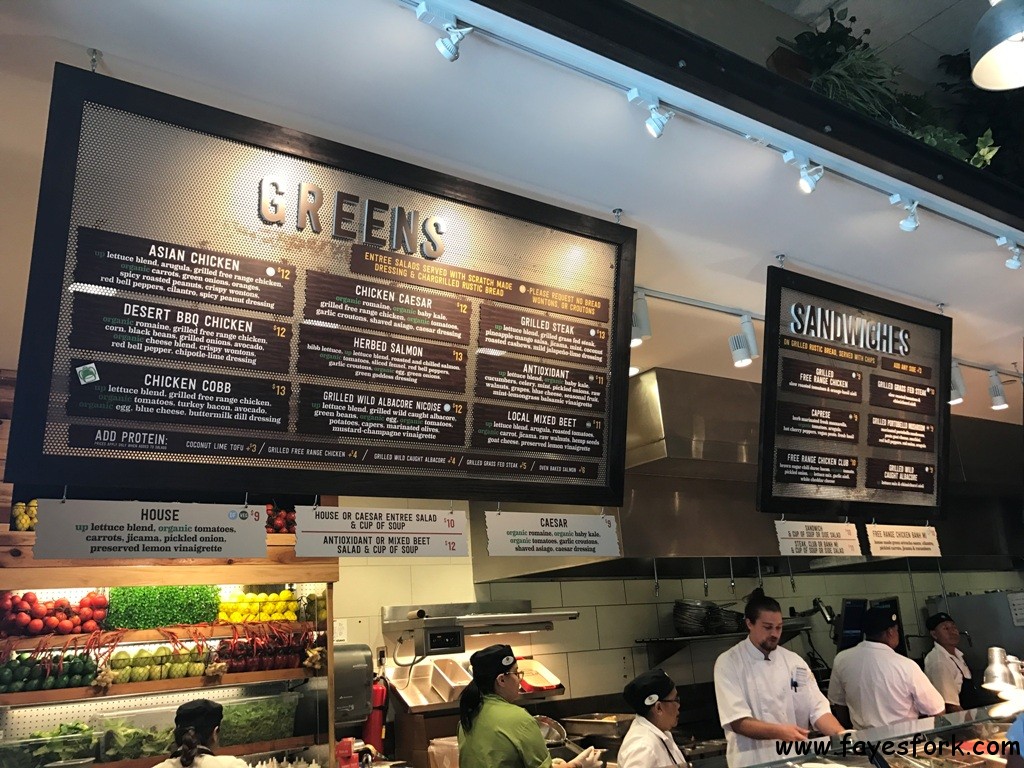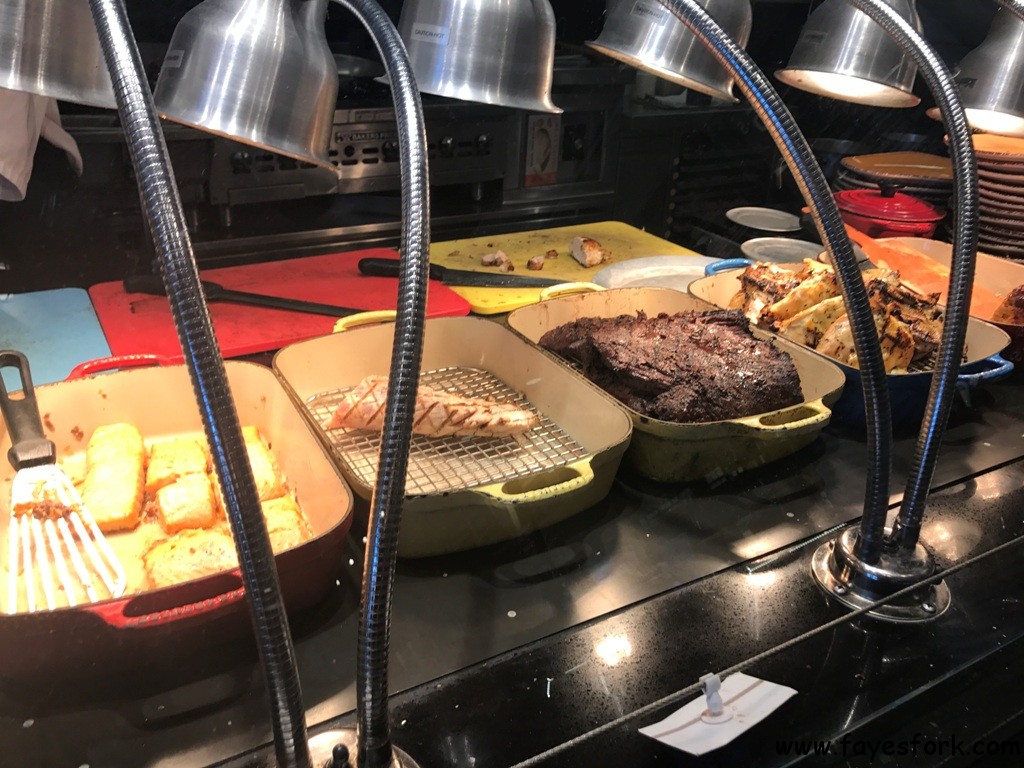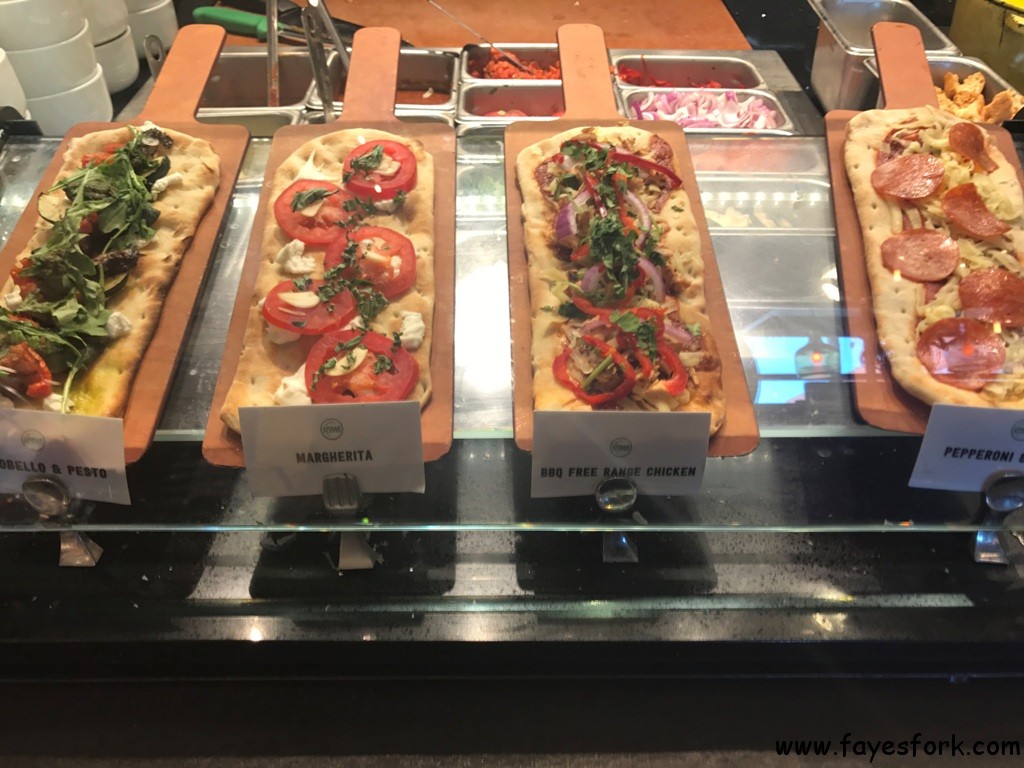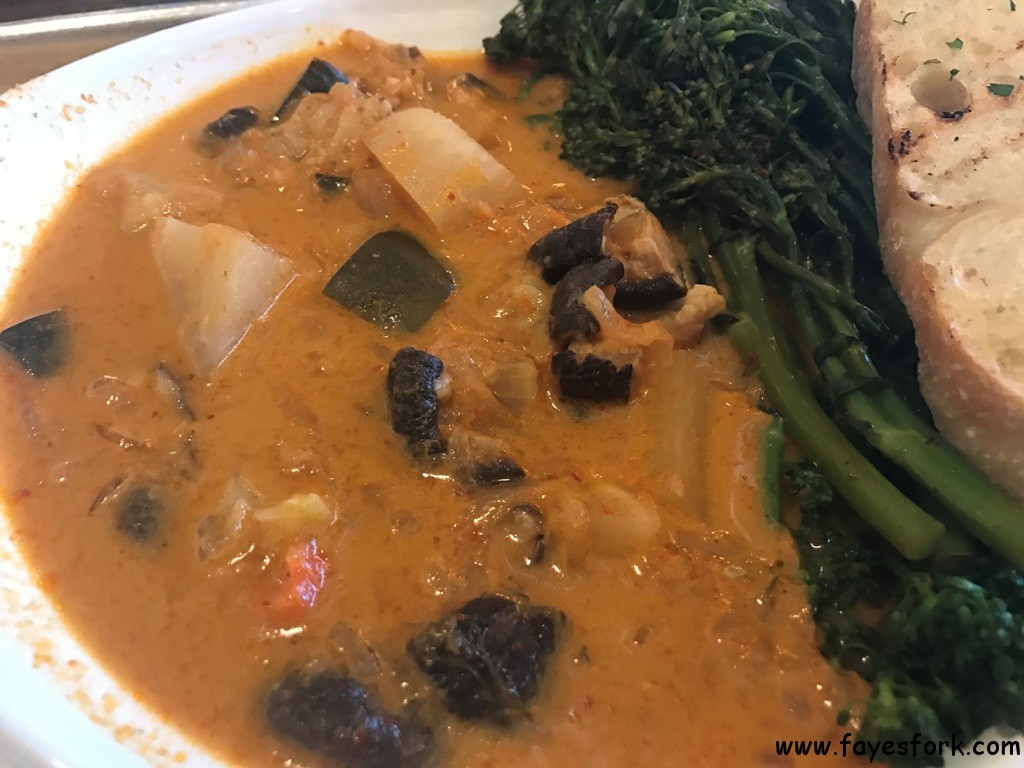 I chose the Red Curry chicken braise as it was spicy. Plus, I liked the staff who let me sample as many braises I wanted that day. You can have the braise over white/brown rice or mashed potatoes. I upgraded to broccolini for $1+ more.
The curry was savory with the daikon and shiitake mushrooms. I would have preferred a thicker curry as this one tasted more soupy. There wasn't much chicken. I had maybe two pieces of dark meat chicken and that was it. The sesame oil broccolini tasted bitter and unpleasant.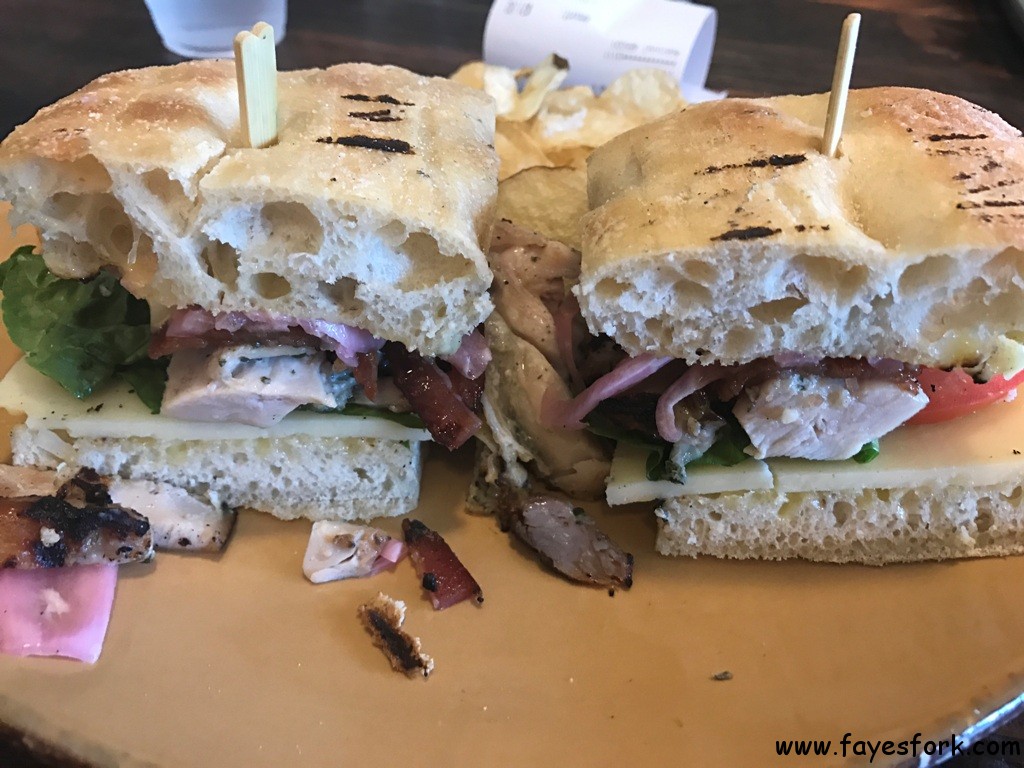 This is a small portion but I guess $10 for a sandwich and chips in this zip code isn't too bad. The chicken club is served on their foccacia bread. Friend loved this sandwich as enjoyed the sweet crispy bacon and the dark meat chicken.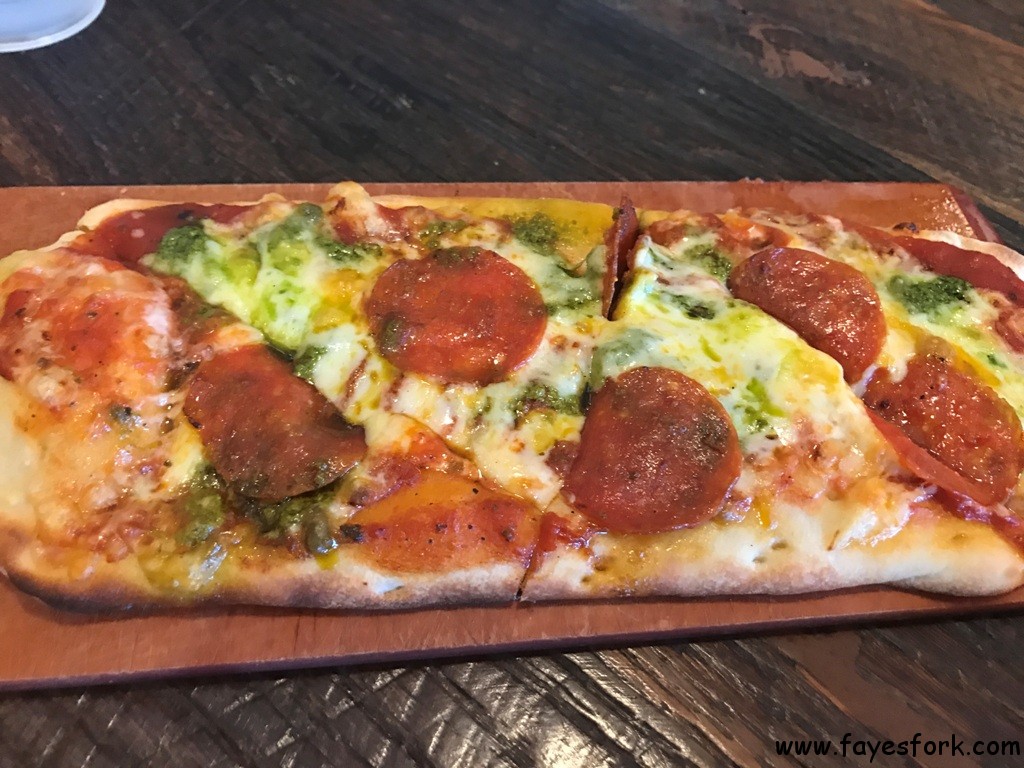 This is a decent sized pizzette for $5.50. There wasn't much cheese on this flat bread.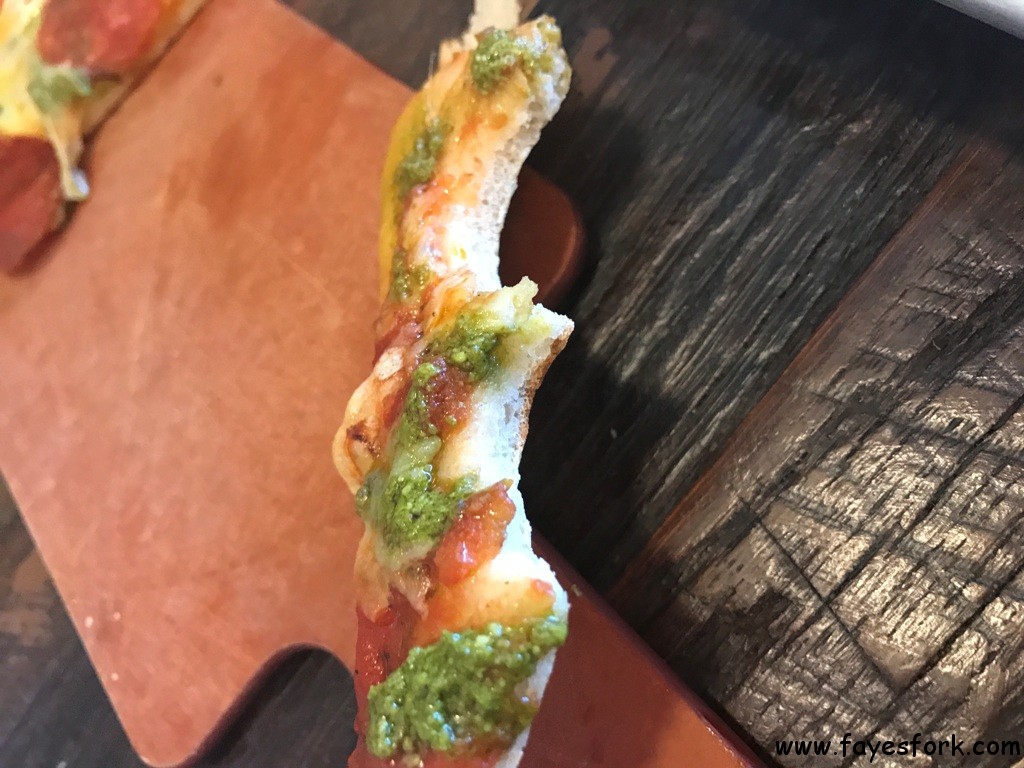 The dough tasted bready and wasn't very crispy. We enjoyed the pesto sauce.
Friend bought this cowboy cookie for us to share. The version here doesn't have chocolate. This one tasted of cranberries and peanut butter. It wasn't bad but just not my personal favorite.
The staff here at Urban Plates in La Jolla was nice. Some seemed to be in training while others seemed more seasoned. I wasn't a fan of the braise but I'm sure there's another item I could try if I was in the area again.
URBAN PLATES
8707 Villa La Jolla Dr
La Jolla, CA 92037
(858) 263-0818