A friend was back in town so we decided to meet for lunch the other afternoon. Piacere Mio Del Sur recently opened in the 4S Ranch development. The restaurant has been receiving nice reviews. They offer fresh pastas and even have a Design your Pasta option. Friend loves pasta so we decided to try Piacere Mio Del Sur.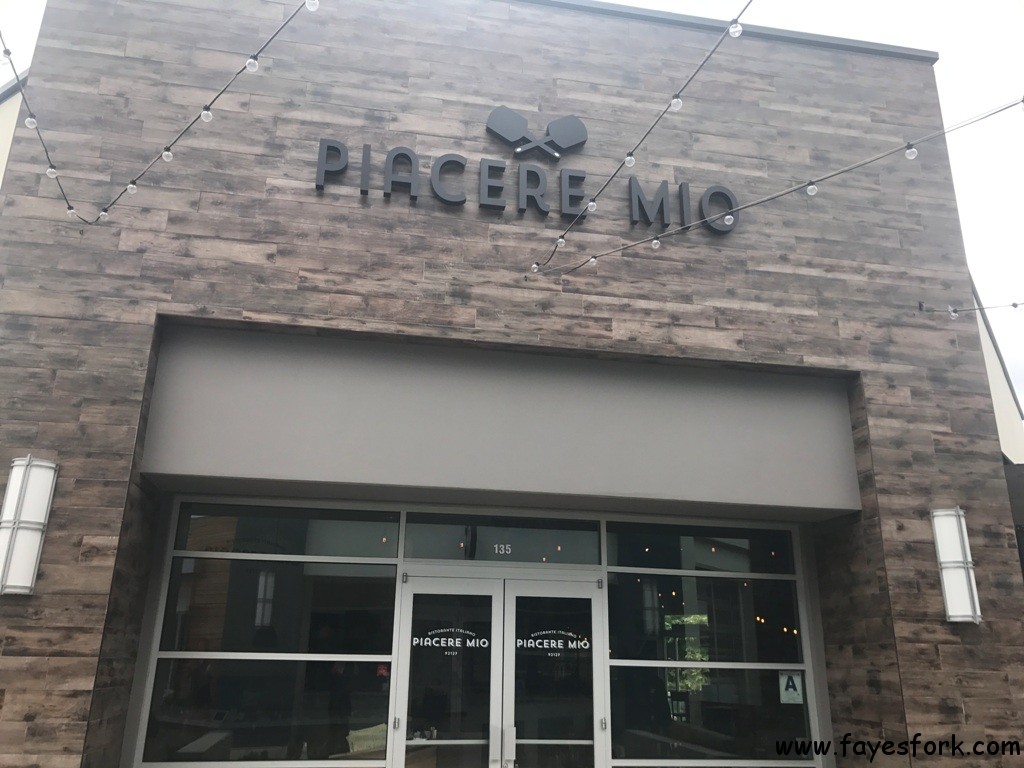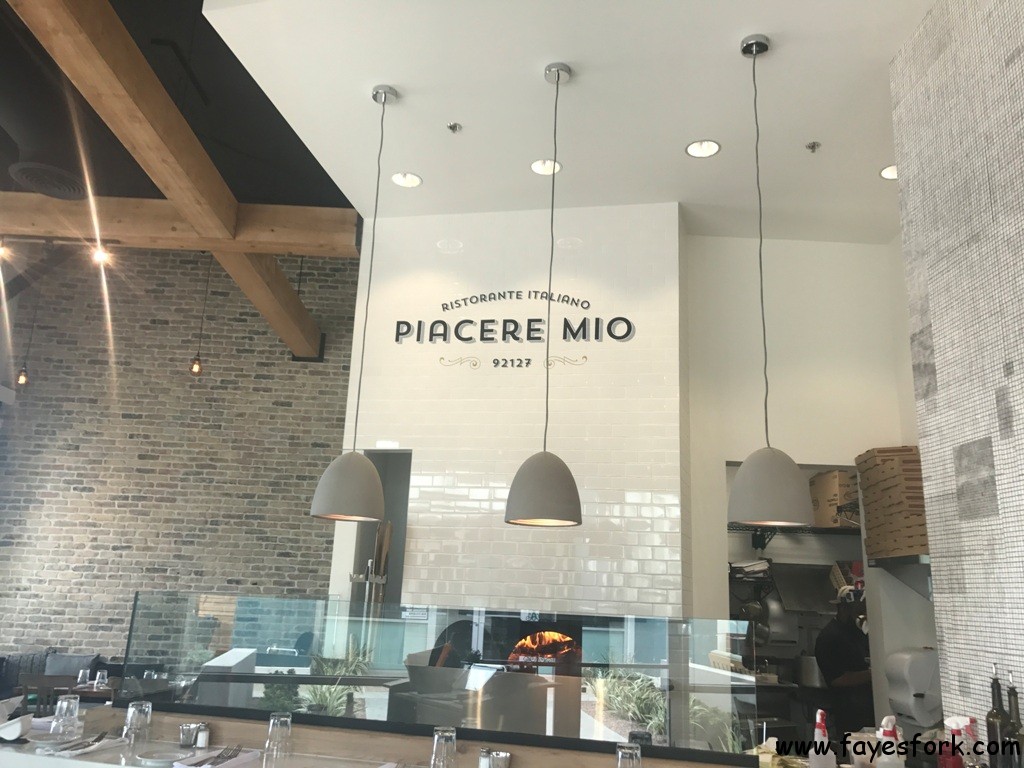 The interior is sleek and modern. They have a wood burning oven that you see in this picture.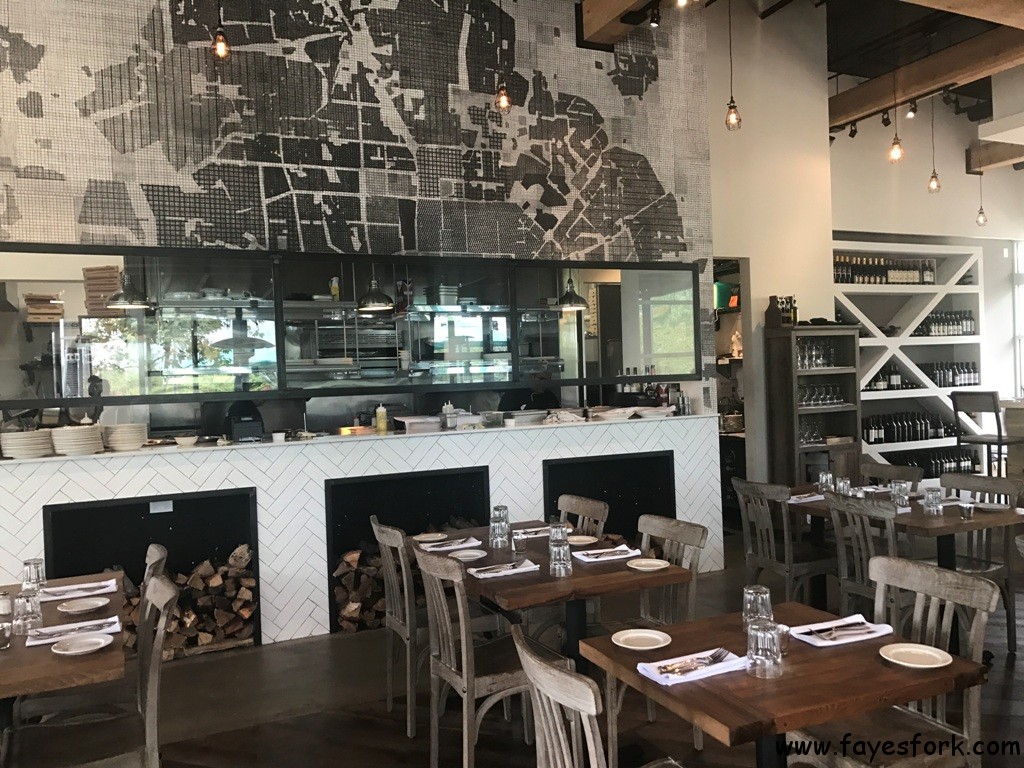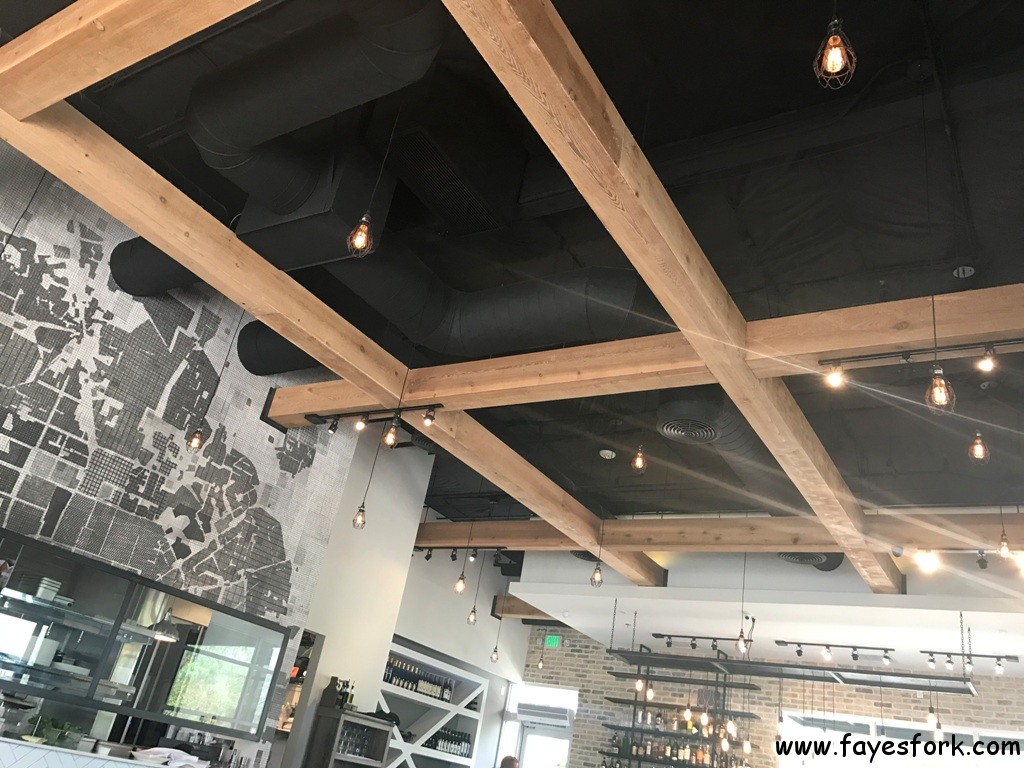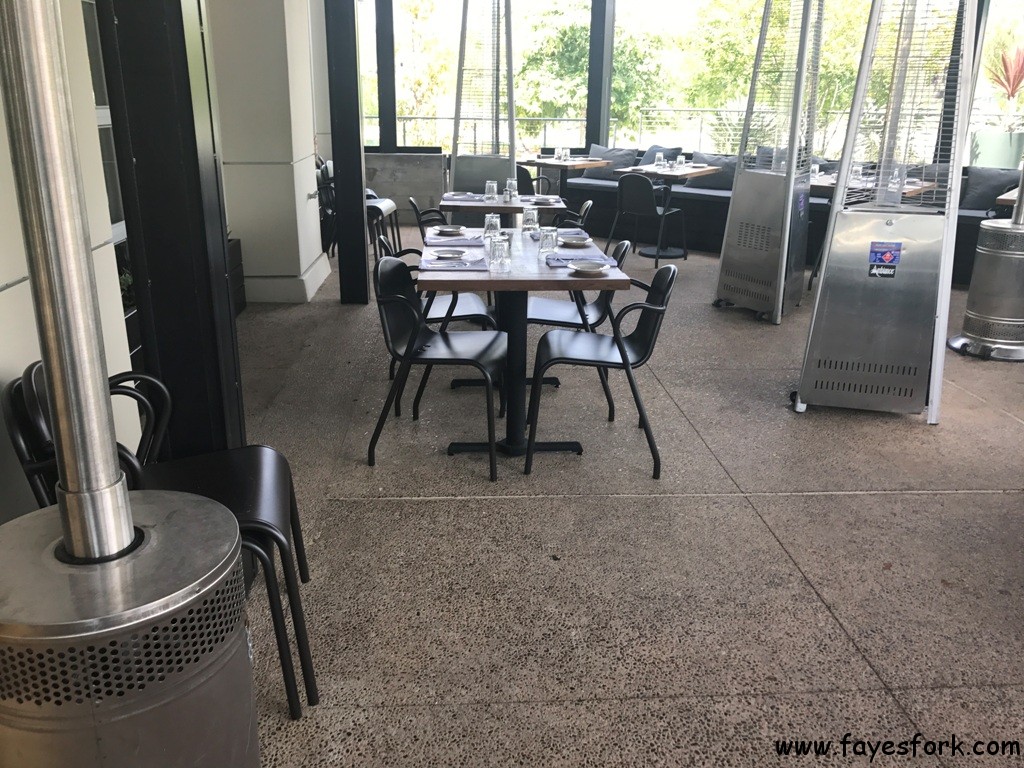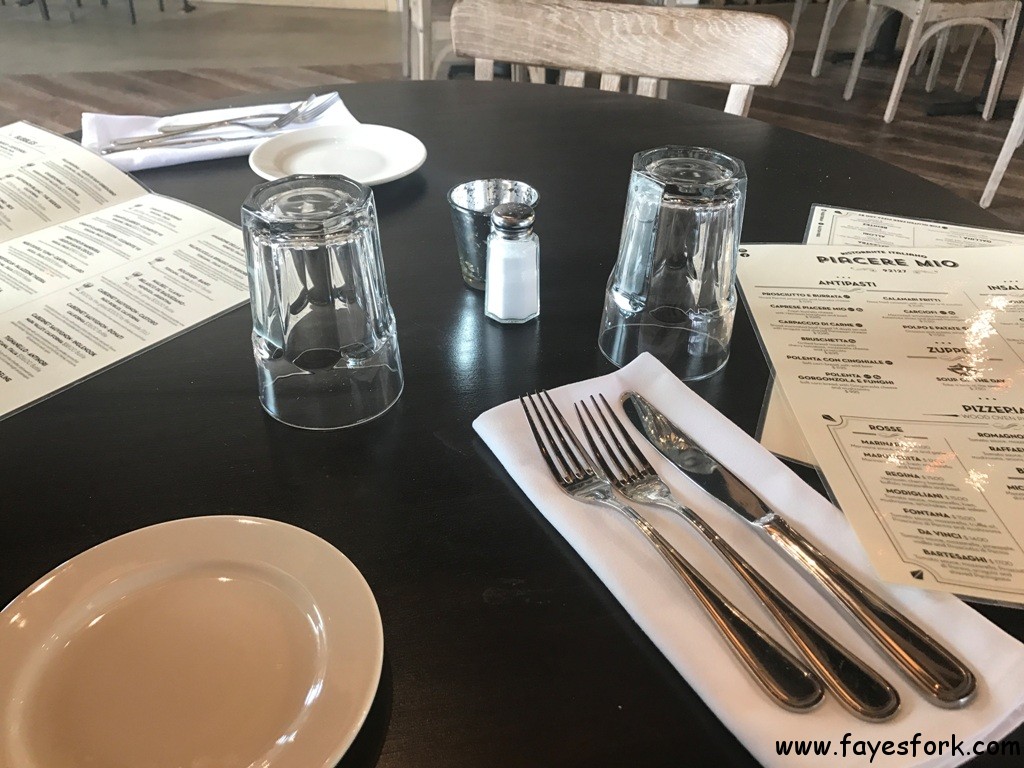 We opted to sit inside. The restaurant was empty so we had a pick of any table. This table had a cushion bench seating that wasn't particularly comfortable.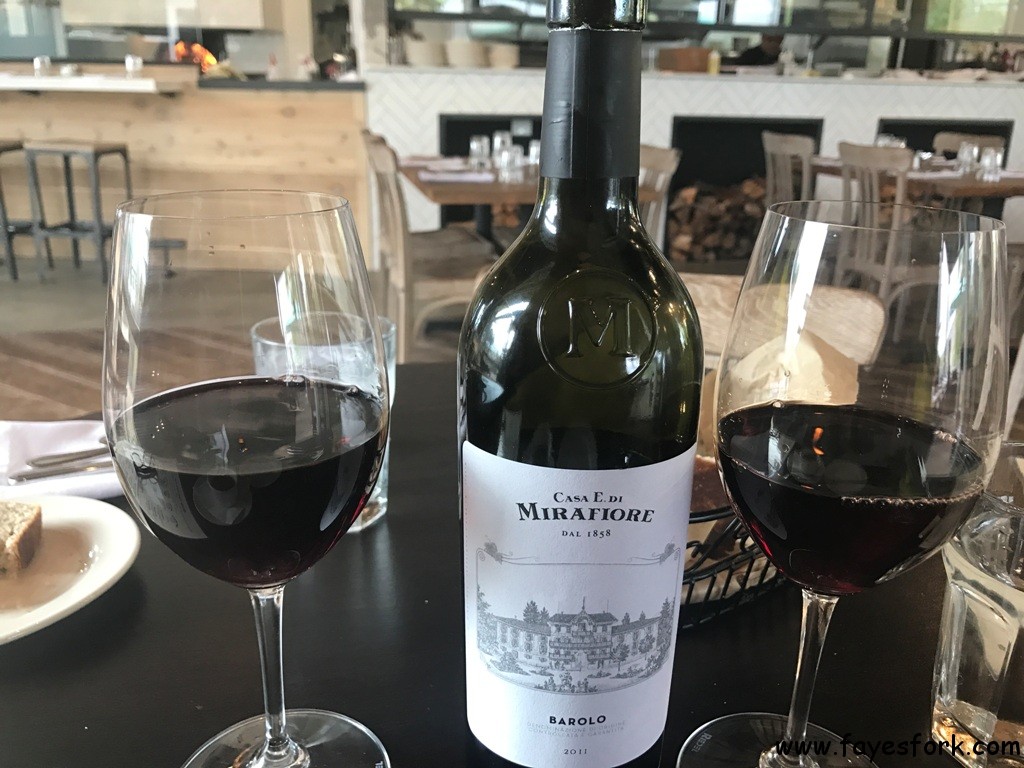 There wasn't a large selection of red wines to choose from. Friend opted for this Barolo which she thought was over priced.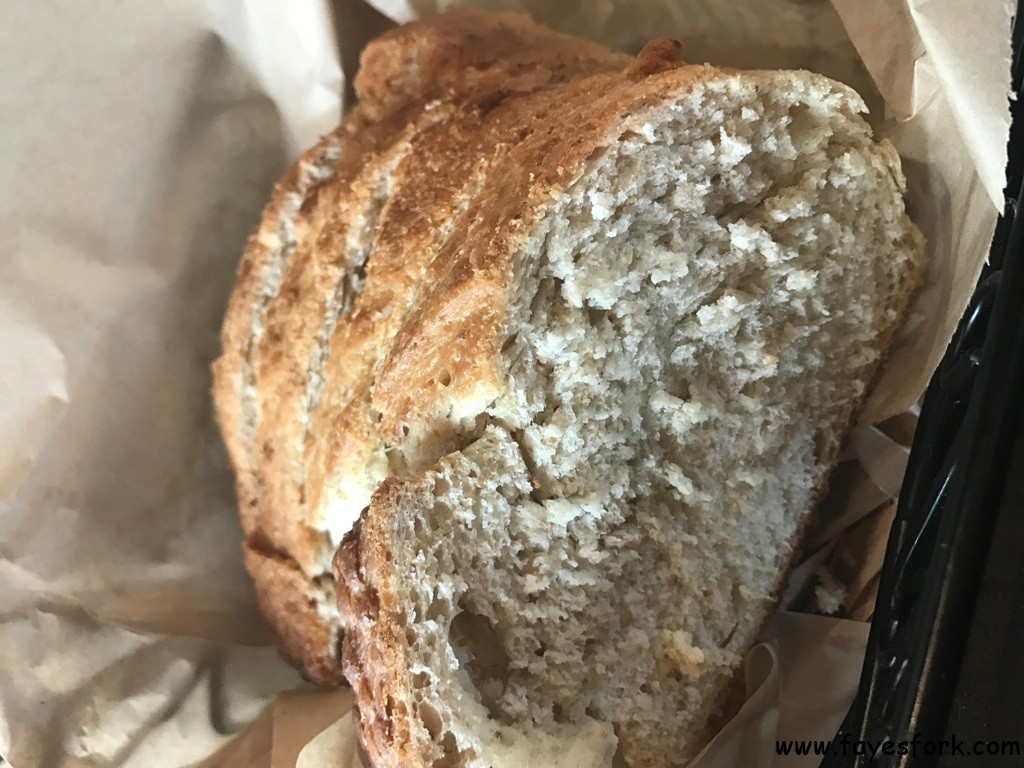 They offer freshly baked bread.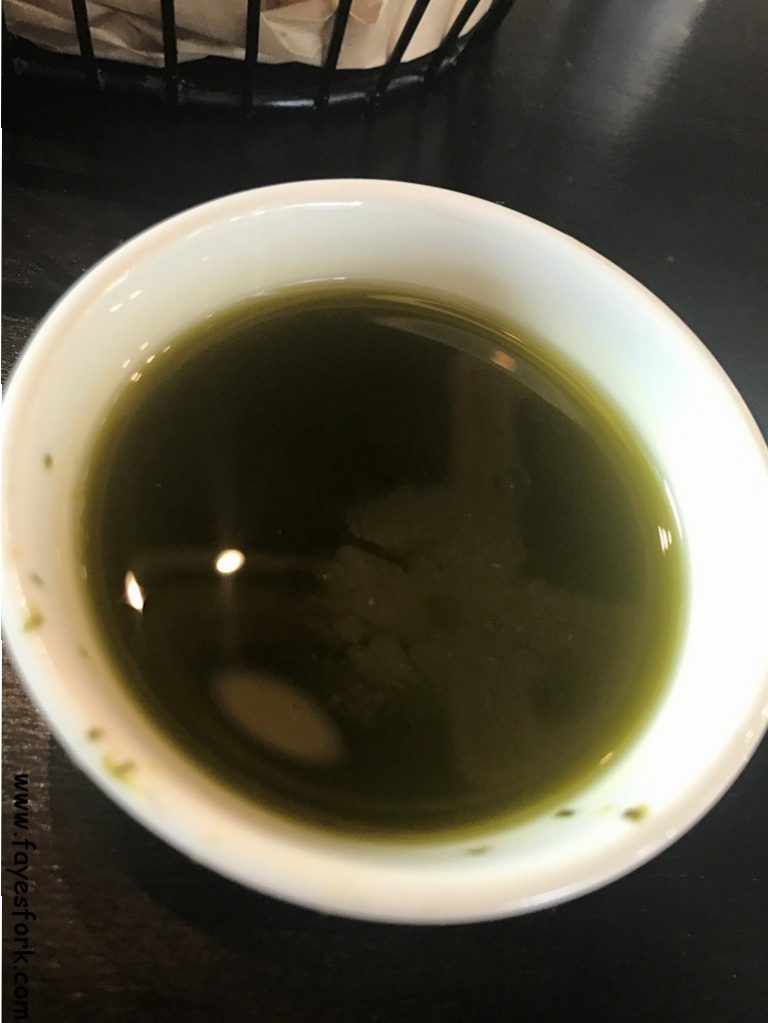 It comes with a side of olive oil/vinegar.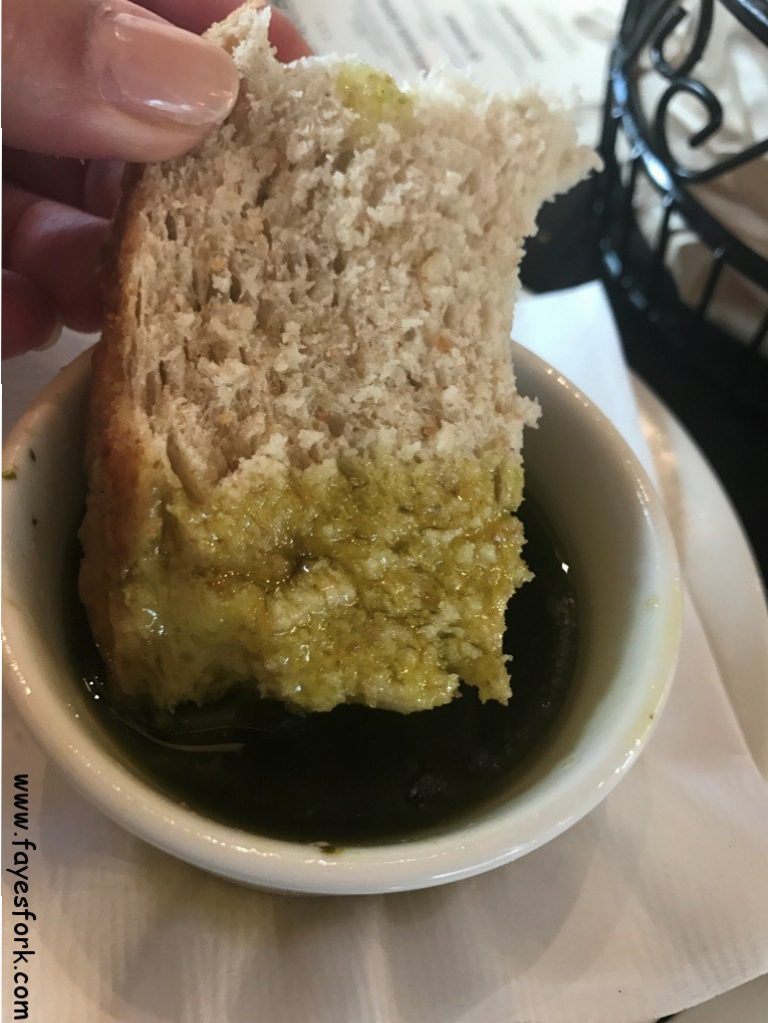 The bread was served warm but we didn't enjoy it. It tasted dry and crumbly. The olive oil dip wasn't pleasant. It seemed old and didn't have the clean olive oil taste you'd want.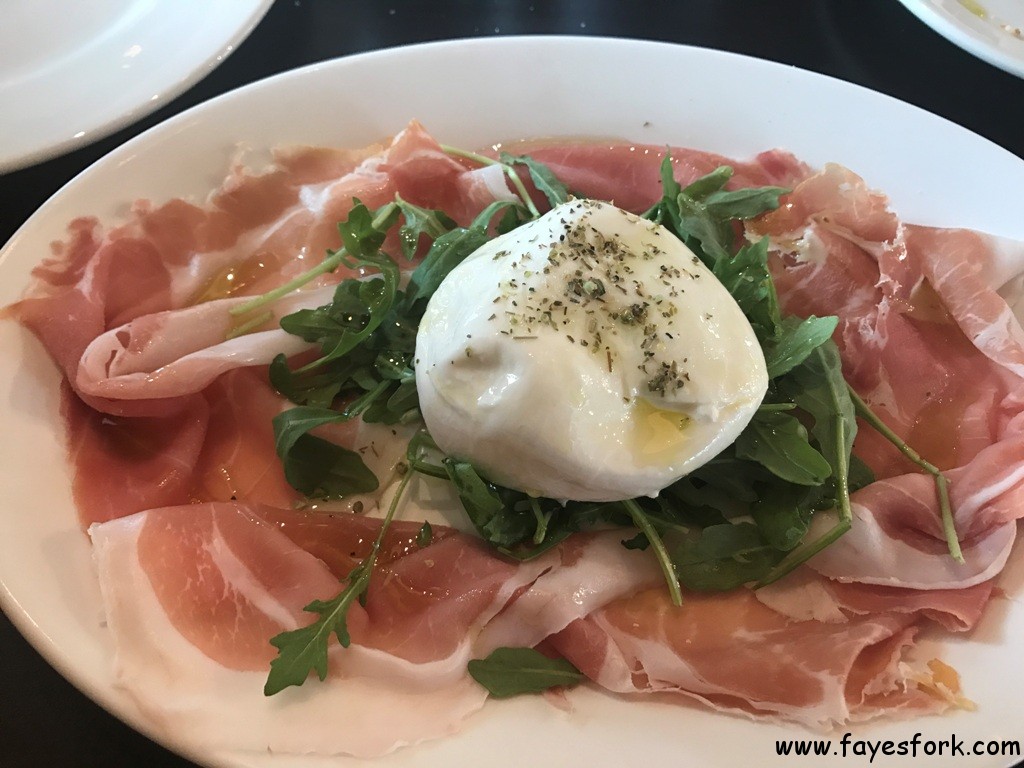 I was surprised by the presentation and portion of this appetizer. There was a generous amount of sliced prosciutto.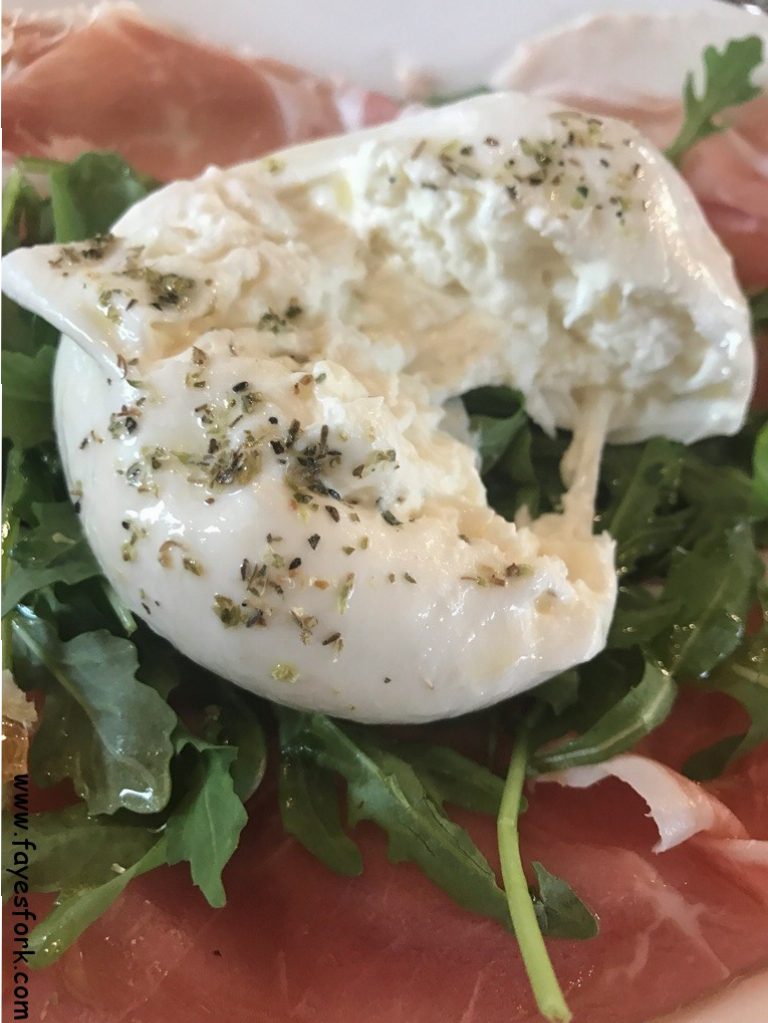 I asked if they make the burrata in house but our server said no. The burrata was lightly firm on the outside but wonderfully soft (and a bit creamy) in the middle. It was a delicious mild cheese to eat with the lusciously fatty prosciutto. I would order this dish again in a heartbeat.
We found it odd that our entrees came out within five minutes of us receiving the appetizer. We barely started eating the appetizer before our entrees were set on the table.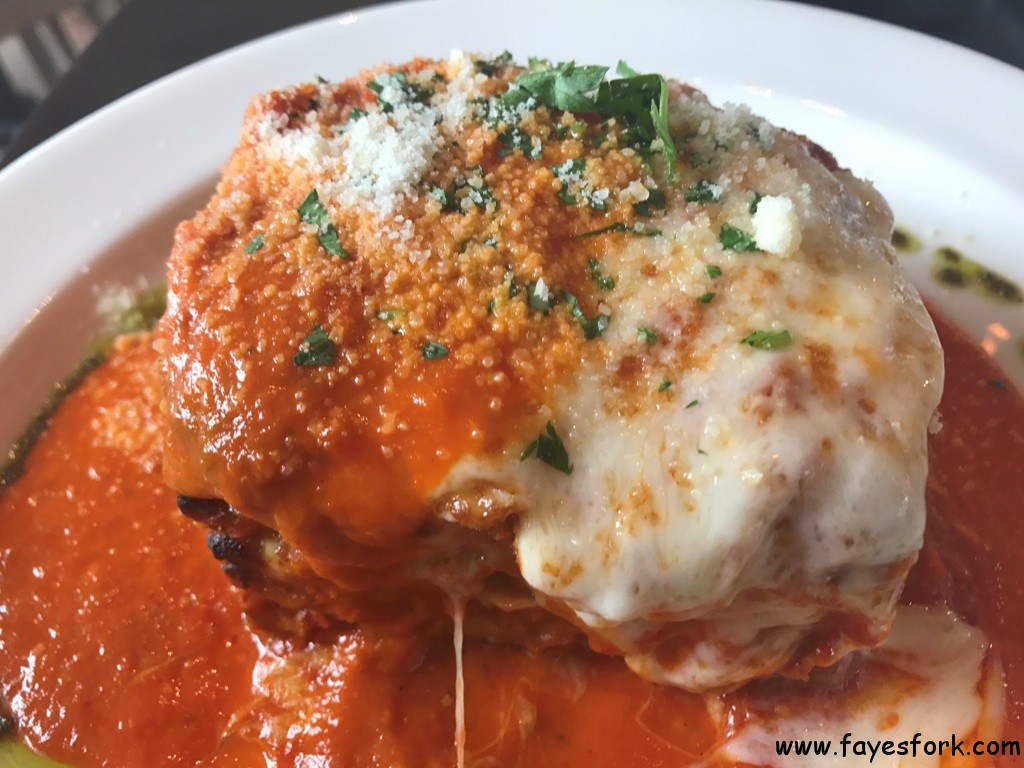 This was a beautifully presented lasagna. The colors of the sauce and cheese were breathtaking. The lasagna pasta noodles are home made.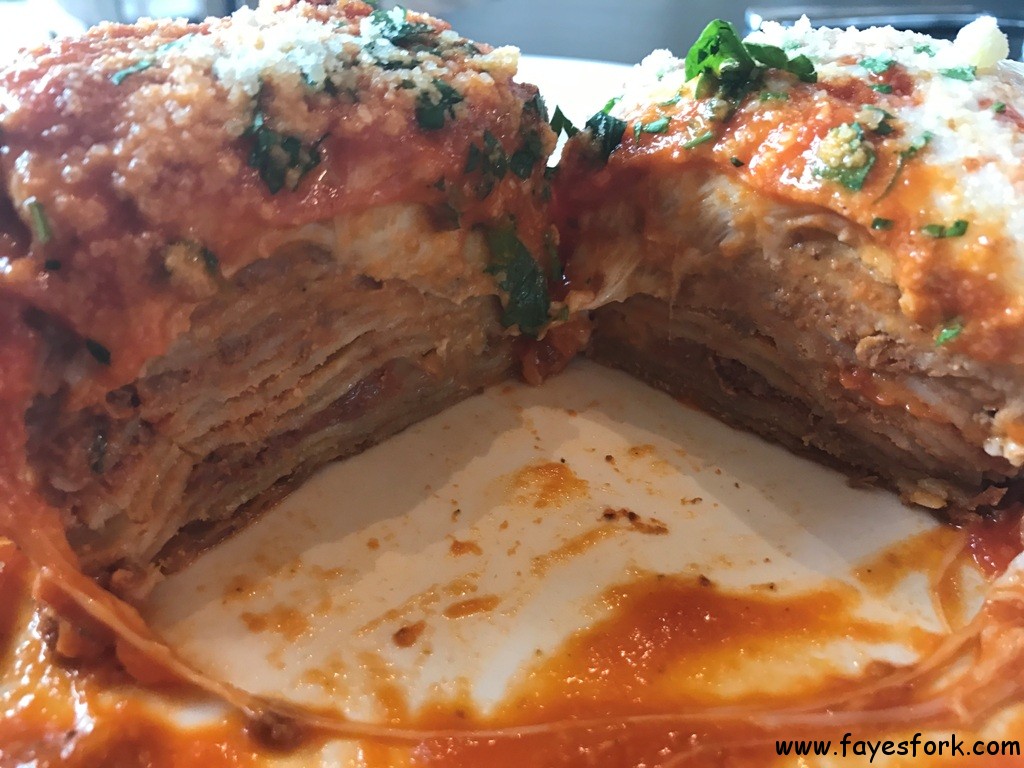 We knew something was off when friend cut into the pasta. We were impressed by how many pasta layers were used. But, you can see how the noodles were cold and congealed together. It didn't taste 'made fresh that day'. Friend commented that it was probably made some time ago and re heated in the oven. Perhaps it would have tasted better had it been re heated all the way through. It made sense why the entrees came out so fast. The pasta sauce was delicious though. It tasted tomato sweet and freshly made.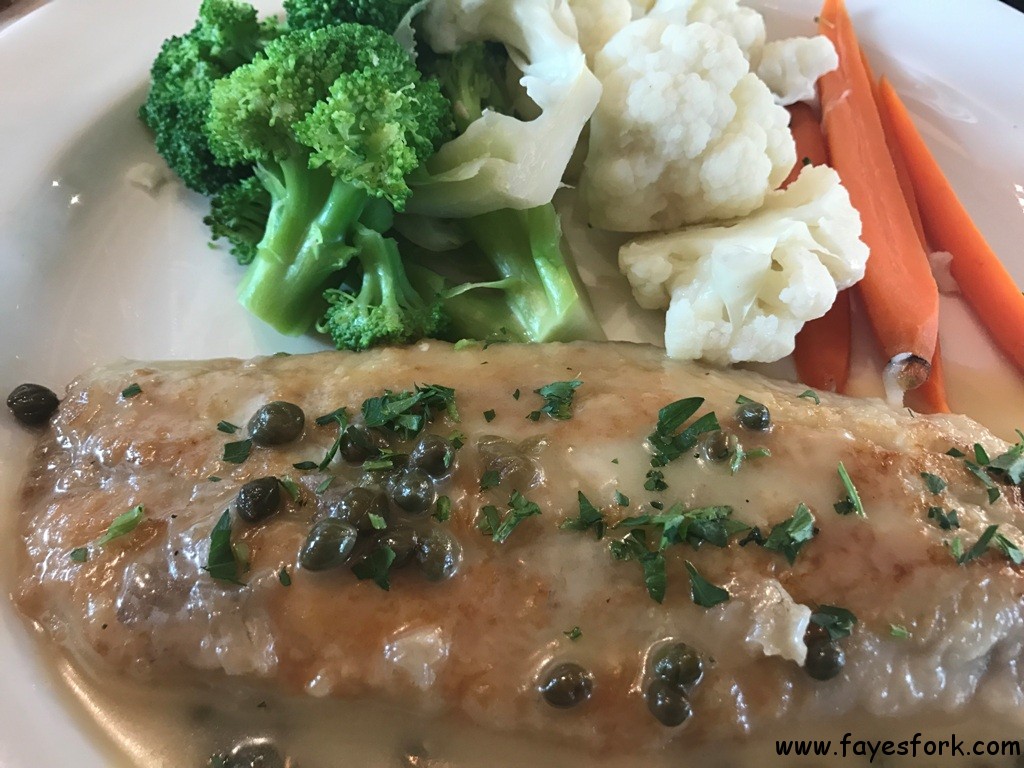 This was the special of the day. Our server recommended it as he said the sea bass was flaky and not meaty (like the swordfish on the menu). I believe it was prepared piccata style with lemons, wine, and capers. The sea bass filet was thin, a bit flat, and small.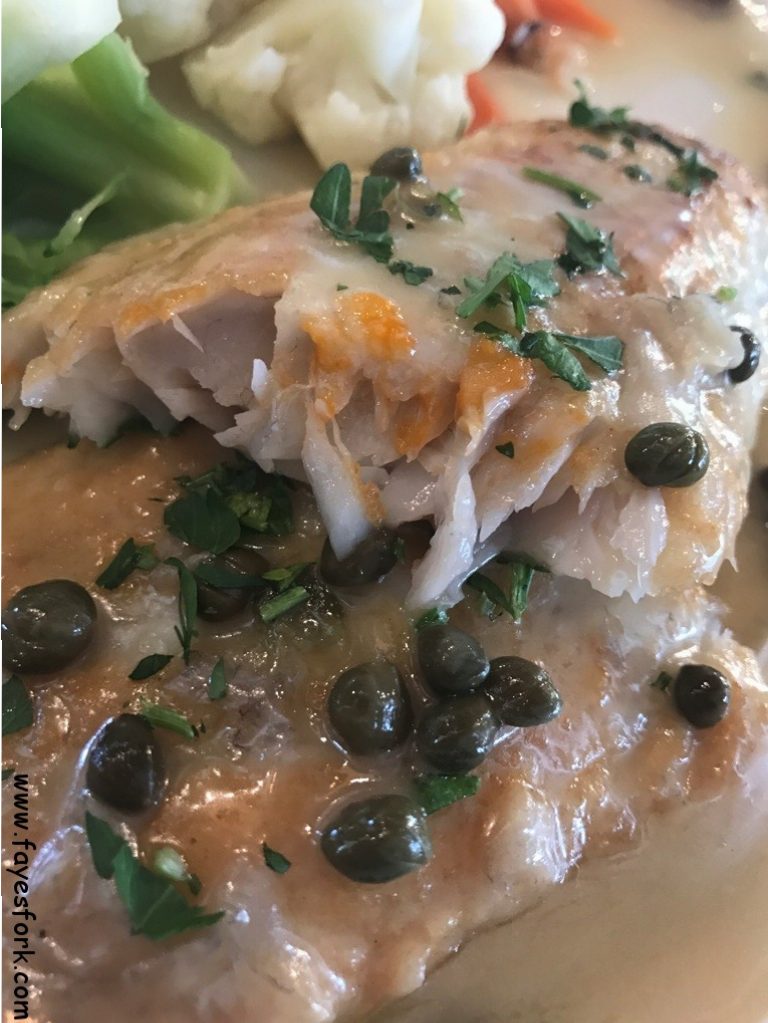 We didn't enjoy the sea bass. There was a fishiness to it that was off putting. Friend couldn't even take a bite. I took a few bites and that was about all I could manage. I don't know if the sea bass was past it's time or perhaps it wasn't prepared well.
The vegetables on the side were plain. Friend found it strange they served a heaping portion of vegetables just steamed.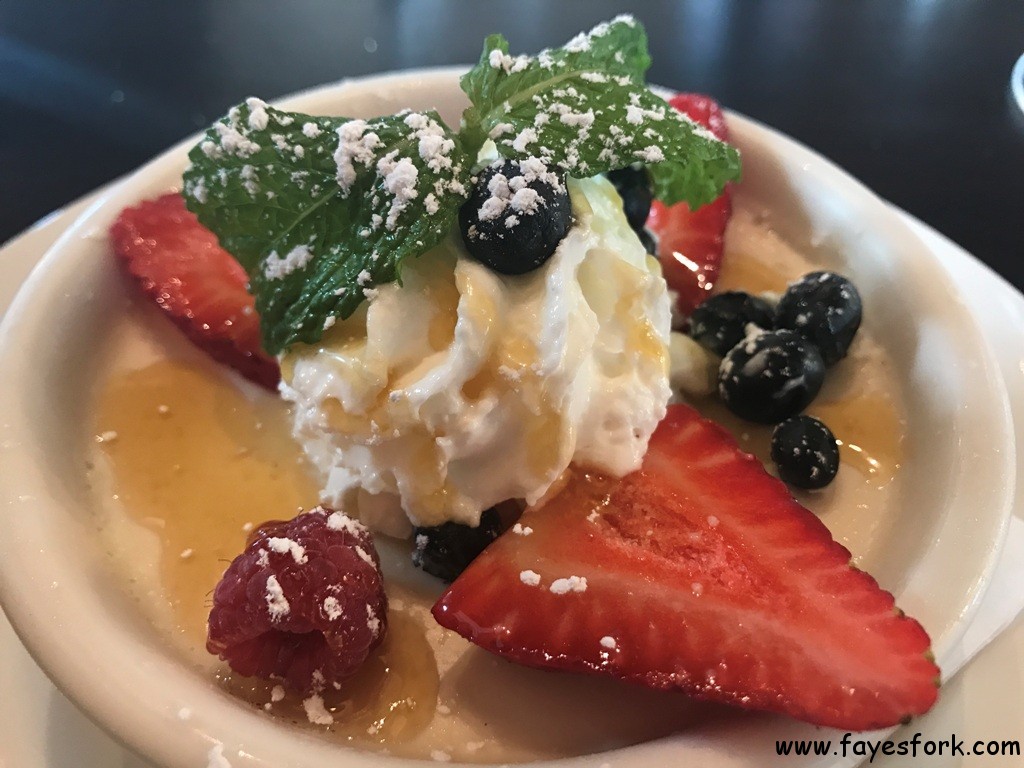 Our server felt bad we didn't enjoy our entrees so he gave us the panna cotta on the house. It was a thoughtful gesture. I'm sorry to say we didn't like this dessert. The thickened cream was too firm and didn't taste much of anything. We did like the fresh berries and honey on top.
The restaurant wasn't busy at all by the time we finished. Maybe they're busier in the evenings. Service was fine. We thought we perhaps ordered the wrong items that day. Their made to order pasta dishes might have been a better option. Or their home made pizzas. Friend doesn't want to return any time soon but I think I would re visit Piacere Mio Del Sur if I was in the area again.
PIACERE MIO DEL SUR
16460 Paseo Del Sur
Ste 135
Del Sur Town Center
San Diego, CA 92127