We noticed Boto Sushi Del Mar had opened sometime ago in this revamped plaza. The restaurant is located towards the back of the plaza by Vons. There's plenty of parking. We've visited twice in the past months for their lunch specials as well as a few other dishes.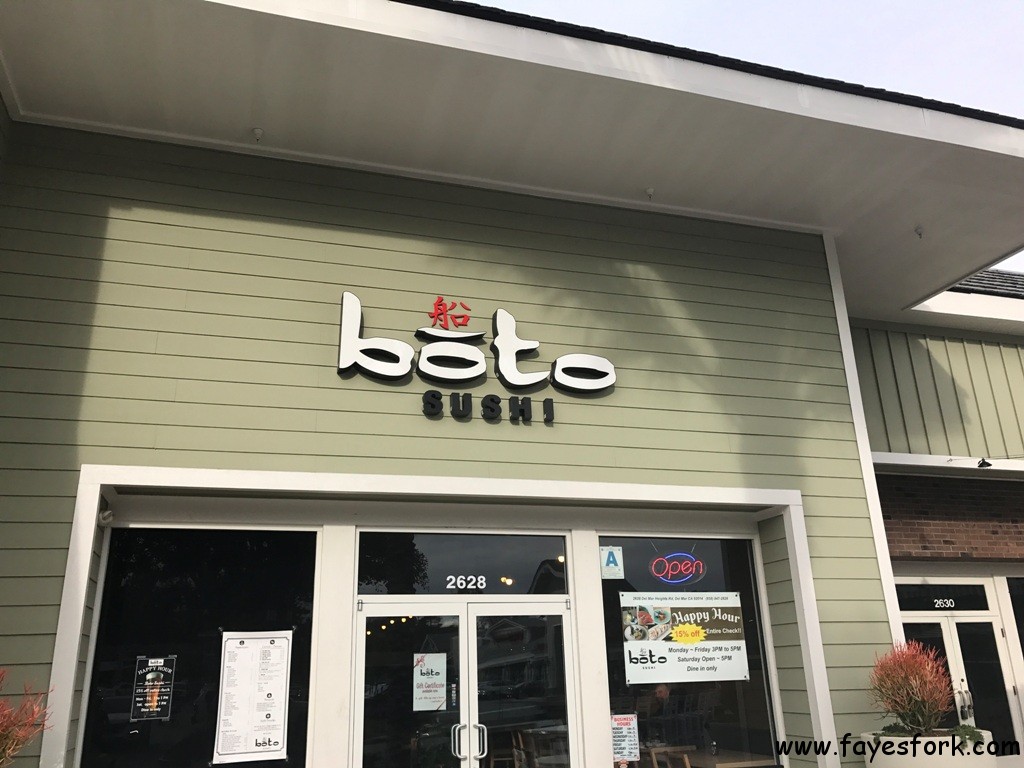 Boto Sushi is located in the same plaza as Broken Yolk and Bushfire Kitchen.
I do not think this Boto Sushi has any affiliation with the Carmel Mountain Boto Sushi.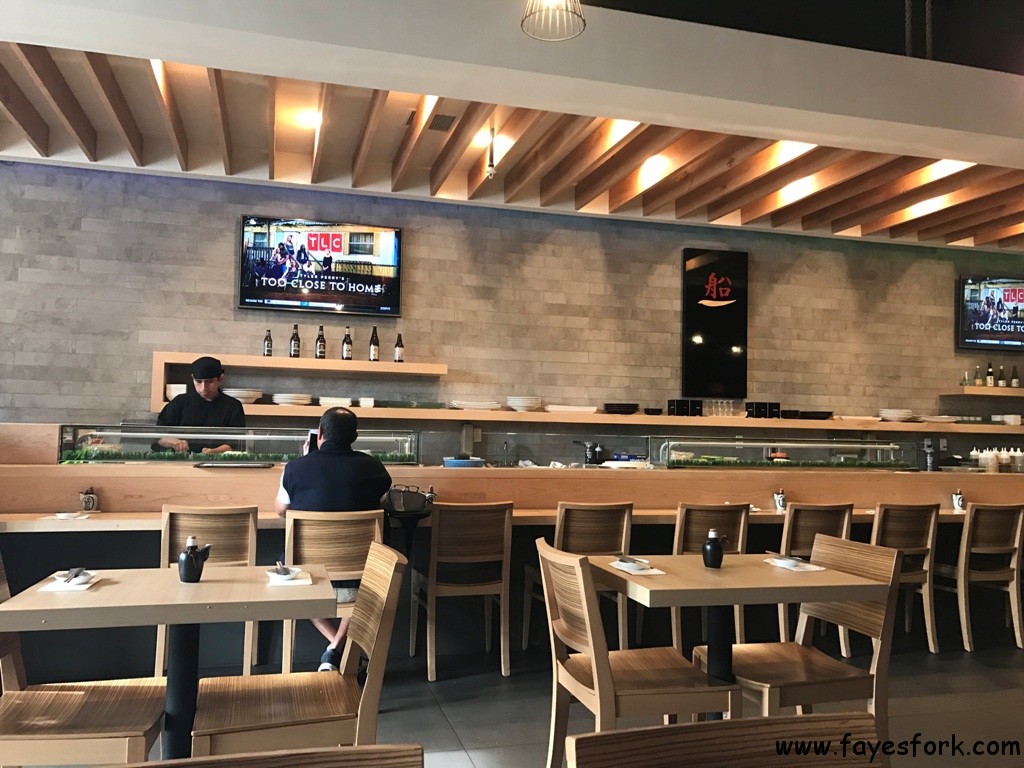 The restaurant was empty the early afternoon I had lunch.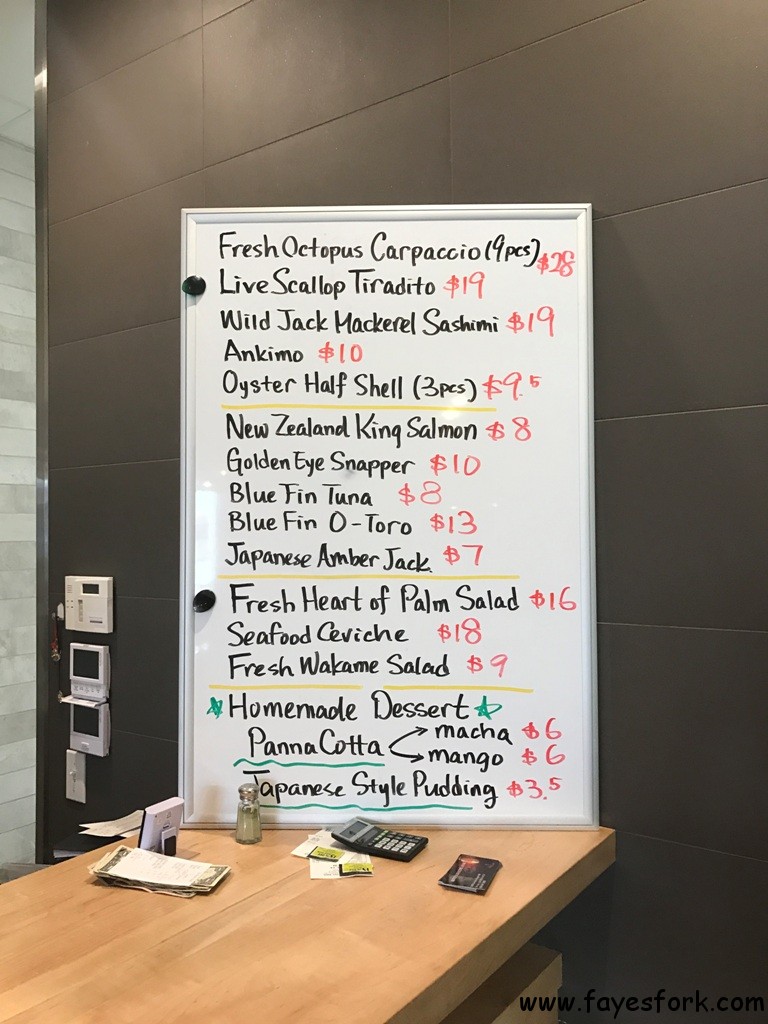 They have a variety of specials which were out of my lunch budget. I would have loved to try the live scallop tiradito or the octopus carpaccio.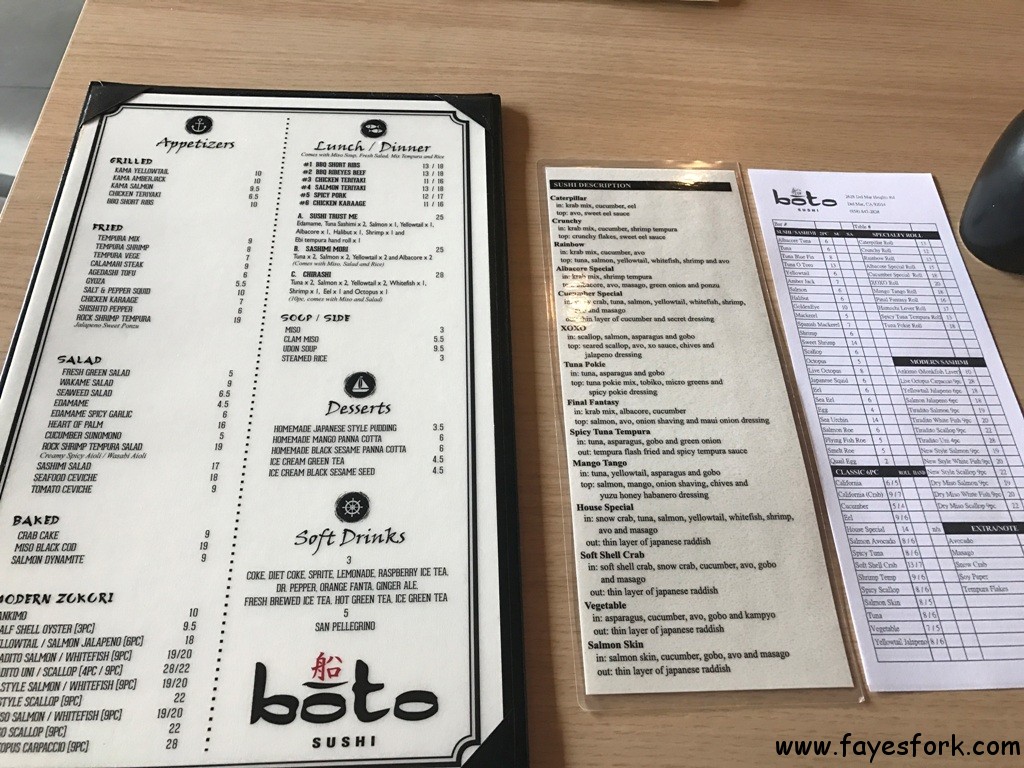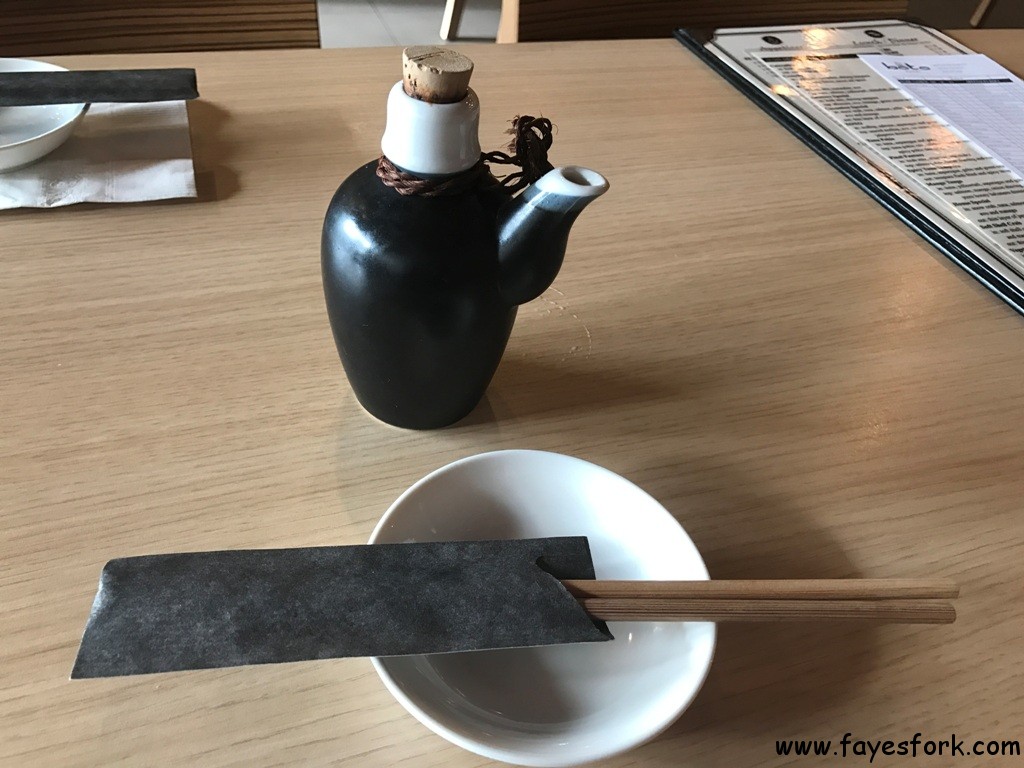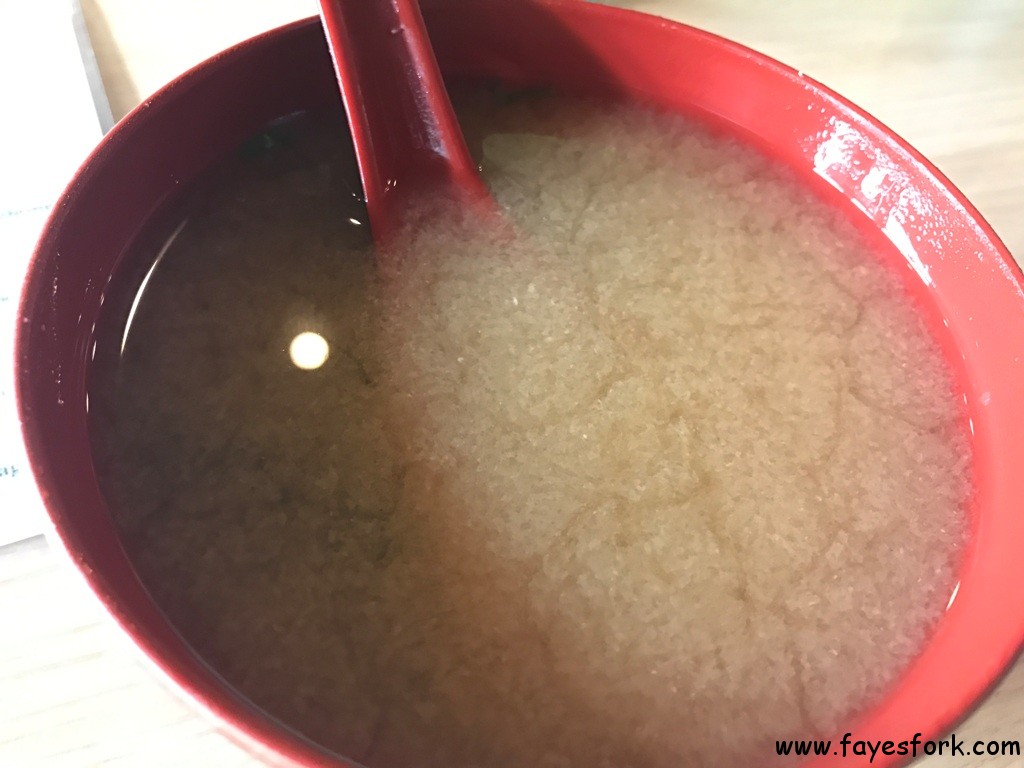 My bento came with miso soup which came out nice and hot.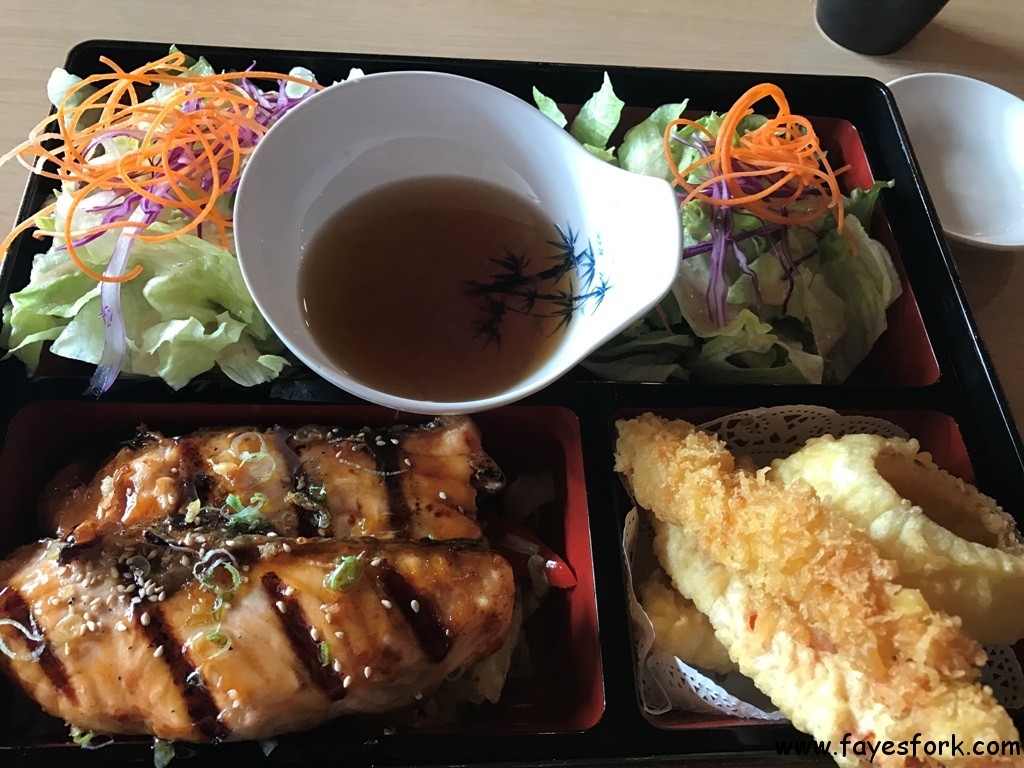 The salmon bento came with mixed tempura, salad, and rice (I opted for double salad instead of rice). I wasn't fond of the salad dressing as it tasted of peanut butter. The tempura (shrimp, onion, zucchini) didn't have a crispy batter.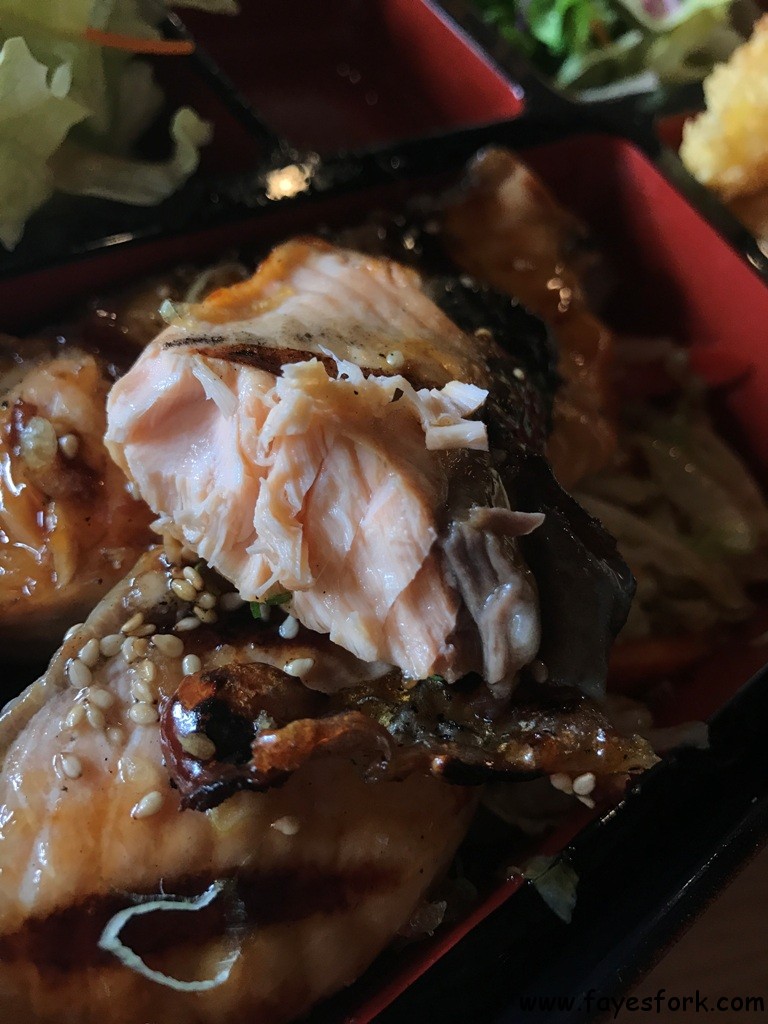 The salmon was enjoyable. It tasted fresh, meaty, and flaky.
Service was pleasant. I thought the lunch special was ok-priced but didn't compare to other Japanese restaurants nearby that offers better lunch specials in my opinion.
Sis and I went for a hike at Torrey Pines one late morning. Boto Sushi Del Mar isn't too far from Torrey Pines so we paid a visit for lunch afterwards.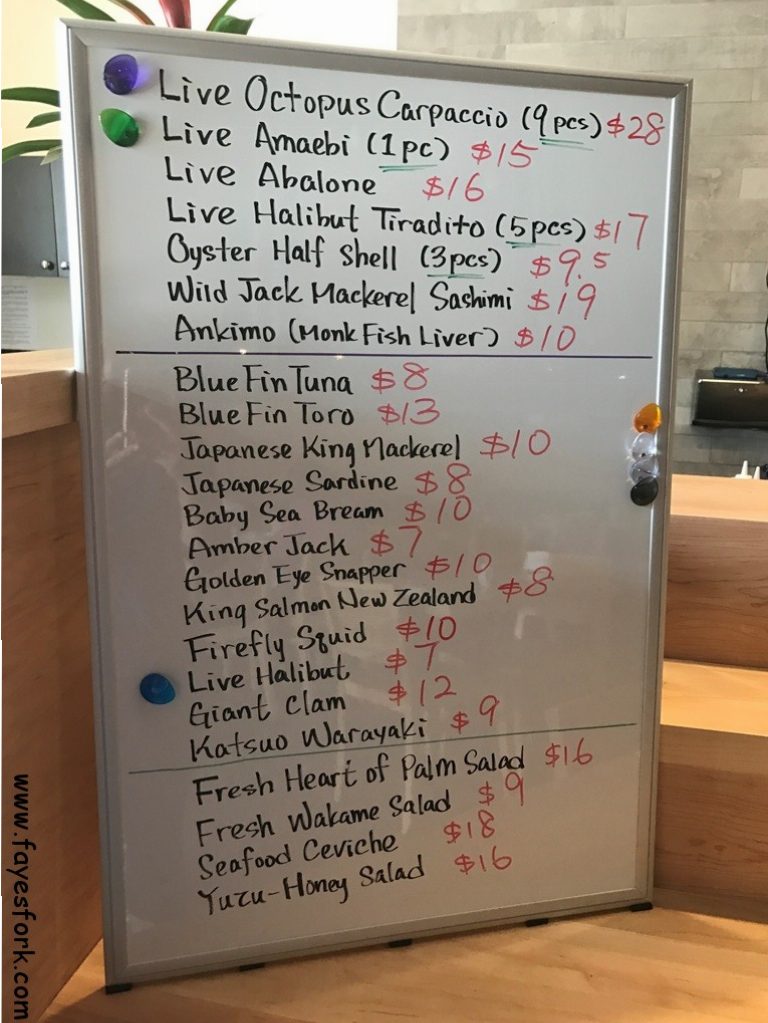 She loves amaebi but didn't want to pay $15 for one live shrimp (especially during lunch).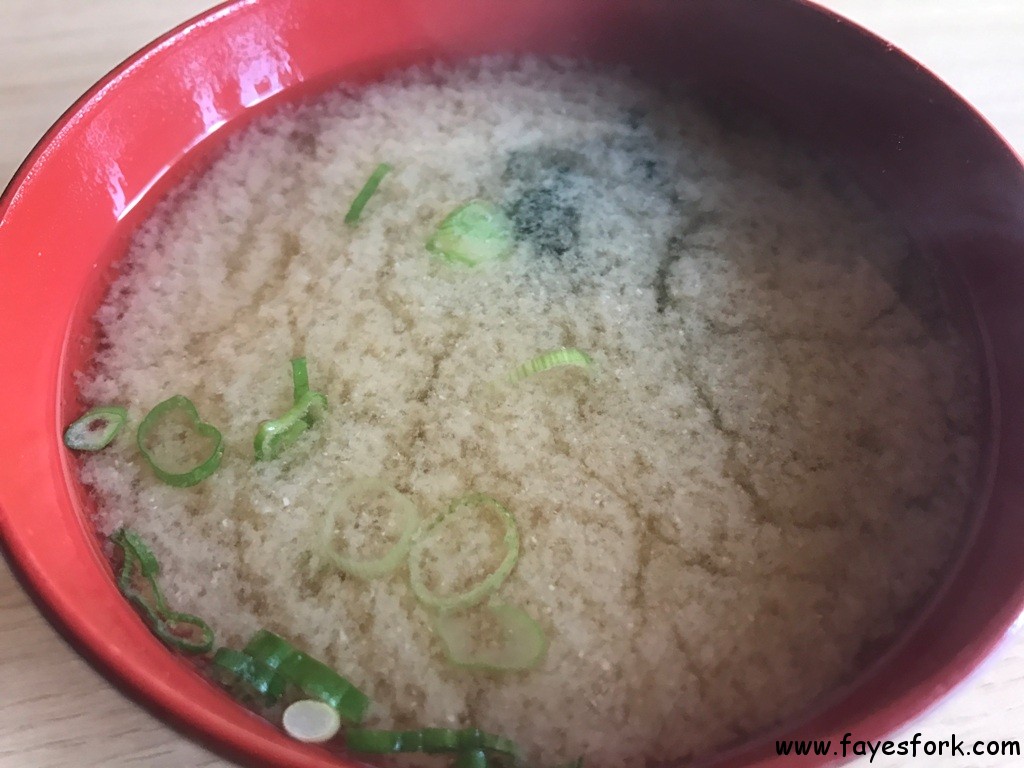 My bento again came with miso soup which we enjoyed. The soup was soothing with the hot broth, green onions, seaweed.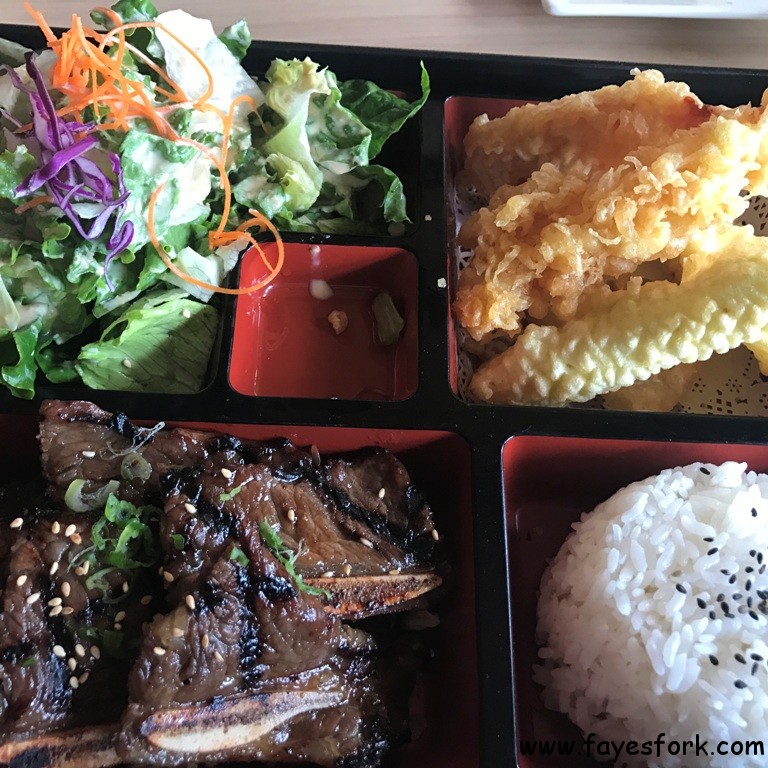 There were about six small bone in pieces of short rib in the bento. Some pieces were fattier than others which we didn't mind. The marinade was sweet but not overbearingly so. There was a nice chew to the ribs. Sis didn't like the salad as she thought the dressing tasted strangely of peanut butter as well. The tempura was fried better this time around as the batter was crispier.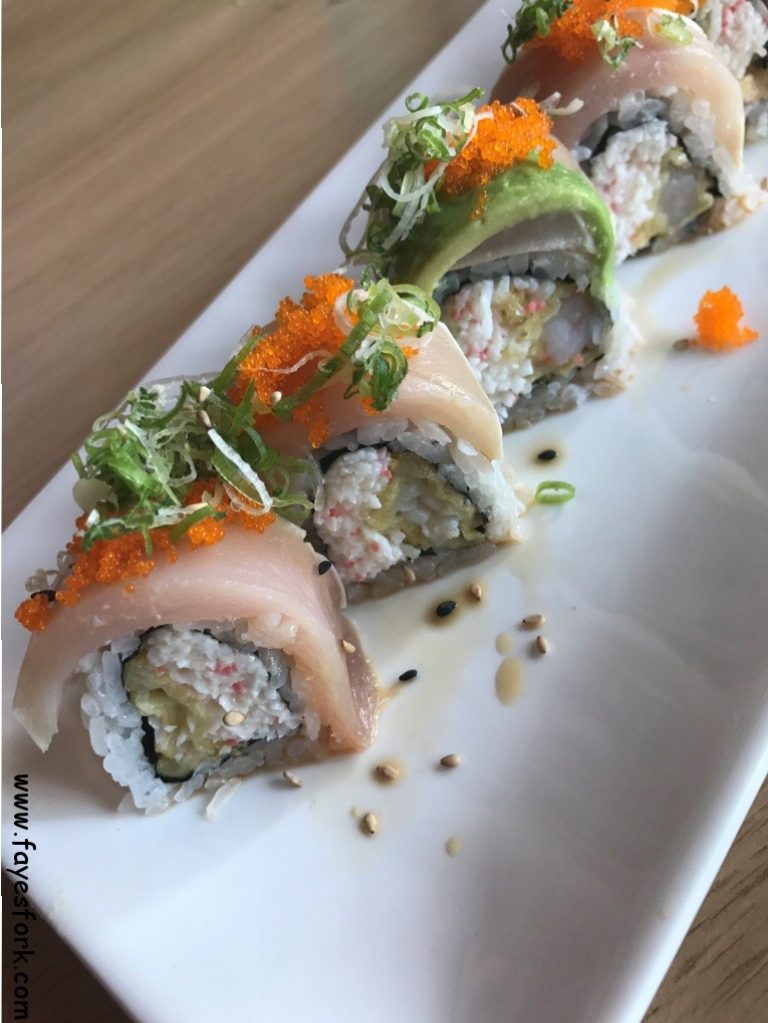 Sis liked her albacore roll. It had shrimp tempura, imitation crab, albacore, avocado, and tobiko. I thought it was expensive but she thought the quality and flavors were fair.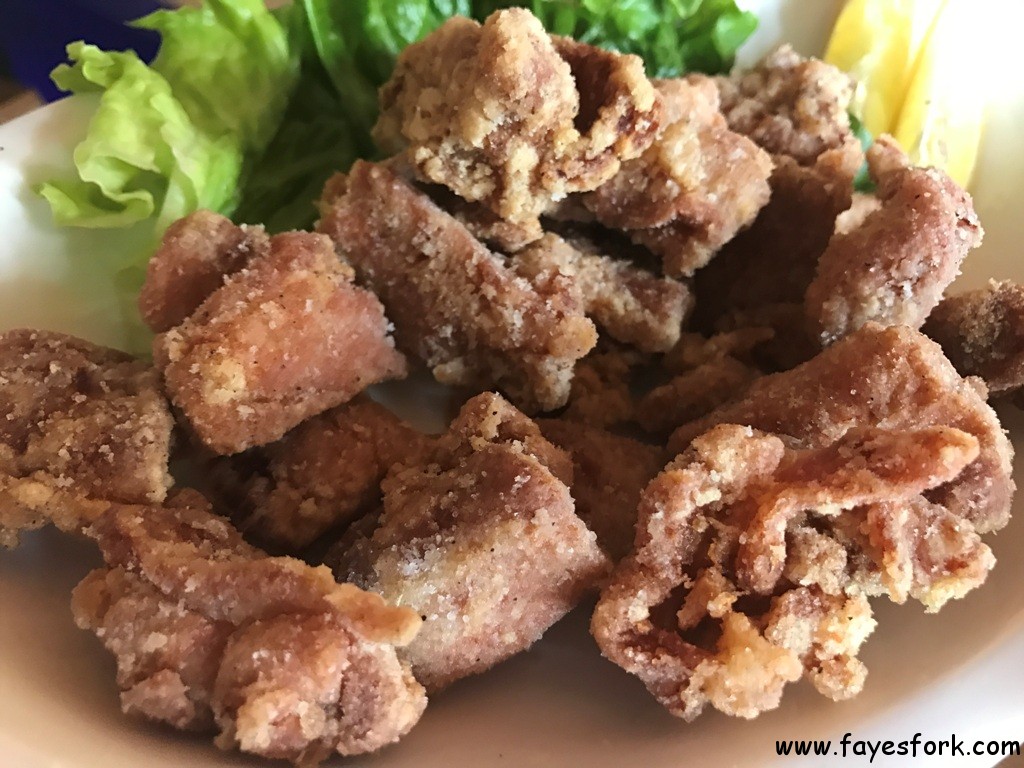 This appetizer came out pretty late (we were almost done with our bento and sushi roll). The fried pieces of chicken thighs were over seasoned with Chinese five spice. It wasn't pleasant to eat as the spices were just too much to handle. The chicken was fried too long as the pieces tasted dry. We wouldn't order this again.
Boto Sushi Del Mar was a bit busier on the second visit. We had a coupon for 10% off but they offer the same discount if you check in on Yelp. The prices are high. I'd return maybe for a fancy date but sis said I should try Ken Sushi Workshop (a few miles down) for that. I hope the restaurants does well in this plaza.
BOTO SUSHI DEL MAR
2628 Del Mar Heights Rd
Del Mar, CA 92014
(858) 847-2828