It's been exciting to see Wokou Ramen & Yakitori build this North County location to their liking. You can tell the owners/partners want to bring a different vibe to this part of town. The open and sleek restaurant is hip, modern, and a breath of fresh air. Plus, where can you find ramen and yakitori that's NOT in Convoy these days. Cdj and I recently visited to try out their happy hour and also a few yakitori items here at Wokou Ramen & Yakitori. I was pleasantly surprised how much I enjoyed the yakitori that's grilled right in front of you if you sit in their outdoor bar. The grill doesn't use the famous binchotan charcoal so I was worried if the taste and flavor would still be there.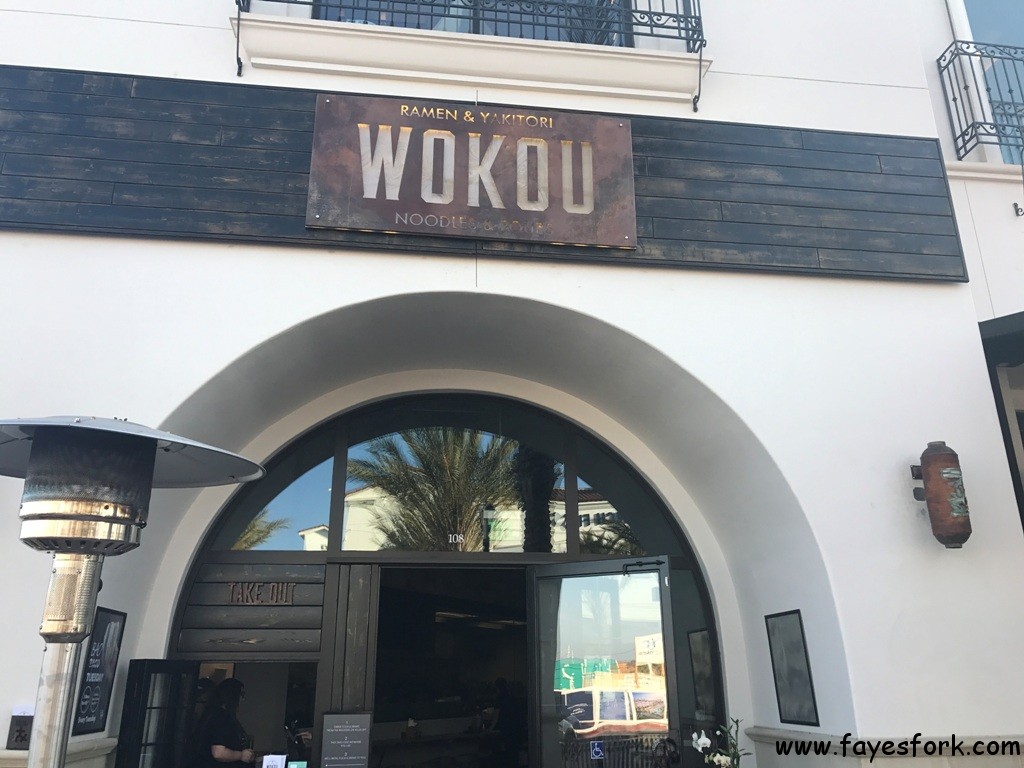 Wokou Ramen & Yakitori is located next to Crudo by Pascal Lorange and across the street from Westroot Tavern.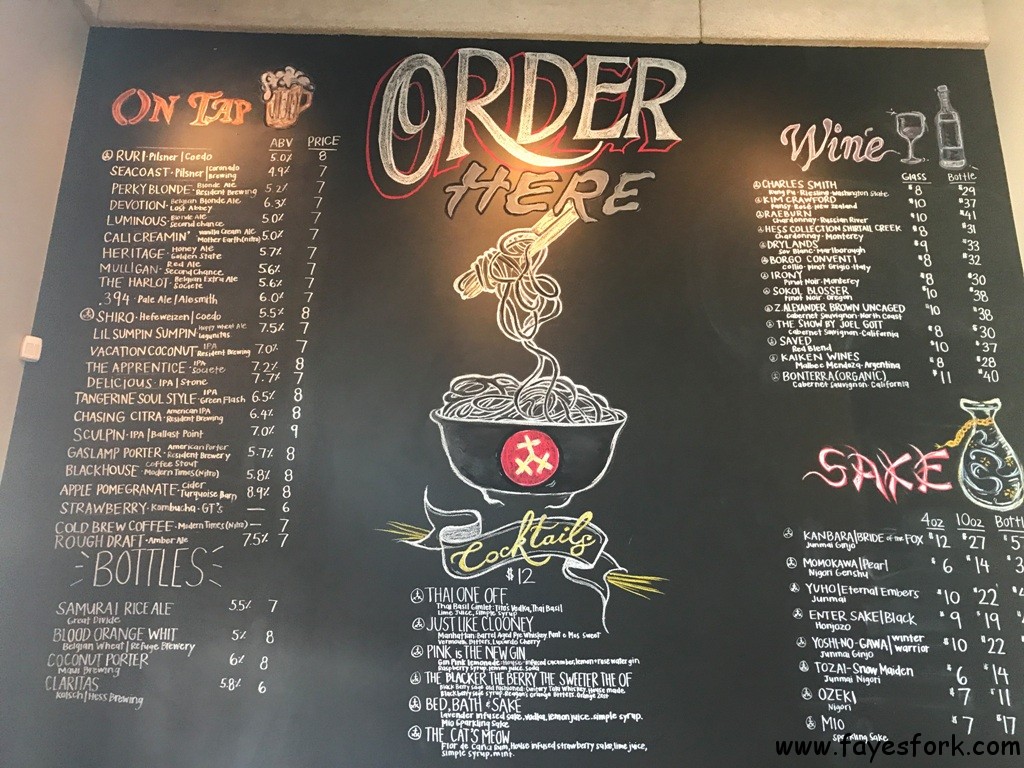 You order from the cashier, pay, and someone brings your items to your table when ready. But you can also head to the bar to order and partake in their happy hour there.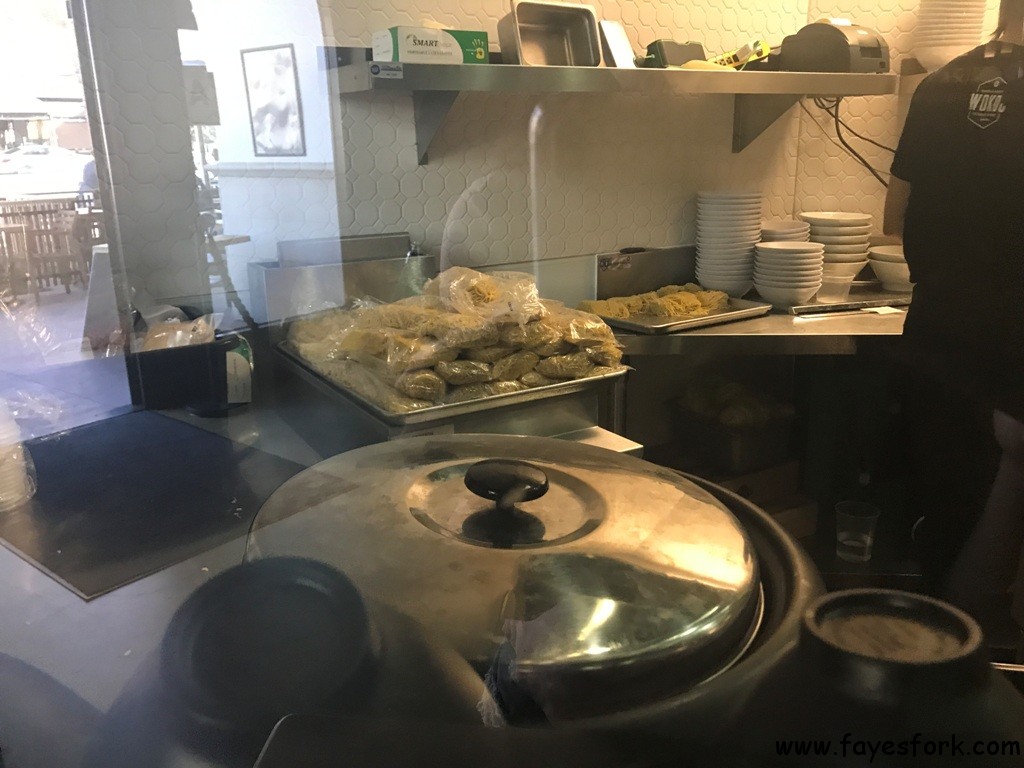 There's kind of an open kitchen. Here's a shot of the noodles they use.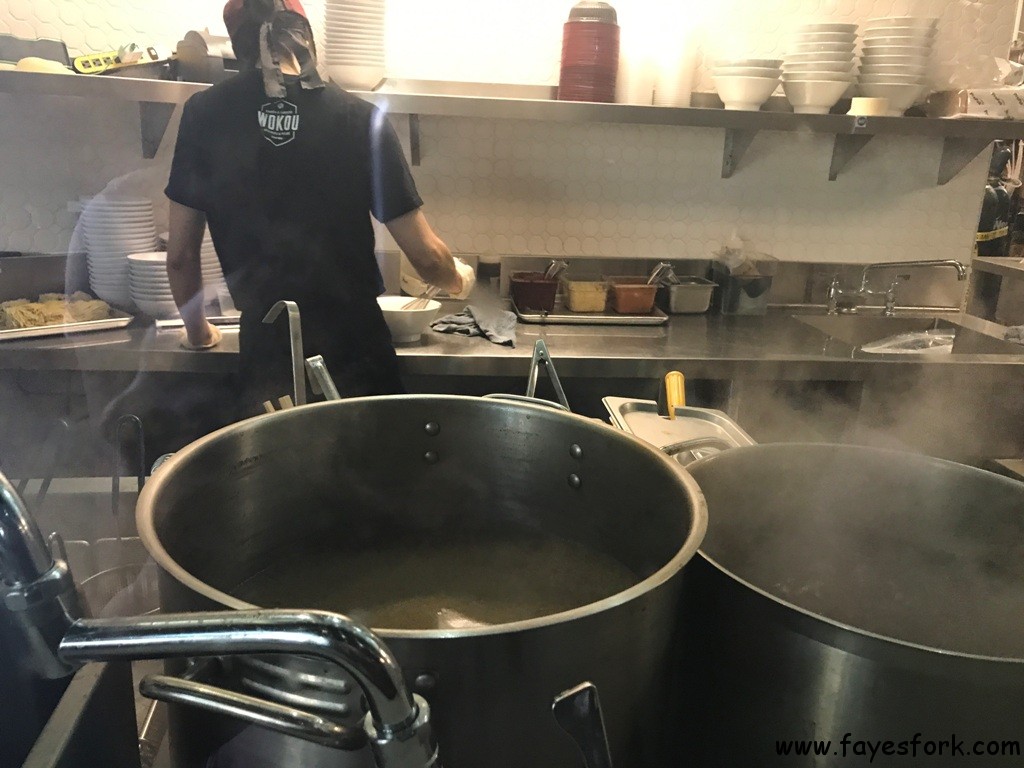 Here are their vats of ramen broth.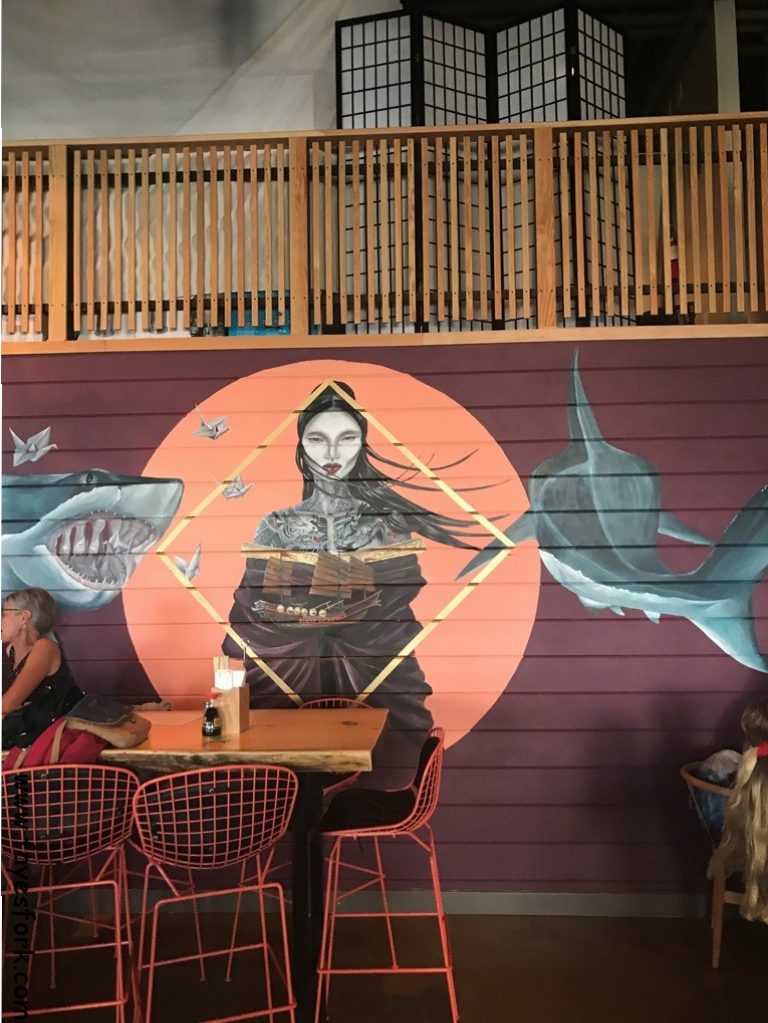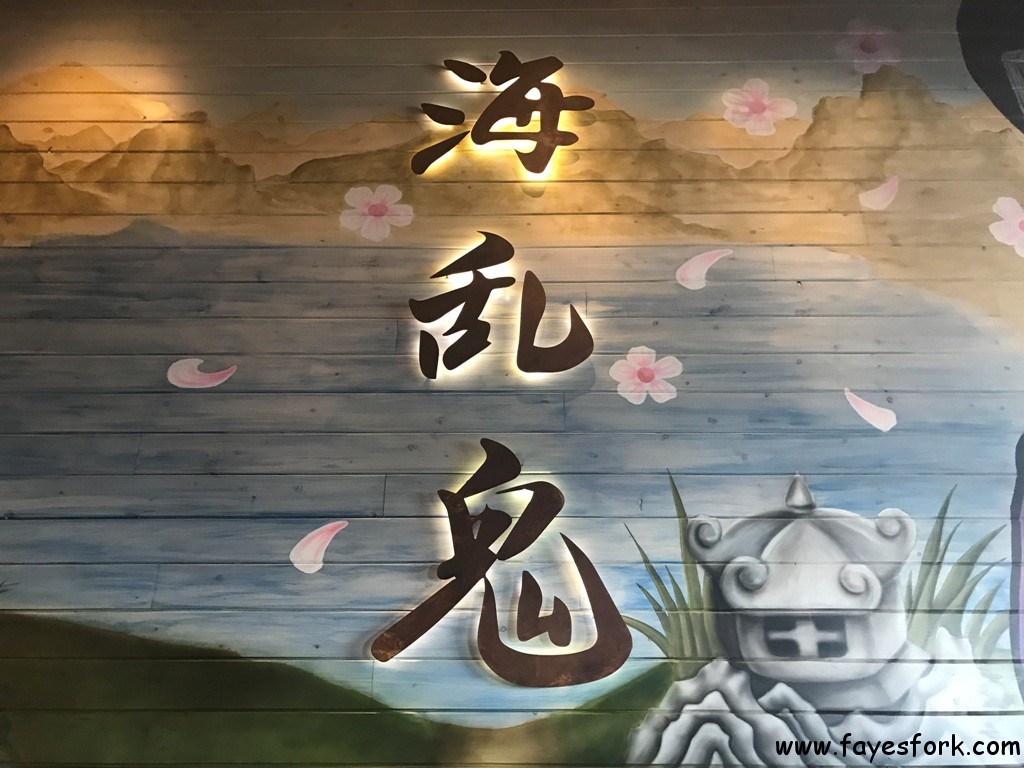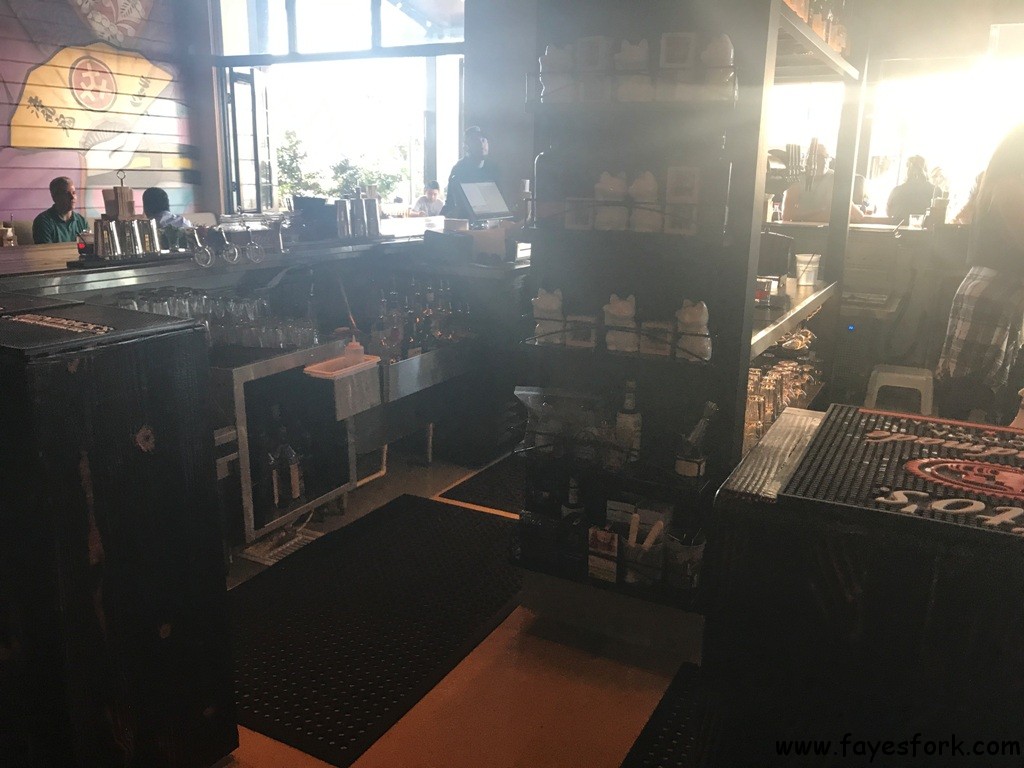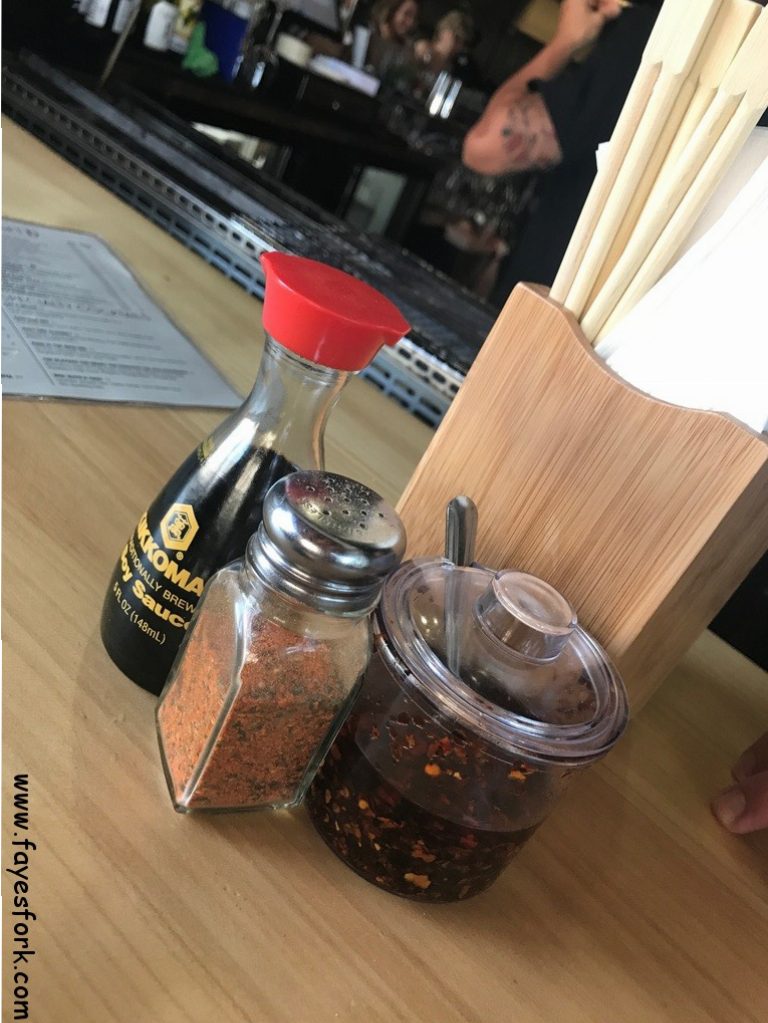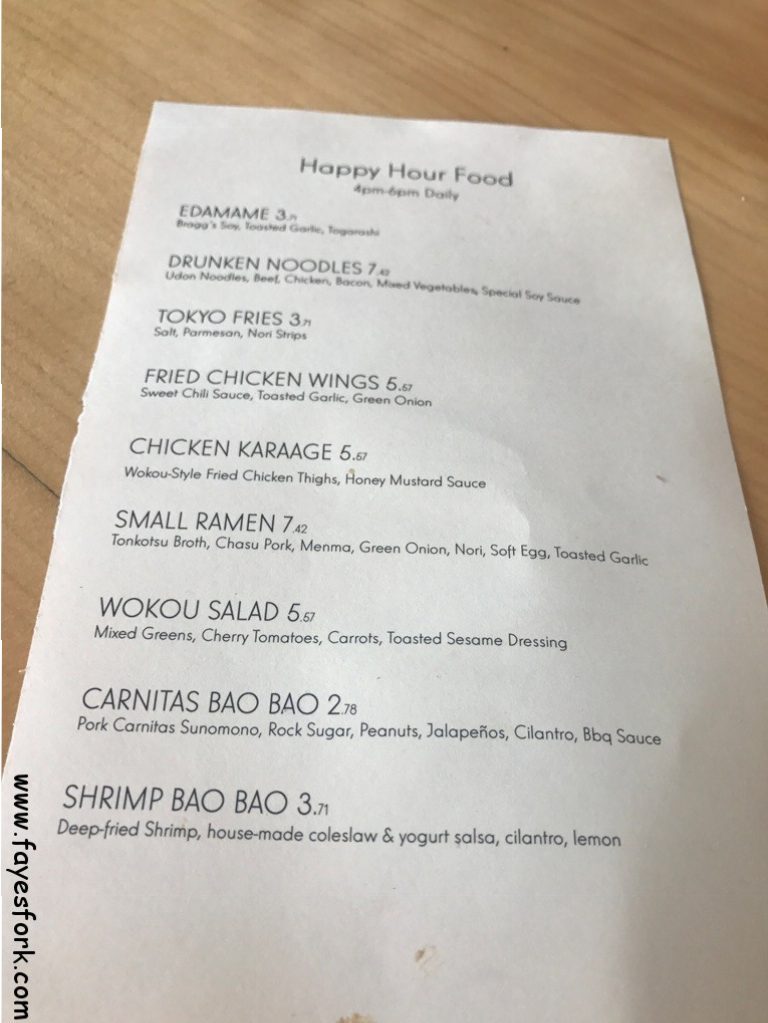 Note that their HH prices listed on their website doesn't match what's printed on their happy hour menu we saw that day. The printed menu has cents added to it whereas the website rounds down. Wokou Ramen & Yakitori currently offers their happy hour from 4-6p daily.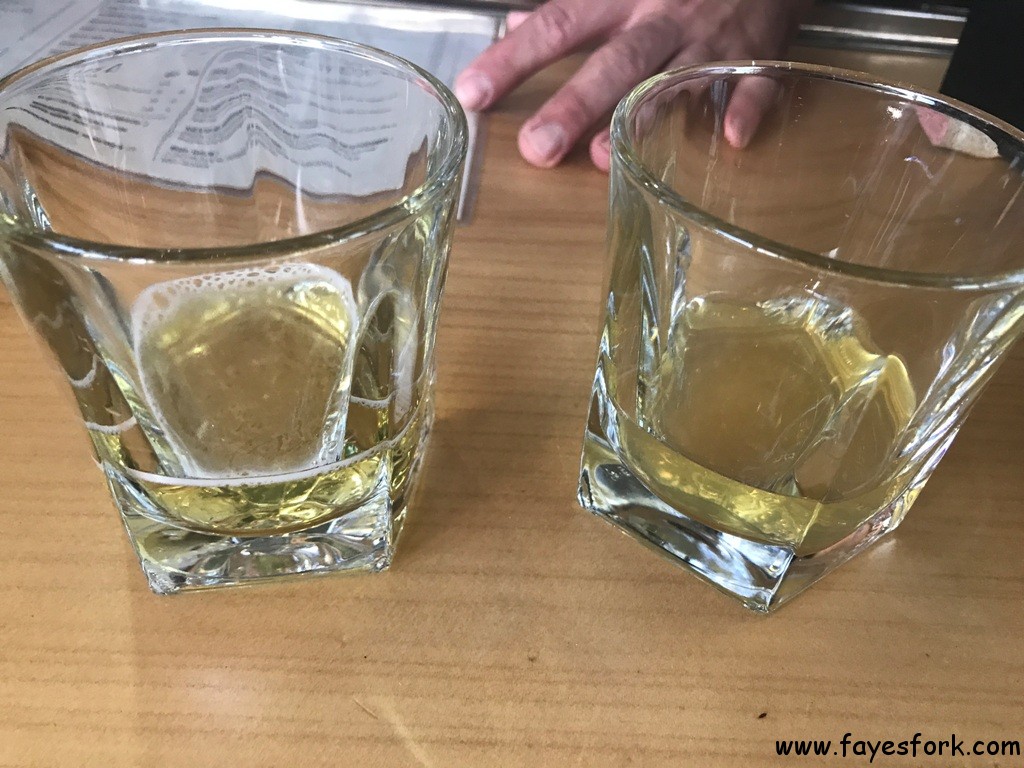 Our bartender Josh was fun and kind. I wanted to order any Japanese draft beer they had so he let me sample the Coedo . They have both a hef and lager version.
I think I went with the lager. I noticed a gentleman behind the bar who fit the description I had heard of him (young, cute, from the area, tattoos). We struck up a conversation and it ended up that he, Joey, is the manager of Wokou Ramen & Yakitori.
You must meet this guy. He's ridiculously down to earth, personable, and gives AF about this restaurant (hey, that's the first time I've ever used AF). He told us the story of Coedo, the brewer/creator of this brand, and how they import this brew here to the States.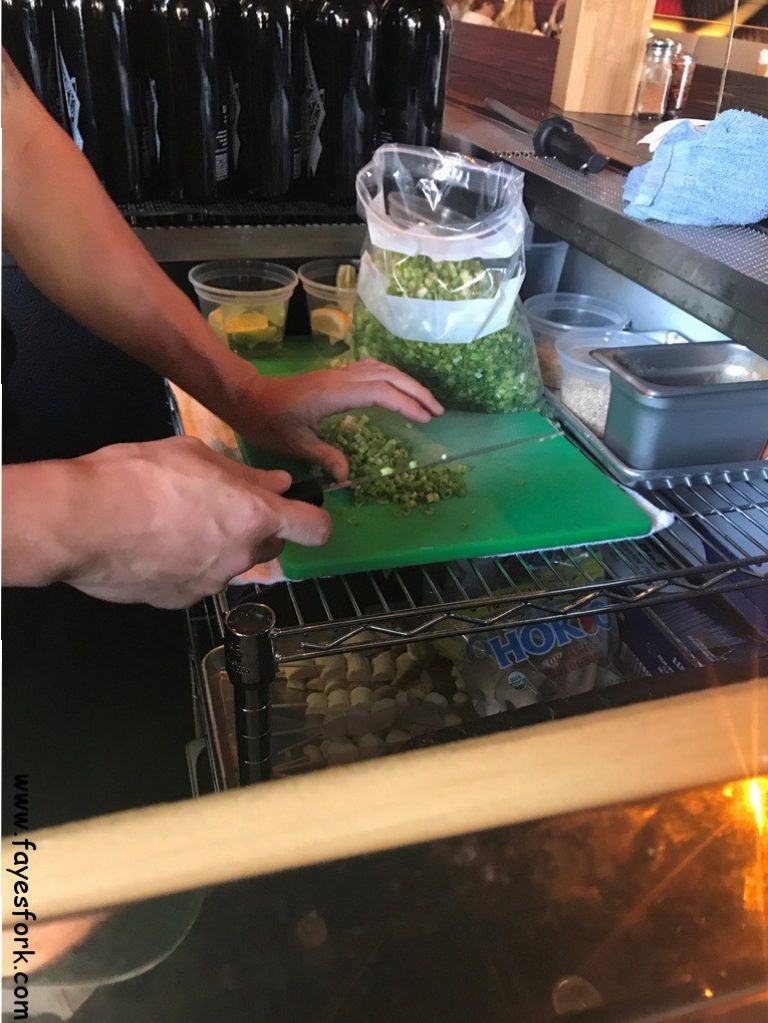 Cdj was talking to Joey when I noticed one of the bartenders or chef chopping green onions at the bar. I thought for a second it would be used in a drink (I know, terrible) but he explained it's for their ramen. Thought that was strange but it led me to notice this –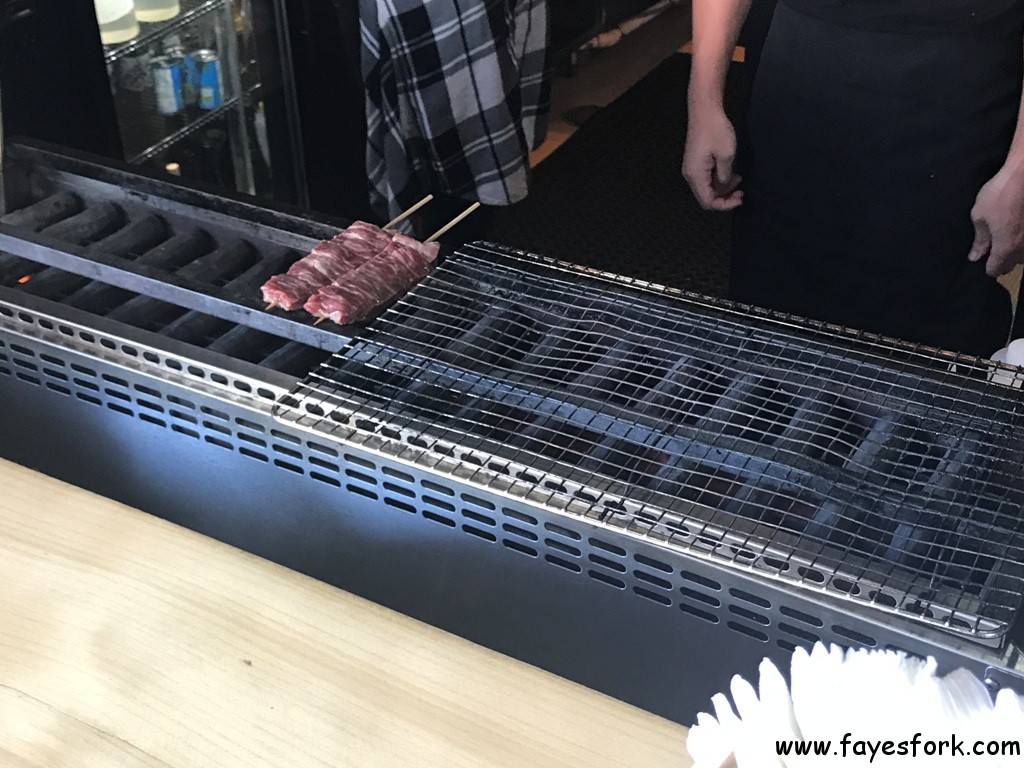 THIS is when we noticed the yakitori grill RIGHT IN FRONT of our bar seating. I believe they grill all their yakitori items here at the bar. You can watch them do this if you sit in the outdoor portion of the bar (it only had 4-5 seats so very limited). We had already placed our happy hour items though.
This was an ok serving for about $2.78.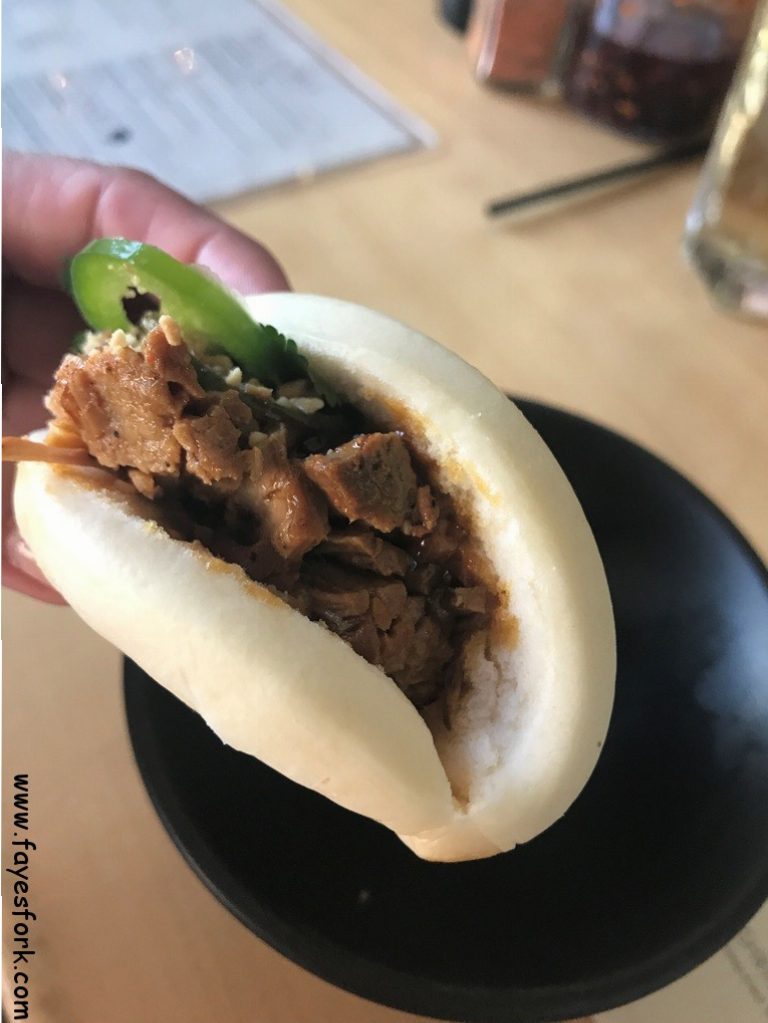 There was a decent amount of tender carnitas but something tasted too sweet (maybe the bbq sauce and/or rock sugar) and too salty. The steamed bao bun was delicious and so soft. I wonder if they make that in house. I enjoyed the fresh slice of jalapeno, cilantro, and crushed peanuts.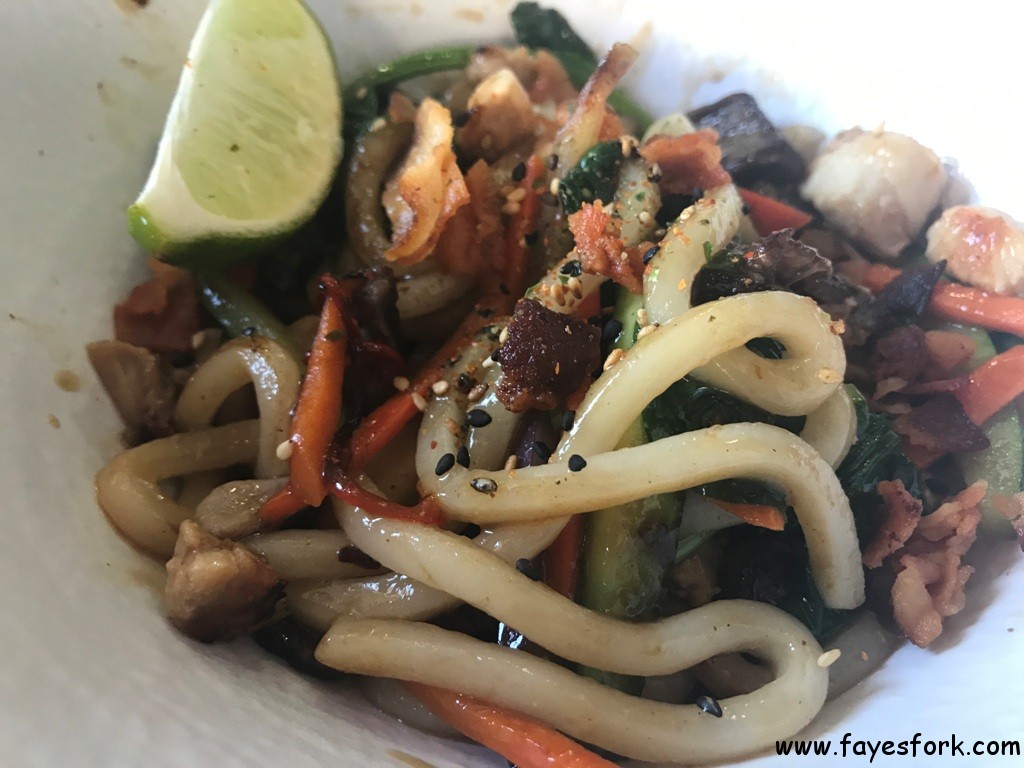 This was a small portion for $7.42 on happy hour. The serving size wouldn't satisfy most.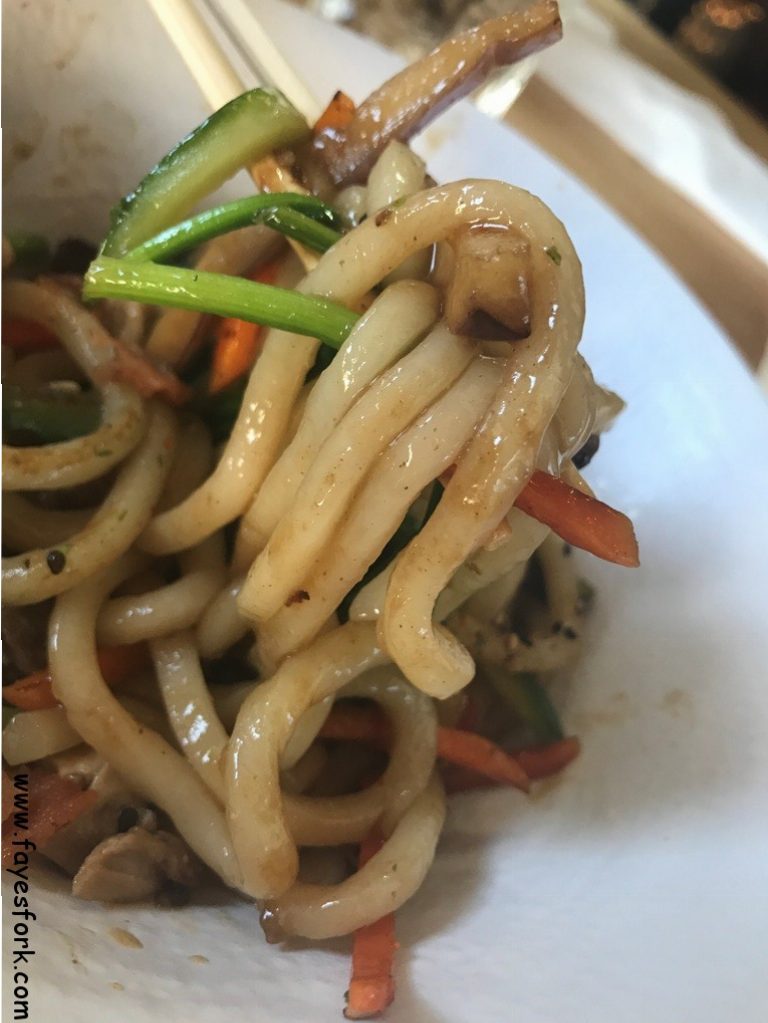 The udon noodles were nicely slippery and wok'd well with the ingredients. I thought the beef and chicken, which there wasn't much of, were dry. I liked the bacon and mixed vegetables (zucchini, onions, carrots). Cdj mostly enjoyed this dish but agreed it was small.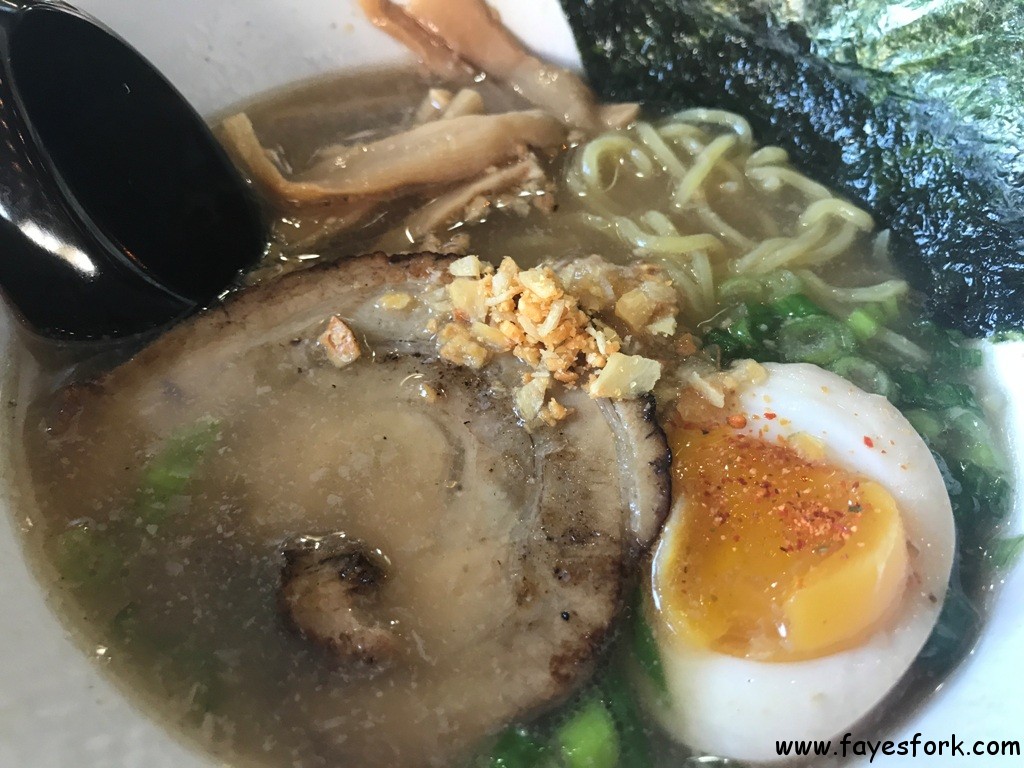 This was listed as $5 on their website so I'm just noticing the $7.42 as I type this. It's a small bowl of ramen. It does have one slice of chasu pork and a half soft egg.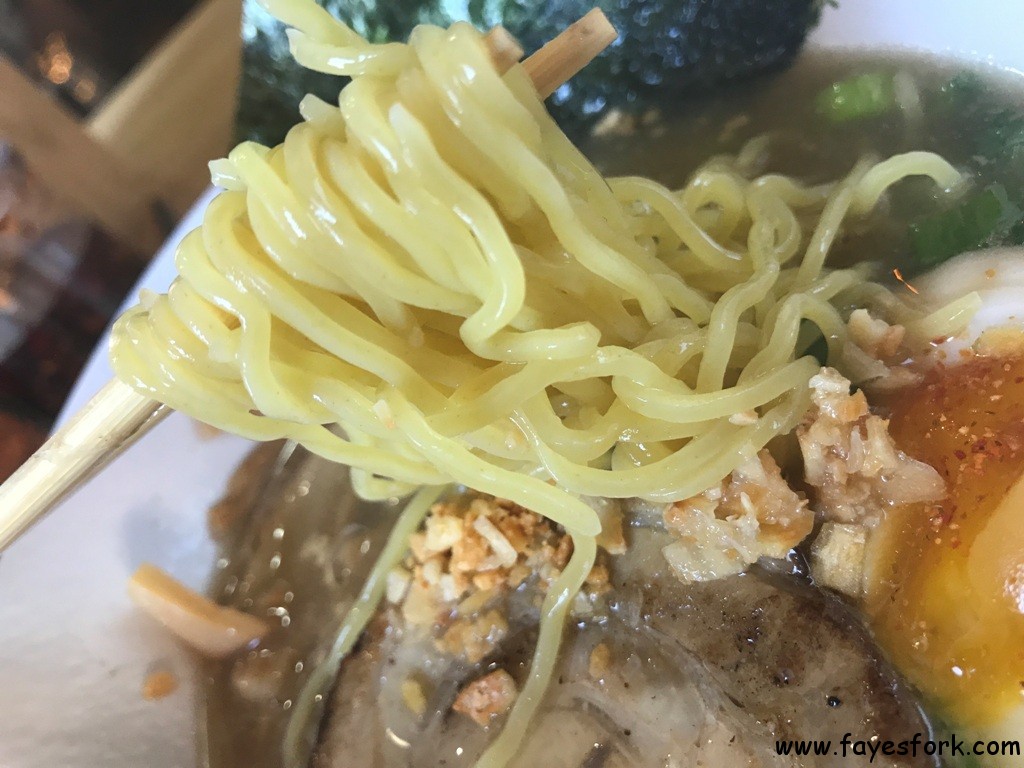 There was a ton of noodles in this ramen. The noodles were wonderfully al dente and had a nice chew to them. There was just too much noodles and very little broth. I was pleasantly surprised I enjoyed the tonkotsu broth. It could have had more umami. There was a nice porky taste to their broth but I prefer a thicker creamier consistency from rendered down bone marrows in my ramen broths.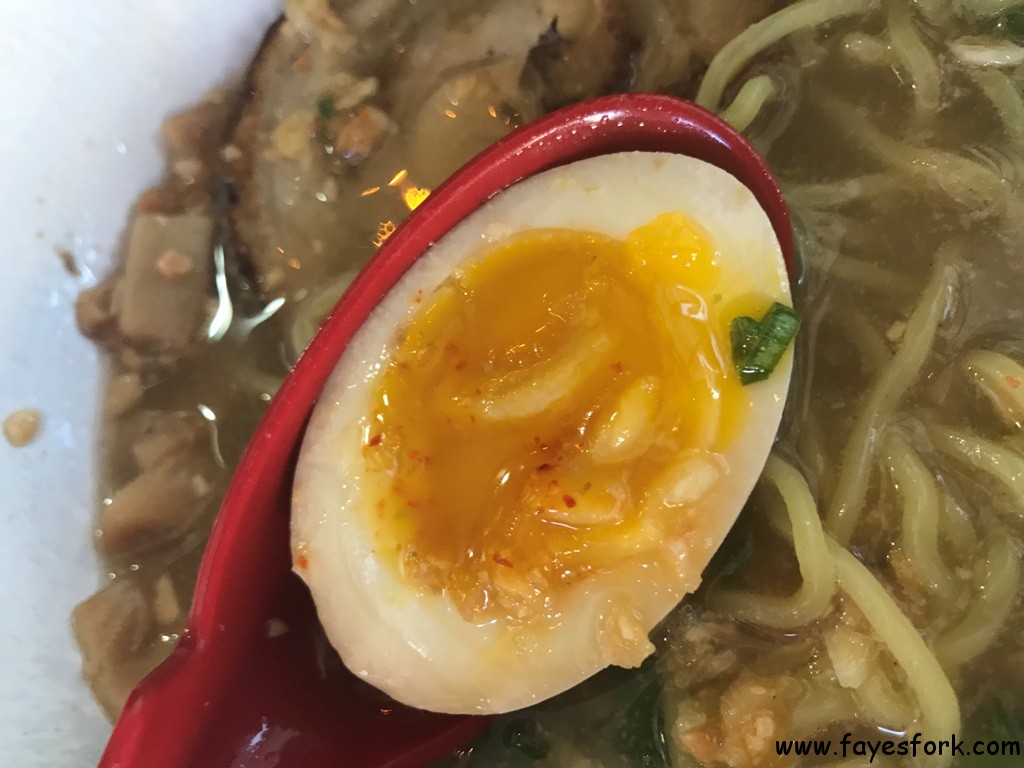 Oh the half soft egg was wonderful. I don't like yolk but appreciated the molten oozy yellow center. Overall, the tonkotsu ramen wasn't bad.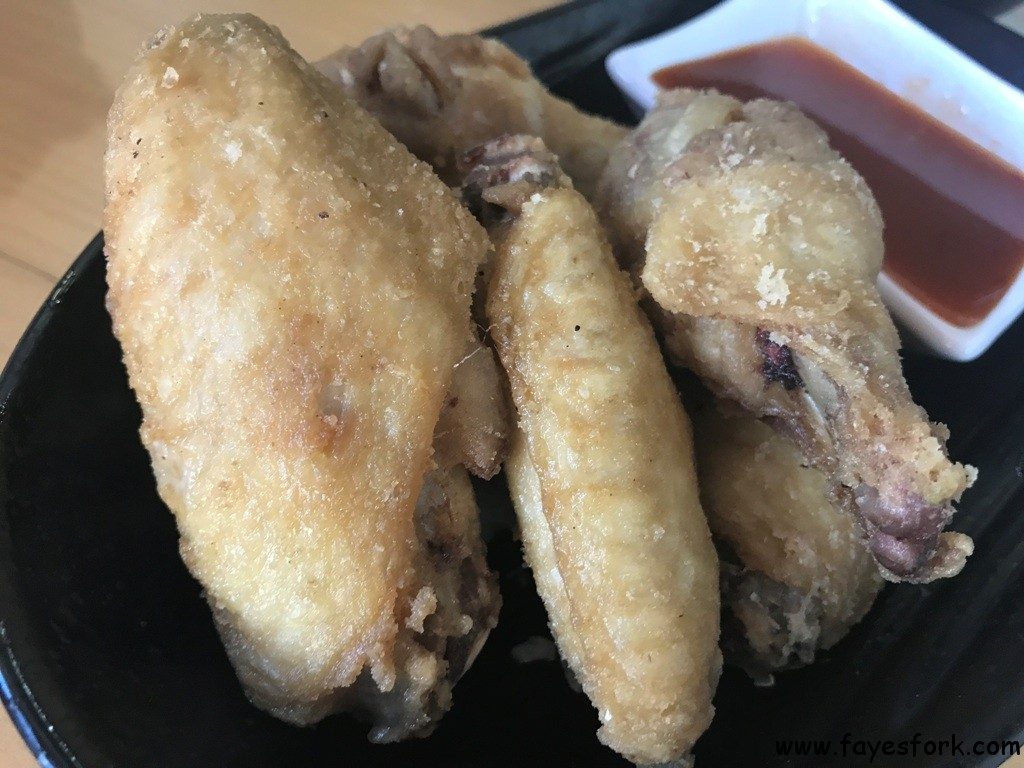 There's about six to an order so $5.57 was a nice HH price tag. We asked for the wings to be naked. I believe someone told us all three ingredients come with the wings (chili sauce, toasted garlic, green onions). Unfortunately, there was no garlic or green onions in ours. The wings were nicely fried but tasted bland even when dipped in the sweet chili sauce.
Our four above dishes came out so quickly that it was hard to enjoy each dish without rushing to get to the next. I'd suggest ordering the HH items one or two at a time if you're within the HH time frame to do so. That way you won't feel rushed to consume all items at once.
Aside from that, we were too distracted (in a good way) from this –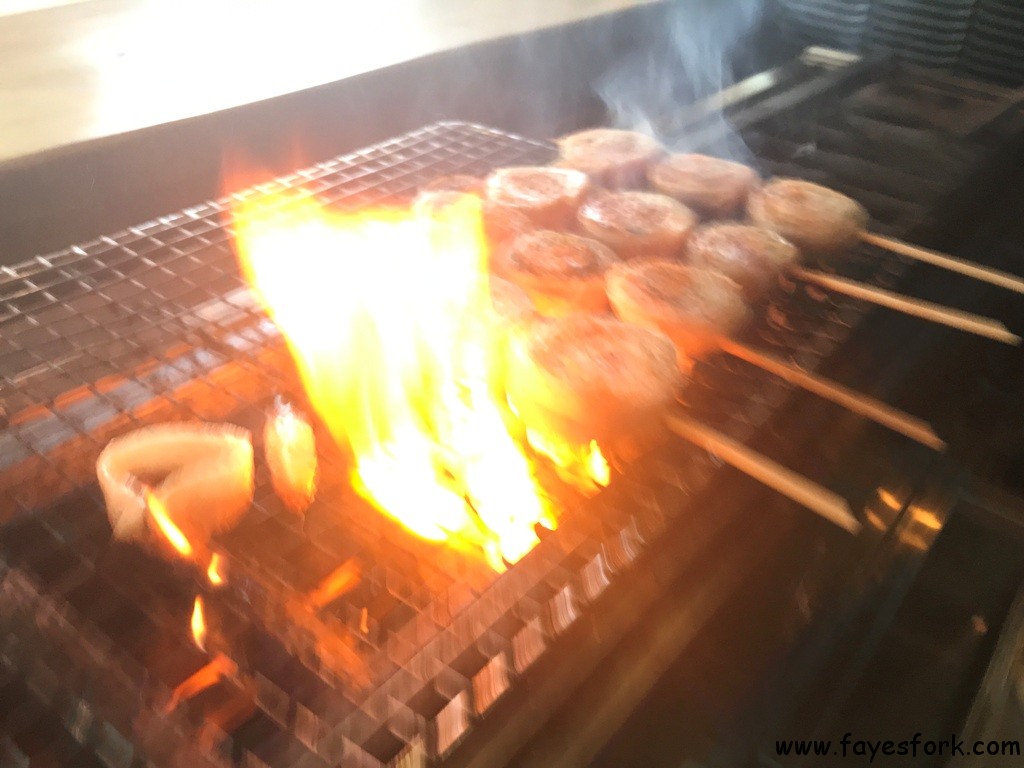 Cdj and I knew we had to order a few yakitori items to try.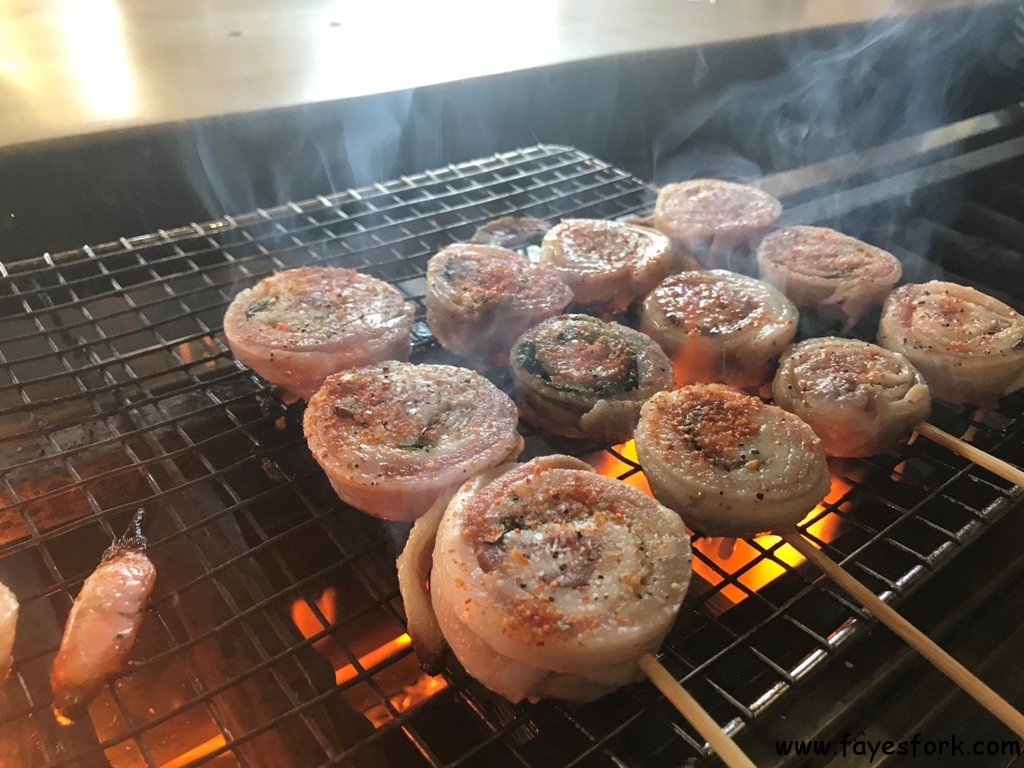 The chef was making this pork kimchi for someone.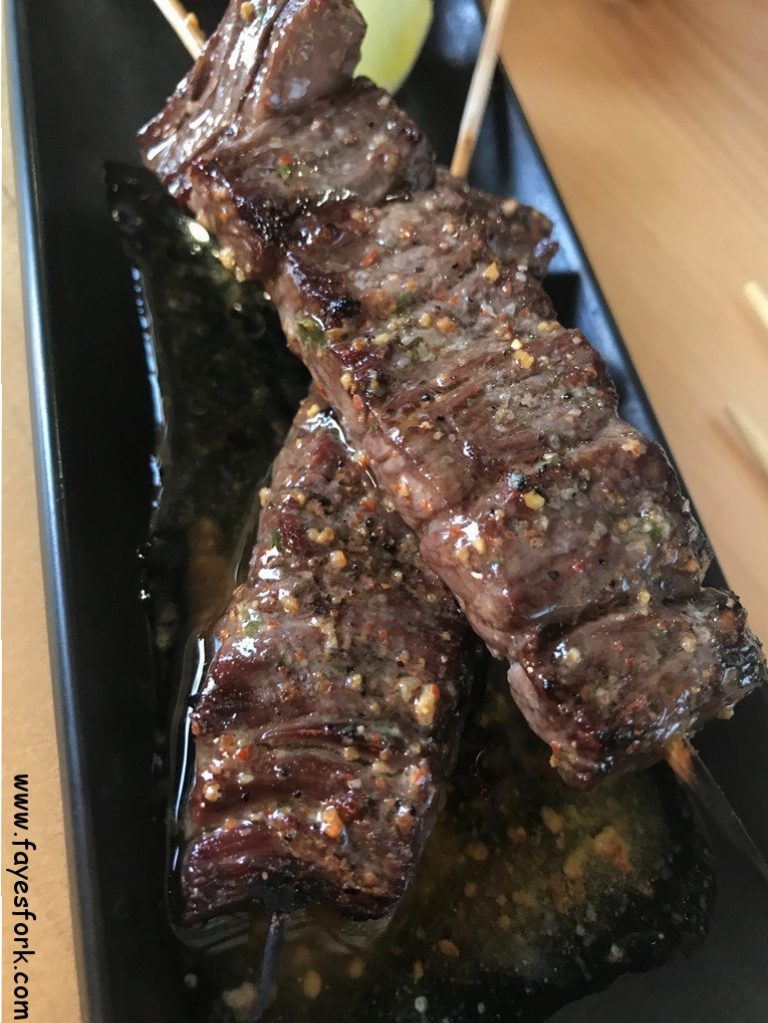 My goodness gracious. My initial nervousness of no binchotan coals being used subsided when our two sticks of skirt steak were placed in front of us. It looked and smelled divine.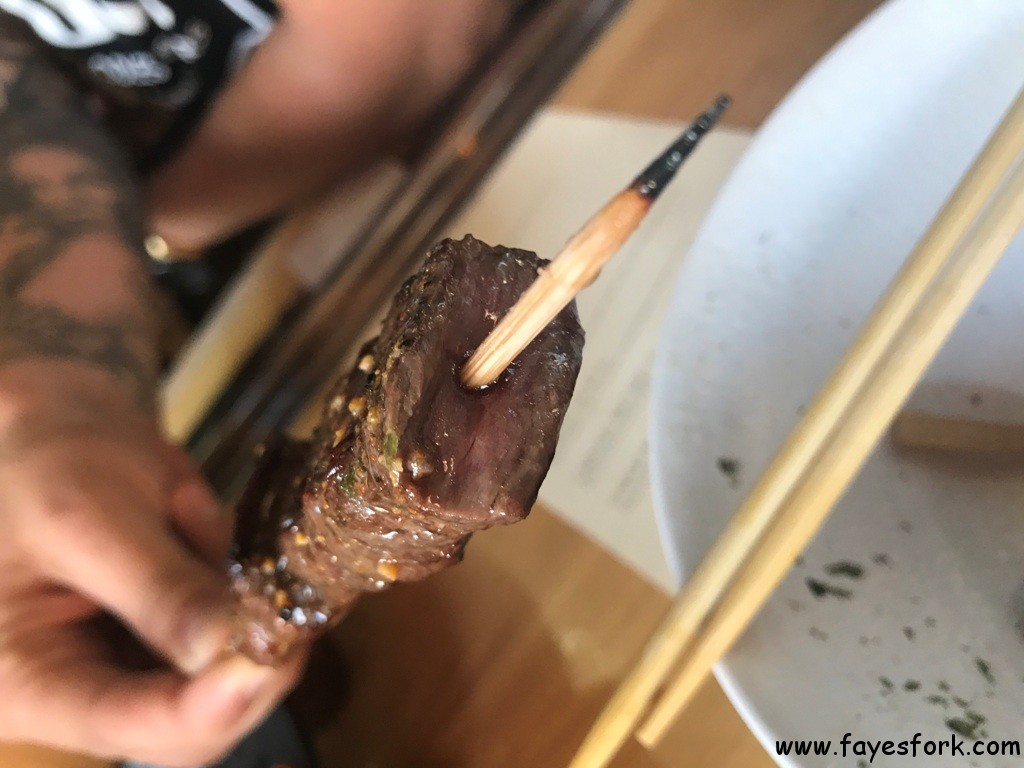 Joey even helped me hold one for this picture. The skirt steak was incredibly tender, flavorful, and fatty-grilled-to perfection-juicy. It looks medium in this picture but tasted more medium rare. They use a lot of togarashi butter which I thoroughly enjoyed.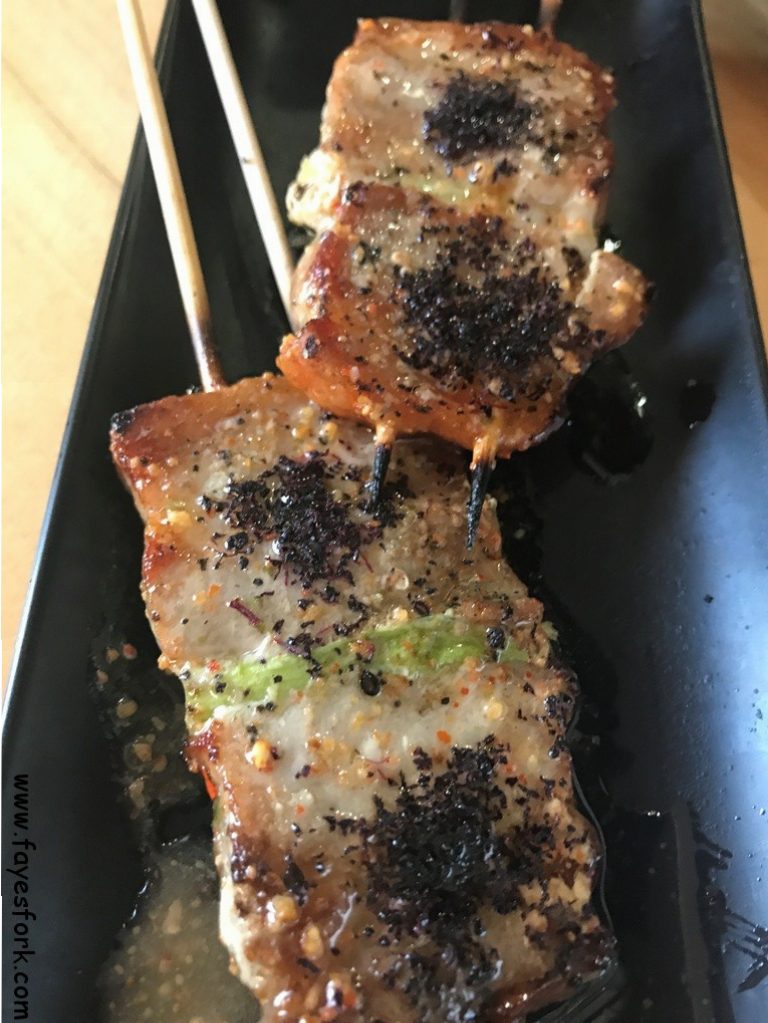 I must say I am a fan of the yakitori here at Wokou Ramen & Yakitori. The pork belly was excellently grilled and seasoned. It wasn't overly salted which surprised me (I'm used to the over salted skewers at Yakitori Yakyudori). Joey pointed out that they use plum salt (do you see the purple seasoning on top) for this skewer. I enjoyed this fatty & meaty pork belly.
The patrons at the bar were personable and fun that evening. We all chatted and laughed. Cdj even shared our drunken noodles with someone's daughter sitting next to us. They, in return, let us sample their fries.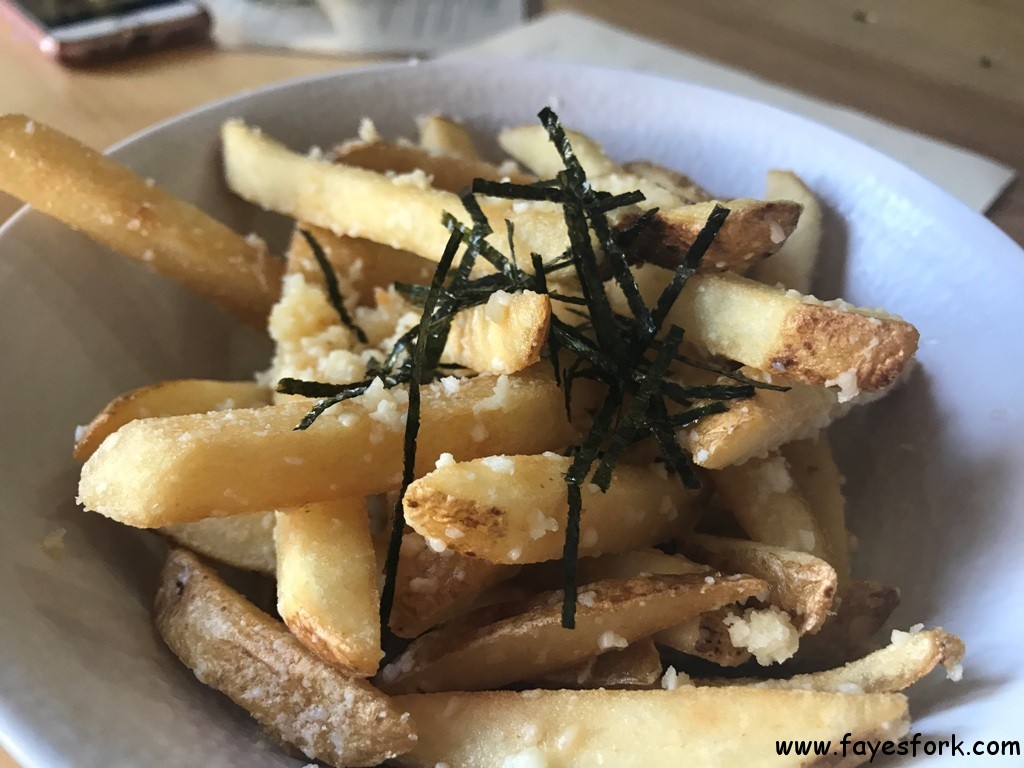 The fries had a nice crisp yet softness to it. Wokou should experiment making wings with salt/parm/nori strips.
Cdj treated for dinner and said the total wasn't bad for what we consumed. I would come back to try out more yakitori items as well as another ramen. I've read reviews asking for a full service option (versus ordering and getting a # for your table). I would agree with that as the price points, for most of their dishes, warrant for a full service, be seated, type of restaurant. The bar seats weren't very comfortable but it was worth sitting there due to the yakitori station as well as the cool patrons. Wokou Ramen & Yakitori is currently closed Mondays and not open for lunch during the week. I would recommend Wokou Ramen & Yakitori if you're in this part town.
WOKOU RAMEN & YAKITORI
5965 Village Way
Ste e108
San Diego, CA 92130
(858) 779-2620