I've been looking for an opportunity to try out the Tasting Room Del Mar. I believe they only have evening hours so it was difficult finding the time to try out this tiny outdoor/indoor restaurant in downtown Del Mar. So it was fitting when someone suggested trying out Tasting Room Del Mar for a first date. He'd been here several times and enjoyed the ambiance and drinks. He made a reservation via OpenTable for a Friday evening dinner.
Tasting Room Del Mar is located across from the Del Mar Plaza. They share a tiny parking lot with Starbucks. Parking is tough most weekend evenings so you'll be left with finding street parking.
The restaurant has limited interior seating. The outdoor patio is quaint and well laid out.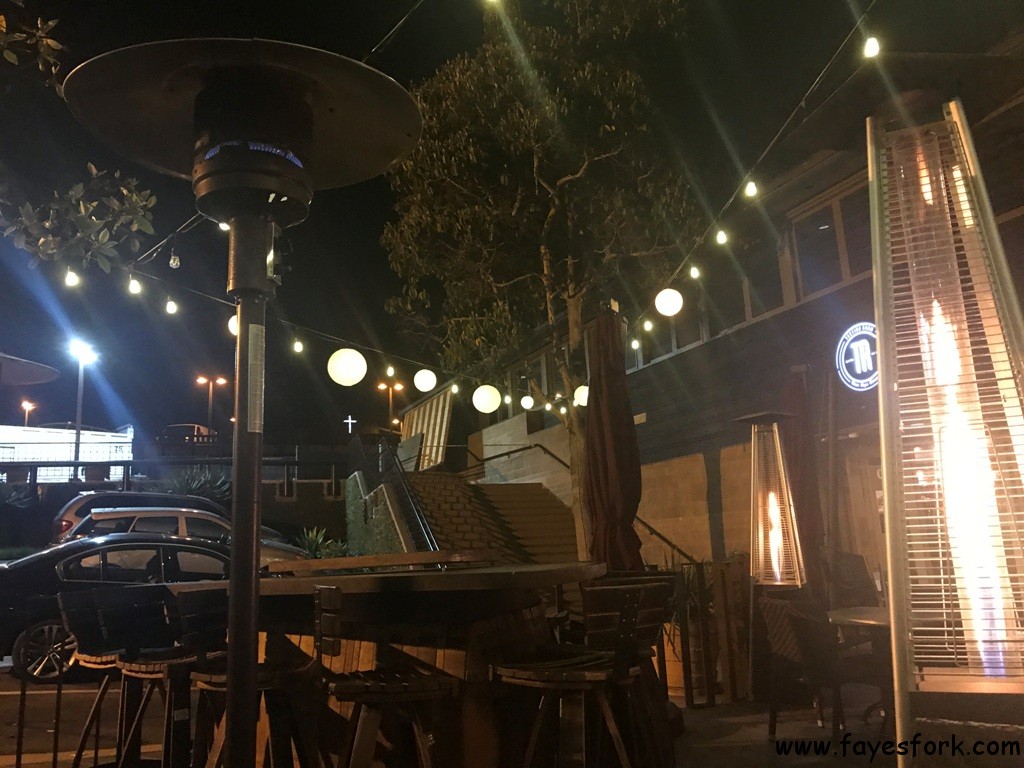 This pic was taken later in the evening but you can see the romantically lit patio. There are also a few heat lamps.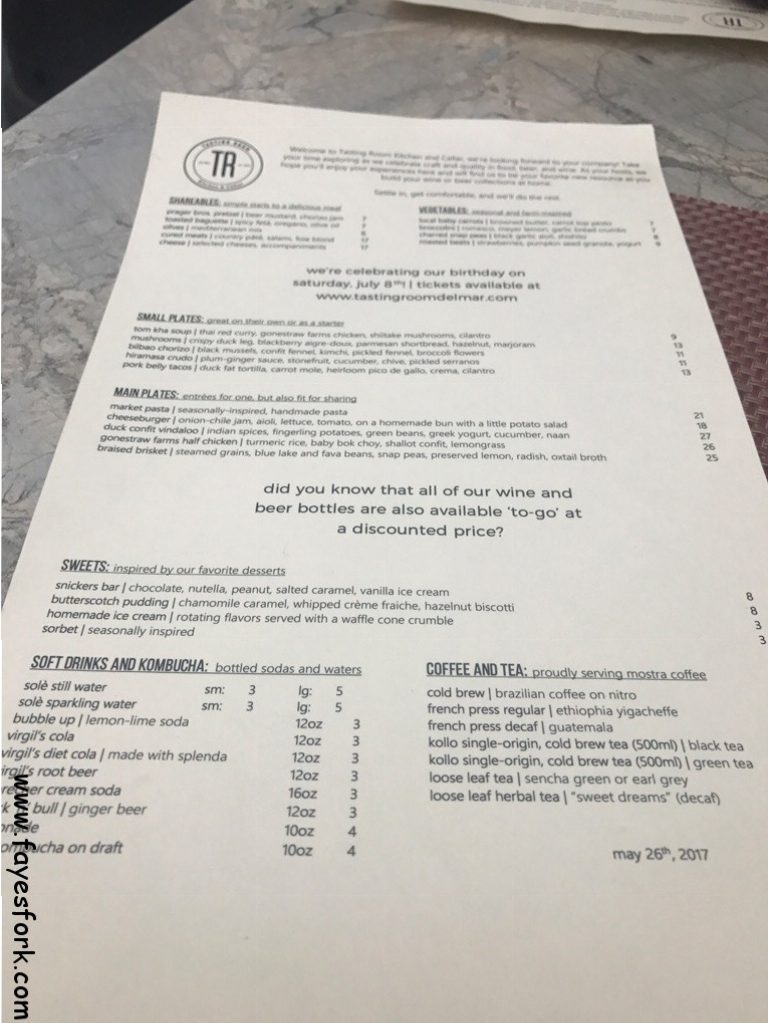 They have a limited menu with mostly shareable plates. There are a few main plate dishes as well.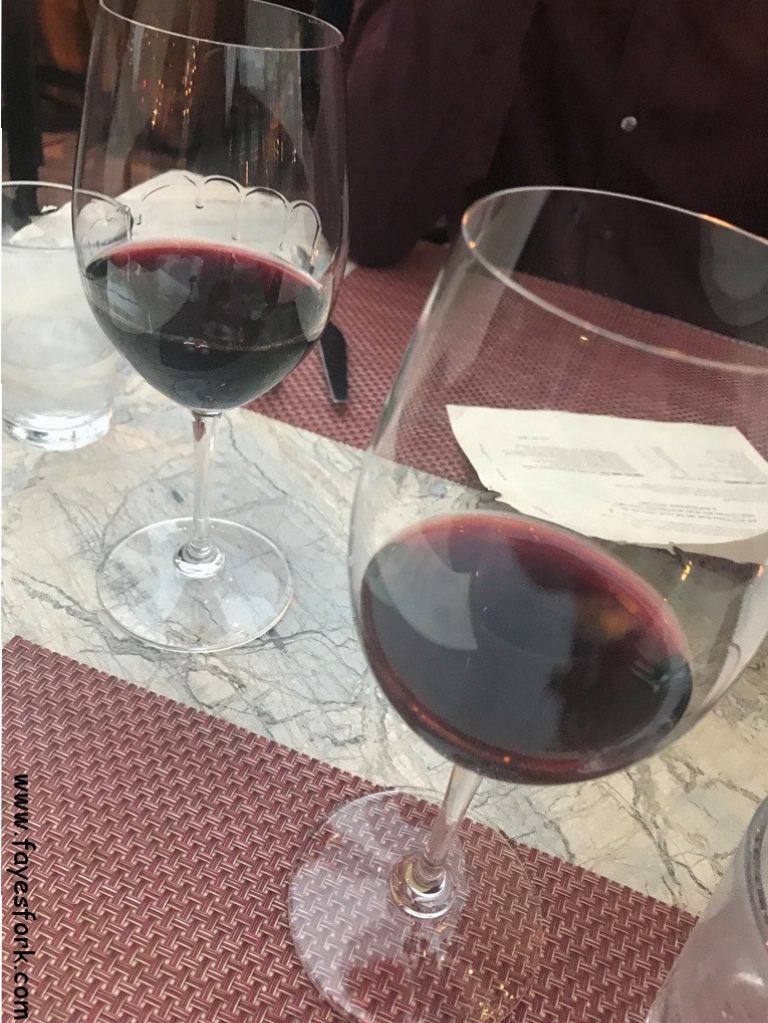 They have three pour options here at Tasting Room Del Mar: 3 oz, 5 oz, and bottle. This tempranillo was well rounded, soft, and easy to drink throughout the evening.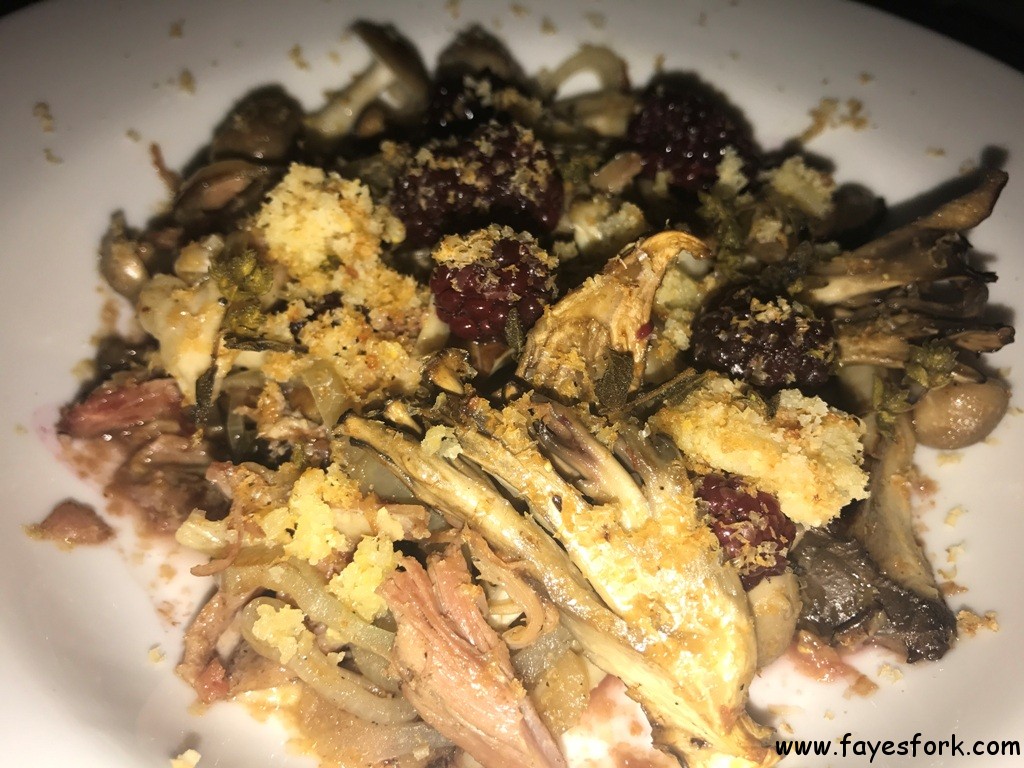 This was a nice sized portion to share between two people. I love mushrooms but didn't really enjoy the version here. The mushrooms needed to be sauteed more and also needed more salt or seasoning. They tasted bland. There wasn't very much duck so it was hard to taste the meat through the mushrooms.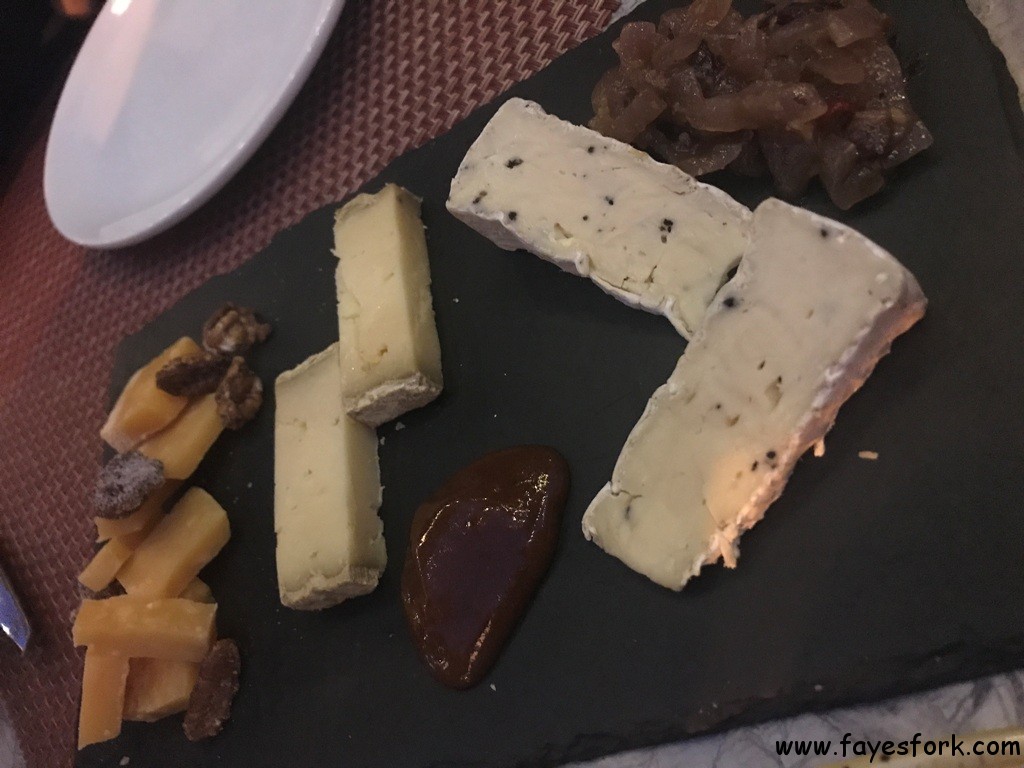 We thought it would be nice to share a cheese plate with our wine so friend ordered this cheese plate (and requested no stinky cheese). It's a small portion. I can't remember the cheeses (the left was cheddar and the far right was a truffle brie I believe). There was some sort of jam, candied nuts, and candied fruit on the plate as well.
A few crustinis were also offered.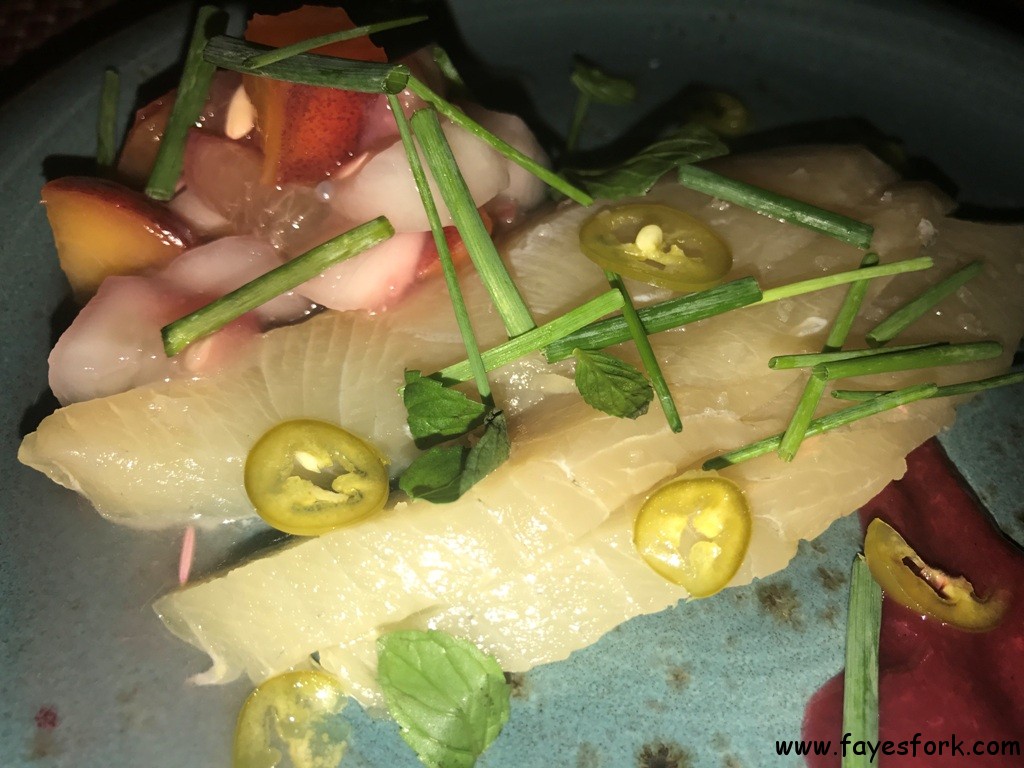 There were about 3-4 slices of raw hiramasa slices. It was a pretty presentation with the diced up stonefruit and serranos. The hiramasa was room temperature which I didn't like. I also wasn't sure about the freshness of the fish. I would have preferred more seasoning on the yellowtail or perhaps a little bit of soy on the side.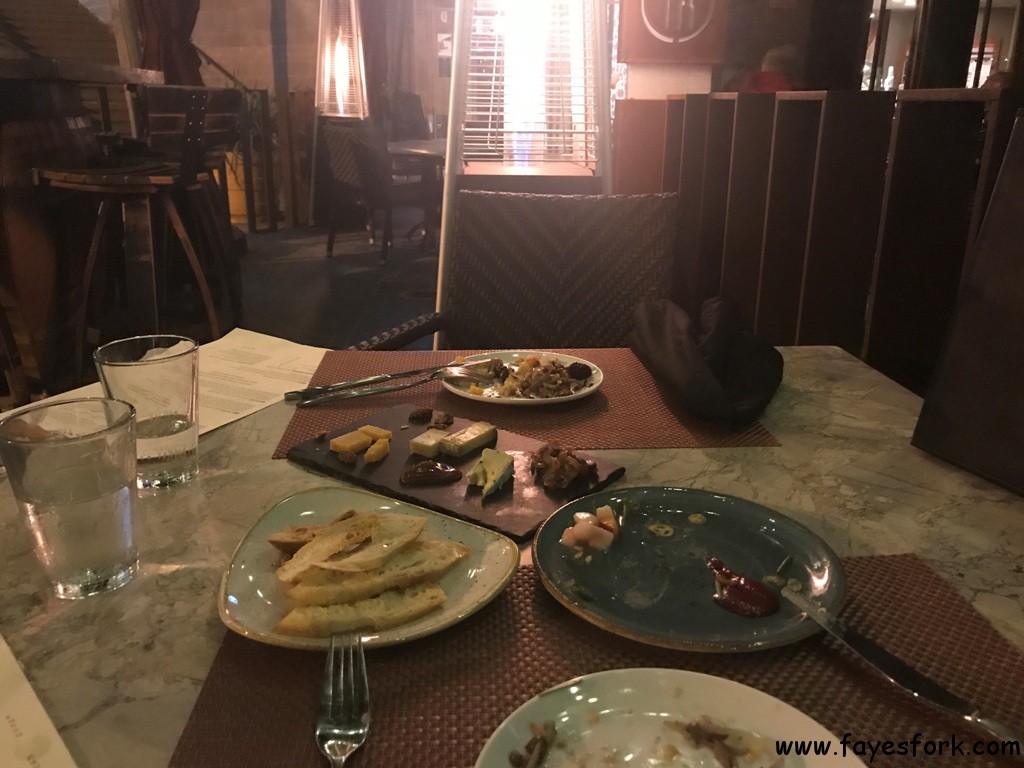 Here is a picture of the table and setting. Tasting Room Del Mar wasn't too busy so there was a nice quietness to their patio.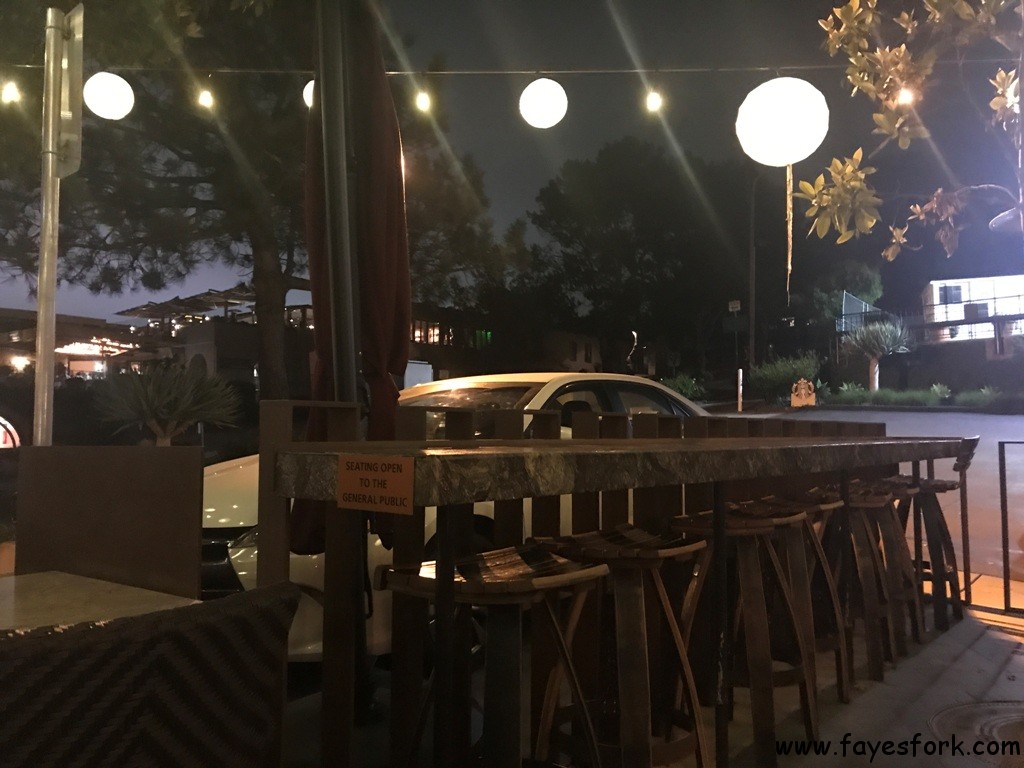 There's also bar type seating in the patio. We even saw a dog enjoying his/her time with patrons on the patio.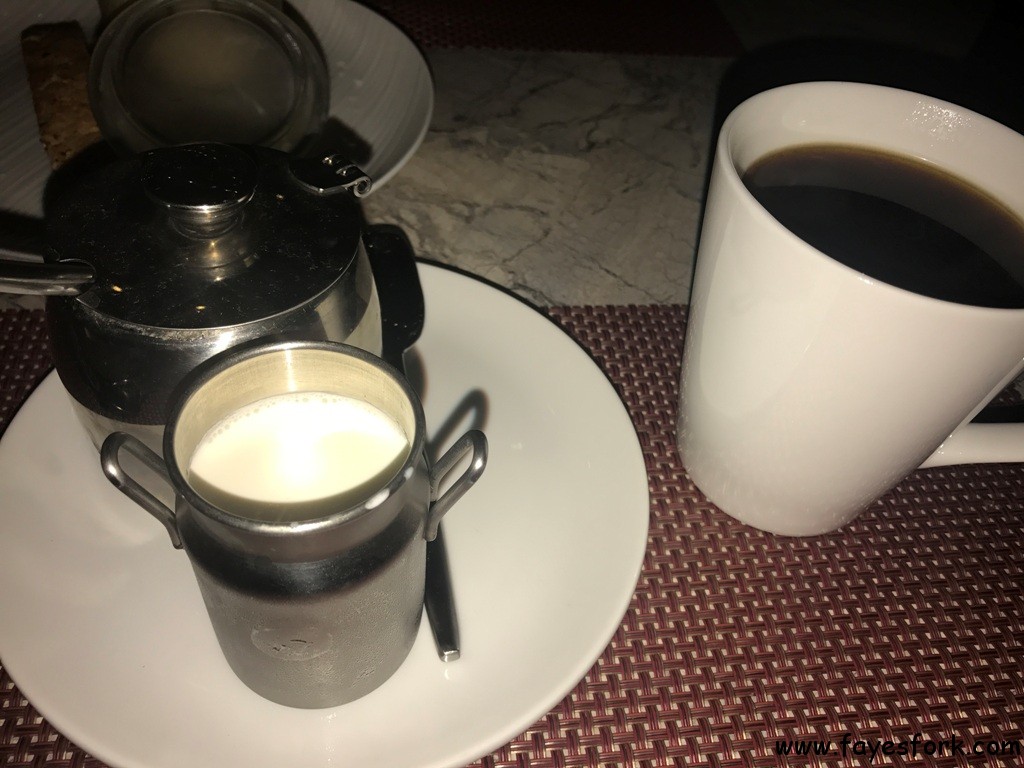 Tasting Room Del Mar isn't open late. I think they close around 9:30p on Fridays and Saturdays (9p on weekdays). I had a decaf coffee ( I can't remember if it was french pressed?) and it tasted fine.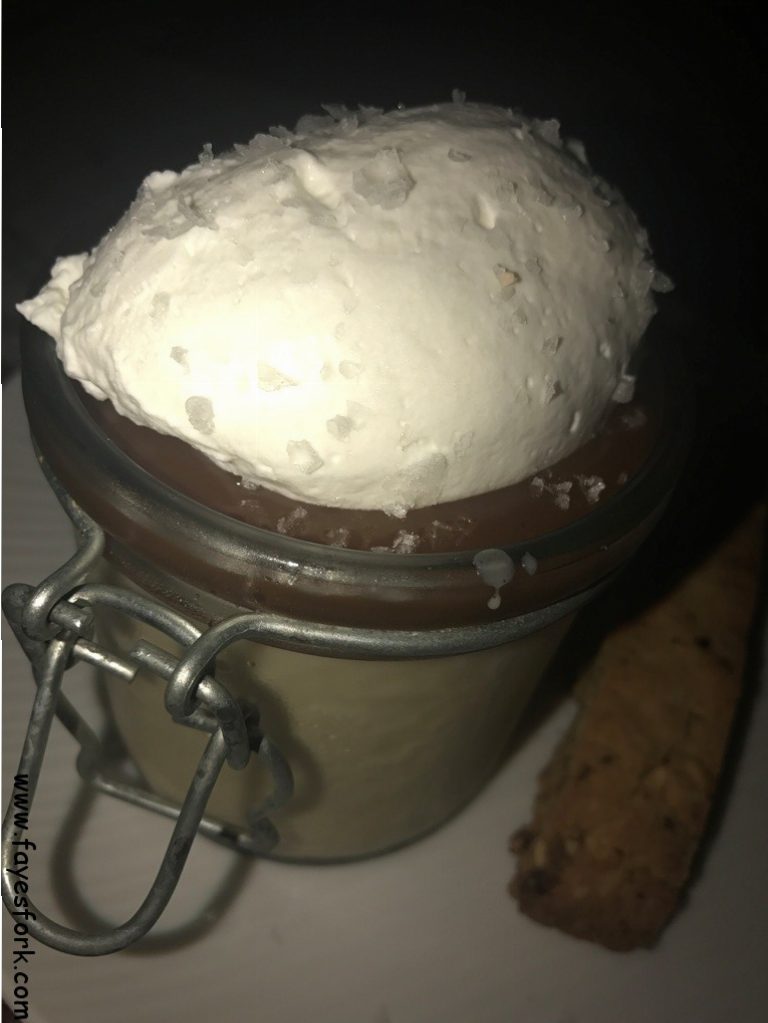 Our shared appetizers might not have been great but this butterscotch pudding was divine. The creamy pudding was topped with a gooey, thick, caramel that made my heart weak upon first bite. The whipped creme fraiche was beautifully balanced with the sea salt flakes sprinkled on top. This was a very very very good dessert and a wonderful way to end a meal.
Service was pleasant. She didn't rush us even though it was approaching 10p. The restaurant was never terribly busy so there was a nice pace to the meal. I would return to try more items if I was in the area. Their wine list seems extensive (albeit expensive) so there's quite you can experience here at Tasting Room Del Mar.
TASTING ROOM DEL MAR
1435 Camino Del Mar
Ste D
Del Mar, CA 92014
(858) 461-0124