I don't visit this farmer's market as often anymore. Donut Bar is no longer a vendor here so that was a huge damper (friends find that strange since I'm not really a dessert person). Cdj and I visited on Sunday after a workout. We were both famished and figured what better way to celebrate being hungry than visiting a farmers market. I was surprised to find Ibo's Mediterranean Cuisine at the La Jolla Open Aire Market. This Turkish fusion shop was a sight for hungry eyes. Look at this pan grilling mouth watering meats –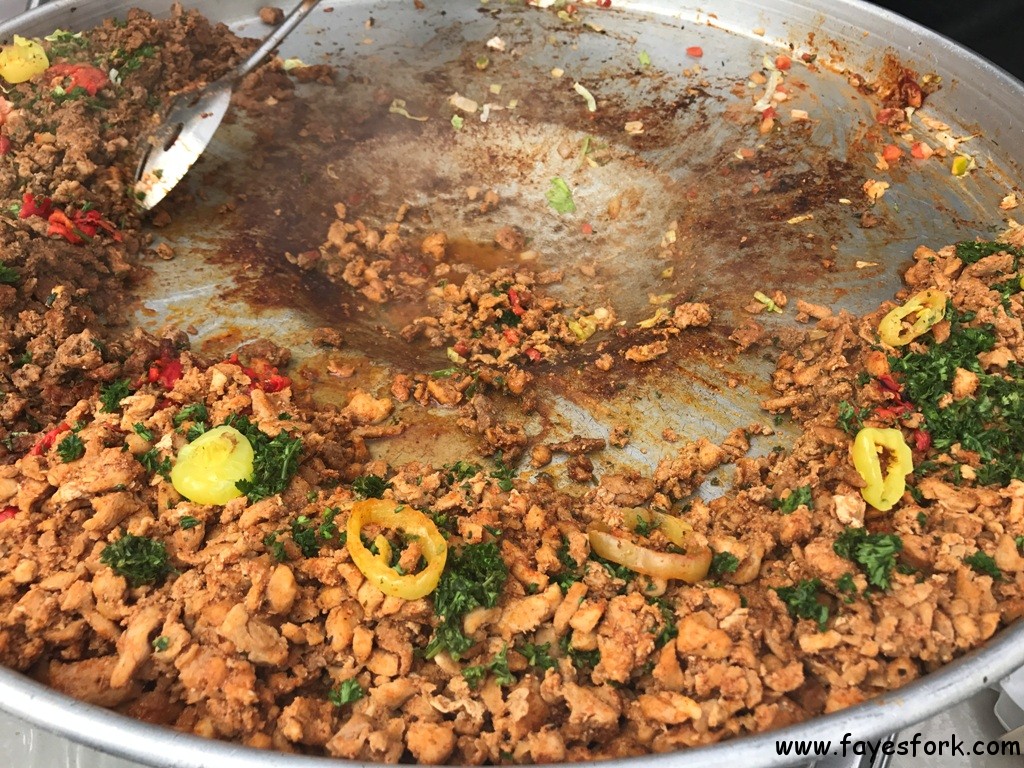 It was a MASSIVE pan for all to see and smell while the chef prepared every single order. You have a choice between chicken or beef.
Cdj opted for a wrap which was $10. It was mesmerizing watching Ibo's Mediterranean Cuisine making this wrap.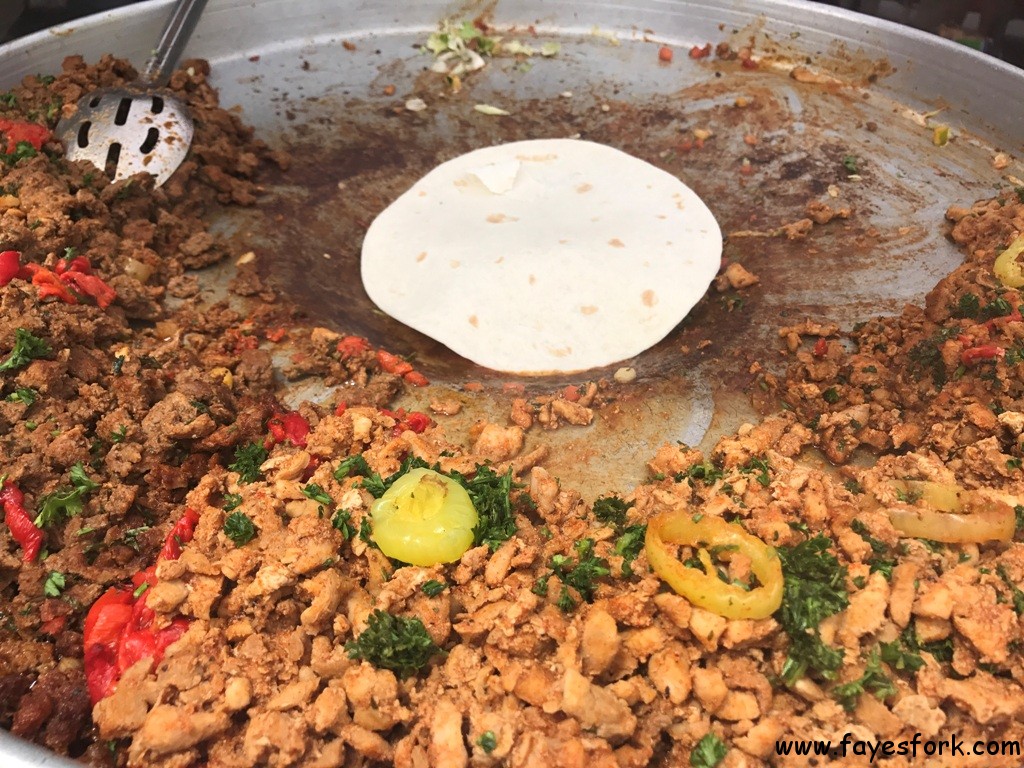 He places two warm tortillas/pita in the middle of the pan which collects the meat drippings.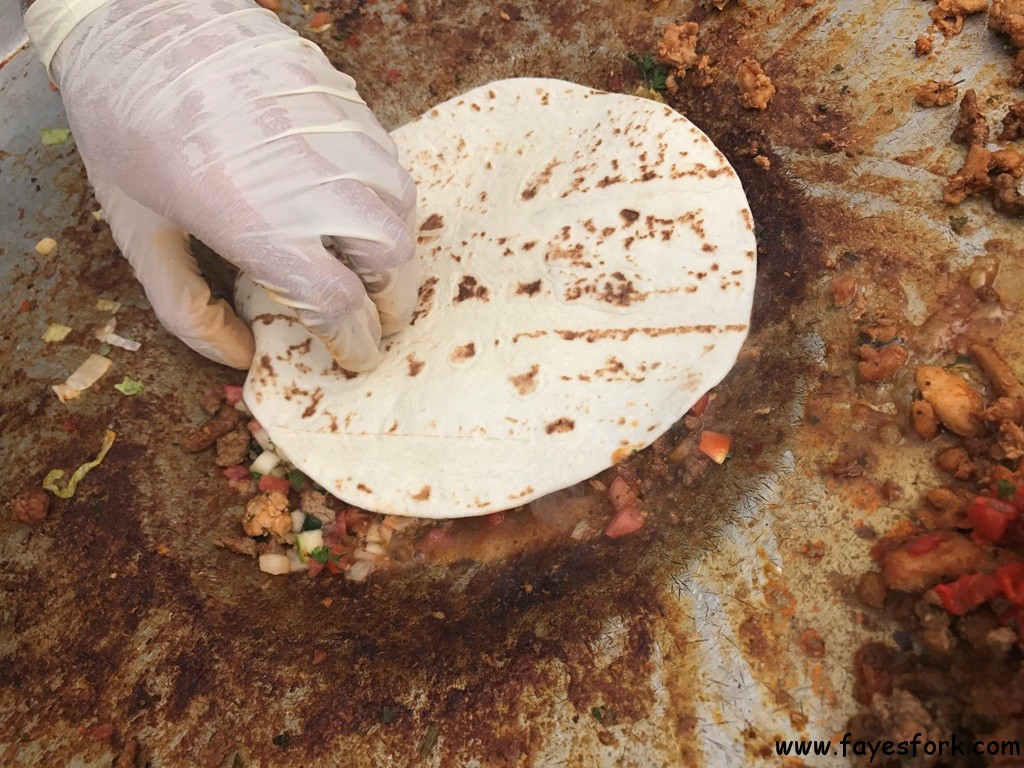 The tortilla/pita is warmed through and softened with the drippings. He then adds the meat, fresh lettuce and salsa, and sauces. This shows how the chef prepares the wrap. It makes me hungry every time I watch it –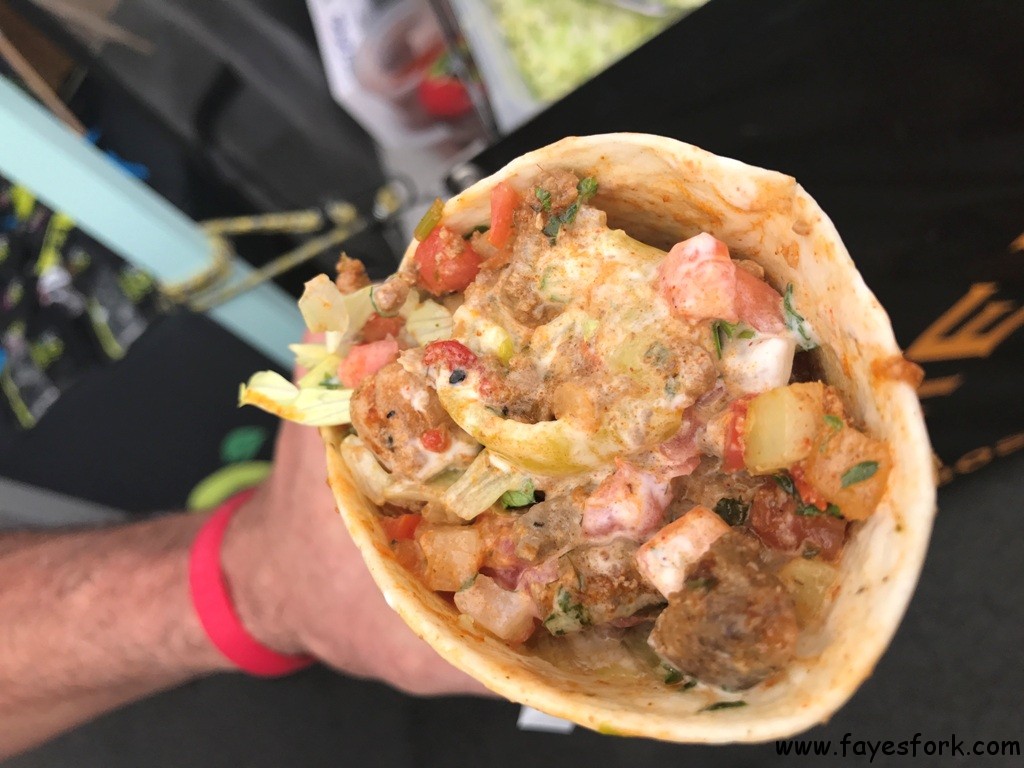 Cdj opted for a chicken and beef combo.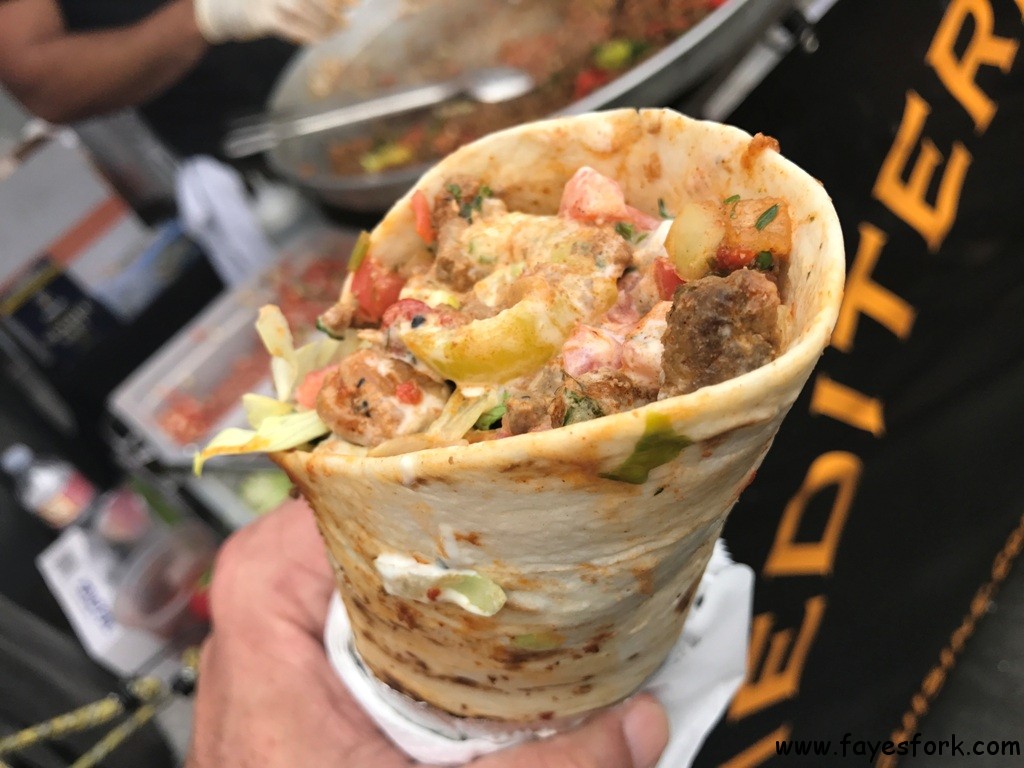 We loved this wrap. It was incredibly flavorful and juicy from the drippings. Be ready for a puddle of drippings at the bottom of your wrap.
I asked if they would make me a low carb version of the rice bowl.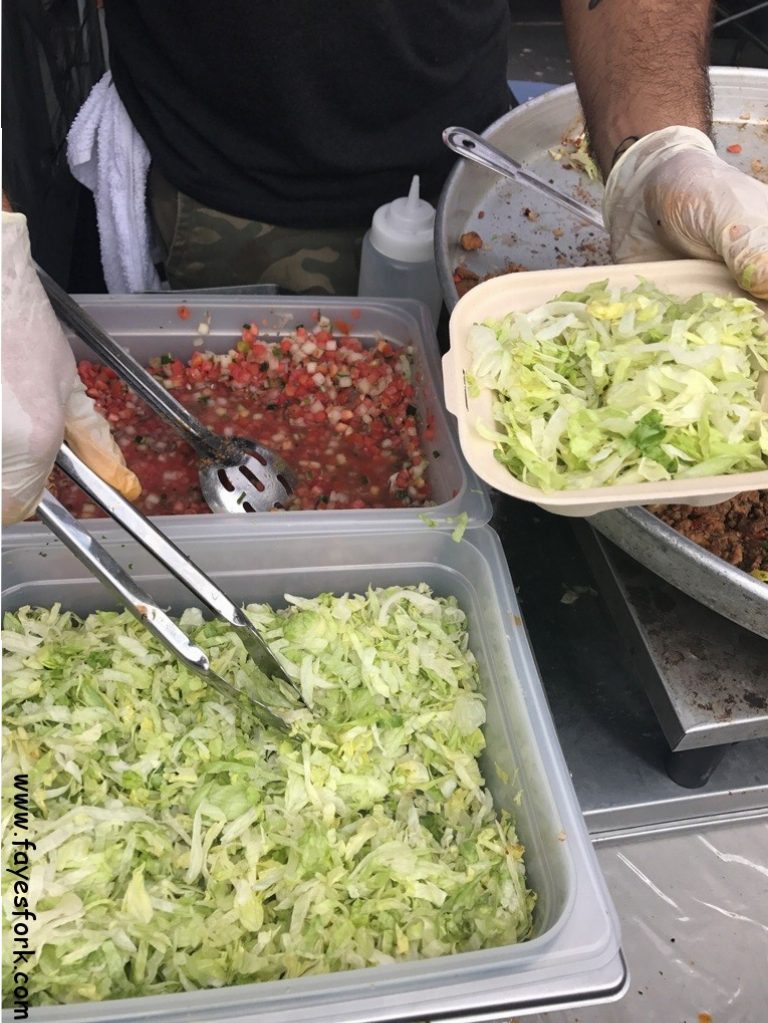 The cashier said they could just add more lettuce and salsa to my order.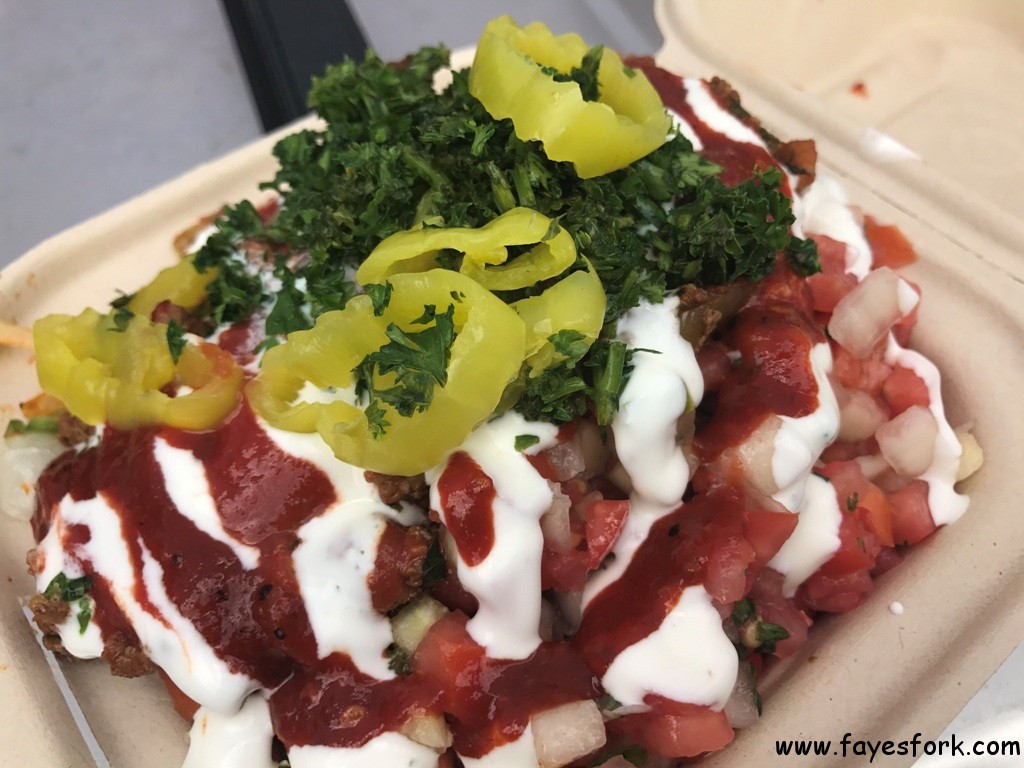 It's a nice size portion but a bit pricey for $10 as it tasted mostly of lettuce to me.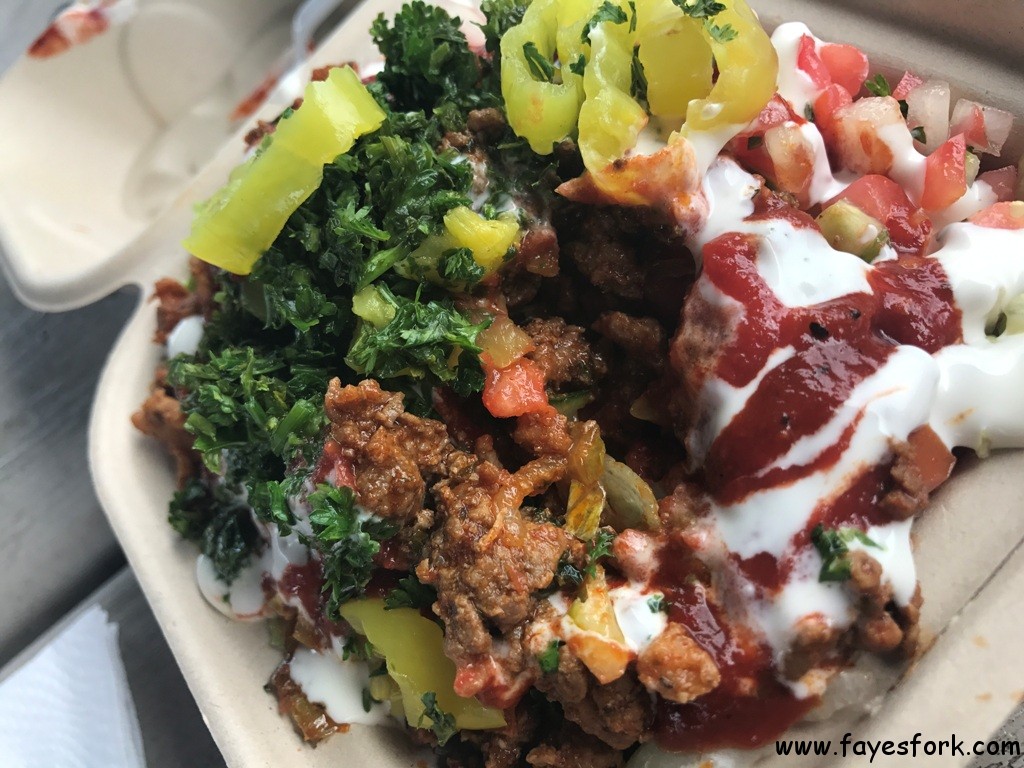 BUT, the chicken and beef underneath was delicious. Both meats were cooked perfectly and wasn't dry whatsoever. The order is topped with their garlic yogurt sauce as well as a hot sauce. It was a nice dish but I just wanted more meat.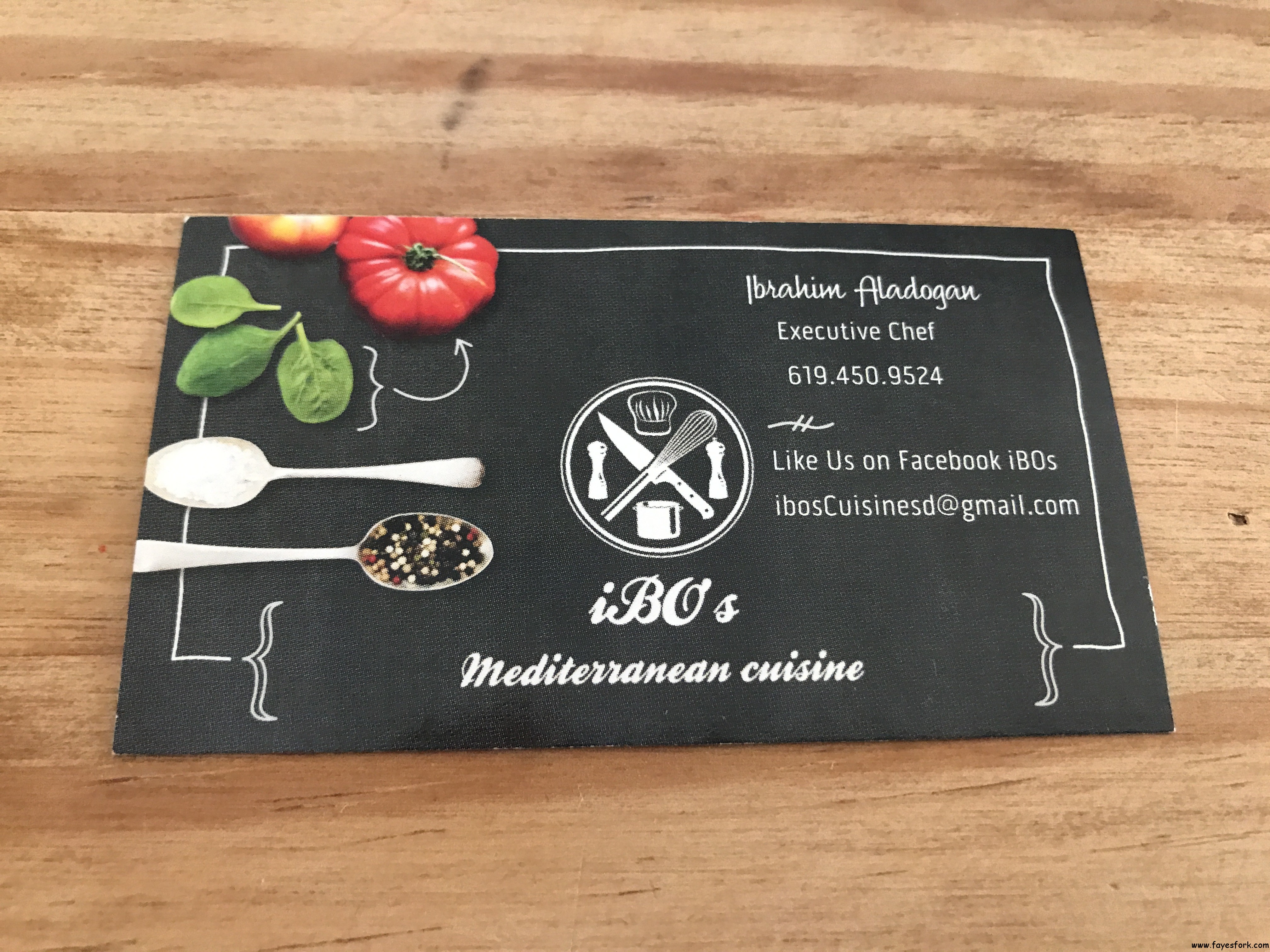 It was fun to try Ibo's Mediterranean Cuisine at the La Jolla Open Aire Market. They're located in the back of the market by the grassy area. The market has changed since my last post but it's still fun to adventure.
Ibo's Mediterranean Cuisine
619-450-9524