I haven't done a memorable brunch in some time. Weekends have come and gone so quickly this season. So I was beyond excited to try out The Lot Sunday Sterling Brunch in La Jolla on a beautiful Sunday morning. The Sterling Brunch takes place at The Lot movie center in La Jolla, California. I've walked past The Lot over the years but never wanted to pay the high movie ticket price. But we recently visited The Lot again and watched the new Spider Man movie (not horrible actually). Ticket price was $19.50 at the counter.
The theater was beautiful, comfortable, and well air conditioned. The Lot offers an AYCE Sunday Brunch for $35. It includes one mimosa or bloody mary as well as bottomless coffee and tea.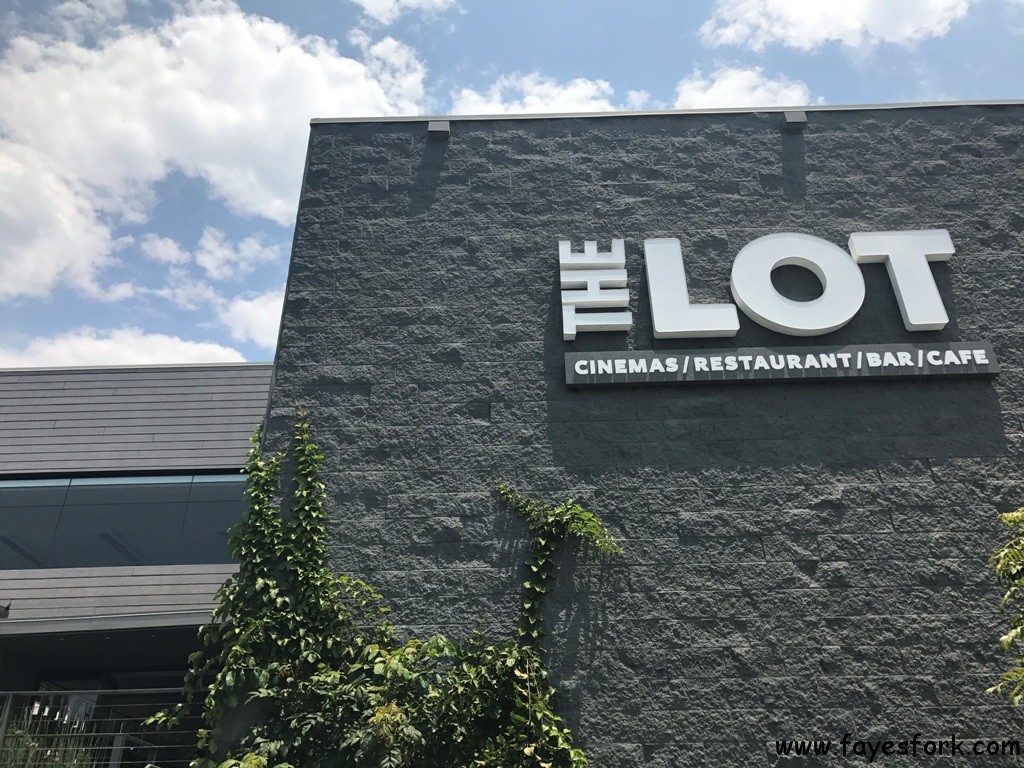 They do have underground parking which had plenty of spaces around 11a on the Sunday we visited.
Here's a quick snap shot of the outdoor Sterling Brunch at The Lot when you walk in.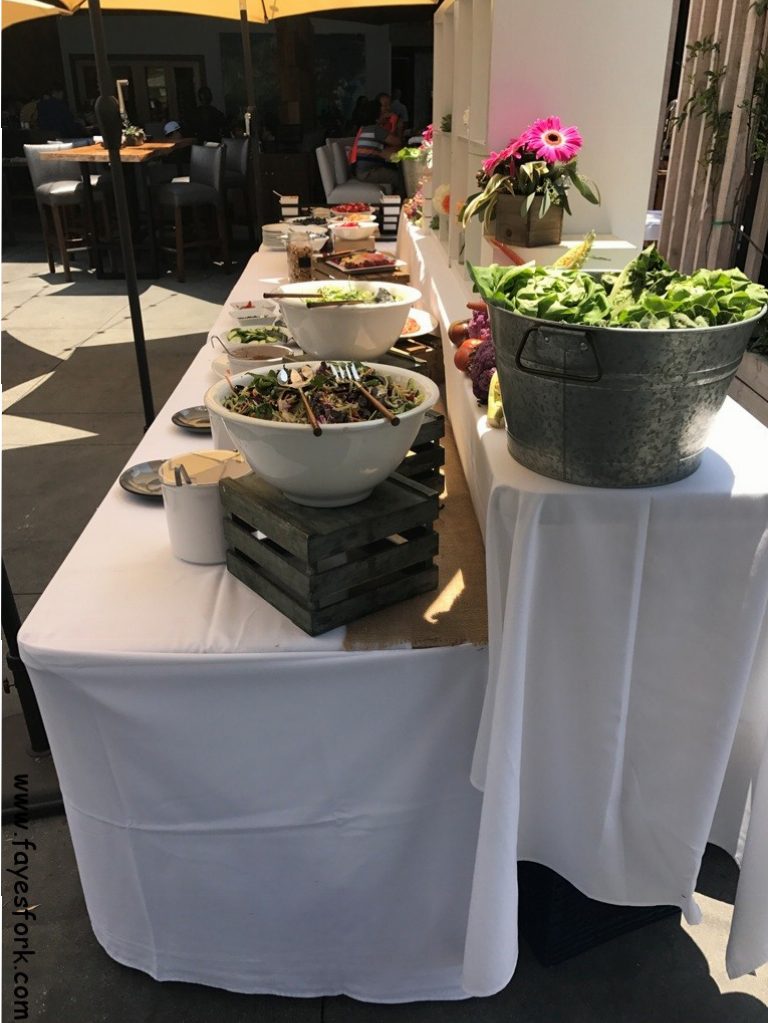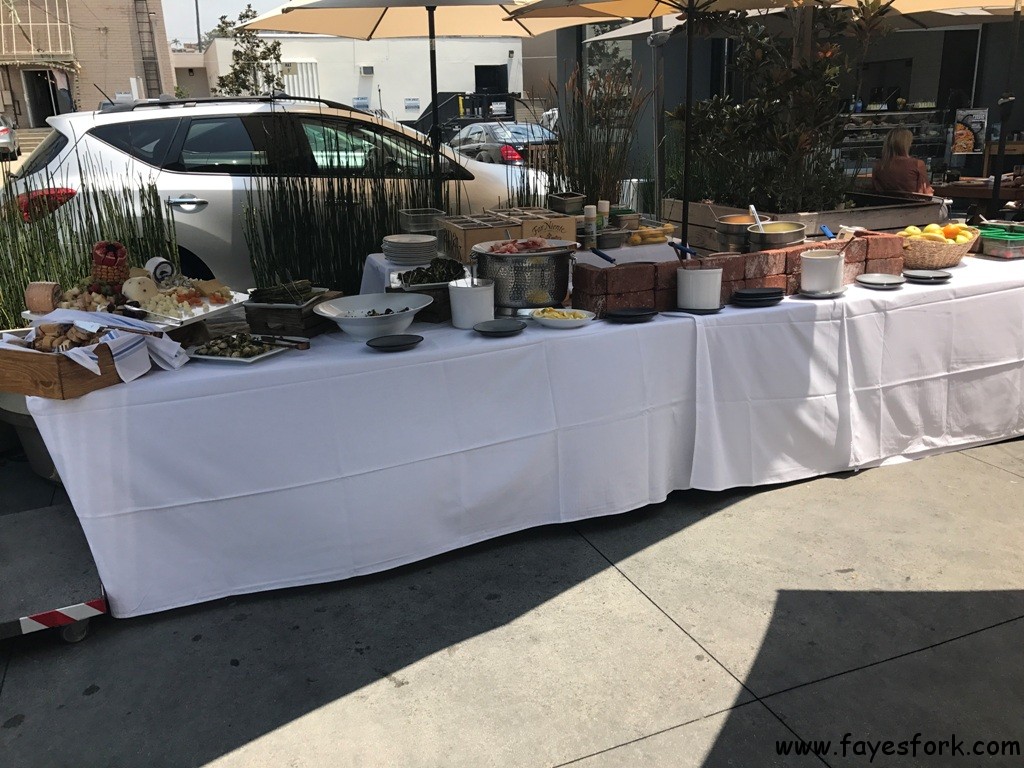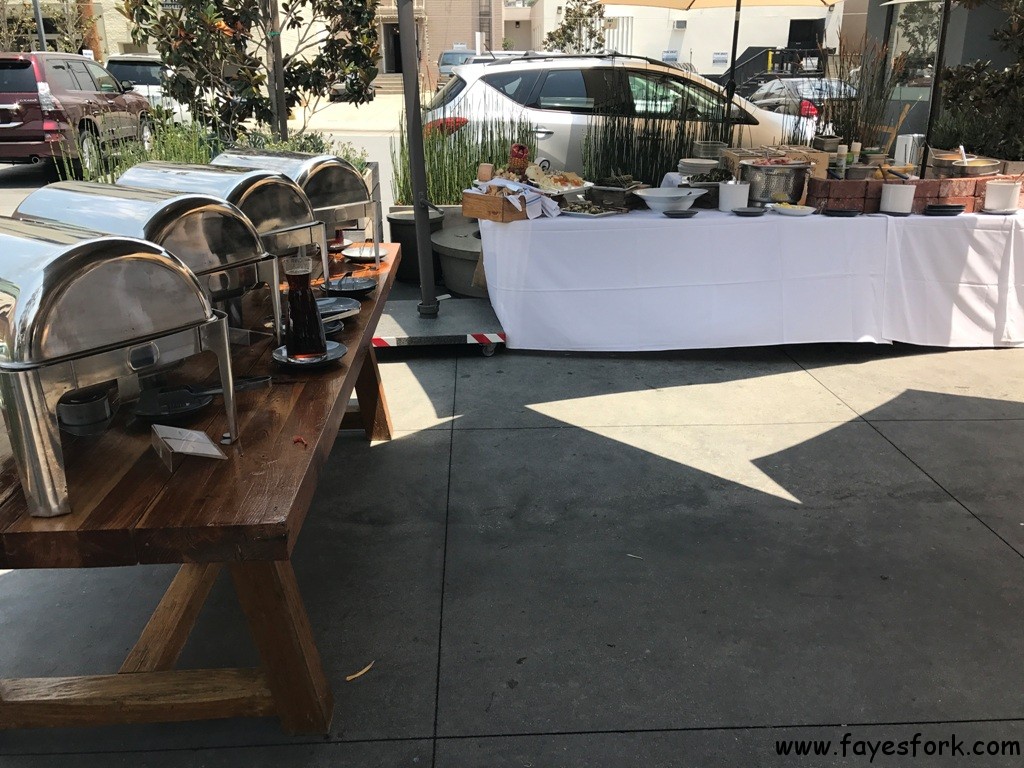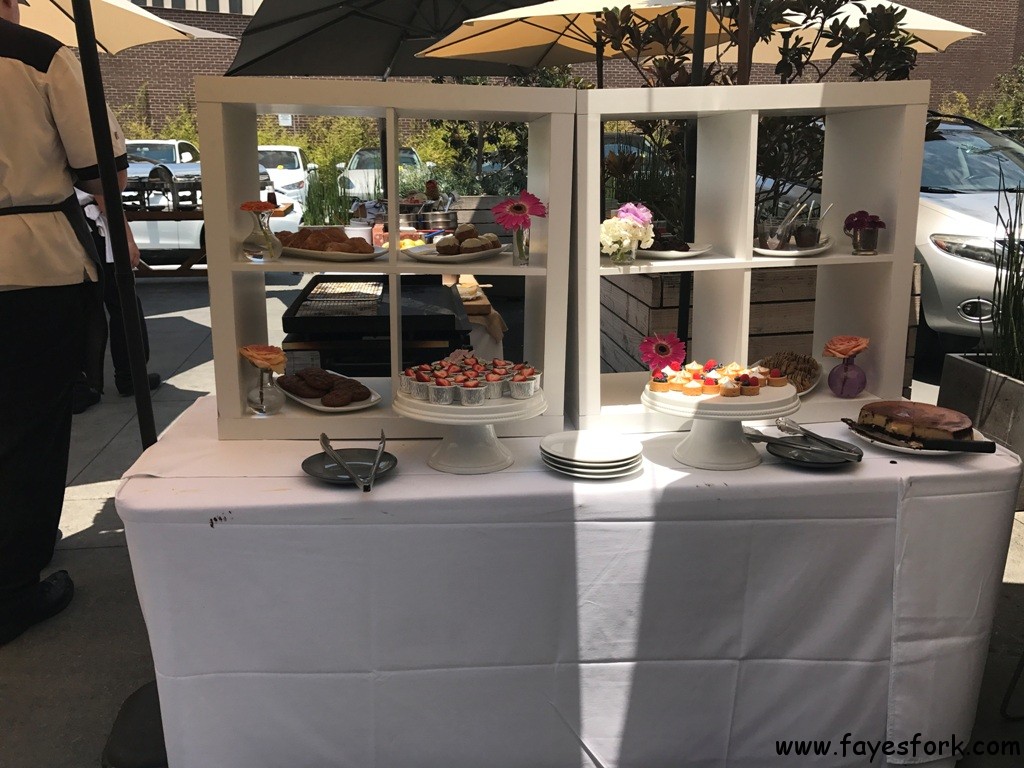 The host/hostess stand is inside by the movie ticket counter. Robert, the host, was welcoming. He sat us at the outdoor patio as there was a nice breeze that late morning.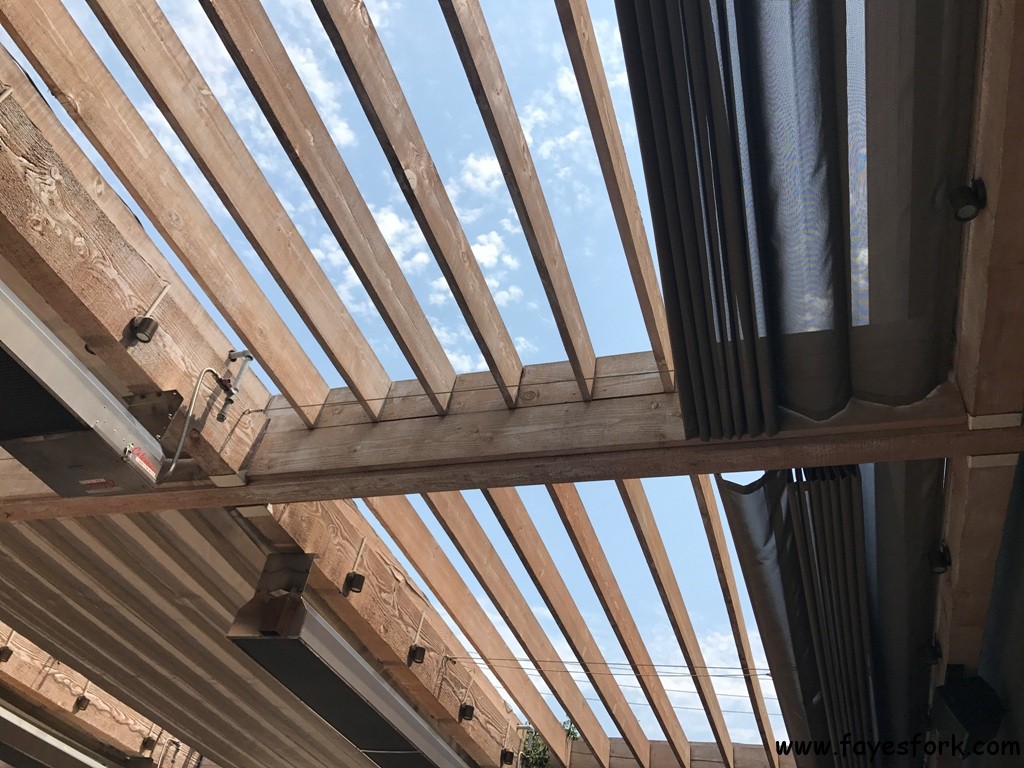 I didn't realize they could also close the shades on the patio ceiling. Very nice.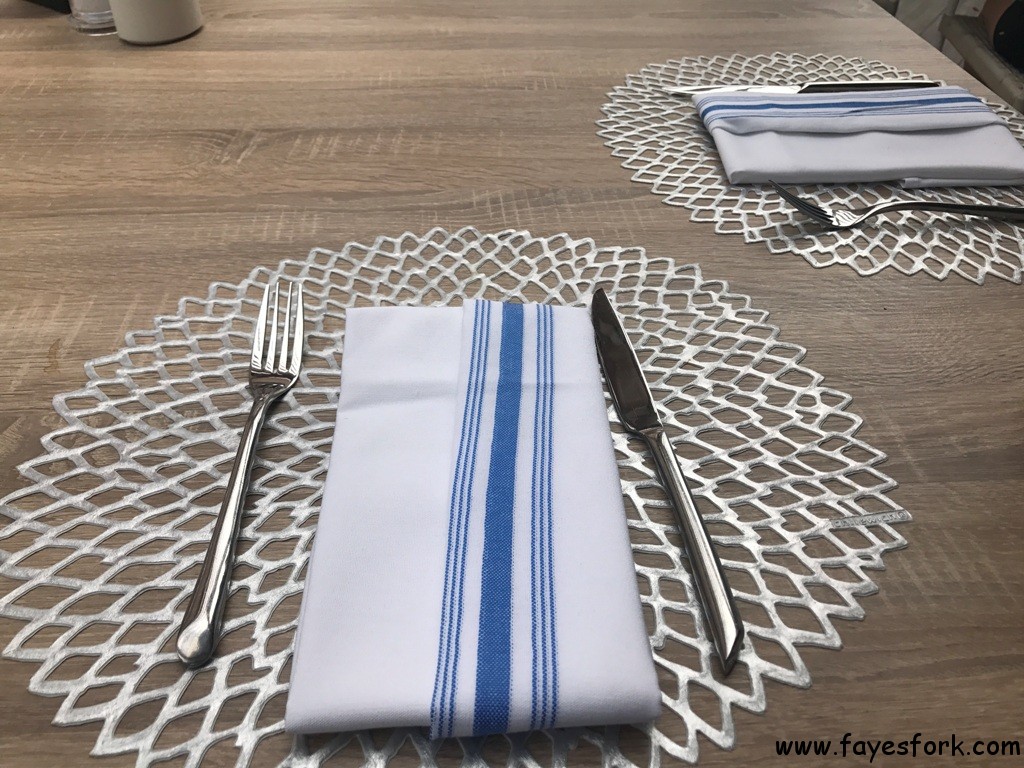 There are sugars, salt, and pepper on each table.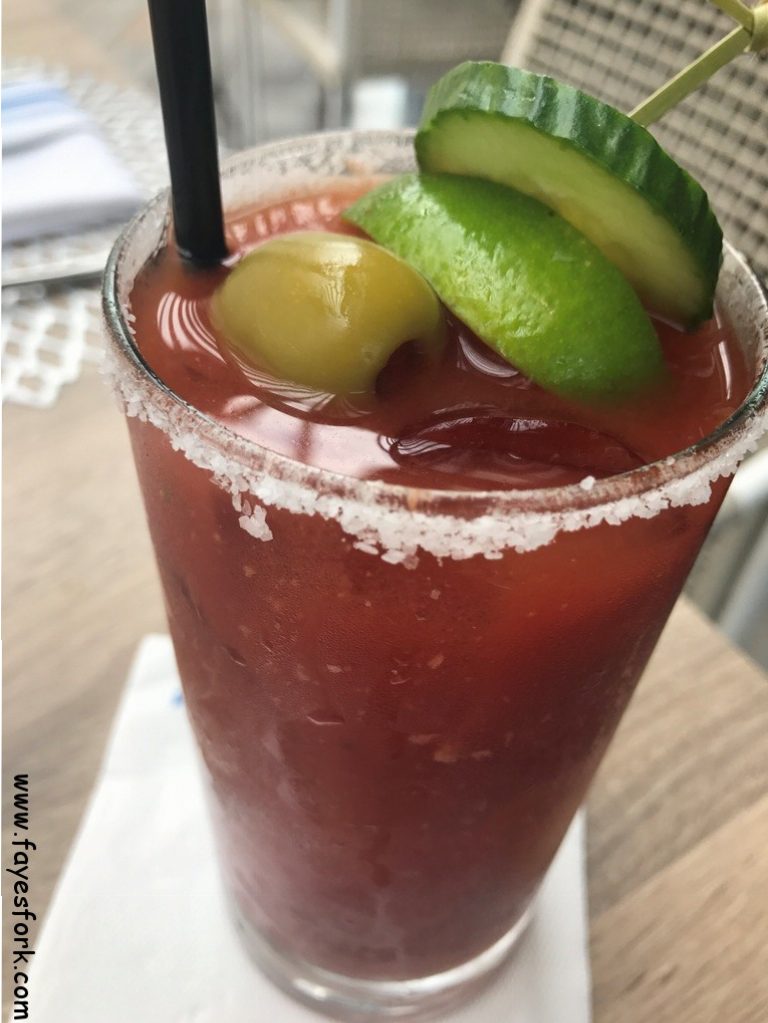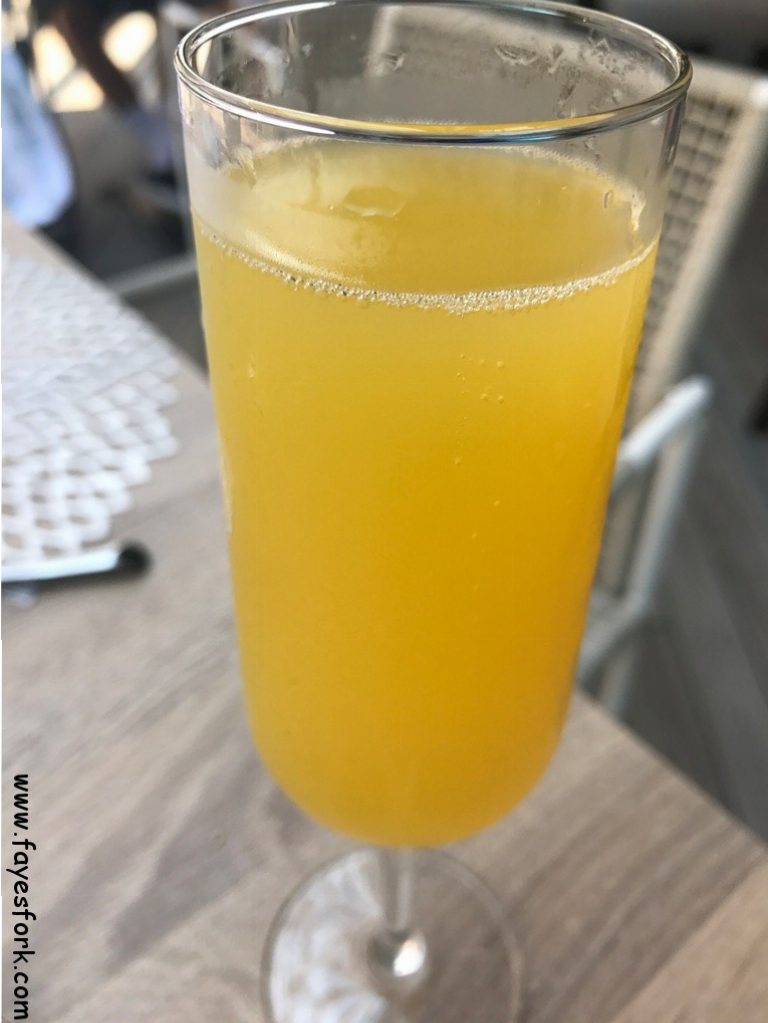 The Lot Sterling Brunch also includes a choice of one mimosa or bloody mary. There is no bottomless drink option for the brunch.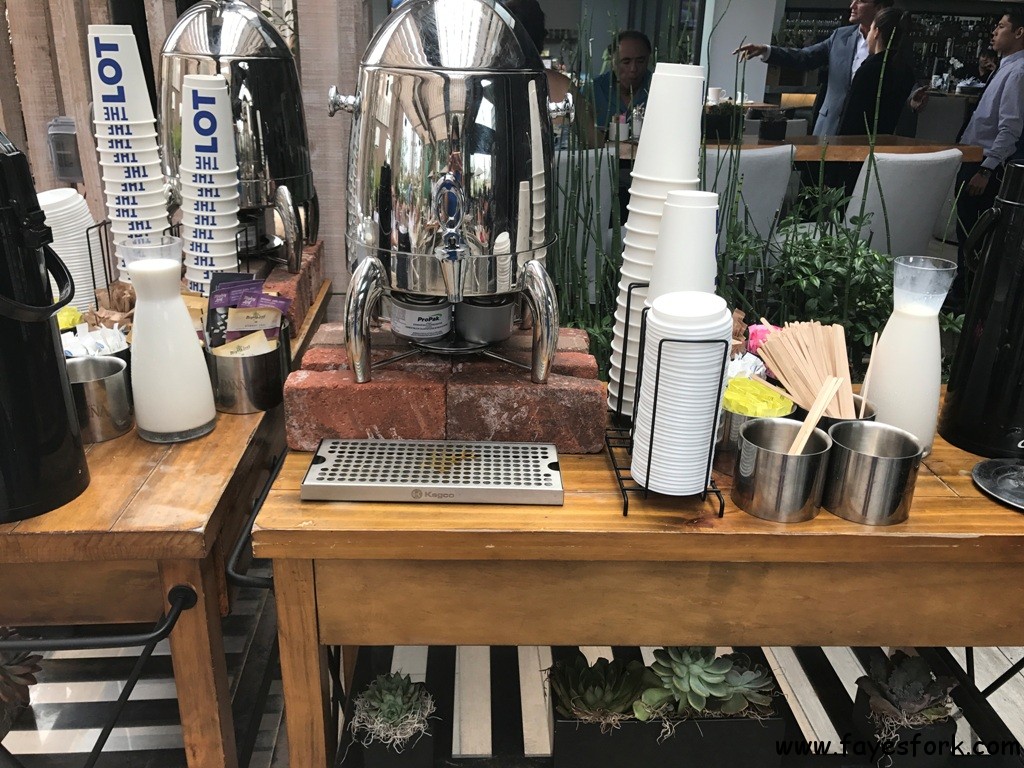 I liked the self serve coffee station. You could drink as much coffee and tea as your caffeine heart could handle.
Here are the photos I took of the stations and items offered at The Lot Sterling Brunch on Sundays (there are quite a few) –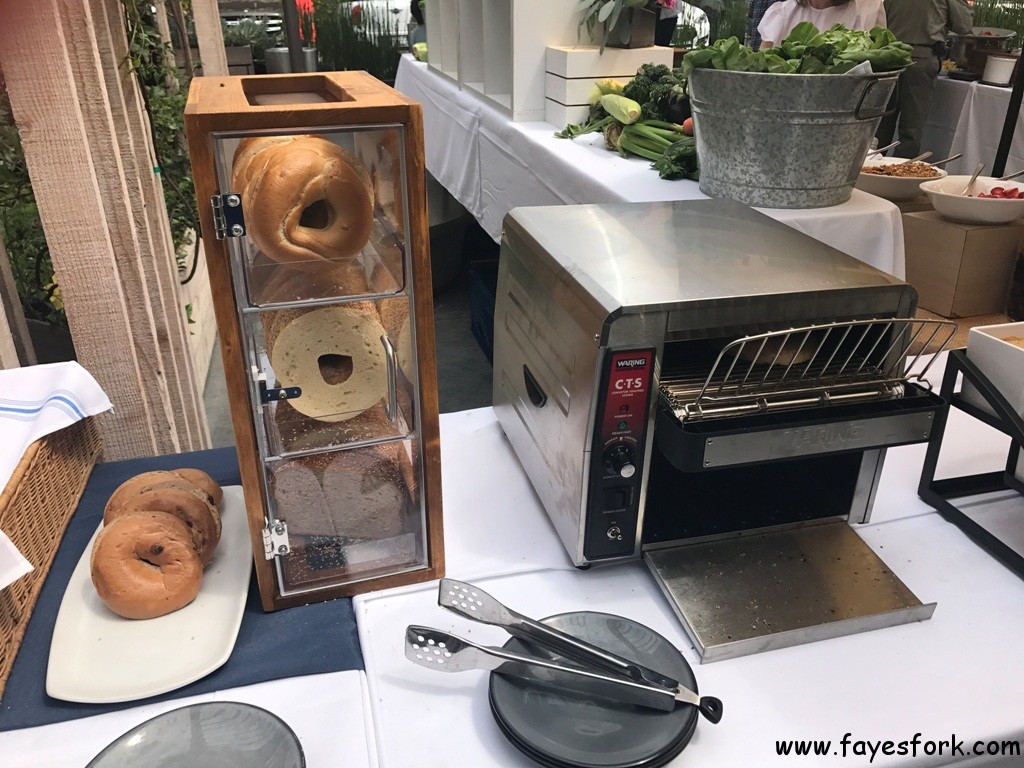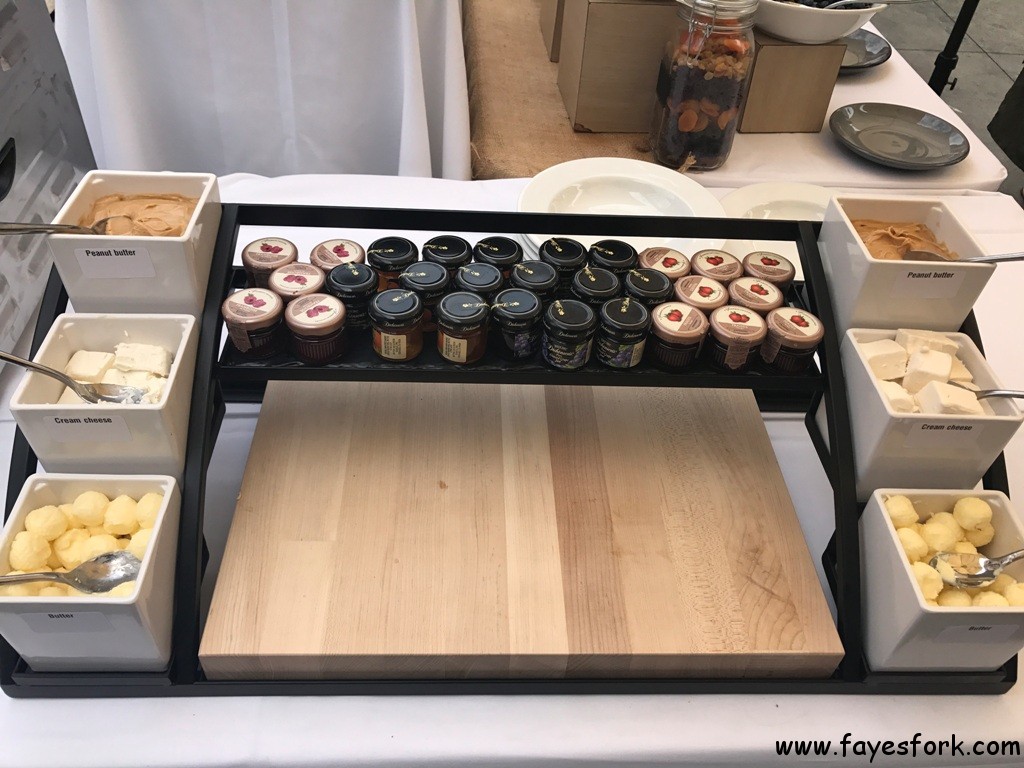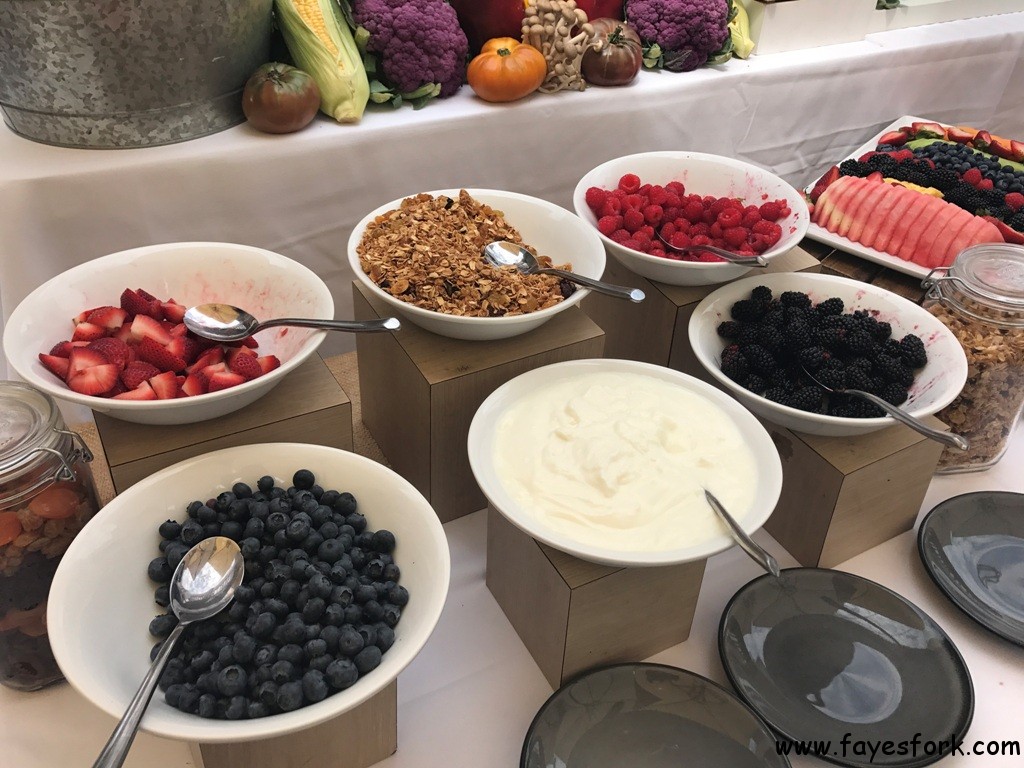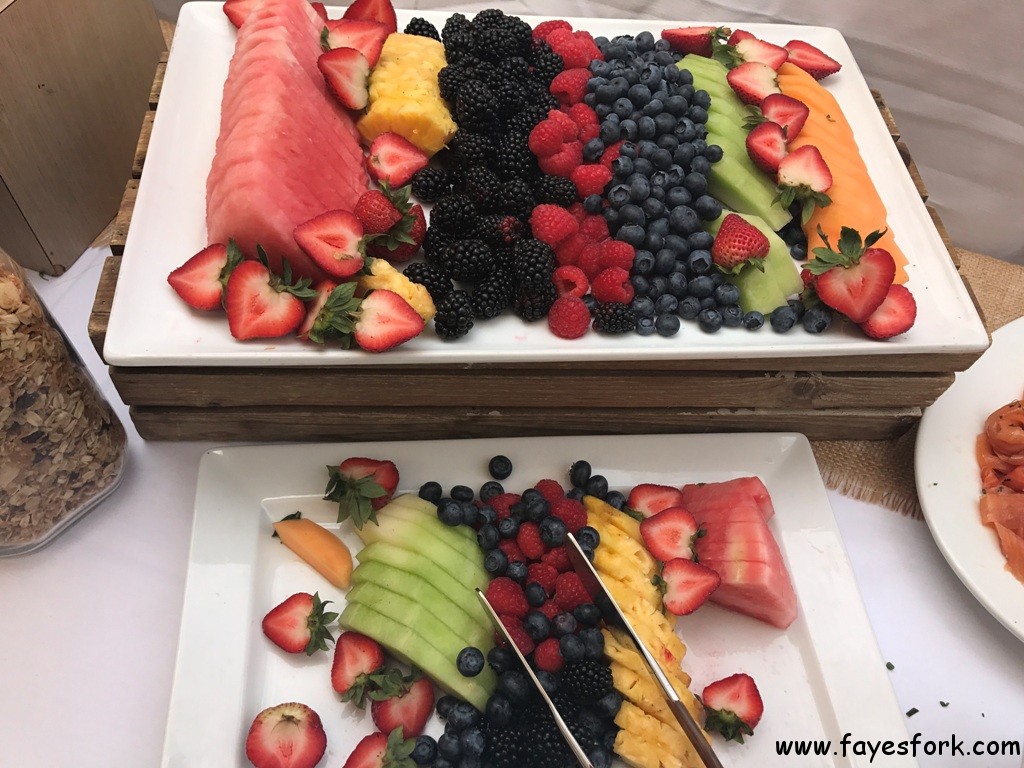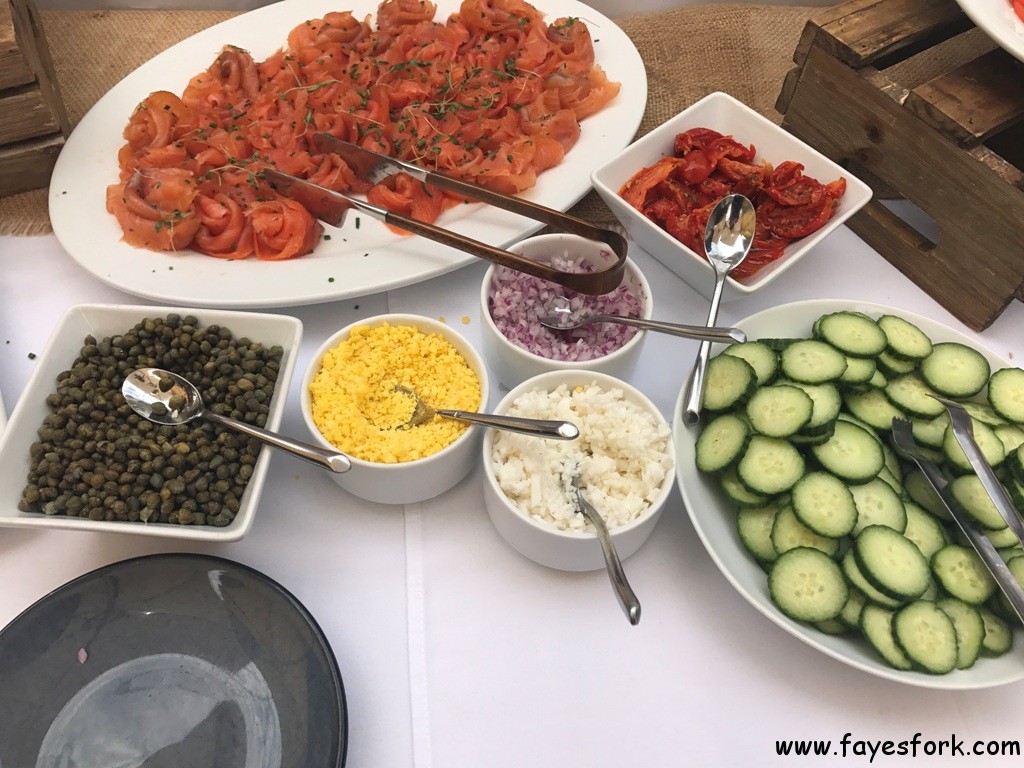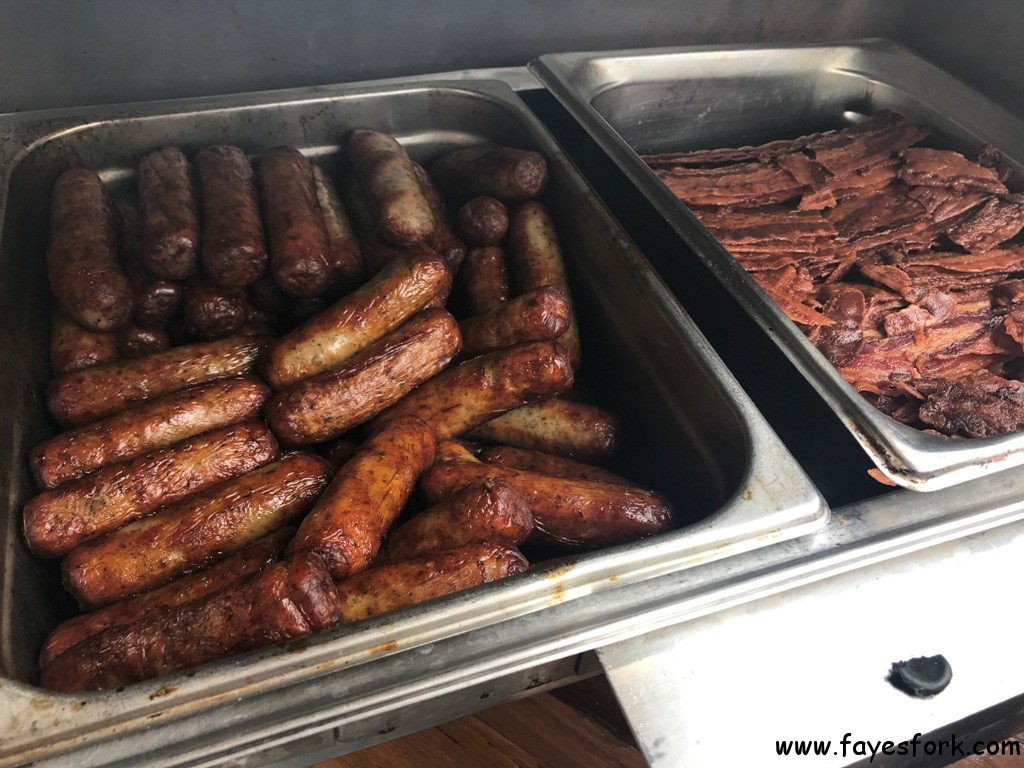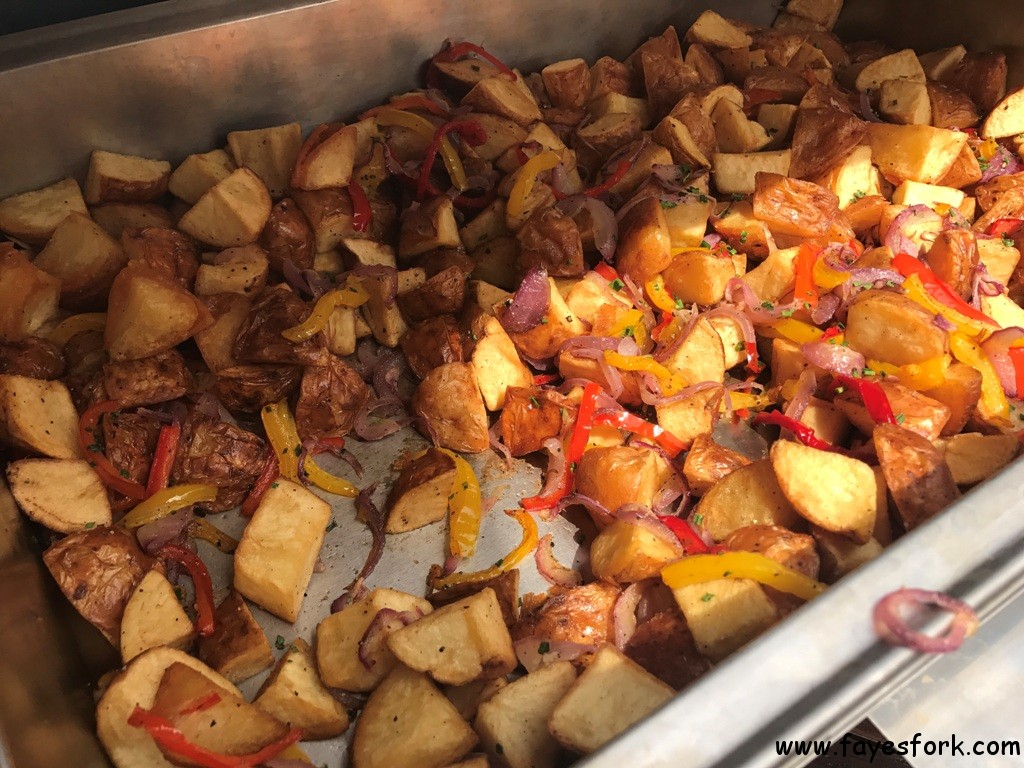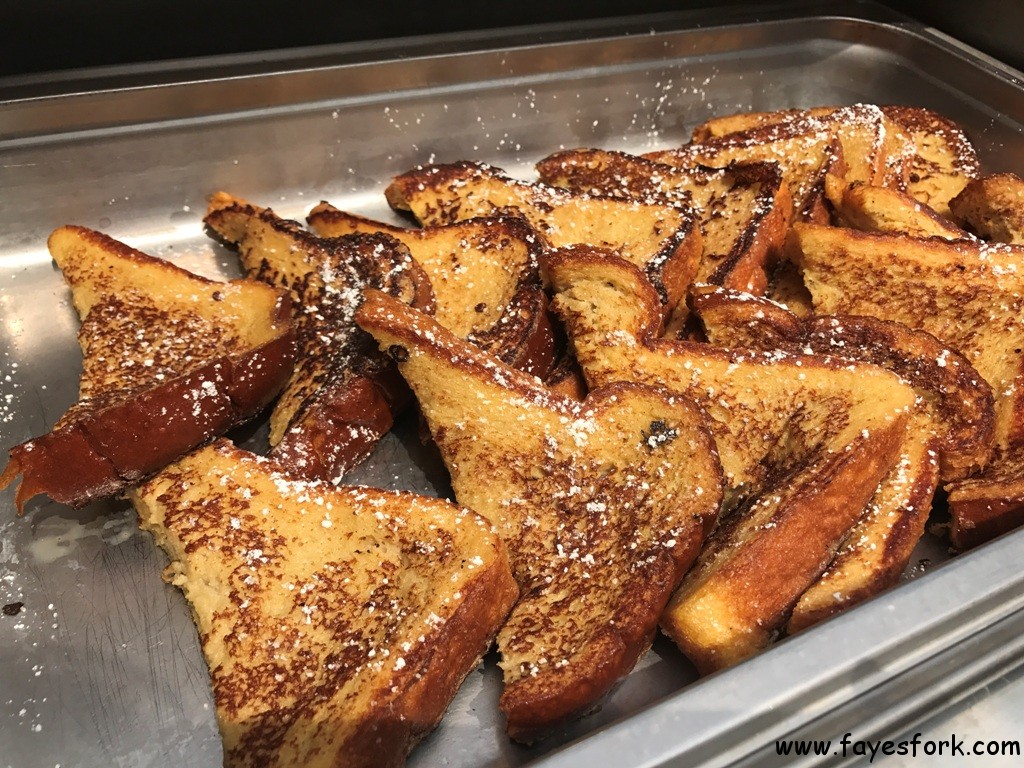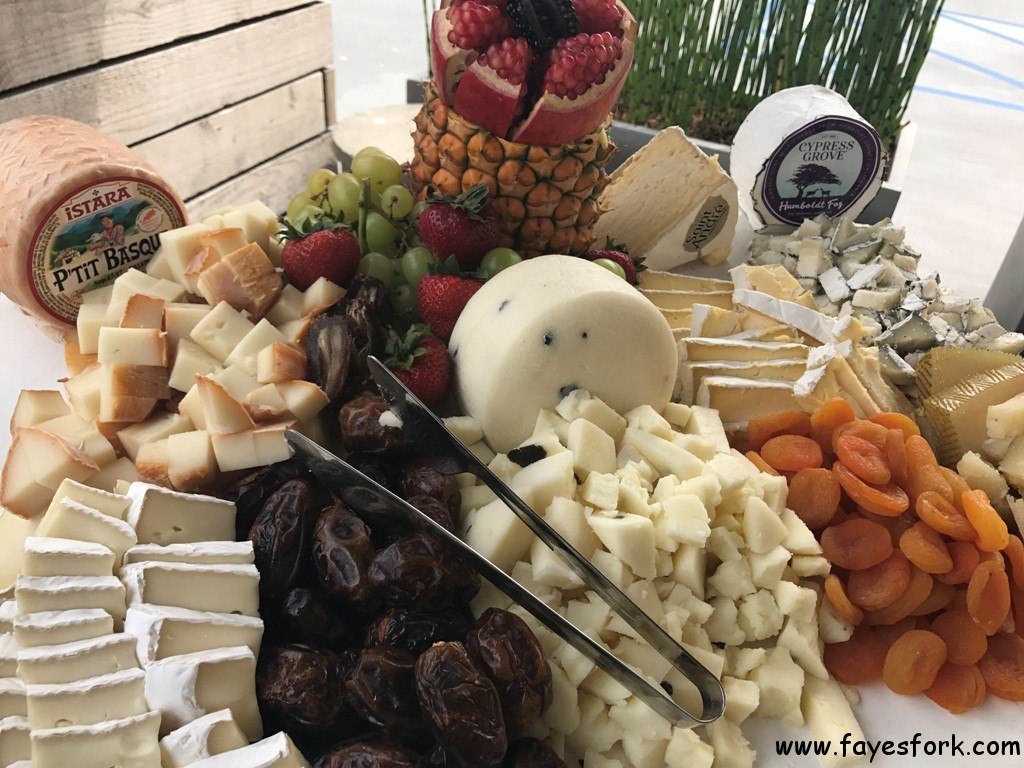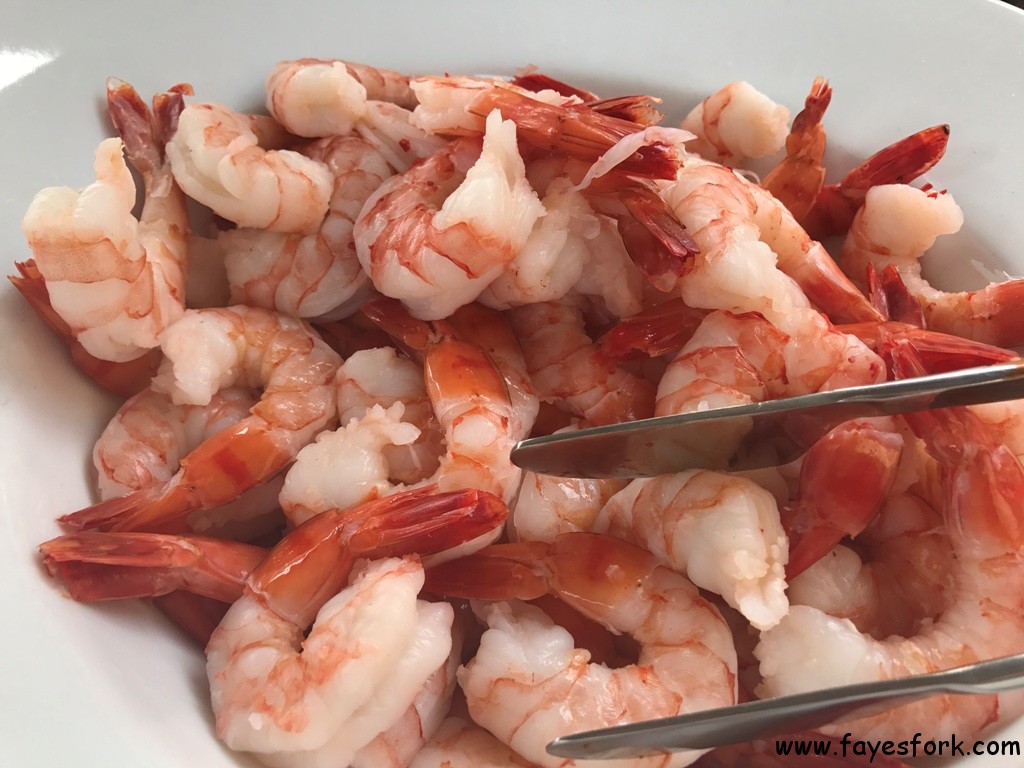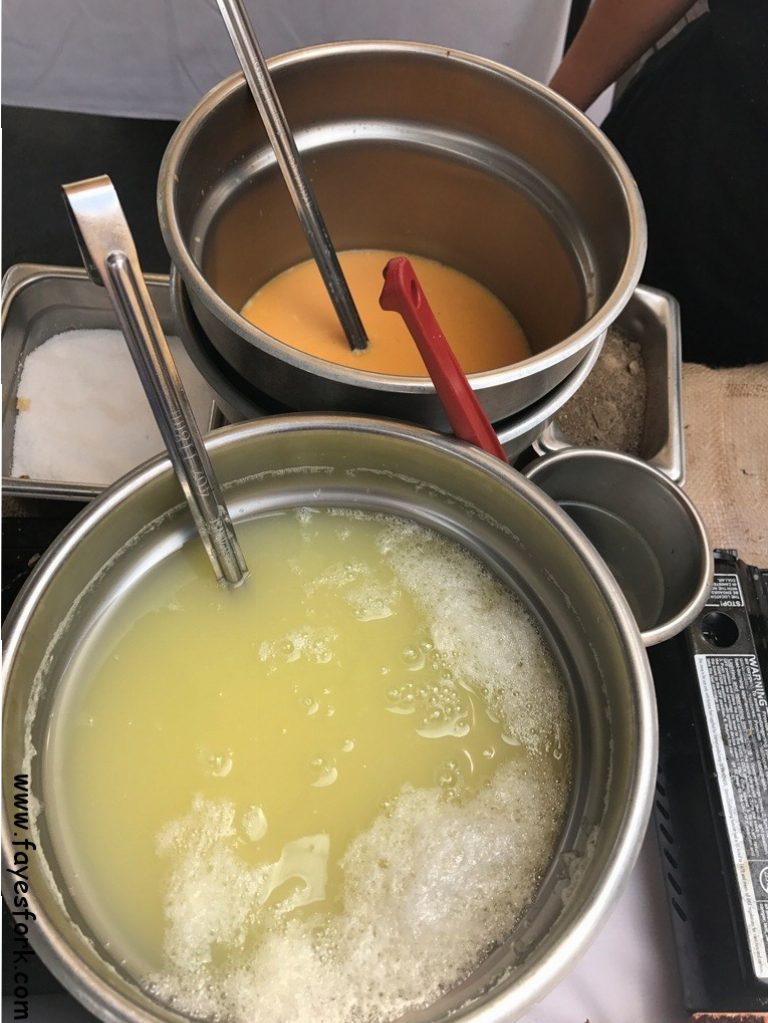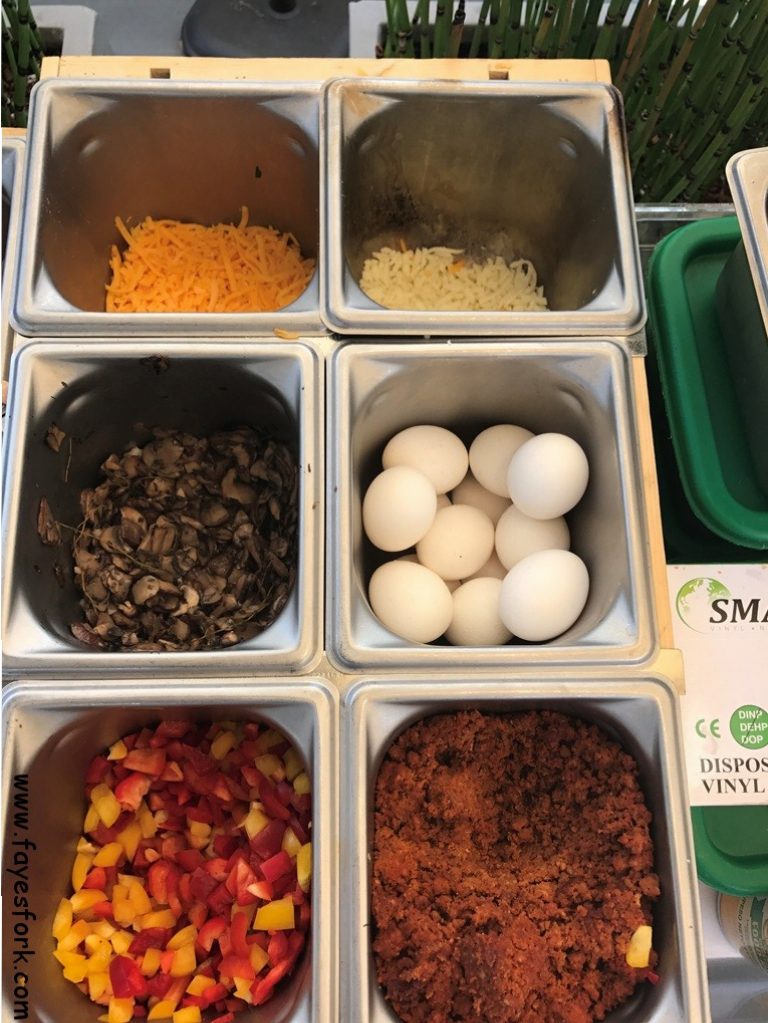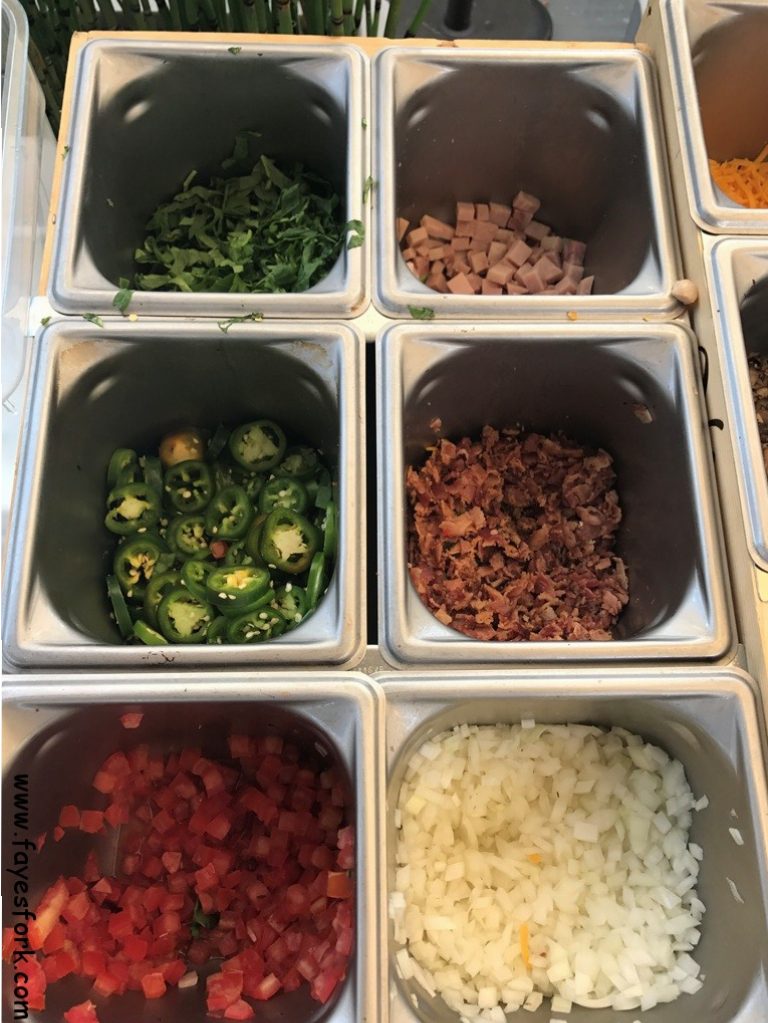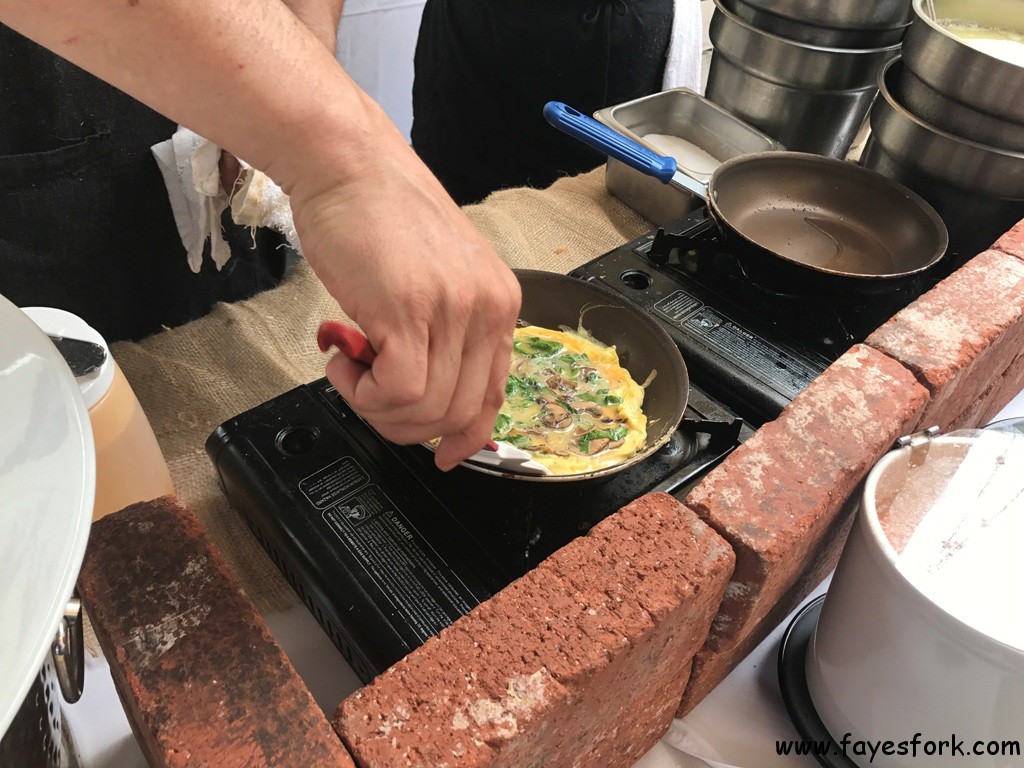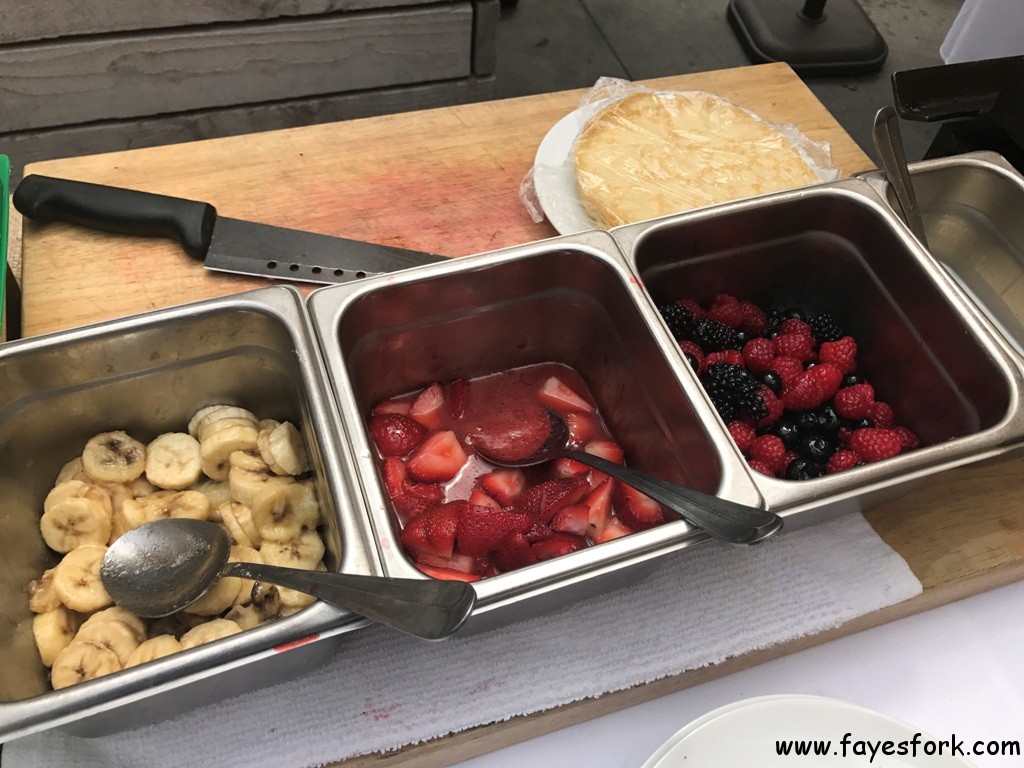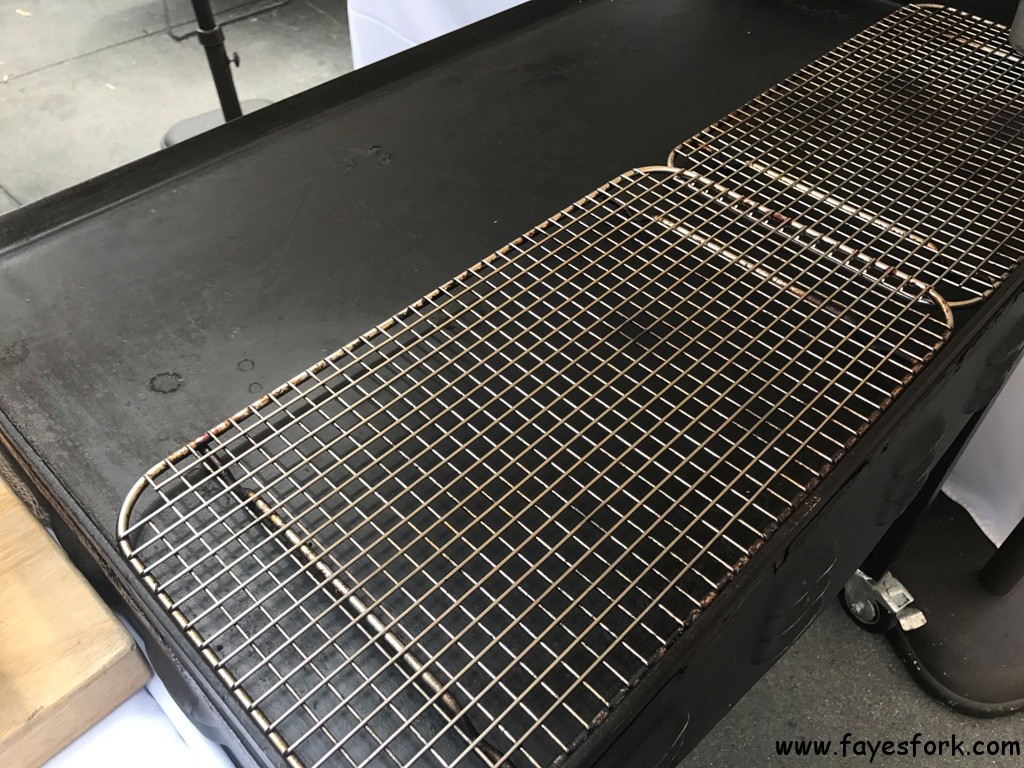 So there's a nice selection for the AYCE Sterling Brunch option. You can also order a la carte off their breakfast menu but who would to that (actually, we saw some people order a la carte).
Here's what we personally tried –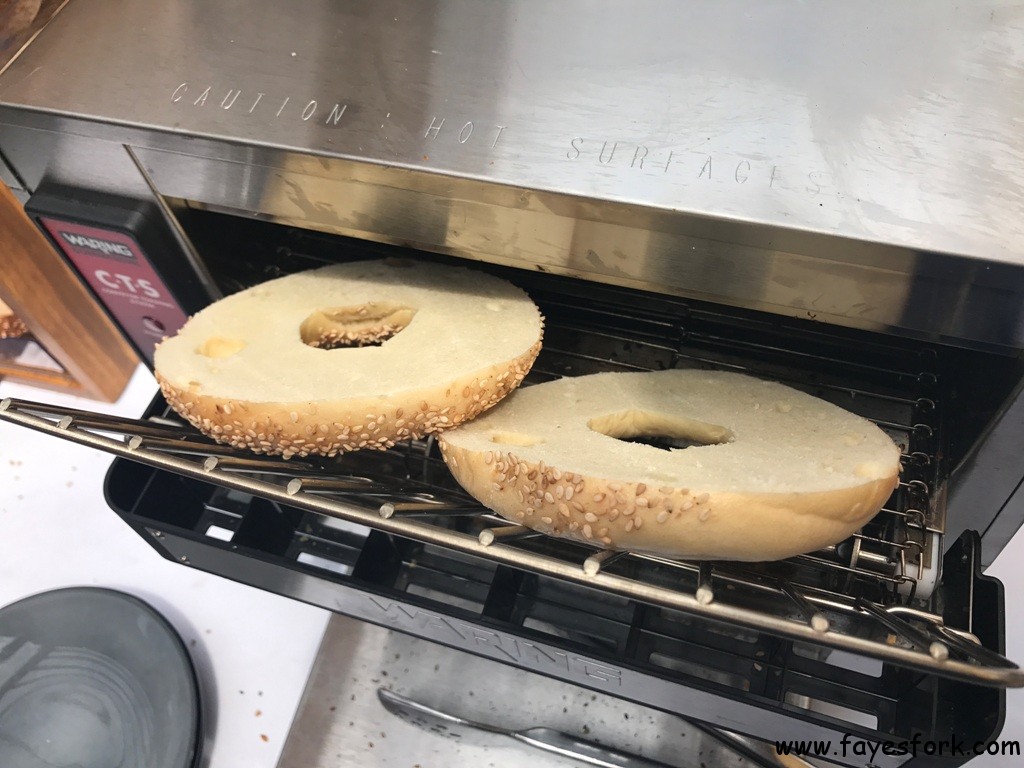 I ran mine through the toaster twice in order to give the bagel a deeper darker toast.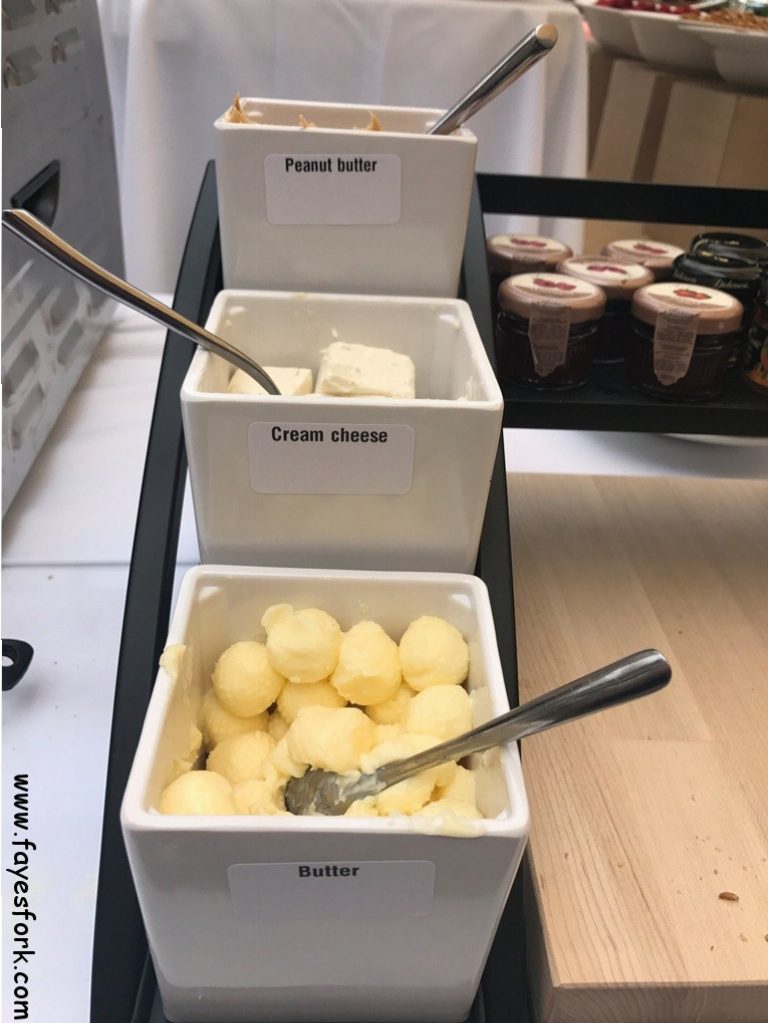 I thought this was the coolest thing. The self serve butter, peanut butter, cream cheese, and various jams were cute.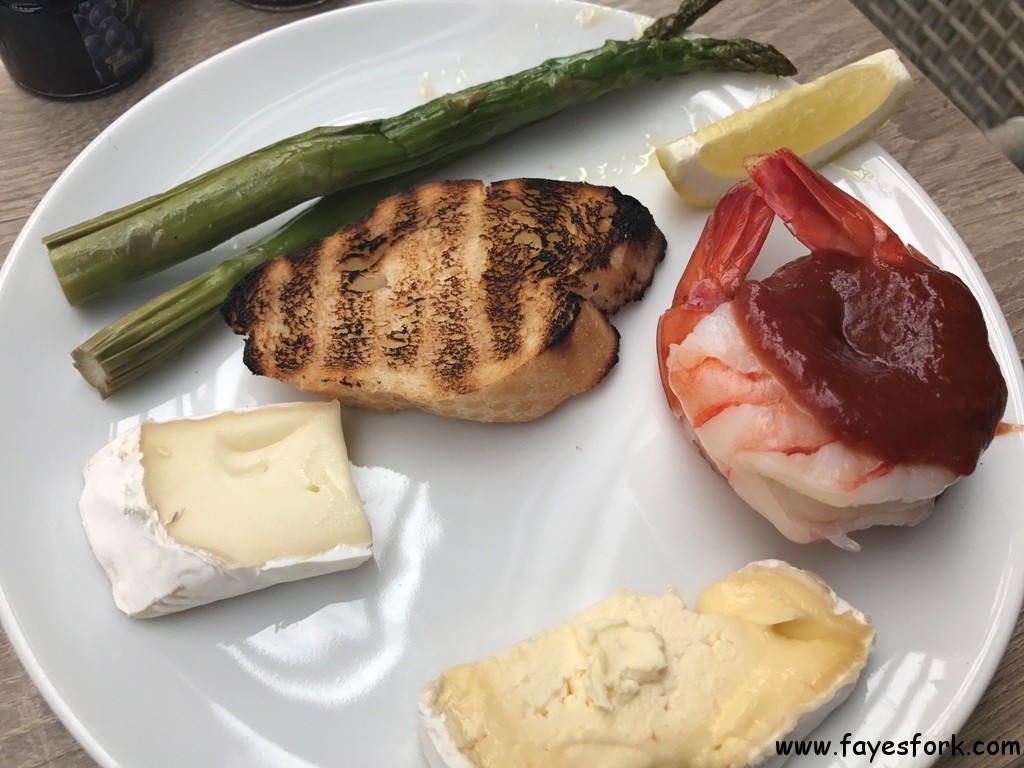 My first plate.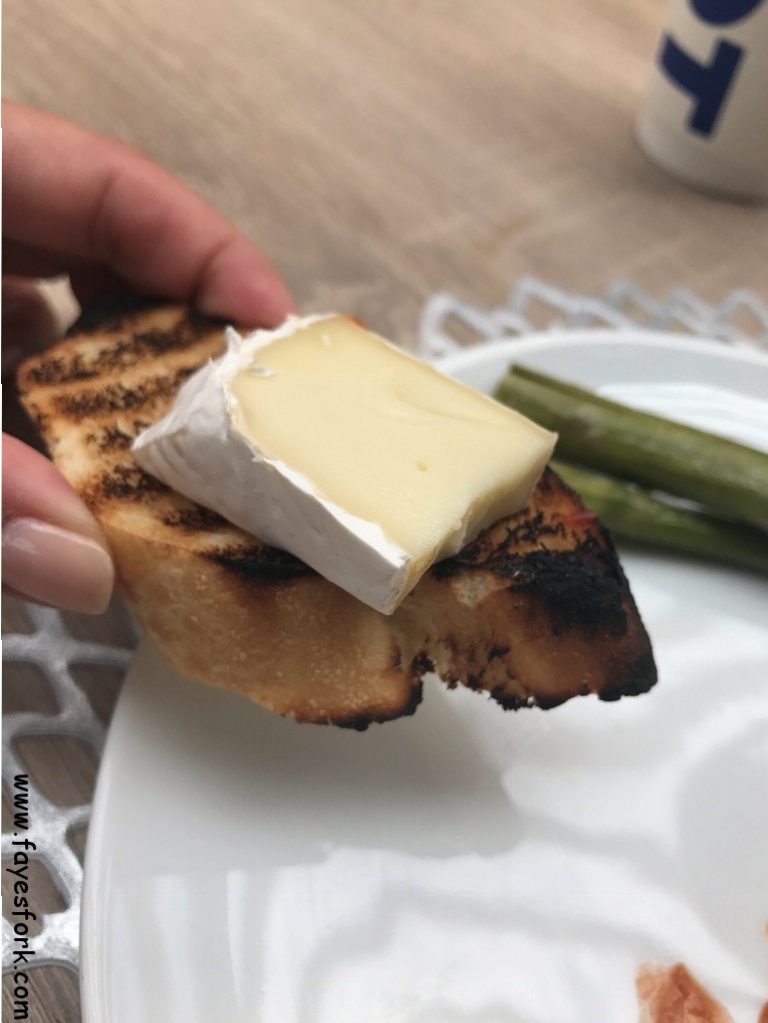 They offer toasted baguette slices with their cheeses. The bread was a bit too charred and didn't taste very good cold.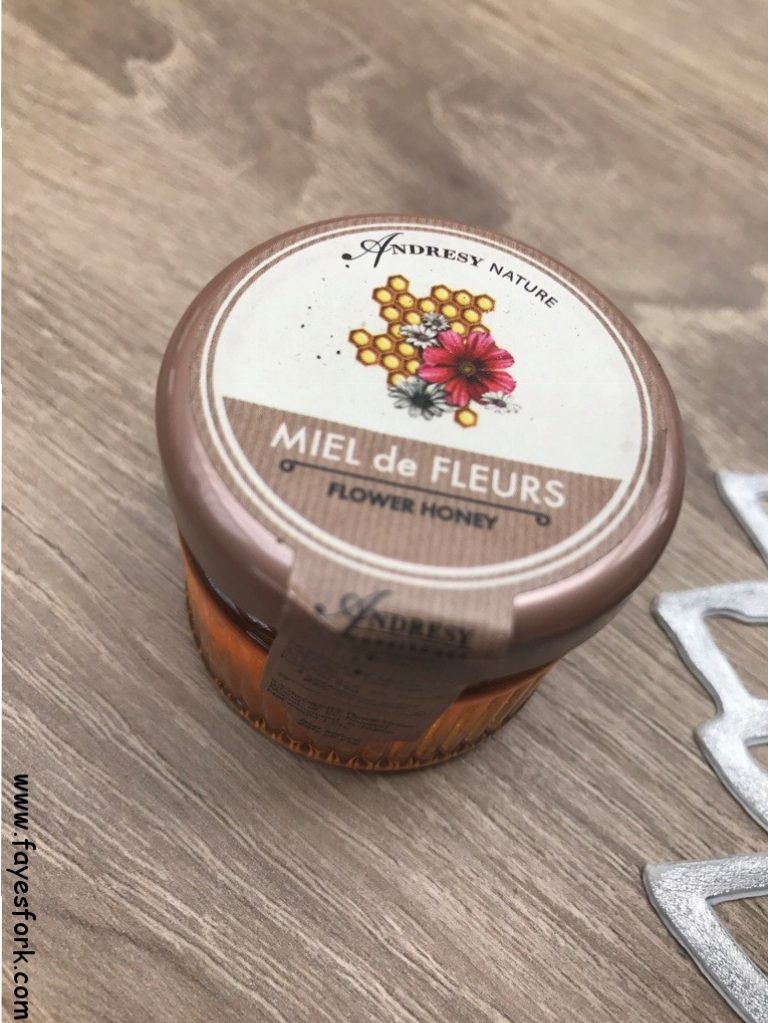 So I asked our server if perhaps they had any honey. My heart smiled when she brought me over a little mini to our table. I love my minis.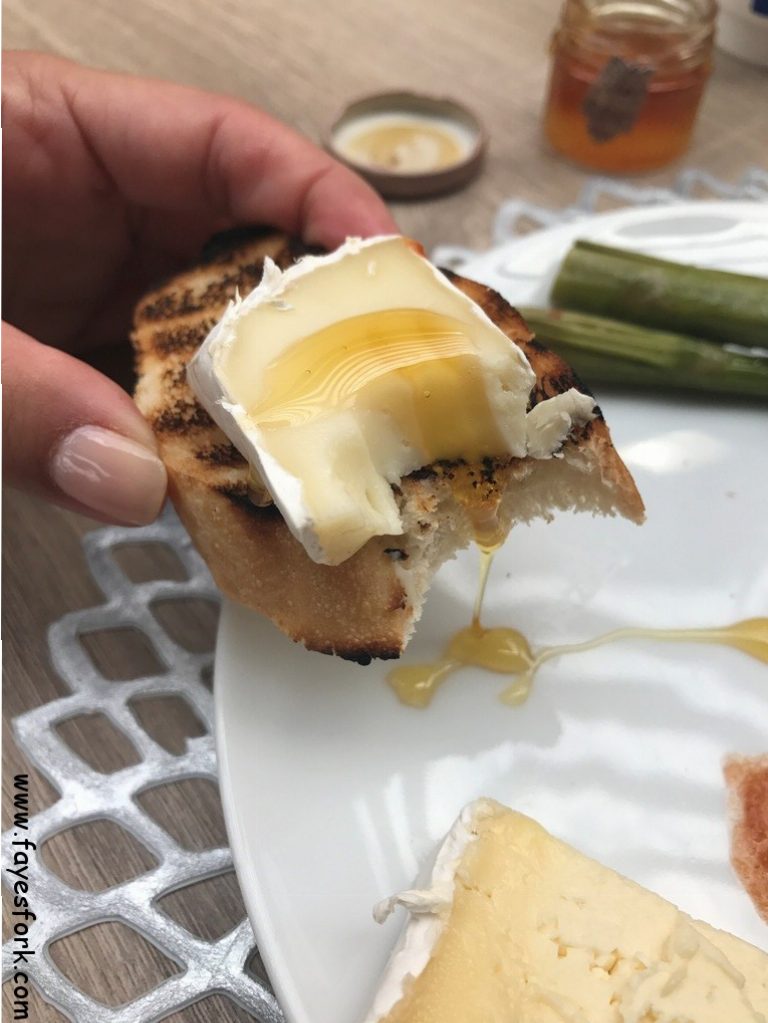 Voila. An instant Faye's Fork fix. The ooey gooey room temperature sweet honey paired well with the creamy brie.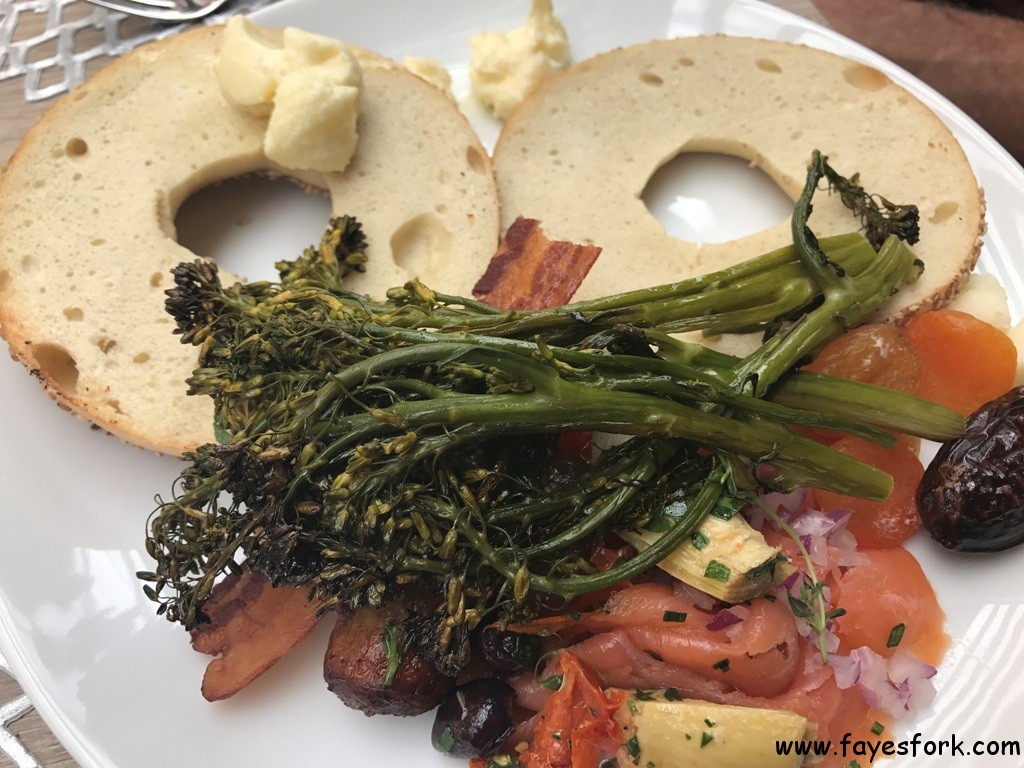 Guess who's plate this is. Cdj. How are we friends.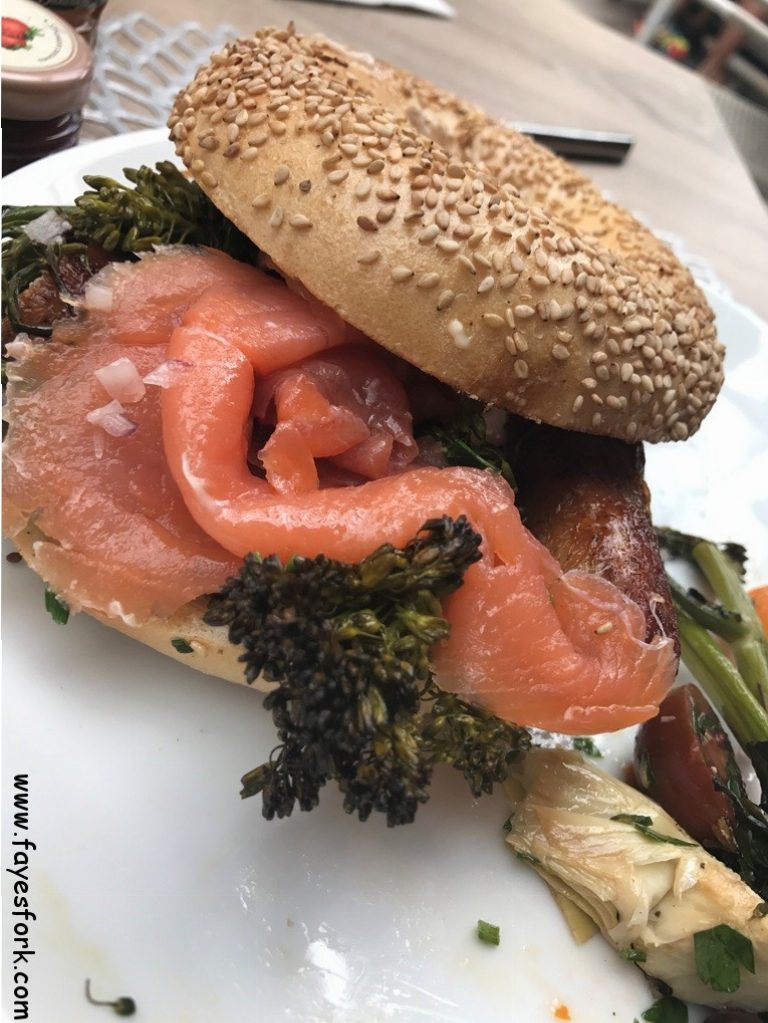 Alright. There was a reason to his (plate) madness. He constructed a bagel breakfast sandwich with it. He toasted the sesame bagel and then smeared on some butter. Then he added, get ready…lox, bacon, sausage, broccoli rabe, diced red onions, and…I think that was it. It made for a beautifully photo'd picture though (plus he said the bagel sandwich was delicious).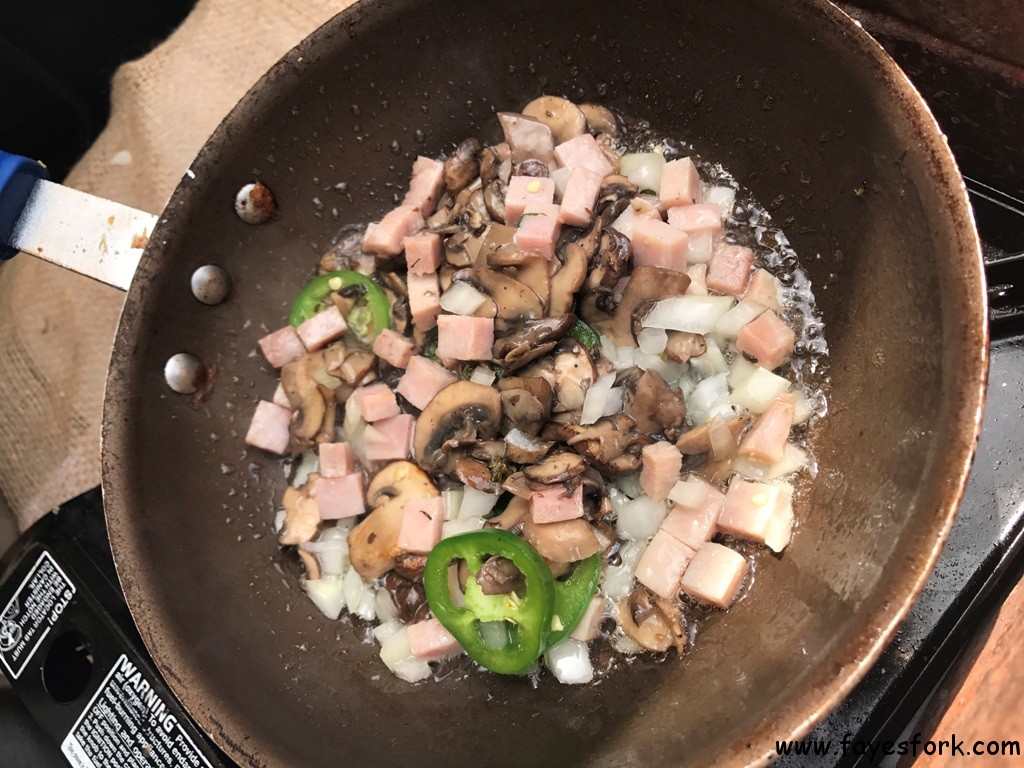 I added ham, onions, sauteed mushrooms, and jalapenos to my made to order omelette.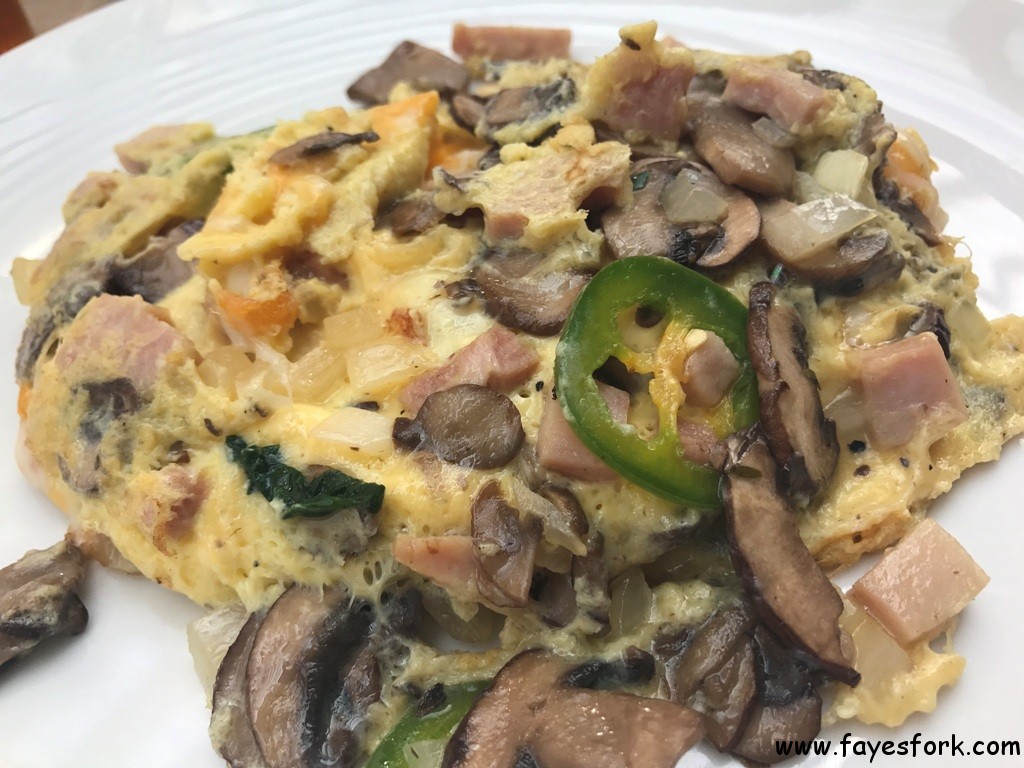 They also added two types of cheeses (swiss and cheddar I think).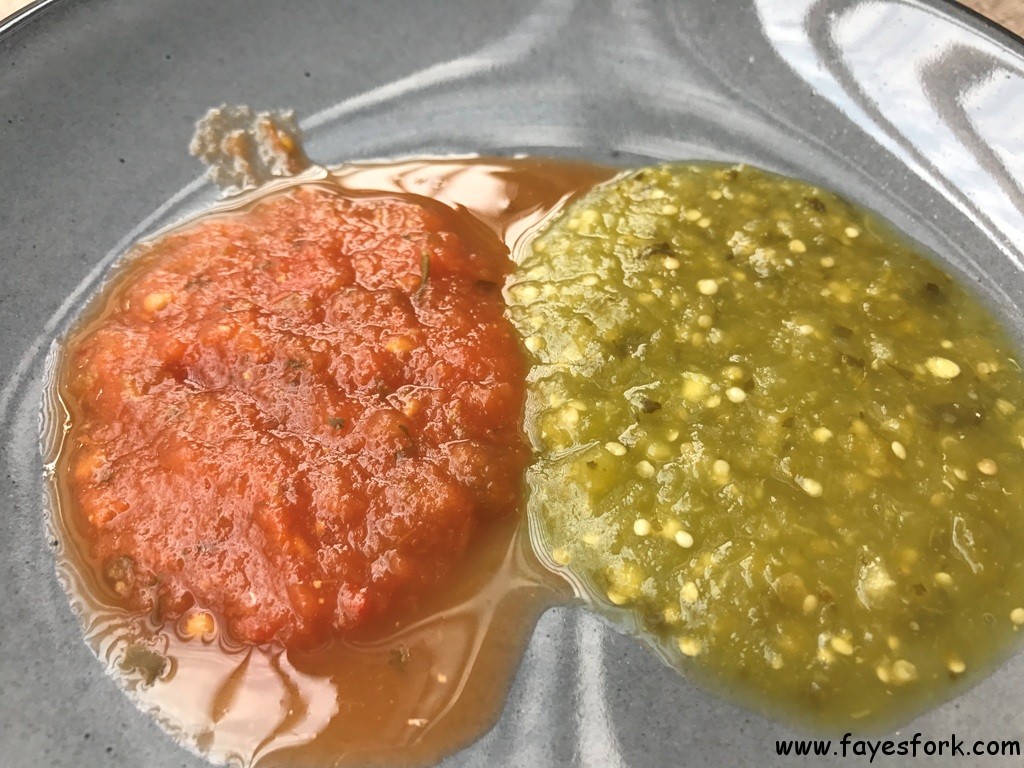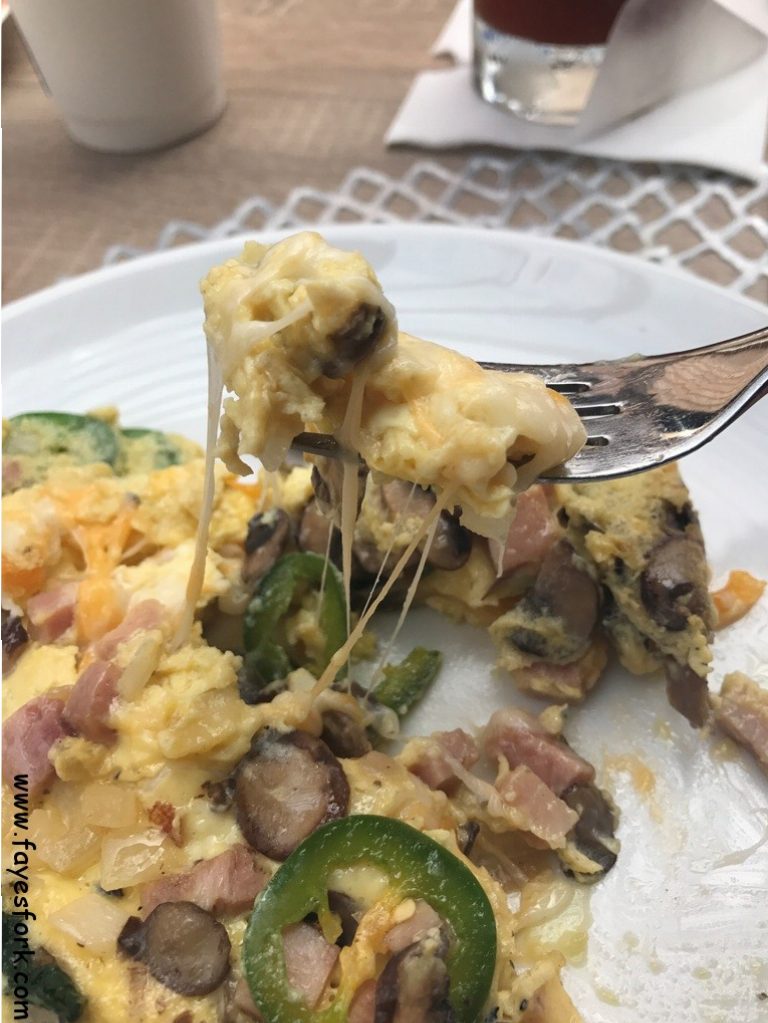 This was my favorite hot savory item of the day. The omelette was so fresh and so delicious. The generous amount of cheeses were stringy and perfect. The components were pan fried and assembled very well.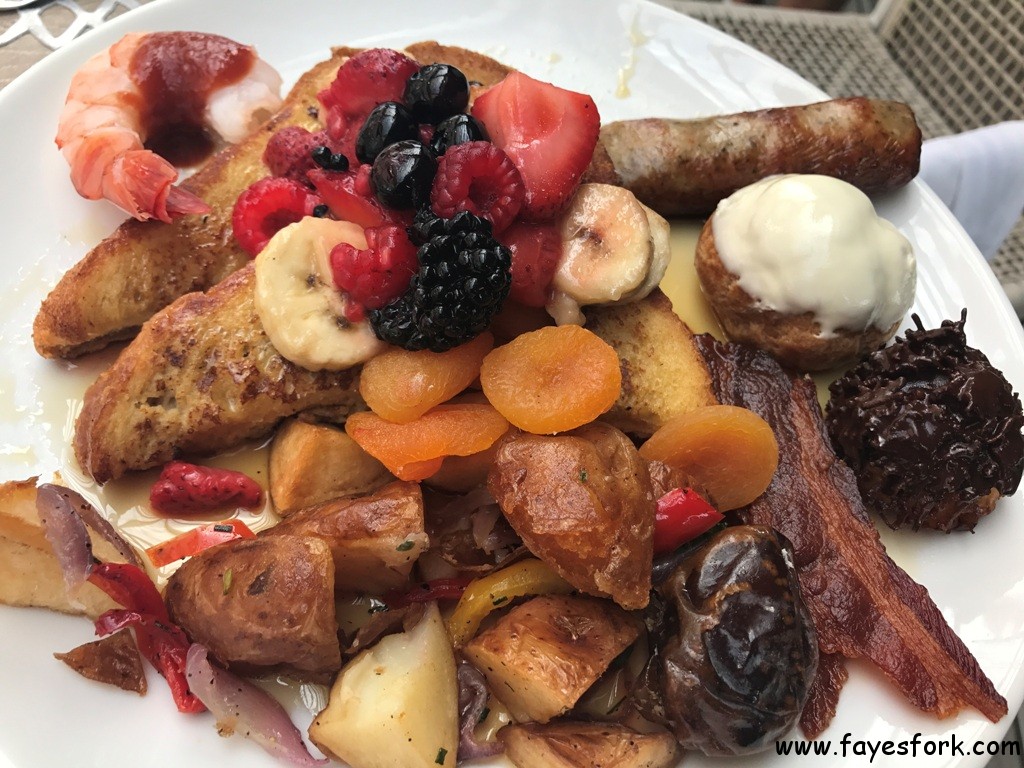 Seriously. How does Cdj function (inside joke).
His plate consisted of french toast topped with fresh fruit, one shrimp, potatoes, bacon, chocolate macaroon, creme puff, sausage.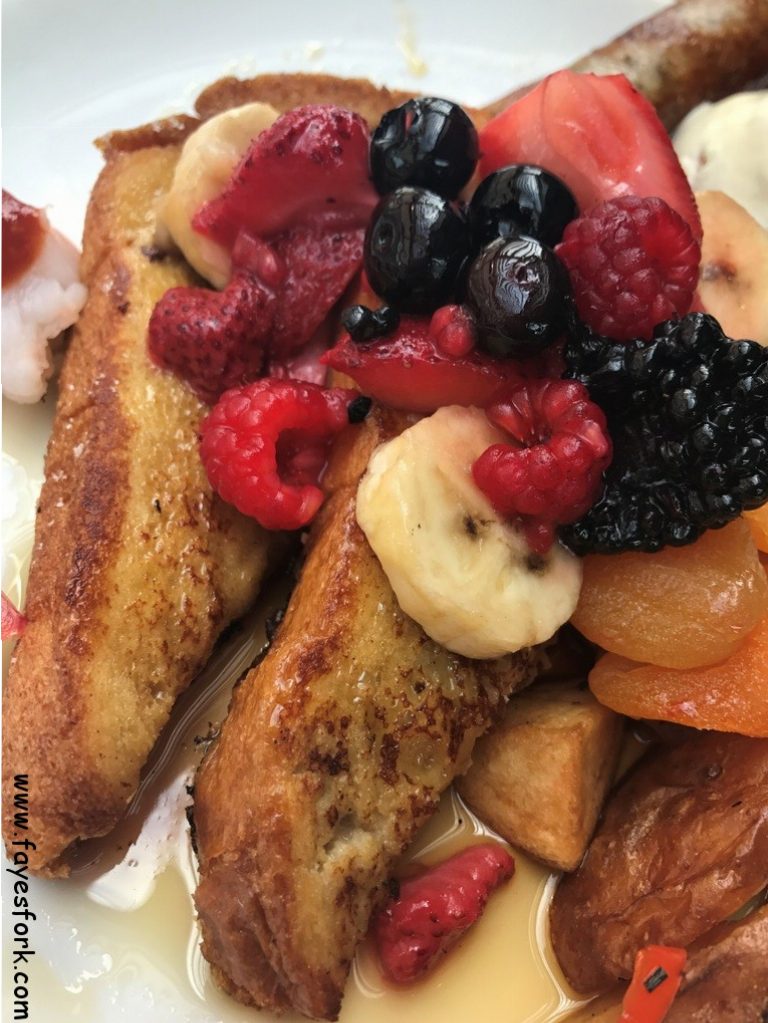 The french toast is kept in a warming tray so it doesn't taste as great if you don't get a fresh batch.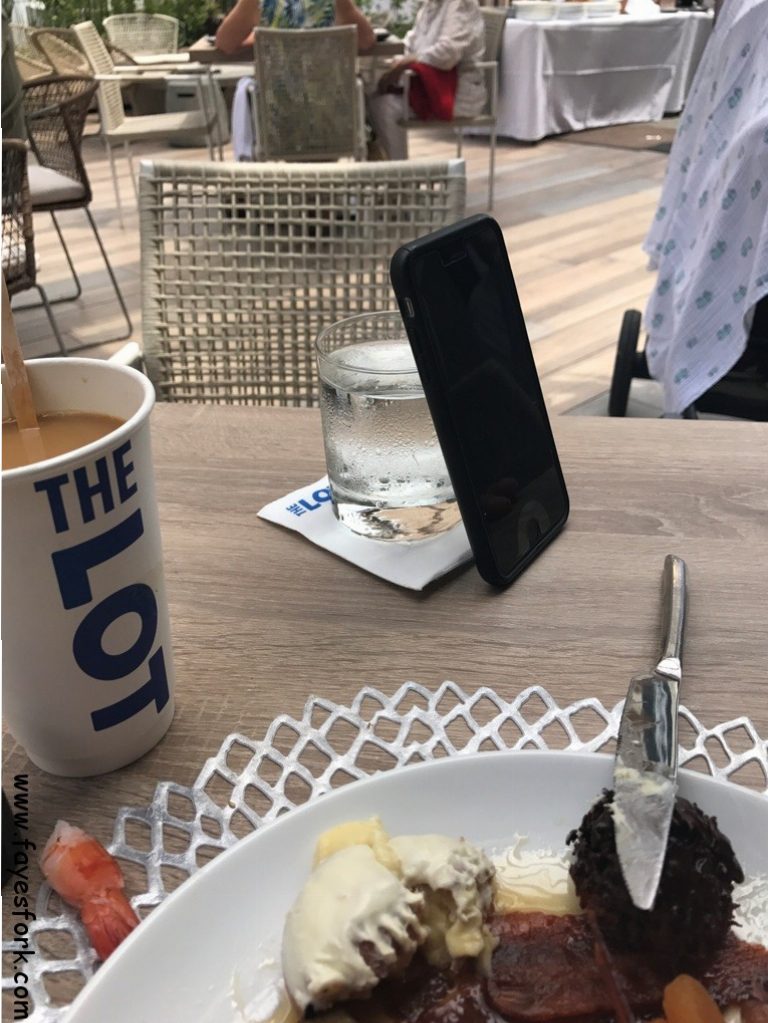 I just found this photo so funny.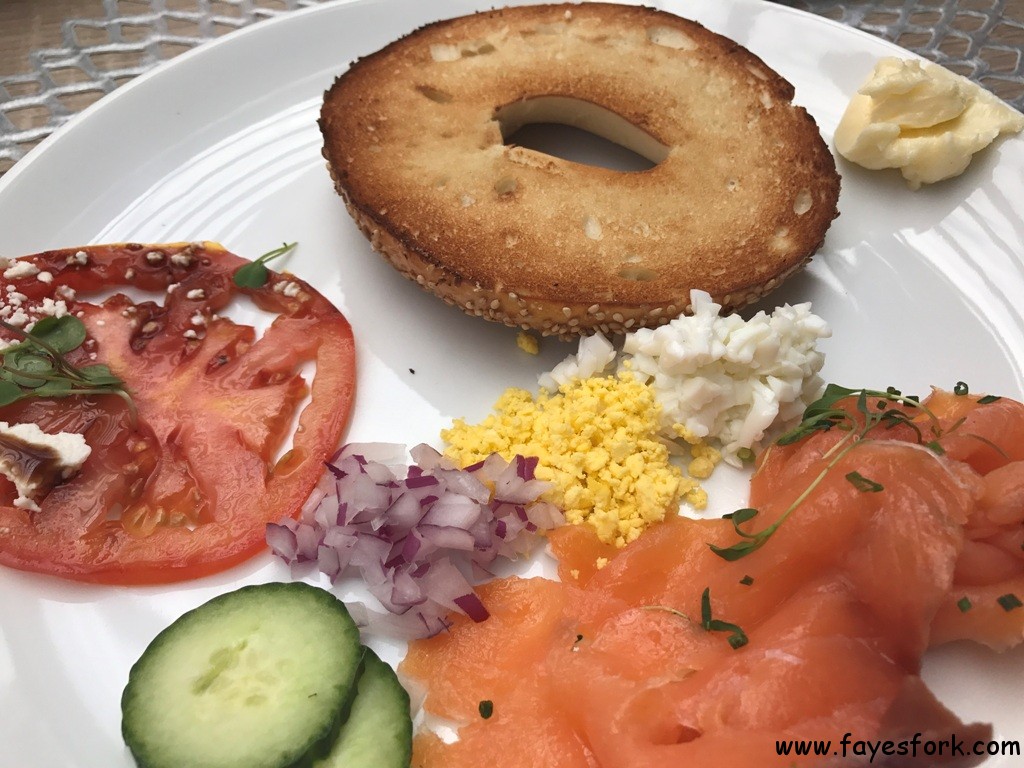 I wanted to make my own lox bagel sandwich. I extra toasted a sesame bagel, smeared some butter on each side, and added a slice of balsamic basil tomato, lox, cucumber, diced red onion, egg yolk, egg whites, and cucumbers.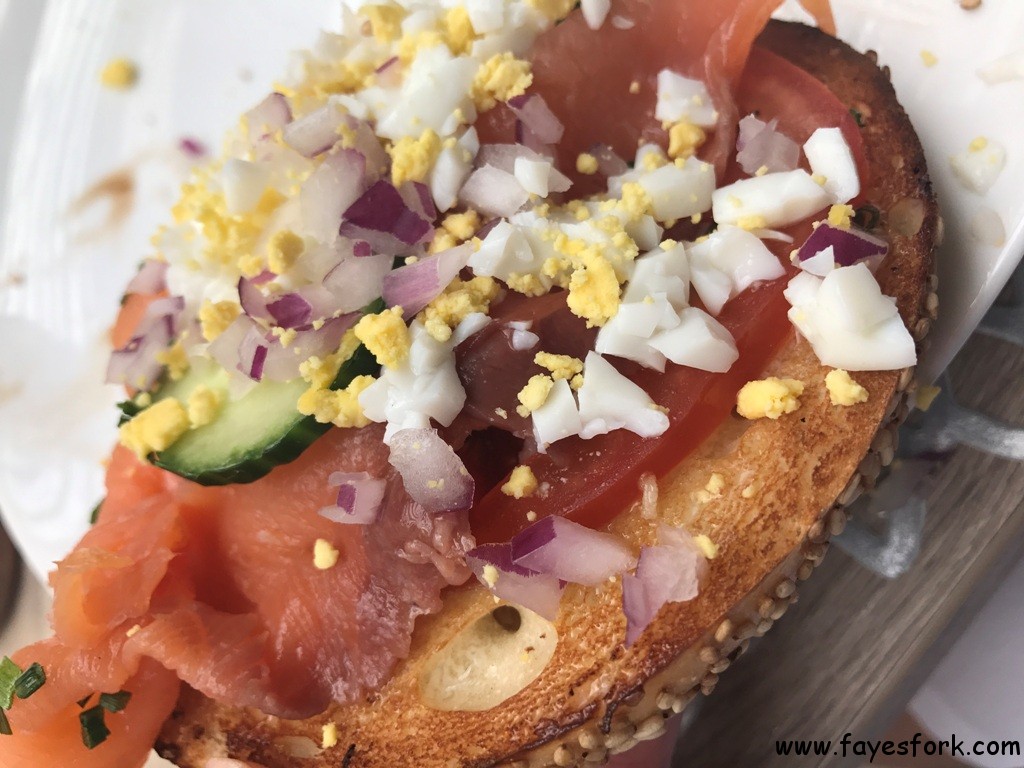 Not being biased here but 1) mine was more beautiful than his and 2) mine was even more delicious (and well thought out). I'm not sure if the bagels are made in house but this sesame bagel tasted quite good with all the elements. The lox was nicely salty which the sweet balsamic tomato balanced out.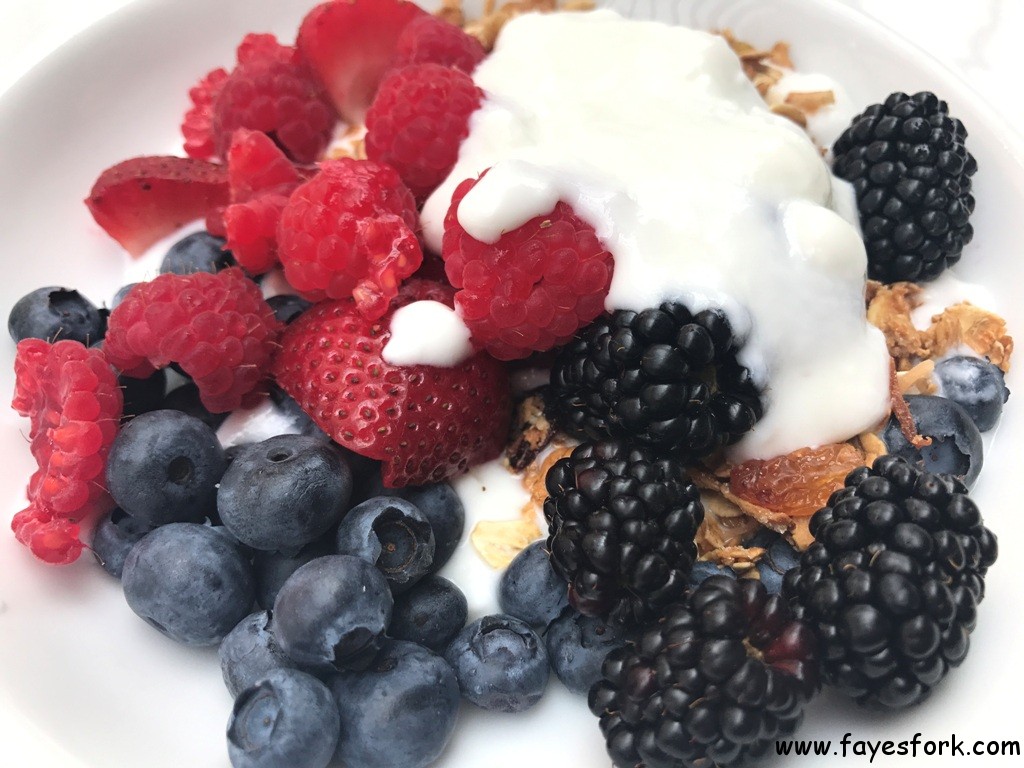 You'd think this was mine but no. Cdj made his own yogurt bowl with granola, sweetened yogurt, and berries. It was very good with the ripe berries and crunchy granola.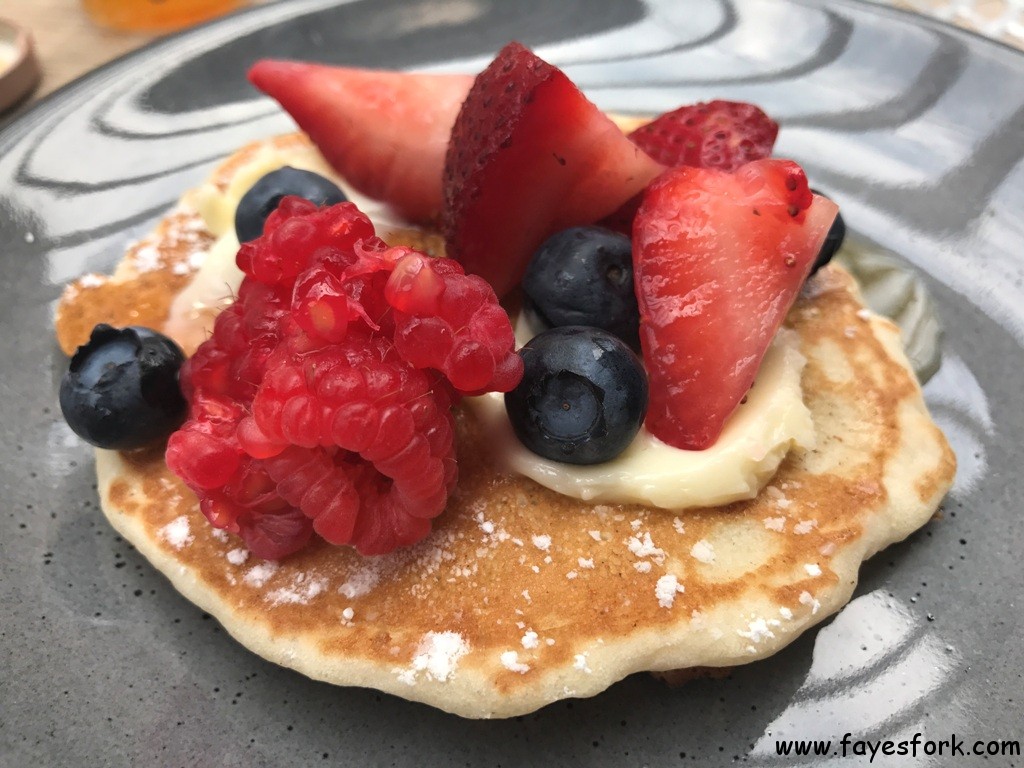 I liked that the pancakes were smaller. There's a carafe of maple syrup next to the warming tray they are in. The pancake would have tasted better had I waited for a fresh batch. It tasted dry. The butter and syrup helped that.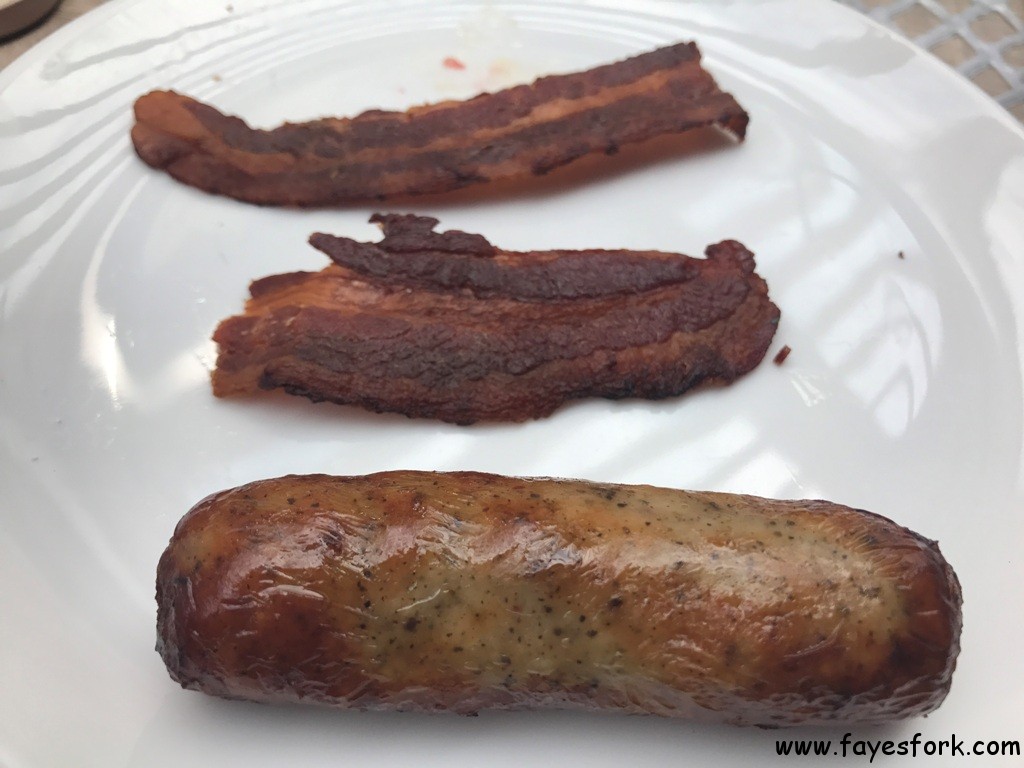 I didn't like the breakfast sausage as much. It tasted too dense and off for me that day.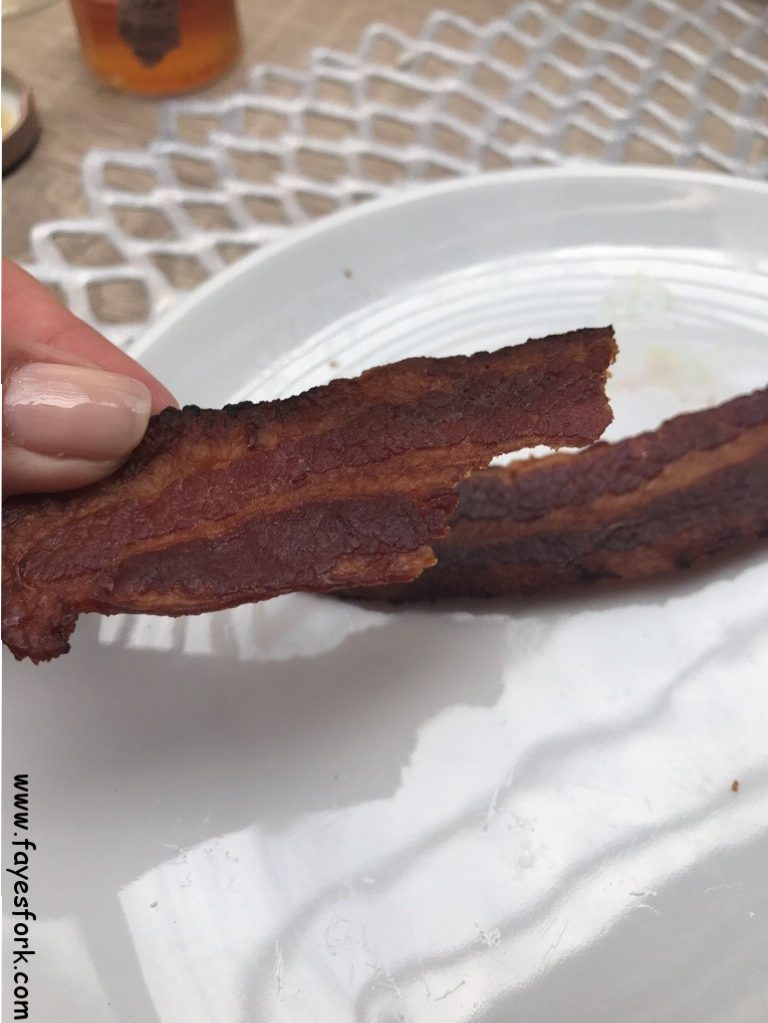 But the bacon was great. It was so crispy.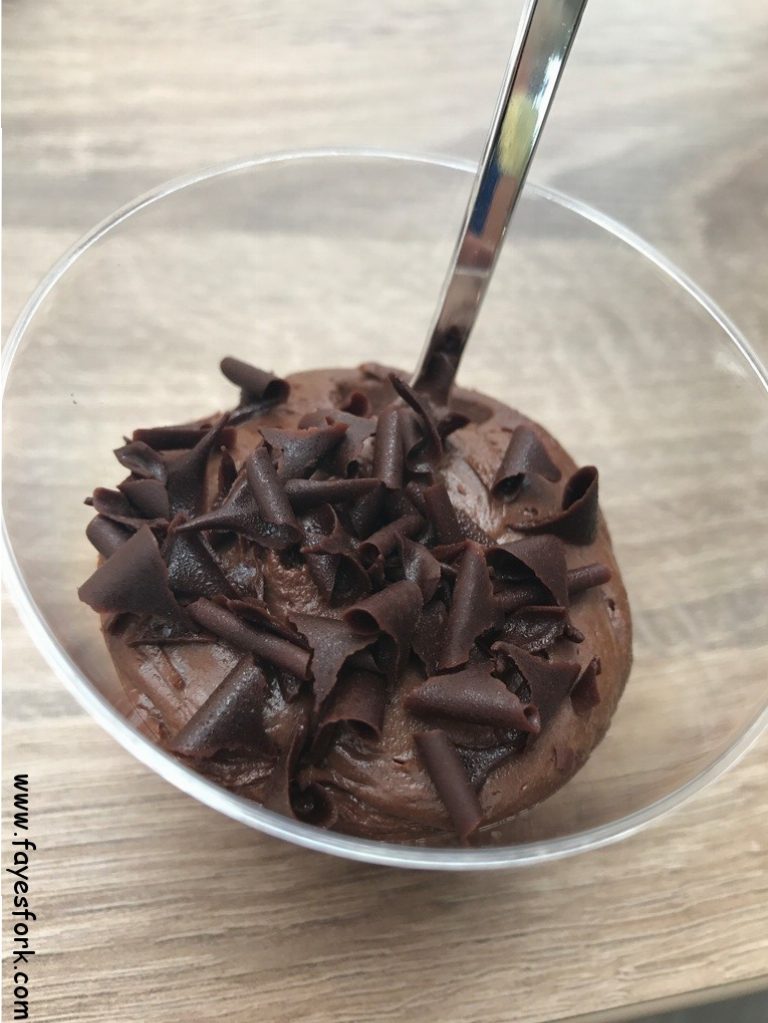 Cdj said he liked the mousse but said it was very sweet.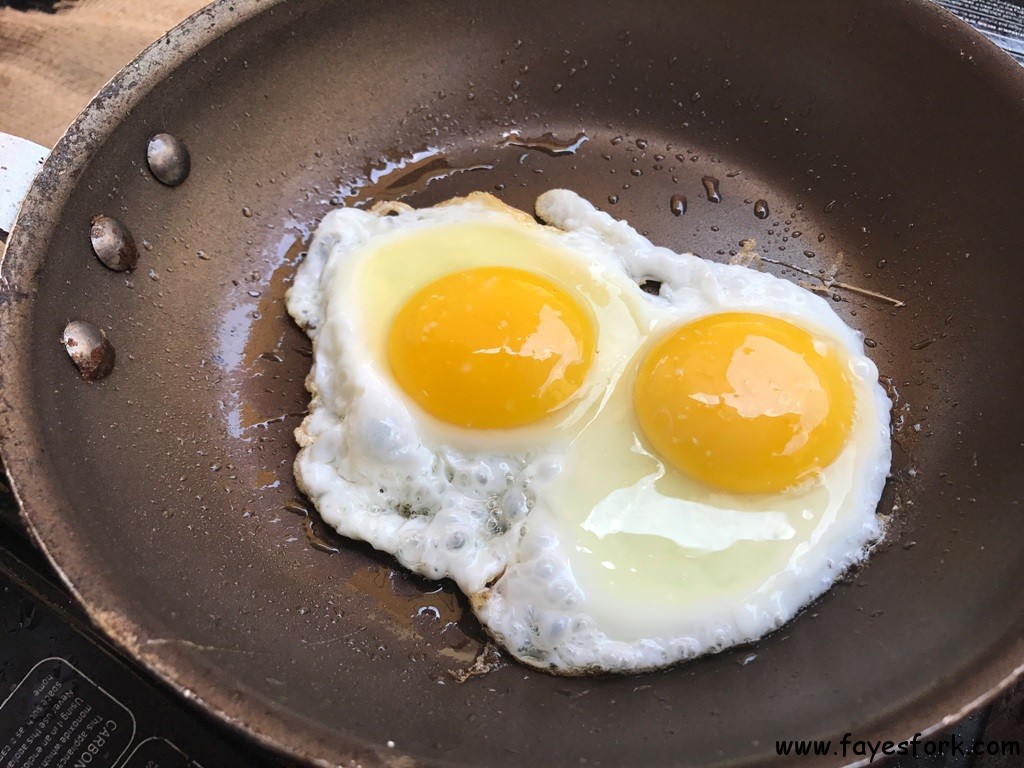 Don't forget you can also request a non-omelette egg dish.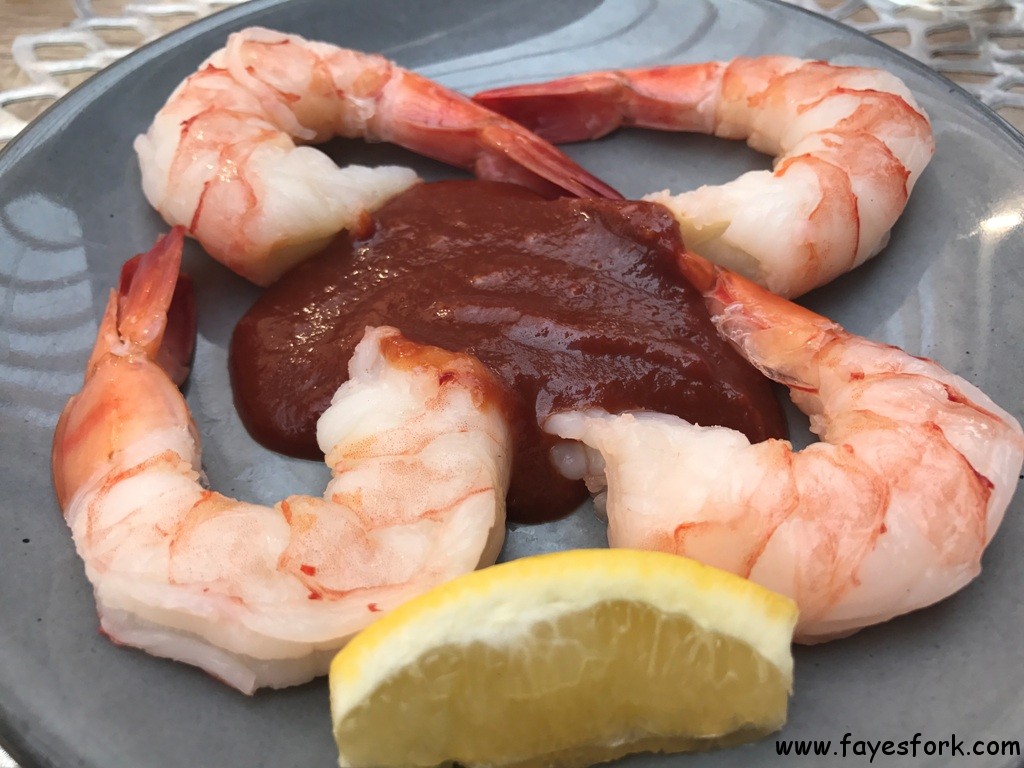 The shrimp cocktail was probably the highest ticket item at The Lot Sterling Brunch. The shrimp was large, well chilled, and plump. I would have preferred a spicier cocktail sauce but the one offered was fine. Maybe they can have a side of horseradish next to the cocktail sauce in the future.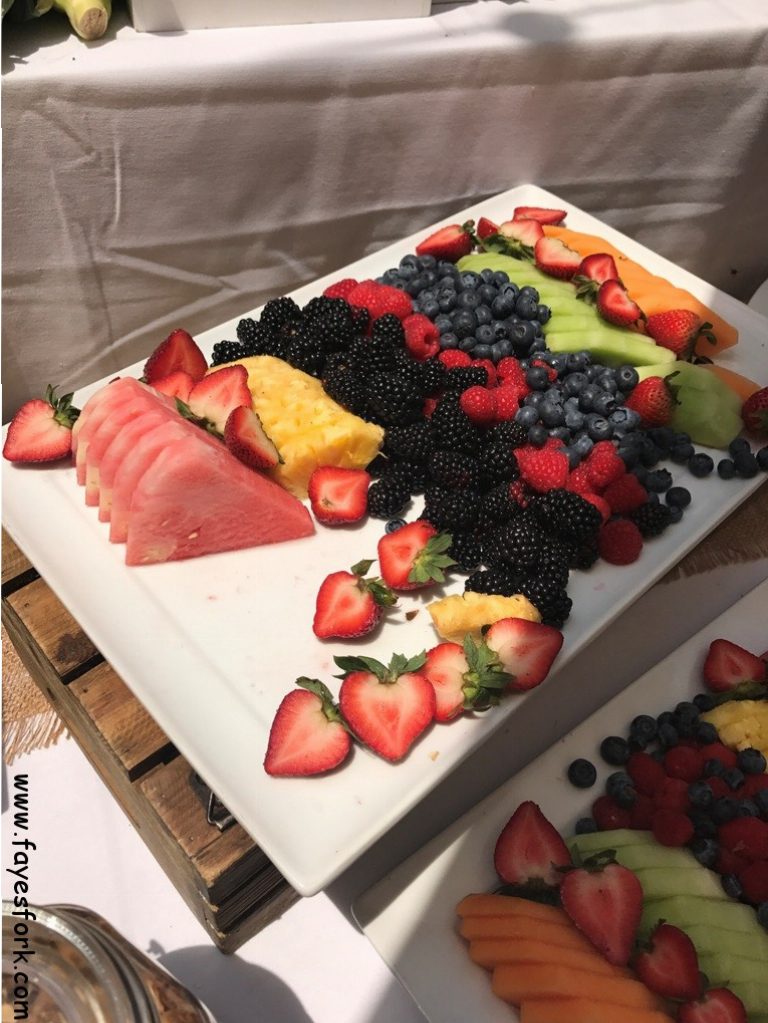 Here is what I noticed with the outdoor brunch. The sun would beat down on a few items. I was dismayed by this BUT I noticed the fruit plates being changed out often. The omelette chef told me they are aware of how hot it can be (with the sun) so they change out the sun-exposed dishes more often than not. Kudos there.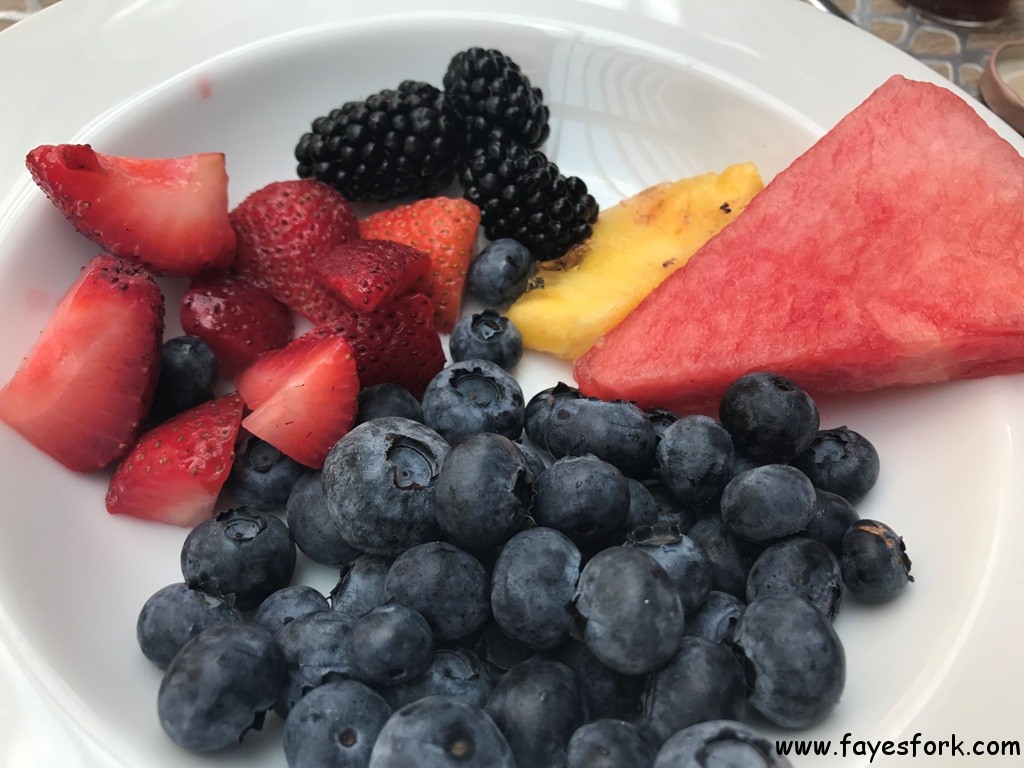 The fat chubby blueberries were great. I don't know how much longer blueberries will be in season so I completely took advantage of the ample ripe ones offered that day. I also enjoyed the naturally sweet strawberries and blackberries.
The chocolate croissant tasted average but had a nice amount of chocolate.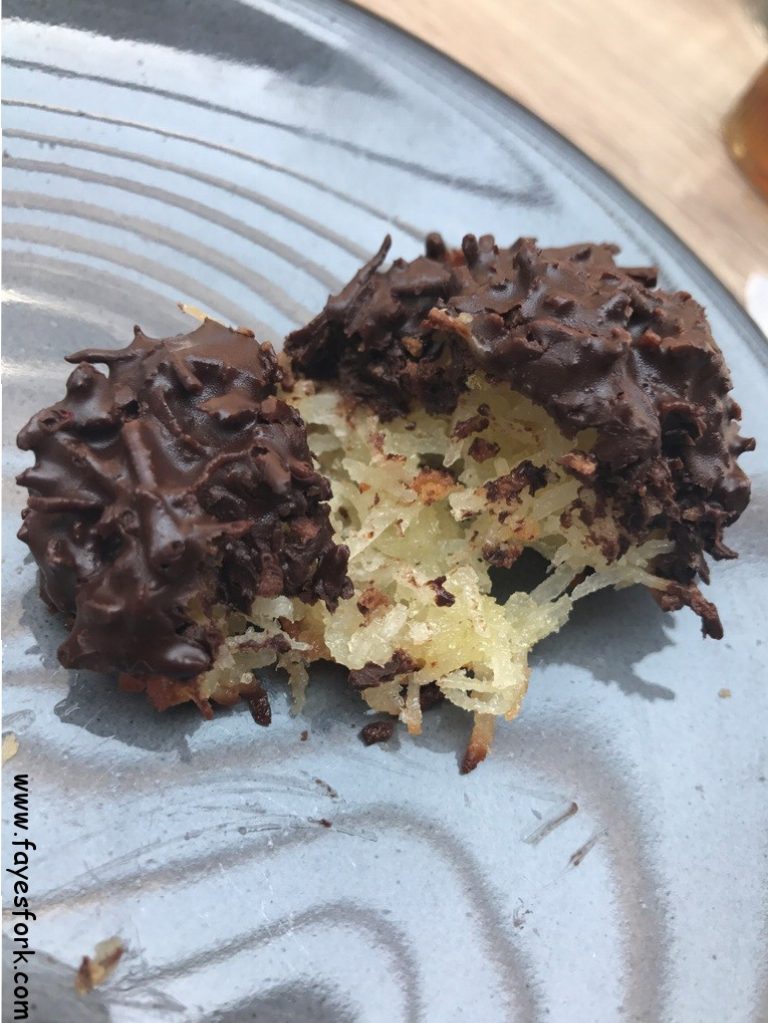 This was, hands down, the best dessert item that day for me. The dark chocolate was wonderfully semi-sweet bitter. The sweetened ball of coconut had a hard crunchy exterior with a soft center. Absolutely the perfect small bite of dessert to end a meal.
Service was pleasant and efficient. Woody, the director of food and beverage, stopped by to say hello. We grew up in the same part of San Diego so it was fun reminiscing about old and future restaurants in town. They don't accept reservations via OpenTable but you can make reservations via Yelp. He mentioned they've been thinking about re branding the restaurant to be separate from The Lot movie theater. He said perhaps something like Fay Restaurant @ The Lot (since the location is actually on Fay street). I about jumped up in glee to shout 'yes yes yes!! but add an 'e' to the end of Fay'.  Cdj grabbed my arm to sit me back down. Woody also mentioned they are opening a BRAND NEW location in Del Mar! Where Gelson's is located I believe.
I would recommend The Lot Sunday Sterling Brunch. There's not many AYCE brunch options in this area so this location and brunch option was fun to partake in. The Sterling Brunch takes place every Sunday from 10a-2p.
THE LOT
7611 Fay Ave
La Jolla, CA 92037
(858) 777-0069
Disclaimer: we were invited to try the brunch. All opinions stated on this post are mine .