Del Mar Rendezvous has been in this part of town for quite some time. I don't visit often as 1) their prices are high and 2) I don't mind driving the extra distance to Convoy to satisfy my Asian food fix. Del Mar Rendezvous is located in the Del Mar Plaza. There are a few restaurants here but they all seem to be suffering for business. We visited Del Mar Rendezvous for lunch as they have air conditioning and lunch specials.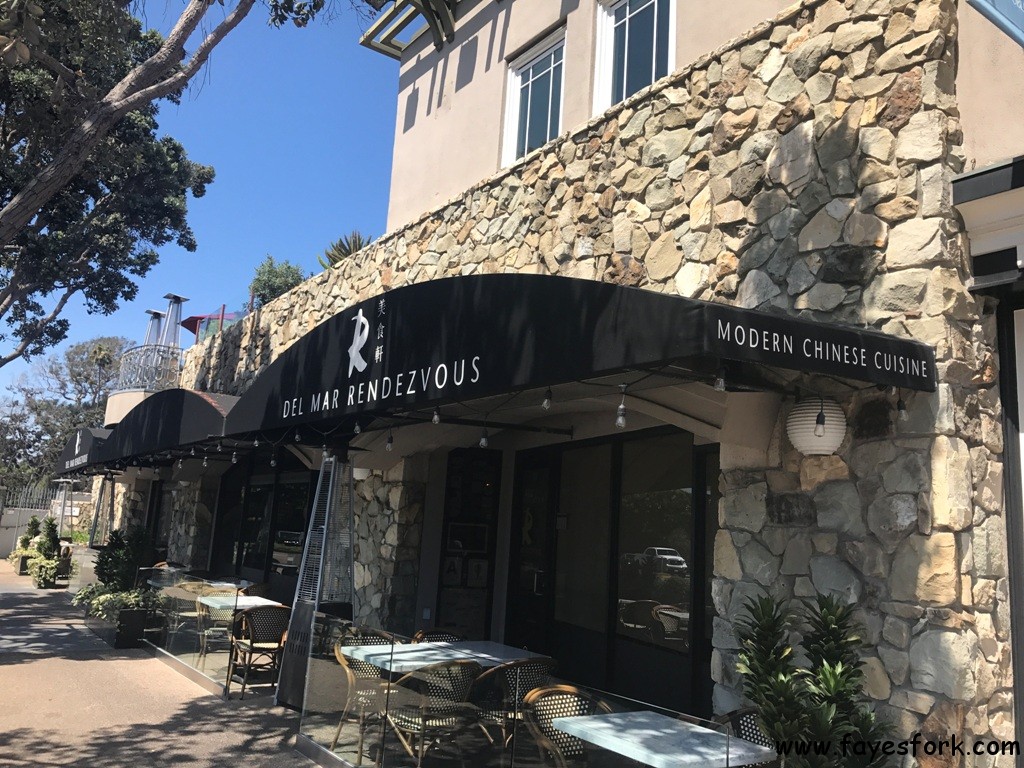 They are located on the street level by Banana Republic. We were seated in a comfortable booth closer to the a/c vent.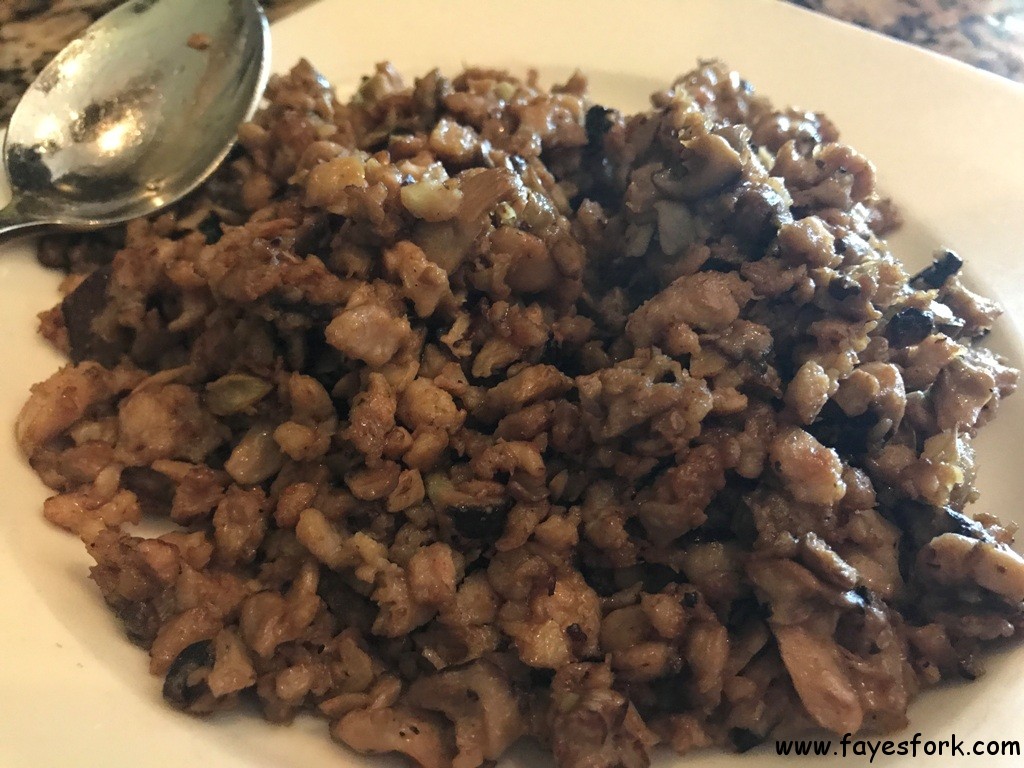 The appetizers weren't cheap here at Del Mar Rendezvous but the size of this chicken lettuce wrap wasn't too skimpy. There was a nice mound of minced chicken sauteed with very good diced black mushrooms and crunchy water chestnuts.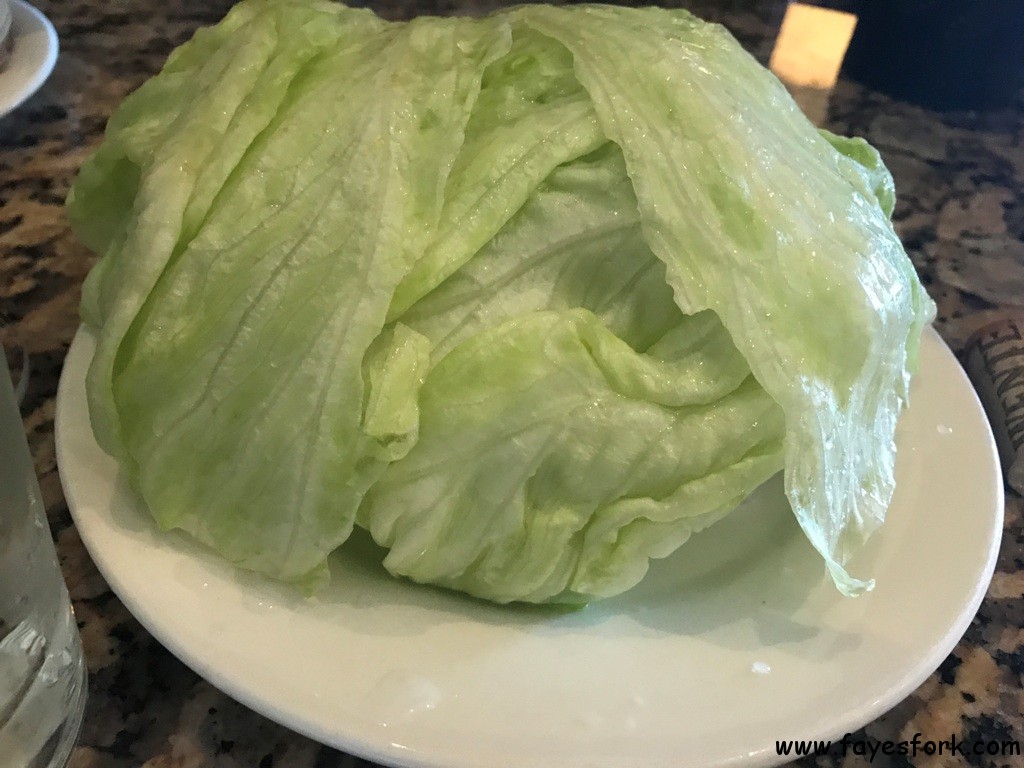 It comes with this HUGE half lettuce. The loosehead lettuce was very fresh but you could tell they just rinsed it off since there was a puddle of water at the bottom of the plate.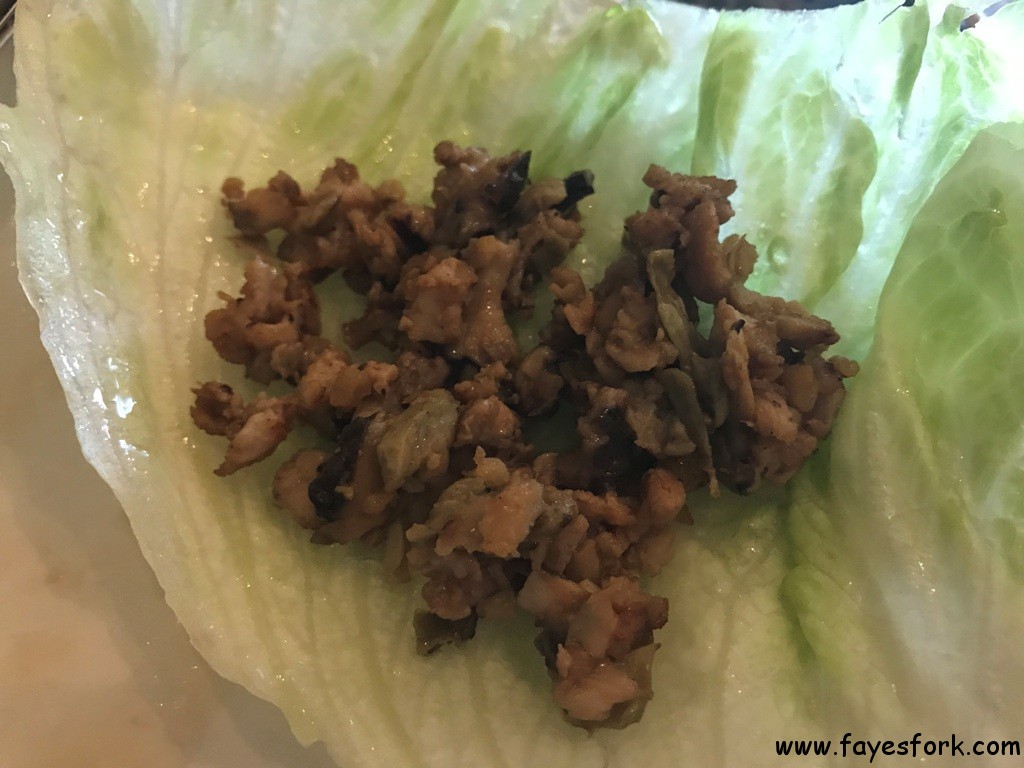 We tried to dry off each leaf before we put a scoop of minced chicken on to it. The dish was savory and actually tasty.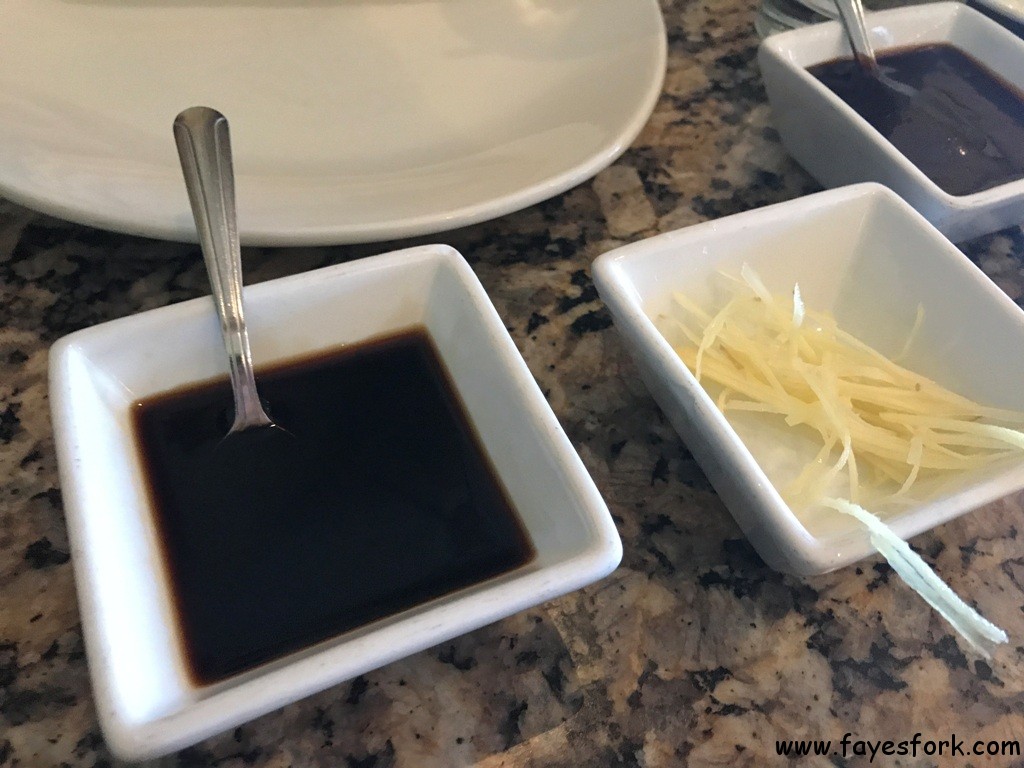 The original owners of Del Mar Rendezvous also owned Dumpling Inn. Therefore, the xiao long bao here is supposed to be quite good as they're supposedly home made.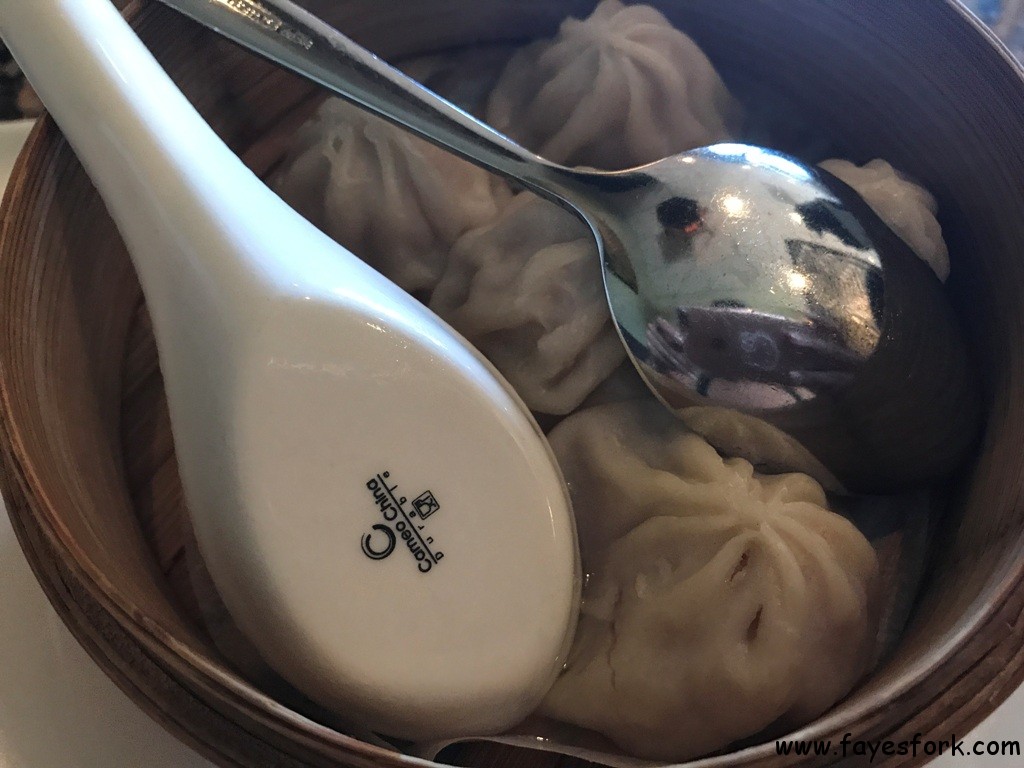 Can anyone tell me why my heart sunk when they put this basket of steamed xiao long bao on our table.
Two heavy spoons plopped on top of hot xiao long bao = no bueno. The glass soup spoon already punctured one of the XLB.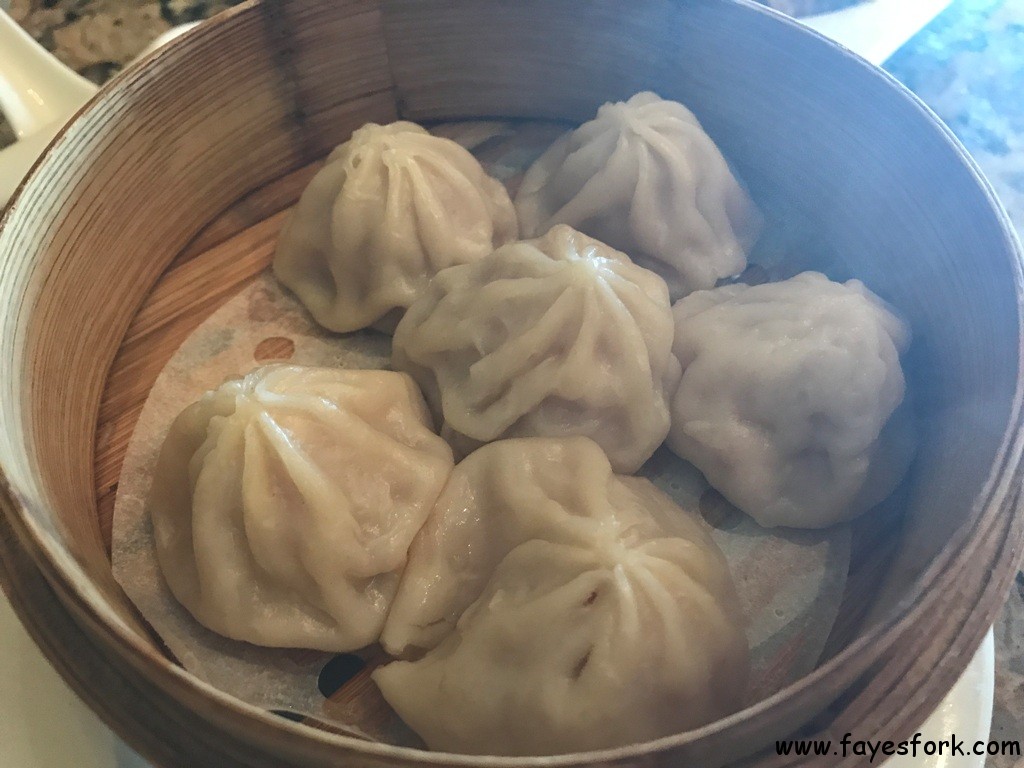 It didn't appear that any of the xiao long bao had any detectable soup.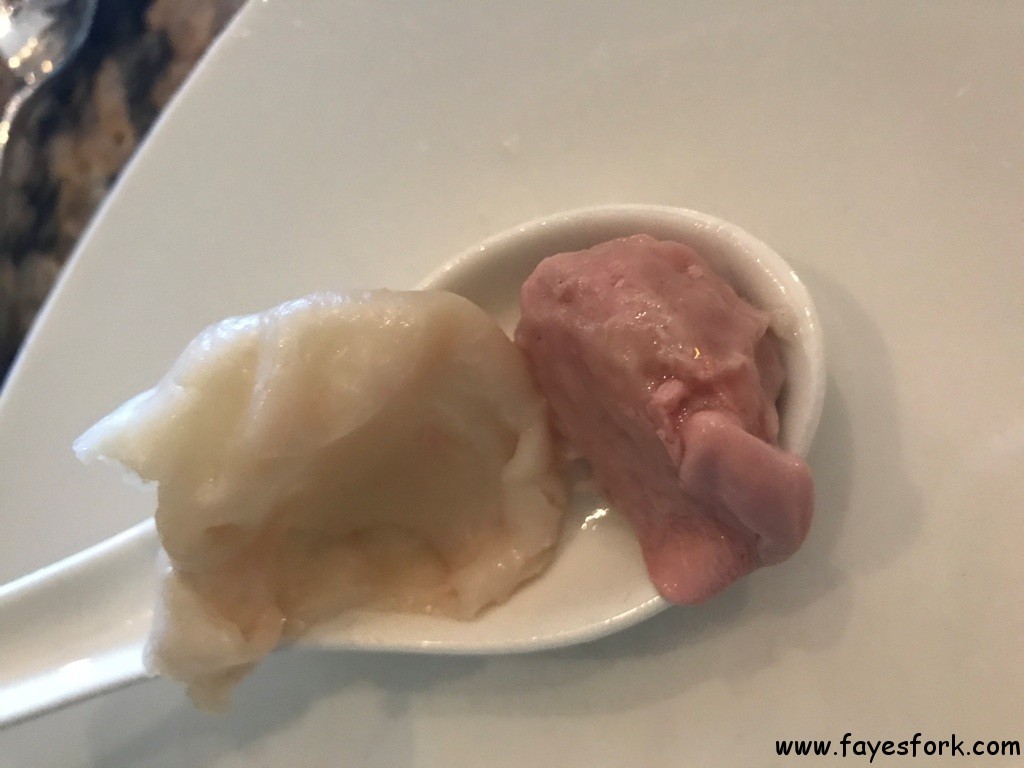 This one didn't. It was nicely hot but that didn't seem to make a difference when they're supposed to be soup dumplings. The wrapper was alright-thin but the pork filling was mushy. I wouldn't order this again unless there was more soup in the dumplings. And no utensils placed on top.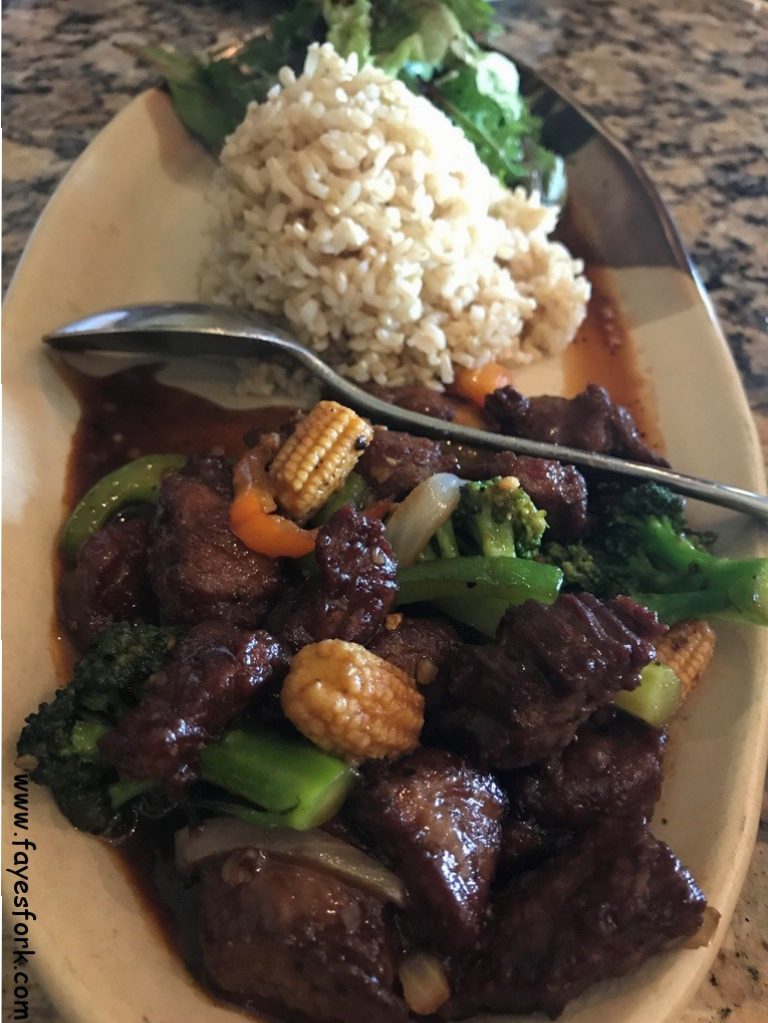 $16.50 for a lunch portion seemed high but this is Del Mar and this is filet mignon. The filet tasted nicely sauteed and was tender. Brown rice didn't cost extra.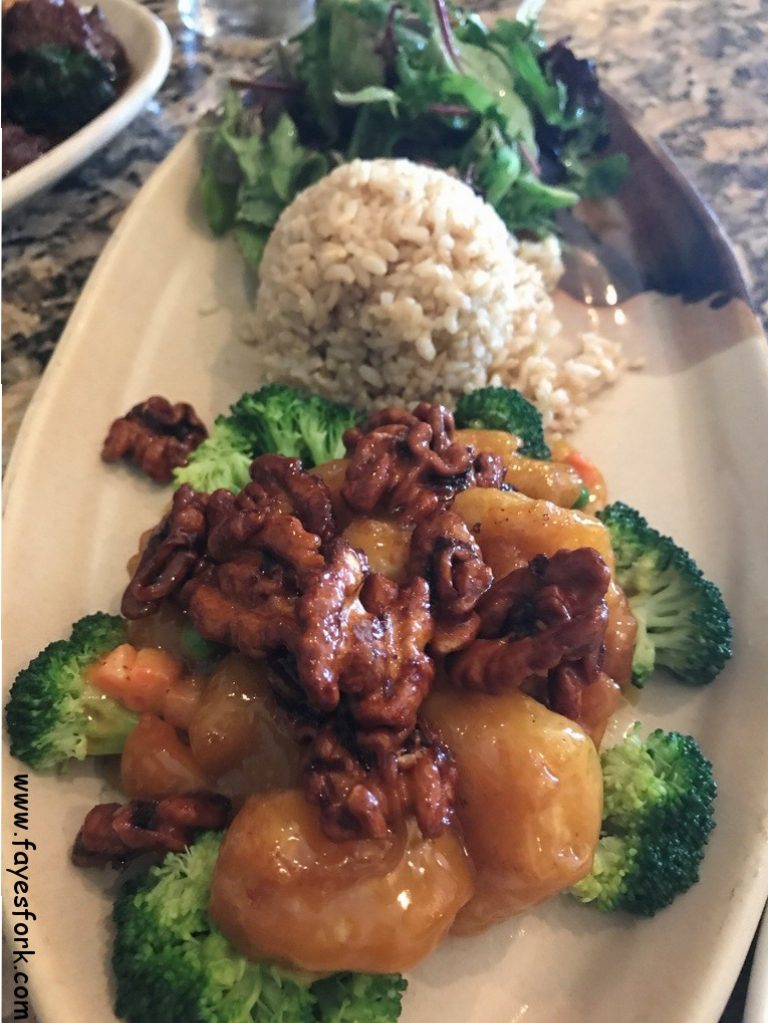 The shrimp used to be much bigger. Not sure if there were actually 10 breaded shrimp in this lunch order. The battered shrimp was nicely fried and retained a nice crunch even slathered in the sweet mayo sauce. Friend liked this dish.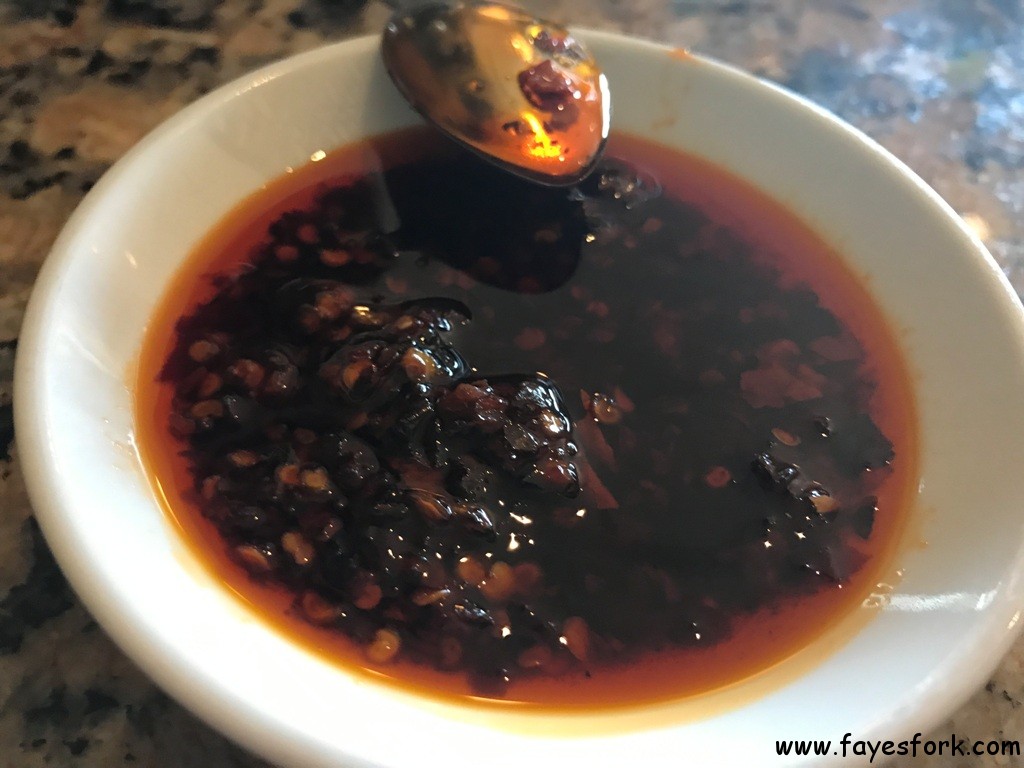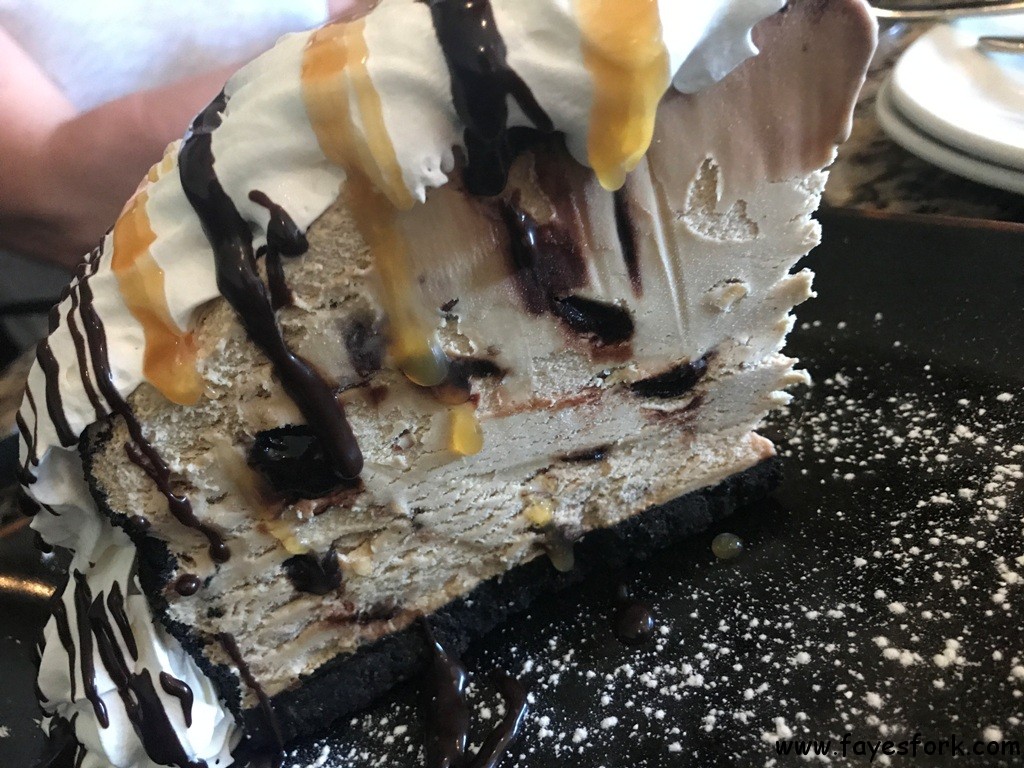 I'm signed up for their rewards or mailer plan. I thought I had a mud pie voucher but it was probably expired. Our nice waiter still gave us one to try for lunch that day so that was super kind. Doesn't the ice cold ice cream pie look like the perfect way to end a meal on a warm day. The mud pie was rich and delicious.
Del Mar Rendezvous had a nice sized lunch crowd. There's decent air conditioning and service was pleasant. Kevin, the manager, was engaging with customers and we swapped memories of previous management here at Del Mar Rendezvous. Their menu is quite diverse (gluten free, low carb, etc) so I can see myself returning here if we were in the area again for lunch. I currently prefer Del Mar Rendezvous over Pacifica Del Mar upstairs in this shopping plaza. Don't forget there's free two hour parking in the plaza with validation from restaurant.
DEL MAR RENDEZVOUS
1555 Camino Del Mar
Ste 102
Del Mar, CA 92014