I've been waiting for Duke's La Jolla to open. It seemed to take forever for them to remodel/rebuil this location. I had visited once but only did a walk thru. A date night would have been fun here that night but we ended up at a brewery down the street instead. The weather has been wretched lately so the idea of sitting in the sun was a huge turn off for me. But, Cdj wanted some fresh air and lunch so he suggested trying out Duke's La Jolla. He recently was here with his father and thought the food was alright.
We went on a hot Sunday afternoon. The restaurant wasn't too busy but waiting to get an outdoor table ranged from 30-45 minutes. You can choose from the floor level patio or the top level patio. BOTH require you to put your name on a waitlist to get the prime table with ocean view. Luckily, we were called within 20 minutes.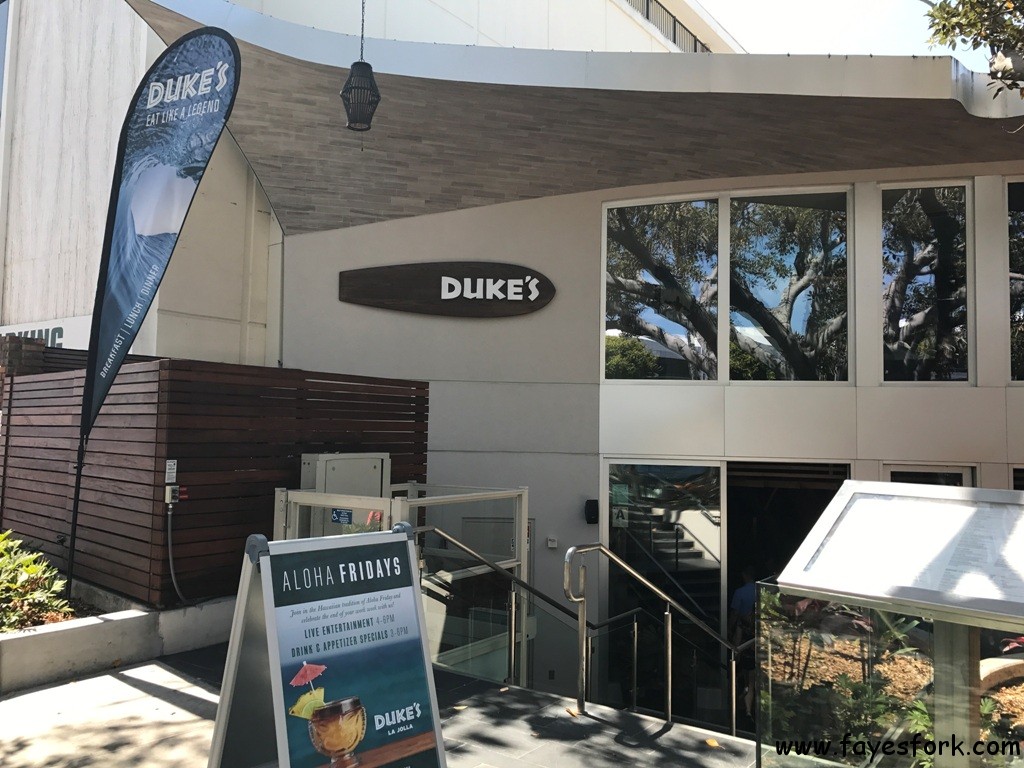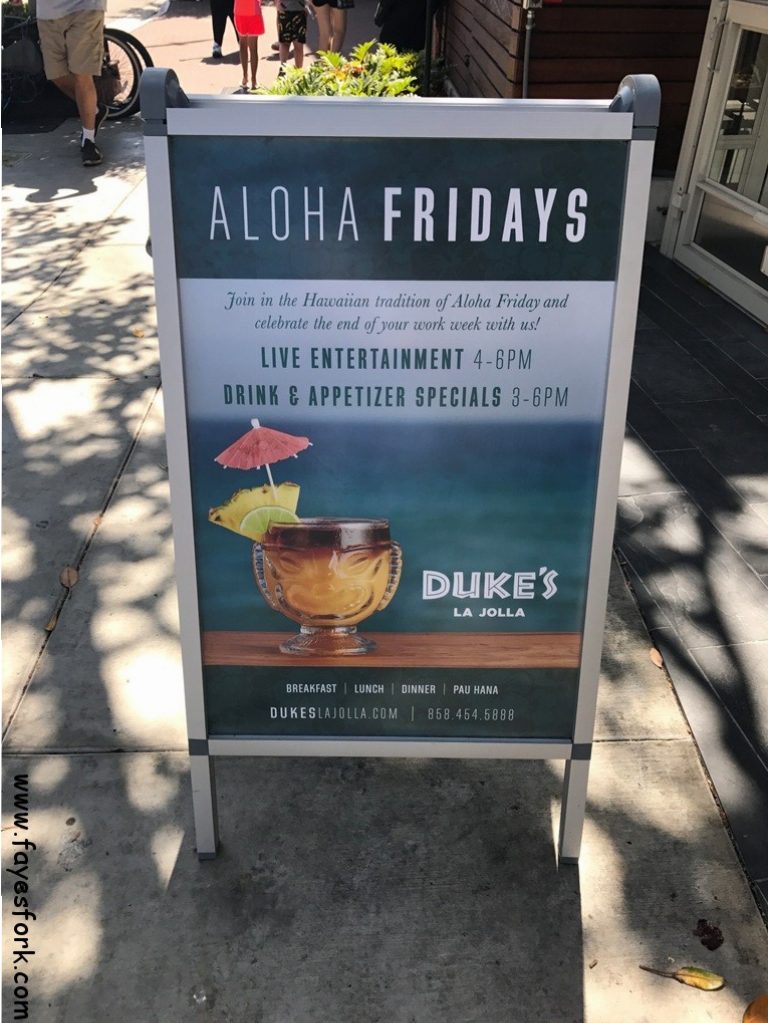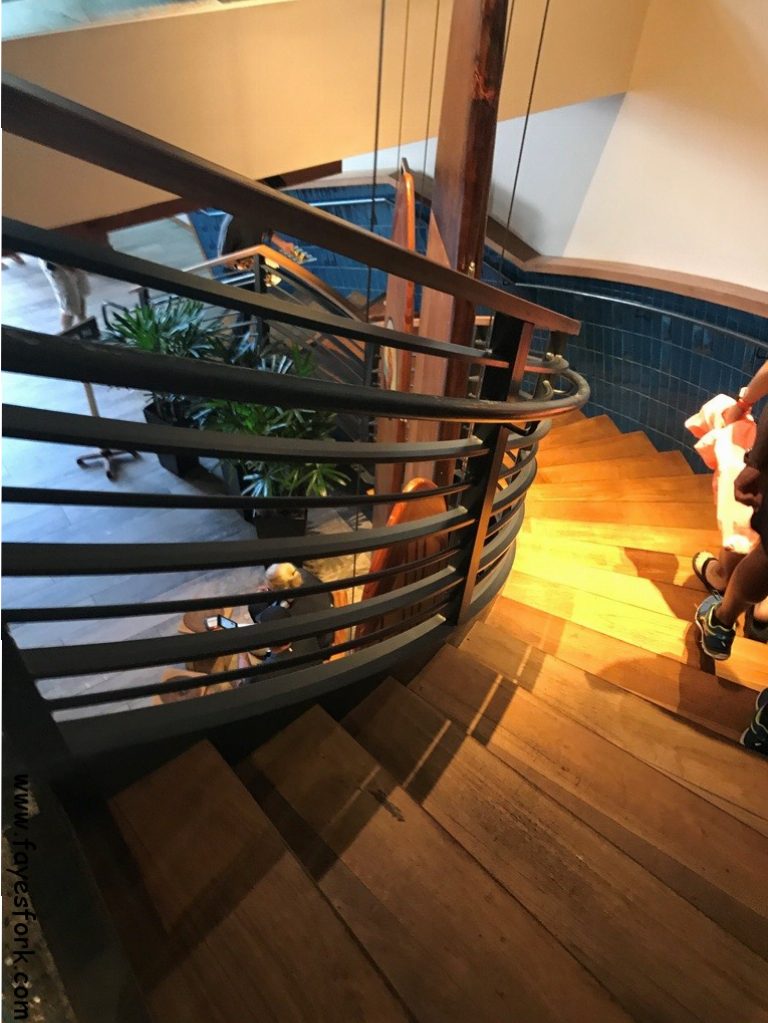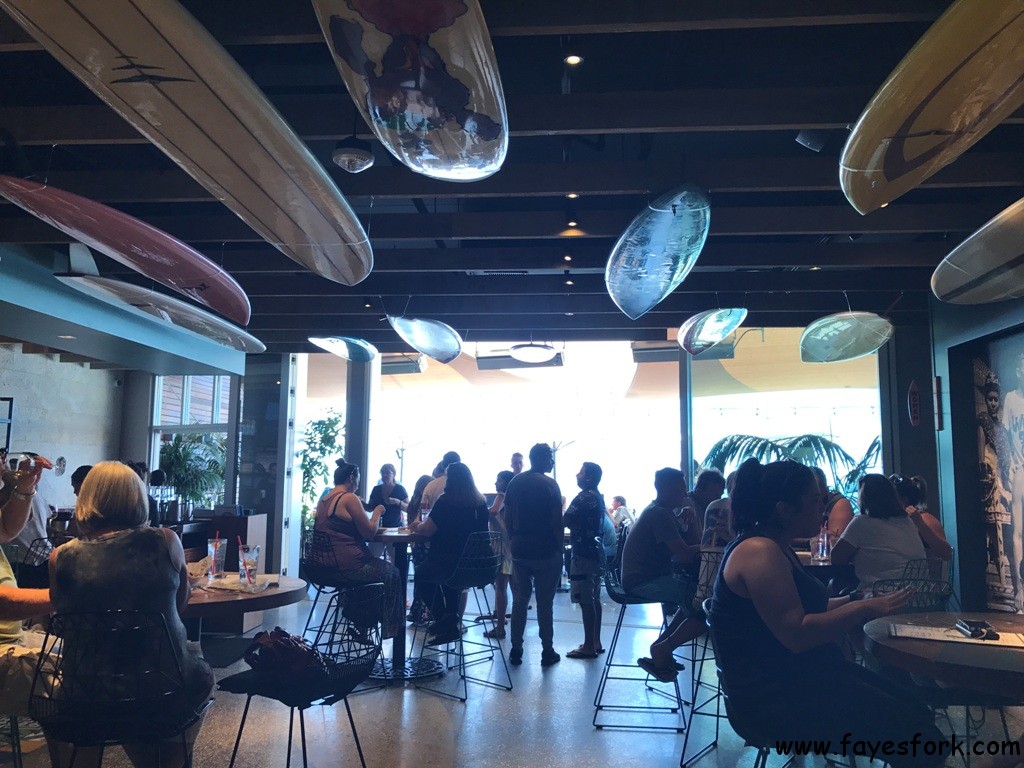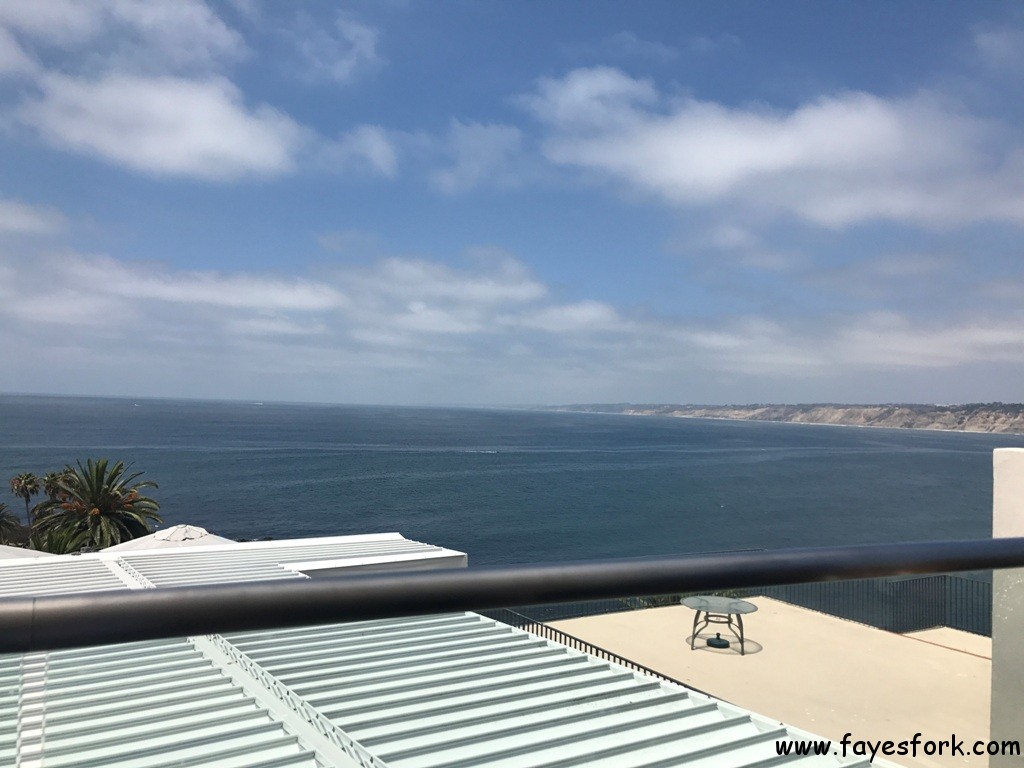 This was our view from the table. Beautiful right? Cdj pointed out the coast line where I took him hang gliding last year for his birthday.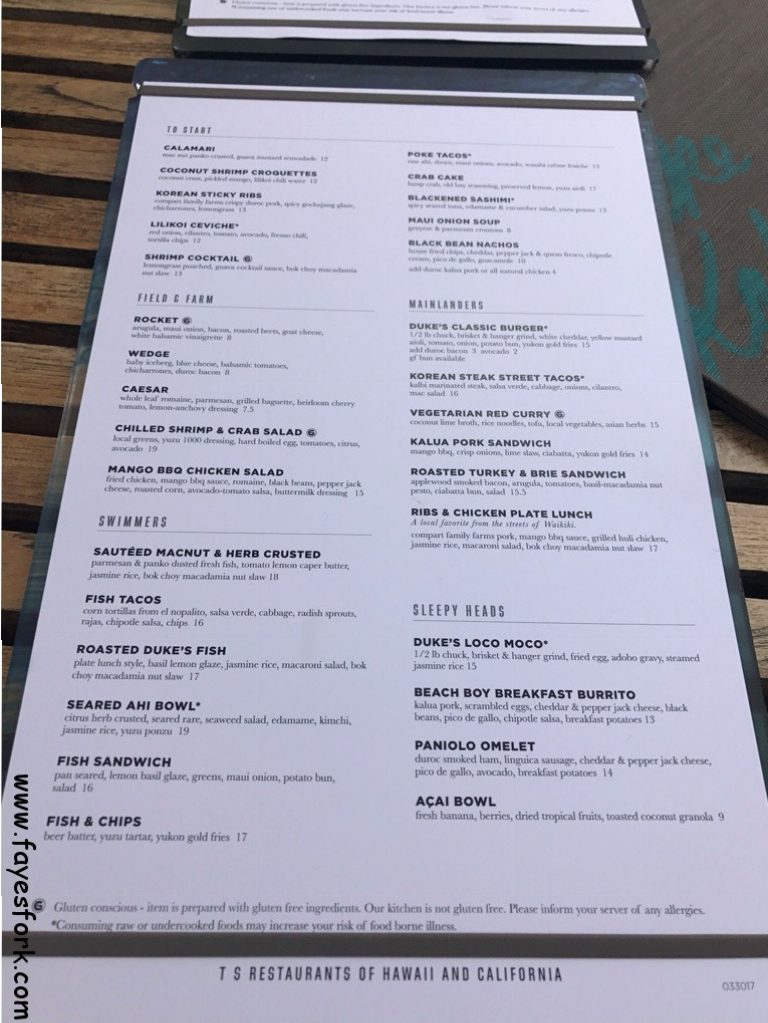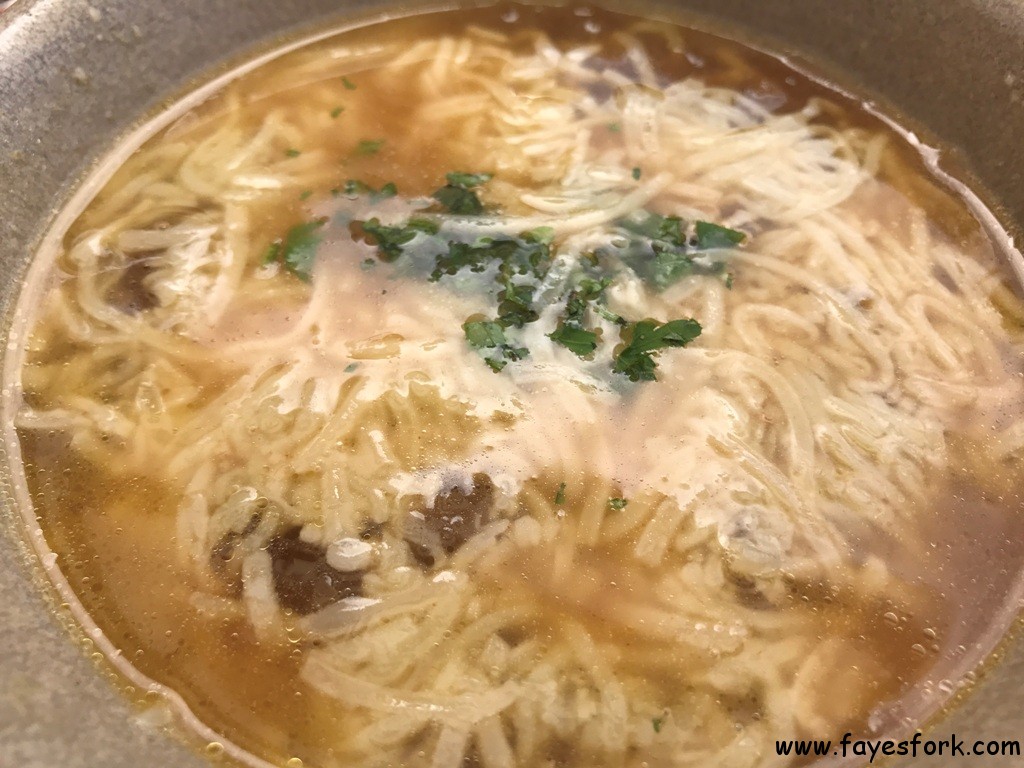 This was an ok portion for $8. I asked for no croutons and extra gruyere.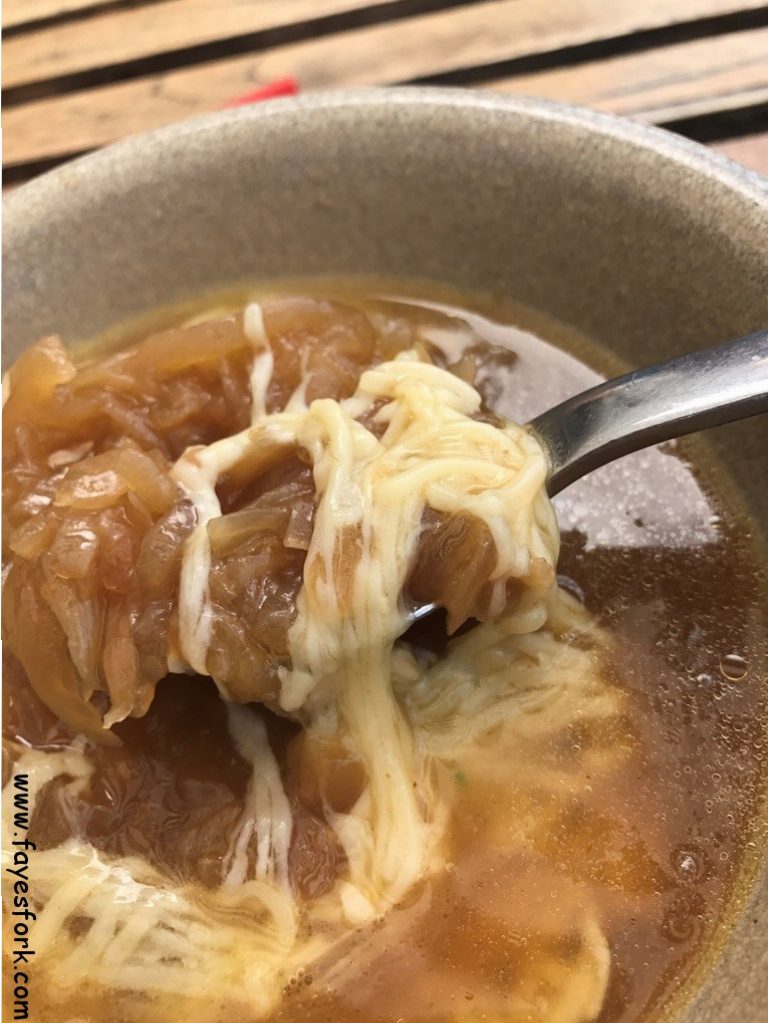 The broth tasted rich and had a beautiful onion flavor to it. It would have benefited from being served hot but the cooler temperature might have been from the extra cheese. I loved how the gruyere tasted creamy and gooey in the soup. This was a nice onion soup that I would order again.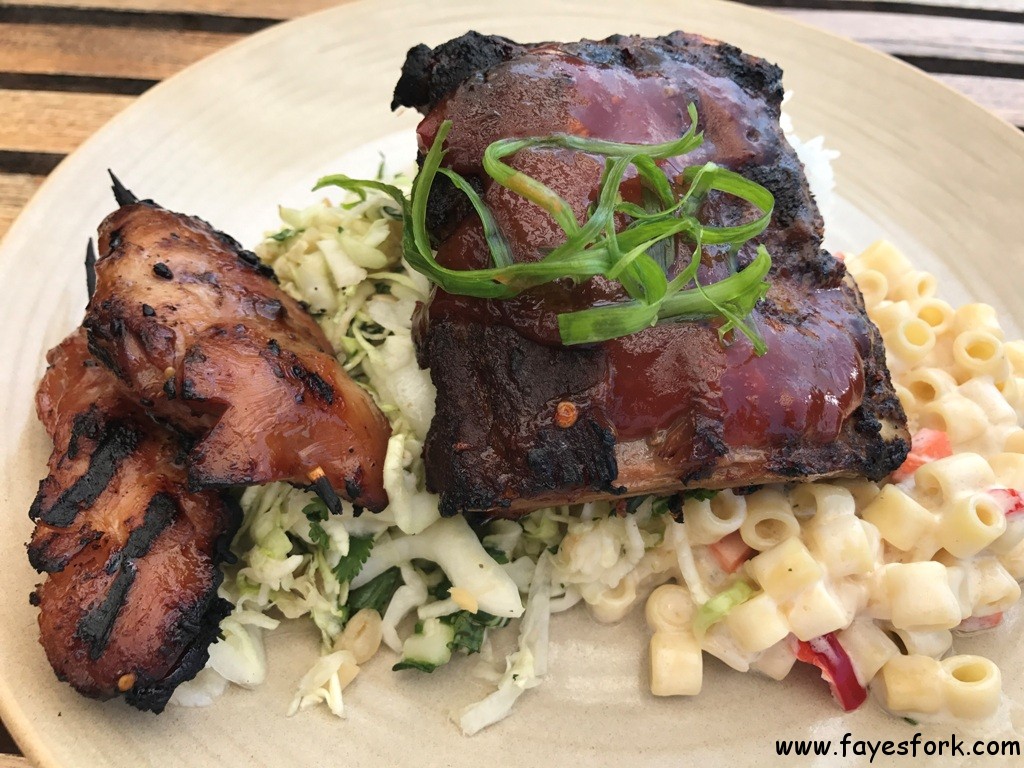 Cdj ordered the plate lunch and it came out well presented.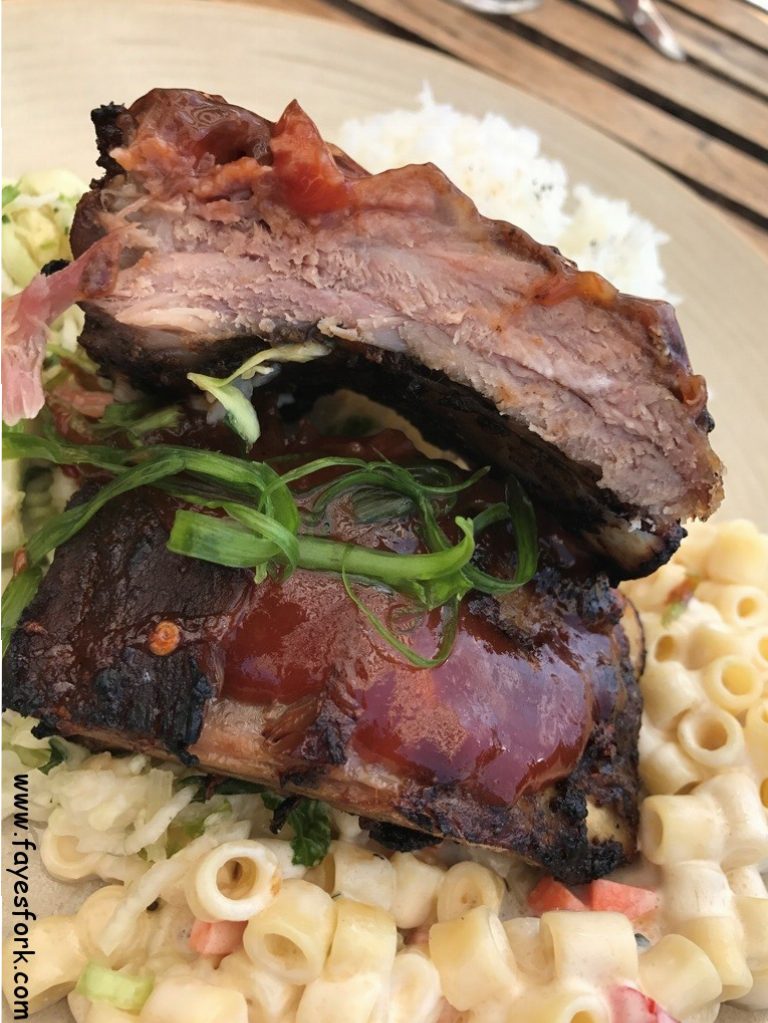 There were about 3 ribs and the meat was decently tender. The bbq sauce wasn't overly sweet.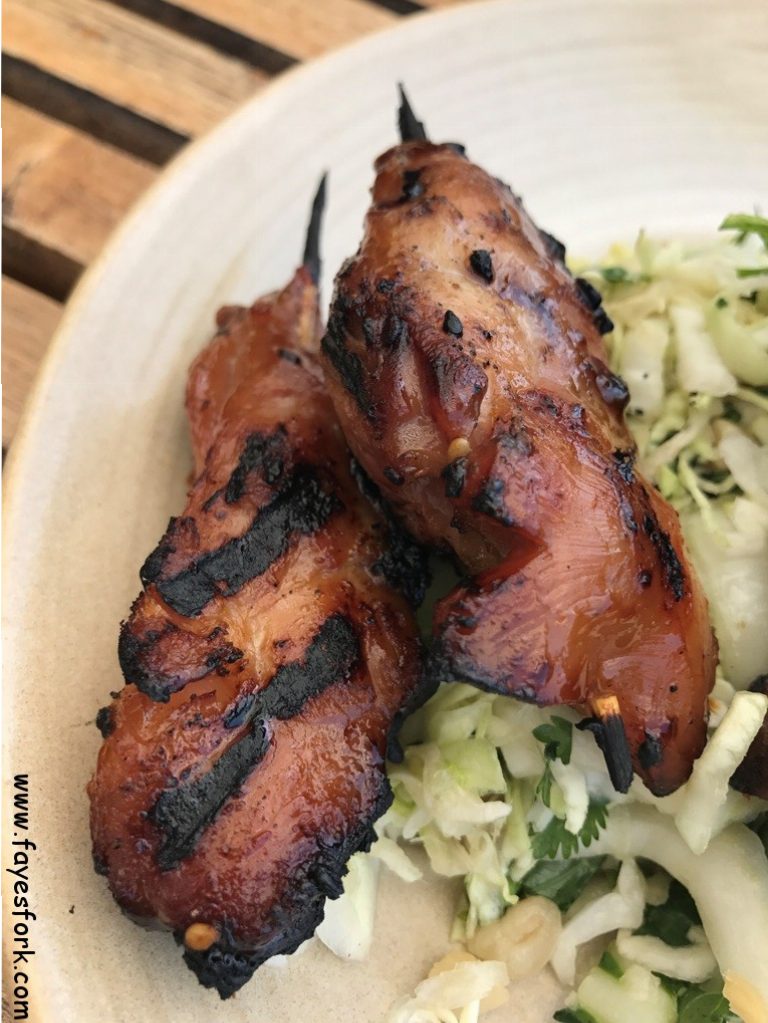 The chicken comes skewered and grilled. We were pleasantly surprised the chicken wasn't dry.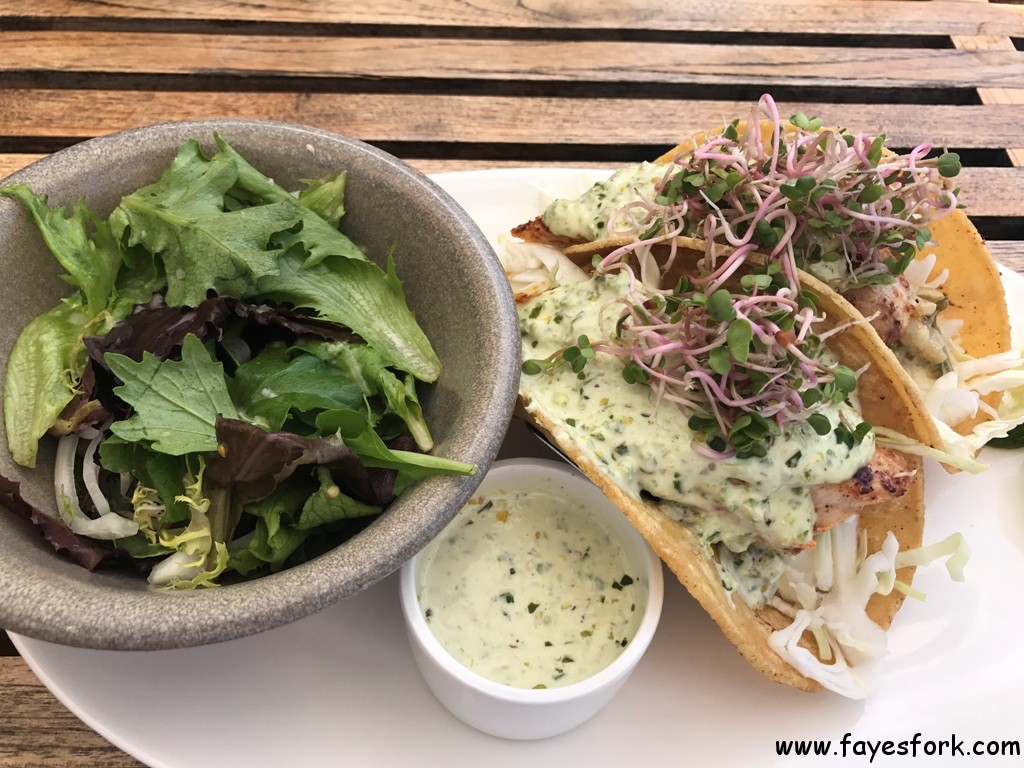 My goodness this was a pretty plate. I'm not much of a fish tacos kinda gal but these fish tacos came highly recommended from our server. I knew instantly I would like these better than the infamous fish tacos from George's next door.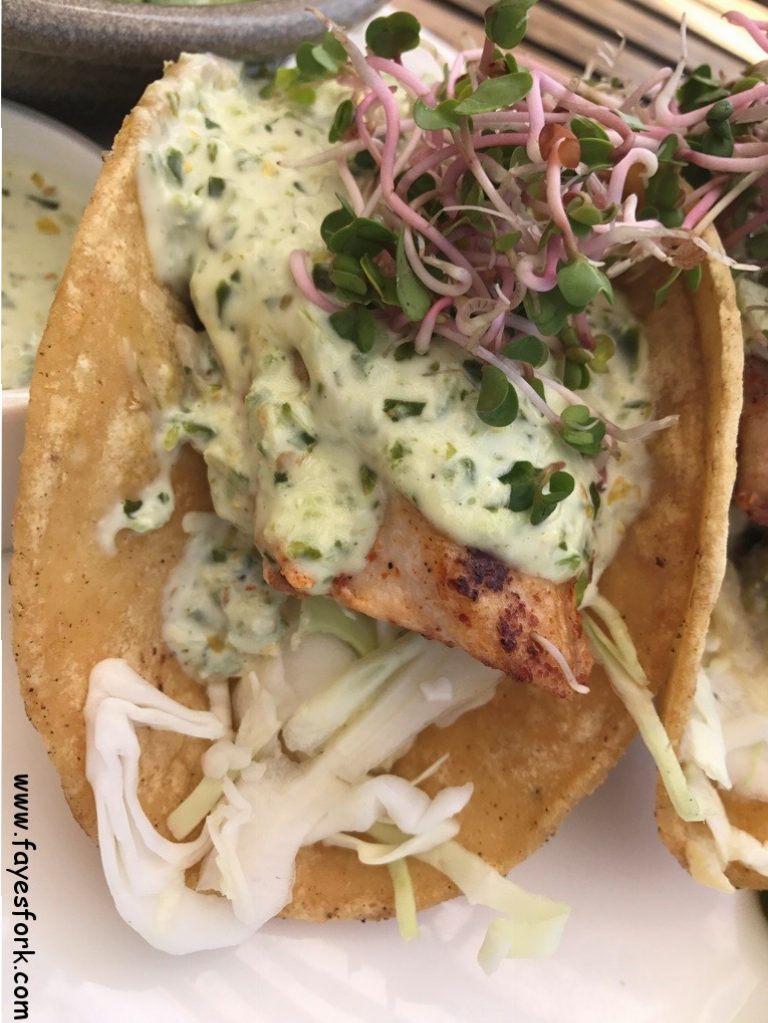 I think they used halibut that day. The hunk of fish was generous and covered in extra thick creamy salsa verde sauce. I loved the bright microgreens that topped each fish.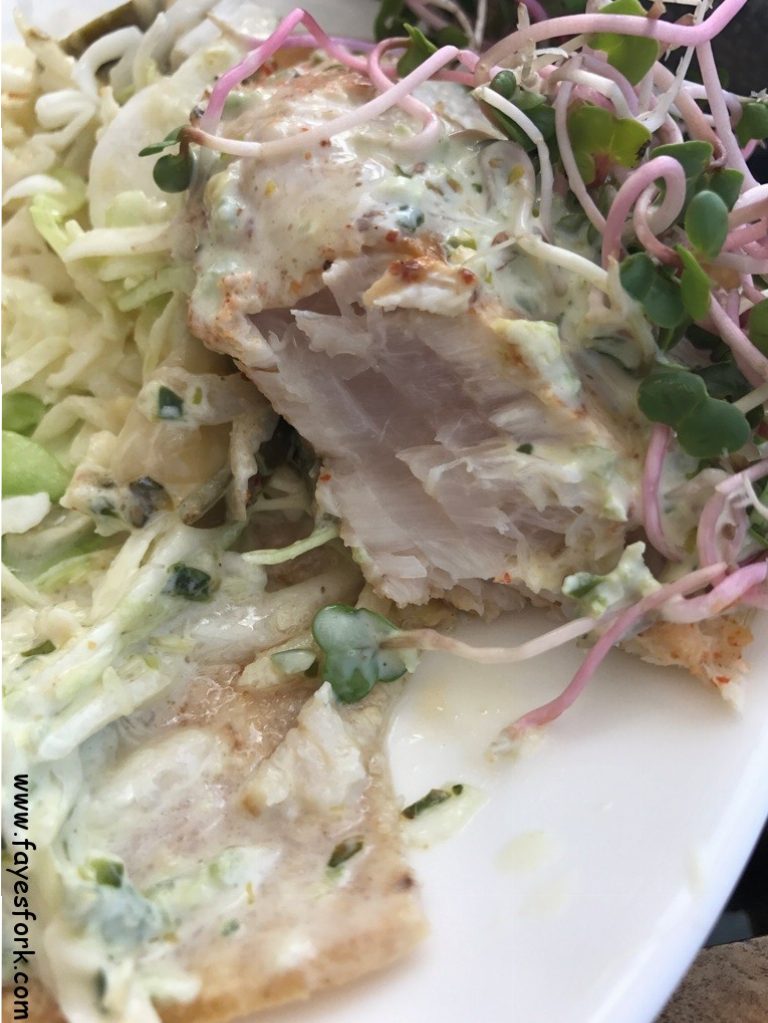 The fish wasn't cooked all the way through but I wasn't worried about this as I assumed Duke's La Jolla uses exceptional quality of fish. The fish taco tasted fresh and actually delicious.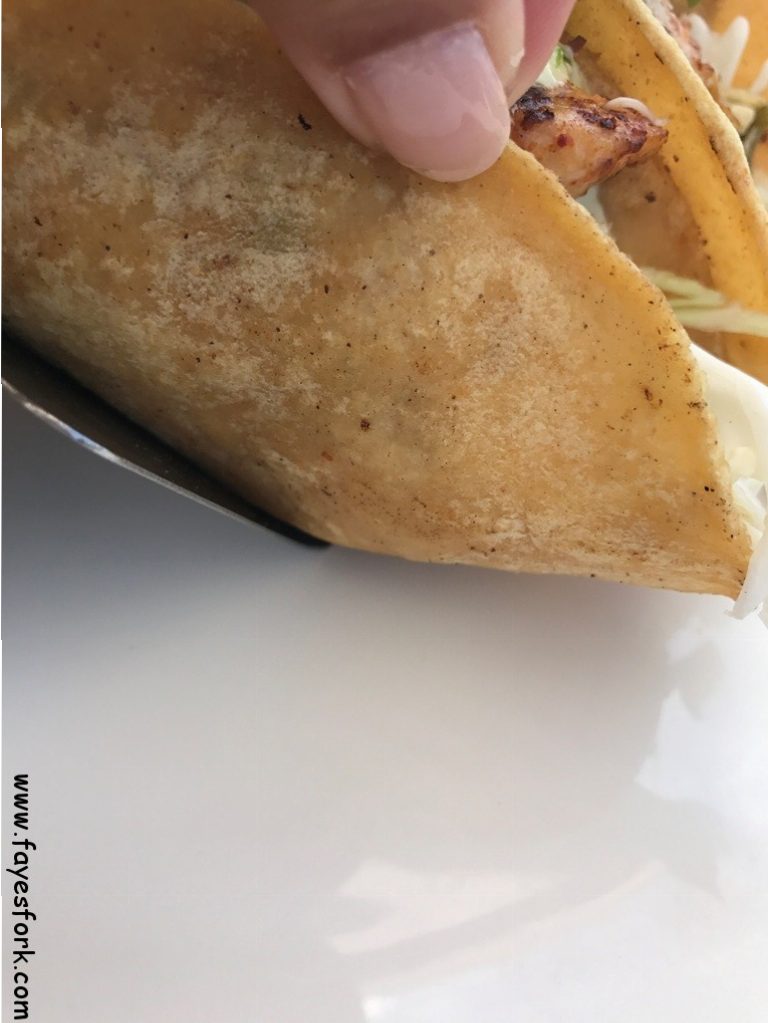 The corn tortillas were supple and sturdy. I would definitely recommend these fish tacos.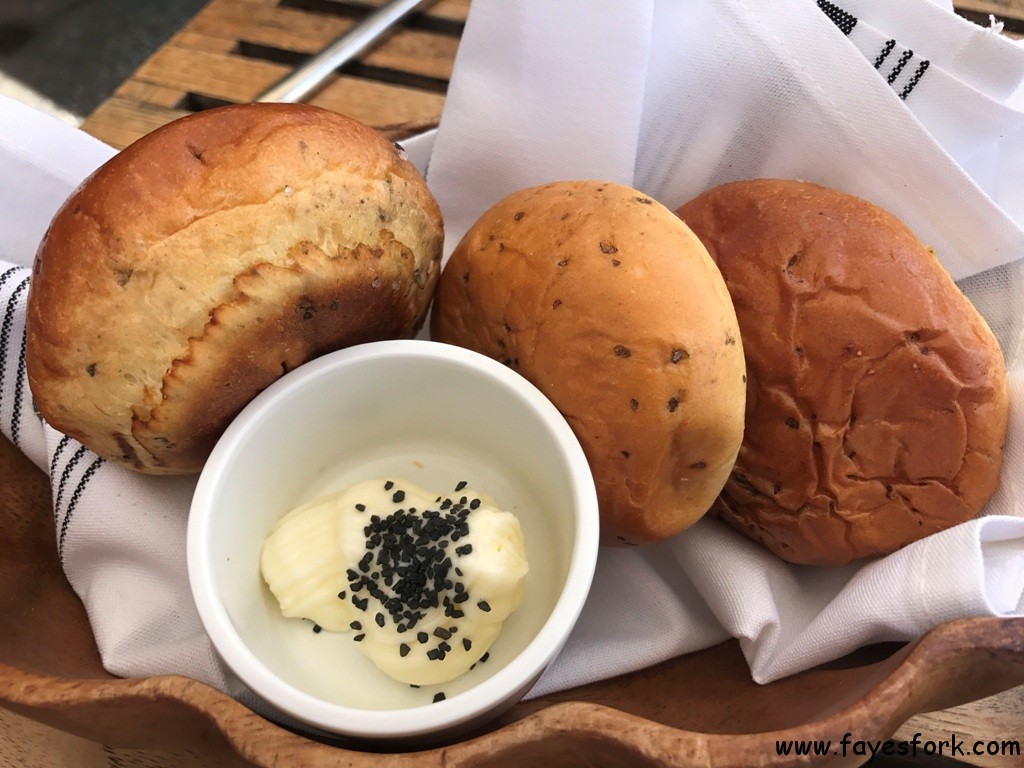 Cdj asked if they offered complimentary bread after we started eating our entrees. The server seemed surprised that he asked and said yes, they do but it will take a bit to bake.
The rolls weren't anything special. We enjoyed the butter topped with black sea salt though.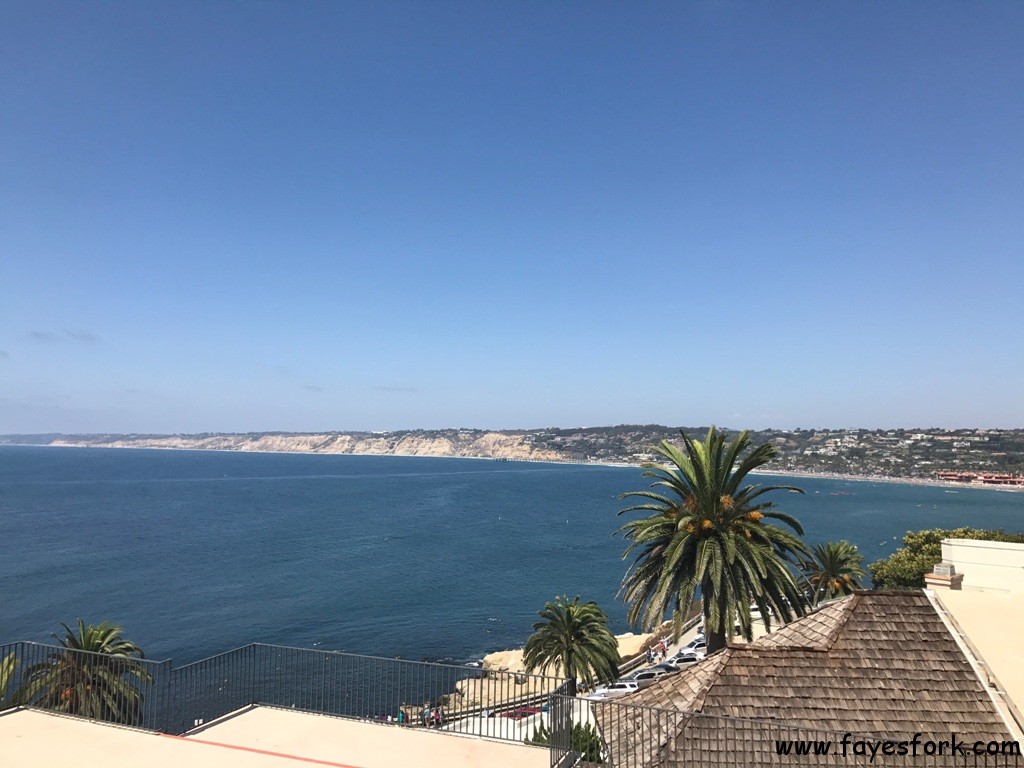 Here's another view from the top patio. It's hard not to get lost in wishful thinking when you look at our beautiful San Diego coastline.
Service was alright. We had two servers as one was a trainee and shadowed the main server. We didn't really feel rushed but didn't feel inclined to stay after our meal. It was a hot day though. We also utilized the Yelp check in deal which offered $10 off two entrees. They were able to give us $5 off on our separate checks. Duke's La Jolla is a beautiful venue in this part of town and we had a nice lunch during our visit.
DUKE'S LA JOLLA
1216 Prospect St
La Jolla, CA 92037
(858) 454-5888