I don't frequent this part of town all that often unless I visit my cheap (albeit strong) Thai massage place. Or visit the super old Costco a few miles down. I've seen Harvest International Market over the years but thought it used to be a Mexican supermarket. I was surprised that it's now, or has been for a few years, a Middle Eastern supermarket that also has a hot deli section. Cdj and I met up and decided to try out their deli offerings one late afternoon.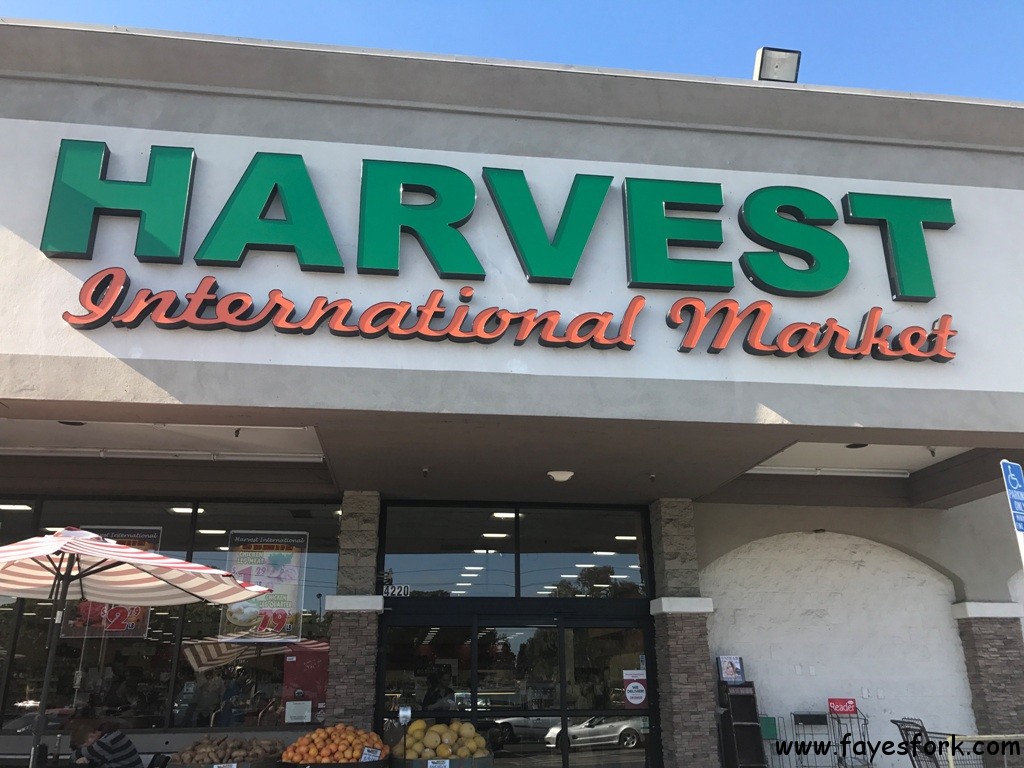 Their website says "Each of our stores also feature Authentic Mediterranean Kitchen's providing fresh homemade Middle Eastern favorites. Our Balboa (San Diego store) is tailored to more of a Persian and Eastern European kitchen items, and our El Cajon store is tailored to Middle Eastern Cuisine. Our Bakery specializes in fine pastries and breads that are traditional to our customer base."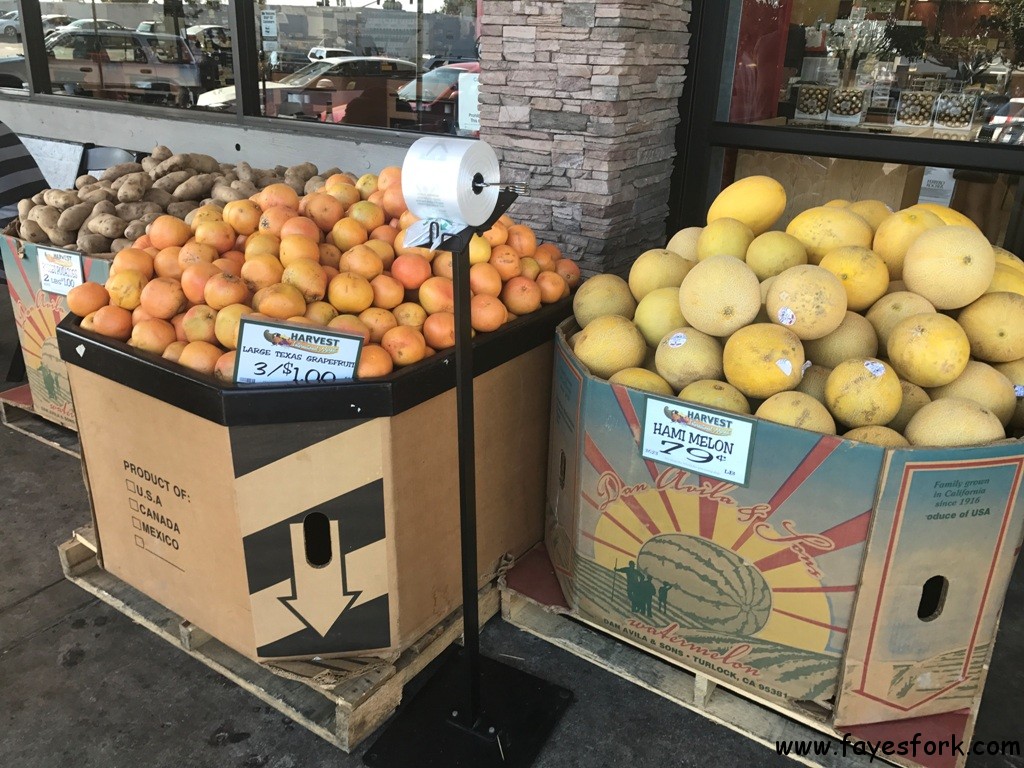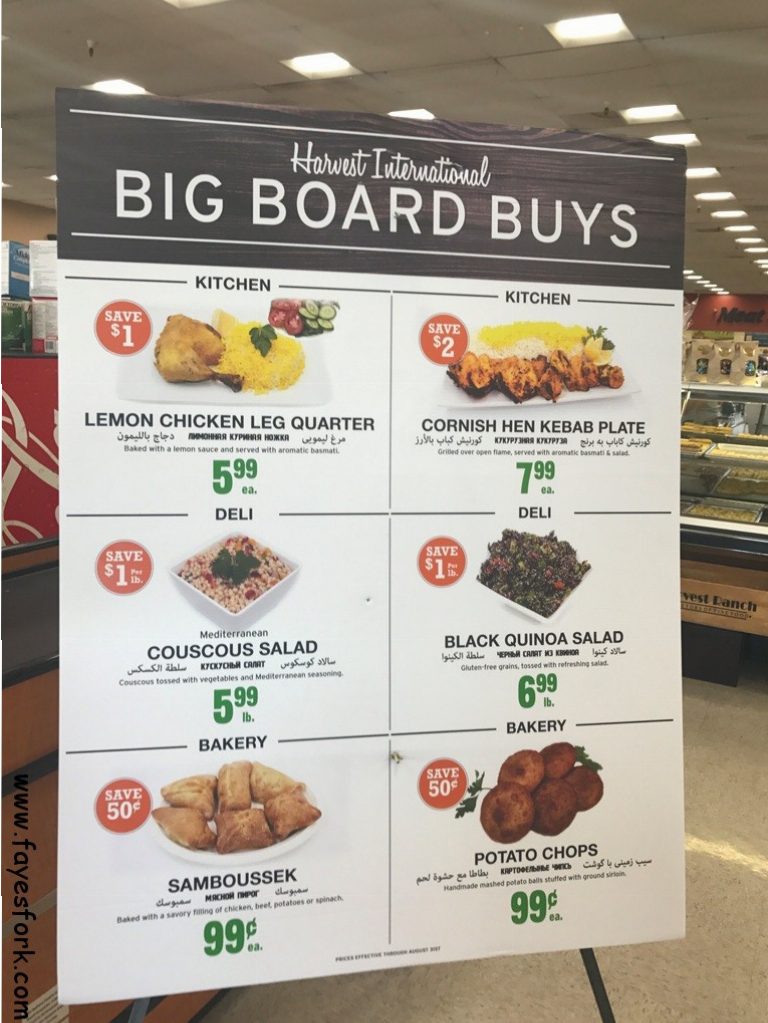 SPECIALS
Look at their specials that day!
A nice woman handed us a sample of their flatbread.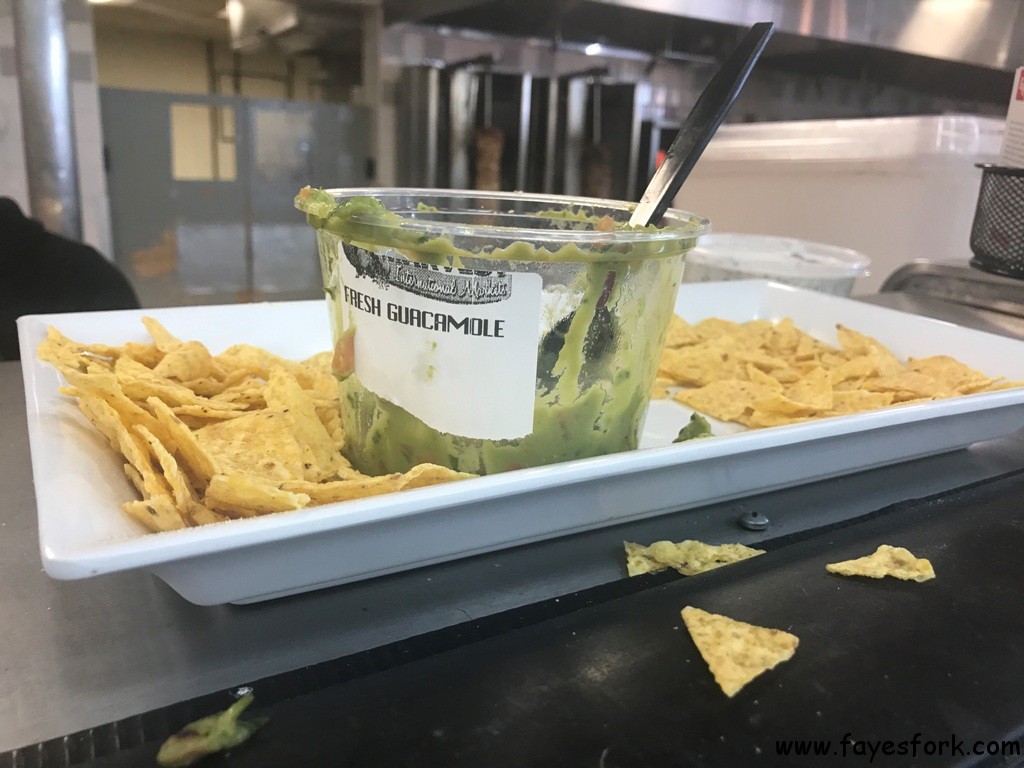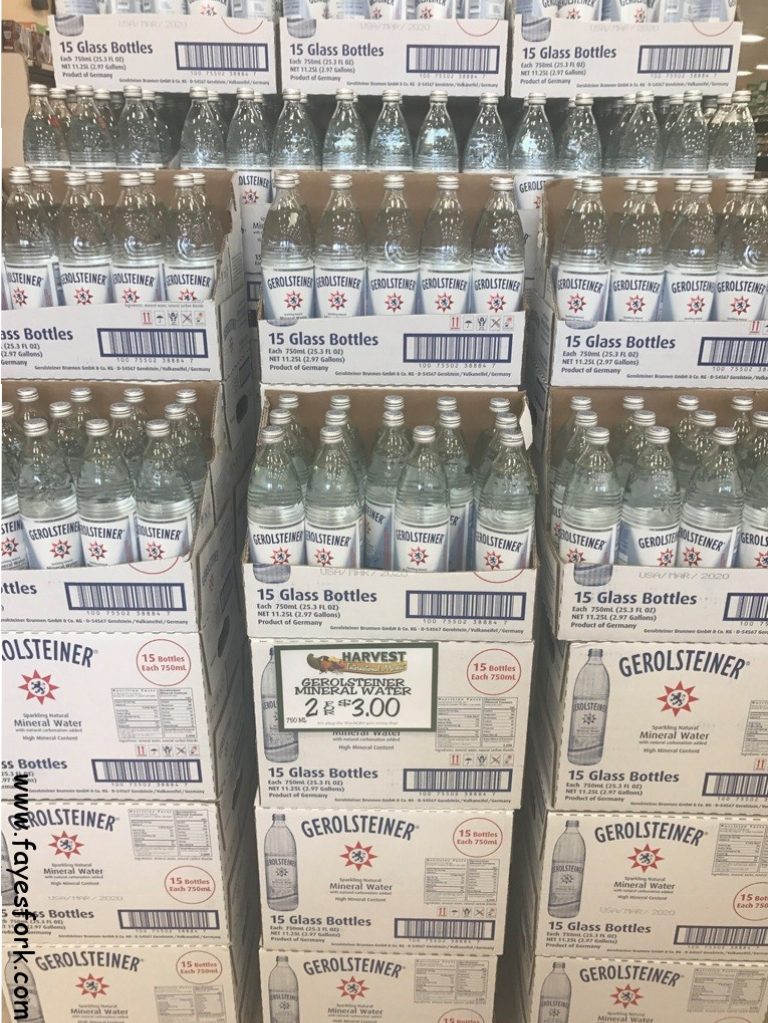 Gerolsteiner used to be my favorite sparkling water many years ago. It was on sale for $1.50 per glass bottle. I bought this to enjoy with my meal that day.
LOOK AT THE PRICES OF THESE CHERRIES!! .99c/lb!! I usually see these for $6.99/lb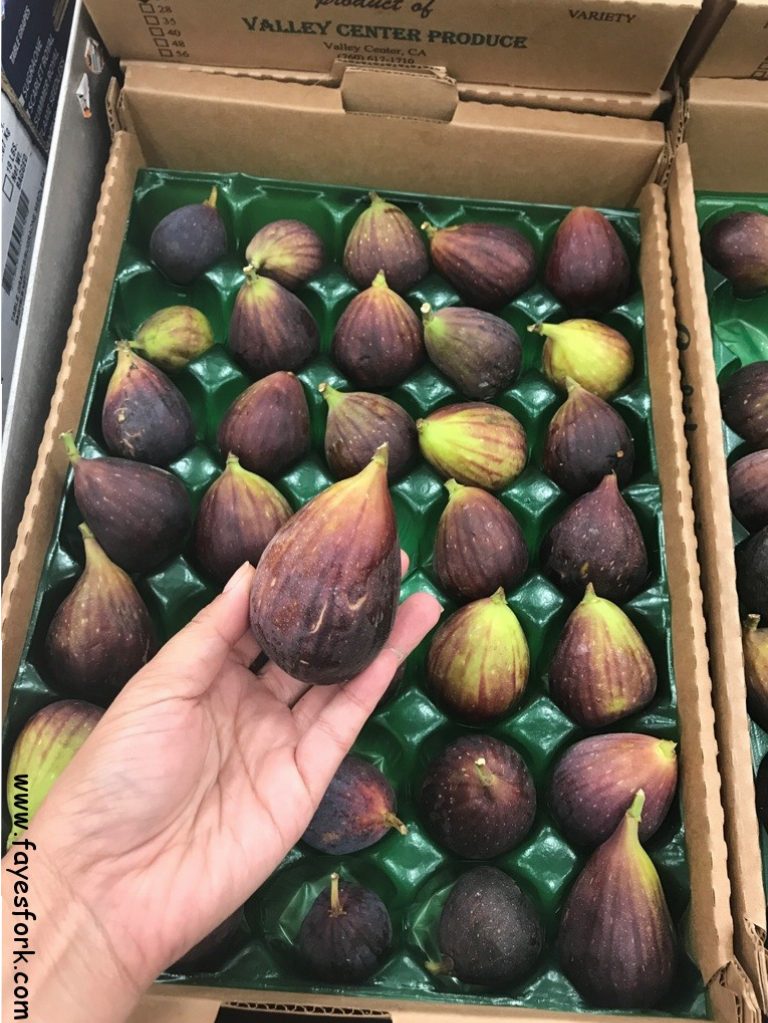 These were plump ripe figs!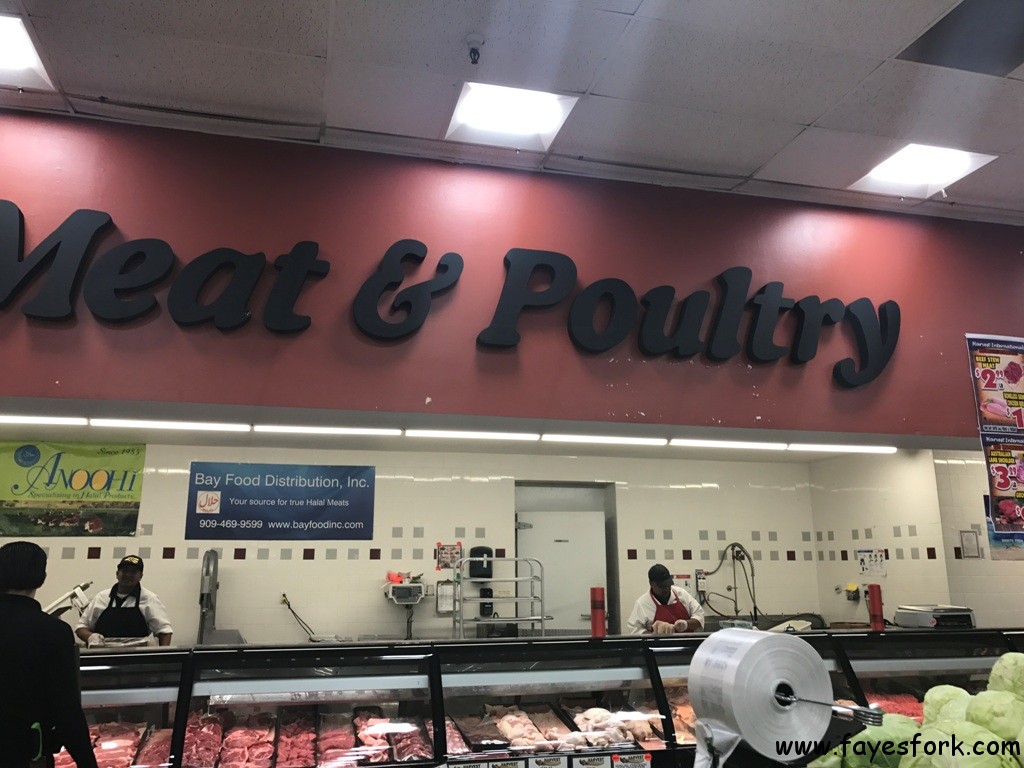 I found it funny that they sell savory eggrolls here at Harvest Intertional Market.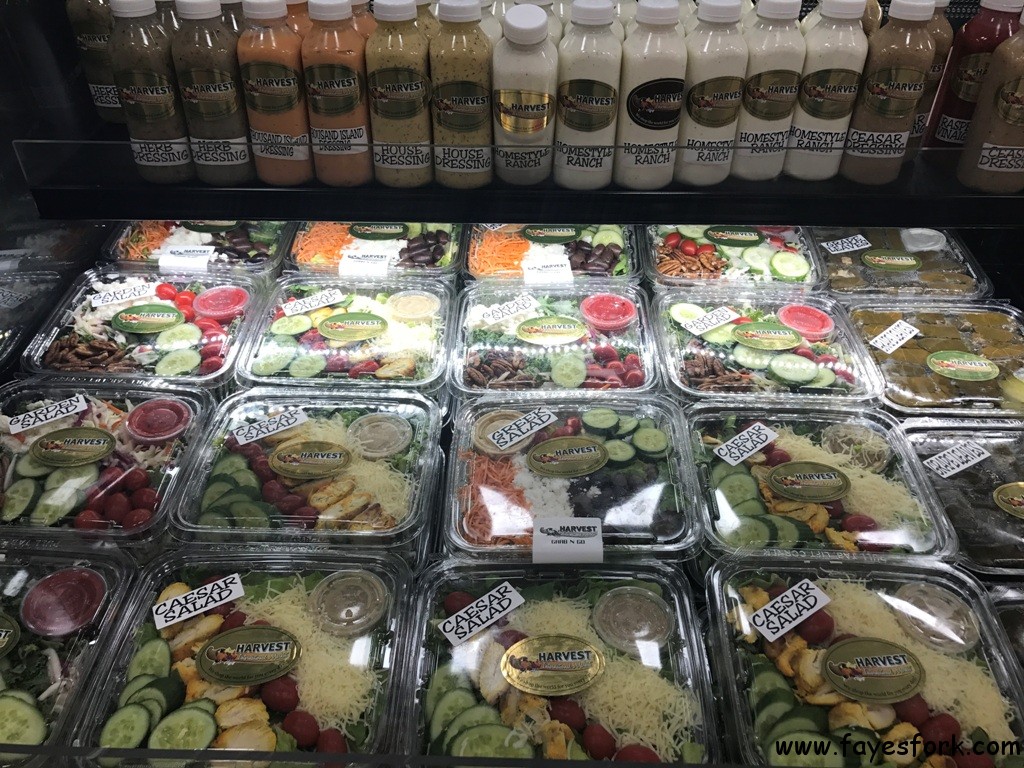 The pre made salads looked fresh and affordable.
As did their sandwiches.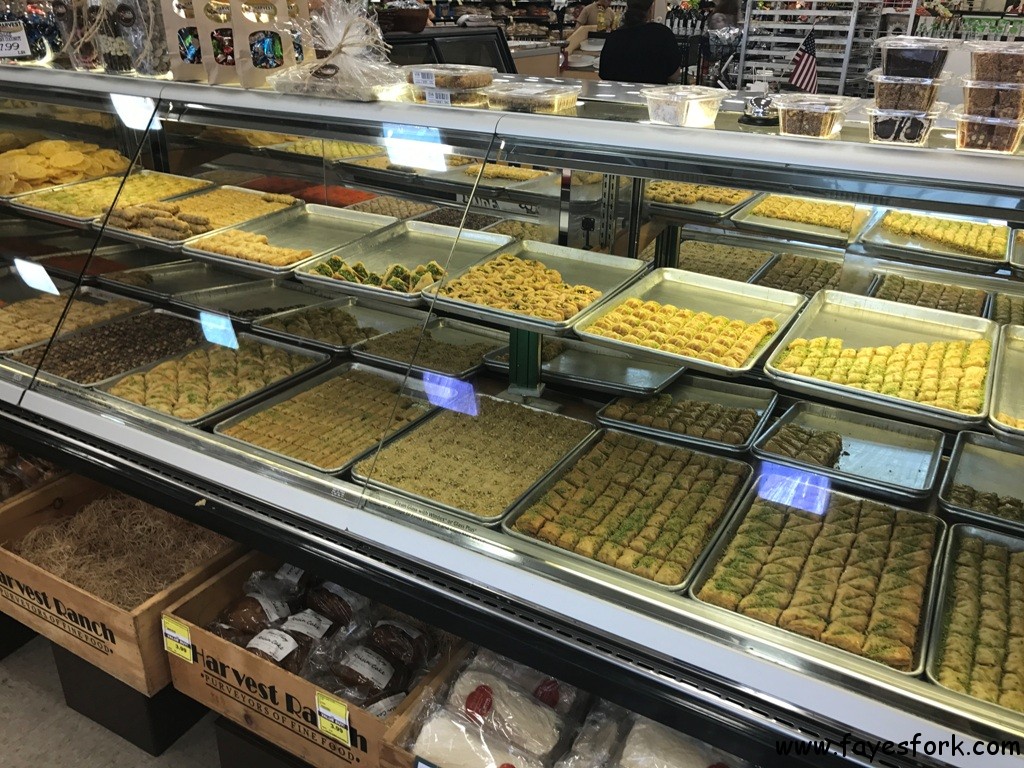 I about lost my mind when I saw the nice dessert woman offering a variety of samples.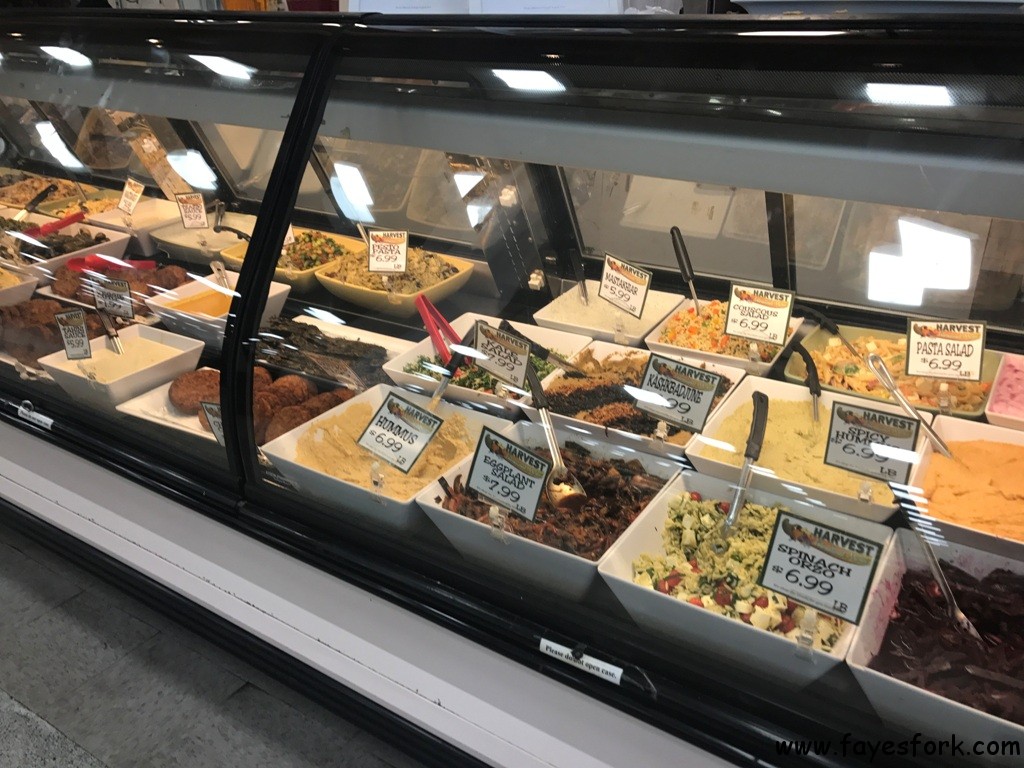 Here are photos of their hot deli:
They have three spits with three different types of meats.
You order from the cashier, pay, and they call out your number when your order is ready.
And here's our meal: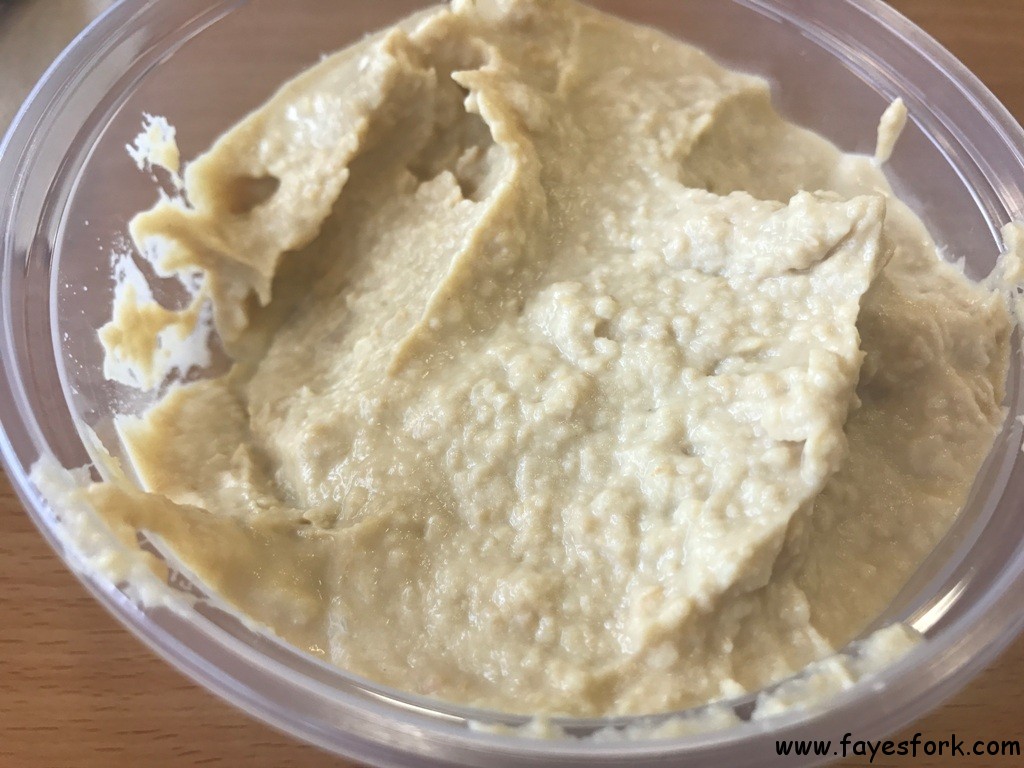 You can order from their cold deli section and pay with your meal. Cdj ordered the hummus which was thicker. It was a bit bland for me.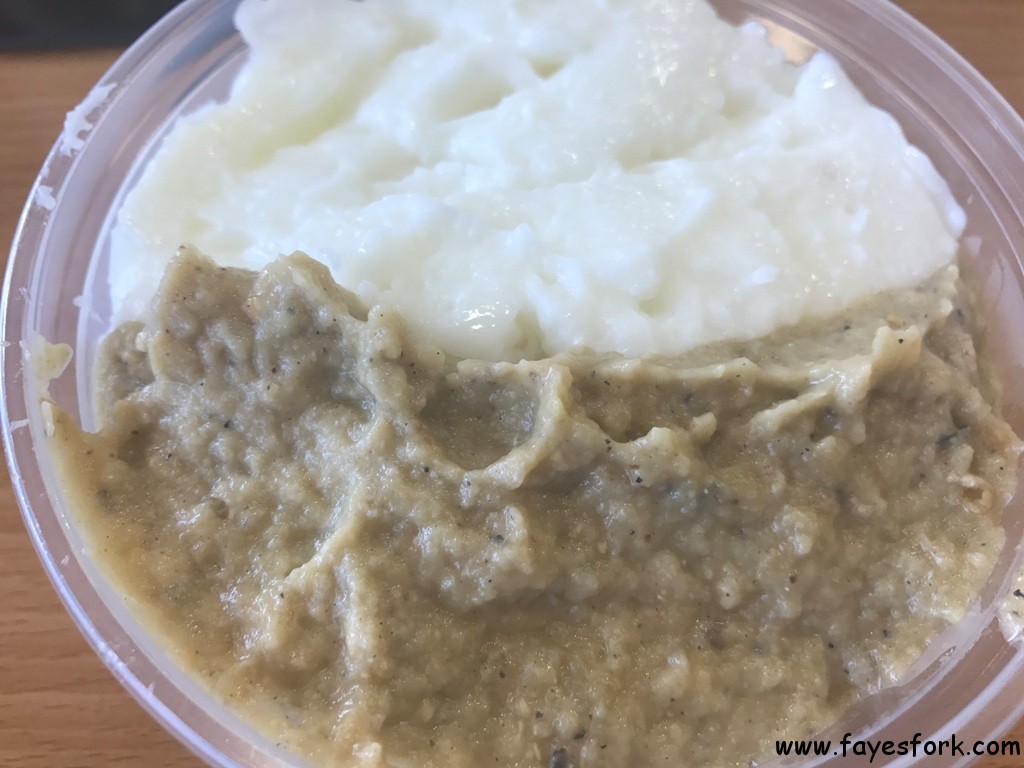 I ordered the garlic paste and baba ghanouge (this is how they spelled it). They were both $7.99/lb hence why they were able to do 1/2 and 1/2 in this container. I LOVED the garlic spread. The garlic was abundant and fragrant BUT it didn't kill your taste buds. Reminded me of the version my friend made at the Call-em-how-you-like-em made to order pita sandwich party last year.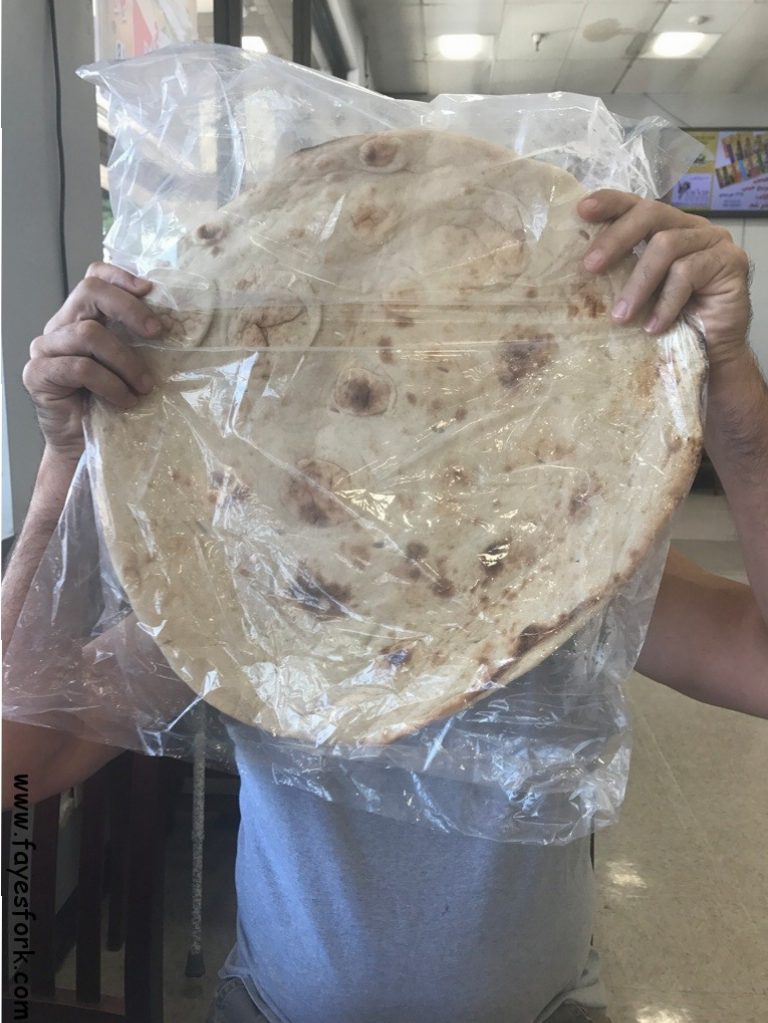 I don't know the name of this bread but it was only $1.50. It's double the size of your face. No joke. The nice cashier gave us one that was hot out of the oven so the bread was still warm and steamy.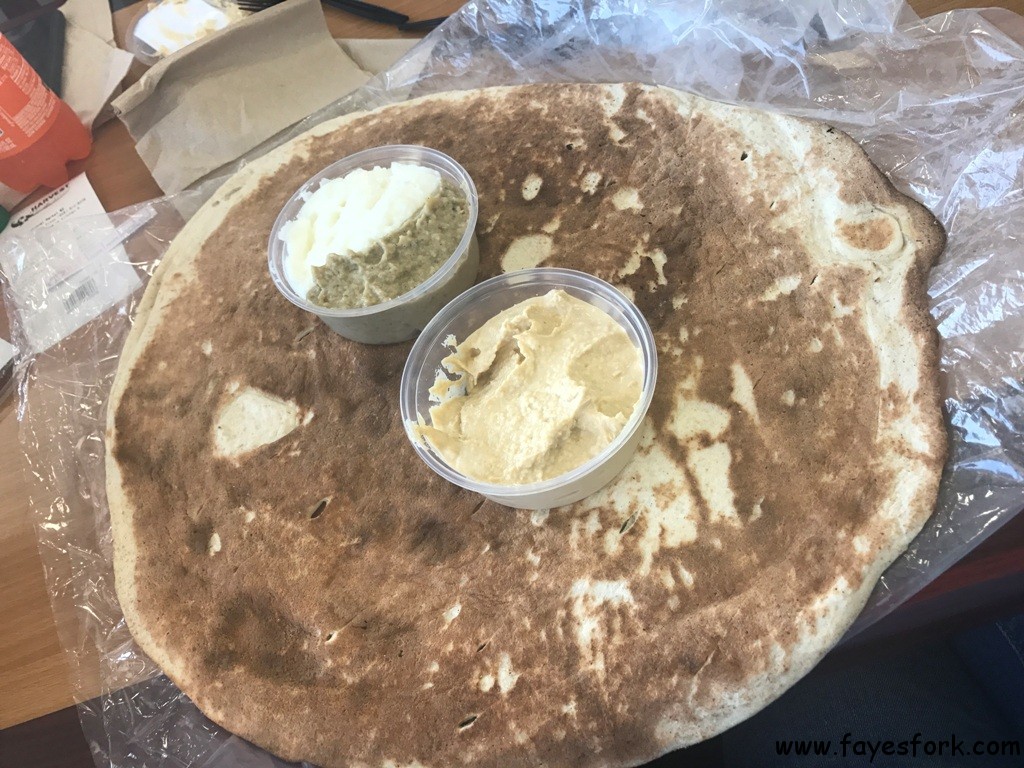 See how big!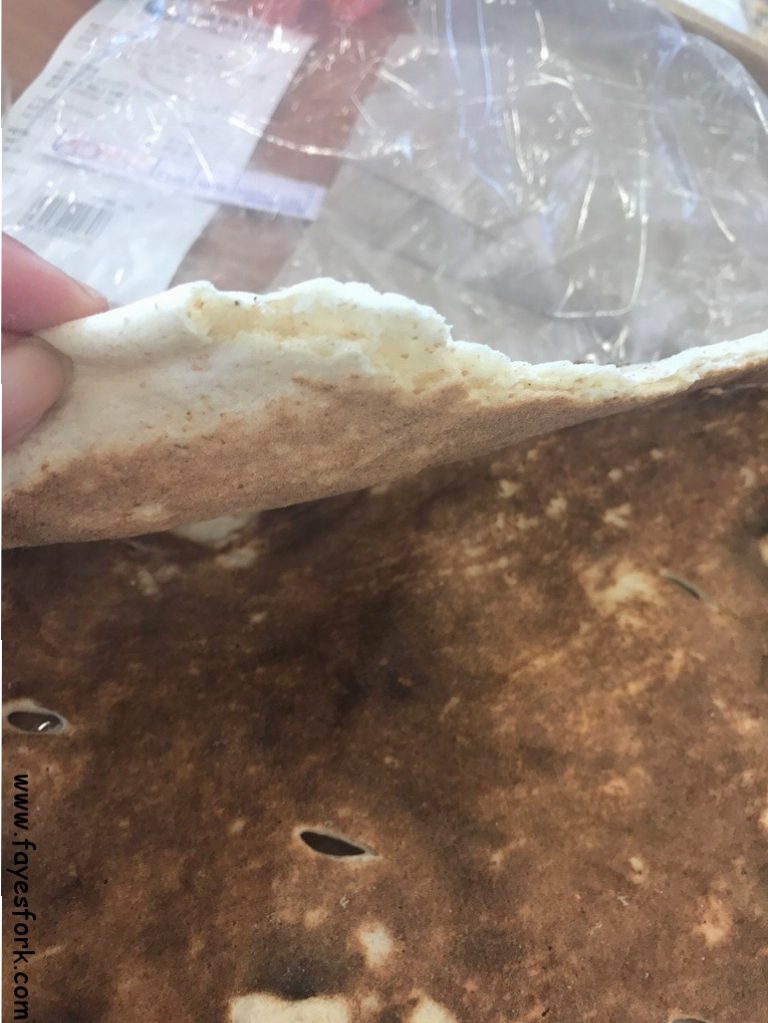 The bread was very chewy. Not sure I liked that. I much preferred the home made laffa bread from Calibanzo.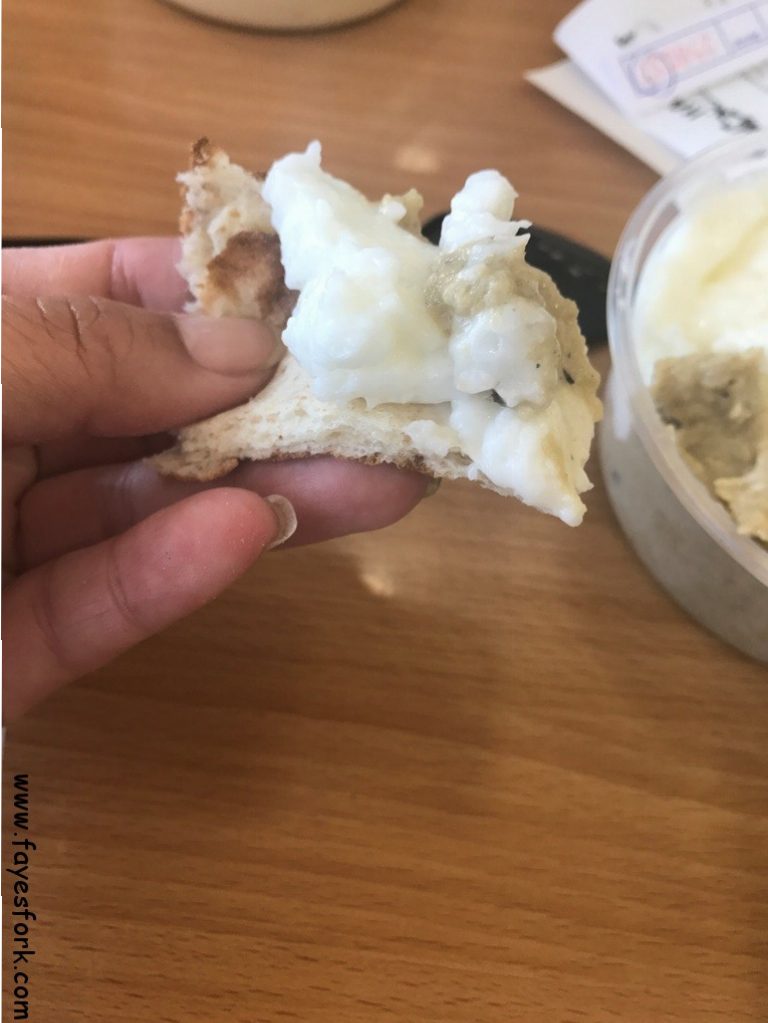 I combined the baba ghanouge and garlic paste together for one bite. Pretty delicious actually.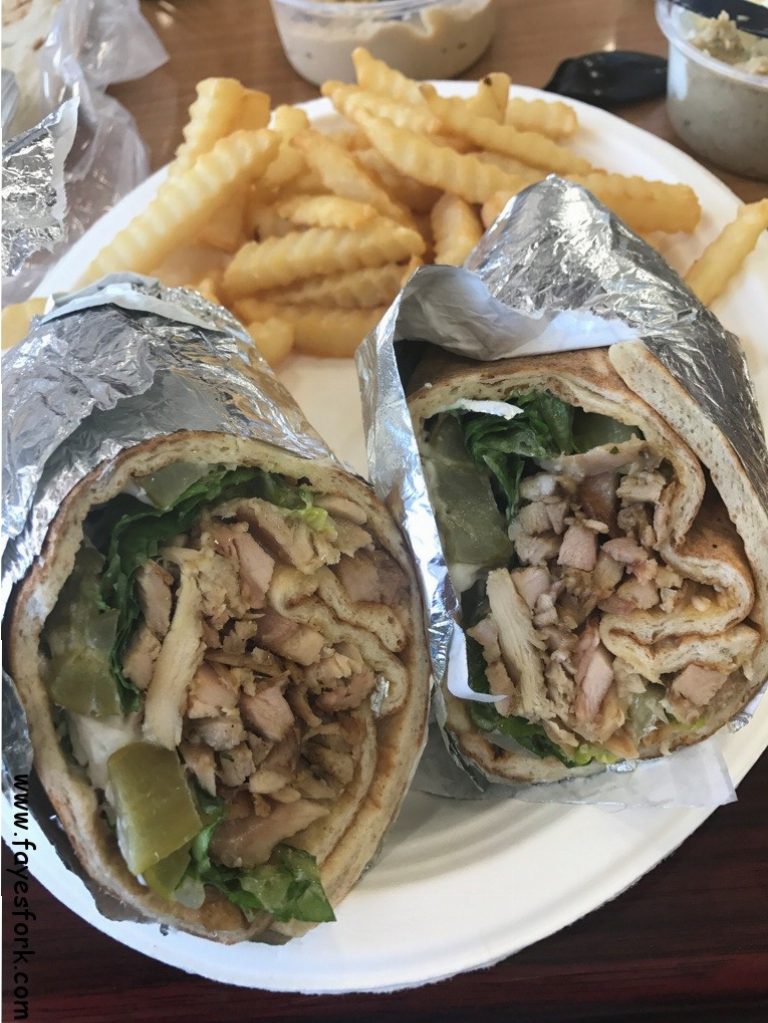 This was only $7.99 !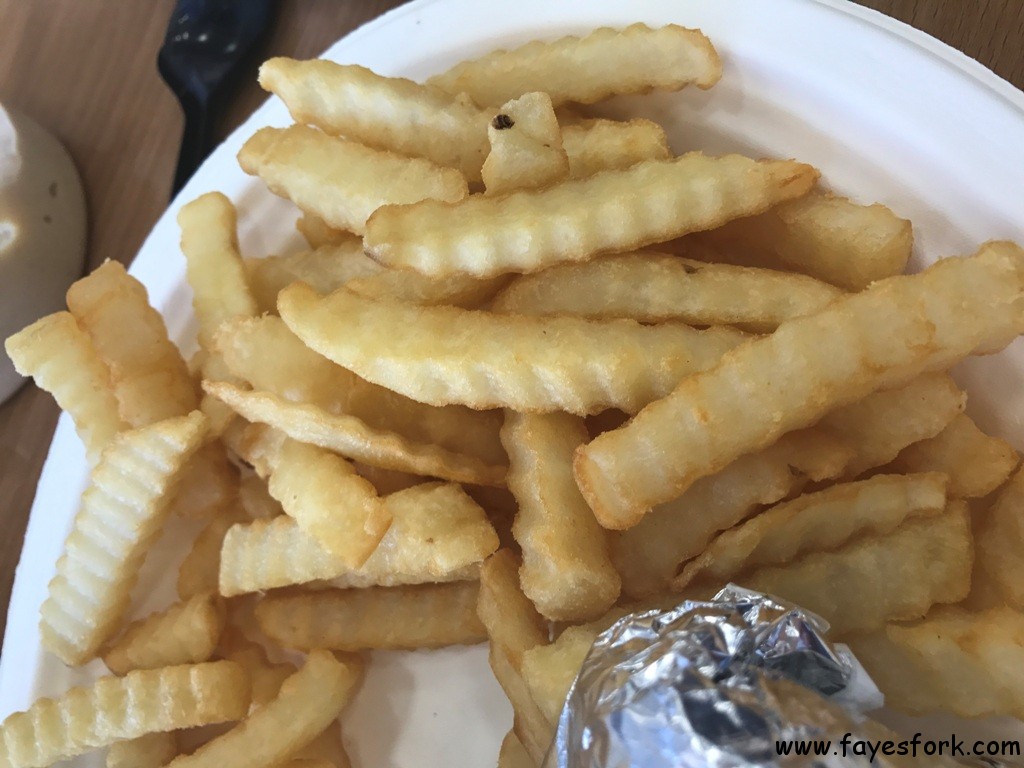 I had asked for a side salad instead of fries but they made a mistake. The fries were piping hot and crispy.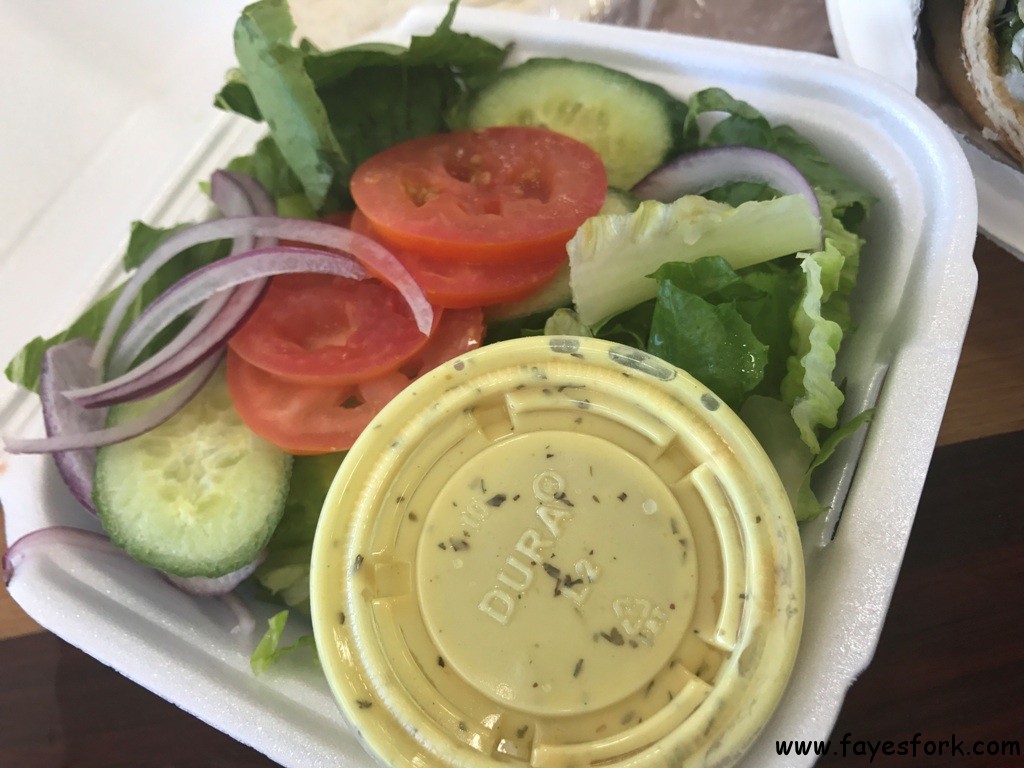 The nice cashier still handed me a side salad though which I think came with a honey mustard dressing.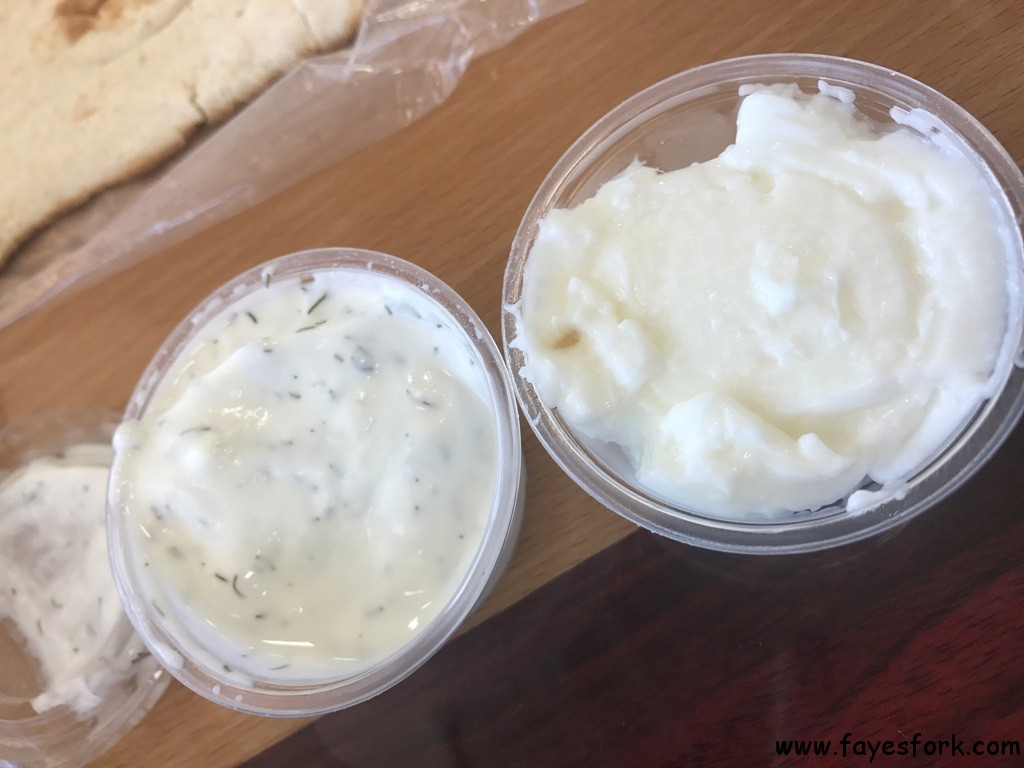 She also gave me a side of tzatziki sauce and garlic paste.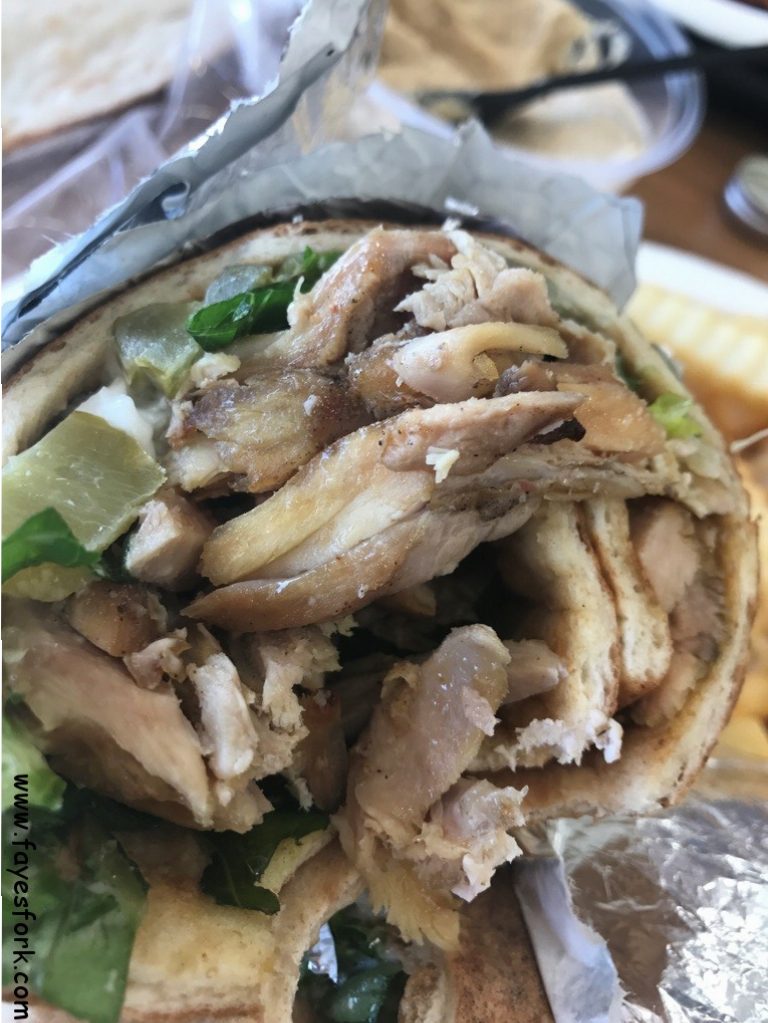 There was a nice amount of sliced dark meat chicken in the sandwich. Some pieces tasted more tender than others. I liked the pickles. There just was a lot of bread.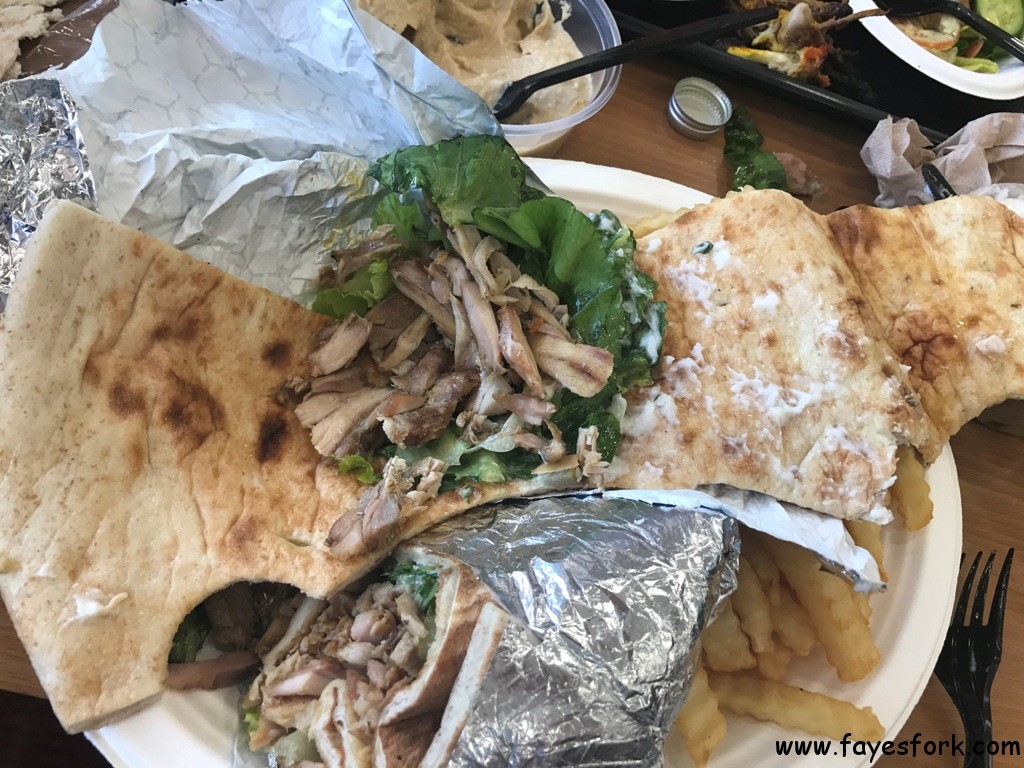 Here's why. I think they used an entire whole pita bread (that Cdj purchased earlier) for this shawarma wrap! It's a very good value wrap.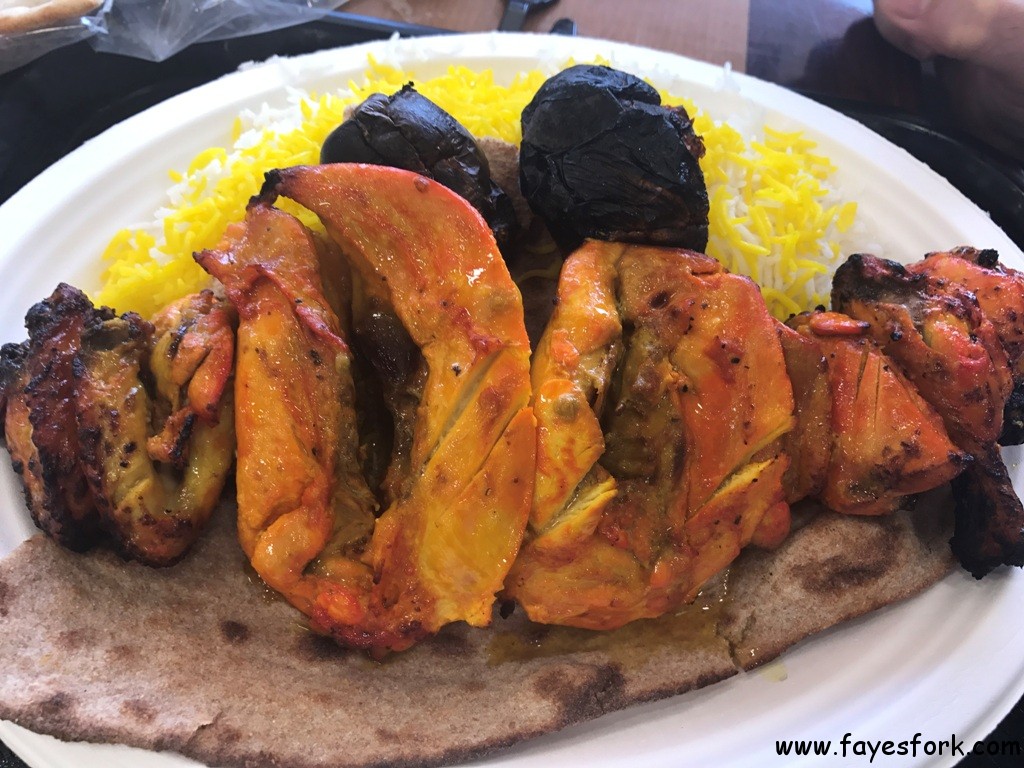 We were blown away that this entree only cost a whopping $7.99. Yes. $7.99. It's usually $9.99 but was on special that weekend. Do you see the two pieces of breast meat above? This was a substantial order. The two charred items in back are tomatoes.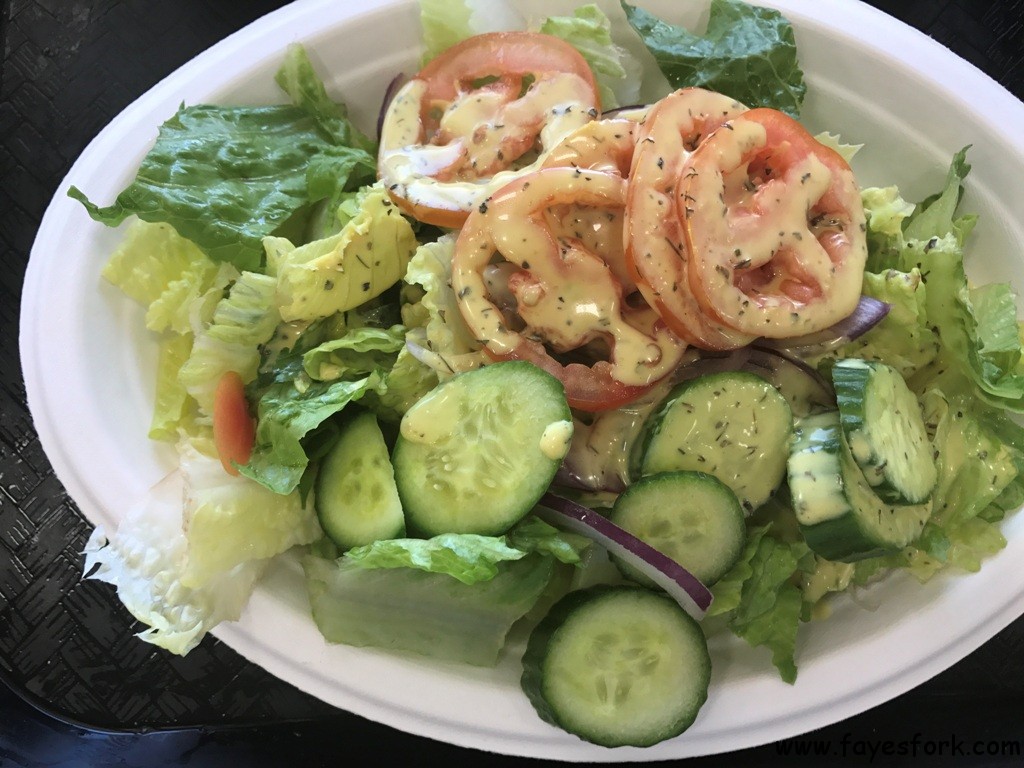 That also comes with this huge side salad.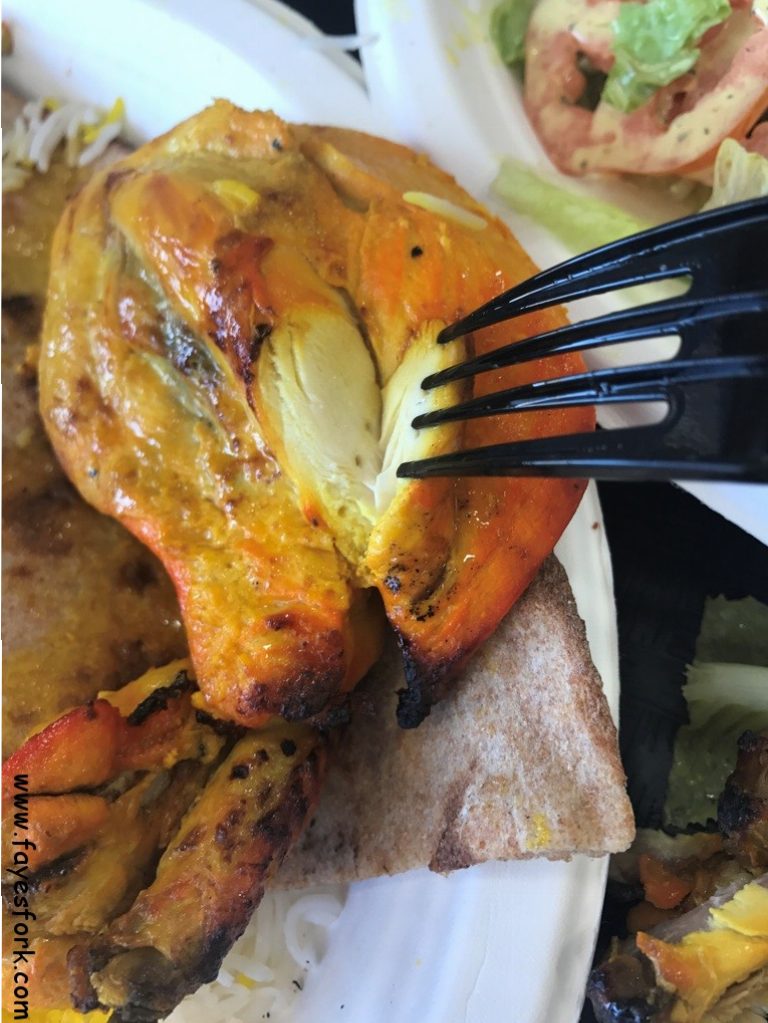 The white meat tasted surprisingly tender. You could tell they grill each hen to order.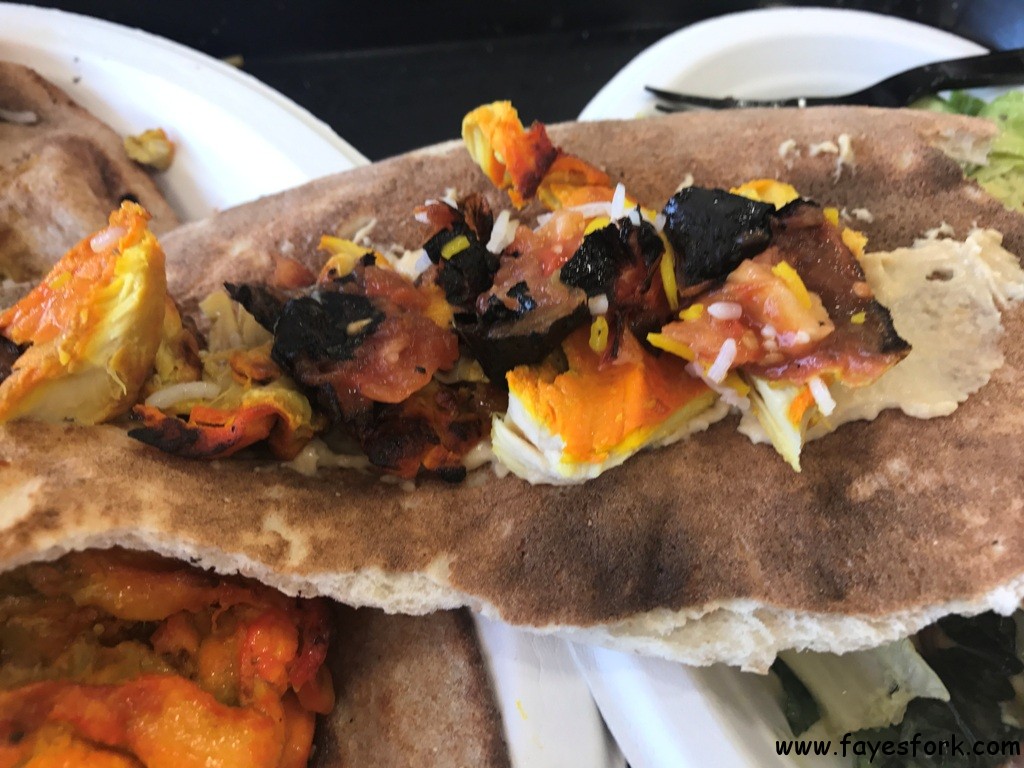 Cdj likes to get creative and make burritos/rolls.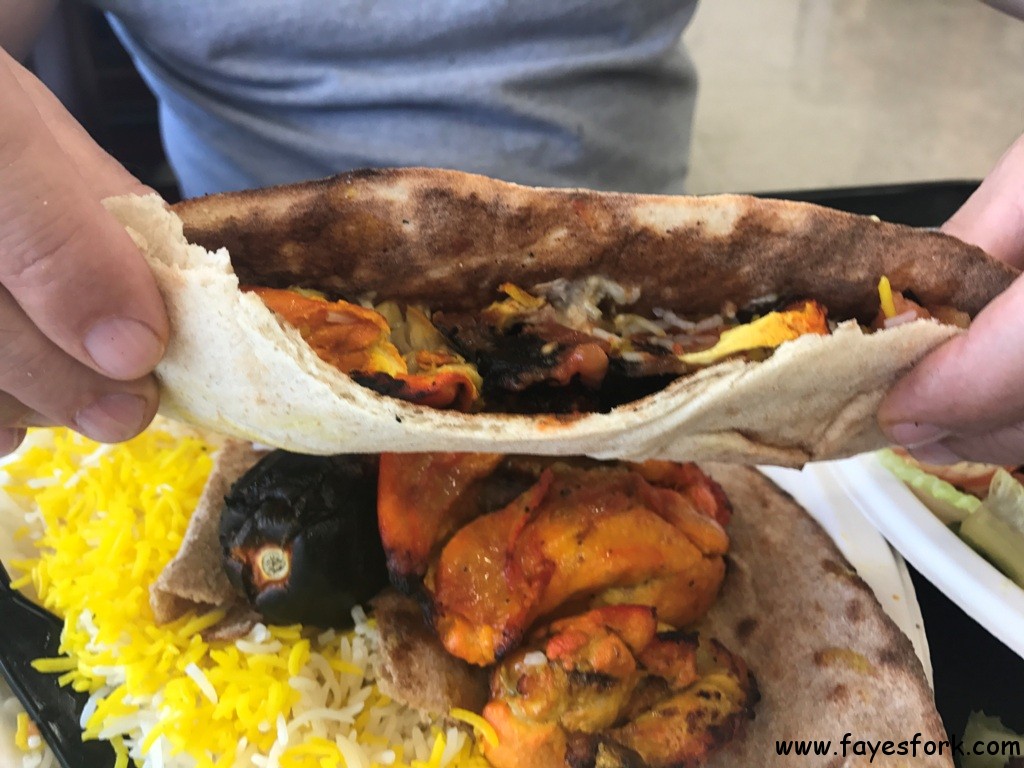 Looked more like a sad soft taco but A- for effort.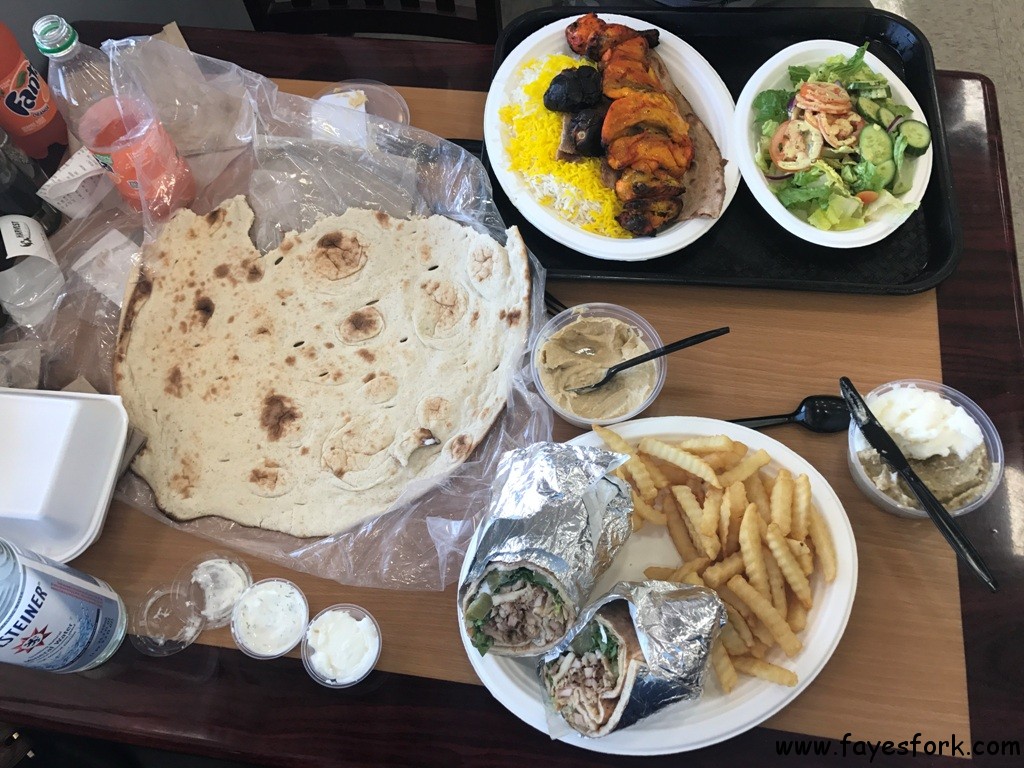 What a meal!
And of course we had to get the baklava samples for dessert. They are sold by the lb here at Harvest International Market. The baklava is made in house too!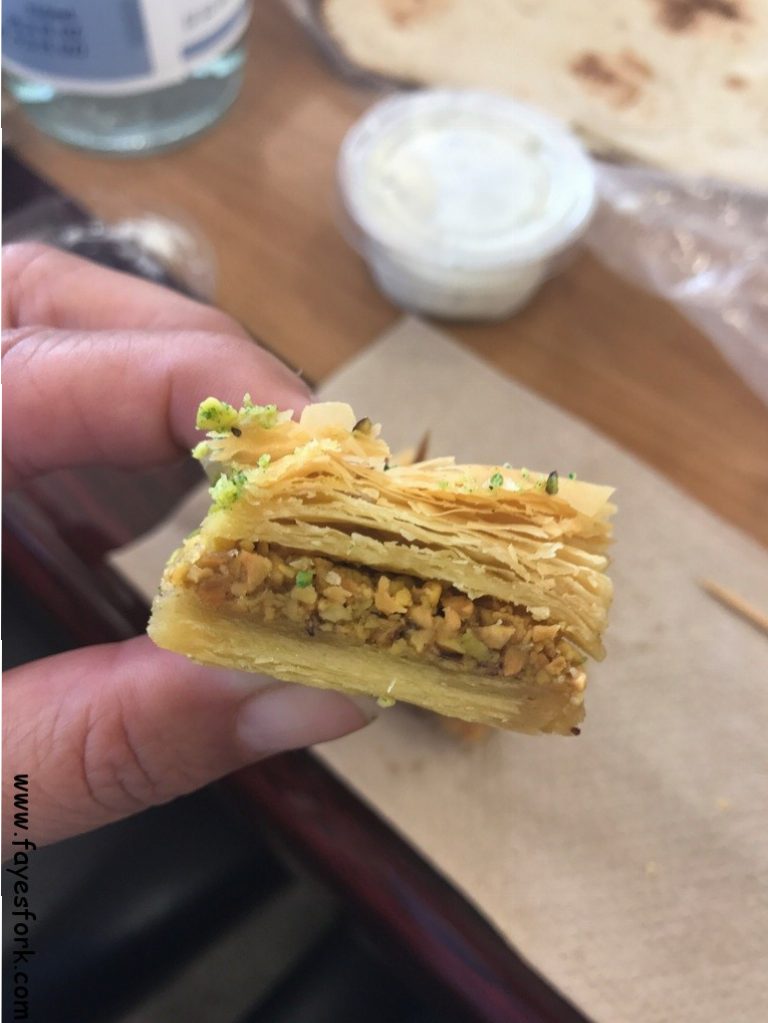 This was a nice baklava but not as good as the version I've had at Baklava King or Baklavalicious. There was a wonderful amount of pistachios though.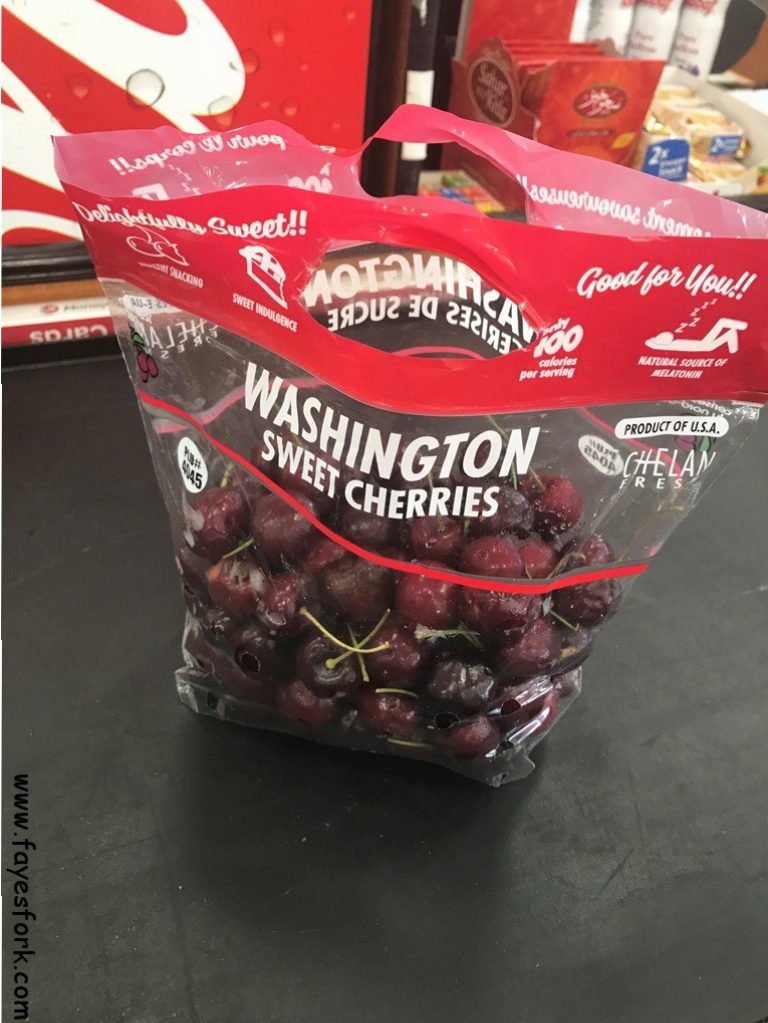 My mom has been obsessed with cherries this season so I bought her these cherries. Seriously, .99c/lb is a RIDICULOUS price for cherries. We were surprised the cherries from Harvest International Market tasted pretty sweet at the discounted price.
I absolutely recommend Harvest International Market. They offer some pretty cool food specials as well as market deals. It was such a fun visit with the various samplings as well as hearty affordable lunch.
HARVEST INTERNATIONAL MARKET
4220 Balboa Ave
San Diego, CA 92117
(858) 810-8228