My search for sisig continues. Or is it continued. I'm kinda over it now but that's what happens to me. I overdo it. When I crave something. Every. Single. Time. I'd pass by Manila Fast Food & Desserts without much thought. I'm not sure why. They're located in the same plaza as Boiling Crab and McDonalds. I saw on Yelp that Manila Fast Food & Desserts offers sisig as well as lechon for their combination options. So I decided to pay a visit to grab a combination plate for my lunch one late morning.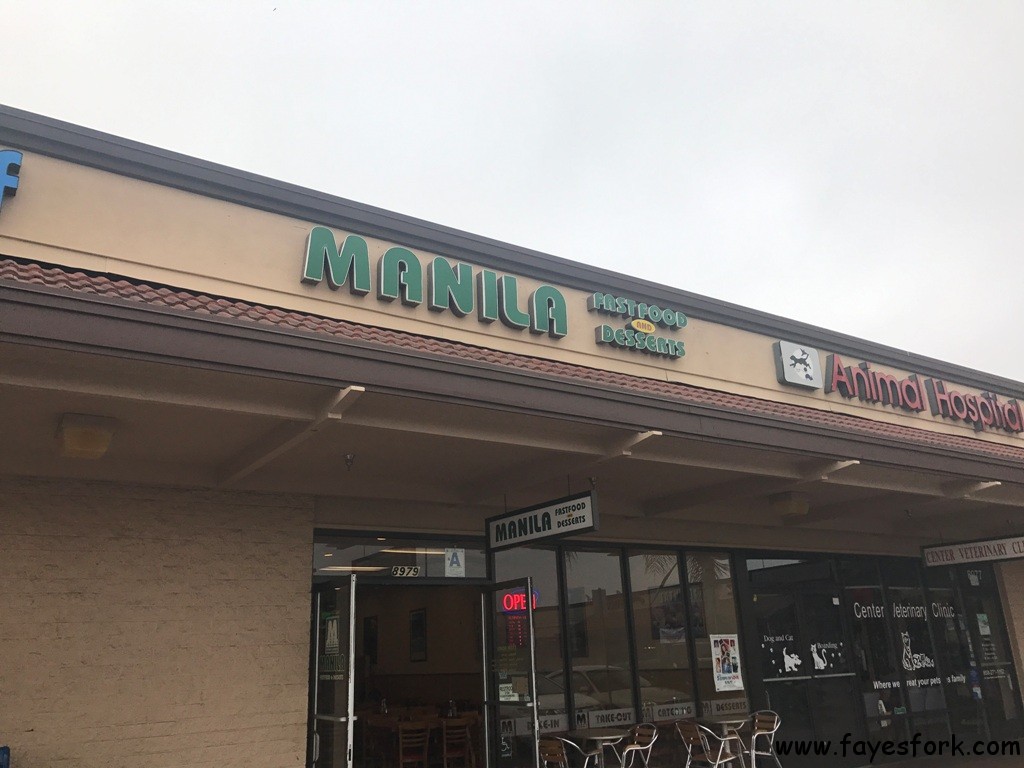 You can also order a la carte with four size options.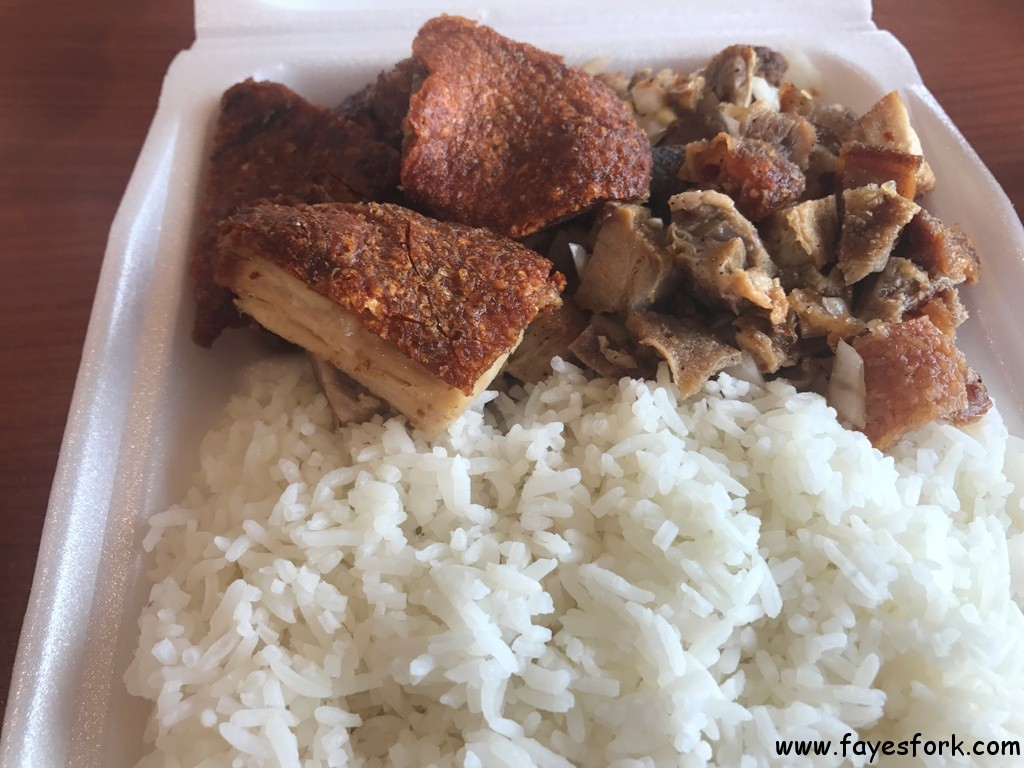 They put my first two combos inside the container. The two item combo is $7.49.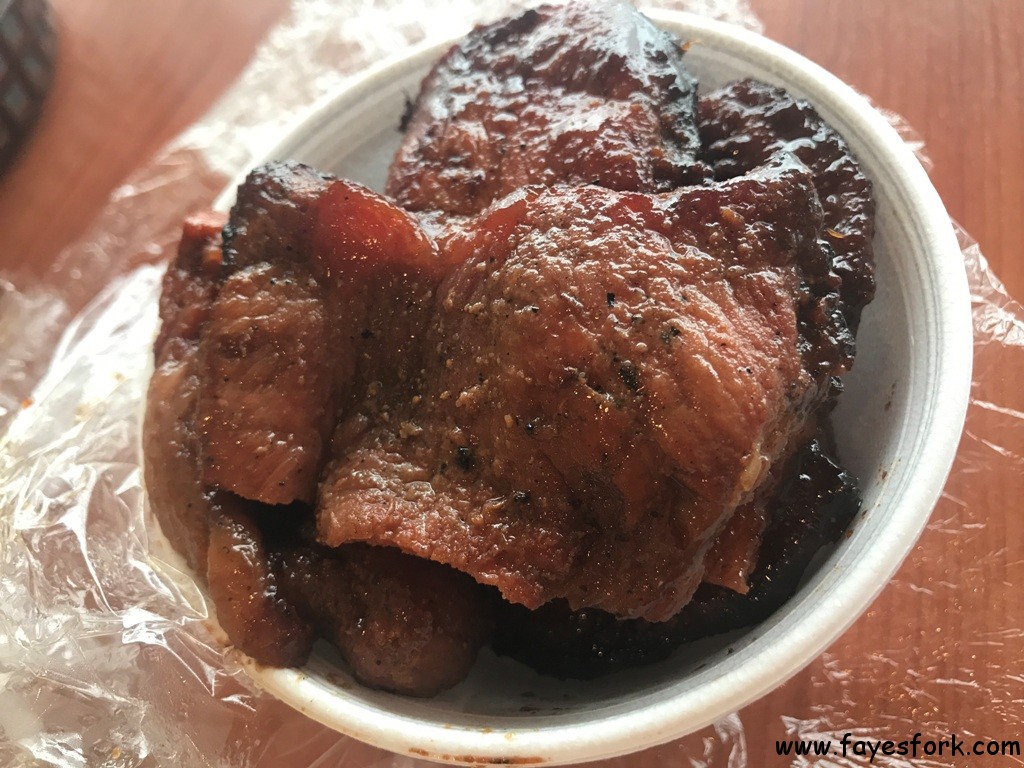 THIS was my favorite item of the day. The marinade wasn't too sweet. The red coloring resembled chiasiu pork. The pork was wonderfully fatty (which some may not like) and the meat had a nice pull to it. The container costs $3.49.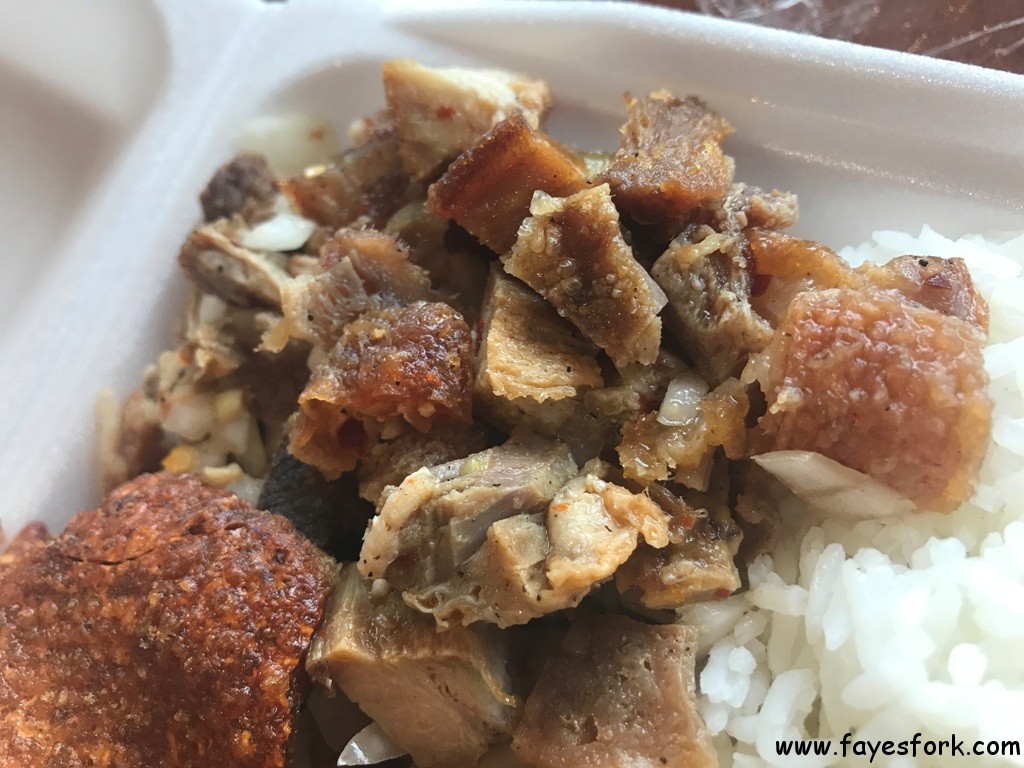 They gave an ok amount of sisig. The diced up deep fried pork belly was tossed with vinegar and onions. There was a nice tartness to it. I wasn't sure if I could detect other pork parts in this sisig. I was so hungry that morning that I didn't even care if I ate a pork part I normally wouldn't. Overall, the sisig was fine.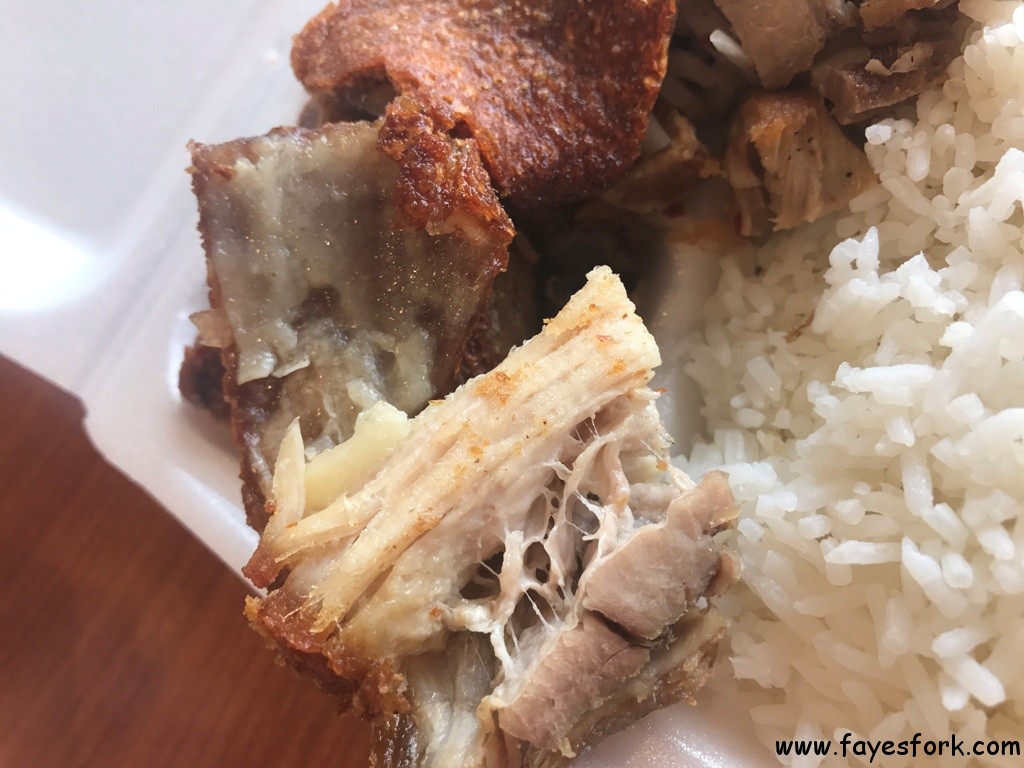 They give you about 5 pieces of lechon. The pork skin looked crispy but was difficult to chew through. The flesh itself was tender and nicely fatty.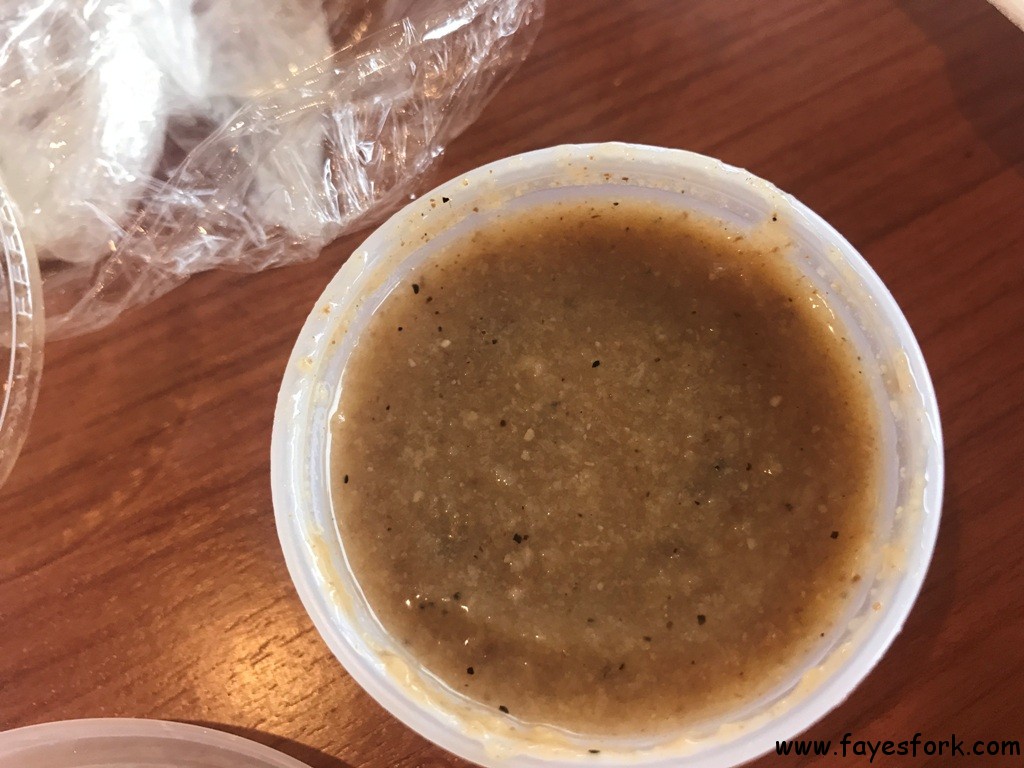 But let me tell you what blew me away. Their lechon sauce was out of this world. Again, I learned awhile ago the sauce usually contains liver but that didn't deter me this time around. There was a true umami sweet savoriness to this sauce that had me mesmerized. Please tell me if you know what this sauce consists of as I'd like to make it one day.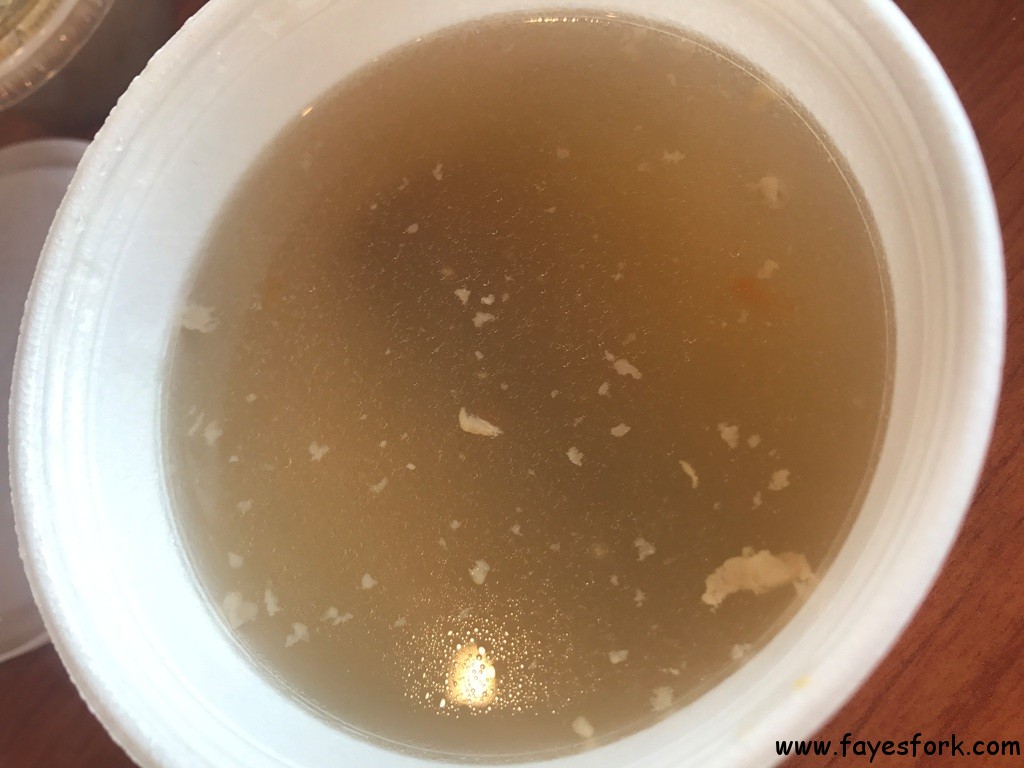 They give you a side of sinigang broth. It wasn't as good as the version at Mama Cinia Rice & Noodles. The broth wasn't very tangy and was just lukewarm.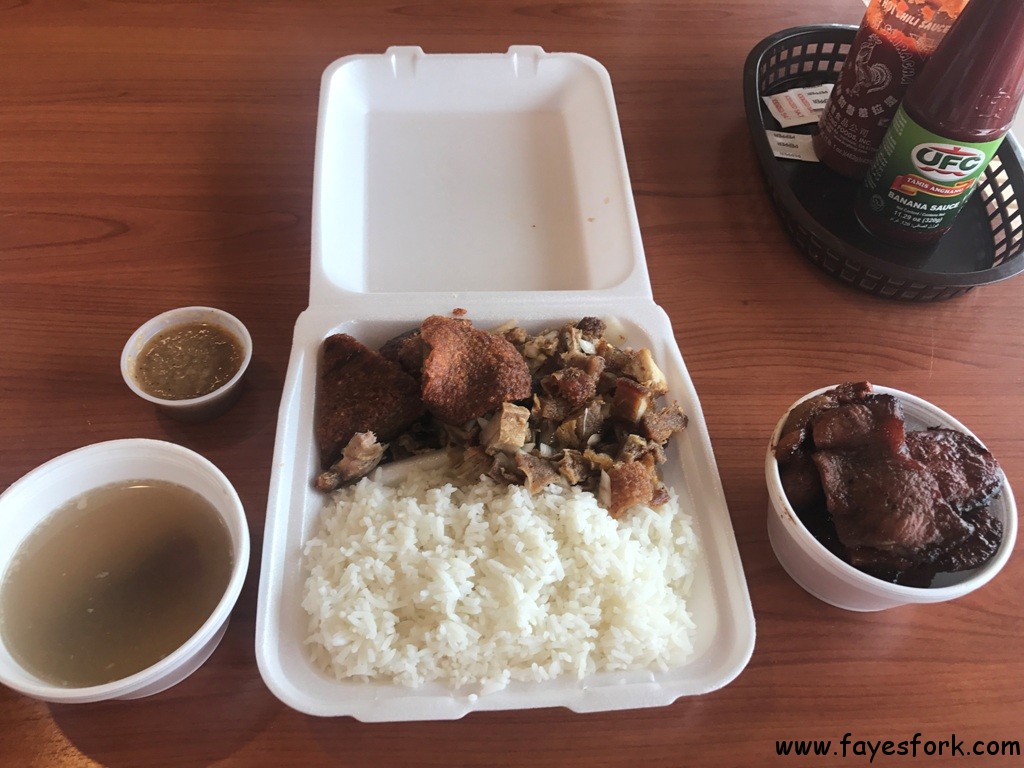 The staff seemed friendly but not as welcoming as Mama Cinia down the street. BUT, I'd return here to Manila Fast Food & Desserts for the bbq pork as well as the lechon sauce. They have a lot more variety to try out as well. Overall, a fun visit for a first try at this Mira Mesa fast food restaurant.
MANILA FAST FOOD & DESSERTS
8979 Mira Mesa Blvd
San Diego, CA 92126
(858) 578-0968