My grandma has been in the States for a few months now and is getting ready to return to Taiwan soon. I'll have to do a separate post about my adventures with her during this summer. She has kept me grounded and laughing. Plus, she thinks Lifu is a hoot (since her brother owns Lifu's parents). Uncle treated us recently to one of his favorite restaurants. I've written about Golden State Seafood Retaurant before but never about a lunch feast. Golden State Seafood Restaurant offers some amazing lunch specials as well. They let my uncle bring in live seafood that they prepare with a charged fee.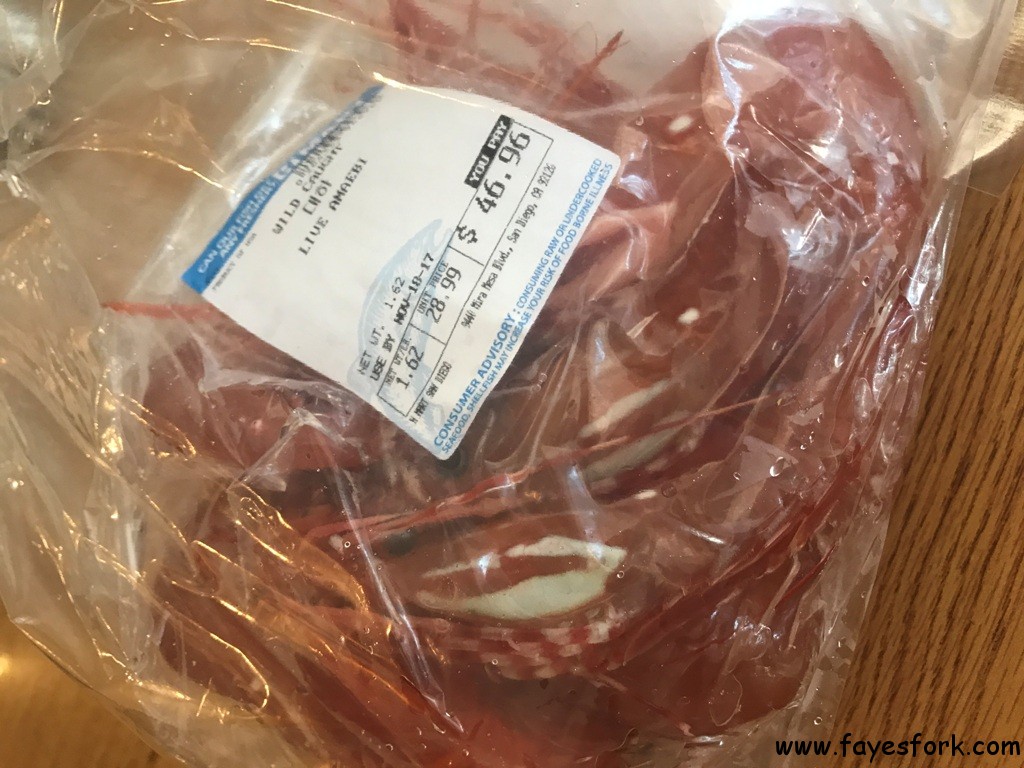 Cousin and her mom had gone next door to HMart to buy the fresh seafood. I was so sad my mom couldn't make it to this lunch as live shrimp are her absolute favorite. These could be eaten raw but they're wonderfully delicious steamed.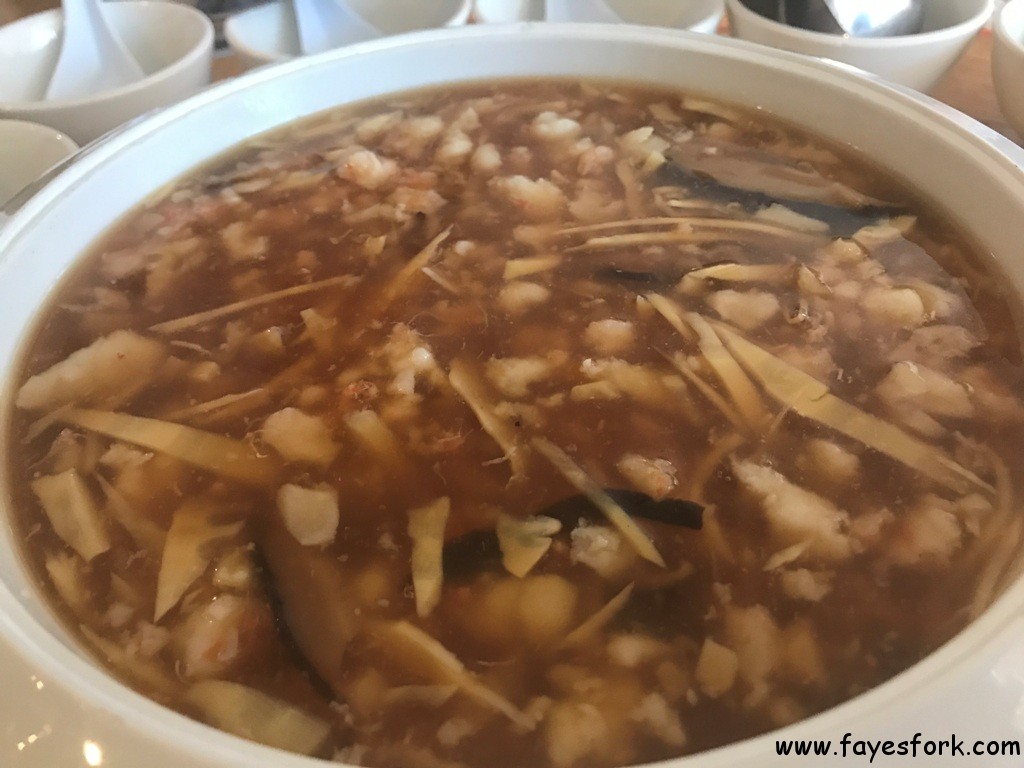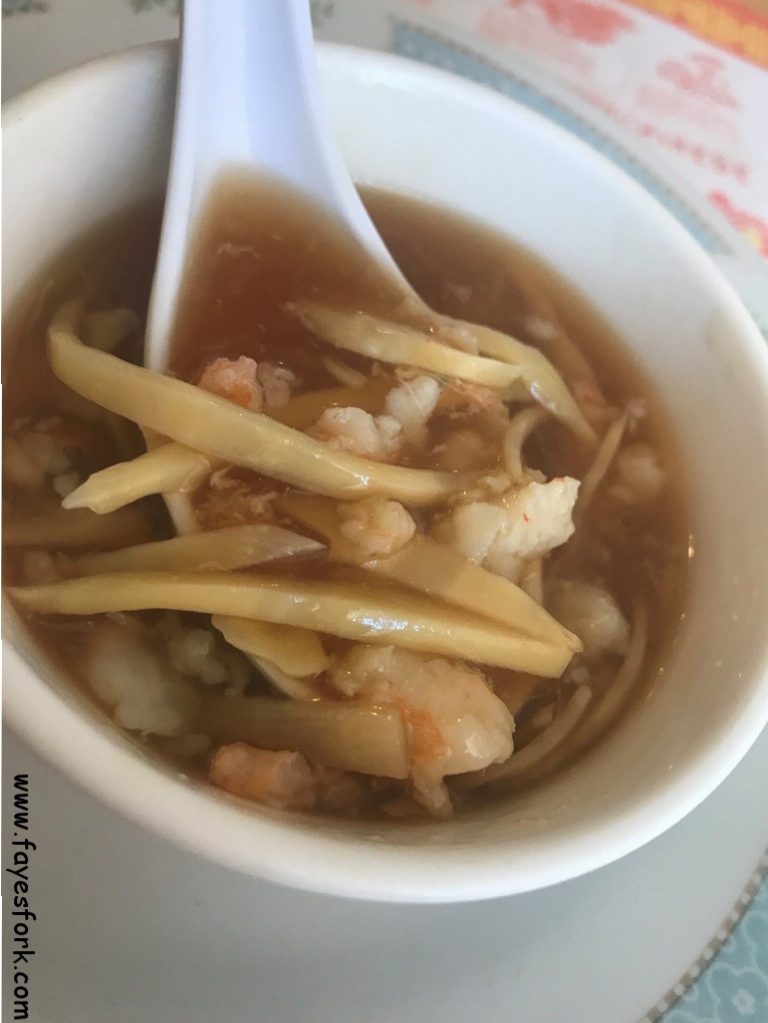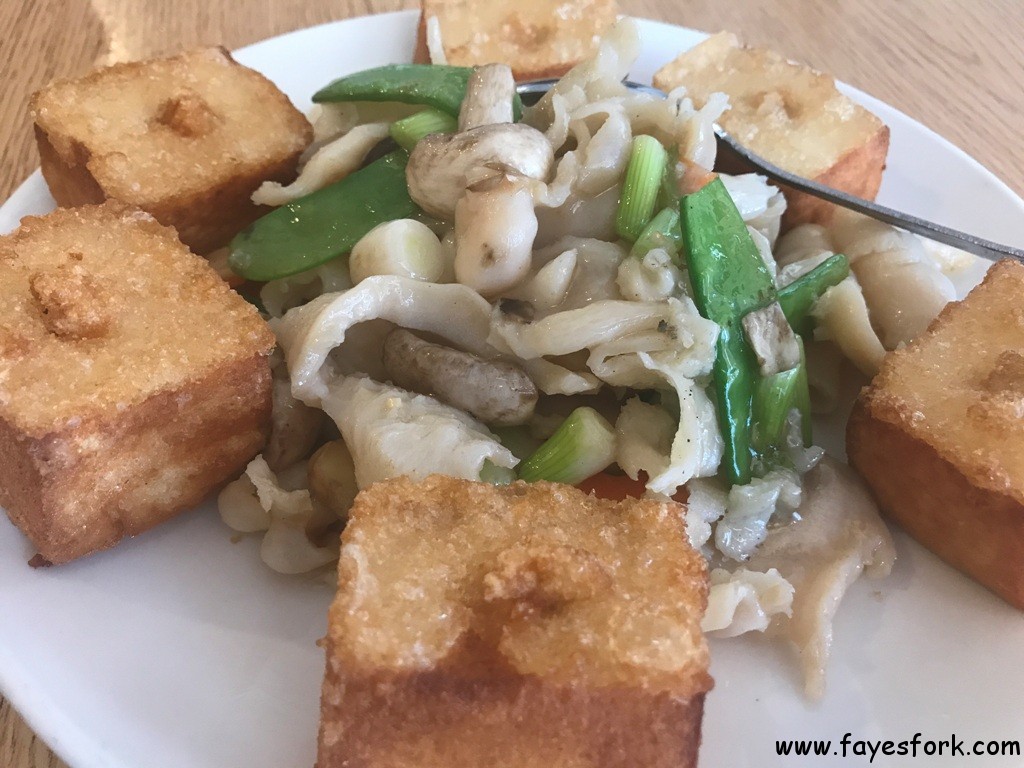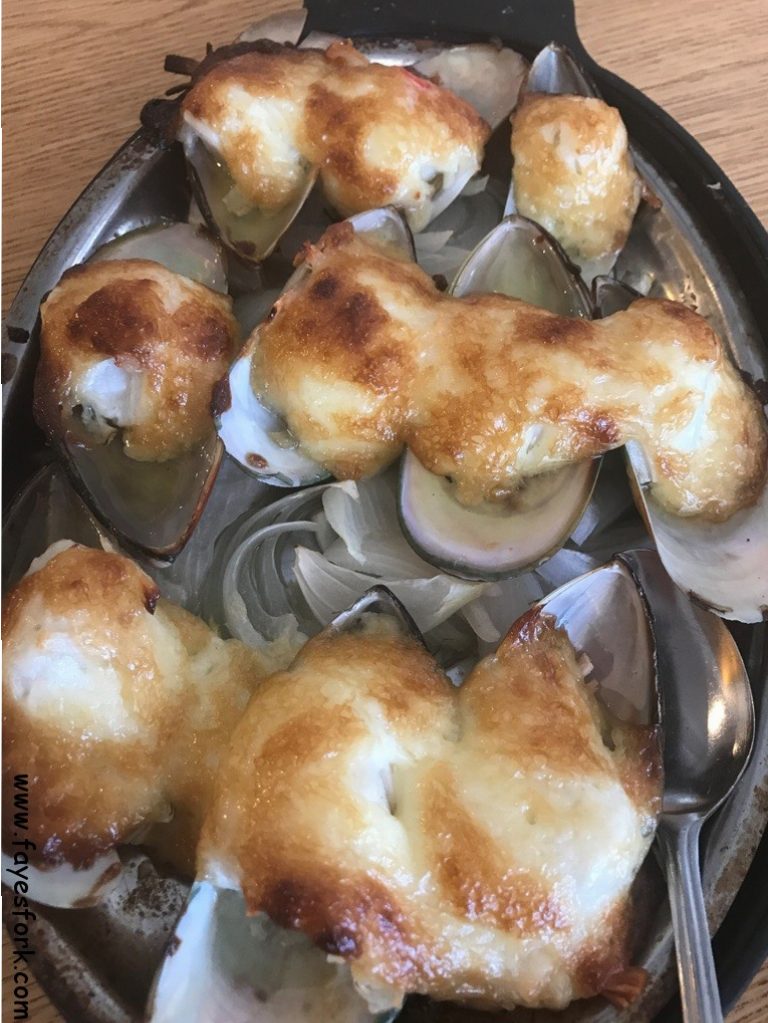 This scallop dish is expensive now – I think $17.99. The servers said it's because prices of scallops have gone up AND the scallops they now serve are much larger. The scallops are topped with mayonnaise and then baked. It's creamy scallop goodness.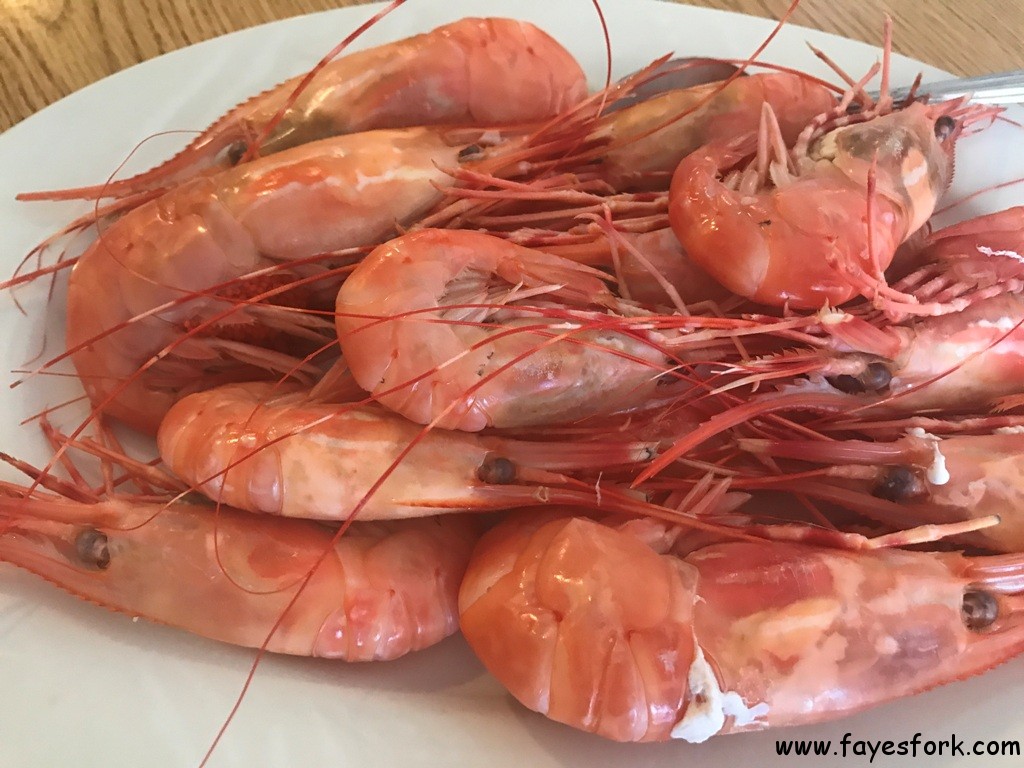 Here's the prized winner of the day. The live jumbo shrimp are steamed to perfection.
This mama one was the size of my palm.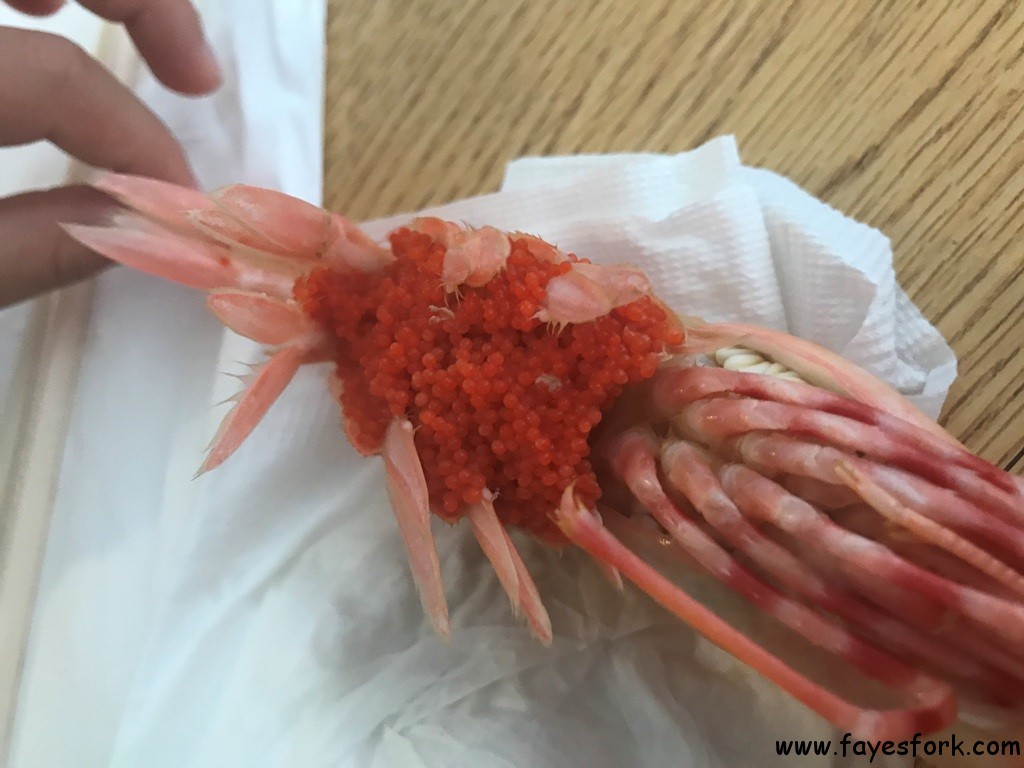 And had eggs.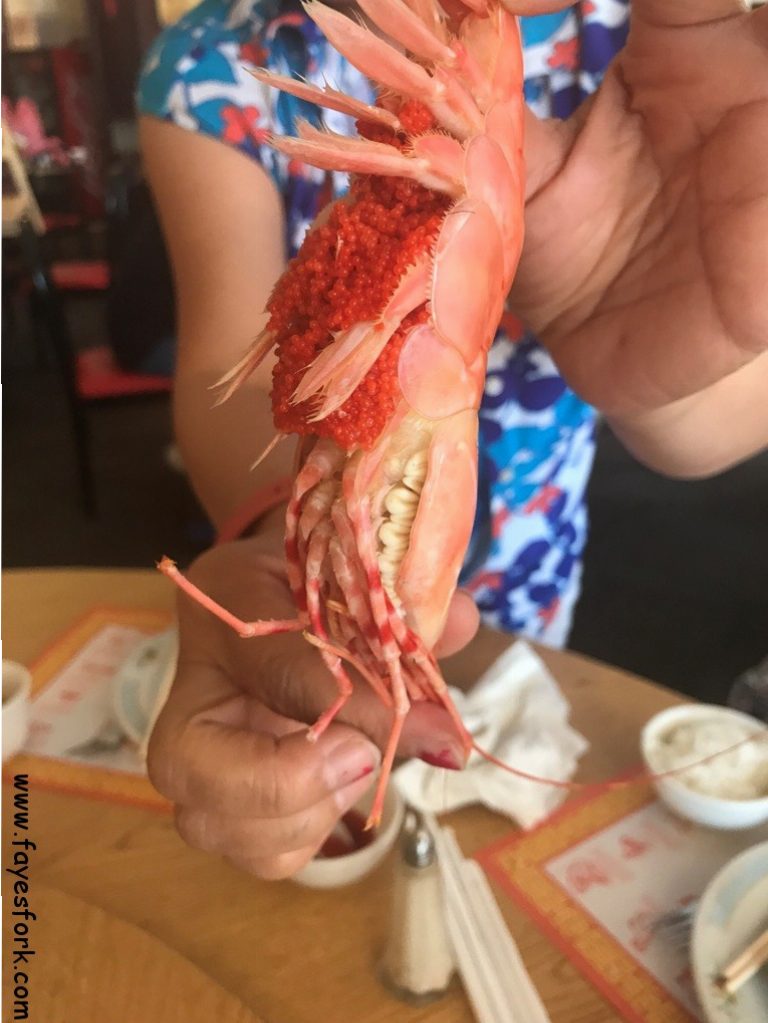 My aunt demonstrating how large this live shrimp was for sake of the blog 🙂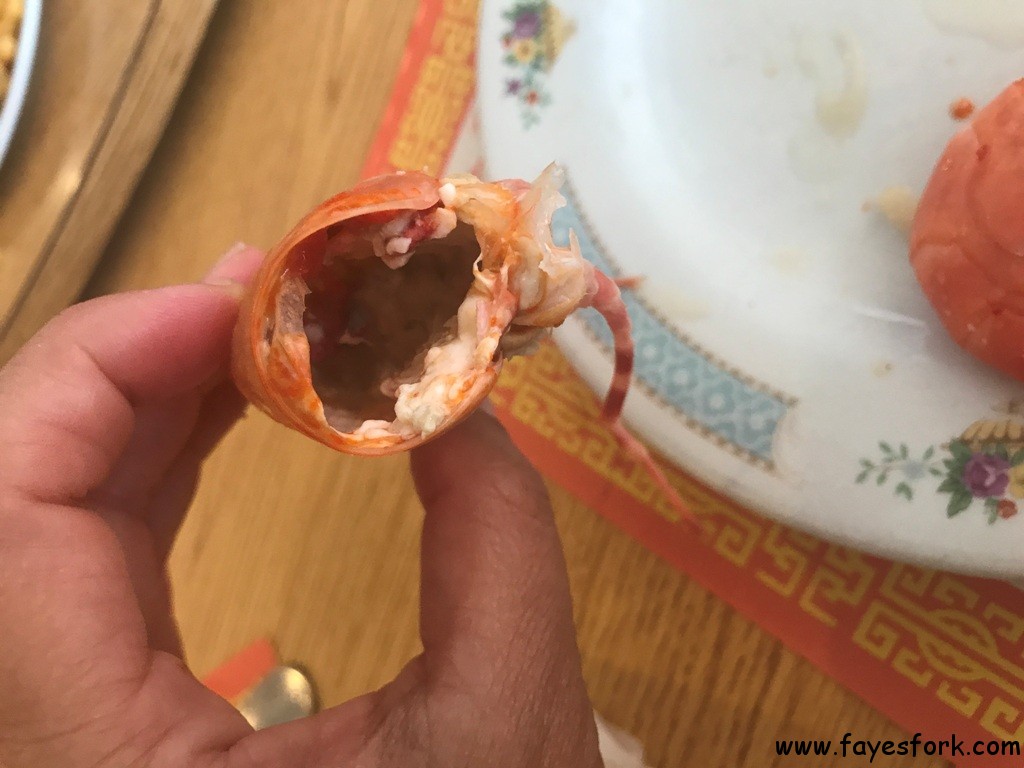 You know when shrimp is fresh by how easily the shell peels from the shrimp. The shell of the head and body tore off easily. I prefer fried shrimp heads but my family doesn't mind the steamed version. You suck the brain/head innards.
I peeled this one quite well. The brain and tentacle remained intact! And my goodness gracious, the shrimp was amazing. It tasted like sweet and succulent lobster. There's a sweet soy dipping sauce on the side. The shrimp was meaty, fresh, and pure joy to eat.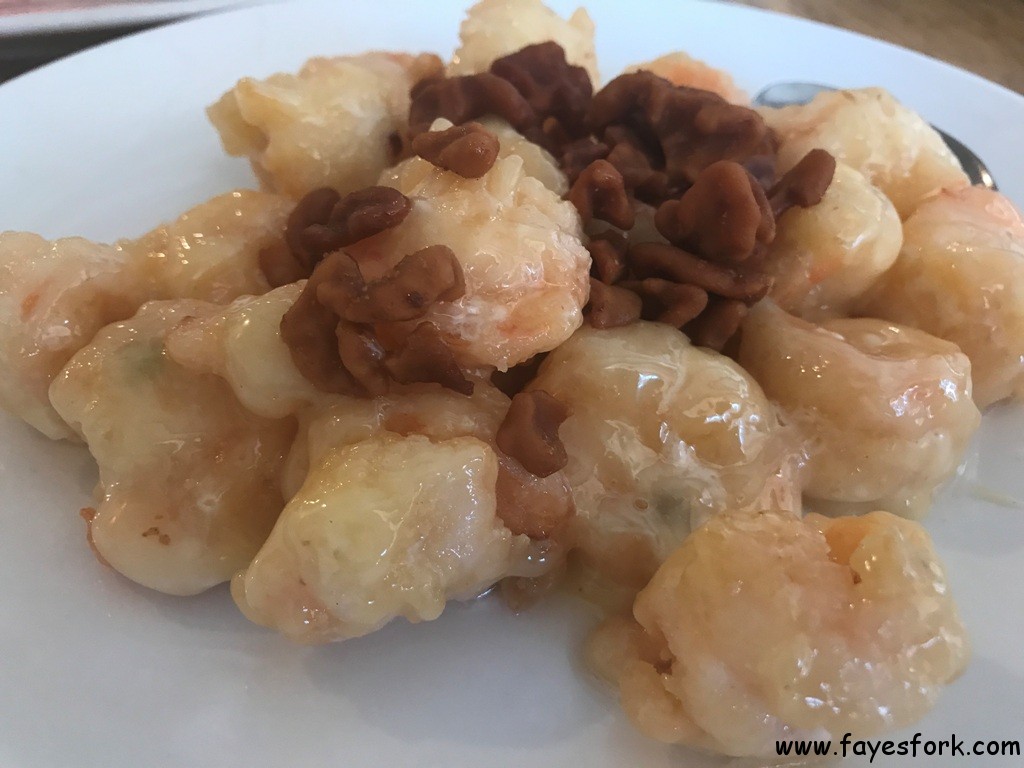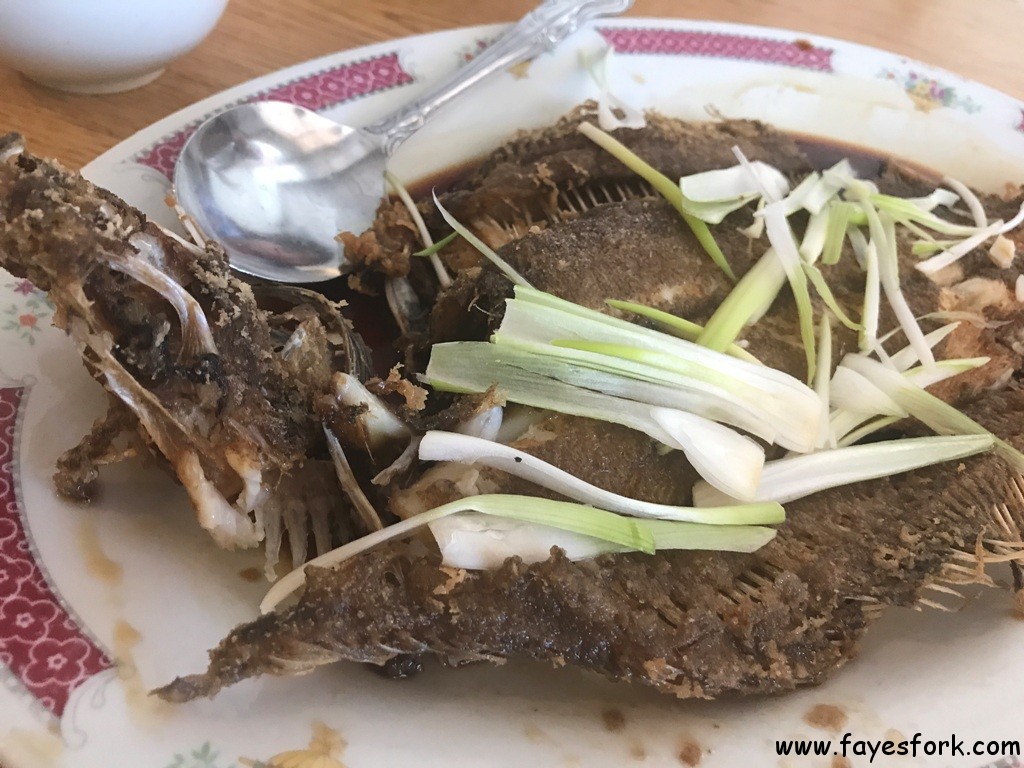 Uncle said this was flounder ?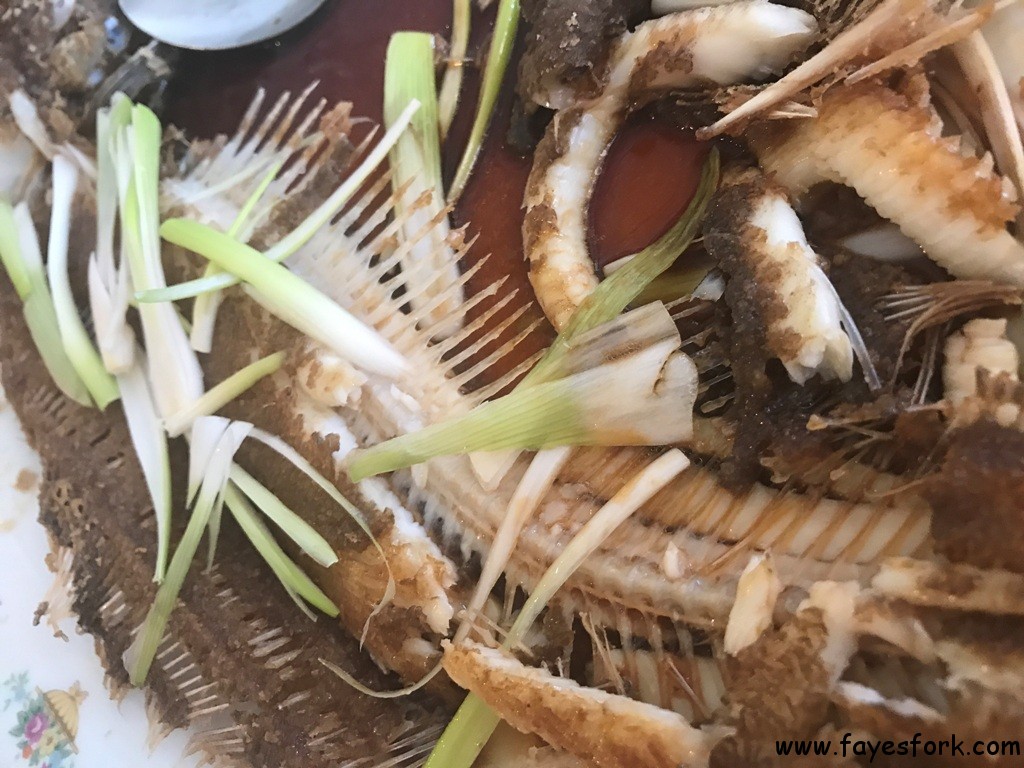 There's only flesh on one side of the fish. The fish was deep fried and then topped with, I presume, sizzling sweet soy and scallions.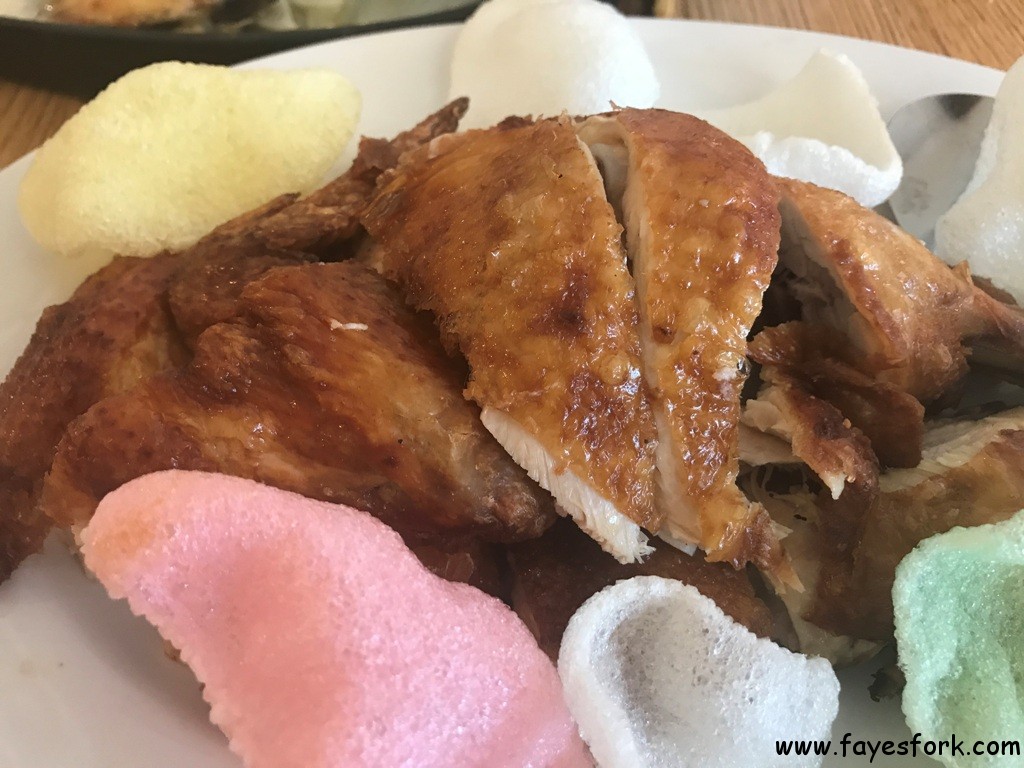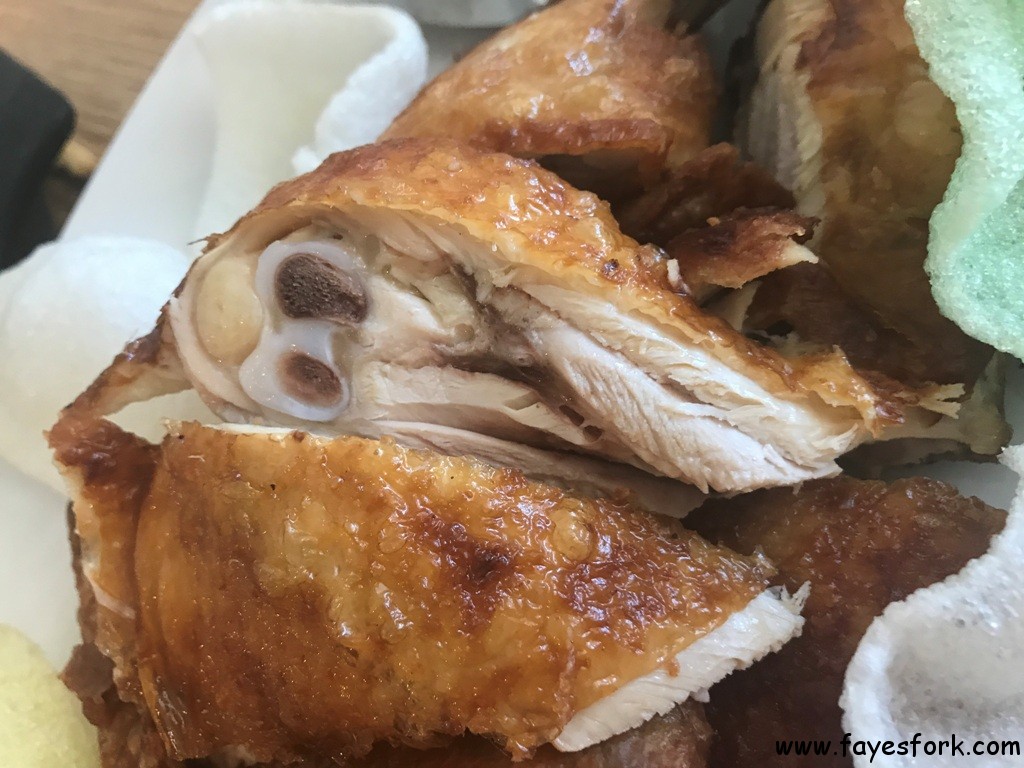 The chicken tasted tender and juicy. Even the skin was nicely crispy.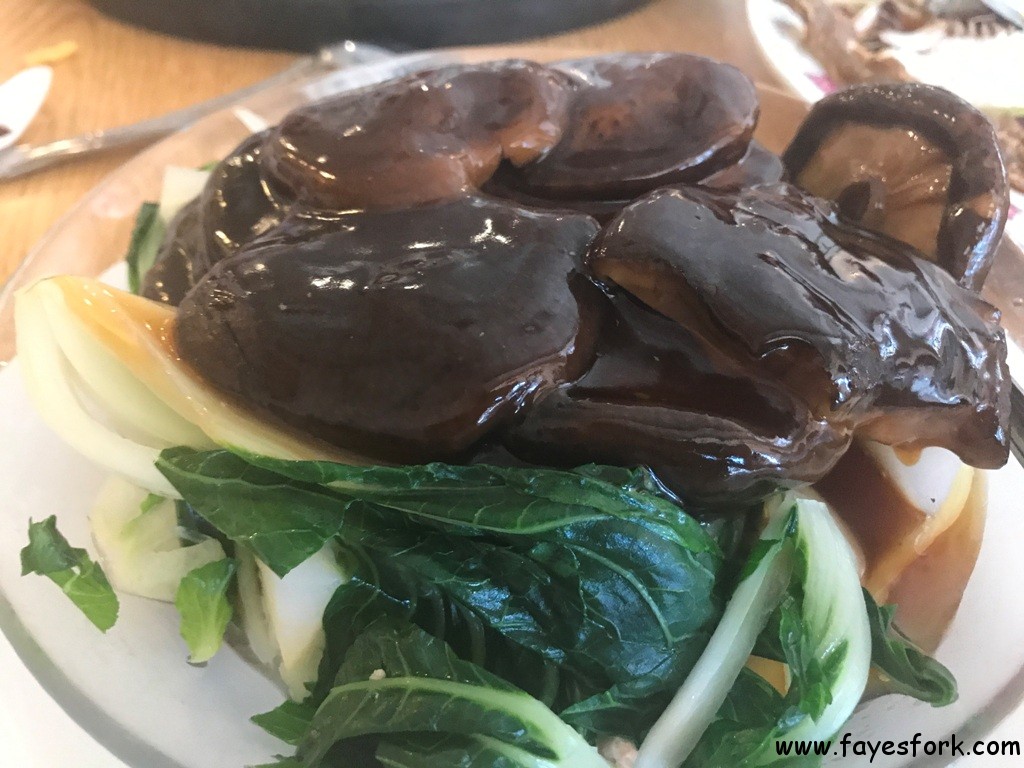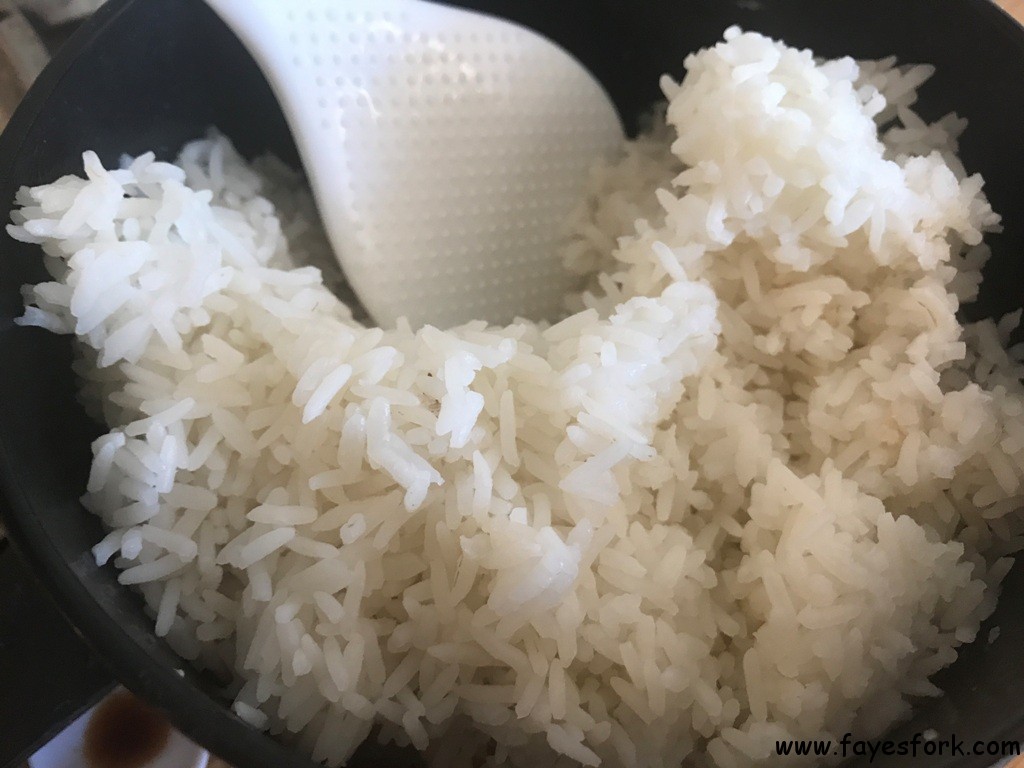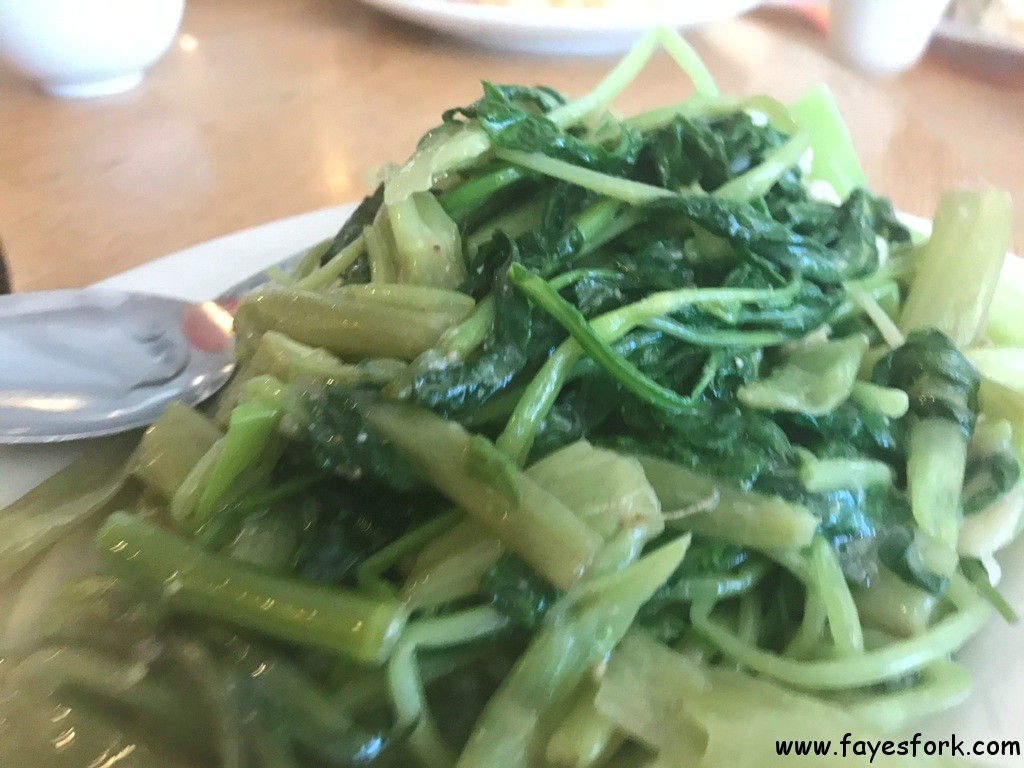 This is also known as kong xin cai.
Kong = hollow
xin = center
cai = vegetable
The stem of this spinach is thick and hollow.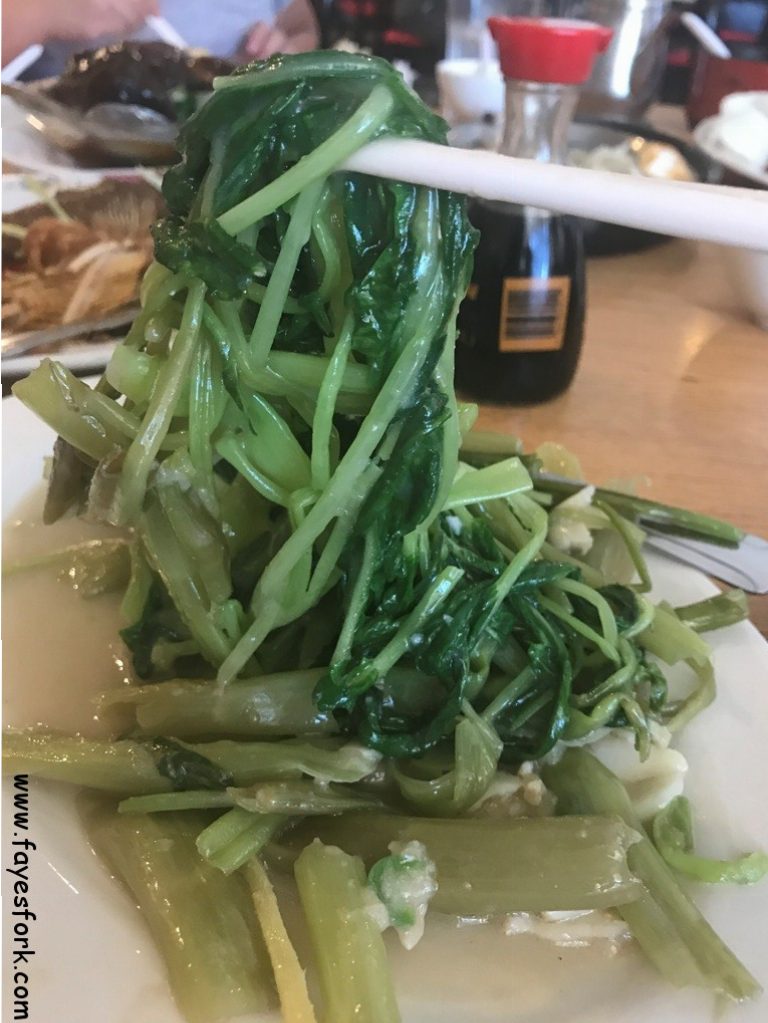 The water spinach was huge. They stir fry the spinach with garlic, salt, and fermented tofu.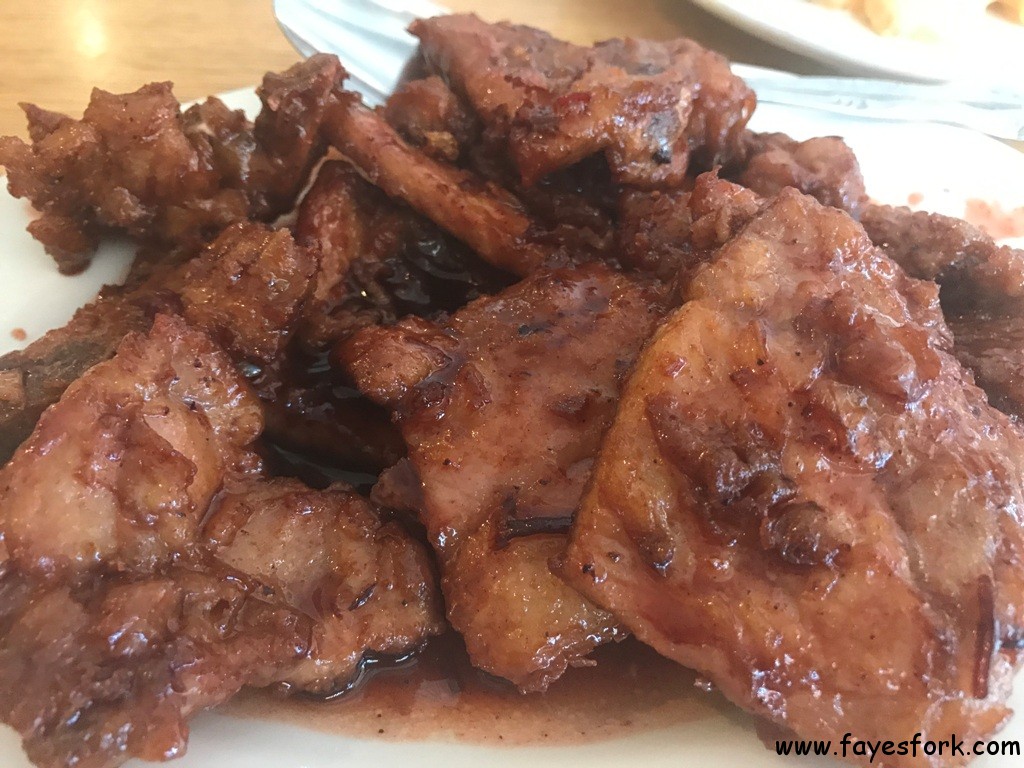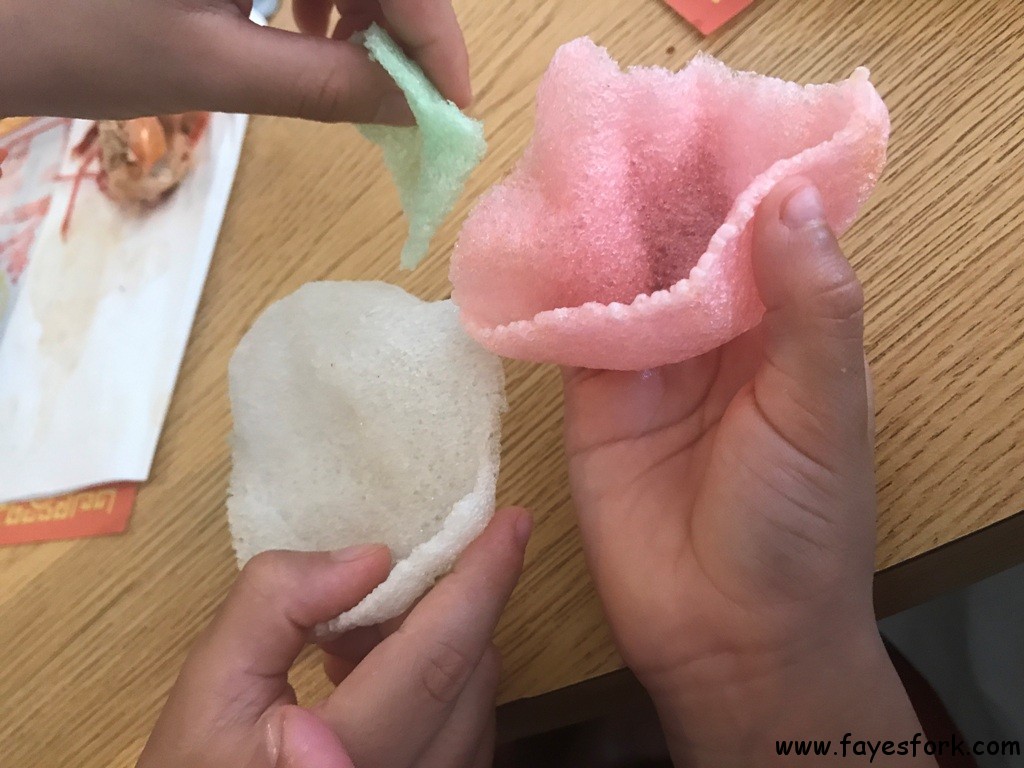 Cousin's nephews wanted me to show everyone these shrimp chips for some reason.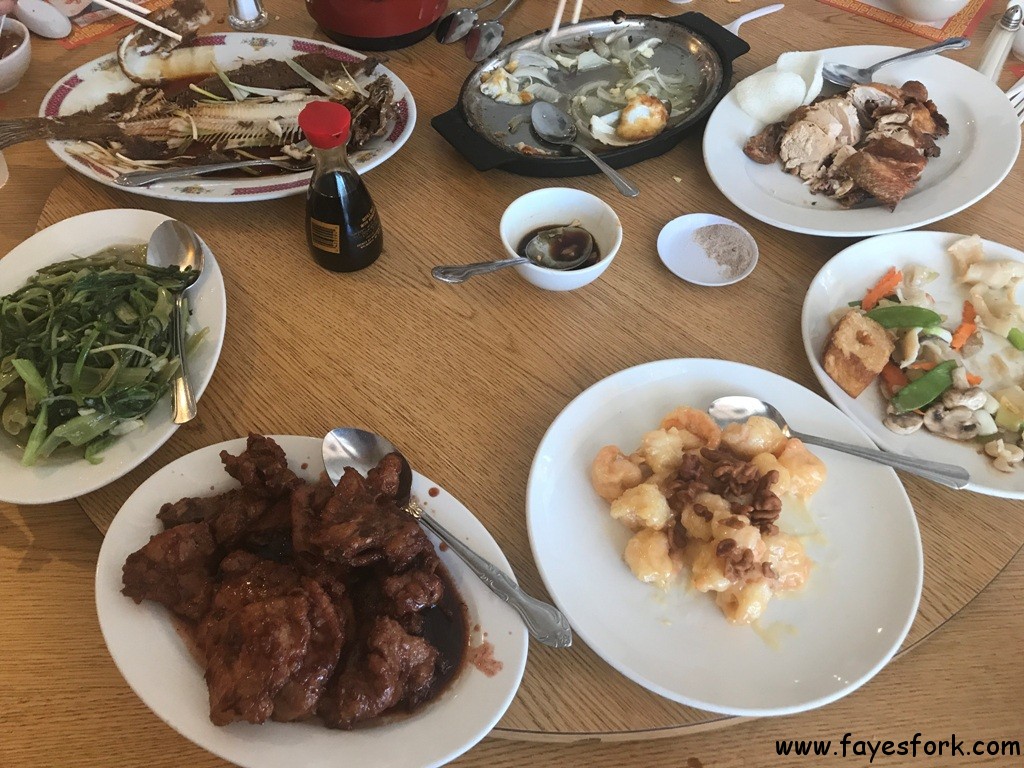 What a feast .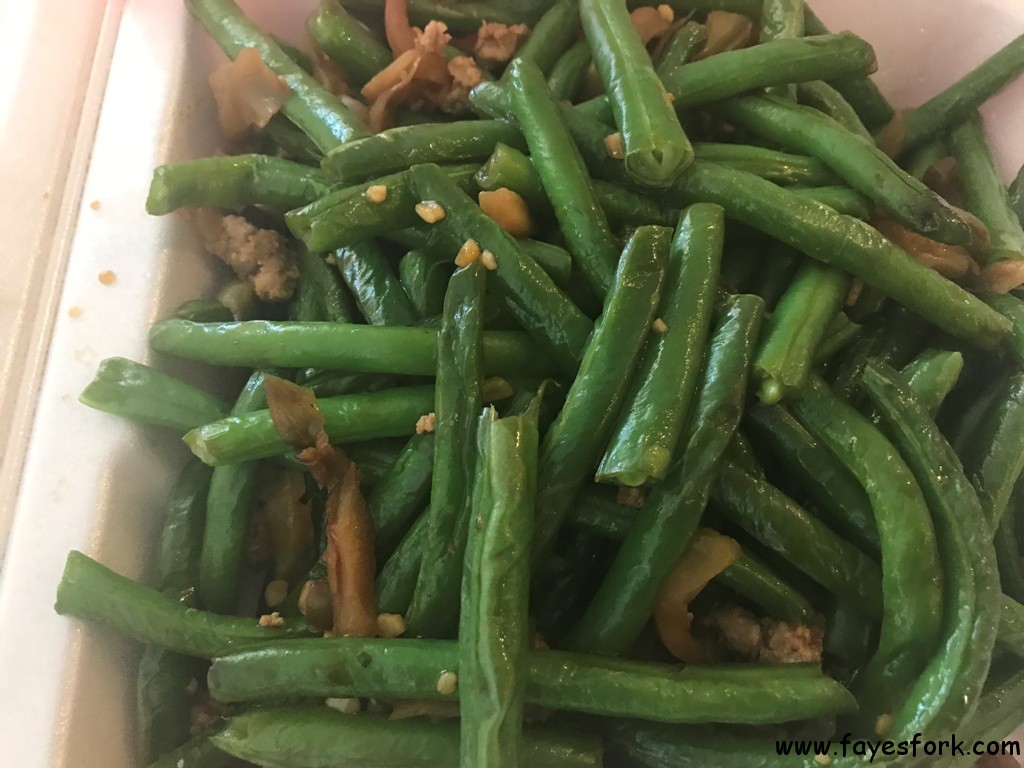 I have a thoughtful family. They ordered this for cousin's husband who couldn't be there that day due to arm surgery.
We grew up eating at Golden State Seafood Restaurant. They've literally seen me and siblings/cousin grow into our own over the many years we've been coming here. So there's an ease and comfort when I visit this restaurant.
Case in point – the water spinach …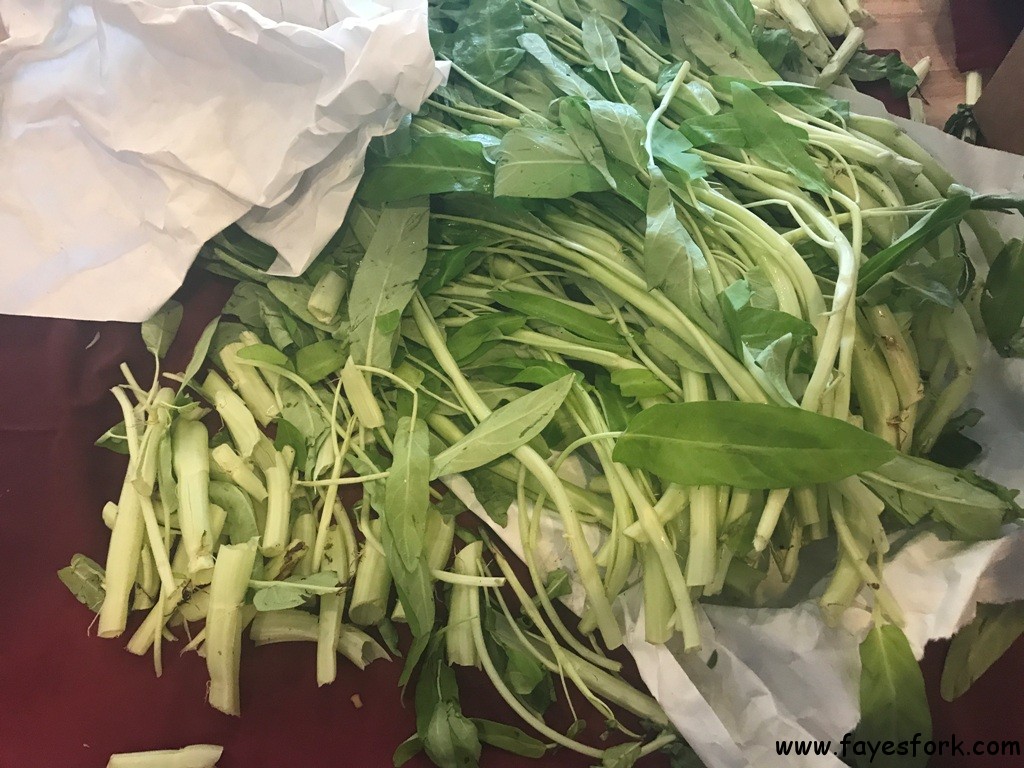 They get their batch from LA. The server explained how fresh the vegetable is and how it's grown in water.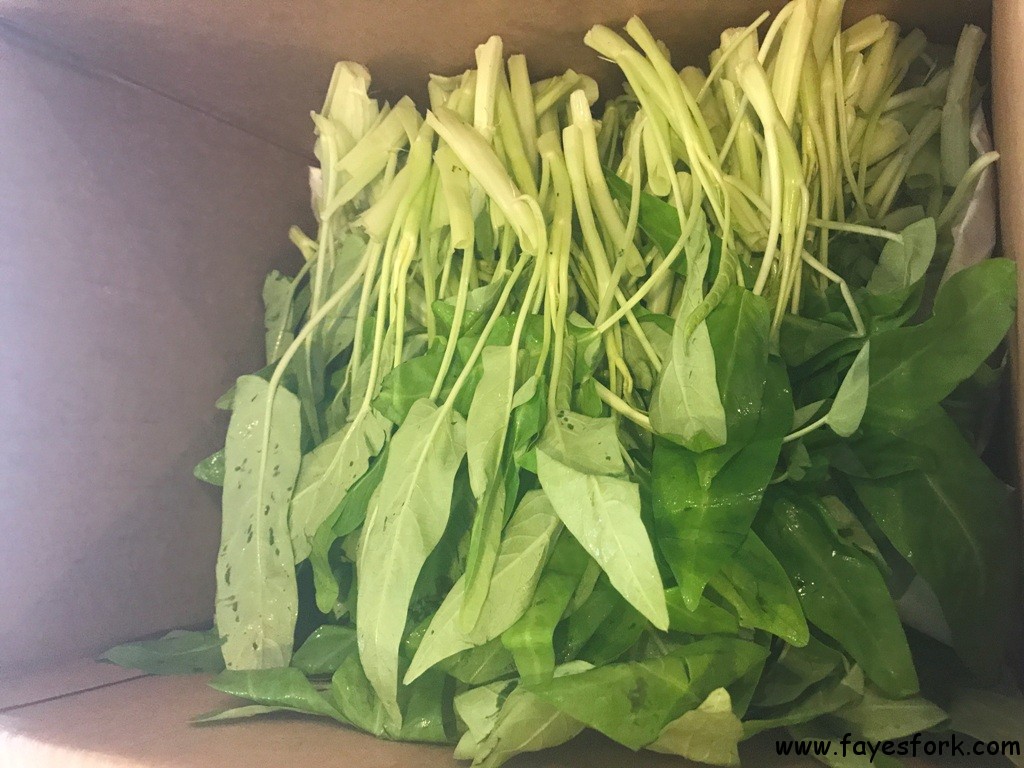 They would inspect each spinach and tear off the inedible parts.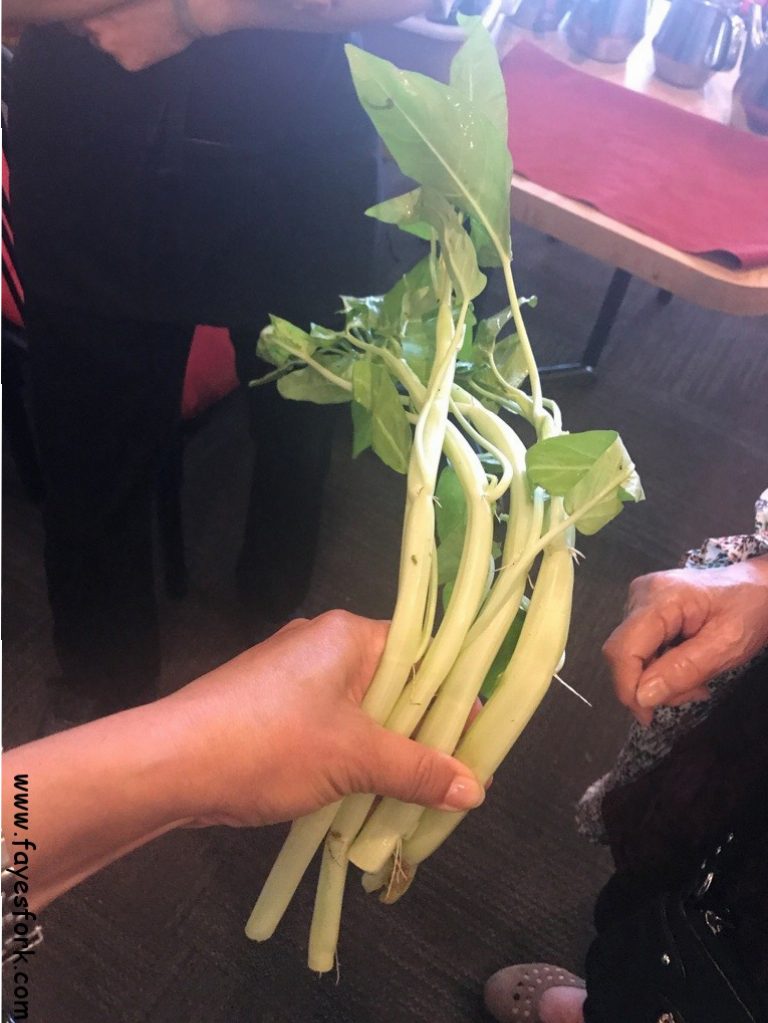 Uncle got a picture of me helping them 'prune' each spinach stem/leaf. He commended me for looking like I could be a useful server in my next lifetime. The above picture shows how massive the stems were. I've never seen water spinach so big.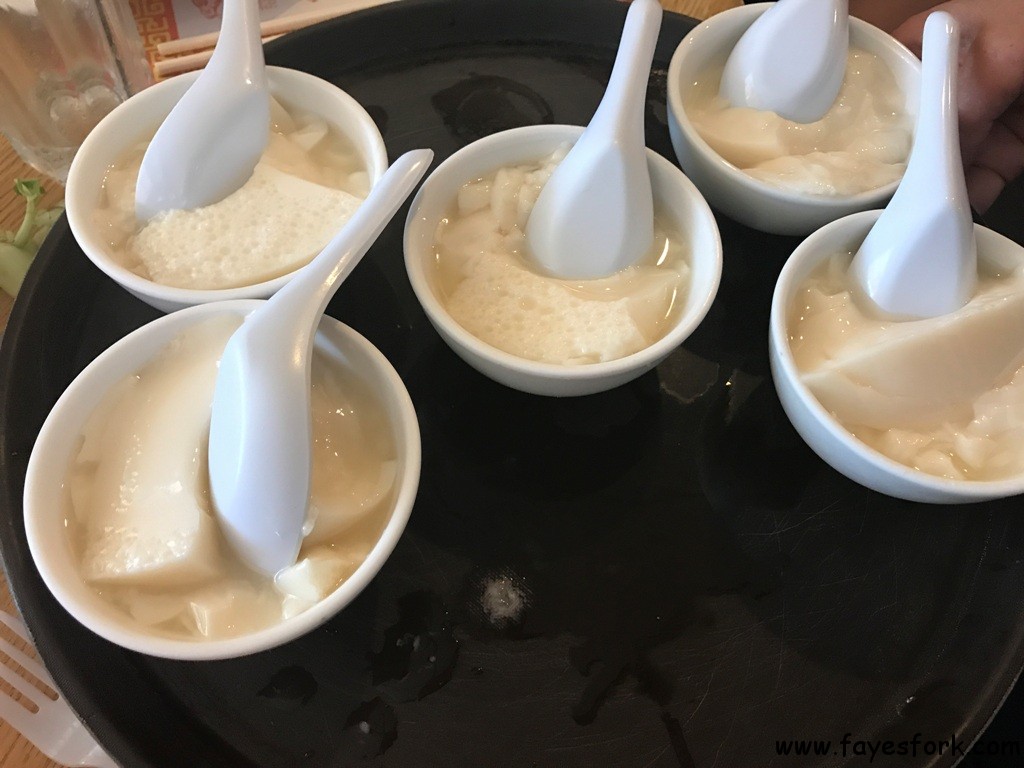 Not sure if they make the almond tofu fresh or from a box. But sis and cousins love the cold almond tofu dessert here at Golden State Seafood Restaurant. They wanted me to walk up to the chef/cook, who was eating alone at a separate table, and ask him for the recipe.
Yeah. Like I'm really gonna do that.
It was a meal we all enjoyed. The restaurant was busy with lunch patrons mostly ordering lunch specials. It got less busy after 1:30p. I recommend visiting Golden State Seafood Restaurant if you're in the area.
GOLDEN STATE SEAFOOD RESTAURANT
9460 Mira Mesa Blvd
Ste E
San Diego, CA 92126
(858) 578-8818
We went to H Mart right after.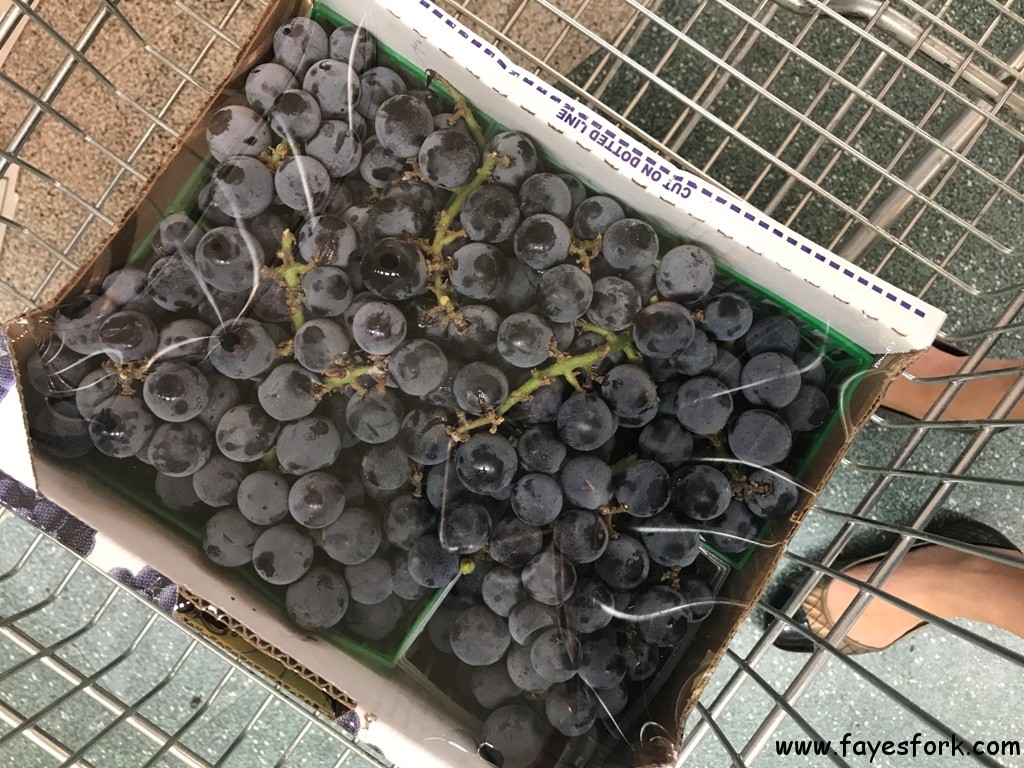 My mom's favorite grapes. They weren't very good though she said (when she tried them later that evening).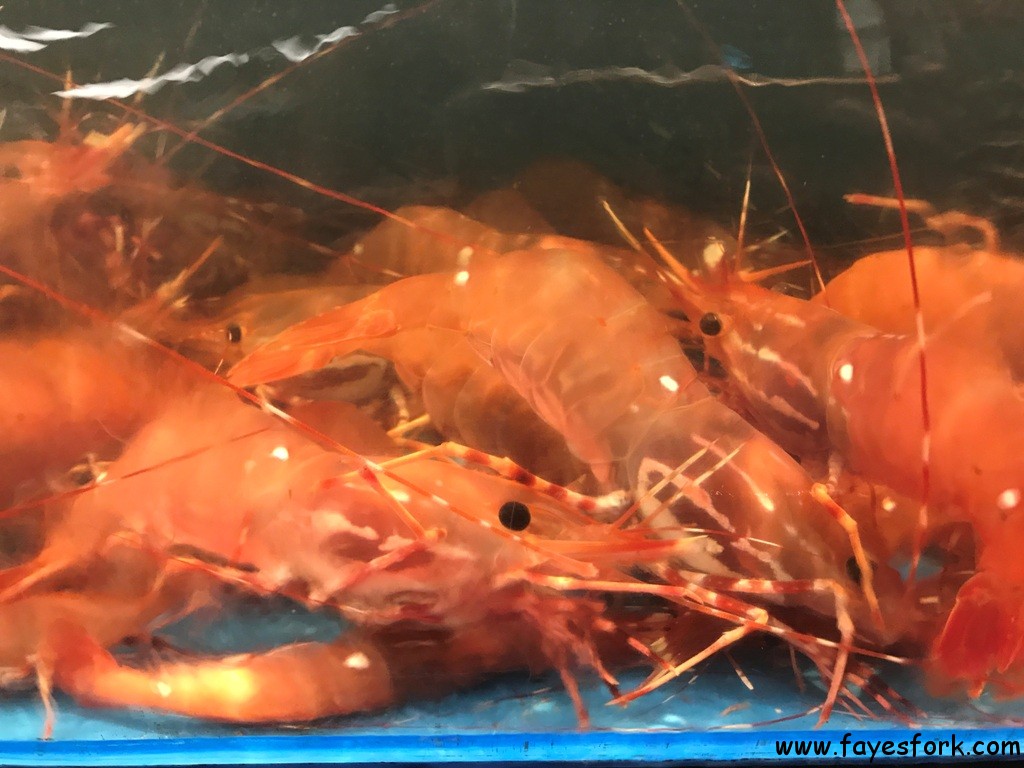 Poor buggers. But they were alive and well in the tank. And on sale!
I'm so late writing this post today. This week has gotten the better of me with work and family that I can't do My Grandma ramblings the justice that I would like. So perhaps another time.
It's the long weekend! I went for a hike earlier (stupid mistake as it was HOT). I have fun plans for tonight with cousin who's in town. She's the one who taught me the 10-second date which is a whole 'nother post. It'll be fun getting dressed up and gossiping 🙂
Wishing everyone a very safe Labor Day 2017 –