I've made mention that I'm the brunt of jokes in my circle of friends because…well…I wasn't born here. That's the running joke/eye rolls/wtf reactions I get when I use that as an excuse for not understanding phrases/terms/jokes/etc. I'm lucky my friends have a thick skin as we're often mean to one another (in a brotherly/sisterly type of way). They've gotten good at hashtagging (or as I say 'pound signing') when we all go out. So I'll share some of those inside hashtags today. Cdj recently suggested trying out Cafe Topes in Carlsbad because he has no life and read about it on Facebook.
I normally would throw the biggest fit about driving all the way to Carlsbad for breakfast but Cdj offered to drive. Plus, he agreed to help me install some new bathroom cabinets I bought. #bossypanda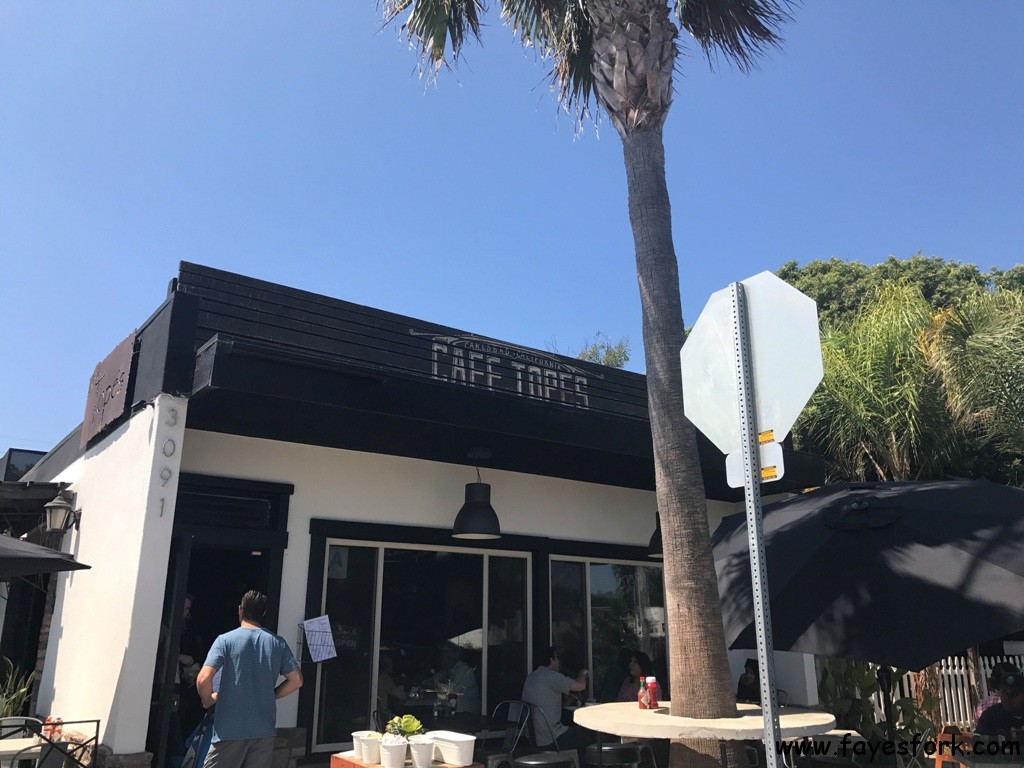 Cafe Topes only has street parking. There's usually a long line to order on weekends. We got there late that Sunday (after 12p) so the line wasn't too bad.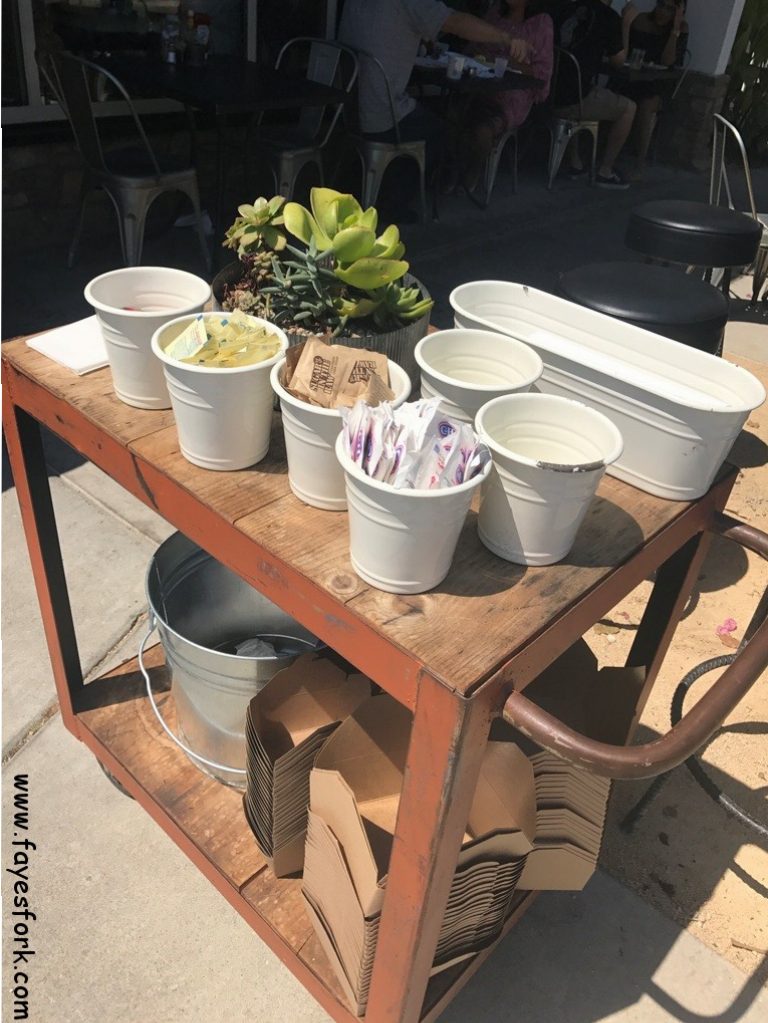 There's a self serve condiment / to go station out front.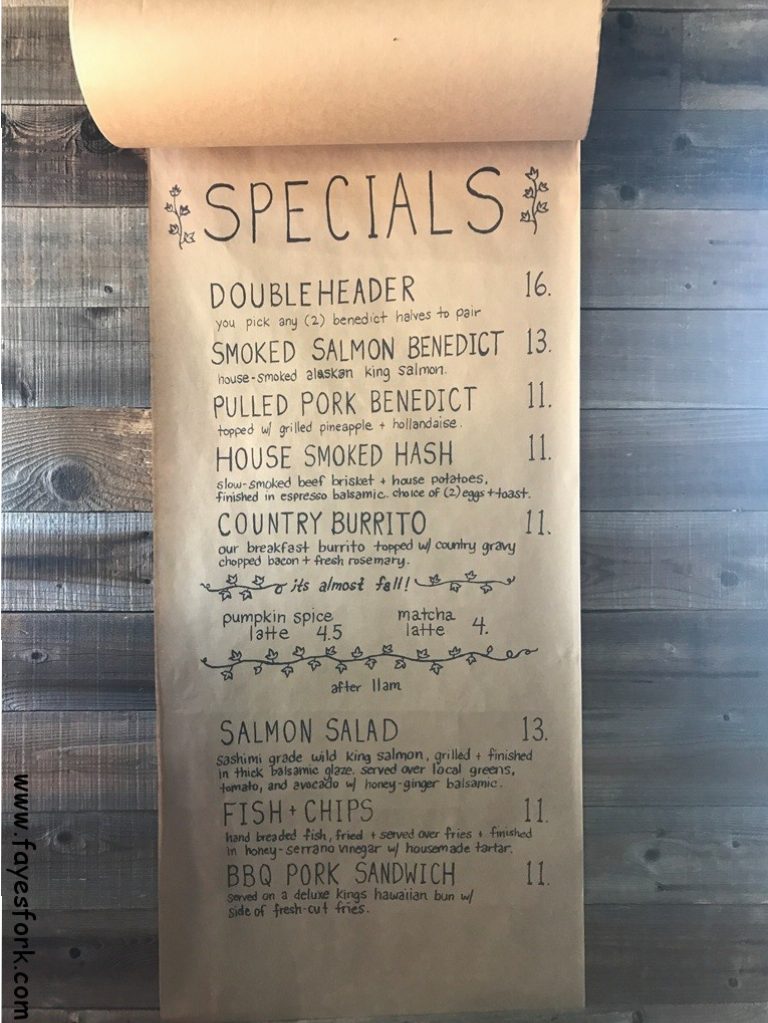 There's a daily specials chart once you get inside. The cashier is about 6 people away at this juncture.
There is only ONE cashier so be patient. You order with him, pay via iPad, and he gives you a number to put on your table. Note that the iPad will prompt you to leave a tip if you pay by credit card (which we both did but agreed we'd prefer this option to be at the end of a meal).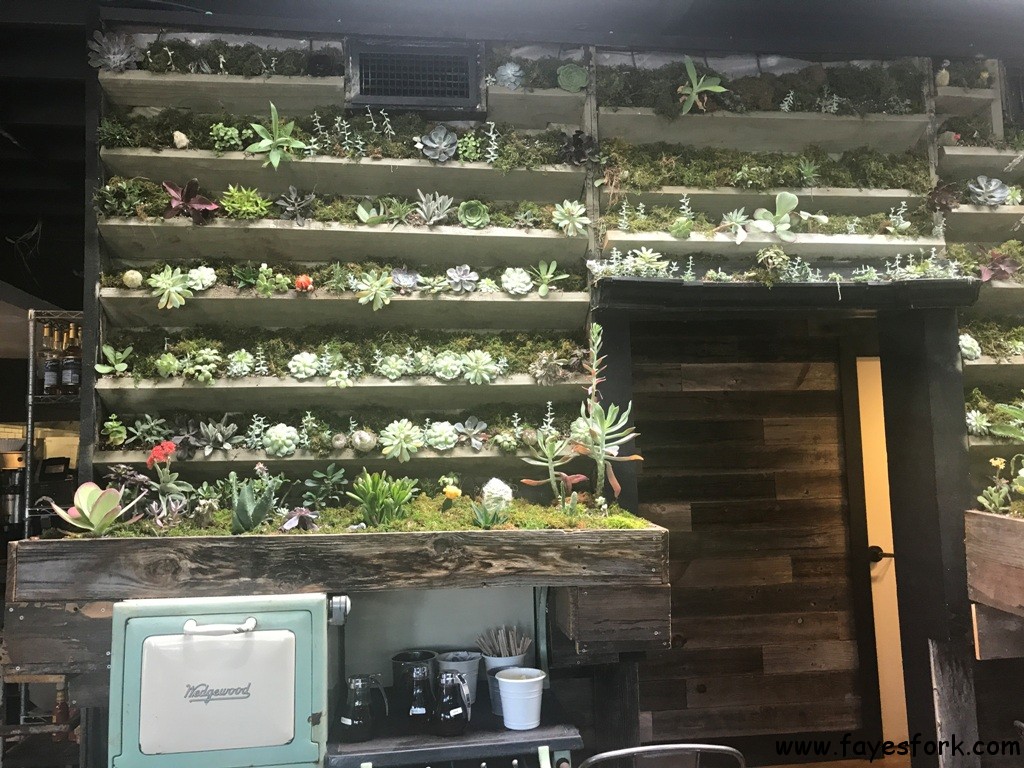 The interior is cute with all these succulents on the wall.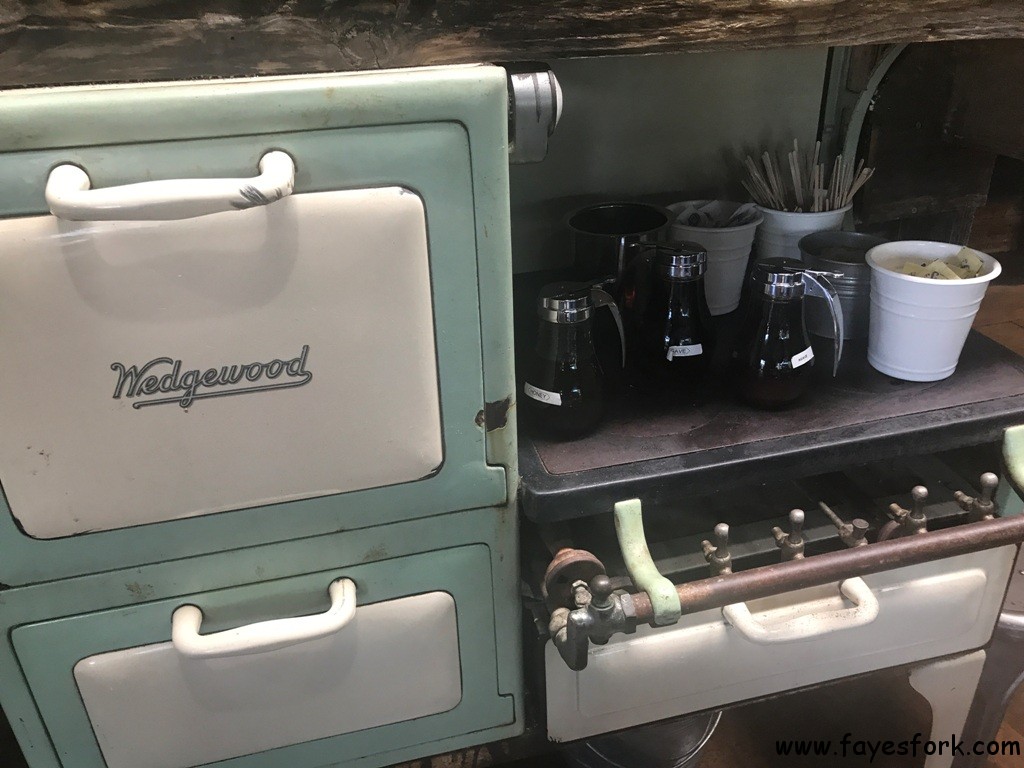 Here are the syrups and other sugars ( I saw agave syrup).
There is no a/c here at Cafe Topes. There are multiple ceiling fans but it felt stuffy inside. We were lucky to get a shaded table in front.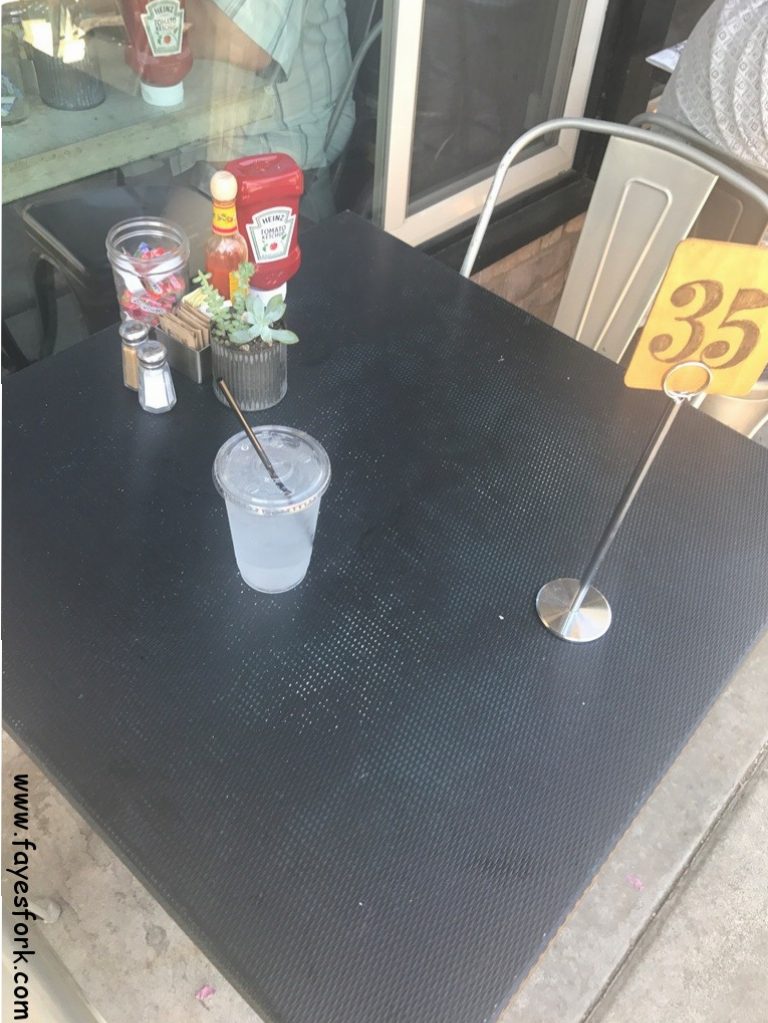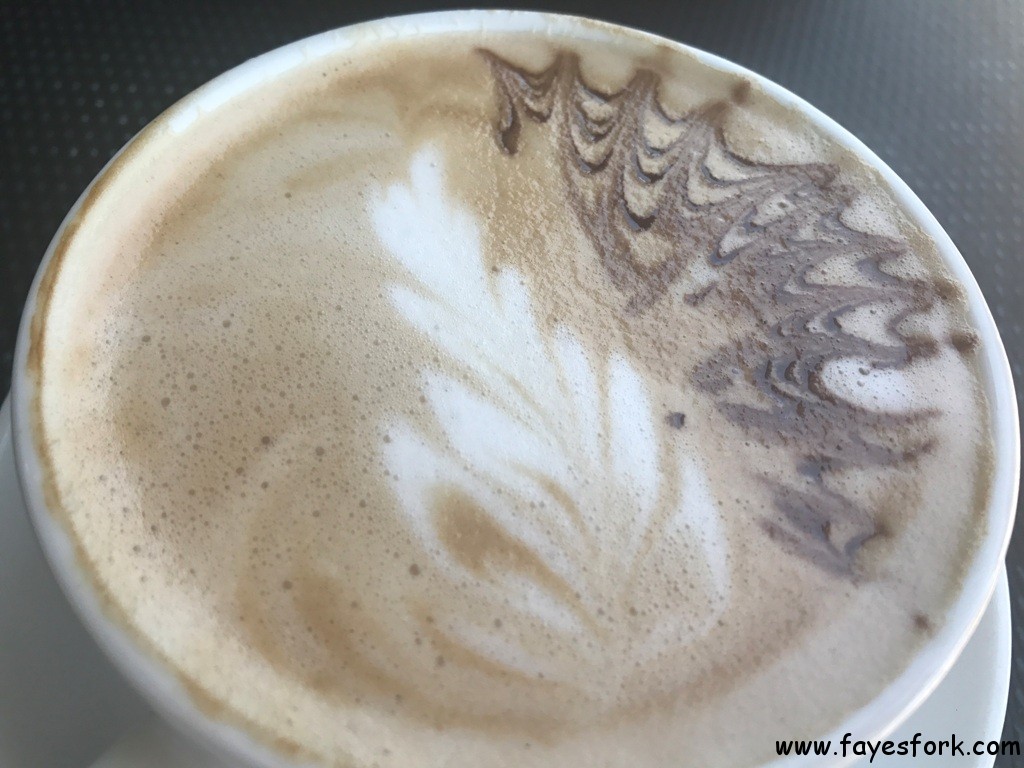 Cdj ordered this fancy coffee mocha of some sort. It's a nice size and the mocha wasn't too sweet.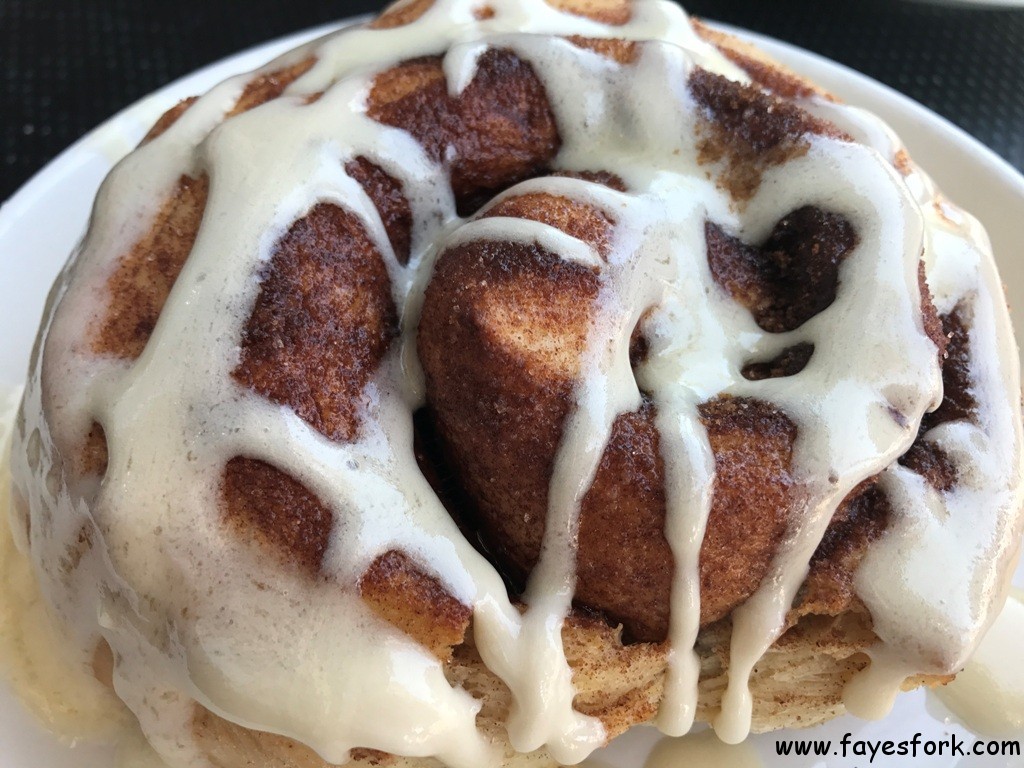 You can make this a dirty cinnamon roll by adding cream cheese frosting for an extra $1. The portion size is generous for $5!
The cinnamon roll was served warm. There wasn't as much frosting as Cdj had hoped or had seen on Yelp pics. Maybe you can make it extra filthy for $6 or something (#sarcasticpanda).The dough tasted more dense than fluffy to us. We liked how they used an ample amount of cinnamon and brown sugar as evidenced in the prized thick cinnamon center of this roll. Overall, it was a nice dessert breakfast item to start off with.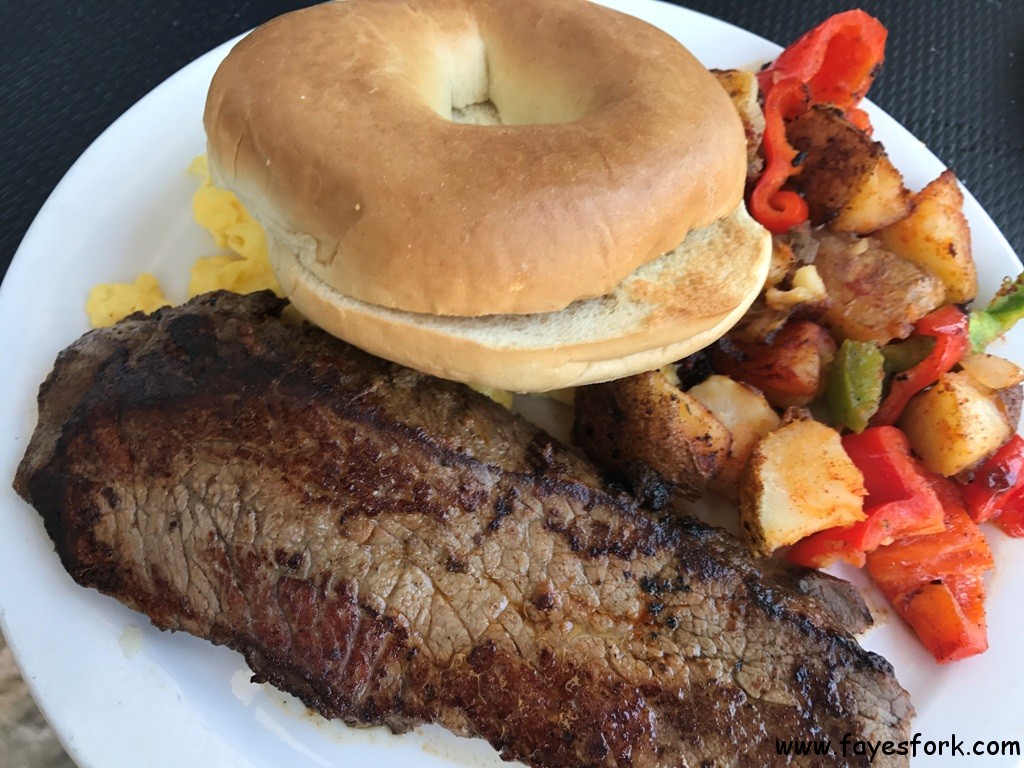 Cafe Topes buys their tri tip from the infamous Seaside Market. He opted for a bagel, scrambled eggs, and seasoned potatoes. The bagel was toasted but he was disappointed it didn't come with butter.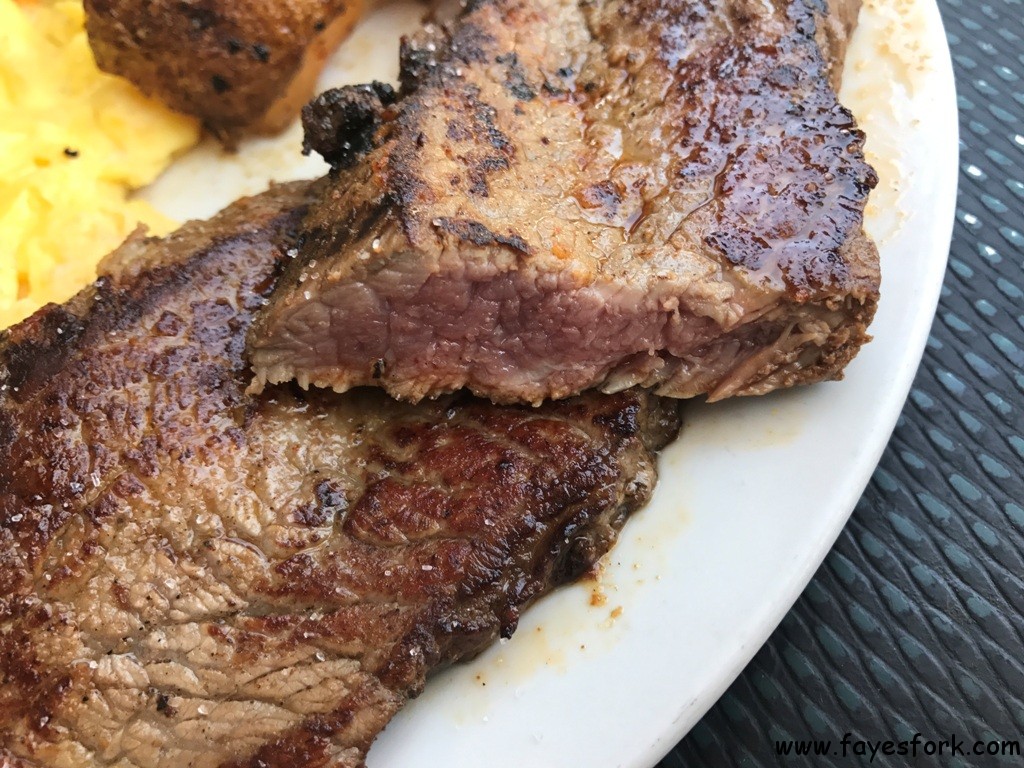 The tri tip was prepared a beautiful medium rare. It had a nice seasoned beefy flavor to it but was chewy.
He asked for a side of hollandaise. The hollandaise would have tasted better if it was served hotter. It was barely lukewarm.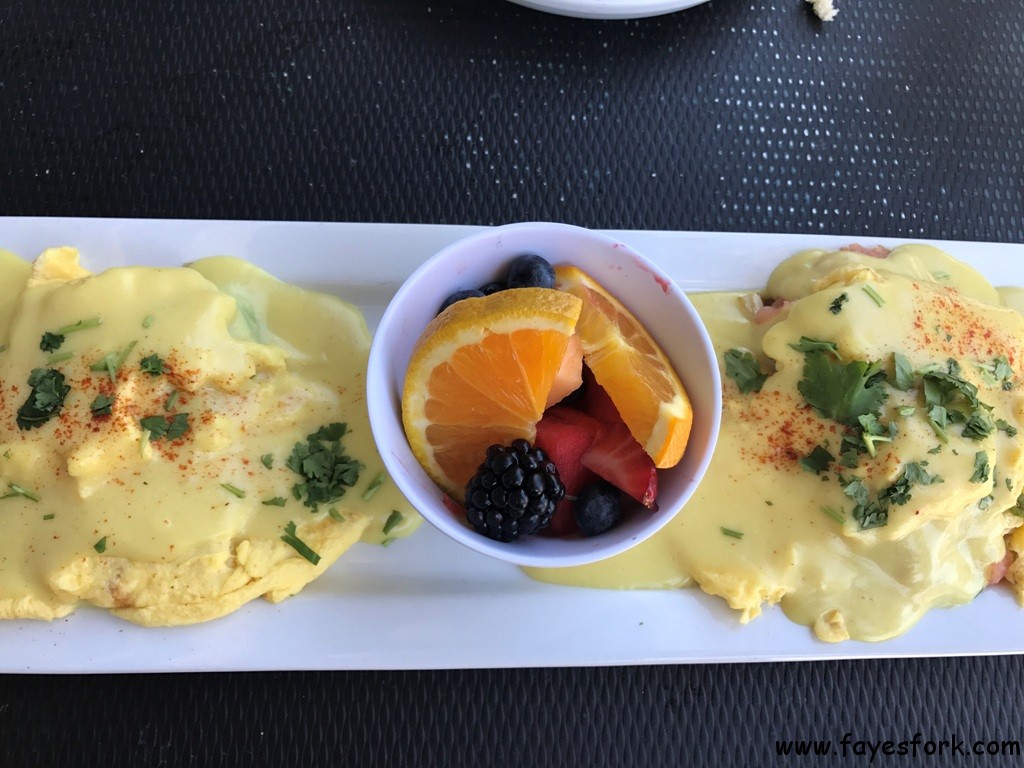 The double header special lets you choose from ANY of their benedicts. I loved this option as it gave me a chance to try the two benedicts I had been eyeing the most. I asked for my eggs to be lightly scrambled versus poached on both benedicts. I also requested extra hollandaise (no extra charge).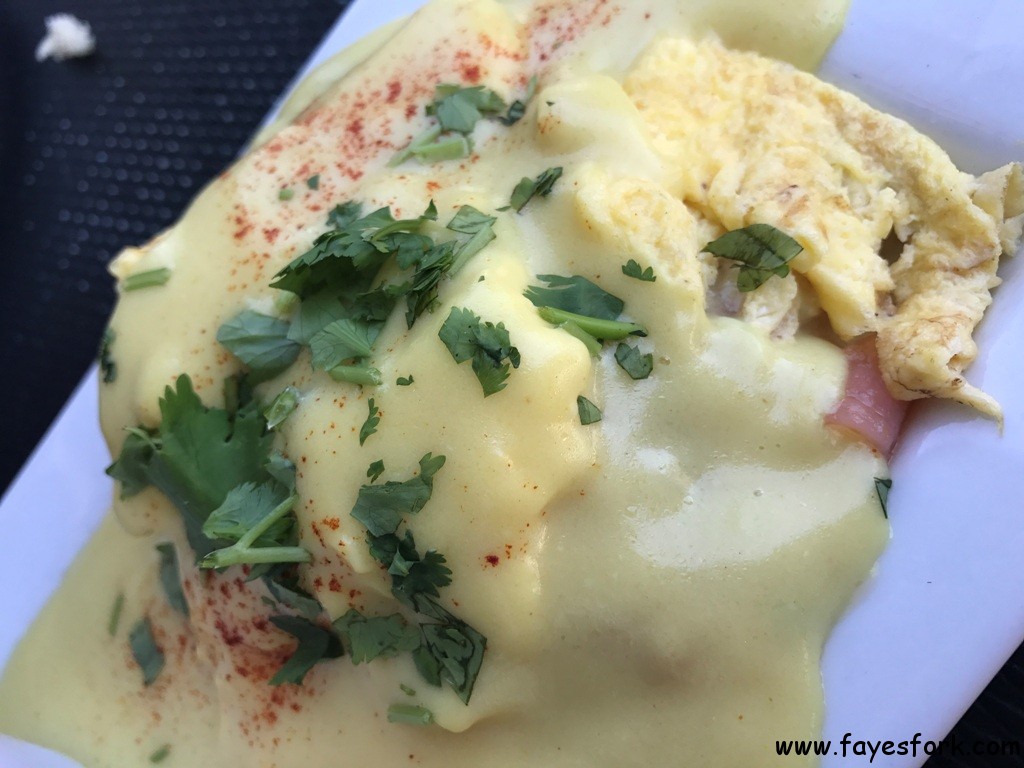 Oh my this was a generous ladle scoop of hollandaise sauce.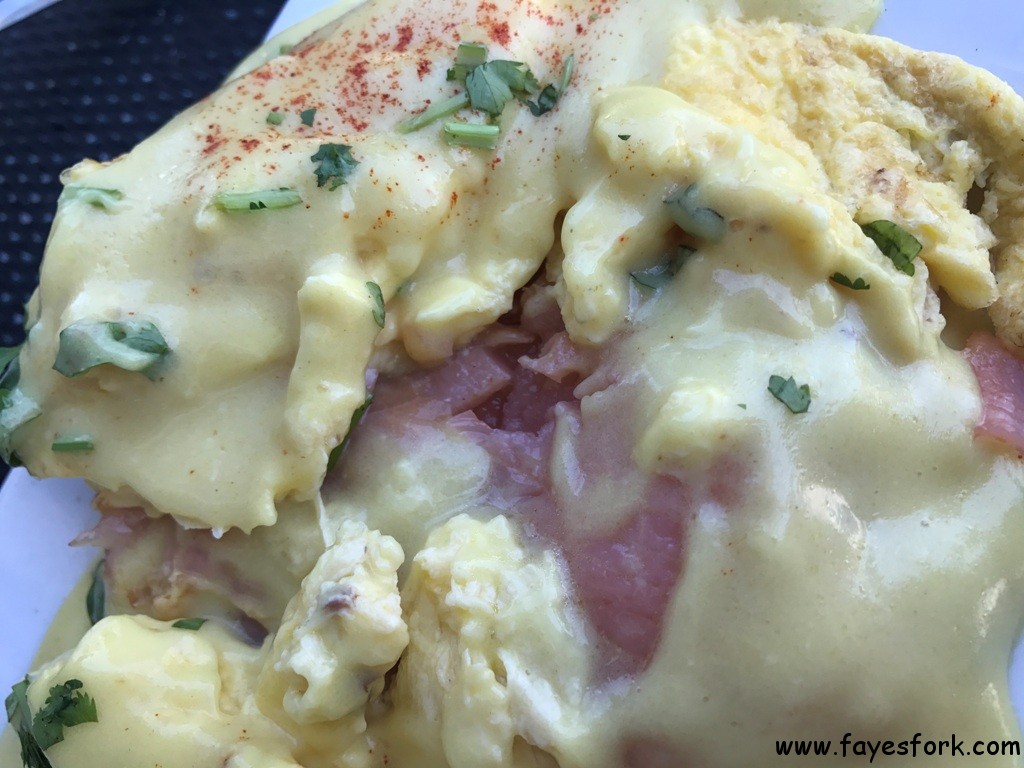 There was ample salty smoked salmon underneath the eggs and hollandaise. Unfortunately, the hollandaise tasted barely warm and the eggs were dry. I enjoyed the brie cheese on the very bottom. I was surprised that the brie was somewhat melted.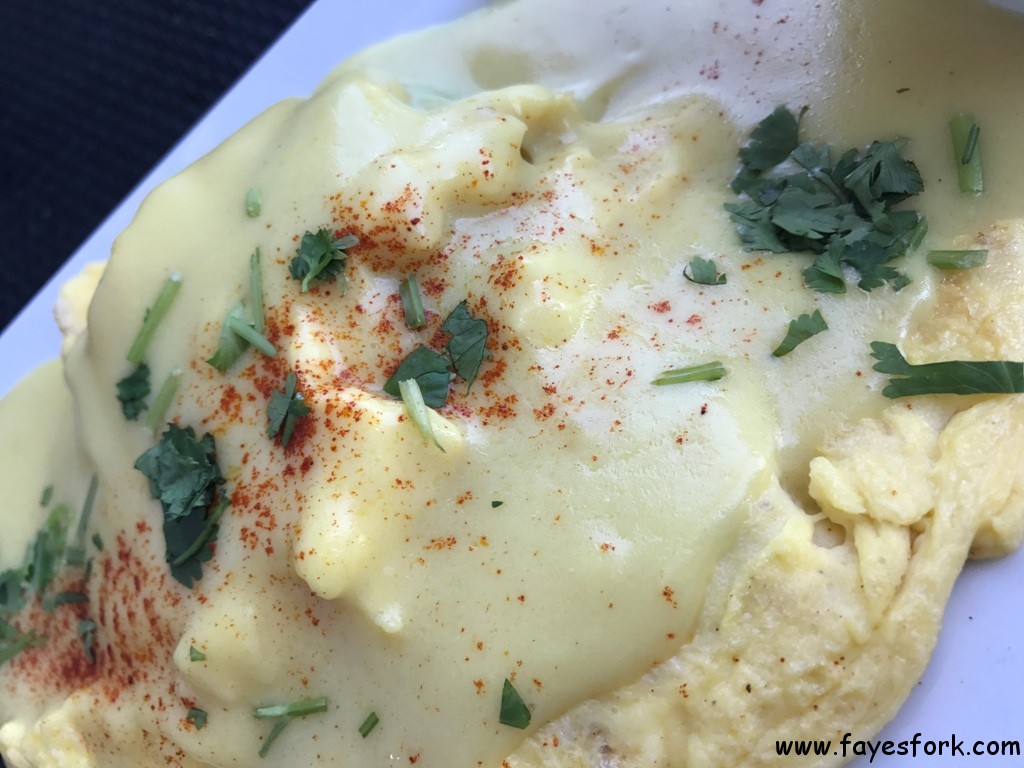 I was worried there would be no real crab in this benedict.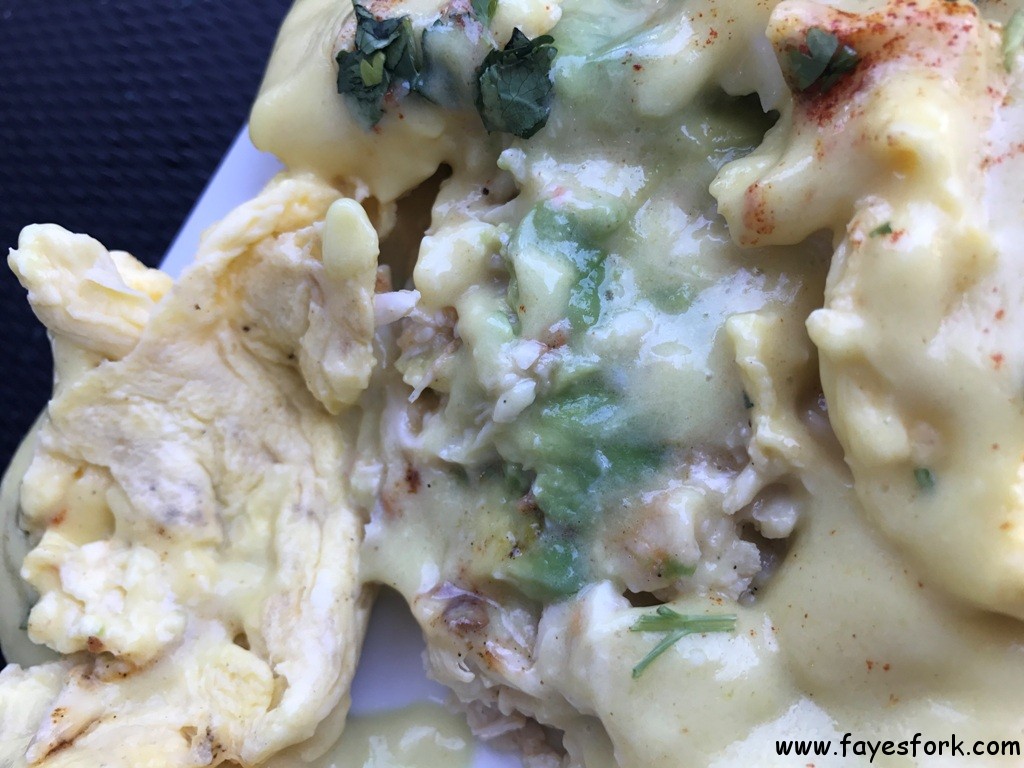 Luckily my worries faded when I split open the benedict. Unfortunately, the crab tasted fishy to me. Not sure where they source the crab (ie from a can, etc). It just wasn't pleasant to eat. The hollandaise sauce also just tasted warm in this benedict.
I asked for the carbs to be on the side. The Joelly is usually served over a bagel. The crab is served over an english muffin.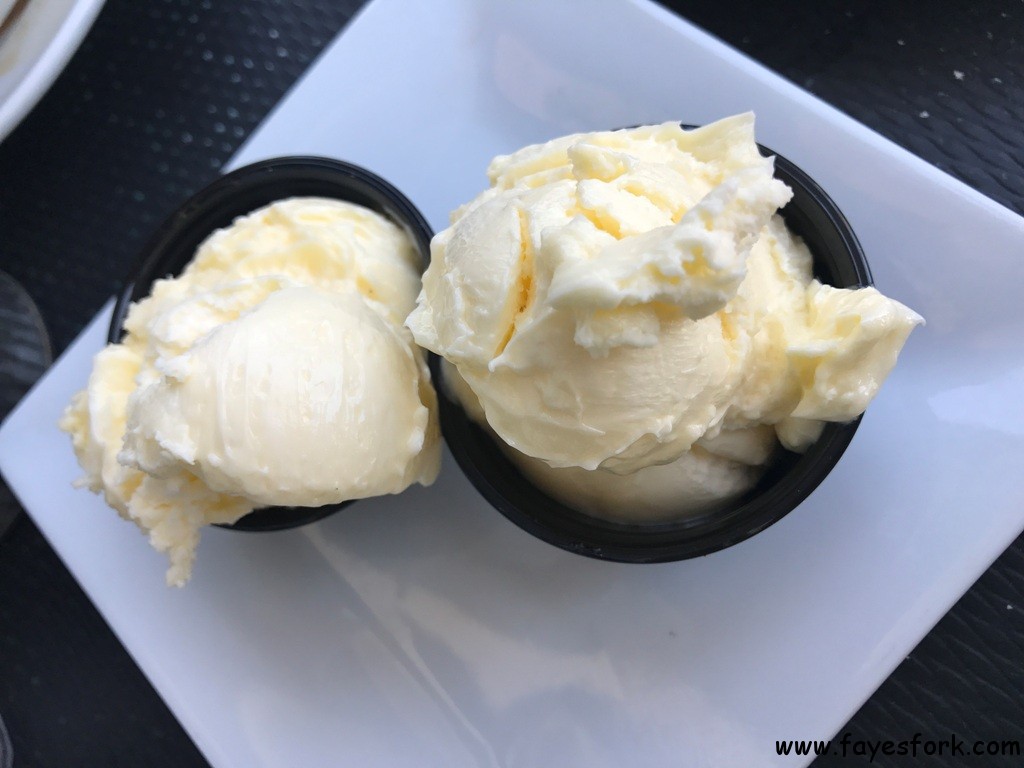 Service was nice. They brought out butter to our table when we requested it.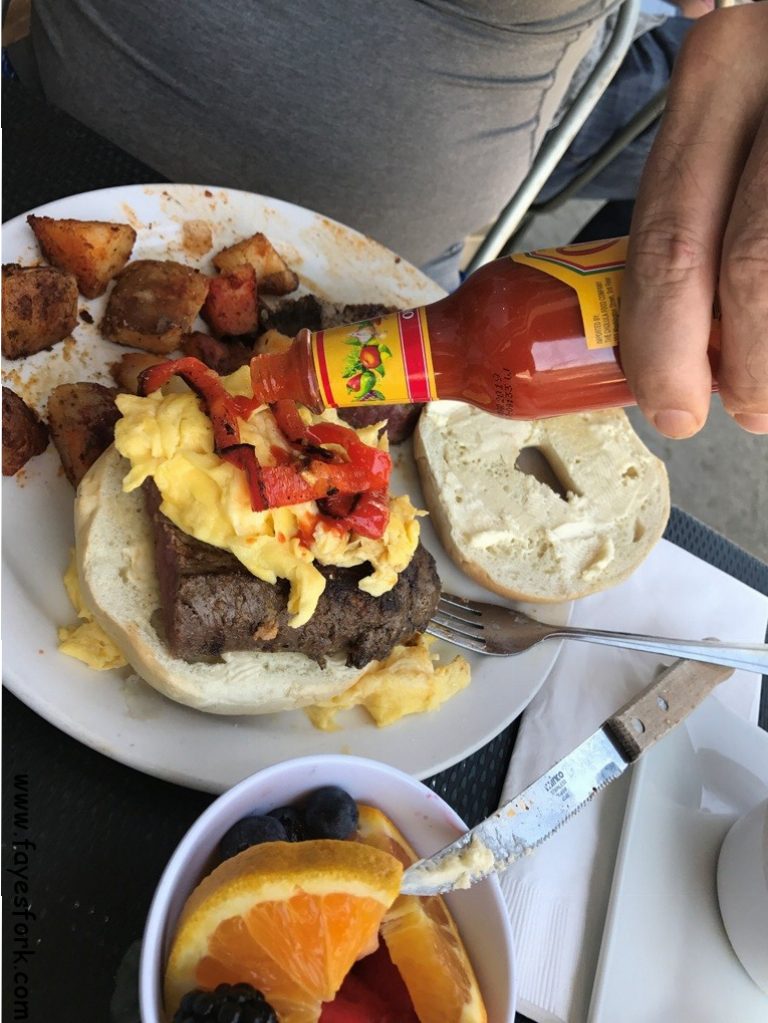 Of course Cdj had to bust out his skills to make a breakfast sandwich for you all to see.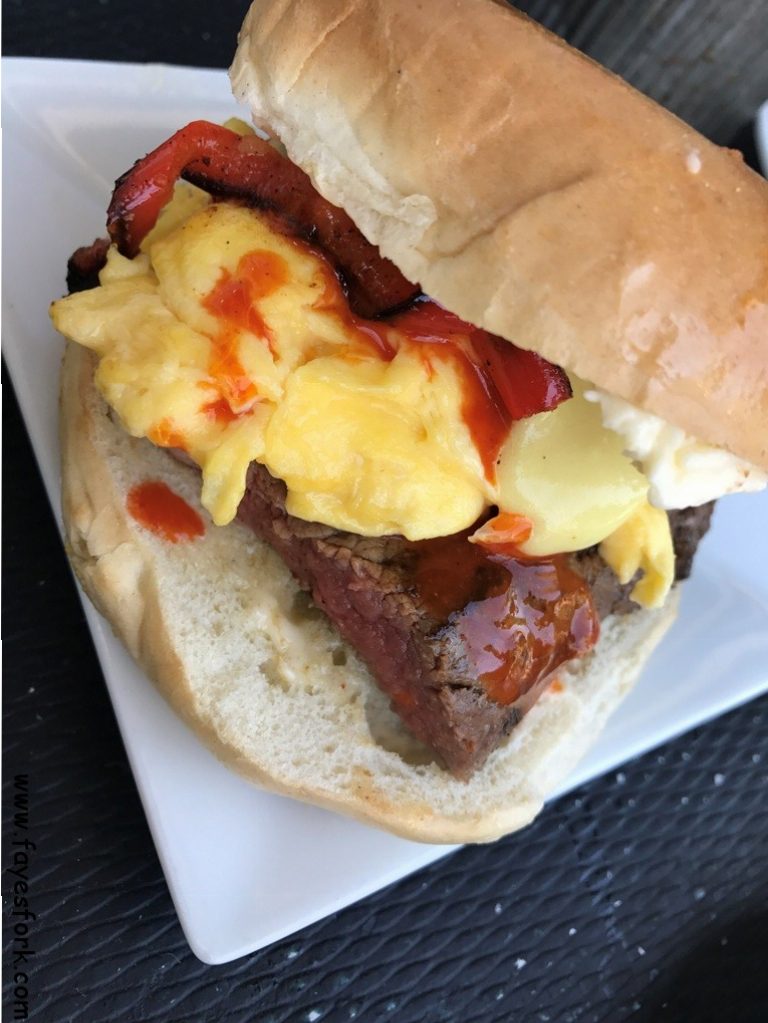 He placed a big hunk of tri tip on top of the bagel. Then he topped it with scrambled eggs, some roasted potatoes, red peppers, and hot sauce. It looked tasty but it was hard not to yank out the entire tri tip with each bite as it was pretty chewy. But who cares about all that as my attention automatically went nuts when I saw…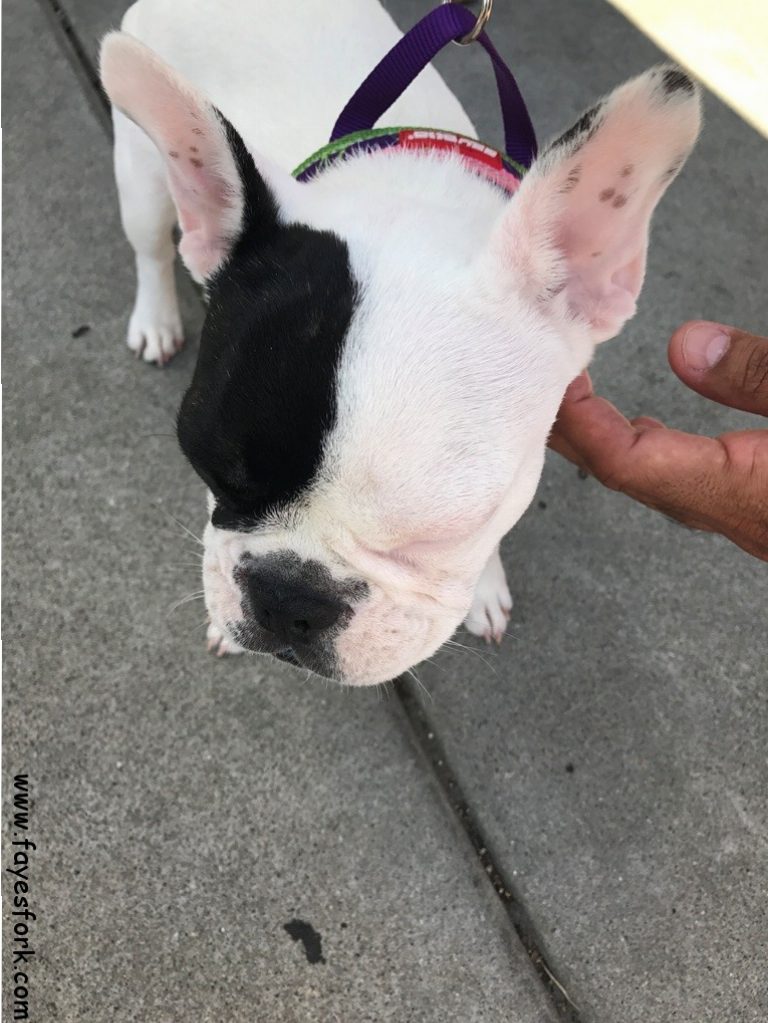 Puppy. A 6 month old Frenchie puppy. This is tiny Stella ! Cdj always buries his head in his breakfast when he sees me screeching for time with strangers' puppies.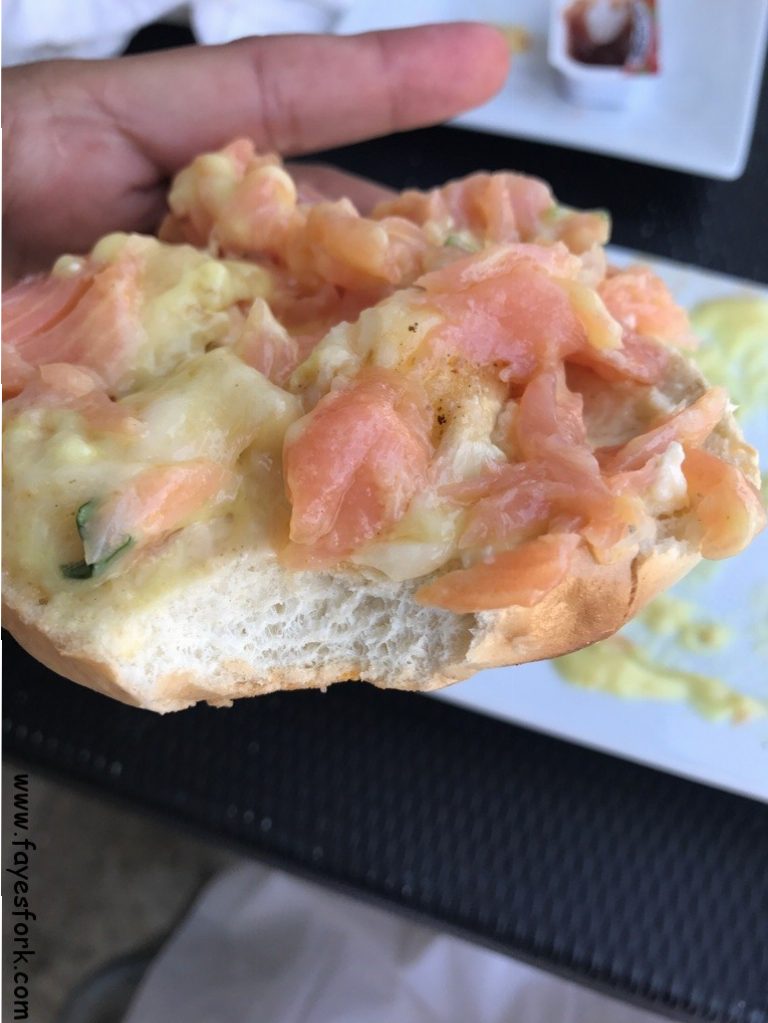 Another hashtag is coming. We were both full at this point but I wanted to showcase a bagel bite with the lox. So I made one and instructed, I mean asked, Cdj to eat it. #foodbully
One major issue we had with Cafe Topes, that had nothing to do with food or service, were the flies. There was a ridiculous, I mean truly ridiculous, amount of flies everywhere. I am not sure if it was the weather, the location, the section we were at? A yelp reviewer thought it was from the succulents. Regardless, it was difficult to enjoy breakfast when you constantly had to use your spare hand to shoo away flies.
Cafe Topes was such a fun find. The two benedicts I tried weren't really my thing but I did enjoy the tri tip. I'd return to try another tri tip dish and also the banana-tella stack of pancakes. We were surprised that service was memorable. You don't always hear that for a 'pay first/food gets dropped' off kind of restaurant. I hope they find a way to eradicate the flies.
CAFE TOPES
3091 Roosevelt
Carlsbad, CA 92008
(760) 434-8673