V and I were going to be in National City so I researched restaurants for us to try for lunch. We always enjoy salt and pepper chicken wings so Soo suggested either Golden Chopsticks Restaurant or Royal Mandarin. Both had lunch specials but we opted for Golden Chopsticks Restaurant as it was a mile closer to our point of location.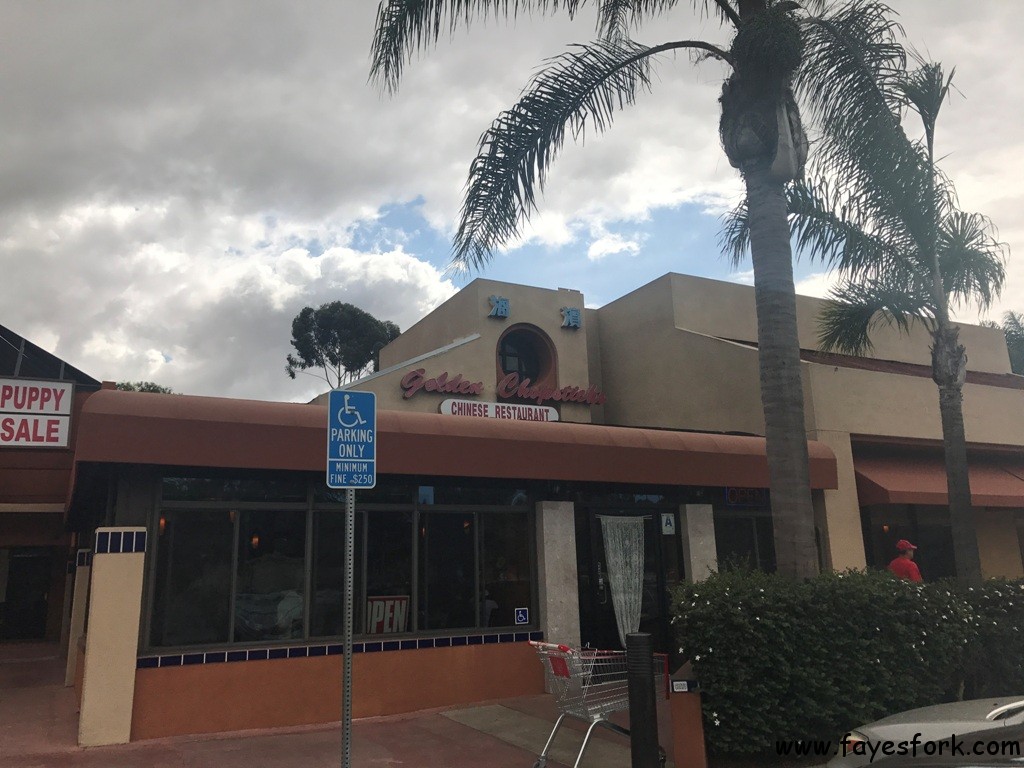 Golden Chopsticks Restaurant is located in a strip mall. There was plenty of parking that midweek afternoon.
The restaurant was spacious, decorated well with Asian motifs, and nicely lit. They had open windows with screens but not sure if I felt any air conditioning.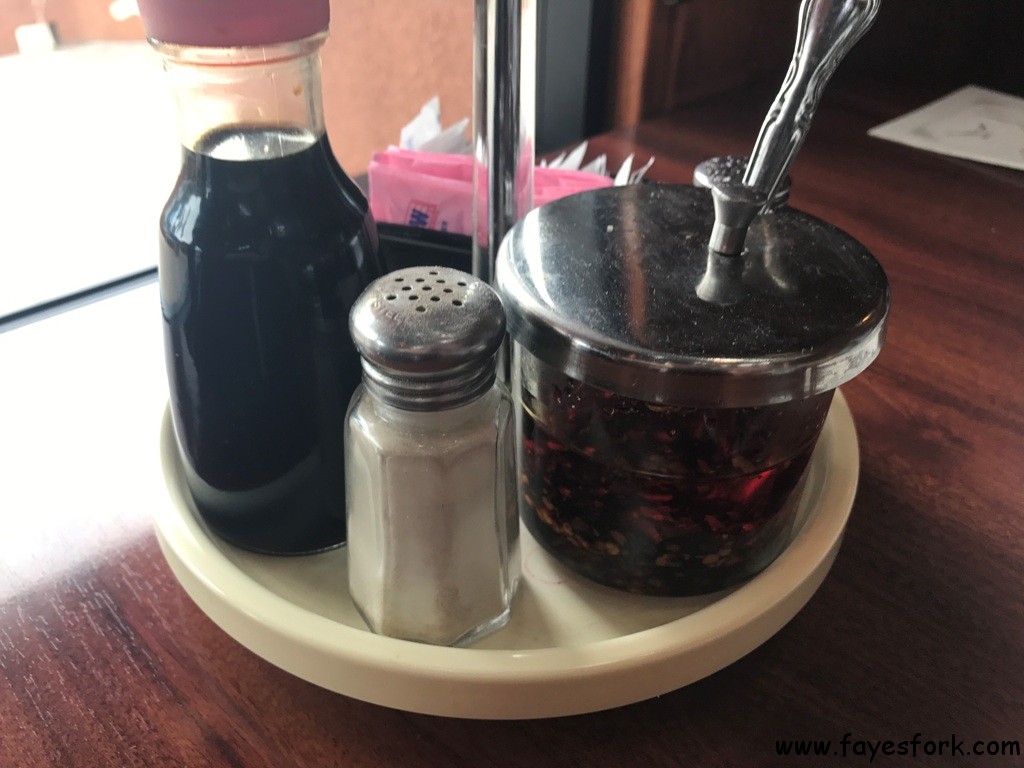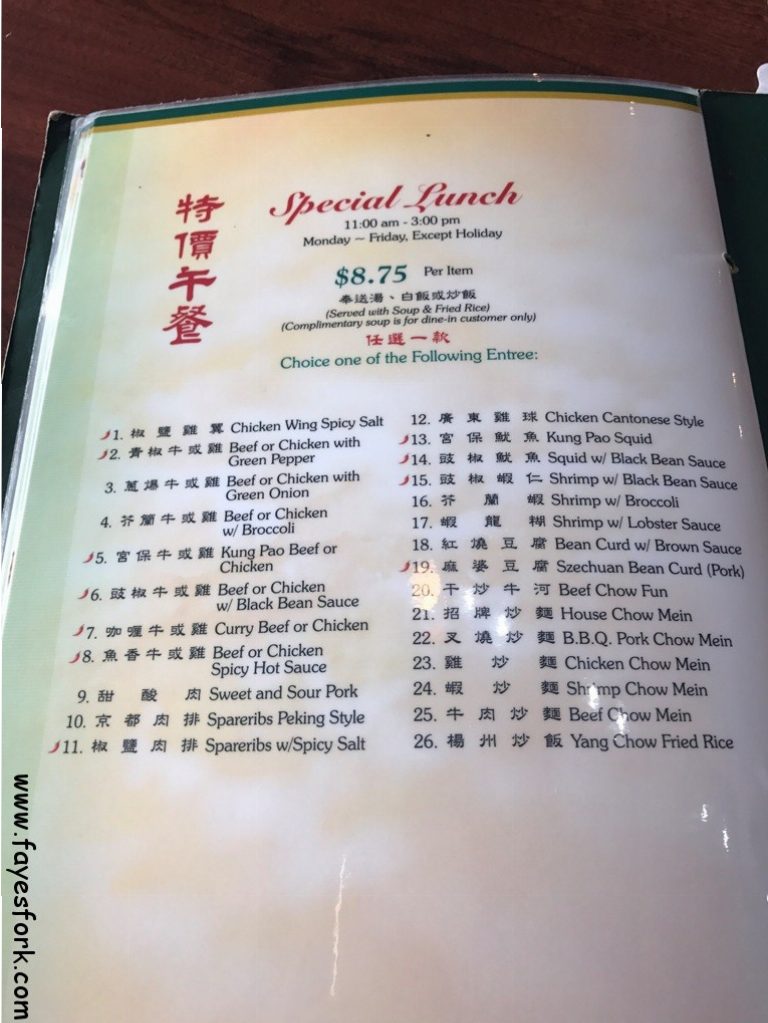 We decided to share two lunch specials and order one item off their regular menu. I wanted to try their Roast Duck so badly but didn't want to spend the money. Our amazing server, David(?), said they roast all their own ducks in house. So perhaps next visit.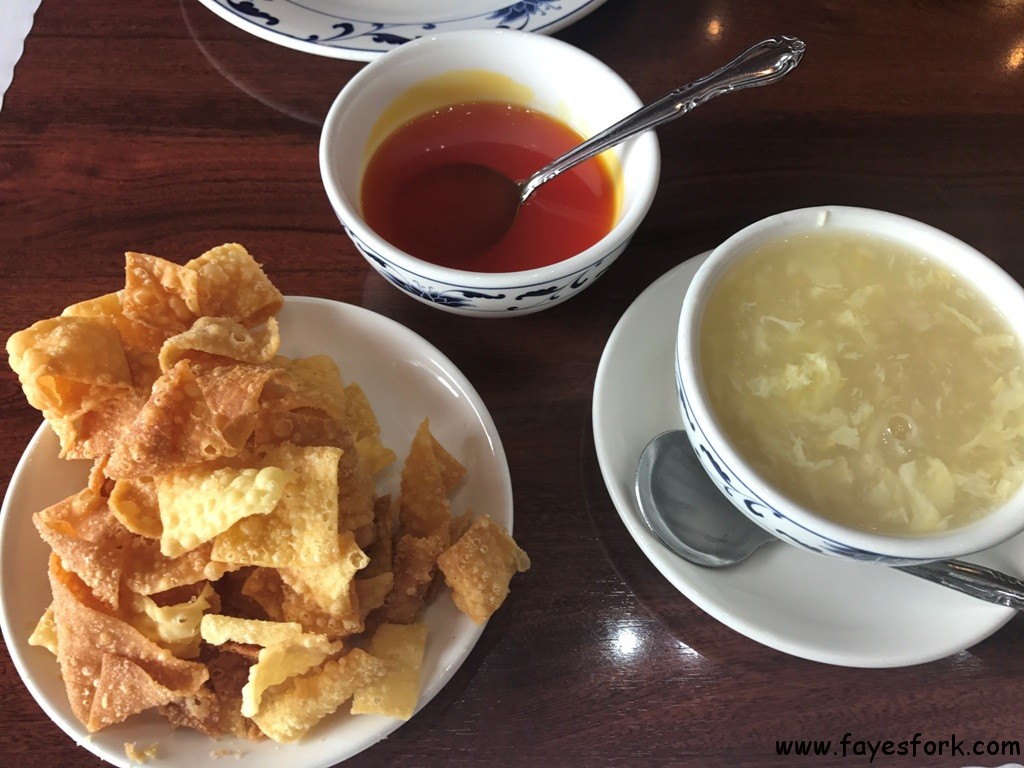 Each lunch special comes with complimentary egg drop soup and fried wonton chips. V loved the fried wonton chips and the sweet n sour sauce. We appreciated how the sweet n sour sauce was served warm.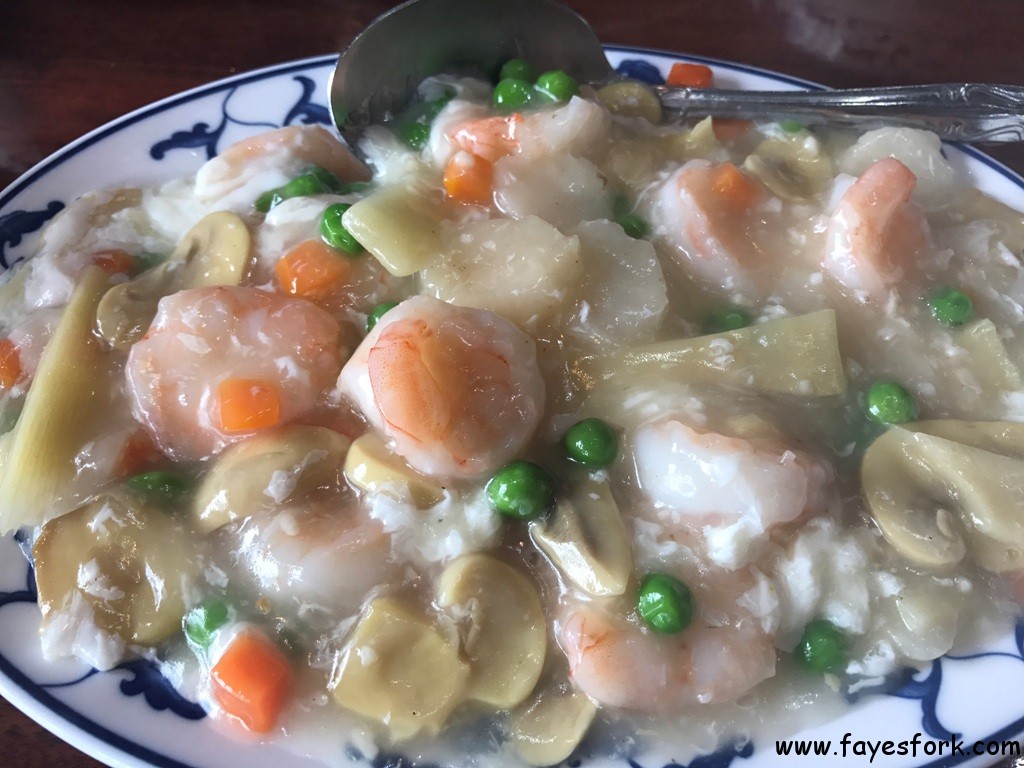 This was a nice generous portion for $8.75. There were probably 11 decent size shrimp in this dish. The lobster sauce was nice and corn starch gooey. They used canned mushrooms. I liked the water chestnuts and bamboo shoots.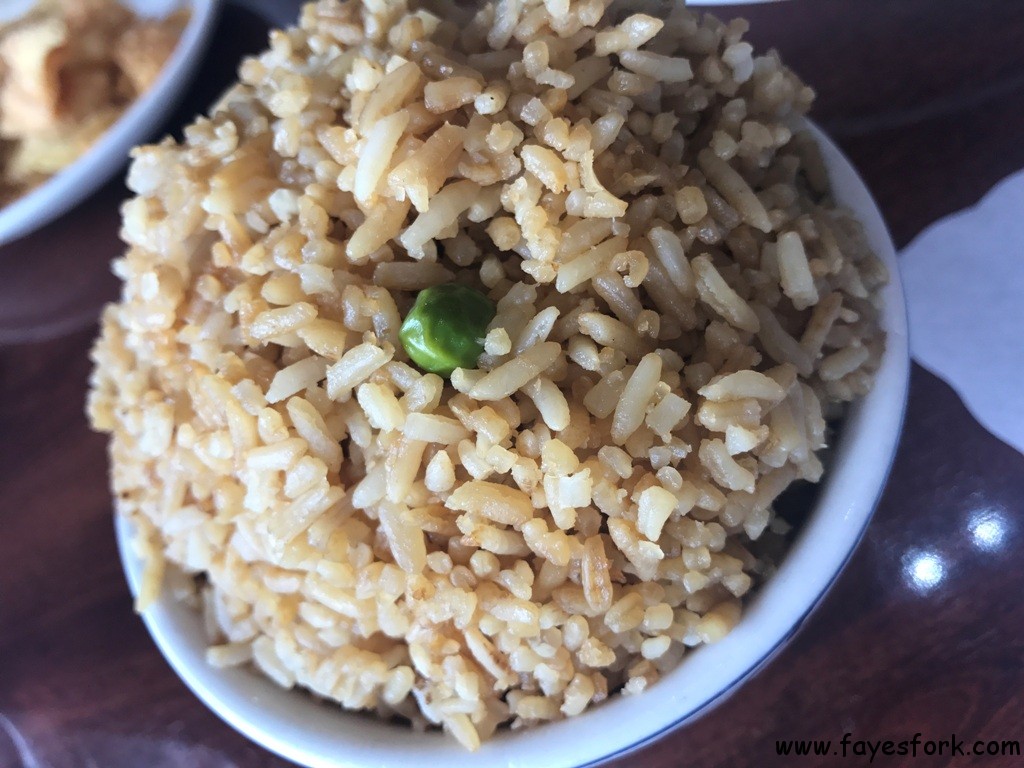 You get a choice between fried or steamed rice. The fried rice was bland with just soy sauce and peas.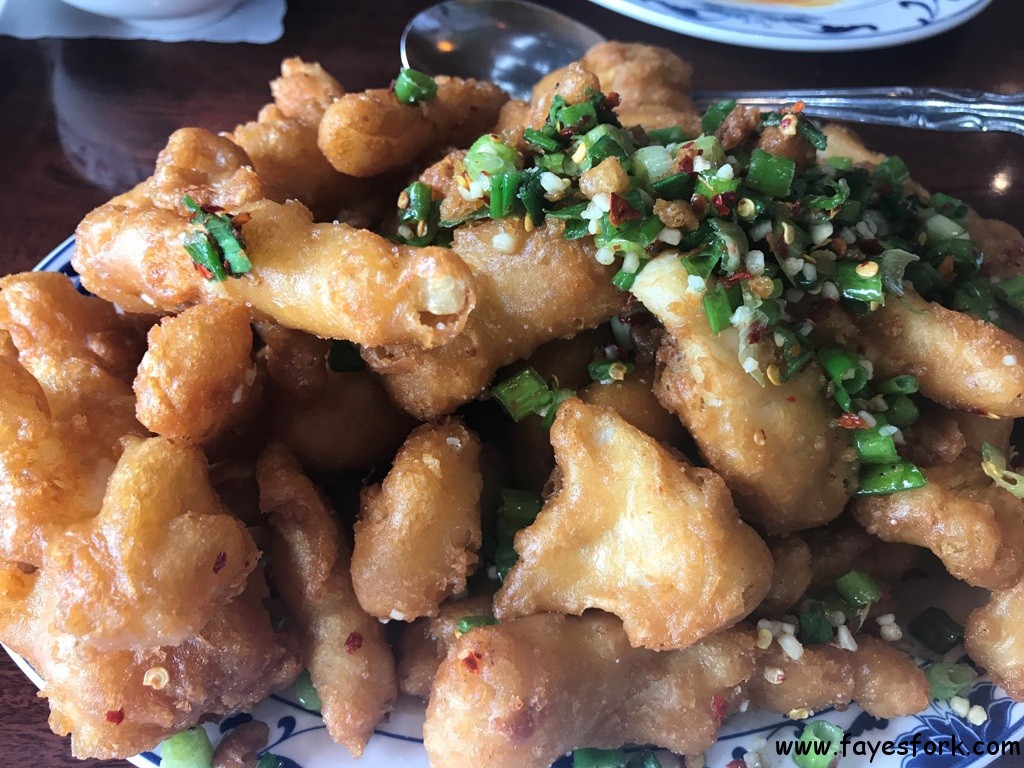 V will more than likely order fried squid if it's ever on the menu. I was worried the $11.95 would be expensive but the portion size is huge.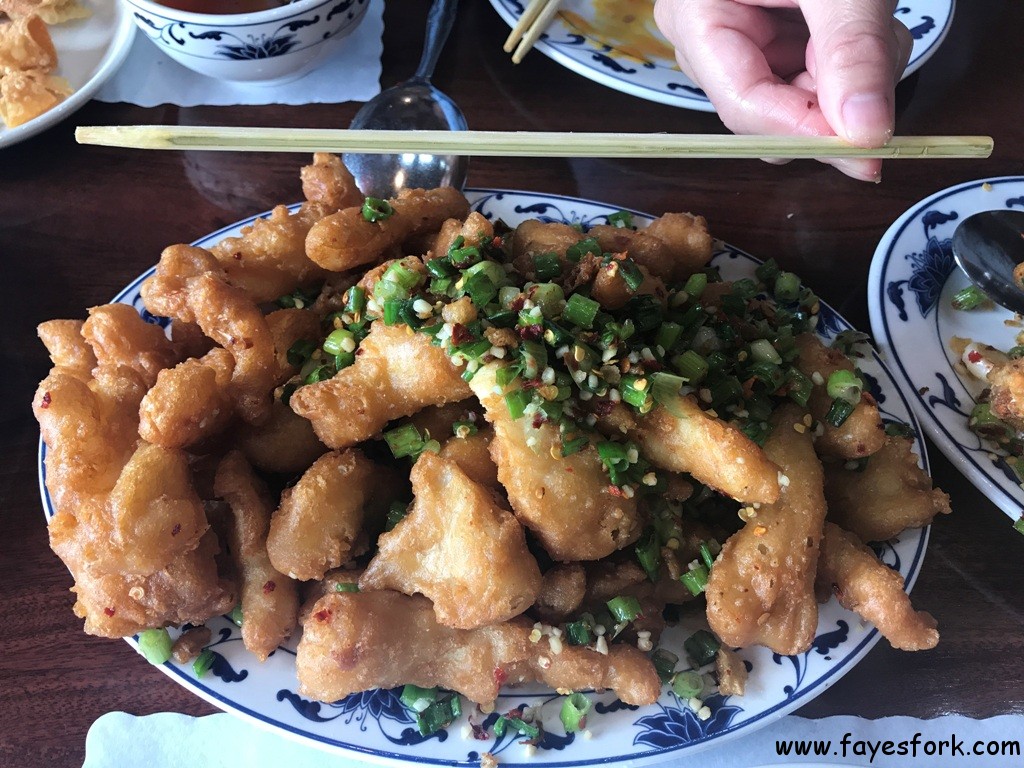 It's about the length of a chopstick. The batter was so light and crispy similar to tempura. I thought it was one of the better batters I've tried. It wasn't too thick.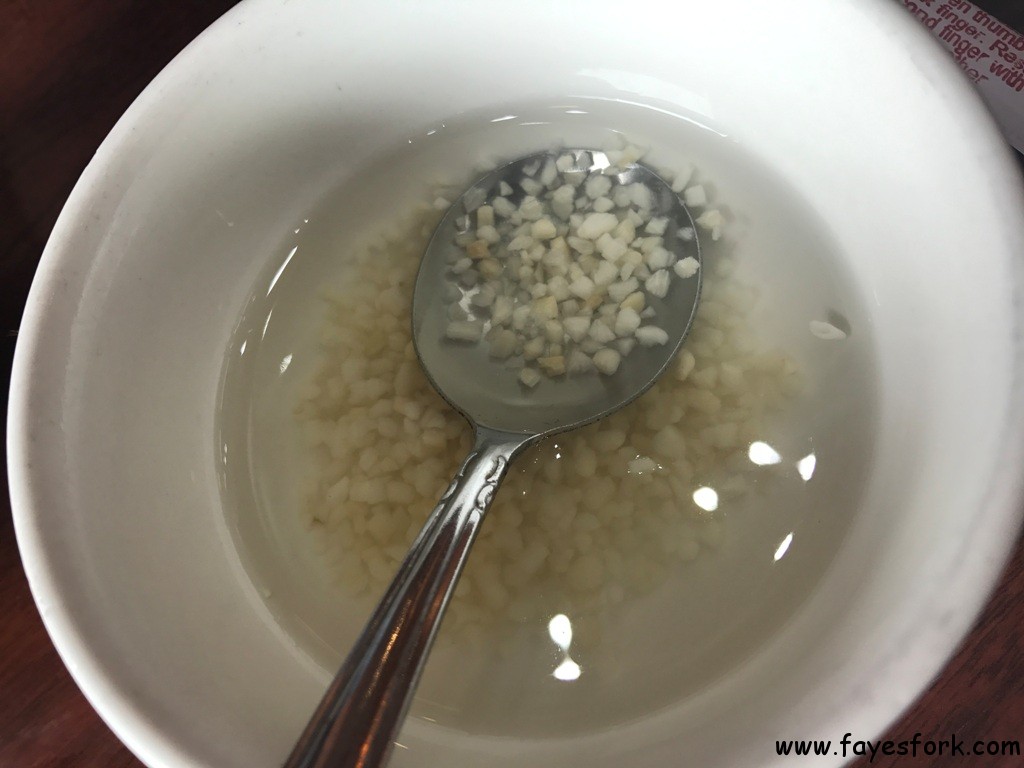 This is the side of garlic white vinegar sauce for the fried squid. I LOVED this sauce. It was wonderfully tart and pungent.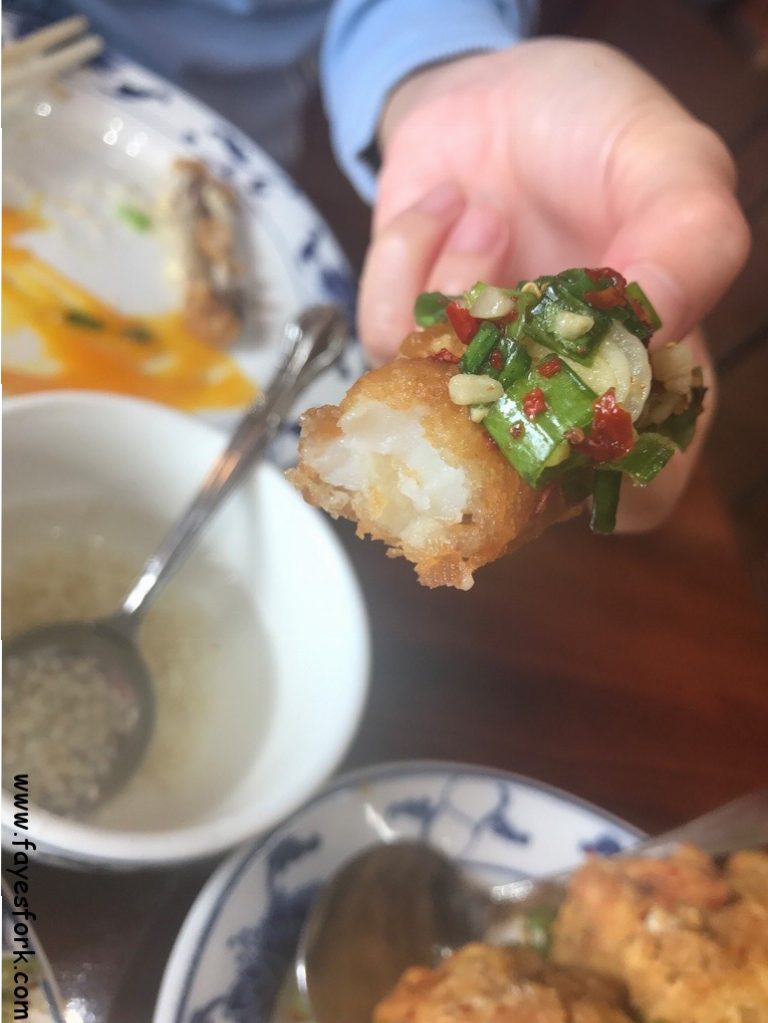 The squid tasted fresh and not chewy. There was ample garlic and scallions tossed with the squid.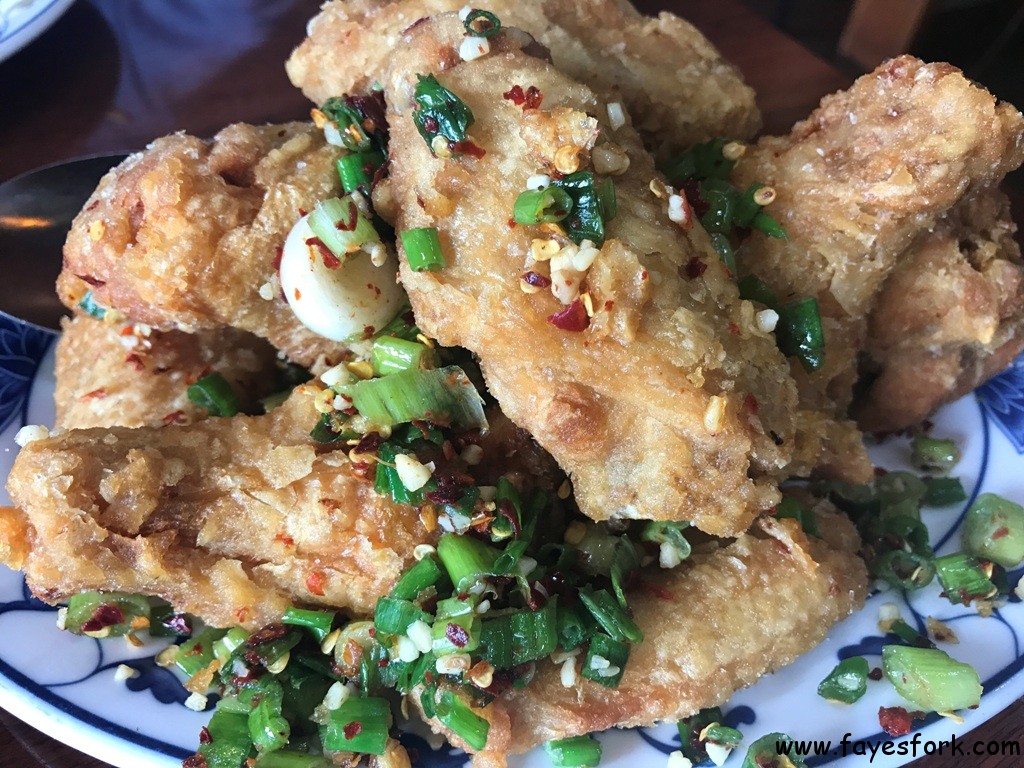 We were looking forward to these chicken wings. Our server said the lunch portion is a great deal with about 10 wings. The wings are of decent size.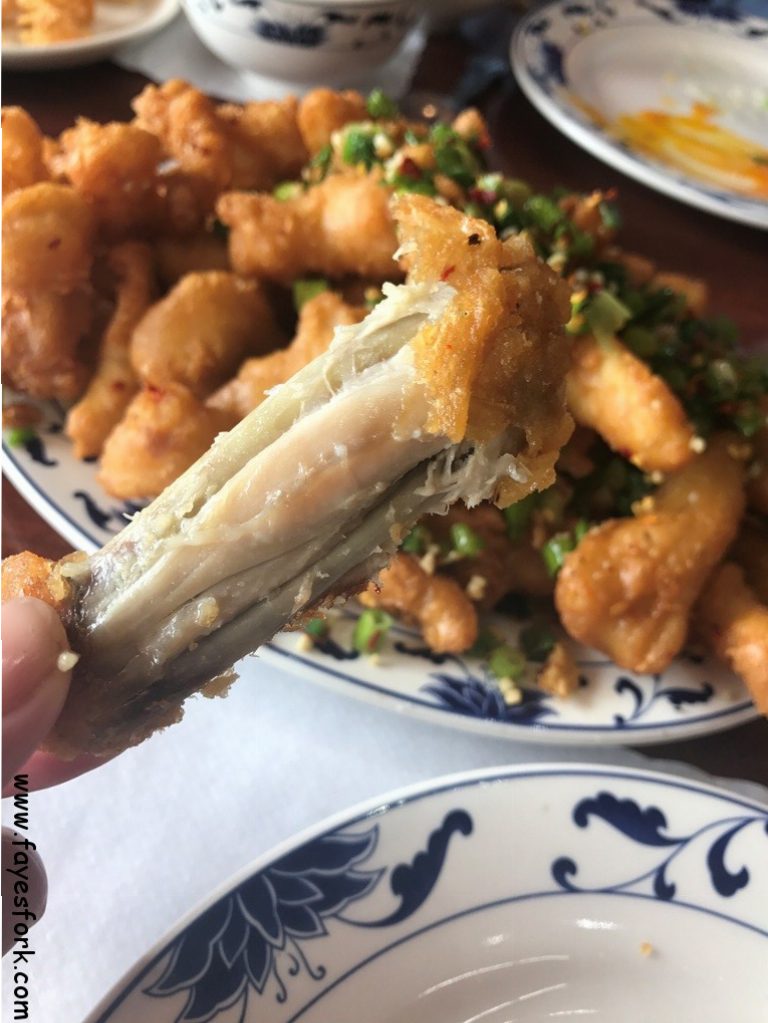 We didn't like the thick batter. It wasn't seasoned well and V said she wanted more salt (while I secretly thought they needed more MsG). The meat itself was a bit dry. I would have preferred the fried squid batter on these wings. We still prefer the wings from Phuong Trang or QT Pot.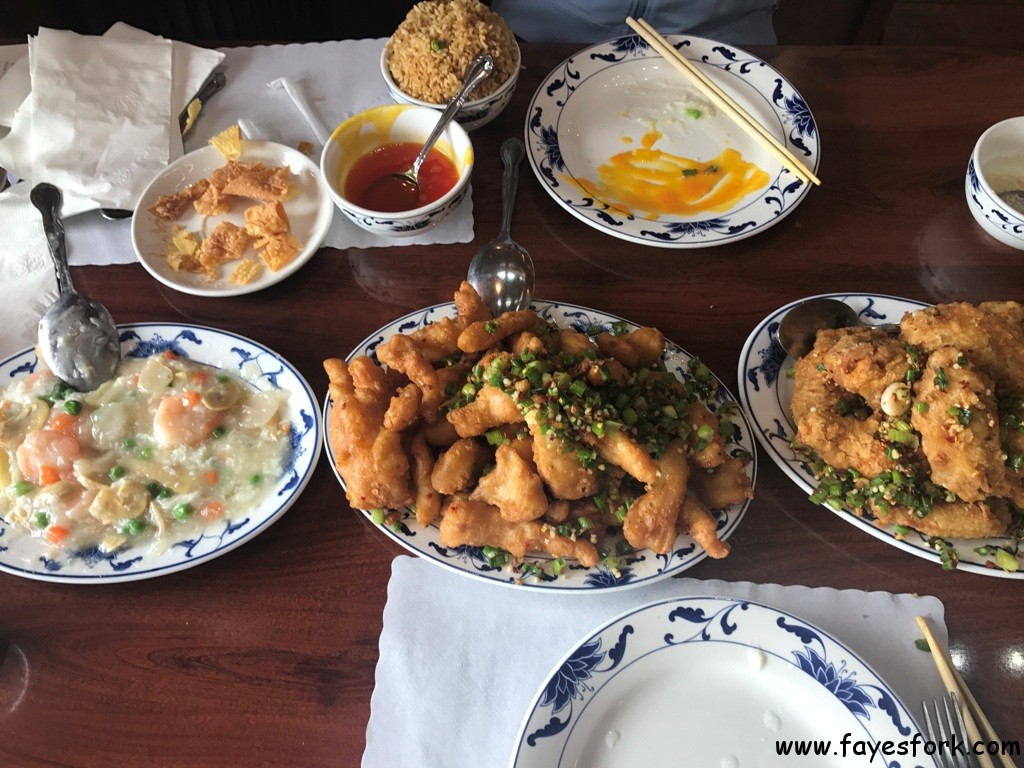 It's nice having a co worker buddy who likes to eat at much as you do. The total was about $32 before tax and tip. So not bad but we barely made a dent in the meal. Service was amazing. It was shocking to us actually. All the staff was friendly and incredibly helpful. They even packaged all our items to go for us (which was all three items). I'd return again to try more items, especially the roast/peking duck, if I was in the area again.
GOLDEN CHOPSTICKS RESTAURANT
1430 E Plz Blvd
National City, CA 91950
(619) 336-1888