I stayed two nights with Peanut in her San Francisco abode. These were nights staying up late to talk, catch up, gossip, introduce new TV shows to one another. It was some much needed girl-time for the both of us. She introduced me to Vive La Tarte on my last morning with her. Vive La Tarte is a highly popular bakery and cafe.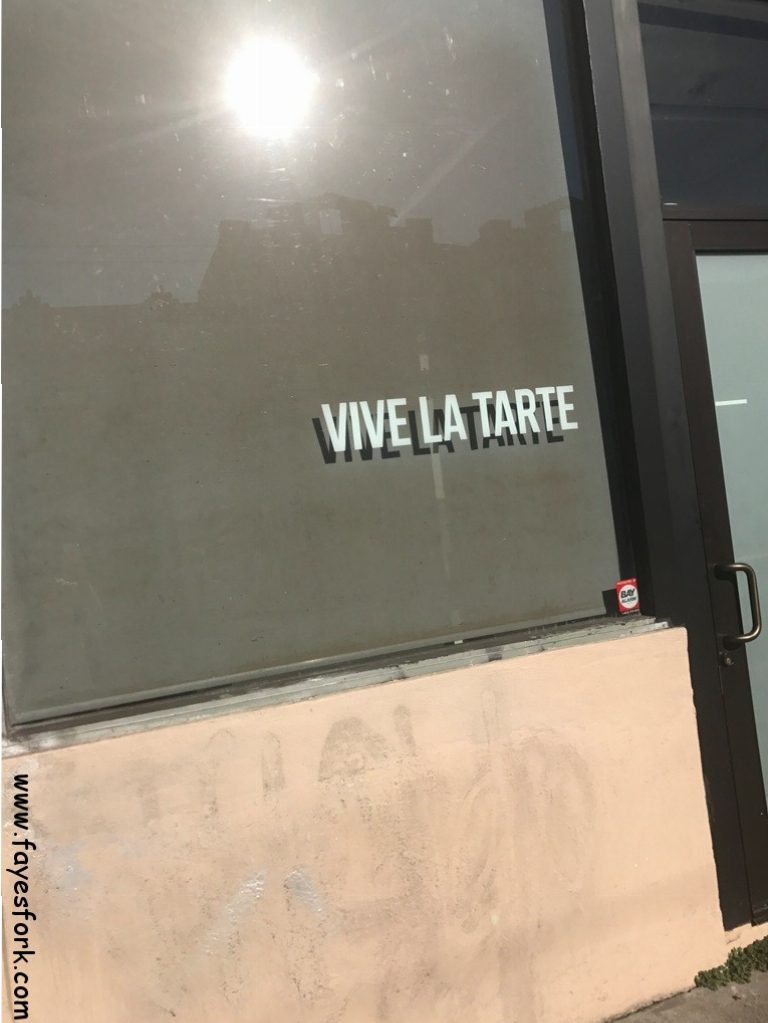 You can see her pup Leroy waiting for us at the entrance.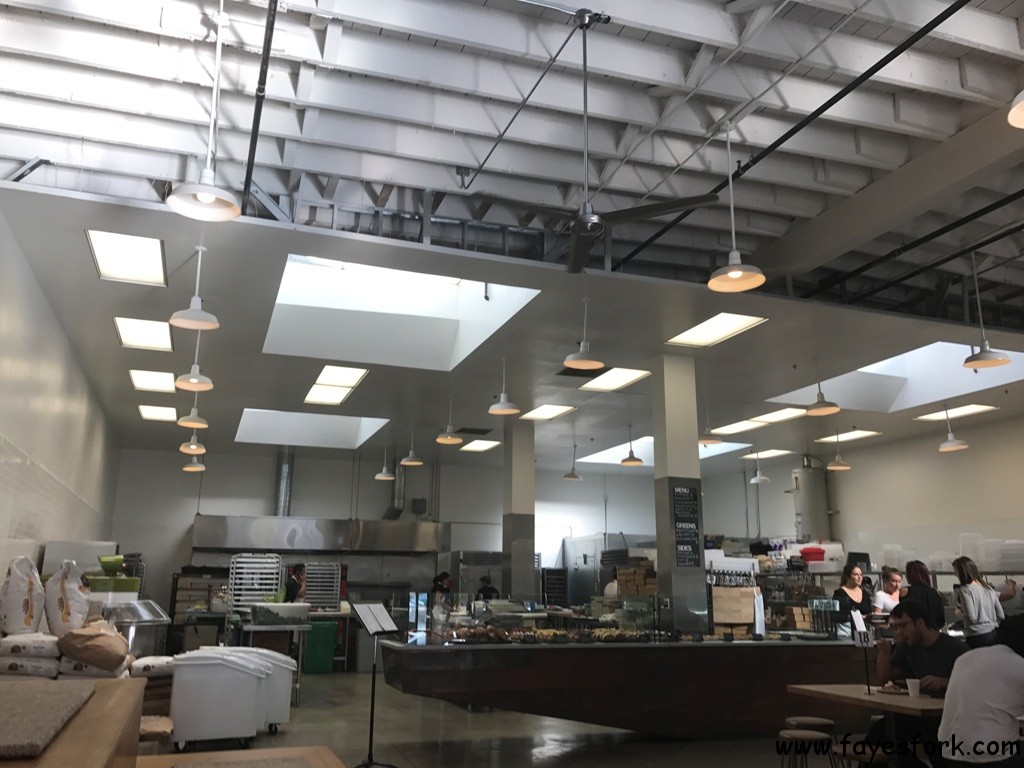 There's an industrial open feel to Vive La Tarte. The bakers are in the back working their magic.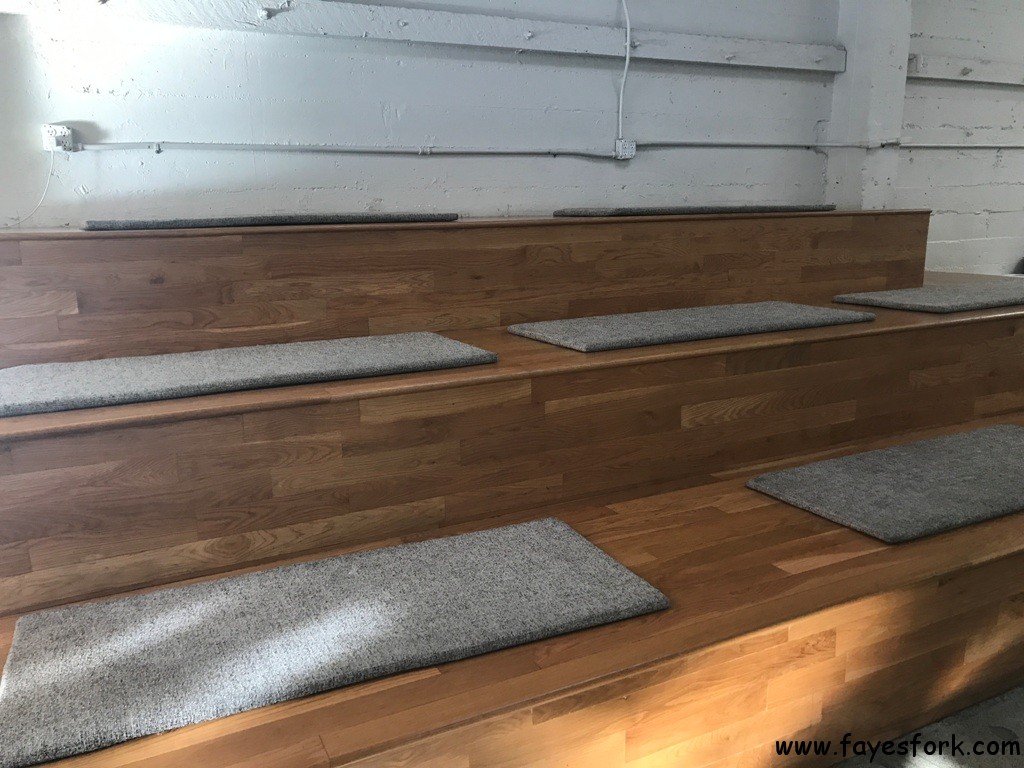 I thought the stair seating was funny. Didn't look to comfortable but hey, it looked cool.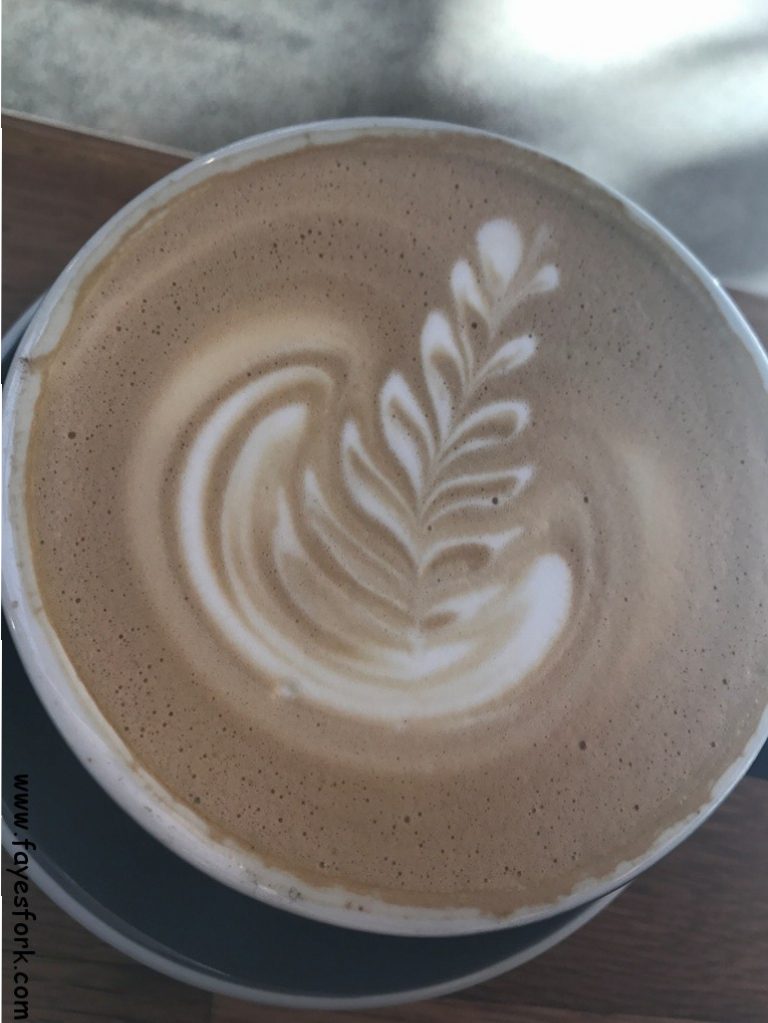 The latte was rich and smooth.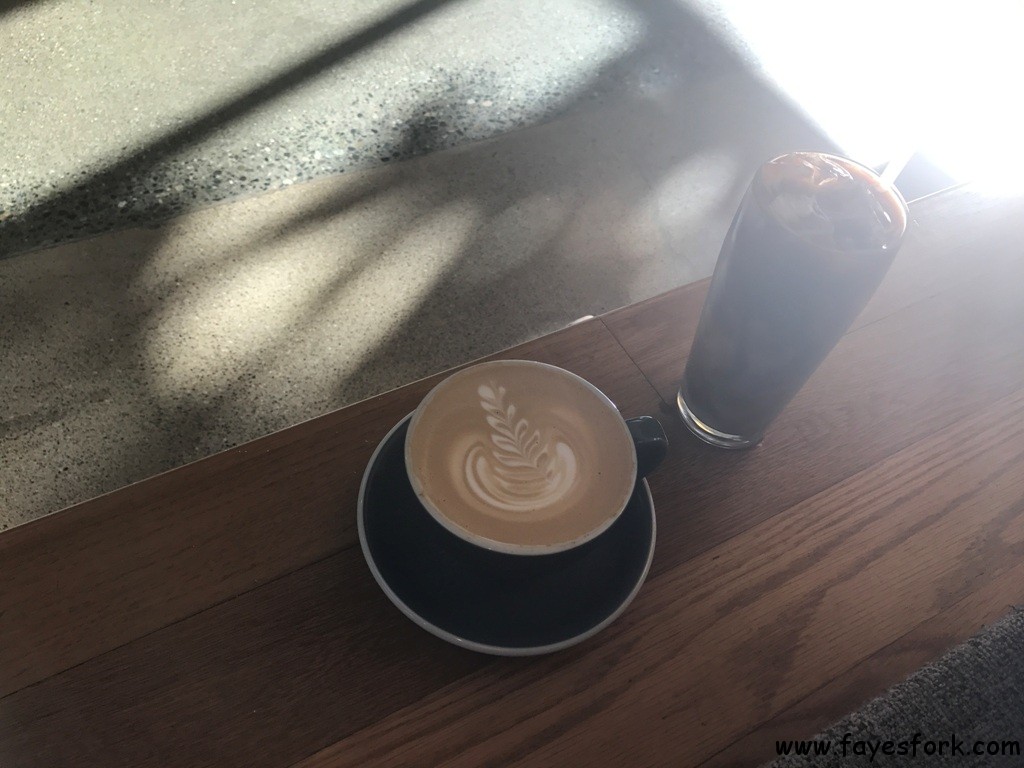 We sat on the bench/stair seating. I think Peanut had an iced latte.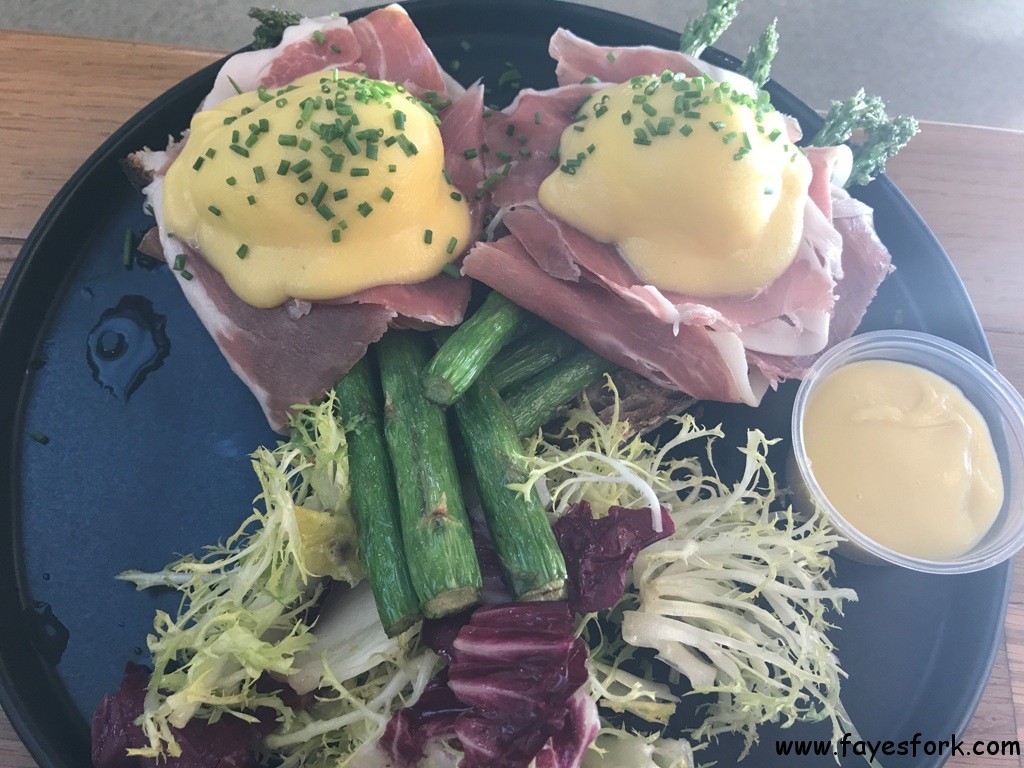 I'm not sure how much this cost but the portion size was so generous. They had just treated me to another brunch the day before but that brunch didn't seem to compare to what I was seeing in front of me at Vive La Tarte.  Do you see the SIX jumbo sized asparagus on the plate as well.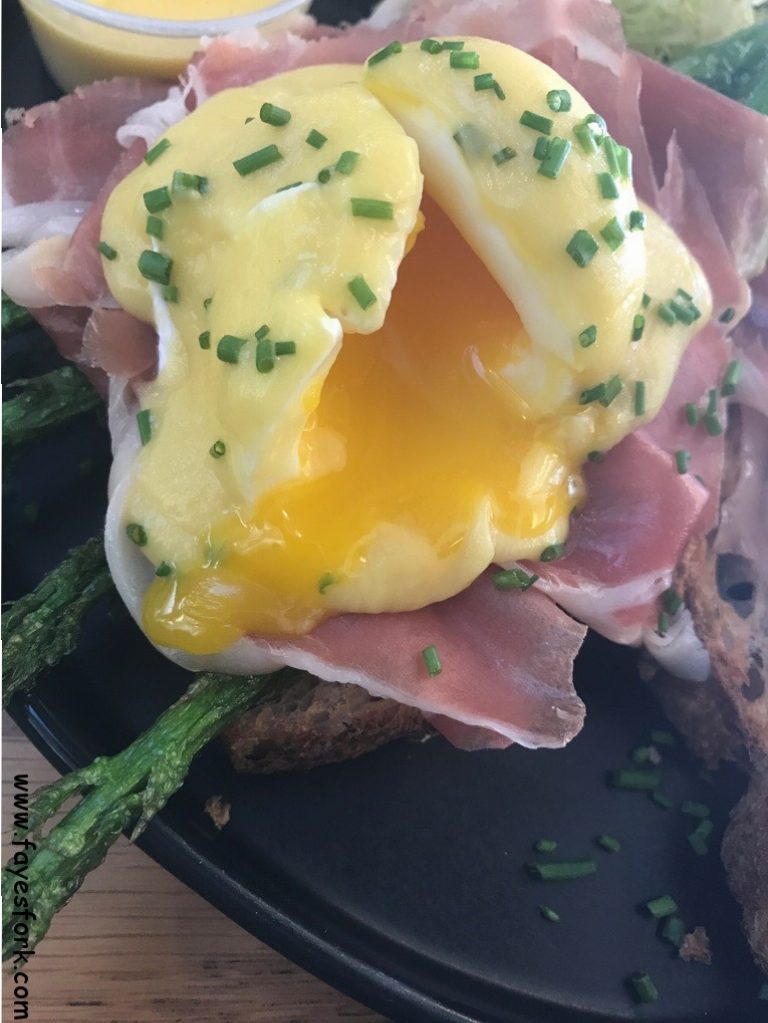 There was a MOUND of prosciutto under the beautifully poached eggs. The hollandaise sauce was a bit bland and could have been served warmer. Otherwise, the egg and prosciutto were delicious.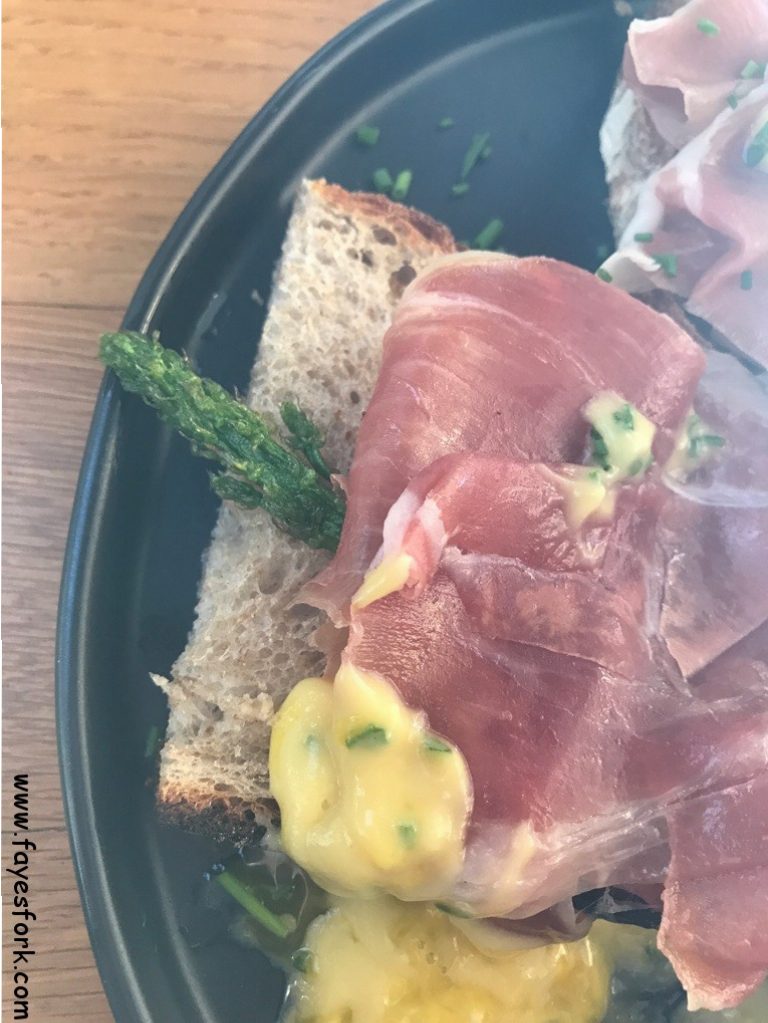 I wasn't a fan of the house levain toast as it tasted a bit sharp. But, Peanut loves this type of bread so she polished that off. I consumed all the asparagus while she ate all the bitter greens. This dish worked out perfectly for the two of us to share.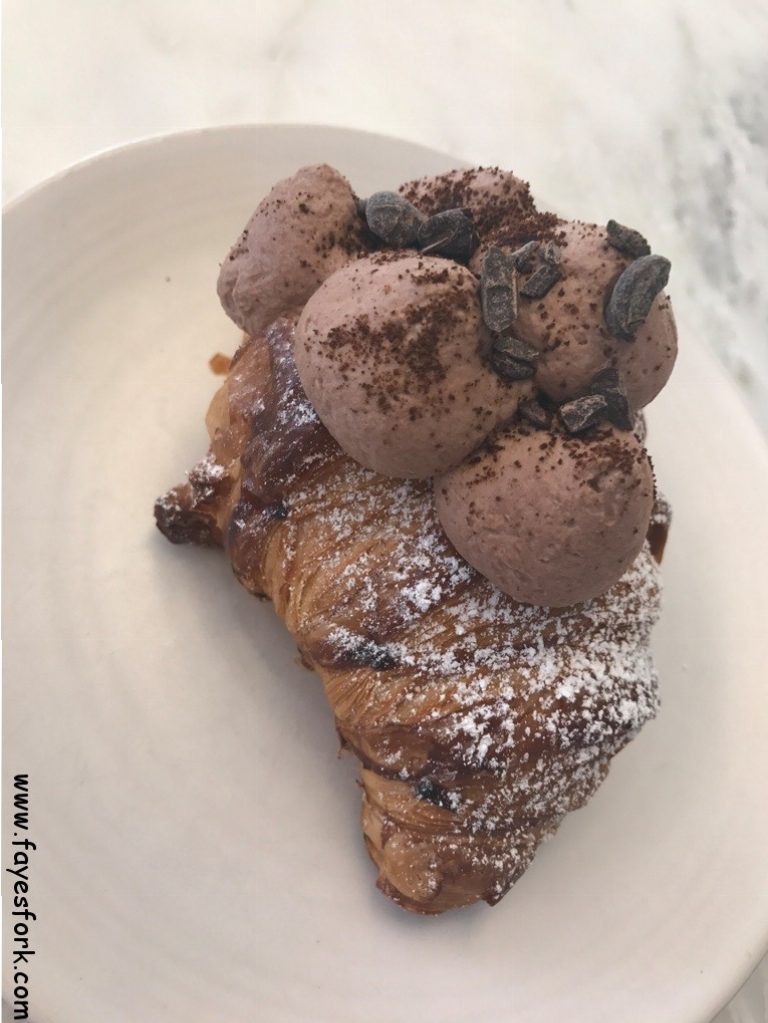 Why not indulge on this trip right. Peanut insisted that I try a croissant as her daughter loves them. The mocha croissant had fat servings of creamy mocha buttercream (?) piped on top.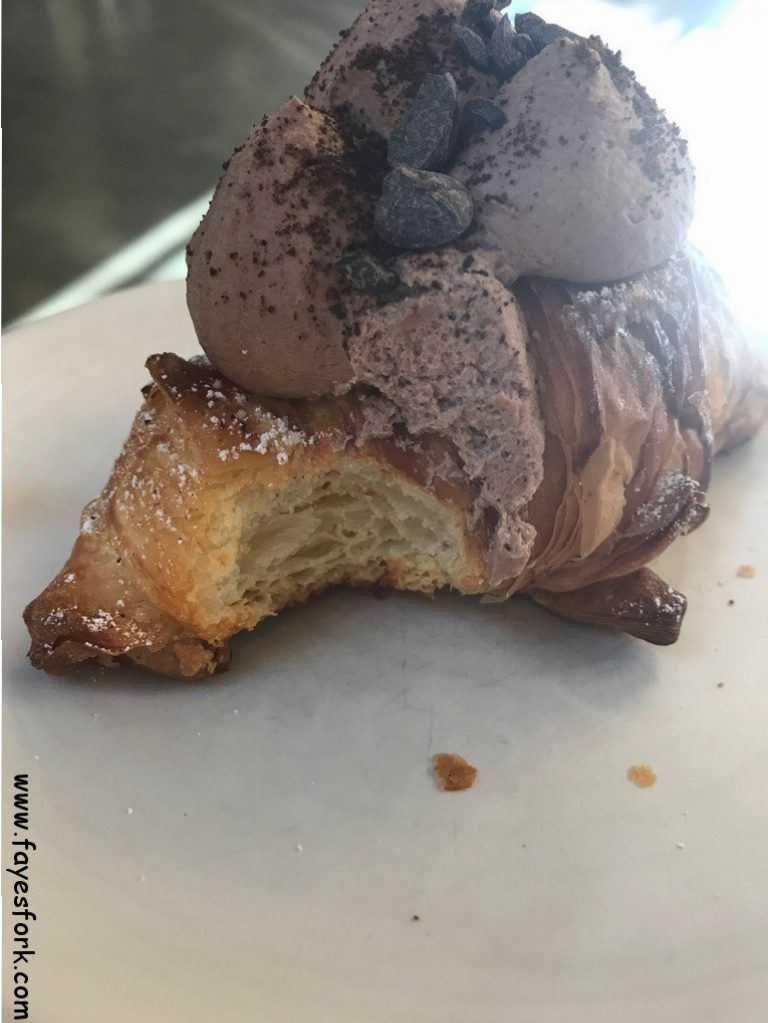 And my goodness, this croissant was amazing. It was beyond buttery and flaky. I could taste EACH LAYER of the buttery goodness. BUT, it was a delicious heavy bite if that makes sense. It wasn't just a 'crumble away' kinda croissant. It was a sturdy croissant that got even more yummy with each additional bite.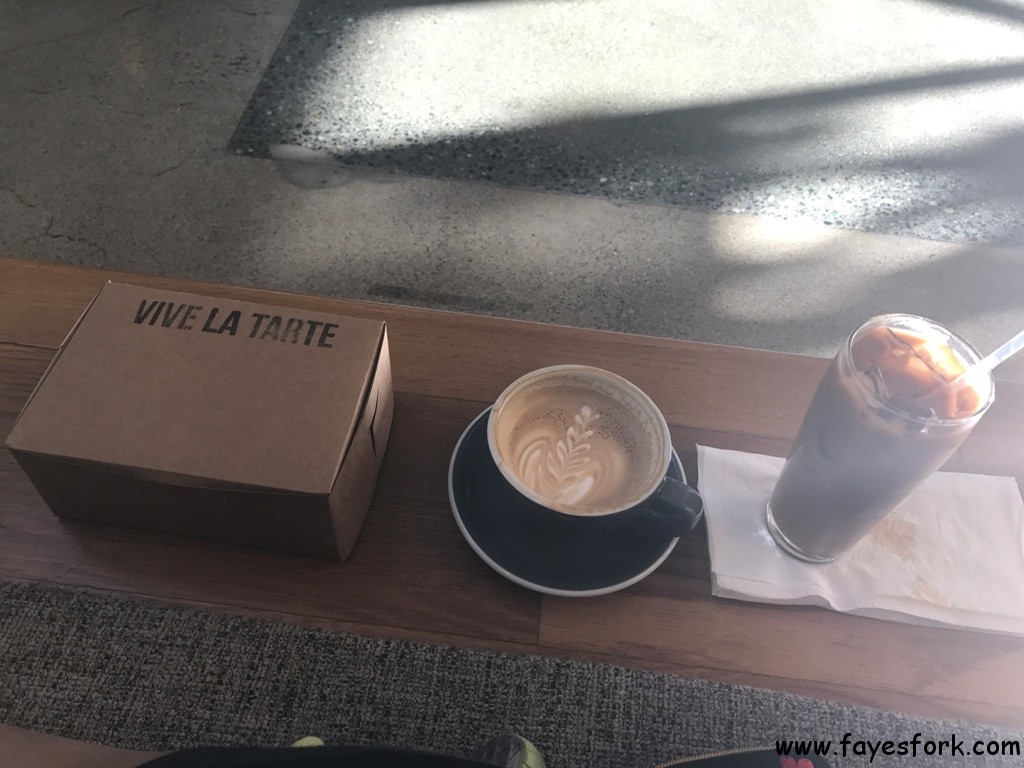 We had to get going as Peanut wanted to take me a last minute sight seeing tour before the airport. I enjoyed my visit at Vive La Tarte in San Francisco. I can only hope they expand to So Cal one day. I would absolutely love to visit Vive La Tarte again or beg Peanut to bring something back to me when she visits San Diego.
VIVE LA TARTE
1160 Howard St
San Francisco, CA 94103
(415) 634-5444
…
…
On a somber note, this was the morning I found out a friend had passed from the Las Vegas shootings. A friend's husband had texted me around 6a asking if I was ok as he thought I was in Vegas. I didn't know what was happening so I turned on the news. That set off a chain of events throughout the day where friends and I were texting back and forth for more info. Peanut actually was the one who sent me official confirmation when I was on board my plane. It's surreal when you think about life and the misgivings that surround it. Remember to give a hug, a call, an anything to those you care about. It made me rush home to do just that.