I just had the most whirlwind week of my life. I don't know if I met the love of my life (being dramatic here) but I honestly had the best meet and greets (aka dates) with a special guy. It left me lovesick which I've never said on this blog. Hence why I've been MIA from writing (again). I visited Americana Restaurant in Del Mar a few times with Cdj. Americana Restaurant serves breakfast, lunch, and dinner.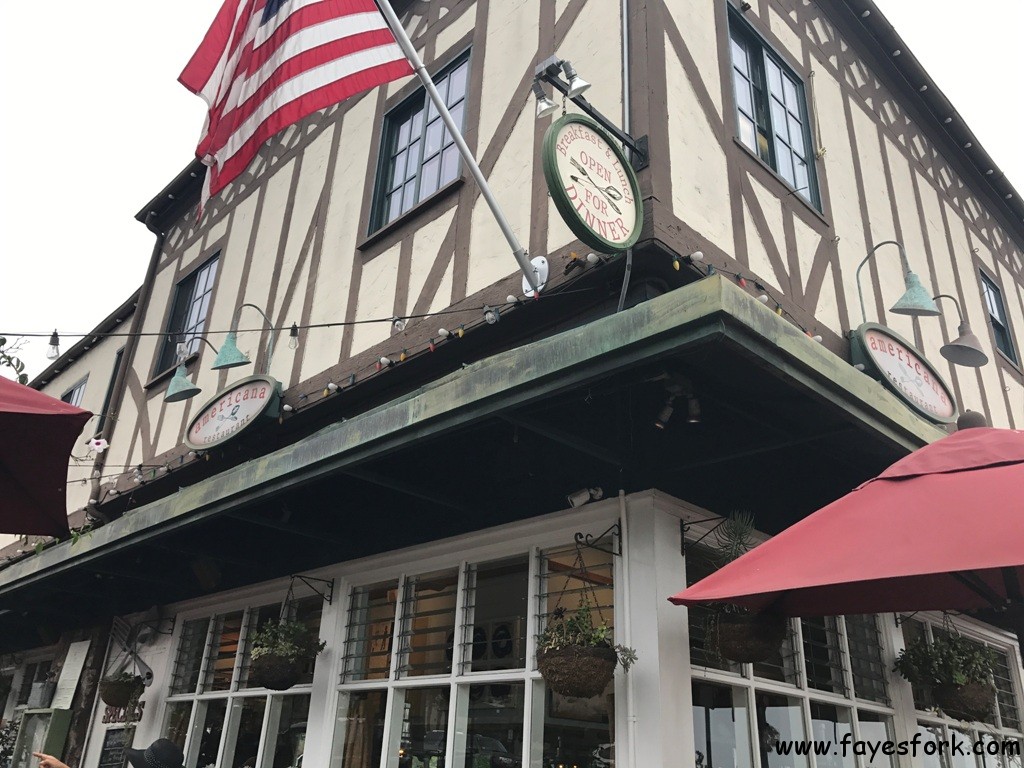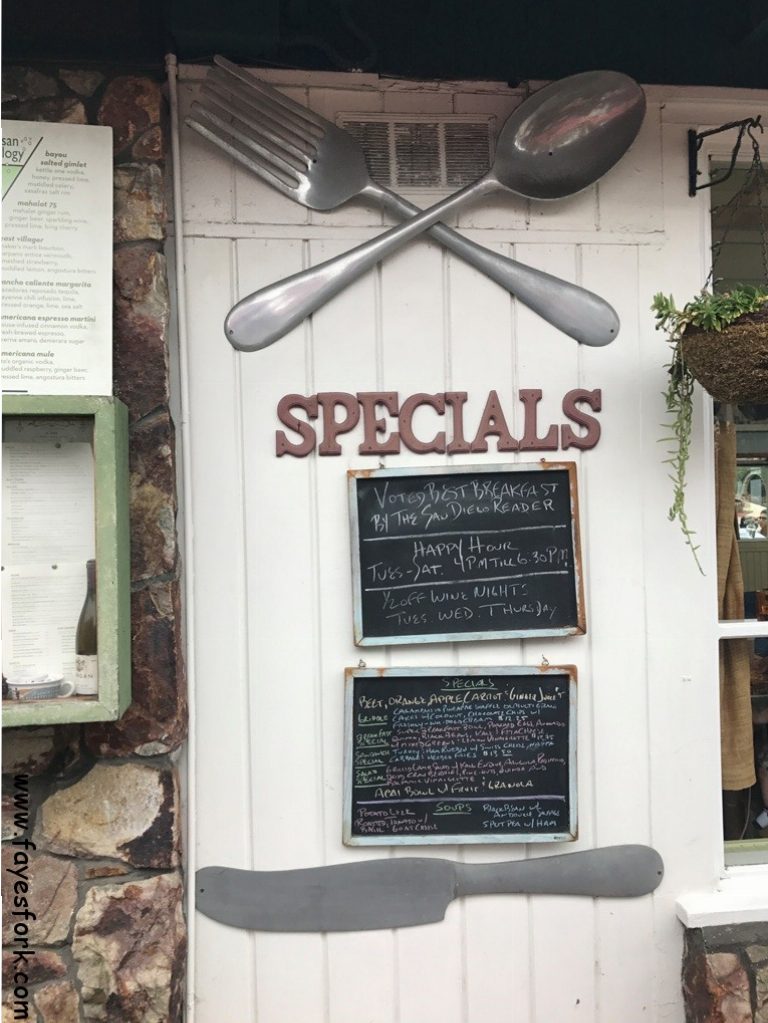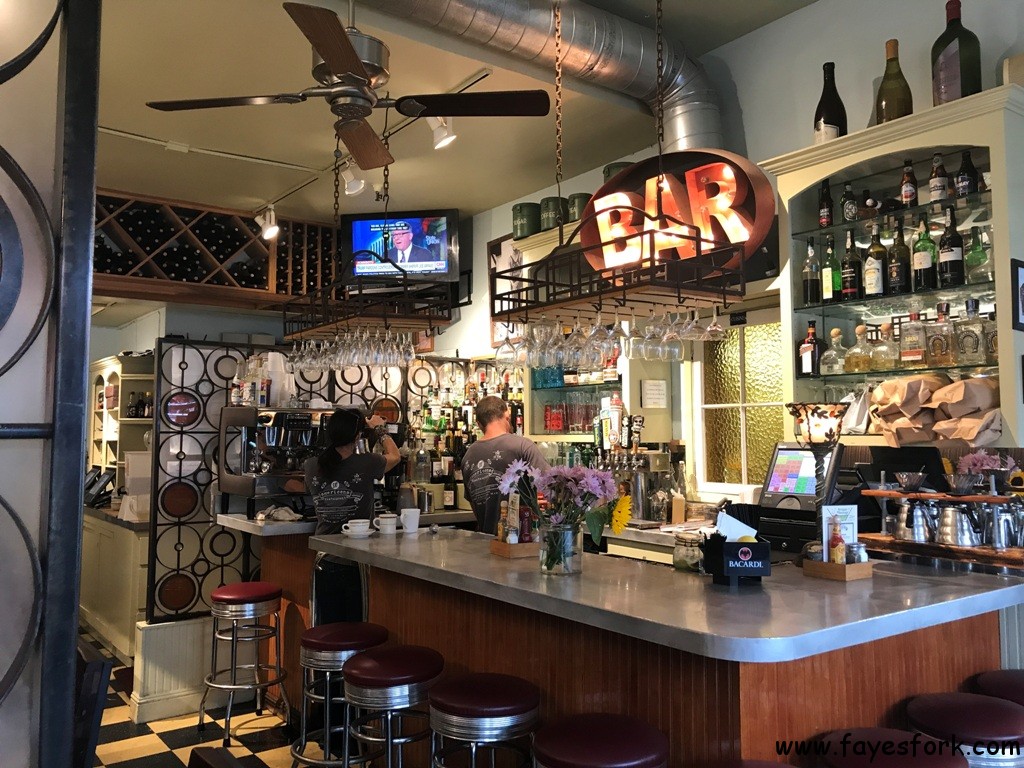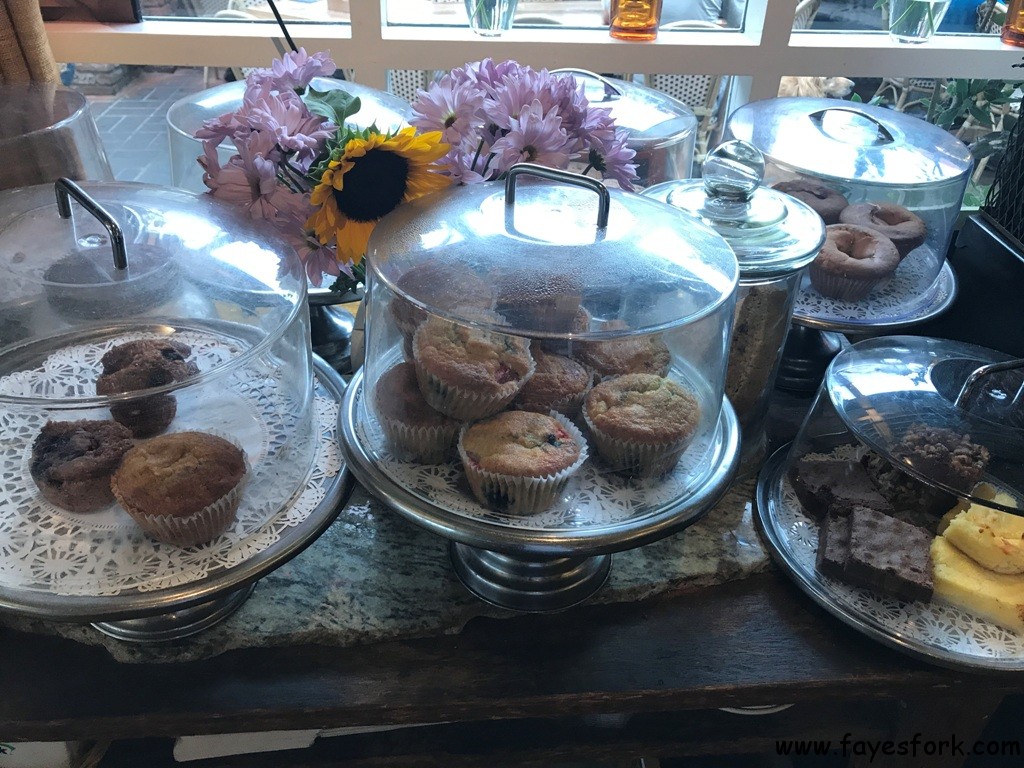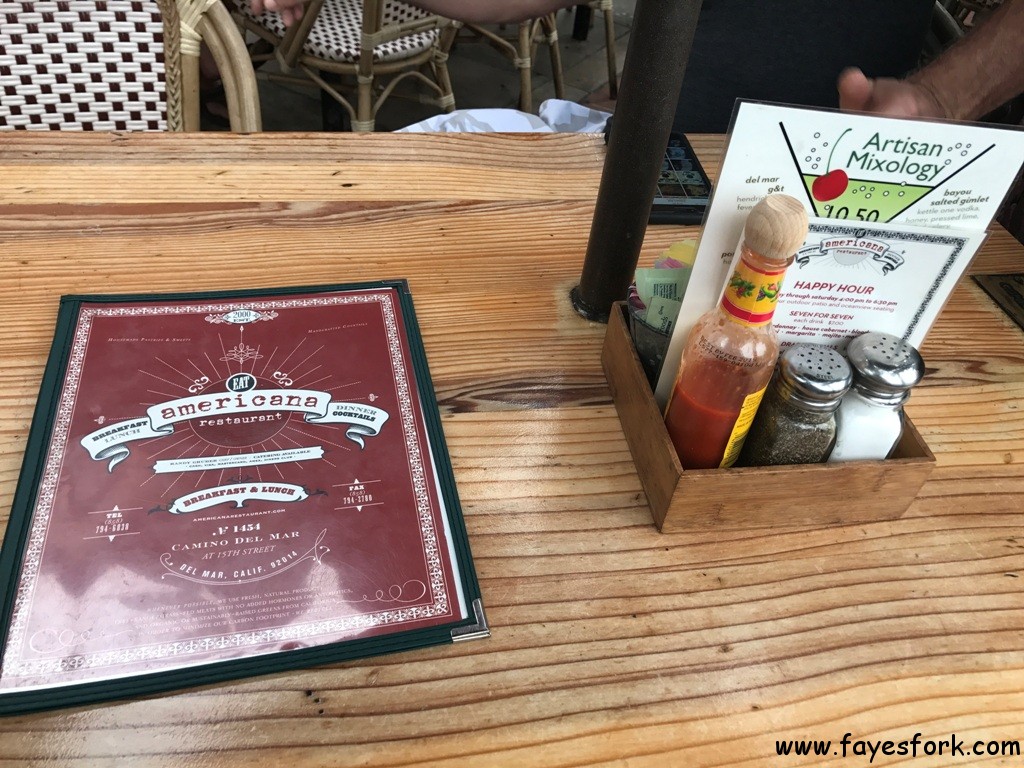 They have outdoor patio seating that is dog friendly.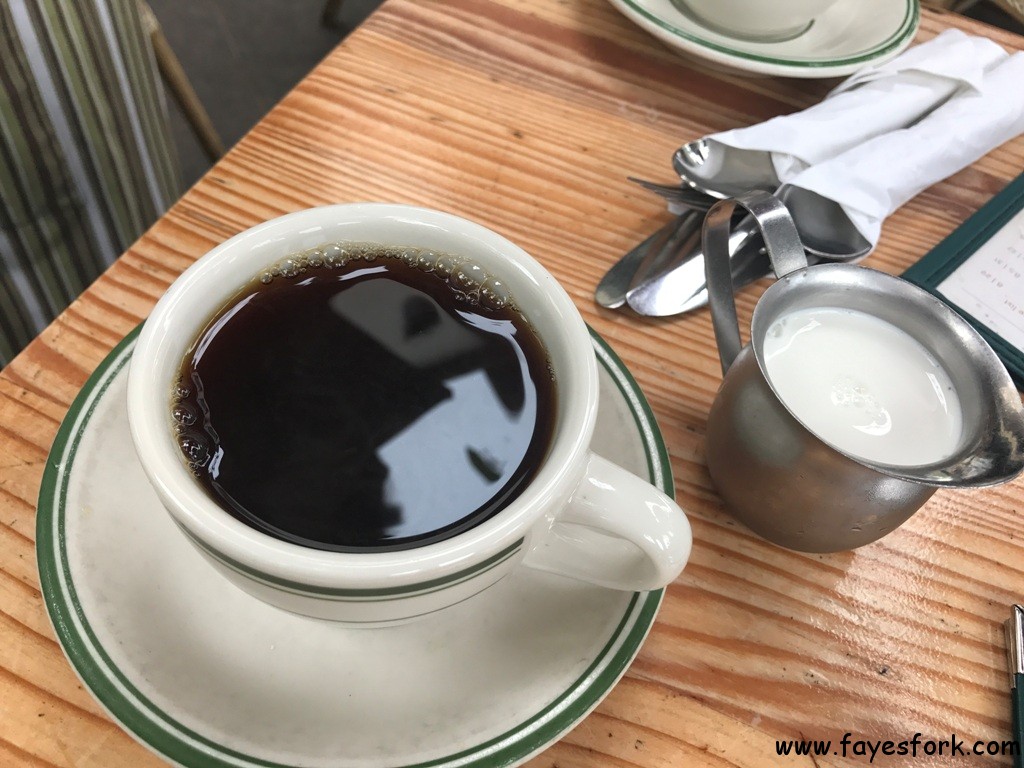 Check in on Yelp for a free coffee!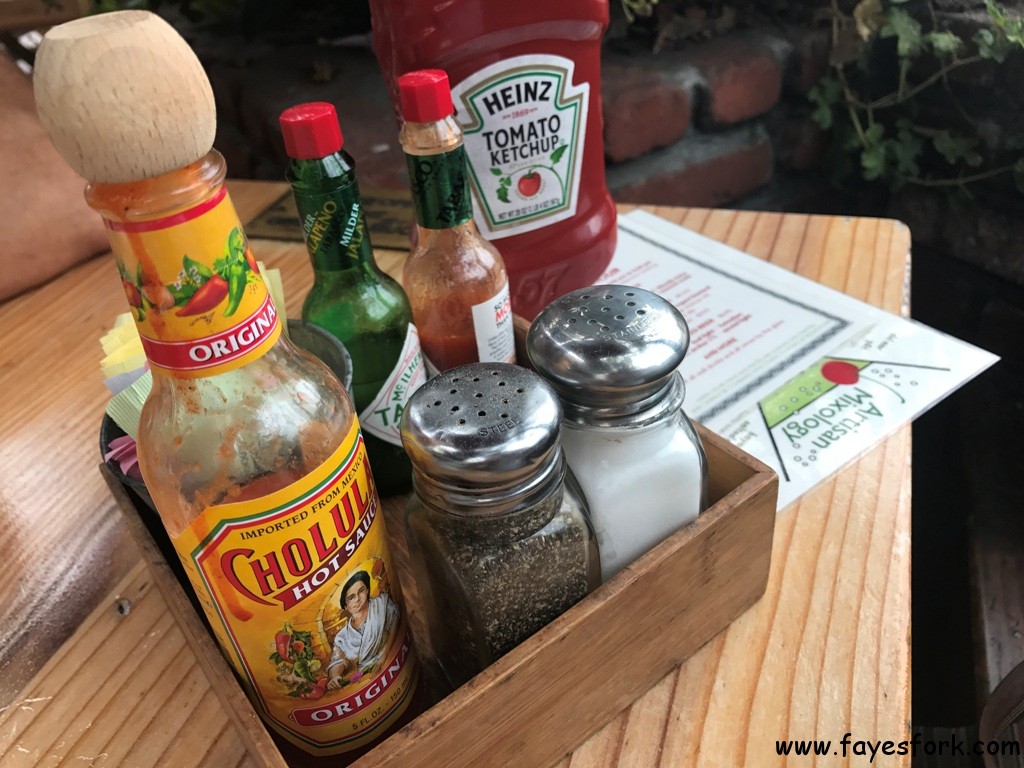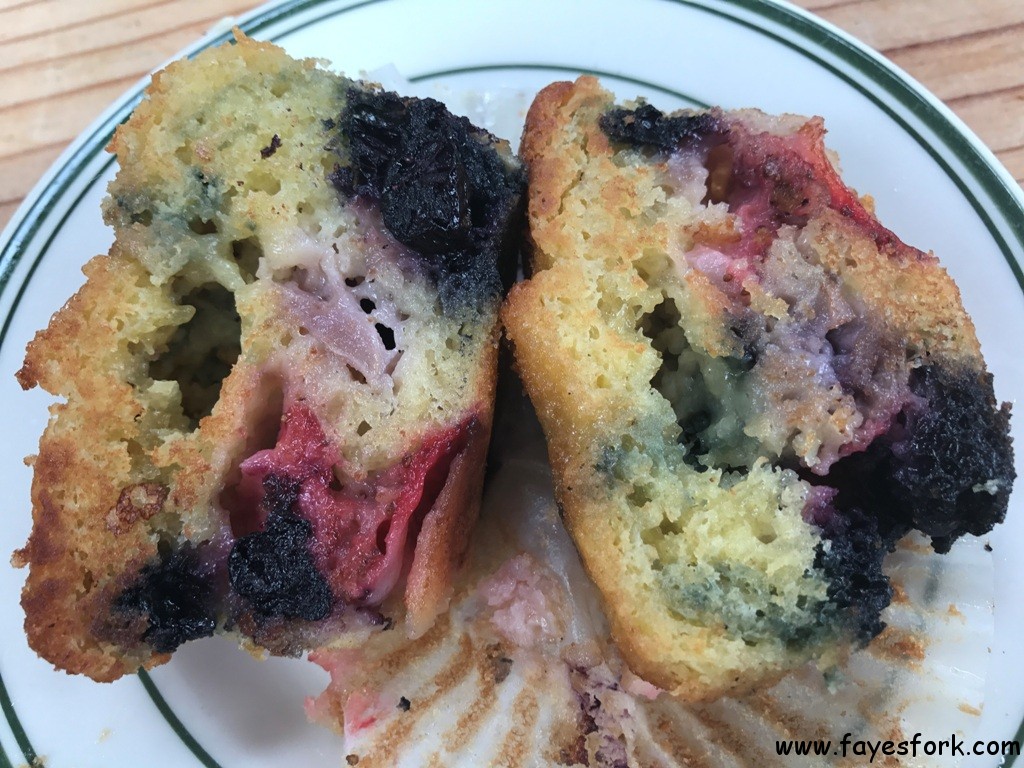 The nice waitress asked if Cdj wanted the kitchen to warm up the muffin. He asked if they could griddle it which I thought was so funny and odd. The warmed muffin tasted sweet and delicious.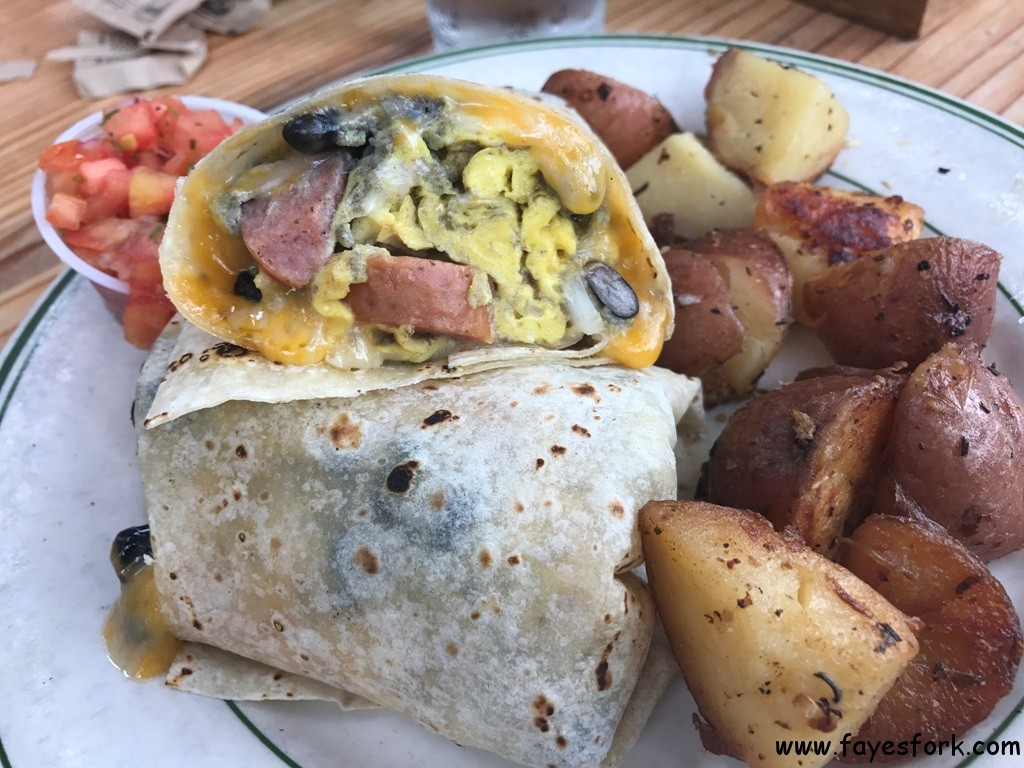 This was a beautiful burrito. I liked the ample gooey cheese flowing out of this half that you can see. The andouille sausage tasted hearty with the scrambled eggs.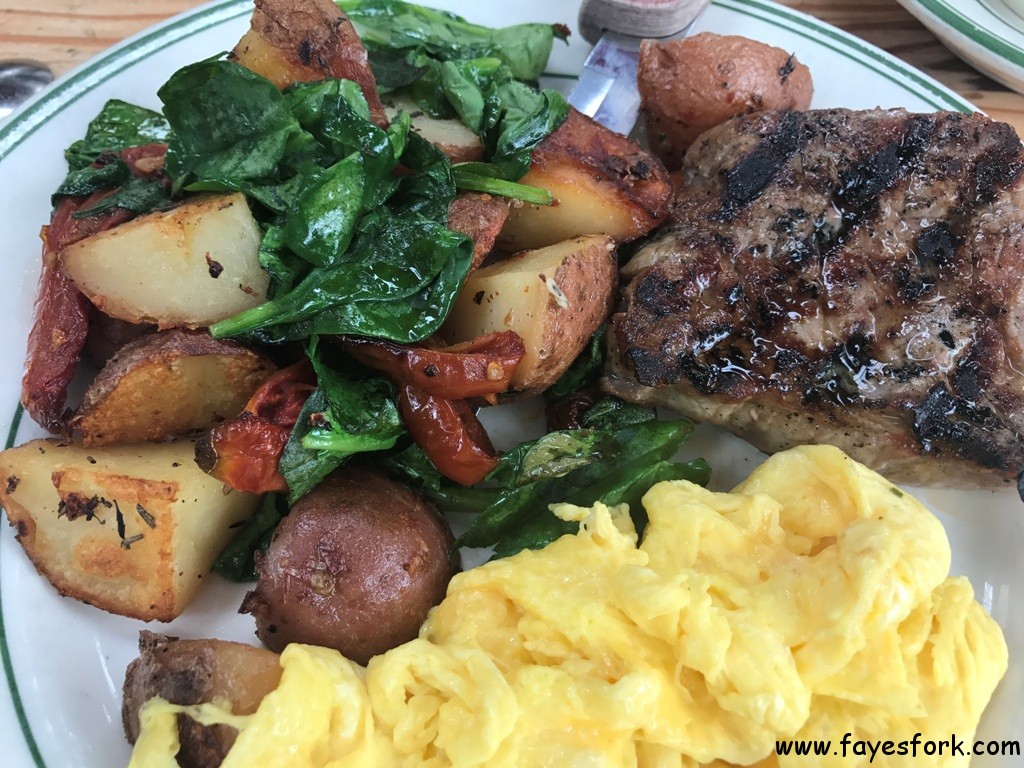 Not a bad looking plate right. I requested my eggs to be lightly scrambled which they obliged (and did a nice job). I loved the roasted tomatoes and spinach potatoes.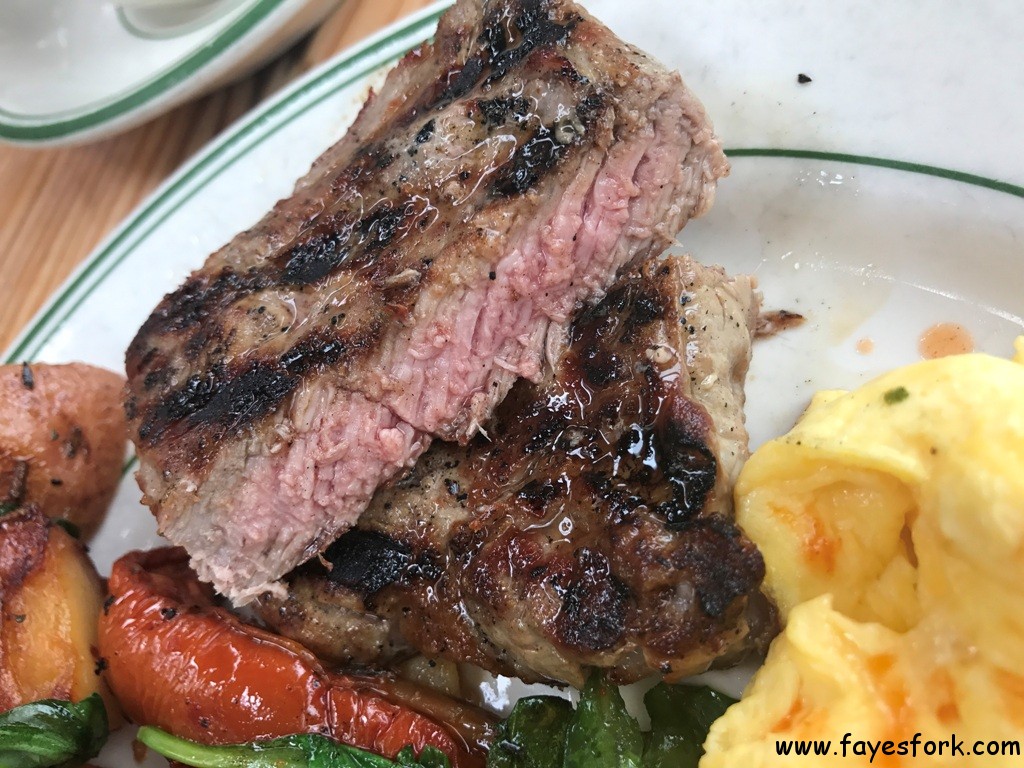 The steak wasn't very good. It was a tough piece of meat that was difficult to cut and chew.
2nd visit: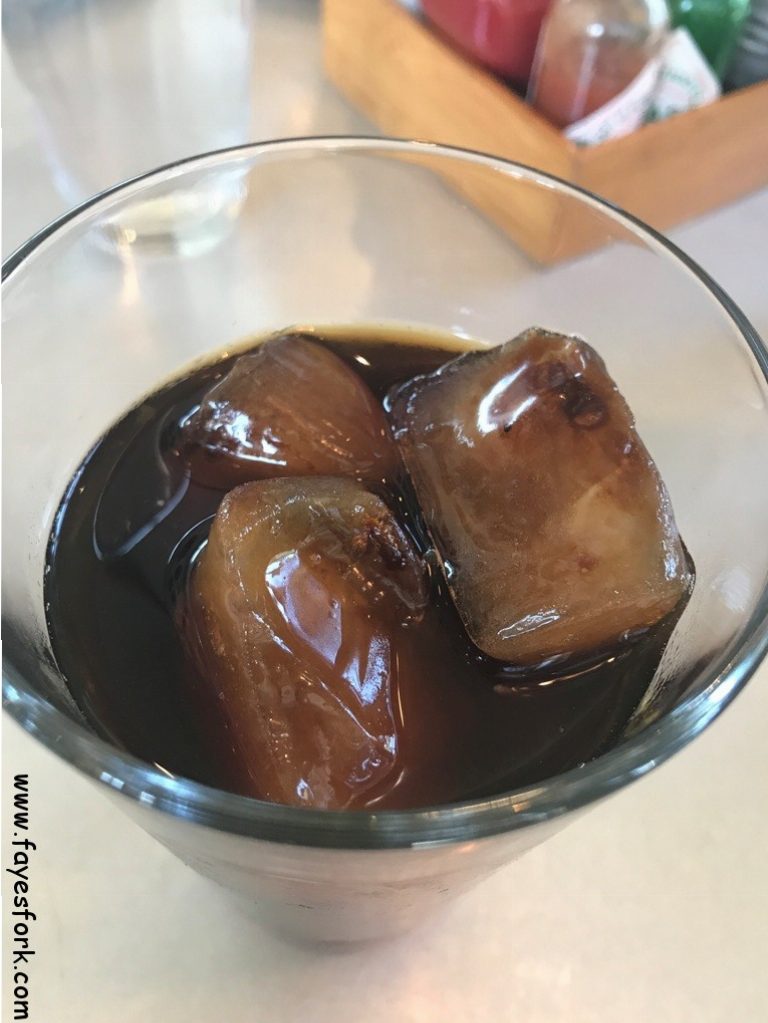 They have ice cubes made from coffee!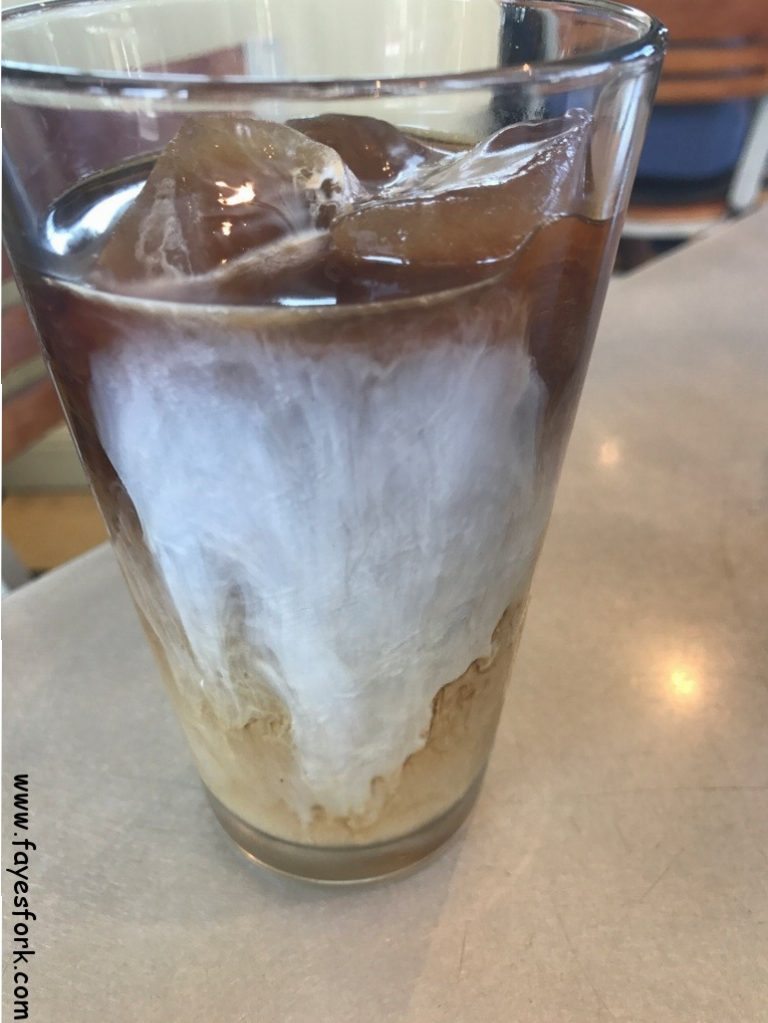 I like pics of cream flowing through black coffee. The iced coffee here at Americana Restaurant tasted alright.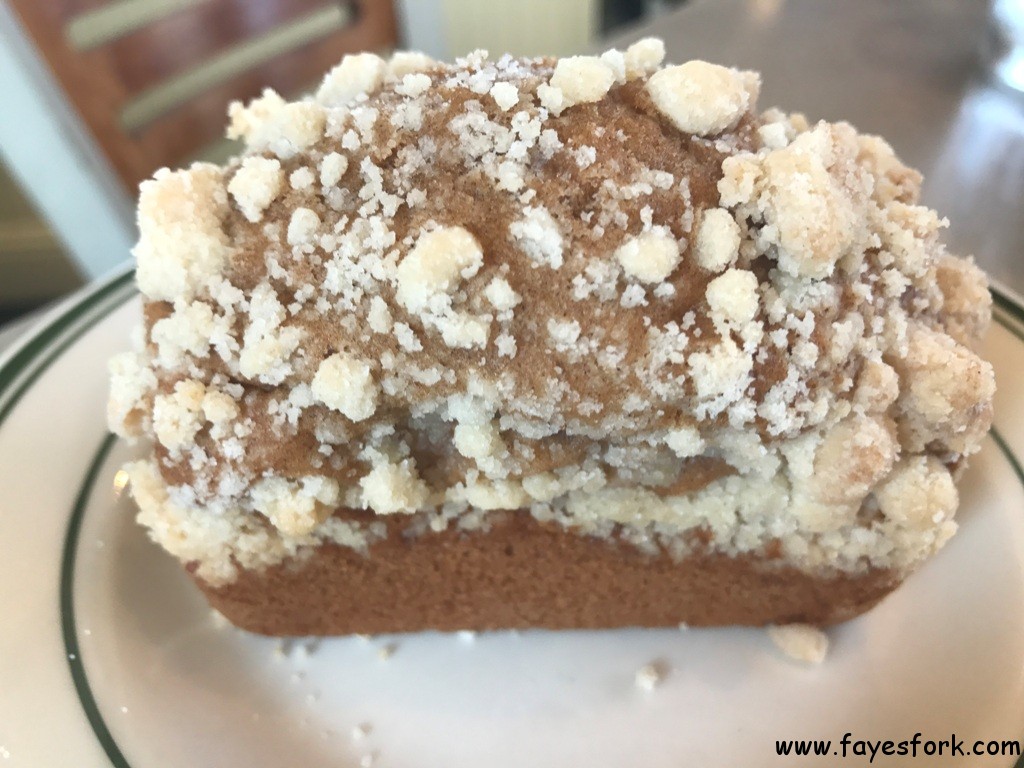 The owner suggested this pastry. I asked if they could griddle it and he said no – the kitchen was too busy and their griddle was full of other items. Um, ok.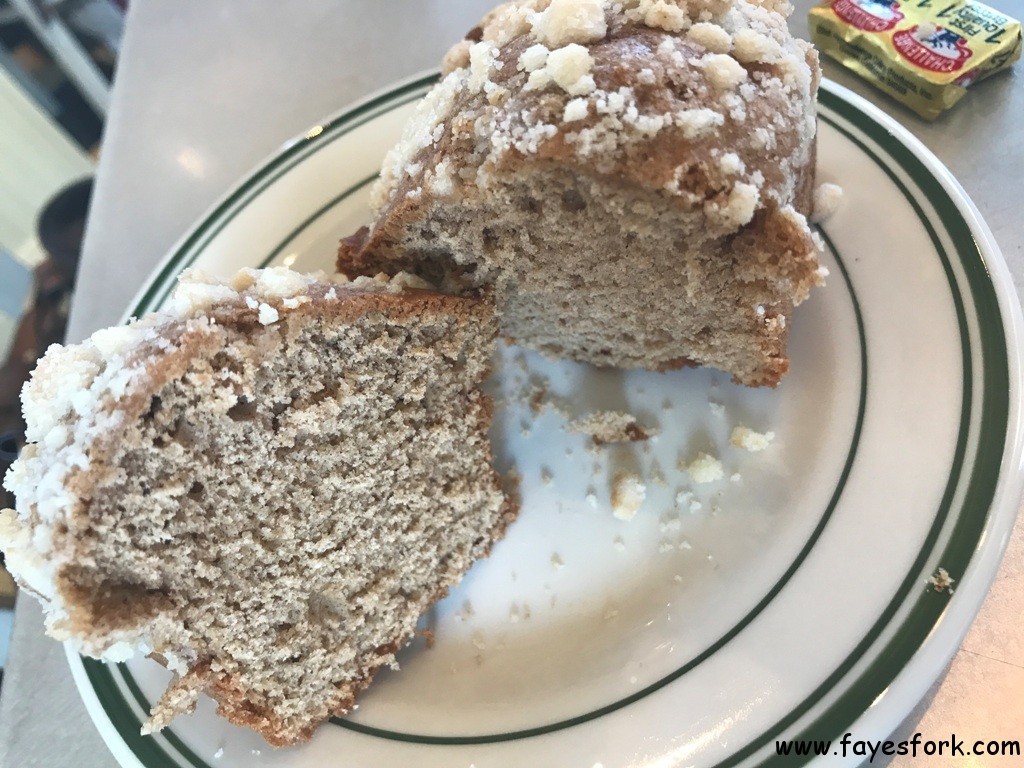 I thought the coffee cake tasted dry but Cdj thought it was ok.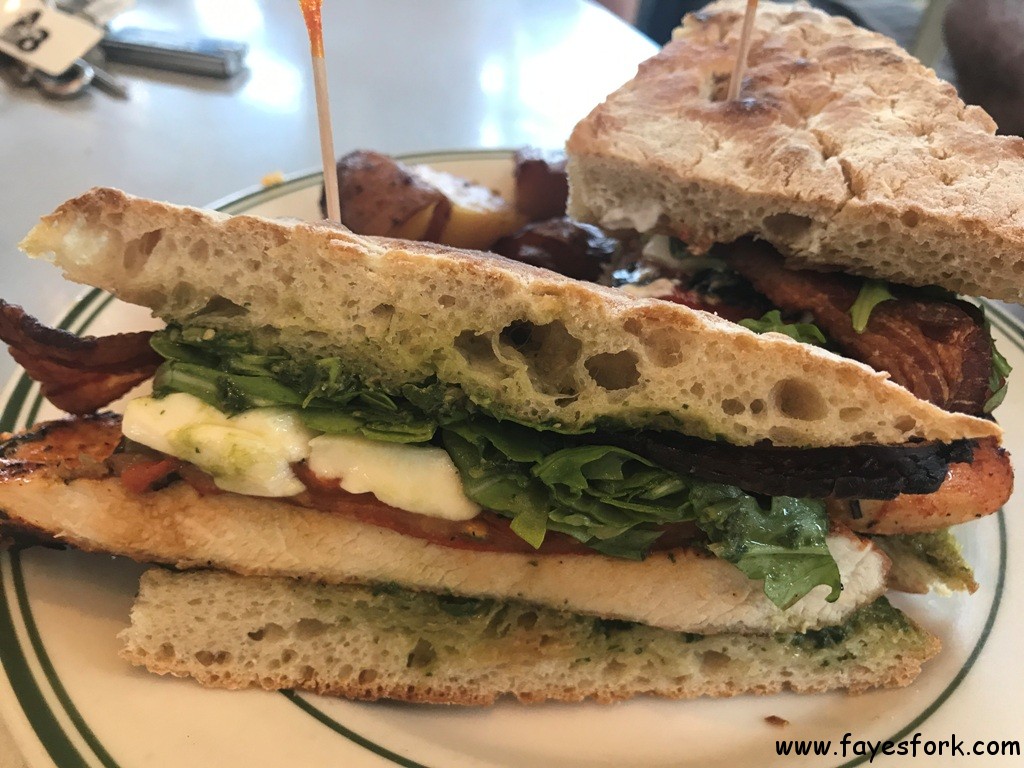 Cdj ordered this. The sandwich tasted pretty good with the melted mozzarella and crispy bacon. I thought the chicken breast was a bit dry.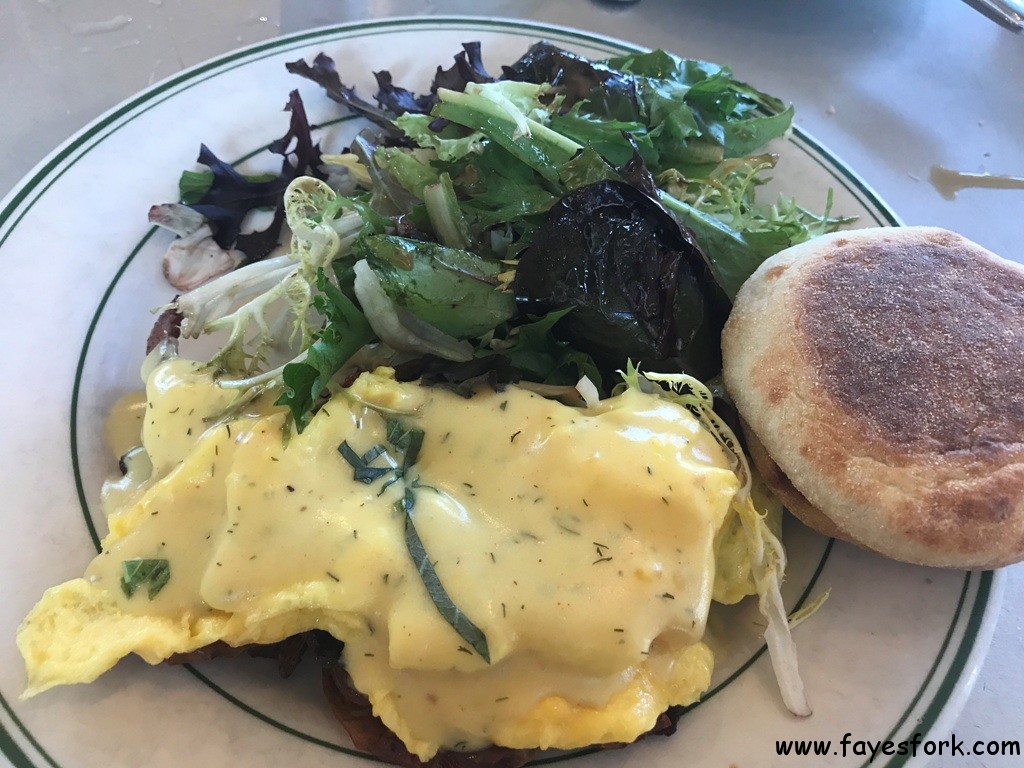 I requested my eggs lightly scrambled but they tasted more hard scrambled. The hollandaise could have been served warmer. We couldn't taste much of the basil in it. The sauce was overall bland. I enjoyed the roasted tomato underneath.
Service on the second visit was aloof. The restaurant wasn't very busy that late morning. Americana Restaurant seems to do well for weekend brunch but that's about it. I'd return if I was in the area and wanted to try another item.
AMERICANA RESTAURANT
1454 Camino Del Mar
Del Mar, CA 92014
(858) 794-6838